Can you do Disney World in 3 days?
You absolutely can, but you need a plan!
Luckily for you, I am known as the Disney Solo Traveler, which means I've learned quite a few things when it comes to planning an amazing 3-day Disney World itinerary and guide.
Whether you're going solo, with friends, family, or as a couple, I've got you covered.
When most people think of Walt Disney World, they think of the Magic Kingdom Theme Park, but the Disney Resort has way more offerings than you think.
THIS POST MAY CONTAIN AFFILIATE LINKS. PLEASE READ MY DISCLOSURE FOR MORE INFO. Thank you!
Walt Disney World Resort is the biggest Disney-themed area in the world with four theme parks and two water parks.
Walt Disney World Resort Theme Parks
Magic Kingdom
Epcot
Hollywood Studios
Animal Kingdom
Walt Disney World Water Parks
Typhoon Lagoon
Blizzard Beach
The Magic Kingdom was the first of the Walt Disney World parks built (opened in 1971) and continues to be the number one theme park in the world.
I know you're probably thinking that this is way too much information than what you thought Disney had.

How do I make a Disney Itinerary?
Disney can feel overwhelming even before you start making plans.
Choosing a ticket package, deciding if you should go with a Disney Planner, or if you should just plan the trip out yourself can all be too much to think about.
Not to mention knowing the difference between the parks and what days are best to go can be overwhelming as well.
But don't worry…
I will make this 3-day Disney World planning guide and itinerary super easy to follow.
When you finish this article, you'll feel so much more confident in planning the most AMAZING (in my Oprah voice) Walt Disney World vacation ever!
You'll also know how to plan out your Disney World itinerary.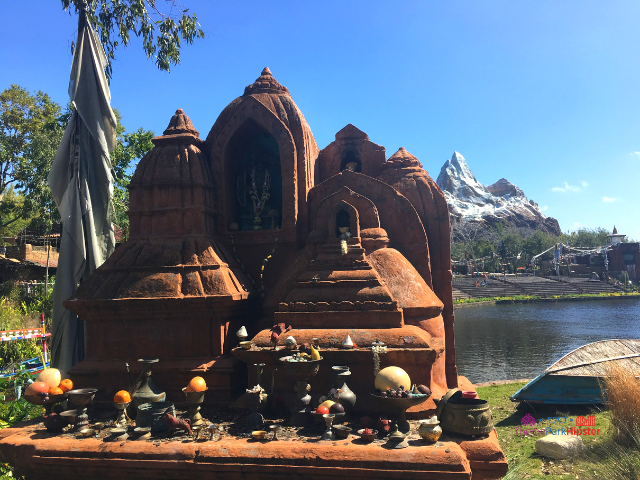 3-Day Disney World Itinerary for Adults
Being a self-proclaimed ThemeParkHipster makes me the main one in my group of friends who "knows" the ins and outs of theme park tips. One question I always get is:
How can I get cheap Disney World tickets?
One of the best theme park authorized ticket sellers is Undercover Tourist. I've used Undercover Tourist in the past for my theme park trips.
Their website was easy to use and when I sent them a message on Twitter, they quickly responded to my inquiry.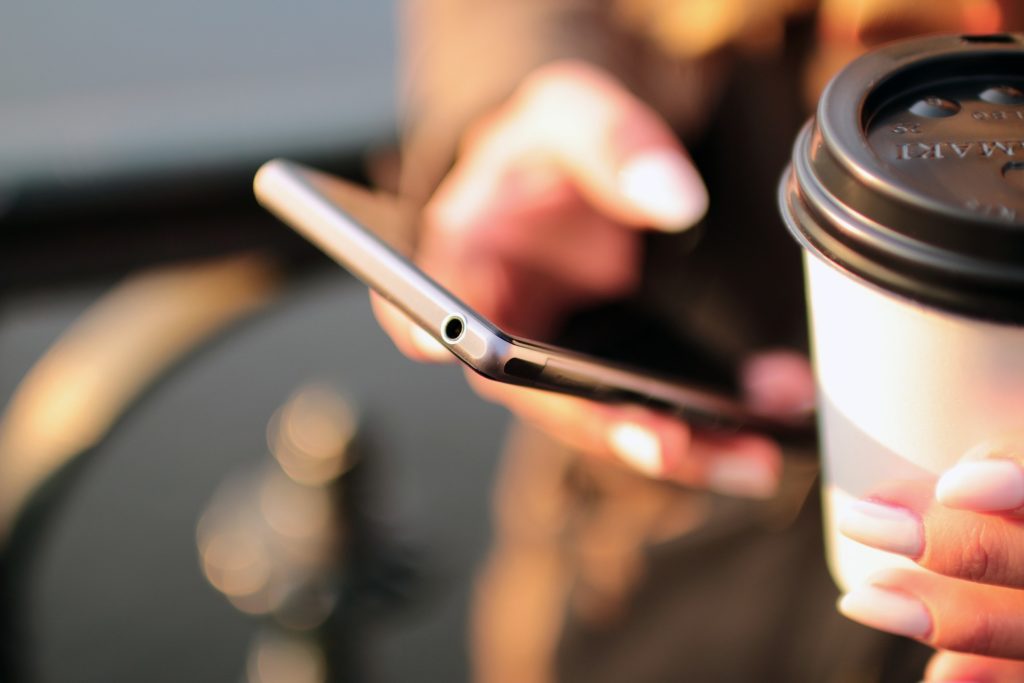 Get a Walt Disney World Park Hopper Pass
The Disney Park Hopper Pass gives you the option to access all 4 theme parks on the same day.
I recommend getting your Disney tickets that are one or two days short of your total vacation length. If you will be at Disney for four days, maybe book only two days to go to a park.
On the first day in Orlando you may be tired or jet-lagged. Use that day to explore Disney Springs or discover your resort.
On your last day, you may not want to go to one of the parks and try to travel back on the same day.
---

When to Visit Disney World
While you're searching for discounted theme park tickets, and taking advantage of free Walt Disney World dining, have you considered what are the best times to go to Disney?
Avoiding the Disney Holiday crowd (especially in November and December) means shorter lines and less traffic. For parents, this can be a bit tricky. Taking your child(ren) to Disney World sounds like the best gift ever!
The only issue is every other mom and dad has the same exact idea.
Best Time to Go to Walt Disney World (Disney Crowd Calendar – Epi. 37)
Of course, that doesn't mean you can't take your kids to Disney for Christmas season or any other holiday for that matter; it just means you'll need to be prepared for a lot of company.
You'll notice that April has crowd sizes ranging from low to moderate, while March has crowd sizes ranging from Moderate to High (mostly due to the influx of Spring Breakers).
While you're planning that perfect day to go, don't forget to download the official Disney Crowd Calendar to view the crowd level of each day!
What are the Best Times to Visit Disney?
January
February
April
November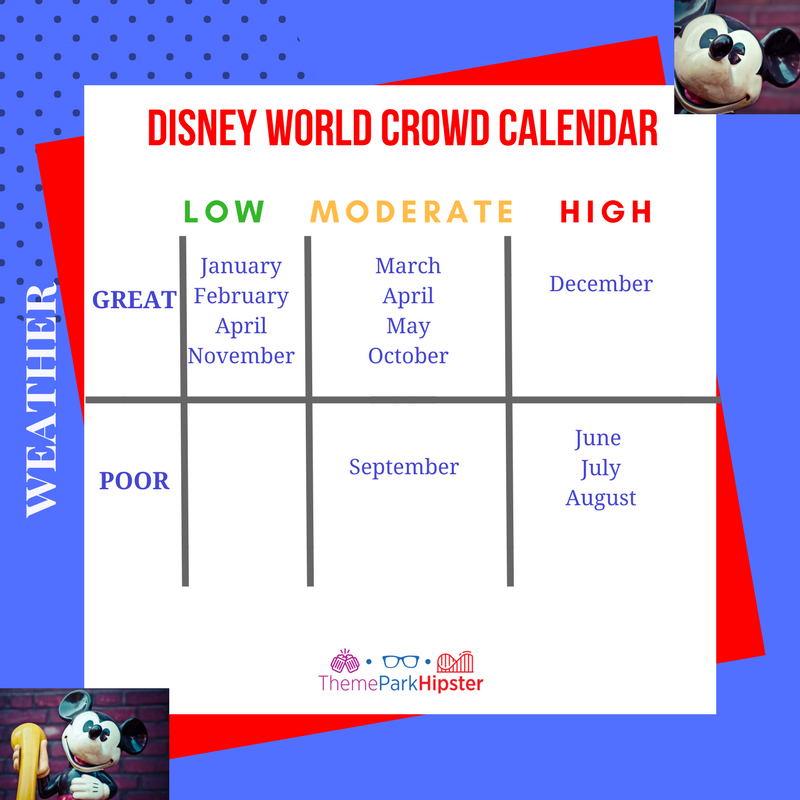 These months are closely followed by March, May, September, and October as still pretty decent visiting times.
---
What to Pack for a 3-day Walt Disney World Trip?
Now that you know what days to go to the Disney Parks, you'll want to know what to pack. First off, you must have comfortable shoes!
And no not flip flops or Crocs.
You'll want a good pair of sneakers. Have your go-to sneakers that you know are always dependable and are wonderful for walking MILES in, because your days will be filled with 8+ hours of walking each day.
Disney Day Bag Essentials
Disposable Rain Ponchos or rain jackets
Download ThemeParkHipster App
Water-proof zipped bags
Reusable water bottle
Sunscreen
Hand wipes
Sunglasses
Umbrella
Hat for sunny days
Portable Phone Charger
Now what should you pack in your suitcase???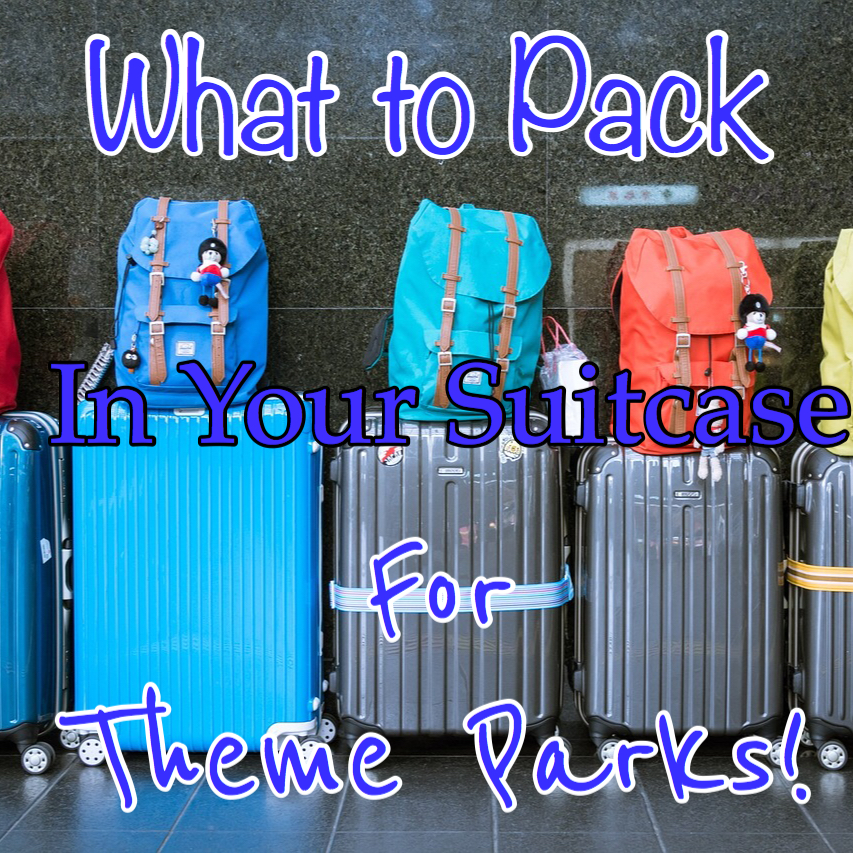 Here are a few more must haves for your 3-day packing list:
Active, casual, and formal clothing
Underwear/socks
Pajamas
Bathing suits
Sneakers
Flip flops
Formal shoes if needed
Water shoes
Sunglasses/Regular eye-wear
Hat
Sunscreen
Get Your 3-Day Packing List for Disney World Below!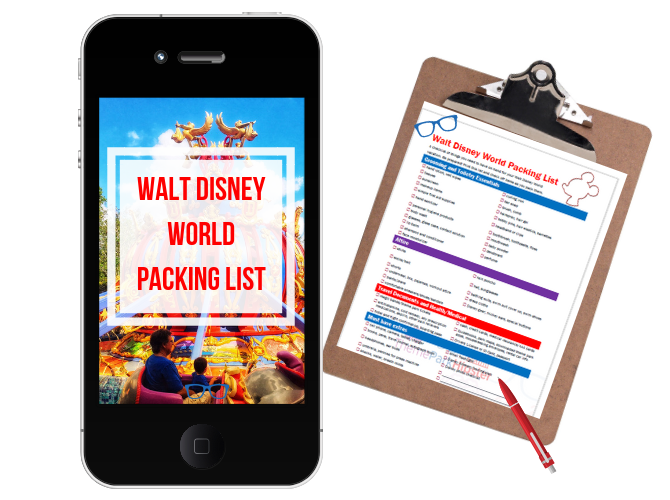 ---
Should You Get a Disney Travel Agent or Do Your Own Planning
Planning an epic trip to Disney World can be stressful, but a cure for the stress is using an authorized Disney Planner or Travel Agent.
A Disney travel agent is a specialist in all things Disney. They stay up to date on all the upcoming attractions and customize your itinerary based on all the interests of you and your family.
Many agents even attend a special Disney "college" to make sure they know the best way to put your package together.
Do You Need a Disney Travel Agent (Chat with a Disney Pro -Episode 27)
Most travel agencies like Destinations in Florida do not charge you to plan your vacation. Disney covers all agent fees themselves. So, whether you book through them or do it yourself, there's no extra cost for the service!
A thorough conversation with your agent is usually all you'll need to completely customize your vacation. If you're traveling with family, just let your agent know, and they'll be sure to include family-friendly events.
The reason I prefer Destinations in Florida is because they are an earmarked agency with Disney. This means Disney recognizes them as an official agency.
As Laura explains in episode 27 of my ThemeParkHipster podcast, this also means Disney is more likely to honor special requests from them because of their legitimacy.
For a free service, I think that's pretty cool.
If you love making a Walt Disney World Planning Spreadsheet, then I recommend doing the following steps below:
Pick vacation dates
Purchase park tickets
Book flight
Choose a place to stay
Book FastPass reservations
Make dinner reservations
Have a Disney planning timeline
Map out Disney itinerary
Depart for your trip
Have fun!
What to Expect When Planning for Your Disney World Trip
When your trip starts, you're most likely to arrive at the Orlando International Airport in the morning.
Prior to your arrival, you'll want your dinner and lunch reservations made months in advance. Disney allows you to make reservations 180 days before your departure date.
So, if you're trying to get that coveted seat at the Magic Kingdom's Be Our Guest, you'll want to book your spot ASAP.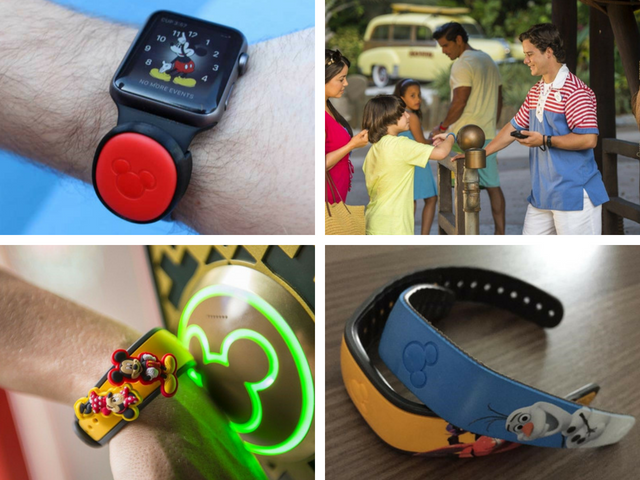 FastPasses are also important to do right away.
The FastPass+ is essentially a way to reserve your rides before your Disney trip.  FastPass+ is limited to select attractions and entertainment events but can be used across a few of the Disney Parks.
FastPass+ can reserve your time slot for select rides and other attractions for either 30 days or 60 days depending on whether or not you're staying at a Disney Resort Hotel.  If you're a hotel guest, you can use your FastPass+ to make reservations up to 60 days in advance. 
If you're a ticket or Annual Passholder booked elsewhere for your stay, you can reserve your slot for up to 30 days before your trip.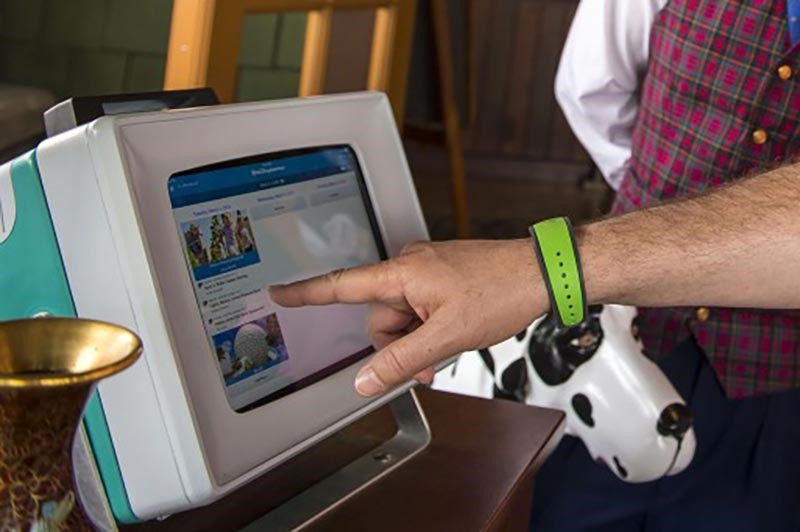 The Good News:
Reserving time slots early is FREE and you can reserve up to 3 attractions per day using FastPass+. And you're not limited to just rides either. FastPass can be used on all sorts of select entertainment attractions.
The full list is available online and in the My Disney Experience app.
The Not So Good News: 
You can only use your FastPass+ at one park per day.
This means that on any given day, once you start reserving your FastPass+ at one of the following parks, you can only use it for 3 select rides, entertainment attractions, or other eligible experiences that day.
---
Where to Stay in Walt Disney World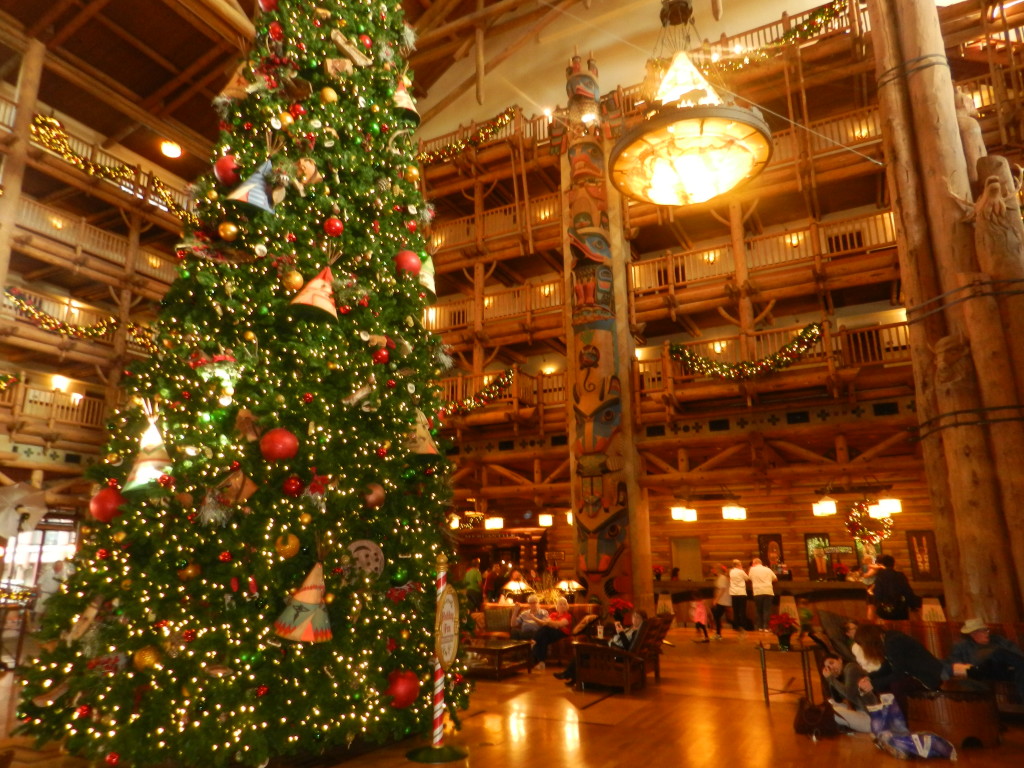 The most convenient places are the resorts on Disney property. The Walt Disney World Resort has over twenty hotels, including Value, Moderate, Deluxe, Deluxe Villas, and a campsite, for theme park guests to choose from.
If you're vacationing on a budget then you'll save money by booking a Disney Value Resort or an offsite Orlando vacation home averaging $150 per night.
Disney Resort Hotel Prices
Deluxe Villas – From $318/Night
Deluxe Resort Hotels – From $326/Night
Moderate Resort Hotels – From $191/Night
Value Resort Hotels – From $100/Night
Campgrounds – From $53/Night
Remember that hotels are less expensive off-site. If you do stay on site you will get special perks such as free transportation within the property which can save on car rental or cabs.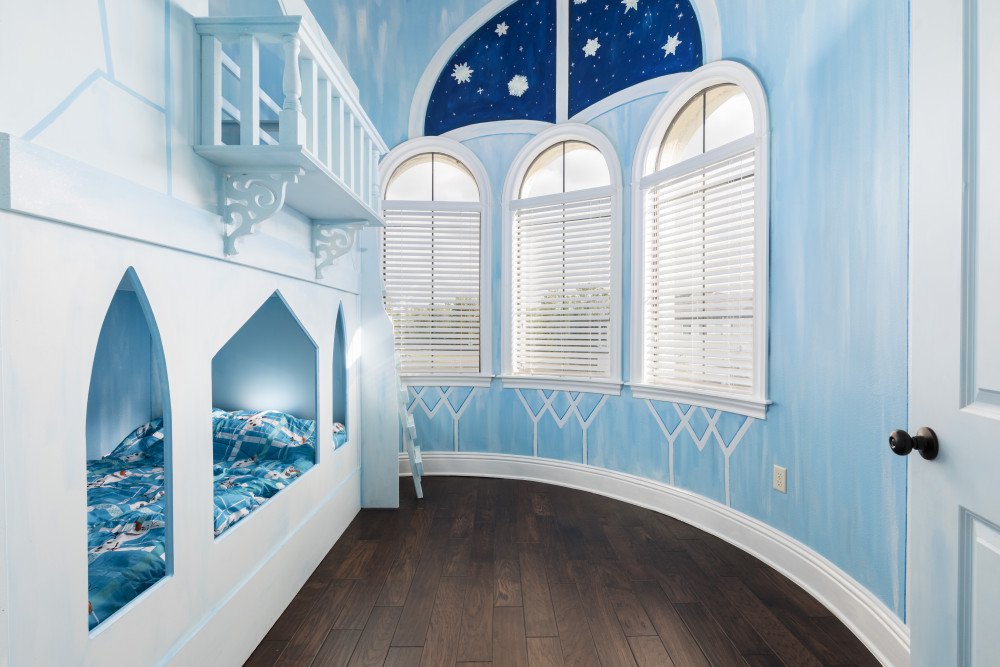 A vacation home is another great option where you can get a wonderful deal on lodging for your Florida vacation.
Top Villas is one of the best luxury villa rental specialists with more than 4,000 luxury villas in over 50 of the world's finest vacation destinations.
CLC Regal Oaks Resort Orlando (Vacation Home Resort Near Disney)
I am a fan of vacation home rentals with resort amenities for families or friends traveling to Disney on an extended vacation.
---
Now that we've gotten the basic pre-planning Disney checklist done, let me show you how to conquer your vacation in 3 days.
But first, here's a FREE Walt Disney World park guide for you to print out or save to your phone or computer.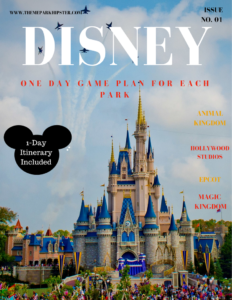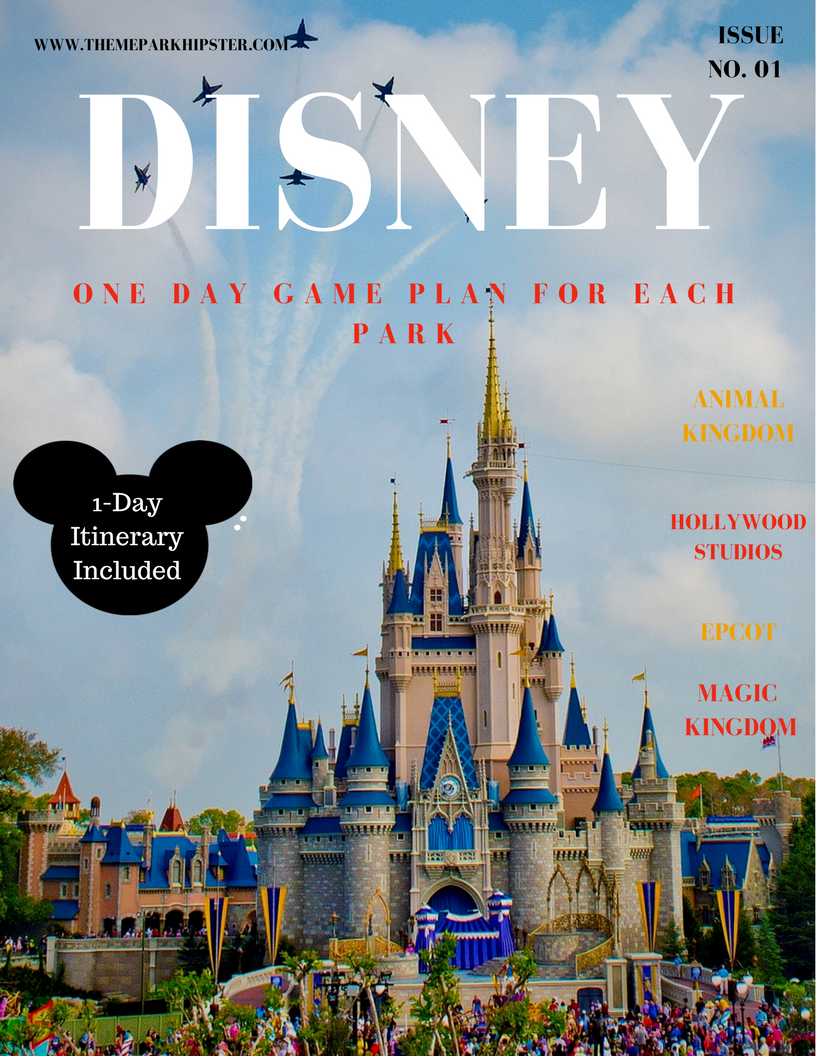 ---
3-Day Walt Disney World Planning Guide and Itinerary
Day 1 – Arrive, Check-in, Head to EPCOT
Once you land at the Orlando International Airport (MCO), get your luggage and head to the Disney Magical Express. The Disney buses were made to make your trip much easier by dropping you off at your Disney hotel.
Once you're checked in, freshen up and head over to Epcot.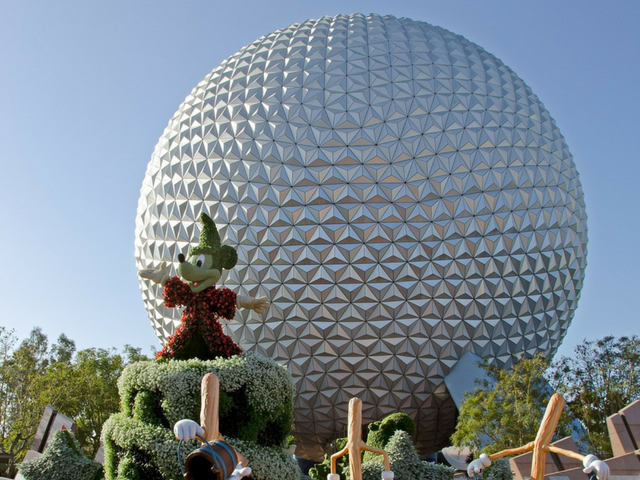 EPCOT THEME PARK
Let's talk about my absolute favorite theme park in the world.
Epcot!
Disney's Epcot approach has been to take the present and create the future we want to have. This has been done through Future World highlighting technological advances of yesterday, today, and tomorrow. Whereas World Showcase goal is to highlight learning and living with people of other cultures.
There aren't many thrill rides here, but the rides at Epcot come with more of a purpose then what you will see in other Disney theme parks. The classic dark rides, the theatrical entertainment, and the seasonal events are great for a more mature audience.
This isn't to say that kids won't enjoy Epcot.
But a lot more adults truly love and enjoy it and I'm TOTALLY not being biased…
…well maybe I am.
Epcot Daytime Itinerary:
Explore Future World Showcase
Ride Soarin' Around the World and Living with the Land.
Ride Mission: SPACE and Test Track.
Explore World Showcase.
Have lunch at La Cantina de San Angel
Ride the Three Caballeros
Have a margarita at La Cava Del Tequila.
Ride the Frozen Ever After Attraction.
Do the Wine Walk.
Watch Impressions de France.
Walk through the shops of the United Kingdom Pavilion.
Epcot Nighttime Game Plan:
Ride Spaceship Earth.
Have early dinner at Spice Road Table in Morocco
Book a dessert party
Illuminations Reflections of Earth Show (will be closing soon)
Best Epcot FastPasses:
Test Track
Soarin Around the World
Frozen Ever After
Best Food and Drink Places at Epcot:
Once your time at Epcot is over, head back to your resort and relax for the next day ahead.
---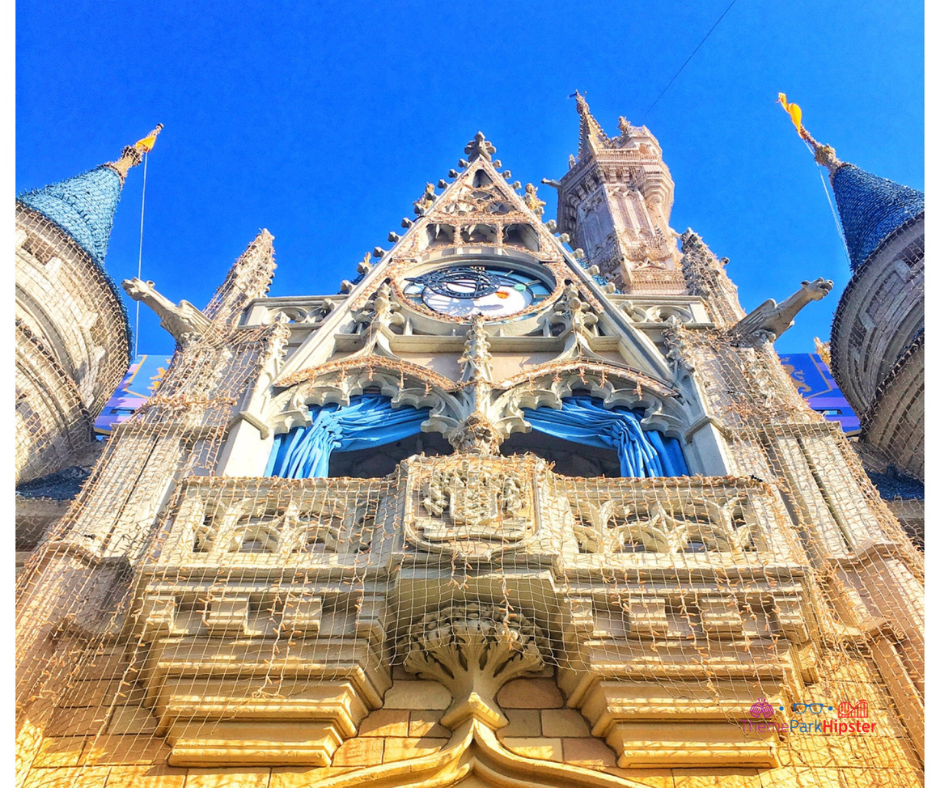 Day 2 – MAGIC KINGDOM
The next morning you're going to want to start early, because you must experience a character breakfast at Walt Disney World. Since you will be in the Magic Kingdom, you might as well meet a princesses at Cinderella's Royal Table.
Keep in mind that you must book your reservation for this experience ASAP.
If you can't get this one, then here are a few character dining places:
Beach Club Resort's Cape May Café (reservations are required)
Epcot's Garden Grill
Mickey's Backyard BBQ at Fort Wilderness Lodge
Animal Kingdom's Tusker House
We Had Breakfast At Cinderella's Royal Table Inside The Castle & Met All The Disney Princesses!!!
Recommended reading: Best Character Dining at Disney World
After breakfast, it's time to spend a magical day inside the Magic Kingdom theme park.
The Magic Kingdom is thought to be the most magical place on earth.
This park is a wonderful starter for those interested in the classic Disney appeal. It gives a good variety of thrilling attractions on the milder side. You're also in the thick of theme park entertainment with all the shows, parades, and fireworks in one place.
For the occasional theme park goer, the Magic Kingdom is a manageable and easy park to navigate.
The Magic Kingdom is divided into six lands:
Main Street U.S.A.
Tomorrowland
Fantasyland
Frontierland
Liberty Square
Adventureland
The lands are centered around the hub, which is Cinderella Castle. This is especially important to note when planning and mapping out your trip.
When it comes to experiencing the attractions, if you're a thrill ride junkie, then this may not be the park for you. If you're an adult who likes to mix up moderate thrills with more relaxing moments, then you're in the right place.
Magic Kingdom Daytime Itinerary:
Head down Main Street, U.S.A.
Start in Adventureland.
Hike up the Swiss Family Robinson Treehouse.
Ride Jungle Cruise.
Experience the Magic Carpets of Aladdin.
Ride Pirates of the Caribbean.
Head to Frontierland and conquer Splash Mountain and Thunder Mountain.
Take a break and explore Tom Sawyer's Island.
Ride the Haunted Mansion.
Have lunch at the Liberty Tree Tavern (make reservations prior to visit).
Magic Kingdom Nighttime Game Plan:
Return to the park
Head over to Fantasyland and ride Peter Pan's Flight, "it's a small world," Seven Dwarfs Mine Train, Under the Sea~ Journey of the Little Mermaid.
Now step into the future in Tomorrowland and ride Space Mountain, the PeopleMover, Walt Disney's Carousel of Progress, and Buzz Lightyear's Space Ranger Spin.
Experience the storytelling of Belle
Check out the Hall of Presidents
Watch the classic Country Bear Jamboree show.
Experience Once Upon a Time projection show
Participate in the Dessert Party – Happily Ever After
End your night with the Happily Ever After Fireworks Show
Best Magic Kingdom FastPasses:
Seven Dwarfs Mine Train
Space Mountain
Peter Pan's Flight
Thunder Mountain
Best Food and Drink Places at the Magic Kingdom:
Friar's Nook
Sleepy Hallow
Be Our Guest
Liberty Square Tavern
Aloha Isle
Hipster Power Tip: If you want to meet characters in shorter lines, go during the 3 p.m. parade.
I recommend staying as late as possible at the Magic Kingdom, since the crowds get much smaller after the fireworks show.
Once your day comes to an end at the Magic Kingdom, it will be time for you to head back to your resort for your final day at Walt Disney World.
---

DAY 3:  DISNEY HOLLYWOOD STUDIOS & ANIMAL KINGDOM
Sorry to let you know that this is your last day at the most amazing themed resort in the world. But don't be sad.
You'll end your 3-day trip with a fun theme park or two. 
Start your day early and possibly order room service to bring you breakfast or just make your way to one of the onsite restaurants for a quick meal before the parks.
Start with Hollywood Studios first, then Animal Kingdom (if you want to do both in one day).
Hollywood Studios was once known as Disney-MGM Studios when it opened in 1989. It has always been a great half-day theme park for those visiting Walt Disney World solo.  However, it is now a park that is spectacular to discover for over a whole day.
The addition of Toy Story Land and the coming addition of Star Wars Land, has made Hollywood Studios a competitive theme park.
Hollywood Studios Itinerary:
Watch Beauty and the Beast, Sunset Boulevard
Encounter Kylo Ren at Star Wars Launch Bay, Animation Courtyard
Go on an adventure with the Indiana Jones Epic Stunt Spectacular!, Echo Lake
Experience the March of the First Order, Star Wars,
Go fast on the Rock 'n' Roller Coaster Starring Aerosmith, Sunset Boulevard
Watch the Star Wars: A Galactic Spectacular- Fireworks, Stage Show
Star Wars Land…. Coming Soon!
Scream on The Twilight Zone Tower of Terror, Sunset Boulevard
Explore Toy Story Land
Have lunch at Tune-In Lounge, Lounge, American Food, Echo Lake
Watch the Voyage of The Little Mermaid, Animation Courtyard
Best Hollywood Studios FastPasses to Get:
Slinky Dog Dash
Twilight Zone Tower of Terror
Rock 'n' Roller Coaster
Best Food and Drink Places:
Tune-In Lounge, Lounge, American Food, Echo Lake
The Hollywood Brown Derby Lounge
Sci-Fi Dine-In Theater Restaurant
Woody's Lunch Box
BaseLine Tap House
---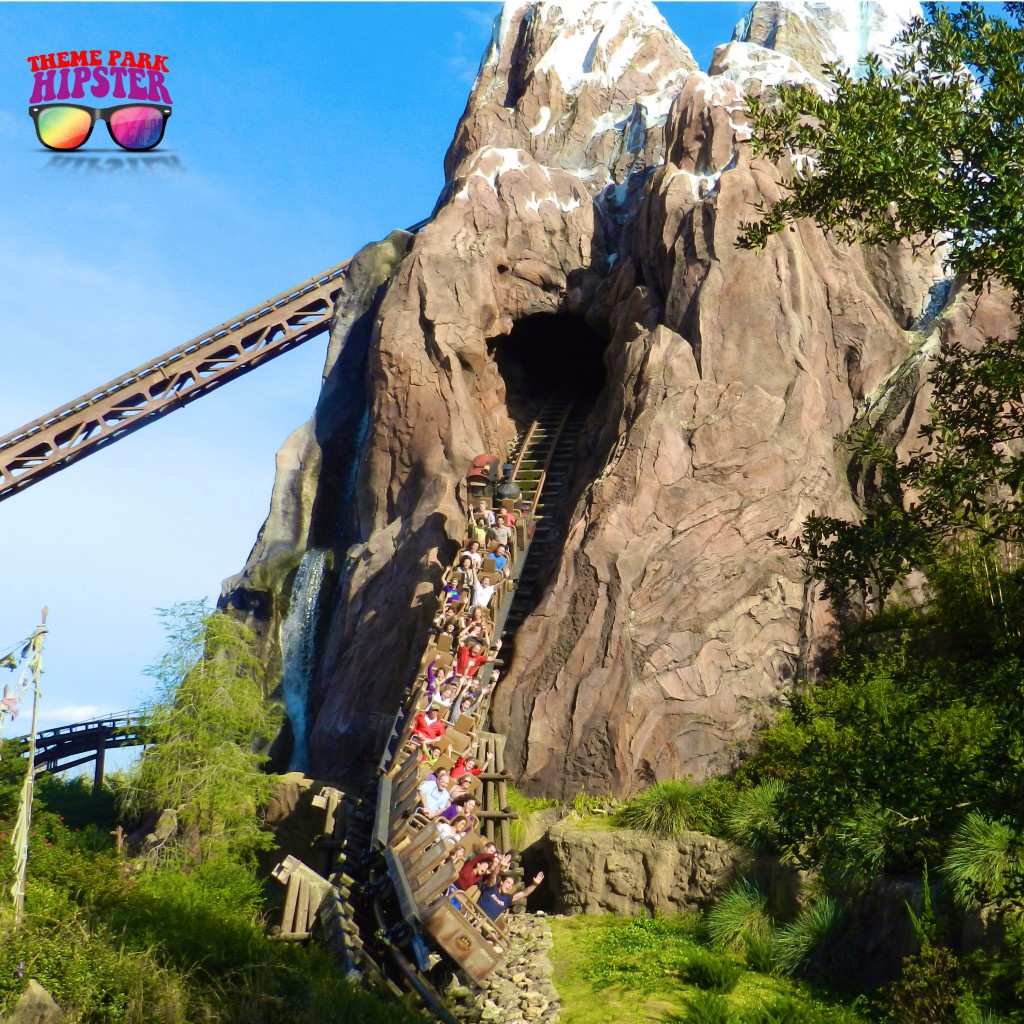 ANIMAL KINGDOM
If you think Animal Kingdom is just a place to watch animals, then you'll be surprised at all the rides, attractions, shows, and food you can partake in at this one-of-a-kind theme park.
A large chunk of the park is geared towards educating you about animals and their habitats, but another chunk is aimed at providing exquisite cuisines from around the world.
Here you can meet local singers, dodge a yeti, and go on a wild safari adventure.  Animal Kingdom is a good park to end your Disney vacation as you relax and unwind on the many majestic natural walkways.
Animal Kingdom Itinerary:
Ride DINOSAUR, Primeval Whirl, and watch Finding Nemo.
Ride Expedition Everest.
If you want a big cool off, ride Kali River Rapids (you will get soaked).
Watch Festival of the Lion King.
Have dinner at Tusker House.
Ride the Kilimanjaro Safaris.
Journey to Avatar on The Flight of Passage
Ride the Navi River Journey
Explore Rafiki's Planet Watch.
Watch It's Tough to be a Bug!
Spend the rest of the day exploring the various wildlife throughout Animal Kingdom.
Enjoy the Rivers of Light Dessert Party
Watch Rivers of Light
Hipster Power Tip: If you are a big Star Wars fan, then you'll want to head back to Hollywood Studios to watch the Star Wars Nighttime Spectacular.
Animal Kingdom FastPasses to Get:
Avatar Flight of Passage
Kilimanjaro Safaris
Expedition Everest
Best Food and Drink Places at Animal Kingdom:
Mr. Kamal's
Eight Spoon Café
Yak & Yeti
Tiffins Restaurant
Dawa Bar
---

DEPARTURE DAY
Departure day for you may come on a late flight on your third day or an early morning flight on the fourth day. Either way, your 3-day Walt Disney World has come to a temporary end, but I know you'll come back soon.
You are now armed with the most spectacular things to do at the Disney Parks in Florida.
I know this itinerary is a bit intense, so feel free to add more half-days at the parks, that way you can relax and enjoy your resort or spend a day shopping at Disney Springs.
What do you think about this Disney World itinerary template?
Have you done Walt Disney World Resort in 3 days? If so, let me know in the comment section below.
Don't forget to grab your 3-day Disney packing list here AND your Disney Solo book here!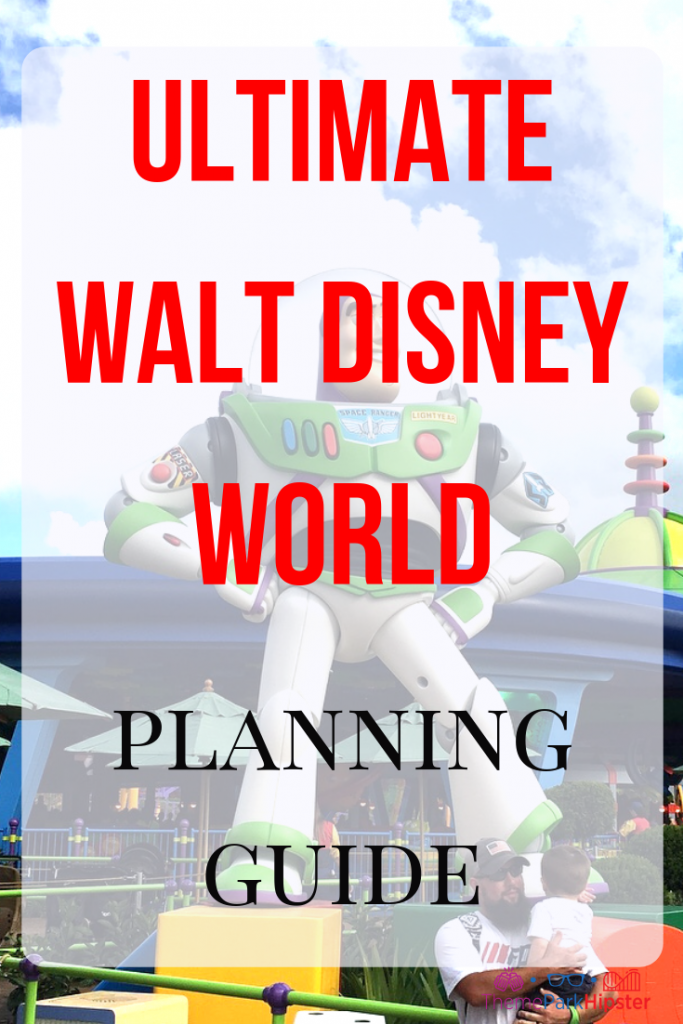 ---
If you enjoyed this article, then you'll love these:
Don't forget to discover the new magical and mysterious Disney adventure of Pandora – The World of Avatar at Animal Kingdom® Theme Park.
Until next time, Happy Park Hopping Hipsters!
NikkyJ