One of the most popular rides at Epcot, one of Disney World's four theme parks, is Soarin' Around the World.
For some people, just knowing that other people love the ride is enough for them to hop in line and trust, they will have the time of their lives.
Others want a little more information on the ride before they hop in-line or use one of their precious FastPasses.
If you identify more with the later, continue on to learn all you could possibly need to know before spending your magical day in the park and on this ride.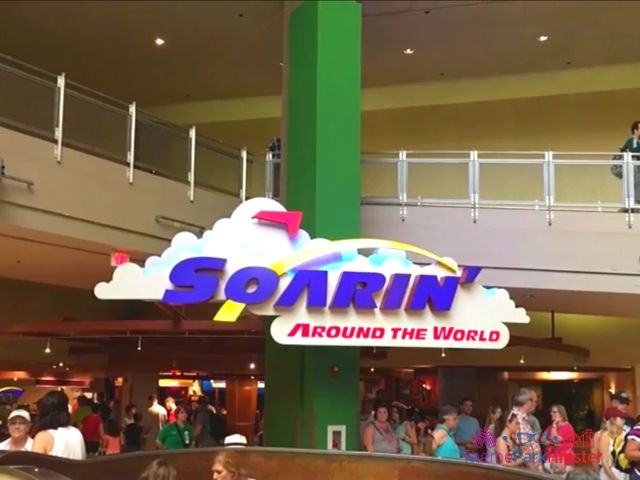 THIS POST MAY CONTAIN AFFILIATE LINKS. PLEASE READ MY DISCLOSURE FOR MORE INFO.
What is Soarin' Around the World at Epcot?
Soarin' is a flight simulation dark ride and one of Imagineering's top achievements with the original concept of the ride debuting at Disney's California adventure in 2001.
Today we are going to focus on Soarin' Around the World at Epcot in Walt Disney World Resort.
Where is Soarin' in Epcot?
Soarin' is located in the Land Pavilion next to Sunshine Seasons Café. This has always and will always be a must do attraction that I recommend for anyone visiting Epcot.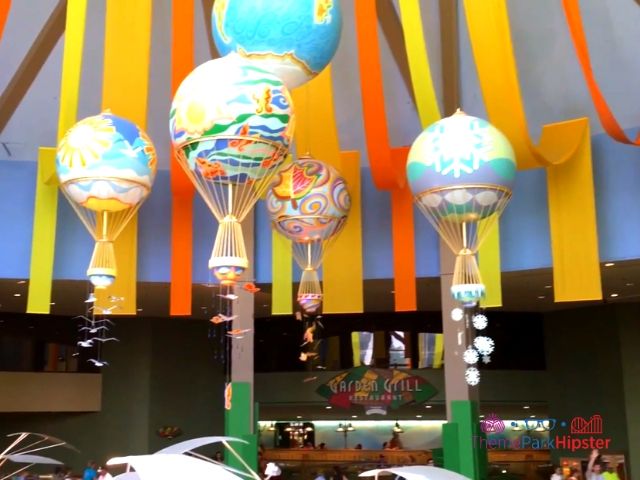 More so for the sentimental value it has on me and the classic dark ride feel that Epcot was once truly known for in the earlier years.
Now that we know what this attraction is, let's go through a quick brief history of how Soarin' Around the World came to be.
ORDER NOW to secure your Orlando theme park ticket reservation in the parks! GET MY TICKETS.
History of Soarin'
As mentioned earlier, the original Soarin' ride was actually in Disney's California Adventure theme park, not Walt Disney World.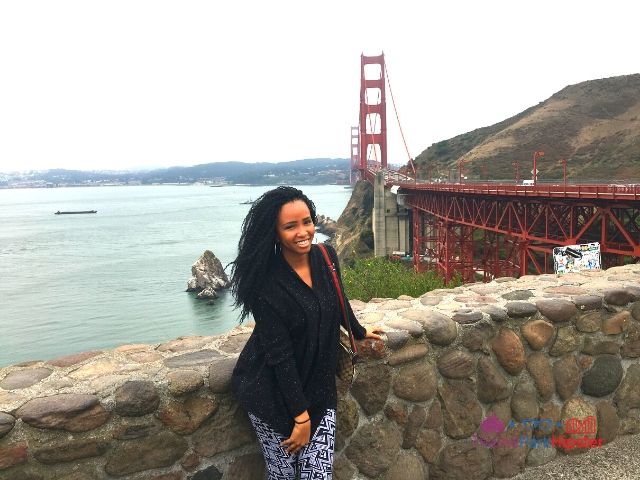 The idea was first brought up by Disney's Imagineers in 1996. They wanted to create a simulator ride that gave passengers the experience of flying high over all the beautiful landscapes of California.
It took a while to develop the ride. They had to figure out the best way to record the film, but after re-working the idea, the first Soarin' ride was finally opened to the public on February 8, 2001.
Riders were enthralled with the beautiful scenery, the feeling of flying, and the immersive effects such as the scent of ocean spray and oranges.
Of course, after the ride was a raging success in California, they decided to make another one, but this time in Walt Disney World.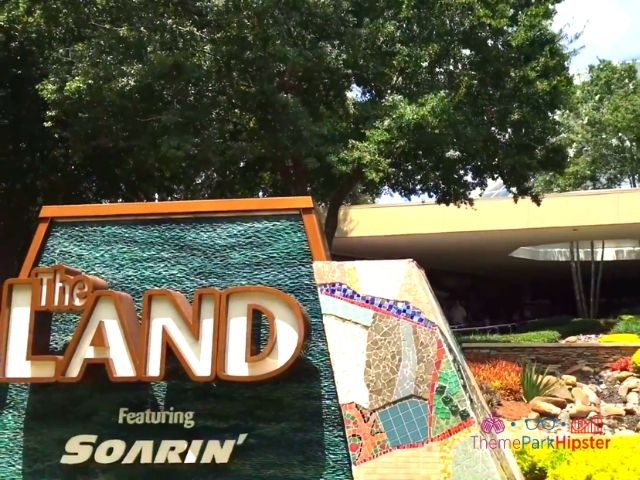 The attraction would go on to be duplicated on May 5, 2005 (05-05-05) at the Walt Disney World Resort in Florida with the same California theme.
Have a DIFFERENT kind of Orlando vacation with a Resort home next to Disney World. Find Your Disney Resort Vacation Rental here!
Changing from Soarin' Over California to Soarin' Around the World
Disney Imagineers would later change the ride to take you beyond California to a trip around the world—making it the perfect ride for Epcot.
They built a new building, recorded new footage on the best cameras, and opened the second Soarin' ride on June 17, 2016.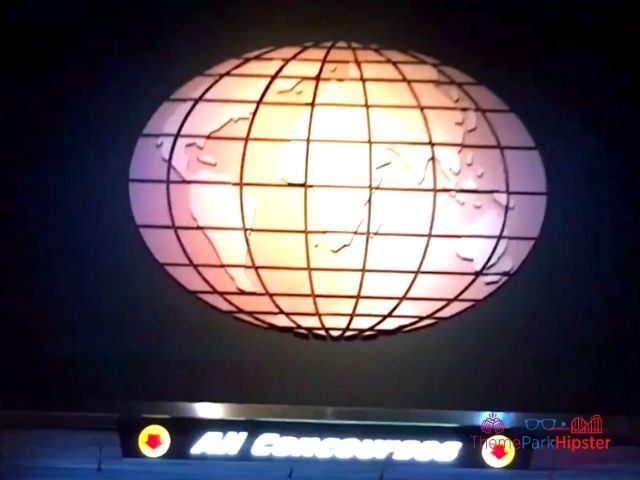 Some may have thought that the California specified ride didn't quite fit the Epcot theme, but I disagree.
It was in the Land Pavilion which emphasizes nature and the care of it, but I do understand the need to have Soarin' be more congruent with the overall theming of this Disney park.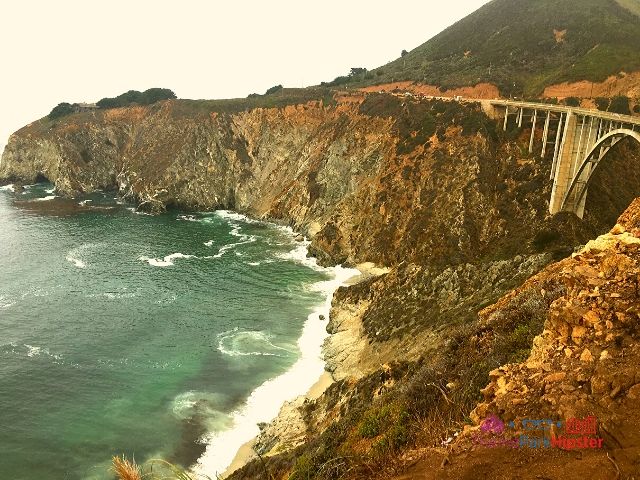 Plus, the California-based version inspired me to take my own Pacific Coast Highway vacation that started my road trip at San Francisco and ended in Southern California.
Since then, the ride continues to remain one of the most popular rides in all of the Disney theme parks.
You definitely do not want to miss it.
Fun Fact: Soarin' Over California at Epcot replaced the previous Garden Rocks which had lived inside of this area of the Land Pavilion from 1994 until 2004.
Now that we have a brief history of this attraction, let's talk about the actual ride vehicle and the technology needed to create such an amazing ride at Epcot.
Ride Experience
Let's start with where you will start, the queue.
The queue for Soarin' Around the World is a bit long to help prepare for the busy days at the park.
The winding path is sleek and minimalistic, almost like a fancy airplane terminal.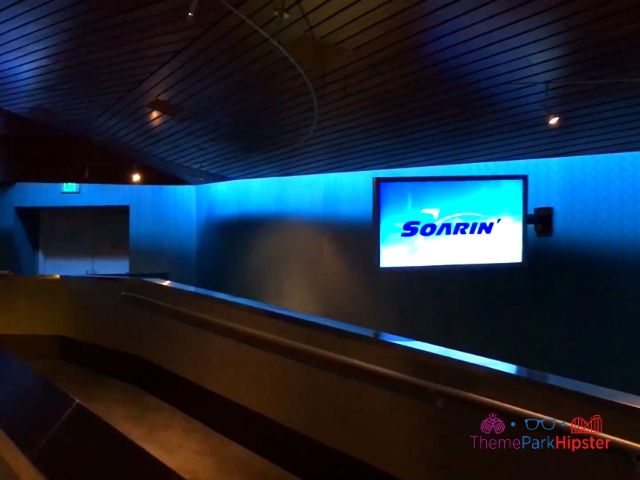 While the actual queue is much simpler than some of the other rides that have new things to see with at every turn. There is also a game you can play while waiting in line.
Make sure you have the "Play Disney Parks" app, and while you wait, you can compete with other guests by answering geographical trivia questions.
When you get through the queue, you will enter the ride, sit down, and wait for the show to begin.
Is Soarin at Epcot scary?
Absolutely not!
You do soar to high heights, but you'll be safely strapped in.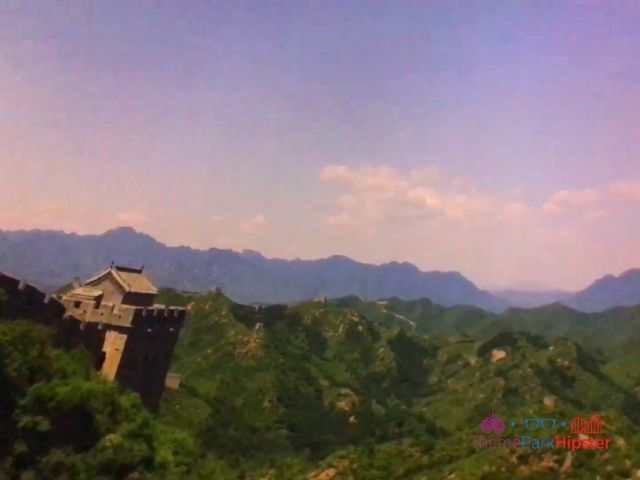 Once everyone is in, buckled, and safe, the lights will dim, and you will feel the vehicle rise up and move forward towards a huge, bowl-like screen.
Because the ride is based around the idea of hang gliding around the world, the vehicle will move, ride, and tilt as you fly through magnificent landmarks such as:
Great Wall of China
Pyramids in Egypt
Tanzania Safari
Eifel Tower in Paris, France
And so much more (I don't want to ruin the surprise for you)
You will even see a little special Disney character to greet you at the end of the experience.
Due to effects such as scents, wind, and sounds that stimulate all your senses, you truly will feel like you're flying.
Theme Park Hacks at Your Finger Tips. Plan your next vacation with the latest tips and tricks on the ThemeParkHipster App. Download Today!
What to Know Before You Go
You must be at least 40 inches tall to ride.
The ride lasts around five minutes.
A few "close calls" and the firework show at the end may be intense for some riders.
All riders must be able to get onto the ride's vehicle on their own.
Service animals are not allowed on this ride.
Some people do suffer from motion sickness when riding Soarin'.
Soarin has one of the longest wait times in Epcot, making it an excellent choice for your FastPass+.
Vehicle Design and Technology
The vehicle for Soarin is a long, divided bench.
The idea came to Mark Summer who developed the Erector Set concept where there'd be three rows that could hold 87 guests at once.
With this concept, riders are now able to rise quickly in the sky.
Although it's a simulation, the addition of the flyover the wind from the ocean breeze and the enhanced floral scent specific to the area that you fly over, makes this attraction one-of-a-kind.
The seats are also mesh which are comfortable and make you feel light, enhancing the flying experience with a little bag underneath the seat to store your valuables.
Plus, the little ones can use the yellow tie through to as an additional safety measure.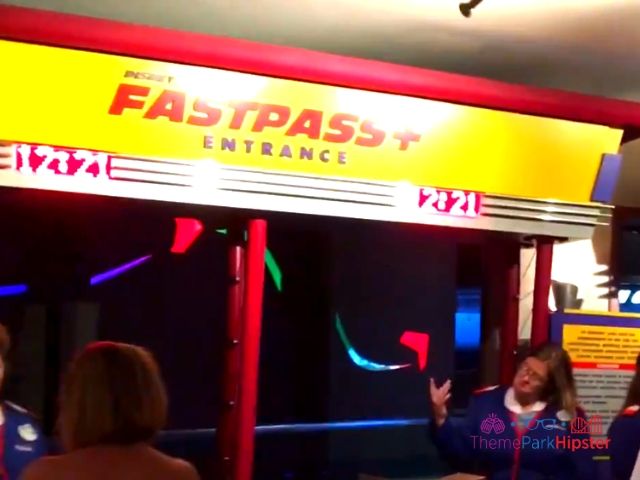 Keep in mind, when the ride begins, you are lifted into the air, and your feet are left dangling in this canopy-like carrier.
While the vehicle is, of course, completely safe, those with a fear of heights may find it to be a cause of significant anxiety.
Video Technology
The actual video is shown on a 180-degree dome screen and was shot with the best camera equipment with actual scenes of some of the biggest landmarks around the world.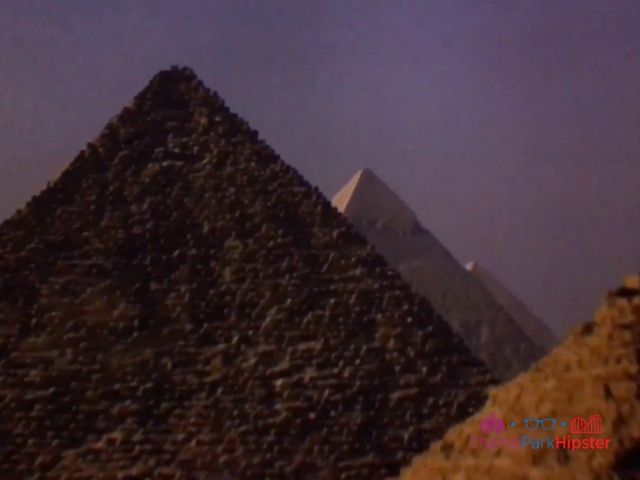 The combination of the footage, a slight movement of the vehicle, and the wind blowing at you from all directions, have allowed the Disney Imagineers to truly simulate flying.
Challenges with Soarin' at Epcot
One of my things that I really don't like is how the visual effects on the screen curves during your journey.
I know it is kind of a curvy screen already, but it takes away from the belief that you are truly about to pass by the Eiffel Tower.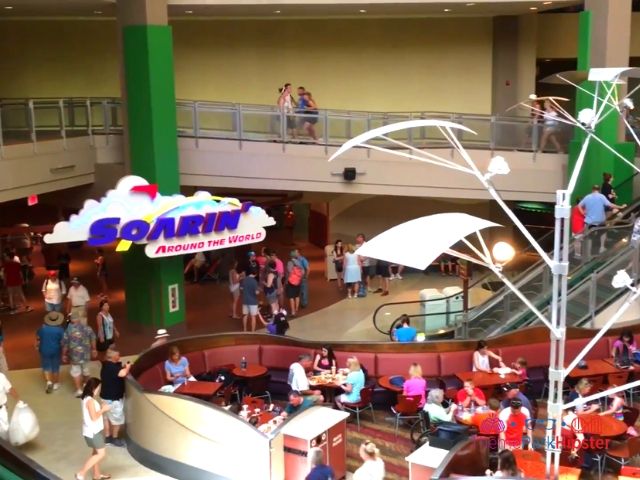 As you fly by the Eiffel Tower, the top of it begins to curve which takes away from the magic of flying.
Another issue is that if you're not sitting in the first row, it can also take away from your imagination of flying when you can see people's feet in front of you.
I don't like it and I definitely hate the third row because not only do you have to see people's feet in front of you, it makes you feel much lower to the ground allowing you to see the Cast Members on the floor.
Hipster Power Tip: Request the first row if you can, especially if this is your first time riding the attraction.
Stats and Fun Facts
The main reason it took so long to develop this ride was because of all the recording they had to do. Recording aerial shots over the world's greatest landmarks take quite a bit of paperwork.
One of the most intricate parts of the ride actually takes place in the ceiling of the waiting queue. The lights are designed to simulate clouds as they get brighter and dimmer to represent clouds passing by the sun.
The tracks and three vehicles are made up of 1 million tons of steel. When the ride begins, the vehicles are lifted forty feet into the air.
One of the places you will fly over is the Matterhorn in Europe, one of Walt Disney's favorite places to travel to.
You will also fly over the spot that was the inspiration for Sleeping Beauty's castle at Disneyland, Neuschwanstein castle in Germany.
4 Tips for Riding Soarin' at Epcot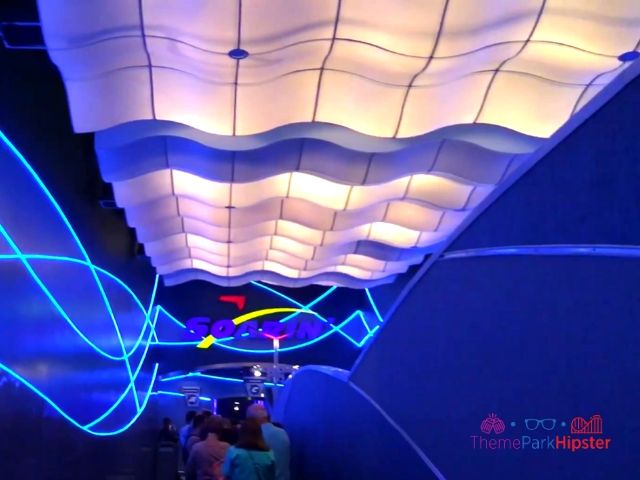 1 – Ride First Thing in the Morning
Try to get to Soarin' Around the World when the parks open, or during your Extra Magic Hours if possible.
Because Soarin' can have such a long wait time, it is best to try to get on it when the park first opens, and it is not too busy.
This is especially important if you cannot get a FastPass for the ride. If you only have one day in Epcot, you do not want to spend over an hour in line for one ride.
2 – Know How the FastPass+ Tier Works for Epcot Rides
Soarin' is a tier-one FastPass ride. In case you do not know, you can only reserve one attraction at Epcot that's on the tier-one list.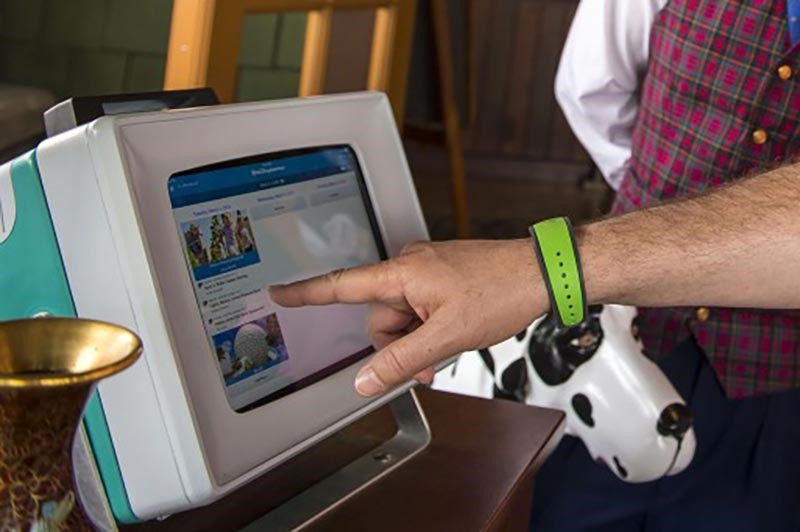 If Soarin' is a priority to you, it is an excellent choice as it has one of the longest wait times at the park.
On the other hand, if you have Extra Magic Hours and can get there early, it is possible to wait a minimal amount of time without a FastPass.
This will allow you to save your FastPass for a more popular Epcot attraction like Frozen Ever After.
3 – Listen Out for the "Party of One" Request from Cast Members
If you are traveling solo, be sure to listen out for a Single Rider request. Because they can only take a certain number of riders, sometimes they can fit in a small party of two or less.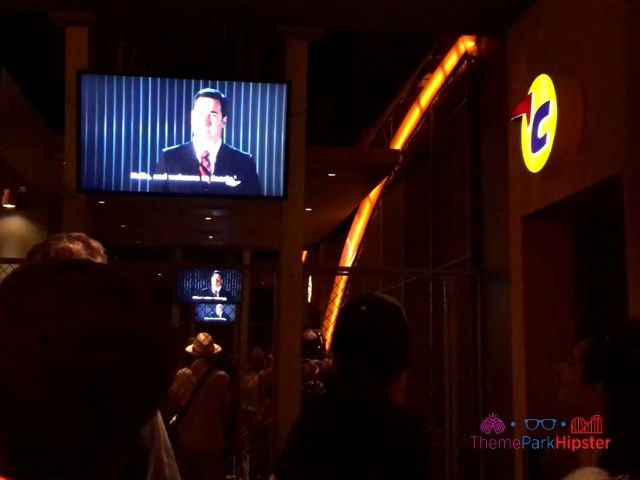 If you are lucky, you may be able to skip ahead of some of the bigger parties which is a perk of traveling to Disney alone.
4 – Sit in the Best Seats
There are three loading zones, as there are three vehicles. If you can get in the middle loading zone (zone 2), do so as it has the best view.
Don't worry, all three are good as long as you can get seated in the first row.
Learn how to find your perfect vacation home rental near Disney World by Clicking HERE!
Other Soarin' Rides Around the World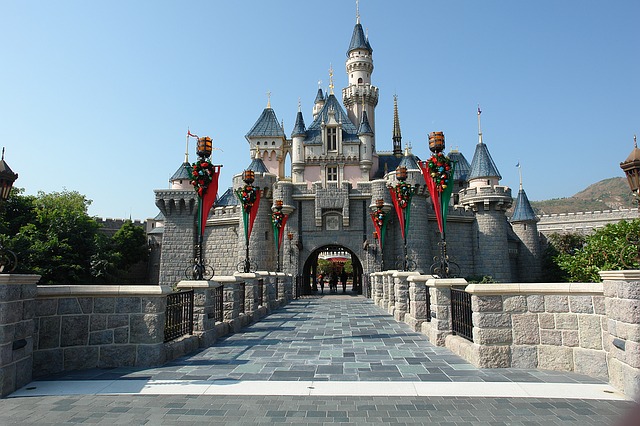 California
The original Soarin' ride was in California and was known as Soarin' Over California, but since then, it has been closed down and has been replaced with Soarin' Around the World.
It is in the Disney California Adventure park and is one of the most popular rides.
Shanghai
After Disney World got a Soarin' ride, Shanghai Disneyland park got one because it was such a success in America.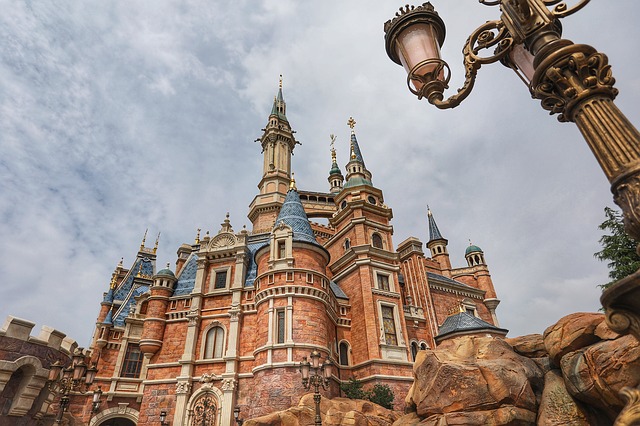 The ride in Shanghai is called "Soarin' Over the Horizon" and has a slightly different storyline.
There is a pre-show where the shaman of an ancient tribe gives you the ability to shapeshift and fly.
Tokyo
The newest Soarin' ride is in Tokyo, Japan, and actually just opened. It is called "Soaring: Fantastic Flight" and is at Tokyo DisneySea Resort.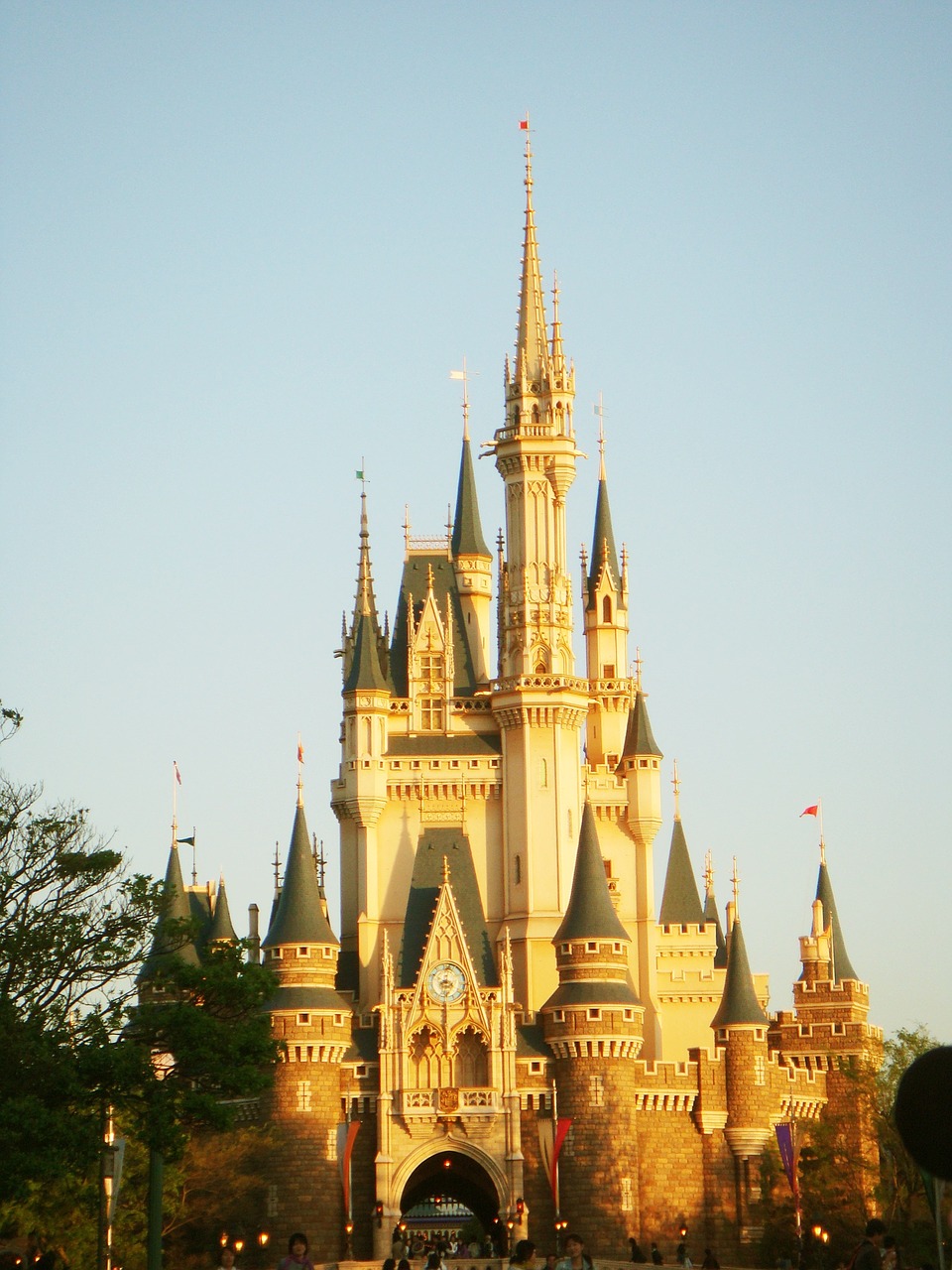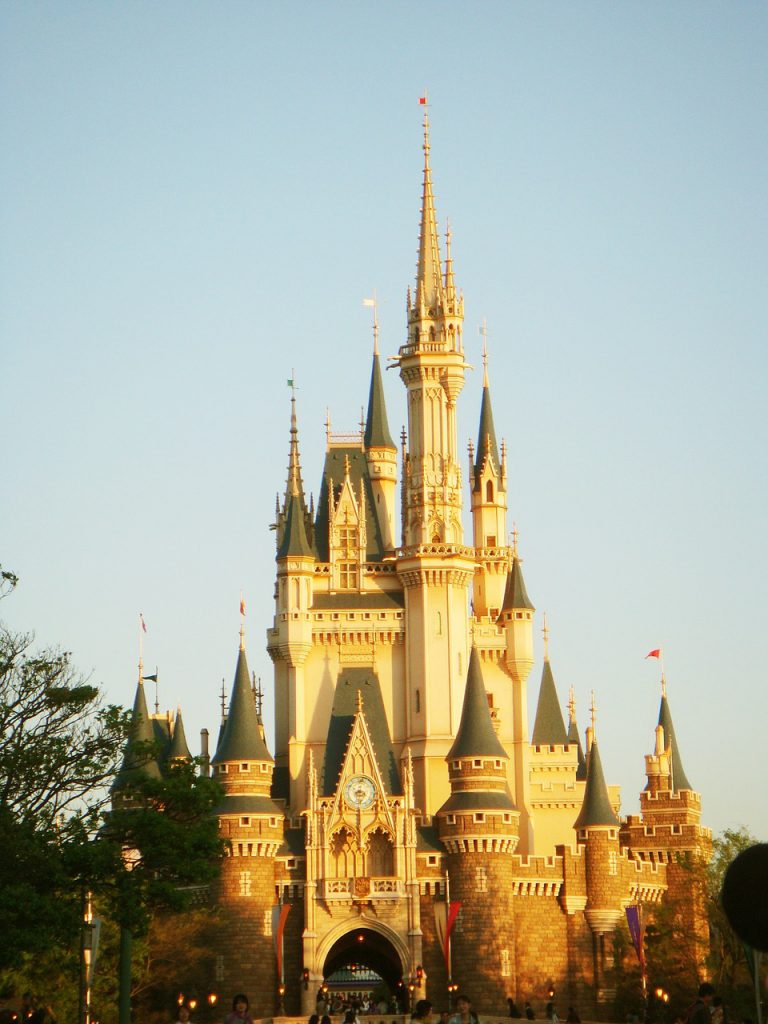 Just like the other Soarin' rides, guests get to fly around the world to see some of the biggest landmarks.
Final Thoughts
Soarin' is a classic and popular Disney ride that you should not miss if you are going to take on Disney World's Epcot theme park, whether you can get a FastPass for it or not.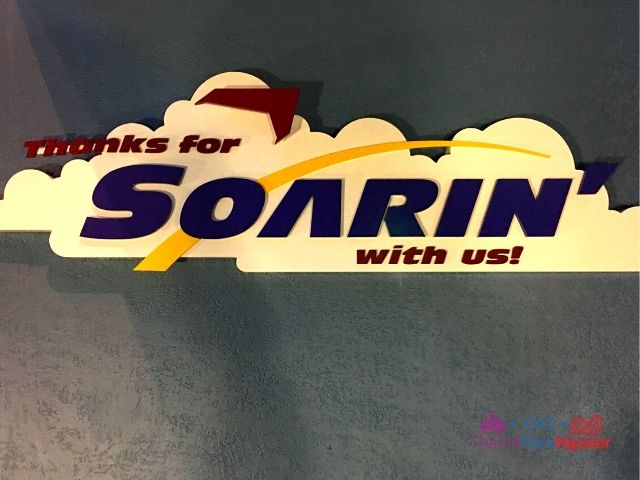 There is not another place, except the other Disney parks, of course, where you can get an experience quite like this one: flying high above the world's most magnificent landmarks.
It is all a part of Disney's magic.
The ride is perfect, no matter what your visit looks like. If you go by yourself, you may get to skip ahead and experience the magic even faster.
If you go to the park as a group, Soarin' is a ride that everyone will love, even those who do not love classic kinds of rides such as roller coasters.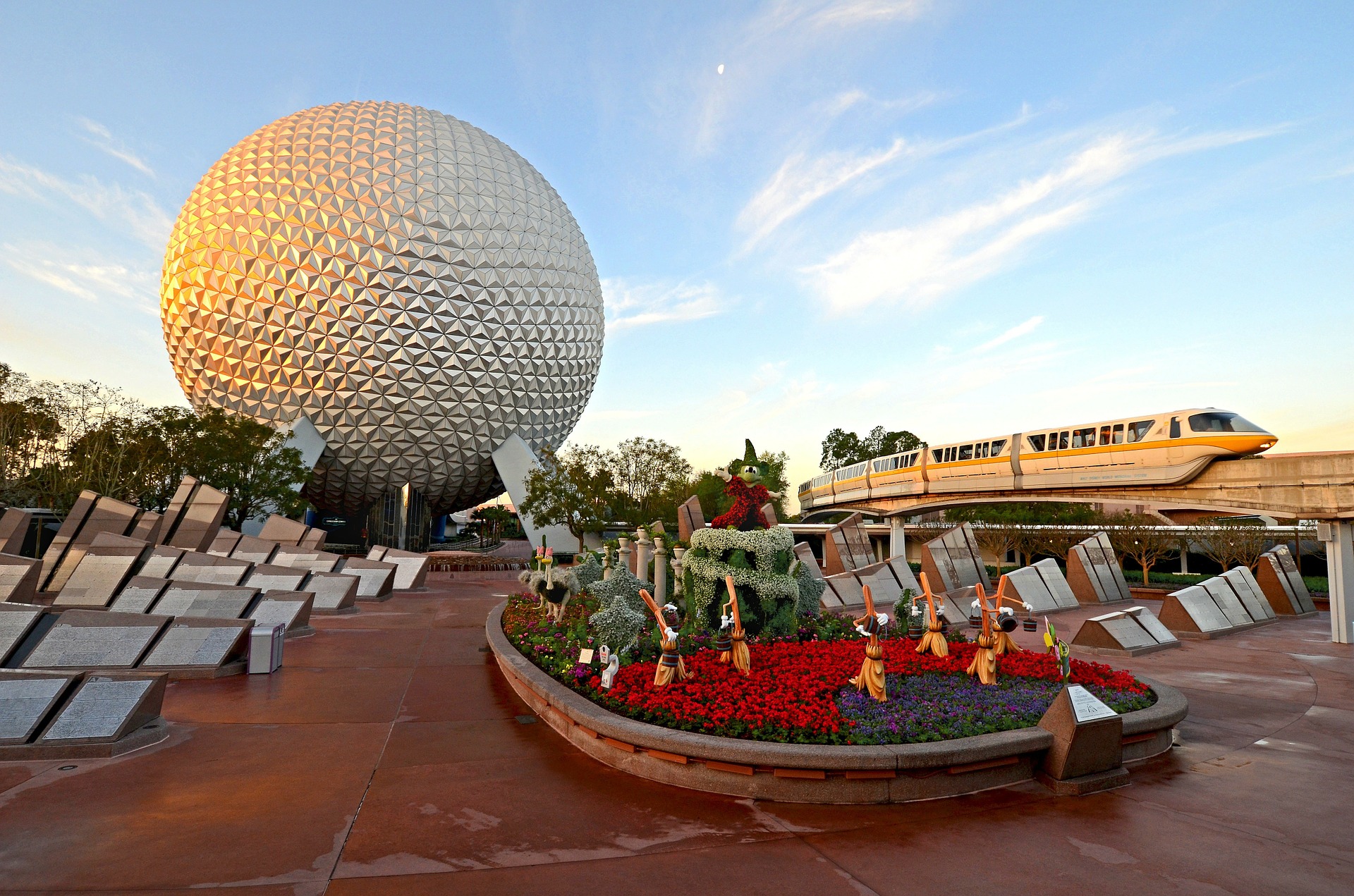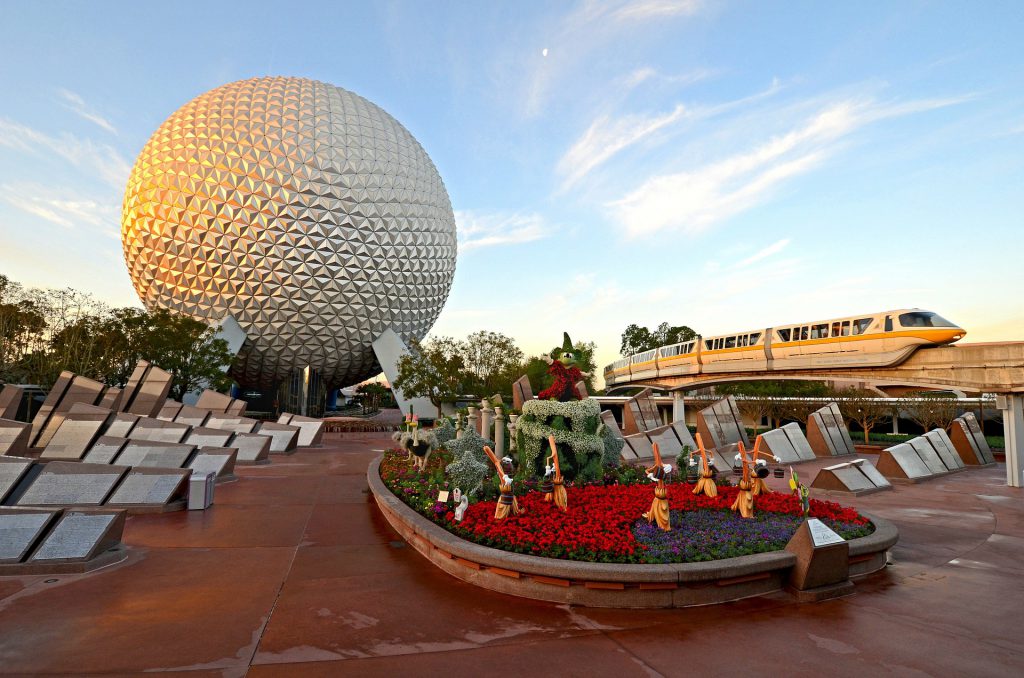 This ride can be done with any guest from a small child or elderly person. I rode this ride once when I was eight months pregnant. So, this ride is accommodating to many people.
This one of those brilliant rides that you have to experience firsthand especially if you are into the incredible creativity of Disney Imagineering.
I have much respect for them since they can walk you into deep levels of your imagination based on the attractions they create.
The soundtrack associated with the ride is also wonderful! I love the score so much that I put it on whenever I need to write.
My hope is that Soarin' Around the World sparks your imagination and curiosity to see all of the different countries and places that this beautiful Earth has to offer.
Now that you have all the information about the ride you need, you can reserve your FastPass and hop in line without any concerns.
Are you a Soarin' fan? If so, let us know in the comments section below.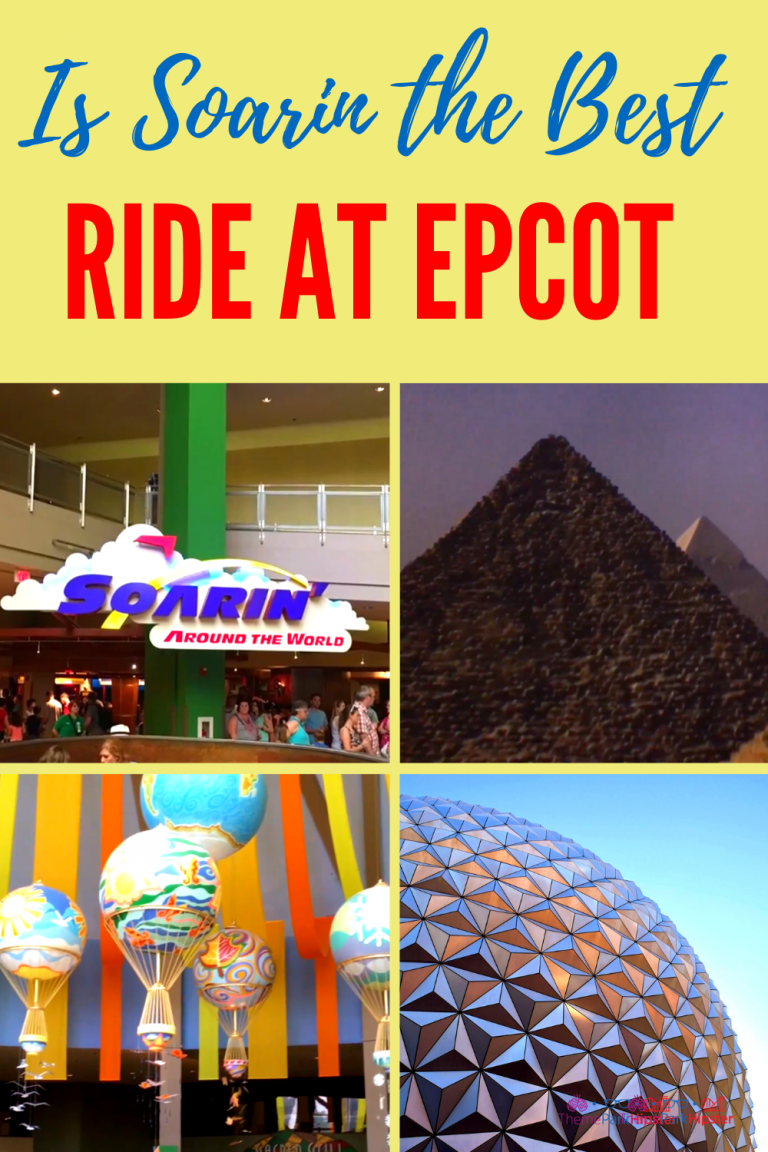 Ready to make your trip out to Epcot? Read The Complete Adult Guide To Doing Epcot Like Pro!
Until next time, Happy Park Hopping Hipsters!
NikkyJ
(Original Article Date: July 2, 2016/Updated January 25, 2020)