Are you trying to figure out what the best restaurants at Disney World are for your trip?
Picking out where to dine while at Walt Disney World can be almost as challenging as scheduling your FastPass+ reservations. With so many options across the Disney Resort, where does one even start?
Well, luckily for you I've made the definitive list of where to dine at Walt Disney World. This list will include options at each park, select resorts, Disney Springs, and broken everything down by service type and meal!
After reading over my recommendation of the best restaurants at Disney World, you should be able to make those dining reservations with confidence!
THIS POST MAY CONTAIN AFFILIATE LINKS. PLEASE READ MY DISCLOSURE FOR MORE INFO. Which means if you click on certain links, I may receive a small commission at no additional charge to you.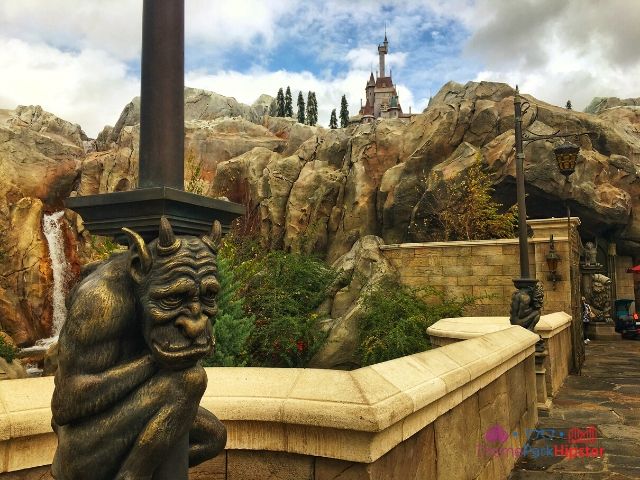 Breakfast and Brunch at Disney World
We all know that breakfast is the most important meal of the day. These are our picks for the best spots across Walt Disney World for breakfast and brunch!
Best Breakfast at the Magic Kingdom
To us here at ThemeParkHipster, Magic Kingdom is the place where dining suffers the most compared to the options at the other three theme parks. If you plan on dining at Magic Kingdom there are some real gems though.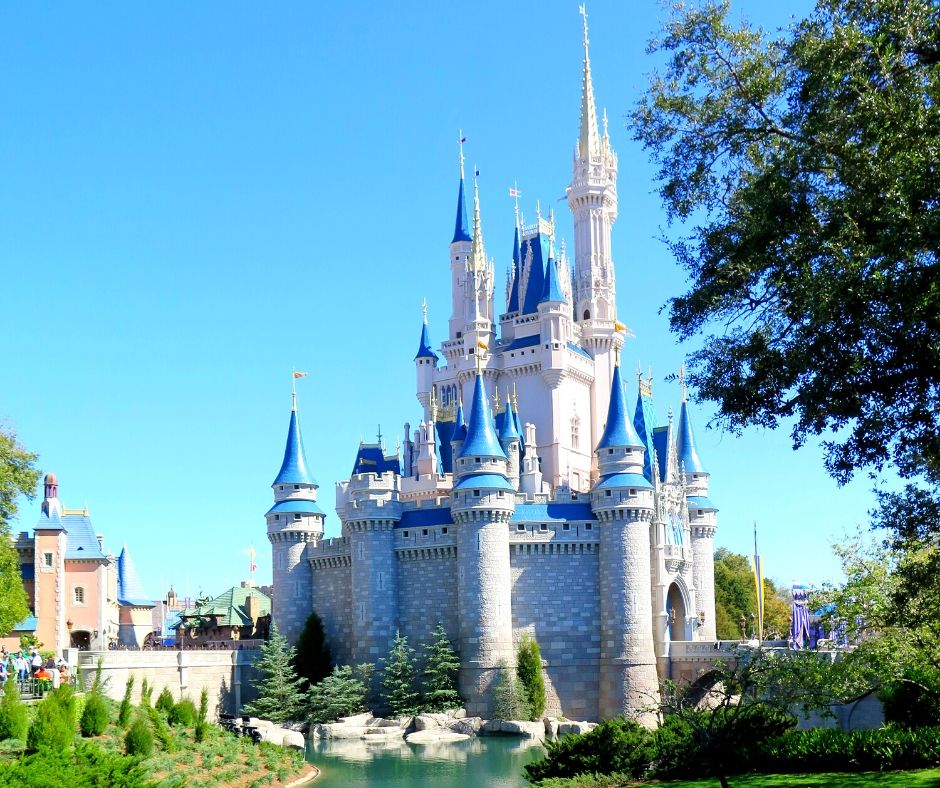 Table Service: Cinderella's Royal Table
Located high inside Cinderella Castle is Cinderella's Royal Table.
This character dining meal is perfect for breakfast, not only because you get to see all of your favorite princesses while you dine on a tasty meal, but because if you plan your reservation time right then you can get into the park before it even opens for guests!
Note that Cinderella's Royal Table reservations are extremely limited, so if this is a priority place then you need to reserve your spot as soon as possible.
Quick Service: Just Don't.
Quick service breakfast at Magic Kingdom is super limited, and honestly not that great. If all else fails the Starbucks on Main Street U.S.A. is always available but the lines can be very long in the morning.
If you must eat a quick service breakfast at Magic Kingdom we would suggest that, but otherwise eating at your resort might be the better option.
Best Breakfast at Epcot
Epcot is known for their plentiful food options, but when it comes to breakfast, options can be limited. These are our picks.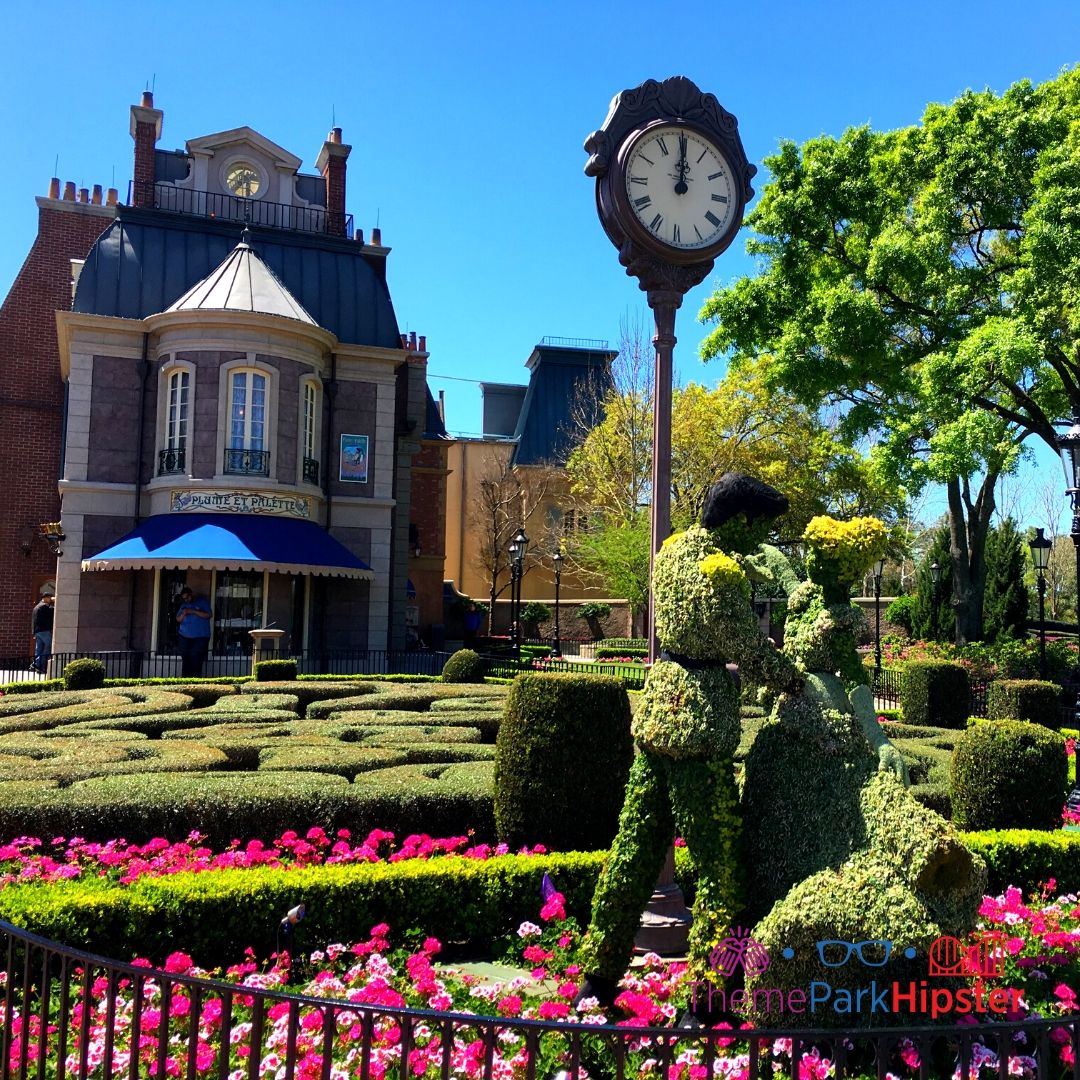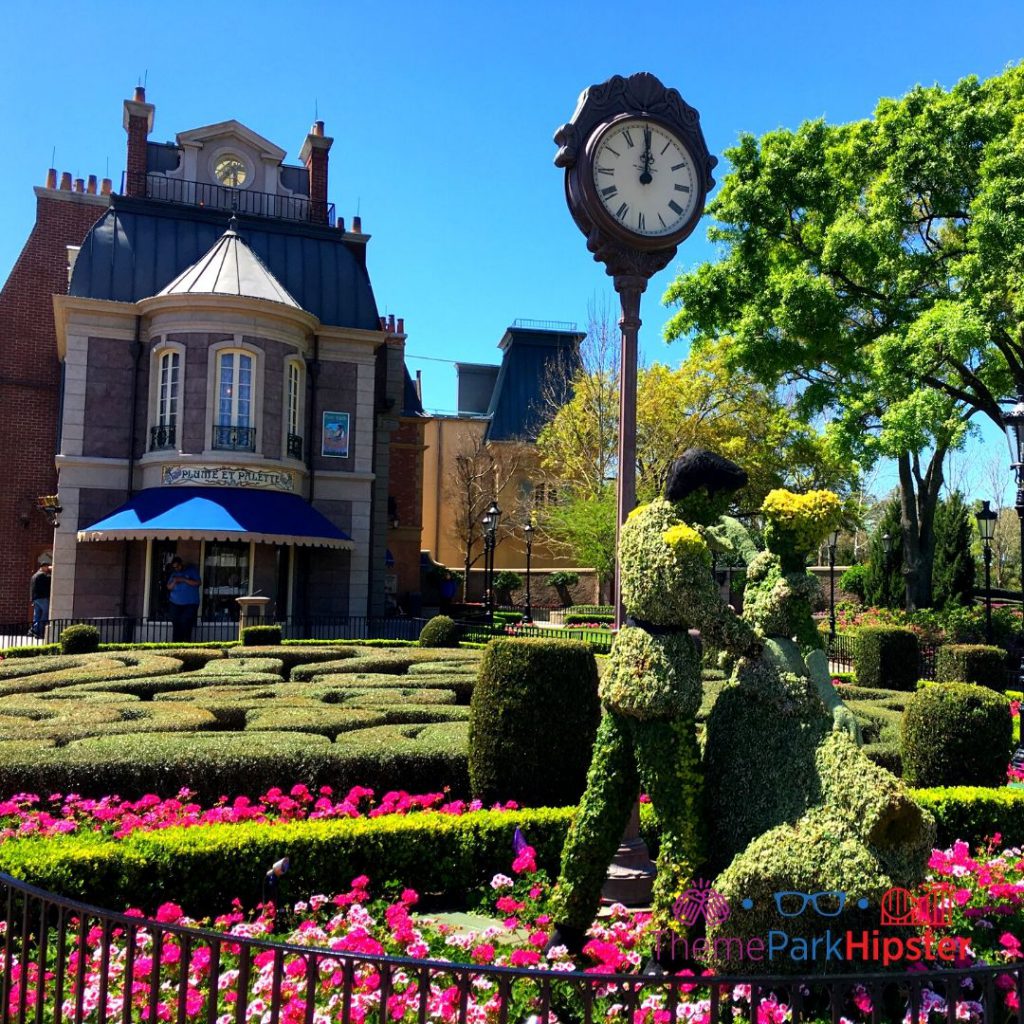 Table Service: Akershus Royal Banquet Hall
This is another character dining experience, but unlike Cinderella's Royal Table this one is buffet style. The Disney princesses will be around to greet you while you enjoy a meal of traditional Norwegian tastes, and more traditional American breakfast options.
Quick Service: Sunshine Seasons
Sunshine Seasons inside The Land Pavilion often goes unnoticed for breakfast, even though it's a great spot to grab a light bite. We love their overnight oats, which are filled to the brim with seasonal fruit.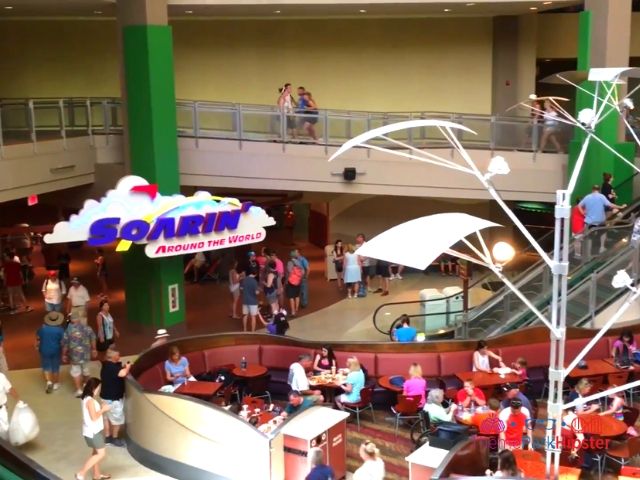 This is also a nice spot to sit and relax while people watching and waiting for your Soarin' Over The World or Living with the Land FastPass time to come.
Best Breakfast at Disney's Hollywood Studios
Hollywood Studios breakfast is limited but you can still find some tasty things if you know where to look.
Table Service: Just Don't
Because of the popularity of Disney's Hollywood Studios right now with Toy Story Land and Star Wars: Galaxy's Edge, we would not recommend eating a table service breakfast at this park.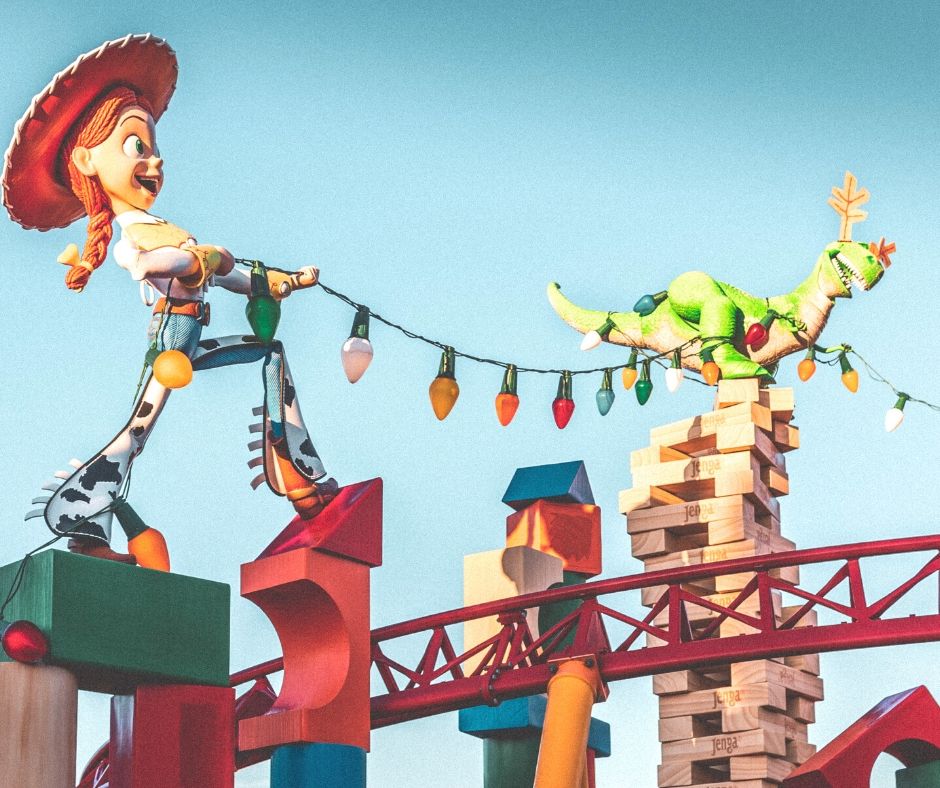 Your time would be better spent hopping in line for an attraction like Millennium Falcon: Smugglers Run or Slinky Dog Dash before the park gets really busy.
Quick Service: Ronto Roasters
Inside Star Wars: Galaxy's Edge is where you'll find a small quick service location called Ronto Roasters.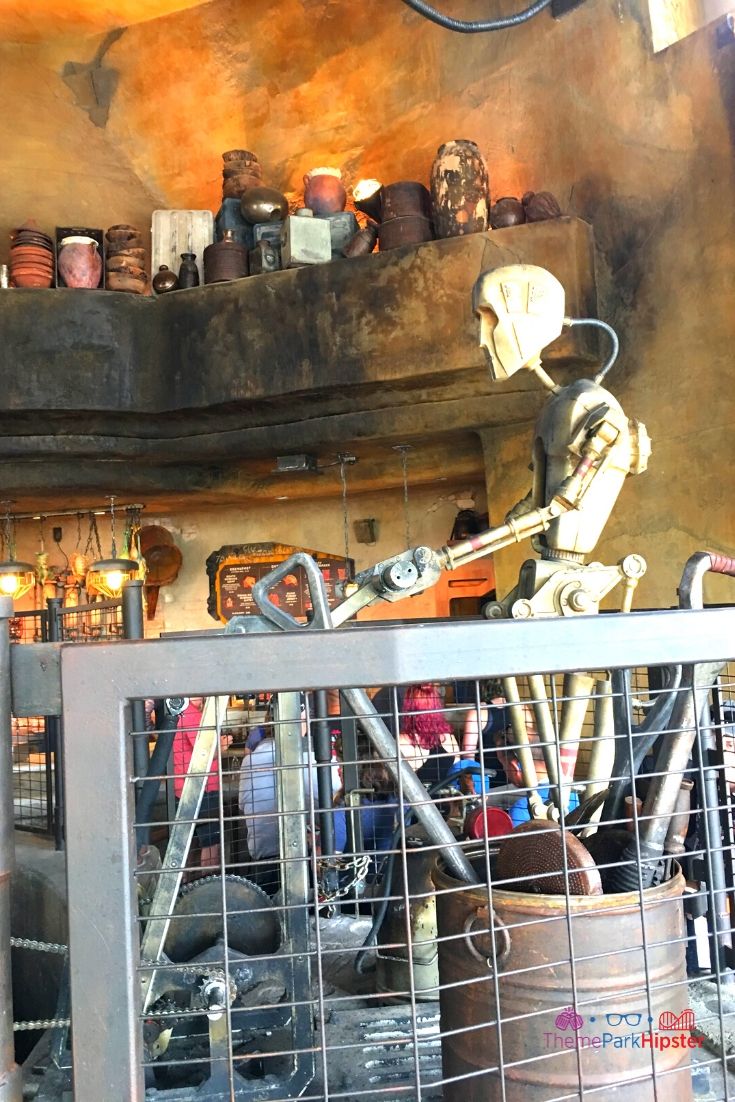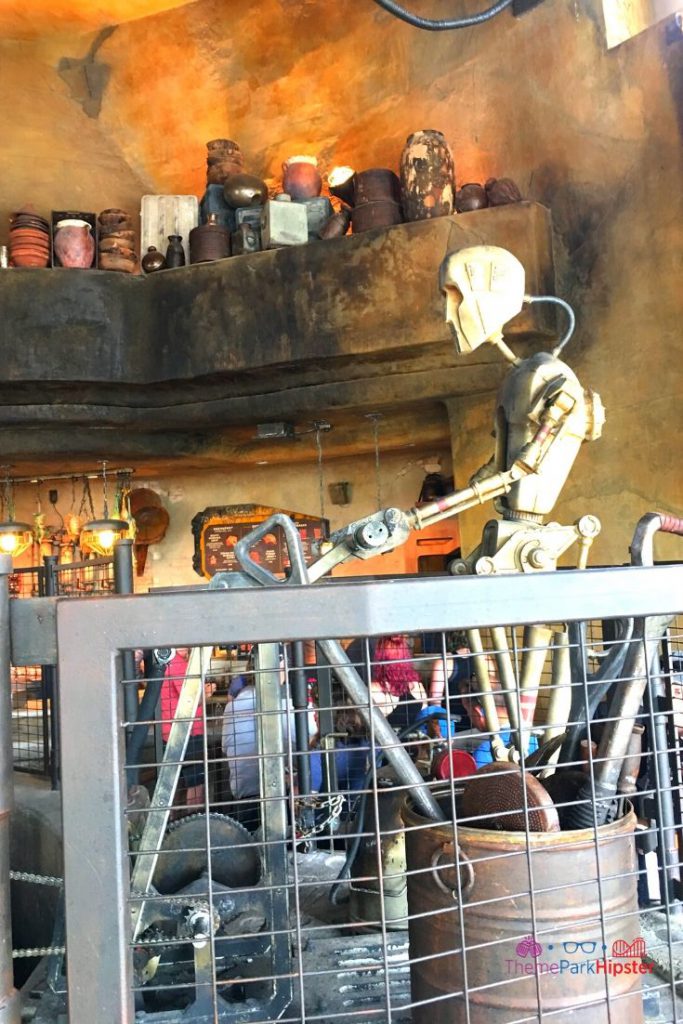 You've likely heard of their popular Ronto Wrap for lunch or dinner, but the real star here is their breakfast Ronto Wrap, which has eggs, cheese, and sausage with a tangy sauce wrapped in warm bread!
Grab one of these after going in the Single Rider Line for Smugglers Run, or for even quicker service order via Disney's mobile order function on the My Disney Experience app.
Best Breakfast at Disney's Animal Kingdom Theme Park
Eating breakfast while touring the animal exploration trails, or staring at the floating mountains of Pandora- The World of Avatar seems like a fantastic way to start the day!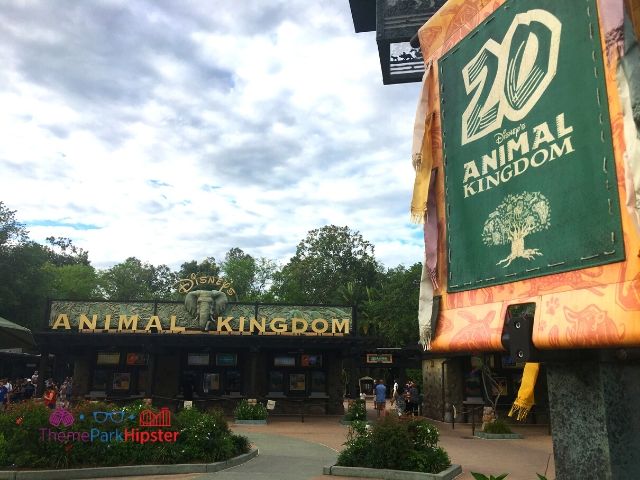 Table Service: Tusker House
Disney's most unique character breakfast is at Tusker House, which we highly recommend experiencing at least once! The breakfast is a delightful blend of African and American cuisine, and it's all hosted by Donald Duck and his pals.
Quick Service: Pongu Pongu
The tiny quick service location inside Pandora- The World of Avatar is home to the sweetest breakfast treat, Pongu Lumpia!
These little egg rolls are filled with cream cheese and pineapple then rolled in cinnamon sugar for a sugar rush of a breakfast.
Best Breakfast at the Deluxe Resorts
There are quite a few Disney Deluxe Resorts at Walt Disney World, but in an effort to save time, we're not going to go through each individual resort. We will go through the ones we think have the best breakfast and brunch spots right now.
Table Service: Grand Floridian Cafe
Located at Disney's Grand Floridian Resort and Spa, the Grand Floridian Cafe is best known for their variety of eggs Benedict, including a scrumptious lobster Benedict.
If eggs Benedict aren't your thing then the Mickey waffles with additional toppings should be high on your list to try. We love the lemon and blueberry additions.
Quick Service: Sanaa
Over at Disney's Animal Kingdom Lodge- Kidani Village is Sanaa. At breakfast the location is quick casual, and the menu is fantastic, including chai French toast, and homemade sausages.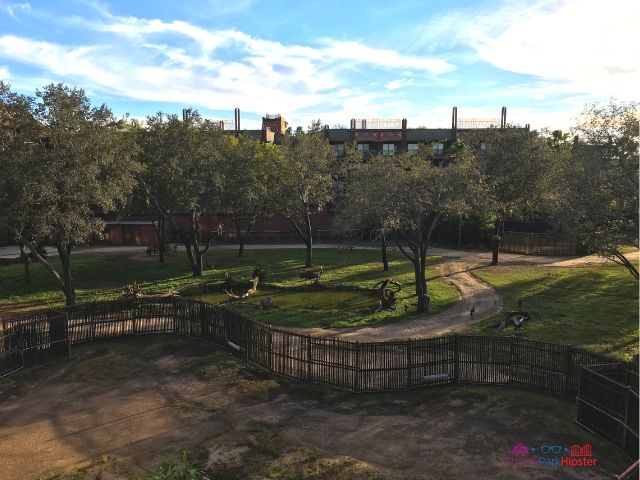 Snag a table by the window if you can to see some of the animals roaming the savanna. Making it one of the best restaurants at Disney World.
Best Breakfast at Disney Springs
Disney Springs doesn't have a spot that's serving up a quick service breakfast right now, but there is one spot that's a must for a weekend brunch!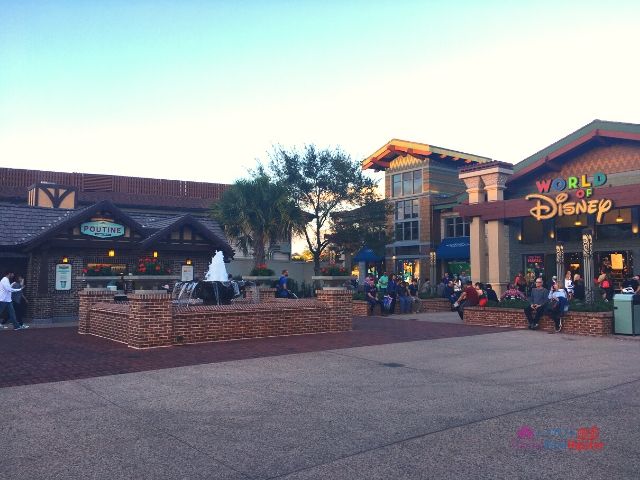 Table Service: Wine Bar George
If you've never been to Wine Bar George for brunch you've missed out on a quintessential Disney experience. The brunch menu is filled with small shareable plates and entrees including avocado toast and biscuits and gravy.
To drink, you must order a Dole Whip Frozcato, which takes Dole Whip and blends it with wine for a sweet start to the day.
Lunch at Disney World
Stopping for lunch at Walt Disney World is a great time to take a break to recharge and make a plan for the second half of your day. Here at ThemeParkHipster we prefer lunch over dinner, mostly because the menus are fairly similar, but the prices at lunch are cheaper.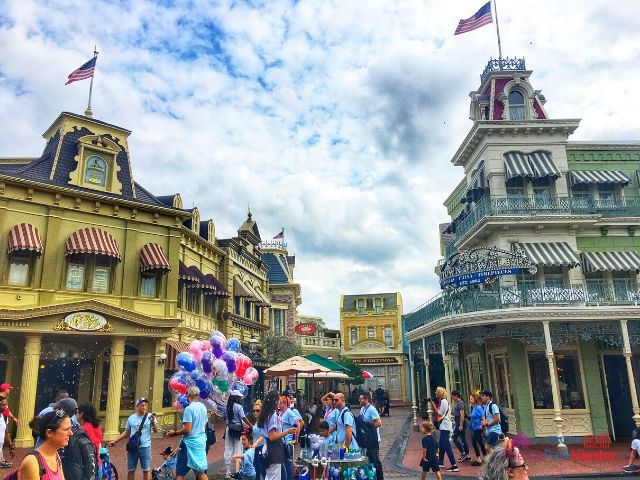 Best Lunch at Magic Kingdom
Magic Kingdom's lunch options are vast and plentiful, no matter if you want a highly themed dining or just something to grab and eat at a table outside to enjoy the park's atmosphere.
Table Service: Skipper Canteen
Skipper Canteen is located in the Adventureland section of the park and is themed after The Jungle Cruise attraction. The menu has some unique offerings like a whole fish and Asian-style dumplings.
If you're into the jokes and antics from The Jungle Cruise this is the spot to be.
Quick Service: Casey's Corner
There's honestly nothing better for lunch at Magic Kingdom than corn dog nuggets from Casey's Corner on Main Street U.S.A. These little golden nuggets are fried to perfection and served with fries.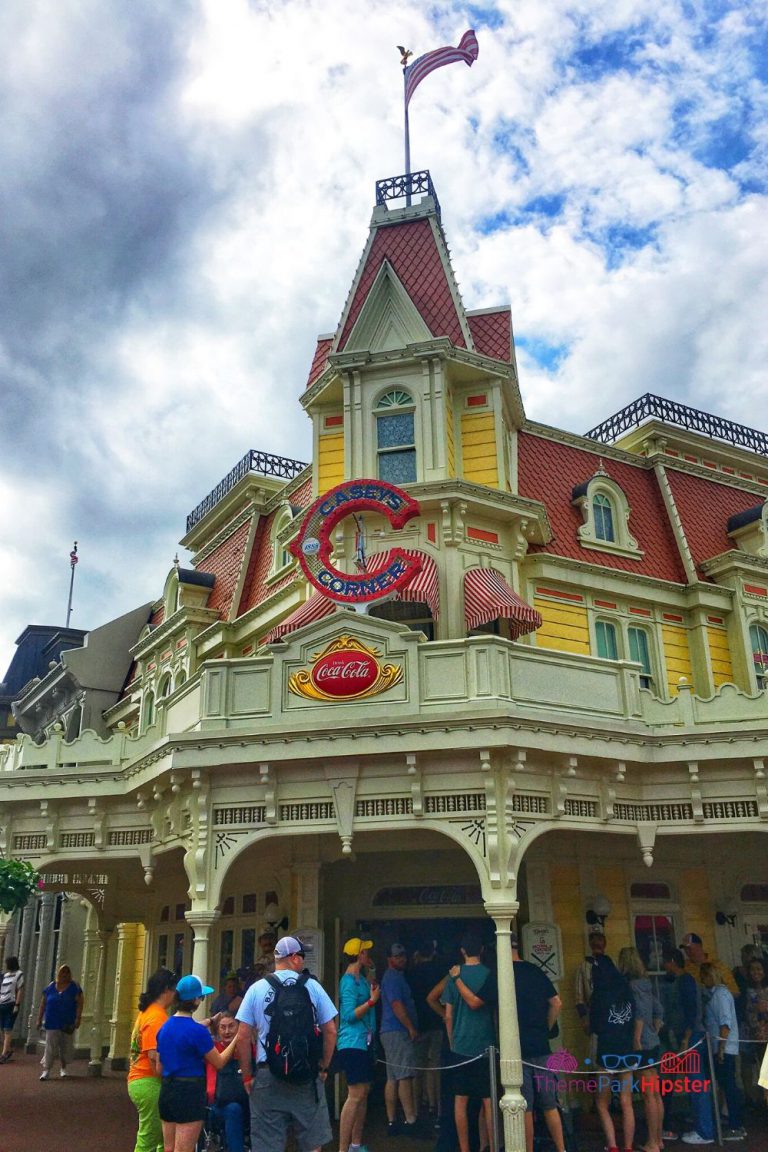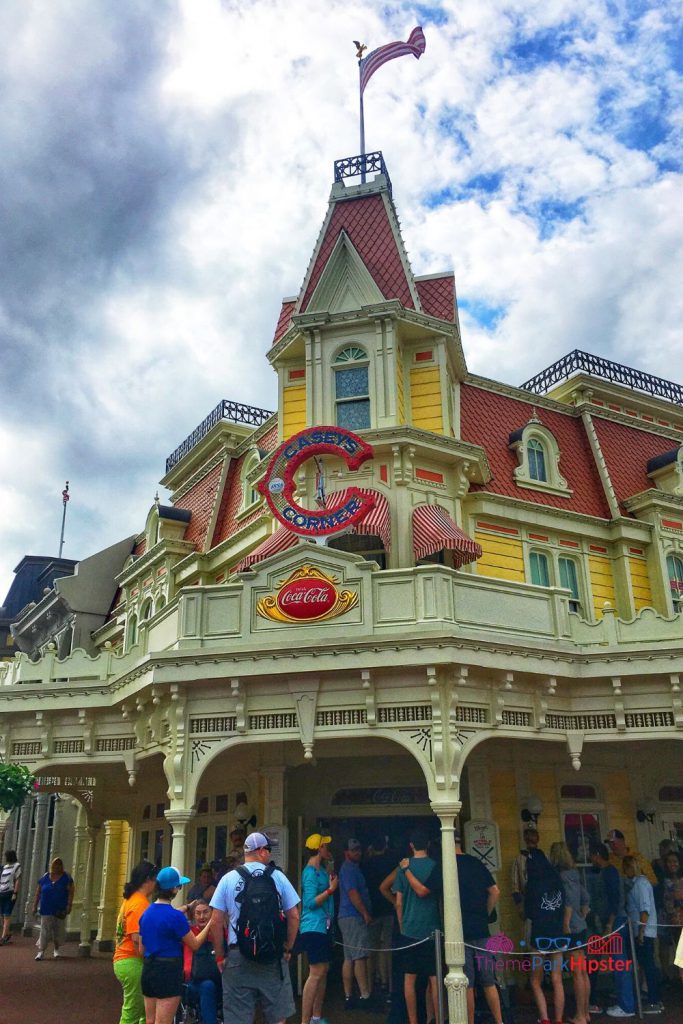 Be sure to mobile order these since the line for Casey's Corner can get very long around lunch time!
Best Lunch at Epcot
Epcot might be our favorite park for lunch. There are a ton of options and everyone traveling with you can go their separate ways to get what they want without feeling bad, especially for quick service meals!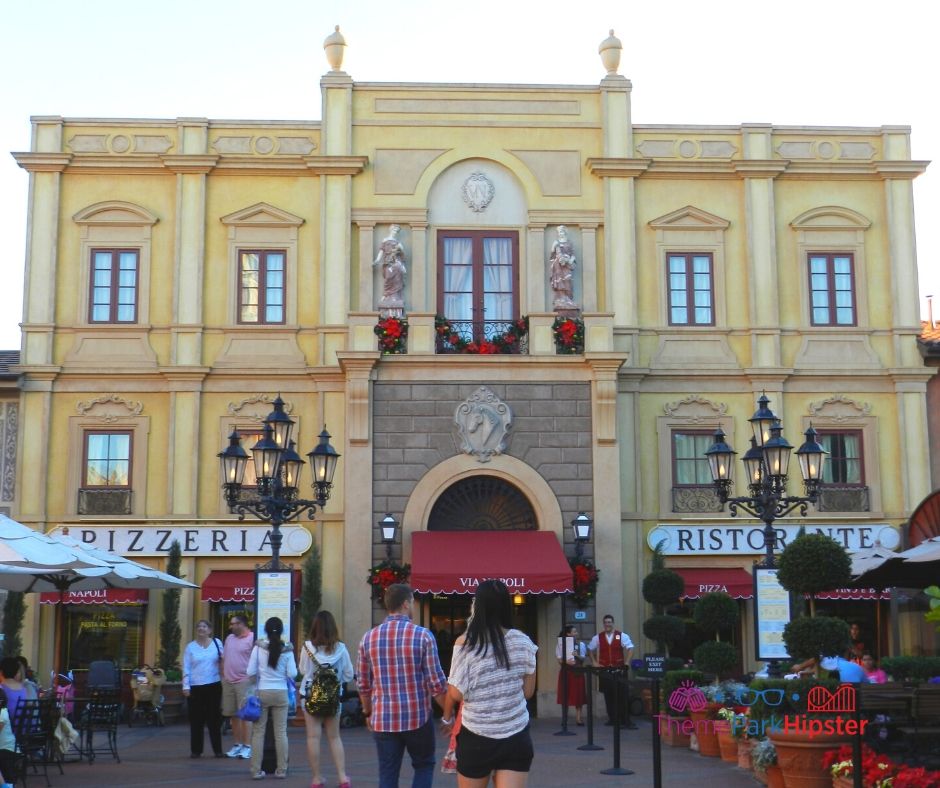 Table Service: Via Napoli
Pizza always seems to hit the spot, but the pizza from Via Napoli inside Epcot's Italy pavilion just seems to up the ante on what pizza can be.
All of the ingredients for Via Napoli's pizza are flown in from Italy, and the ovens used to bake the pizza were also flown in from Italy, making everything super authentic.
Quick Service: Yorkshire County Fish Shop
Located in the United Kingdom Pavilion, the Yorkshire County Fish Shop is an easy lunch spot that always serves up consistent food.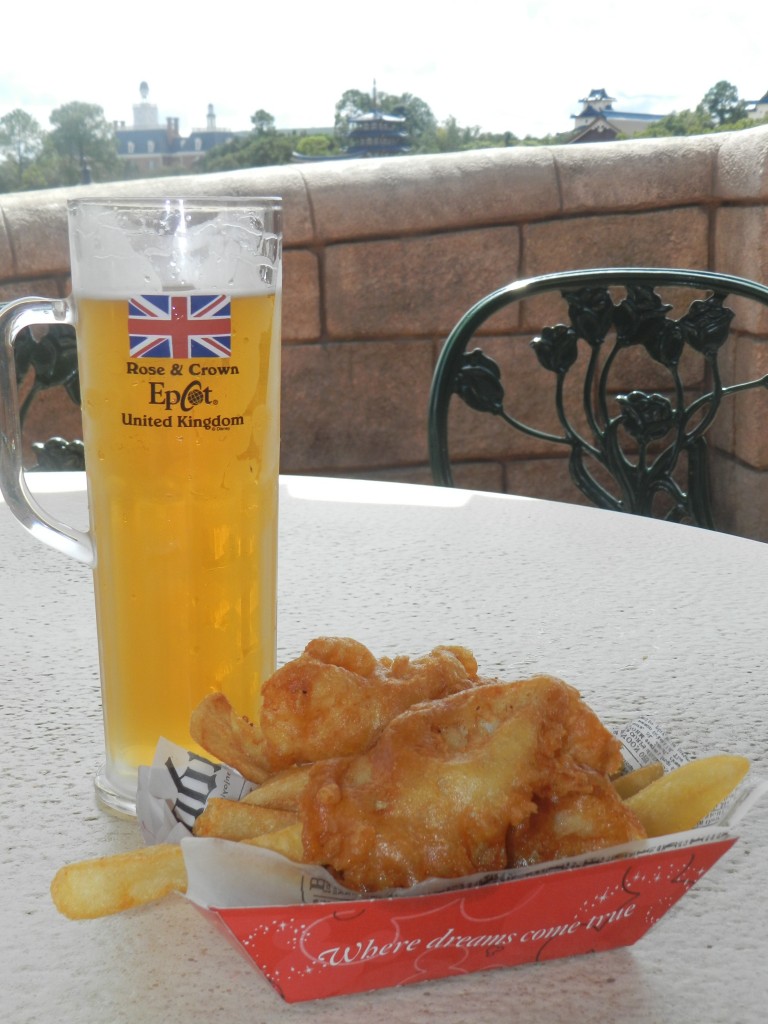 The only thing you need to know about ordering here are the fish and chips, which comes with two large pieces of fish and steak fries!
Best Lunch at Disney's Hollywood Studios
Lunch at Hollywood Studios is full of options to please any palate. We love spots where we can dine outside and people watch.
Table Service: The Lounge at The Hollywood Brown Derby
Outside at The Hollywood Brown Derby is a small patio that is first come, first served, and has a special menu of small plates and larger appetizers.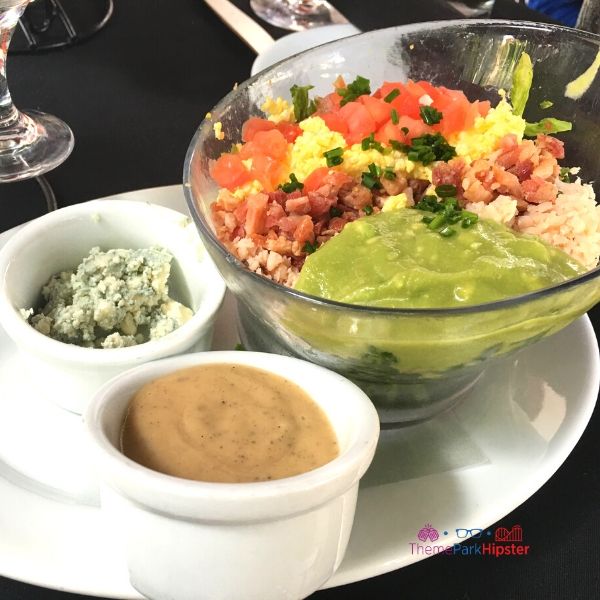 We love the Brown Derby Cobb salad, and the shrimp and grits. Enjoy these while people watching and drinking from the martini flight!
Quick Service: Docking Bay 7 Food and Cargo
Docking Bay 7 Food and Cargo is located inside Star Wars: Galaxy's Edge with galactic themed eats and treats.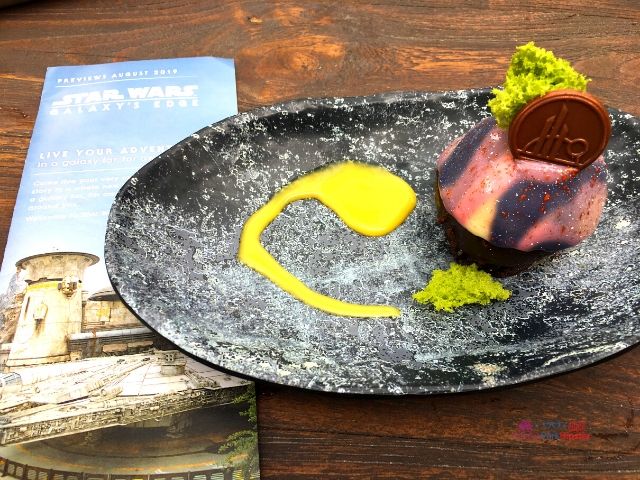 Once you order head out to the patio adjacent to the restaurant to spot your favorite Star Wars characters like Chewbacca or Rey recruiting new Resistance fighters. We love the shrimp and noodle bowl, and the vegan meatballs from this location.
Best Lunch at Disney's Animal Kingdom Theme Park
Lunch at Disney's Animal Kingdom Theme Park is sure to be a wild time at these locations.
Table Service: Yak and Yeti
Yak and Yeti is located in the Asia section of the park and features two stories of dining space with dishes inspired by Indian and Asian cuisine.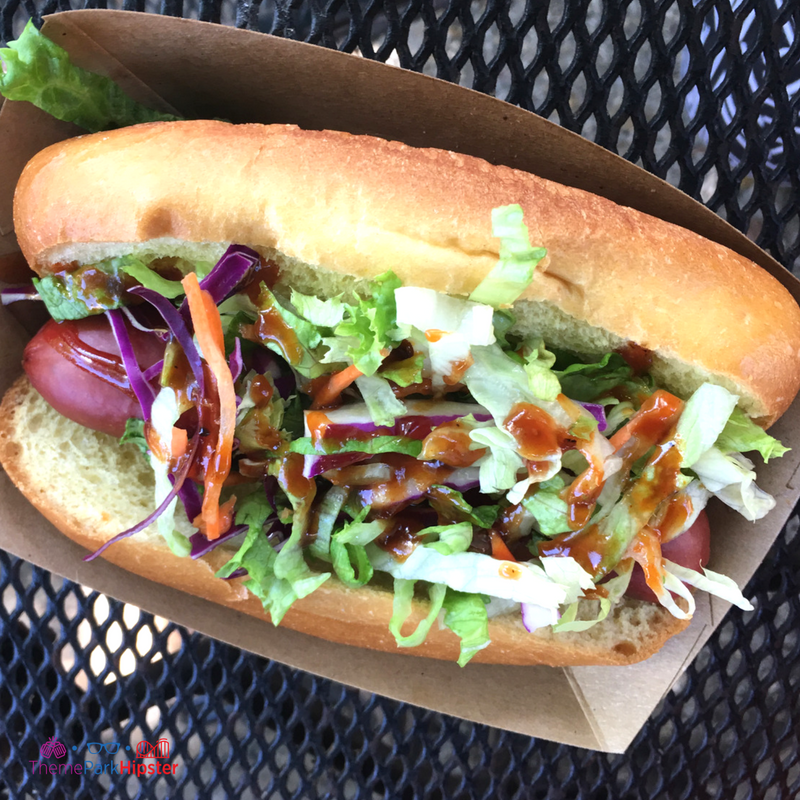 For a meal with a view ask to be seated upstairs next to the windows. We love the ahi tuna nachos for a scrumptious lunch that keeps us full for a long time. Making it one of the best restaurants at Disney World.
Quick Service: Harambe Village Market
Near the entrance to the train to Rafiki's Planet Watch is Harambe Village Market. This quick service location has several stations where you can order lunch based on what you want from chicken, to sausage, to ribs.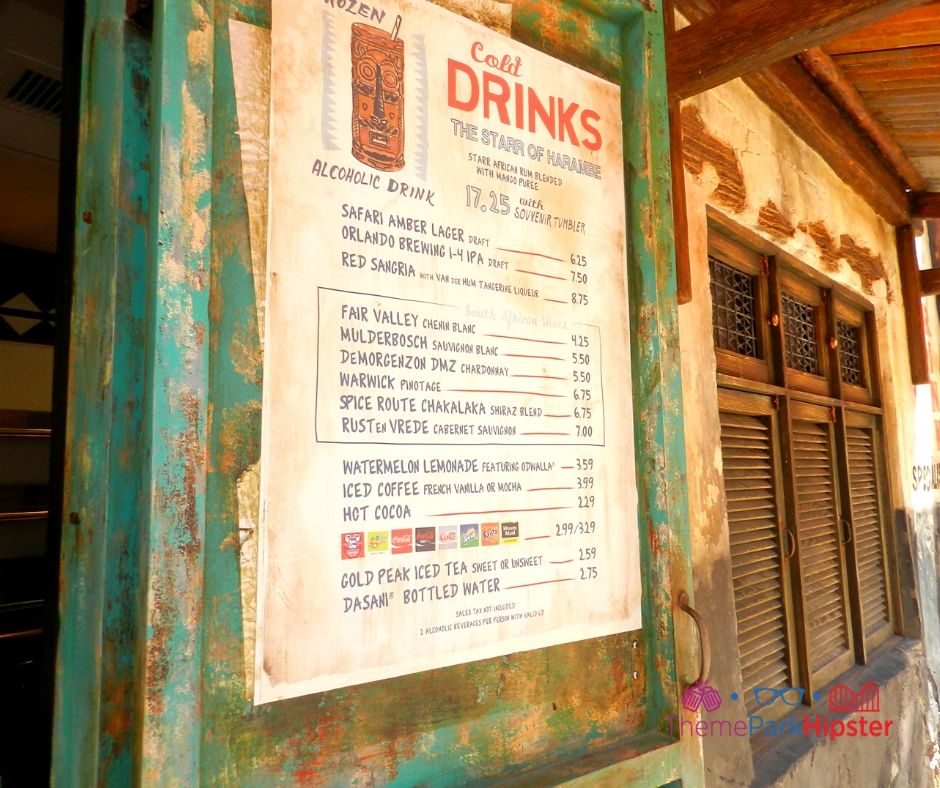 We love sitting out here because of the attention to detail and watching the train pass by as we munch on sweet and savory ribs.
Best Lunch at the Deluxe Resorts
Taking a break from the parks to go to a resort for lunch is always a good idea. That break might just be the thing you need to get through the rest of the day in the parks, especially if it's hot or crowded.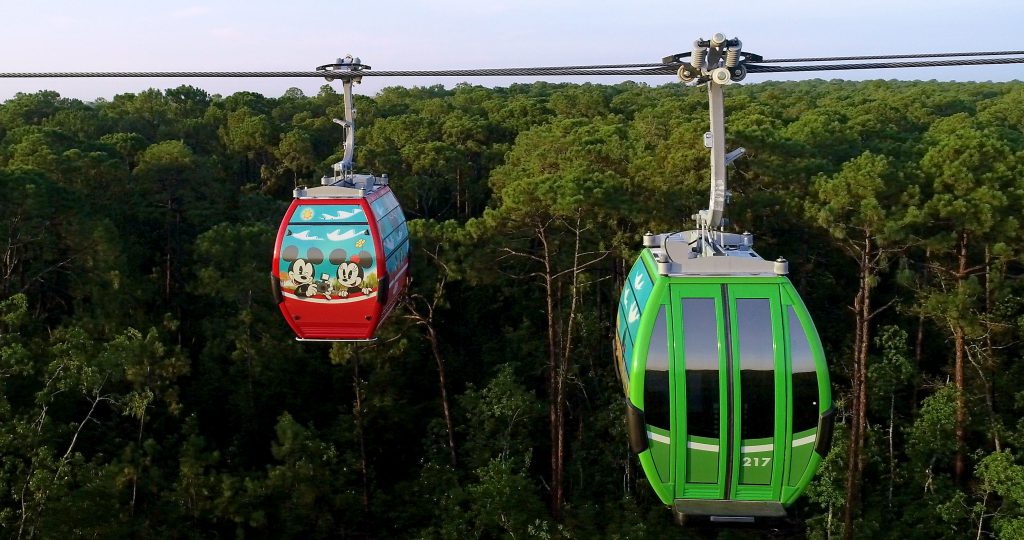 Table Service: Bar Riva
Bar Riva is located at Disney's Riviera Resort, and just a quick Skyliner trip away from Epcot or Disney's Hollywood Studios. While the location is technically a bar, servers do wait on you so we think it fits the table service category.
At Bar Riva we love the tomato soup and Monte Cristo sandwich for a lunch that's definitely big enough to share.
Quick Service: Captain Cooks
Over at Disney's Polynesian Village you'll find Captain Cooks, where a taste of the islands is all over the menu. Skip dining inside in favor of a picnic on the lawn or at one of the patio tables.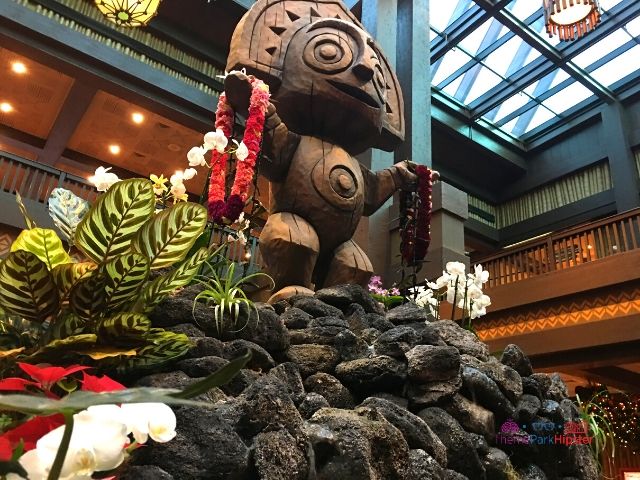 We always get the pulled pork nachos, which is covered in BBQ pork, and a variety of toppings.
Best Lunch at Disney Springs
Lunch at Disney Springs is well worth the ride to the shopping, dining, and entertainment complex. Get here early if you don't want to deal with heavy crowds or wait around to a table to open up.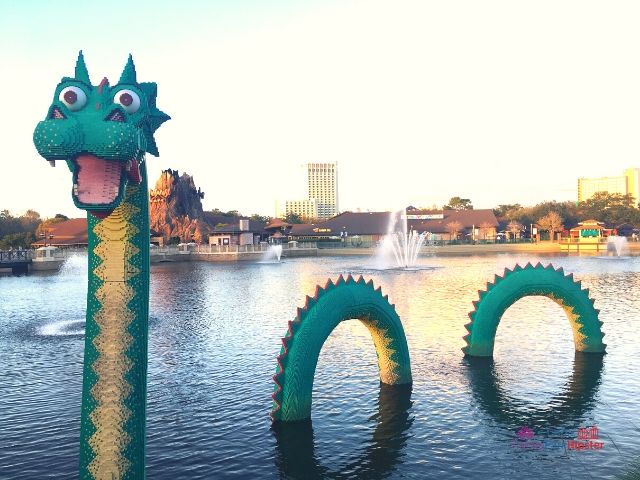 Table Service: Wolfgang Puck Bar and Grill
Celebrity chef driven restaurants can be found all over Disney Springs, but one we cannot get enough of is Wolfgang Puck Bar and Grill.
The inviting restaurant has a wide variety of menu items to choose from including pizza, grilled meats, and tasty pastas. We love getting a pizza from the wood fired oven and a glass of beer to enjoy while here.
Quick Service: Earl of Sandwich
There's a reason Earl of Sandwich has an avid following, simply stated the food is good and relatively inexpensive. For a real treat order the Thanksgiving sandwich, which is piled high with carved turkey and a sweet and tangy cranberry sauce.
Dinner at Disney World
Dinner at Walt Disney World can mean a lot of things, from table service meals, character meals, chef's table options, and quick casual dinners. We've picked out our favorite dinner spots and hope you love them just as much as us!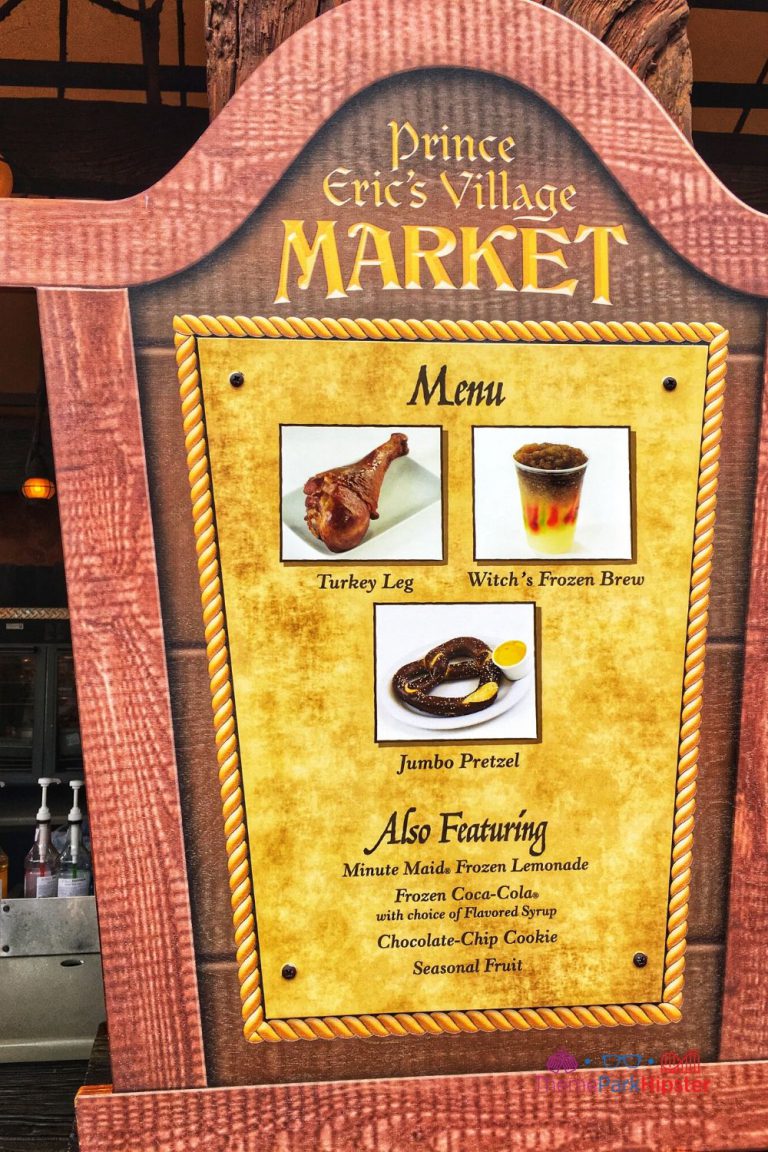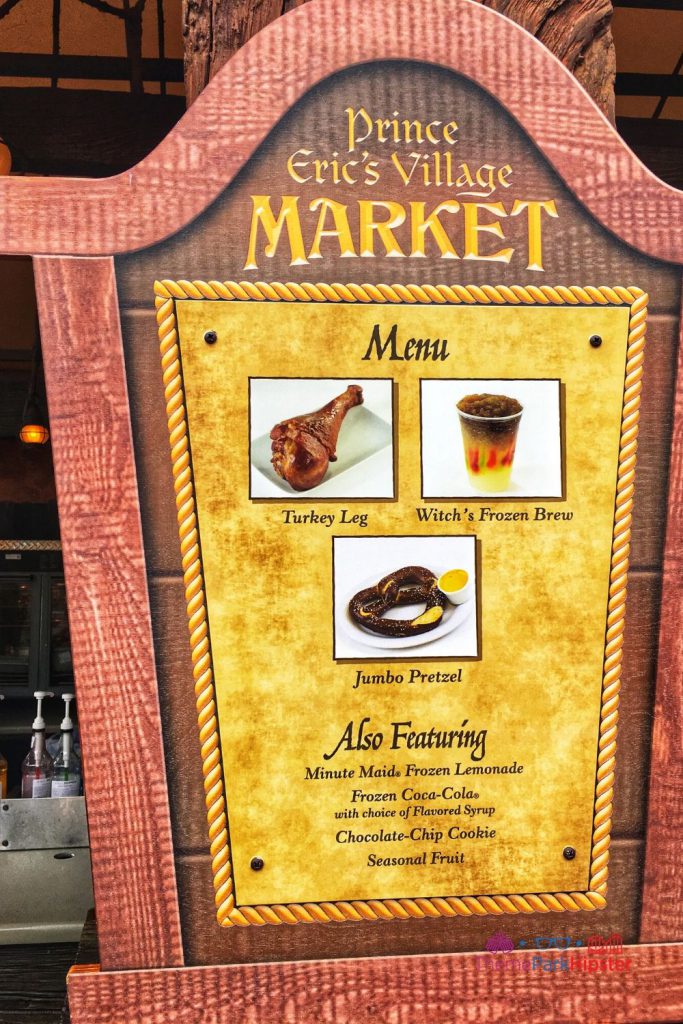 Best Dinner at Magic Kingdom
Dinner is probably the best meal to eat at Magic Kingdom. Not only are the options plentiful, but the food is pretty good for our least favorite park to eat at.
Table Service: Be Our Guest
During the evening Be Our Guest located in Fantasyland is table service only. Depending on where you sit the meal will be different since there are three distinct rooms with different themes.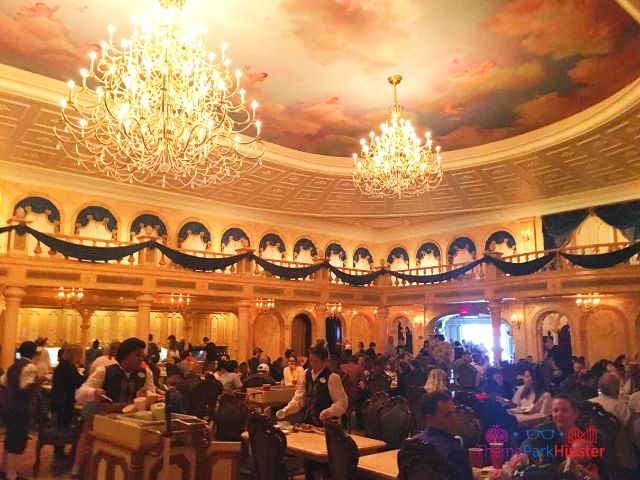 If you leave here without trying the grey stuff you've really missed out on living out a Disney childhood fantasy.
Quick Service: Cosmic Ray's Starlight Cafe
Sometimes you really just want an easy dinner, and that's where Cosmic Ray's Starlight Cafe jumps in. The quick service location offers simple meals like chicken nuggets or chicken sandwiches, burgers, and a fully loaded toppings bar.
We love grabbing chicken nuggets and fries, then heading outside to eat on the patio that faces Cinderella Castle.
Best Dinner at Epcot
Dinner at Epcot can be as extravagant or as simple as you want. Our favorite options include an exclusive meal and one with a view of the lagoon.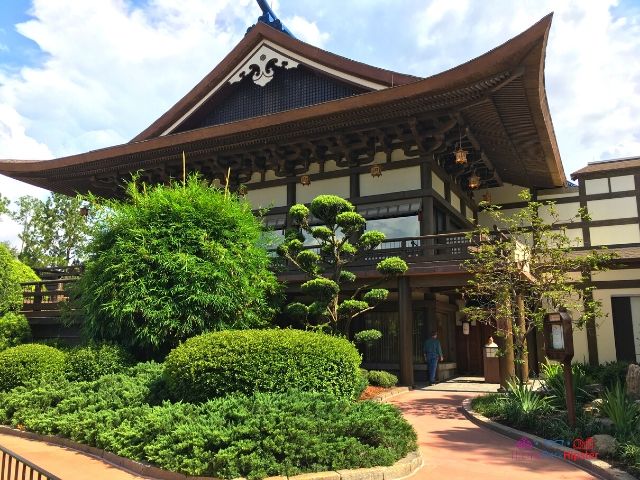 Table Service: Takumi-Tei Chef's Table
There's really nothing like a chef's table dining experience and the one at Takumi-Tei is not one to be missed.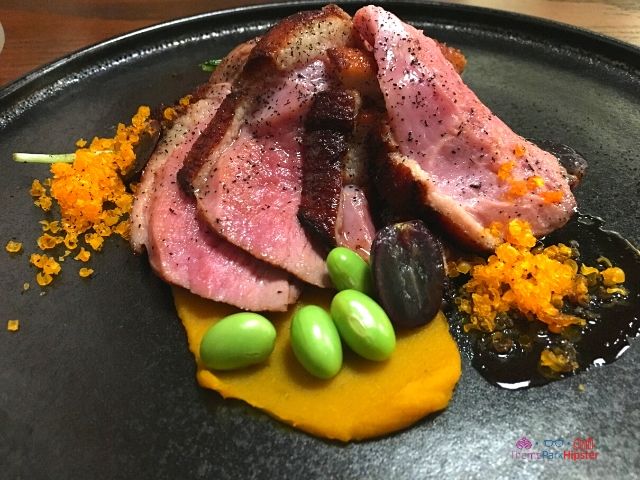 The meal is only served one time during the entire day and offers a private dining room for up to eight guests and a personalized menu tailored to your taste.
Quick Service: La Cantina de San Angel
What's better than tacos near the lagoon at Epcot? We don't think much tops that for a quick service meal.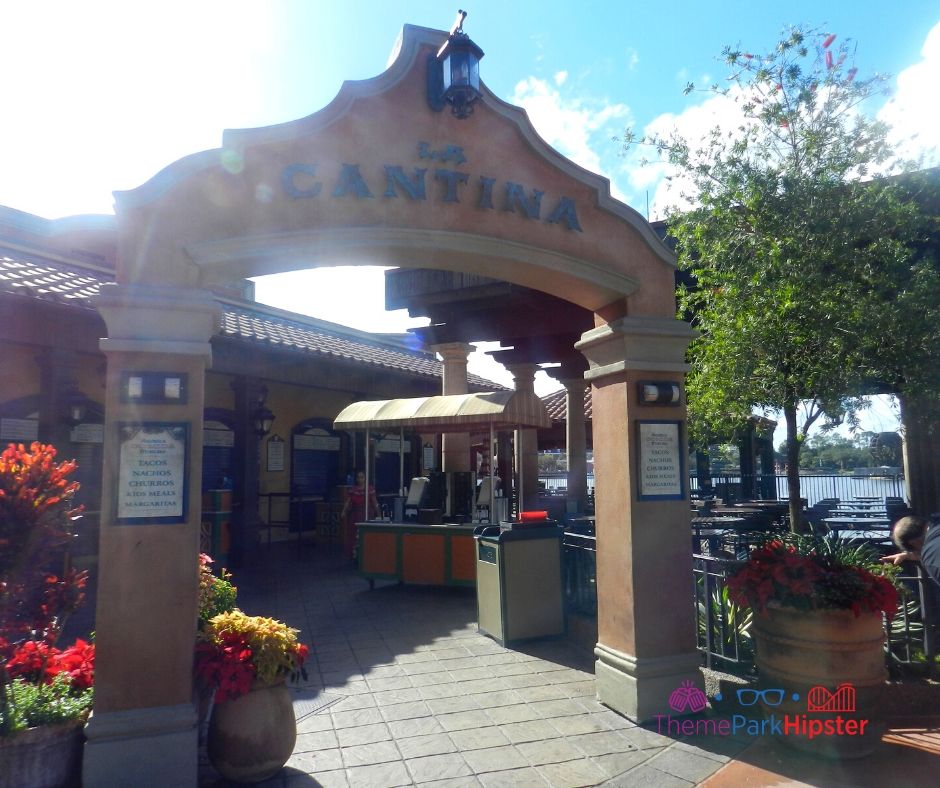 At La Cantina de San Angel we love getting tacos or cheese empanadas and trying to find a table by the lagoon for a relaxing dinner.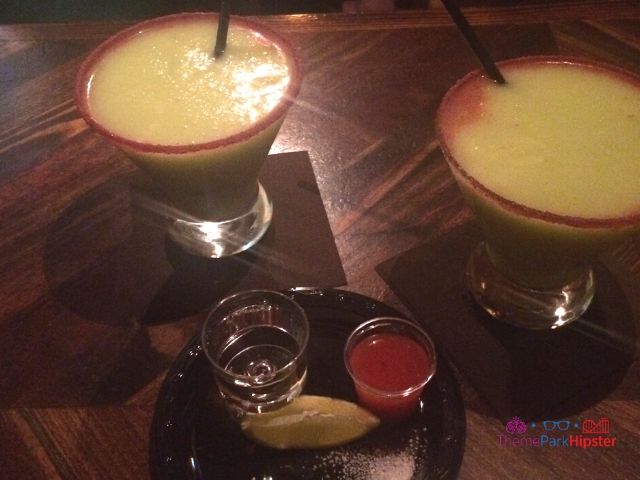 We skip the margaritas here though and head inside to La Cava del Tequila to get better drinks there.
Best Dinner at Disney's Hollywood Studios
Hollywood Studios dinner locations are full of zany antics and sweet surprises that are worth staying in the park late for.
Table Service: 50s Prime Time Cafe
Food just like mom used to make it is what you'll find at 50s Prime Time Cafe. The restaurant is filled with Cast Members who play as one big family, yell across the restaurant at each other, and make sure you have a clean plate before ordering dessert.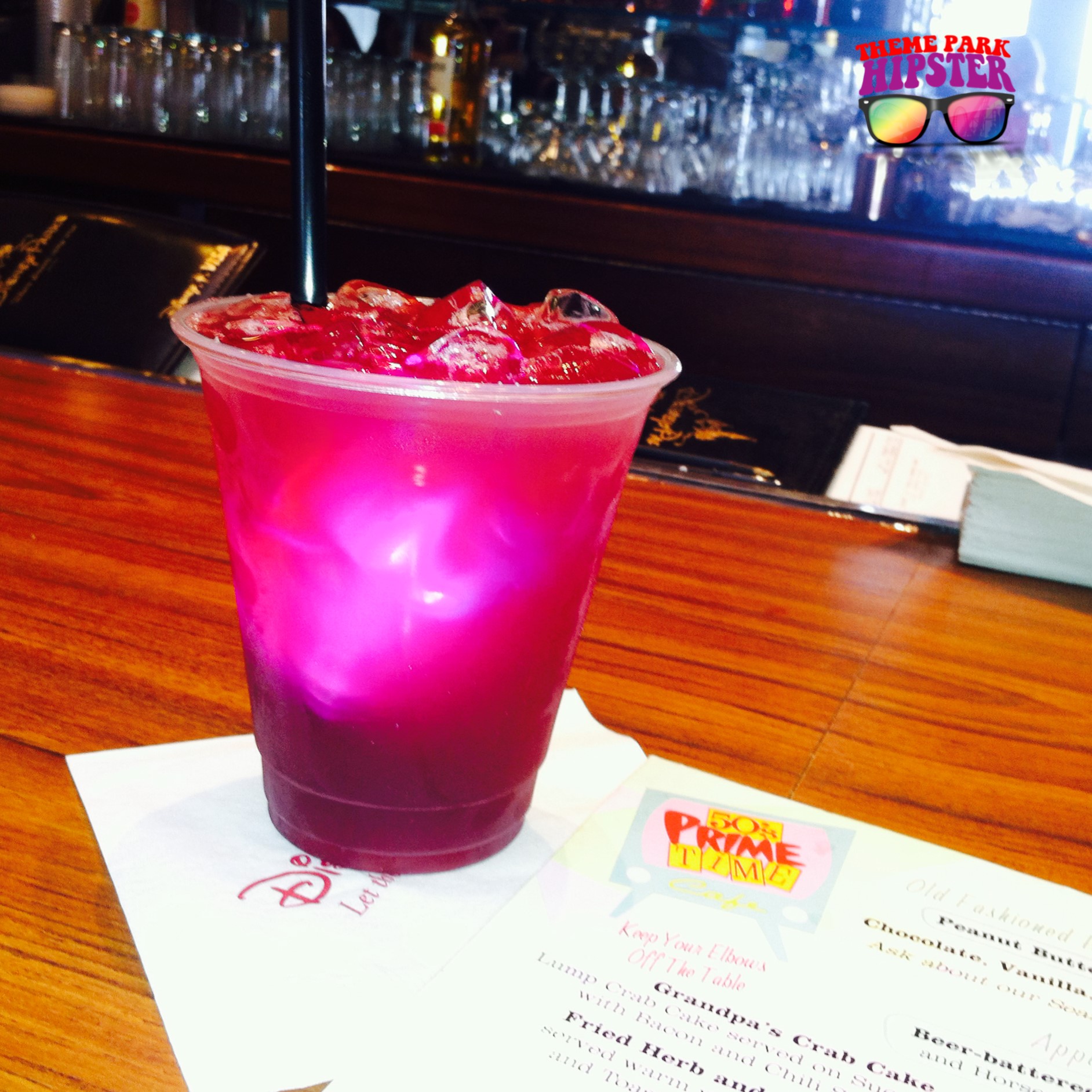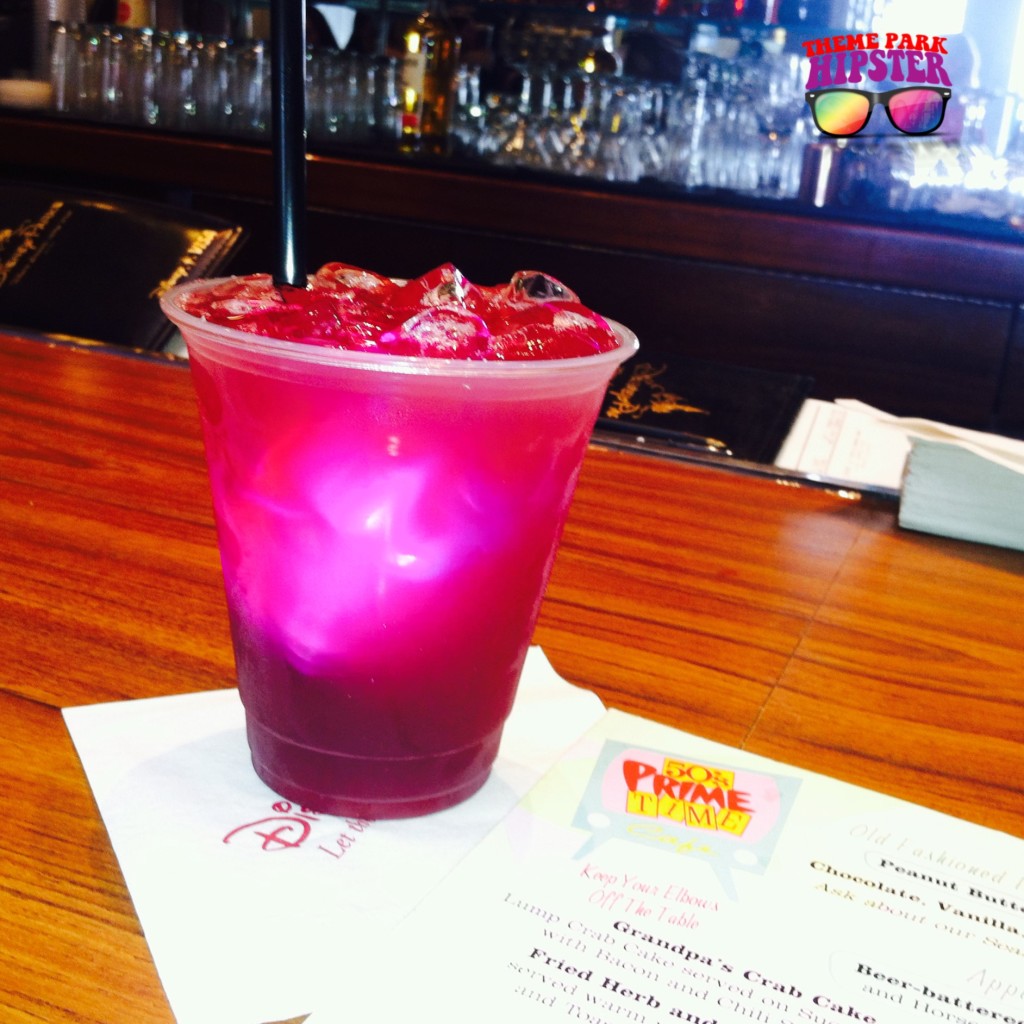 We love the pot roast or fried chicken for a filling dinner.
Quick Service: ABC Commissary
For another quick dinner option ABC Commissary is the spot to be. For something unique try the shrimp teriyaki bowl, which comes filled with shrimp and various toppings.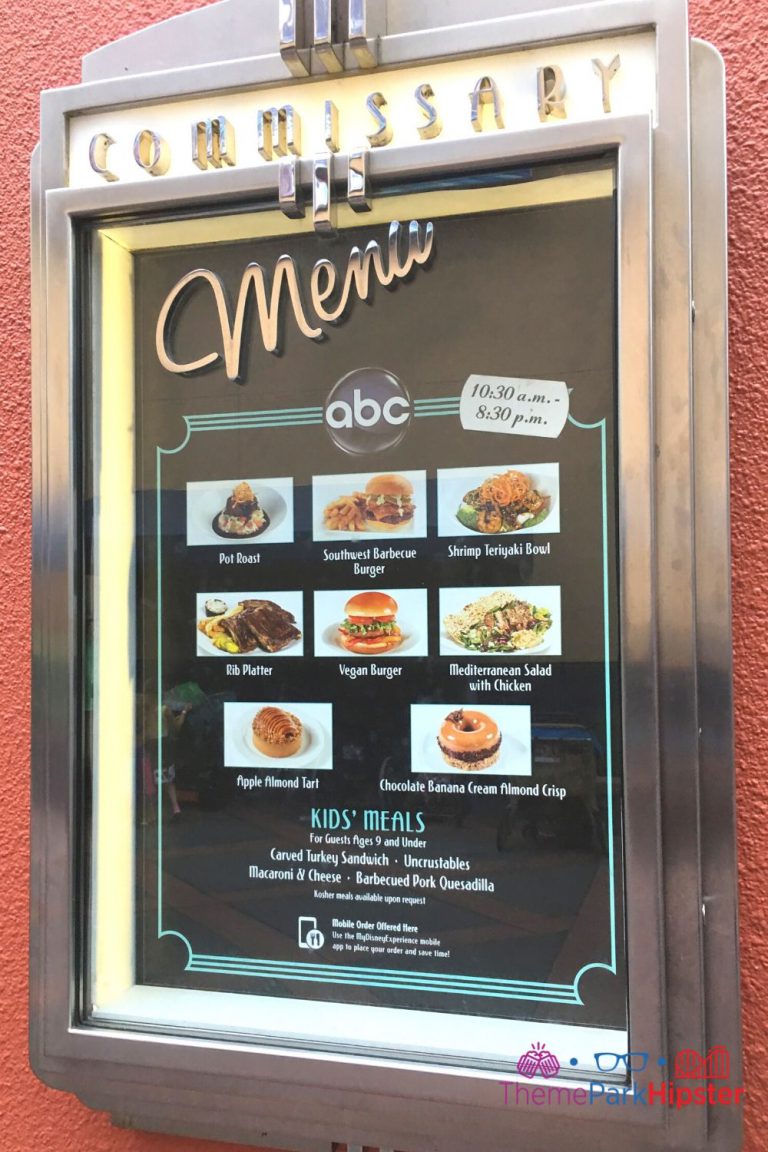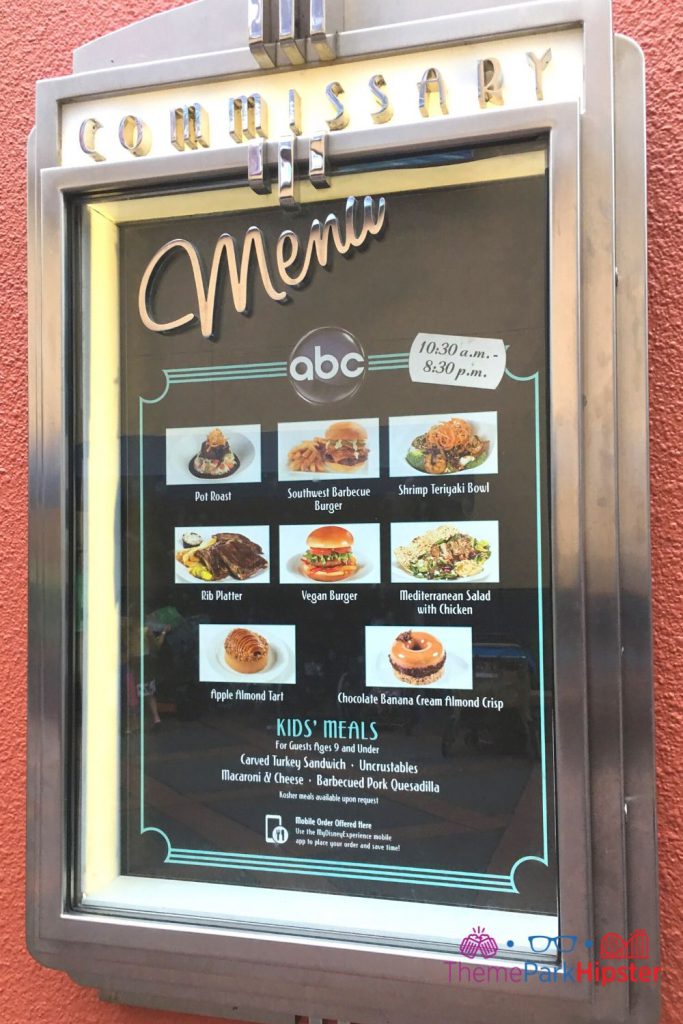 Be sure to mobile order so you don't have to wait in line for a while before being able to order and take a seat.
Best Dinner at Disney's Animal Kingdom Theme Park
Dinner at Disney's Animal Kingdom Theme Park is our favorite, especially with the amount of options and cultural influence.
Table Service: Tiffins
Tiffins is a signature restaurant at Disney's Animal Kingdom Theme Park, but the experience is well worth the cost!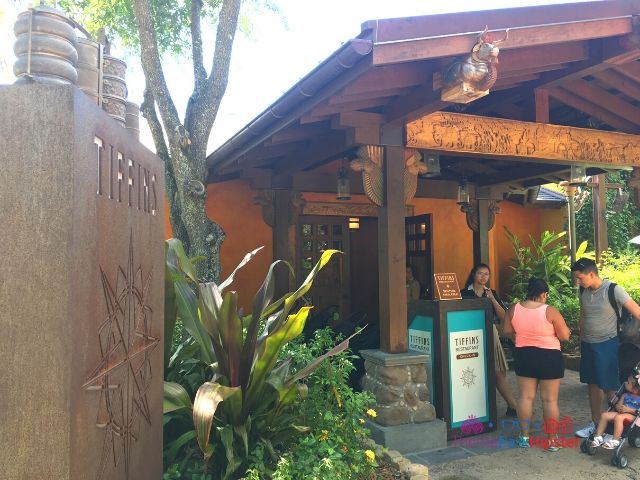 Each room at Tiffins is beautifully themed to reflect one section of the park. The menu is inspired by Walt Disney Imagineering's tours of Africa and Asia as they researched to build Disney's Animal Kingdom.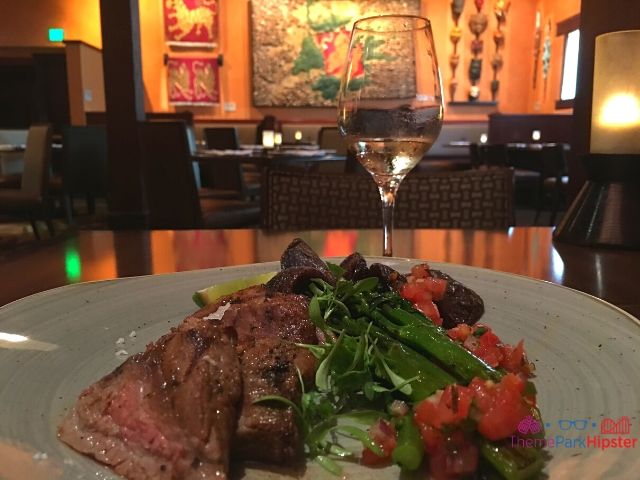 Go here hungry and order whatever the chef recommends, because it's always good! This is definitely one of the BEST restaurants at Disney World.
Quick Service: Satu'li Canteen
Satu'li Canteen is one place at Walt Disney World where you can truly make your meal custom to what you want.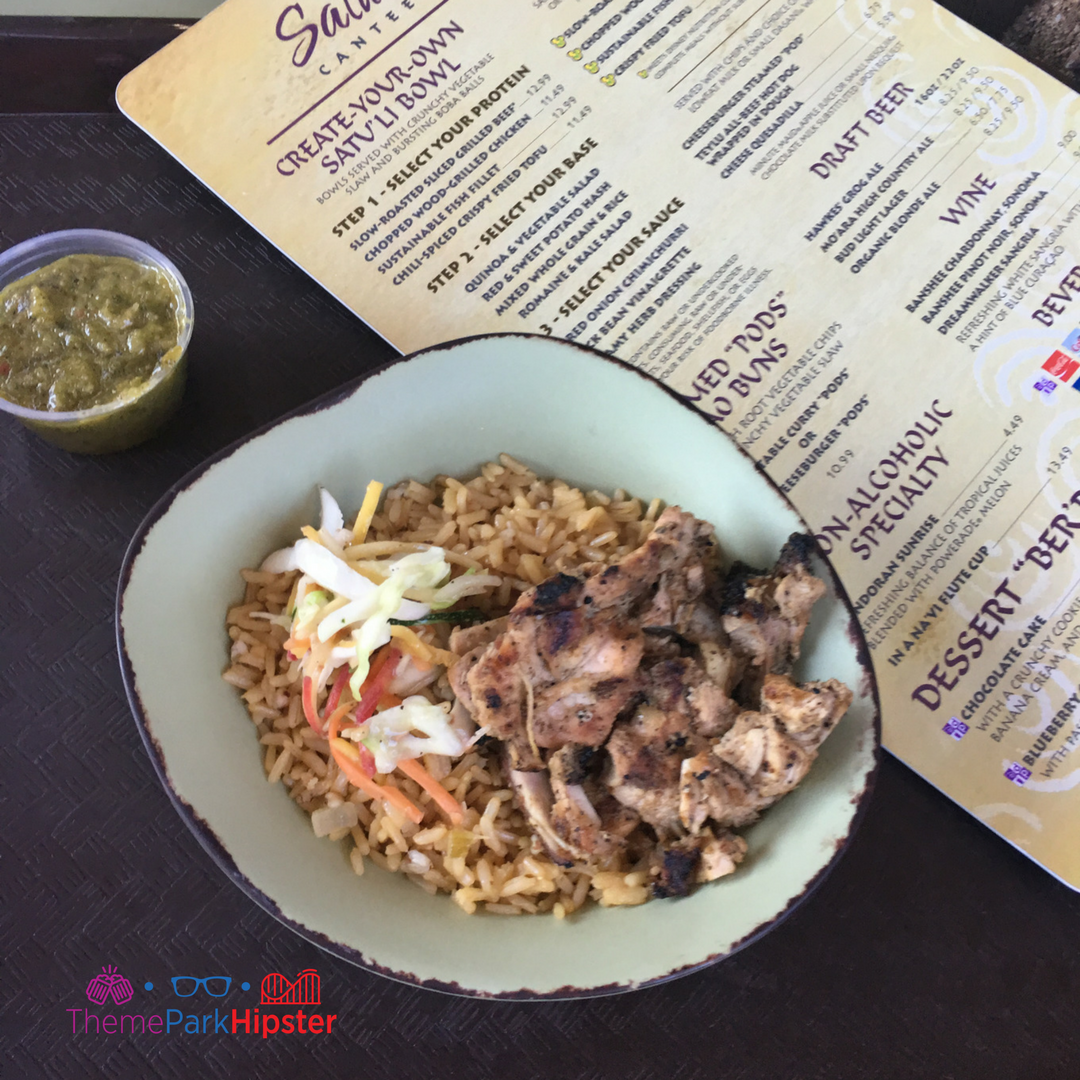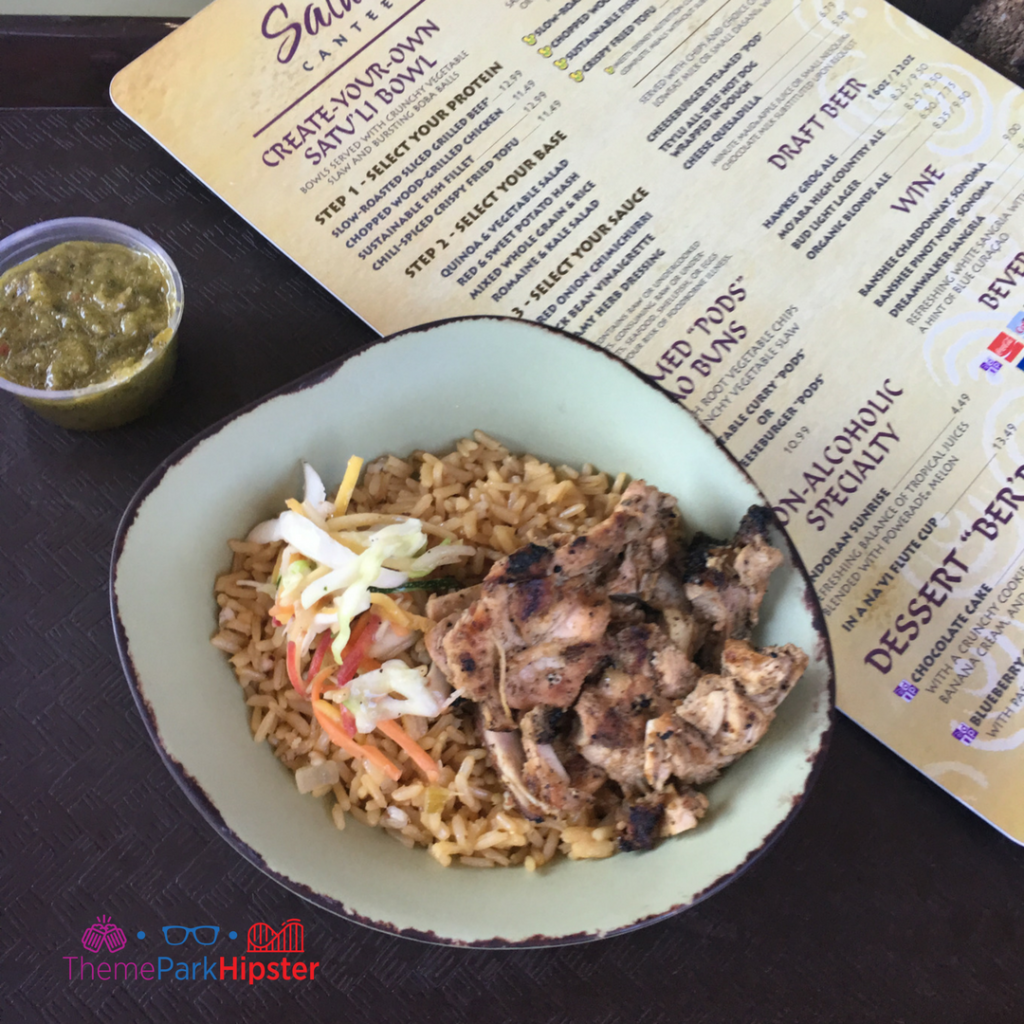 Each entree bowl starts with your choice of base, meat, and sauce, then it's all layered together for a yummy meal. We love the beef with the creamy garlic dressing and hearty salad for a light but filling dinner.
Best Dinner at the Deluxe Resorts
Leaving the parks for dinner might seem like a bad idea especially if you're planning on seeing the nightly fireworks from a good spot.
But if that doesn't matter to you, the resorts are a fantastic spot to snag a dining reservation and enjoy a peaceful dinner away from the hustle and bustle of the parks.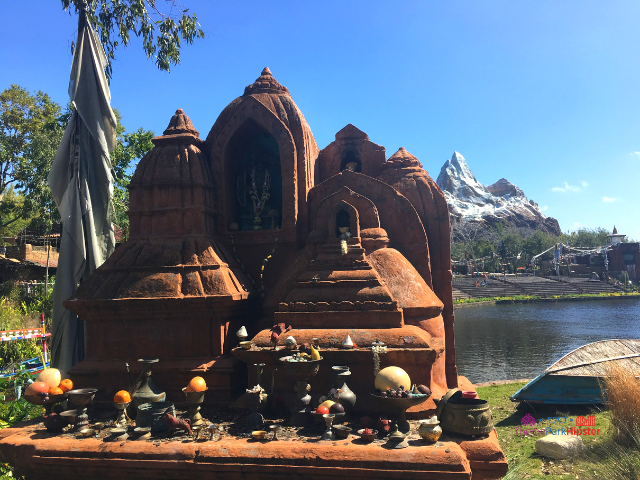 Table Service: Jiko
Over at Disney's Animal Kingdom Lodge- Jambo House you'll find Jiko. This restaurant serves up elegant meals with a distinct African twist.
We love the charcuterie board to start, and fish of the day with their four cheese macaroni and cheese as an entree. Don't forget to order a glass of wine because Jiko has the largest selection of wine from South Africa outside of South Africa.
Quick Service: Just Don't
If you must have a quick service dinner don't do it at a resort. While they are still good, wasting park time to do a quick service meal doesn't seem like a good use of time.
The only reason we would leave the parks for dinner is if we were doing a table service meal.
Best Dinner at Disney Springs
We really love Disney Springs for dining options, and dinner is a great time to head over to see what your options are.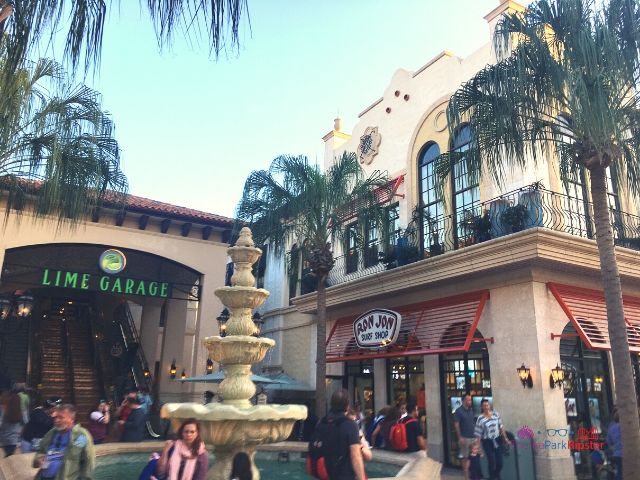 Table Service: City Works Eatery and Pour House
The newest dining location to open at Disney Springs is City Works Eater and Pour House. This spot is best known for their huge selection of beers on tap and tasty pub-style food. We love the fish tacos and short ribs with a flight of beer for a nice dinner.
Quick Service: Polite Pig
Even though Orlando might not be known for their BBQ scene, Polite Pig is making a name for themselves at Disney Springs.
The BBQ spot is located just at the entrance to the Lime Garage making it super convenient to get to without having to navigate all of Disney Springs to find it. We love their brisket and pulled pork, both of which are served with sides. Plus, we can never get enough of their crispy Brussel sprouts.
The ThemeParkHipster Ultimate Dining Day
If you're still overwhelmed by the amount of options, we're going to let you in on what our ultimate dining day would look like.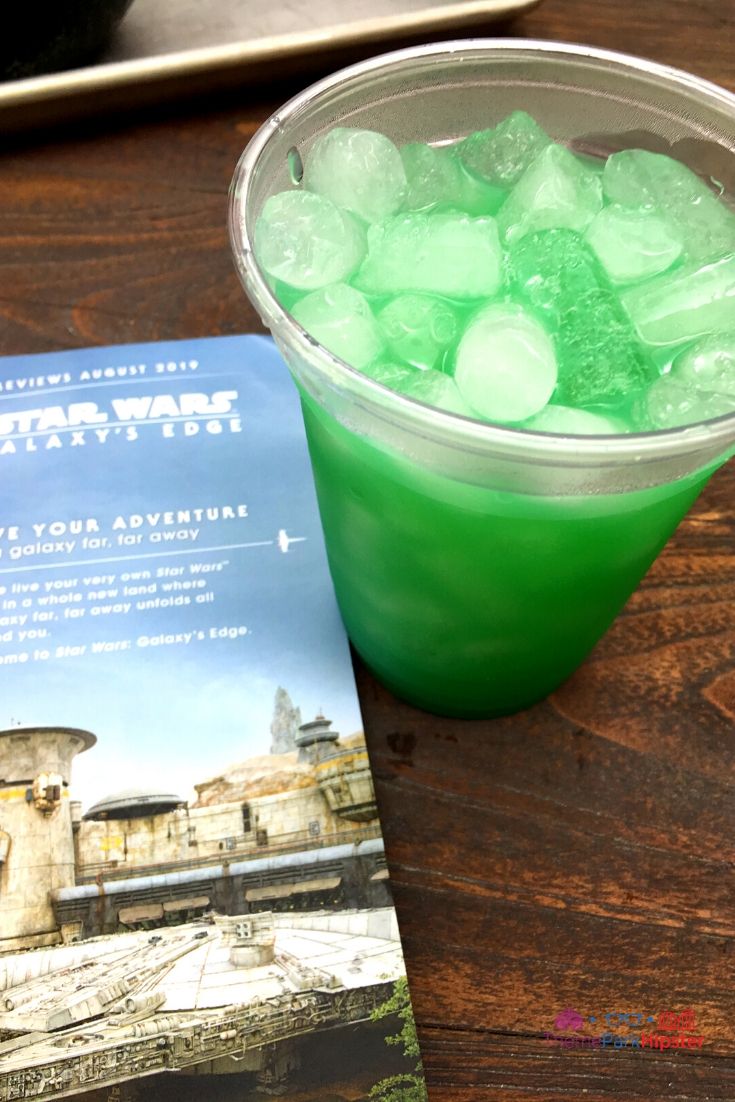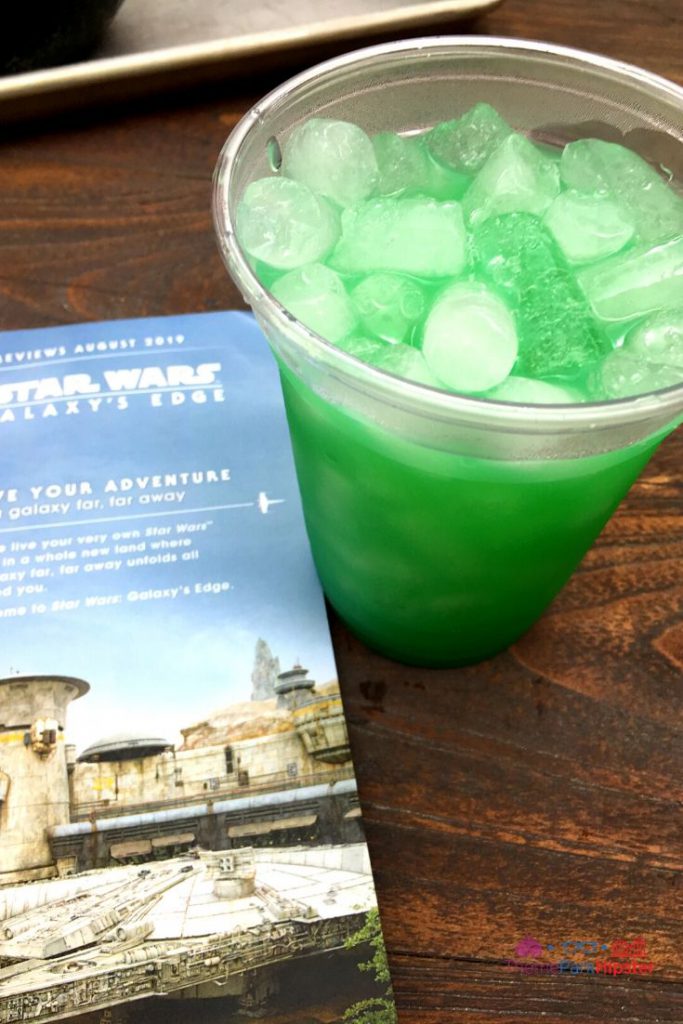 We would start out at Wine Bar George at Disney Springs for brunch and order the avocado toast. Lunch would be served from Docking Bay 7 Food and Cargo. And finally dinner would be Takumi-Tei's chef's table dining experience.
All three of these have some of the best menus at Walt Disney World right now, and offer a unique take on the dining experience that cannot be replicated other places.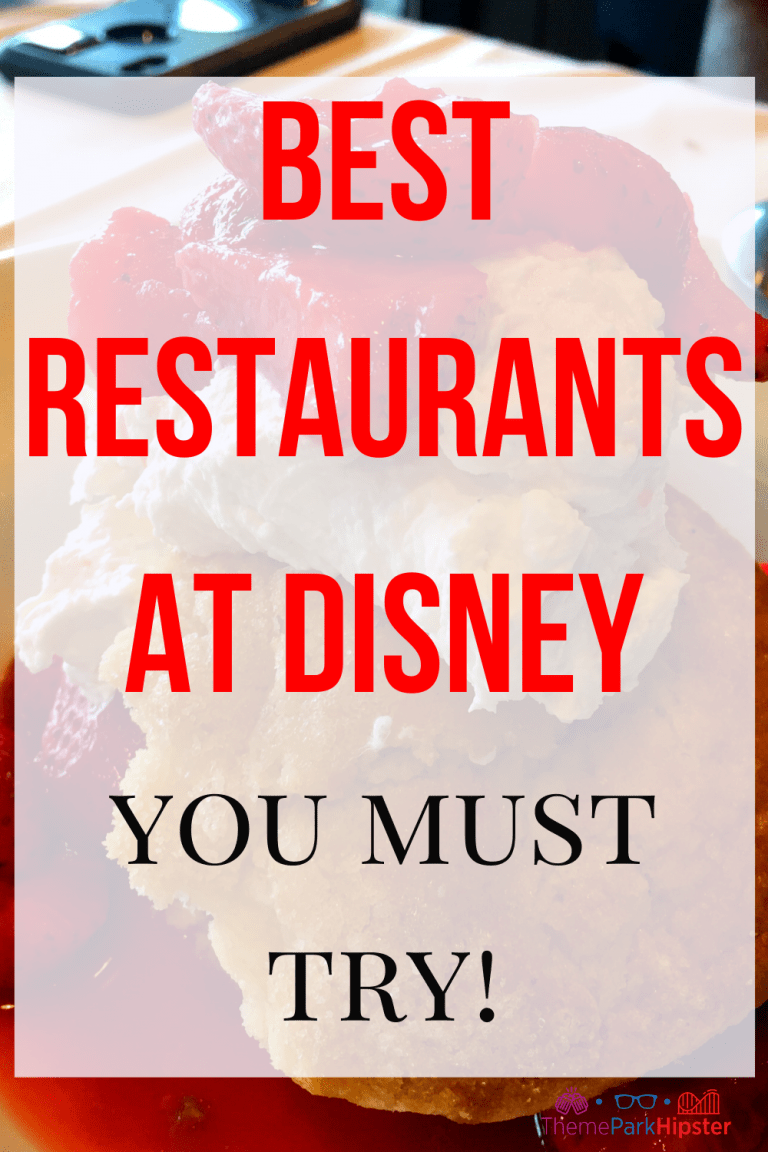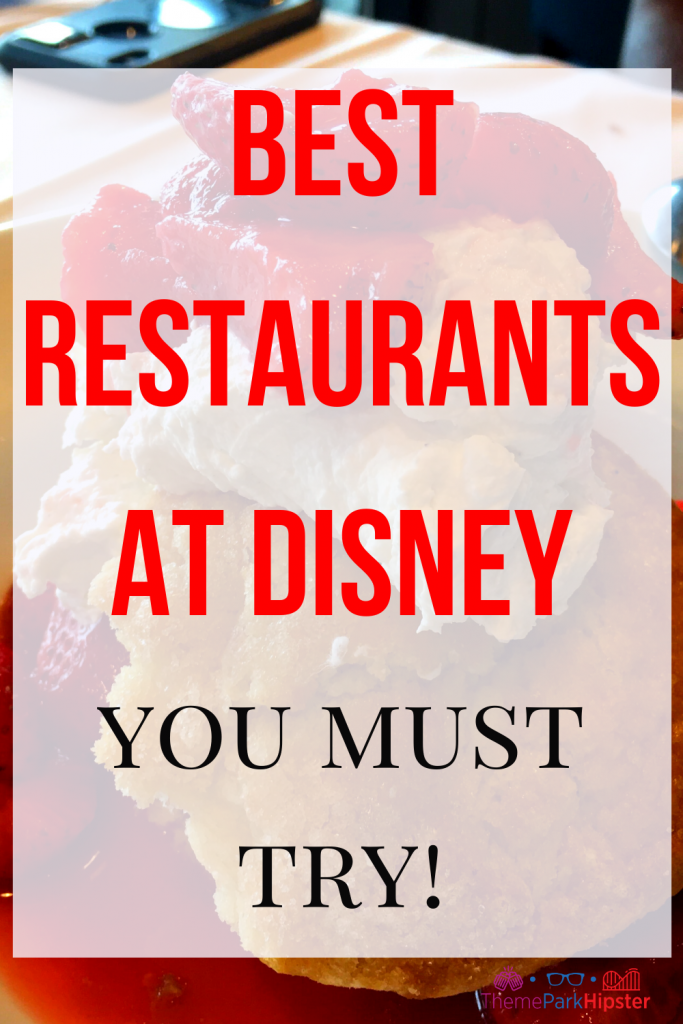 What's your favorite restaurant in Disney World? Let us know in the comments section below.
Until next time, Happy Park Hopping Hipsters!
About the Author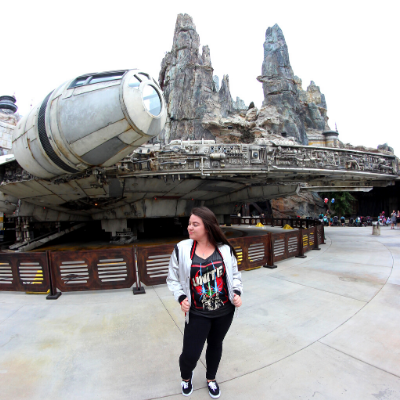 Megan is a theme park expert and frequent traveler to magical places. She covers all things Disney and Universal and runs marathons for fun.
She thinks you can tell a lot about someone by the name of their signature lipstick, and hers is NARS Dragon Girl.