Dapper Day at Disney is just around the corner, are you excited?
If you have never been to any of the Dapper Day events at Disney, then get ready to learn about this super fun event at the parks.
Twice a year, Walt Disney World and Disneyland in California both celebrate Dapper Day. On these days, you are free to live out your life in the "poshest" way imaginable.
You can be all dolled up, looking prim and proper like a Southern Belle. But in an atmosphere filled with colors, laughter, style, and socializing.
Today I'll go through all you need to know about this elegant, mid-20th century inspired event come to life at Walt Disney World.
THIS POST MAY CONTAIN AFFILIATE LINKS. PLEASE READ MY DISCLOSURE FOR MORE INFO.
What is Dapper Day?
Okay, so this guy, Justin Jorgensen, thought of this very dope idea about people coming together to celebrate styles from the past.
Kind of like a fashion show, but with everyone coming in as their own model at the show.
The idea saw the light of day in February of 2011 and has since evolved to one of the most anticipated gatherings where people showcase their inner fun and fashionable side.
The event is hosted at different locations throughout the world from hotels, museums, expo centers, and various Disney parks across the globe.
ORDER NOW to secure your Orlando theme park ticket reservation in the parks! GET MY TICKETS.
What to Expect from Dapper at Walt Disney World
Dapper Day at Disney World invites you to get lost in the most magical way as the colors, vibrancy, and elegance of the atmosphere make everyone, well, Dapper.
The reason for the event is for you to step out into styles that best represents you.
You'll get the opportunity to meet other people, celebrate fun and flirty vintage looks, whether classic chic or contemporary looks that showcases your style.
Where is Dapper Day?
As mentioned earlier, Dapper Day is not only held in the California parks.
If you live near Florida and can't make the trip to the West Coast, you can enjoy this one-of-a-kind event in the Orlando parks in both the fall and spring.
Dapper Day Locations
Disneyland Resort in California
Walt Disney World in Florida
Disneyland Paris in France
So, get ready to dress in your best retro outfit when attending the event.
You don't have to come looking like you are a guest speaker at a church event, but you can infuse some classic looks from celebrities such as Billie Holiday, Marilyn Monroe or Frank Sinatra.
Ready to plan your theme park trip? Watch the best vacation planning tips on YouTube. Get started here!
When is Dapper Day at the Disney Parks?
Although the Walt Disney World Resort is the place that we're going to focus on for today, the dates listed below are for all the events and expos taking place around the world.
Dapper Day 2022 and 2023 Dates at Participating Disney Parks
Disneyland Paris Resort: Spring Outing on Saturday, May 13, 2023
Walt Disney World Resort: Saturday and Sunday Holiday Outings on December 10th and 11th of 2022; Spring Outings on April 29th and April 30th of 2023; Fall Outings dates pending
Disneyland Resort: Dapper Day Expo at Disneyland Hotel on April 15th and 16th and November 11th and 12th of 2023; Spring Outing on April 16, 2022; Fall Outing on November 12th of 2023
Ready to make your trip out to Walt Disney World Resort, then get your no obligation, FREE Quote by filling out the form with The Park Prodigy by Clicking HERE!
11 Easy Dapper Day Tips for Beginners
Now that we've gone through the basic information for you to know about this event, let's go through the best tips to help you a great day while creating incredible memories with friends or on your solo trip.
1. Have a Few Dapper Day Ideas for Your Outfit
Dapper Day is all about having fun with a classy twist.
Whatever you choose to wear to Dapper Day at Disney is totally up to you, but I recommend putting an extra little touch to your theme park outfit for this special occasion.
When choosing your ensemble, you should have a few options and ideas in mind.
Outfits of choice can come from any era, whether it is from the 1940s, 1950s, 1960s, or even an outfit from a classic Milan fashion show. The criterion is that it has to be very dapper.
For most people, Dapper Day evokes old styles or vintage charm. Whatever direction you take, you can use a few tips and ideas for your outfit.
Ready to start planning your next Disney World vacation? Listen to the latest podcast episode on Apple or on your non-Apple device now!
Dapper Day Outfit Ideas and Tips
Three-piece suit for the men with dark classic shape sunglasses and females with turn of the century garb similar to ones like the characters in the movie, Mary Poppins.
Choose an outfit that matches the theme of the Disney park you're visiting. So for the Florida parks, think classic Hollywood for Hollywood Studios and retro chic for Epcot. At the Magic Kingdom, colorful inspirations from the earlier days of the 20th-century will be perfect for this park.
If you choose to do vintage, shop at the best antique stores in your neighborhood. Better yet, ask one of the older women in your family to lend you one of their dresses for the event.
Even with all of these tips for your outfit, remember that Dapper Day is just pure, lighthearted fun.
No one will judge you based on what you are wearing, but looking dapper does take a little bit of effort. My best advice is to keep it simple if you're not into fashion.
2. Know the Types of Dresses to Wear
If you haven't been to any Dapper Day event, it looks like a 1940s and 50s elegant ballroom party in the middle of the Walt Disney World magic.
Thinking of dresses can be difficult, but here's a tip to help you out.
Pick a fashion year that speaks directly to your personality. If you pick the 1960s, you can wear dresses with an A-line shape and lots of pleats.
You can also go with your girls and choose matching dresses that represent the princesses or characters from your favorite movie.
Plus, you can dapper it up a notch by adding a certain decade to your princess garb.
You will see a lot of vintage looks at Dapper Day in Disney, but you can add a modern twist to your dress with accessories.
Floral, monochrome, pleats, embroidery, and lace prints are all good choices to pick from for your look.
You can buy your handmade Dapper Day inspired clothing here on Etsy!
3. Know How to Choose Your Hairstyle
Your hairstyle should be something simple, yet classic that best fits you, but the classic pinup hairdo is a popular style for the event.
Dapper Day Hairstyles Ideas
Bold curls flowing on your neckline with combs holding the side in place
A tight bun towards your neckline with a part in the middle and a fascinator
Soft high, messy bun with floral accessories
For guys, a nice clean cut with a handlebar mustache
Either way, a hairstyle for as far back as the 1920s or other years will do for Dapper Day at Disney.
4. Choose a Hat to Compliment Your Outfit
Finding the perfect hat for your classic garb is one of the fun things to do when preparing for this event.
You will be astonished by the number of hats you can find for the Dapper Day experience at Disney World.
Plus, you'll be able to choose from little ones to really big, extravagant hats that include a variety of accessories.
Hats are a key part of what make your Dapper Day outfit complete. If you don't like hats, have a simple hair accessory.
Dapper Day Hat Ideas
ORDER NOW to secure your Walt Disney World theme park ticket! GET MY TICKETS.
5. Choose Comfortable Shoes
I always choose style over comfort, but for Dapper Day I try to combine the two as much as possible.
For you, I recommend having a nice outfit with flat business casual dressier shoes that have cushion.
But whatever makes you happy and dapper, do it.
Just remember that you'll be doing a lot of walking around to get your epic photos and you may not have too much time to rest your feet.
However, if you feel comfortable rocking a six-inch heel, by all means, do you! 🙂
Remember that comfort is essential to bringing your style together. Flats, short heels, straps, or even sneakers are great choices.
Just be sure to match your shoes with your outfit and accessories to make them pop.
6. Plan Out Your Day
Be sure to always review the schedule for the weekend.
This year's Dapper Day in Disney World is a two-day event that kicks off in select theme parks where you'll get to meet with the founder of Dapper Day, Justin, and other participants of the weekend.
Hipster Power Tip: Remember to pack as you would on any vacation with all your necessary documents, clothing, self-care items before you head to Disney. You'll also want to go over the park maps to get you familiar with the layouts.
7. Take Lots of Dapper Day Photos
The best thing, besides dressing up at Disney, is taking photos in your unique outfit at some of the best theme parks in the world.
Whether you're using the PhotoPass system with a Cast Member, or giving a stranger your smartphone, get as many photos as you want for the duration of the event.
Plus, it's a great memory to have from your Disney trip.
8. Plan to Arrive Early
This is a classic tip for any theme park trip. Especially if you want to see and do everything during your visit.
Coming early to Dapper Day will give you a chance to pace yourself by allowing you to enjoy all the activities special of this event.
If you have plans to be at Disney before it starts, you'll want to book a room on property or close by to be able to get to all the activities quickly.
Learn how to find your perfect vacation home rental near Disney World by Clicking HERE!
9. Check the Weather
Since Florida is filled with more hot, humid days than Disneyland in California, you'll want to dress for the weather.
This may take away from your outfit, but if you come prepare, you'll be fine. The fall Dapper Day outing is the best because the weather is usually perfect.
However, the Spring outing can be hit or miss as the heat begins to kick it up a notch in preparation of the tortuous summer season.
If you do decide to come in the Spring, then make sure that you take lots of breaks indoors to prevent any overheating.
Read how to beat the heat at Disney here!
10. Socialize with Other Dapper Day Participants
Dapper Day is a great way to meet new people and make connections. So, don't just hang out with your own group, start a conversation with other participants who are just as dapper as you.
If you're a bit shy, a great conversation starter is to compliment someone on their outfit.
Since you know how challenging it is to prep your outfit, you should understand that letting another person know just how good theirs is can lift their spirit.
11. Have Fun!
You're going to have so much fun, so don't stress on all the small stuff. Just show up ready to take lots of photos and ready to meet wonderful people!
A fun fact about Dapper Day is that it's not associated with the Walt Disney Company. It's purely a fan based event of vintage inspiration that was started in 2011. Dapper Day has grown to bring in over 10,000 participants across the Walt Disney World Parks in Anaheim, Orlando, and Paris in the spring and fall.
What to Know Before You Go to Dapper Day at Disney
Now that we've went to all the tips for your special day. Let's go over a few frequently asked questions.
What is Dapper Day all about?
As mentioned early, Dapper Day is all about people showcasing their retro fashion sense in a fun and unique way with others just as dolled up for a great time at Disney.
Do I need to register to go to Dapper Day?
No, you don't need any form of registration. The Florida location currently does not have an Expo attached to it like the one in California.
If you do visit the Florida event at any of the Disney Parks, then you will need a park admission ticket to participate.
Please note that Disney Springs does not require you to pay since it is an outdoor shopping and entertainment area.
Is there an age restriction for Dapper Day events?
No, the event is for everyone – children and adults alike. If you want, you can even bring your grandmother along. It is about style, personality, and fun.
Are costumes allowed considering the Disney No Costumes Rules?
Costumes are NOT ALLOWED at Disney parks. Dapper Day is a chance for you to enhance your normal theme park wear into something more stylish and classic.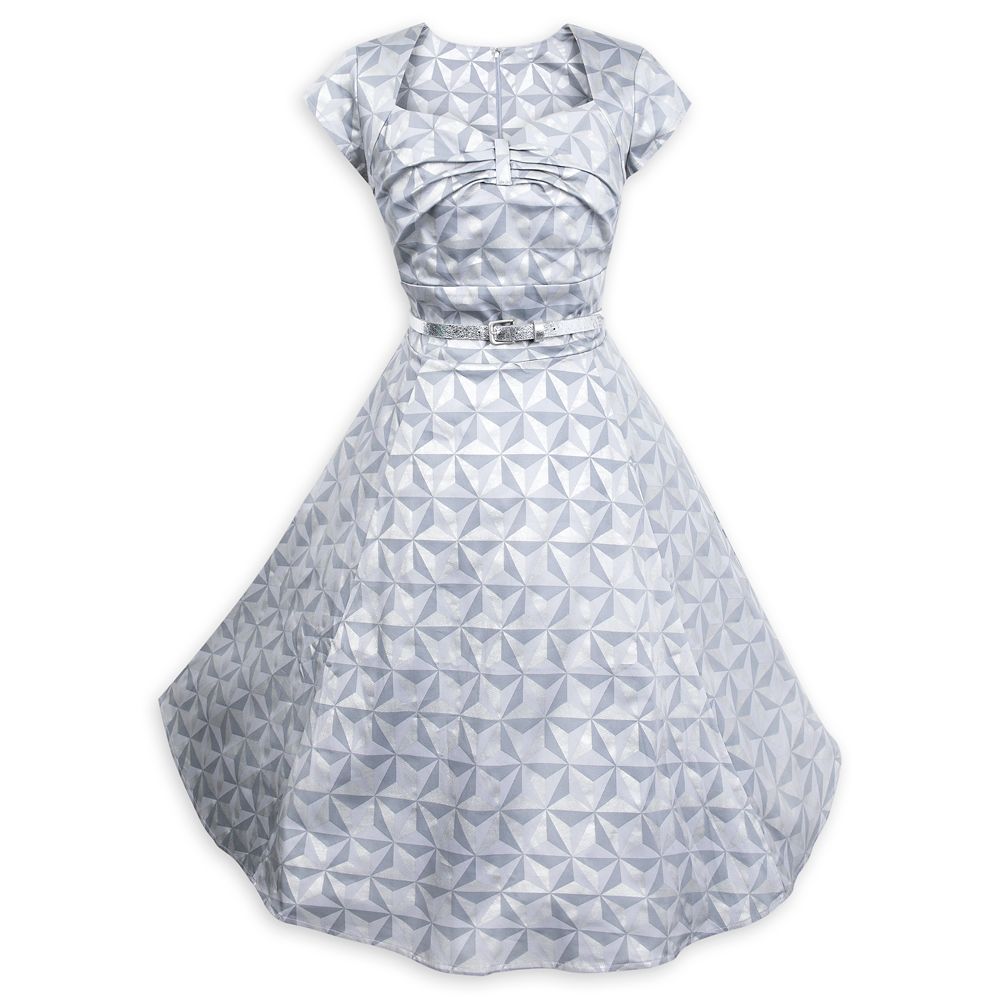 Can I bring food into Disney?
Yes, you can. I recommend that you bring yourself some light snacks and water to help your get through the daily activities.
Get up to 76% off of the Orlando attractions with Groupon TODAY!
My Final Thoughts on Dapper Day at Disney!
Dapper Day is a fun-filled day for everyone to dress their best and enjoy the Disney enchantment.
The event in Florida promises to be the best experience for everyone who loves fashion, good people, and Walt Disney World.
So, come show you Disney side in your best style, all the while dancing, socializing, and taking pictures on your magical day. After all, it is Disney where the true magic happens.
This is a ThemeParkHipster approved event!
Have you ever been to Dapper Day? If so, let us know in the comments section below.
If you enjoyed this article, then you'll love these:
Until next time, Happy Park Hopping Hipsters!
NikkyJ
Planning a trip soon? If so, read the Disney Vacation Planning Guide for your next dream trip!
(Original Article Date March 11, 2014/Updated November 8, 2022)