First question, is the Epcot Canada Steakhouse Le Cellier worth it?
Yes!
Secondly, are you planning a visit to the Walt Disney World?
If yes, you have made a great choice, and I can assure you that you are going to have a great time over there, probably the best time of your life. There is a reason Disney is regarded as the best theme park destinations in the world.
The sights are such a beauty to behold, and they have the complete experience that would definitely blow your mind.
THIS POST MAY CONTAIN AFFILIATE LINKS. PLEASE READ MY DISCLOSURE FOR MORE INFO. Which means if you click on certain links, I may receive a small commission at no additional charge to you.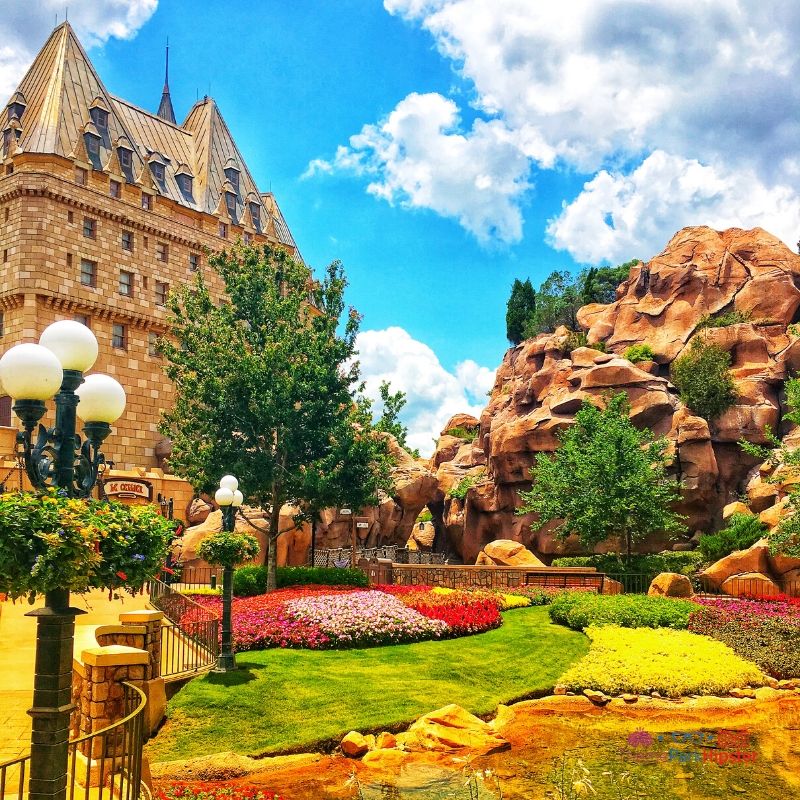 Importance of Prepping for Your Epcot Visit
Now that you have decided to visit Epcot, there are some things that must be put in place to make the trip a success.
Truth be told, regardless of the fun and great package in place at the Disney World, if you did not put in place a great plan prior to your visit, chances are you will not have a great experience when you get there.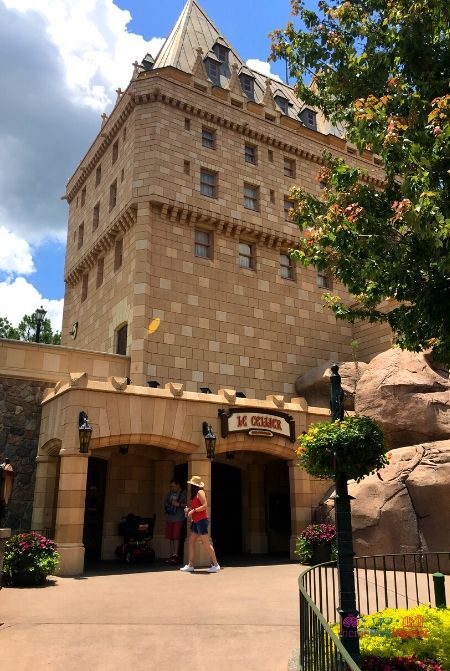 I've seen people who got themselves enshrined in the logistics while they should be enjoying their stay in this beautiful land that offers all the fantasy you can dream of.
For people like this, instead of enjoying the bliss that Disney has on offer, what they are faced with is frustration, disappointment and anger. I am sure you don't want your story to be like that, do you?
The secret to avoid that kind of story is proper planning.
While there are a lot of things you need to get sorted out while preparing for a trip to Disney World, one of the things you dare not take for granted is your feeding arrangement.
This includes setting aside a budget, number of meals, type of meals, and most importantly, the restaurant where you'd like to visit to have your meals.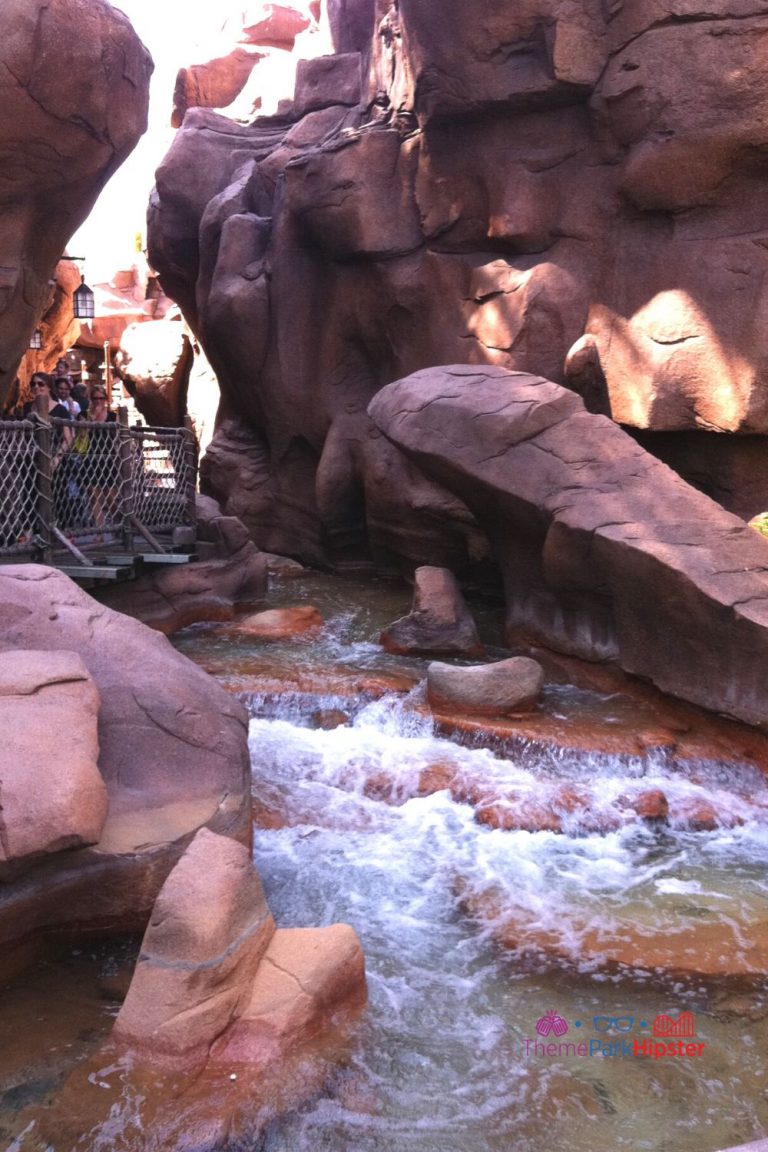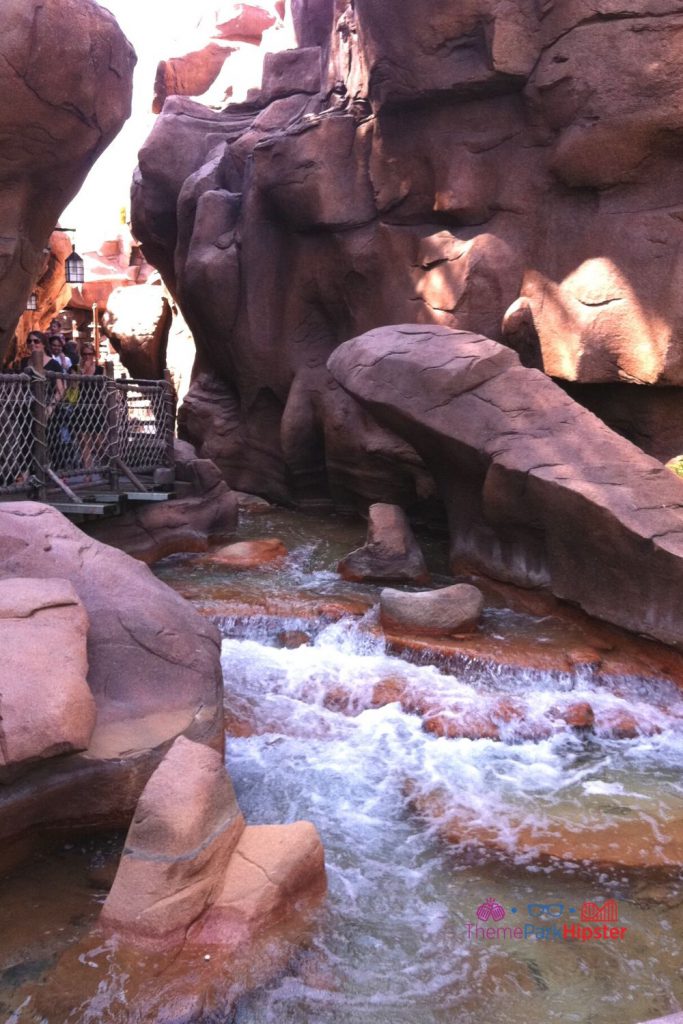 Epcot has some of the best restaurants in Disney World, and if you would be coming anywhere around Epcot, one of the best restaurants we can gladly recommend to you is the 'Le Cellier Steakhouse'.
ORDER NOW to secure your Orlando theme park ticket reservation in the parks! GET MY TICKETS.
What About Le Cellier Steakhouse?
You are probably wondering, what is it about Le Cellier Steakhouse and what does it offer to make it better than the other restaurants around, right?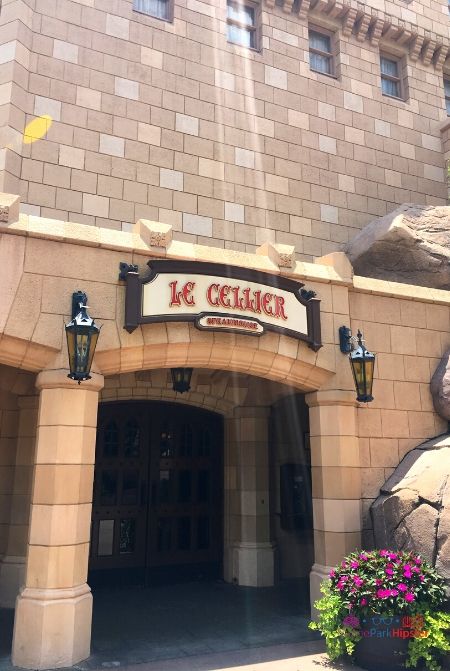 To start with, the Le Cellier Steakhouse, or Canada Steakhouse: Le Cellier as it is sometimes referred to as is one of the signature restaurants at Epcot.
This restaurant serves mainly Canadian cuisines and drinks, and I can assure you that it has some one of the best atmosphere you may have ever seen in a restaurant.
So, what does Le Cellier mean?
Cellier is a French surname meaning "storeroom". It also has an English translation of cave or cellar.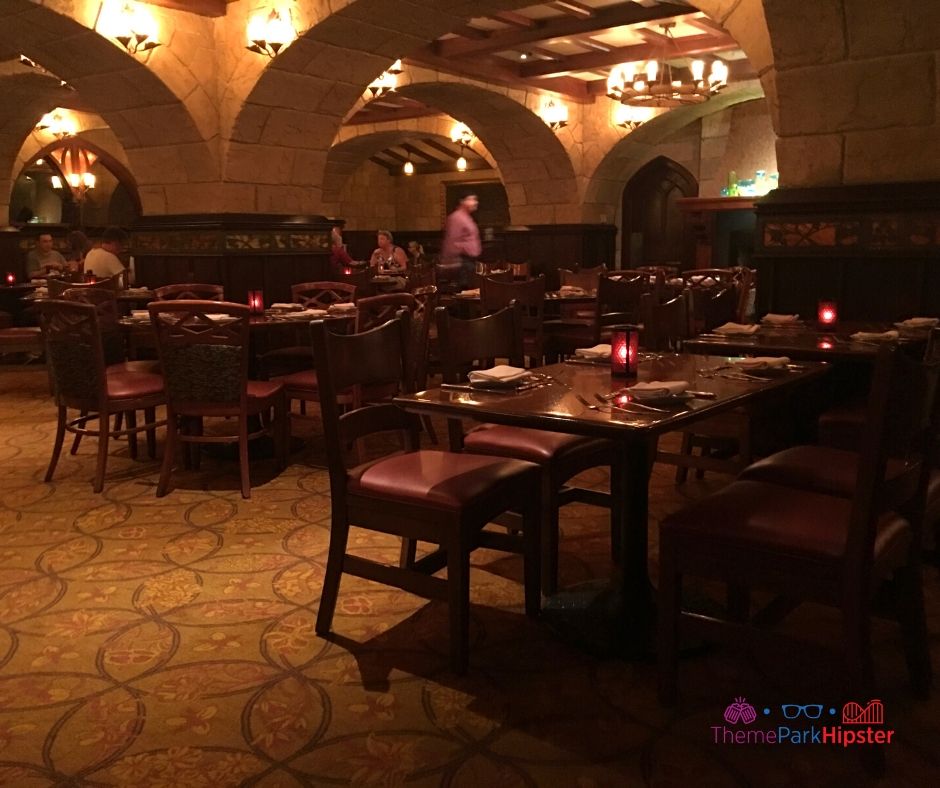 Reasons to Visit this Epcot Canada Steakhouse
To set the record straight and put everything in perspective, I will be giving you a full guide and review to this restaurant. I will also highlight all the great reasons why you should consider visiting it while at the Walt Disney World.
1. Cozy Environment
The Le Cellier Steakhouse offers one of the most comfortable and relaxing atmosphere of all the restaurants in Epcot. This restaurant is located under the Chateau at the Canada Pavilion, and it offers such an amazing ambiance that leaves you totally relaxed and satisfied.
Le Cellier features a lot of antique and vintage artifacts which adds a huge gloss to its environment.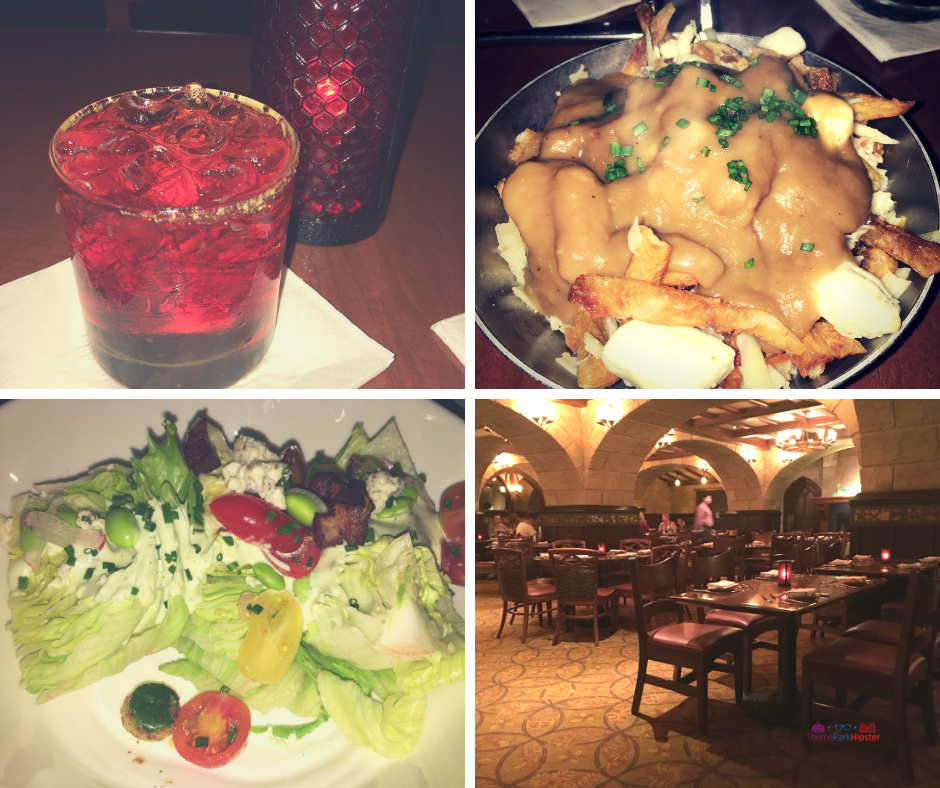 Need a romantic dinner?
There is no better restaurant to recommend than Le Cellier Steakhouse as it steeped in a romantic vibe that will definitely heighten the experience of your date.
For instance, the restaurant doesn't feature any window; rather, it uses ambient lighting to create an intimate, vintage and delightful feeling that you will enjoy.
The Le Cellier Steakhouse is definitely a place you need to be.

2. Impressive Menu
The Le Cellier Steakhouse is not one of the top restaurants at Epcot for nothing, as probably the best thing about this restaurant is its impressive menu. After all, restaurants are in the business of creating enticing menus.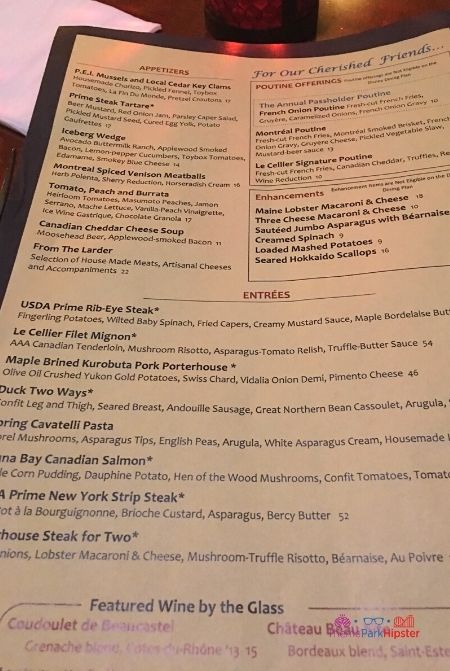 This Disney steakhouse has something for everyone, as they serve both adult and children meals in their restaurant. Their menu offers delicious appetizers and starters, entrée meals, and side dishes. As well as dessert and drinks.
Le Cellier Steakhouse Menu at Epcot
While Le Cellier's signature dish is the Canadian Cedar Cheese Soup, they have other equally savory dishes for you to try.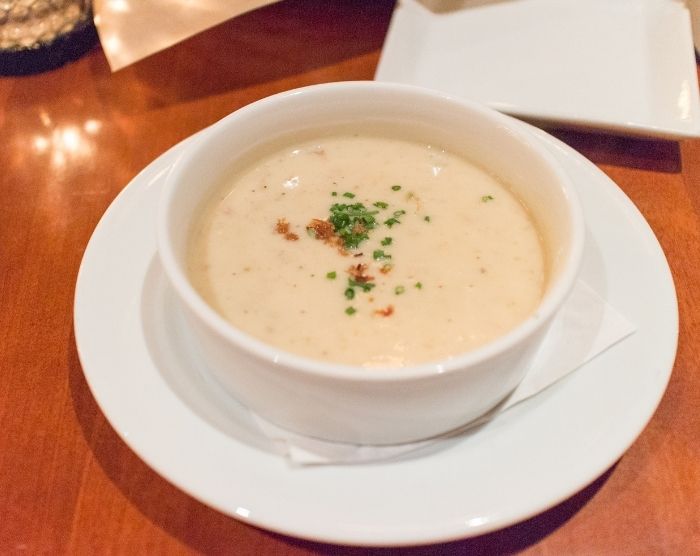 Some of the other top meals on their menu include:
Artisan cheese plate
French onion soup
USDA Prime New York Strip Steak
Filet Mignon
Dumplings
Le Cellier signature poutine
Lobster macaroni and cheese
Maple Crème Brulee
Ottawa Apple
The Toronto
Winter Old Fashioned
You can read the full menu here.
3. Amazing Customer Service
Apart from having an amazing menu and a great atmosphere, an important feature that would help any restaurant in scaling up its business is customer service, and this is an aspect where Le Cellier Steakhouse excels.
Most people walk into a restaurant because they want to have a great meal in an amazing atmosphere while feeling like a king, and when they get anything less than this, it can be a huge turn off.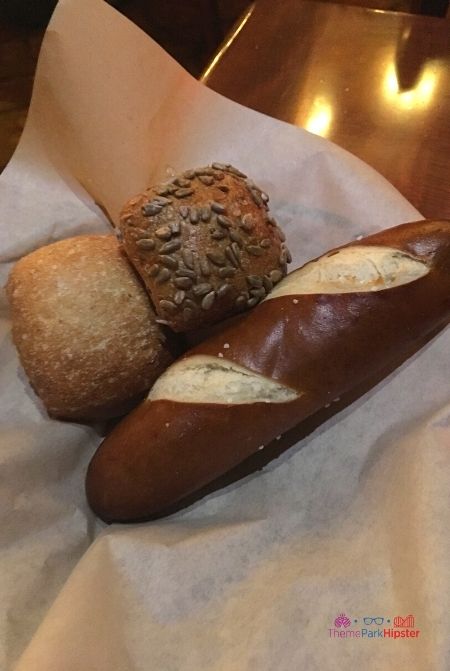 Luckily for those of you, I can assure you that your experience at this restaurant will be pleasant. Cast Members at Le Cellier Steakhouse sees you as their one and only Guest, and treats you as such.
As soon as you step into their premises, you will be given all the needed attention by their ever courteous and respectful group of Cast Members.
Read: Epcot for Adults the Complete Guide
Review
On my visit, I was welcomed by friendly Cast Members as a walk-in right away. I came after the lunch rush which most likely contributed to my ease of getting a seat.
The cozy environment embraced me and I knew I was in the right place. The Cast Member presented me with my menu which took me forever to decide what I wanted.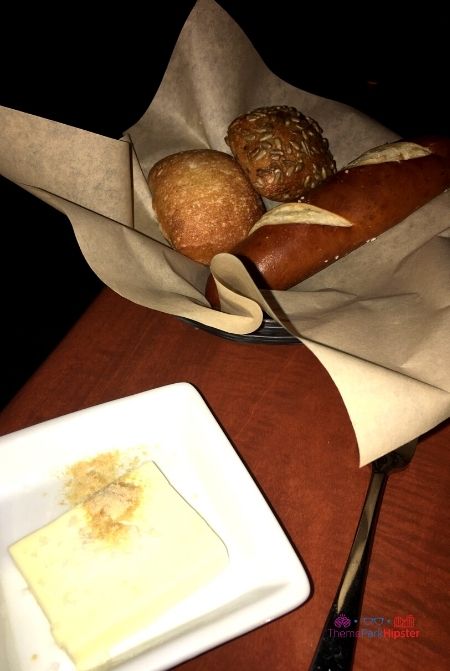 There were way too many options, but I decided to go with the Iceberg Wedge Salad, the Le Cellier Signature Poutine and the Ottawa Apple cocktail.
Iceberg Wedge Salad
For a hot summer Florida day, the Iceberg Wedge Salad was just what I needed. It was refreshing with crispy lettuce and a creamy avocado buttermilk ranch dressing that combined the melody of bacon, cucumber, tomato and blue cheese so well.
It was a great start to an afternoon meal.
Le Cellier Signature Poutine
This was by far one of the hardest decisions I had to make as this Disney dining location offers 3 types:
The Annual Passholder Poutine
Montreal Poutine
Le Cellier Signature Poutine
After going back-and-forth between the Passholder one and the Signature one, I opted for the latter. And I am so happy that I made that selection. I love fries PERIOD! And doing it the Canadian way with a Disney twist had me all giddy inside.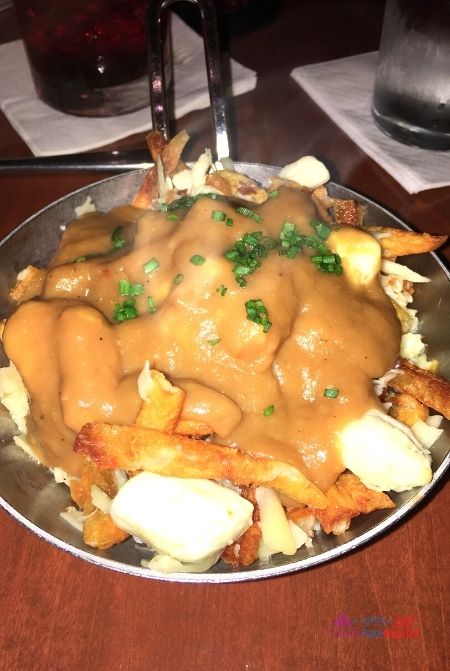 The fries were thicker than your average, but not as thick as steak fries. It was topped with Canadian cheddar, truffle and a red wine reduction that combine all the best savory ingredients needed for a top-notch poutine.
Ottawa Apple
This is quickly starting to become one of my go-to drinks at Epcot. Its refreshing, slightly sweet, with a delicious apple note to finish.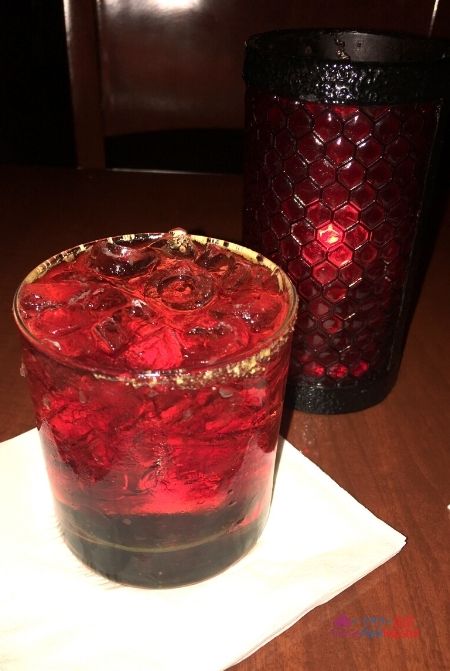 Ottawa Apple Drink Recipe
Crown Royal Maple Whiskey
Apple Infusion
Cranberry Juice
After finishing up my meal, I was too full to take advantage of an entree or the Prix Fixe dining option which allows you to choose one appetizer, one entree and one dessert for one low cost.
Where is Le Cellier Steakhouse Located?
If you are interested in visiting this Canadian restaurant while on your trip to Walt Disney World, you can find Le Cellier Steakhouse in Epcot in the Canada Pavilion.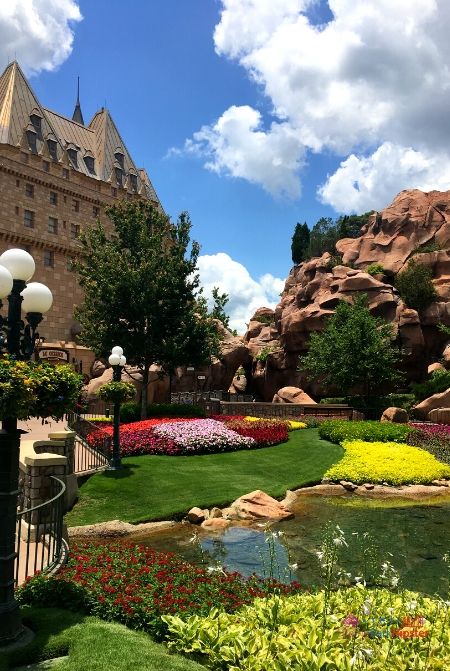 For the purpose of clarity and precision, we have the exact address for you. It is located at Epcot Walt Disney World Resort, Orlando, FL 32830 or 1510 N. Avenue, Orlando, FL 32830, United States.
Read: Your Passport to Drinking Around the World in EPCOT (Definitive Guide)
Is Le Cellier Steakhouse on Disney Dining Plan?
Yes it is. While planning your trip to the Disney World, you should consider the Disney Dining Plan. It allows you pay for your meals in advance while at Disney.
I do think having the Dining Plan reduces your stress on choosing what to eat and budget for while at Walt Disney World.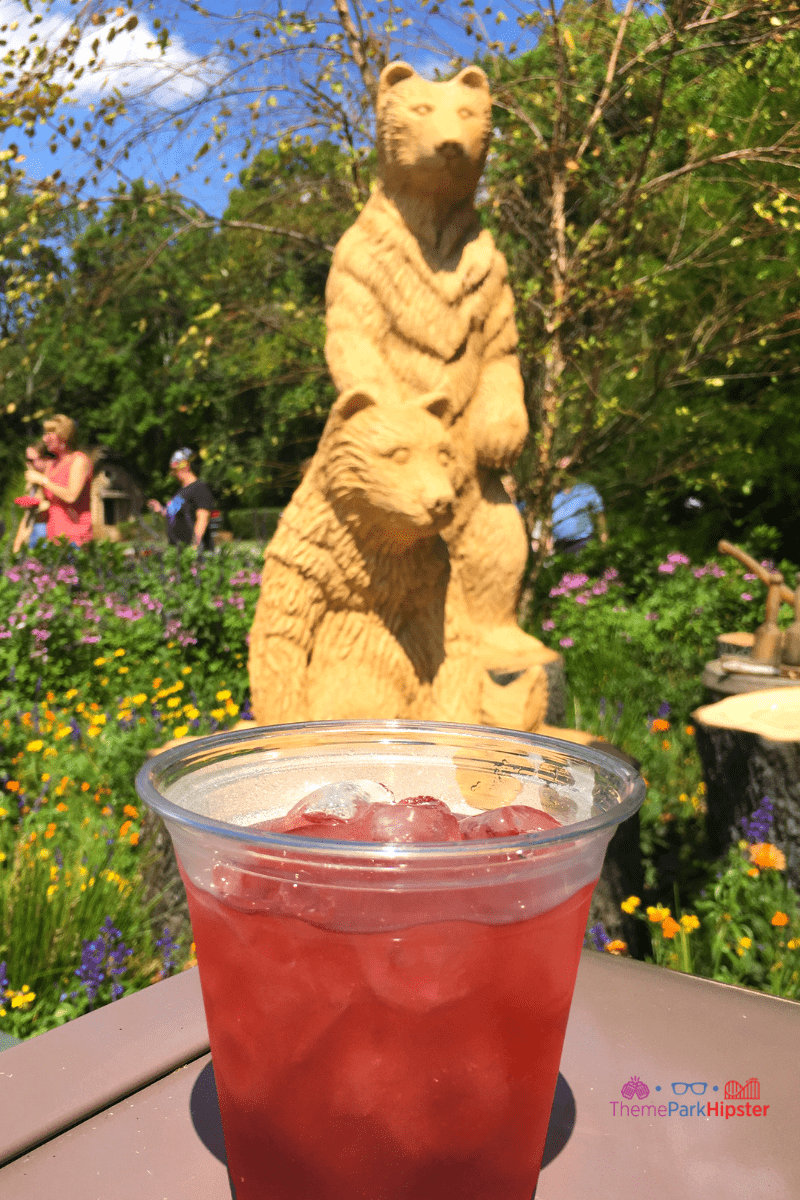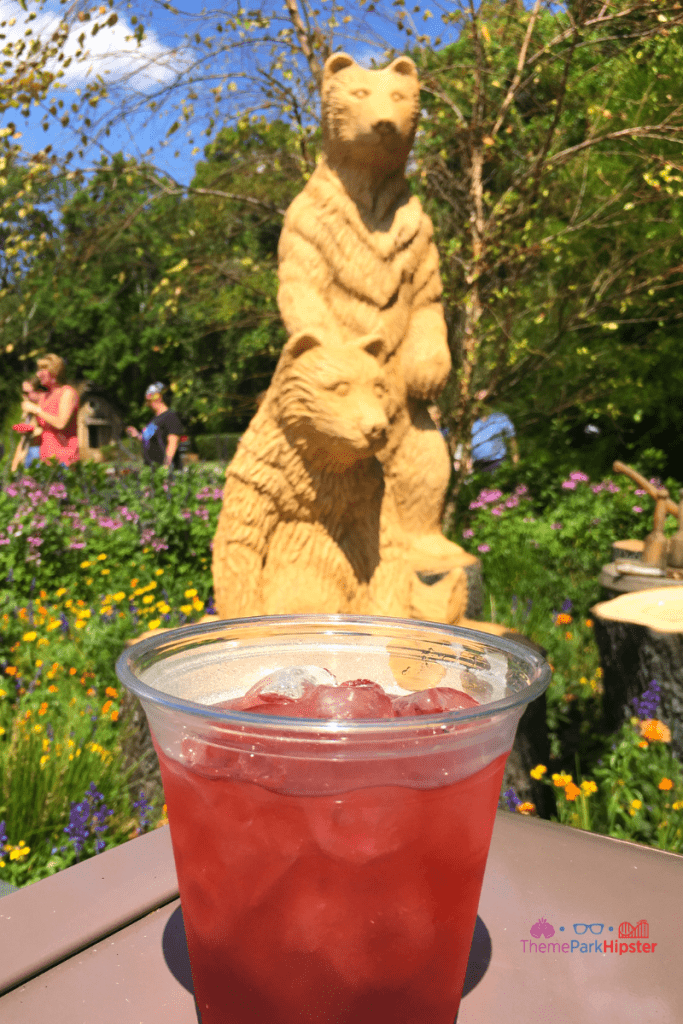 Although, not all restaurants are on the Disney Dining Plan, the Le Cellier Steakhouse is one of the restaurants on the plan. This means you can book your Disney food arrangements with them in advance.
What are the Prices of Meals at Le Cellier Steakhouse?
The Le Cellier Steakhouse has a wide variety of items on its menu list. Overall, the average price of meals at this restaurant ranges between $34 and $60 for an adult entrée, which is great for a signature restaurant.
The prices at this Disney restaurant are quite affordable and fair, especially when compared to what is obtainable at other signature restaurants around. Do keep in mind that the prices are always changing at Walt Disney World.
Read: 19 Do's and Don'ts of Drinking Around the World at Epcot
Does Le Cellier Steakhouse Have a Dress Code?
A lot of the signature restaurants at the Disney World do have a special dress code request for Disney Guests. I can assure you that Le Cellier Steakhouse is not one of the restaurants that have a dress code.
You can visit this restaurant and have a good time in your theme park attire.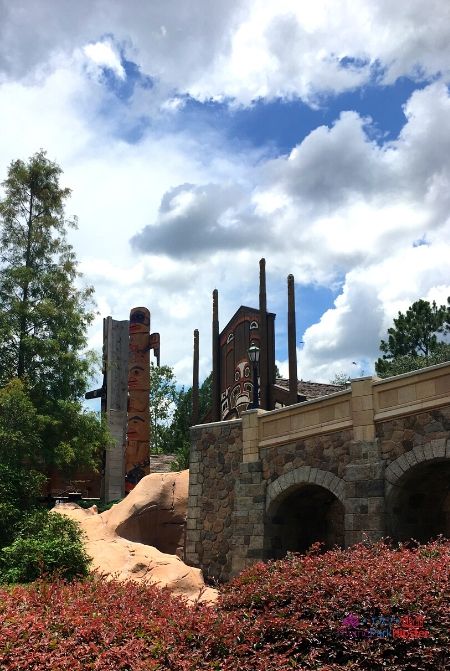 Can you see fireworks from Le Cellier?
Unfortunately, you cannot see the Epcot fireworks from inside the restaurant as the cellar theme calls for no windows. You can go outside the restaurant and see them over the World Showcase Lagoon from the Canada Pavilion.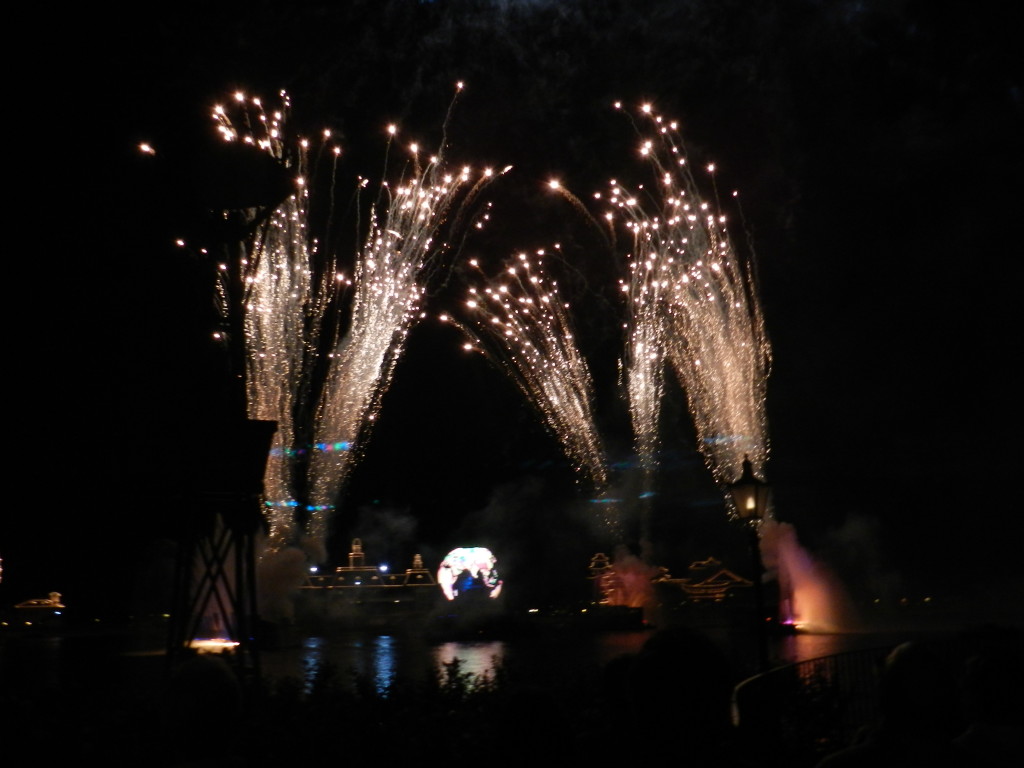 Does Le Cellier Steakhouse Have Provisions for the Physically Disadvantaged?
It is important to know that every Disney restaurant makes provisions for the physically disadvantaged population on their premises. The restaurant and pavilion has a full accessibility for anyone who is physically disadvantaged.
Ready to start planning your next Disney World vacation? Listen to the latest podcast episode on Apple or on your non-Apple device now!
Final Thoughts on the Epcot Canada Steakhouse
The Le Cellier Steakhouse is arguably one of the best restaurants in Epcot as it provides you with such an amazing atmosphere to dine and relax while having some of the best collection of meals and drinks on offer anywhere on Disney World.
They also boast of an amazing customer service, which will definitely leave you feeling like royalty.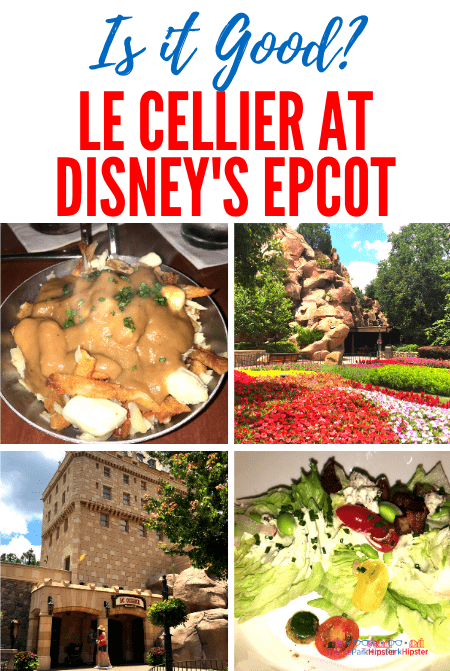 Final Score for Le Cellier Steakhouse
Ambiance: 10
Food: 8
Prices: 7.5
Drinks: 8.5
Service: 10
I give this restaurant a 8.8 out of 10 on the ThemeParkHipster dining scale and I know you will definitely enjoy it too!
If you are planning on a trip to the Walt Disney World anytime soon, you should seriously consider visiting and dining at this restaurant as it would definitely be worth your while.
Do you think this Epcot Canada steakhouse is overrated or do you enjoy it? Let us know in the comments section below!
Until next time, Happy Park Hopping Hipsters!
UP NEXT: Everything You Need To Know About Regal Eagle Smokehouse Craft Beer And Barbecue At Epcot
(Original Article Date: October 8, 2020/Updated April 20, 2021)