If you want to experience everything there is to do at the most magical place on earth, you're going to need to know the absolute best days to visit Disney World parks!
It is important to note that while every season has its own special perk at Disney World, specific days are not created equal. In fact, there are some that are downright hidden gems! I'm talking light crowds, low wait times, and even cheaper flights to get there!
So, hang on tight – I'm about to take a deep dive into the best days to visit Disney World Parks, the best times to visit Disney World, and demystify the coveted Disney World Crowd Calendar!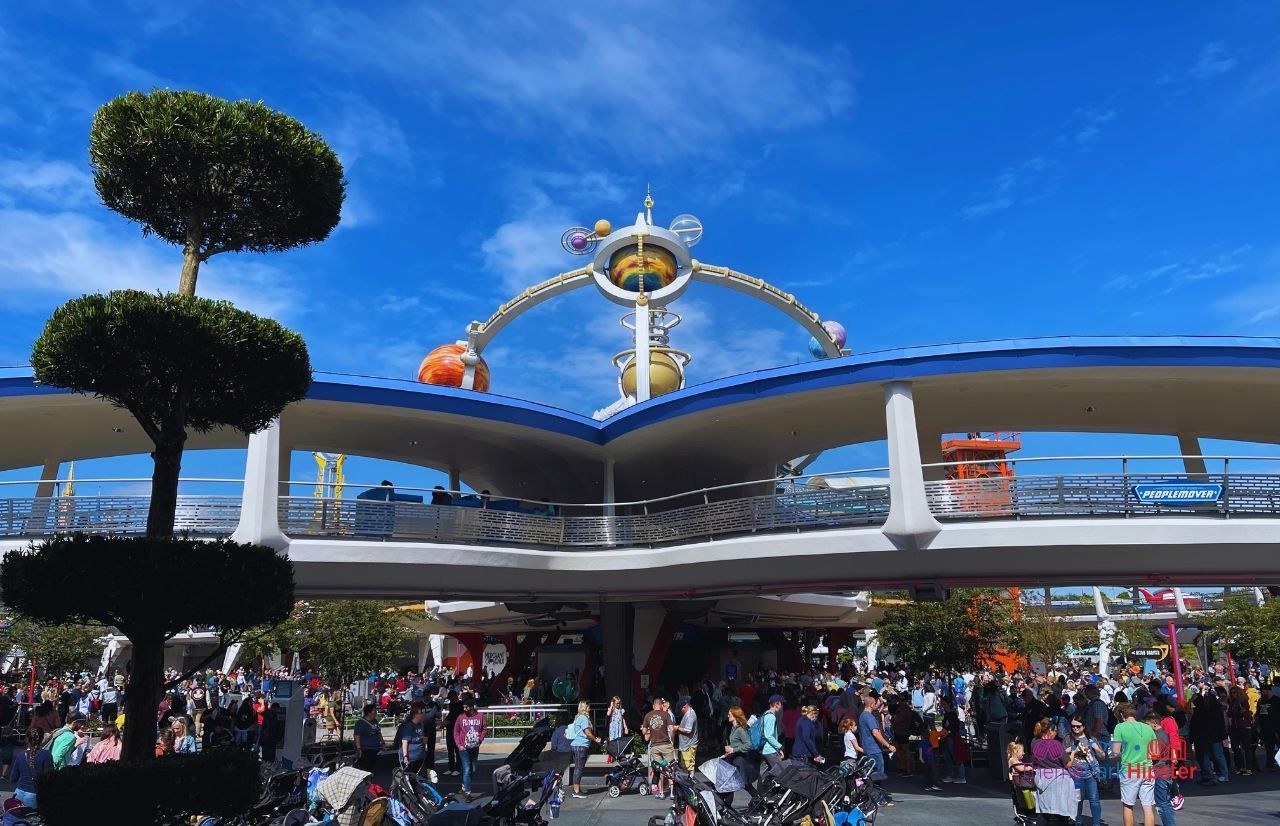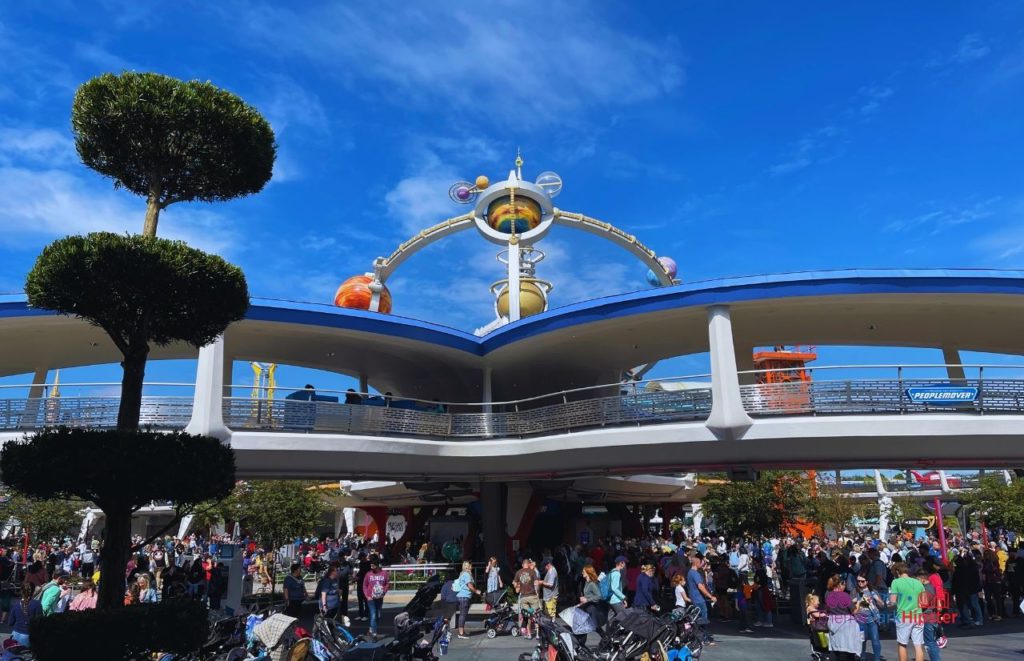 THIS POST MAY CONTAIN AFFILIATE LINKS. PLEASE READ MY DISCLOSURE FOR MORE INFO. Which means if you click on certain links, I may receive a small commission at no additional charge to you.
What Are the Least Crowded Months at Disney World Parks?
In general, there are four months out of the year that stick out as the least crowded time to visit Disney World:
End of August
September
Late January
Early February
Now, notice that I did not say that these were the best times to visit. Simply, the least crowded. You have to be sure to factor in weather, as well as Crowd Calendars, into the equation!
ORDER NOW to secure your Walt Disney World theme park ticket! GET MY TICKETS.
What Are the Least Crowded Days at Disney World Parks?
Now, let's narrow our scope just a bit! I now know the least crowded months, but what about the least crowded days?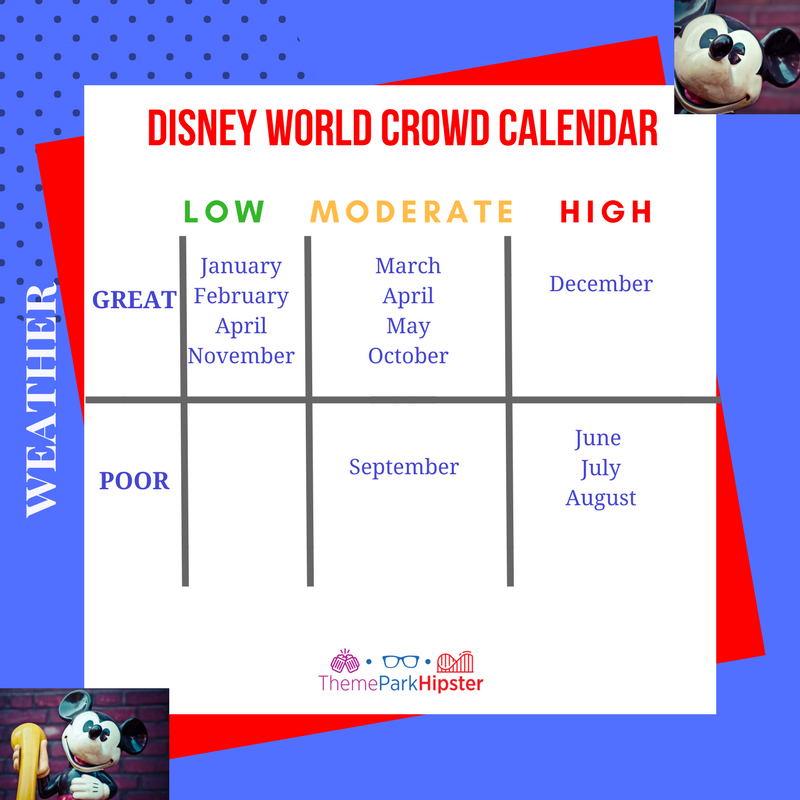 Don't worry… I wasn't going to make you figure that out for yourself! Our team has assembled a helpful little list of dates that the Disney World parks are least crowded.
January 11 – January 18
January 25 – January 31
February 2 – February 12
March 1 – March 5
April 25 – May 1
May 11 – May 17
August 10 – August 31
September 1 – September 30
Oct 1 – October 21
November 16 – November 21
December 1 – December 12
Recommended: 7 Best Pools at Disney World Resorts You Have to See!
Best Time to Visit Disney World Parks for the Weather
By now, we have established not only the least crowded months to visit Disney World, but the specific dates, as well. But what about weather?!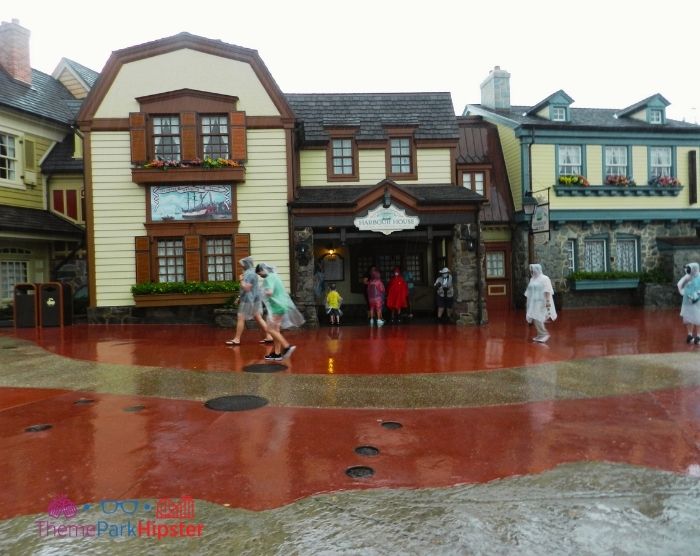 When to visit Disney World weather wise is subjective! If you love the heat, the choice is pretty obvious! However, most people find the Sunshine State a bit intense throughout the following months:
That being said, the evenings can get rather chilly in January and February. While this may not affect your travels throughout the park midday, those late-night dips in the resort pool may feel more like an ice bucket challenge!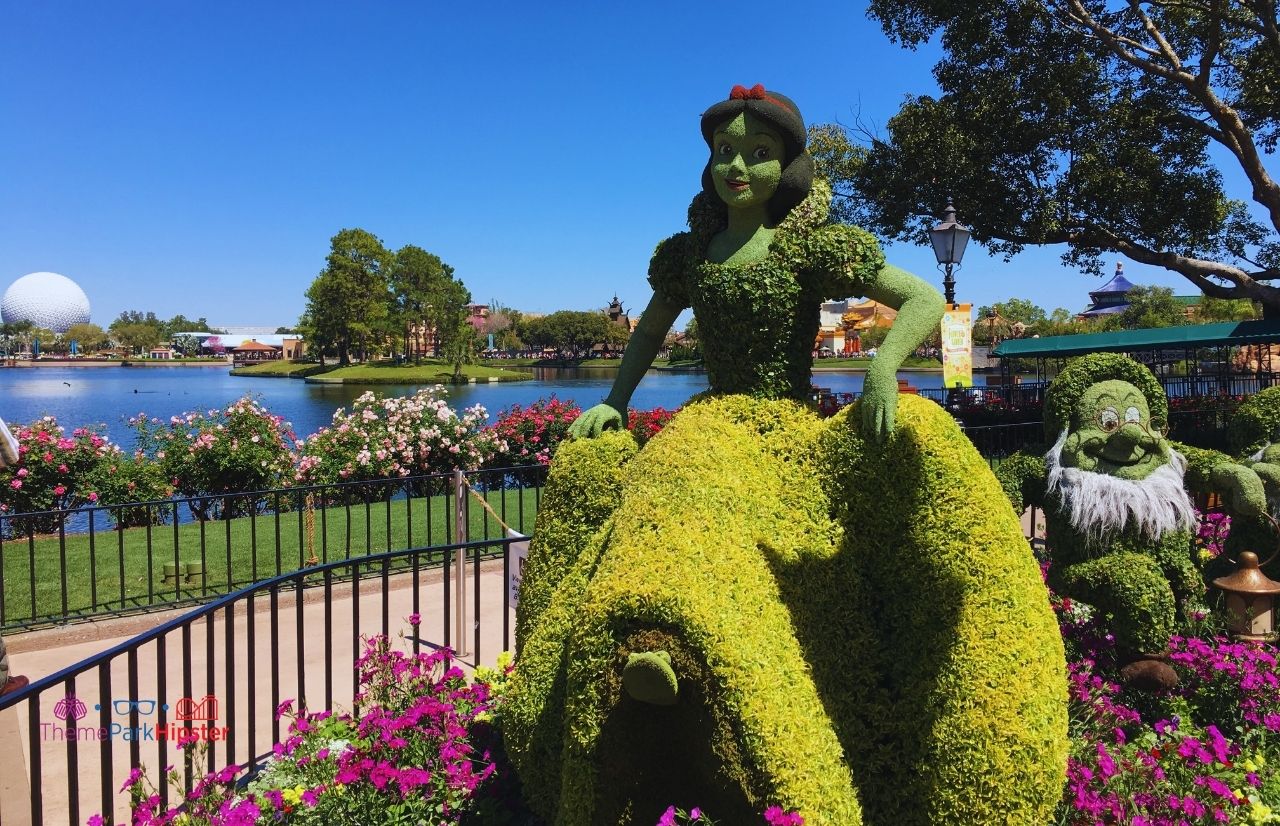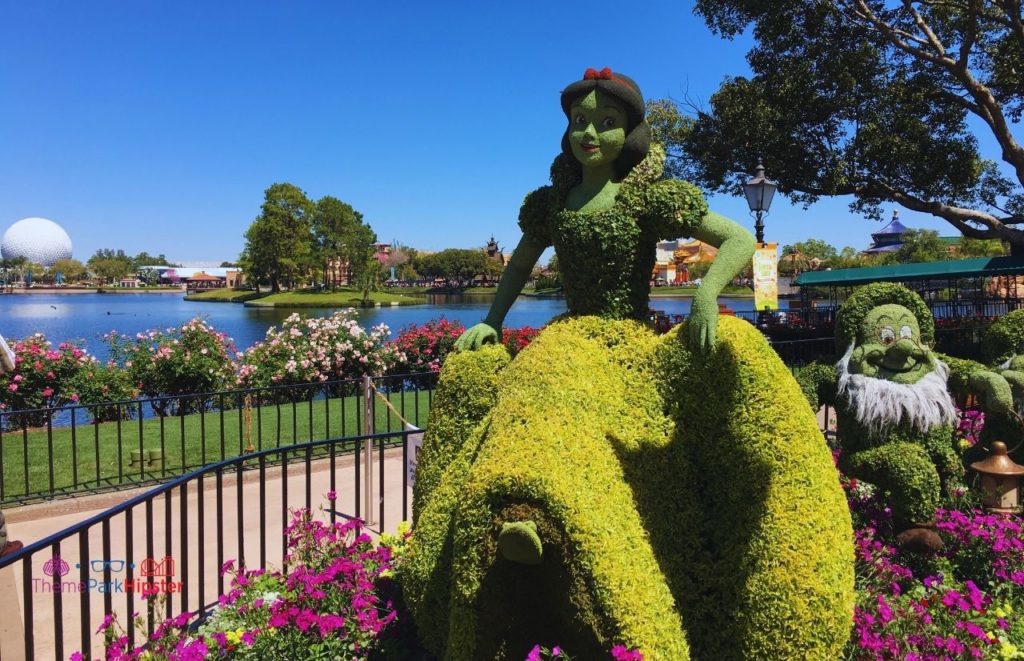 I have found that the following months are the most agreeable weather wise to the masses:
If this sounds good to you, just be sure to check back to our What Are the Least Crowded Days at Disney World? In this case, your ideal dates would fall within the following:
March 1 – March 5
April 25 – May 1
May 11 – May 17
Best Days of Week to Visit Disney World Parks?
Alright, now we're really getting somewhere, ThemeParkHipsters! I've got months, date ranges, and weather on lock. Uh-oh… I've totally skipped over the part where I pick which day of the week to visit each park!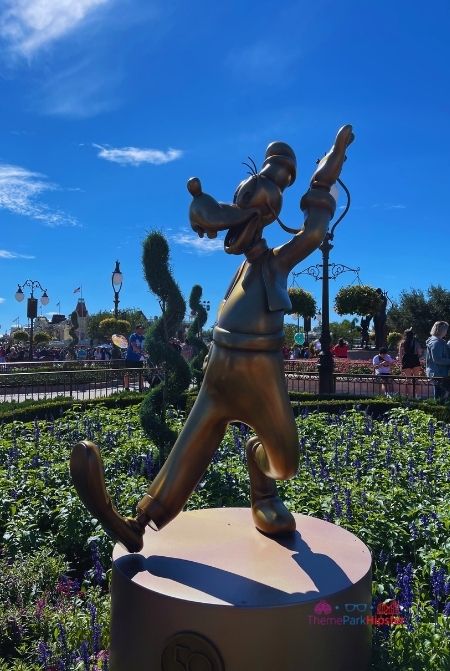 Don't worry… I've got you!
Here is a breakdown of each park and their weekly schedule, ranked from the least busy to the busiest day of the week!
Best Days to Go to Magic Kingdom
Tuesday
Wednesday
Thursday
Monday
Friday
Sunday
Saturday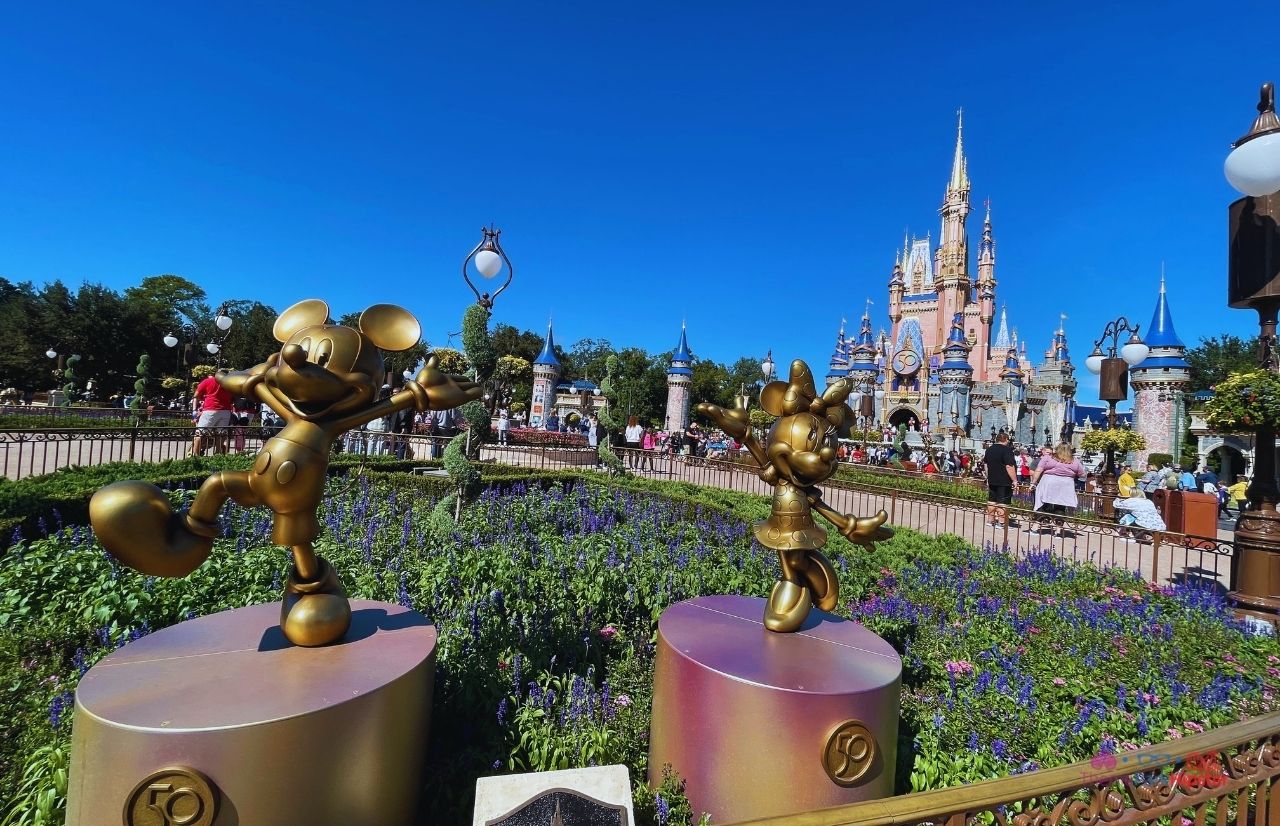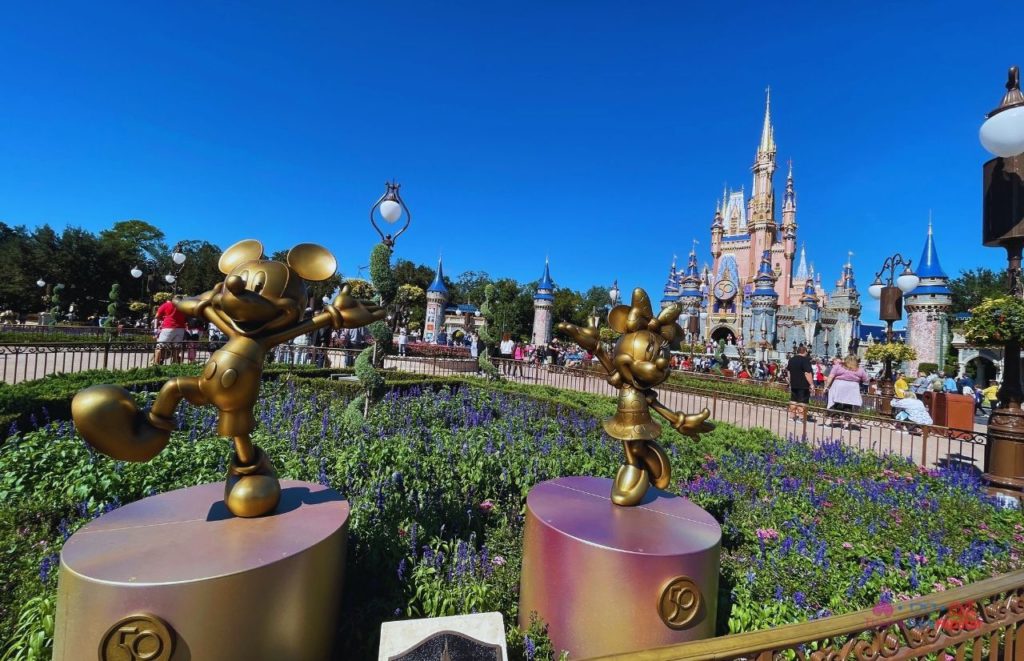 Best Days to Go to EPCOT
Tuesday
Wednesday
Thursday
Monday
Friday
Sunday
Saturday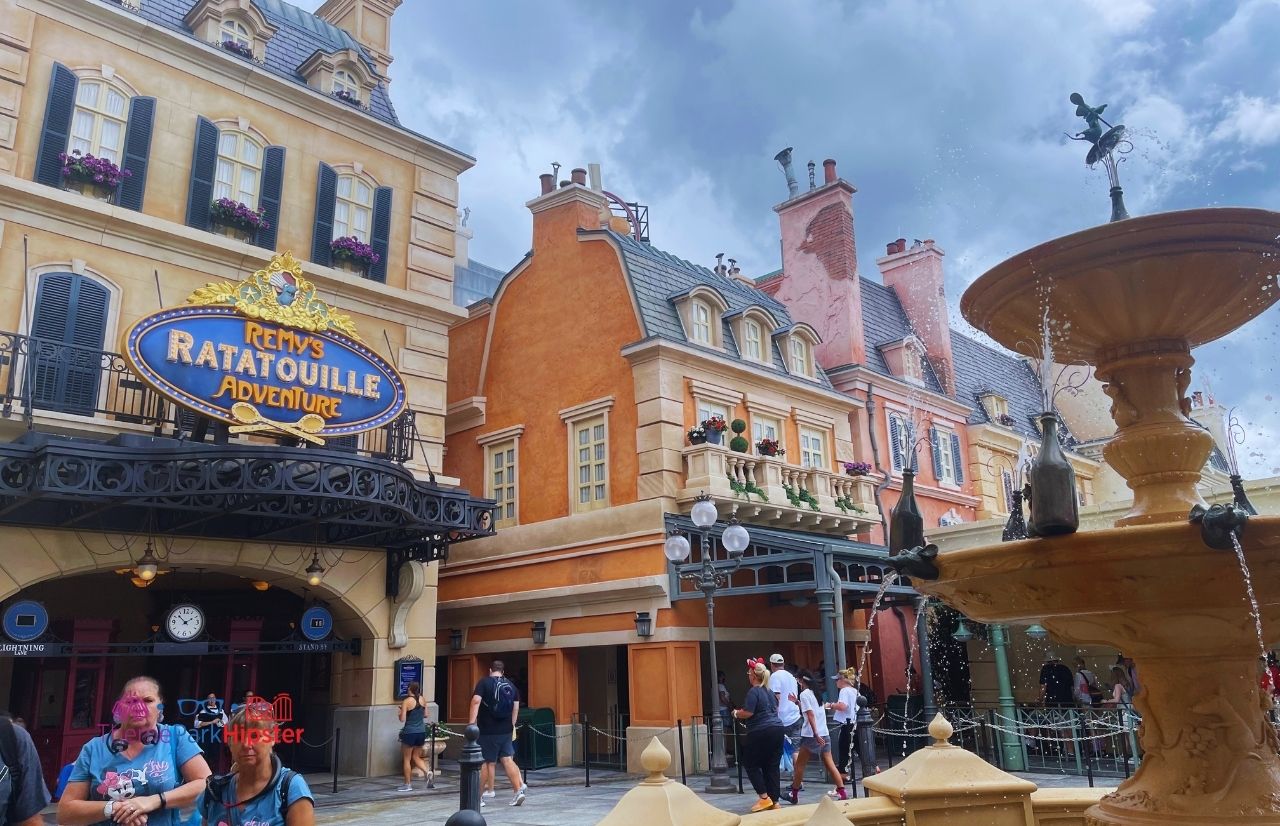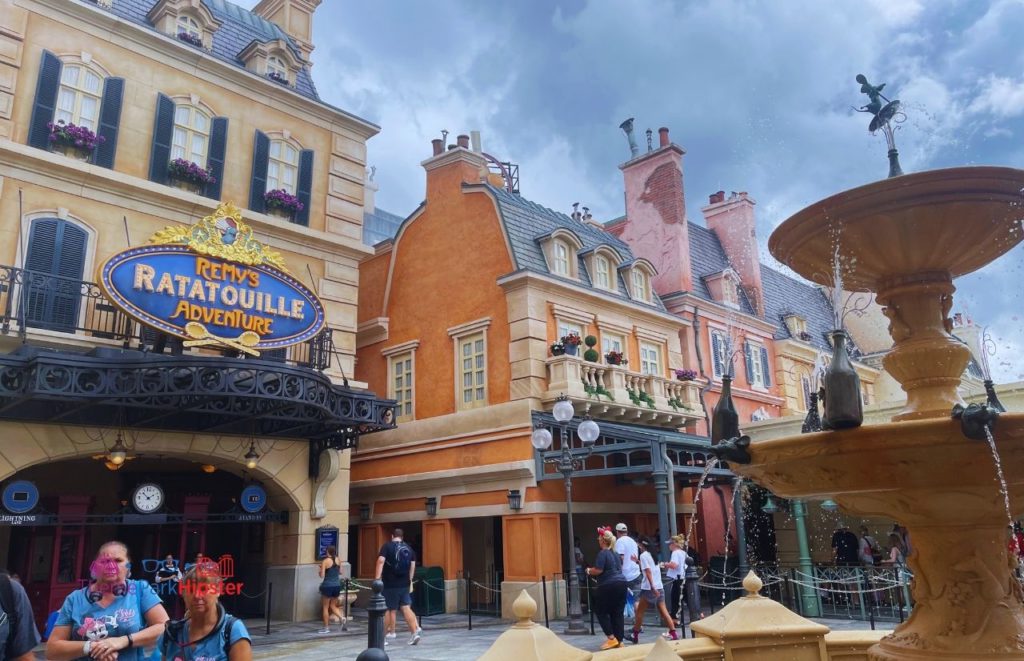 Best Days to Go to Disney's Hollywood Studios
Thursday
Wednesday
Monday
Thursday
Friday
Sunday
Saturday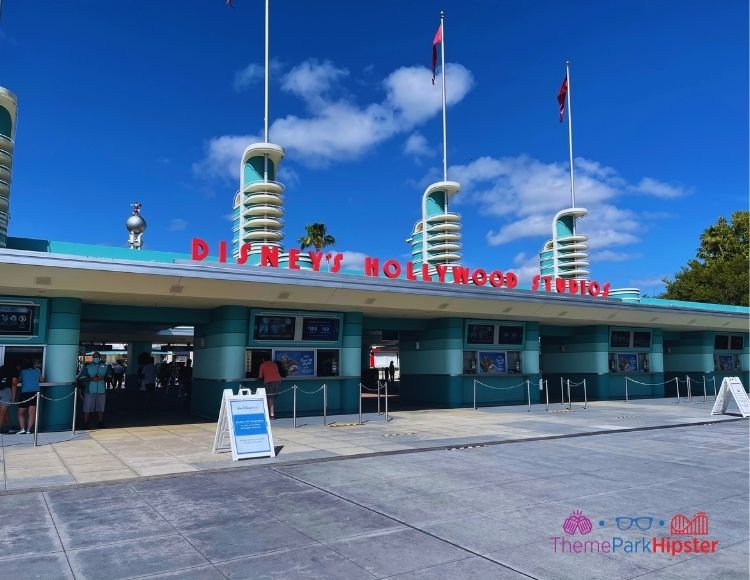 Best Days to Go to Disney's Animal Kingdom Theme Park
Wednesday
Thursday
Tuesday
Monday
Friday
Sunday
Saturday
Put It Together and What Have You Got?
Wow… that was a lot of information! So, what is the optimum daily schedule? I tend to prefer the following format:
Monday: EPCOT
Tuesday: Magic Kingdom
Wednesday: Animal Kingdom
Thursday: Hollywood Studios
Depending upon your arrival and/or departure, I strongly suggest you make Friday a repeat day. Take this time to go back and do your favorites or hit attractions you've missed.
If possible, use Saturday as a Relax Day at the Resort. Frankly, you'll avoid major crowds, frustrating wait times, and give your feet a break!
What is the Disney Crowd Calendar and How Does it Work?
Simply stated, the Disney Crowd Calendar is a user-friendly method to check how busy the crowds may be at Disney World on a particular day of the year. They are separated by month so that you can easily find the specific date for which you are searching.
In addition, they are broken down by Low (under 10-minute wait times), Moderate (estimated 15 – 30-minute wait times), and Heavy (estimated 1 hour+ wait times).
These Crowd Calendars are created by a series of experts who factor in a multitude of data, past performance, and future predictions. In short, they saved you hours and hours of homework!
Are Disney Crowd Calendars 100% Accurate?
No… but they're pretty darn close!
The past 18-months have really thrown a wrench into things. Not to mention, Disney World is in the midst of a 50th Anniversary Celebration, further exacerbating crowd levels.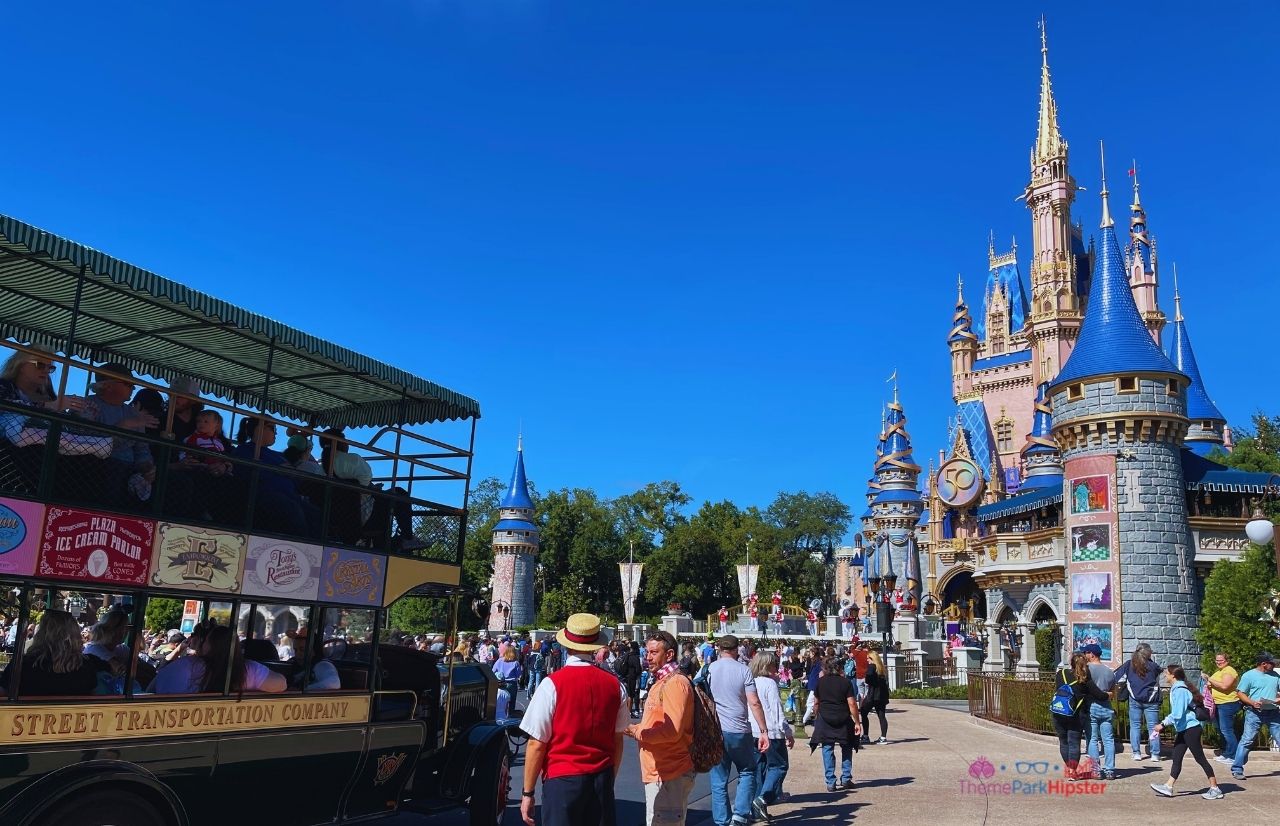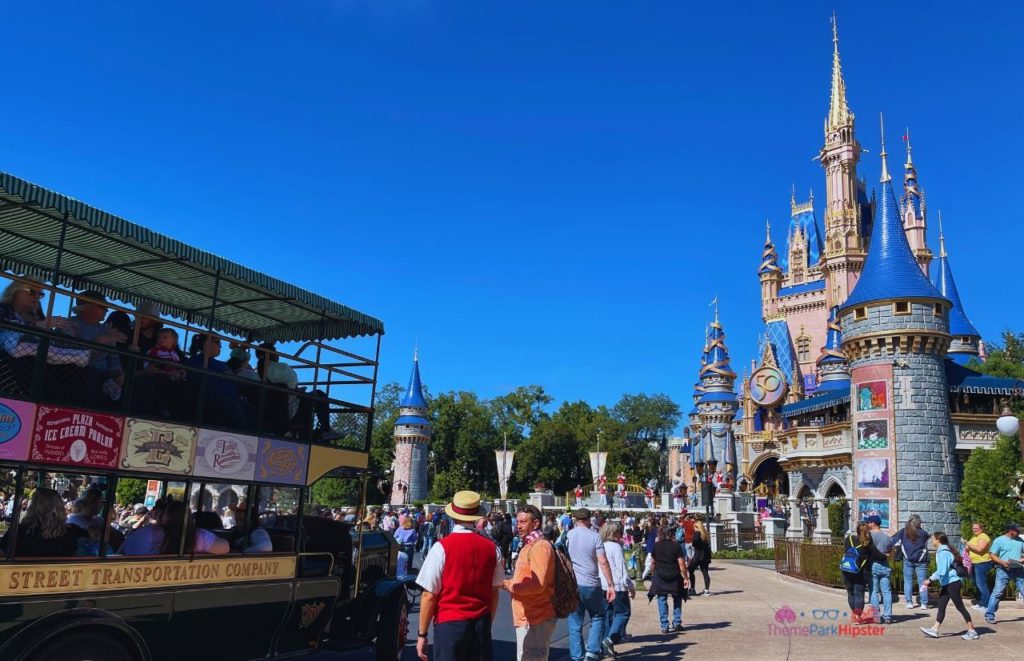 Despite these curve balls, the Disney Crowd Calendars are still incredibly useful. Treat them as a helpful study guide and you won't go wrong!
Check out this fun video to find out about Universal Crowd Calendars here on YouTube!
Top 3 Tips for Picking the BEST Days to Visit Walt Disney World
However long you think you may need for your upcoming trip to Disney World, add an extra day. You never knew when your favorite attraction may go down or that new nighttime spectacular will get rained out. Leave yourself a little flex room. We promise, you'll never be mad at having an extra few hours at the Most Magical Place on Earth.
If you are staying of Disney property, don't overlook those Extra Magic Hours / Early Entry times. Thirty minutes may not seem like much, but trust us… it can be the difference between 1 – 3 attractions!
Don't forget to have fun! Look, we love to nerd out about Disney planning. It's kind of our thing. And based on the fact that you're reading this blog, it's your thing too! You're in good company, ThemeParkHipster! Just make sure you take a second to push that spreadsheet aside, jump off the MyDisneyExperience App, and be present in the moment. Enjoy the journey and the destination will be that much sweeter!
Ready to make your trip out to Walt Disney World Resort, then get your no obligation, FREE Quote by filling out the form with The Park Prodigy by Clicking HERE!
Conclusion
And there you have it, ThemeParkHipster! I hope you enjoyed our breakdown of the Best Days to Visit Disney World Parks! Hopefully you'll walk away with a better idea of when to visit the parks!
If you're still unsure of where to go from here or are in need of some resources, we are here to help! Be sure to subscribe to our YouTube channel for more Walt Disney World planning tips.
Until next time, Happy Park Hopping Hipsters!
Planning a trip soon? If so, read the Disney Vacation Planning Guide for your next dream trip!