If you're searching for the best restaurant in Disney Springs, I'm sorry to let you down. You see, with over 20+ outstanding locations to grab a bite, I couldn't pick just one! That is why I've narrowed it down to our top 5!
I know choosing your favorite Disney World eatery can be a rather difficult quest. So, to make it easier, I have separated them by category; Most Popular, Most Romantic, Most Unique, Must Fun, and Most Bang for Your Buck!
I hope this quick and easy guide will help you decide which hotspot is right for you, as you venture to find the best restaurant in Disney Springs!
THIS POST MAY CONTAIN AFFILIATE LINKS. PLEASE READ MY DISCLOSURE FOR MORE INFO. Which means if you click on certain links, I may receive a small commission at no additional charge to you.
1. Wine Bar George (Most Romantic)
All the charm of a rustic vineyard mixed with a hip-to-the-minute downtown city vibe. With over 140 wines from which to choose, Wine Bar George gives you the perfect excuse to sip, savor, and celebrate.
Here, you will uncover a whole host of small plates, as well as family-style dishes. And if you're feeling a little swanky, try their chic brunch offerings, served exclusively on Saturdays and Sundays from 10:30 AM to 2:00 PM.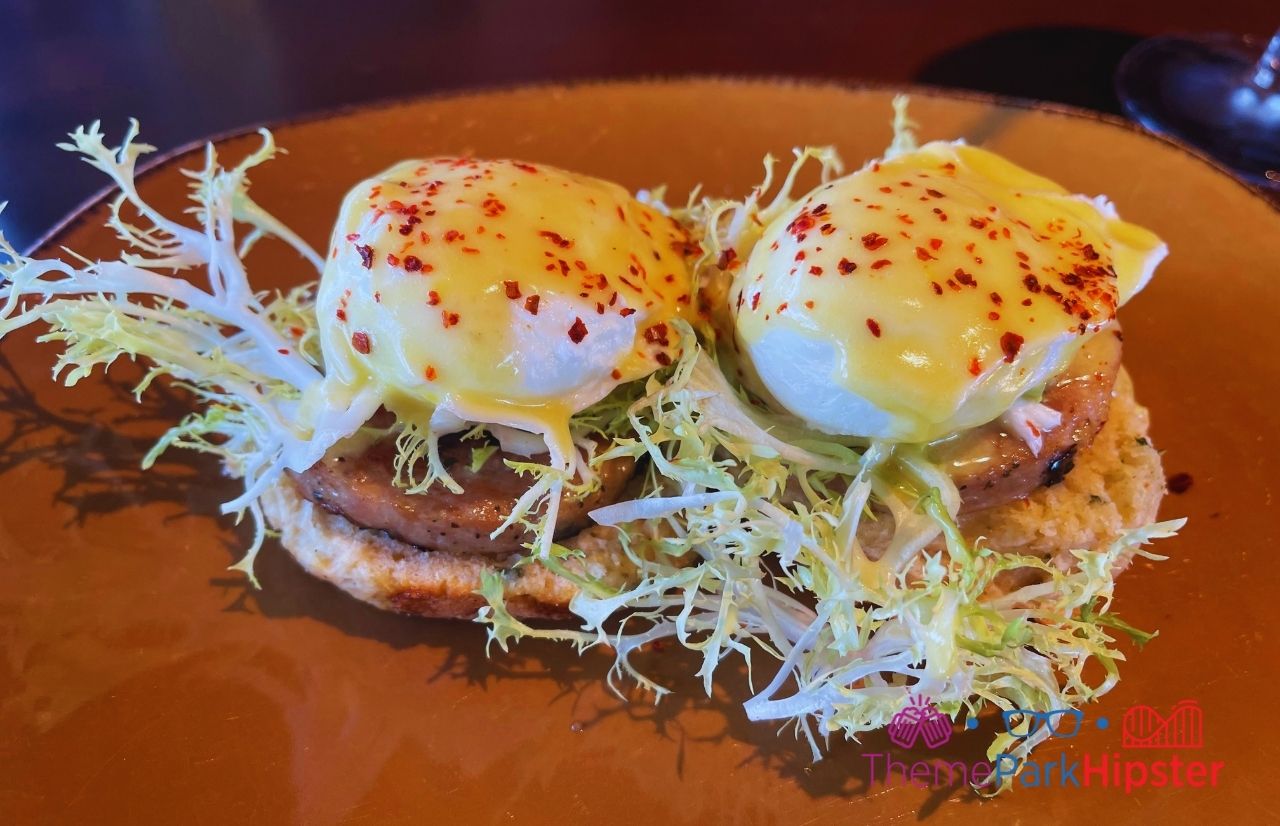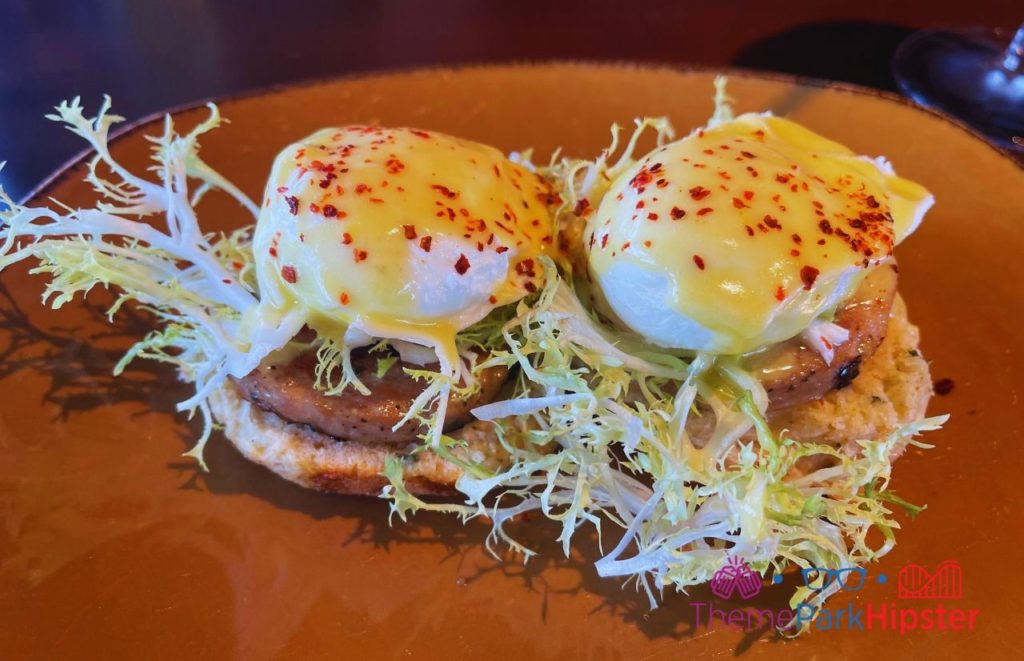 Sophisticated yet accessible, this fine establishment is sometimes overlooked due to its high-end outward appearance and upscale menu.
But allow me to reassure you, ThemeParkHipsters… if you're a foodie at heart and on the search for a new place to kick your taste buds to the next level… give good ol' George a try!
Price Range: $$ ($15 to $30)
Must Try: Burrata – Seasoned Tomatoes, Olive Oil, Grilled Bread
2. The Edison (Most Unique)
Get ready to take a stroll down memory lane! Packed with steampunk panache and fine retro flair, The Edison is a no brainer when it comes to making our list for Best Restaurants in Disney Springs!
If you've never stepped inside this epic eatery, allow us to explain – the entire place is decked out from head to toe in roaring 20's style.
In addition to looks, it is well-known for hosting some of the most eclectic entertainment in all of Walt Disney World, offering a lineup of unique acts, ranging from vocalists to aerial acrobatics. And as for grub, there are 7 distinct dining and bar areas within this hopping joint.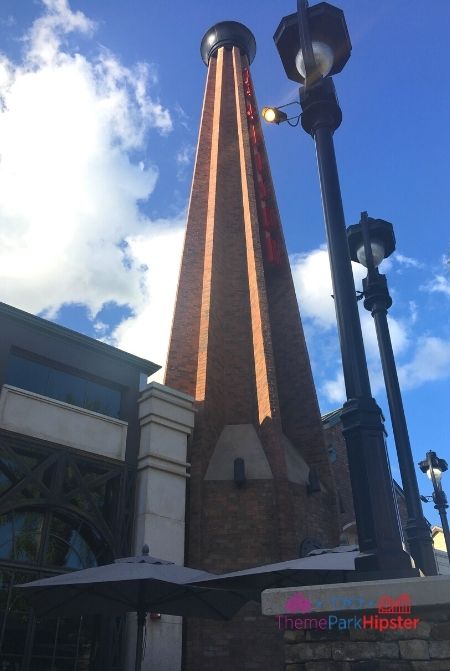 So, whether you're hankering for a highball or ravenous for a Prime Rib, the crew at The Edison is sure to deliver you a heaping helping of grade A, all-America feasts and libations.
Price Range: $$ ($15-$30)
Must Try: B 'Clothesline Candied Bacon – Maple, Black Pepper, Fruit Mostarda, Sweet and Spicy Pickle
3. The Boathouse (Most Popular)
Try a little land and sea from this famous dockside dining experience! The menu here is bejeweled with everything from fresh fish and top-of-the-line steaks to a world-class raw bar and downright decadent desserts!
If you've got a few picky eaters in your party, don't worry – there is plenty of casual fare, such as burgers, lobster rolls, and more.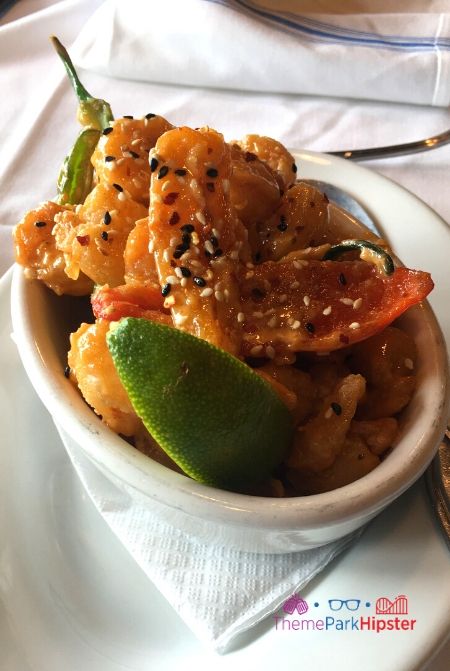 If you're looking to indulge, take a gander at any of their three outdoor bars. Grab your license to chill and relax with a frozen concoction, coastal cocktails, or a rare vintage from their extensive wine list.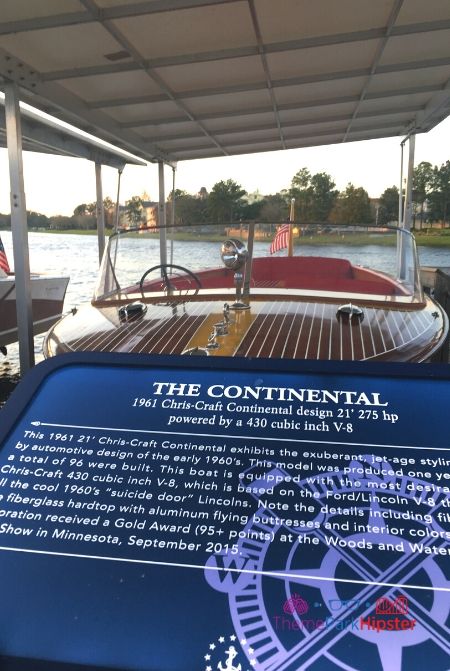 If you have an ocean dweller in your party, they will love the nautical themed décor, filled with frills and oceanic charm throughout.
Price Range: $$ ($15-$30)
Must Try: Oysters in the Half Shell – Gibsons Bombay Gin Cocktail Sauce and Cucumber Mignonette
4. Paradiso 37 (Most Bang for Your Buck)
If you've ever been walking down the strip at Disney Springs and been met with a tantalizing aroma that plays tag with your taste buds, you can bet your bottom dollar that it is coming from Paradiso 37!
And a dollar is all about you'll need at the wallet-friendly Latin-inspired dining experience. This is one of the only Table Side restaurants you can find on property that you can grab a chips, salsa, wine, and dessert for $26 bucks!
And not only will this mouthwatering option provide you with flavorful dishes inspired by popular street foods of the Americas, but you'll also be dining face-to-face to one of the most stunning waterfront views on all of Walt Disney World property.
Editor's Note: Although the food at Paradiso 37 is budget-friendly here, I DON'T recommend this Disney restaurant for solo travelers as the staff are not very accommodating to this type of traveler.
5. Raglan Road Irish Restaurant & Pub (Most Authentic)
Everything you'd expect from an Irish Pub… only crank that dial up to ten! This place has live musicians, Irish step dancers, and more! However, this is one watering hole that can bring both the sizzle and the steak.
Their menu proudly showcases award-wining contemporary Irish cuisine, cooked by a Master Chef, and prepared in conjunction with local Florida producers.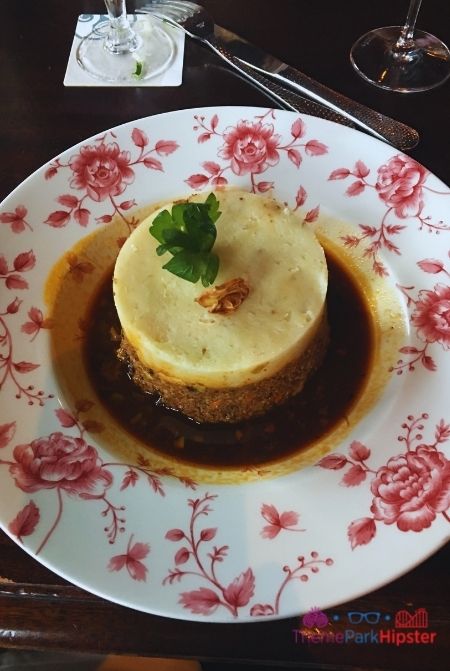 Do yourself a favor and devote a full night to hanging out at Raglan Road… before you know it, it'll be your home away from home!
Price Range: $$ ($15-$30)
Must Try: Let There Be No Rush Pork – 12 Hour Braised Pork Shoulder on Mashed Potatoes with Creamed Sage Cabbage, Red Wine Jus, Caramelized Apple Puree
ORDER NOW to secure your Walt Disney World theme park ticket! GET MY TICKETS.
In Conclusion…
Well ThemeParkHipster, I hope my list of the Best Restaurants at Disney Springs provided a bit of bitesize info for your next night out on the town!
Hopefully you'll walk away with a better understanding of where to head for solid theming, food, and fun so you can make an informed decision on your next trip to Disney Springs!
OH – and one last thing before I go – be sure to list your FAVORITE Restaurant at Disney Springs in the comments below before you leave this page – because variety is the spice of life!
Until next time, Happy Hopping Hipsters!
About the Author
UP NEXT: Do You Have to Pay to Park at Disney Springs? (Full Guide)