Do you know where to start when getting your Disney World packing list together?
I receive a lot of questions about what to bring to Walt Disney World. Many theme park travelers want to know what basic Disney essentials are needed for a day at the parks and for the best vacation.
THIS POST MAY CONTAIN AFFILIATE LINKS. PLEASE READ MY DISCLOSURE FOR MORE INFO.
The Importance of Planning Your Disney World Packing List
I know you've probably had times where you've realized that an item you intended to bring was left on the kitchen counter?
Maybe a portable charger or some wet wipes that didn't quite make its way into your backpack or suitcase.
It can be very frustrating having to resort to plan B because you forgot your Disney essentials.
Sometimes these items are things you can't pack for days as they're still in use until you are ready to start your solo vacation.
Considering the fact that a lot of people hate packing and having to deal with getting everything set for a trip or vacation, it's no wonder that some things can be forgotten.
Packing for a trip to Disney World is not always an easy feat.
Whether you intend to be there a few days or take a vacation as an adult, you should be prepared not just for crying toddlers and moody teenagers, but also for extreme weather conditions and of course any other emergency.
If you thought Disney World was magical as a child, you should wait to experience it as an adult!
In order for you to do this, you need to step up your packing game.
A lot of people find it difficult to prepare adequately for such trips, but with this ultimate Disney World packing checklist and some handy tips to make it easy, you'll be ready to go in no time.
So, here are some Walt Disney World packing tips to help you on your next trip to this magical place.
ORDER NOW to secure your Orlando theme park ticket reservation in the parks! GET MY TICKETS.
5 Disney World Packing List Tips for Adults
1 – As Much as Possible, Try Not to Over Pack…but I get it if you do!
First of all, if you have a Disney World packing checklist, try not to outdo that list.
Usually, people don't want to overpack but going on a trip to Disney World may require the need to do so.
Such as, the crazy Florida weather!
You should always bring spare clothing, especially if you do not intend to do laundry while you're at Walt Disney World.
2 – Prepare for the Heat, Humidity, and Rain
The weather conditions are a bit more humid than a lot of people are used to so, it may be a bit too much for just a regular t-shirt.
This is why you'd need to possibly pack multiple lightweight shirts to defeat the heat and humidity.
Plus, you will most likely need to change your shirt because of the extreme heat if you plan on visiting Disney World anytime between June and late September.
Hipster Power Tip: Always pack a small umbrella to not only cover you during the rain, but to beat the Florida sun. You can find a UV Umbrella here on Amazon!
3 – Start Packing Early
When planning a trip to Disney World, it's vital that you start packing early.
The perfect hack is to put your suitcase in the center of your bedroom and gradually put the things on your Disney packing list inside of it.
This will help you remember things like all your chargers and little such as your toothbrush.
Plus, packing this way makes it so much easier and less stressful as your departure day approaches.
4 – Eliminate Those Awkward Situations
When prepping for your trip, you'll want to get an additional carry-on bag ready to house your essentials that are needed for your travel day.
If you're like me, then you know that your carryon is so vital just in case a not so magical moment happens like the loss of your luggage.
Plus, if you're using Disney's Magical Express, then your luggage will take a few hours to arrive to your room. I know that is not always ideal for you if you've been stuck on a plane for most the day.
You'll want to have key items in your carry-on that will allow you to freshen up once you get into your resort room.
Carry-on Items Such As:
Deodorant
Travel toothbrush and toothpaste
Chargers (always good to have to keep your phone charged)
Underwear
Makeup (lip gloss, mascara, eye-liner)
Grab Your Own Disney World Packing List Below!
5 – Have Snacks Available
Walt Disney World has some of the BEST theme park food options available, but it can hurt your travel budget.
So, in order to keep your food budget under control, you should consider packing some snacks that can help hold you over in between your main Disney meals.
Saving money on Disney food will allow you to enjoy other things like special events or the incredible Disney merchandise.
The Ultimate Disney World Packing List for Adults
Now that we know how to pack for our Disney World vacation, let's look at what to pack. Below are a few items to help you prepare your own packing checklist.
What should I pack for a week at Disney?
Let's start with the obvious, clothes.
Clothing for Disney
You always want to pack comfortable items such as shirts, shorts, sneakers, swimwear, pajamas and underwear.
Pay special attention to the type of undergarments that you bring since you'll want something that's extremely comfortable and something that can withstand the heat of Florida.
Remember, you'll be doing A LOT of walking so you want to always think of ways to prevent any injuries such as blisters, muscle soreness, and foot pain on your Walt Disney World vacation.
Toiletry Basics
As a solo traveler, this list can be endless since you'll want to make sure you have all your basics covered.
Some of the things to think of are:
Deodorants
Floss
Hand Wash
Lip Balm
Lotion
Make-Up
Nail Cutters
Nail Polish
Perfume
Q Tips
Sanitizer
Shampoo and Conditioner
Shower Gel
Sunscreen
Tampons or Sanitary Towels
A Toothbrush
Toothpaste
Tweezers
Wet Wipes
If you're staying in a luxury Orlando vacation home, then you may end up doing your laundry. So, you should include some laundry soap and bags on your checklist.
You can always check with your resort to see if the offer free laundry detergent.
Important Paperwork
A lot of times it is easy to forget your passport, photo I.D., boarding pass or your hotel confirmation number. This is why packing important paperwork early should always be a high priority to you.
Other necessary documents include:
Car Rental Information
Credit Cards
Insurance Coverage
I do understand that we are in the digital age, so all these can be saved on your phone. I am old school so I like to have my physical copy just in case I can't access any of the documents from my phone.
Read: Disney World Travel Insurance: Is it Worth It?
Prescription Meds
Now the Pharmacist side of me has to come out.
When taking any trip, whether a business trip or a relaxing vacation, it's important to make sure you have all your refills lined up and completed.
You'll also want to have any special instructions on you at all times that way if there's an emergency someone will be able to help you.
I recommend having the essential over-the-counter meds (OTC) on you for one of those "just-in-case" scenarios.
OTC's Such As:
Pain or Fever Meds- Acetaminophen (Also known as Tylenol) and Ibuprofen (Also known as Motrin)
Anti-Histamines – Loratadine (Also known as Claritin) or Diphenhydramine (Also known as Benadryl)
Med to Help Diarrhea – Loperamide (Also known as Imodium)
Anti-Nausea/Motion Sickness Med – Meclizine (Also known as Dramamine)
What to Pack in Disney World Park Bag?
Now that you know what to place in your suitcase for Disney, let's go through the essentials needed for a day at the park.
1- Have the Disney Photo Checklist
2- Disney Autograph Book and Pen
The inside pages contain 100+ blank sheets of high quality white paper suitable for writing in pen or pencil.
3- Frosty Towel
The Florida summers are brutal and you'll need this handy frosty towel to keep cool.
4- Pennies for Press Printing Machine
Pressed pennies are a relatively inexpensive souvenir and the machines that create them can be found at many of the attractions throughout Walt Disney World.
5- Hipster Glasses
No trip to the sunshine state is complete without the Hipster glasses!
6- Mickey Mouse Hat
Stay protected from the brutal Florida sun!
7- Disney Trading Pins
Jump start your collection by buying a pack online. Trading pins are always a welcomed gift for Disney fans. They're usually inexpensive and easy to ship if needed.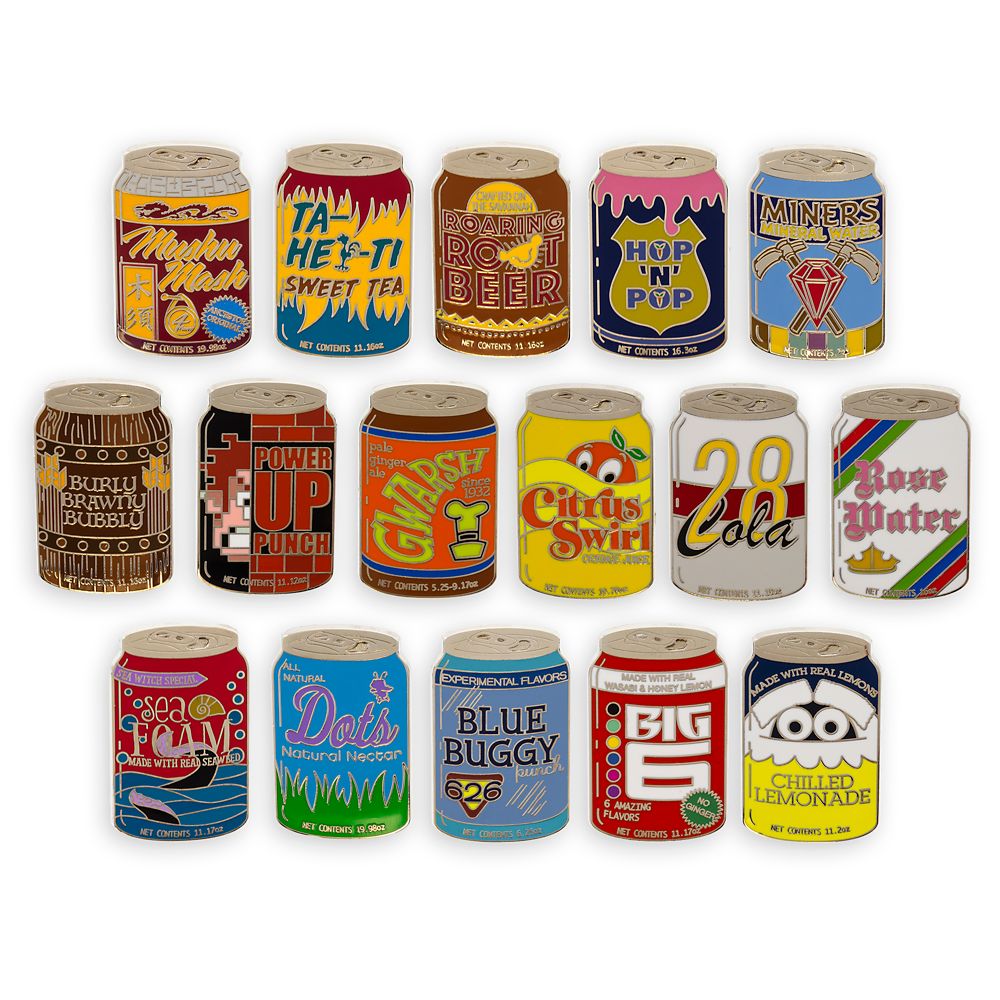 8- MagicBand and Theme Park Ticket
Don't forget to have your MagicBand and theme park ticket on hand. This will help you bypass the ticket booths and head straight towards the gates.
9- The Solo Theme Park Traveler's Guide
In this book, I show you how to enjoy theme park hopping alone in a simple and easy way. This lighthearted handbook will dispel the myths of going to theme parks alone and will inspire you to create your own solo theme park memories.
The Solo Theme Park Traveler's Guide will also give a quick breakdown on each of the major theme parks in central Florida: Walt Disney World Resort, Universal Orlando Resort, Busch Gardens Tampa Bay, and SeaWorld.
10- Hand Sanitizer
PURELL Advanced Instant Hand Sanitizer – Travel Sized Jelly Wrap Portable Sanitizer Bottles are a must have for your Disney packing list.
PURELL Winter Season scents includes 4 winter inspired scents with JELLY WRAP carriers (total of 8 JELLY WRAPs, featuring 2 of each winter scent).
11- Small Snacks
Cookies Chips & Candies Snacks Variety Pack Bulk Sampler Assortment are the perfect food care package and great for a day at Disney.
12- Disney Guidebook
Birnbaum's 2020 Walt Disney World: The Official Guide
The 2020 edition delves into detailed descriptions of all attractions, resorts, and eateries.
Plus, it offers money-saving coupons and strategies to maximize your vacation budget; and includes a peek into Star Wars: Galaxy's Edge.
13- Walt Disney World One-Day Itinerary Plan
Download your FREE Walt Disney World one-day game plan!
14- Disney Button
You need to let everyone know if it's a special day.
Plus, Disney buttons are free!
Some of the special buttons let people know that's your first visit, your birthday, your anniversary and so much more!
You can pick up a button from guest services, the ticketing booths, or from your Disney hotel concierge.
15- Mickey Mouse and Minnie Mouse Ears
Because no Disney trip is complete without Mickey or Minnie ears!
The rose gold Minnie ears were the hottest Disney item of the year, selling out within the first day of release.
These beautiful Minnie Mouse ears are sequined and padded with a glittery fabric bow.
16- Have the My Disney Experience App Downloaded
This app allows you to view each Disney theme park guide map. You can also book your FastPass+ reservations and dining plans.
Don't Forget to Pack These Items in Your Disney Bag
Backup Batteries
Camera
Chargers
Cooling Towel
Handheld Electric Fans
Water
Ziploc Bags
Check out some of the best backpacks for Disney World here!
What to Know Before You Go
Taking a trip to Disney World should necessitate a few questions before you set out to do your packing.
What should I pack for Disney World in summer?
If it's in the summer, you want to prepare for the heat and humidity. So, items such as:
Water
Lightweight clothing
Water Mist Fan
Cooling Towel
A Hat and sunglasses
How should I pack if I'm going to Disney with children?
If you're not traveling alone to Disney, then you'll need to think about the needs of your child or kid that is with you.
You'll want to have:
A change of clothing
Water
Autograph book
Cheaper souvenirs purchased before trip
Snacks
Hats
Sunscreen
Can you bring bags on rides at Disney World?
Yes you can. You can bring an average size bag with you on every ride at WDW.
You can learn more about prohibited items at Walt Disney World Resort here.
Is there Foreign exchange at Disney World?
Absolutely!
You can change from any denomination to dollars in Walt Disney World at most Guest Relations locations.
Knowing that this is possible saves you the stress of knowing that there are locations to handle your currency on your trip.
Ready to start planning your next Disney World vacation? Listen to the latest podcast episode on Apple or on your non-Apple device now!
Final Thoughts on Your Disney World Packing List
Taking a vacation to Walt Disney World can be fulfilling, so try not to stress too much if you feel like your packing list overwhelming.
Make the journey of packing for Disney an adventure and just enjoy the anticipation for a magical trip.
Did I miss an item on this Disney World packing list guide? If so, let me know in the comments section below!
If you enjoyed this article, then you'll love these:
Also, don't forget to save and print your own Ultimate Disney World packing list here!
Until next time, Happy Park Hopping Hipsters!
NikkyJ
(Original Article Date February 11, 2018/Updated July 25, 2020)