Disney Solo: Hollywood Studios Edition!
Is Disney World Hollywood Studios for solo travelers?
Absolutely!
Disney's Hollywood Studios is a solo theme park traveler's must!
Hollywood Studios was once known as Disney-MGM Studios when it opened in 1989. It has always been a great half-day theme park for those visiting Walt Disney World solo; however, it is now a park that is spectacular to discover for over a whole day.
The addition of Toy Story Land and the coming addition of Star Wars Land, has made Hollywood Studios a competitive theme park.
Doing Hollywood Studios solo doesn't have to be intimidating. Since I started traveling to Disney parks alone, I've noticed I'm confident meeting new people.
I'm also able to let go just a little bit of my introverted side.
THIS POST MAY CONTAIN AFFILIATE LINKS. PLEASE READ MY DISCLOSURE FOR MORE INFO. Which means if you click on any of the links, I'll receive a small commission. This helps support the website and allows me to bring you more content. Thank you for your support!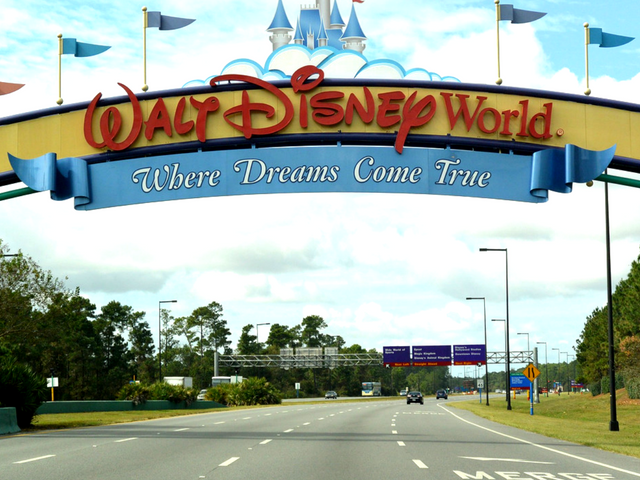 The Disney parks are suited just for solo adult travelers. You will never have to worry about feeling isolated or scared when going at it alone.
Do you think people will notice that you're alone?
Or, do you feel you will not have as good of a time on your solo Disney trip when compared to going with others?
If this sounds like you, then I'm here to help guide you into the perfect solo day at Disney's Hollywood Studios.
As a solo park hopper, Hollywood Studios offers many activities that can be thoroughly enjoyed, such as the Hollywood-inspired theatrical shows, terrifying yet amazing rides, and the all-in dining–entertainment experiences offered at such places as: 50's Prime Time Café and Sci-Fi Dine-In Theater.
The cool thing about Hollywood Studios is that the attractions and shows are not too far apart, which makes it easy to navigate the park and do everything in one day.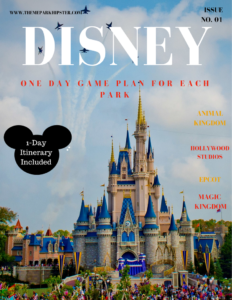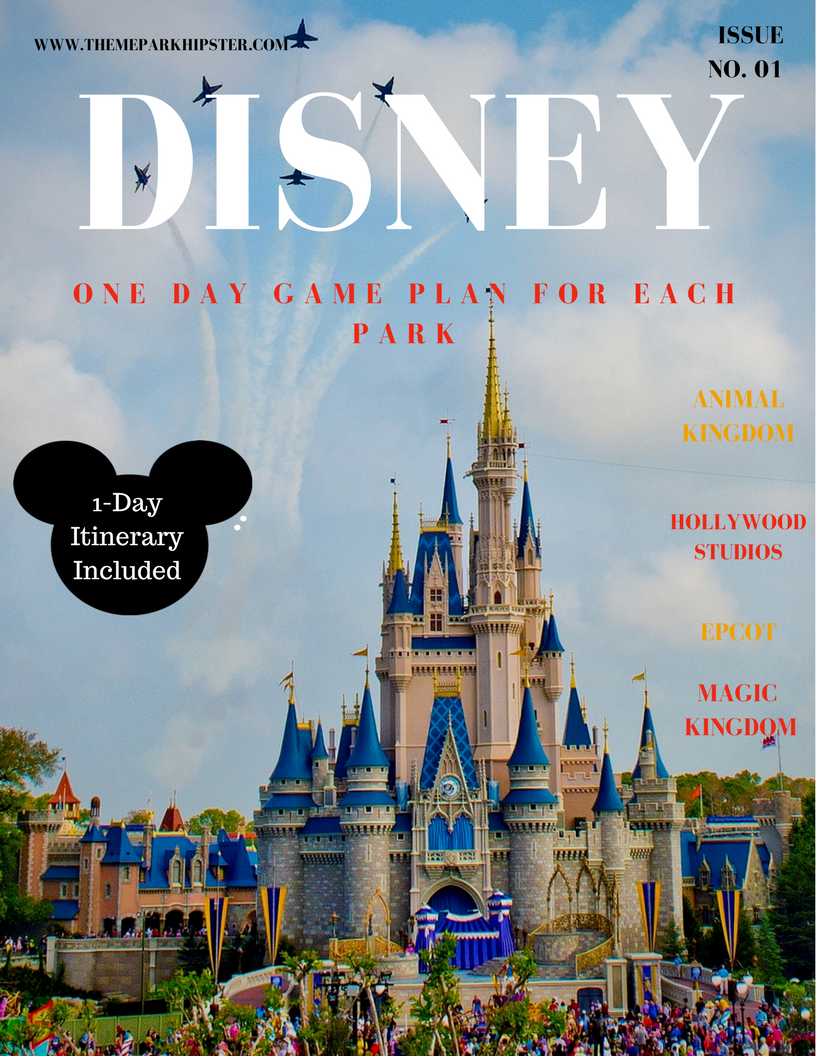 Get you Hollywood Studios One-Day Game Plan here!
Now, allow me to welcome you to Disney's version of the historic Hollywood, California!
9 First Timer Tips to Jump-start Your Solo Hollywood Studios quest!
 1 – Don't Jump Right into Solo Travel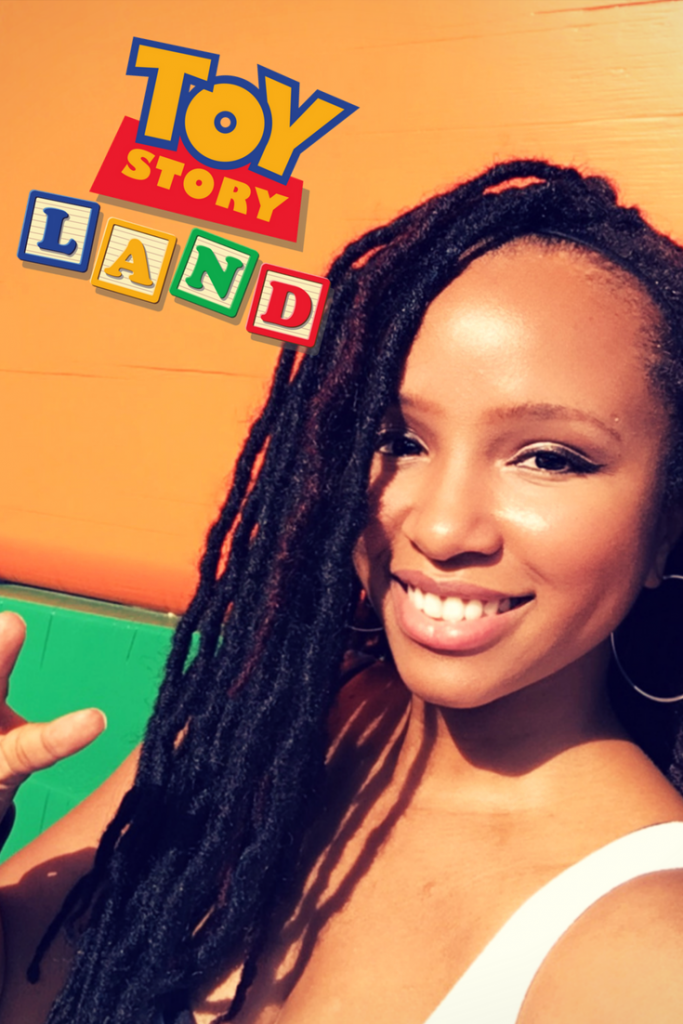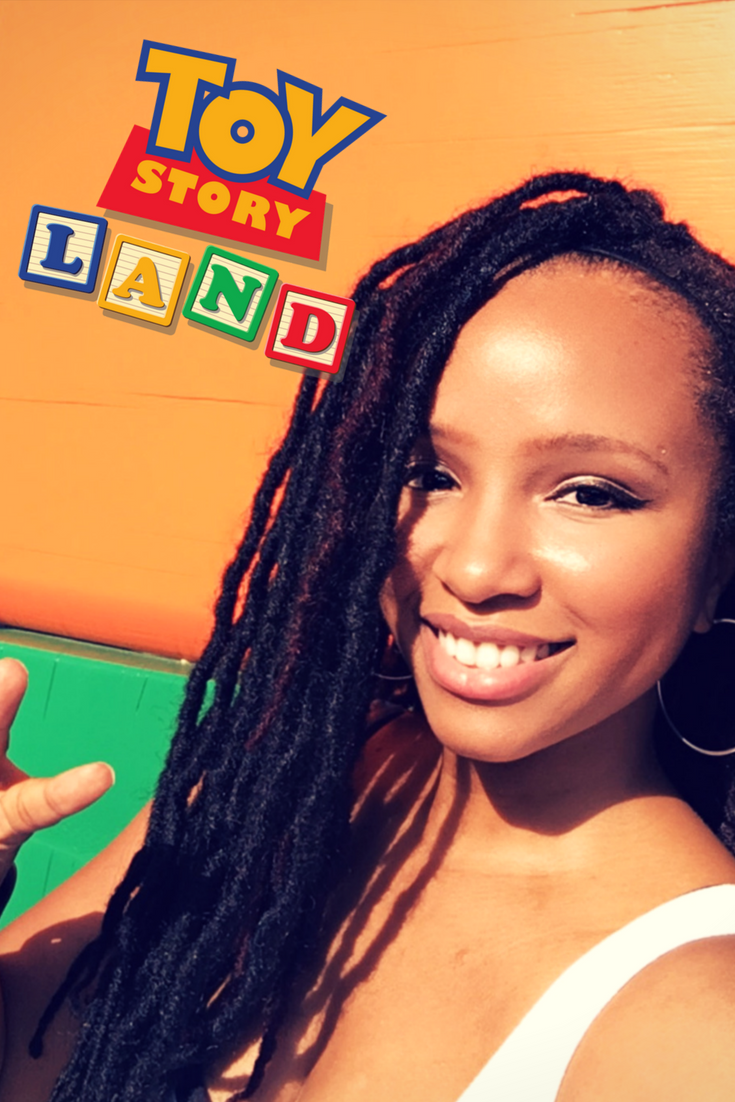 Traveling this way can be daunting to some Disney fans so, I recommend starting small when it comes to solo travel. Let's say you arrive to Disney one day prior to your whole family getting there, then try to do a section of Hollywood Studios to see if that makes you feel comfortable with traveling alone.
This may just convince you to try a whole day at one of the Walt Disney World parks on your own.
2 – Plan out Your Day at Hollywood Studios
The thought of going to a Disney park alone may already be too stressful, so I recommend mapping out your day. Having an itinerary relieves travel anxiety and keeps your mind occupied with all the fun stops you plan on doing at Hollywood Studios.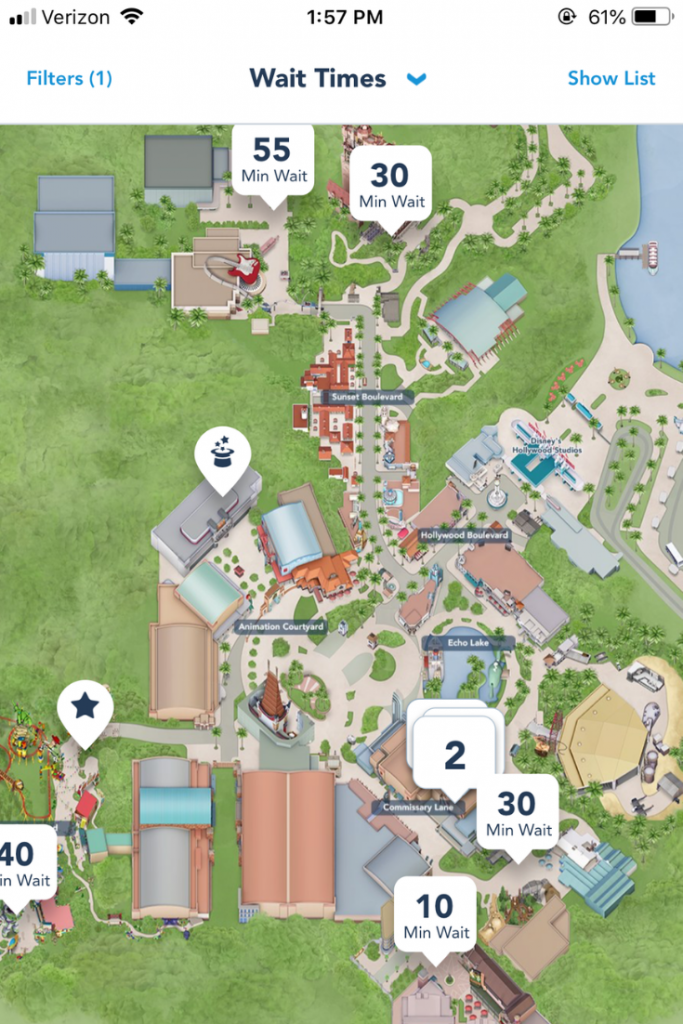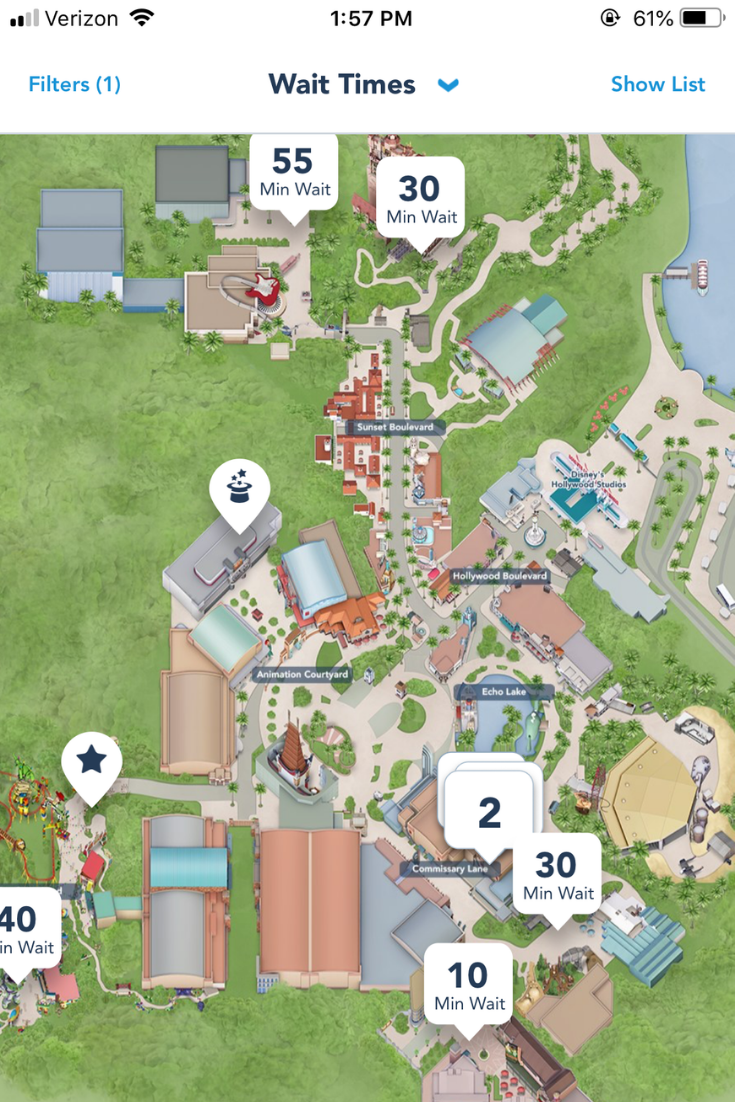 Be sure to go over the park map in the My Disney Experience App.
---
For you guys, I now have The Solo Theme Park Traveler's Guide for theme park hopping alone. A handbook I wanted to share with you all. In celebration of the release, I put together this post of tips just for you!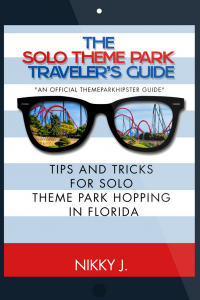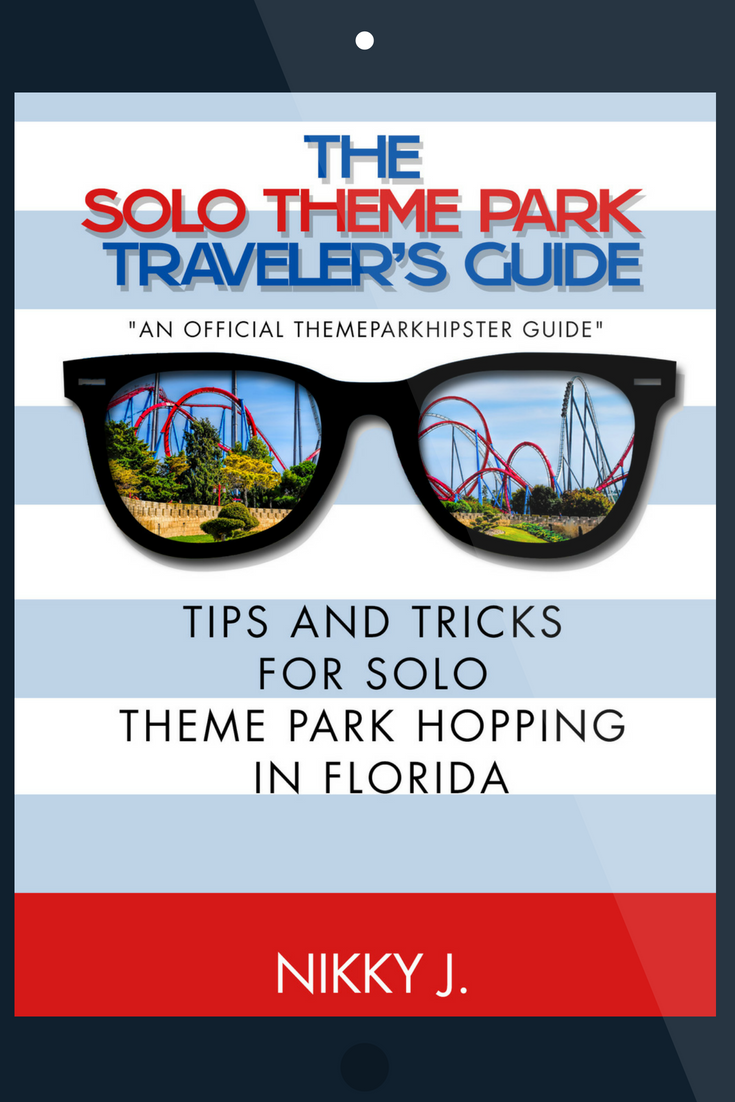 ---
3 – Get Your Hollywood Studios FastPasses and Reservations ASAP
FastPasses to the hottest attractions such as the Slinky Dog Dash roller coaster in Hollywood Studios need to be booked like yesterday! You will thank me later for this and your solo day at Hollywood Studios will be EPIC!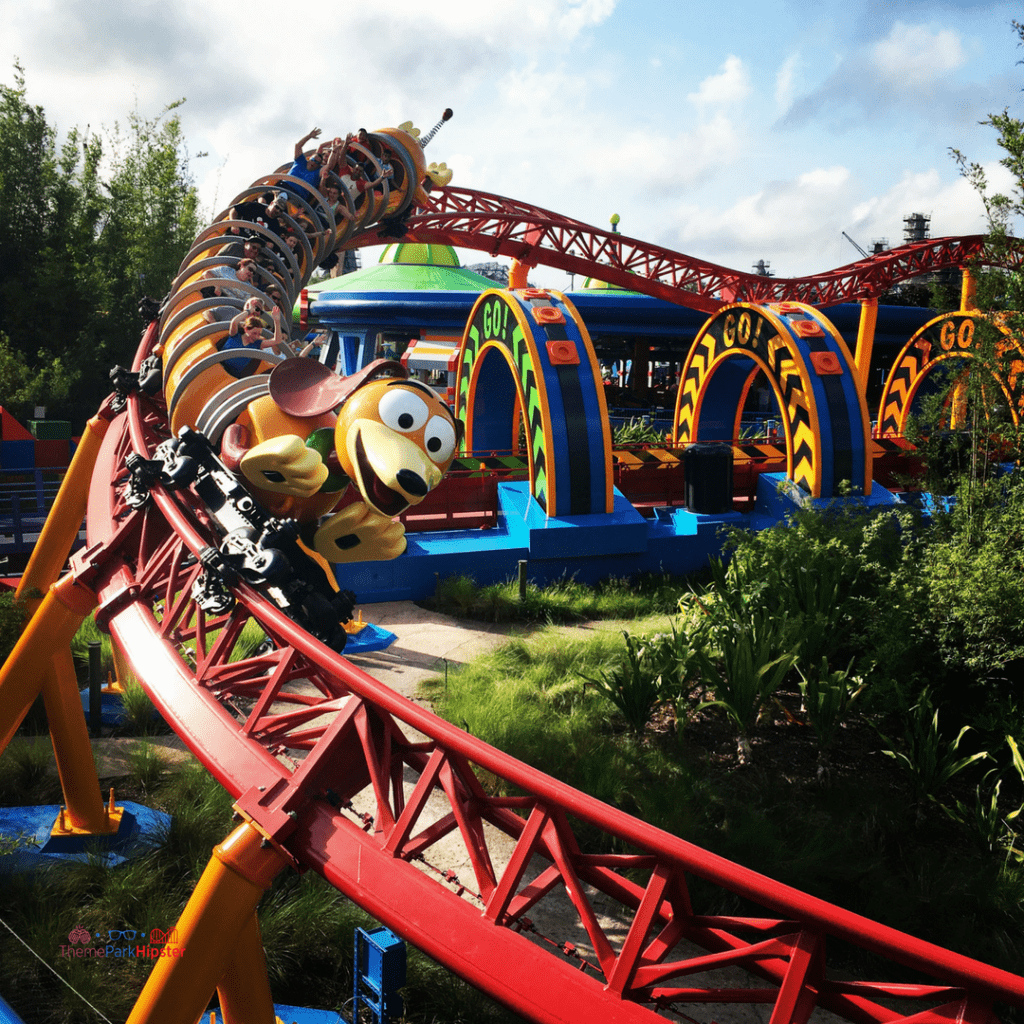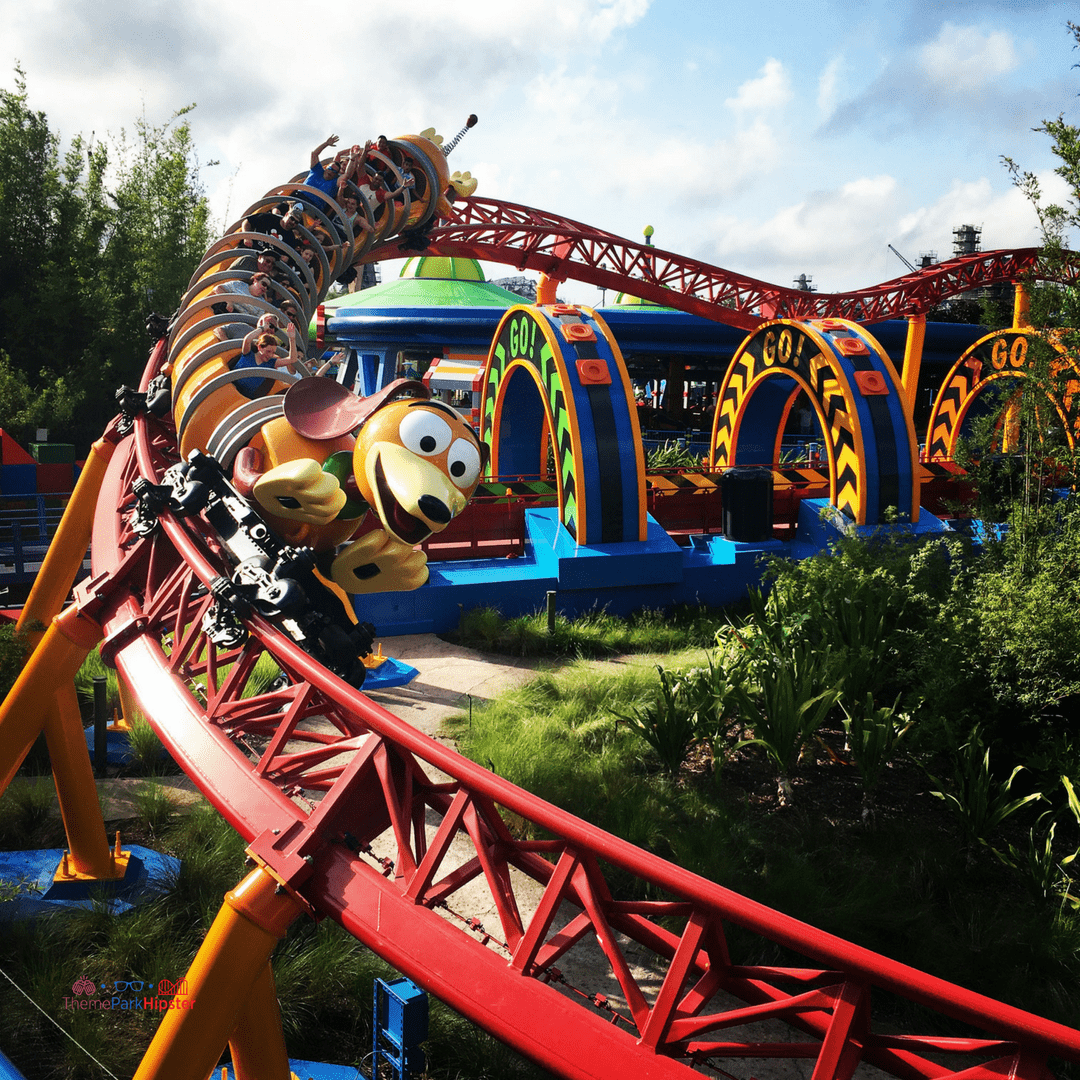 [alert alert_heading="Hipster Power Tip: " alert_text="When choosing FastPasses for Hollywood Studios be sure to choose at least one of the following attractions due to popularity: Twilight Zone Tower of Terror, Slinky Dog Dash, or Rock 'n' Roller Coaster." alert_style="alert-warning"/]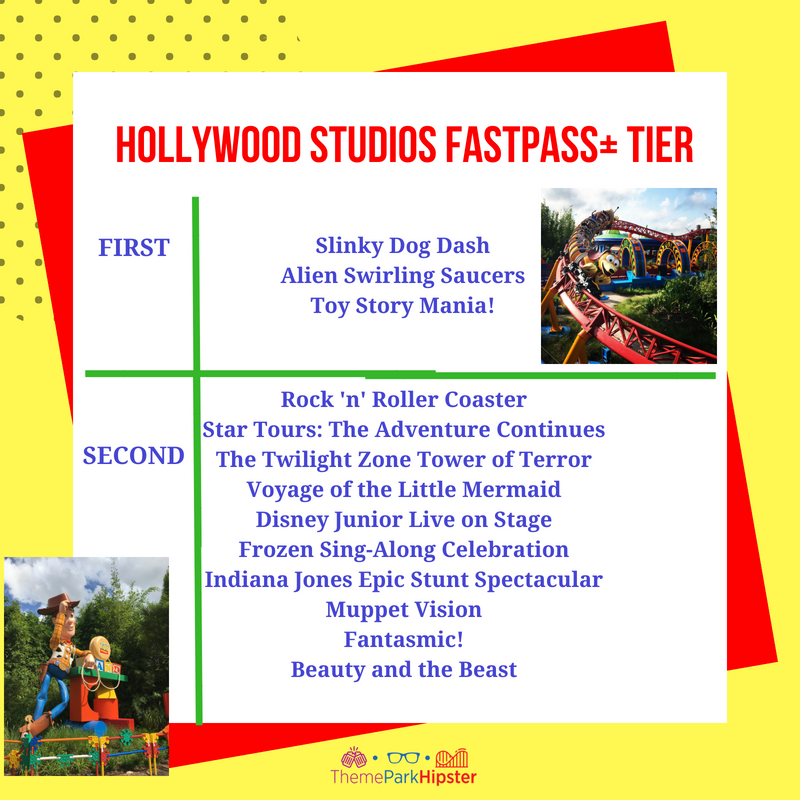 In addition to booking your FastPasses, you'll want to make other reservations early too. Walt Disney World is the top tourist destination in the world. This is an advantage for you, because you will never have to think of what to do.
You'll want to book your dining or special event reservation as soon as you know your Disney vacation dates. Popular Hollywood Studios restaurants and annual events book up quickly.
4 – Discover All the Lands of Hollywood Studios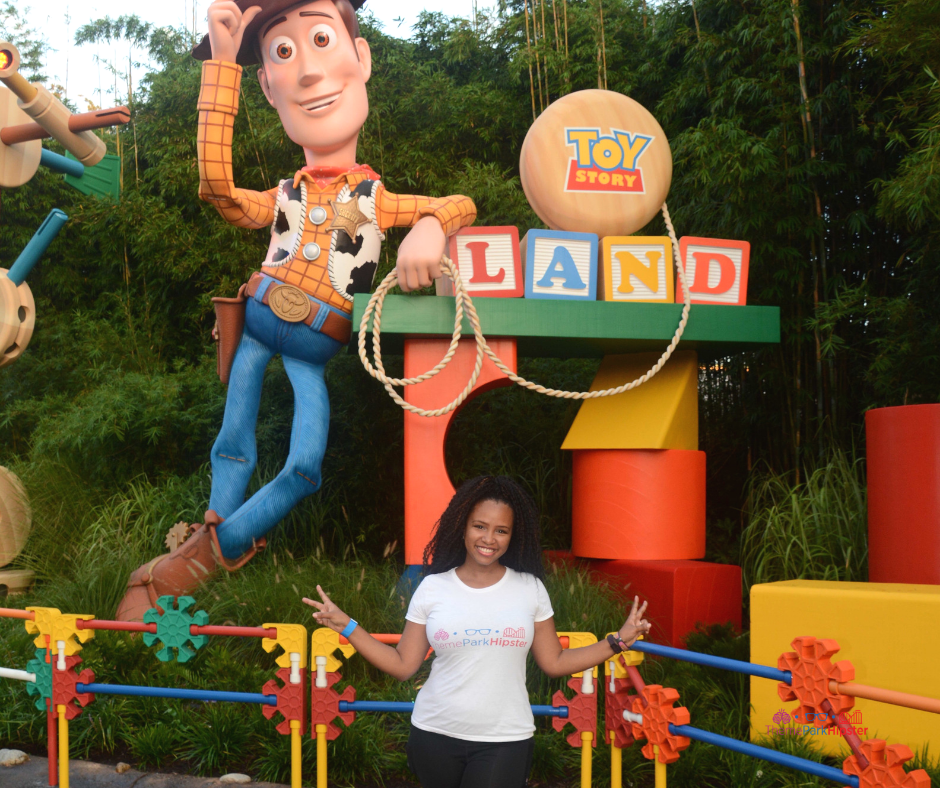 Learn the different history of each land or area in Hollywood Studios. There are so many unique hidden gems and facts that you'll love learning about as you walk through each highly themed area. Toy Story Land is a gem in its own right. Being shrunk in Andy's backyard, sends you into a fun sense of nostalgic charm.
It's sooo magical!
I also recommend exploring the Hollywood Tower Hotel. An attraction with a story told with deep and intensely terrifying details.
5 – Experience Your Hollywood Studios Must Do Attractions
Disney SOLO | Hollywood Studios Sights and Sounds Walkthrough and Vlog
Since this is your solo Disney trip, it's a time to do Hollywood Studios your way!
This is the MAIN PERK of going to Walt Disney World alone.
In order to get all your Hollywood Studios must do's, I suggest doing a bit of researching on the web and writing everything down you want to accomplish.
Here Are My Hollywood Studios Must Do Attractions and Dining
Beauty and the Beast, Sunset Boulevard
Dining with an Imagineer, American Food, Hollywood Brown Derby
Encounter Kylo Ren at Star Wars Launch Bay, Animation Courtyard
Indiana Jones Epic Stunt Spectacular!, Echo Lake
March of the First Order, Star Wars,
Rock 'n' Roller Coaster Starring Aerosmith, Sunset Boulevard
Star Wars: A Galactic Spectacular- Fireworks, Stage Show
Star Wars Land…. Coming Soon!
The Hollywood Brown Derby Lounge, American Food, Hollywood Boulevard
The Twilight Zone Tower of Terror, Sunset Boulevard
Toy Story Land
Tune-In Lounge, Lounge, American Food, Echo Lake
Voyage of The Little Mermaid, Animation Courtyard
Walt Disney: One Man's Dream, Animation Courtyard
6 – Don't be Afraid to Socialize
I know firsthand what it's like to be an introvert, but get out of your comfort zone and introduce yourself to at least one person on your day at Hollywood Studios.
Get familiar with your social media community. There are lots of Facebook groups dedicated to Disney enthusiasts.
These groups usually have people in it who frequently travel to Disney parks solo. They will become your very own theme park family and they will also help you out with the latest park news and their own personal theme park hacks.
Your Instagram community is another place to get to know your Disney family. Once these relationships are formed online, they may lead to long-term friendships.
7 – Take Lots of Photos at Hollywood Studios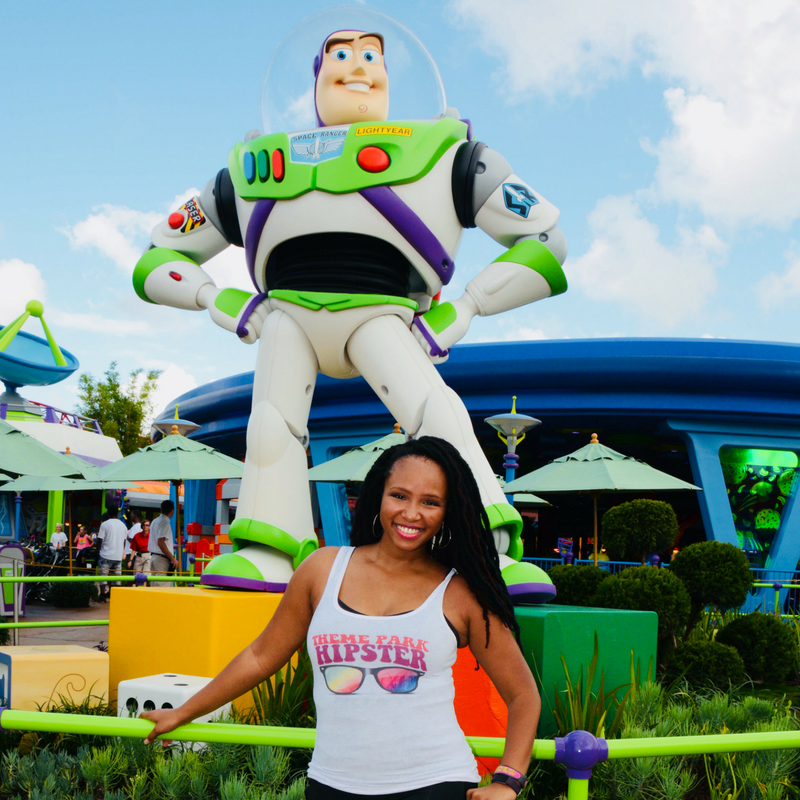 Take advantage of the PhotoPass system at Disney, where Cast Members will take photos for you that can later be retrieved digitally (on your computer or your phone).
Don't forget to take photos with characters in the park.
Now that I'm a bit older, I love meeting all the characters in Hollywood Studios, such as, Woody and Jessie. I also love watching others dress like the characters they plan on meeting in the parks. It always makes for amazing photos!
8 – Know the Reasons Why doing Hollywood Studios Solo is Incredible!
Perk #1: Freedom. There's an incredible sense of independence when you're exploring the parks by yourself.  You can watch Belle and all of her magical friends perform on stage at Hollywood Studios without anyone mocking you about your choice in entertainment.
A big plus is that your day will move a lot faster, meaning that you'll do more without the feeling of being overwhelmed.
Perk #2: You Become a Better Problem Solver. With the solo experience you gain the advantage of becoming a better problem solver.  Because it's just you on this vacation path, you will have to come up with plan A, plan B, and plan C for some of the theme park events.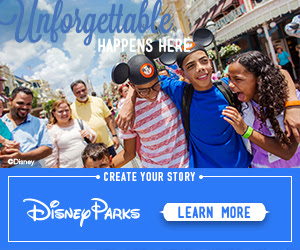 When you're with a group of people you may have many different opinions or solutions to problems that arise; however, when it's just you, you become the sole problem solver.
Perk #3: You Meet Incredible Solo ThemeParkHipsters
Since I started going to Disney by myself, I've noticed that I've become more confident in other social settings. Traveling solo to Walt Disney World makes me happy, which makes me more comfortable introducing myself to others.
9 – Remember You're Home and Never Truly Alone
When you arrive at Walt Disney World you are home. The cast members, the characters, the Disney guests are all your family.
This is the most magical family reunion!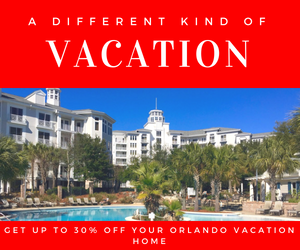 Have I convinced you to go to Disney's Hollywood Studios solo yet?
Be courageous, take the leap and go!
Don't spend your life waiting for others schedule to line up with yours in order for you to make that solo trek.
If you want to go to a Disney park, then go!
Traveling solo to theme parks is my Theme Park Therapy and I want it to become yours. So, let me know below if you've ever went to Hollywood Studios by yourself or if you're thinking about going at it alone in the comments below?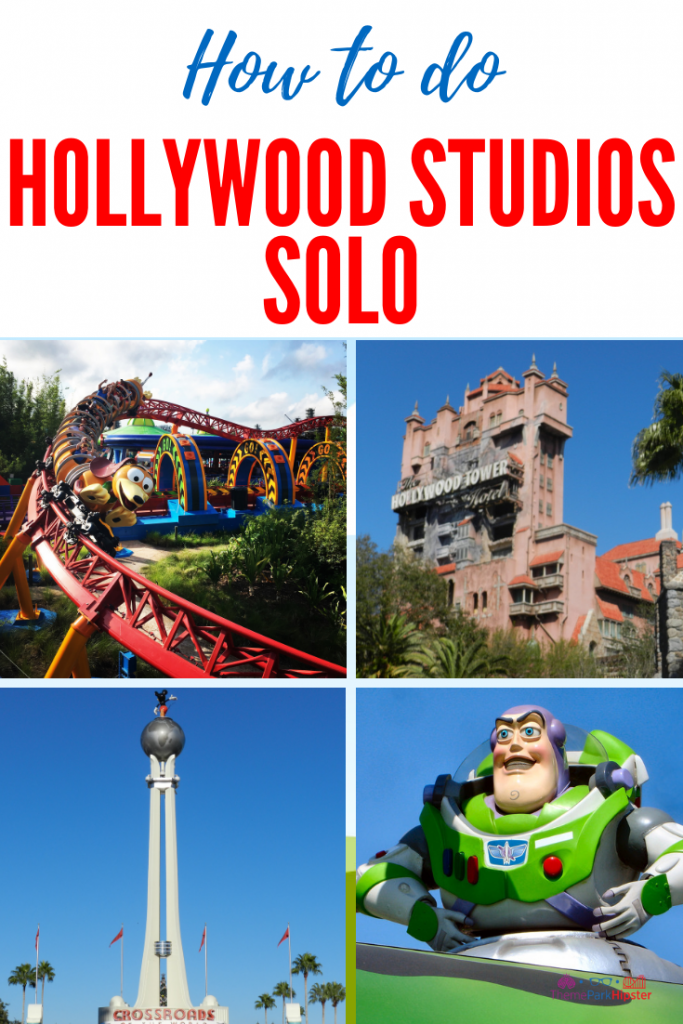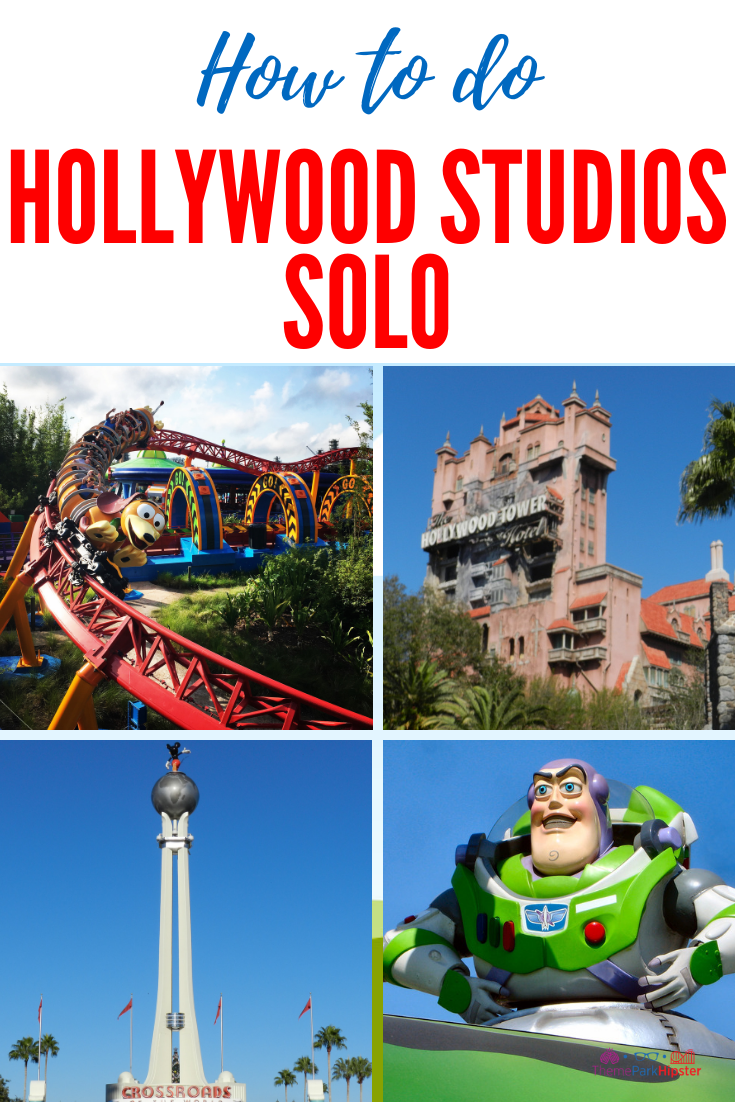 ---
If you enjoyed this article, then you'll love these:
Want more theme park tips? Check out the theme park tips page. If you're thinking about going to Disney alone, then read the top 18 tips. Are you planning a Disney vacation soon? Read the Disney Vacation Planning Guide for your next dream trip!
Don't forget to discover the new magical Disney adventure of Toy Story Land at Hollywood Studios® Theme Park.
Until next time, Happy Park Hopping Hipsters!
NikkyJ