Have you ever thought about combining your love of food, art, and Disney all in one place? If so, you'll be more than happy to experience the Epcot International Festival of the Arts at Walt Disney World.
If you still have no idea what I am talking about, I am guessing you are one of the poor souls who has not gotten your ticket to this Epcot festival yet.
Don't worry, there still is time.
THIS POST MAY CONTAIN AFFILIATE LINKS. PLEASE READ MY DISCLOSURE FOR MORE INFO. Which means if you click on certain links, I may receive a small commission at no additional charge to you.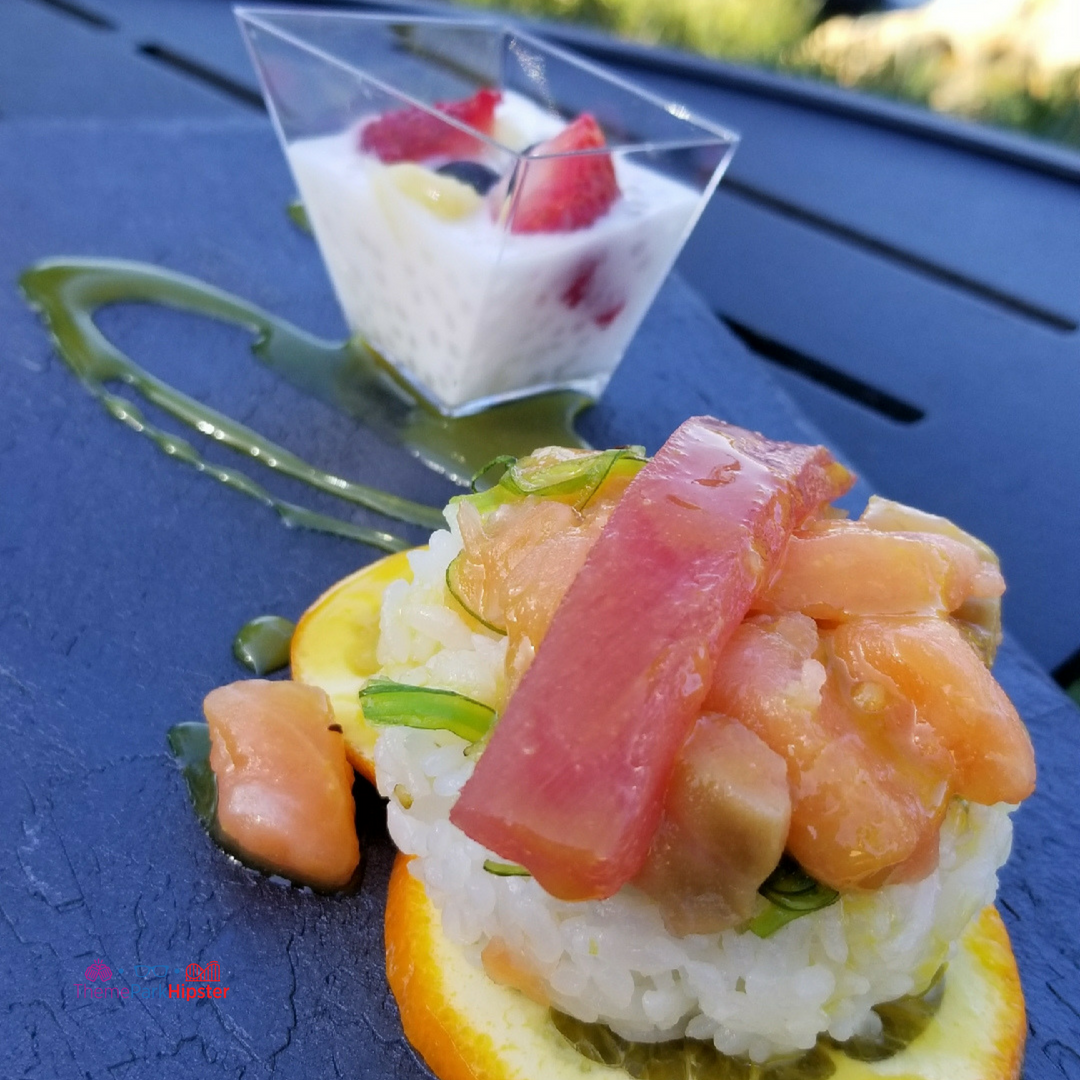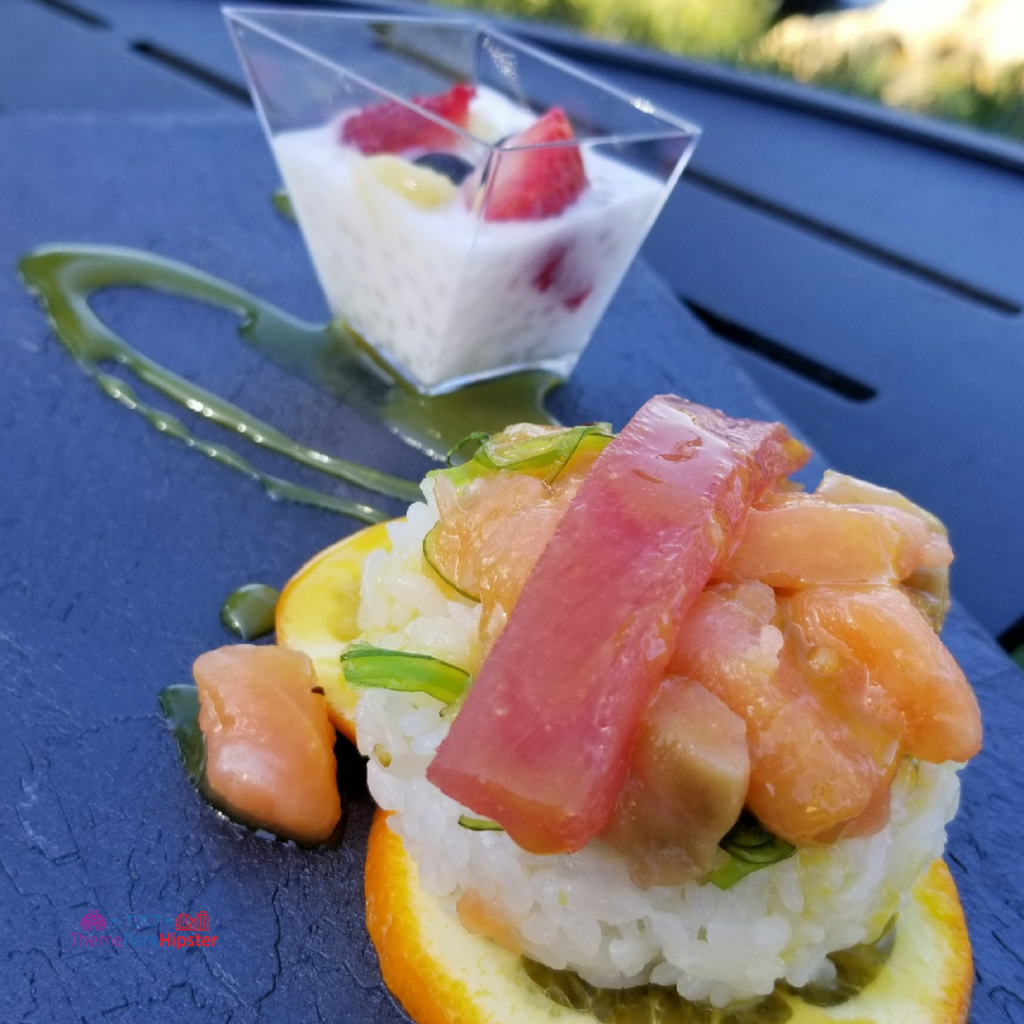 When is the Epcot International Festival of the Arts?
The Epcot International Festival of the Arts is back from January 8 to February 22nd 2021 and it is not something you should miss.
And that is why I am giving you a comprehensive guide about what to do to get the best out of your experience there and if you should go.
ORDER NOW to secure your theme park ticket reservation in the parks! GET MY TICKETS.
What is the Epcot International Festival of the Arts?
The Epcot International Festival of the Arts is Disney's way of combining the creativity of arts and food in only a way Disney can do!
Although it began only three years ago, the Epcot International Festival of the Arts has become a huge part of the Disney Culture.
It is essentially a celebration of creativity.
Creativity, not within the generic definition of it as arousal of visual and auditory senses, but a perfect blend of all five senses.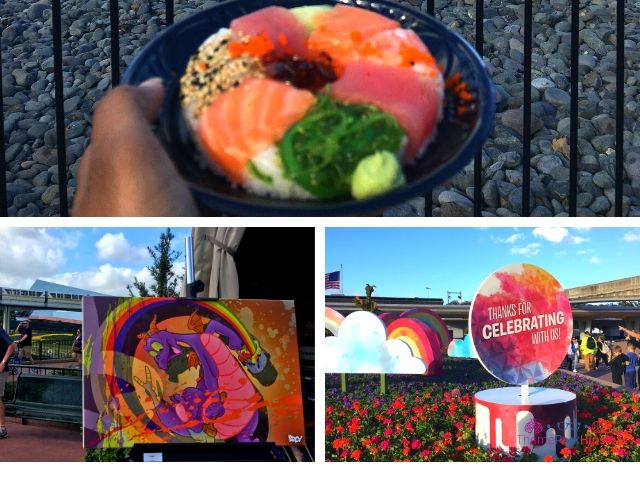 Each of these senses will be masterfully serenaded in the course of the 39 days that the Epcot International Festival of the Arts is conducted.
If you are still wondering what it is all about, let me list it out for you:
Artwork
Concerts
Food
More food
Live performances
Lots and lots of fun activities
As mentioned earlier, it is held at Epcot inside Walt Disney World Resort in Florida.
I am sure you knew this already because you've most likely being thinking about attending this event for a while and you probably just need a little bit more information to help you finalize your decision.
That's why I'm here!
So, let's finish this Disney guide.
What to expect in the Epcot International Festival of the Arts?
When you enter Epcot, you will get a little Festival of Arts passport to start your day off right!
You can then begin to explore the festival at your leisure and enjoy all of the world class attractions at this Disney theme park.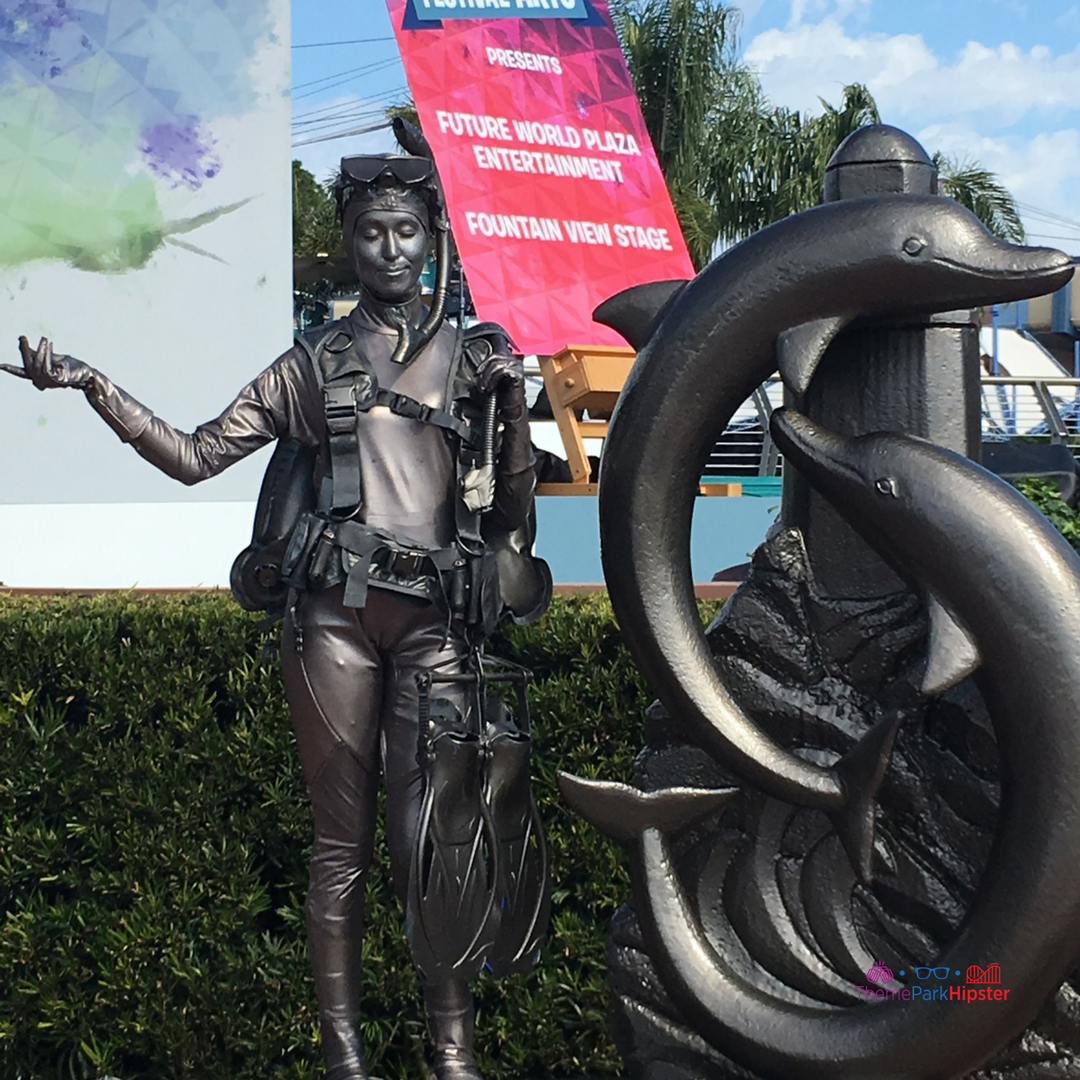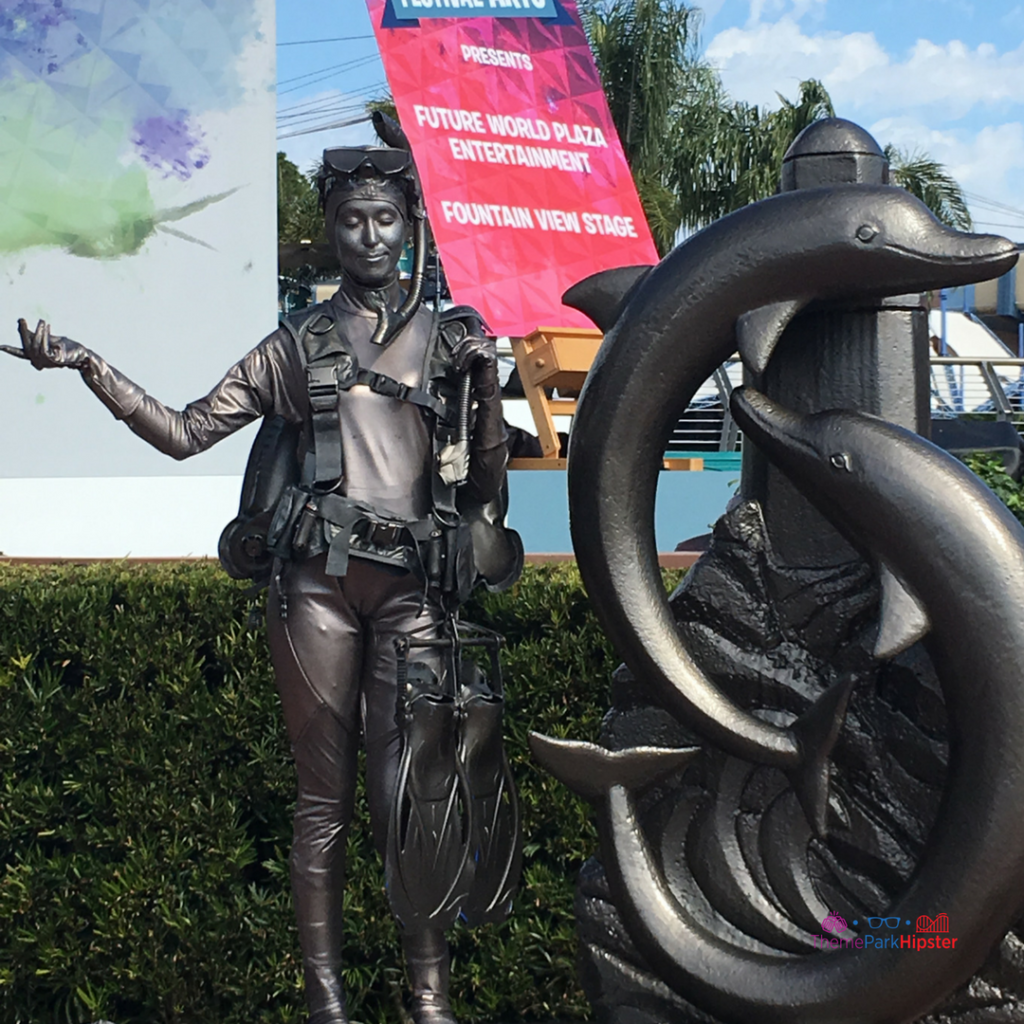 The festival focuses on mainly three aspects of art– culinary, visual and performance.
There are huge galleries filled with the most original and breathtakingly beautiful pieces of art. If you were anything like me as a child, you must have idolized these artists for they are also the creators of your favorite characters.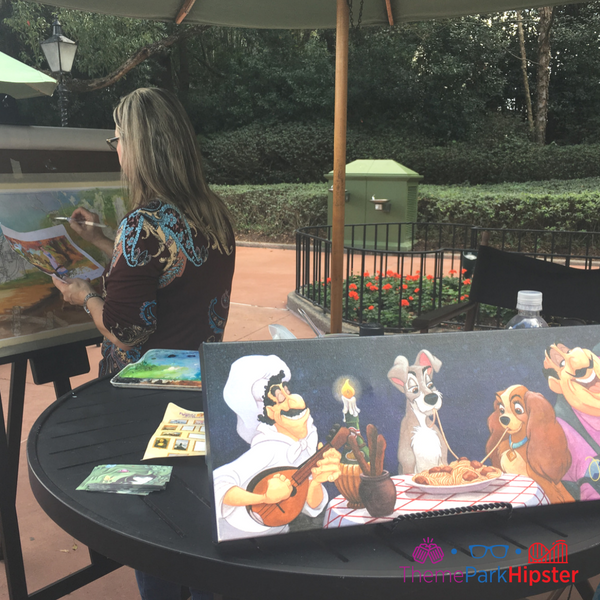 As if it was not enough to dazzle us with their brilliant artwork, these artists will also give us a glimpse into their artistic process by creating art in front of the guests!
What if you're not into Artwork?
Even if you are not an art gallery person, you can enjoy the Epcot International Festival of the Arts too.
Art comes in various shapes and forms. And one of them is the great Voices of Liberty and their musical performances. It's Disney songs like you have never heard before.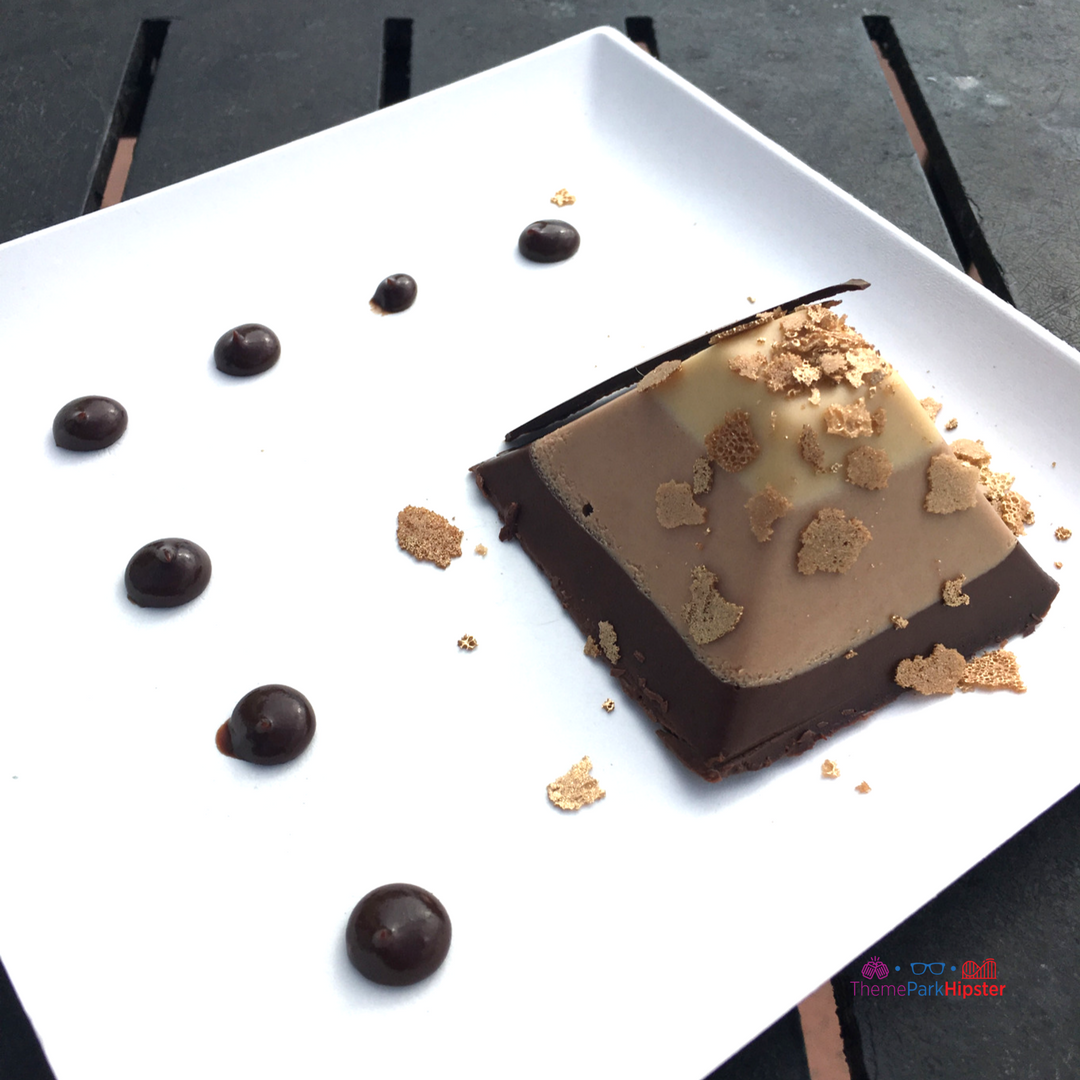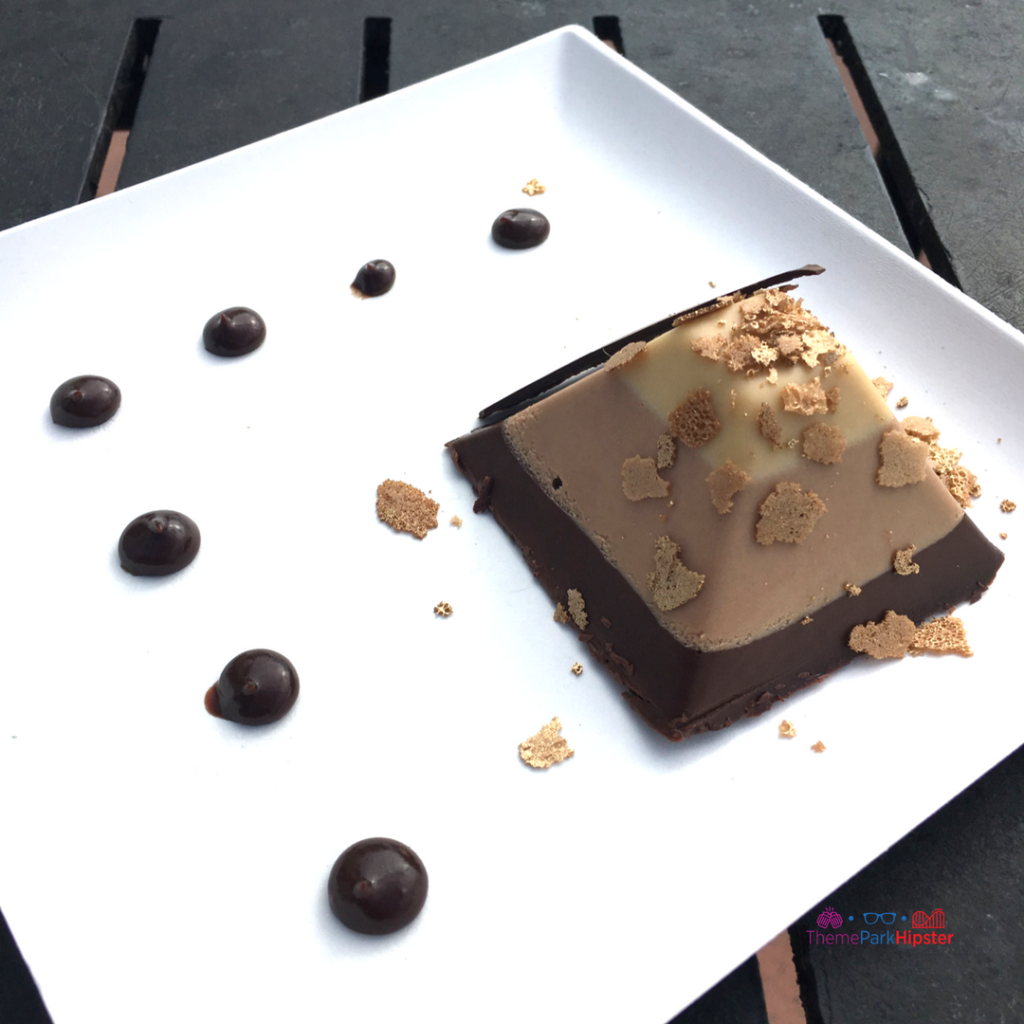 Now, I don't know about you but my little Disney fan heart is jumping and screaming at the thought of all this.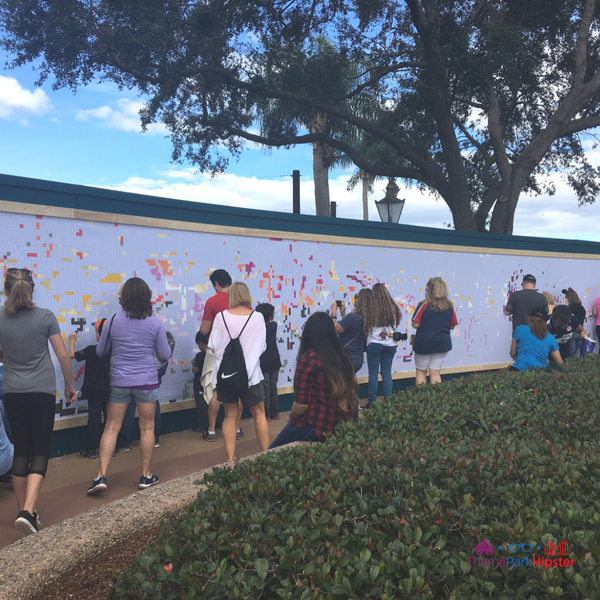 If you thought this was all there was to it, you are highly mistaken. There are also numerous activities which are complimentary to your Epcot Festival ticket.
Learn how to find your perfect vacation home rental near Disney World by Clicking HERE!
What's New at the Epcot Festival of the Arts?
The Epcot International Festival of the Arts looks a little bit different this year due to the global crisis we're going through
Although some of your favorite treats and experience may be there, you'll notice a few changes on trip to Epcot Festival of the Arts.
Let's go through some of the top strategies for experiencing this annual Epcot festival.
1. Temperature Checks
You'll have to get your temperature checked prior to entering the park. If your temperature is above 100.4, you will be asked to go inside the "cool down tent." Disney will do this to see if your temperature will go down.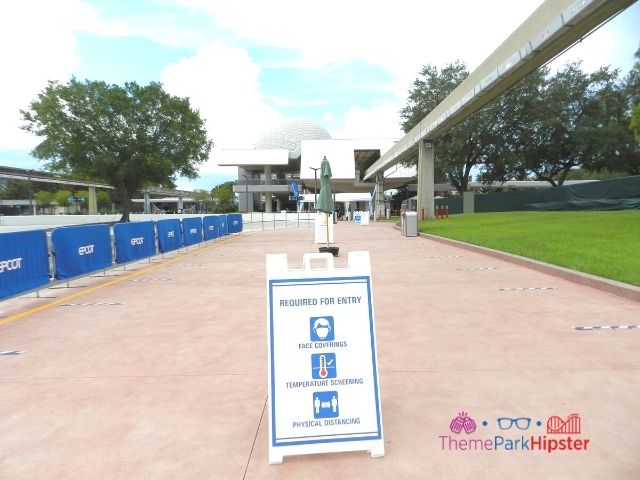 2. Park Reservations
Although Park Hopping is back, you will need still book a reservation for your day at Epcot. You can read how this new Disney reservation system works here.
3. Epcot's Operating Hours
Epcot is currently open from 11 a.m. until 9 p.m. every day. Your park pass will allow you to come and go from the park as many times as you want throughout the day.
4. Character Cavalcades
On your trip to the Epcot International Festival of the Arts, you will no longer be able to take photos with the characters up close. Instead you'll see them parade on the promenade of World Showcase at various times during the day.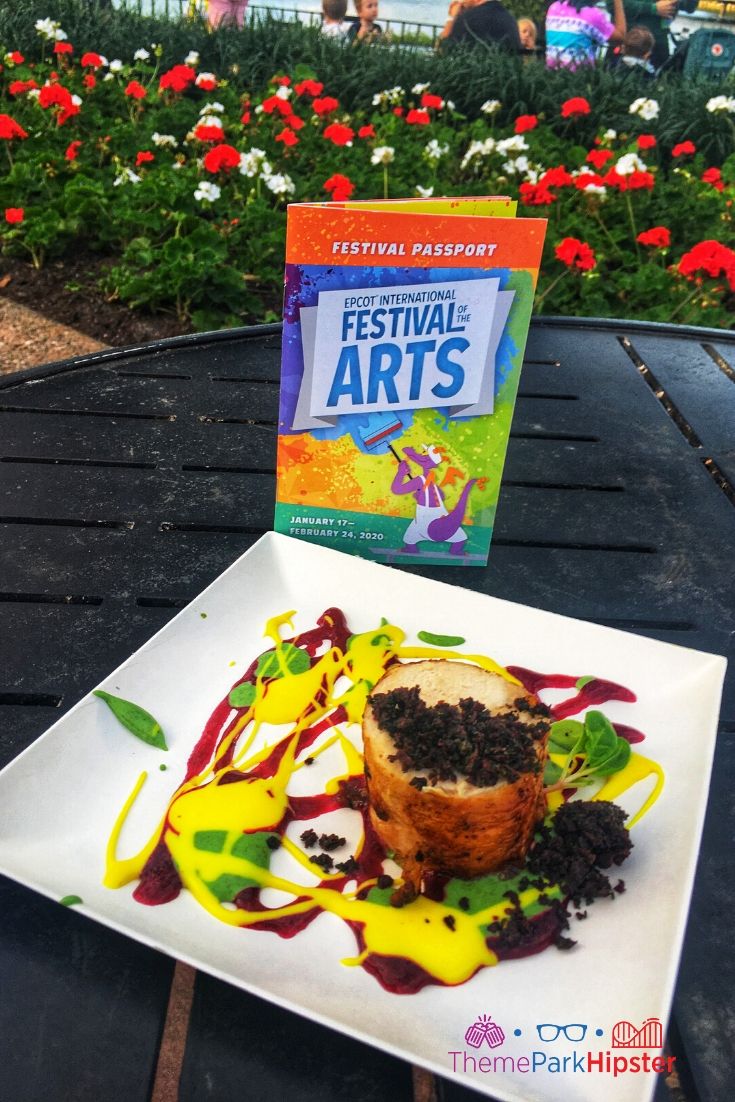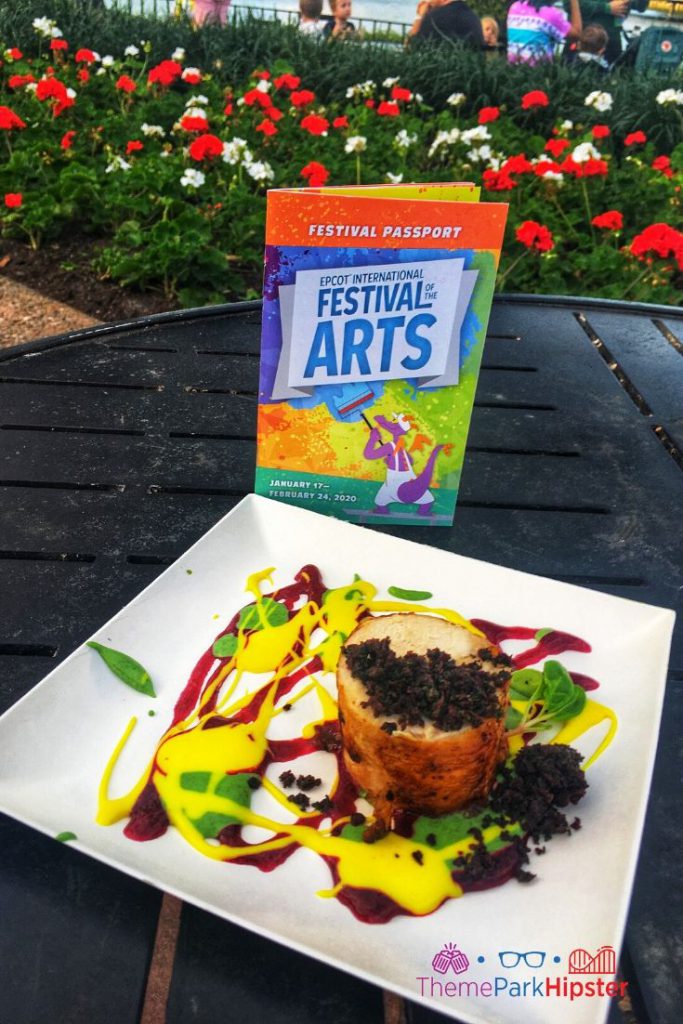 5. Smaller Performances
The Disney on Broadway Concert series is postponed this year. Instead, Epcot is focusing on little performances throughout the park and throughout the day with the Performing Arts.
We will go into what you can expect later in this guide.
Ready to plan your theme park trip? Watch the best vacation planning tips on YouTube. Get started here!
How does the Epcot Festival of the Arts differ from the other park festivals?
This artistic festival is different from the other Epcot Festivals in many ways.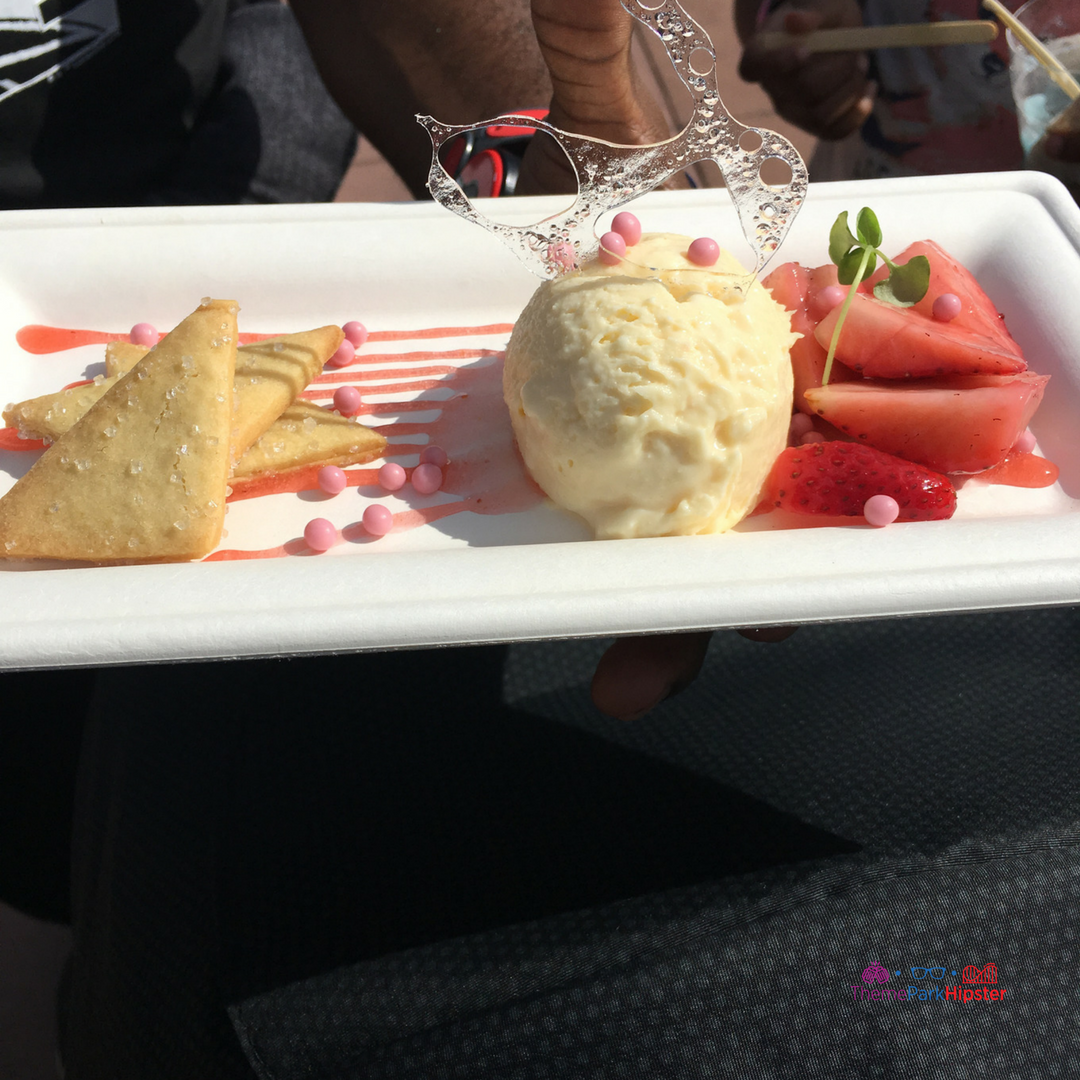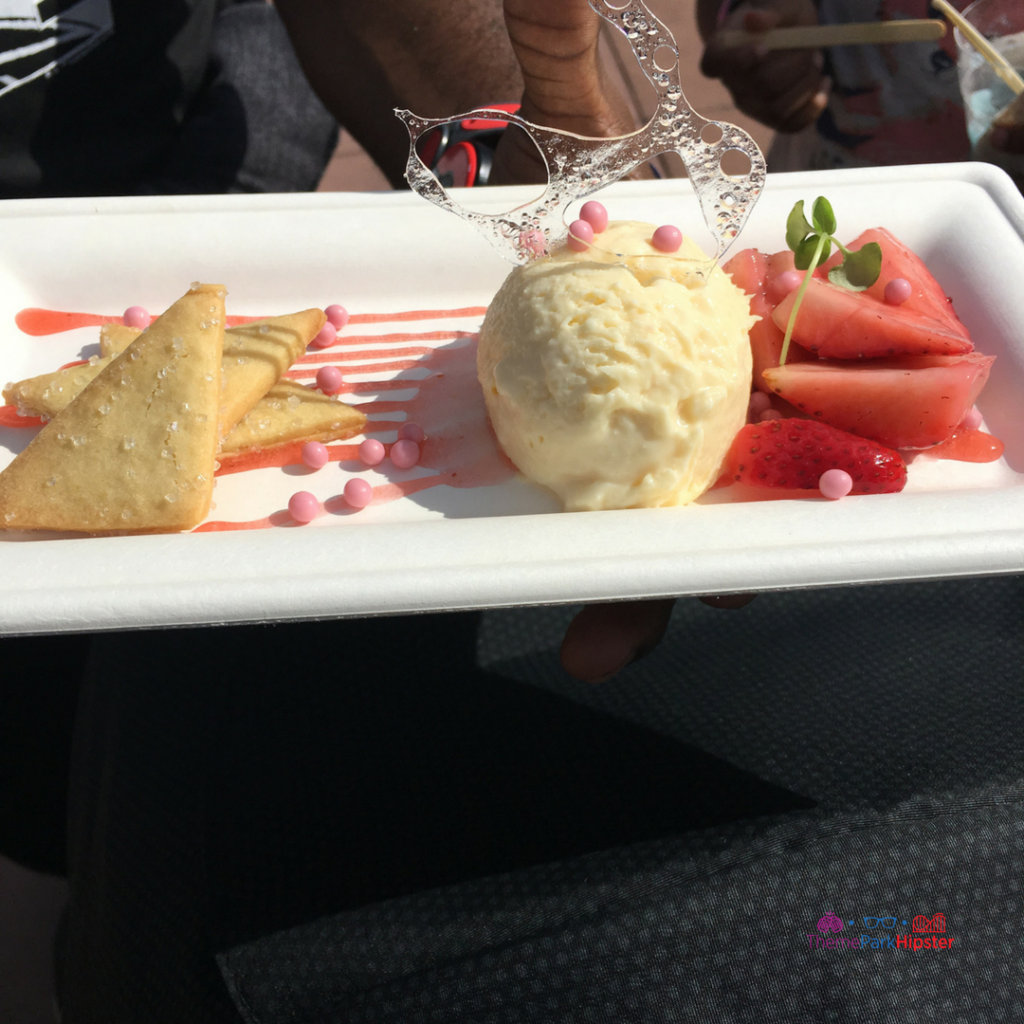 Not only is everything a bit over-the-top, there are other characteristics that you may notice below:
Instead of Garden Rocks Concert series at Flower & Garden Festival and the Eat to the Beat concert series at Food & Wine Festival, there's Disney on Broadway Concert series for the Festival of the Arts (postponed this year)
Prices are much higher for the Epcot Festival of the Arts food
The temperatures are incredible in Florida during the Festival of the Arts which makes it the perfect time to visit Walt Disney World
Most of the offerings for Epcot's International Festival of the Arts are included with theme park admission
Read: Learn More About the Epcot Festivals Here!
Festival Food
This is where I run out of words…
The food of this art festival is something you have to experience.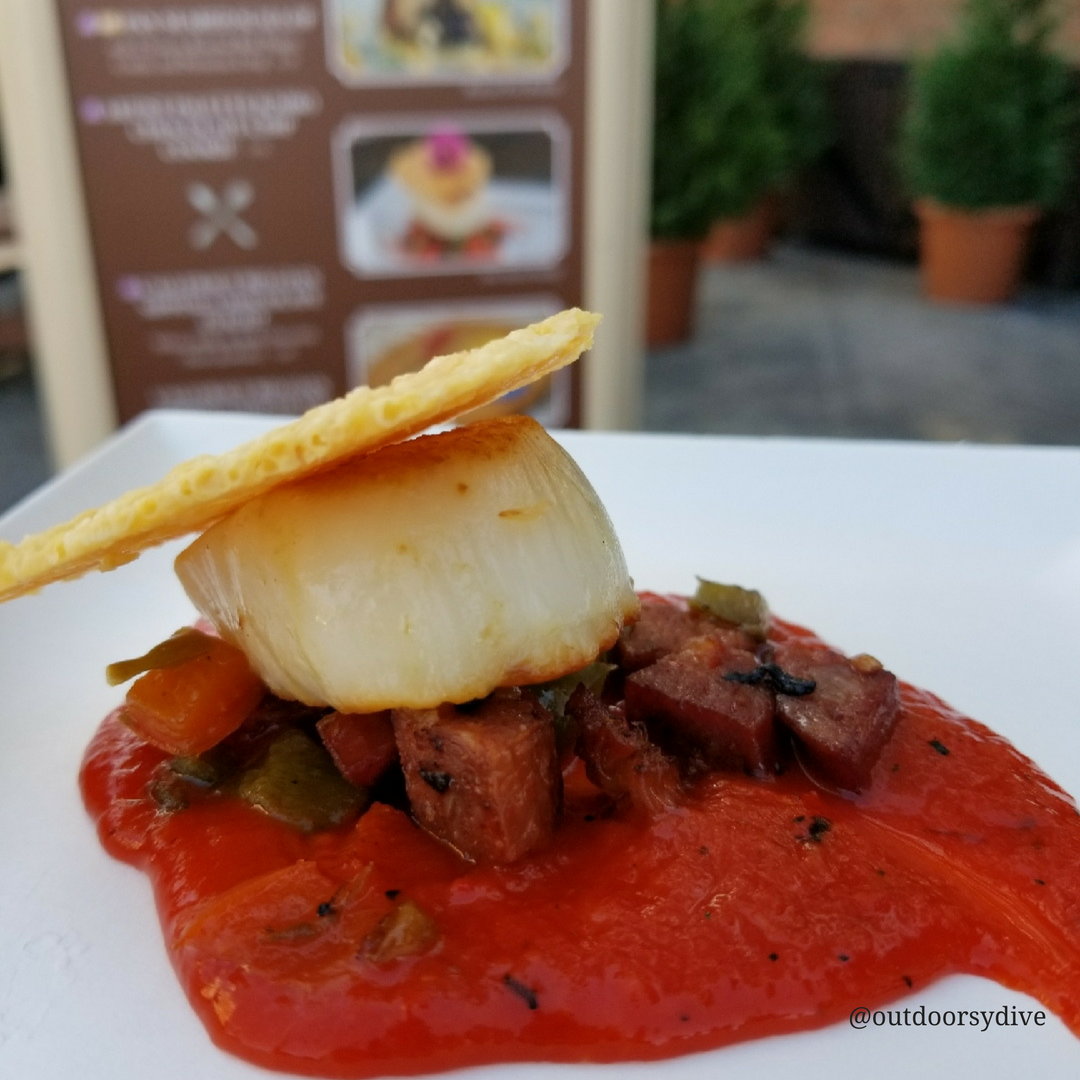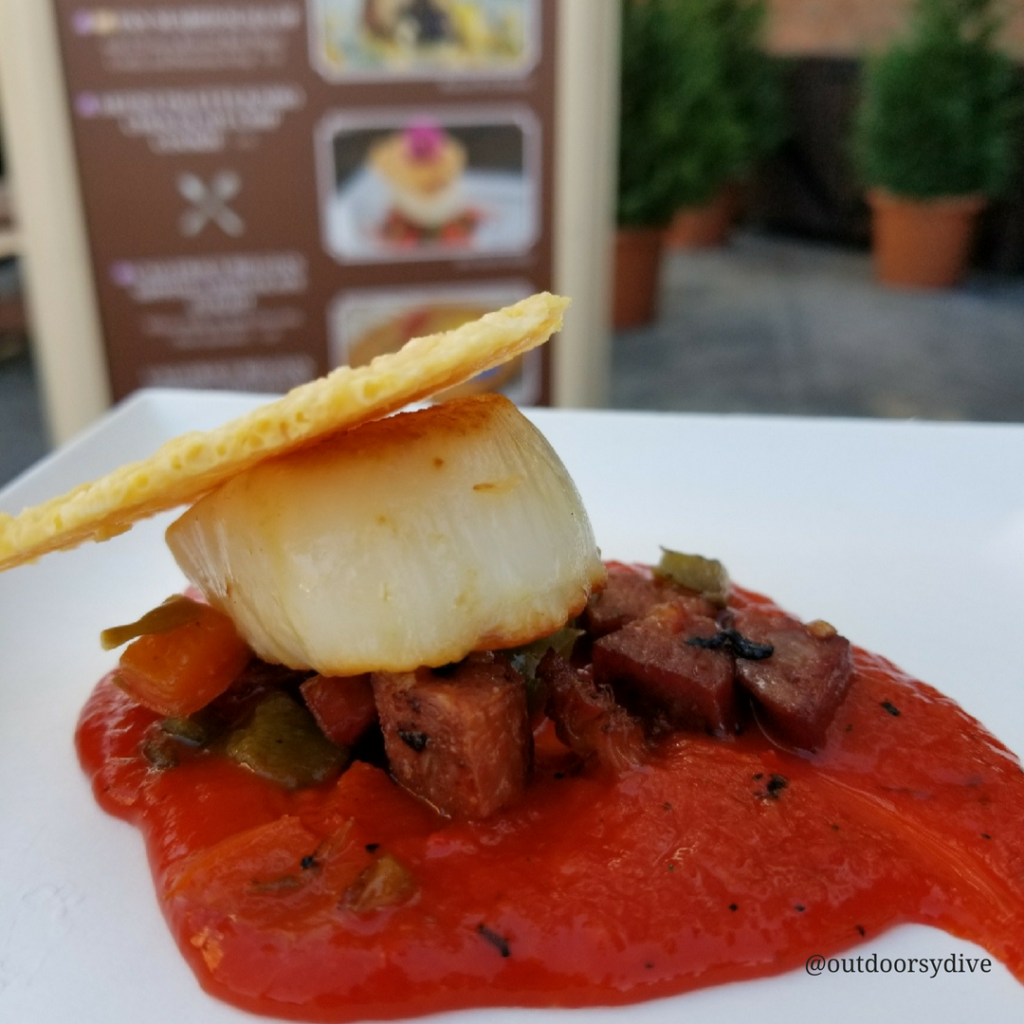 Simply reading about it will just not be enough. However, I will try my best to describe the indescribably delicious tastes, smells and sights of what is probably the best food festival in the entire world.
The cherry on top is that they offer vegan, gluten-free and a dubious kid-approved option as well.
Food Studio Booths
This is exactly what in sounds like. Loads of stalls and a surprising number of adventurous foods to try.
This could be a relatively cheaper experience thank the others if you choose your booths wisely and stick with your Disney budget.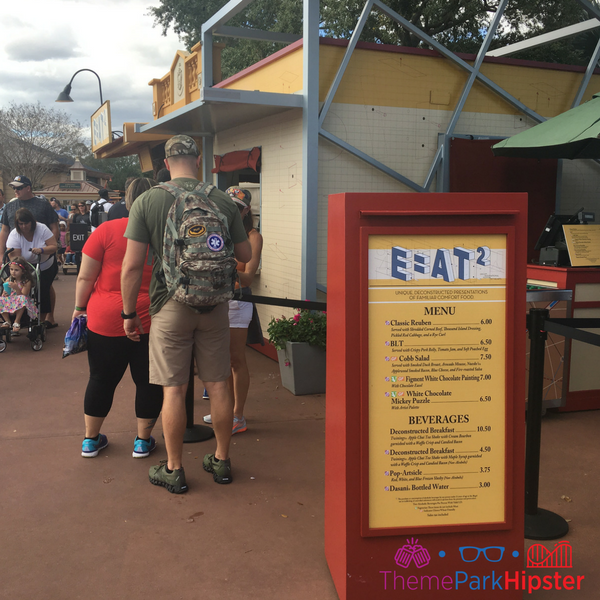 In all fairness, the food is exceptionally delicious and they are not stingy with the quantity, so I would say, it is worth your money.
What to expect at the food booths?
The Marketplace Booths will be open from 11 a.m. to 9 p.m. daily and there is a literal food fiesta.
Apart from being absolutely mouth-watering, the food is also extremely aesthetically pleasing. And you know what that means– Instagramming the heck out of every dish you buy.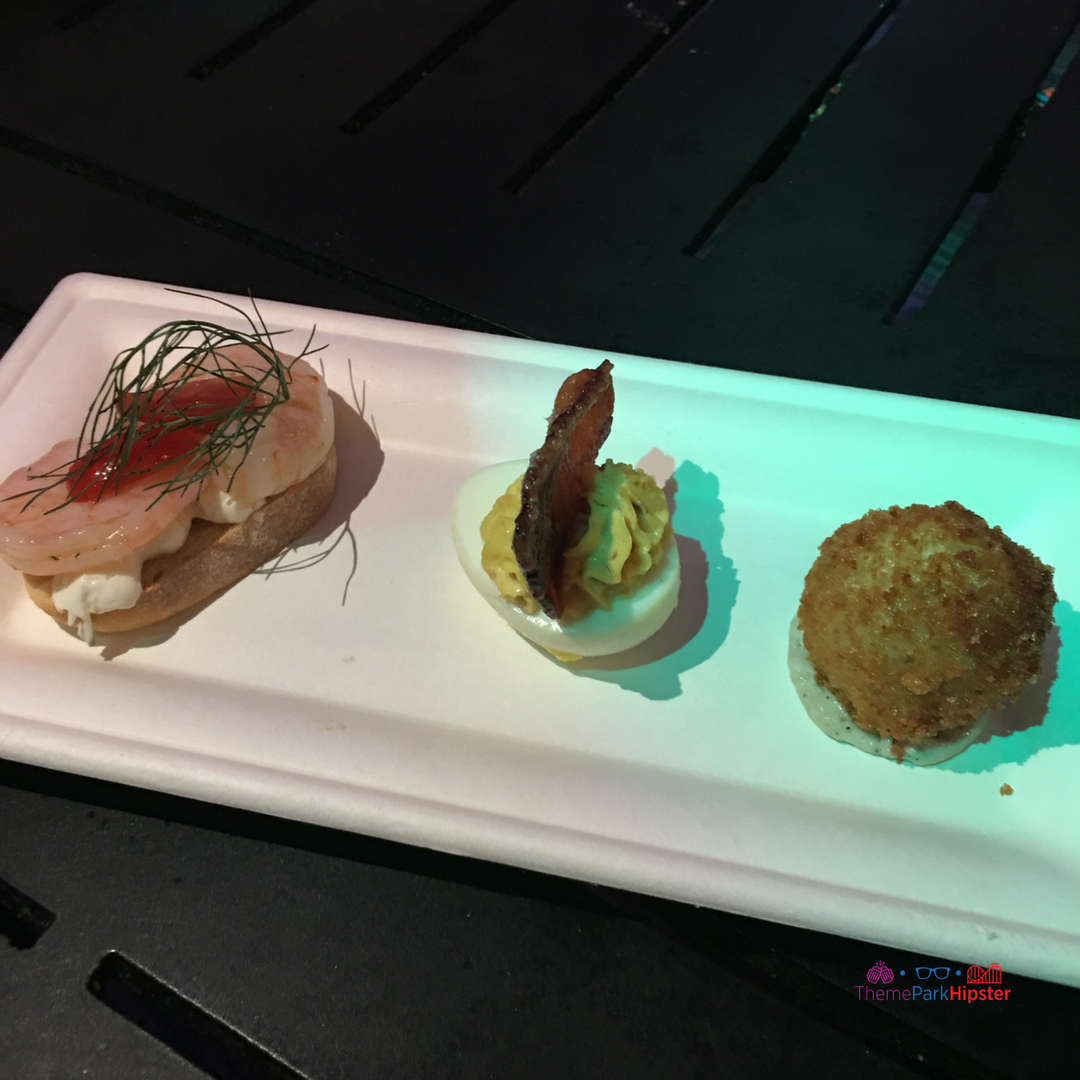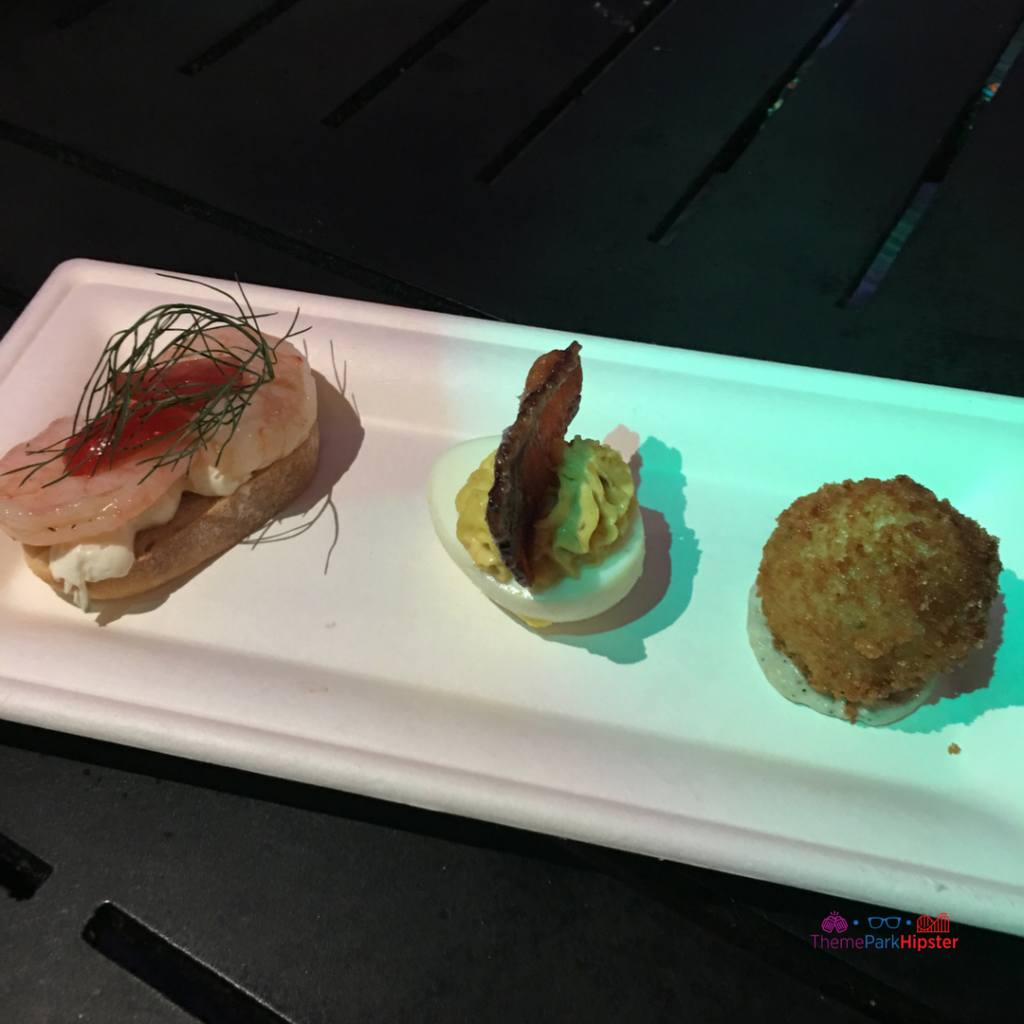 In 2021, the Food Studio will include over 12 stalls to get your foodie adventure on. They are bringing back the Pop Eats stall, which was a huge success last year as well as a wide range of cuisines from different countries including Japan, France and Italy.
The Artist's Table, the Painter's Palette, and the Cuisine Classique are the show-stoppers here.
Just be prepared to shell out quite a few dollars for the experience, the food and drinks can get pricey at this particular Epcot festival.
Read: The Full Epcot Festival of the Arts Menu here!
The Performing Arts
As Disney has mentioned, The Show MUST Go on…
As mentioned early, the Disney on Broadway Concert series is postponed this year. Instead you'll enjoy smaller performing arts experience throughout Future World and World Showcase.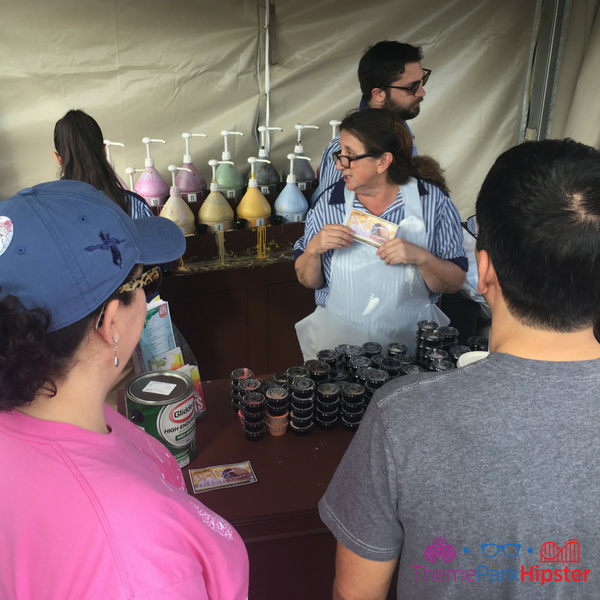 These include:
NEW for 2021! Voices of Liberty – The Disney Songbook: Will perform your favorite Disney songs
Art Defying Gravity: You'll witness an incredible display of gravity and imagination at World Showplace
Epcot Pianist: You'll enjoy this talented artist who will perform a variety of show tunes at World Showplace
JAMMitors: Our favorite Epcot band will be performing on the Mill Stage in the Canada Pavilion
Visual Art in Performance (Thursday – Sunday): This festival favorite will be returning to give you a high-energy, on-stage visual art performance
Chalk Art – Future World East: Once you get going in Epcot, you'll see some the most unique chalk artwork while you stroll along Future World
The Visual Arts
While enjoying the incredible performances, be sure to visit some of the galleries, murals and photo ops that will be happening this year.
Visual Arts You'll Experience this Year
Animation Academy
Artful Photo Ops: take advantage of the special props so you can have unique memories of your time at the festival
Festival Markets: allows you to buy pieces artwork from the participating artists at the festival
Festival merchandise: be sure to pick up a few festival souvieniers to commerate your visit
Figment's Brush with the Masters Scavenger Hunt
Hands-on wall mural
Interactive Experiences
Pavilion Exhibits: check out the beautiful artistry from the various countries featured in World Showcase
The Artist you'll see are quite literally, the créme de la créme of the Disney World and you'll be able to chat with them.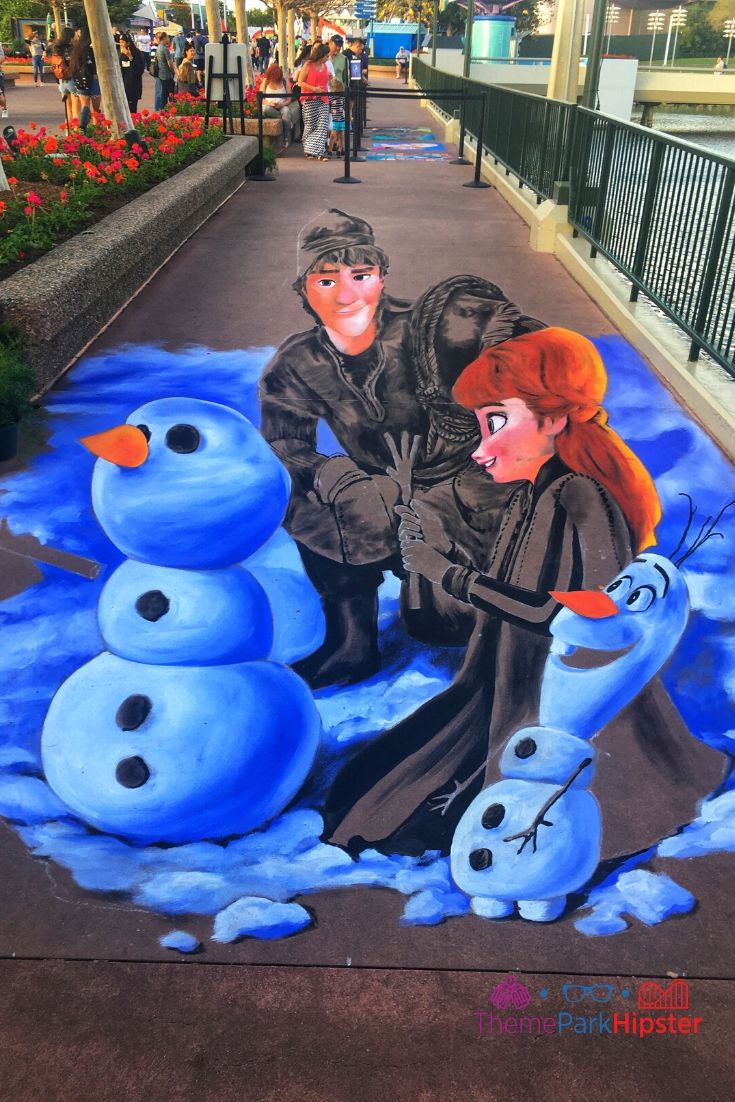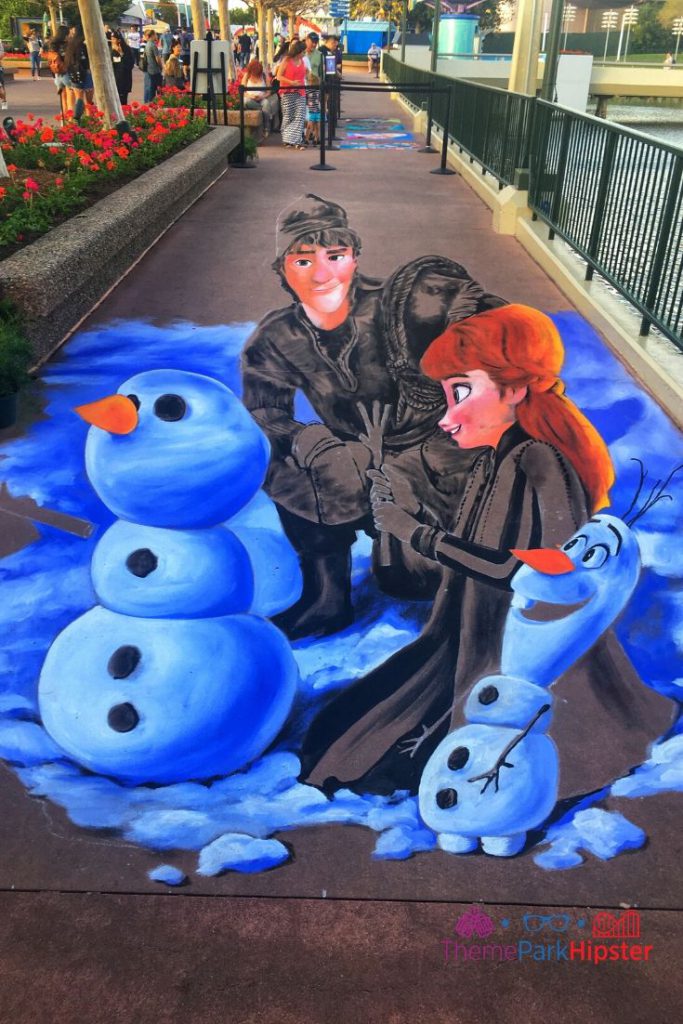 What is unique about it is that the galleries are all placed throughout World Showcase where you can see the artist creating new artwork right in front of you! This is definitely something you do not want to miss.
Pavilion Exhibit Locations
Art of Disney – American Adventure Pavilion
Mexico Folk Art Gallery – Mexico Pavilion
Stave Church Gallery – Norway Pavilion
House of the Whispering Willows – China Pavilion
Bijutsu-kan Gallery – Japan
Creating Tradition: Innovation and Change in American Indian Art – American Adventure Pavilion
Race Against the Sun: Ancient Technique to Modern Competition
Tale as Old as Time: French Storytelling on Stage and Screen – France Pavilion
Artful Photo Ops Exibits (Located throughout World Showcase)
Homage to Frida Kahlo
Mona Lisa – Leonardo da Vinci
The Scream – Edvard Munch
Washington Crossing the Delaware – Emanuel Gottlieb Leutze
Luncheon of the Boating Party – Pierre-Auguste Renoir
Peter Pan Storybook
Birth of Venus – Sandro Botticelli
Café Terrace at Night and Sunflowers – Vincent van Gogh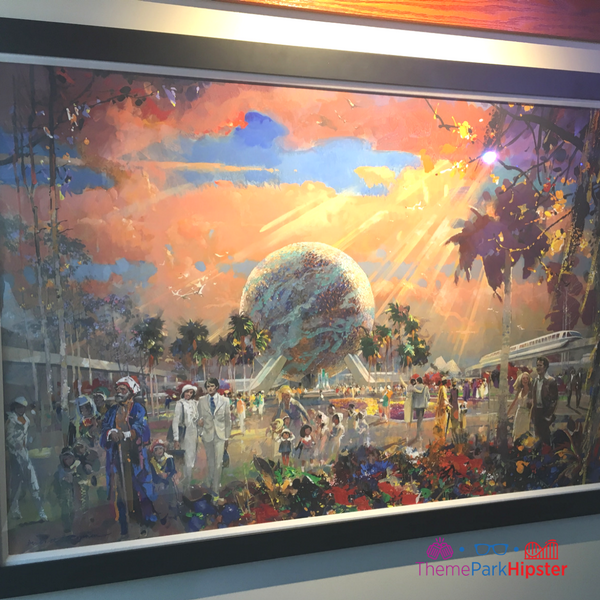 The Interactive Experience
Let's go through more festival activities you can experience while at the Epcot Festival of the Arts.
Featured Disney Artists and Visiting Artists: You'll get the opportunity to meet the artist behind the art
Interactive Experiences: Participate in some of the entertainment like the Paint by Number Mural (daily from park open until 5 p.m.)
Enemy Ink: You'll get to create your own masterpiece to wear as you make your own custom shirt
Kidcot Fun Stops: This fun Epcot activity is still going on although the Cast Members won't be directly involved as in the previous years. According to Disney, kids of all ages can pick their palette, grab their brushes and create their own masterpiece on an art-filled odyssey around Epcot's World Showcase.
Figment's Brush With The Masters: This is a fun scavenger hunt where you help Figment learn about art around World Showcase. You can purchase your map and stickers at Disney Traders or World Traveler at International Gateway. After you're done finding every item, you'll return your map to Disney Traders or World Traveler for a free prize!
Chalk Full of Character: Don't miss out on the unique chalk drawings located throughout Epcot
Animation Academy: Everyday at 12:30 p.m. and 1:30 p.m. in the America Gardens Theatre, you'll get a step-by-step guide on how to draw some of your favorite Disney Characters.
Exciting New Merchandise
Apart from the usual hoodies and T-shirts, Disney has new merchandise including wall art, paintings, toys and totes.
There is truly a huge plethora of options when you are looking for something to take home as a souvenir of your time at the Epcot Festival of Art and Culture.
My personal favorite is the new tie-dyed long-sleeved shirt with the festival's name printed on the back.
To buy these cool new merchandises, just head to all the little shops located throughout Future World and World Showcase!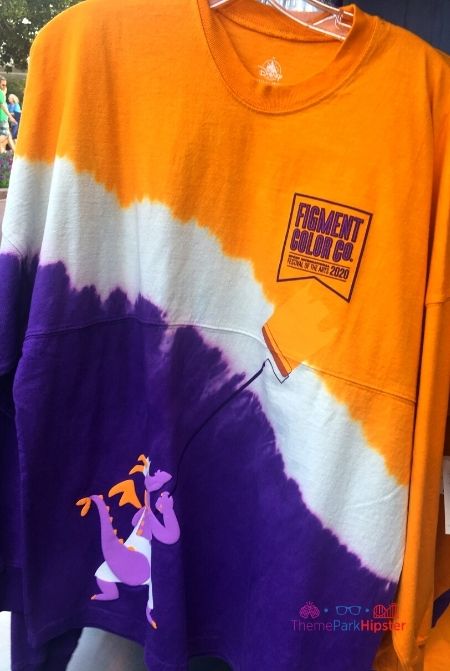 Epcot Festival of the Arts Merchandise Items
Adult Mask
Apparel (Adult Tees & Spirit Jersey)
Baseball Cap
Event Poster
Figment's Brush with the Masters Scavenger Hunt
Keychain
MagicBands
Palette Plate & Drinkware (Mug and Stainless-Steel Water Bottle)
Trading Pins
Passholder Merchandise
Adult Tee
Tumbler
Trading Pin
Festival Merchandise Locations
Art of Disney – American Adventure Pavilion
Mouse Gear
Theme Park Hacks at Your Finger Tips. Plan your next vacation with the latest tips and tricks on the ThemeParkHipster App. Download Today!
Top 7 Tips for Epcot Festival of the Arts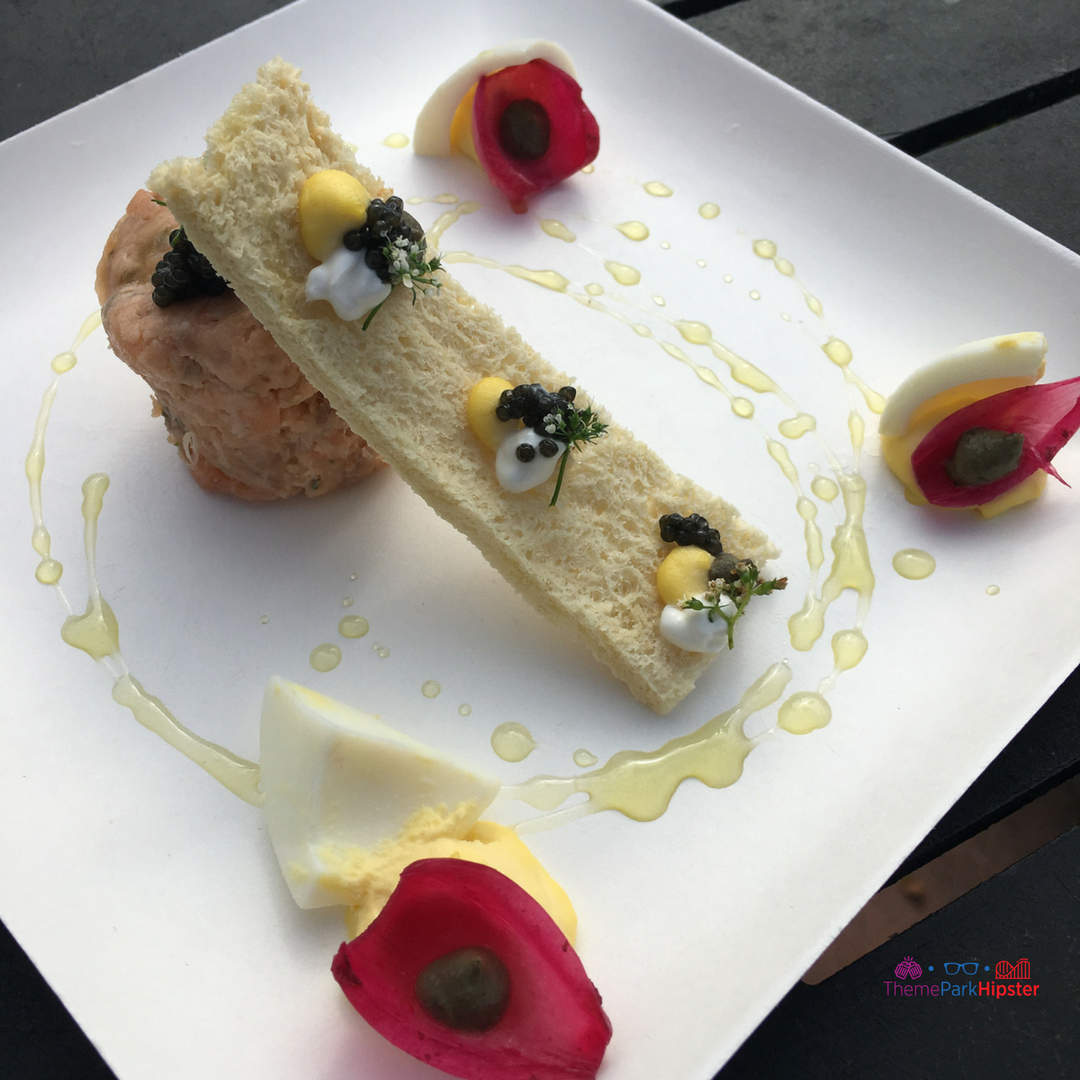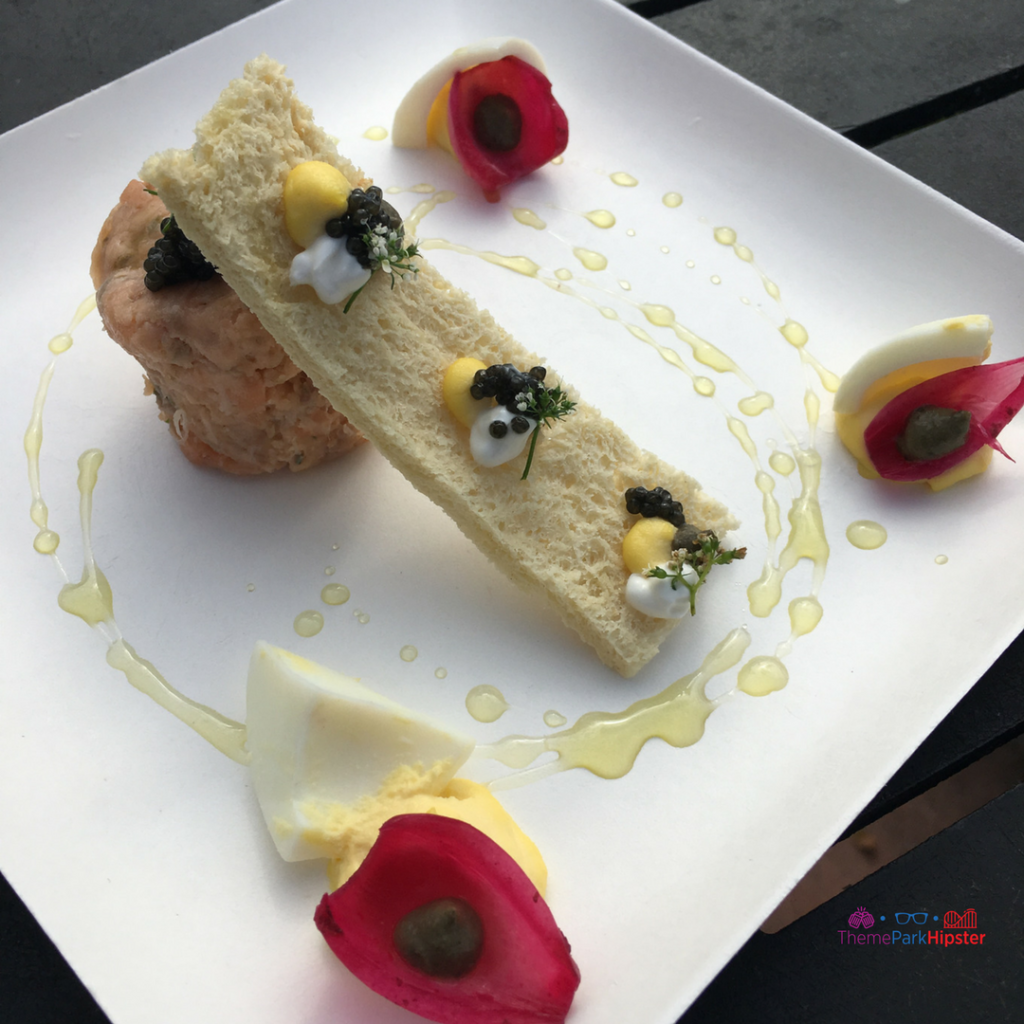 1. Go During Weekdays
Visit Epcot on weekdays instead of weekends. On the weekends, locals crowd add to the one at the festival.
Going on weekdays will give you time to relax and enjoy the festival without constantly pushing through the crowds.
2. Use Disney Dining Plan Snack Credits
Use the Disney Dining Plan (dining plan currently on pause at Disney) to enjoy the food festival without burning a gaping hole in your pocket. You can use your snack credits to get some free food, or at least food for a cheaper rate.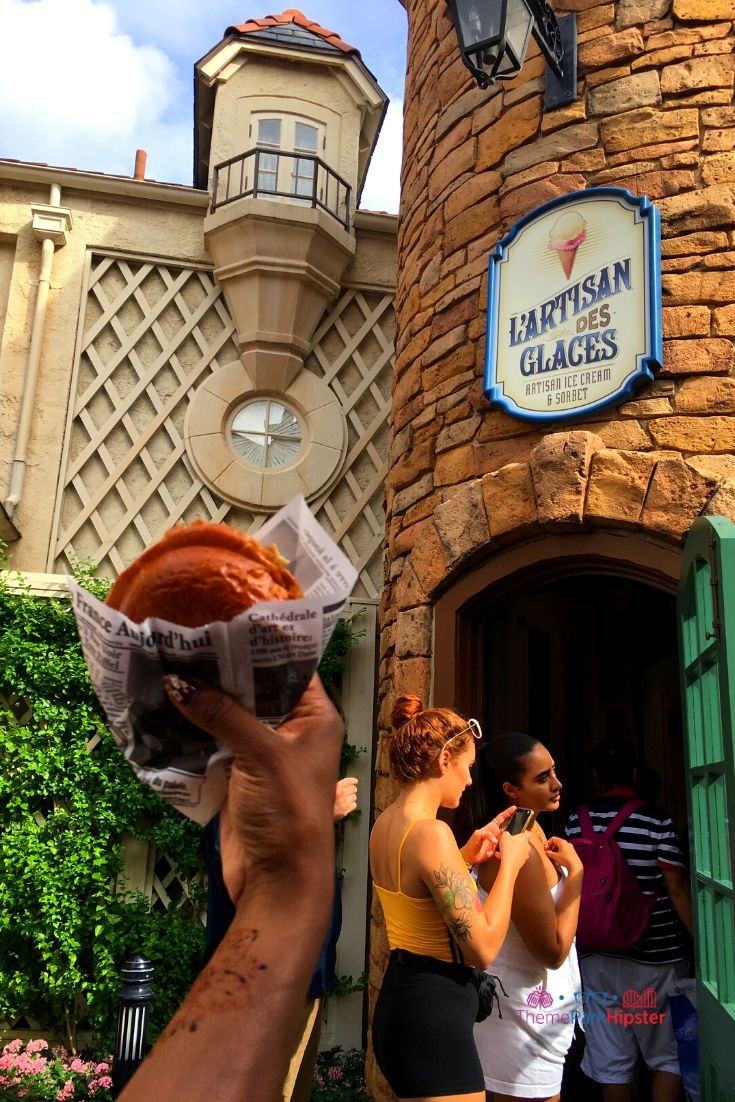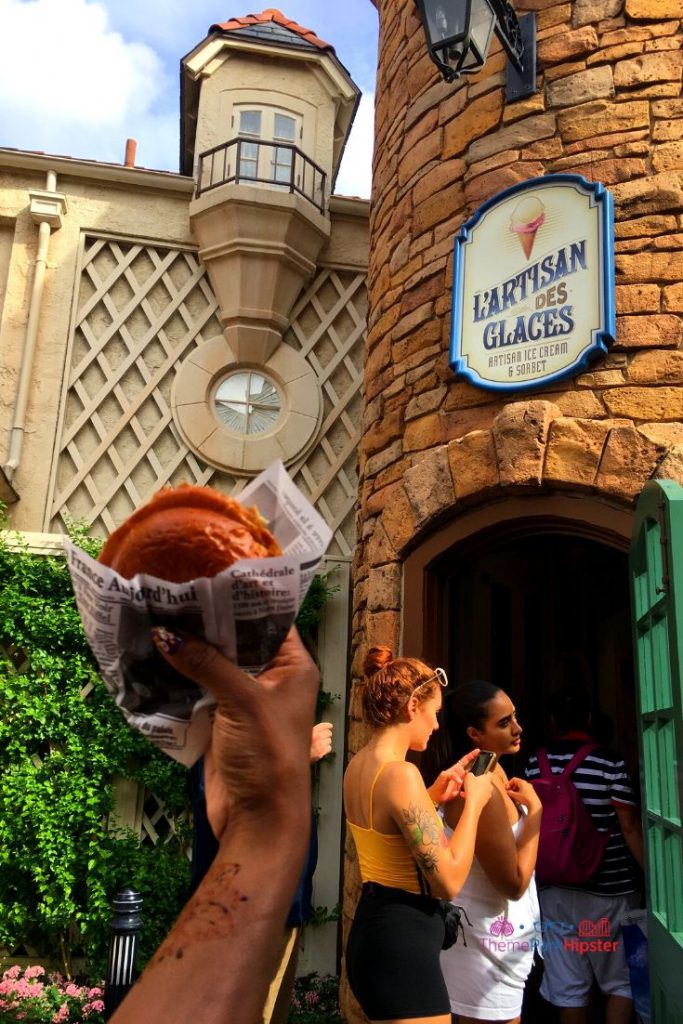 3. Experience the New Epcot Attractions on Your Visit
Three new films– Beauty and the Beast Sing-Along, Canada Far and Wide in Circle-Vision 360 and Awesome Planet are being released during this time and you can be one of the first people to view it!
The new firework extravaganza is also available for you to watch at Epcot during the festival.
Read: What's Coming to Epcot by 2022
4. Use the Disney Photographers
Look around you for PhotoPass Photographers around the theme park and ask them for Magic Shots and special props so you can have unique memories of your time at the festival.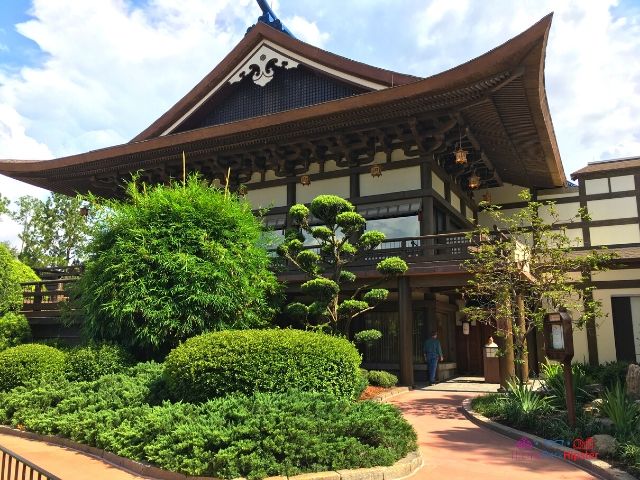 Plus, they'll also take great photos for you with your own phone.
5. Spend a Couple of Days at Epcot
Do not try to see all of Epcot in a day. It will be tiring and not at all enjoyable. Instead spread out your itinerary across at least three days.
Perhaps you can spend a day doing all the Food Studio booths at the festival and another day focusing on the attractions and seminars.
6. Budget for Food
Believe it or not, $4 here or $5 there adds up quickly. I recommend budgeting $45-$55 for each person in your party.
And that's just a budget for food!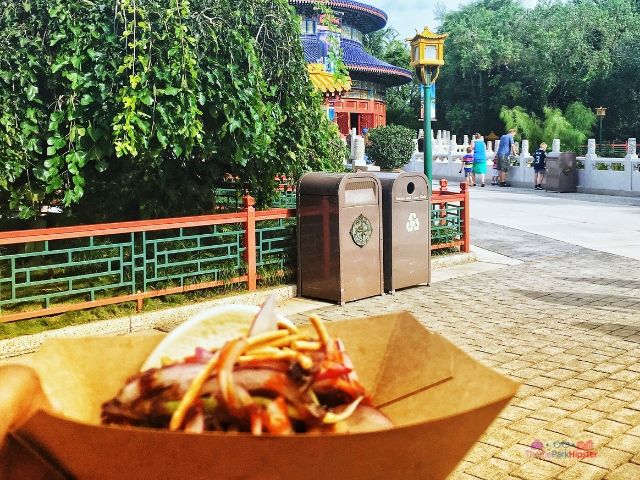 Beer and wine samples are poured at about 3 ounces for wine and 6 ounces for beer or cocktails.
On average, adult beverage samples usually cost between $4-$9 with cocktails around $9.50.
7. Try New Things
It's easy to stick with the things most familiar to you, but that's not what Epcot Festival of the Arts is all about!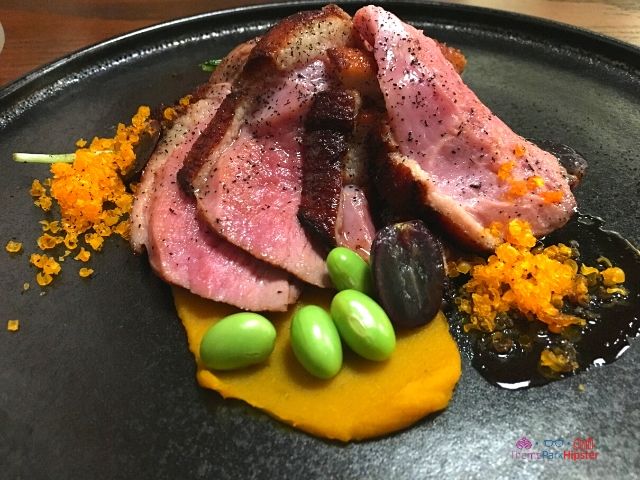 Since the portions are smaller, it's a great way to try something at least once…or twice as Andrew Zimmern states.
Not only should you try new food, speak to the artists and really learn about their story and what inspired their passion.
Disney World Safety Tips
Let's go through a few safety tips to make your trip as magical as possible.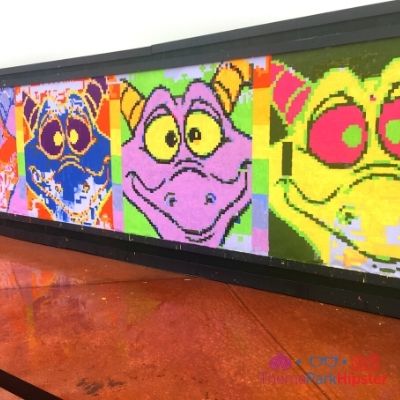 1. Keep Your Hands Clean
Throughout Epcot are hand washing and hand sanitizing stations to help you keep your hands clean while you eat your way around the world.
2. Wear Your Masks
Disney wants all their Guests and Cast Members to stay safe. That's why they are extremely strict on the mask guidelines. According to Disney:
"Face coverings are required for all Guests (ages 2 and up) and Cast Members. Please bring your own face coverings and wear them at all times, except when dining or swimming. You may remove your face covering while actively eating or drinking, but you should be stationary and maintain appropriate physical distancing."
3. Take Extra Masks
This one tip will make your visit to the Epcot Festival of the Arts way better! Wearing a mask all day can get yucky from sweating and just smelling all the stagnant air left in it from your breath.
Ready to start planning your next Disney World vacation? Listen to the latest podcast episode on Apple or on your non-Apple device now!
Final Thoughts on Epcot Festival of the Arts
So, should you go to the Taste of the Epcot International Festival of the Arts?
Absolutely!
It is one of Disney's BEST festivals and it allows you to activate that creative side of your brain.
You are officially ready to go forth and enjoy the fourth Epcot Festival of Arts and Culture to the fullest extent. I hope this guide helped and you have a great time at the festival!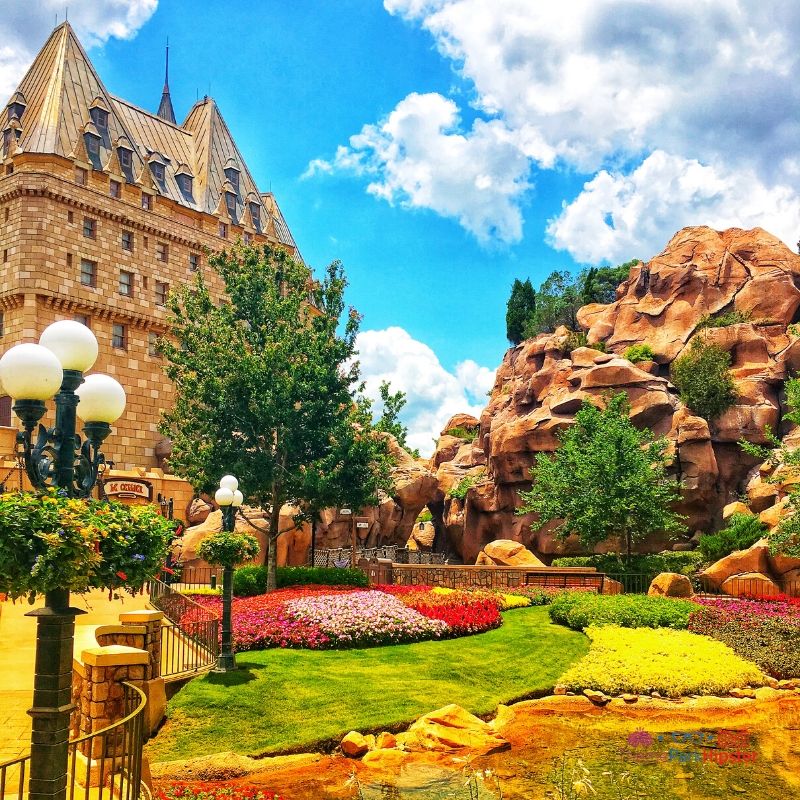 Prioritize and plan out your day before actually stepping into Epcot. You will thank me later.
Going into the Festival of the Arts is total sensory overload, and it helps to follow an organized plan of action thank planning everything at the moment.
Just remember not to worry if you're not able to see and do everything. I just want you to have fun and enjoy exploring all the different countries at the park.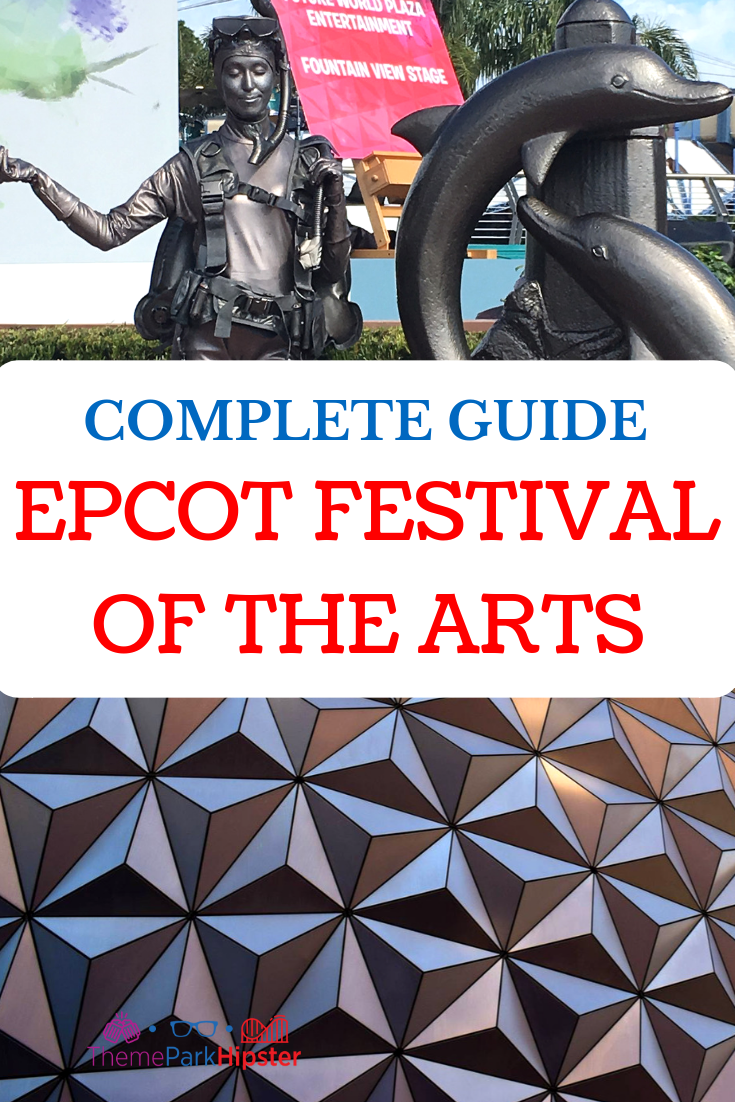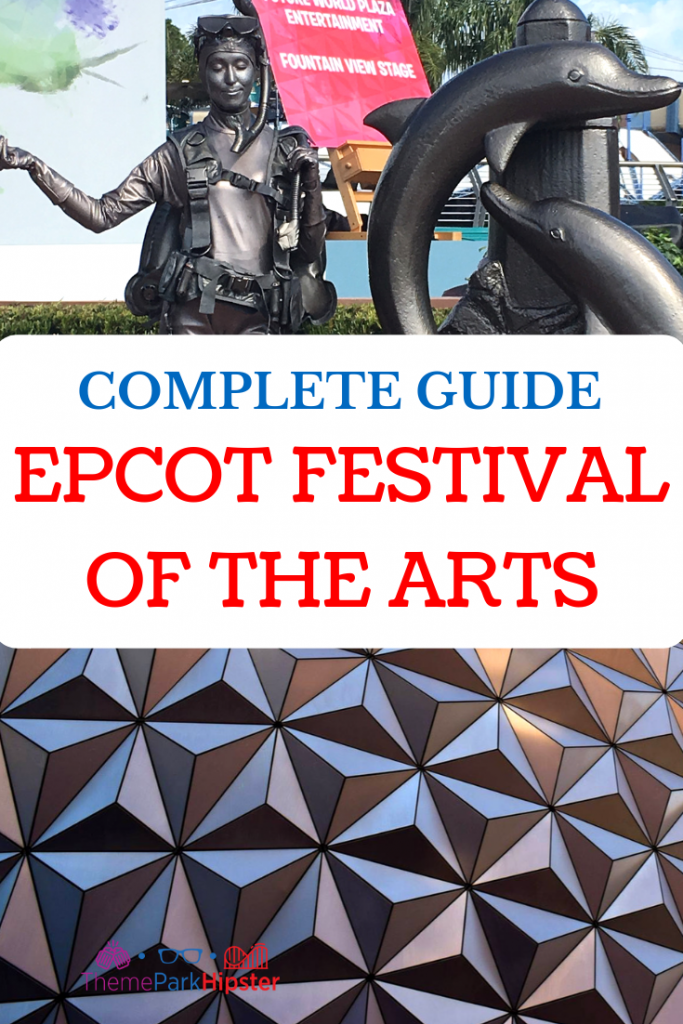 Are you excited for this year's festival? If so, let us know in the comments section below.
---
If you like this article, then check the links below for more Epcot Festivals Tips
Read the Disney Vacation Planning Guide for your next dream trip!
Until next time, Happy Park Hopping Hipsters!
NikkyJ
(Original Article Date: January 2018/Updated: January 8, 2021)