Have you ever thought about combining your love of food, art, and Disney all in one place? If so, you'll be more than happy to experience the Epcot International Festival of the Arts at Walt Disney World.
If you still have no idea what I am talking about, I am guessing you are one of the poor souls who has not gotten your ticket to this Epcot festival yet.
Don't worry, there still is time.
THIS POST MAY CONTAIN AFFILIATE LINKS. PLEASE READ MY DISCLOSURE FOR MORE INFO. Thank you!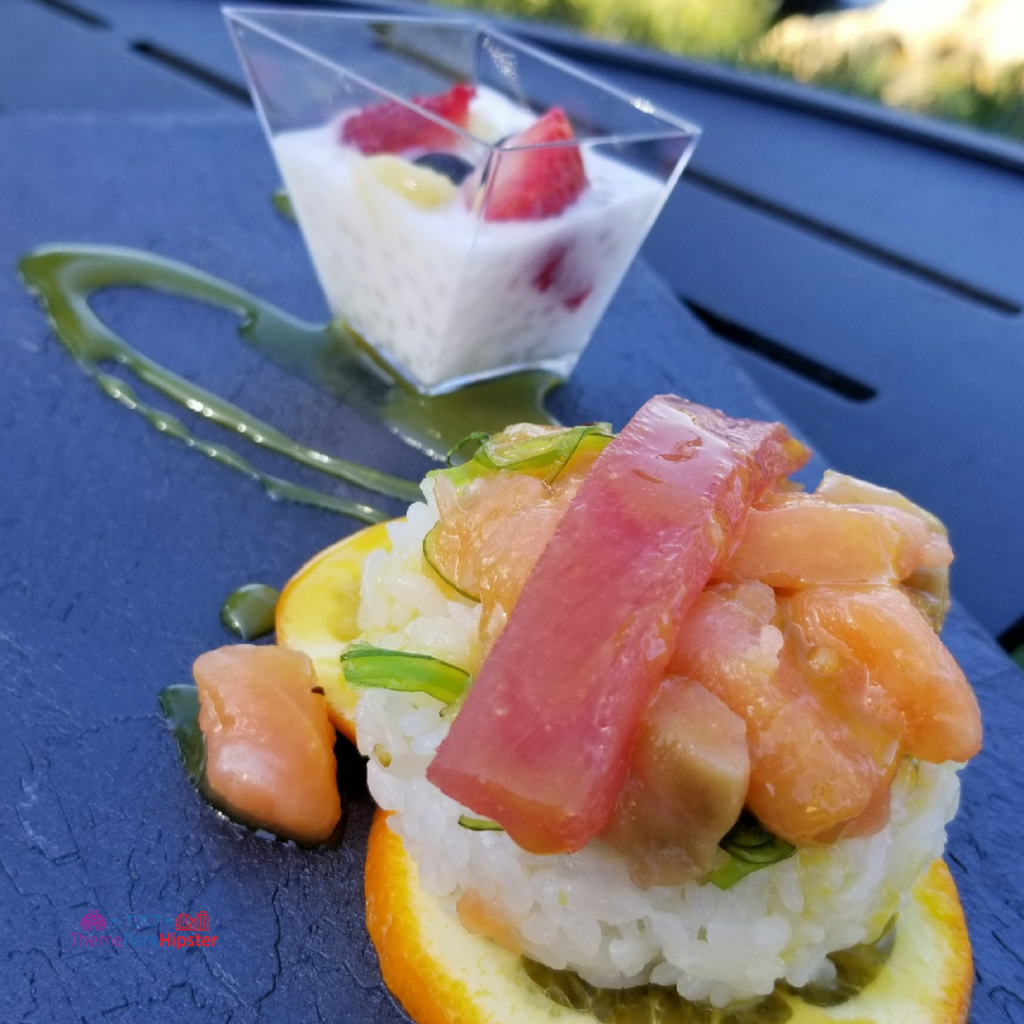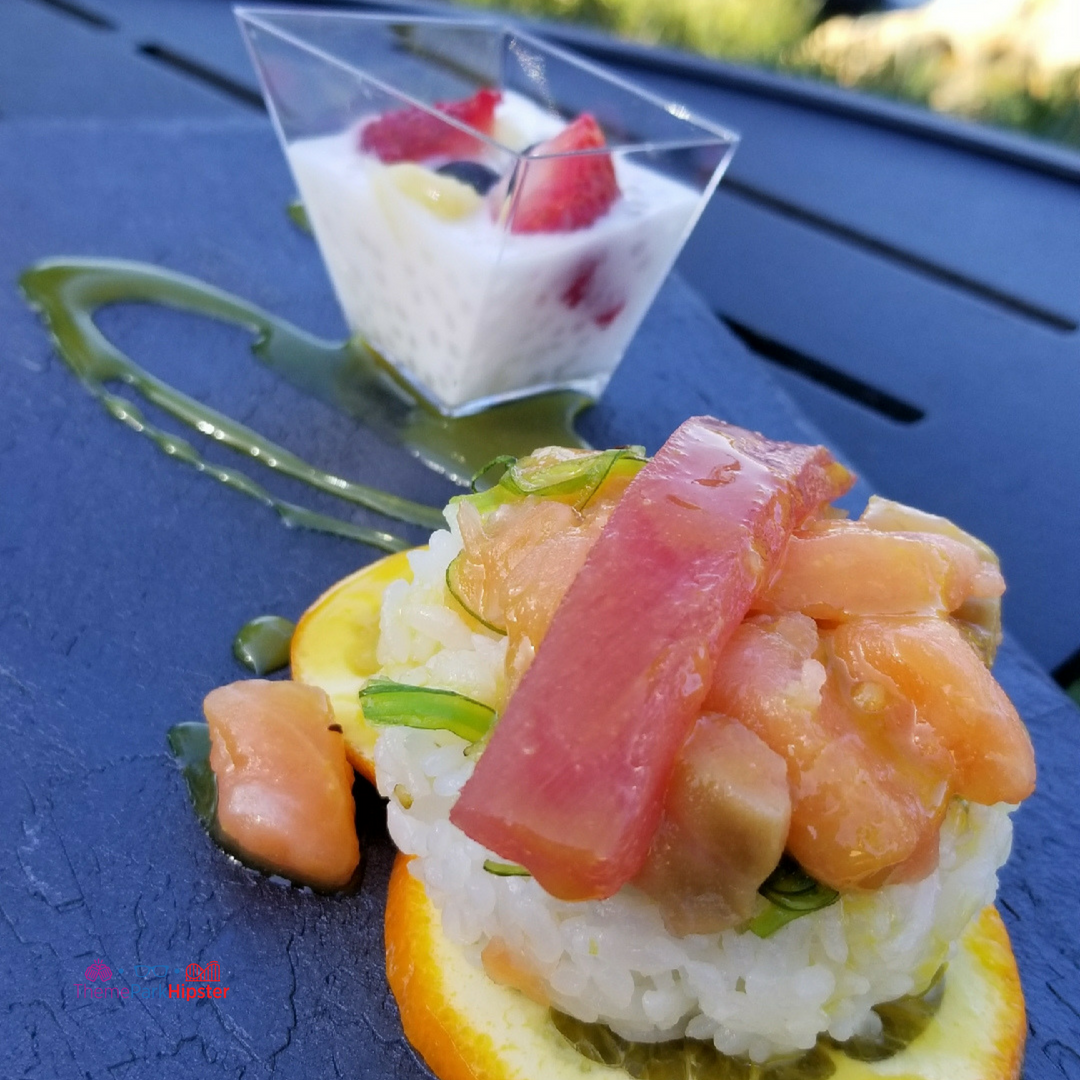 When is the Epcot International Festival of the Arts?
The Epcot International Festival of the Arts is back from January 17 to February 24th 2020 and it is not something you should miss.
And that is why I am giving you a comprehensive guide about what to do to get the best out of your experience there.
ORDER NOW to secure your theme park ticket reservation in the parks! GET MY TICKETS.
What is the Epcot International Festival of the Arts?
The Epcot International Festival of the Arts is Disney's way of combining the creativity of arts and food in only a way Disney can do!
Although it began only three years ago, the Epcot International Festival of the Arts has become a huge part of the Disney Culture.
It is essentially a celebration of creativity.
Creativity, not within the generic definition of it as arousal of visual and auditory senses, but a perfect blend of all five senses.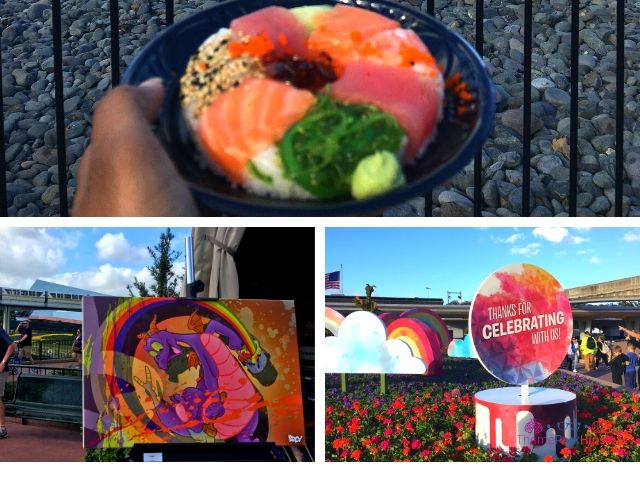 Each of these senses will be masterfully serenaded in the course of the 39 days that the Epcot International Festival of the Arts is conducted.
If you are still wondering what it is all about, let me list it out for you:
Artwork
Concerts
Food
More food
Live performances
Lots and lots of fun activities
As mentioned earlier, it is held at Epcot inside Walt Disney World Resort in Florida.
I am sure you knew this already because you've most likely being thinking about attending this event for a while and you probably just need a little bit more information to help you finalize your decision.
That's why I'm here!
So, let's finish this Disney guide.
What to expect in the Epcot International Festival of the Arts?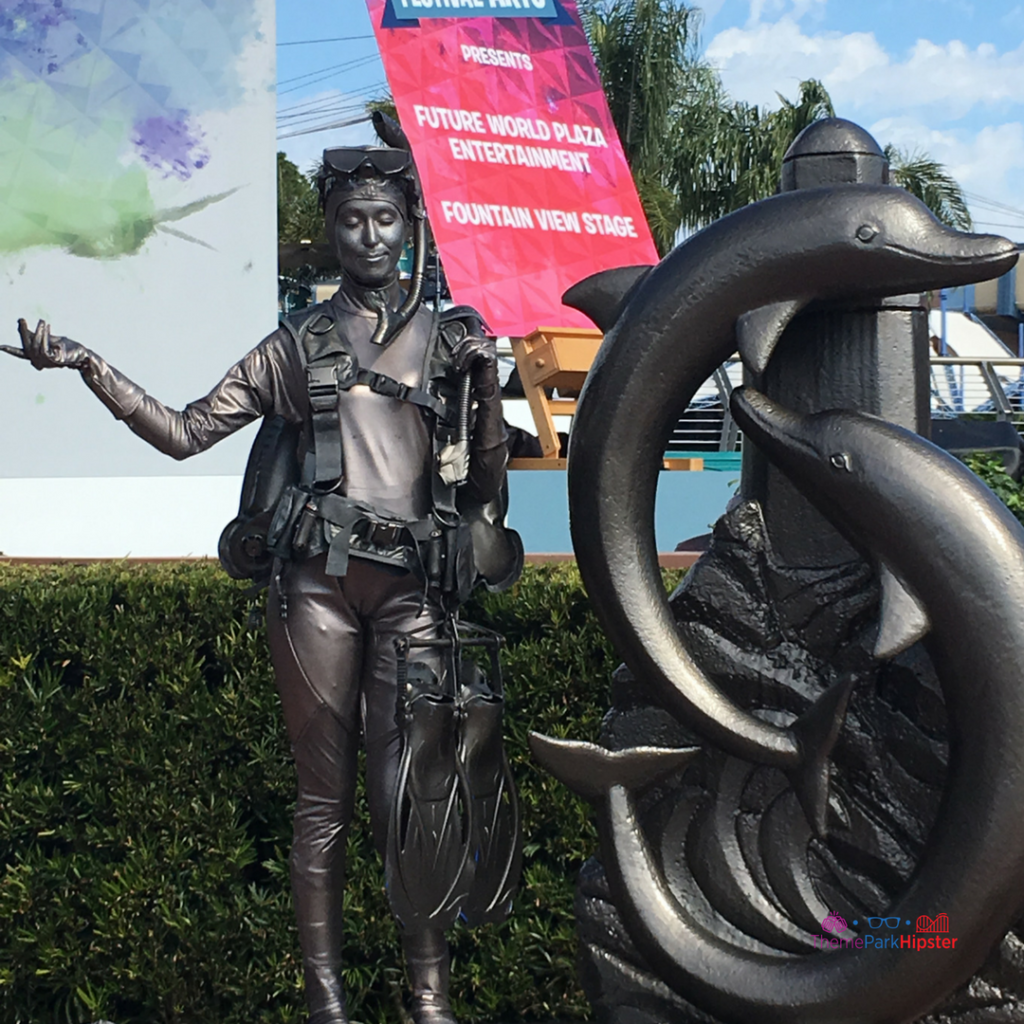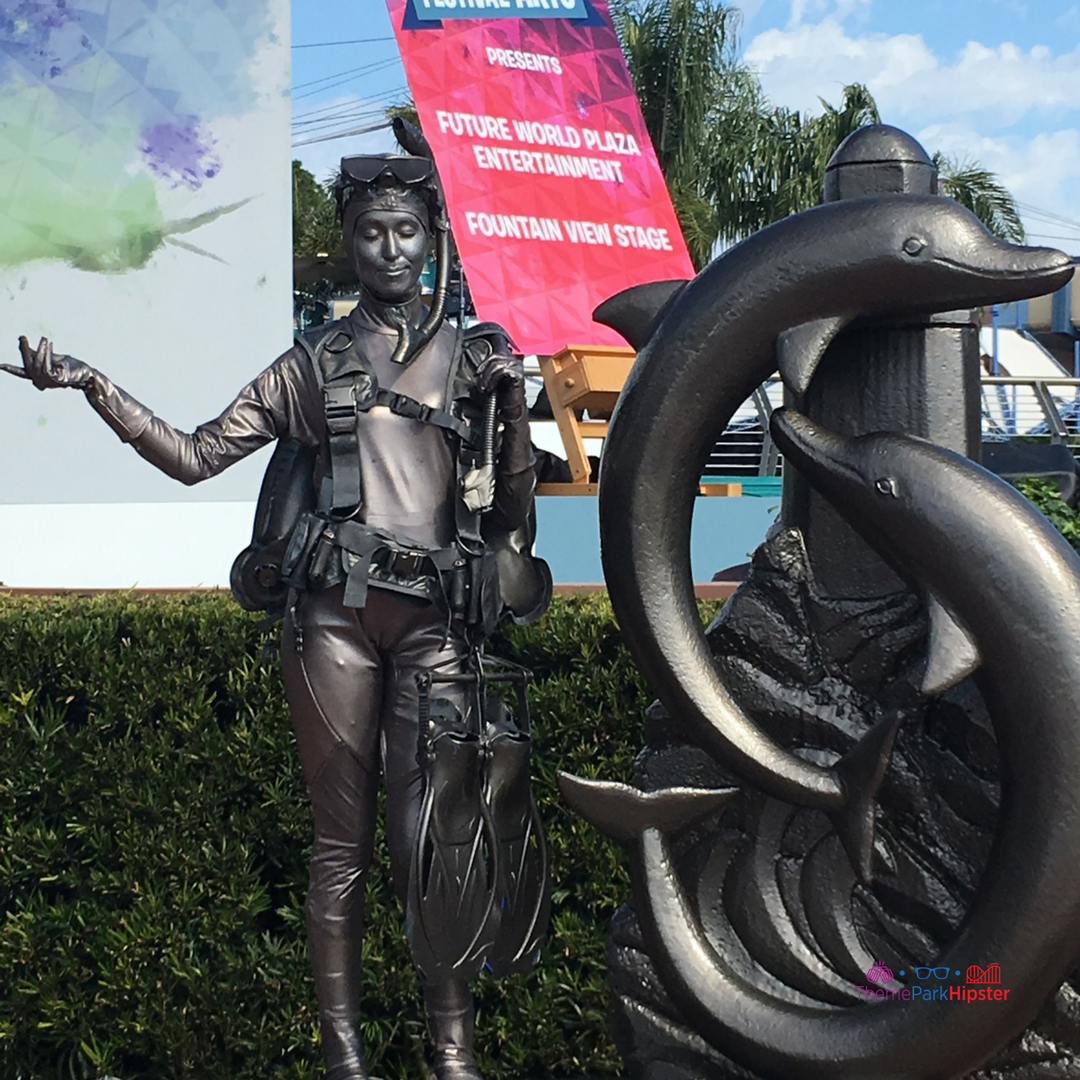 When you enter Epcot, you will get a little Festival of Arts passport to start your day off right!
You can then begin to explore the festival at your leisure and enjoy all of the world class attractions at this Disney theme park.
The festival focuses on mainly three aspects of art– culinary, visual and performance.
There are huge galleries filled with the most original and breathtakingly beautiful pieces of art. If you were anything like me as a child, you must have idolized these artists for they are also the creators of your favorite characters.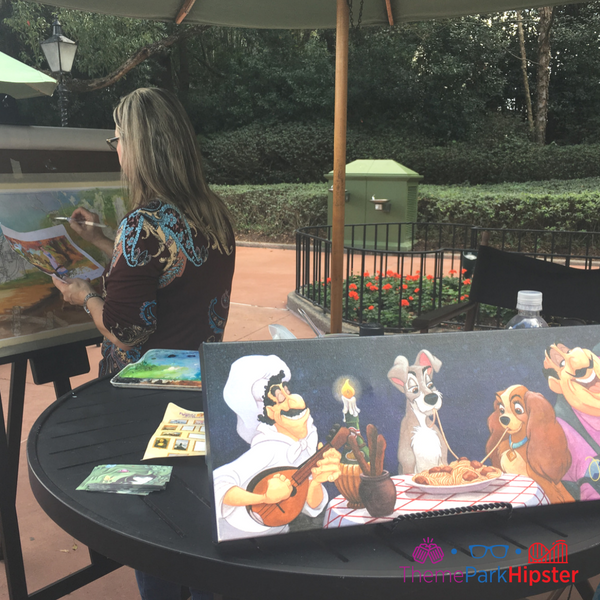 As if it was not enough to dazzle us with their brilliant artwork, these artists will also give us a glimpse into their artistic process by creating art in front of the guests!
What if you're not into Artwork?
Even if you are not an art gallery person, you can enjoy the Epcot International Festival of the Arts too.
Art comes in various shapes and forms. And one of them is the great Disney on Broadway musical performances. Its theater like you have never seen before.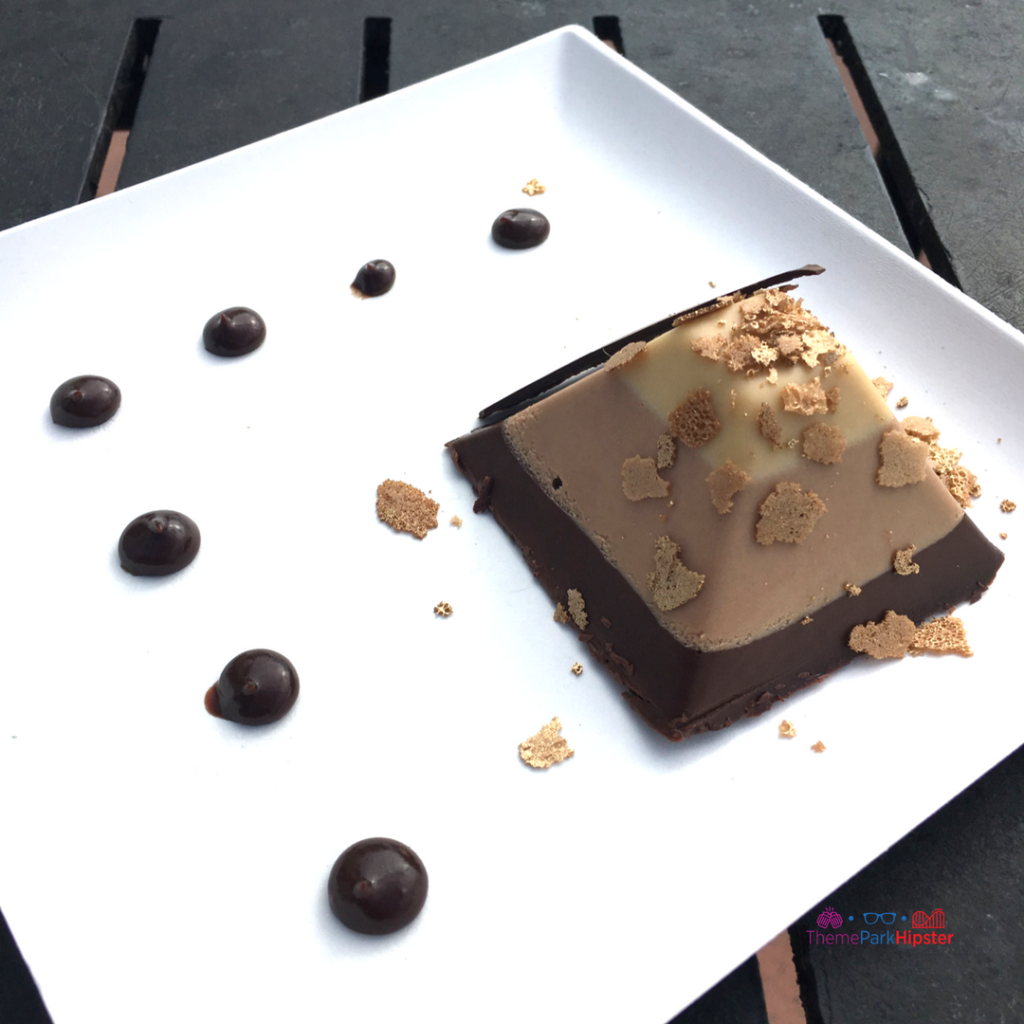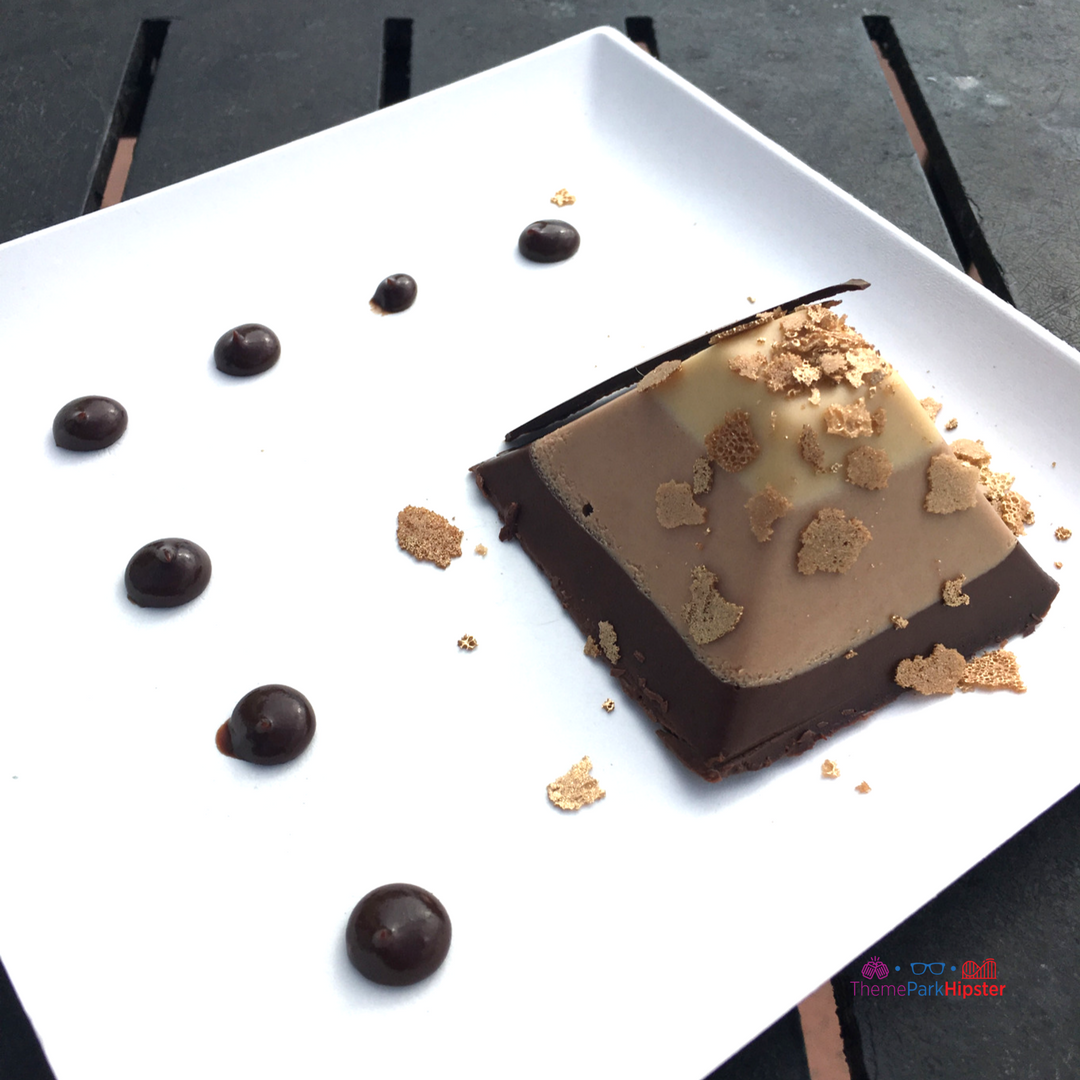 Along with the Disney Theatrical Productions, Epcot International Festival of the Arts brings to you 39 days of magical concerts with song performances from all your favorite Disney movies like:
Aladdin
The Lion King
Beauty and the Beast
The Little Mermaid
Frozen
These are just a few to name for this year's event.
Now, I don't know about you but my little Disney fan heart is jumping and screaming at the thought of all this.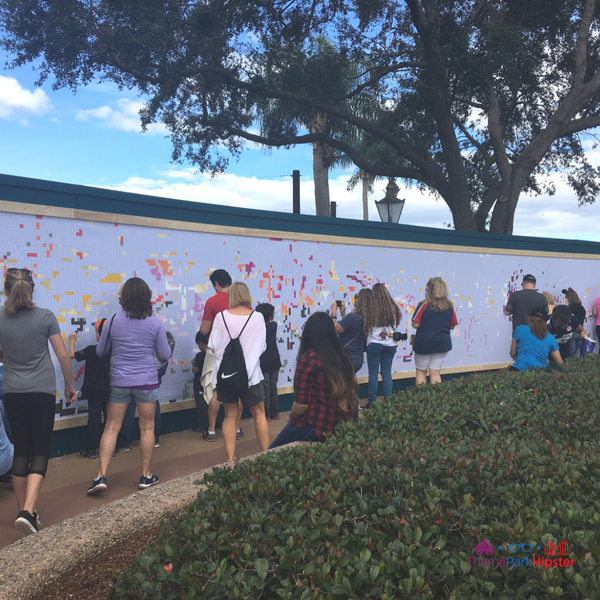 If you thought this was all there was to it, you are highly mistaken. There are also numerous seminars and workshops, some of which are complimentary to your Epcot Festival ticket or passport.
More Festival of the Arts Activites
Artful photo ops
Artist appearances
Commemorative merchandise
Community arts musical showcase
Culinary masterpieces
Disney on Broadway Concert Series
Figment's Brush with the Masters Scavenger Hunt
Gallery exhibits
Fireworks show at the end of the day
Interactive mural
Living statues
Seminars
Walking chalk gallery
Learn how to find your perfect vacation home rental near Disney World by Clicking HERE!
How does the Epcot Festival of the Arts differ from the other park festivals?
This artistic festival is different from the other Epcot Festivals in many ways.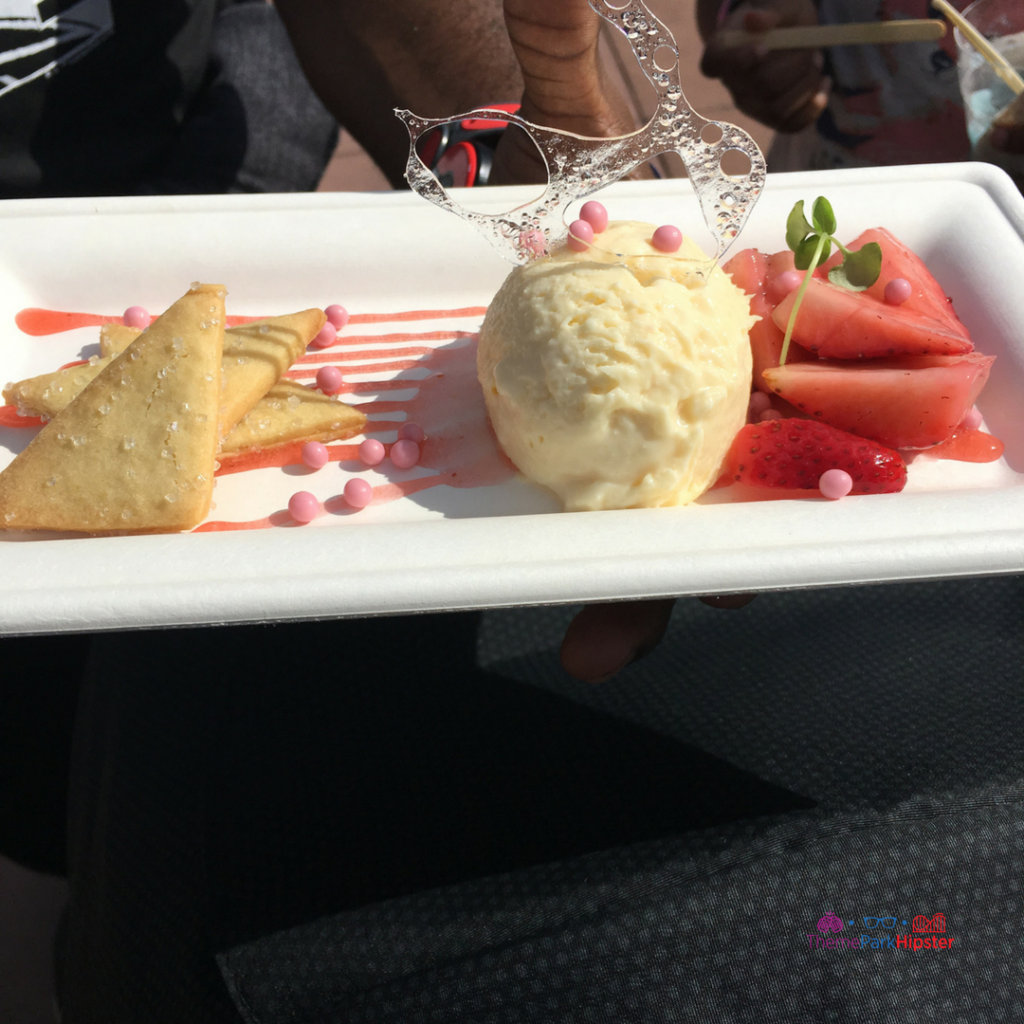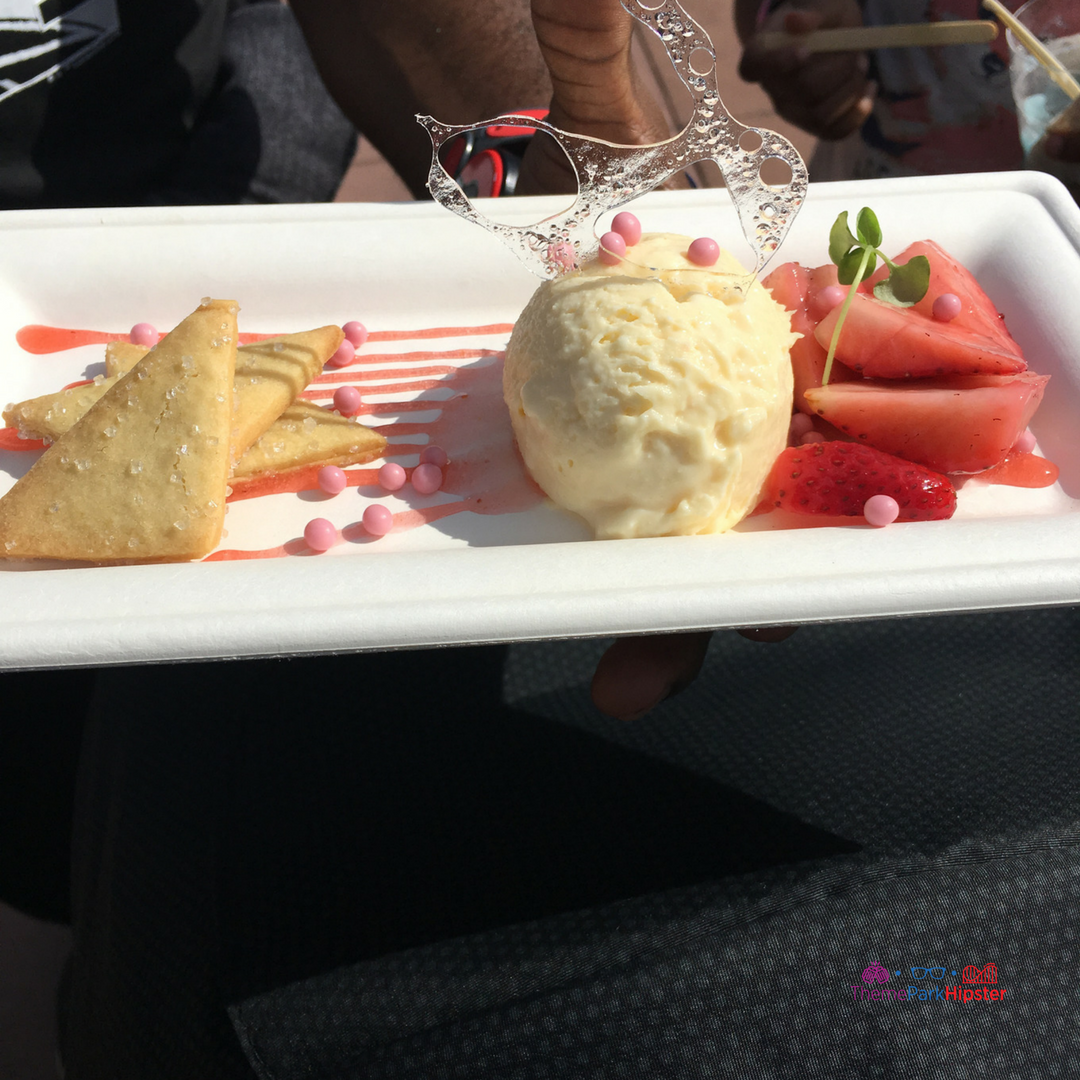 Not only is everything a bit over-the-top, there are other characteristics that you may notice below:
Instead of Garden Rocks Concert series at Flower & Garden Festival and the Eat to the Beat concert series at Food & Wine Festival, there's Disney on Broadway Concert series for the Festival of the Arts
Prices are much higher for the Epcot Festival of the Arts food
The temperatures are incredible in Florida during the Festival of the Arts which makes it the perfect time to visit Walt Disney World
Although there are paid workshops, most of the offerings for Epcot's International Festival of the Arts are included with theme park admission
Read: Learn More About the Epcot Festivals Here!
Festival Food
This is where I run out of words…
The food of this art festival is something you have to experience.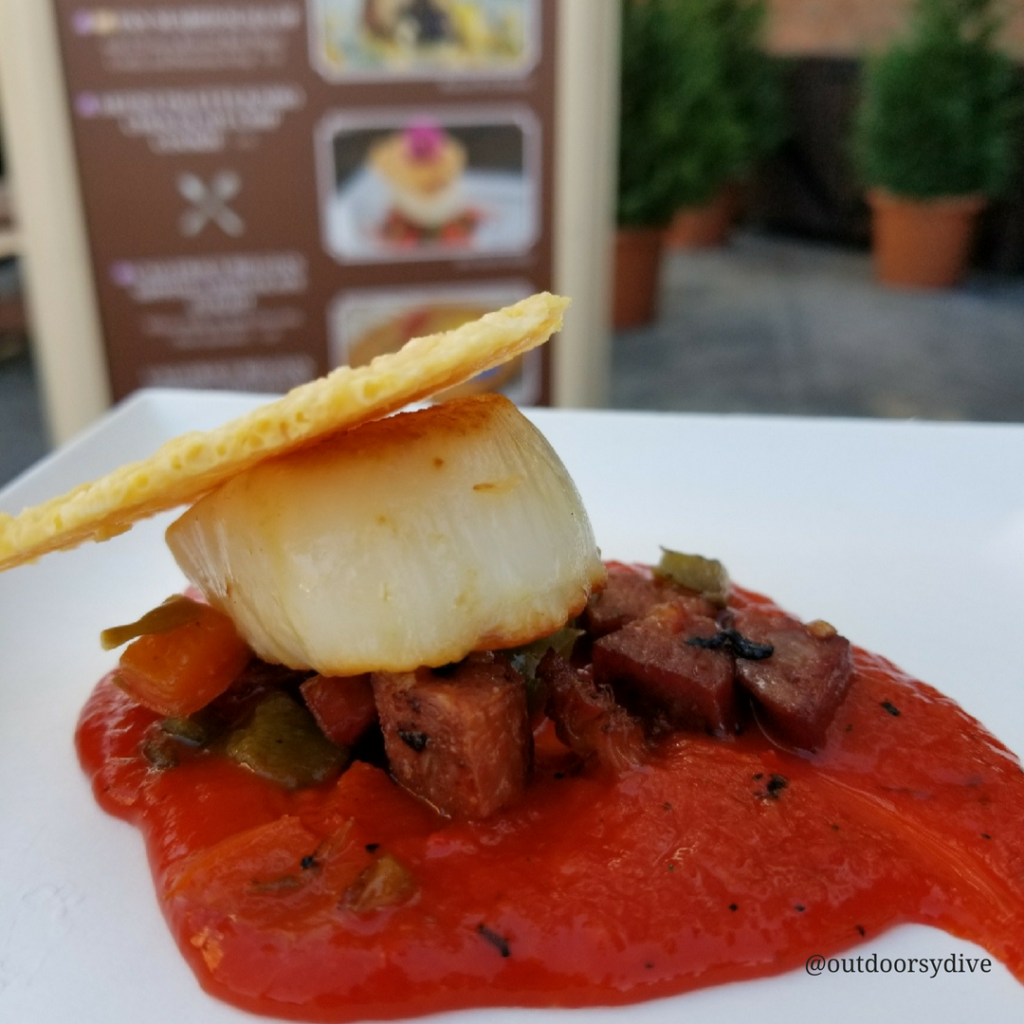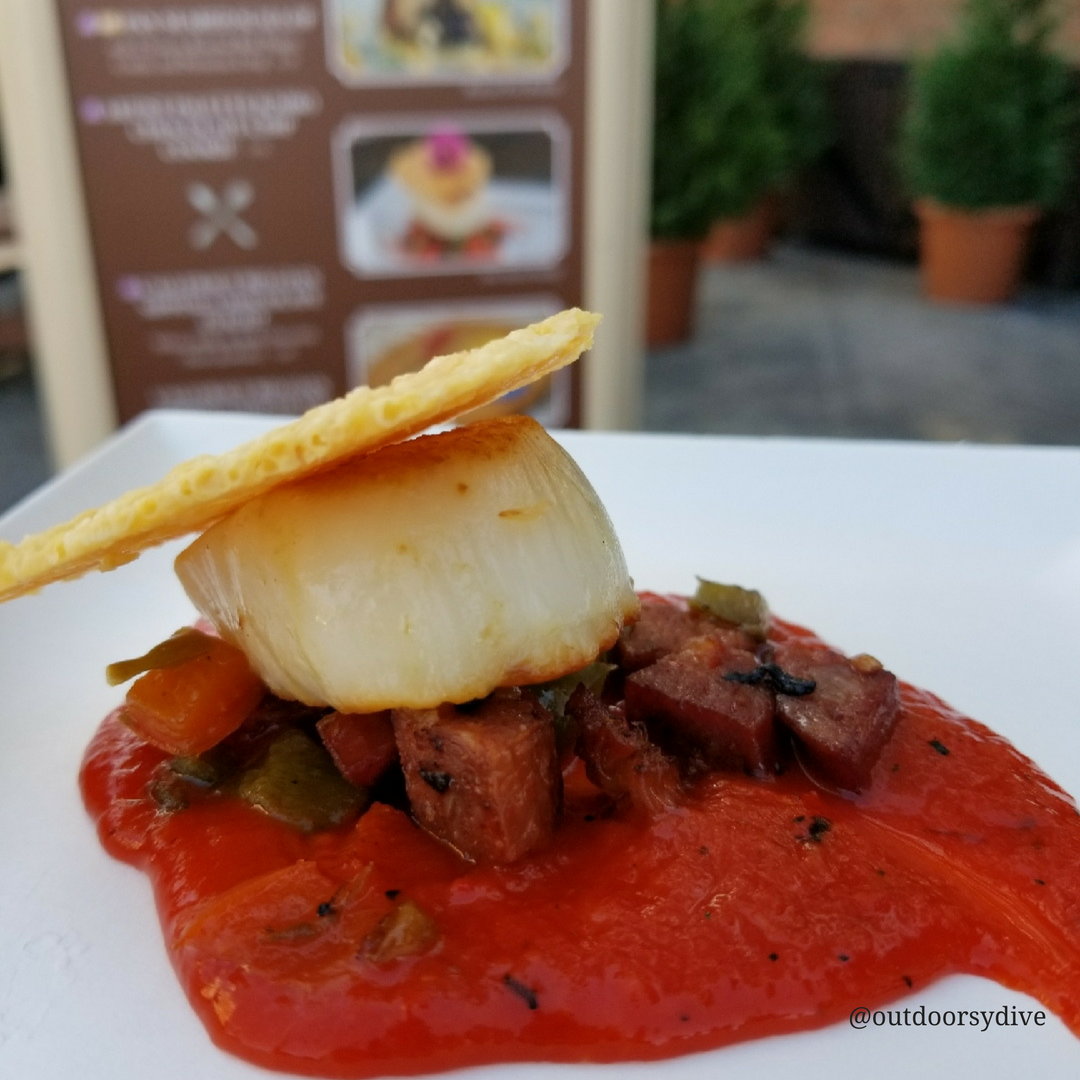 Simply reading about it will just not be enough. However, I will try my best to describe the indescribably delicious tastes, smells and sights of what is probably the best food festival in the entire world.
The cherry on top is that they offer vegan, gluten-free and a dubious kid-approved option as well.
Food Studio Booths
This is exactly what in sounds like. Loads of stalls and a surprising number of adventurous foods to try.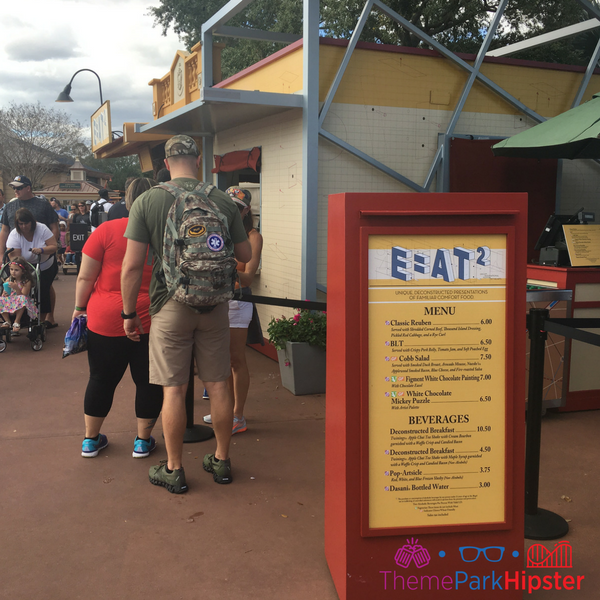 This could be a relatively cheaper experience thank the others if you choose your booths wisely and stick with your Disney budget.
In all fairness, the food is exceptionally delicious and they are not stingy with the quantity, so I would say, it is worth your money.
What to expect at the food booths?
The Marketplace Booths will be open from 11 a.m. to 9 p.m. daily and there is a literal food fiesta.
Apart from being absolutely mouth-watering, the food is also extremely aesthetically pleasing. And you know what that means– Instagramming the heck out of every dish you buy.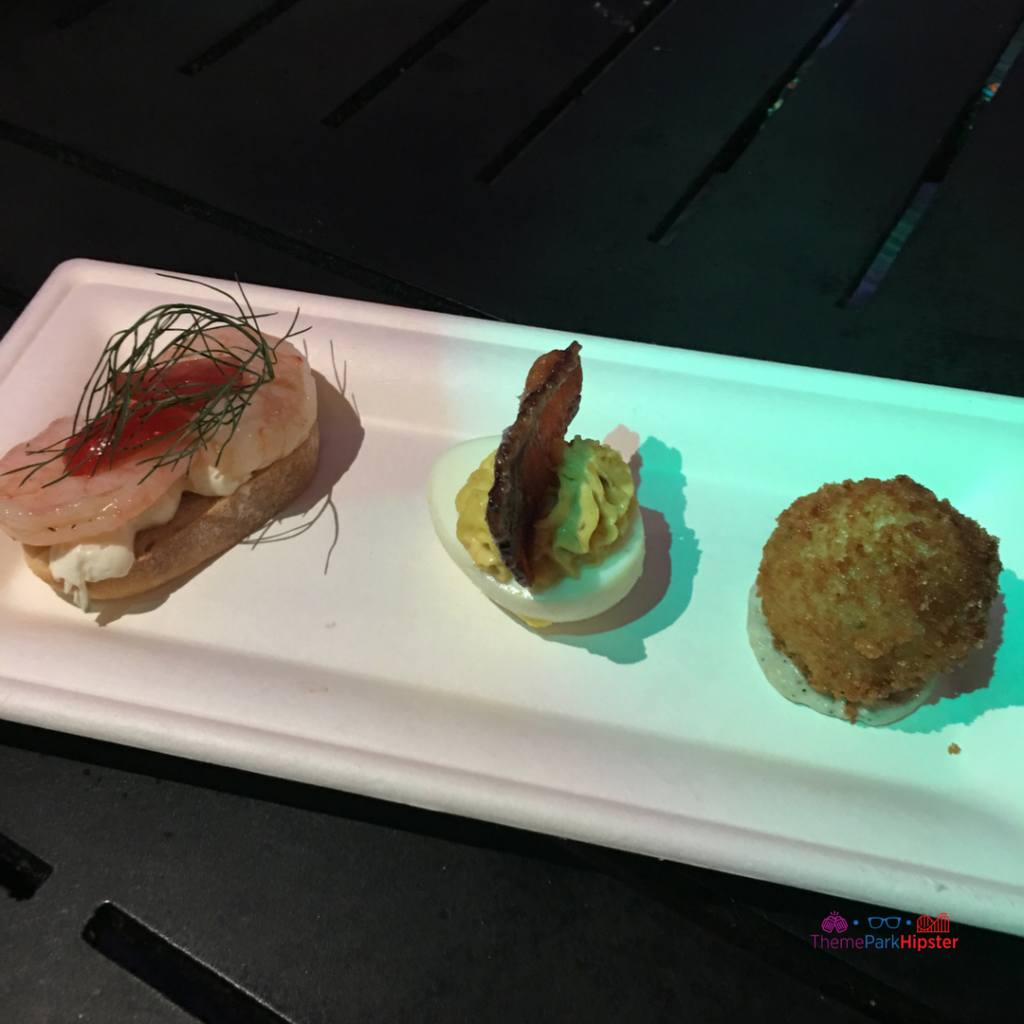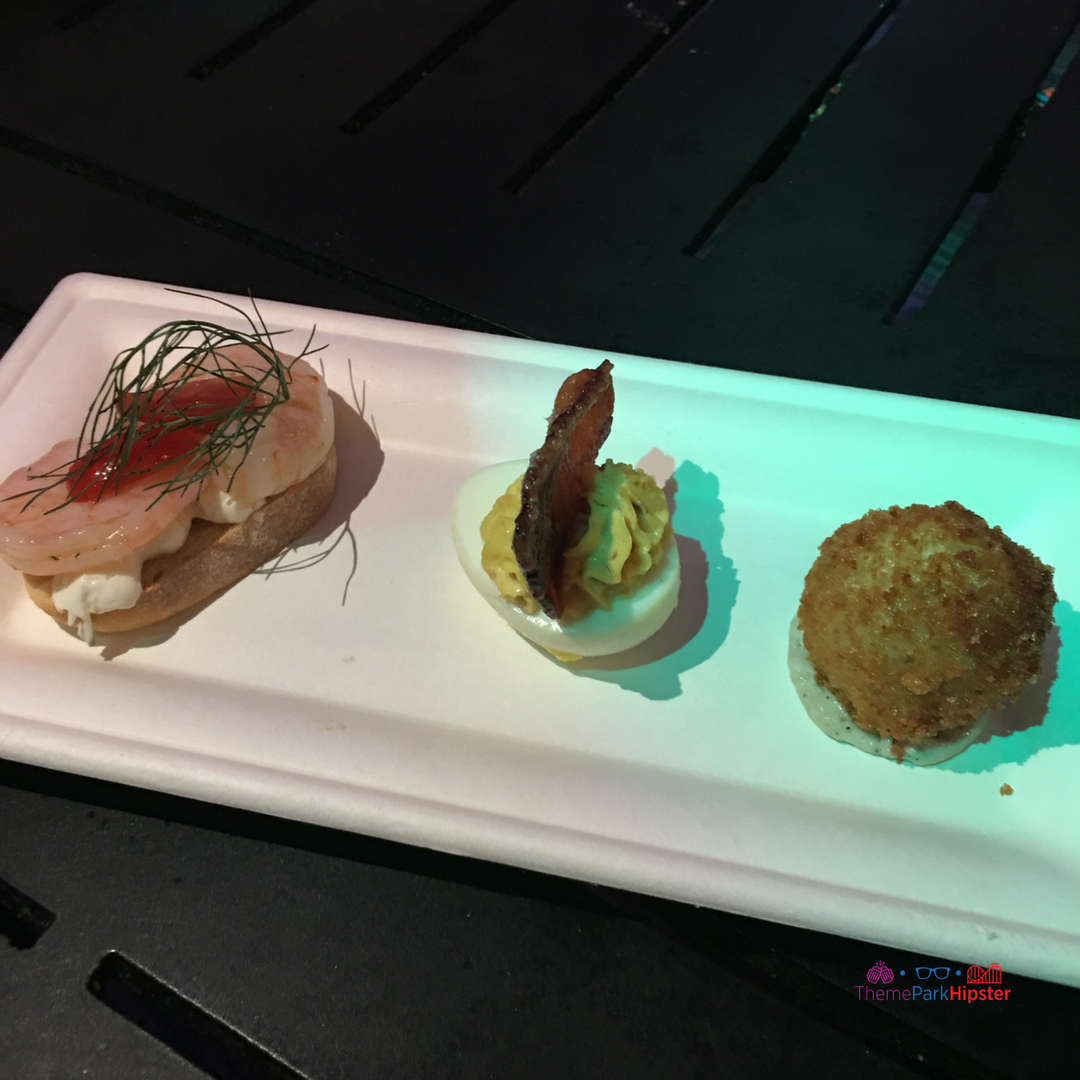 In 2020, the Food Studio will include over 12 stalls to get your foodie adventure on. They are bringing back the Pop Eats stall which was a huge success last year as well as a wide range of cuisines from different countries including Japan, France and Italy.
The Artist's Table, the Painter's Palette, and the Cuisine Classique are the show-stoppers here.
Just be prepared to shell out quite a few dollars for the experience, the food and drinks can get pricey at this particular Epcot festival.
Read: The Full Epcot Festival of the Arts Menu here!
Seminars and Workshops
No, this is not the average usual boring seminar. The workshops will occur on Saturdays and Sundays from 10 a.m. to 11:15 a.m. during the event, and no two days will truly be the same.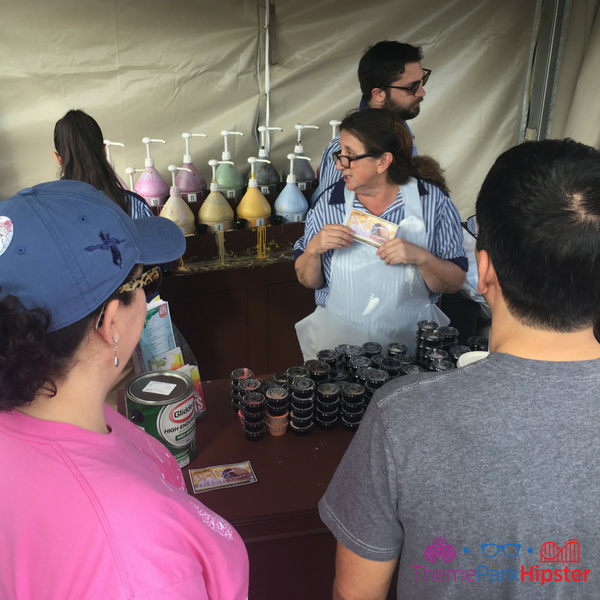 They are all interactive are really fun to attend. The workshops focus on art. This is not limited to a bit of painting and sketching.
You will have a great time creating incredible pieces of art with famous artists.
The seminars are also a great place for making new friends on your solo day at Disney's Epcot!
Topics will vary from Ink & Paint Animation toDisney 3D Paper Crafting. And although similar workshops were complimentary in the past, this year's selections will be $45.
The finalized lists of the seminars and workshops have not been released as of now. You can keep updated by visiting the official Disney website.
Art Galleries
The best Disney artists will be there along with their best works of art for you to purchase.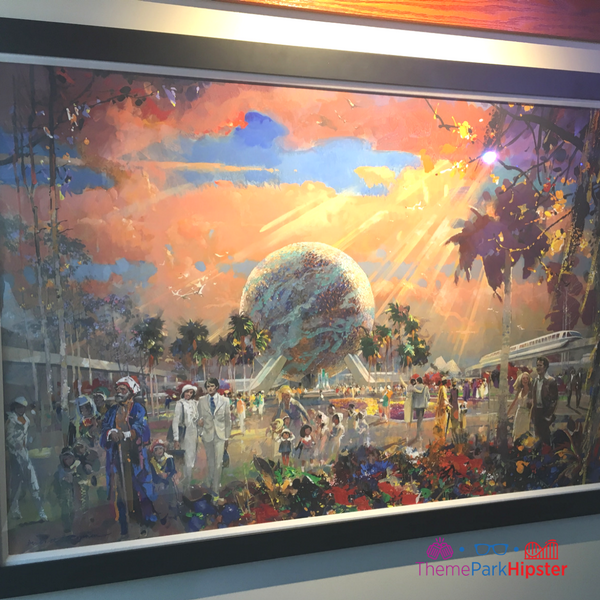 They are quite literally, the créme de la créme of the Disney world and you'll be able to chat with them.
What is unique about it is that the galleries are all placed throughout World Showcase where you can see the artist creating new artwork right in front of you!
This is definitely something you do not want to miss.
Theme Park Hacks at Your Finger Tips. Plan your next vacation with the latest tips and tricks on the ThemeParkHipster App. Download Today!
Broadway Concert
The America Gardens Theatre stage will be transformed into numerous incredible Disney sets in the course of the Epcot International Festival of the Arts and Culture.
Over the festival days, phenomenal performances by the top talent of Disney will take place and is something that should be a priority to see on your day.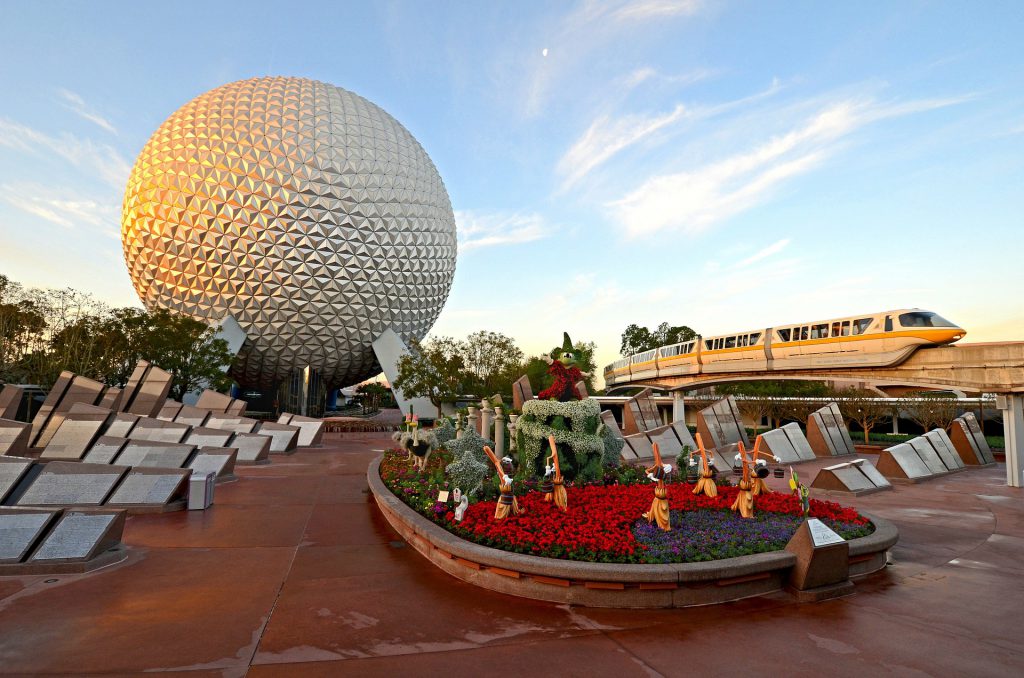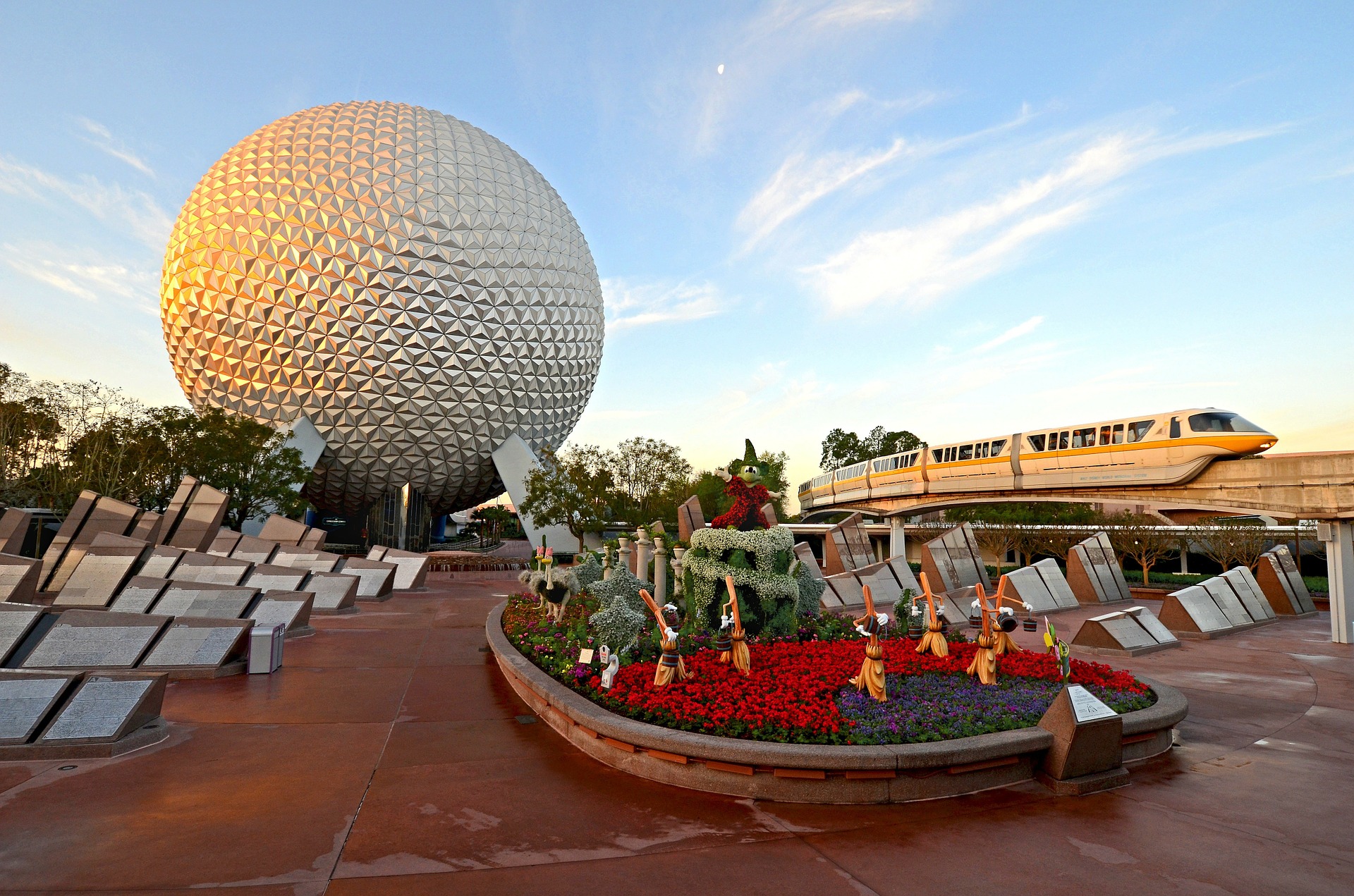 Speaking of lists, here are a few movies that have inspired past shows:
Aladdin
The Lion King
Mary Poppins
Newsies
Tarzan
Freaky Friday
Concert Details
America Gardens Theatre at Epcot World Showcase
Every evening from January 17 to February 24, 2020
Shows start at 5:30 p.m, 6:45 p.m. and 8:00 p.m.
Disney On Broadway Concert Series Dining Packages
The Disney On Broadway concert dining package is available this year at select Epcot restaurants for breakfast, lunch, and dinner.
You are provided a 3-course meal or full buffet, depending on the location, with priority seating at one of 3 concerts held the same day.
Concert Series Dining Locations
Biergarten Restaurant: Germany Pavilion
Lunch: $57 for adults; $32 for kids
Dinner: $57 for adults; $32 for kids
Coral Reef Restaurant: The Living Seas Pavilion
Lunch: $69 for adults; $22 for kids
Dinner: $69 for adults; $22 for kids
The Garden Grill Restaurant: The Land Pavilion
Breakfast: $52 for adults; $31 for kids
Lunch: $65 for adults; $39 for kids
Dinner: $65 for adults; $39 for kids
Rose & Crown Pub & Dining Room: United Kingdom Pavilion
Lunch: $57 for adults; $22 for kids
Dinner: $57 for adults; $22 for kids
You can reserve a dining package by calling (407) WDW-DINE or (407) 939-7463.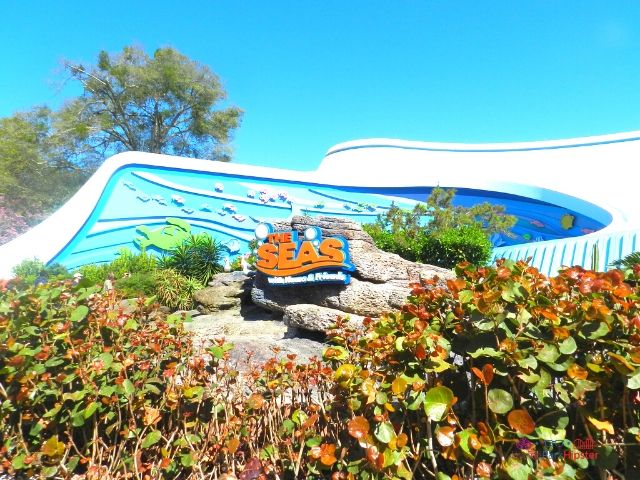 Here are all the show dates you need to know:
Kissy Simmons and Alton Fitzgerald White: January 17, 20-21, and 24("The Lion King")
Heidi Blickenstaff ("The Little Mermaid"; "Freaky Friday") and Gavin Lee ("Mary Poppins"): January 18-19 and 22-23
Kissy Simmons, Heidi Blickenstaff, Alton Fitzgerald White and Gavin Lee: January 25
Kara Lindsay ("Newsies") and Kevin Massey ("Tarzan"): January 26, 28-29, February 1-2 and 5-6
Liana Hunt and Adam Jacobs: January 27, 30-31, February 3-4 and 7-8
Kara Lindsay, Kevin Massey, Liana Hunt and Adam Jacobs: February 9
Ashley Brown ("Mary Poppins"; "Beauty and the Beast") and Josh Strickland (Tarzan) : February 10, 12-13, 18-19, and 22-23
Syndee Winters and Michael James Scott: February 11, 14-17, and 20-21
Ashley Brown, Josh Strickland, Syndee Winters and Michael James Scott: February 24
The shows do repeat so if you somehow do not manage to get to watch one, don't despair. But at the same time, do not leave it for the last minute, there are only so many repeats.
Exciting New Merchandise
Apart from the usual hoodies and T-shirts, Disney has new merchandise including wall art, paintings, toys and totes.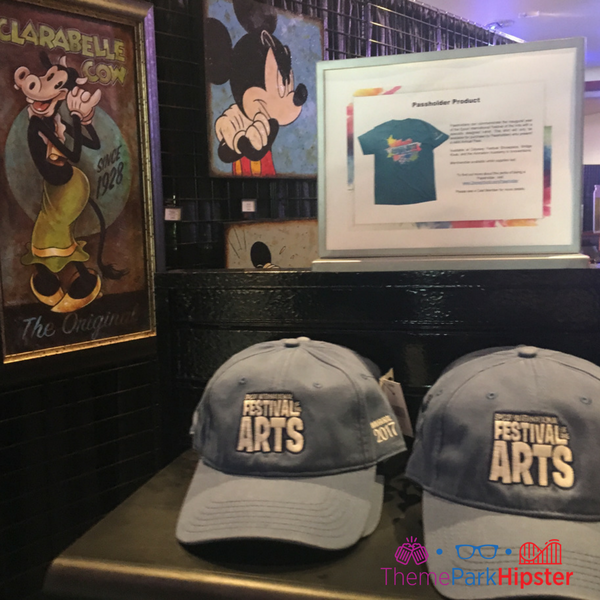 There is truly a huge plethora of options when you are looking for something to take home as a souvenir of your time at the Epcot Festival of Art and Culture.
My personal favorite is the new tie-dyed long-sleeved shirt with the festival's name printed on the back.
To buy these cool new merchandises, just head to all the little shops located throughout Future World and World Showcase!
Top 7 Tips for Epcot Festival of the Arts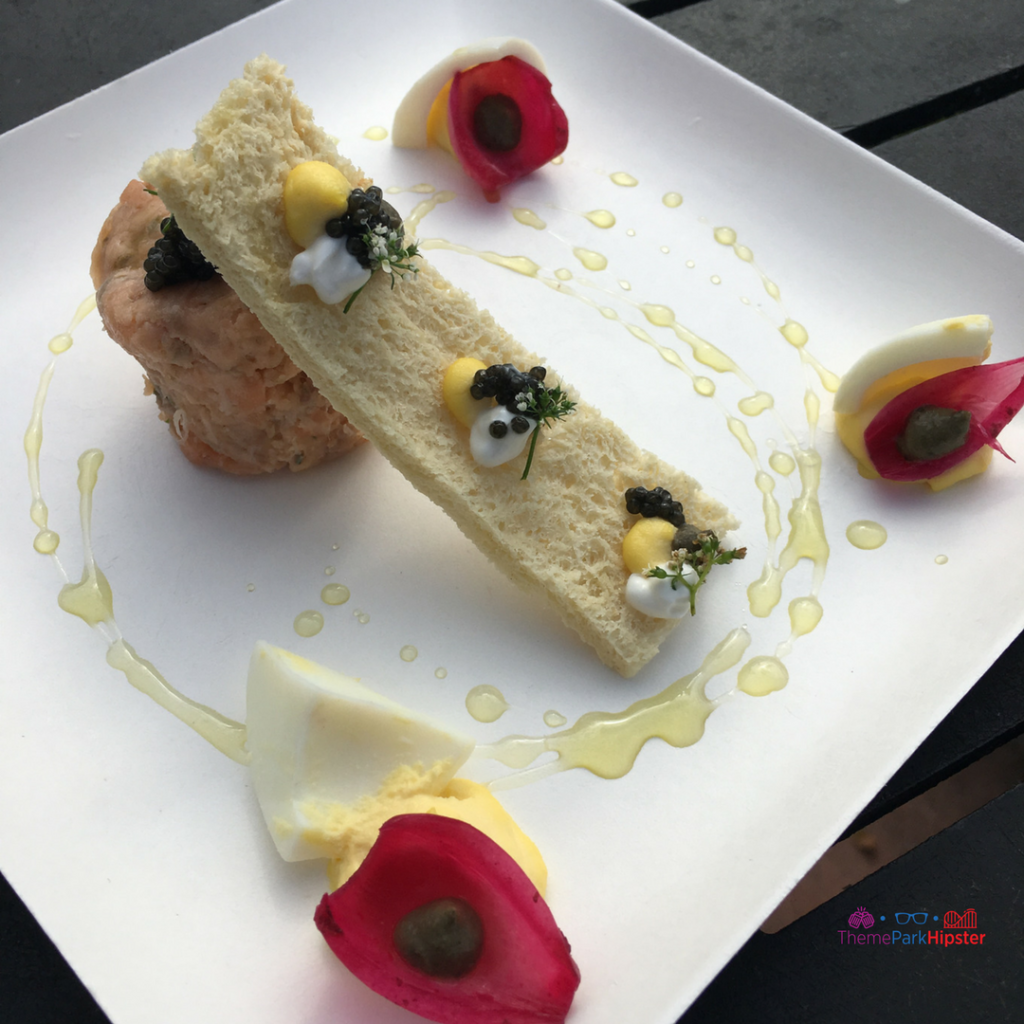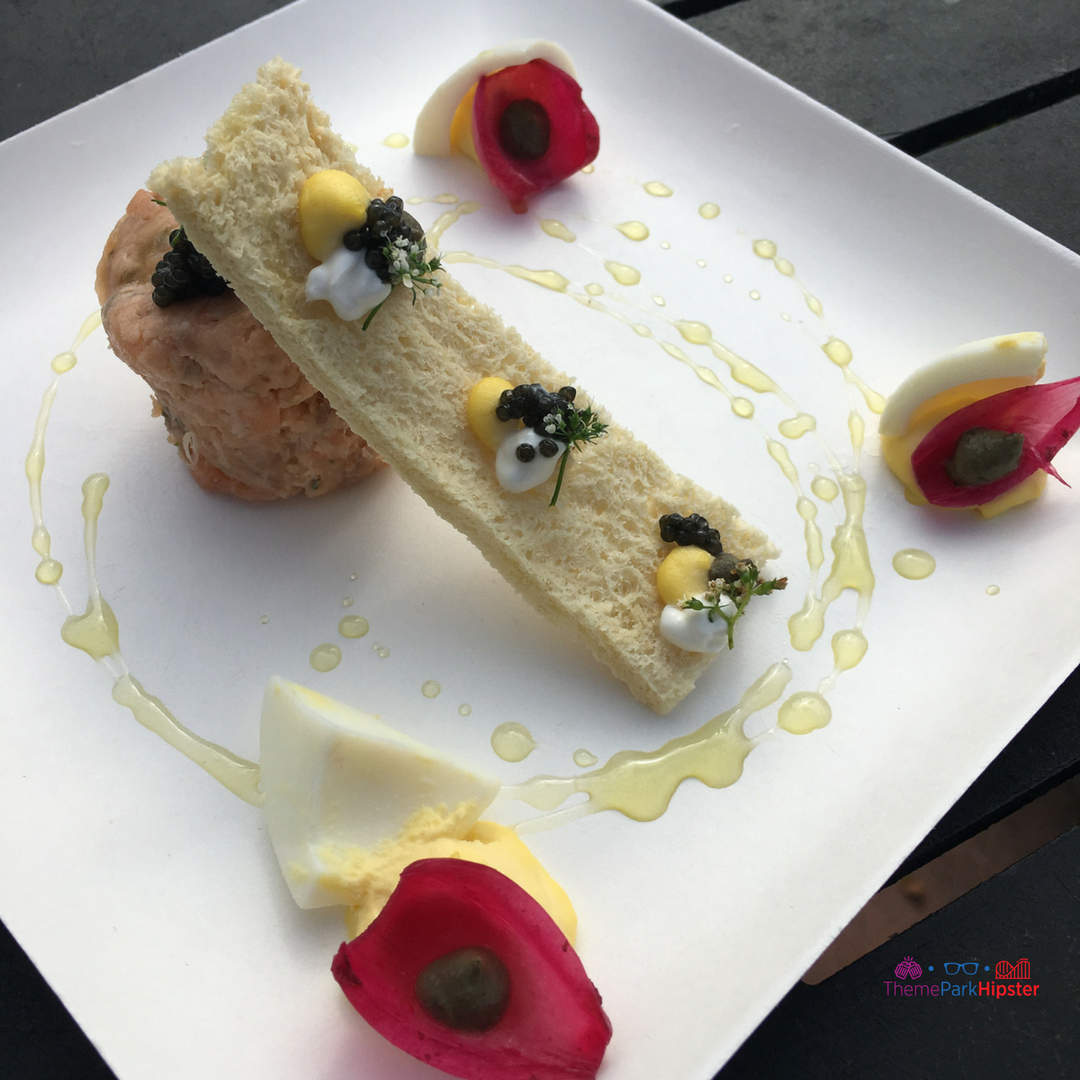 1 – Go During Weekdays
Visit Epcot on weekdays instead of weekends. On the weekends, locals crowd add to the one at the festival.
Going on weekdays will give you time to relax and enjoy the festival without constantly pushing through the crowds.
2 – Use Disney Dining Plan Snack Credits
Use the Disney Dining Plan to enjoy the food festival without burning a gaping hole in your pocket. You can use your snack credits to get some free food, or at least food for a cheaper rate.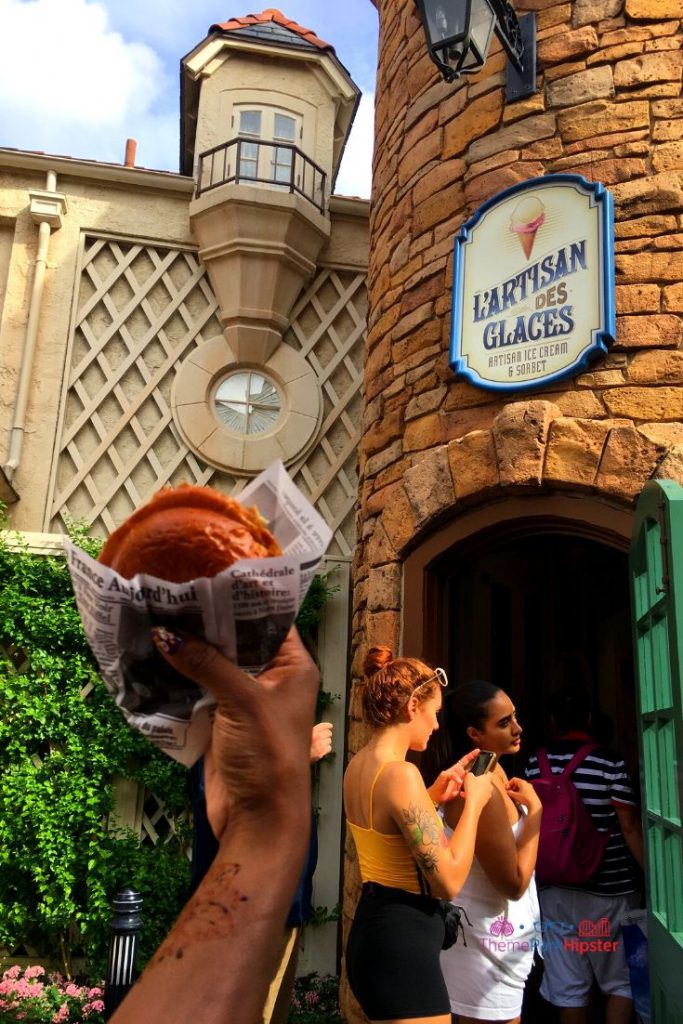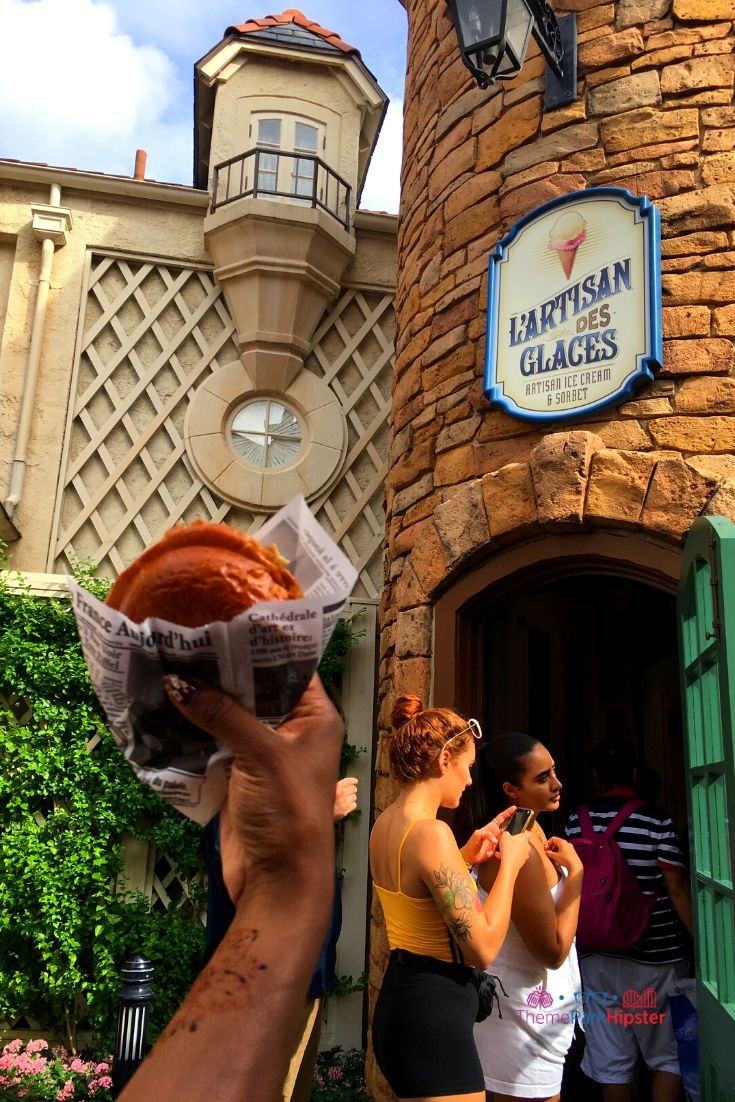 3 – Experience the New Epcot Attractions on Your Visit
Three new films– Beauty and the Beast Sing-Along, Canada Far and Wide in Circle-Vision 360 and Awesome Planet are being released during this time and you can be one of the first people to view it!
The new firework extravaganza is also available for you to watch at Epcot during the festival.
Read: What's Coming to Epcot by 2021
4 – Use the Disney Photographers
Look around you for PhotoPass Photographers around the theme park and ask them for Magic Shots and special props so you can have unique memories of your time at the festival.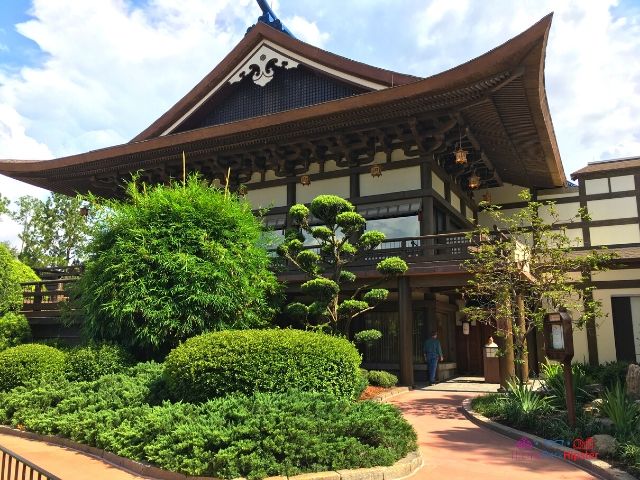 Plus, they'll also take great photos for you with your own phone.
5 -Spend a Couple of Days at Epcot
Do not try to see all of Epcot in a day. It will be tiring and not at all enjoyable. Instead spread out your itinerary across at least three days.
Perhaps you can spend a day doing all the Food Studio booths at the festival and another day focusing on the attractions and seminars.
6 – Budget for Food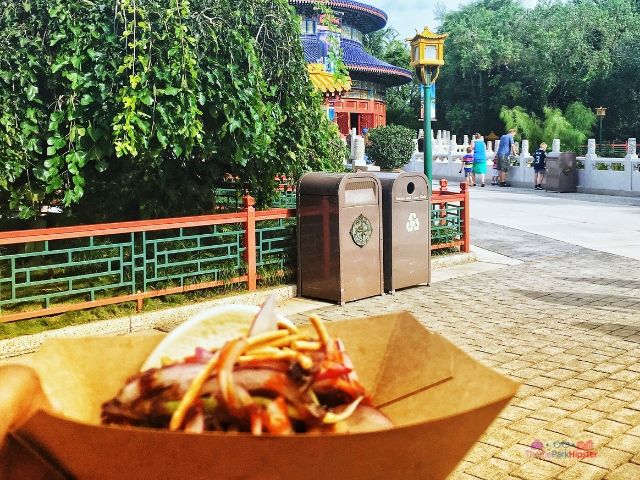 Believe it or not, $4 here or $5 there adds up quickly. I recommend budgeting $45-$55 for each person in your party.
And that's just a budget for food!
Beer and wine samples are poured at about 3 ounces for wine and 6 ounces for beer or cocktails.
On average, adult beverage samples usually cost between $4-$9 with cocktails around $9.50.
7 – Try New Things
It's easy to stick with the things most familiar to you, but that's not what Epcot Festival of the Arts is all about!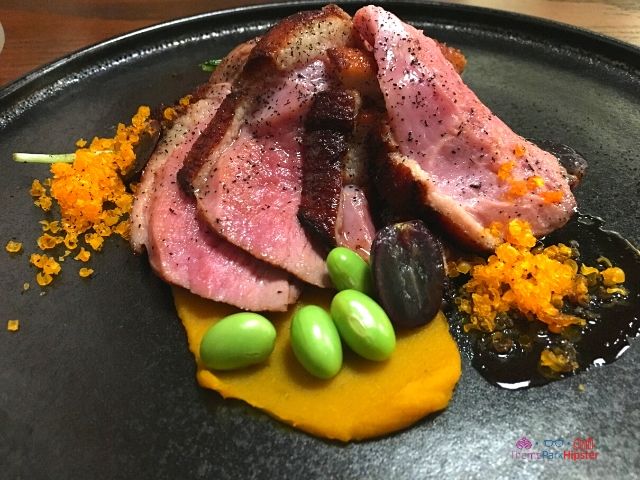 Since the portions are smaller, it's a great way to try something at least once…or twice as Andrew Zimmern states.
Not only should you try new food, speak to the artists and really learn about their story and what inspired their passion.
Final Thoughts on Epcot Festival of the Arts
You are officially ready to go forth and enjoy the fourth Epcot Festival of Arts and Culture to the fullest extent. I hope this guide helped and you have a great time at the festival!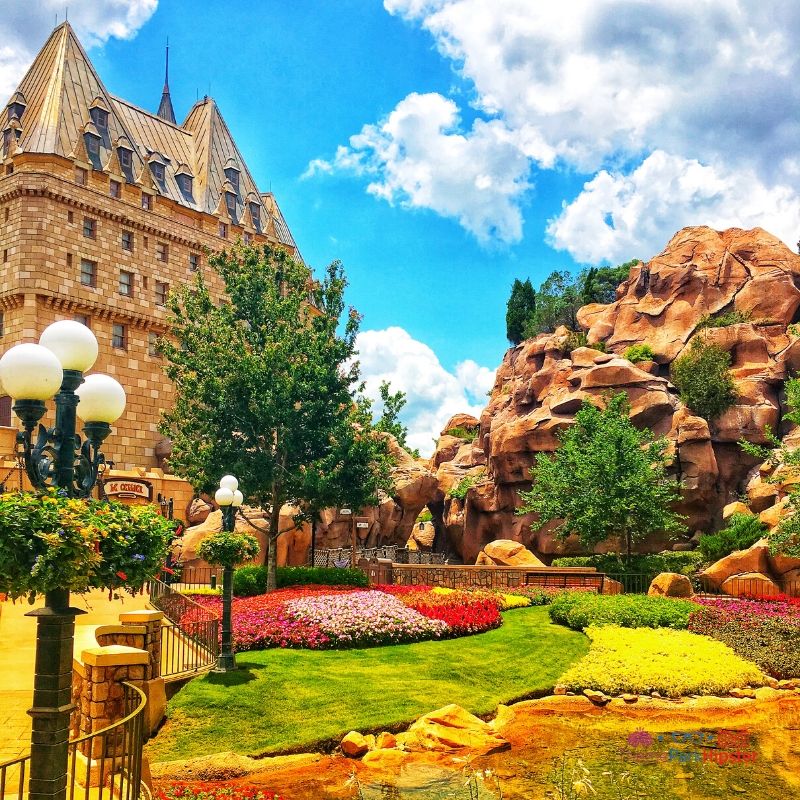 Prioritize and plan out your day before actually stepping into Epcot. You will thank me later.
Going into the Festival of the Arts is total sensory overload, and it helps to follow an organized plan of action thank planning everything at the moment.
Just remember not to worry if you're not able to see and do everything. I just want you to have fun and enjoy exploring all the different countries at the park.
Are you excited for this year's festival? If so, let us know in the comments section below.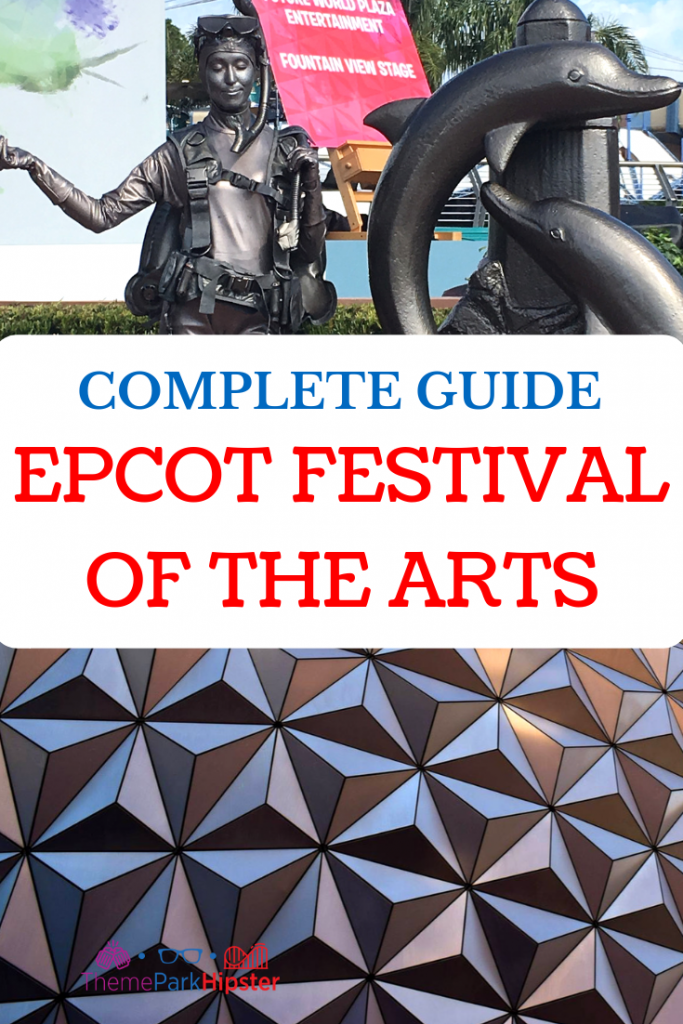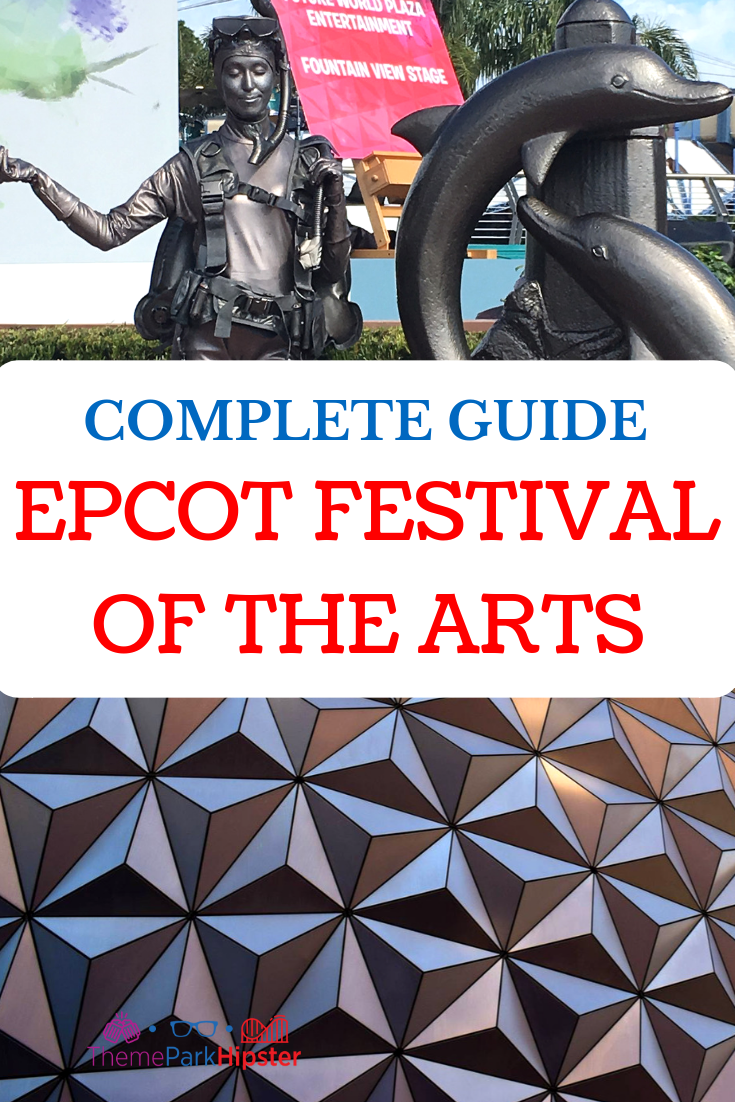 ---
If you like this article, then check the links below for more Epcot Festivals Tips
Read the Disney Vacation Planning Guide for your next dream trip!
Until next time, Happy Park Hopping Hipsters!
NikkyJ
(Original Article Date: January 2018/Updated: January 3, 2020)