The much-anticipated Harambe Market has finally opened at Disney's Animal Kingdom. This African-inspired street food marketplace makes it known that food plays the starring role. The Market offers four distinct walk-up windows with 200 + shaded seating.
The Harambe Market theme is built around a Colonial-era train depot design complete with a 1960s water tower. The goal of Disney was to re-create a bustling center of commerce where guests are welcomed from around the world. The little seaside town will allow Disney guests to immerse themselves into an eclectic culture with the ability to venture out to the reserve and observe Africa's animals.
According to Disney Parks Blog, the marketplace is designed to offer guest the sort of food they would find on the street market scene of Eastern Africa. The unique menus are intended to reflect the personalities of the establishments' owners.
Building Harambe Market at Disney's Animal Kingdom | Walt Disney World
"Kitamu Grill" offers skewered chicken and a kabob flatbread sandwich.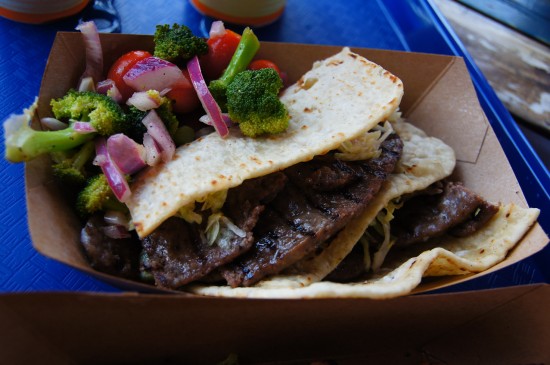 "Famous Sausages" features a corn dog, inspired by a South African sausage called a boerewors, dipped in curry-infused corn batter.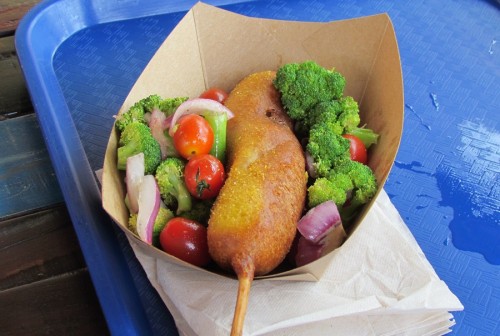 "Chef Mwanga's" serves a spice-rubbed karubi rib with green papaya-carrot slaw.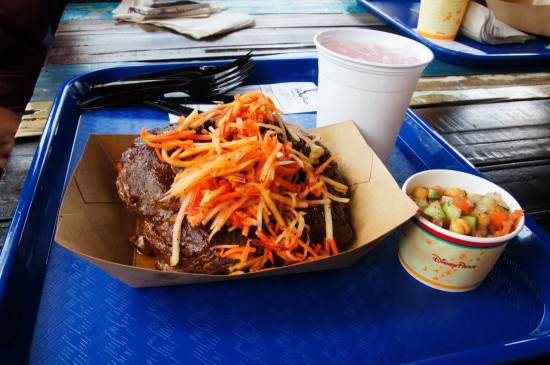 The fourth window, called Wanjohi Refreshments ("wanjohi" means "brewer" in Swahili), offers beverages including six South African wines by the glass; Safari Amber Lager and Orlando Brewing I-4 IPA on draft; red sangria with Van der Hum tangerine liqueur from South Africa and more.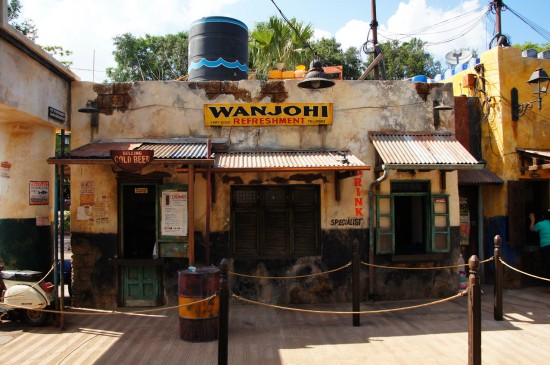 As of late Walt Disney World has not failed in the cuisine department. They truly do a wondrous job transforming stale, costly theme park food into competitive, savory choices that can stand alone with other great restaurants.
Harambe Market opening has caused quite a buzz in both the amusement park and foodie world.
So if any of you Hipsters have gone, I'd love for you to give us your own review of this new tantalizing adventure!
Until next time, Happy Globe Trotting Hipsters!
NikkyJ
Be sure to contact Laura at Destinations in Florida for the best Walt Disney World vacation package!
This is a sponsored post from Destinations in Florida. The links listed on this page are associated with ThemeParkHipster and are referred to as affiliate links. Click here for the complete Disclosure Statement.