Can you smell the delicious delights coming from the screen?
Well I know I may be pushing the imagination button a bit, but I'm really stoked about this week's Best Thing I Ever Ate segment, featuring the Pot Roast Mac-n-Cheese and Bacon Cheeseburger Mac-n-Cheese at the Magic Kingdom!
I actually couldn't choose between the two dishes, so I decided to talk about one of Disney's best kept secrets. You can find these two flavorful bites in the Friar's Nook at Disney's Magic Kingdom.
Bacon Cheeseburger Mac-n-Cheese
Topped upon the creamy, thick mac-n-cheese are superb layers of ground beef, lettuce, tomatoes, and two strips of bacon. The fun part is trying to make your way towards the bottom of the bowl to the cheesy macaroni.
This was quite a challenge for me…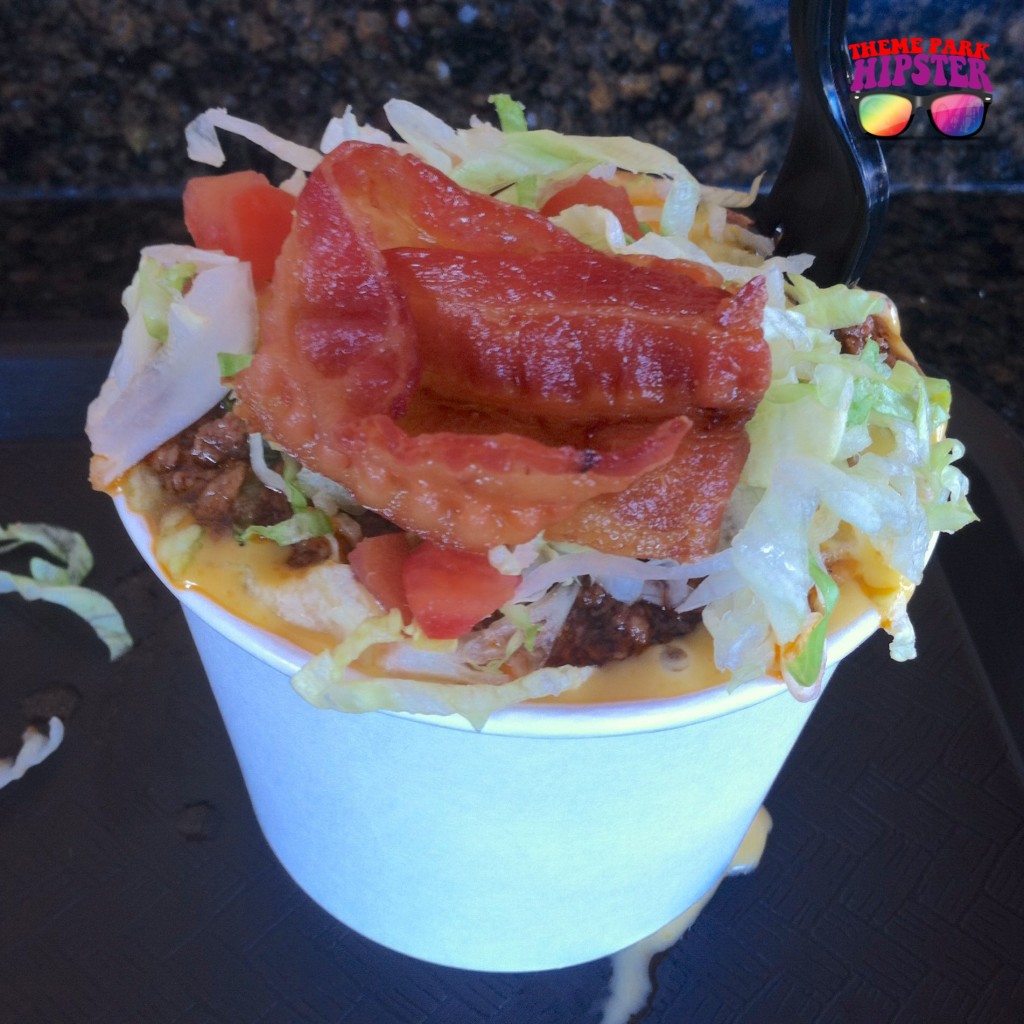 As you can see the top layer of this dish is very mountainous, but the gourmet undertaking is well worth it, once you're satisfaction is restored and conquered!
Pot Roast Mac-n-Cheese
The Pot Roast Mac-n-Cheese was my favorite between the two features. The beef was juicy and tender to touch. As I indulged in this treat, the juices continually made their way down the bowl to the cheesy macaroni enhancing its flavor.
What capped the dish off for me were the perfectly placed scallions topping the beefy cuisine! Scallions pretty much add an intense, enjoyable flavor to most savory options…so I was definitely on board.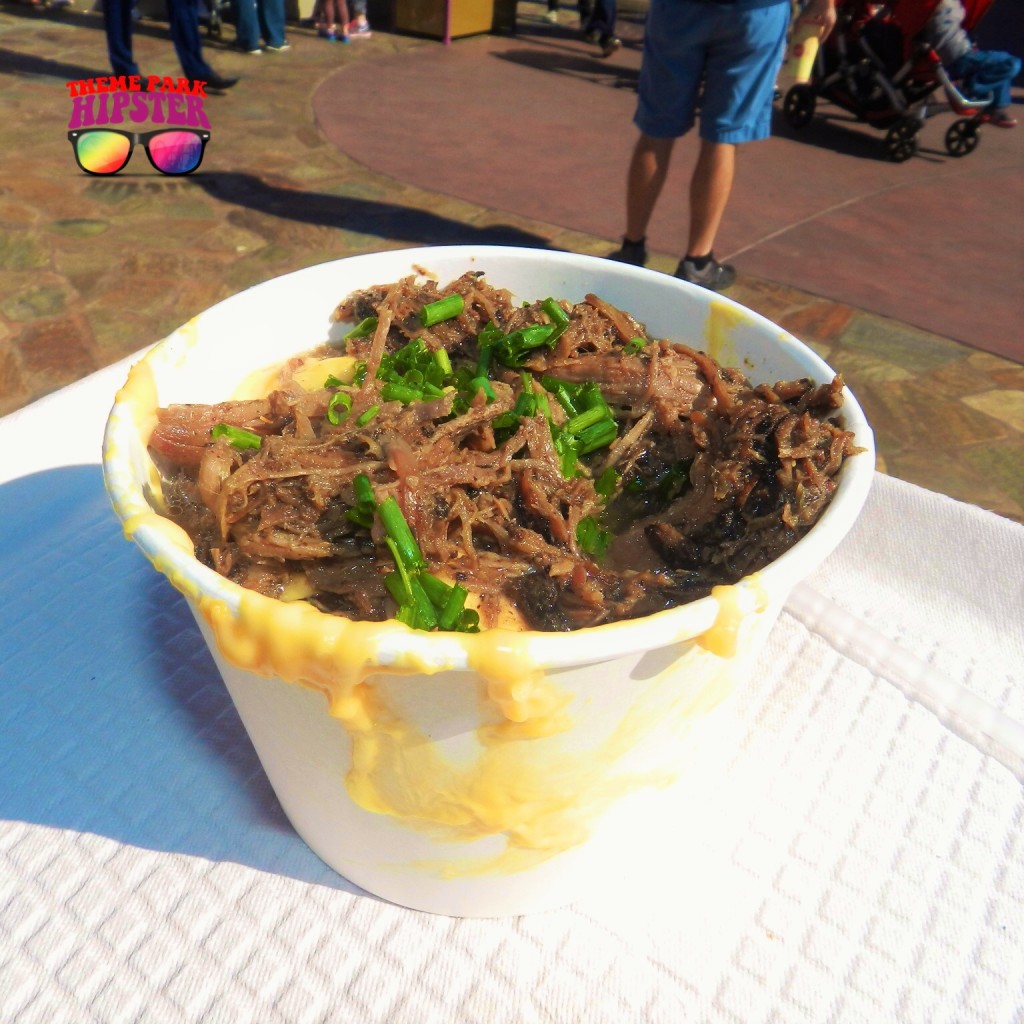 The Mac-n-Cheese can be eaten alone. Its flavors combine a velvety, cheddar taste with bold spices to make it so much more than your regular theme park food; more like nostalgia in a cup.
It can be topped with your choice of toasted Panko Bread Crumbs, Pot Roast, or a Bacon Cheeseburger- something theme park foodie enthusiasts tend to cheer for as if standing outside Cinderella's Castle for the big firework extravaganza.
Well maybe I was going too far on that analogy, but who cares. I just want you to enjoy this wonderful dish, just as much as I did. After all, it's Disney food with great flare!
The only complaint I had was about the cost. The price was $8.99 and it was only in small bowl which had me wanting more.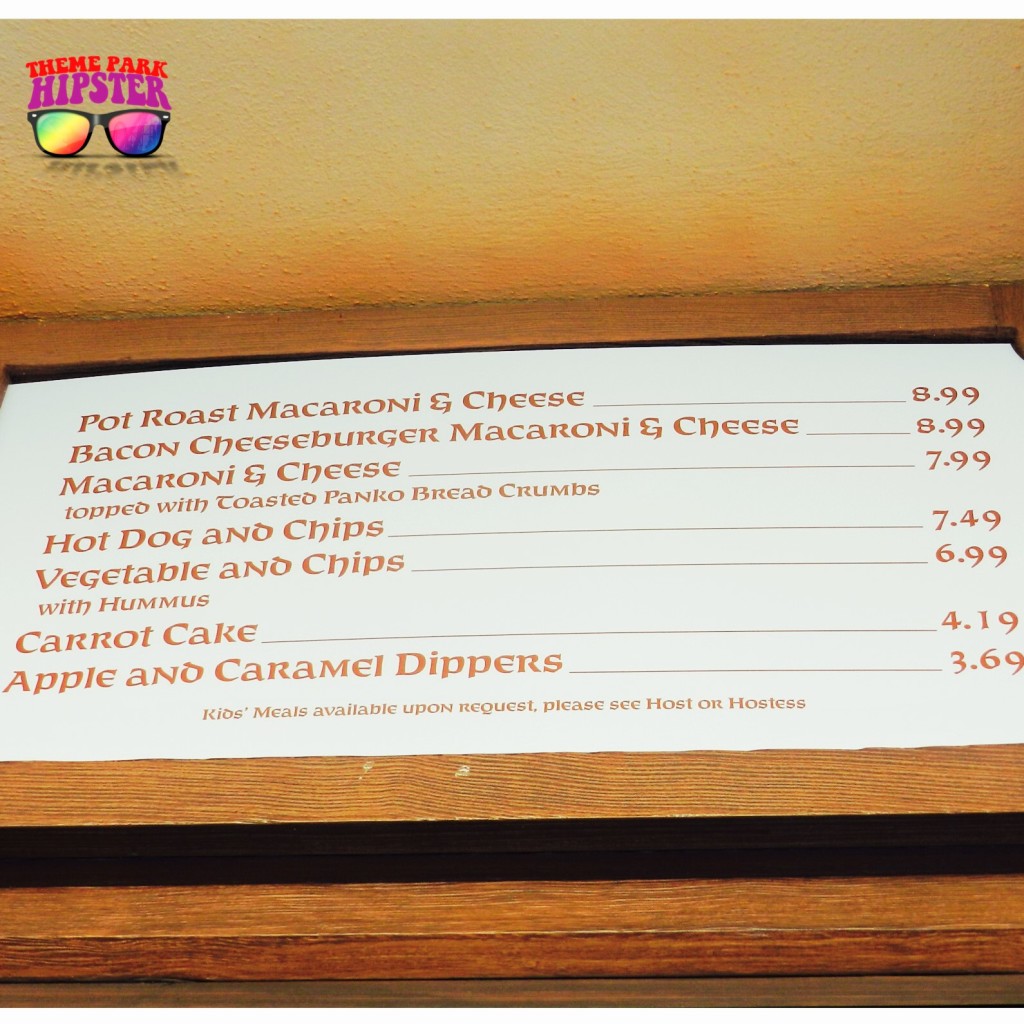 I encourage you all to try the Pot Roast Mac-N-Cheese and the Bacon Cheeseburger Mac-N-Cheese in the Friar's Nook located across the Seven Dwarfs Mine Train and let me know what you think.
Until next time, Happy Park Dining Hipsters!
NikkyJ