Happy Holidays Hipsters!
There's nothing like the holiday season. Rather it's sitting cozily next to a fireplace with family or feeling the spirit of Christmas while walking around the Walt Disney World onsite hotels. Although I love both activities, I think you'd probably guess that the latter has become my new holiday tradition. A few years ago I discovered this new way of enjoying a free Christmas at Disney World. When I'd set out to do a post to help my fellow ThemeParkHipsters save on theme park holiday fun, I had no idea I'd discover how wonderful AND free a Disney holiday experience could be.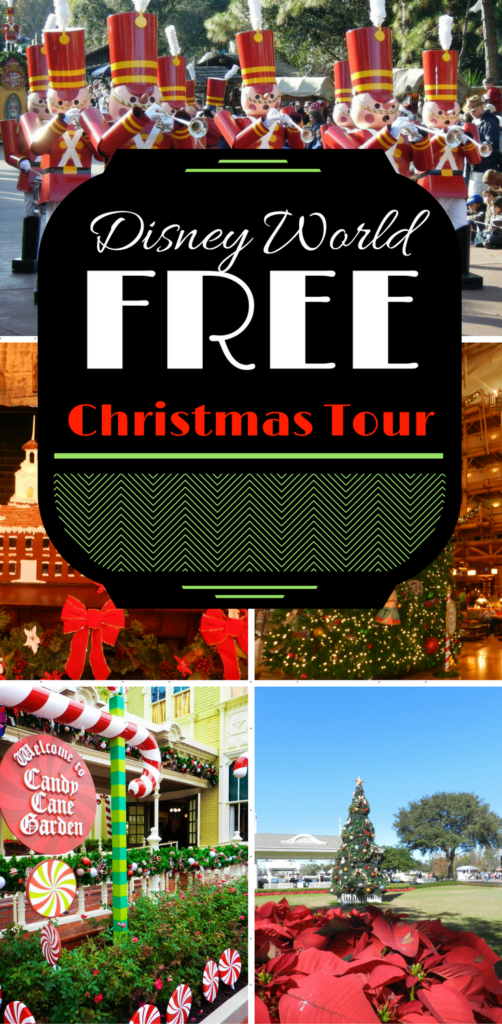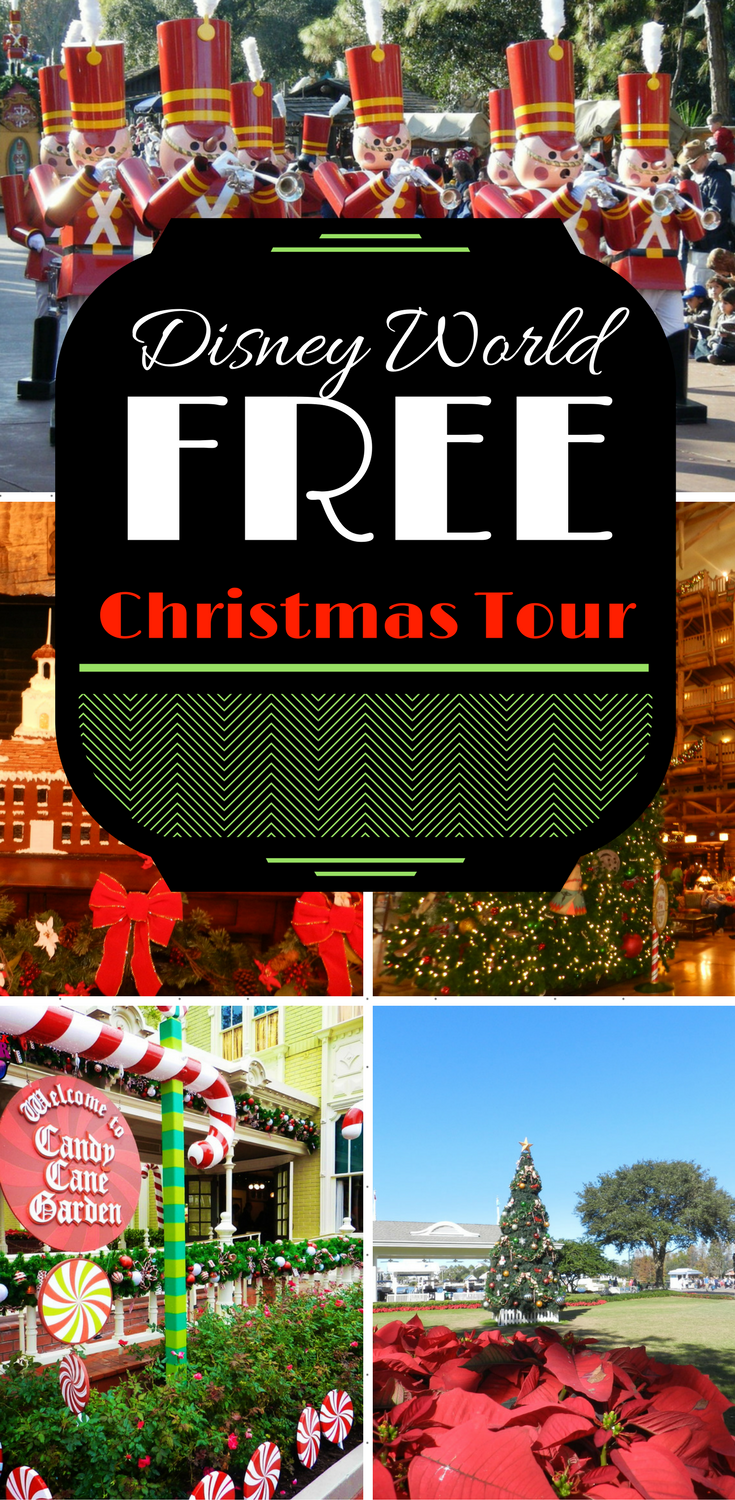 THIS POST MAY CONTAIN AFFILIATE LINKS. PLEASE READ MY DISCLOSURE FOR MORE INFO.
During the holiday months all of Walt Disney World Resort is transformed into a Christmas mecca for everyone and every culture. So it shouldn't be a surprise to see the fun flow over into the already majestic hotels on the Disney property. Last year I walked through Fort Wilderness Resort, Disney's Wilderness Lodge, and the Grand Floridian Resort and Spa. This year I decided to try a new hotel in my Disney Christmas route.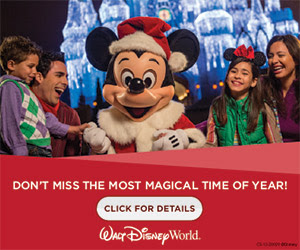 My day began at Hollywood Studios Film section of the parking lot. I then made my way over to  Disney's Boardwalk Inn to start my yuletide hotel adventure, with Disney's Wilderness Lodge to follow, and the Grand Floridian Resort and Spa to top the day off.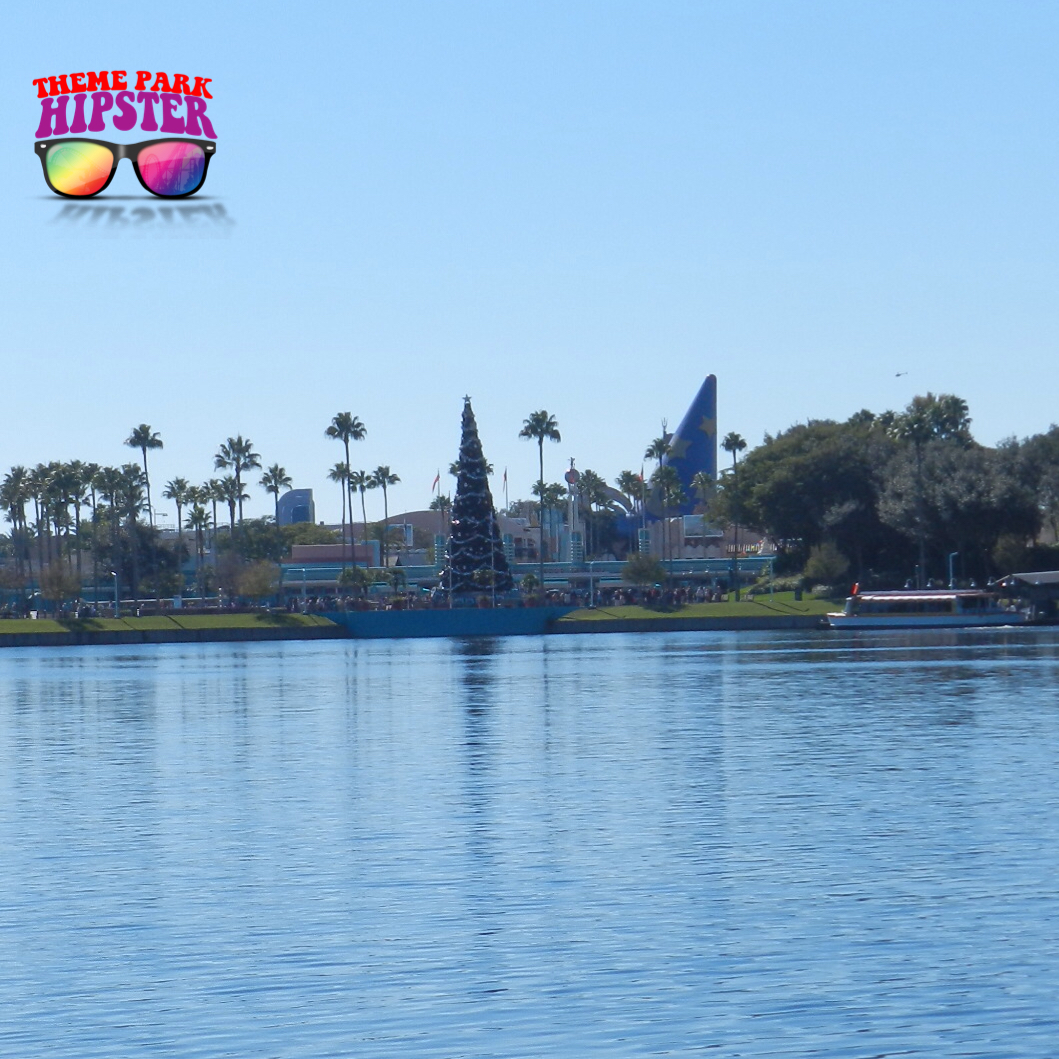 Let's walk through my photo journey across the Walt Disney World hotels to see how each hotel celebrates this joyous season!
First I took a scenic walk from Hollywood Studios along the Swan and Dolphin canal to the Boardwalk Inn.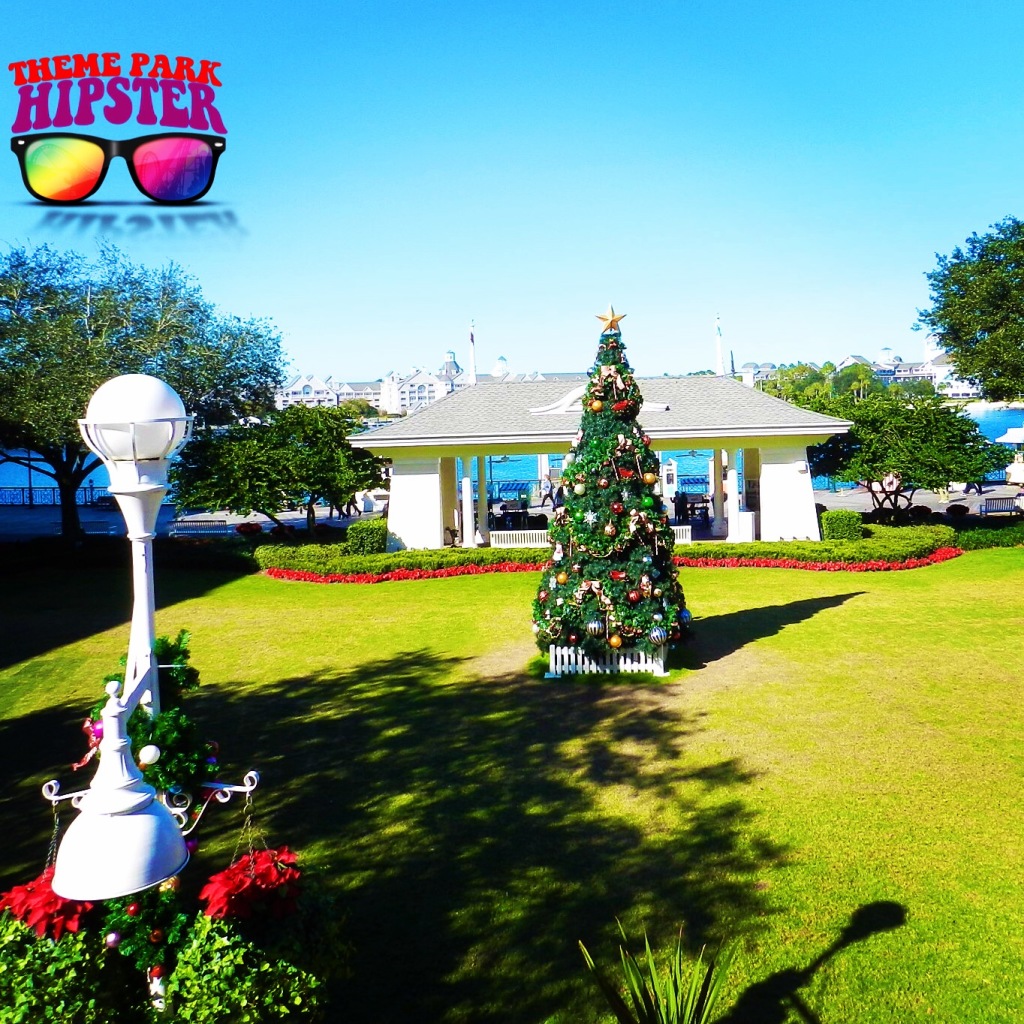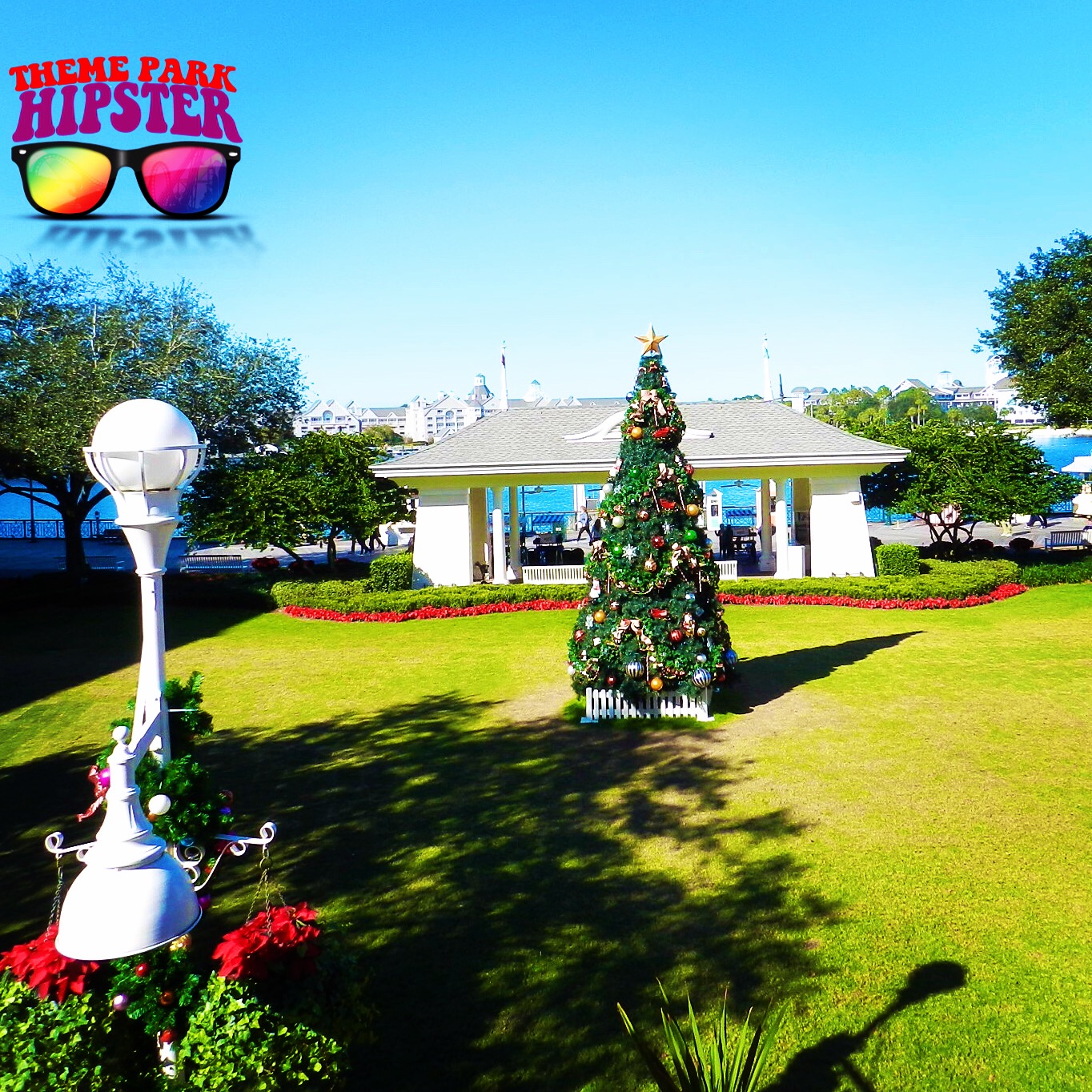 New this year is the life-size replica of a Jersey Shore Boardwalk concession stand serving holiday treats – ice cream cones, gingerbread houses and cookies and stollen bread. Sweet wreaths and Mickey- and Minnie-shaped gingerbreads decorate the stand that's made of 674 gingerbread shingles, with a huge ice cream cone on top – and the marquee features 420 marshmallows! You can even make your own gingerbread house with kits for sale.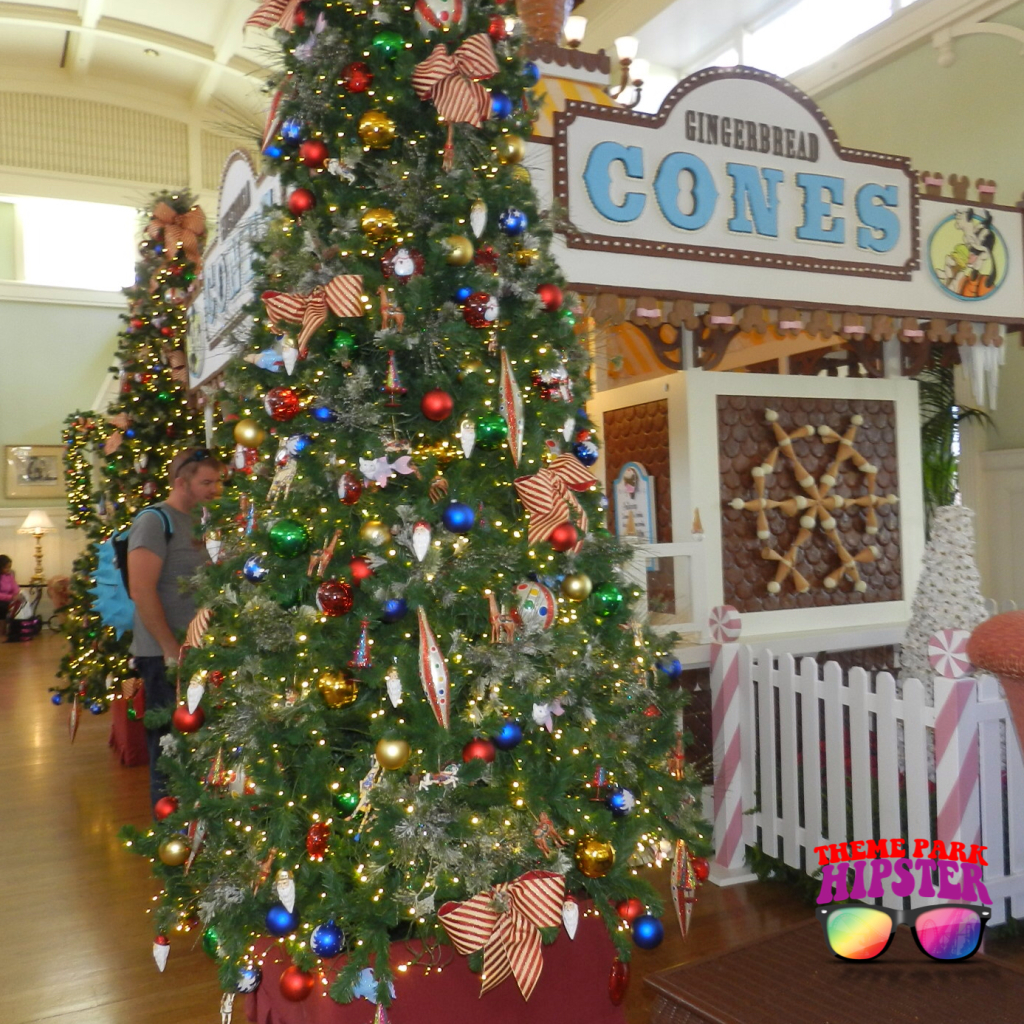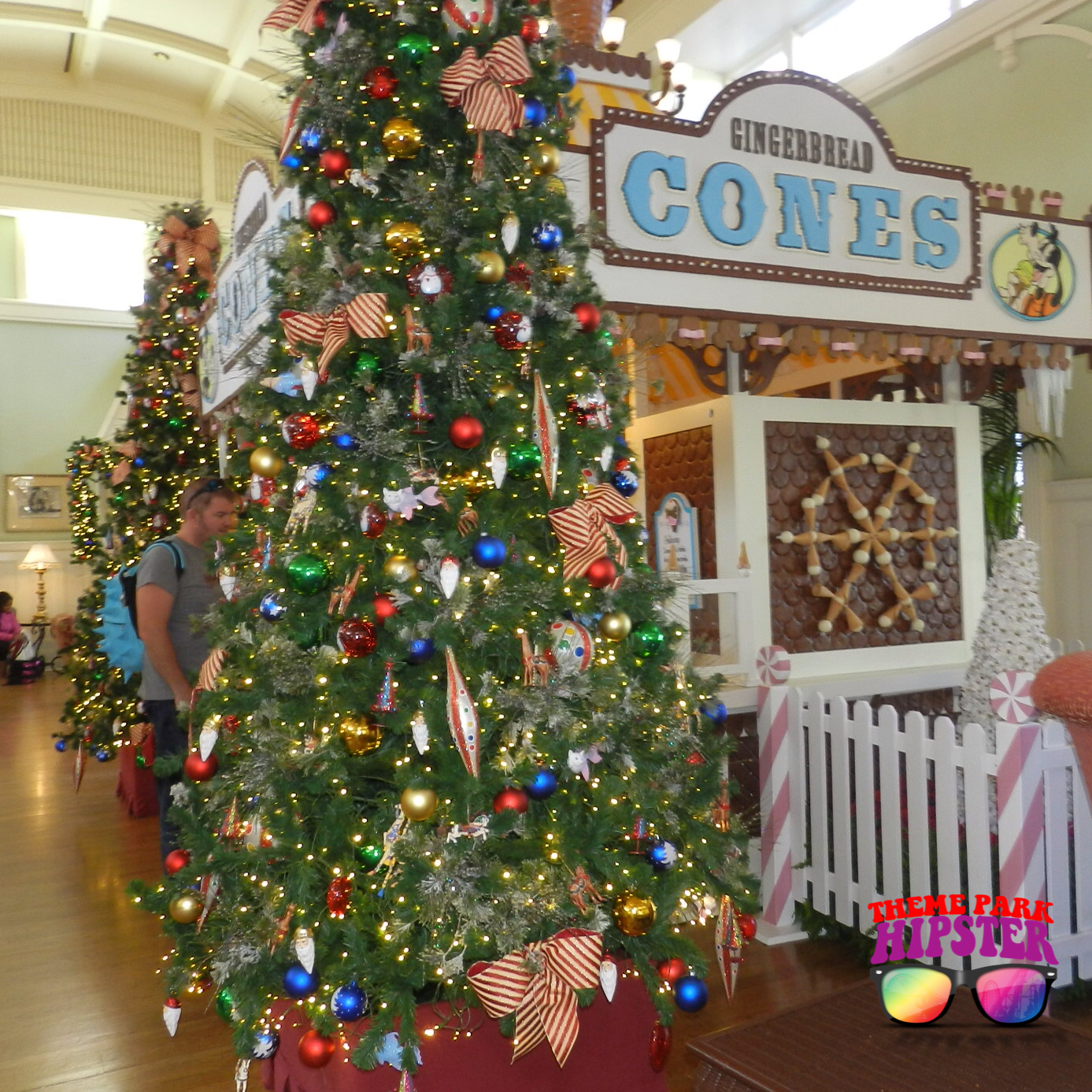 After the ole time holiday tour of the Boardwalk Resort, I hopped onto the next bus to Disney's Wilderness Lodge.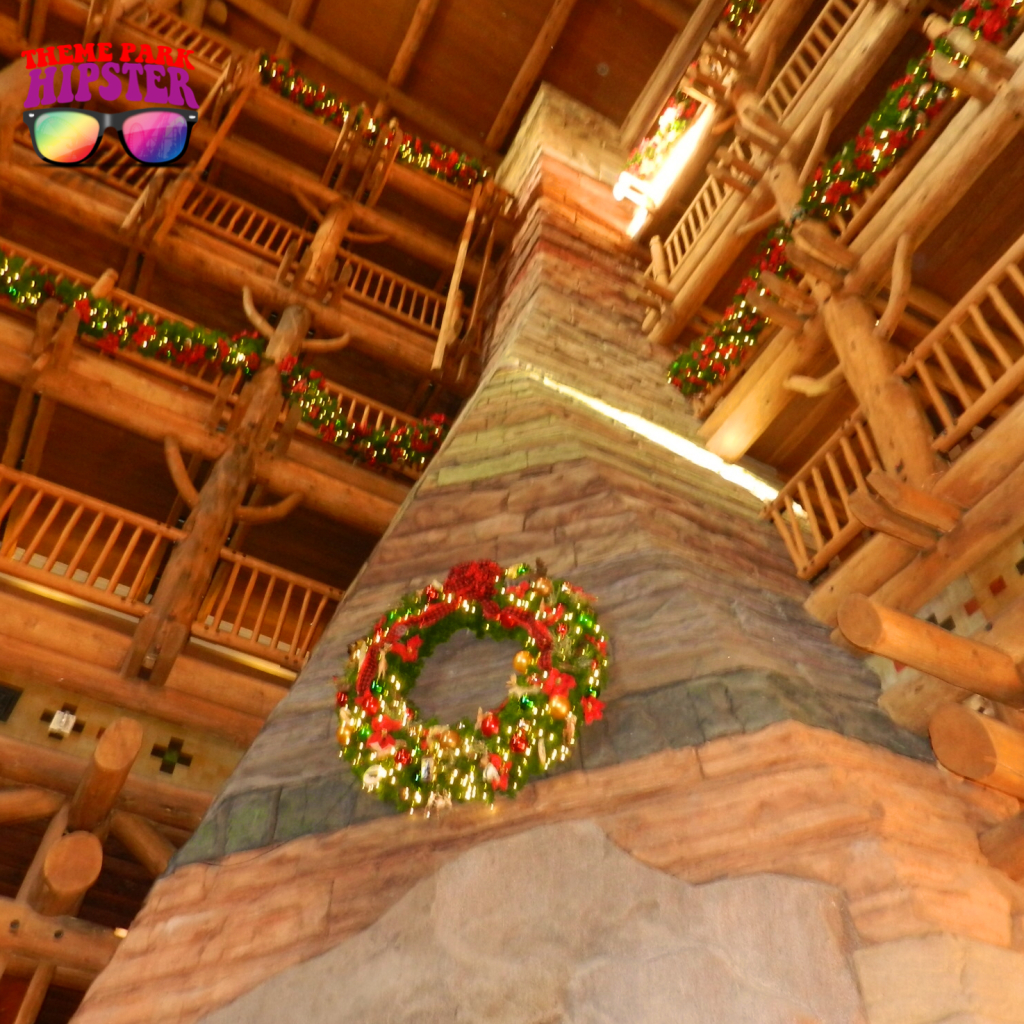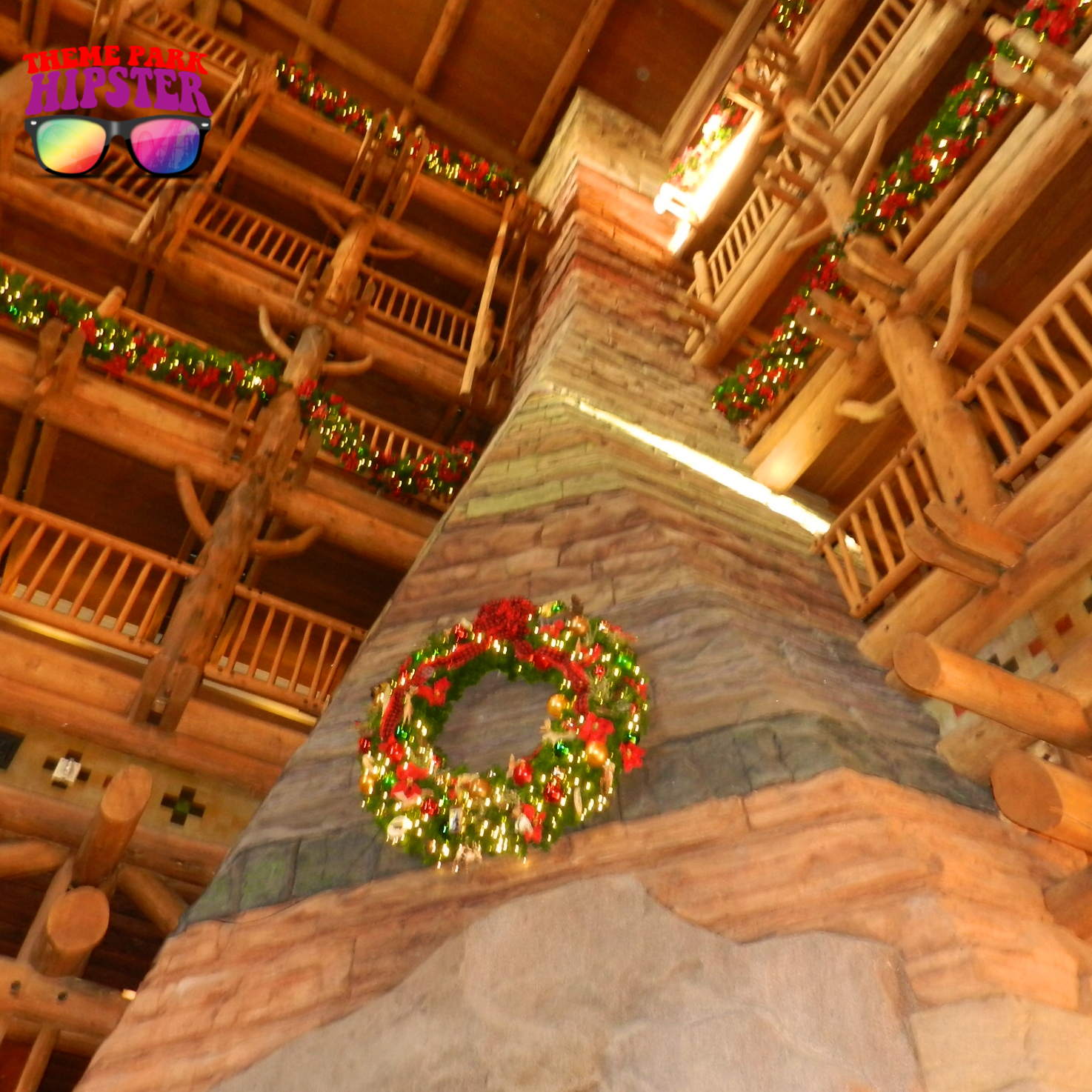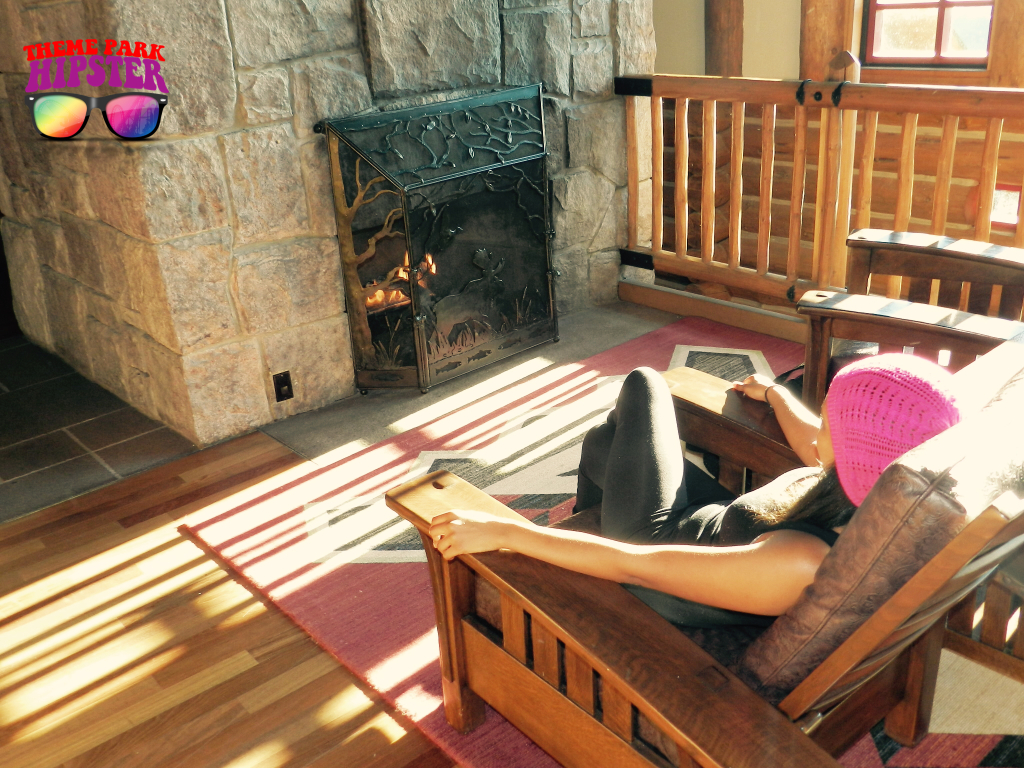 Now it was time for the last hotel of the fun filled day. I boarded the ferry for a ride to the Magic Kingdom front area in order to board the next monorail (or boat ride) to the Grand Floridian Resort and Spa.
This life-size gingerbread house celebrates 16 years at Disney's Grand Floridian Resort & Spa – the pastry chefs use the same building plans to re-create a fresh masterpiece each year, using a classic gingerbread recipe from Austria (they estimate 400 hours of baking). The house stands 16 feet high and features 40 window panes, made with a whopping 1,050 pounds of honey, 700 pounds of chocolate, 600 pounds of confectioner's sugar, 35 pounds of spices, 800 pounds of flour, 140 pints of egg whites and 180 pounds of apricot glaze – more than 10,000 pieces of gingerbread make up the house.
Gingerbread house decorating demos are featured daily except Sundays, and this is the place to buy gingerbread cookies, stollen, chocolate chip cookies, chocolate-peppermint bark (divine), gingerbread ornaments, mini-gingerbread houses and other goodies.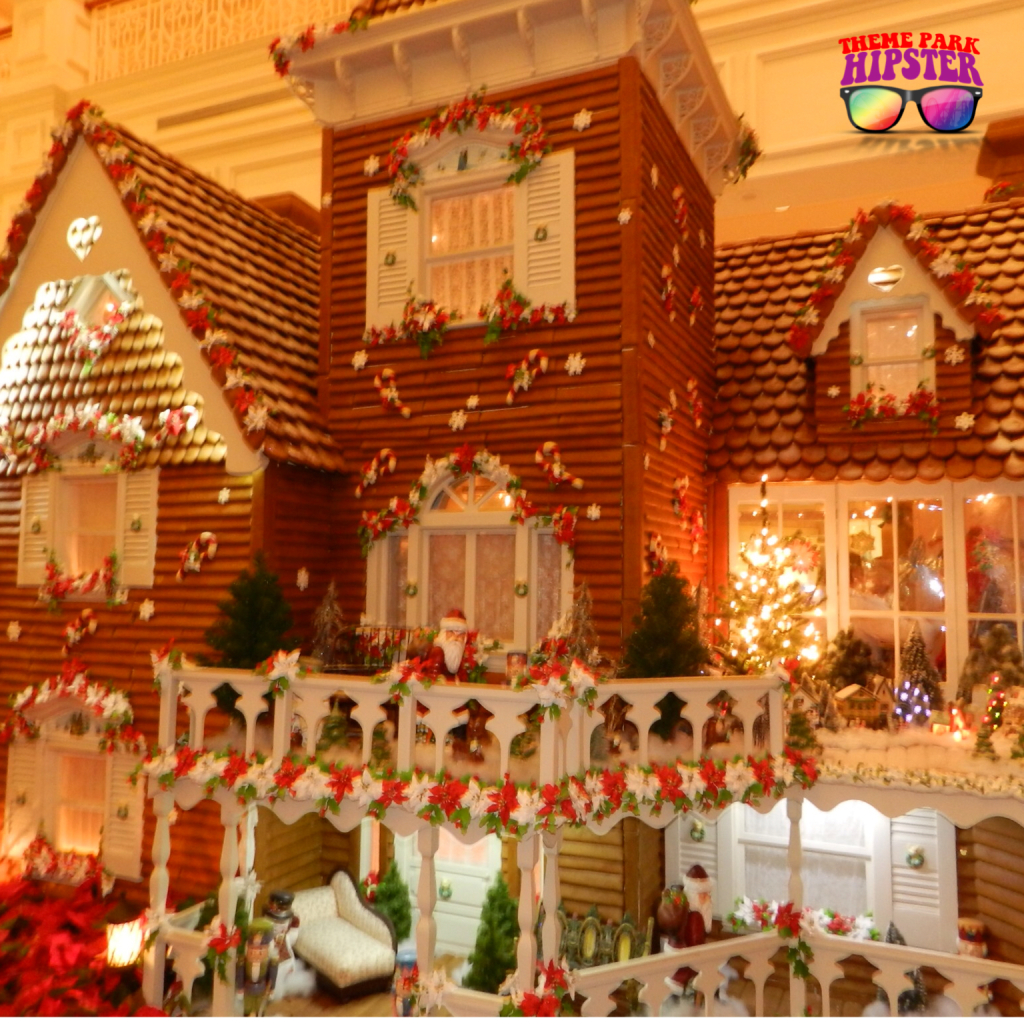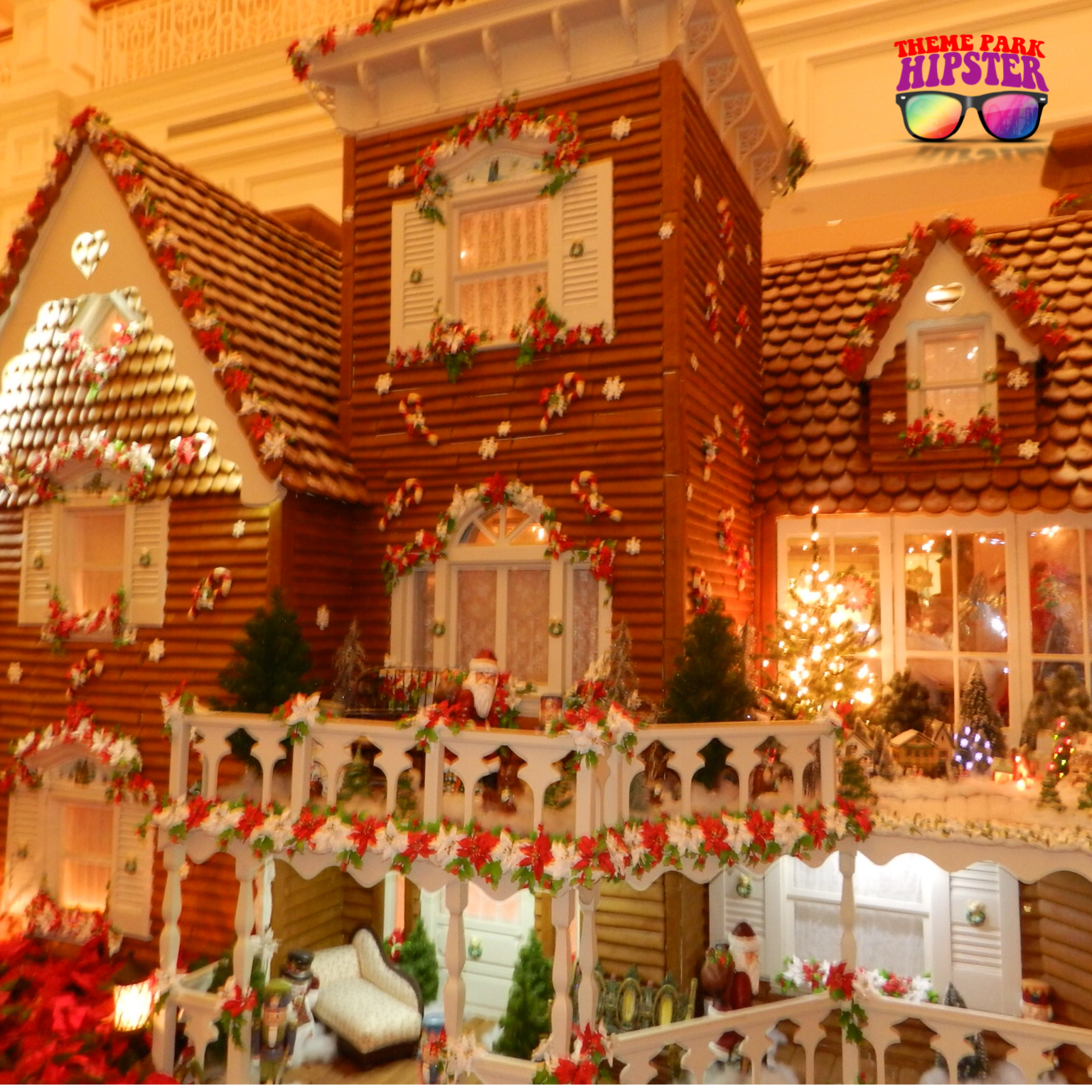 Get the best price on your Walt Disney World Vacation Package… Guaranteed!
Quick tips for an easy day:
Start Early- If you plan on using the Walt Disney World transportation system to save money, then I suggest you start your holiday hotel adventure early. Although you may not be spending your money, you will be investing a significant amount of time waiting for the buses.
Park at Disney Springs to skip the possible hotel parking fees- You can currently park in Disney Springs at no cost; however, it may make your holiday hotel hopping a bit longer. If you are a Disney Passholder, then I suggest you park your vehicle at your favorite theme park and catch a bus to the first hotel you would like to start at. On my last trip I parked at Disney's Hollywood Studios and walked over to the Boardwalk Inn for my first stop. It's a scenic route especially when the Florida weather is smiling perfectly on you.
Take loads of photos! The Walt Disney World Resort hotels offer so many picturesque photo opportunities for the season. The onsite hotels are already exquisite; however, the holiday detail used by the staff puts a magical finish to the décor. The hotel transformation affects many of the senses…especially the smell of sweet, savory gingerbread and other sugary delights in the air. It makes the free Christmas at Disney World experience more enchanting.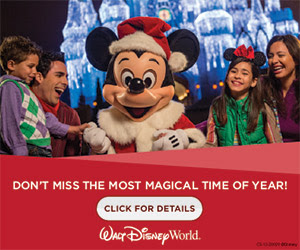 So Hipsters, if you want to start a new Disney holiday tradition (for FREE), then I suggest you take the holiday hotel tour. It's something you will totally enjoy! I hope you all will be able to experience this new way of enjoying Christmastime at Disney.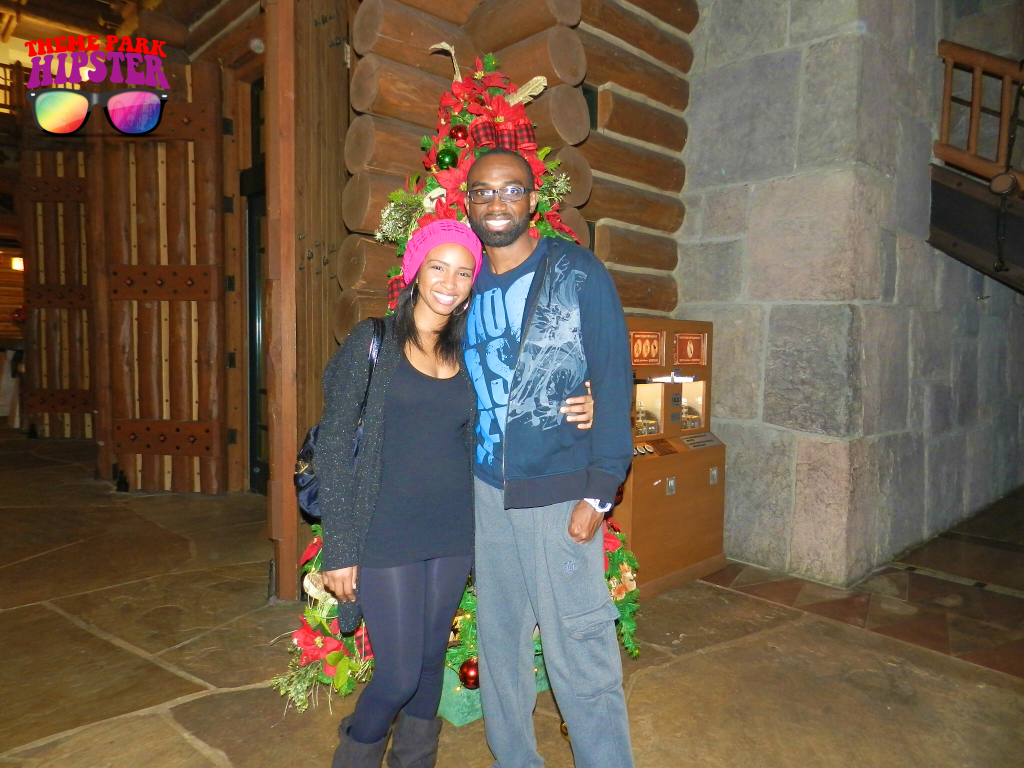 Happy Holidays Hipsters!
NikkyJ