Are you trying to figure out what to wear to Disney World in May?
Although Walt Disney World boasts the Florida sun and warmth, the weather in Orlando can at times be temperamental.
Temperatures vary throughout the year, downpours can occur unexpectedly and it can be difficult to know what to wear when you're visiting Walt Disney World as it varies from month to month.
May is a particularly attractive time to visit the Disney Parks with comfortable weather and lower crowd levels than many other times of year.
So, if you're heading to Disney World in May, you may be wondering what to wear while you're there?
No need to wonder anymore because we can help you out with what to wear and what to pack for Walt Disney World in May.
THIS POST MAY CONTAIN AFFILIATE LINKS. PLEASE READ MY DISCLOSURE FOR MORE INFO. Which means if you click on certain links, I may receive a small commission at no additional charge to you.
What to Wear in May to Disney World for Women
For women visiting Walt Disney World in May, there is no doubt you will want to wear something light and breezy.
In my experience, if you do opt for a skirt or dress, wearing a pair of shorts underneath is highly recommended.
Not only will shorts keep you covered in the event of wind or outfit mishaps on rides, they can also help prevent chafing which is essential when you're spending long days walking a lot in warm temperatures.
When it comes to shirts, again, light and breezy is key.
What type of fabrics should I wear to Disney World?
Consider light fabrics such as cotton or linen and also be mindful of wearing anything too cropped or too low cut.
What exactly is considered as too cropped or too low cut is at the discretion of Disney so it is best to err on the side of caution.
What type of shoes should I wear to Disney World in May?
In terms of footwear, comfort is your only priority. Long days of standing and walking need your comfiest pair of shoes.
Stay clear of heels and anything with straps. You'll want to make sure your feet are wearing something supportive.
Also, don't make the mistake of wearing your brand new shoes to the park, as comfy as they may seem when you try them on, you are likely to regret wearing shoes that have not been worn in!
ORDER NOW to secure your Walt Disney World theme park ticket! GET MY TICKETS.
What to Wear in May to Disney World for Men
For men visiting Walt Disney World, the most common choice of outfit is a light shirt and pair of shorts.
Keep cool with lightweight fabrics as May temperatures are warm. Even if it gets too hot, shirts MUST be worn at all times in Walt Disney World parks.
If you're opting for a t-shirt, make sure any slogans or imagery are not offensive. So basically, if it's not PG, don't wear it!
Moisture wicking golf shirts are also popular amongst Walt Disney World regulars.
Cargo shorts are also great as you can store your personal items in the pockets without the need to carry a bag to the park with you.
If you're going on Walt Disney World's big thrills, zipper pockets are best!
While many of the rules regarding revealing clothing typically relate to women, it is worth mentioning that anything excessively torn also applies to men such as very ripped jeans.
Again, comfortable shoes are key so make sure you have something supportive and worn in rather than your brand-new kicks.
Walt Disney World Weather in May
May is one of the best months at Walt Disney World for weather.
This month boasts the best of Orlando's spring weather with warm temperatures that are typically comfortable rather than too hot.
May also has lower humidity than later in the summer. As with any month in Orlando, rainfall can be expected at any time throughout May.
However, Orlando's 'rainy season' typically lasts from mid-May to mid-October so if you want a slightly better chance of avoiding the rain, visit during the first weeks of the month.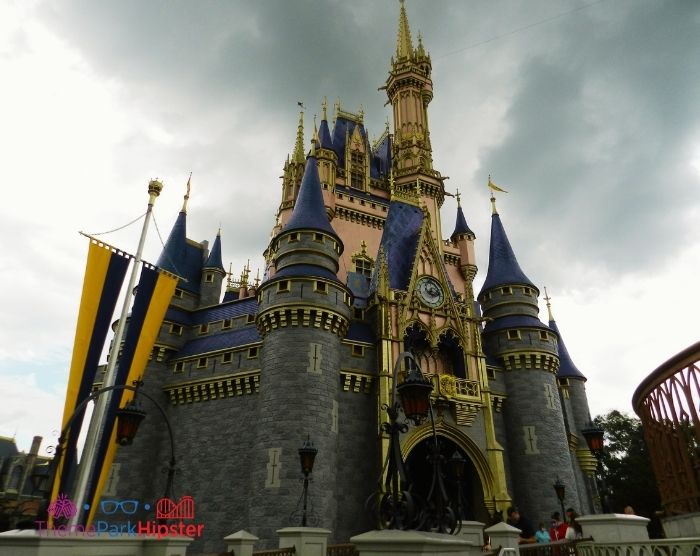 Evenings at Walt Disney World in May are pleasant and you can typically get away with wearing what you would in the day.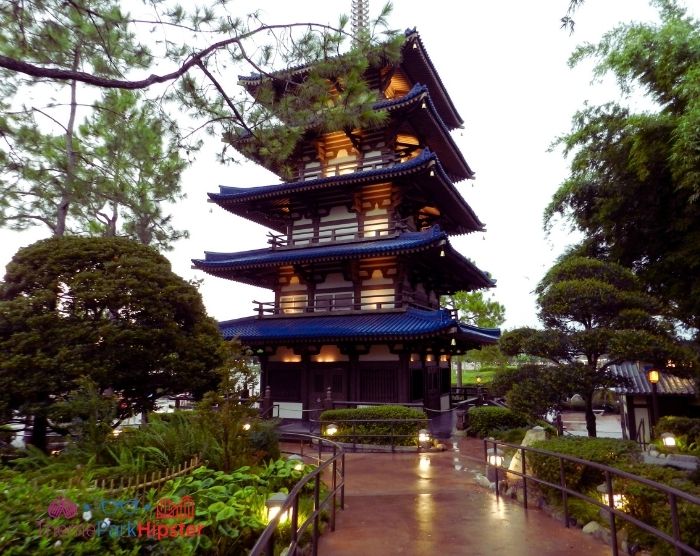 However, make sure to take a small umbrella or poncho just in case your visit encounters some afternoon showers.
Join the Conversation on the Solo Disney Traveler Community on Facebook!
5 Best Accessories for Your Disney World Outfit in May
Firstly, essential accessories can help make your Walt Disney World experience easier and more comfortable.
1. Sunglasses
Sunglasses are highly recommended on sunny days in Orlando to reduce the glare.
2. Hats
Hats can also help with this in addition to protecting your head from the sun and keeping it cool.
3. Fashion Accessories
These are perfect photo opportunities, to make a statement in the parks, just for fun or to easily identify your party, fashion accessories are a big part of Walt Disney World culture.
4. Mickey Ears
Of course, the most popular accessory is a pair of Disney ears.
5. Disney Bag
For something a little more subtle that also serves a purpose, your bag can be the ultimate Walt Disney World accessory.
If you are looking for something Disney-themed, check out Loungefly bags for a beautiful range of intricately designed and creative backpacks that are perfect for storing the essentials you need for a day at the parks.
Disney Bounding in May
While Character dress-up in the parks prohibited for adults with the exception of select special events, Disney Bounding is a way for those over the age of 14 to represent their favorite Character and bring a touch of magic to a day at the parks.
Get creative and plan your non-costume outfit to resemble any Disney Character that you are a fan of with your own flair and style.
When Disney Bounding in May, remember to keep things light and breezy to help you stay cool.
Also, bear in mind that it is spring and EPCOT's International Flower and Garden Festival is also running throughout May so cute ideas could be spring/floral themed, Rapunzel and Tiana inspired outfits are great this time of year!
If you need some inspiration, #disneybound has almost 2 million tags on Instagram!
What to Pack for Disney World in May
Now you know what to wear when visiting Walt Disney World in May, here is a run down of your Disney World packing list:
Light clothing
Light jacket and/or sweater
Long pants (for evenings, cooler days, men with dining reservations)
Sunglasses
Accessories (ears, Disney Bounding accessories)
Ready to make your trip out to Walt Disney World Resort, then get your no obligation, FREE Quote by filling out the form with The Park Prodigy by Clicking HERE!
Top 5 Tips For Choosing the Best Disney World Outfit When Packing For May
If you follow these 5 top tips for choosing the best Disney outfit, you can ensure that you are comfortable in the parks when visiting in May.
Think light and breezy. Loose fitting and lightweight fabrics will keep you cool.
Comfort is key. Loose fitting fabrics and worn in shoes will provide ultimate comfort.
Prepare for rain. Pack a waterproof jacket or poncho.
Remember evenings are cooler. A light jacket or sweater is the perfect extra layer.
Don't forget your ears!
My Final Thoughts on What to Wear and Pack for Disney World in May
So, if you're heading to Walt Disney World this May, remember to stay cool and comfortable!
I hope this packing guide helps you with your preparation.
Don't forget to share your Disney Bounding looks on socials so that everyone can see how much fun you're having and tag us in your photos on Instagram!