You may be wondering if Disney World is open during Thanksgiving Day?
Absolutely!
If you've never experience Thanksgiving at Disney World, then you're definitely missing out on one the best ways to jump start the holidays.
From delicious Thanksgiving dinners to festive décor and treats, you'll want to try a day at Disney during this holiday weekend.
THIS POST MAY CONTAIN AFFILIATE LINKS. PLEASE READ MY DISCLOSURE FOR MORE INFO.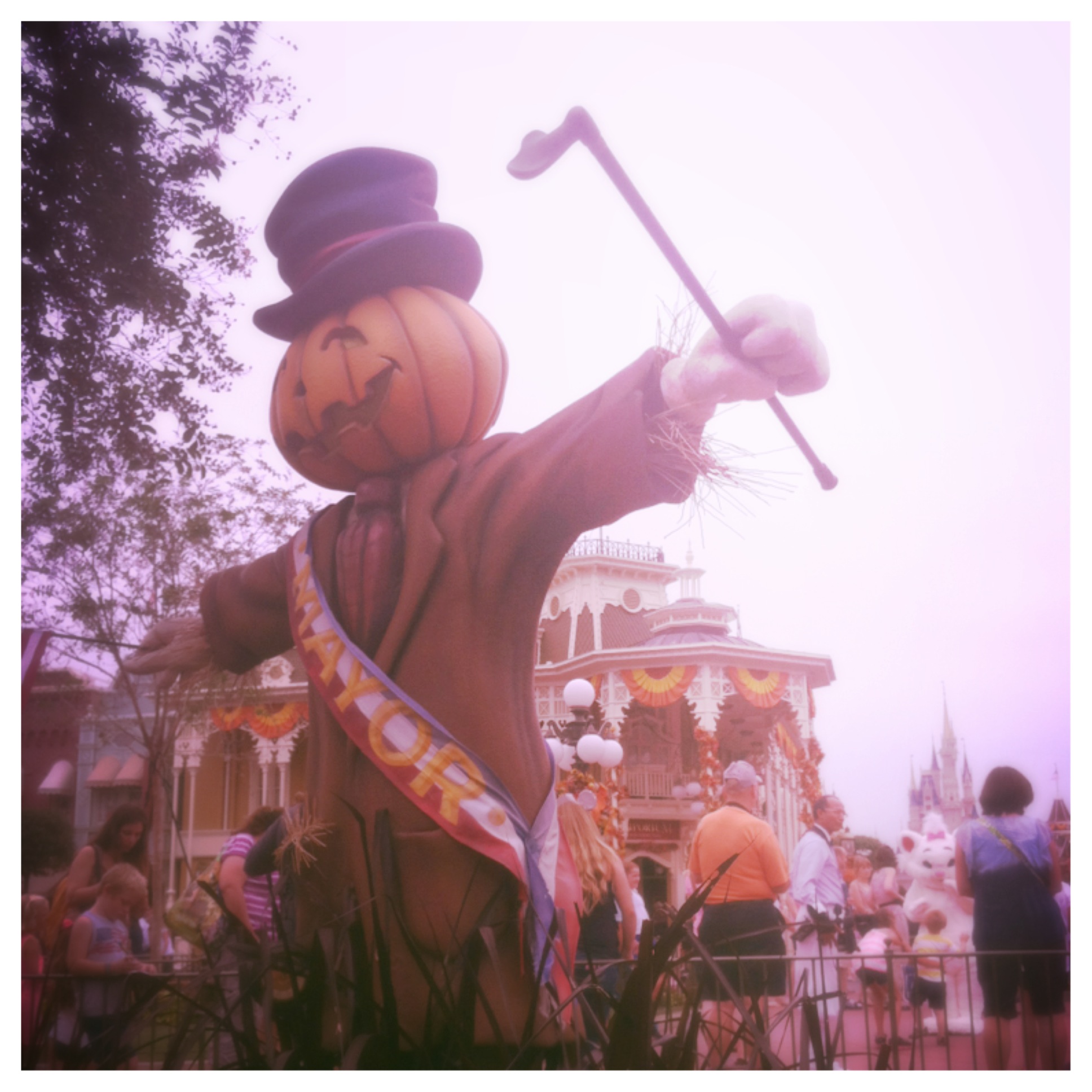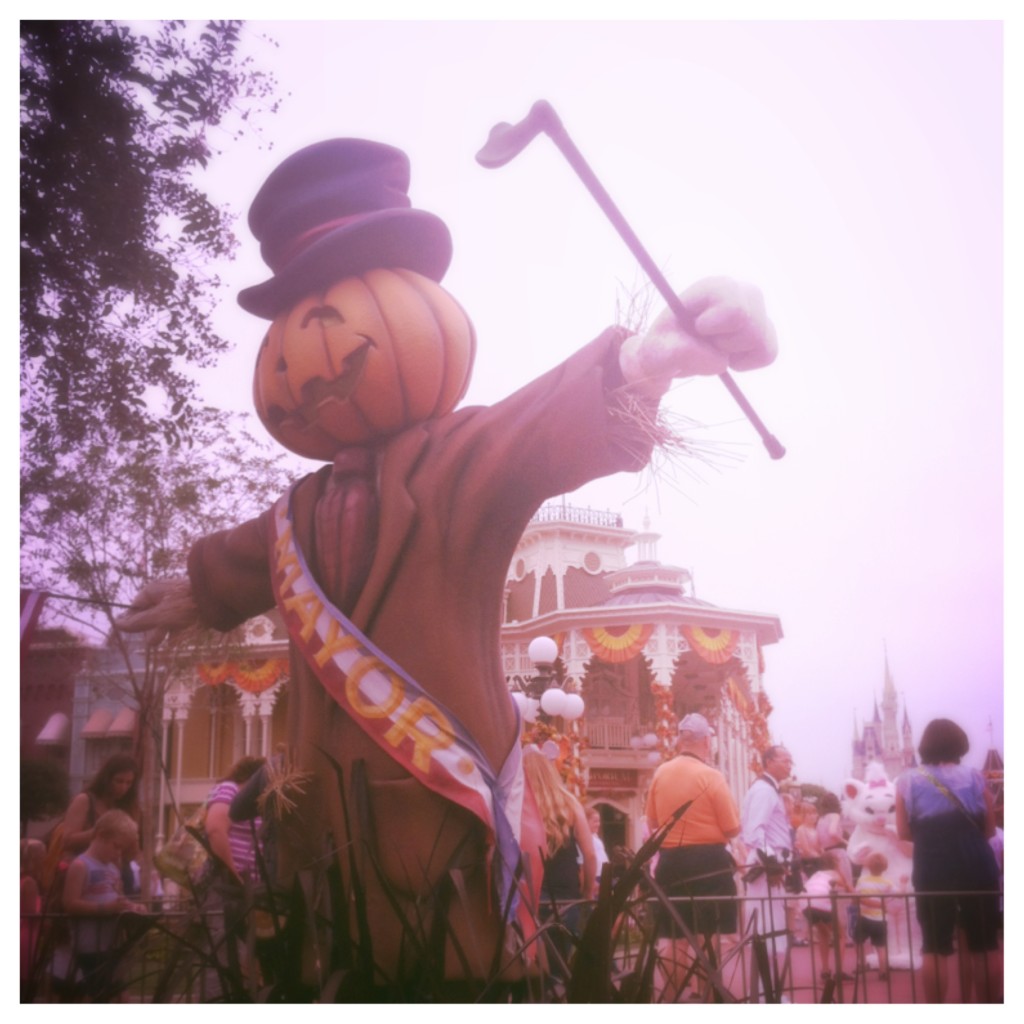 What to Expect for Thanksgiving at Disney
While planning out your day, it's best to come with a whole lot of patience and a solid itinerary for your day. You'll also want to make sure that your expectations aren't too high, as this is one of the busiest times of the year at Walt Disney World.
Please Note: Some of the events and restaurants may be closed this year or may not offer a buffet-style feast for your trip. Please be sure to double check Disney's official website to verify that your favorite location will be available and open. *Menu options subject to change.
Choosing to celebrate Thanksgiving Day at Walt Disney World is a unique way to enjoy this patriotic holiday; however, I do not recommend visiting this park if this is your first visit.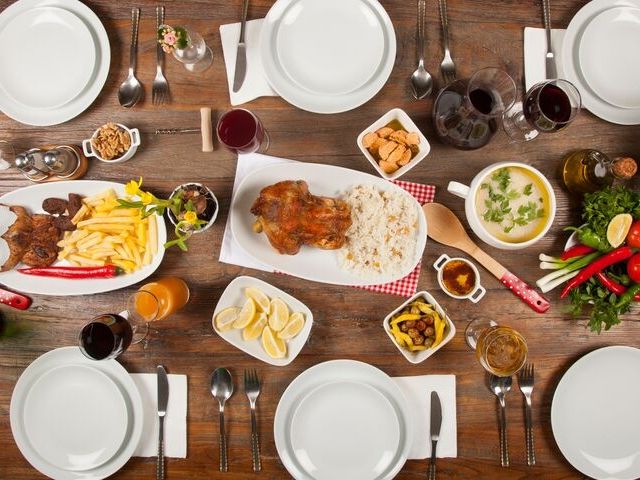 If you still plan on doing Disney during the holiday weekend, you may have a few questions.
ORDER NOW to secure your theme park ticket reservation in the parks! GET MY TICKETS.
Is Thanksgiving Weekend Busy at Disney World?
One of the main questions I get is just how busy is Disney during Thanksgiving?
If you've never visited any of the parks during a major (and sometimes minor) holiday, then you'll be taken aback by the high crowd levels.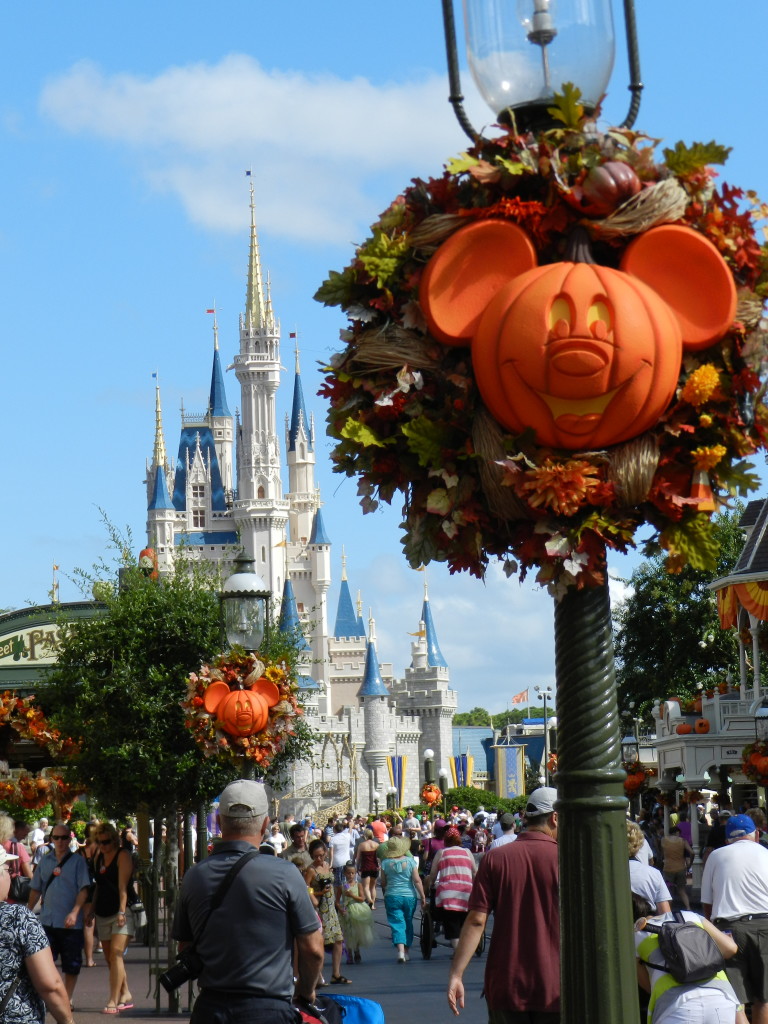 If you're a solo traveler, this one's especially for you. Avoiding the Disney Holiday crowd means shorter lines and less traffic.
For parents, this can be a bit tricky. Taking your kids to Disney World sounds like the best way to do Thanksgiving!
The only issue is every other mom and dad has the same exact idea.
So, be prepared to experience high wait times and lines everywhere throughout the parks. Lines even for something simple as having a bathroom break.
Read the full guide to picking the best days to visit Walt Disney World here!
What Should I Wear to Disney World in November?
A light sweater, warmer clothing, comfortable shoes, a t-shirt, a hat, and sunglasses are all perfect for your trip.
Disney Thanksgiving Shirts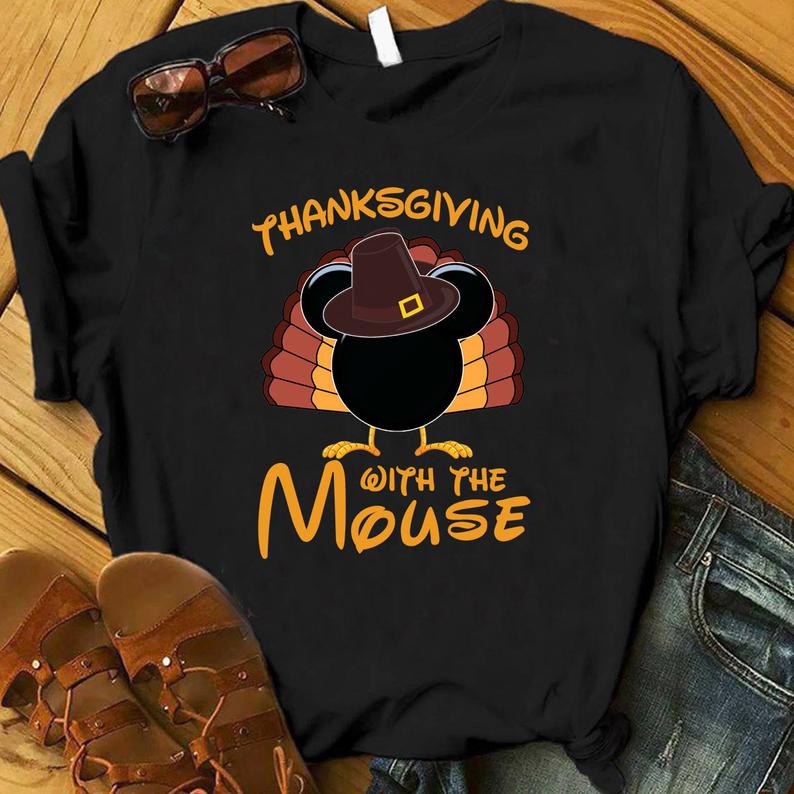 November weather is incredible for Florida and although the crowd may be higher than normal, the weather will truly make up for it!
Hipster Power Tip: Always check the weather before your visit to Walt Disney World Resort.
Stay at a Walt Disney World Resort Hotel
If you can make it work, then I recommend staying at a Walt Disney World Resort hotel during the Thanksgiving holiday weekend.
Not only can you enter the parks early, but you'll be able to have a great game plan for the holiday that will allow you to do more things than the average Disney guest that day/weekend.
Be sure to play with your budget to see if this tip can work in your favor.
15 Places to Have Thanksgiving Dinner at Disney World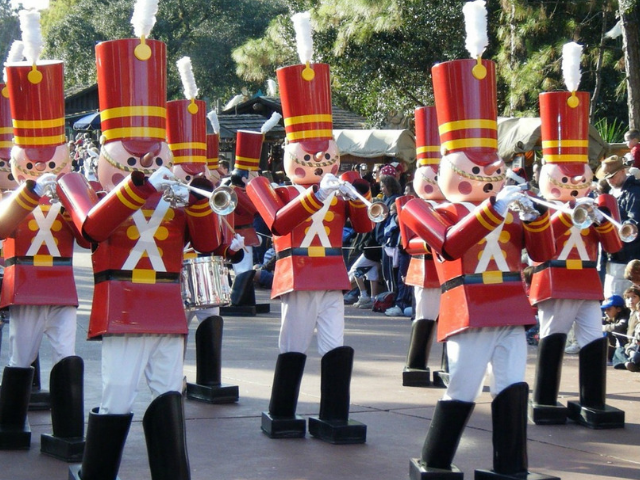 You will have plenty of options for enjoying Thanksgiving dinner at Disney.
It all depends on whether or not you want to have a traditional holiday meal or if you'd like to venture out into one of the non-traditional dining options at Epcot.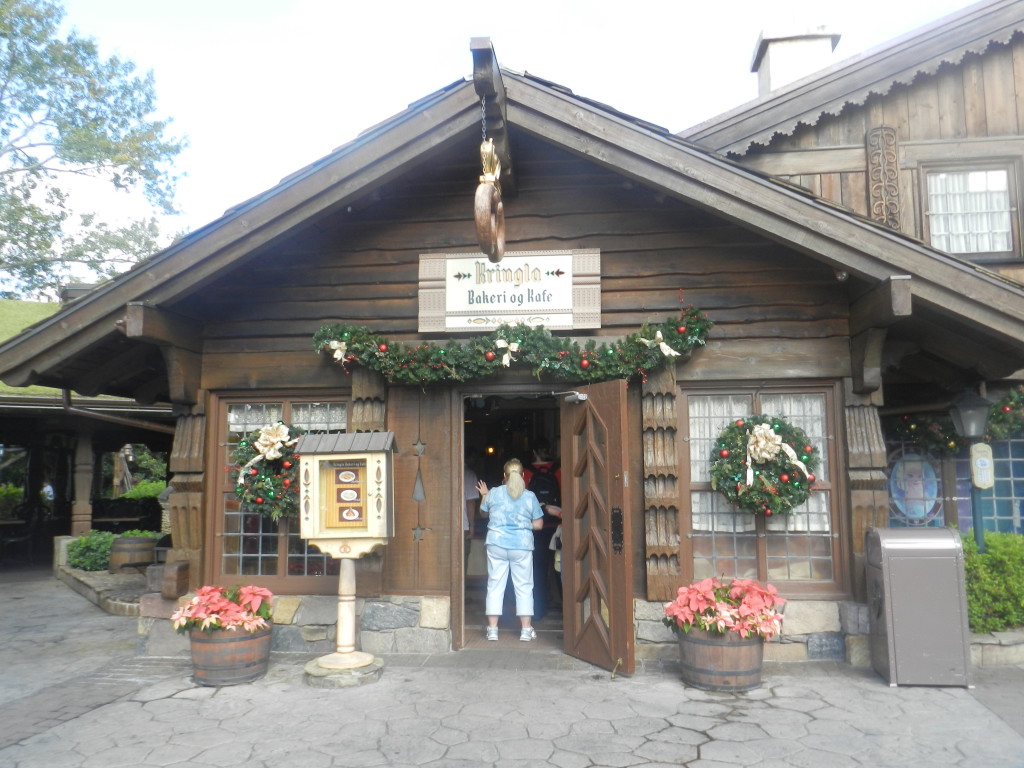 1. Akershus Royal Banquet Hall at Epcot – Temporarily Unavailable
This Norwegian-inspired restaurant may be a bit off the Thanksgiving path, but you'll enjoy hearty meals that will warm your spirit with Disney princesses to cap it off.
You'll experience some of the best Scandinavian seafood, imported cheeses, cured and sliced meats, oven-roasted chicken breast and a Norwegian meatball dish called Kjøttkake.
Book your Akershus Royal Banquet Hall reservation here!
2. Ale & Compass Restaurant at Disney's Yacht Club Resort
Take a trip through the cuisine inspired by New England history. Here you'll enjoy a journey through the dishes of this area such as seafood pot pie, coastal clambake, cabernet-braised short ribs, buttery lobster dishes, and more.
Book your Ale & Compass reservation here.
3. Boatwright's Dining Hall at Disney's Port Orleans Resort – Riverside – Temporarily Unavailable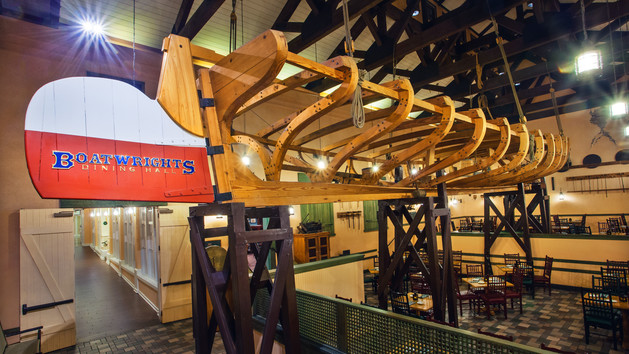 If you want a hearty Thanksgiving dinner at Disney that infuses flavors of southern Louisiana, then you have to go to Boatwright's Dining Hall.
Here you'll have to option to enjoy an All-You-Care-To-Enjoy Chef's Platter that features:
Beef brisket with corn
Green beans
Mac and cheese
Mashed potatoes
Nashville hot chicken
Prime rib
Ribs
Shrimp and grits
Smoked sausage
Book your Boatwright's Dining Hall reservation here!
4. Cape May Café at Disney's Beach Club Resort – Temporarily Unavailable
This New England-inspired restaurant offers a buffet-style dining option at Walt Disney World.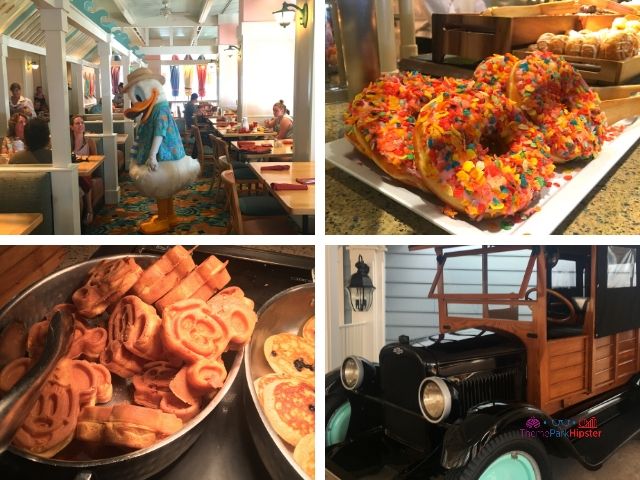 Here you'll get to enjoy an array of seafood that New England is known for plus classic American dishes such as: clams, mussels, crab legs, shrimp, ribs, chicken, mashed potatoes, chard and bacon, and corn on the cob.
Book your Cape May Café reservation here.
5. Fresh Mediterranean Market at the Walt Disney World Dolphin Hotel
Here you'll get to enjoy some of the freshest meals prepared in a Mediterranean setting the combines ingredients from Morocco, Greece, Spain, Italy, and France, Greece.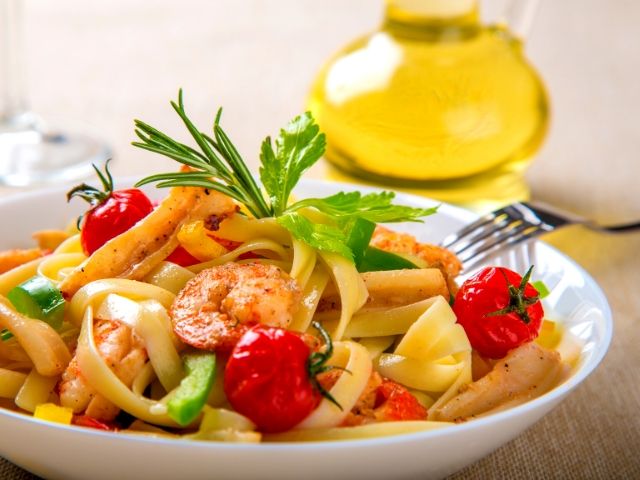 For Thanksgiving, you'll be able enjoy not only delicious appetizers known to the Mediterranean countries, but you'll have your choice of traditional holiday dishes such as turkey, ham, and mashed potatoes.
You can view the Disney Thanksgiving dinner menu for this restaurant here.
6. The Garden Grill Epcot
Epcot's Garden Grill is an all-you-care-to-eat dining experience at Walt Disney World. It is located in a rotating restaurant inside The Land Pavilion and is one of my Disney must do places to try.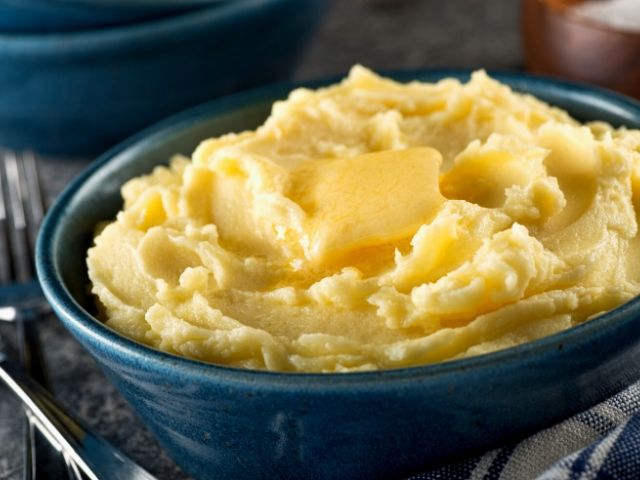 In the serenity of sounds from a rainforest to a farmhouse, you'll be delighted to know that the Garden Grill offers classic hearty meals of yesterday.
Dishes such as turkey with gravy, mashed potatoes, and macaroni and cheese.
Book your Garden Grill reservation here.
7. Garden Grove at Walt Disney World Swan Hotel
Here you'll get to dine in the tranquil setting of New York's Central Park.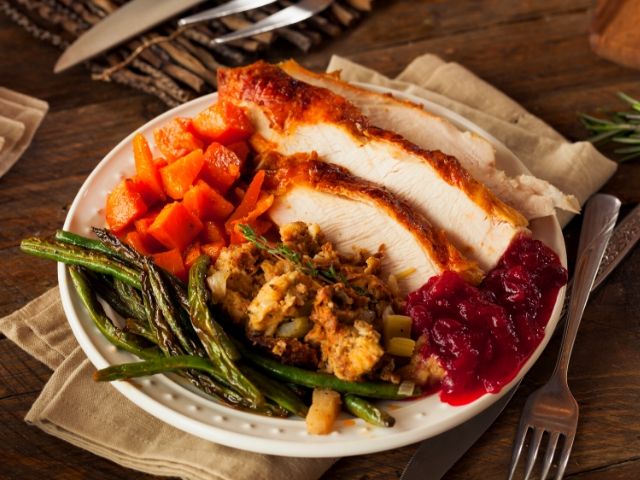 You'll also get to enjoy a selection of traditional Thanksgiving salads, fruits, turkey, stuffing, green bean casserole, and more!
You can view the Disney Thanksgiving dinner menu for this restaurant here.
8. Hoop Dee Doo Musical Revue at The Campsites at Disney's Fort Wilderness Resort – Temporarily Unavailable
If you want that down-home, classic Thanksgiving Day fun, then you have to visit the incredible Hoop Dee Doo Musical Revue.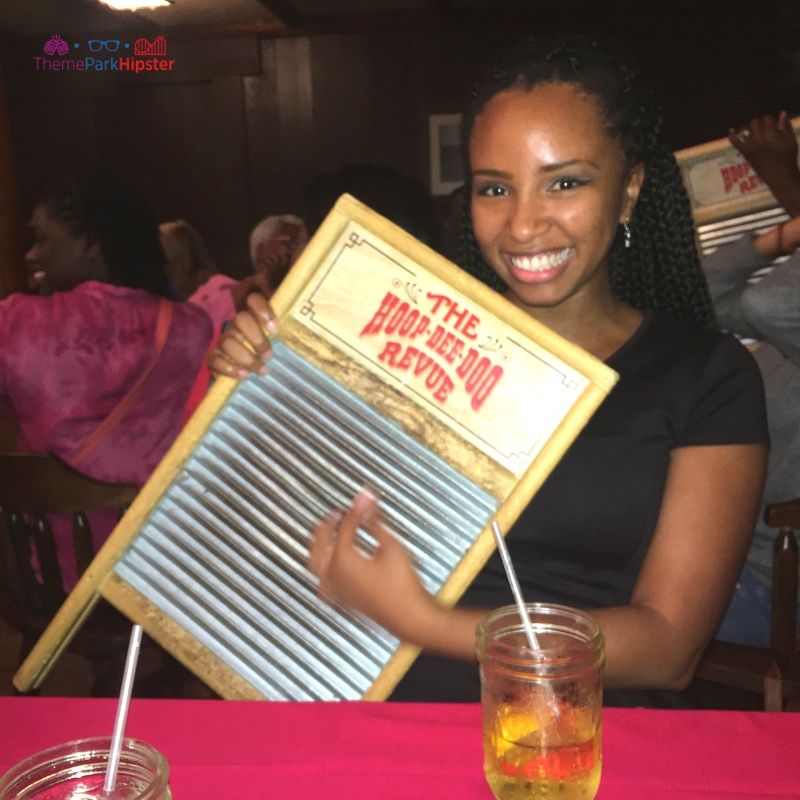 In the Pioneer Hall at Fort Wilderness Resort, talented Disney Cast Members put on a fun show filled with skits and classic Americana songs.
You'll get to enjoy the Revue while feasting on all-you-care-to-enjoy buckets of fried chicken, smoked BBQ pork ribs, baked beans, fresh-baked cornbread, strawberry shortcake, and more!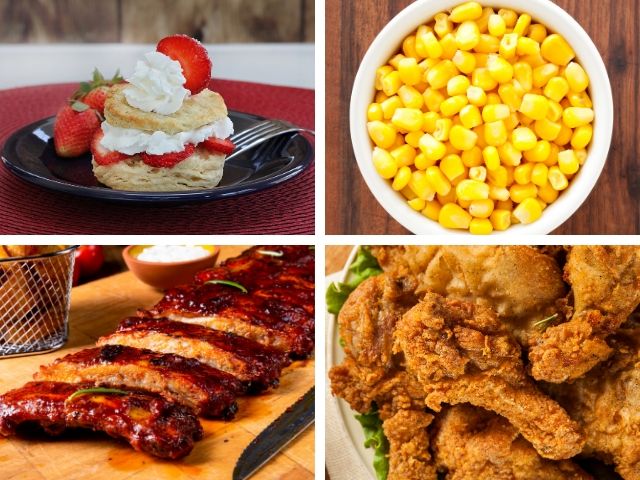 If you're of age, you'll even get to have unlimited draft beer, wine and sangria!
Book your Hoop Dee Doo Musical Revue reservation here.
9. Il Mulino at Walt Disney World Swan Hotel
The Italian-inspired restaurant is set in both traditional and new architecture of the country. Il Mulino offers hearty, classic dishes like risotto, handmade pizzas, and delicious pastas.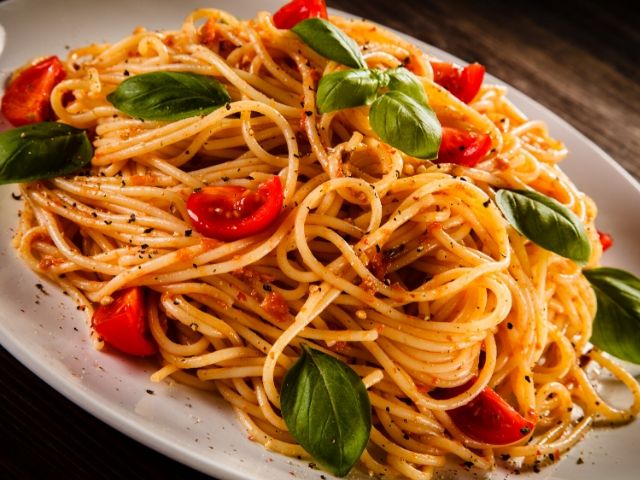 For Thanksgiving dinner, you'll get an Italian twist on your meal such as Sous Vide turkey breast, confit leg croquette, and pumpkin pie with white chocolate Chiboust and spice crunch.
You can view the Disney Thanksgiving dinner menu for this restaurant here.
10. Liberty Tree Tavern at The Magic Kingdom
This New England-inspired restaurant is dedicated to the prominent figures of American history. Here you'll get to enjoy a traditional family-style Thanksgiving dinner in the heart of Disney's Magic Kingdom.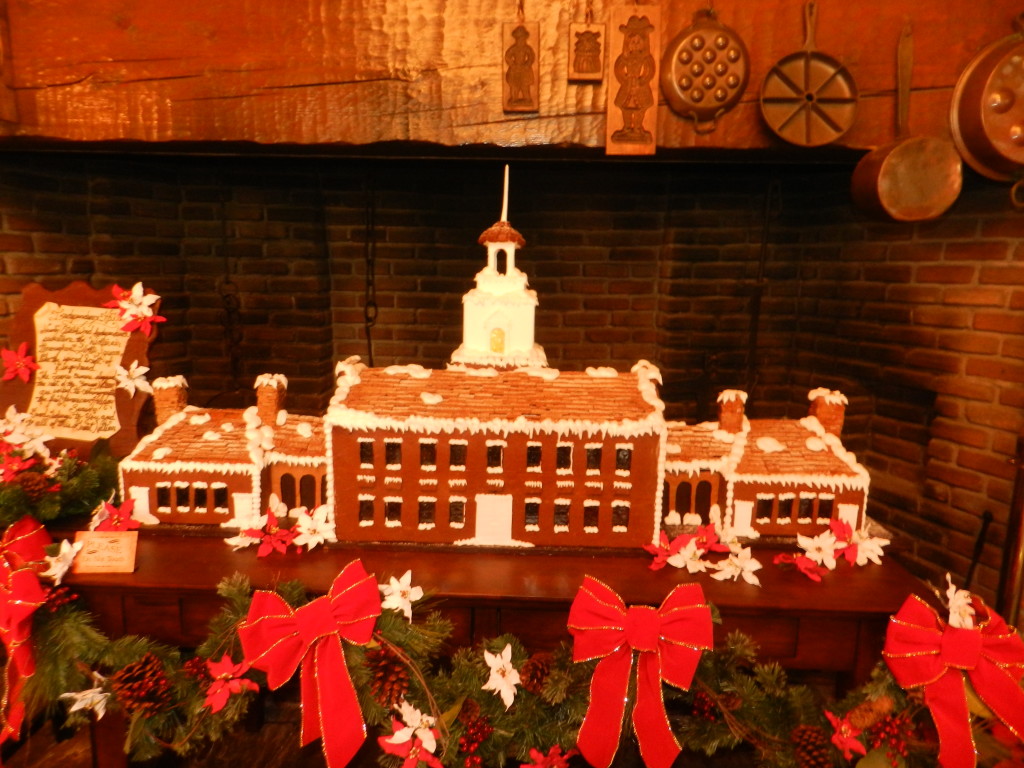 For dinner you get to have an all-you-care-to-eat Thanksgiving feast that includes roasted turkey breast, pot roast, carved pork roast, Ooey Gooey toffee cake, and so much more.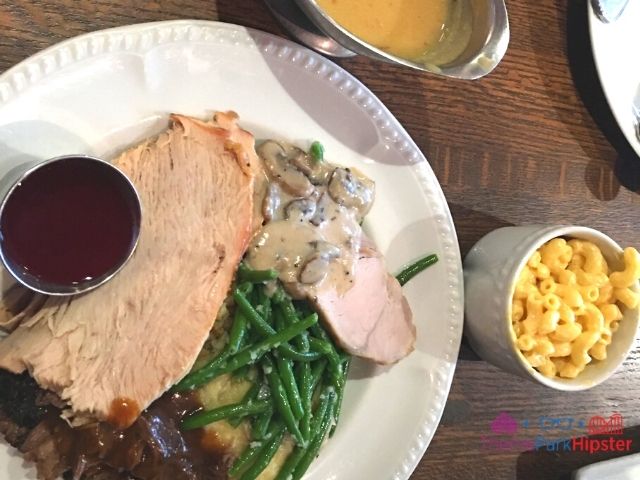 Book your Liberty Tree Tavern reservations here.
11. Olivia's Café at Disney's Old Key West Resort
Because most Disney experiences have a backstory, this restaurant brings you into to Olivia's Conch Flats eatery that offers seaside fare of Key West such as conch fritters and conch chowder.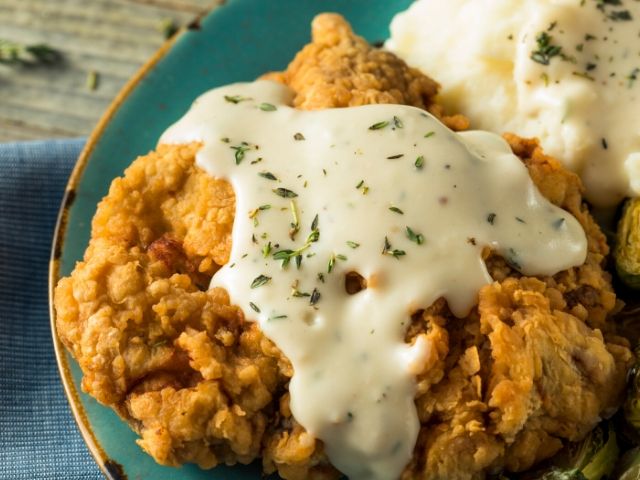 Plus, you'll even enjoy southern comfort dishes such as the Southernmost Buttermilk Chicken.
Book your Olivia Café dinner here.
12. The Wave… of American Flavors at The Contemporary Resort
Here you'll get to enjoy traditional American cuisine, but in a modern-inspired restaurant design.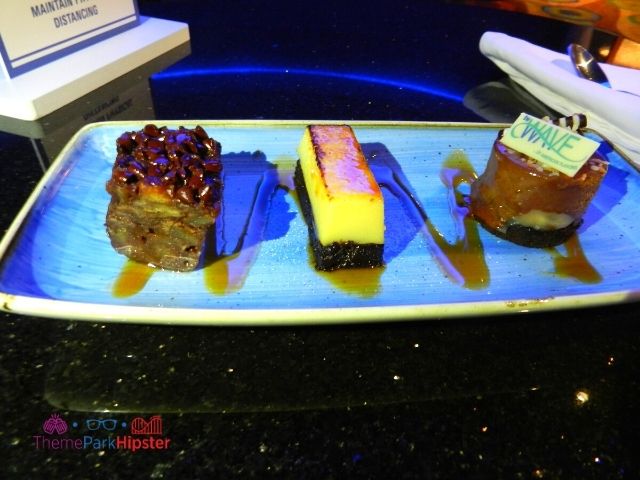 Plus, you'll have the option of enjoying the all-you-care-to-eat breakfast with dishes such as sweet potato pancakes.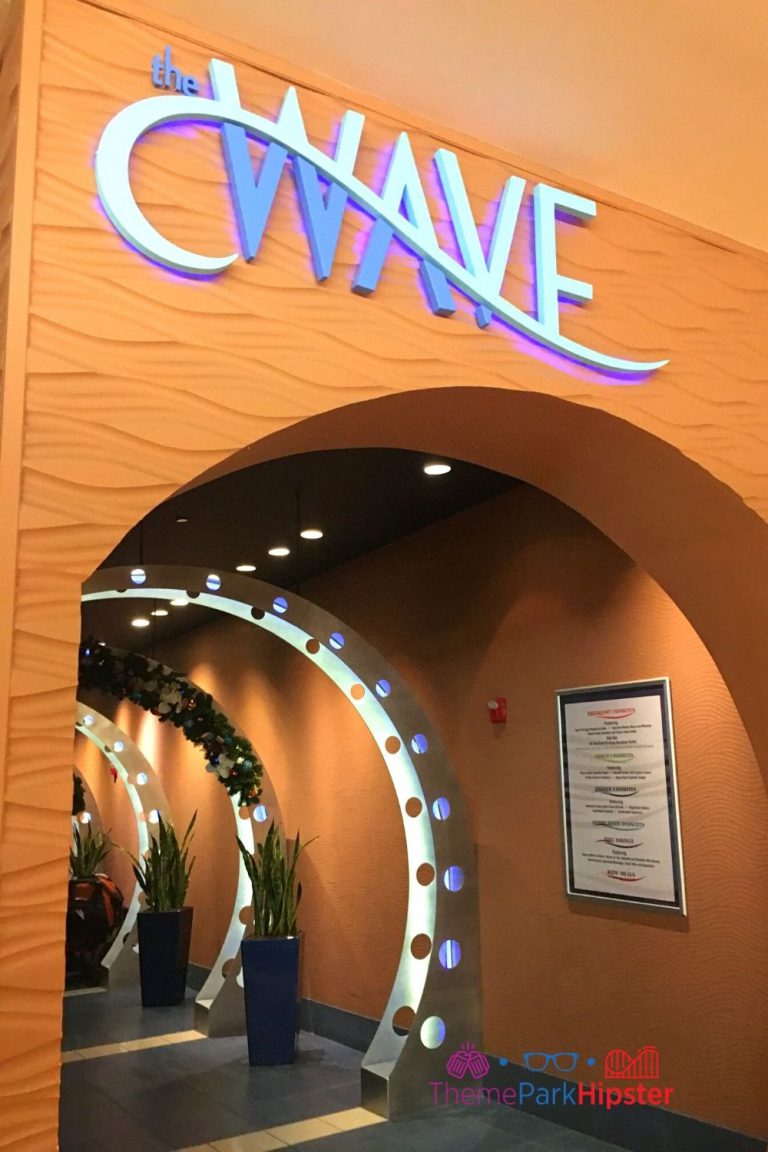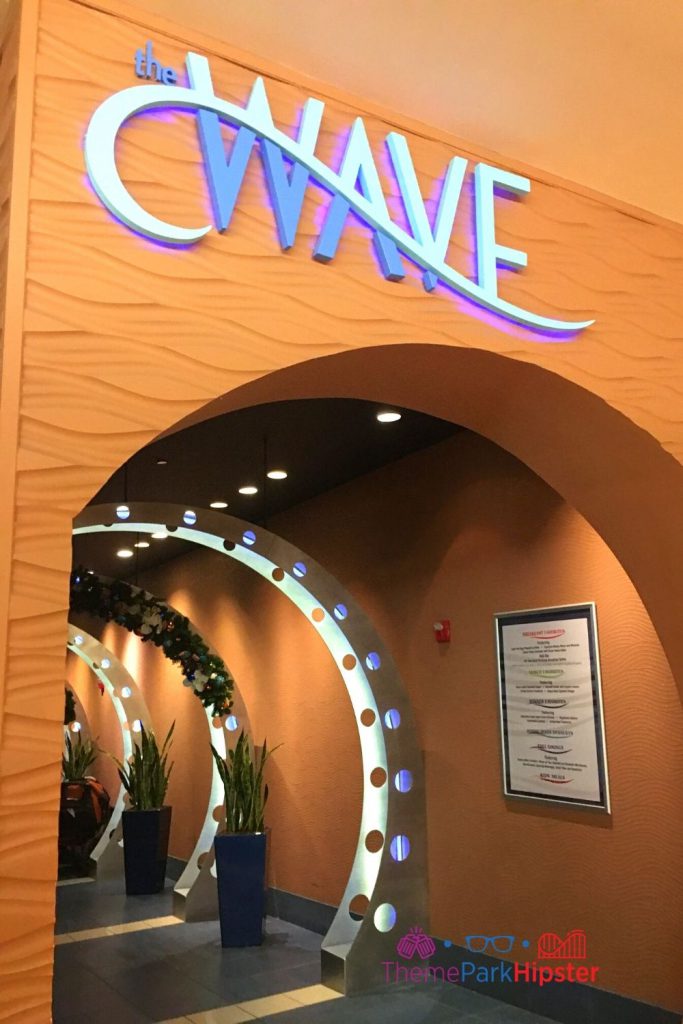 For lunch and dinner, you can expect to find items like signature burgers, grilled beef tenderloin and seared potato gnocchi.
Book your reservation to The Wave here.
13. Trail's End Restaurant at Fort Wilderness Campground
This Fort Wilderness restaurant is quintessential Americana cuisine with simple, down-home dishes that make you feel like a kid having dinner at your grandmother's house.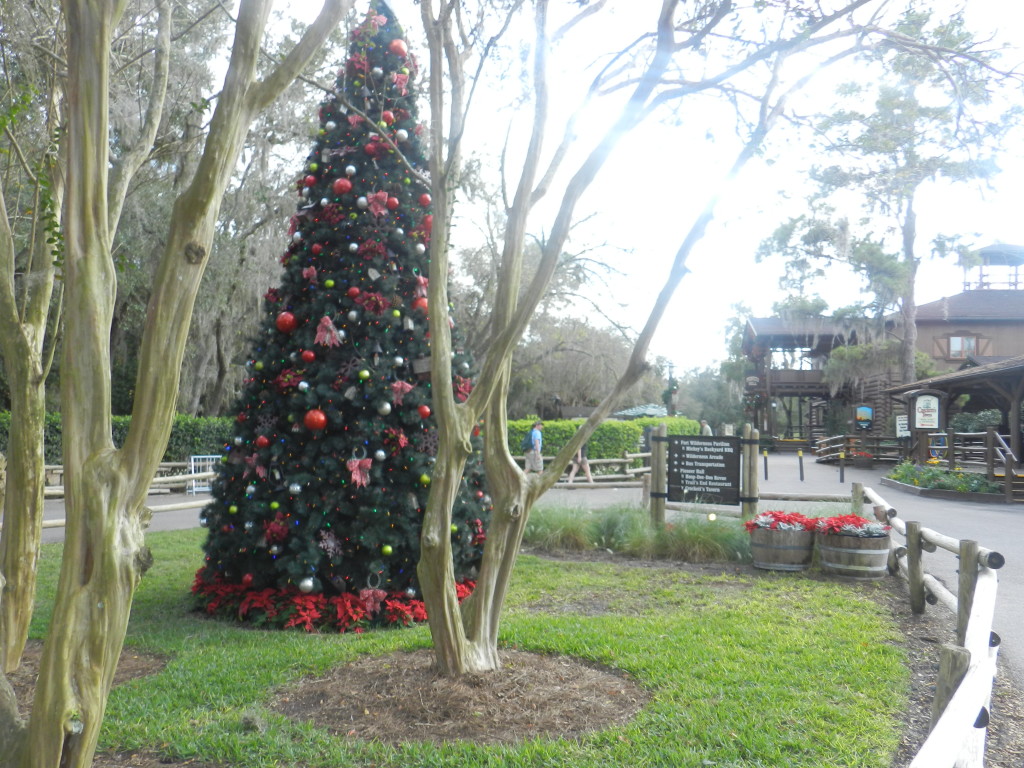 With an all-you-can-eat buffet featuring smoked pork ribs, hand-carved roasted meats, peel-and-eat shrimp, and strawberry short cake, you can't help but to leave satisfied and with a smile on your face.
Book your Trail's End reservation here.
14. Whispering Canyon Café at Disney's Wilderness Lodge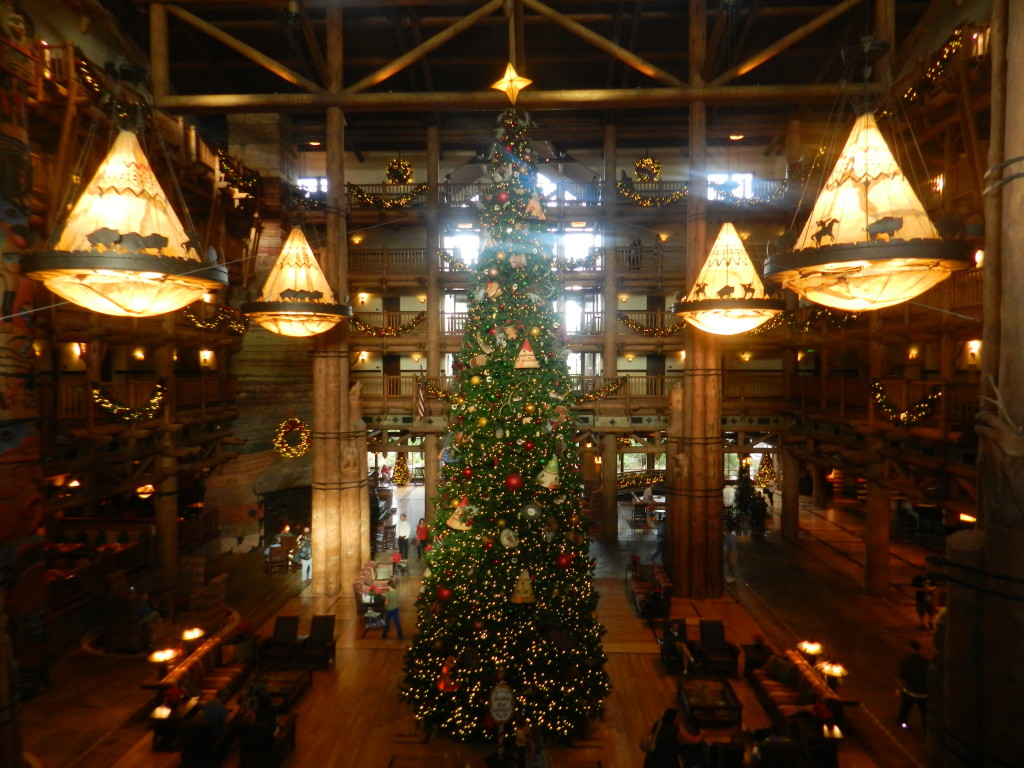 Enjoy frontier-inspired dishes that would make any Cowboy happy. Here you'll get to partake in bottomless platters of spectacular American food for dinner such as:
An array of traditional sides
Chicken
Granny Smith apple pie
Sausage
St. Louis-style pork ribs
The best thing about dining at Whispering Canyon Café is that you'll get to be a part of the best decorated resort on property, Disney's Wilderness Lodge!
Book your Whispering Canyon Café reservation here.
15. Dining at Disney Springs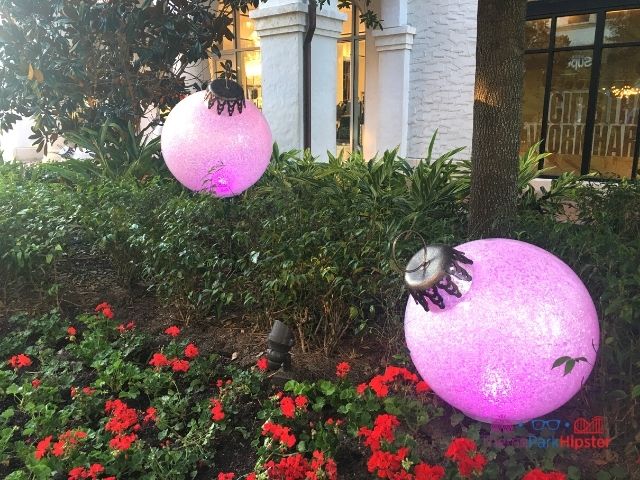 This year you have a couple of options for your Thanksgiving meal at Disney Springs:
Maria & Enzo's and Enzo's Hideaway will offer Roasted Turkey Breast and Pancetta along with traditional Thanksgiving sides for $37 per adult and $19 per child 9 and under.
The Edison is offering traditional Thanksgiving options such as Mashed Potatoes and gravy, honey glazed baby carrots, stuffing, fresh cranberry chutney and more for $35 per person and $19 per child 9 and under.
Things to Do for Thanksgiving at Disney
Now that we know what to eat and what to expect at Disney on Thanksgiving, let's go over a few suggestions of things you can do to make your holiday weekend fun at the parks and resorts.
Thanksgiving Day at the Magic Kingdom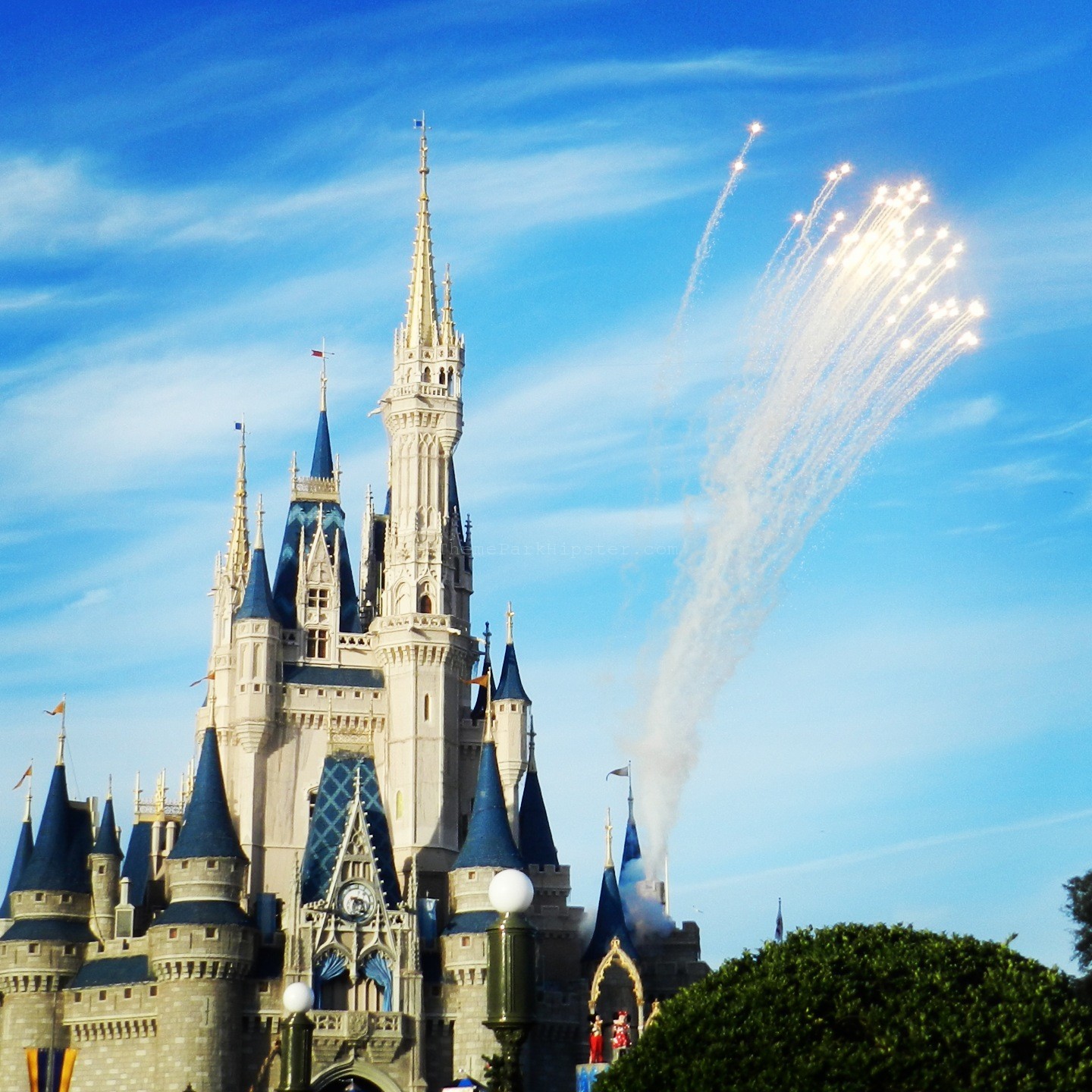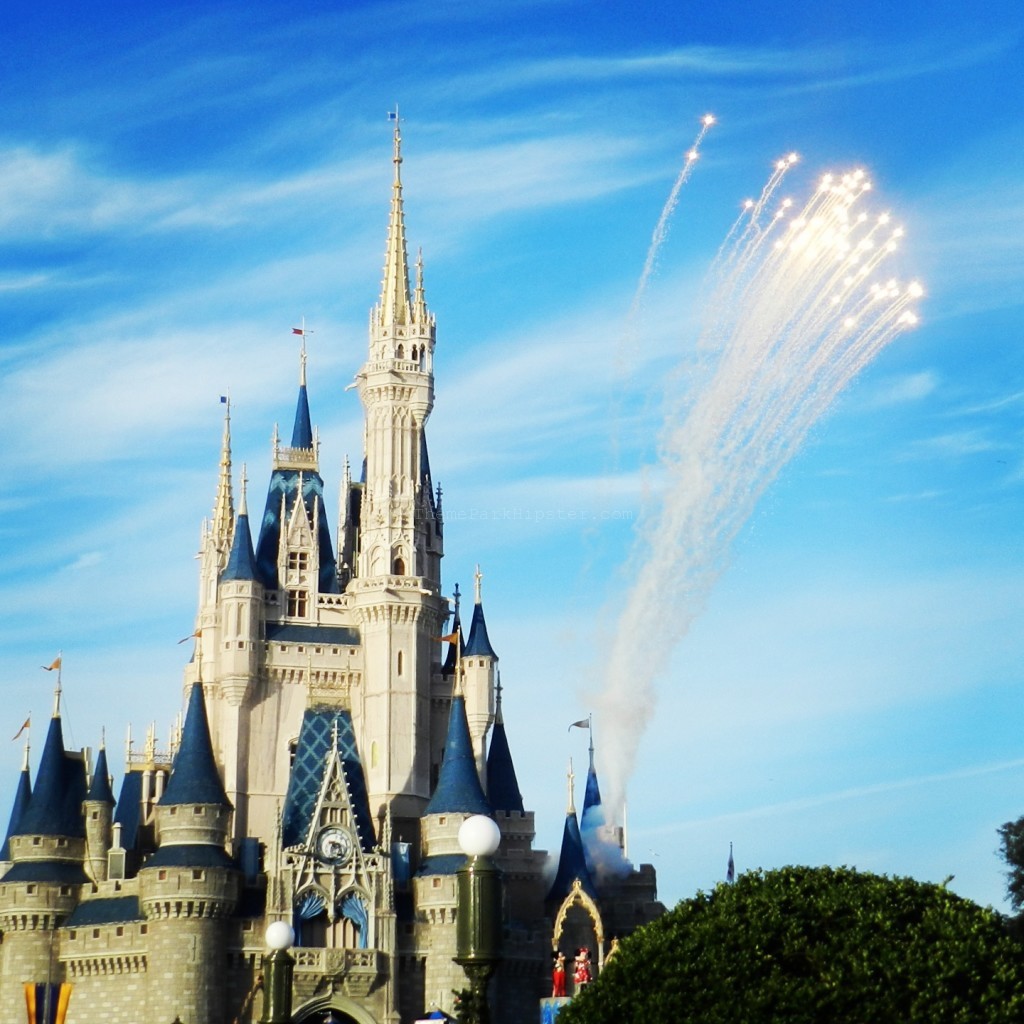 Spend Time Exploring Frontierland at the Magic Kingdom
Frontierland is quintessential, yesterland of Disney. In Frontierland you travel back in time where the great outdoors not only provided the foundation for the American future to come, it gave us some of the best resources to help grow the country.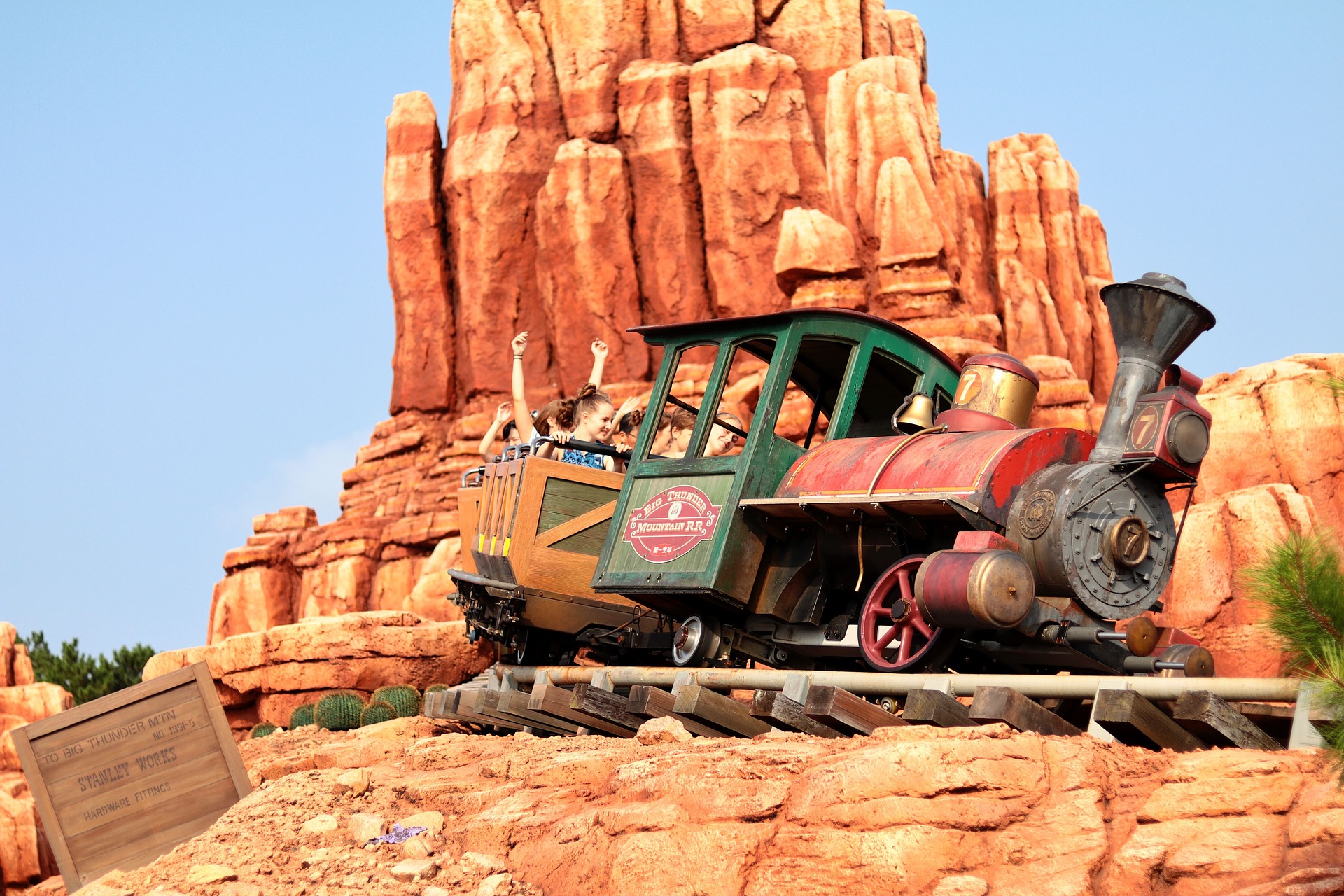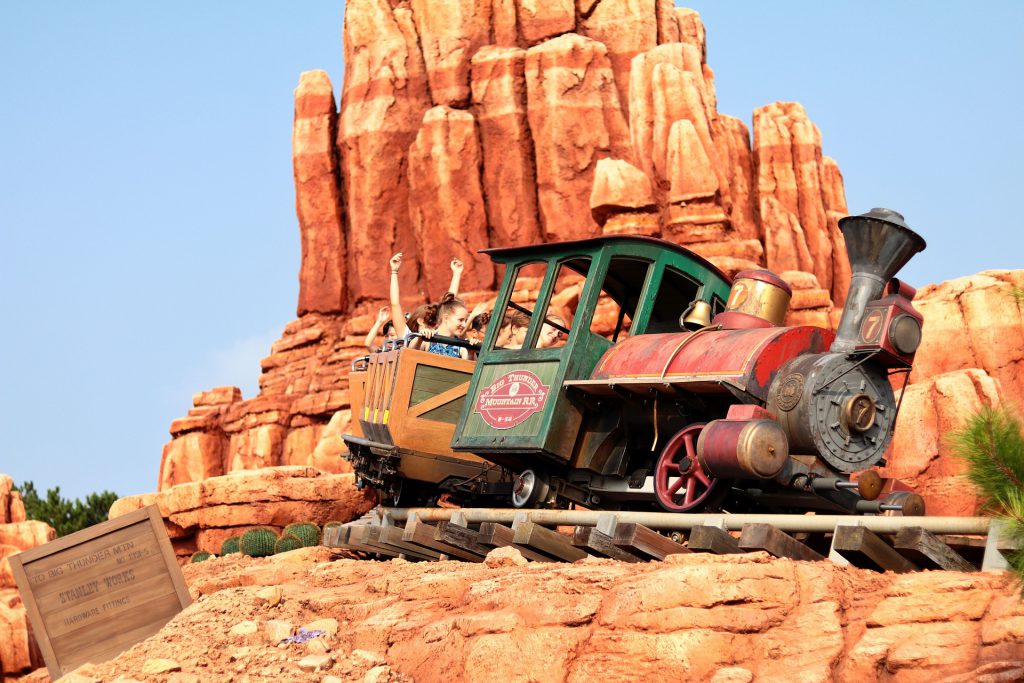 While in Frontierland, catch a short boat ride over to Tom Sawyer's Island and explore classic Old West charm on your Thanksgiving Day at Disney World.
Hipster Power Tip: Don't forget to watch the beautiful Disney Festival of Fantasy Parade on your Thanksgiving Day visit.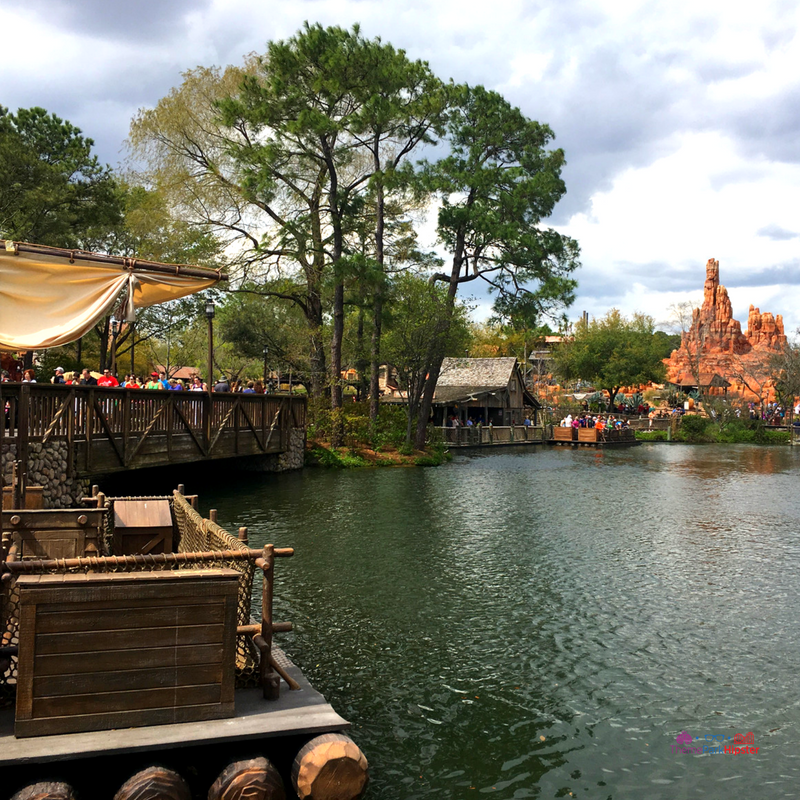 Visit Liberty Square at the Magic Kingdom
Be sure to walk through and truly explore this area of the Magic Kingdom that tells the story of the New World.
There are four American eras that are represented here:
New England (near Columbia Harbour House)
Colonial Williamsburg (near Ye Olde Christmas Shoppe)
Dutch New Amsterdam (near footbridge to the Hub)
New York's Hudson River Valley (near the Haunted Mansion)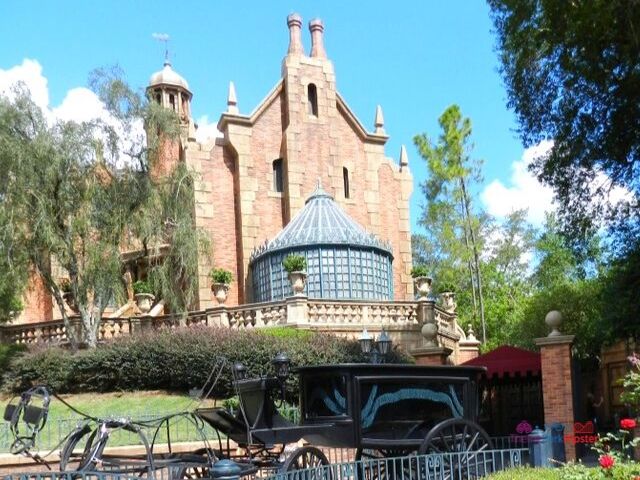 Board the Liberty Square Riverboat
Enjoy the majestic views of both Liberty Square and Frontierland through your tour of Rivers of America on the Liberty Square Riverboat.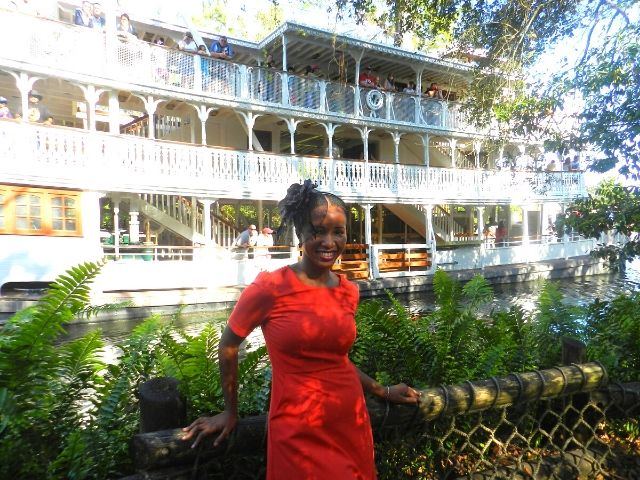 Doing all these things on your holiday trip to the Magic Kingdom is a creative way to celebrate Thanksgiving Day.
Theme Park Hacks at Your Finger Tips. Plan your next vacation with the latest tips and tricks on the ThemeParkHipster App. Download Today!
Thanksgiving at Epcot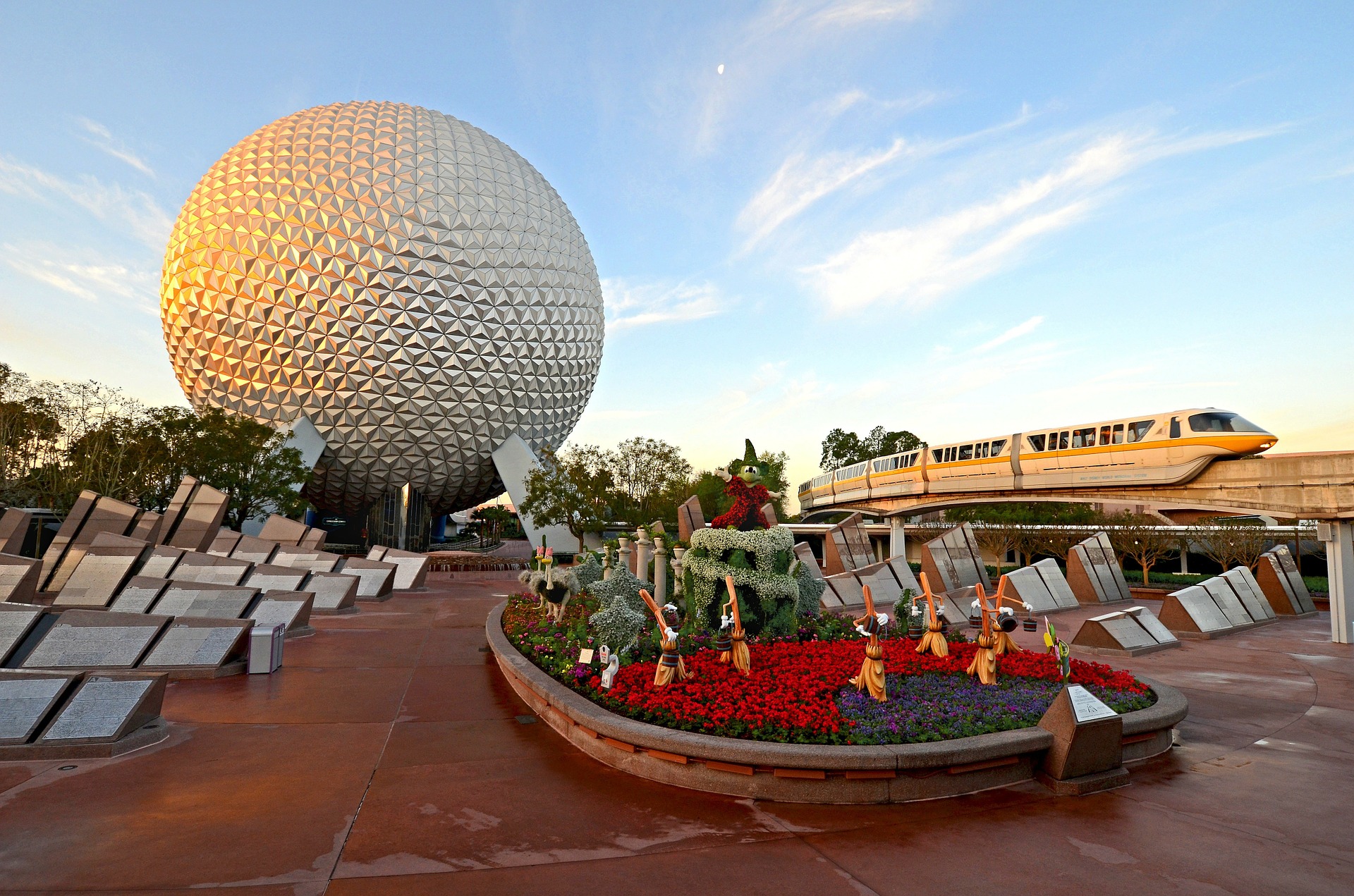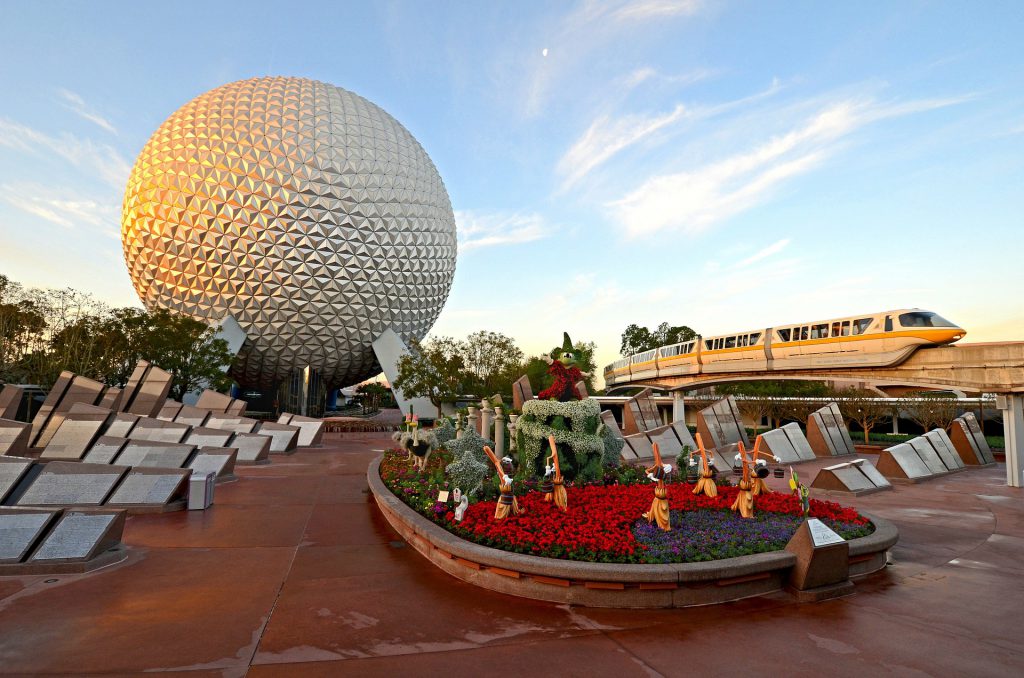 Visit the American Pavilion at Epcot
While visiting Epcot on Thanksgiving, don't forget to stop by the American Pavilion and watch the American Adventure show. It's one of the fun ways to celebrate this American holiday at Walt Disney World.
Here you'll be taken though America's history with 35 Audio-Animatronics figures, many digital rear-projection images on a 72-foot screen and you'll hear sentimental patriotic songs.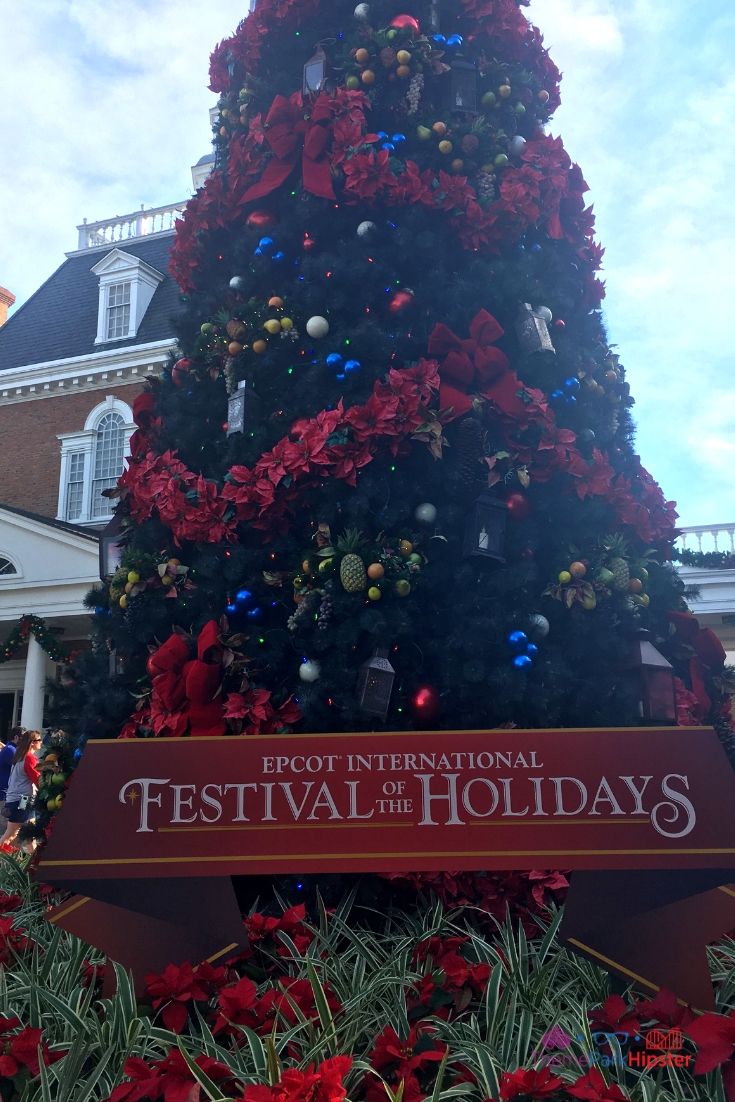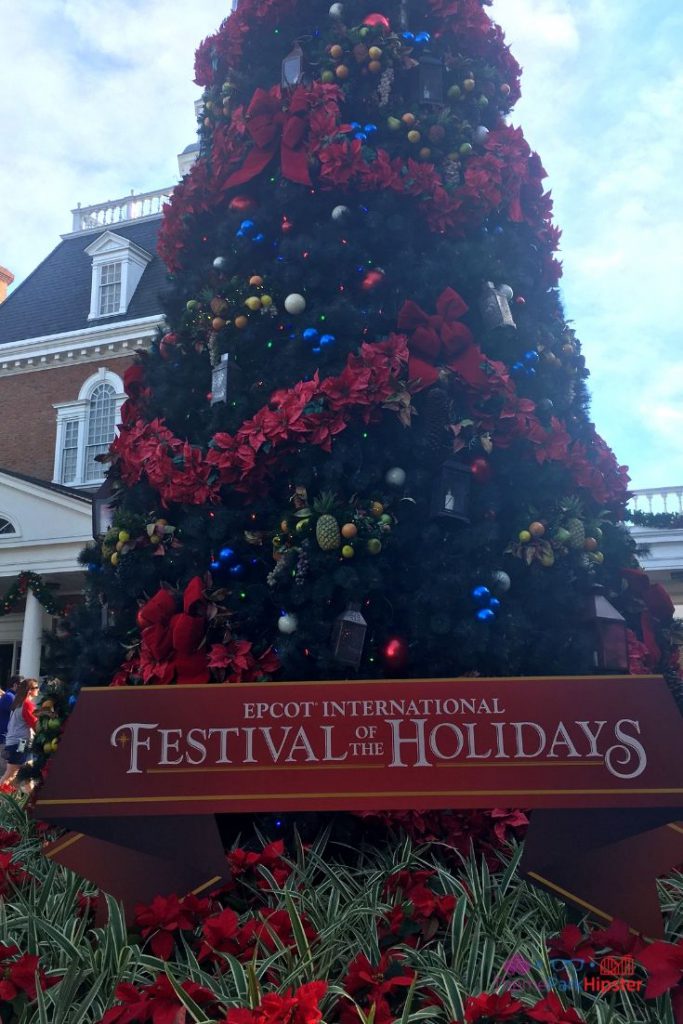 Epcot International Festival of the Holidays
At the Epcot International Festival of the Holidays you can expect to enjoy sweet and savory treats from the Holiday Kitchens and the opportunities to hear festive stories from Cast Members represented in each country.
Learn more about Christmas at Epcot here.
Enjoy the Epcot Candlelight Processional – Cancelled for 2020
The Candlelight Processional at Epcot takes you through the incredible Nativity story complete with a celebrity narrator, a mass choir and a 50-piece orchestra.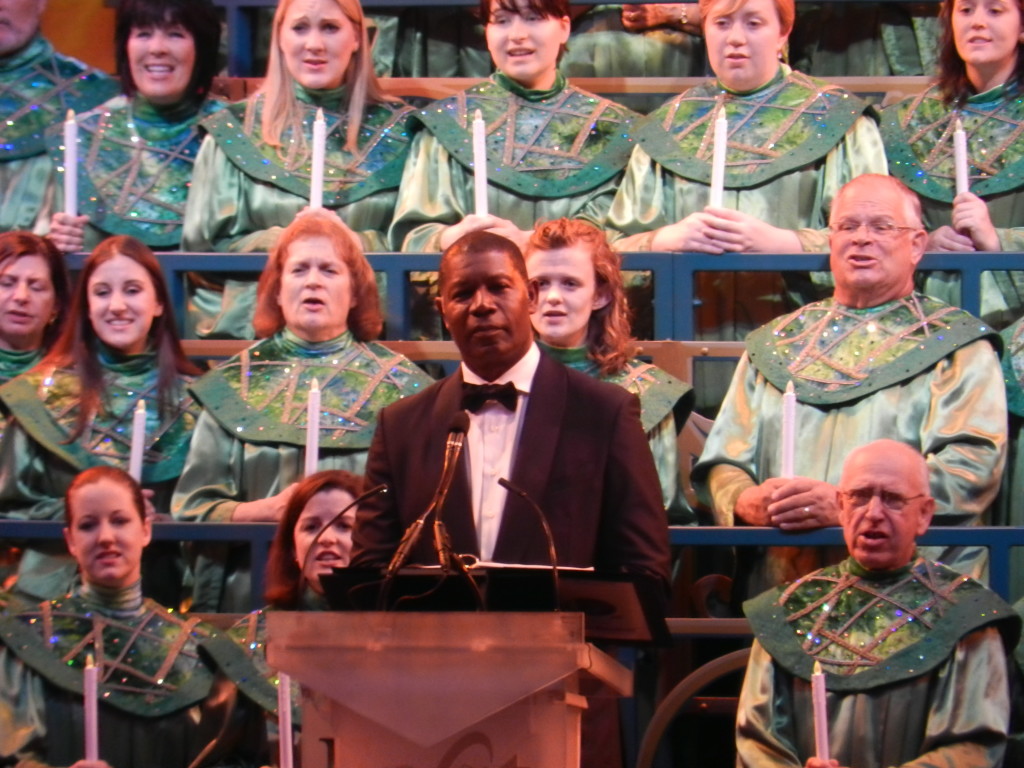 Each evening the choir, that's shaped like a Christmas tree, transports you magically into that wonderful night in which the Savior was born.
Read how to make the most of your time at the Epcot Candlelight Processional here.
Go Resort Hopping at Walt Disney World
Doing a holiday decor resort hopping tour at Walt Disney World is my new yuletide tradition.
It's a fun way to enjoy the Disney life on a budget, since you'll be able to save one of your precious park hopper days on your trip.
It's a great thing to do before or after your Thanksgiving dinner at Disney instead of going into the parks.
Plus, it's free!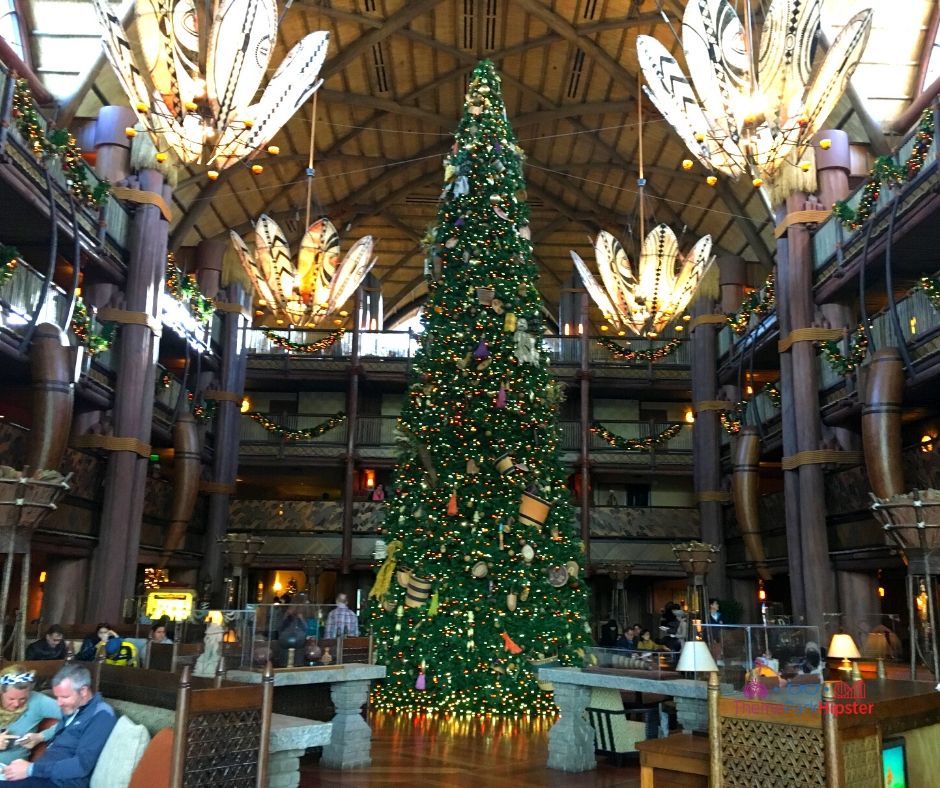 The holiday decorations at Walt Disney World are absolutely amazing! Believe it or not, Christmas starts at Disney around the first week of November.
If you do plan on visiting Disney during Thanksgiving weekend, then you'll want to add the Disney hotels to your list of must do's.
Get your perfect Disney Resort tour itinerary here!
Start Shopping on Black Friday for Disney Christmas Merchandise
Since you'll be in the yuletide spirit during Thanksgiving weekend at Disney, why not start shopping for Christmas gifts during this time.
You'll be there during the Black Friday extravaganza which means that you can hit up Disney Springs, some of the Disney parks holiday shops, the Disney Character Warehouse at the Orlando outlets, and even find some deals online via shopDisney website.
7 Tips to Conquer Thanksgiving in Disney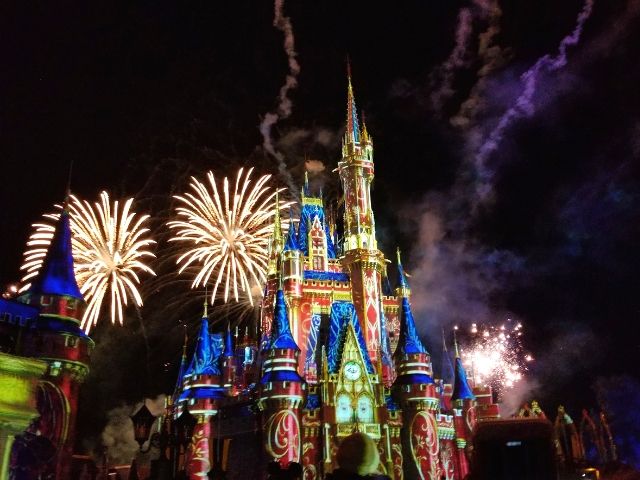 1 – Map Out Day Before You Get to Disney
Mapping out your day is a good way to make sure you're able to enjoy each must do item. Route your path around the park in advance by viewing map for each park online via the myDisney Experience app.
Also, plan a route of attack and know what rides and attractions you want to experience. You can get your Disney World Itinerary for adults below!
2 – Choose One Disney Park and Start Early
Thanksgiving Day at Walt Disney World is going to be super crowded. This will make you so frustrated on your solo Disney trip and if you go with a group, you guys may become snappy with each other.
So, sticking to one park and getting there right before the gates open is a must.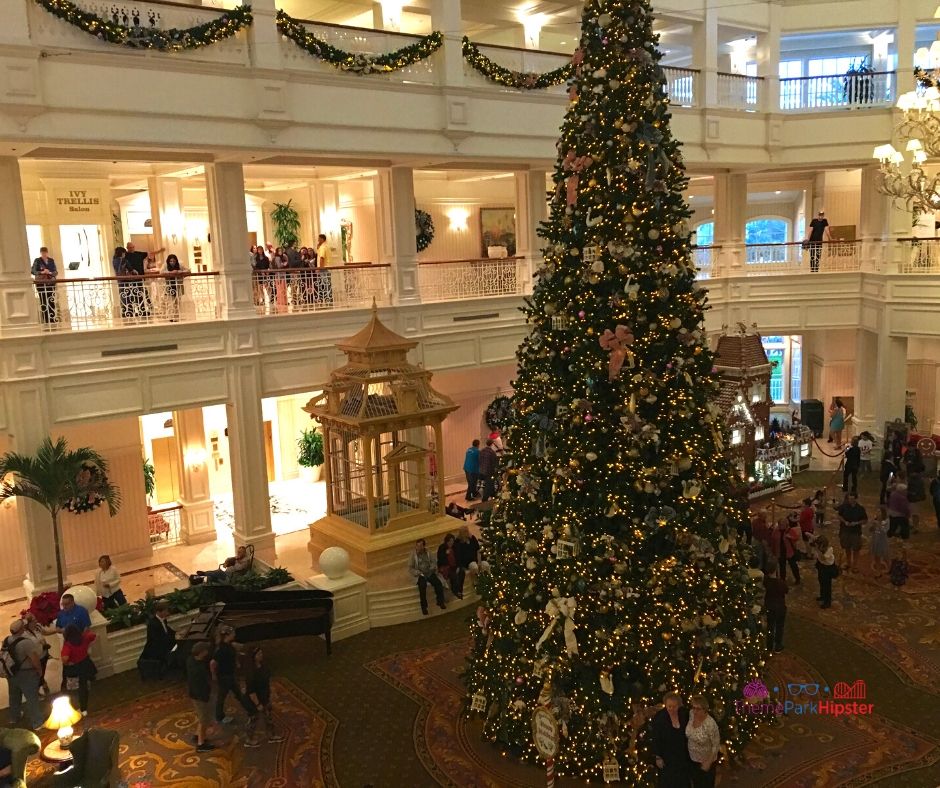 It is also very common to see the Disney parks reaching full capacity on major holidays.
I recommend to stay in your park of choosing all day, because even if you leave for a break there's a chance you may not be able to get back in.
3 – Book Disney FastPasses Before Arrival
Although FastPasses are temporarily suspended, you can use the info below to plan for your next holiday trip to Walt Disney World.
If there are any days that requires a FastPass, it is Thanksgiving weekend at Disney World.
You're going to want to be strategic in choosing your passes mixing top rides in with ones are much easier to attain and allow you to sit down for an extended time to take a break.
Maybe something like a show.
Here are the Best Disney FastPasses by Park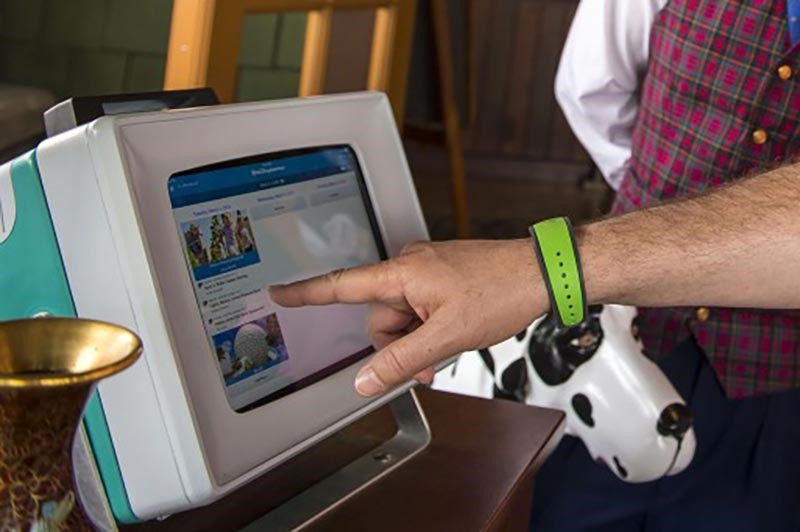 Magic Kingdom
Big Thunder Mountain Railroad
Peter Pan's Flight
Space Mountain
Splash Mountain
Epcot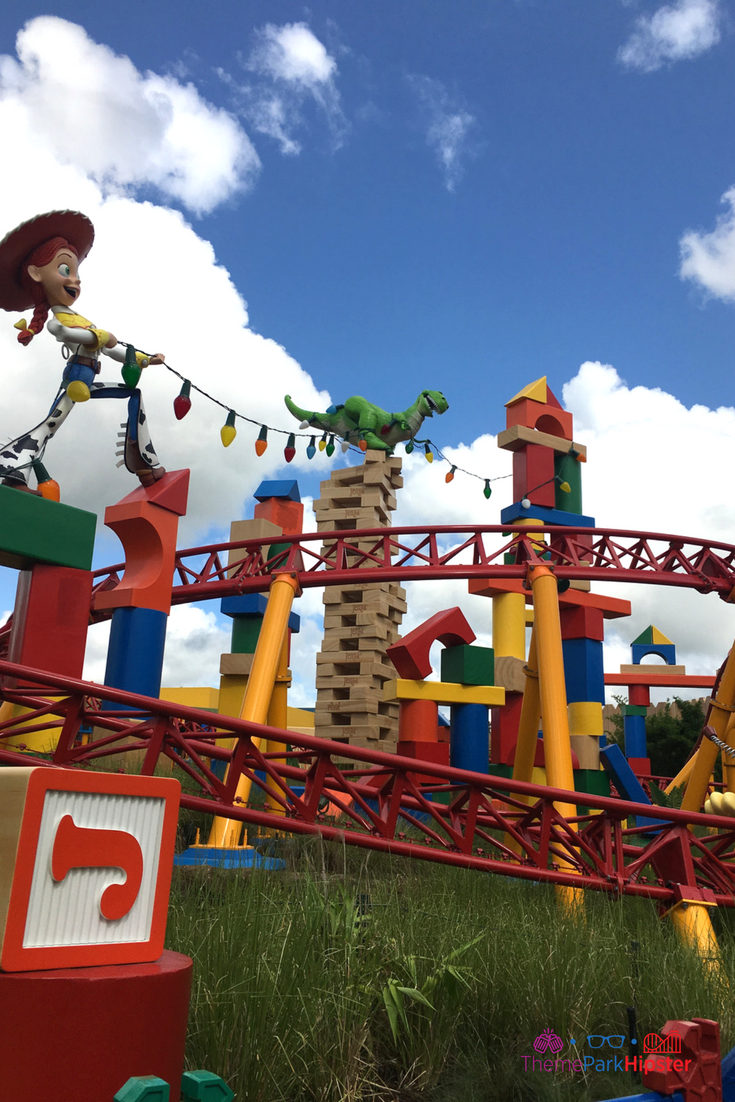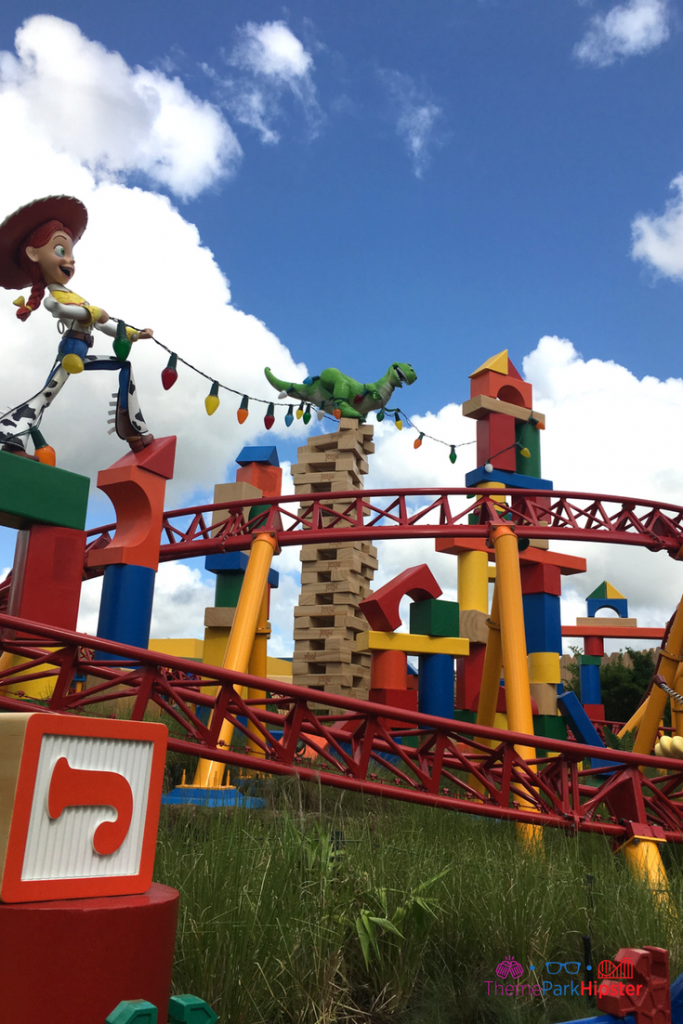 Disney's Hollywood Studios
Alien Swirling Saucers
Rock 'N' Roller Coaster
Tower of Terror
Toy Story Mania
Disney's Animal Kingdom
Expedition Everest
Kilimanjaro Safaris
Get the BEST Disney FastPass strategies here!
4 – Stay Hydrated
It's important to stay hydrated at Walt Disney World especially if it's a warmer day.
You can avoid heat related illnesses such as, a heat stroke, heat exhaustion, heat cramps, and heat rash by having proper hydration.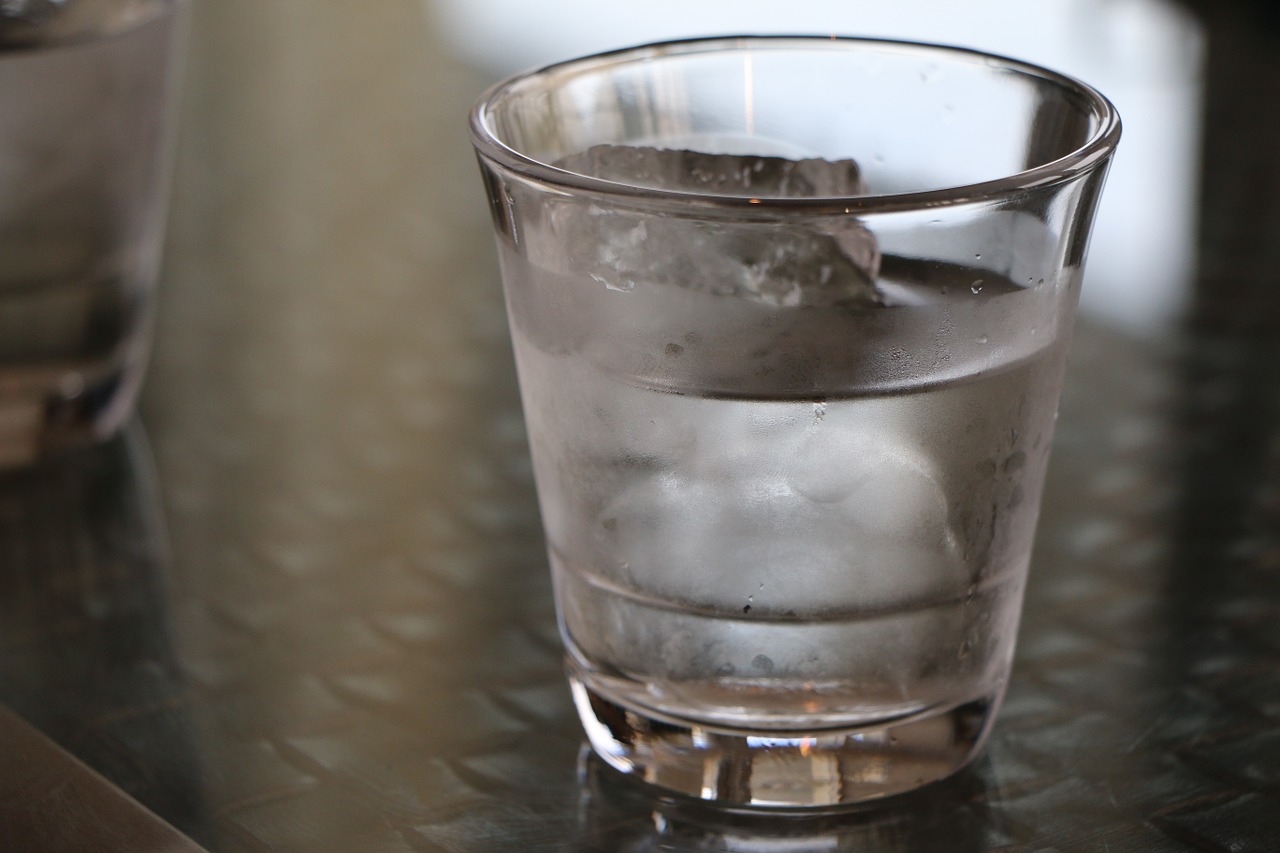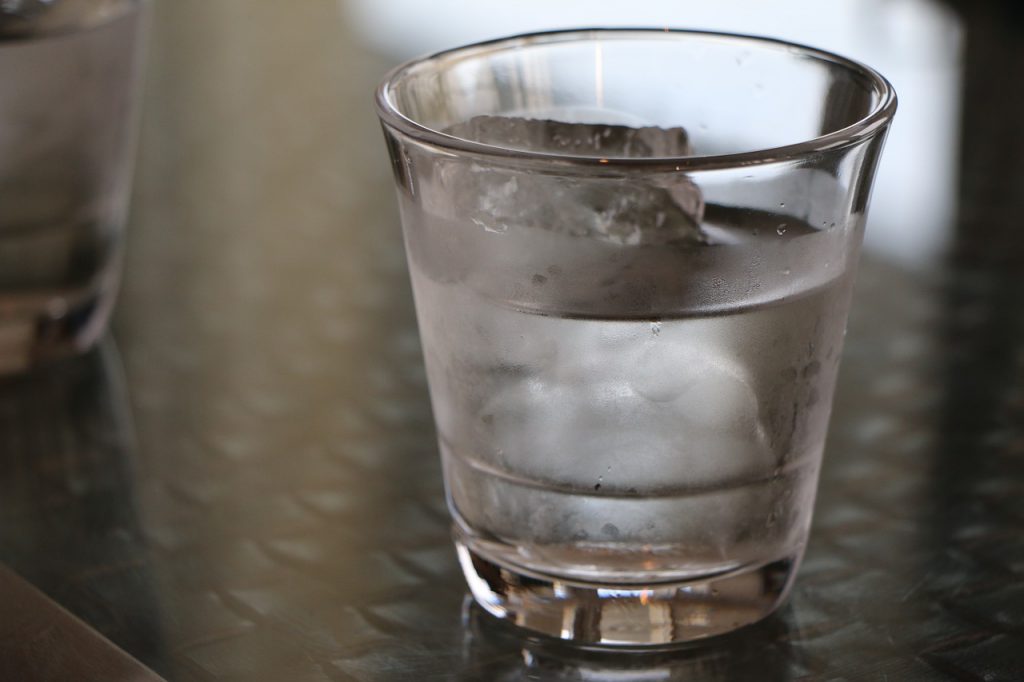 5 – Have Thanksgiving Dinner Outside of Peak Times
Consider having your holiday meal before lunchtime or right before the dinner rush. This will allow you to take your time while dining and enjoy the celebrations with your loved ones over a delicious feast.
Learn how to find your perfect vacation home rental near Disney World by Clicking HERE!
6- Celebrate Thanksgiving at Disney the Day Before or the Following Sunday
If you can come a day before or a few days after Thanksgiving Day, you'll be able to do many of the things listed in this guide.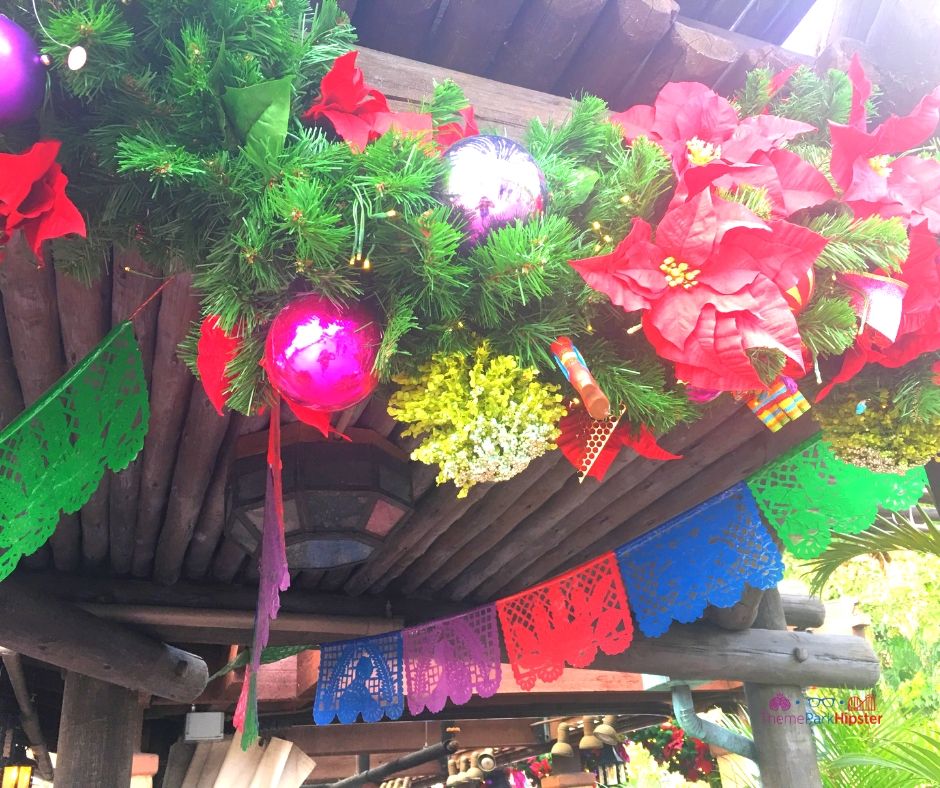 All that matters is you'll be with the ones you love at one of the most magical places on Earth. It doesn't matter what day you celebrate as long as you understand why you're celebrating.
7 – Go with Good Spirits on Thanksgiving Day
This is going to be a busy holiday weekend at Walt Disney World Resort so be patient and just enjoy the festivities happening around you.
Not many people are able to have a trip during the holidays at Disney so count yourself lucky and have fun.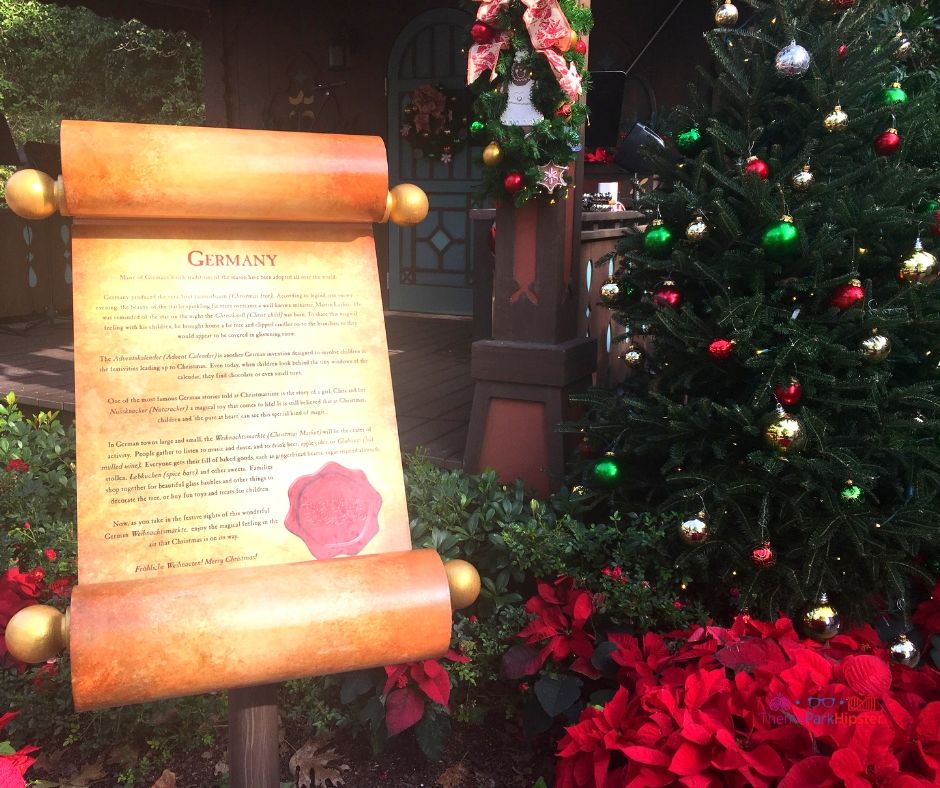 Thanksgiving Disney Movies
Just in case you're not able to make to Disney World for Thanksgiving, here are a few movies to keep your spirits lifted for this holiday.
Donald Duck: Soup's On
Thanksgiving Day Mirthquakes (a Disney short film)
The Santa Clause (the movie starts its plot around Thanksgiving time)
Honorable Mention: A Charlie Brown Thanksgiving. Although it's not a Disney Thanksgiving movie, it is a must watch for the holiday.
Final Thoughts on Thanksgiving at Disney
No matter what you do, you're going to have a happy Thanksgiving at Disney World. To stay stress free, have a game plan, but be okay if things have to change last minute due to the crowd levels.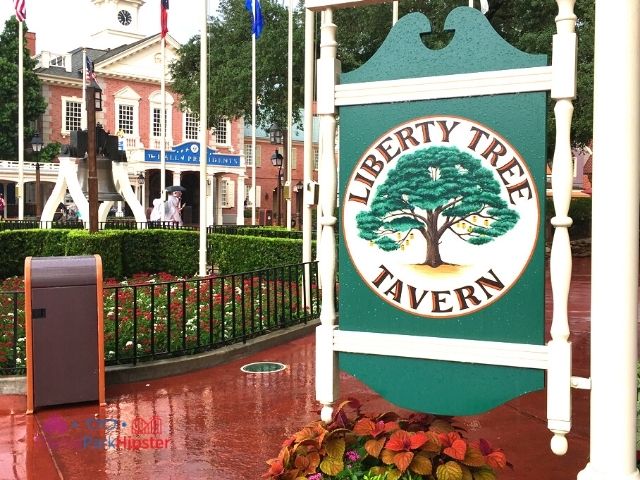 You'll also want to make sure that you have book your Thanksgiving dining reservation in advance by booking here.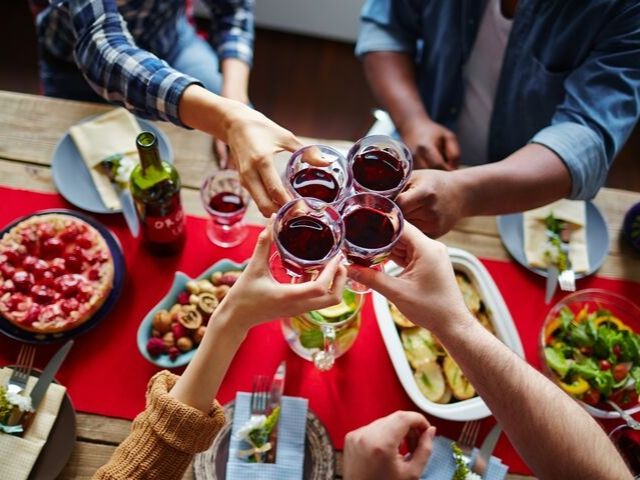 If you're out in the parks, then have a fun time for me.
Because it's close to my birthday, I will be at celebrating another year of life and another opportunity to fellowship with family and friends.
I plan on stuffing my face with dressing, mash potatoes, macaroni and cheese, fried turkey, and birthday cake 🙂
After I am pleasantly plump, I will lay out on the couch and enjoy the Macy's Thanksgiving Day Parade with my husband, my daughter, my nieces and my nephews surrounding me.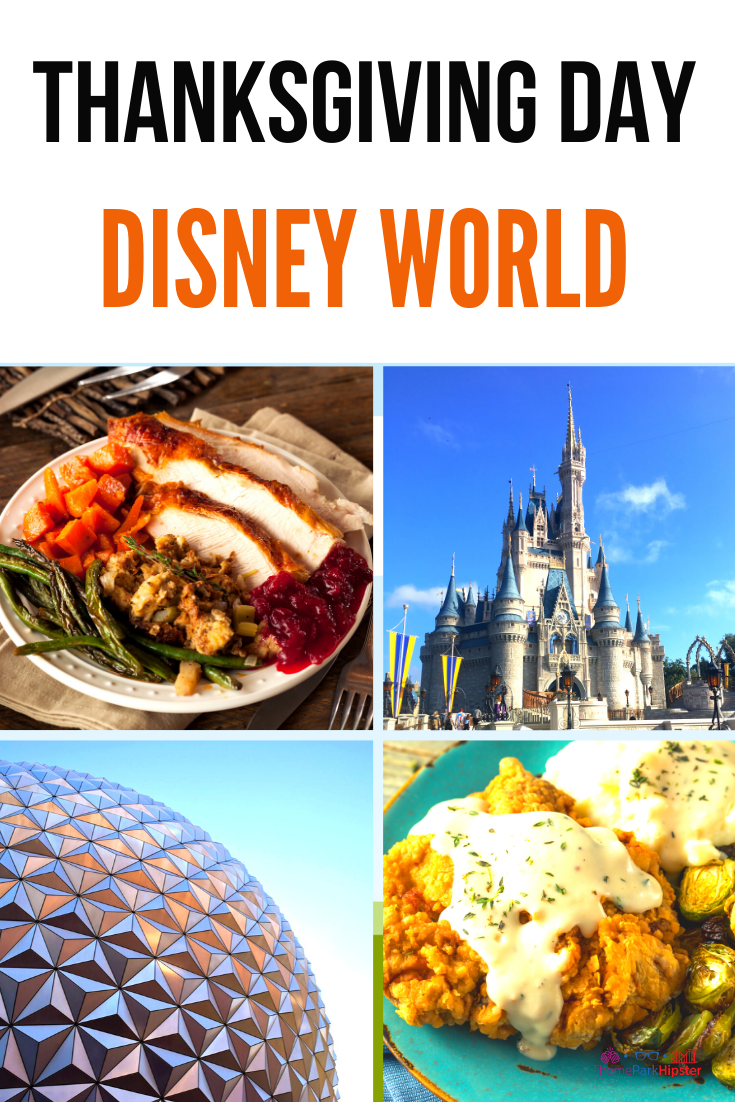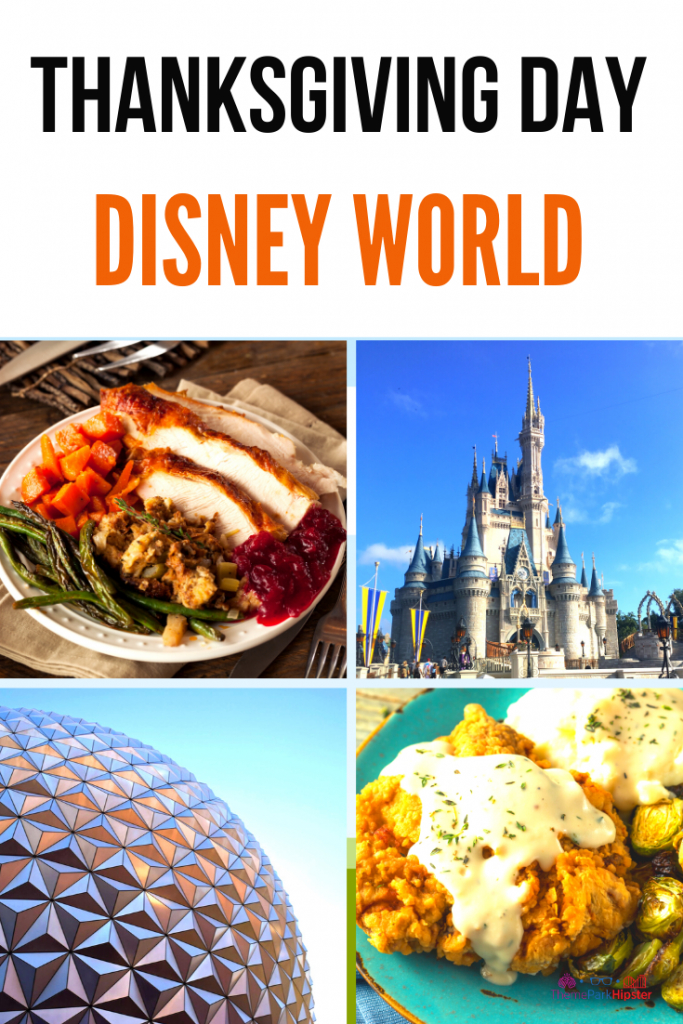 What are your Thanksgiving Day plans? Let us know in the comments section below.
If you enjoy this article, then you'll love these holiday-inspired tips:
Read the Disney Vacation Planning Guide for your next dream trip!
Until next time, Happy Thanksgiving Day Hipsters!
NikkyJ
(Original Article Date: November 28, 2013/Updated November 4, 2020)