If you are looking for a fun nighttime activity during your trip to Disney World or the Orlando area in general, look no further than the Hoop-Dee-Doo Musical Revue.
It's one of the best shows at Walt Disney World and one that you cannot miss!
This article will give everything you need to know about the show such as what it is, if it's worth the price, and tips on how to secure a reservation during your Disney World visit.
So, let's dive right in!
THIS POST MAY CONTAIN AFFILIATE LINKS. PLEASE READ MY DISCLOSURE FOR MORE INFO. Which means if you click on certain links, I may receive a small commission at no additional charge to you.
What is Hoop-Dee-Doo?
Disney's Hoop-Dee-Doo Musical Revue is both a dinner and a show and is one of the most unique and fun experiences you'll ever have.
The entertainment features a musical and comedy revue inspired by the wild west.
Plus, The show is sure to have you dancing, laughing, and clapping along in your seat.
Ready to plan your theme park trip? Watch the best vacation planning tips on YouTube. Get started here!
What Should I Expect at Hoop-Dee-Doo and How Does It Work?
Disney's Hoop-Dee-Doo show usually runs three times a night at:
4:00 p.m.
6:15 p.m.
8:30 p.m.
You should arrive about 15-20 minutes prior to the show to check in and ensure you'll have good seating.
Once seated, you'll start being served food and drinks, and the show will begin 20 minutes after your reservation time.
The performance features all sorts of different characters singing, dancing, and simply entertaining guests all night.
Throughout the show, you'll enjoy unlimited food and drinks (including wine and beer) brought to your table!
Hoop-Dee-Doo is one of Disney's last remaining dinner shows, and has survived due to its incredible popularity and quality!
Though there are other all-you-can-eat options at Disney, Hoop-Dee-Doo is one of the absolute best!
Disney's Hoop-Dee-Doo Musical Revue Characters and Storyline
The show is full of interesting entertainers, each with their own unique talents and character.
Claire DeLune
There's Claire DeLune, an "adorable, lovable, and flirtatiously full of life" character best known for her odd giggle, singing, and dancing.
Dolly Drew
Next up is Dolly Drew, a tough woman full of confidence and Vaudeville-type comedy.
Flora Long
Following her is Flora Long, a beautiful lady with a majestic voice that adds a bit of softness to the show.
Jim Handy
Next up are Jim Handy, the leader of the troupe, who has to continuously round-up everyone to stay focused on the show.
Johnny Ringo
He's the charming guy who is super charismatic and energetic (and my favorite since he brought me up on stage).
Six Bits
Finally, there's Six Bits, who offers a bit of slapstick comedy into the routine.
All the performers team up for non-stop entertainment and action throughout the night.
Each has their own unique act and personality, making their interactions funny and unique.
Though they follow a set routine nightly, every show is a little bit different based on the interactions with each other and the energy of the crowd.
Everyone sings and dance and puts on an amazing show!
ORDER NOW to secure your Walt Disney World theme park ticket! GET MY TICKETS.
My Experience at this Disney Dinner Show
After catching the bus over to Pioneer Hall, I checked in then headed over to the Fort Wilderness Store to do some shopping.
It was a peaceful day and after enjoying my time in the store I headed back over to Pioneer Hall to get seated.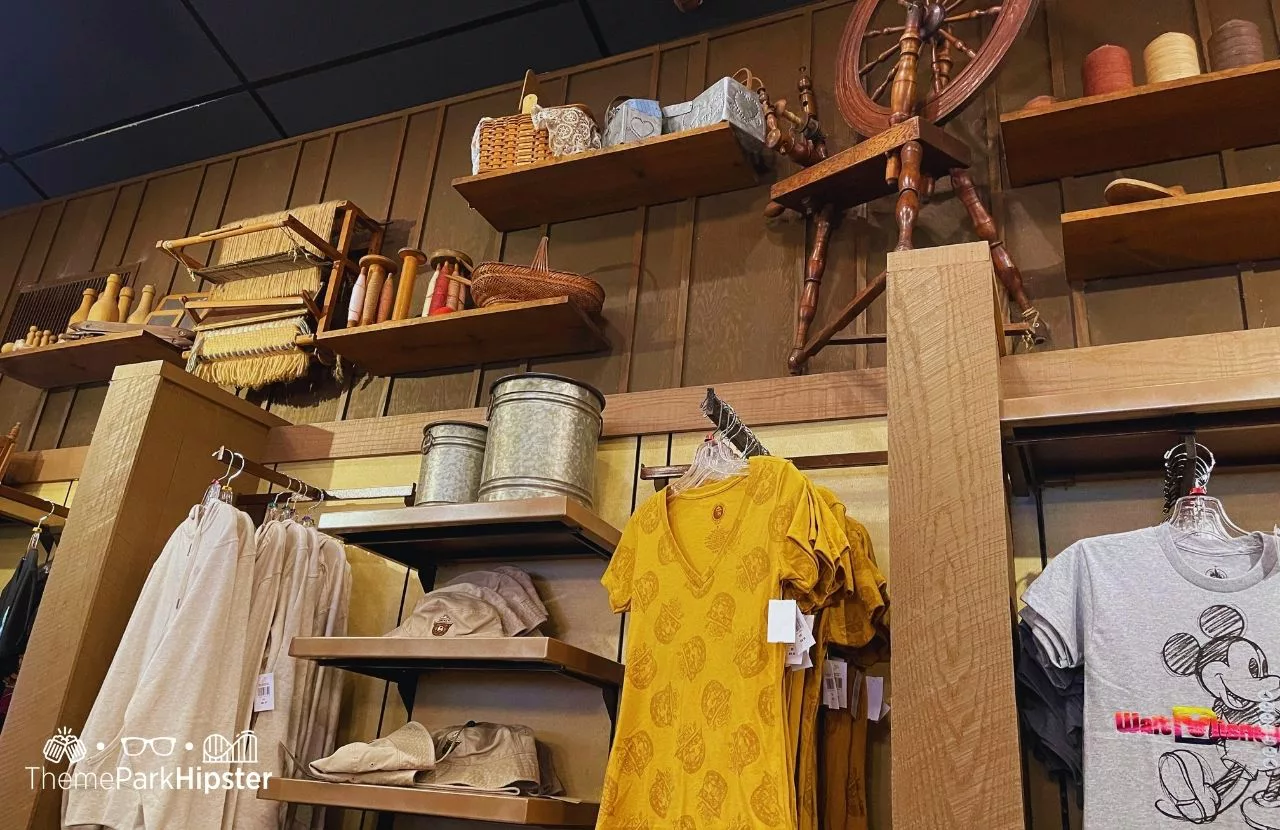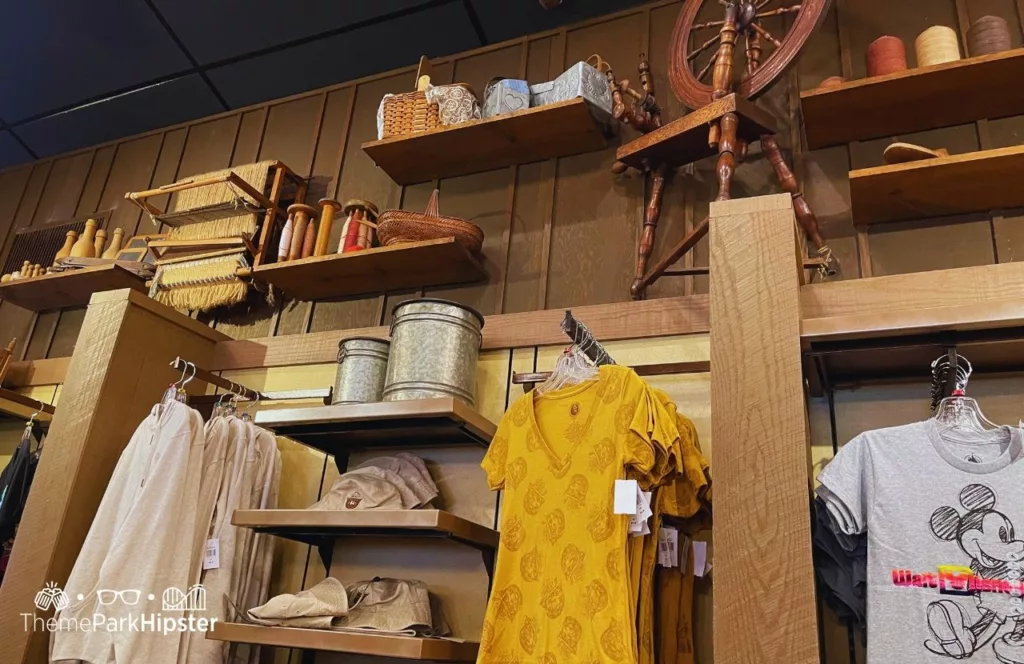 We actually had great seats that were right in front of the stage at the center so that made me both happy and a little anxious as I hoped I didn't have to participate in anything.
First Course
The first course came out which was salad, cornbread and coleslaw. It was pretty standard; however, the second course was the winner.
Second Course
Fried chicken, ribs, macaroni and cheese, and mashed potatoes are all the things I love as a Southern Girl.
The fried chicken had the perfect crisp with an array of seasoning that blended harmoniously making it the highlight of the evening for me.
Just be sure to ask for extra wings…you'll thank me for that later!
Of course the entertainment was top-notch and one of the best dinner shows that you'll see here in Orlando.
Dessert
The star of the show was the Strawberry Shortcake which gets a dedicated segment of the evening because it's just that good!
Then things change for me….
After the Strawberry Shortcake made her debut, I thought I was in the clear for being randomly a part of the show.
Oh boy was I so wrong!
I sat in the front which for some reason put me in an ideal location to be chosen to go on the stage.
And yes, I tried to get out of it!
Believe it or not, I was sooooooooo nervous but the guy who played Johnny Ringo gave me great words of encouragement that helped ease my nerves and it helped me decide to do it.
I survived my first Disney performance…

…AND the crowd goes wild reading this, lol!
I'm such an introvert and not much for public speaking so you know this was outside of my comfort zone.
However, the Cast Members were so kind that it made the experience one of the most memorable moments of my life.
What's on the Hoop-Dee-Doo menu?
Let's go deeper into the food at this culinary adventure. Since Hoop-Dee-Do at Disney is a dinner show, the meal is a big part of the experience!
The Hoop-Dee-Doo Musical Revue food is served family style and features all-you-can-eat southern favorites like:
Fried chicken
Barbecue
Ribs
Cornbread
Macaroni and cheese
Beans
Mashed potatoes
Green beans
Coleslaw
Dessert
They also have an awesome strawberry shortcake dessert!
It's the highlight (next to the characters…and fried chicken, lol) of the show.
Speaking of fried chicken, Disney TOTALLY surprised me with the incredible flavors of the chicken.
It was seasoned to perfection with a crunch that wasn't too hard or one that would leave you wanting for more.
As I mentioned before, my favorite piece of the chicken was the wing which was able to really showcase the wonderful taste of this delicious dish!
Drinks at Hoop-Dee-Doo Revue
For drinks, guests 21 and up can indulge in beer, wine, and sangria, which are all included in the price of the meal.
If you are looking for additional alcoholic options, specialty cocktails are available for purchase.
Dietary Restrictions at Hoop-Dee-Doo Musical Revue
If you prefer, a plant-based menu is available in lieu of the meat options.
Also, if your party contains both meat eaters and non-meat eaters or gluten concerns, then Disney will be happy to accommodate and bring out options for all.
If you have allergies or any other dietary needs, you can let both the person who checks you in AND your waiter know and the restaurant will adjust accordingly to meet your needs.
Overall, the food can really hit the spot after a day in the parks, and the smoked meats are absolutely heavenly!
Ready to start planning your next Disney World vacation? Listen to the latest podcast episode on Apple or on your non-Apple device now!
How much is Hoop-Dee-Doo Revue?
The prices vary for Hoop-Dee-Doo depending on the area you are seated in. There are three different areas, each with their own individual price.
Main Floor Price of Hoop-Dee-Doo
Seats on the Main Floor are the most expensive, currently $74 for adults and $44 for kids age 9 or younger. Kids under 3 are free.
Second Floor Price of Hoop-Dee-Doo
The second-floor balcony directly across from the theater is $69 for adults and $40 for kids.
Side Balconies
Lastly, the side balconies are $66 for adults and $39 for kids.
All of the seats offer great views of the stage, so don't worry too much about where you are seated.
There is really no such thing as a bad spot, and your view might differ based on exactly where you are seated in each section.
Plus, the Hoop-Dee-Doo characters roam all over the building throughout the show so you'll definitely get to see them up-close.
The seating chart for the show is shown below for your reference.
If all seating options are available when you go to make your reservation, it's worth the extra few dollars to sit on the Main Floor.
Recommended: Ultimate Florida Packing List: What to Pack for Your EPIC Trip!
How Do I Get to Disney's Hoop-Dee-Doo Revue?
Hoop-Dee-Doo is located at Disney's Fort Wilderness Campgrounds at Pioneer Hall.
The resort in on the edge of Disney property, so it's a little bit further away from most of the other Disney hotels.
Getting to Hoop-Dee-Doo Musical Revue by Car
That being said, it's still just a 15 to 20 minute or less drive for anywhere on the property.
However, if you are driving please give yourself at least an hour and a half to arrive on time to the show.
You will need time to drive to Disney's Fort Wilderness Campgrounds and once you arrive, you will have to take a bus over to Pioneer Hall for the show.
As you can see, this will take you a while so don't wait last minute to make your way over to this resort.
Traveling to Hoop-Dee-Doo Musical Revue by Bus
If you don't have a car, you can take a bus to Disney Springs or any of the theme parks, then transfer over to a bus which will bring you to Fort Wilderness.
You can also take a bus from the theme parks to Disney's Fort Wilderness Campgrounds.
Getting to Hoop-Dee-Doo Musical Revue by Boat
The entire resort is also connected via boat to the Magic Kingdom area, which makes visiting much easier.
It's great to use this connection to your advantage to take a half-day visit to the Magic Kingdom Resorts prior to taking the scenic boat ride over to Fort Wilderness for your Hoop-Dee-Doo dinner show.
Recommended: The Solo Theme Park Traveler's Guide
Where Do I Reserve Hoop-Dee-Doo Musical Revue Seats?
Making a reservation for the Hoop-Dee-Doo show is simple.
Similar to making a reservation for any other dining experience, you simply log in to the My Disney Experience App (or visit online), select "reserve dining," then select Hoop-Dee-Doo.
Reservations fill up fast, so the best way to ensure you get a seat is to be ready 60 days before your vacation.
If you're staying at a Disney resort, this means 60 days before the first day of your trip. Otherwise, you can do it 60 days prior to the night you want to attend.
Booking as soon as possible is the easiest way to secure a reservation!
Even if you're not sure what night you want to visit Hoop-Dee-Doo, you can always easily modify or cancel a reservation if you change your plans.
You won't be penalized as long as you make changes more than a day early.
What do I do if I can't get a reservation to Hoop-Dee-Doo Musical Revue?
If you aren't ready to book 60 days in advance of that time, you can still check on the My Disney Experience App daily, even on the day you'd want to visit.
Other guests constantly add and drop reservations (since there's no penalty), so a new opportunity could pop up at any time!
You can use this strategy to help snag a reservation at all sorts of spots during your Disney World vacation if you are looking for other dining experiences.
How long is the Hoop-Dee-Doo Revue Show?
The Hoop-Dee-Doo show lasts for about 2 hours, so plan on staying a while!
It's a great show to visit on a relaxing day off from the parks, or on a day where you plan on leaving the parks a bit earlier (maybe after a shorter day at Animal Kingdom, for example).
Be sure to pace yourself on the food, though, since you don't want to get too full too fast!
It's a good idea to visit for one of the earlier shows (though these typically fill up faster) to avoid being out too late at night.
Read Next: How to Find the BEST Vacation Home Rentals Near Disney World
Is Hoop-Dee-Doo Worth It?
Absolutely! Disney's Hoop-Dee-Doo Musical Revue is one of the most underrated experiences in all of Walt Disney World.
It's such a great mix of comedy, singing, and dancing, and simply leaves a smile on the face of everyone who sees it.
Since it lasts about two hours, you're getting a lot of entertainment for the money.
Plus, it's all you can eat or drink, if you come hungry, you can get a lot of food and drink for the price.
All-you-can-eat is always a great option at Disney World if you are running around the rest of the day prioritizing rides and shows over meals.
Though there are cheaper dining options at Disney, most sit-down restaurants will run you at least $25-$40 a person, so an extra twenty dollars for a 2-hour entertainment experience is a steal.
The higher cost of a filling dinner can also save you from trying to fill up in the parks all day with expensive snacks.
Your trip to Disney World should be full of special experiences you can only find at the House of Mouse – and this is one of them! 
Until next time, Happy Park Hopping Hipsters!