Disney World Mobile Order Review & Guide
It's about that time!
You can finally see the end of the line to the Walt Disney World ride you've been dying to ride or re-ride for the 100th time. Soon you'll be diving, looping, and rushing through complete Walt Disney bliss.
You're excited and rightfully so…
…until you hear that deep rumbling noise coming from your stomach.
It reminds you that in all your thrill-seeking and sight-seeing, you haven't eaten a thing.
Getting out of line is certainly no option after a 45+ minute wait!
Disney Mobile Food Order (How to Order Food on Phone at Disney -Ep34)
THIS POST MAY CONTAIN AFFILIATE LINKS. PLEASE READ MY DISCLOSURE FOR MORE INFO. 
Thankfully, Disney World listens and has a solution for us hungry solo theme park travelers.
Disney World Mobile Order made its introduction back in May of 2017 during the opening of Pandora – World of Avatar and it has been a hit with guests!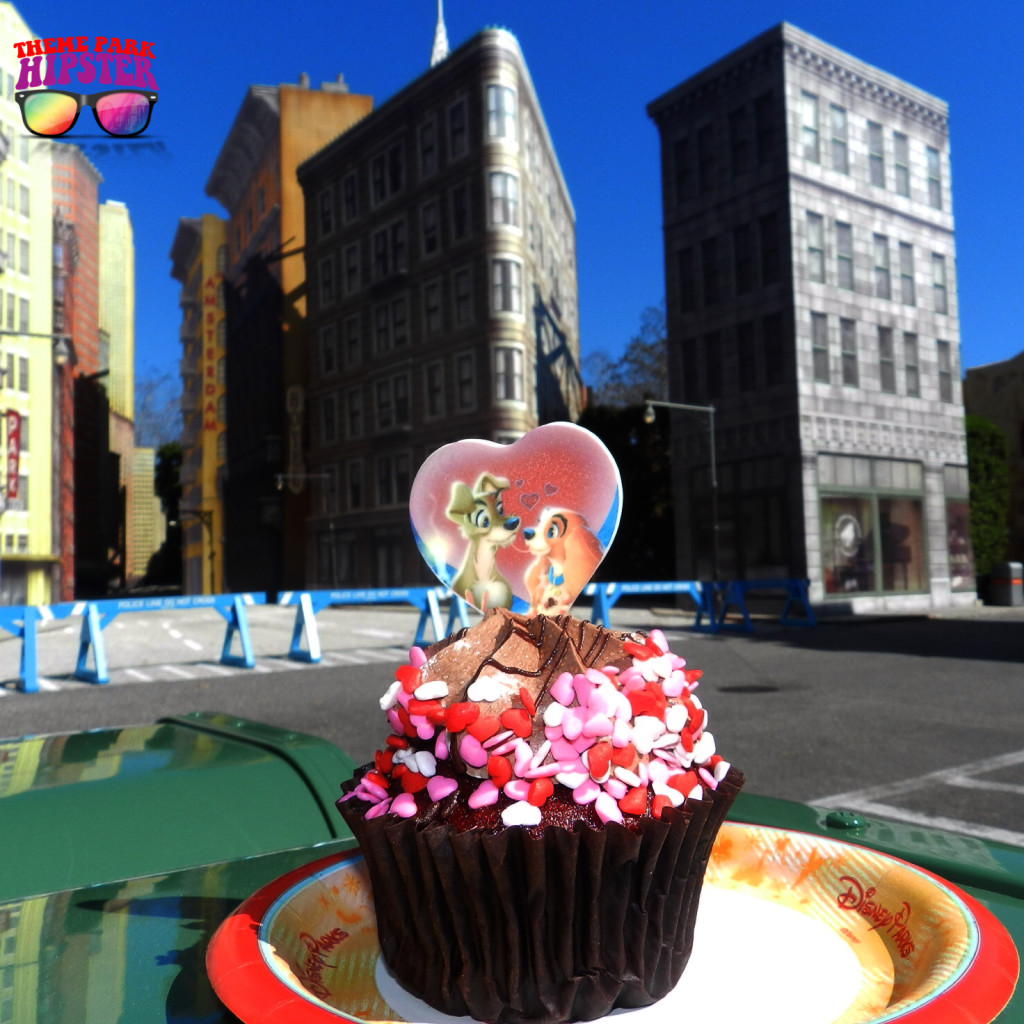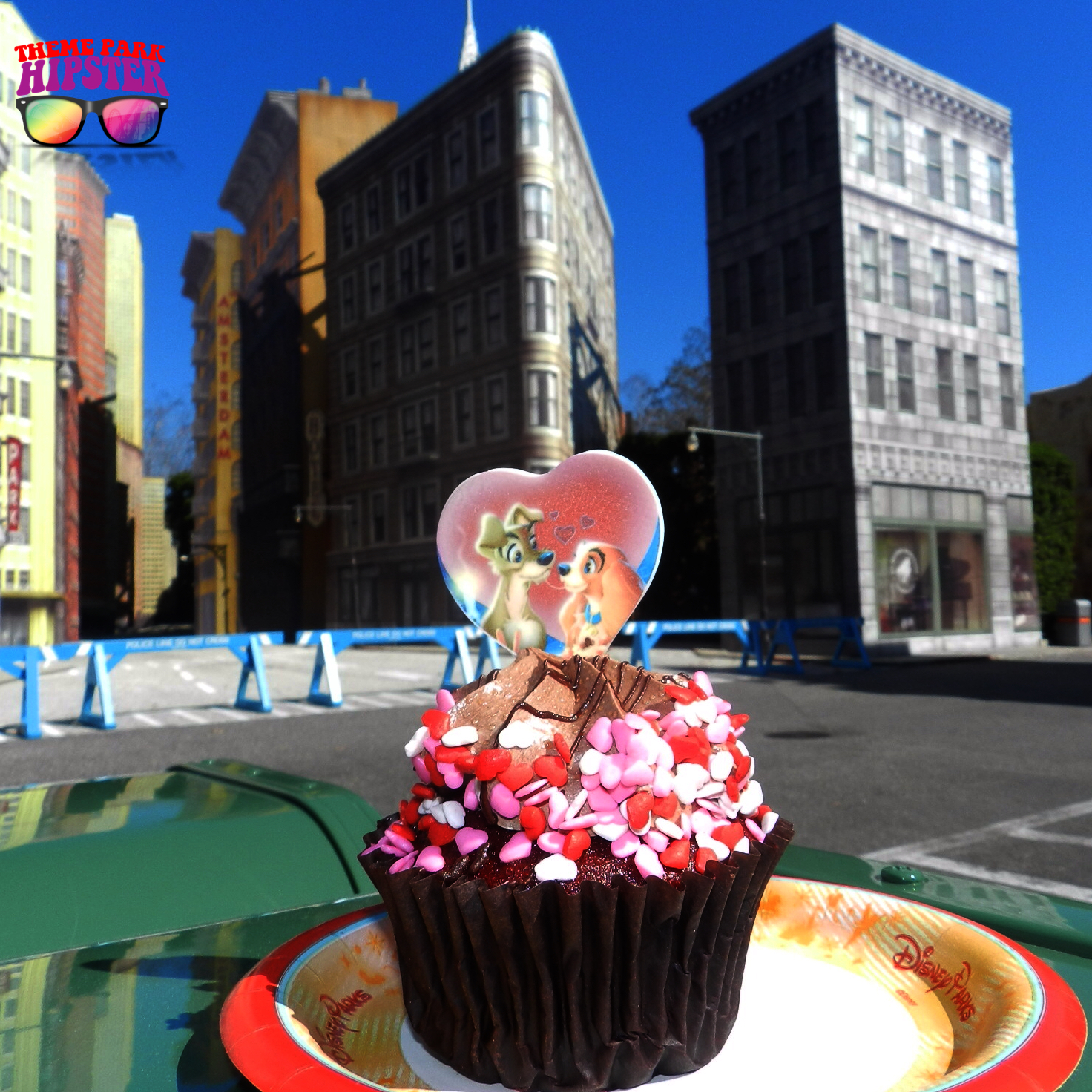 What is Disney Mobile Ordering?
Disney Mobile Ordering Service is cool new feature a part of the My Disney Experience app, which allows you to place a food order and pay for it ahead of time.
Once you arrive to your dining location, you can skip the regular line and pick your food from the counter right away.
When you use the mobile ordering feature within the app, you'll be able to see just how convenient this service is. You'll also see how much detail you get regarding the menu options.
Think FastPass+, but with food!
Why You Need Disney World Mobile Order Service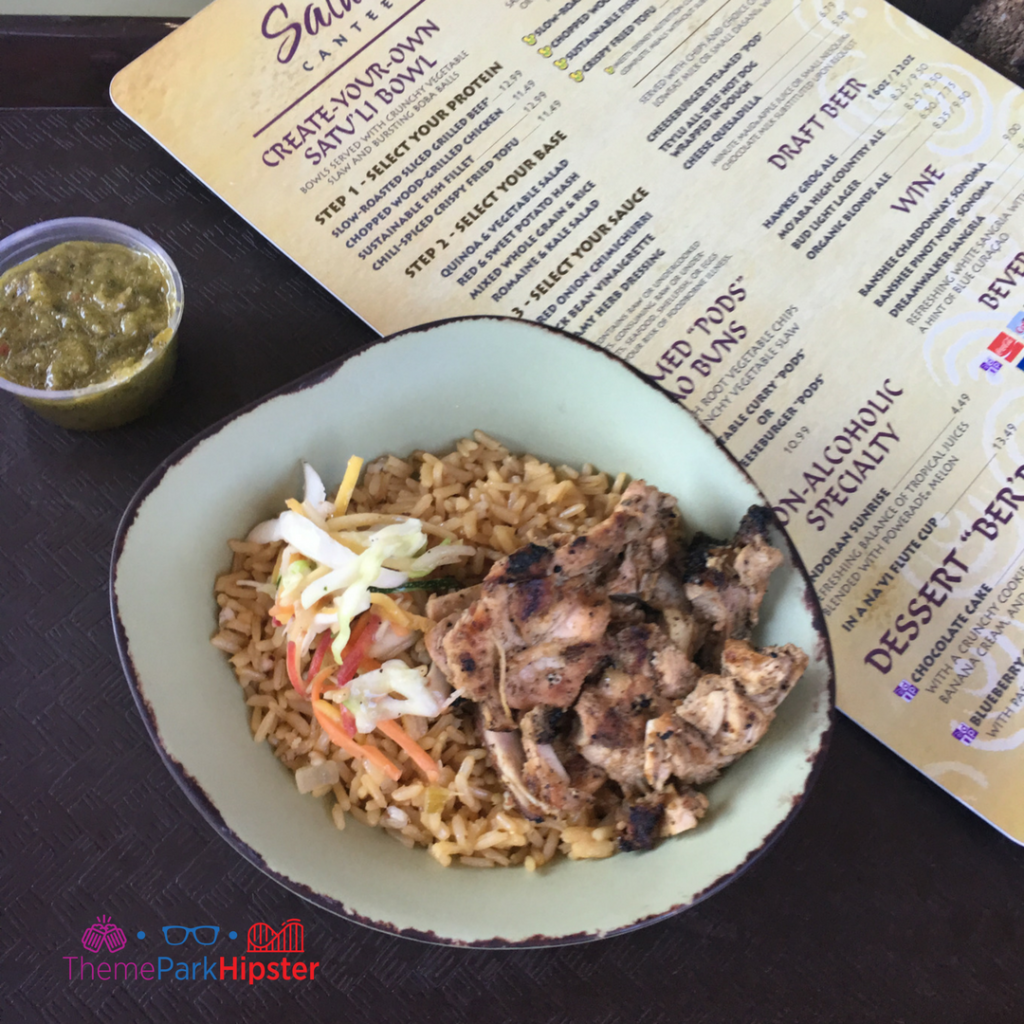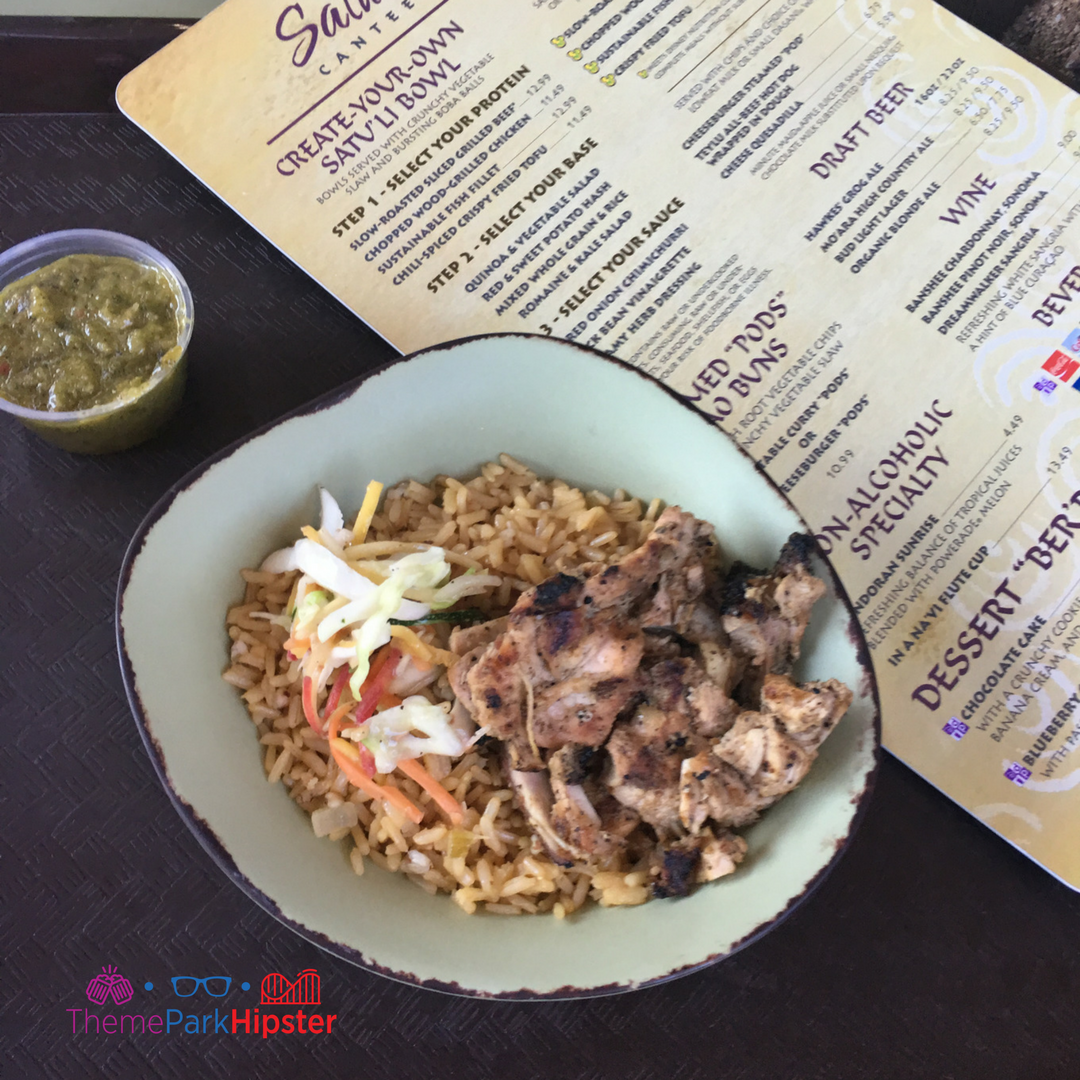 Besides being an obvious time saver, the app affords us travelers a host of other benefits.
On my FAMU College of Pharmacy reunion trip with my study group friends, we visited Animal Kingdom on a busy, hot Florida day.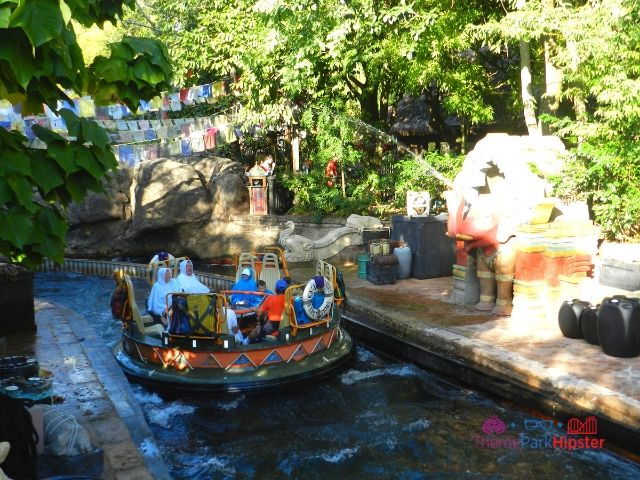 Although I was responsible for helping everyone navigate through the parks and experience all that Disney had to offer, I did notice that trying to feed my friends along with their kids and husbands at a full-service restaurant was not working out well.
We spent too much time waiting for a table to accommodate 15 people, deciding what type of food everyone wanted, waiting to place our order, and finally waiting for everyone to finish their order.
The next day at Animal Kingdom I decided that a sit-down restaurant was not the best situation for our large group. So, I took on the task of taking everyone's order using my own My Disney Experience account.

It took a total of 15 minutes to get everyone's order, walk over to Satu'li Canteen, pick up our food, and sit down to enjoy it.
It worked out perfectly and was such a time saver and everyone was happy.
The convenience of using the Disney Mobile Order service was such a needed addition for our college reunion trip.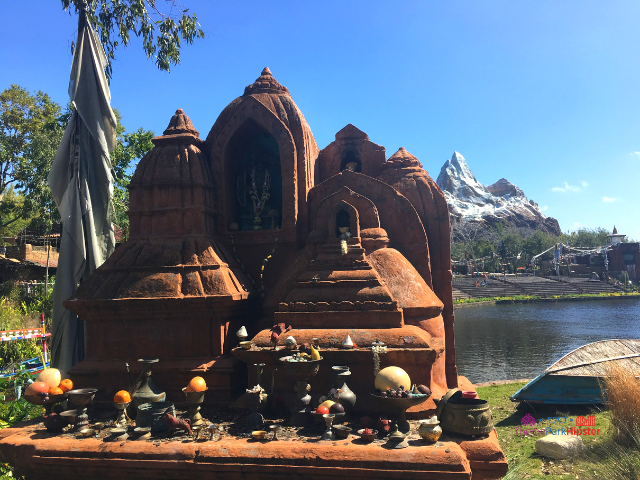 It also saved me the sanity of having to deal with a group of 15 hungry people, which is a lot for someone used to going to Animal Kingdom alone!
With mobile food and beverage ordering, meal selection is a little more comfortable and a lot less rushed. This is because the app allows you to pick everyone's meals at your own pace.
Plus, there's no need to carry your card around because the service can easily charge the card you have on file in the My Disney Experience app.
A Few Things You Should Know About Disney Mobile Ordering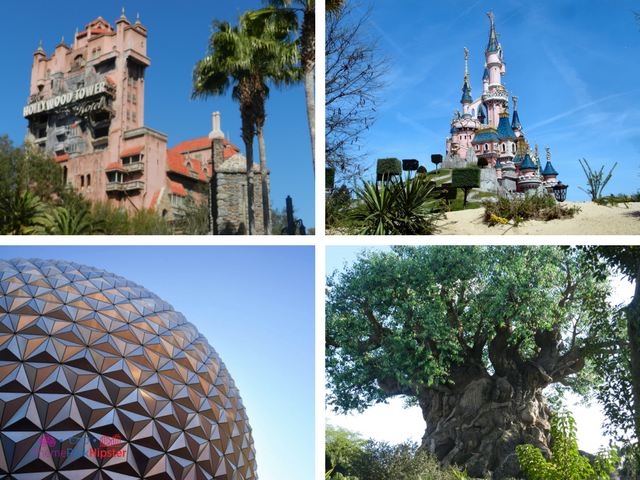 Can you mobile order at Disney Starbucks?
As of now, you are not able to pre-order from Starbucks. You  can still use mobile ordering at select Quick-Service dining locations.
Are you able to use mobile ordering with the Disney Dining Plan?
You'll be happy to know that you can use your Disney Dining Plan credits for mobile ordering.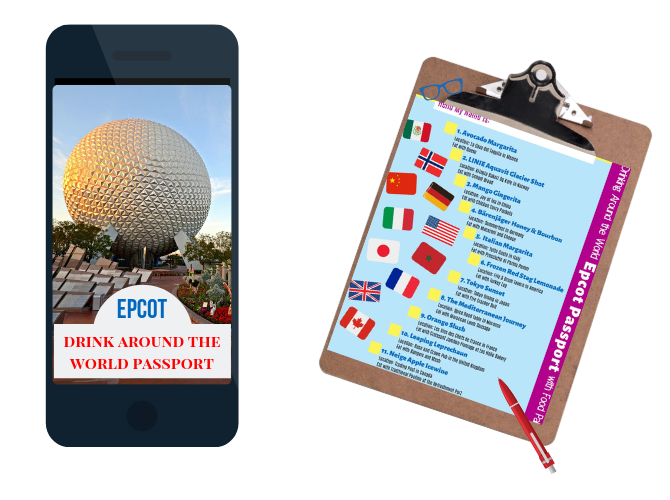 How do you pay for Disney Mobile Order?
Now that you've piled on everyone's orders for the next food stop, you can review everything in your cart before finalizing your order.
The Disney Mobile Ordering app accepts the following payment methods:
Most Major Credit Cards
Major Debit Cards
The Disney Gift Cards
Can you use Disney gift cards for mobile ordering?
You can use your Disney Gift Cards on your food in person at the restaurant, but not for mobile ordering.
What are the Disney Mobile Ordering Restaurants?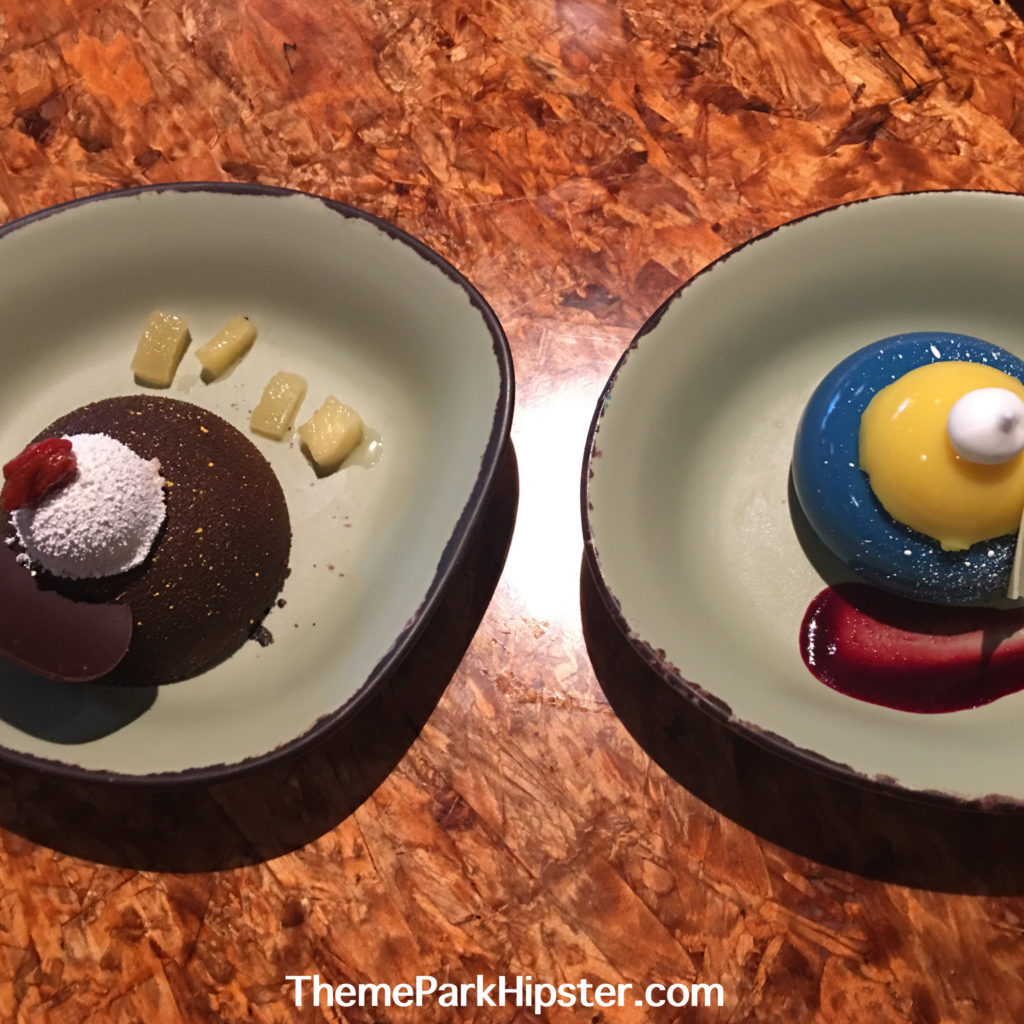 Previously, I mentioned that this is only accepted at certain quick-service restaurants. Below is a list of all the Disney restaurants that accept Mobile Food and Beverage Ordering at the time of this article.
Please note that while we try to be as up to date as possible, more restaurants may be added after this guide.
Animal Kingdom Quick Service Options
Flame Tree Barbecue
Harambe Market
Pizzafari
Restaurantosaurus
Satu'li Canteen
Disney Springs Quick Service Options
Epcot Quick Service Options
Hollywood Studios Quick Service Options
ABC Commissary
Backlot Express
Catalina Eddie
Fairfax Fare
PizzeRizzo
Rosie's All-American Cafe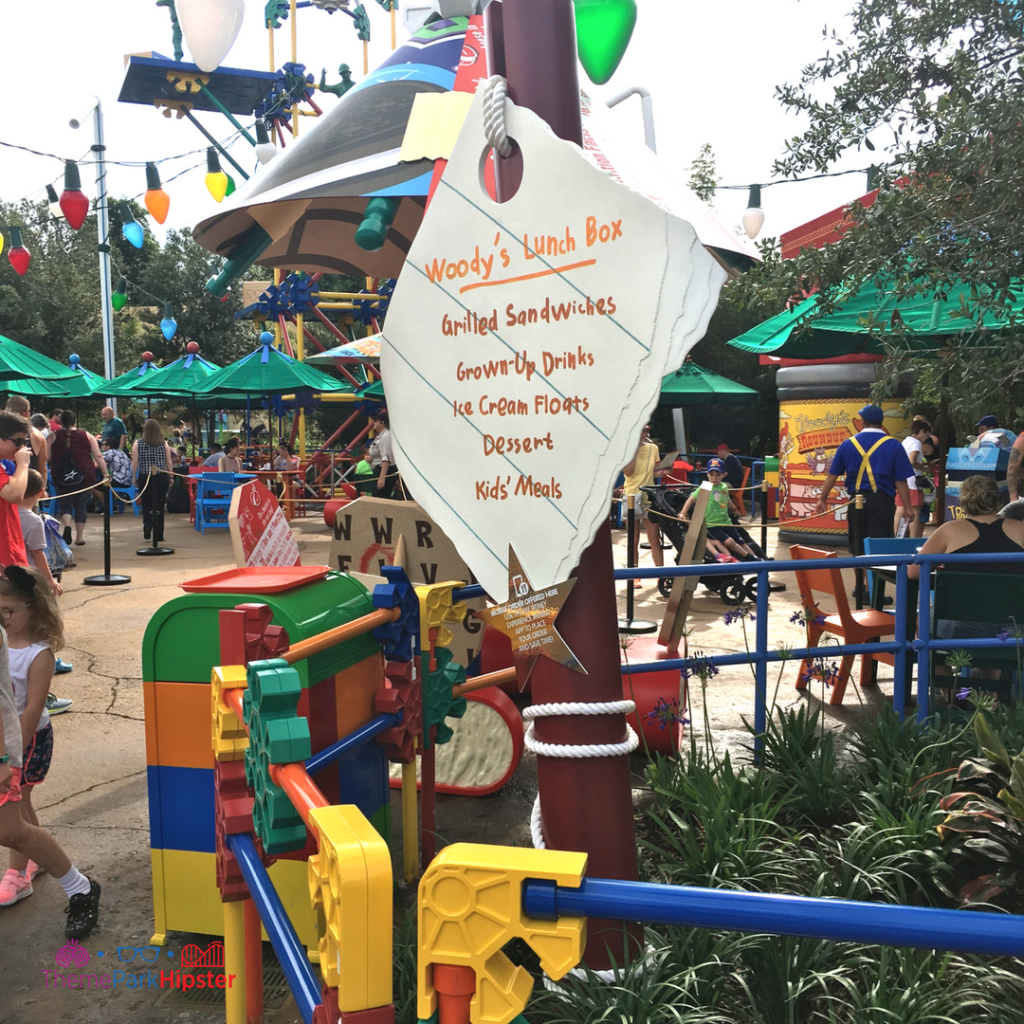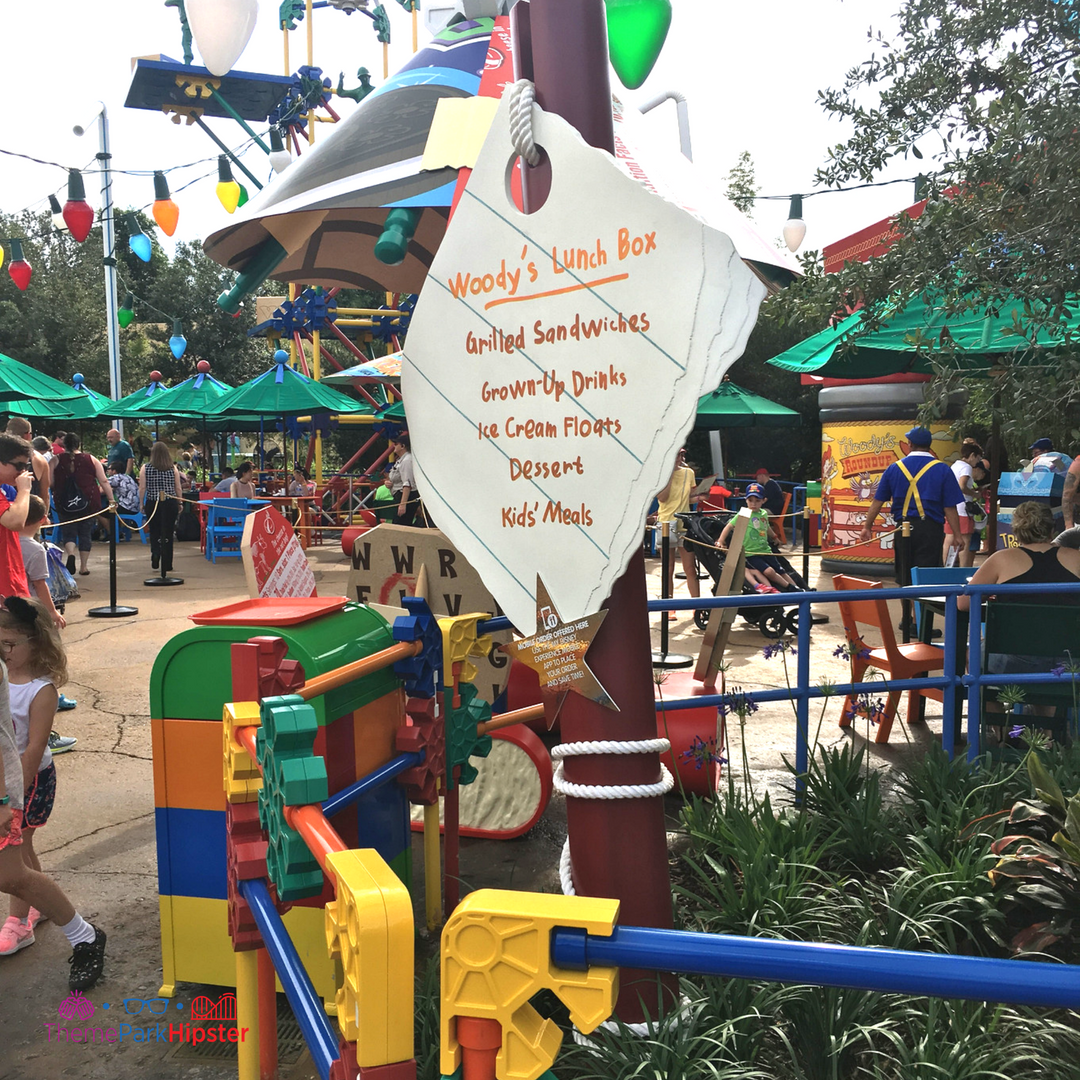 Magic Kingdom Quick Service Options
Aloha Isle
Casey's Corner
Columbia Harbor House
Cosmic Ray's Starlight Cafe
Pecos Bill Tall Tale Inn and Cafe
Pinocchio Village Haus
The Lunching Pad
Tomorrowland Terrace
Disney World Resorts Mobile Ordering Options
Contempo Café at Contemporary Resort
Everything POP Shopping & Dining at Pop Century Resort
Centertown Market at Caribbean Beach Resort
Spyglass Grill at Caribbean Beach Resort
The Mara at Animal Kingdom Lodge
World Premiere Food Court at All-Star Movies Resort
You can check the list here on Disney's site as it is always changing.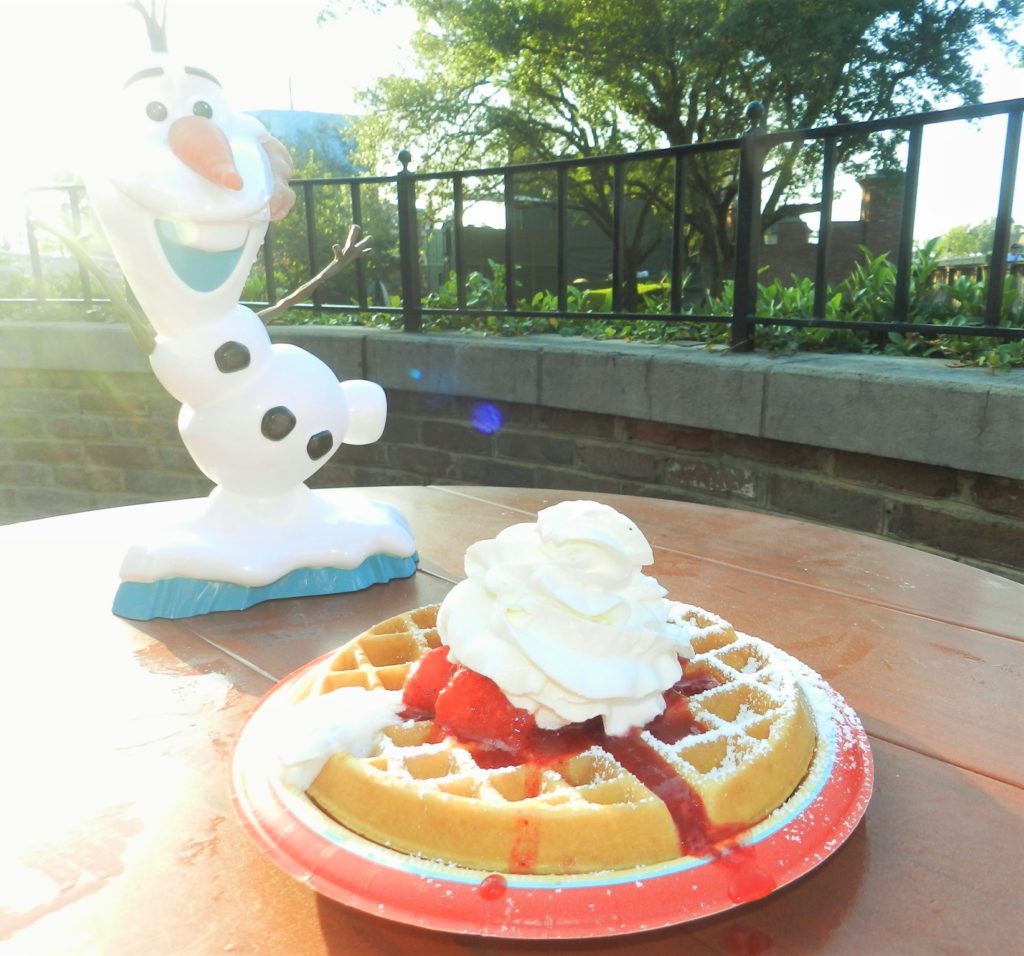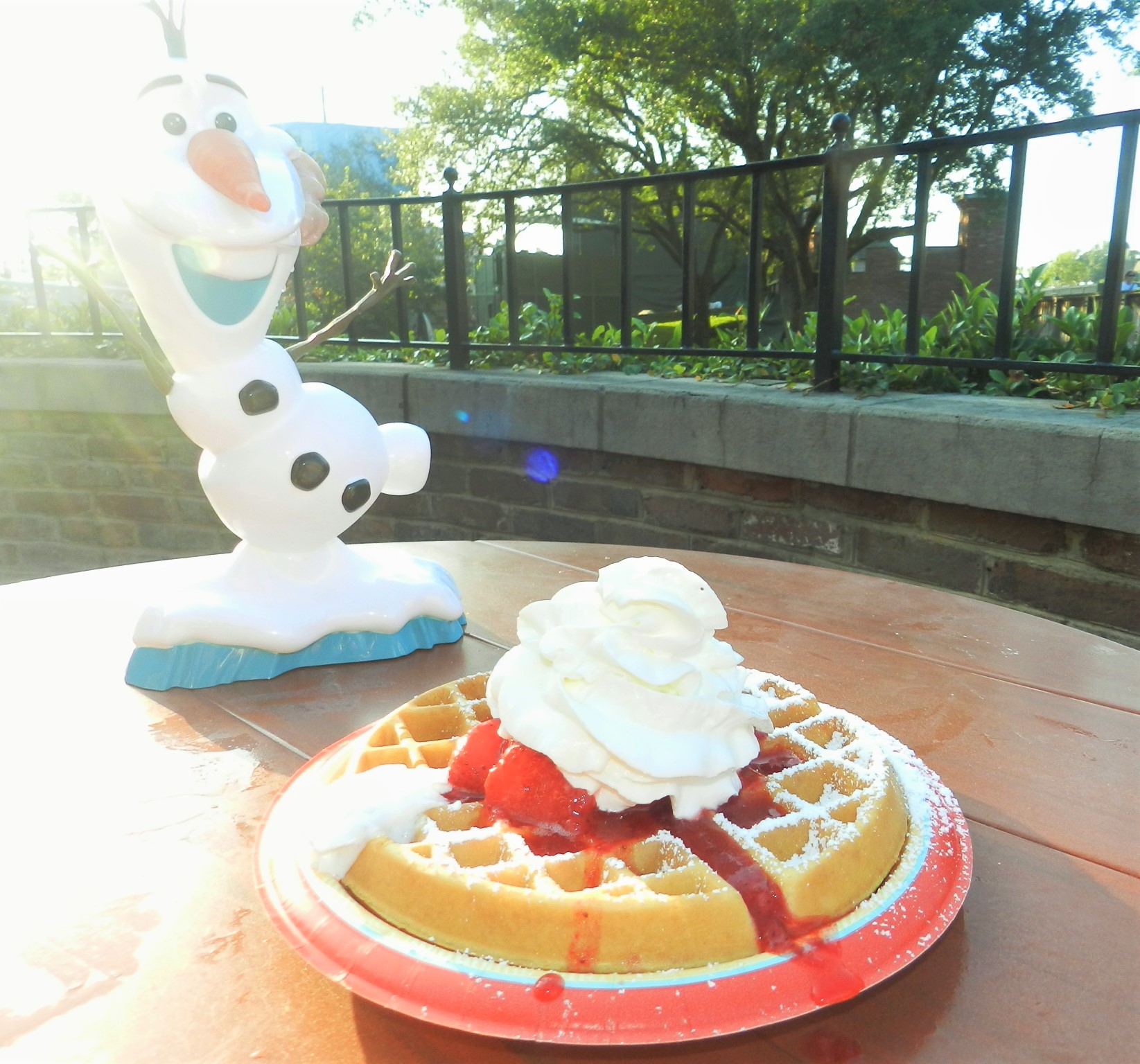 Disney World Dining Categories
Let's breakdown what the common terms are for the Disney Dining options.
Counter Service/Quick Service
Any dining location where you have to walk up to a counter or window to order your food.
Table Service/Fast Casual Dining
Any dining location where you make reservations, have to check in with a Cast Member, or have to be shown to your table.
The My Disney Experience app allows you to make reservations up to 180 days in advance.
Walt Disney World Snacks
Are found on most snack carts, kiosk, and quick service location. It is noted by the snack plan logo on the menu.
Snacks at Disney usually include pretzels, Mickey Bars, milkshakes, popcorn, Food and Wine Marketplace Items, and other delicious snacks.
Character Dining
These are dining opportunities where you get to enjoy a tasty meal along with meeting famous Disney characters. You can also book your character dining reservation on the My Disney Experience app 180 days in advance.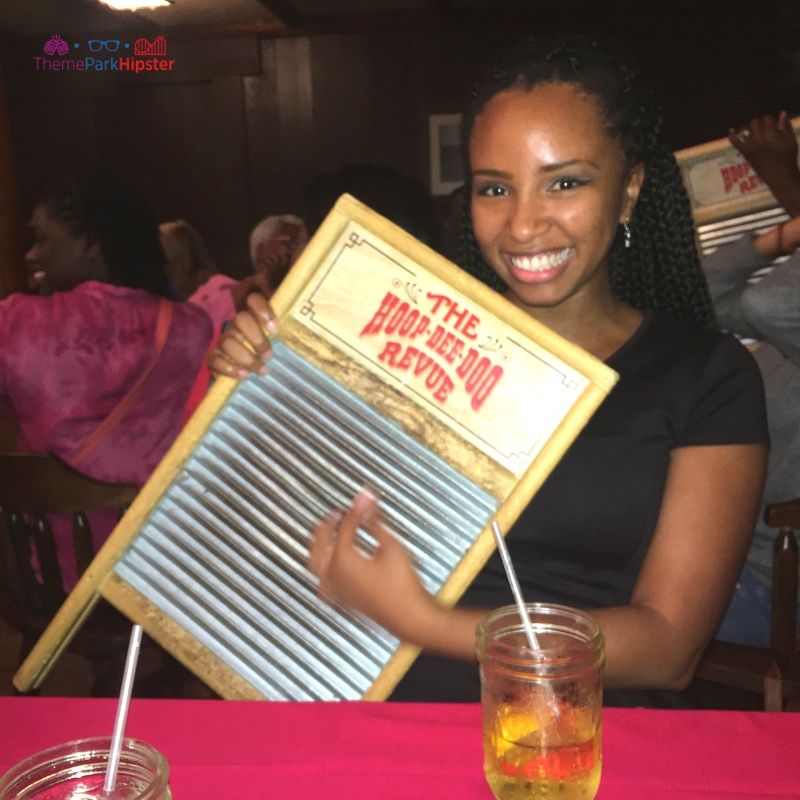 Dinner Shows
A dinner show at Walt Disney World usually includes a multiple course meal with live, world-class entertainment. The Hoop Dee Doo Revue is an example of a dinner show at Disney.
Fine Dining
This type of dining experience at Disney takes place in an upscale setting that may require you to dress up and leave your theme park attire in the hotel room.
The restaurants in this category are table service and are much more expensive than the regular dining locations throughout Walt Disney World.
How Do You Use Disney World Mobile Ordering Service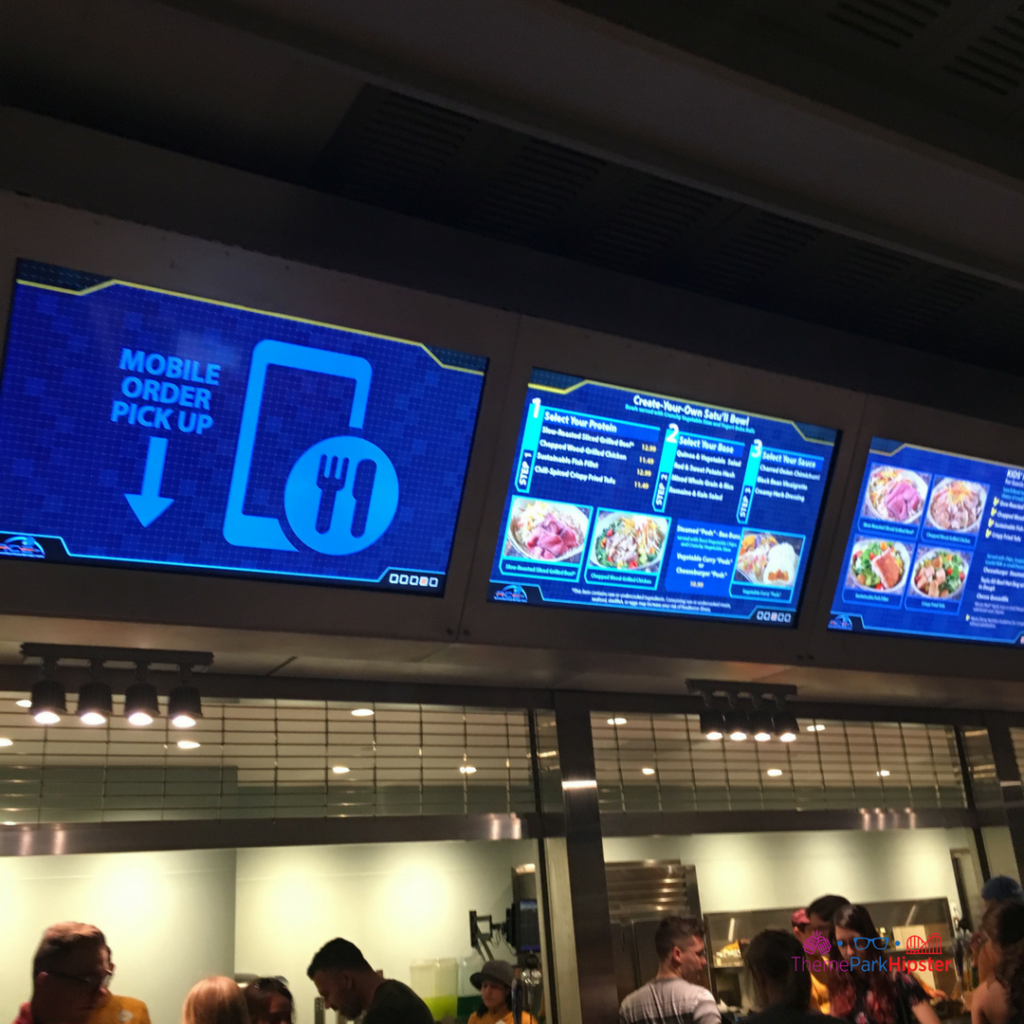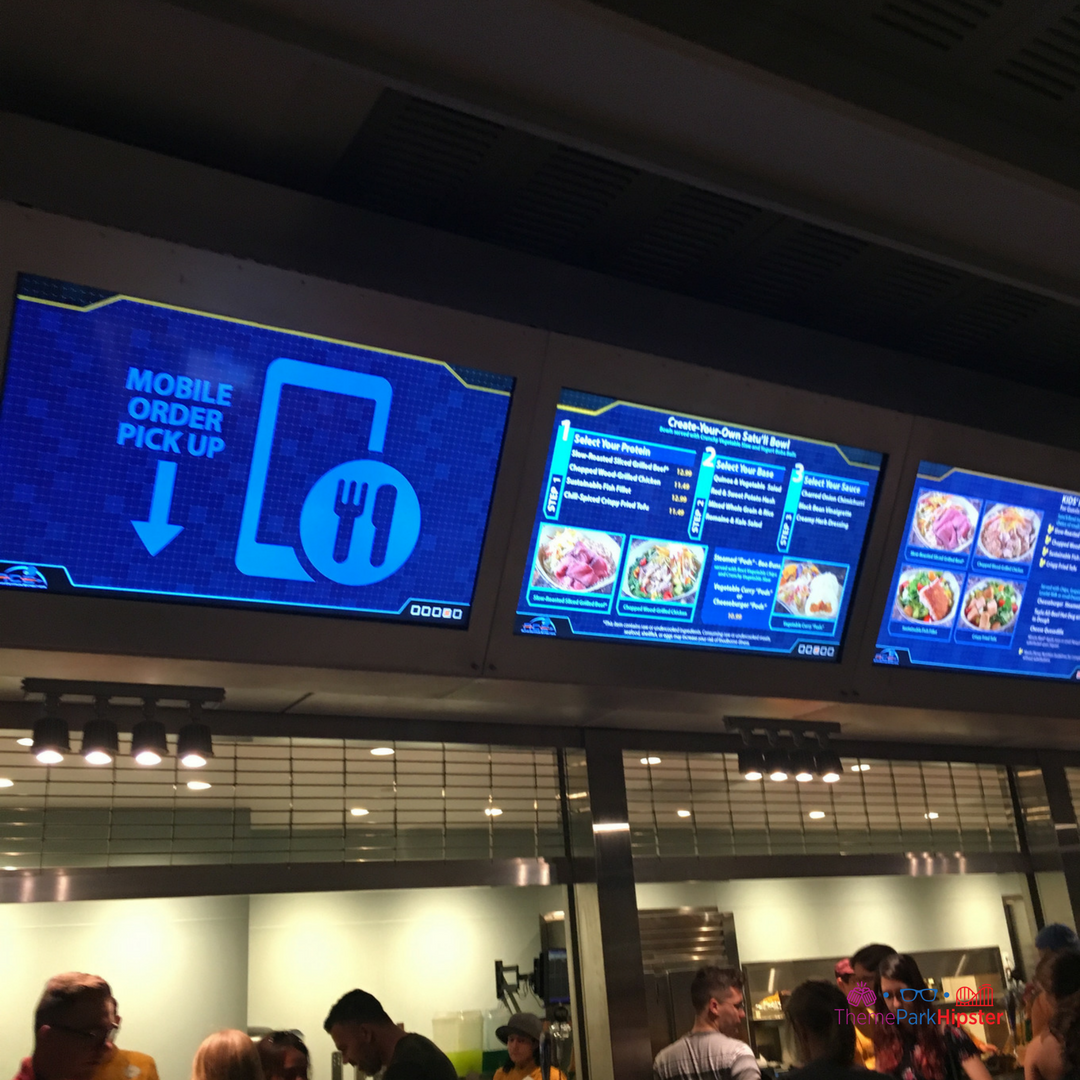 We will be using Satu'li Canteen as our example today.
Step 1 – Open the My Disney Experience App from your phone or other mobile device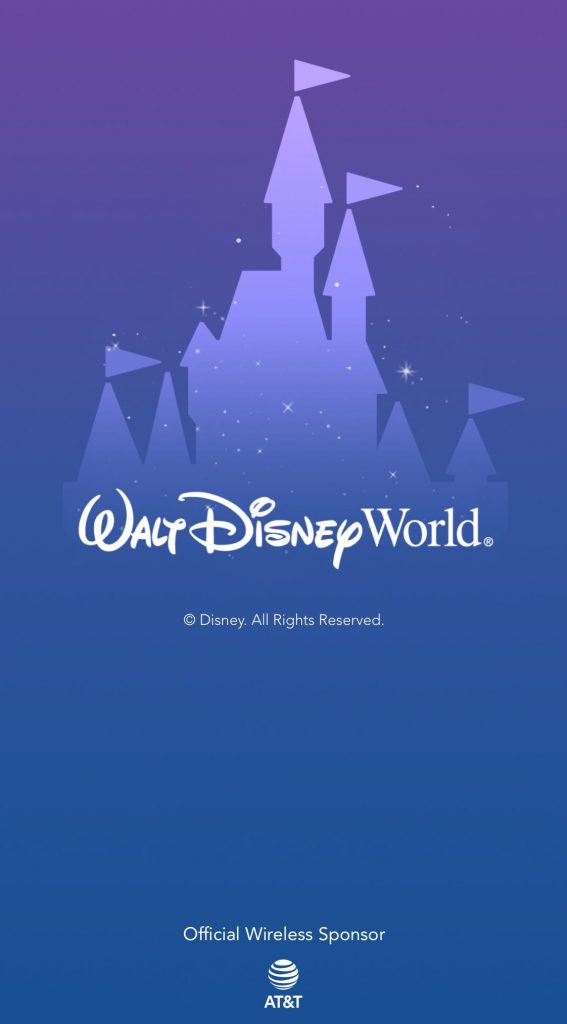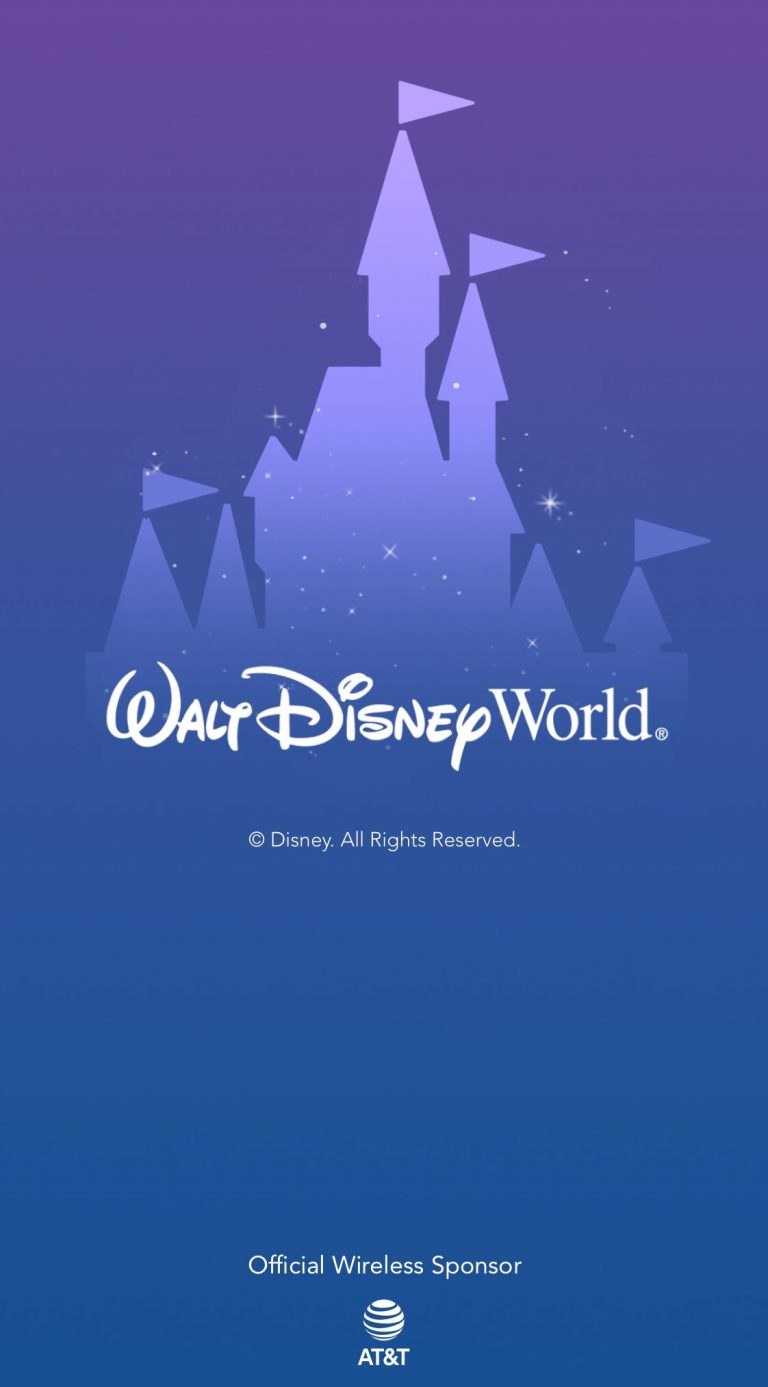 Step 2 – Tap the Image of Your Character in the App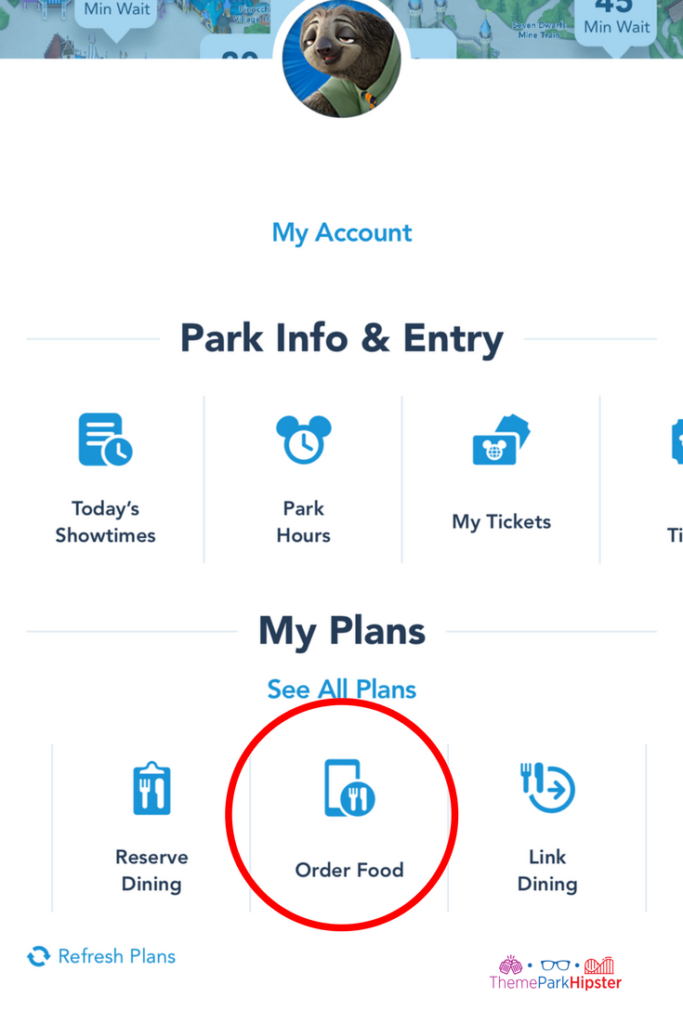 Step 3 – Scroll Down to "My Plans" then Tap the "Order Food" Button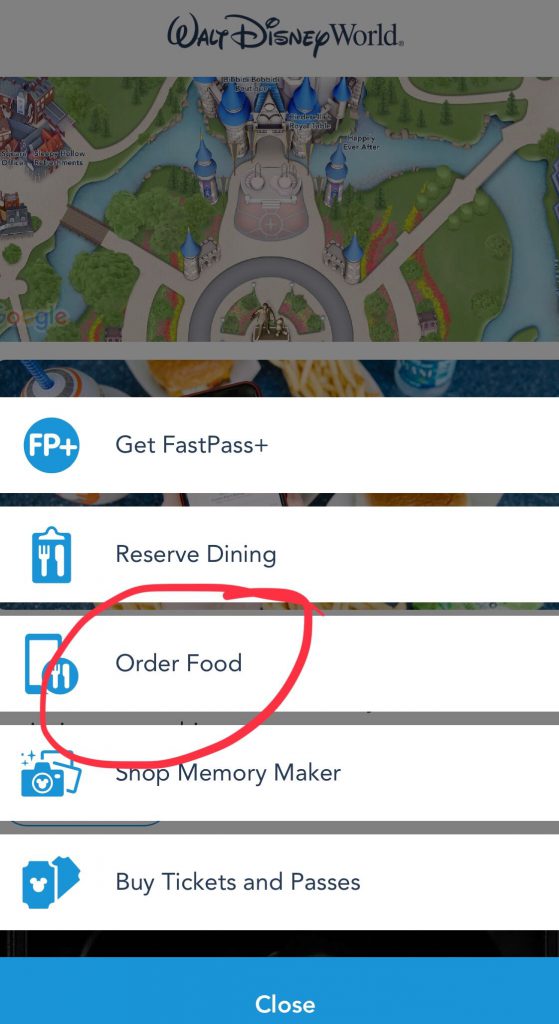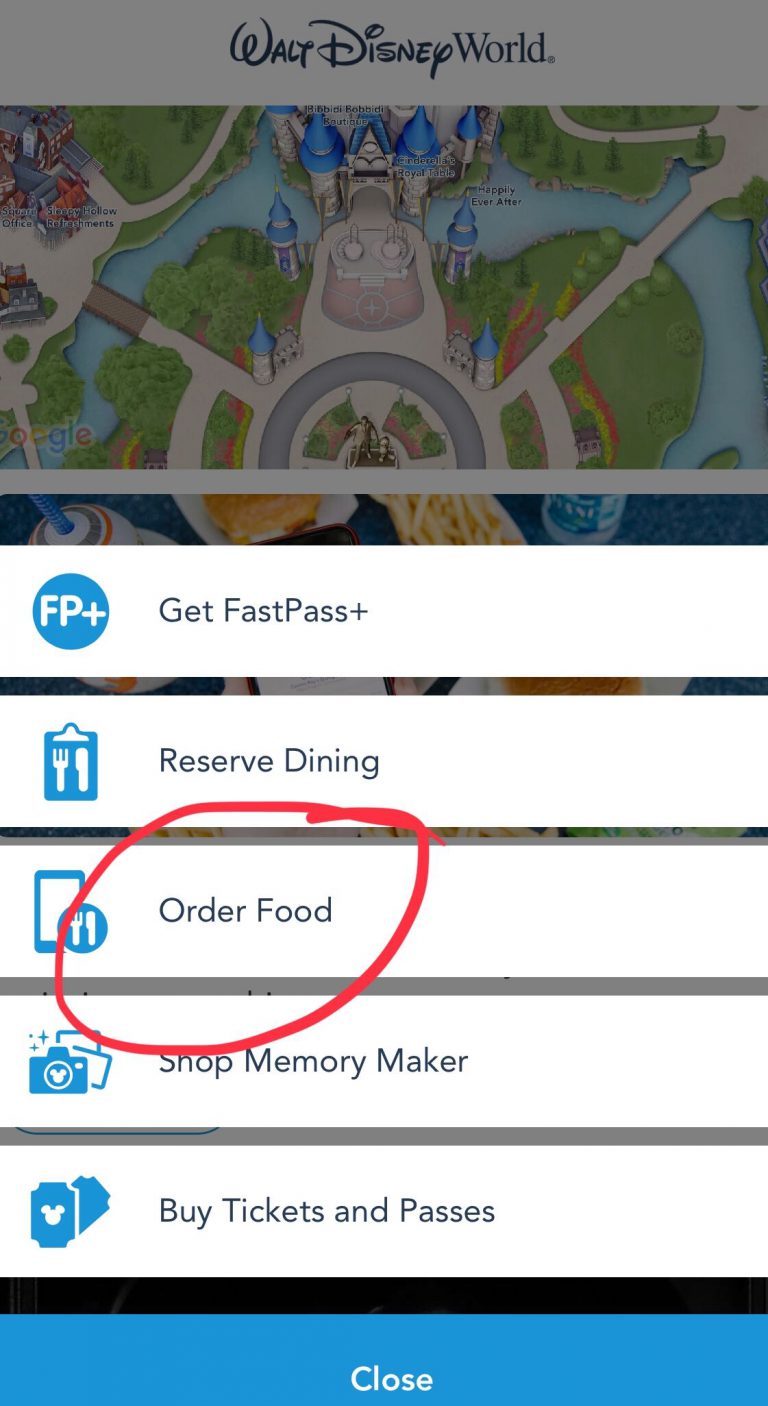 Step 4 – Select Your Restaurant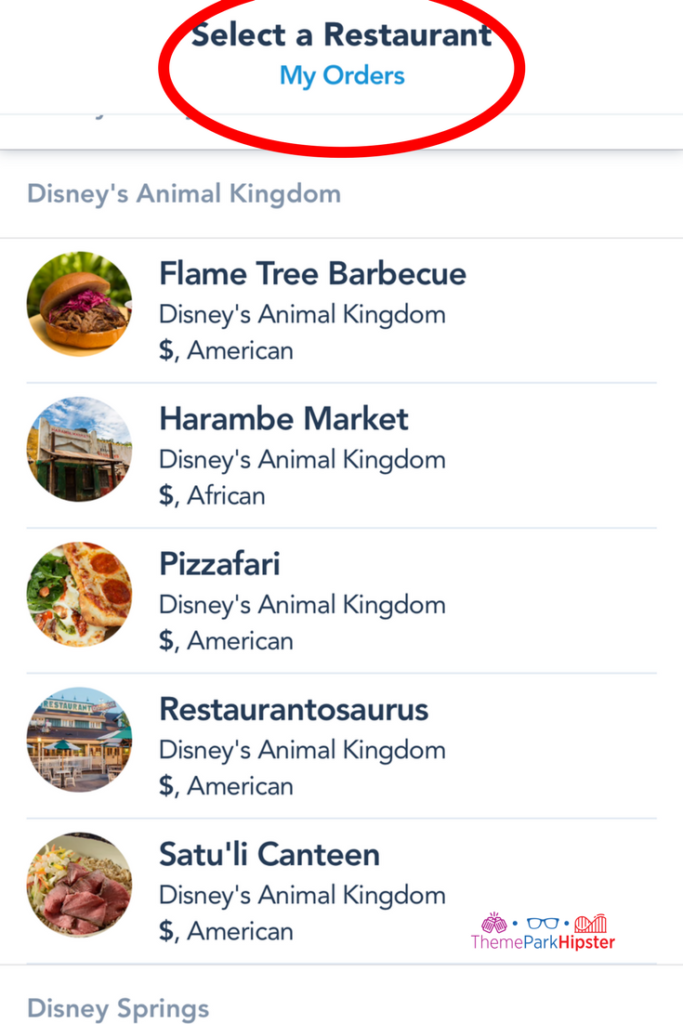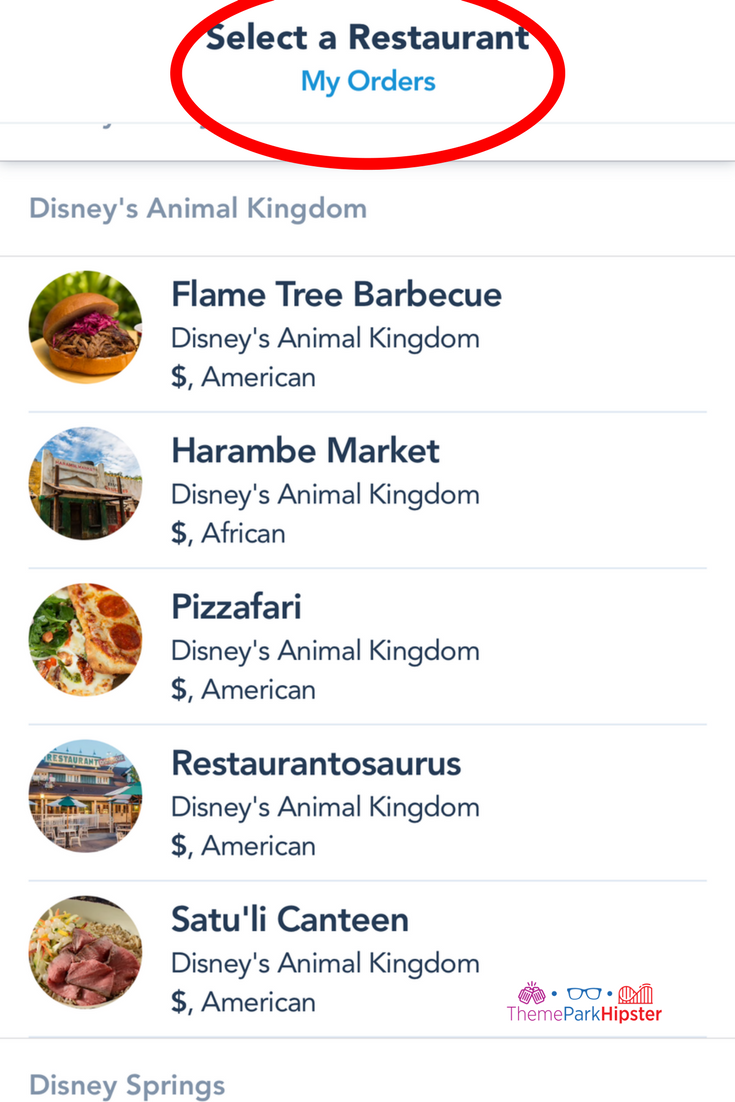 Step 5 – View the Menu Selections and Start Your Order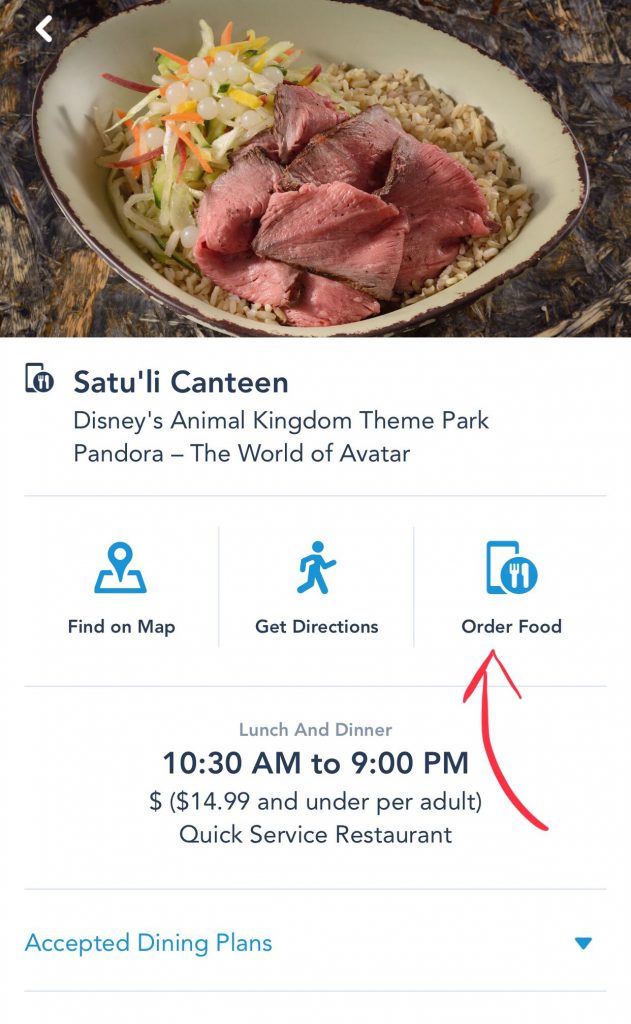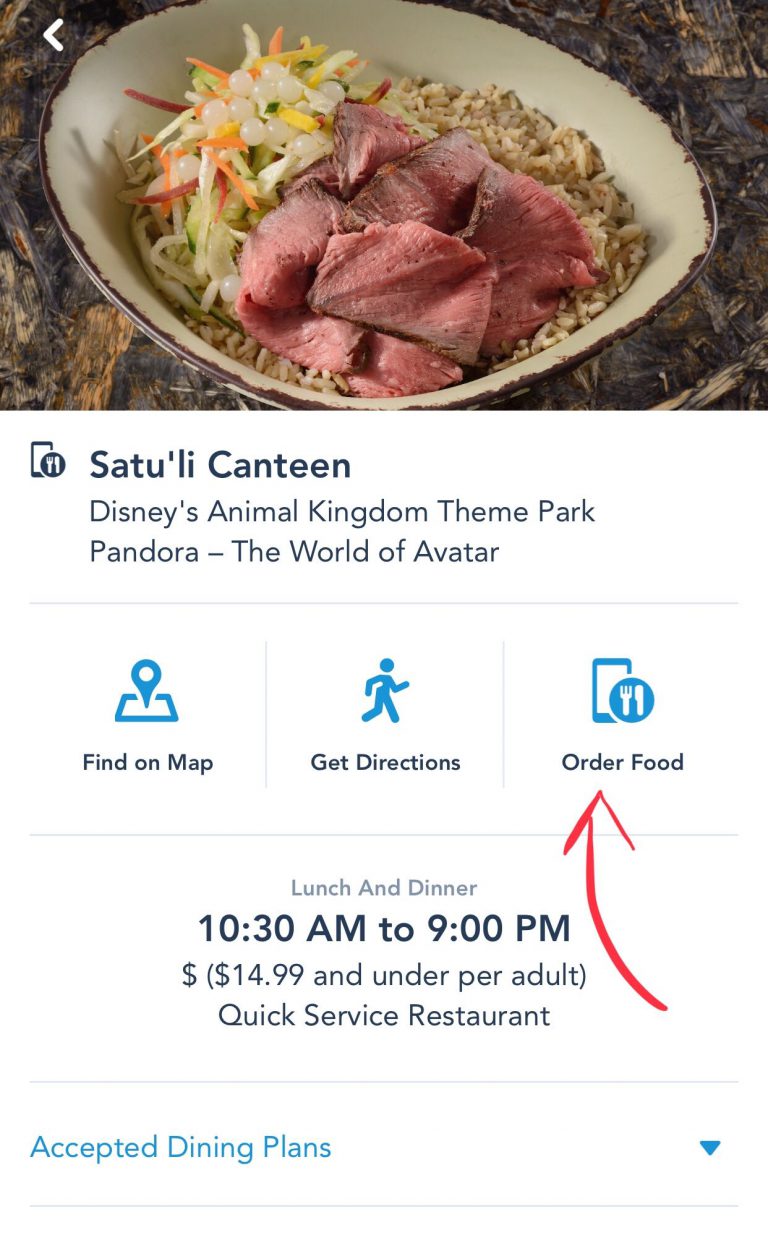 Hipster Power Tip: You can select each individual menu item to get more information about the dish. There are also options to choose which sides, drinks, and upgrades (like extra cheese) within the mobile ordering app feature.
Step 6 – Choose "Add" the Item to Place It to Your Order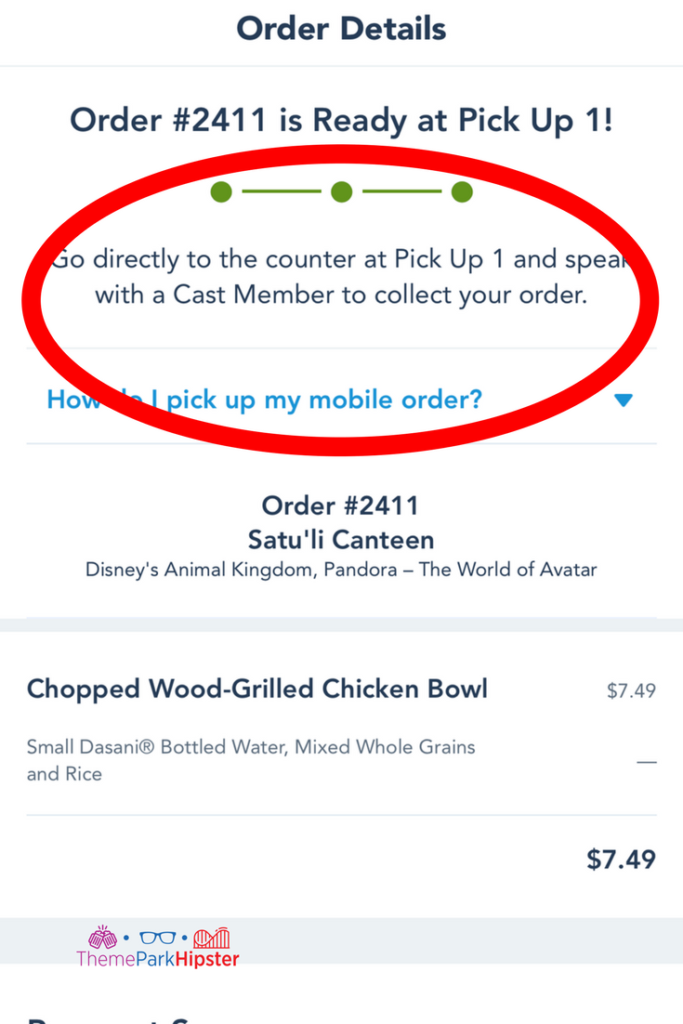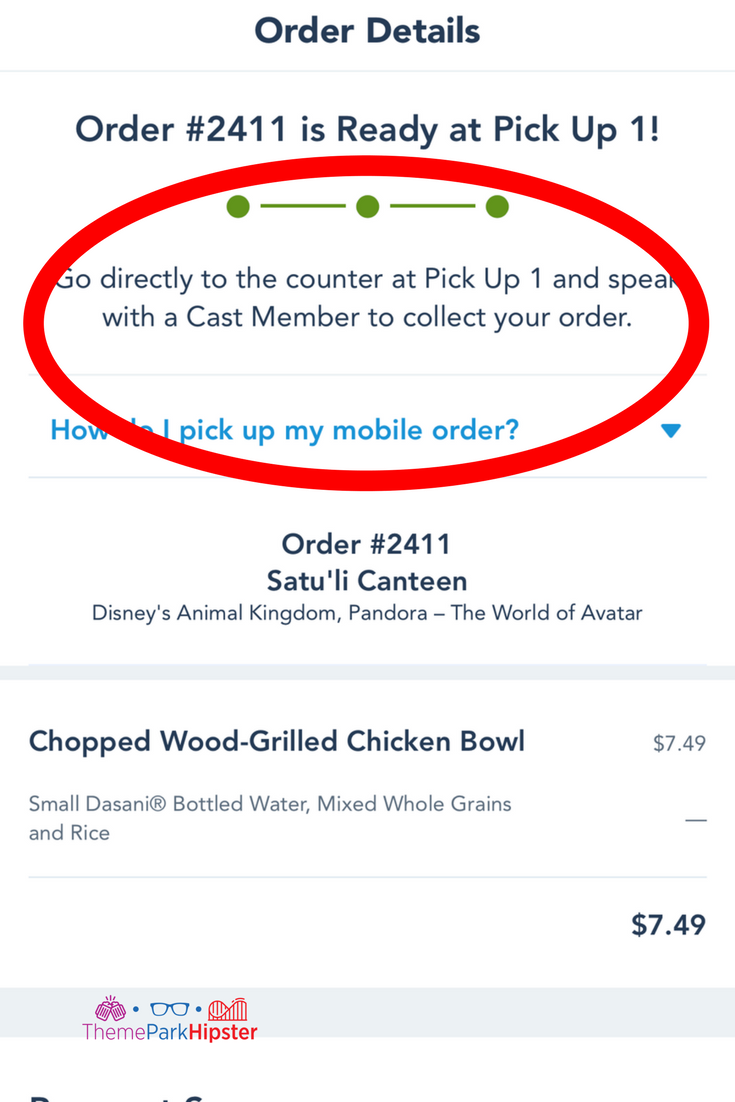 Step 7 – Review Your Final Order and Make Your Purchase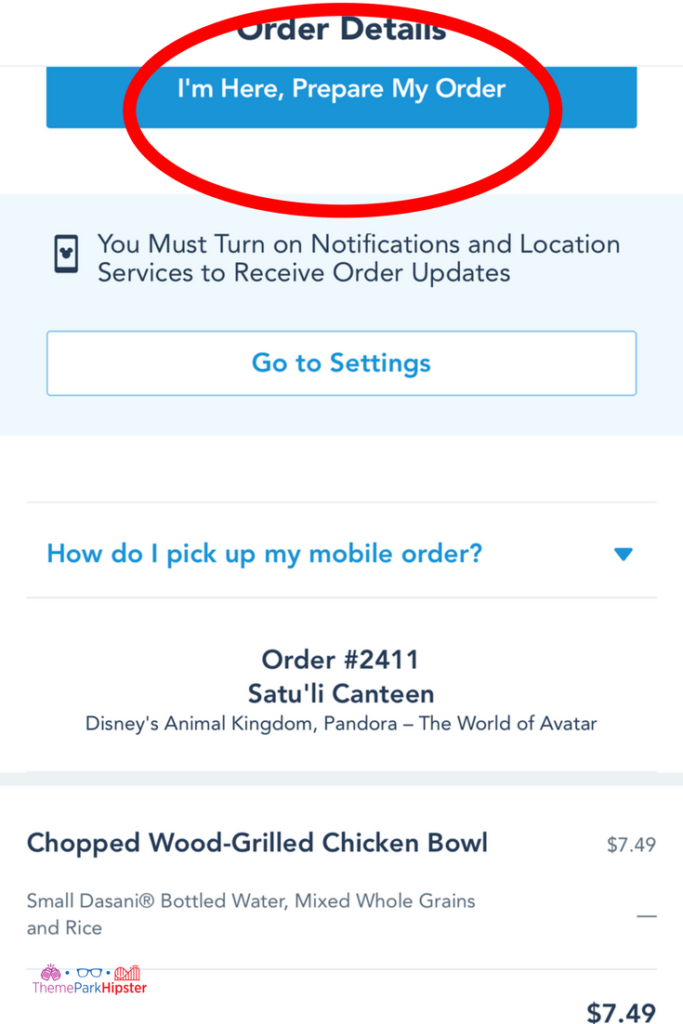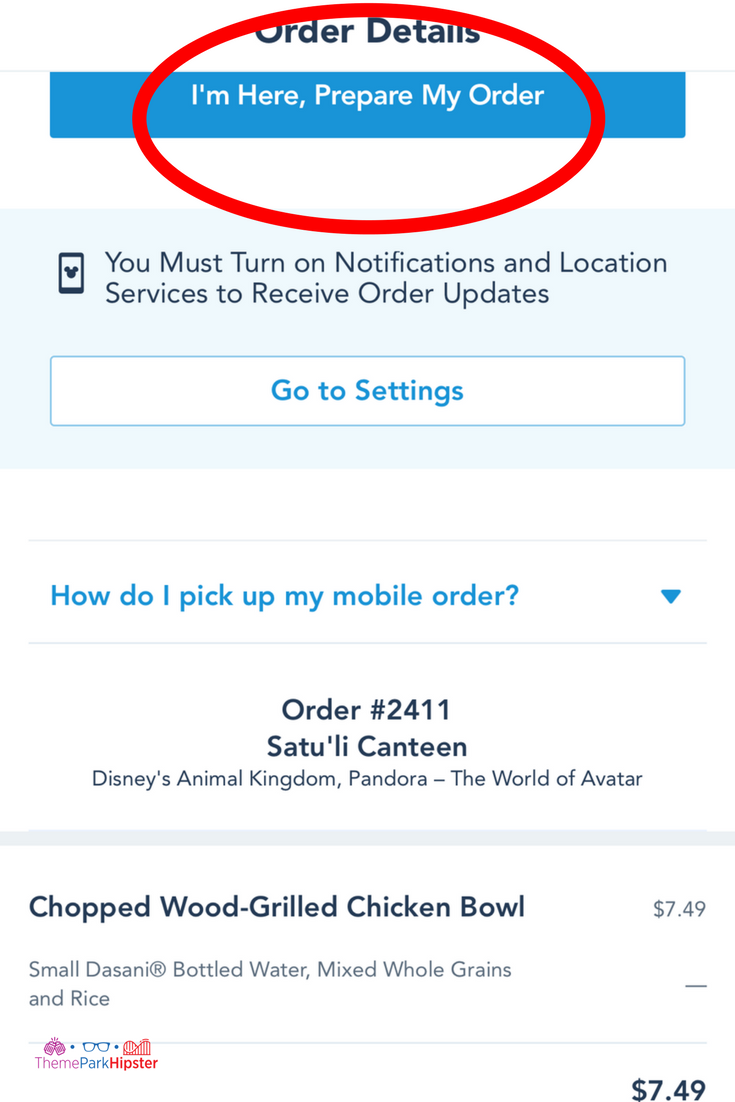 Step 8- Once You Arrive to The Restaurant, Open Your My Disney Experience App, Find Your Order, and Select "I'm Here, Prepare My Order"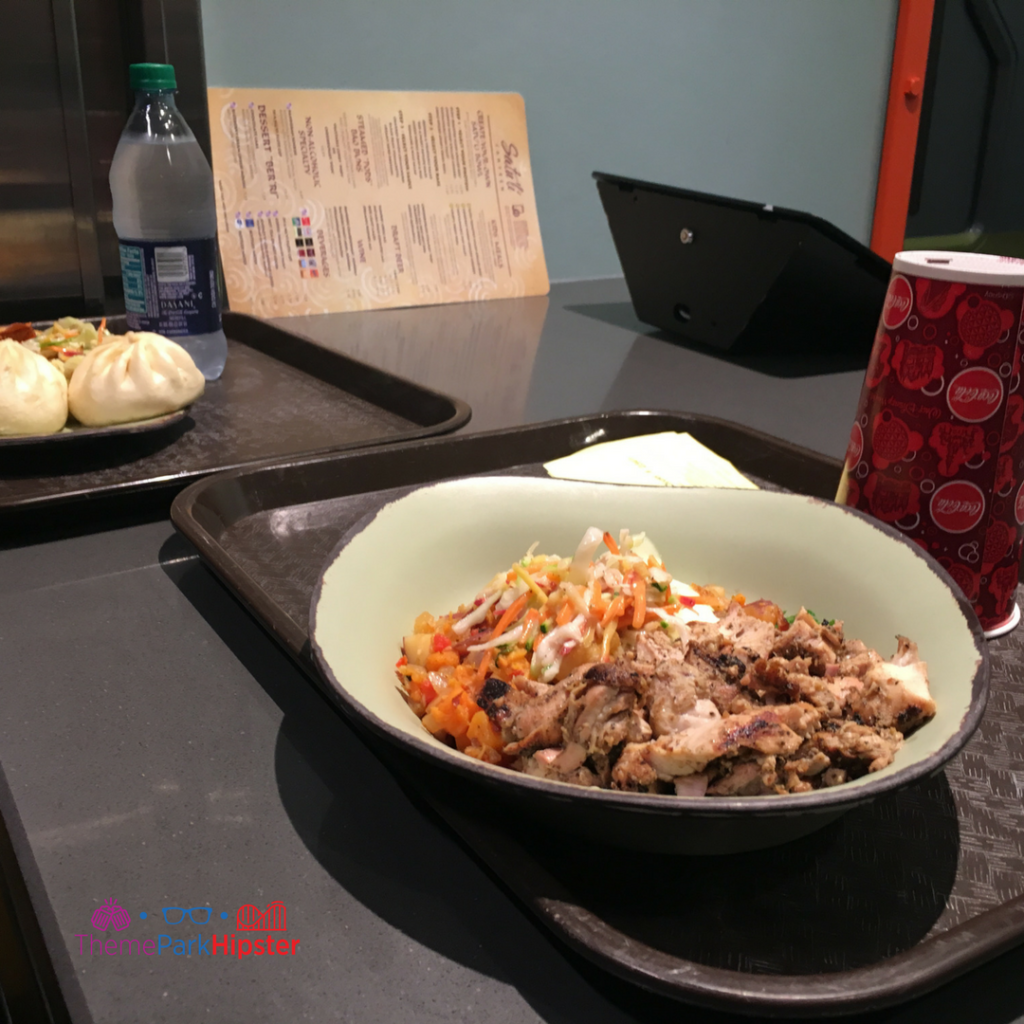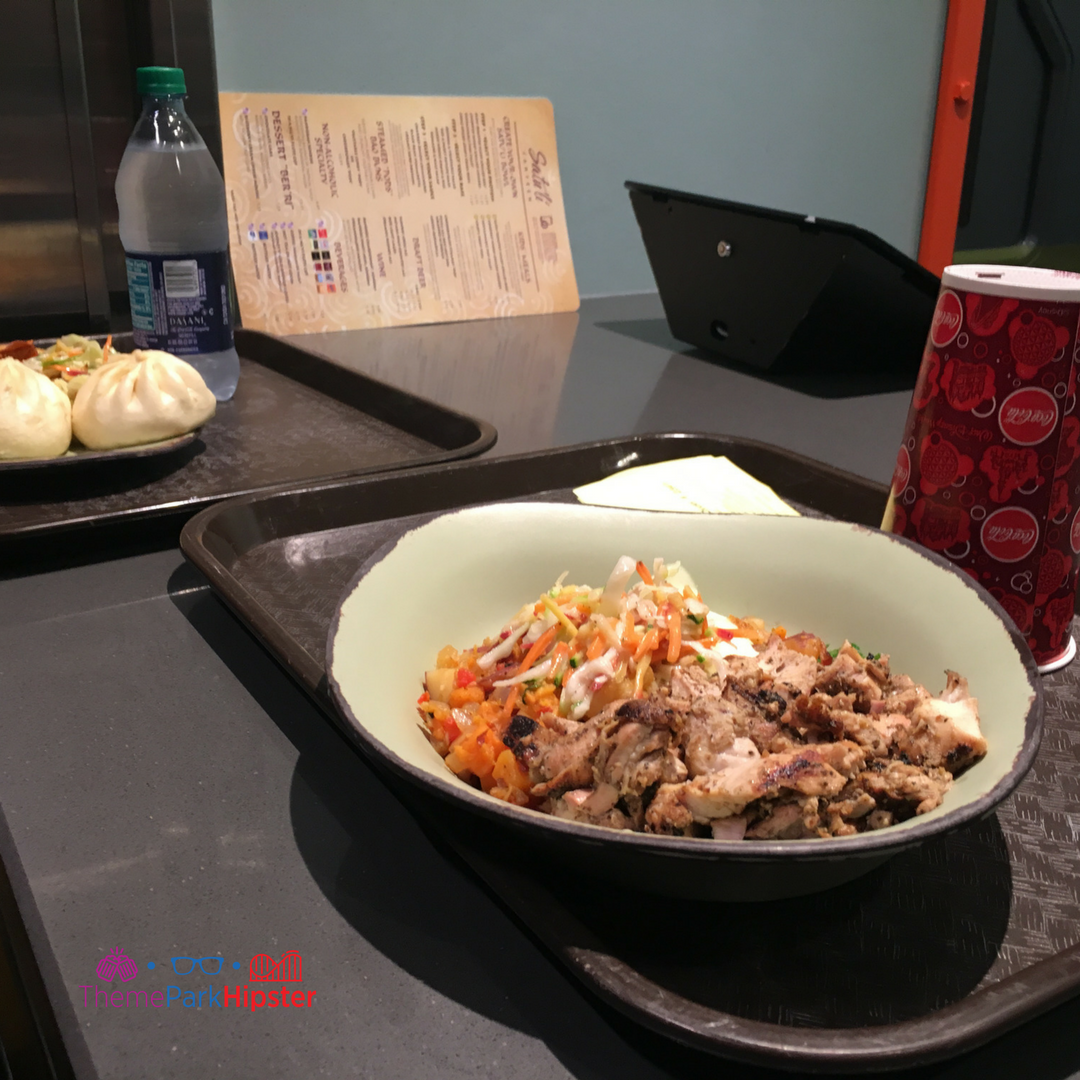 Step 9 – Locate the Mobile Order Line, Give Your Order Number to The Cast Member, Get Your Food, And Enjoy!
That's it!
The app is really user friendly and paying is just as easy.
---
What Will Happen If I Don't Pick Up My Food Using the Disney Mobile Ordering Service?
If you don't get your food by the end of your park day, you will still be charged for your purchase.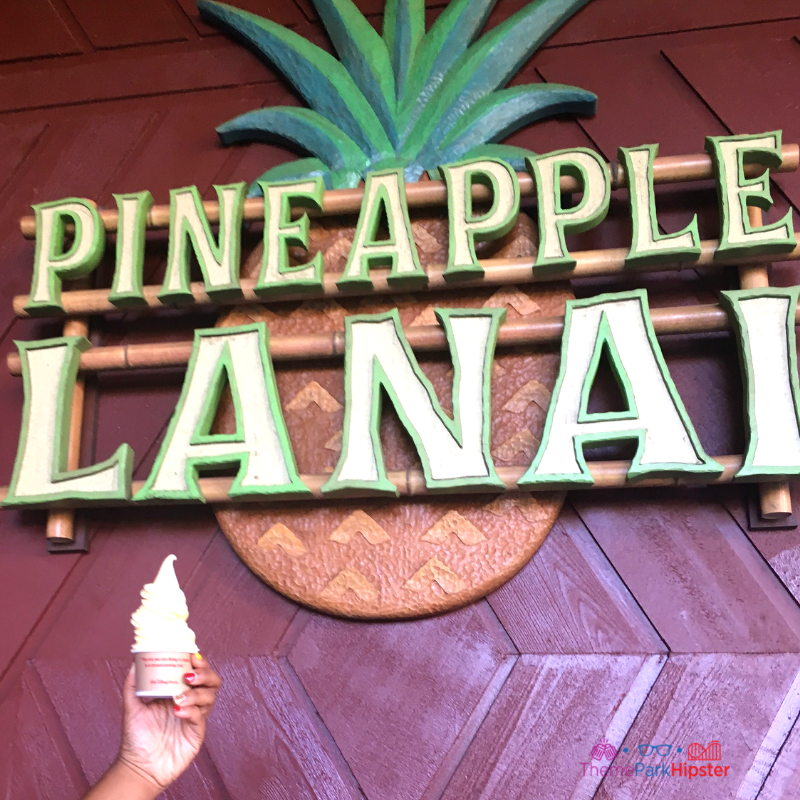 5 Easy Disney World Mobile Ordering Tips
As with the rest of your Disney experience, the better you plan for the time-consuming things, the more time you can spend having fun.
Here are some super helpful tips for using Disney's Mobile Food service:
1 – Check Closing Times
Obviously, we can't order food when restaurants are closed. Check the times your restaurant will be open before placing your order.
There are few things worse than going through the hassle of taking and logging everyone's order while the restaurant is open, making the trip there, and finding out they're closed when you're finally ready to eat.
A bit of double-checking can spare your friends and family the heart- (and stomach) ache.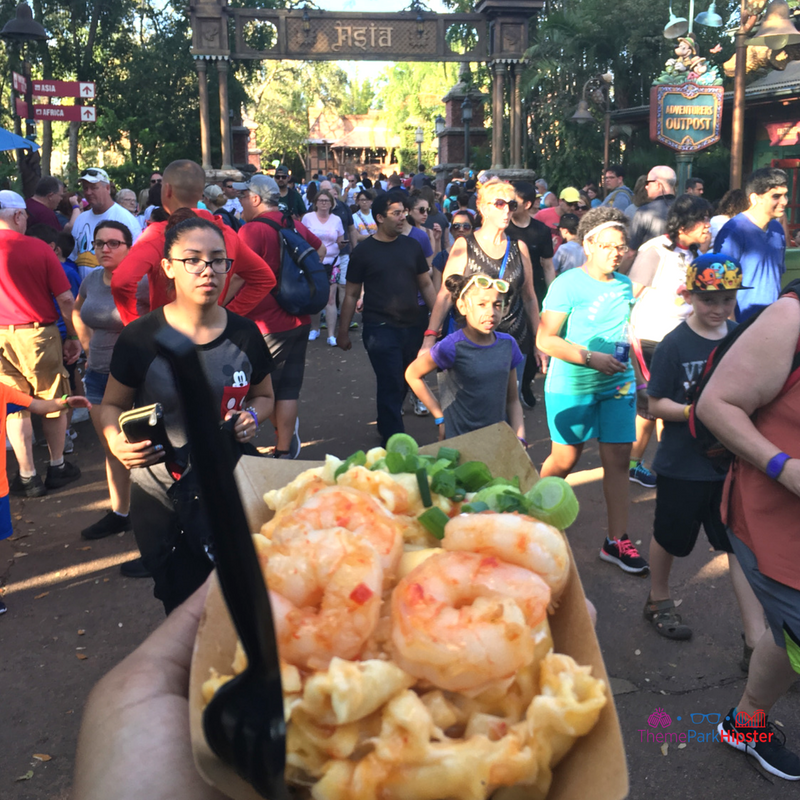 2 – Expect A Short Wait
The My Disney Experience app's mobile ordering feature works by tracking your location. Once the app has detected you're close to the restaurant, you'll receive a notification in the app to ask the kitchen to prepare your food.
You'll receive all your meals fresh, rather than coming in to cold food if you're a bit behind schedule for pick up.
Be sure to click "I'm Here, Prepare My Order" when you're close by instead of inside the restaurant for faster pickup. Trust me, it's a lot easier this way!
 3 – Turn Location On
If your location and notifications are off, you won't be able to receive alerts reminding you to remind the kitchen, order your food, or know when your food is ready.
Be sure to keep the location feature on and enable push notifications to ensure a flawless ordering experience.
With these two features enabled, the app works perfectly!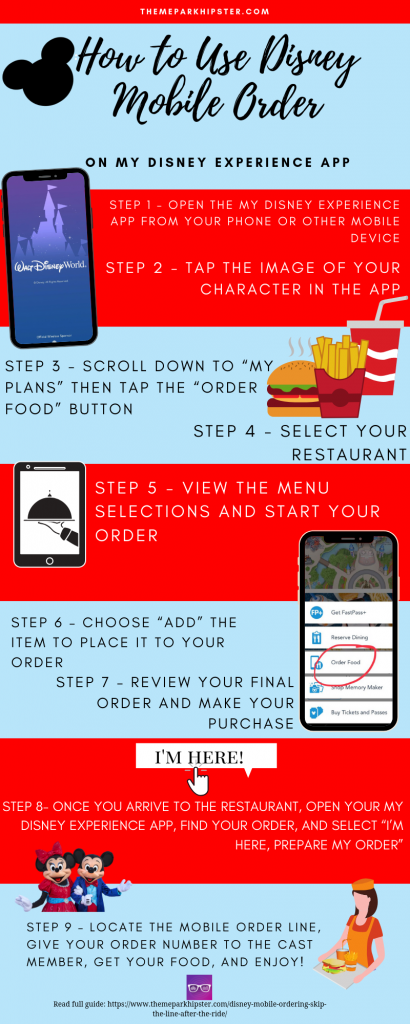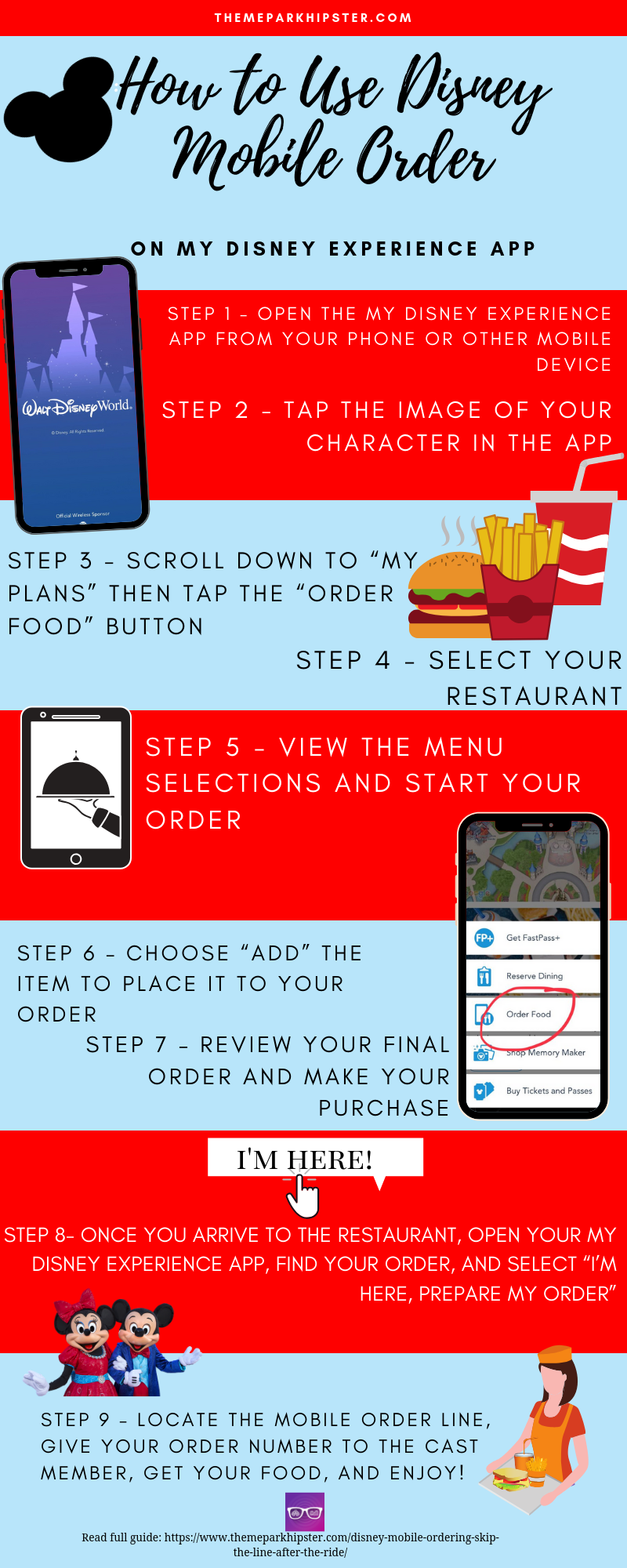 4 – Use for Extremely Popular Restaurants
This app feature is ideal for "skipping" the line so it's best used for restaurants that are really busy especially during peak hours.
Food stops like Flame Tree Barbecue, Pecos Bill, Satu'li Canteen, or Columbia Harbor House are known to have ridiculously long lines during popular lunch hours making them a perfect candidate for the app during those times.
If you're eating at a different establishment for the day and it has no line, there's no need for the app and you can just walk in!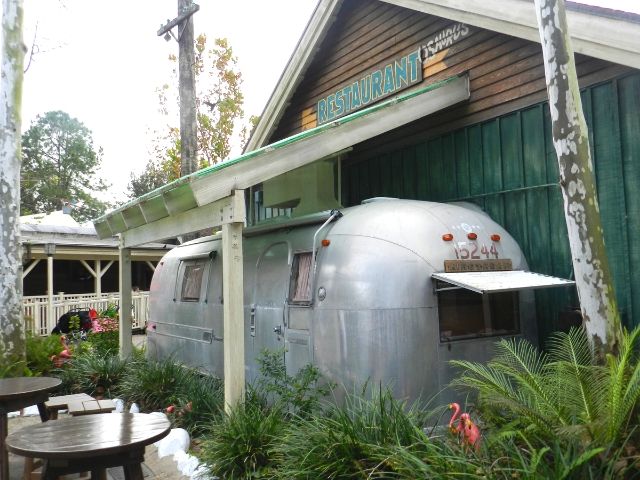 5 – Push "I'm Here" a Few Minutes Early
If it's a busy day at the park, then I recommend selecting the "I'm here" options a few minutes before you arrive.
This will allow Cast Members to get a head start on your order and save you time once you arrive to pick it up.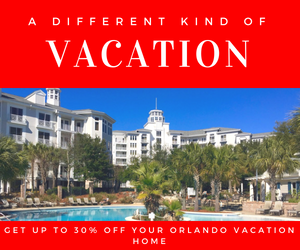 Final Thoughts & Review
This service is available at select quick-service restaurants for same day service only and is found in the My Disney Experience app. I recommend using it any day you're at the parks.
The app is quick, easy, and definitely ThemeParkHipster approved.
I personally use this feature for all my trips and hope that this makes eating at Walt Disney World far easier for your family and friends.
It has saved me time and I love feeling like a "VIP" when I pass everyone in line and grab my food 🙂
That's all for now!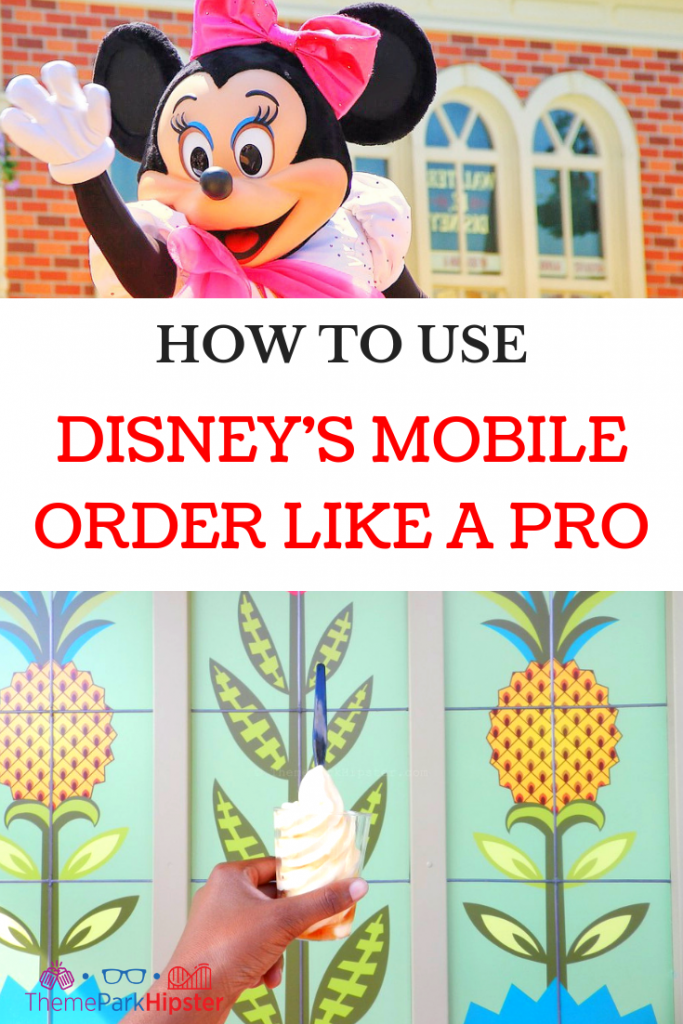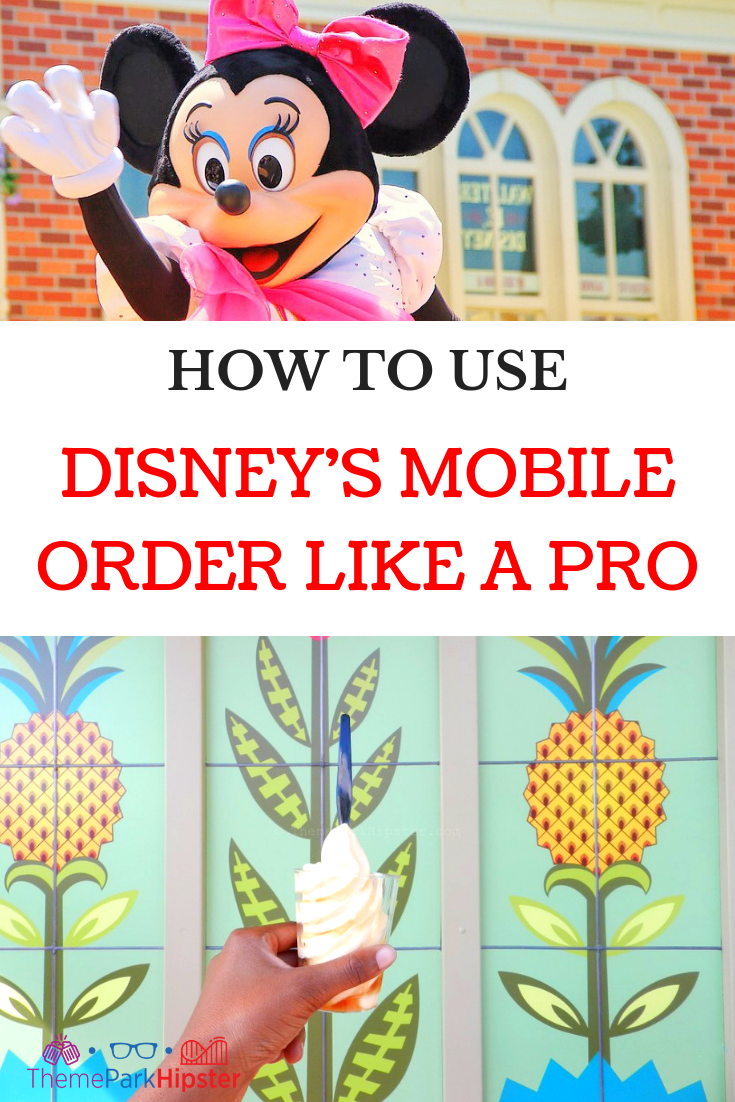 ---
If you enjoy this article, then you'll love these:
Are you planning a Disney vacation soon? Read the Disney Vacation Planning Guide for your next dream trip!
Don't forget to discover the new magical and mysterious Disney adventure of Pandora – The World of Avatar at Animal Kingdom® Theme Park.
For more Disney Park news, discounts, tips and guides, subscribe to the newsletter!
Until next time, Happy Park Hopping Hipsters!
NikkyJ
(Original Article Date March 2018/Update July 2019)