Disney for Solo Travelers: Animal Kingdom Edition!
Disney's Animal Kingdom is a solo theme park traveler's must!
Animal Kingdom has always been a great half-day theme park for those visiting Walt Disney World solo. However, it is now a park that is spectacular to discover for over a whole day.
The addition of Pandora -- The World of Avatar has made Animal Kingdom a competitive theme park.
Animal Kingdom is located in the Orlando area and is accredited by the Association of Zoos and Aquariums and has more than 1700 animals on property.
Disney's Animal Kingdom is a great park to take your time, get lost, and discover so many different creatures of this world.
For a solo theme park goer, all you need is your smartphone, a good Disney Podcast, your headphones, and you'll be on your way to an out of this world theme park adventure!
Traveling solo to Animal Kingdom doesn't have to be intimidating.
THIS POST MAY CONTAIN AFFILIATE LINKS. PLEASE READ MY DISCLOSURE FOR MORE INFO. Which means if you click on any of the links, I'll receive a small commission. Thank you!
Since I started traveling to Disney parks alone, I've noticed I'm confident meeting new people. I'm also able to let go just a little bit of my introverted side.
bl

The Disney parks are just right for any solo adult traveler, meaning you'll never have to worry about feeling lonely or afraid when going by yourself.
Do you think people will notice that you're alone?
Or, do you feel you will not have as good of a time on your solo Disney trip when compared to going with a friend?
If this sounds like you, then I'm here to help guide you into the perfect solo day at Disney's Animal Kingdom.
As a solo park hopper, Animal Kingdom offers many activities that are amazing, such as an African-inspired safari, terrifying yet amazing rides, and mysterious lands meant to intrigue and inspire such as Pandora – The World of Avatar.
One of the first questions you may have is…
How can I go to Animal Kingdom in one day?
It's definitely doable if you have a good game plan. Save the Animal Kingdom one-day cheat sheet to your phone below!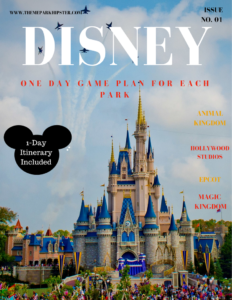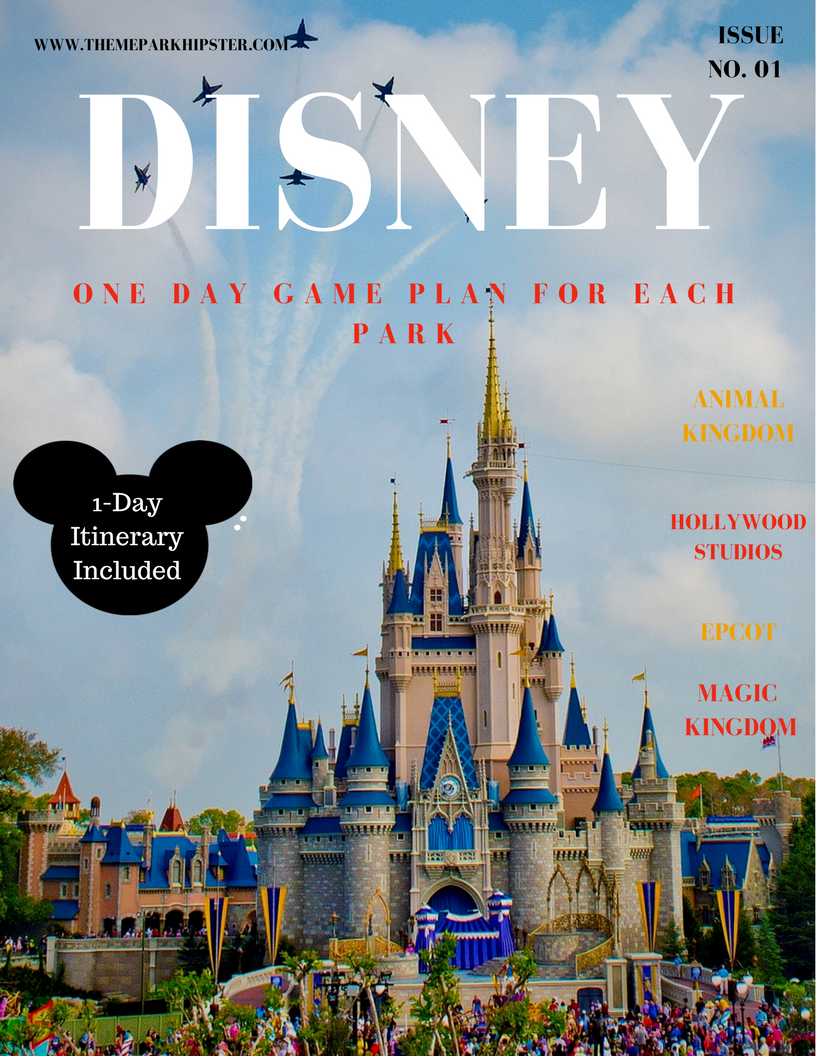 Access your copy of the Disney World itinerary here!
Now, allow me to welcome you to Disney's version of a jungle oasis! Let's jump into the 9 first timer tips to get you started on your solo Animal Kingdom quest!
9 Tips for Doing Disney World's Animal Kingdom Solo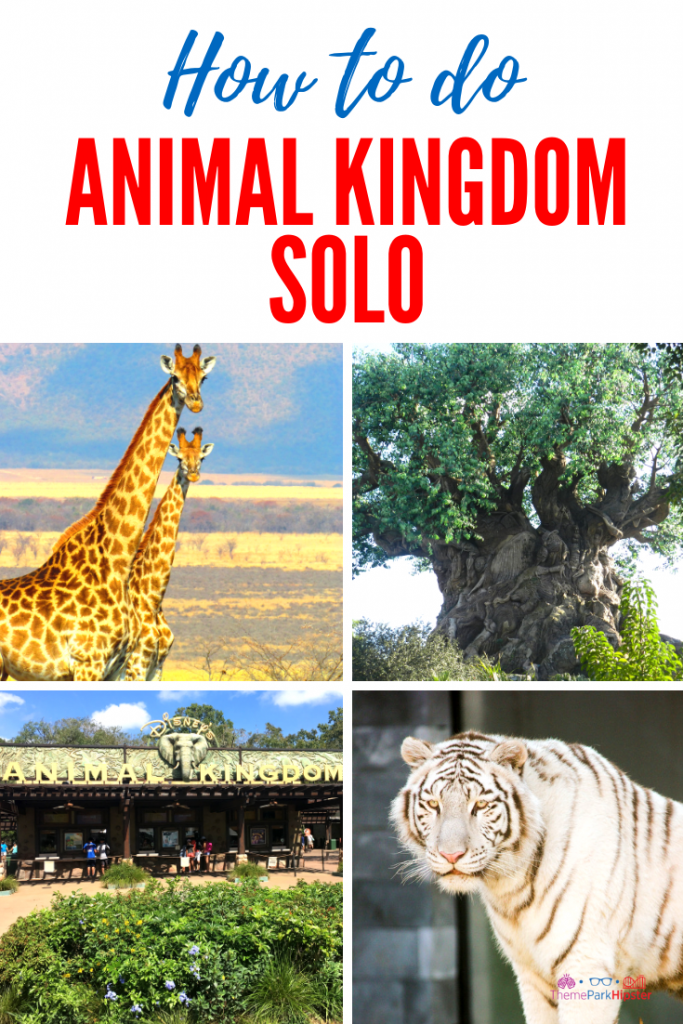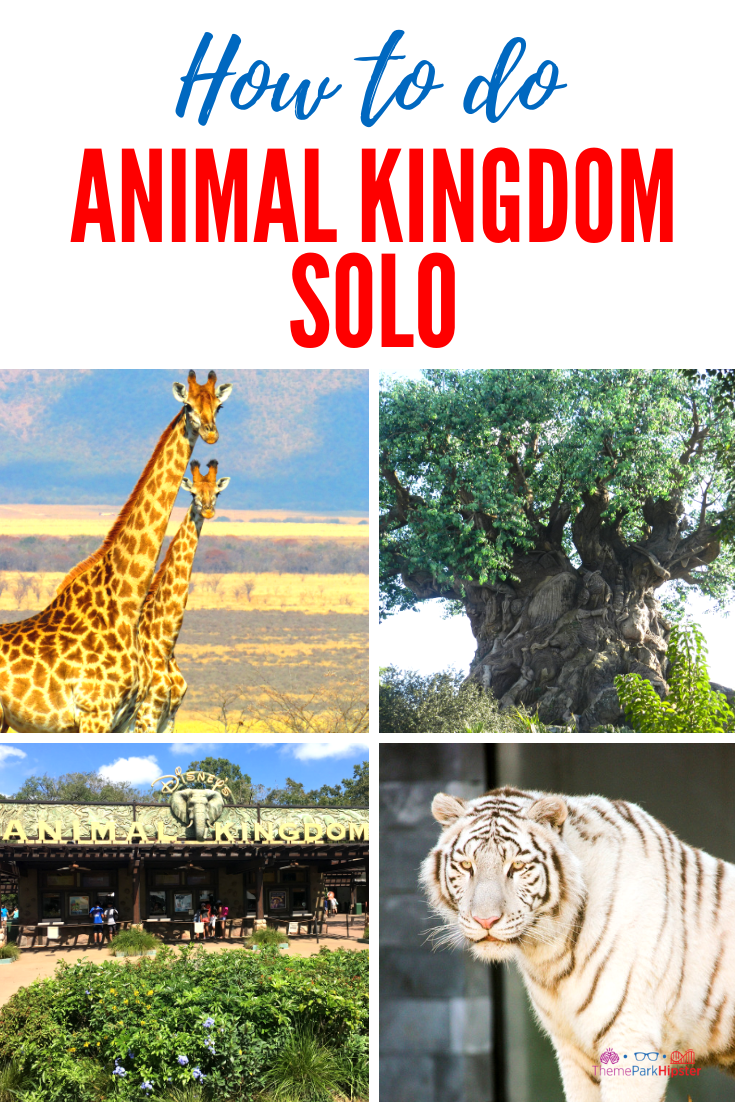 1 – Ease Your Way into Solo Travel
Traveling this way can be unnerving to some Disney guests. I recommend starting small when it comes to solo travel.
Try arriving to Walt Disney World one day prior to your party arriving there, then do a couple of hours at Animal Kingdom to see if you like doing Disney by yourself.
This may just convince you to try a whole day at another Walt Disney World park, like Hollywood Studios, on your own.
2 – Map Out Your Day at Animal Kingdom
The thought of going to Animal Kingdom Solo is probably too stressful for you to even think about, so I recommend mapping out your day in advance.
Having an itinerary relieves travel anxiety and keeps your mind occupied with all the delicious food and out-of-this world attractions you'll be enjoying at Animal Kingdom.
Review Disney's Animal Kingdom Map Below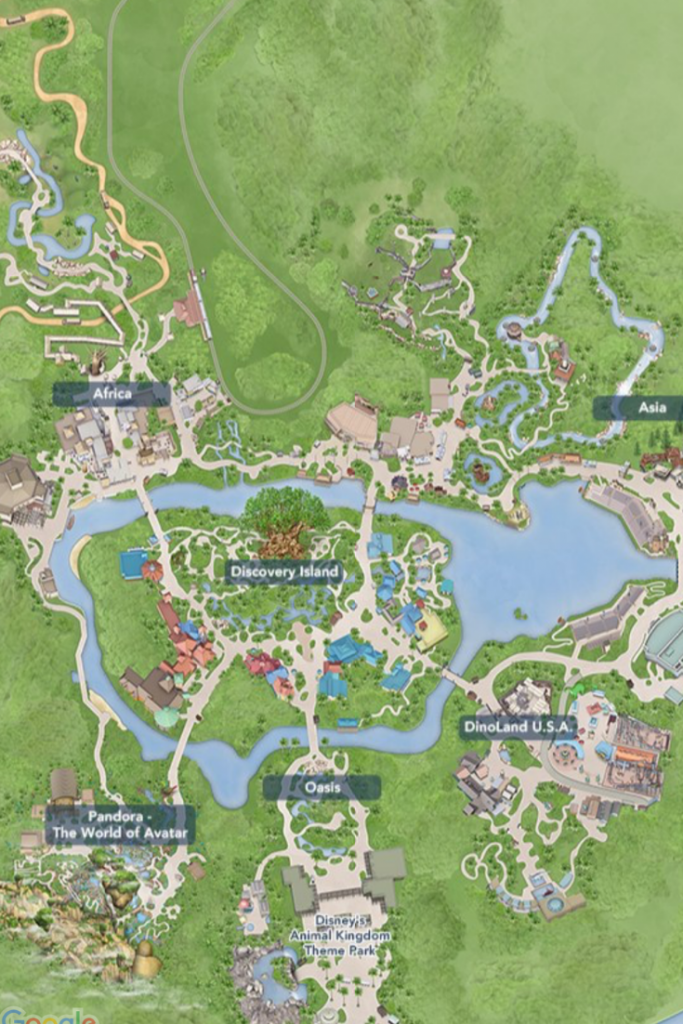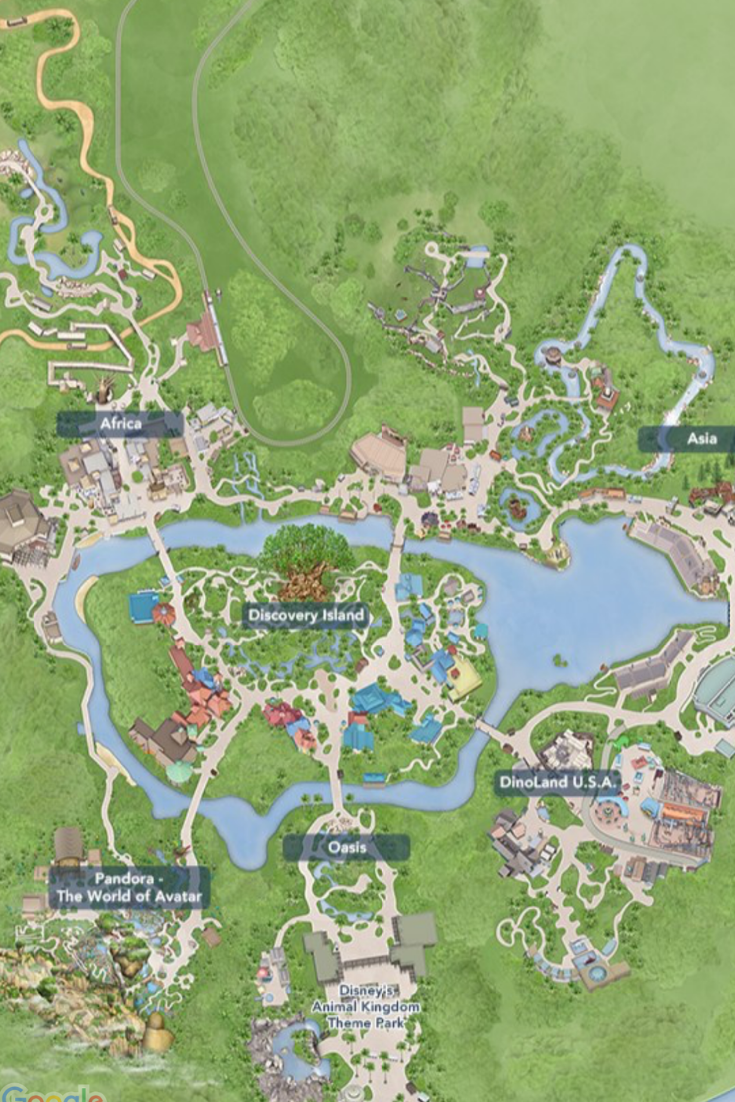 Just for you, I now have The Solo Theme Park Traveler's Guide for theme park hopping alone. A handbook I wanted to share with you to walk you step-by-step to planning that first solo Disney World vacation.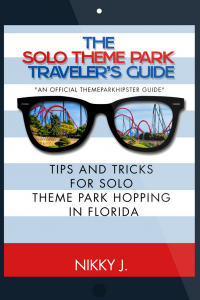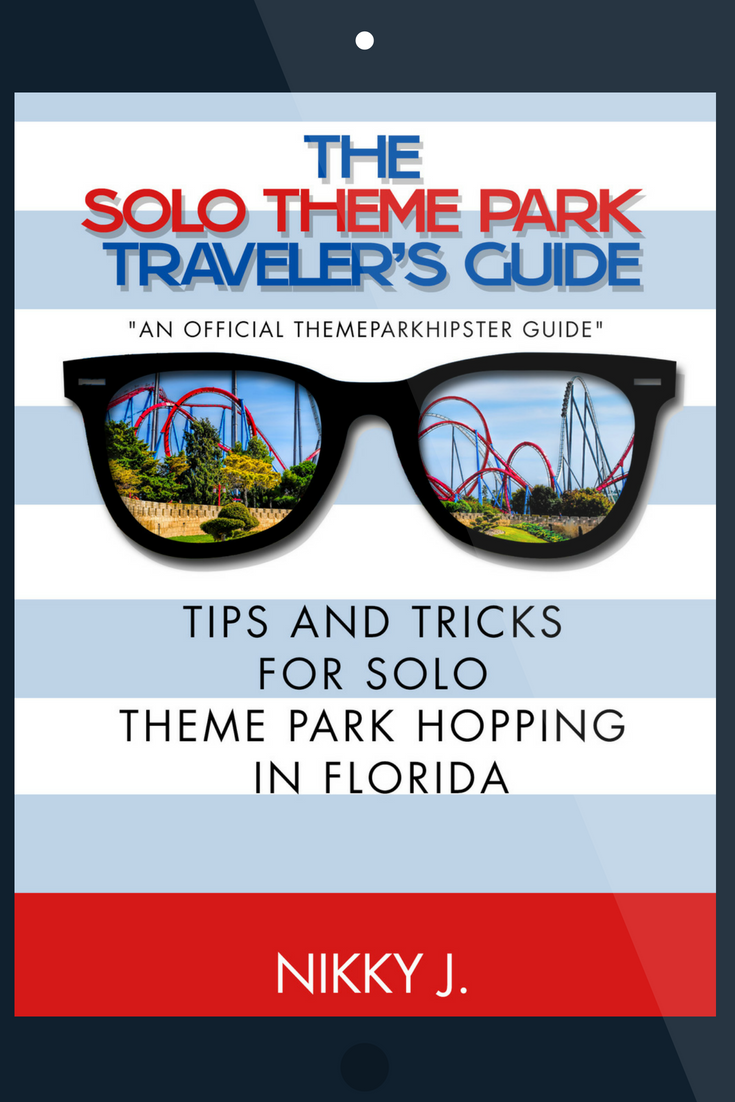 3 – Book Your Top Animal Kingdom FastPasses and Reservations ASAP
FastPasses to the hottest attractions such as the Flight of Passage in Animal Kingdom need to be booked like yesterday!
Trust me, you will thank me later for this.
FastPasses to both attractions in Pandora – World of Avatar are nearly impossible to get with last minute planning.
Hipster Power Tip: When choosing FastPasses for Animal Kingdom be sure to choose at least one of the following attractions due to popularity: Flight of Passage, Navi River Journey, or Kilimanjaro Safaris.
In addition to booking your FastPasses, you'll want to make other reservations early too.
Walt Disney World is the top tourist destinations in the world. This is an advantage for you, because you will never have to think of what to do.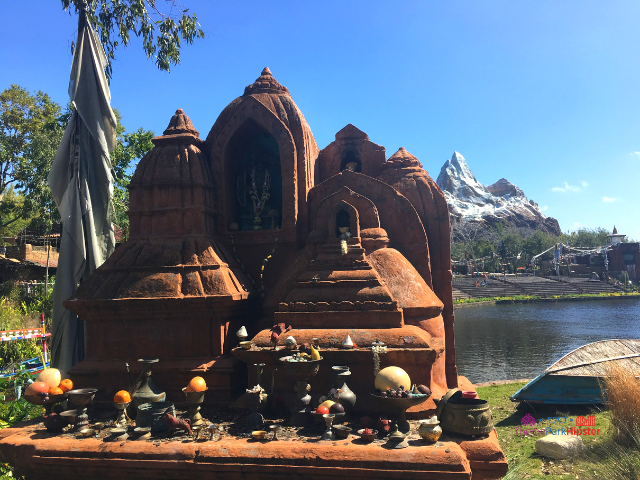 You'll want to book your dining or special event reservation as soon as you know your Disney vacation dates. Popular Animal Kingdom restaurants and annual events book up quickly.
Take Note of Animal Kingdom Hours
The Animal Kingdom park opens at 9:00 a.m. each morning and closes between 5 and 8 p.m. depending on the time of year (peak vs non-peak season).
4 – Discover All the Lands of Animal Kingdom
Pandora the World of Avatar Disney (Part One Episode 10)
Learn the different history of each land or area in Animal Kingdom. There are so many unique hidden gems and facts that you'd love learning about as you walk through each highly themed area.
Animal Kingdom Lands and Sections
Oasis
Discovery Island
Pandora – World of Avatar
Africa
Rafiki's Planet Watch
Asia
Dinoland U.S.A
Pandora – The World of Avatar is a gem in its own right.
The world of Pandora immerses you and takes you automatically into a magical journey with the Na'vi people the Disney way.
You will automatically be happy to see how Disney incorporates their signature storytelling from the gates of Pandora and throughout the land.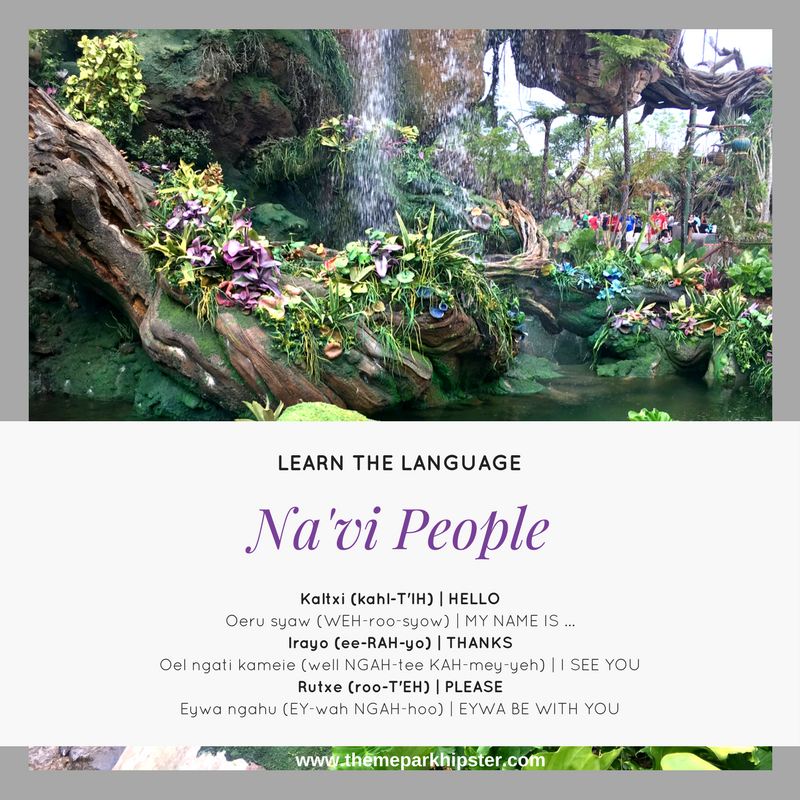 You'll even receive a Pandora Field Guide to help you understand the Na'vi culture and language, along with Pandora animals and plants.
It's sooo magical!
5 – Experience Your Animal Kingdom Must Do attractions
Since it's your solo Disney trip, it's a time to do Animal Kingdom your way!
This is the MAIN PERK of going to Walt Disney World alone.
In order to get all of your Animal Kingdom must do's, I suggest doing a bit of researching on the web and writing everything down you want to accomplish.
Disney's Festival of the Lion King FULL SHOW Animal Kingdom Disney World HD 2013 (Pandavision)
A "must do" at this park is the Festival of the Lion King show. No other theme park show compares to the high level of entertainment bliss the creators of this show put together.
Must Do Animal Kingdom Attractions and Dining
Conservation Station -- Disney Animal Encounters, Rafiki's Planet Watch
Expedition Everest -- Legend of the Forbidden Mountain, Asia
Festival of the Lion King, Africa
Finding Nemo, DinoLand U.S.A.
Harambe Wildlife Parti, Africa
It's Tough to be a Bug!, Discovery Island
Kali River Rapids, Asia
Kilimanjaro Safaris, Africa
Maharajah Jungle Trek -- Disney Animal Encounters, Asia
Wildlife Express Train, Africa
Dawa Bar, Counter Service, $, American, Africa
Flame Tree Barbecue, Counter Service, $, American, Discovery Island
Kamal's, Fast Casual, $, American, Asia
Nomad Lounge, Unique/Themed Dining, $$, Multiple Cuisines, Discovery Island
Rainforest Cafe, Unique/Themed Dining, $$, American, Main Entrance of Disney's Animal Kingdom
Restaurantosaurus, Counter Service, $, American, DinoLand U.S.A.
Tiffins, Fine/Signature Dining, $$$, Multiple Cuisines, Discovery Island
Tusker House Restaurant, Buffet/Character Dining, $$ -- $$$, African
Yak & Yeti Restaurant, Unique/Themed Dining, $$, Multiple Cuisines, Asia
*Prices and dining experiences subject to change and may be offered seasonally.* $ ($14.99 and under), $$ ($15 to $34.99), $$$ ($35 to $59.99), $$$$ (over $60)
6 – Don't Be Afraid to Socialize
I know firsthand what it's like to be an introvert, but get out of your comfort zone.
Take the ThemeParkHipster challenge and introduce yourself to at least one person on your day at Animal Kingdom.
Get familiar with your social media community. There are lots of Facebook groups dedicated to Disney enthusiasts.
You can join the ThemeParkHipster Facebook community here!
These groups usually have people in it who frequently travel to Disney parks solo. They will become your very own theme park family and they will also help you out with the latest park news and their own personal theme park hacks.
Your Instagram community is another place to get to know your Disney family. Once these relationships are formed online, they may lead to long-term friendships.
Let's connect at Instagram here!
7 – Take Lots of Photos at Animal Kingdom
Animal Kingdom is one big attraction meant to captivate and inspire.
Take advantage of the PhotoPass system at Disney, where Cast Members will take photos for you that can later be retrieved digitally (on your computer or your phone).
Don't forget to take photos with characters in the park.
Now that I'm a bit older, I love meeting all the characters in Animal Kingdom, such as, Baloo and King Louie.
I also love watching others dress like the characters they plan on meeting in the parks. It always makes for amazing photos!
8 – Know the Reasons Why Doing Animal Kingdom at Disney World Alone is So Incredible!
Perk #1: Freedom.
There's an incredible sense of independence when you're exploring the parks by yourself.  You can watch Nemo and all his aquatic friends perform on stage at Animal Kingdom without anyone mocking you about your choice in entertainment.
How to Go to Disney Alone (15 Steps for Solo Disney Trip - Episode 8)
A big plus is that your day will move a lot faster, meaning that you'll do more without the feeling of being overwhelmed.
Perk #2: You Become a Better Problem Solver.
With the solo experience you gain the advantage of becoming a better problem solver.  Because it's just you on this vacation path, you will have to come up with plan A, plan B, and plan C for some of the theme park events.
When you're with a group of people you may have many different opinions or solutions to problems that arise; however, when it's just you, you become the sole problem solver.
View this post on Instagram
Perk #3: You Meet Incredible Solo ThemeParkHipsters
Since I started going to Disney by myself, I've noticed that I've become more confident in other social settings.
Traveling solo to Walt Disney World makes me happy, which makes me more comfortable introducing myself to others.
9 – Remember You're Home and Never Truly Alone
When you arrive at Walt Disney World you are home. The cast members, the characters, the Disney guests are all your family.
This is the most magical family reunion!
What to Know Before You Go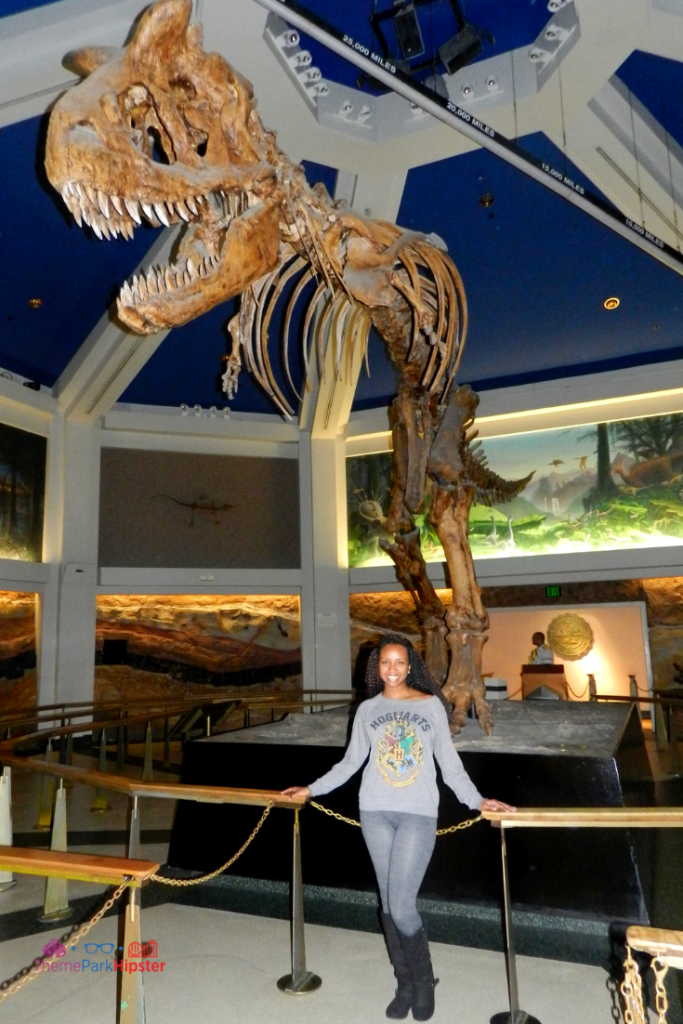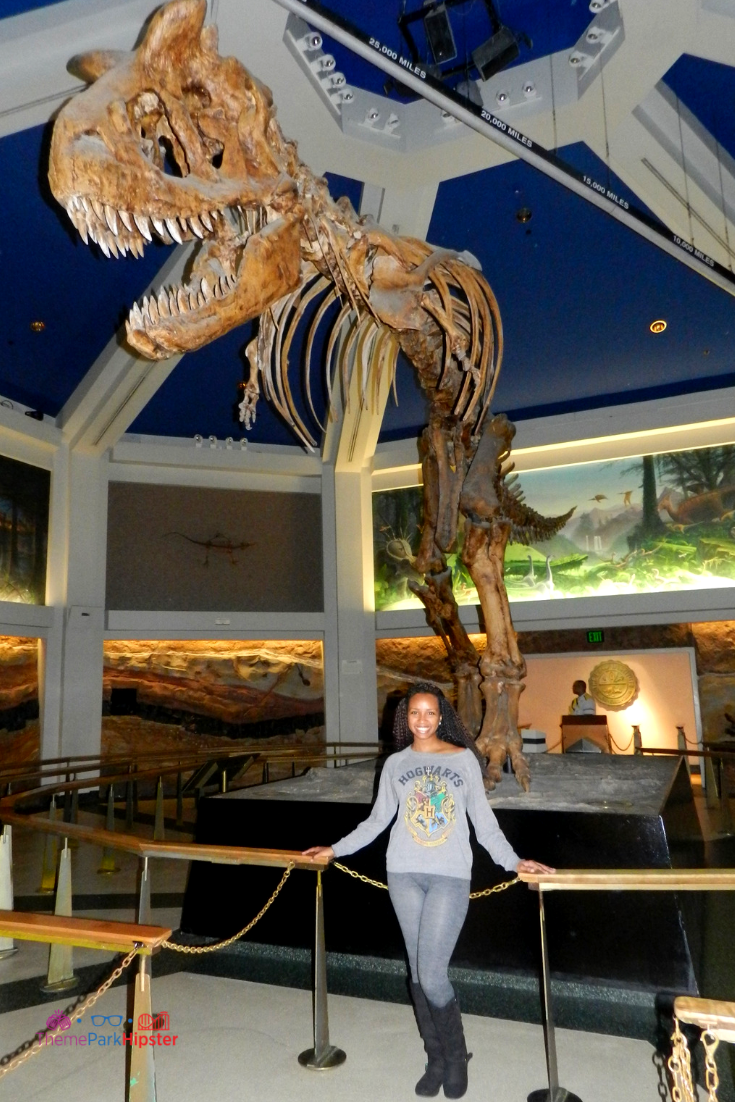 Once you're ready to make that trip to Animal Kingdom, you should know a few key things.
What is the best thing to do at Animal Kingdom?
Avatar Flight of Passage is an absolute must do!
There are no words to describe this majestic Disney ride that is perfect from your first step in the queue until your exit of the attraction.
What rides should your FastPass at Animal Kingdom?
Avatar Flight of Passage
Dinosaur
Expedition Everest
Kilimanjaro Safaris
How much is a day pass at Animal Kingdom?
A one-day REGULAR season Animal Kingdom ticket starts at $109* (prices do fluctuate based on the season).
Final Thoughts
Have I convinced you to go to Disney's Animal Kingdom solo yet?
Be courageous, take the leap and go!
Don't spend your life waiting for others schedule to line up with yours in order for you to make that solo trek.
If you want to go to a Disney park solo, then go!
Traveling by myself to theme parks is my Theme Park Therapy and I want it to become yours.
So, let me know below if you've ever went to Animal Kingdom by yourself or if you're thinking about going at it alone in the comments below?
---
Don't forget to get your Disney Packing Checklist here!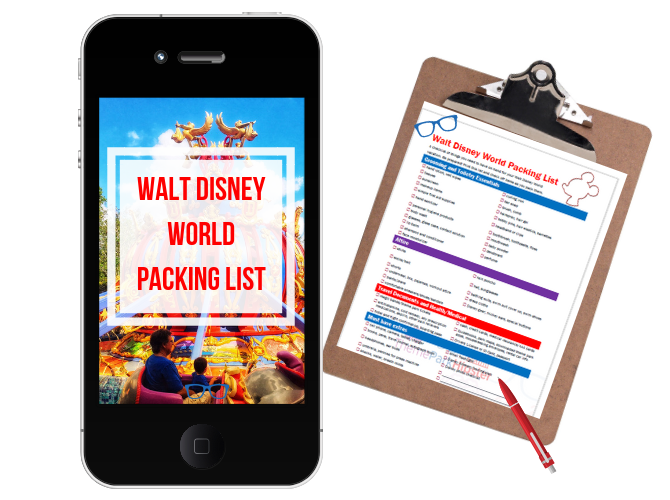 ---
If you enjoyed this article, then you'll love these:
Are you planning a Disney vacation soon? Read the Disney Vacation Planning Guide for your next dream trip!
Until next time, Happy Park Hopping Hipsters!
NikkyJ