Question of the Week: Is there a charge to park at Disney Springs?
It's a new year filled with more than enough opportunities to make fun memories with your family and close friends.
No one said you have to wait for any major holiday to visit a world-class location like Disney Springs in Orlando, Florida.
The trick to having a blast at any getaway is planning. Well, planning isn't exactly fun to do which is why we're making your work way less stressful.
Wondering how we're going to do that? Here it is.
There's so much to do and know about Disney Springs (including the fact that parking is free), which is why we'll be telling you all there is to know about visiting such an amazing place for those hungry for fun!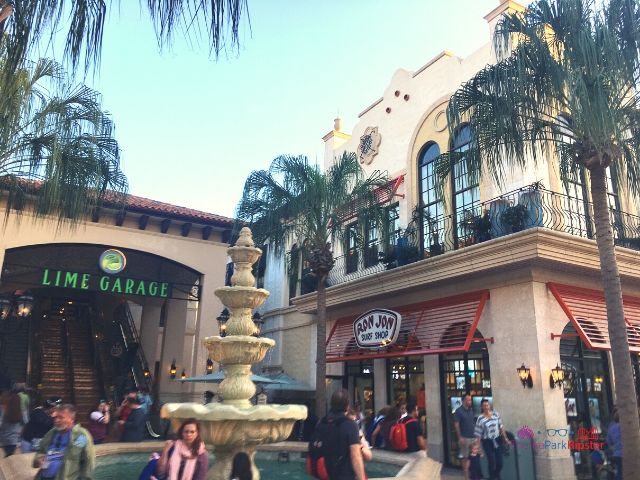 THIS POST MAY CONTAIN AFFILIATE LINKS. PLEASE READ MY DISCLOSURE FOR MORE INFO.
What is Disney Springs?
Just so we're on the same page, Disney Springs isn't a Disney Theme Park although it is on the Walt Disney Resort property.
However, you can have fun-filled experiences in both the theme parks and at Disney Springs!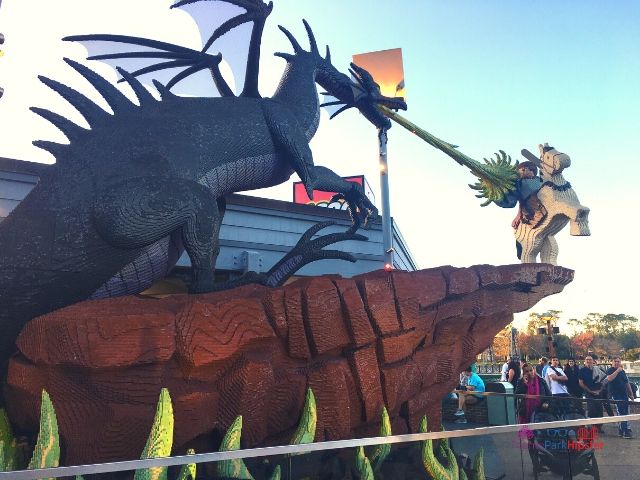 Disney Springs is an outdoor complex that has more than enough shopping centers with Disney-themed merchandise, high-quality restaurants, a movie theater, live performances, bars, and so much more.
Do you know what the best part is?
Even adults have more than enough places to visit and things to do that are age-appropriate, like posh lounges and happy at places like STK.
Let me not spill all the tea; keep reading and discover what Disney Springs has in store for you and your family.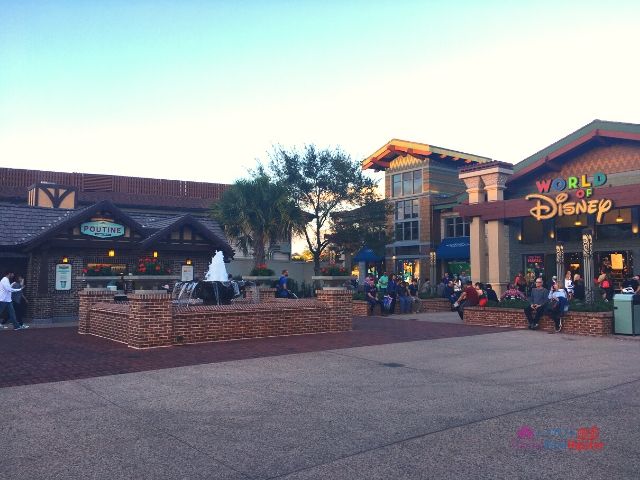 I've made a list of the most common issues and questions people have about Disney Springs and we'll answer them the best way we can.
Plus, everything you need to know about ways to park at Disney Springs.
ORDER NOW to secure your ticket reservation in the parks! GET MY DISNEY TICKETS!
Parking at Disney Springs
Parking at Disney Springs requires special attention and the reason is quite obvious; it's Disney Springs!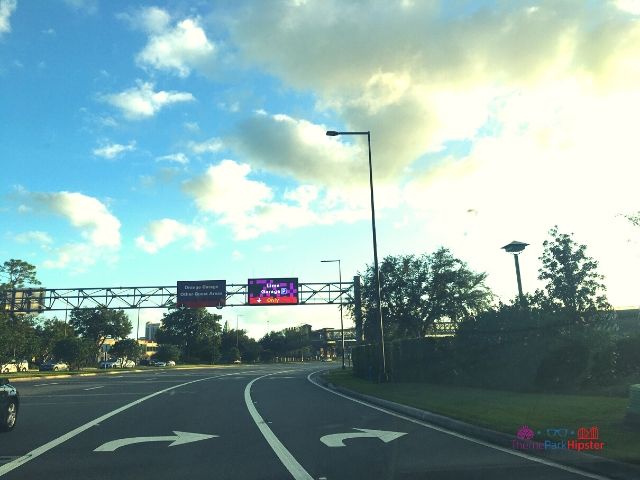 Thousands of people come to Orlando, Florida to experience this unique location. Also, it's usually filled with families with many using their own vehicles to visit.
Cast Members have put in a lot of effort to ensure that parking is made easy for you. It's interesting to note that Disney Springs' garages are named after common fruits in Florida.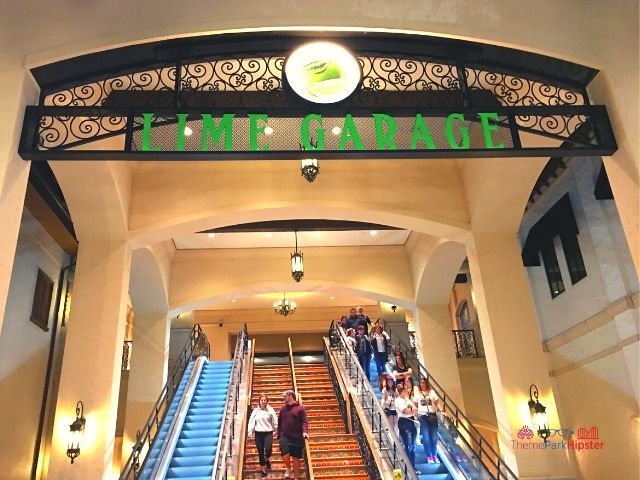 The most used garages at Disney Springs are Grapefruit, Orange and Lime. Strawberry, Watermelon, Lemon and Mango lots are the flat, outdoor parking areas.
Parking here is quite easy to understand even if it's your first time. Valet parking, preferred parking, free self-parking, and parking for guests with disabilities are available.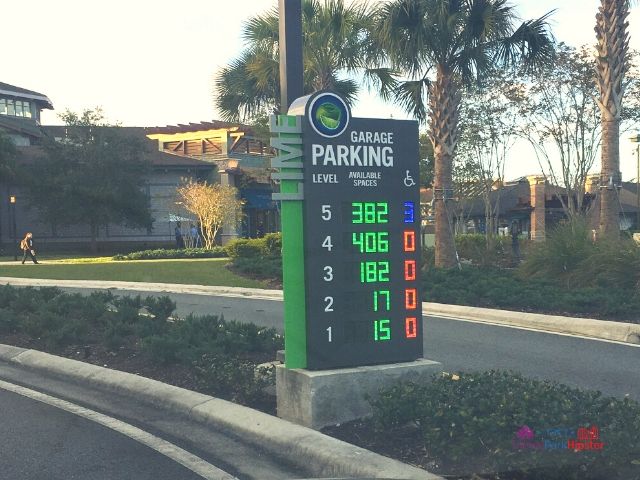 Although it has recently been changed, the Disney Springs parking technology for the Lime parking garage originally came from a company called Q-free/TCS.
Their system made it easy to know if there's an available parking space in any of the garages.
This system allowed Guests to easily get directed to a space in the garage!
Disney Springs Map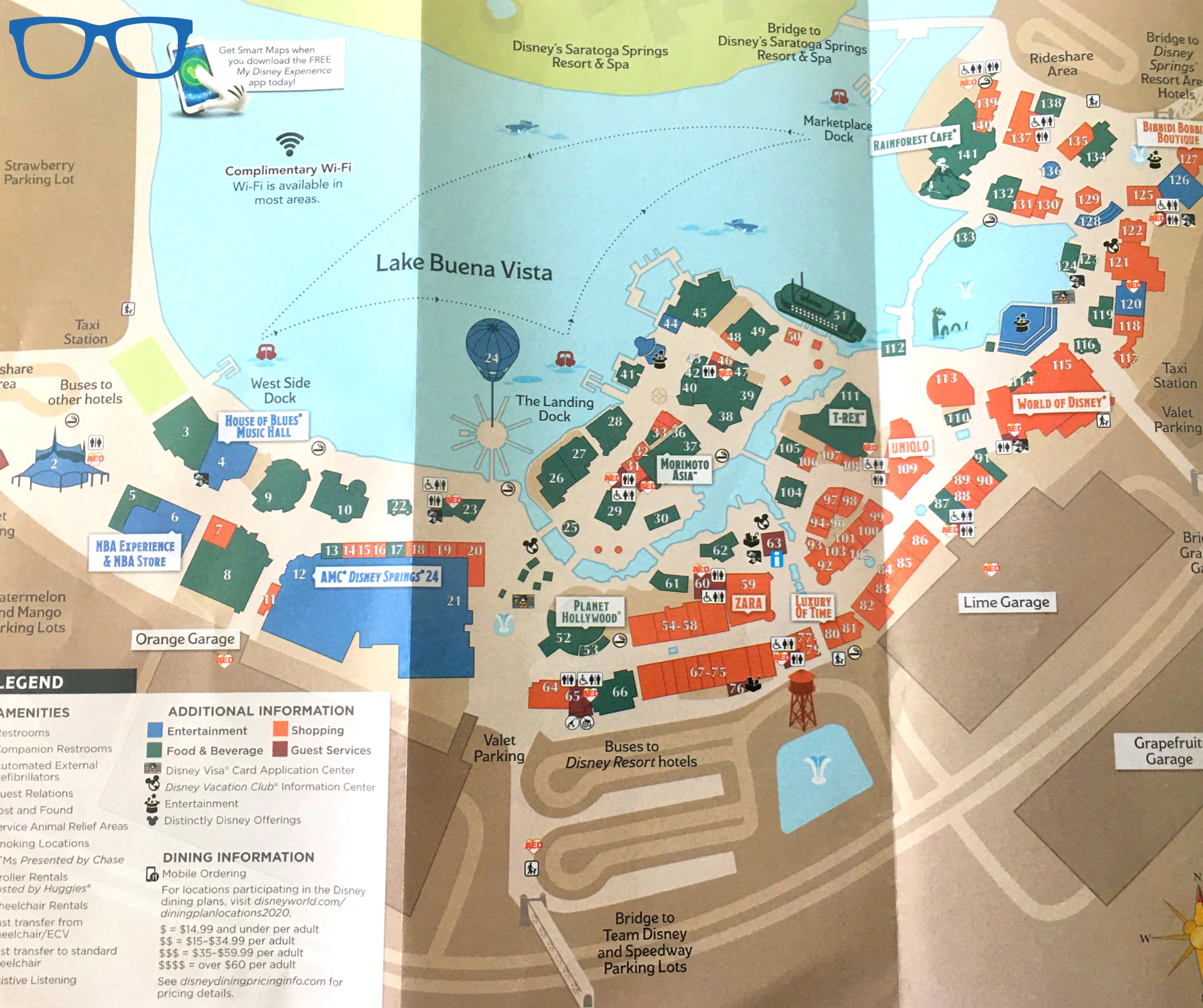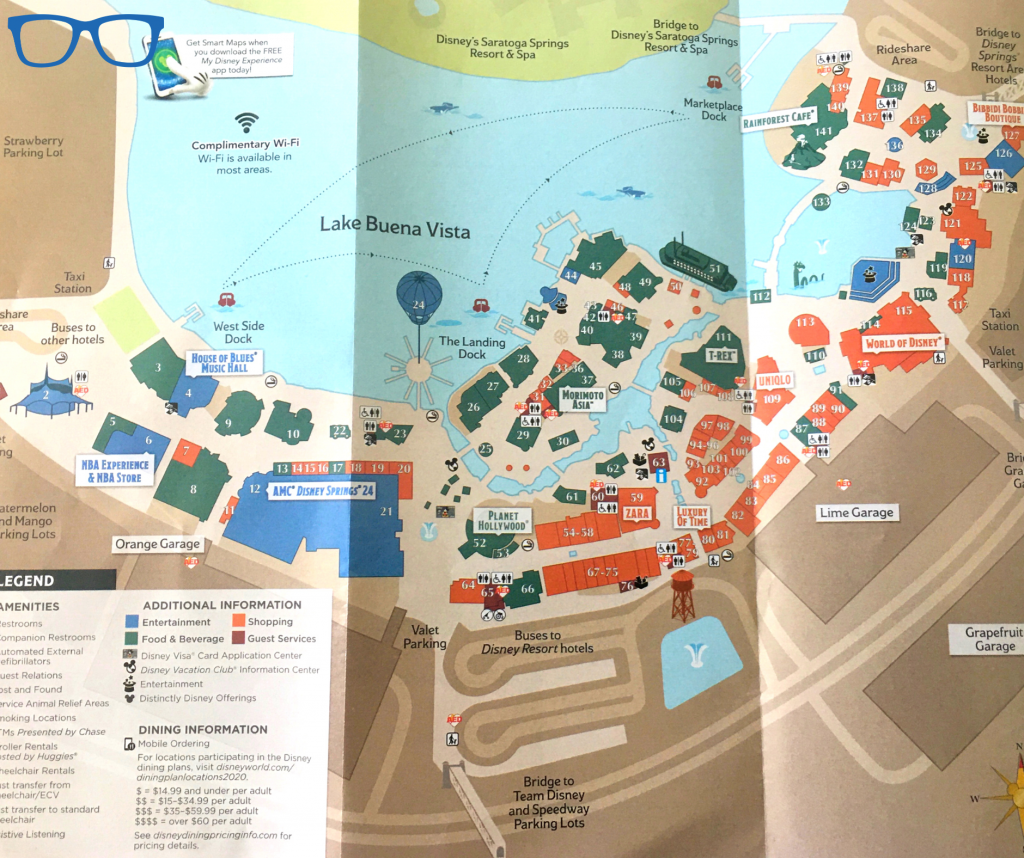 Disney Springs Parking Technology
Of course, Disney Springs has to always improve their top-notch parking technology to make your visit easier!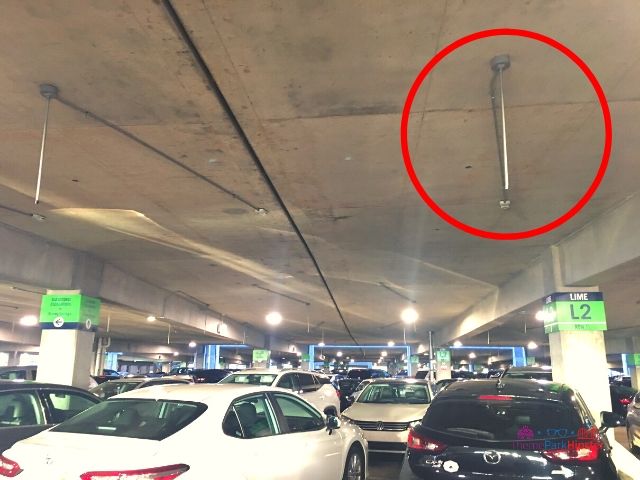 As mentioned earlier, the Q-free/TCS had a sensor system for the Orange and Lime garages that indicated if there were free parking spaces available.
However, some Guests complained that sometimes the LED lights above the garage always showed red even when there were free spaces available.
This is probably the perfect time to mention that the Reedy Creek Improvement District wanted to introduce a new parking technology for all the garages that would help improve Guest experience.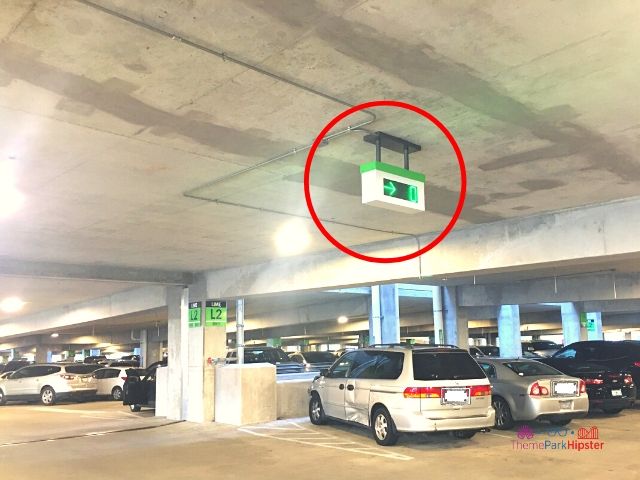 The new parking system called Indect, provided similar functions as the previous Q-free/TCS system.
The current Indect system displays a free available parking space in the garage but in an improved manner.
It allows Reedy Creek Improvement District to access the system quickly and in a more convenient way.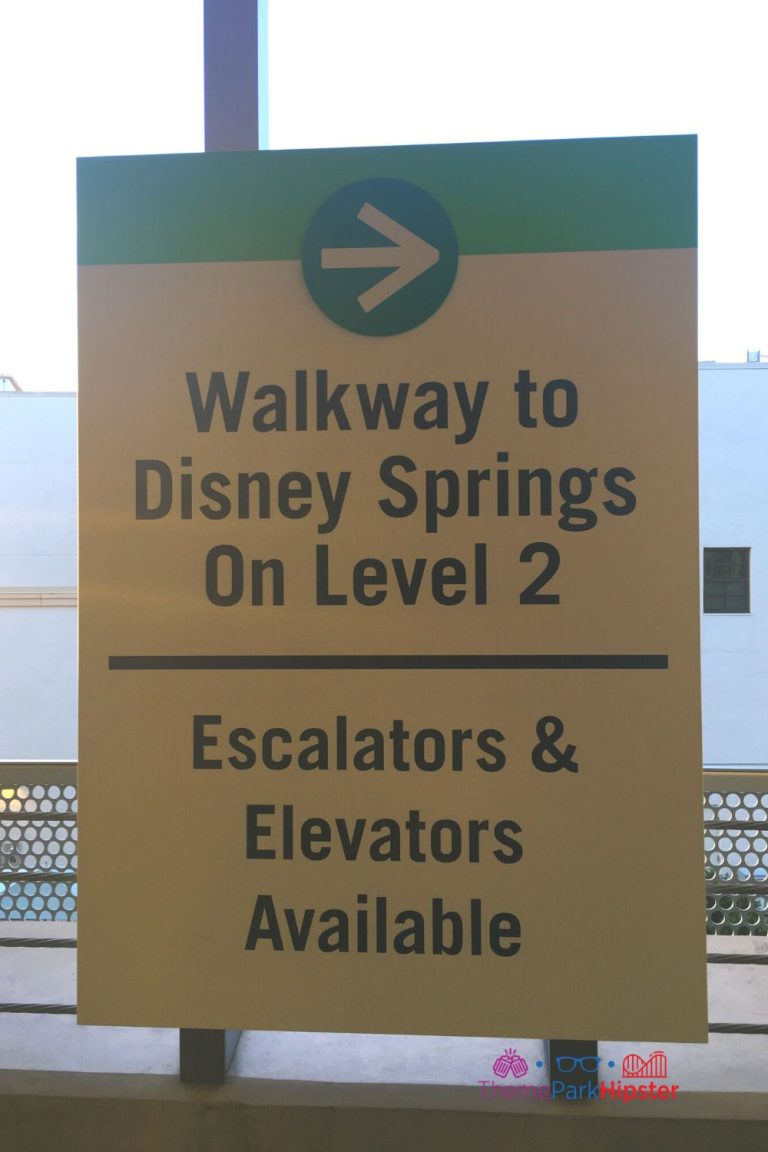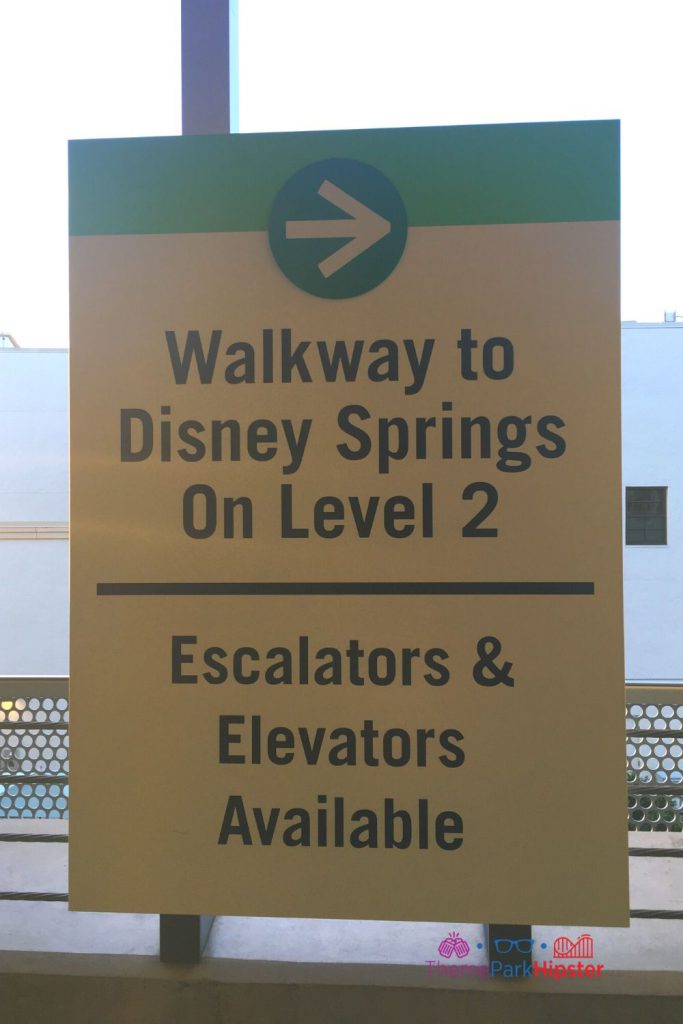 It also has other functions which include helping you find your car (so you don't have to worry about forgetting where you parked) since it can help track your car, and also displays free parking spaces.
Have a DIFFERENT kind of Orlando vacation with a Resort home next to Disney World. Find Your Disney Resort Vacation Rental here!
Benefits of this Technology
Disney goes the extra mile to create an easy vacation experience, even down to parking.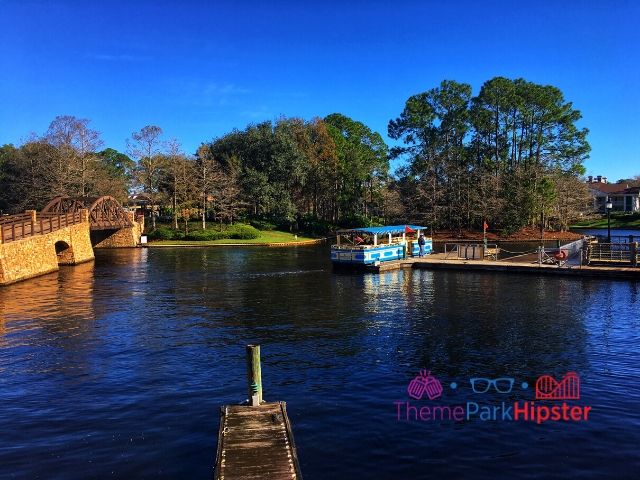 Boomeranging in the garage has now been taken out of the "reasons to hate finding a parking space on crowded days."
Plus, if you don't want to go through the stress of looking for a parking space, valet services are available.
I'll elaborate on valet parking as you read on.
Disney Springs has also been commended for having parking services for guests with disabilities.
Valet Parking at Disney Springs
Just in case you want to get to all the action and you don't have time choosing a garage or parking space. It's cool, I totally get it!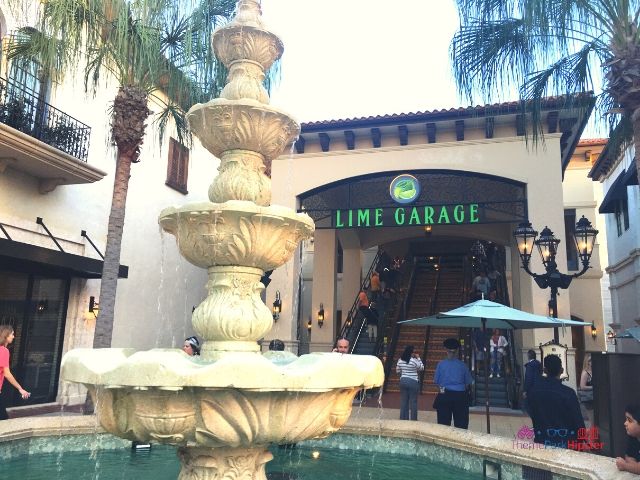 Disney Springs gets it too which is why they have valet service.
You can get a valet service for $20 and be rest assured that your vehicle will be safe. The Lemon Lot is mainly for valet parking which makes it super easy to locate your car.
You can get valet services at these locations:
Near the Entrance to the Orange Garage from 10:00 a.m. to 2:00 a.m.
On West Side in front of Cirque du Soleil from 4:00 p.m. to 2:00 a.m.
In the Lemon Lot near the World of Disney store from 10:00 a.m. to 2:00 a.m.
As you approach Disney Springs from I-4 or from the parks, you'll be able to see signs that have "Valet Parking" to lead you to where you need to go to get this service.
Disney Springs Parking Garage Hours
Parking hours in Disney Springs' garages (Orange, Grapefruit, Lemon, and Lime) are usually from 7 a.m. – 3 a.m. However, the hours do constantly change so always check with Disney before your trip.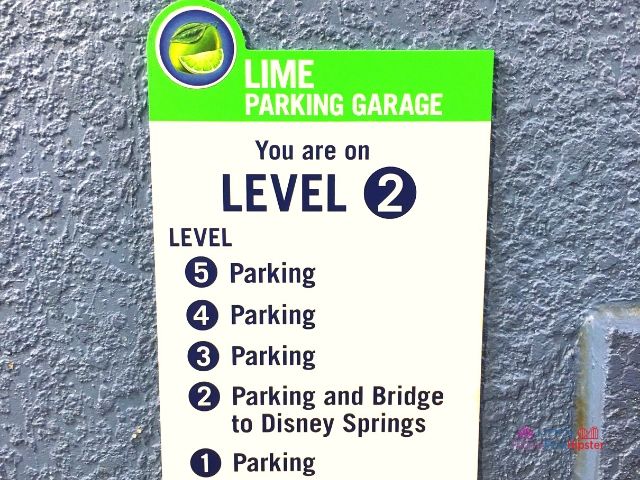 You will not be allowed to park your car overnight and as mentioned earlier, standard parking is free.
What are the safest, closest and most convenient parking spots for Disney Springs?
It depends on what your goal is for your Disney Springs trip.
In general, the Lime Garage is the most convenient place to park since it puts you out in the center of Disney Springs.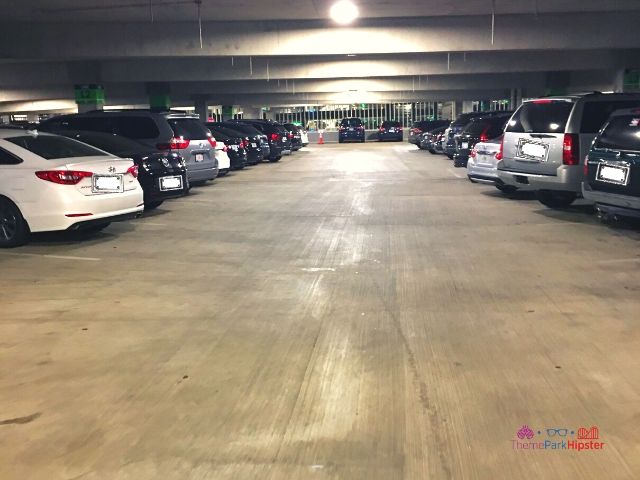 As far as safety, the parking garages are safe in my opinion as they are well lit and always have Disney staff patrolling the lot.
Disney Springs Hours
The Disney Springs area is open daily from 10 a.m. until 12 a.m.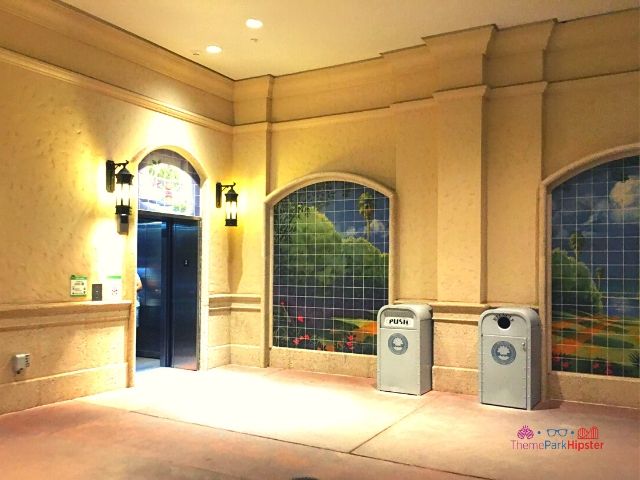 Being in a place as fun-fill as Disney Springs can get very exciting and you may want to plan your trip around some of the experiences here.
Shops and Restaurants: Open Daily (hours will vary based on the brand)
NBA Experience: 12 p.m. – 11:30 p.m.
Splitsville: Daily hours range from 10:30 a.m. – 2:00 a.m.
Disney Ticket Center and Guest Relations: Daily from 10 a.m. – 11:30 p.m.
Things to Do at Disney Springs
Did I mention that there are a ton of interesting things to do at Disney Springs? Well, now you know!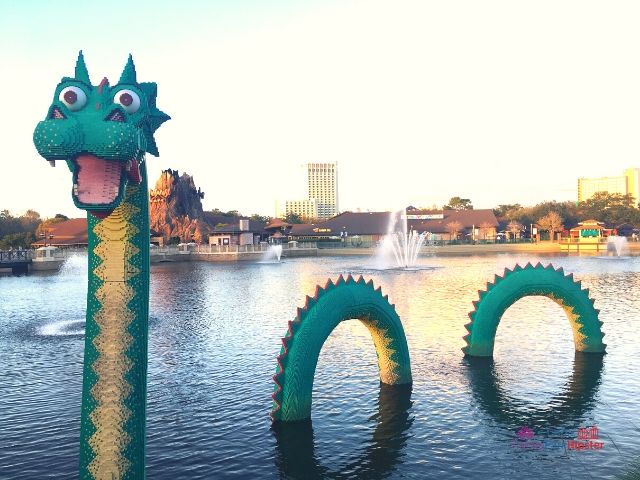 Most times, you can't do everything in one day. Which is why you will find me at Disney Springs a lot.
There are so many places to shop, LEGO stores, restaurants that serve delicious meals, activities like bowling, live performances, and so many other activities.
Most of the prices are pretty reasonable (for Disney) and worth the while experience.
If you are visiting Disney alone, then you'll be happy to know that there are things to do that interesting and fun for your adult solo trip.
Not only are there bars, but there are other interesting places like Morimoto Asia, the Basin, Coca-Cola Orlando Store, and lots more.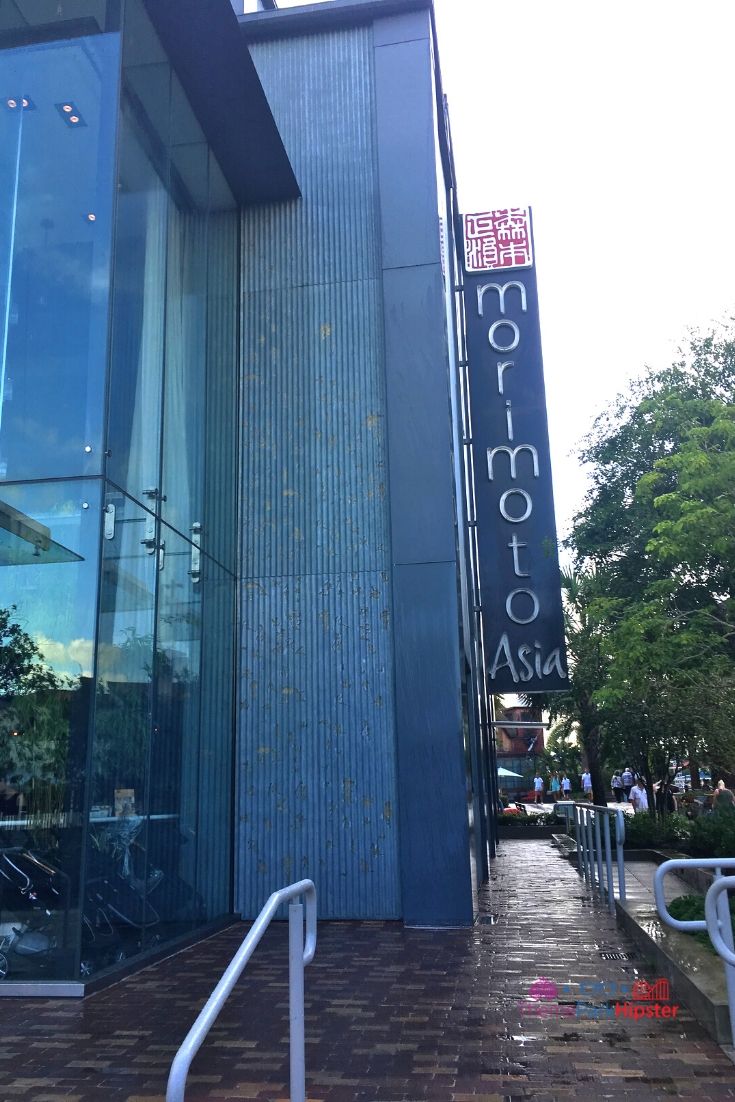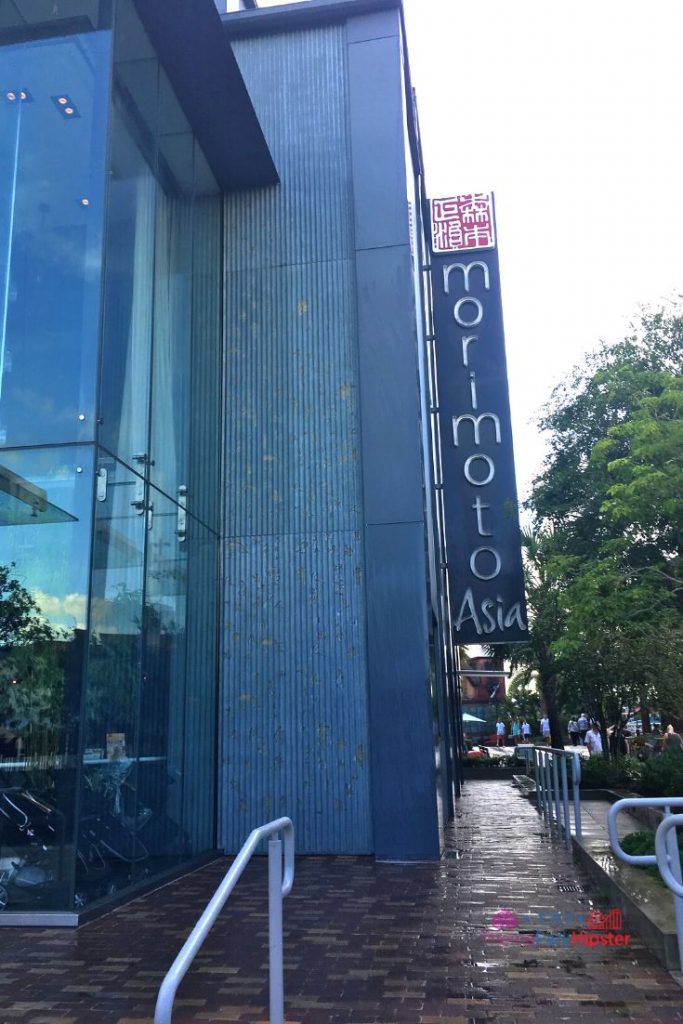 There will never be a dull moment when coming to Disney Springs by yourself or with your family.
You can trust us on that!
Special events at Disney Springs include:
Discover Pet-Friendly Finds at Disney Tails Inside Marketplace Co-Op: Time: Daily 10:00 a.m. – 10:00 p.m.
Enjoy Wing Special & More During Football Sundays at Splitsville Luxury LanesTM: Time: Sundays 10:30 a.m. – 11:55 p.m.
Karaoke the Night Away – Step into the Spotlight at Stargazers Bar: Time: Fridays 8:00 p.m. – Midnight
Live Out Your Hoop Dreams at the All-New NBA Experience: Time: Daily Noon – 11:00 p.m.
Theme Park Hacks at Your Finger Tips. Plan your next vacation with the latest tips and tricks on the ThemeParkHipster App. Download Today!
What to Know Before You Go?
Before you head out to this popular Disney adventure, you should know a few things to help make your experience the best it can possibly be.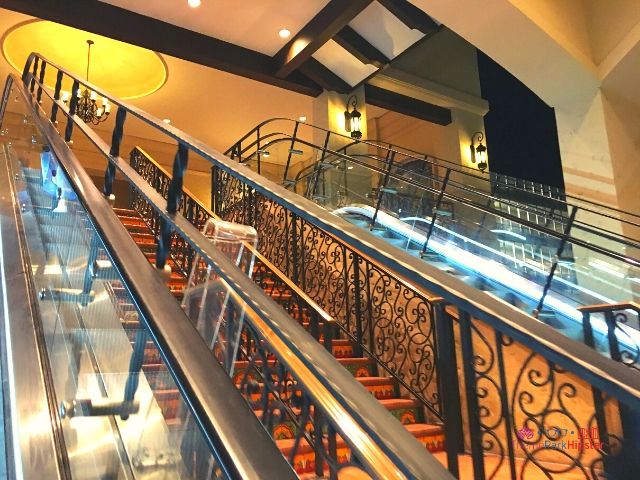 Can I Take the Bus from Disney Springs to the Disney Parks?
Yes, you can. Disney has a transportation system that has been made available to all guests for free.
However, you will pay with your time if you choose to get on the bus system as the buses will only go to the Disney resorts.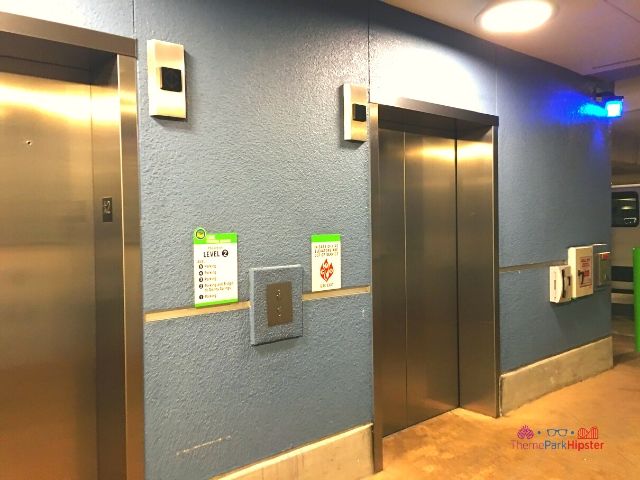 So, you would have to take a bus from Disney Springs to a resort, then wait for another bus (or another form of free Disney transportation) to take you to your theme park of the day.
Read: What's the Cost to Park at Disney World? (How to Park for Free)
Here's the Bus Schedule to Disney Springs:
From the 4 Disney theme parks – daily bus service is available from 4:00 p.m. until 11:00 p.m. or 2 hours after the theme parks close, whichever is earlier.
From select Disney Resort hotels – daily bus service is available from 45 minutes prior to opening until 1:00 a.m. Return service to Disney Resort hotels ends at 2:00 AM.
Final Thoughts on Parking at Disney Springs
Sharing this information with you and helping you understand the Disney Springs parking system has been so much fun!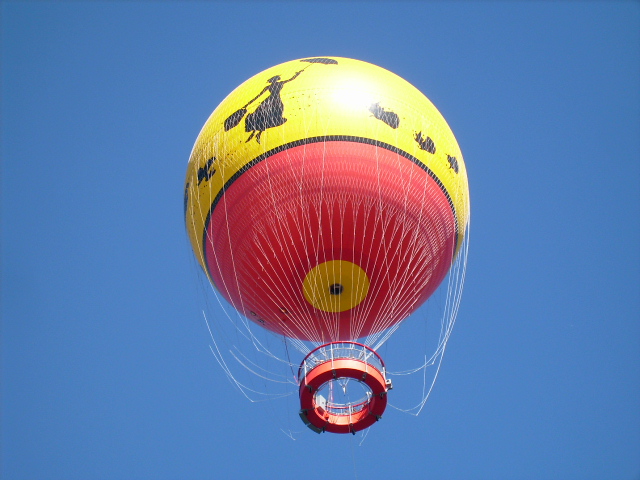 The bottom line is that Disney Springs is completely amazing (and they know it), which is why they try to make every bit of the experience including parking and transportation as convenient as possible.
Disney Springs should be a must-do visit for your family or even if you're on your own.
That's what makes it unique; you can go with or without company and still have so much fun!
I hope the information provided builds your excitement and makes planning a lot easier.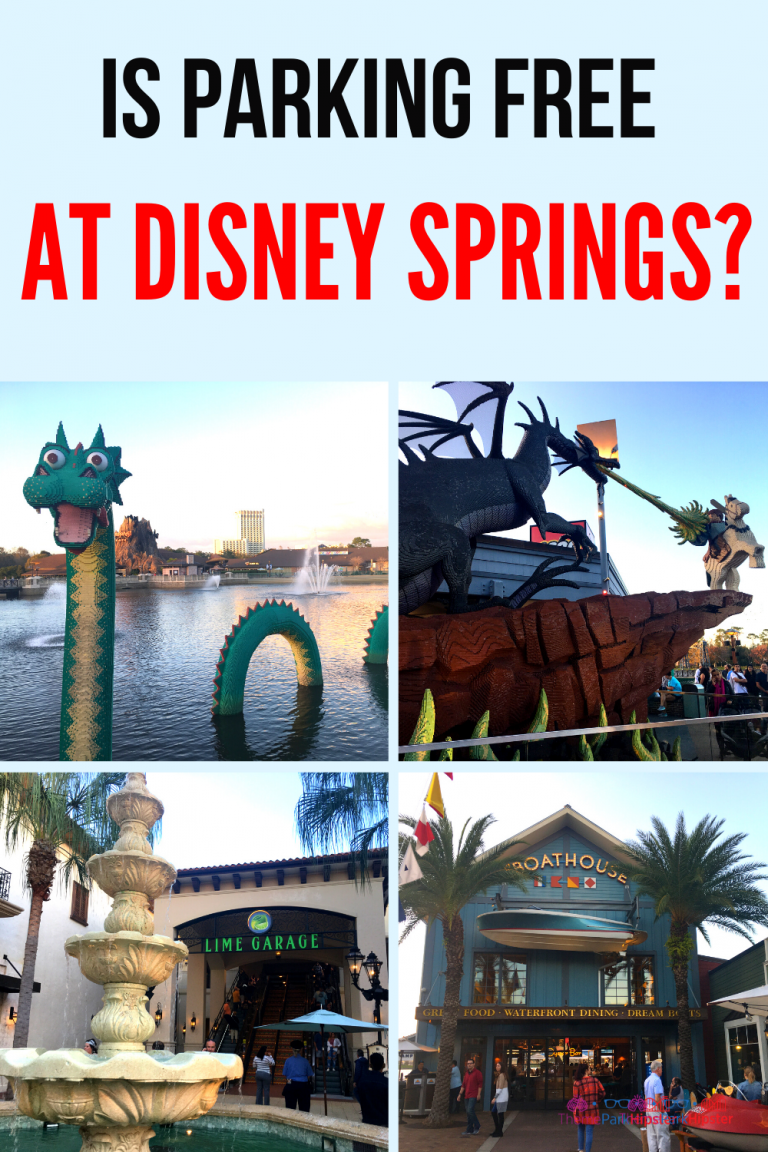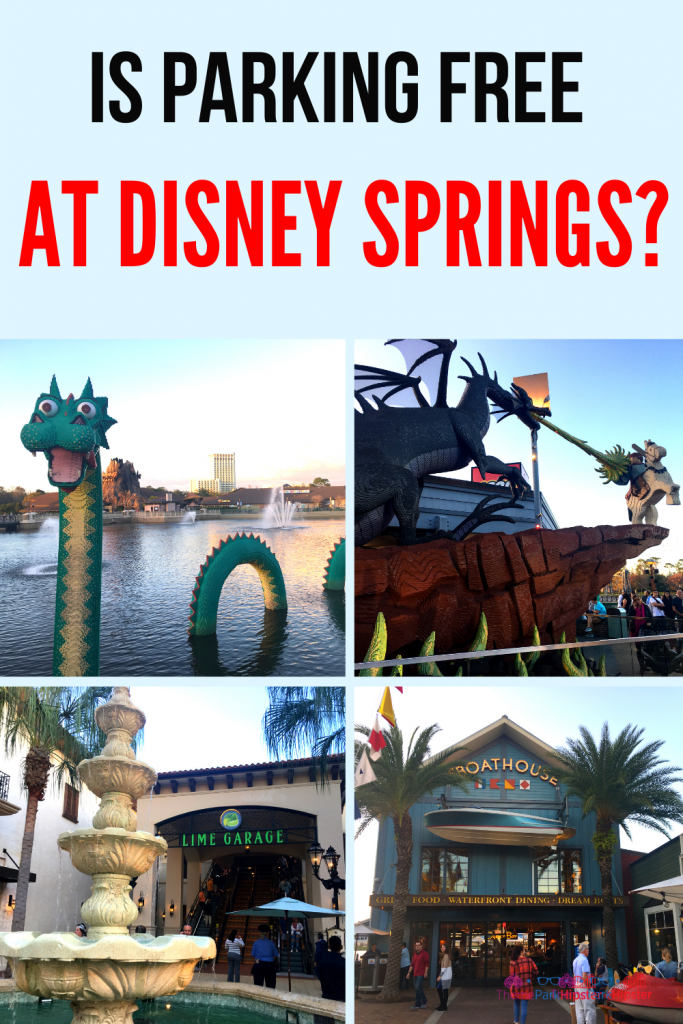 Now that you know what to expect from Disney Springs, read How to Plan for Disney Even If You Only Have A Few Days here!
Until next time, Happy Park Hopping Hipsters!
NikkyJ
(Original Article Date: June 6, 2016/Updated January 25, 2020)