So, you've decided to go to theme parks alone…
Now what's next?
I want you to know that you're choosing a great way to travel to the parks. Lots of people may be asking if it's weird to go to a theme park alone?
Absolutely not!
It's different for many people, but you should try going solo to a theme park. I love this form of travel, but I don't expect anyone else to jump on the bandwagon.
It's something you have to get used to and I always want to make sure you're comfortable with going to a park like Walt Disney World alone.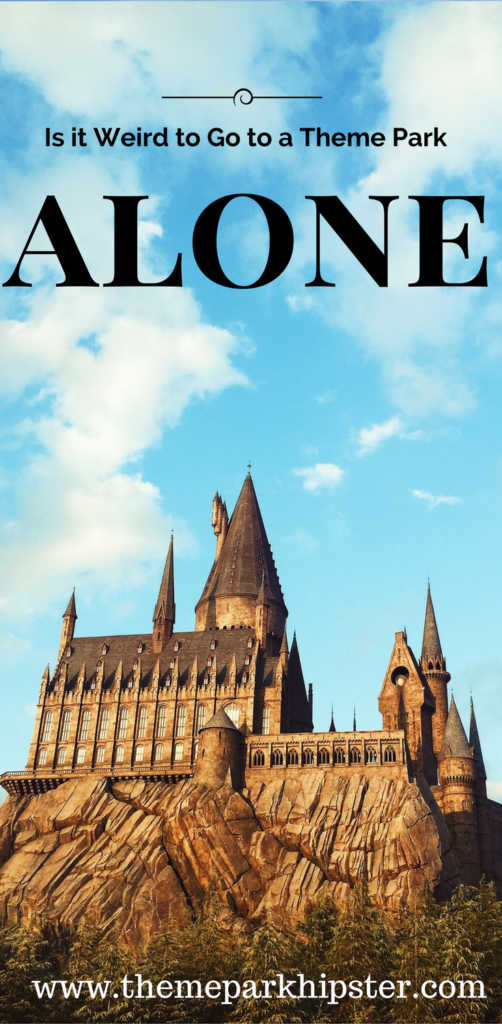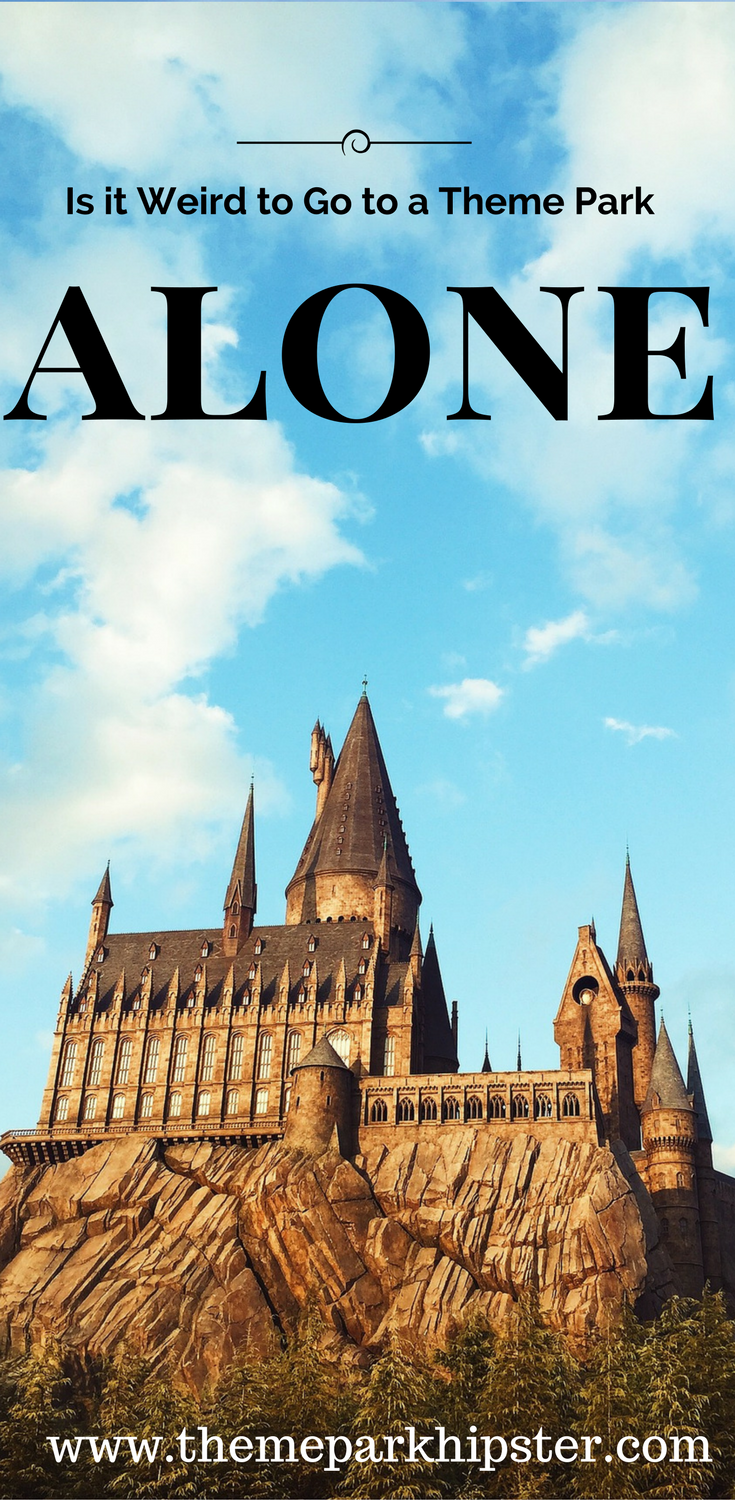 THIS POST MAY CONTAIN AFFILIATE LINKS. PLEASE READ MY DISCLOSURE FOR MORE INFO.
One of the benefits a lot of theme park hoppers talk about is the advantage of having a sense of freedom.
You can cover so much territory, because there are certain things you would be hesitant to do in a larger group.
When you're by yourself you're more likely to say, "hey, why not?"
And that's pretty much the gold standard phrase of your entire trip alone.
There's no complaining of "I don't like this ride," or "why do we have to see this show, I only want to do rides."
This is your trip and your time, which is an amazing way to travel. We'll save more of that discussion for another post to come. I want to focus on giving you some quick tips.
For you guys, I now have The Solo Theme Park Traveler's Guide for theme park hopping alone.
A quick handbook I wanted to share with you all. In celebration of the release, I put together this post of tips for enjoying a solo theme park trip.
Watch the full video of 18 Tips to Do Theme Parks Alone below!
Theme Parks Alone (18 Tips for Doing Theme Parks Solo - Episode 6)
---
Now let's get into it!
18 Tips for Going to a Theme Parks Alone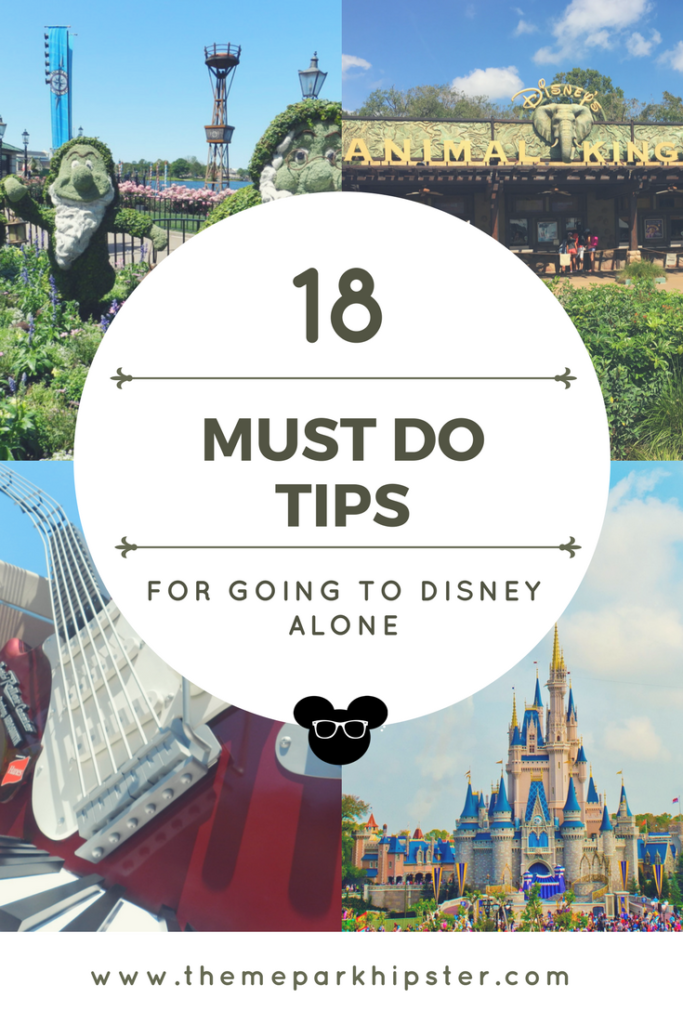 1 -- Pack lightly.
If you're planning a half a day or even a whole day, it's important that you pack light. I recommend wearing shorts or pants with pockets to place your essentials in. The most I'd recommend bringing is a small camera bag to use instead of your pockets.
2 -- Bring a camera.
Capture your newly created memories and replay them over and over once your day or vacation is done.
3 -- Plan your day.
There are days when the voyage is sweeter with spontaneity. Mapping out your day is a good way to make sure you're able to enjoy each must do item.
Route your path around the park in advance by downloading a map online or on your phone.
4 -- Get there early.

 
The early bird catches the worm, you snooze, you lose…well you know what I'm trying to say. It's the classic tip for any theme park goer in Florida particularly any fans of the famous Mouse or Wizard.
5 -- Go during the slow season.
The best times to visit Walt Disney World, Universal Orlando Resort, or the other Florida parks are:
second week of January
late February
between the second week after Easter and the week before Memorial Day
September
mid to late October
second to third week of December
6 -- Try something new.
Get out of your comfort zone. Enjoy a new attraction, show, drink, or photo-op you've had on your theme park bucket list for a while.
7 -- Bring distractions.
Bring books, magazines, your phone, a great podcast episode, or a great conversation starter to have with another theme park fan in line.
Download Your FREE Universal Orlando Resort Solo Guidebook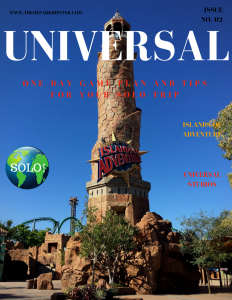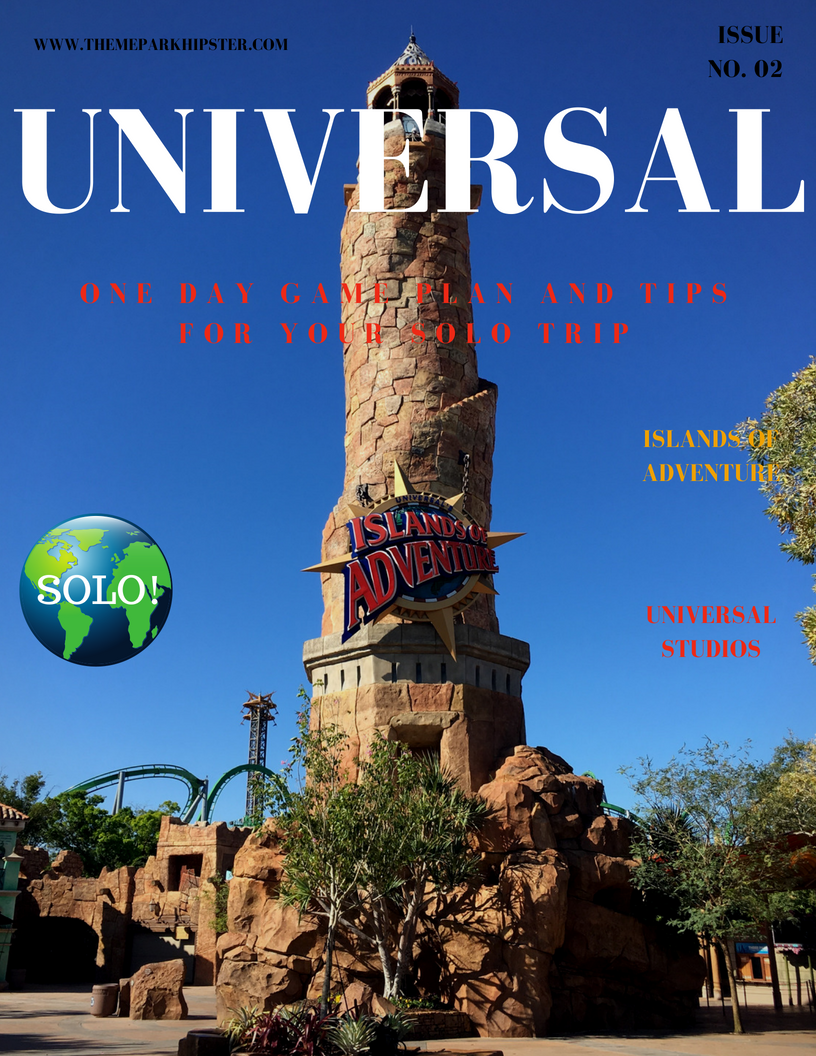 8 -- Maximize a hobby.
Make the most of a hobby such as photography, tasting new dishes, or journaling. I've see people on social media with accounts dedicated to Disney ducks.
View this post on Instagram
Others have turned to Disney for their running passion. Some hobbies are specific to your personality and is a great way to expand yourself.
9 -- Dine alone.
Dining alone is still a little bit uncomfortable for some. It's more uncomfortable for me to dine alone than to go to a theme park alone.
Yeah, I know that sounds crazy seeing as I love taking on a whole theme park by myself.
Dining alone is a great way to expand food based hobbies such as, food touring and food photography. The parks offer great restaurants too.
They have improved from the normalcy of hot dogs, hamburgers, turkey legs, and funnel cakes.
10 -- Take your time and explore theme parks alone.
This is the time for you to get into the nooks and crannies the theme parks have to offer. Explorer the shops and alleys.
You can even enjoy different parades and shows that you wouldn't normally do in a larger group.
11 -- Enjoy a nice cocktail and a view.
I love combing a good cocktail and a great theme park. You can enjoy the ambiance of having a drink in one hand and a roller coaster behind you.
You can also do this inside a theme park resort.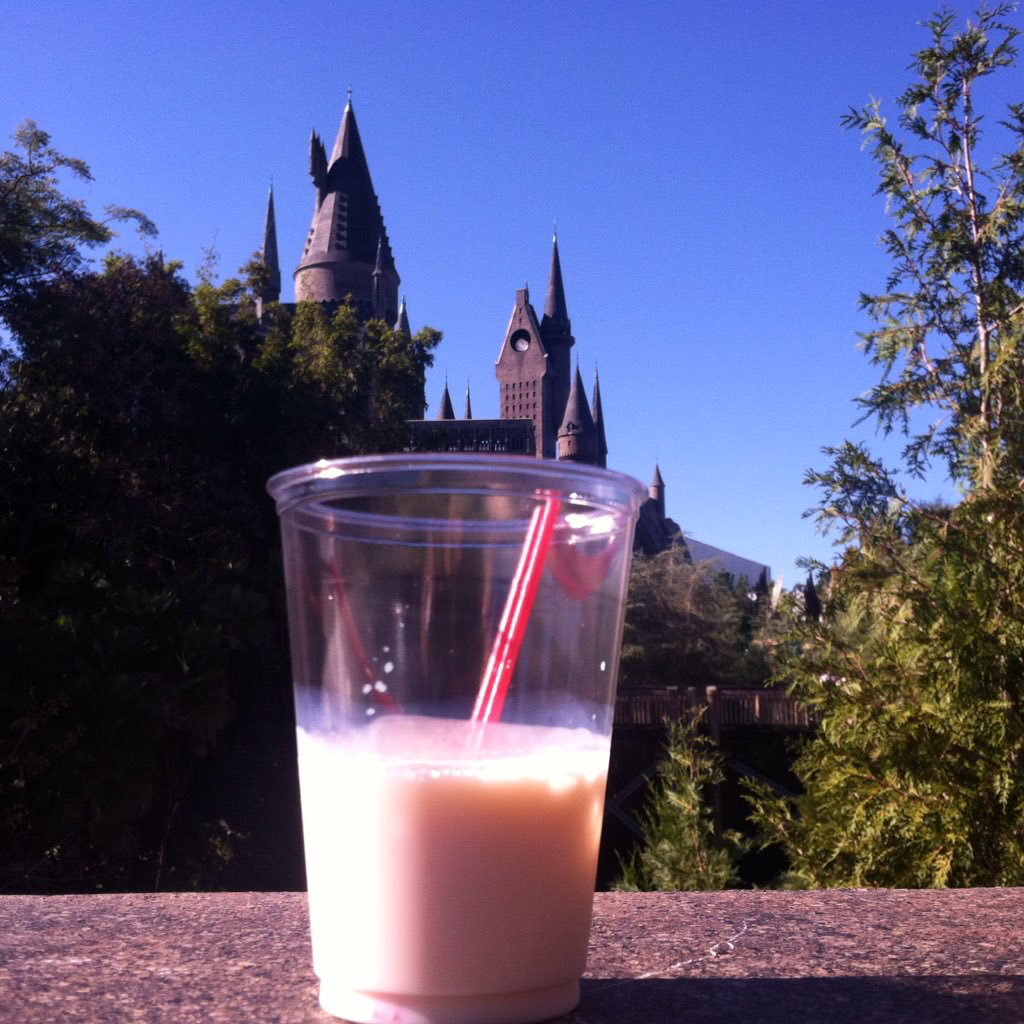 12 -- Be sociable.
You may think only families go to theme parks, but other solo adult park hoppers meet up and go together. It's an aspect of solo theme park hopping most people don't think about.
Be sure to use websites such as MeetUp.com and link up with people in the theme parks groups.
13 -- Take photos with characters in the park.
This may seem a little childlike, but it's actually a pretty cool thing. I know people who go alone just to do character photos.
Character lines can be long and are considered as important as an actual attraction.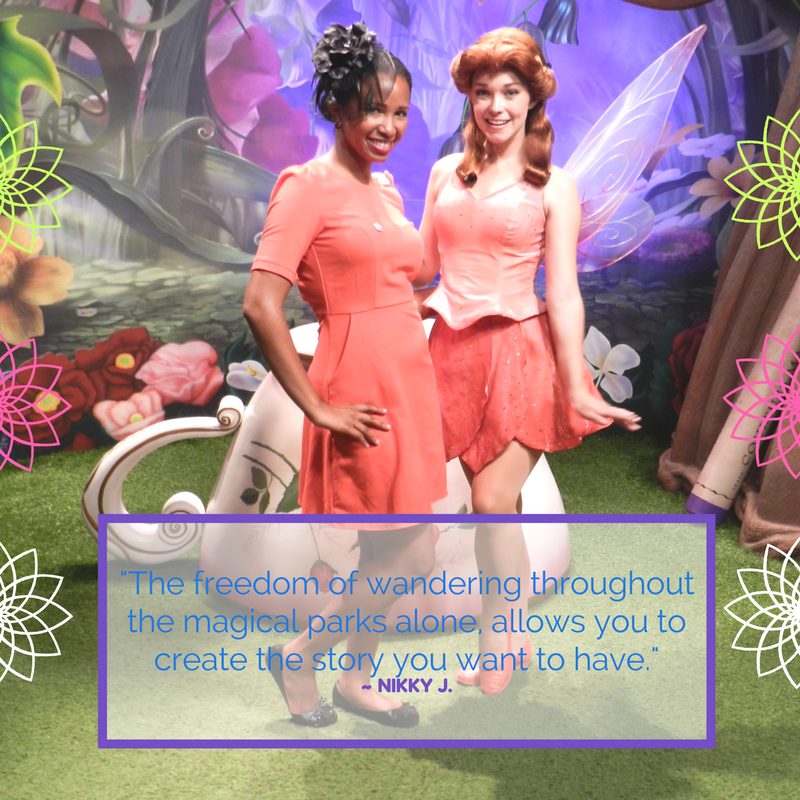 Hipster Power Tip: Go to Disney on special event nights. You may meet a very rare character out in the park taking pictures.
14 -- Decide on a destination for your solo theme park trip.
Decide which park you would like to try on your adventure. I would say this tip is very important. It helps make you more excited than nervous because you're in vacation planning mode.
One of my favorite parks to go alone is Epcot.
If you're a first timer it will be hard for me to give you a recommendation on which park to start your first solo trip.
I would have to know what kind of things you like to do, what city you will be in, and for how long?
15 -- Keep in touch with your love ones or someone that's close with you.
Safety in solo traveling should always be at the top of your priority list. The theme parks are definitely safe places to be, especially here in Florida.
Tighter security measures have also been added to the theme park protocols.
Hipster Power Tip: Let people know what your itinerary is, the park you will be attending, and ways to contact you.
16 -- Do a special theme park tour.
A great solo tour for any theme park goer is the Keys to the Kingdom tour. It takes you on a thorough behind-the-scenes tour of the Magic Kingdom.
The VIP Experience is also an option and gives you an in-depth guided tour throughout Universal Studios.
Busch Gardens offers so many tours that a lot of people are not aware of, including a Keeper for the Day tour. You can refer to the Complete Busch Gardens Tampa Bay Guide for a list of each tour.
17 -- Take advantage of the single rider line.
This line can cut your wait time in half and that's always a benefit of going to theme parks alone. It allows you to get around to many of the attractions quickly, because you don't have to wait in the normal ride line.
Be aware that on busy days if the regular line is long, then there's a chance the single rider line may be long as well.
Here's a tip from Rick, a YouTuber, about single riders.
Nemo and Friends is not a bad single rider type ride. So, if you come to a theme park by yourself…you get a clam by yourself!
#glassgeekdailyvlog some Epcot goodness. Epcot dapper day 2017
I agree with Rick. The Seas with Nemo & Friends usually doesn't have a long line. It's a nice ride to do alone. You will enjoy peacefulness while looking at the marine life in the aquarium at Epcot.
EXCUSE OF THE DAY: I don't have the money.

Solution: Change your lifestyle and budget. Remember, we always make time and money for the things that are most important to us. Read how to save for your trip here!
18 -- Have fun!
Solo travel is what you make it, so please try to enjoy yourself. Sometimes the unexpected or annoying points of your vacation are the best stories.
The best tip that I have for you today is to go to a theme park alone and have fun. These tips are here to help you get out of your comfort zone.
Going to theme parks alone improves your inner self because you have to:
figure out what to do
how to do it
how to enjoy it pushing pass the anxiety or fear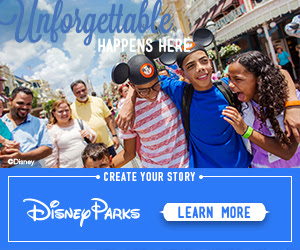 I hope this post has given you some tips and a brand-new light on how to go to theme parks alone.
Now go enjoy Disney, Universal, Busch Gardens, SeaWorld, Cedar Point, or any park in the world!
---
Want more theme park tips? Check out the theme park tips page. Are you planning a Disney vacation soon? Read the Disney Vacation Planning Guide for your next dream trip!
Don't forget to discover the new magical and mysterious Disney adventure of Pandora – The World of Avatar at Animal Kingdom® Theme Park.
Read More Reasons to Go to Theme Parks Alone:
Until next time, Happy Park Hopping Hipsters!
NikkyJ
(Original Publish date April 2017. Update April 2019)