The Solo Theme Park Traveler's Guide: Tips and Tricks for Solo Theme Park Hopping in Florida highlights how to enjoy theme park hopping alone in a simple and easy way. This lighthearted handbook will dispel the myths of going to theme parks alone and will inspire you to create your own solo theme park memories.
The Solo Theme Park Traveler's Guide will also give a quick breakdown on each of the major theme parks in central Florida: Walt Disney World Resort, Universal Orlando Resort, Busch Gardens Tampa Bay, and SeaWorld.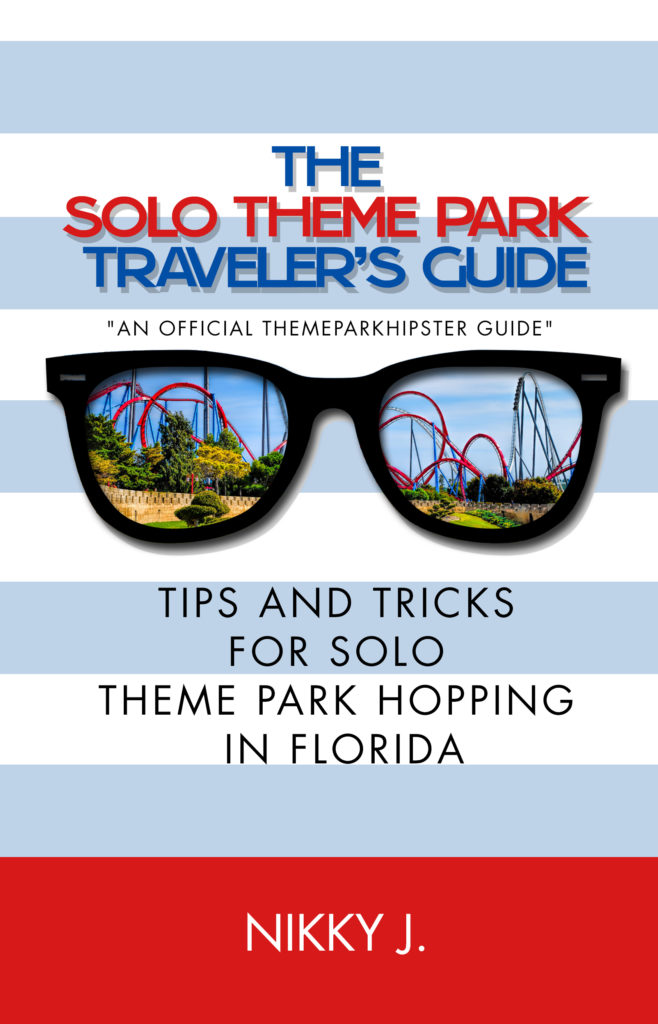 Get The Guide
In this easy-to-read guidebook, you will learn:
If solo travel is for you
What solo traveler tips to keep in mind
How to plan for your solo trip
The advantages of solo theme park hopping
The best times to go to the parks
How to pack for your trip
Where to stay
How to socialize
How to drink and dine at the theme parks
How to stay safe during your trip
How to travel to theme parks alone step-by-step
Get lost in a few of my solo travel adventures and read experiences and testimonies from other solo theme park vacationers.
This is your chance to be courageous and try something new!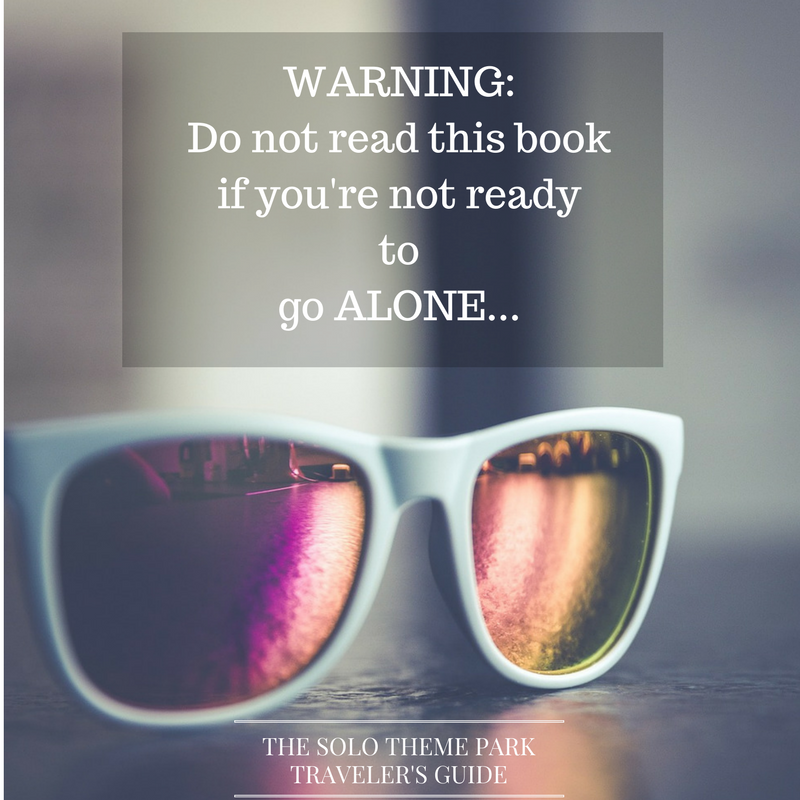 ---
Available Now
The Solo Theme Park Traveler's Guide has officially been released and is available for paperback and digital enjoyment!
Always check the Solo Travels page for up-to-date advice, stories, and info.
---
Sign Up for a FREE Walt Disney World One-Day Itinerary
Sign up to receive FREE THEME PARK TIPS for a chance to win a copy of The Solo Theme Park Traveler's Guide!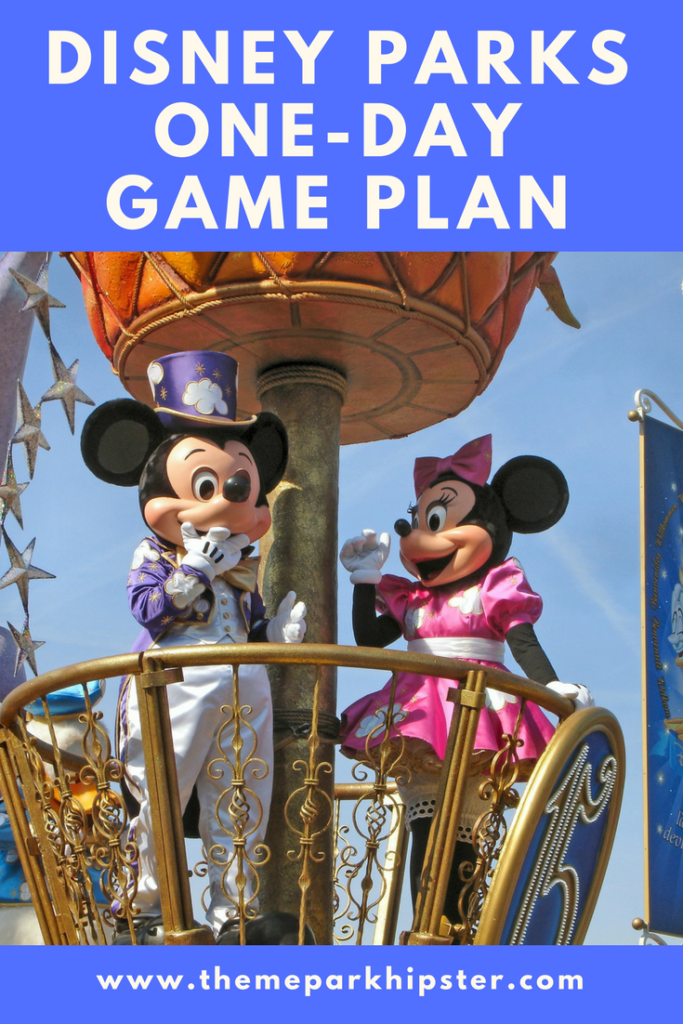 The FREE Walt Disney World itinerary will include a one-day game plan to each of the four major parks. The Magic Kingdom, Epcot, Hollywood Studios, and Animal Kingdom. Just fill out the boxes below.
---
Reviews 
Helpful advice all wrapped up and a tiny little book package.
Even though I live in Central Florida and hit the theme parks as often as possible you can always learn a little more. And this book actually has helped me a few times. I used most of the advice within the book and I always have it's nice to see it in print. but not only does the book give the advice that I already have used in my life it also has taught me just a little bit more. I will carry it with me in my backpack as I travel from theme park to theme park.
Rick
Vlogger, Almost Most Daily Vlog
---
A must have!
Great book, well written and very easy to read. I find myself taking it with me whenever I go to Disney or Universal parks by myself. I love the tips and find myself trying new things that I never the parks had to offer. I definitely recommend this book to other solo Theme Park travelers.
Andy
Tech and Tax Blogger, The Handy Tax Guy
---
Love this guide.
Love this travel guide! Really well written and full of tons of helpful info for navigating Florida theme parks.
Amazon reviewer
---
It helps you plan your trip better, save money and have an overall great theme.
Very helpful!!! Especially for those who have no clue what all you can get out of a theme park, It helps you plan your trip better, save money and have an overall great theme park experience.
Amazon reviewer
---