Ride the Movies and be a star on your trip to Universal Orlando! In this movieland-inspired theme park, you'll want to know where to find the best Universal Studios photos to take.
We all have our favorite rides at Universal Studios Florida, but what I want to do is to give you some epic spots to take photos for your social media pages!
Universal Studios Florida was the first theme park on the Universal Orlando Resort property. It's here where you can "ride the movies" and take dope pictures at the same time!
THIS POST MAY CONTAIN AFFILIATE LINKS. PLEASE READ MY DISCLOSURE FOR MORE INFO. Which means if you click on certain links, I may receive a small commission at no additional charge to you.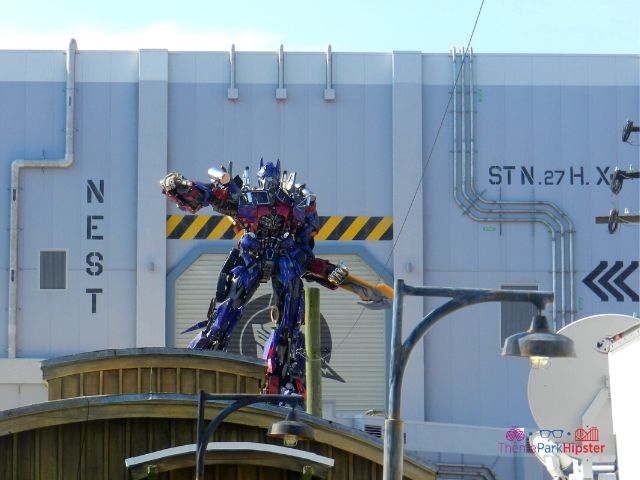 Best Photo Spots in Universal Orlando
In the past decade, Universal Studios has gone through fantastic changes and has evolved to be one of the top theme parks in the world.
Now let me share with you my top 15 spots to snap the best photos at Universal Studios Orlando!
1 – In Front of the Universal Studios Florida Globe
You must get a photo in front of this iconic Universal Orlando globe. This is where you know you have officially made it to Universal Studios Florida.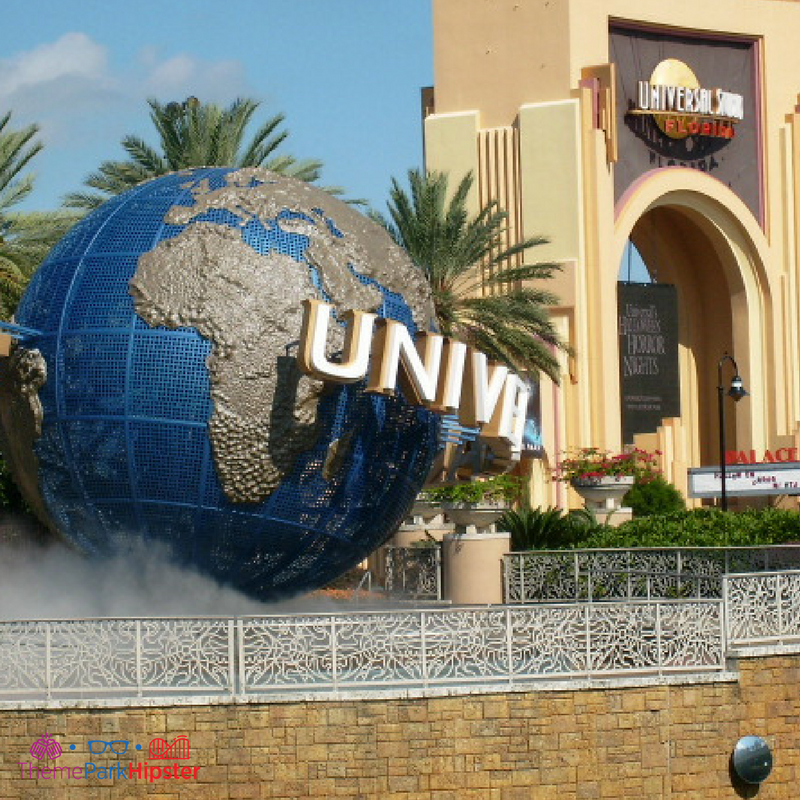 Be sure to catch it at the right time. The globe spins, so snap your photo right when the Universal words on the globe are exactly behind you.
2 – New York City Neighborhood Backdrop
Be sure to get a photo in front of the miniature New York City neighborhood back drops. You'll have iconic New York buildings and skyscrapers behind you that are amazing to post on your social media networks.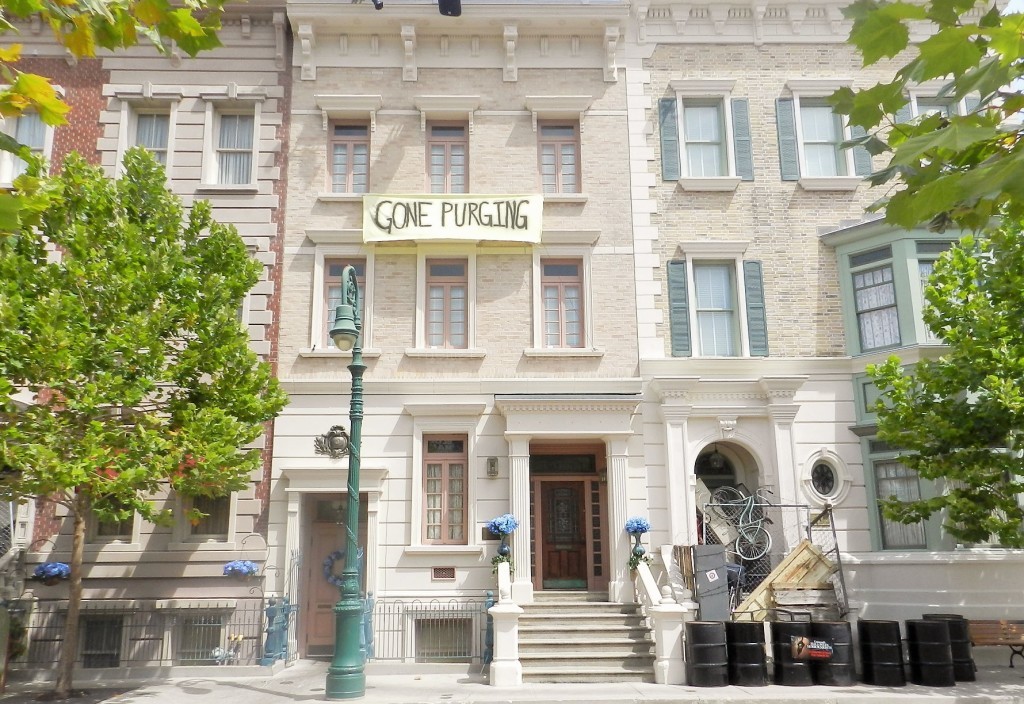 Plus, it's a nod to the true reason Universal Studios Florida was built – to place you directly on the set of the movies.
3 – The Hogwarts Express and Platform 9 ¾
Next is the King's Cross train station. When you approach Hogwarts Express, you'll be thrown immediately into the magic of Harry Potter.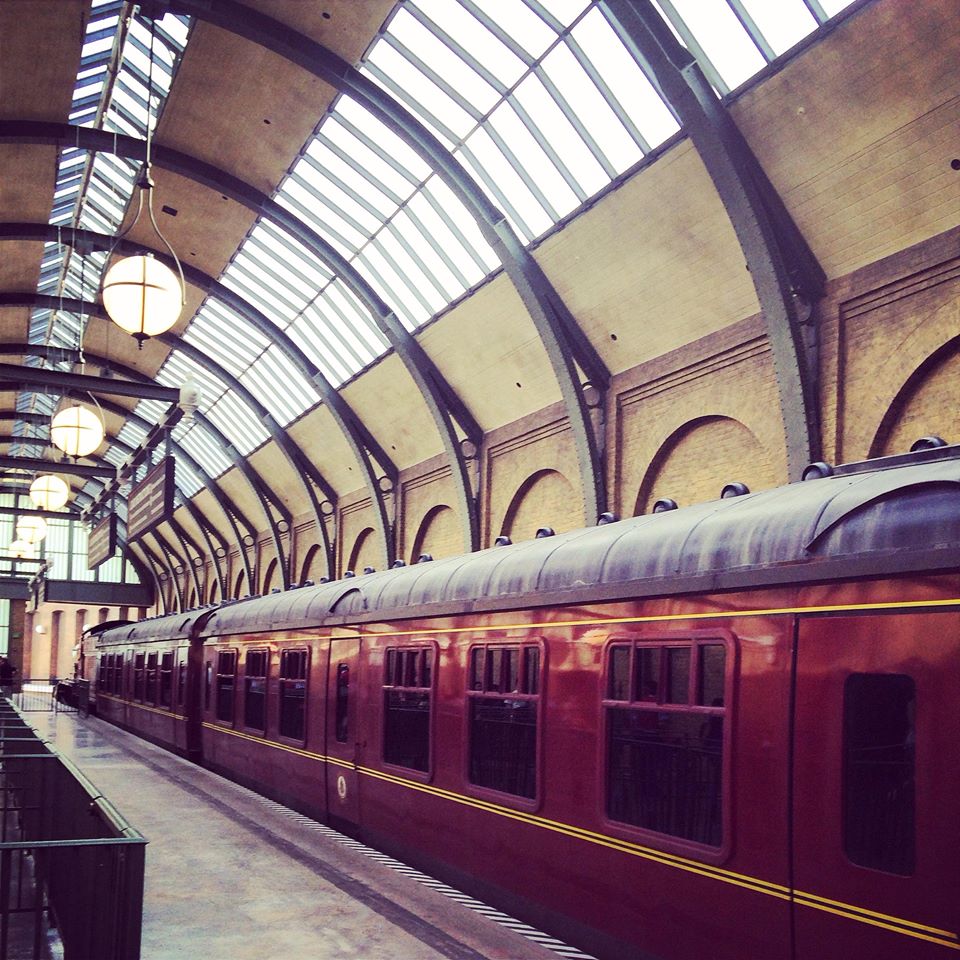 The Hogwarts Express was a game changer when it was built, combining park-to-park transportation with attraction entertainment.
This charming train is definitely a photo spot that you must get on your Universal Orlando trip.
Hipster Power Tip: Remember that you'll need a park-to-park admission ticket (Universal Studios and Islands of Adventure) to experience the Hogwarts Express.
4- The Knight Bus
Even if you're not a Harry Potter fan, you have to greet Stan in front of the purple triple-decker Knight Bus. This is not only an interactive experience must do, but it is a great addition to your photo album.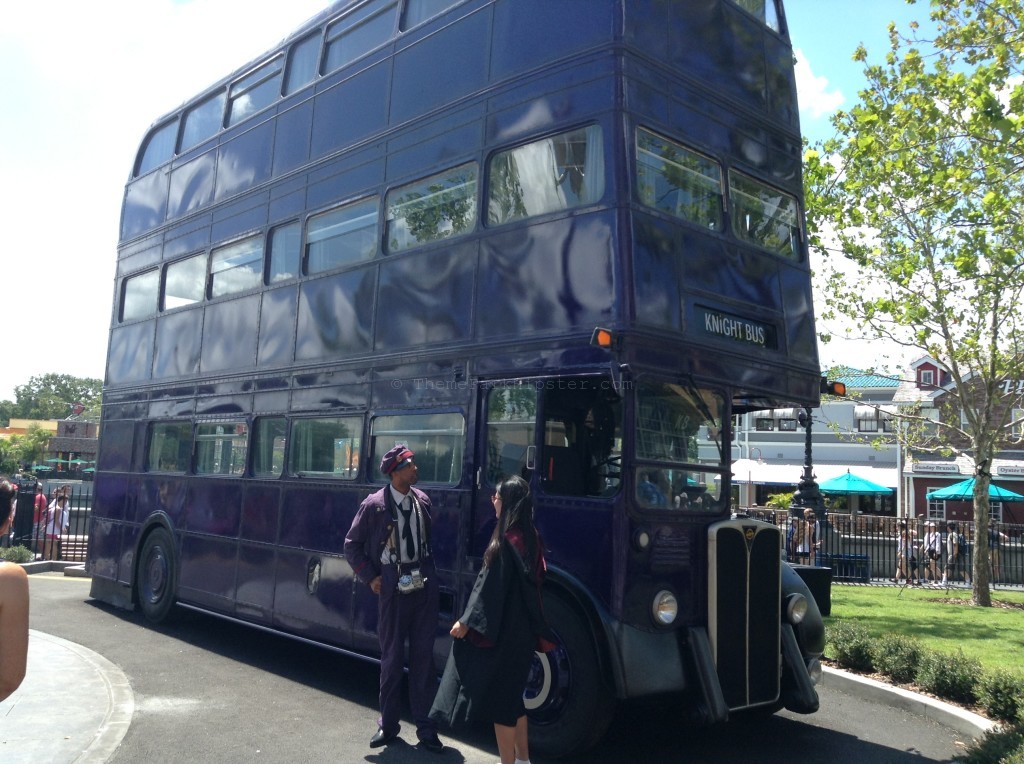 Be sure to get in a little conversation in with a talking shrunken head inside of the Knight Bus.
This is one of the top Universal Studios photos for you to take on your trip.
5- The Vanishing Cabinet in Knockturn Alley
This popular cabin is both a myth and legend to us Potter fans.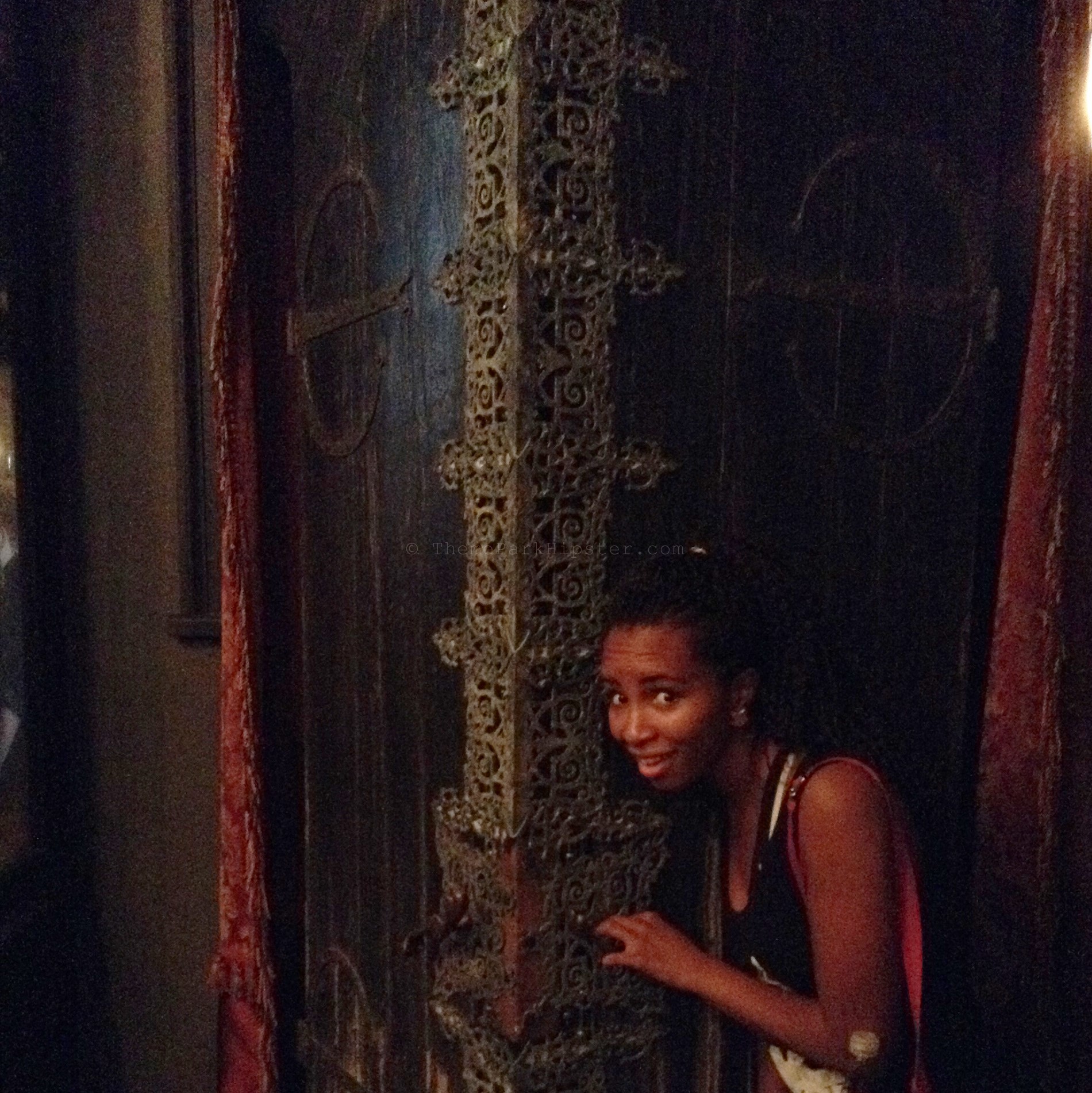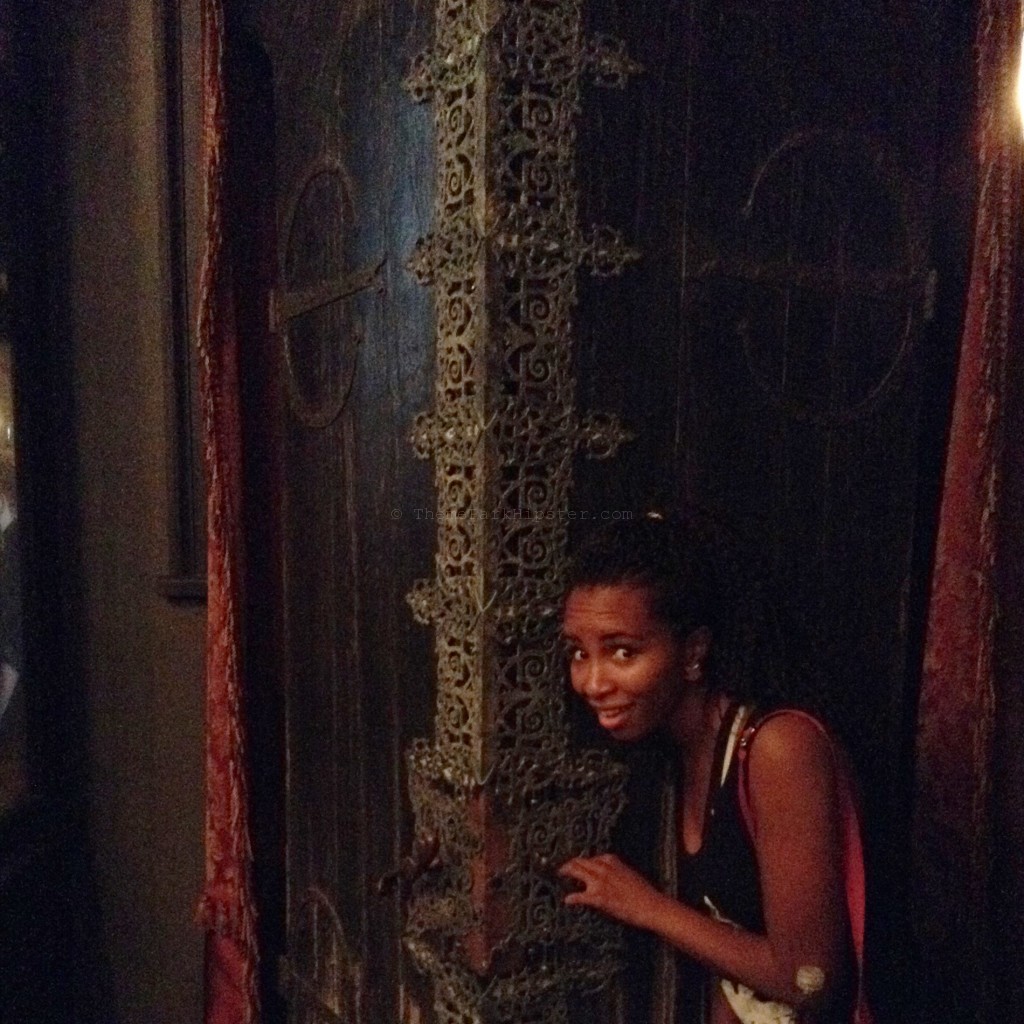 While you're in Diagon alley, be sure to stop inside Knockturn Alley to find this mysterious vanishing cabinet to take your photo in front of for your epic solo trip memory!
Hipster Power Tip: While snapping your photo in front of the Vanishing Cabinet, be sure to listen out for a little bird chirping inside.
6 – The Gringotts Bank with the Fire-Breathing Dragon
When you are in Diagon alley be sure to head out of Knockturn Alley and go in front of that crooked bank that has the dragon standing on top.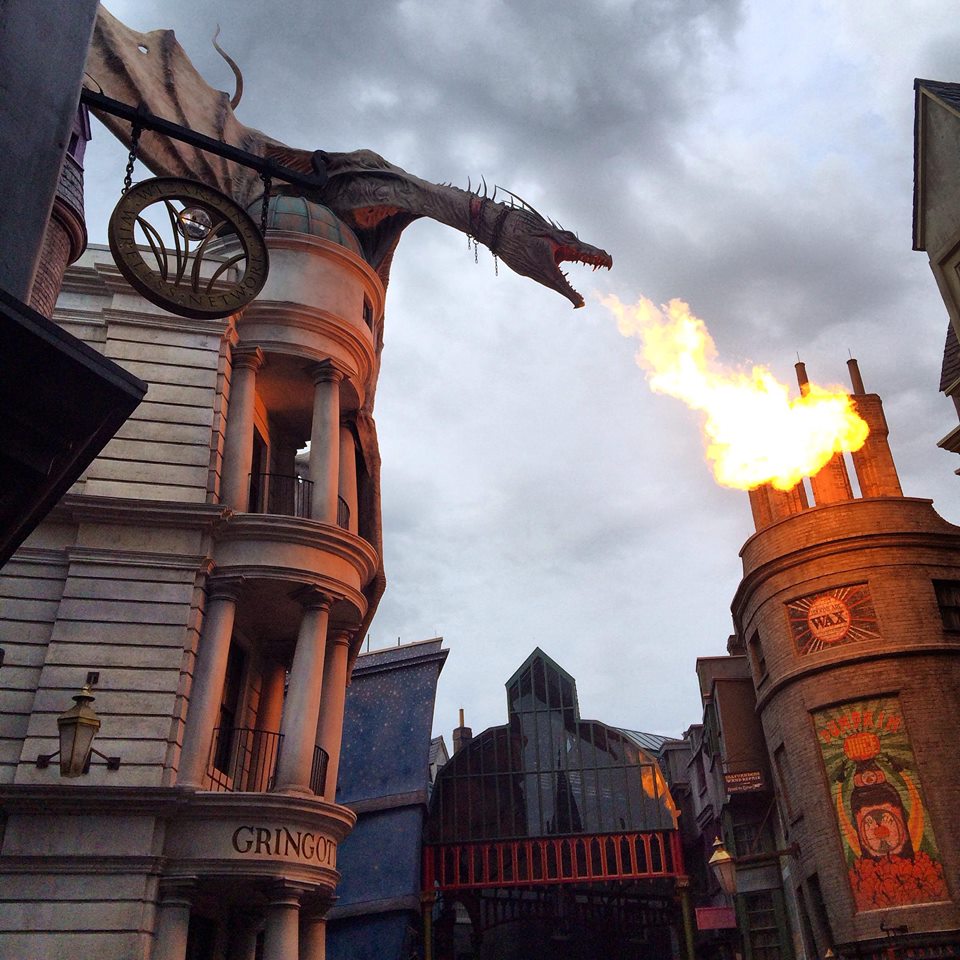 If you wait for a little bit, fire will explode out of the gigantic dragon's mouth!
This is the ultimate Universal Studios photo that you must get on your trip.
7 – Motorbike and Sidecar in Diagon Alley
It's Sirius' motorbike!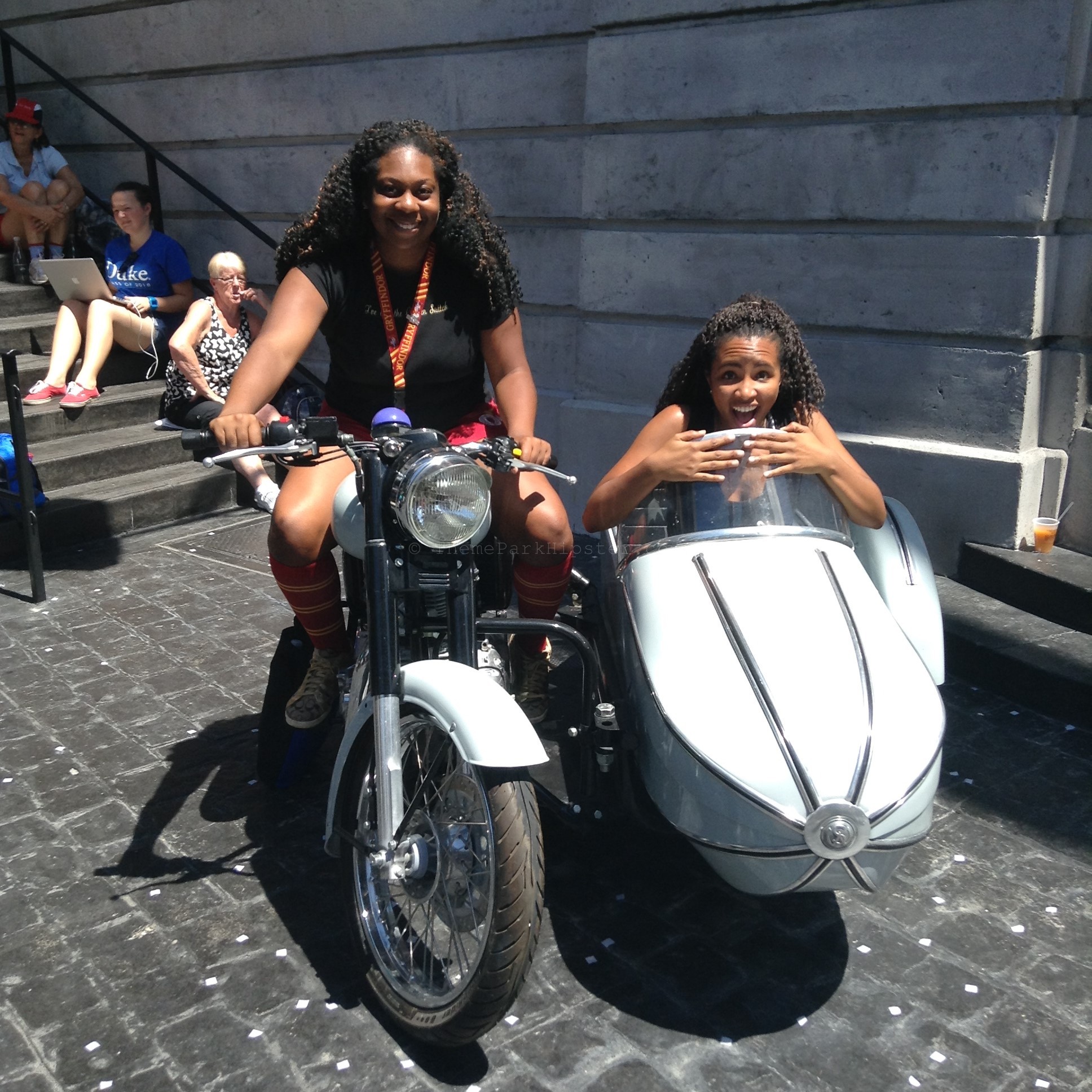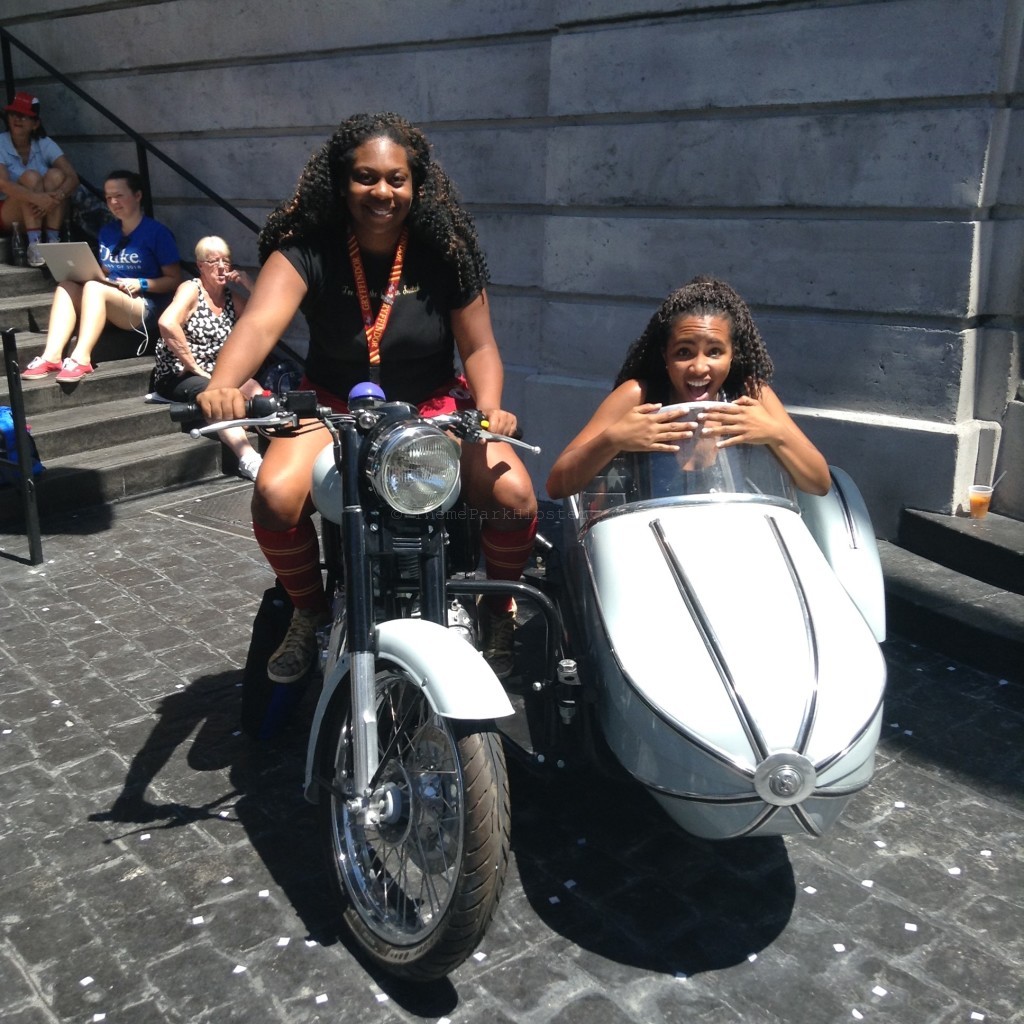 If you're on a solo trip, don't worry about not having that extra person. Just pretend that you have one of your favorite Harry Potter characters sitting right next to you inside this motorbike.
This is one of my favorite Universal Studios photo spots inside of Diagon Alley.
Read more about the new Hagrid motorbike roller coaster here!
8 – The Actual Leaky Cauldron
Yes, there is an actual leaking cauldron. You can find this photo opportunity at the Leaky Cauldron restaurant inside the Diagon Alley section of Universal Studios Orlando.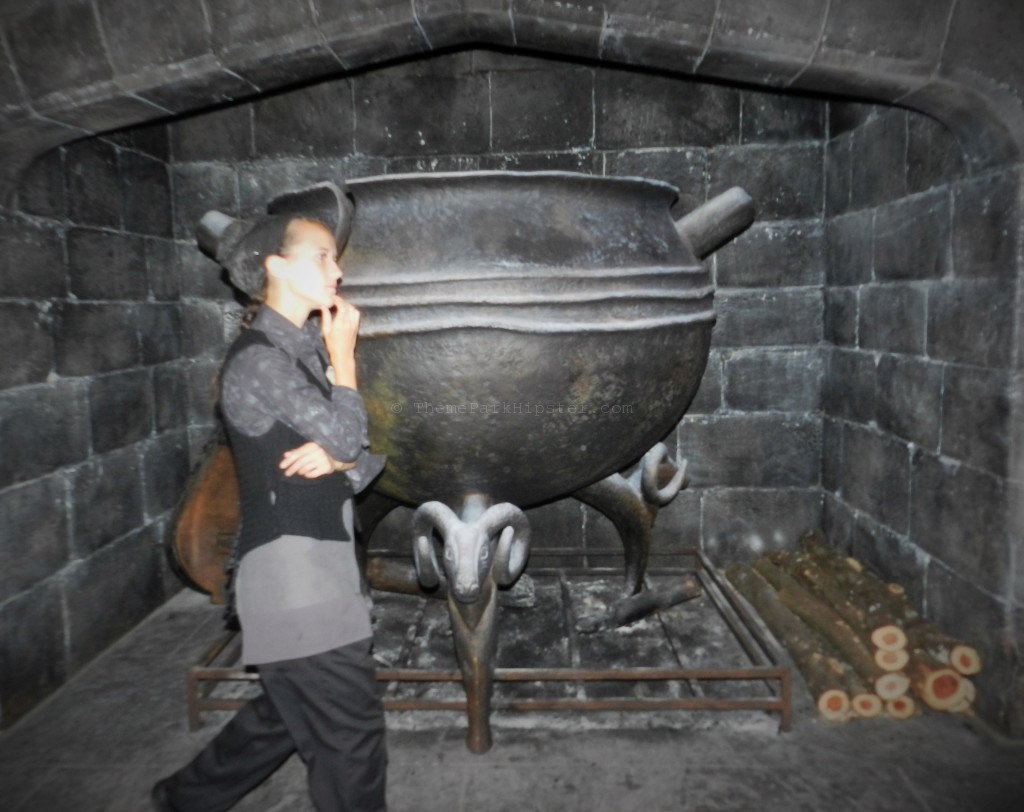 Here you can also take a lunch break and grab some British food inspired by the Harry Potter films.
9 – The Jules Verne Train (Doc Brown's DeLorean and Time Train)
You can find Doc Brown's DeLorean and time train right after you leave Springfield. This DeLorean is a movie icon and definitely a Universal Studios photo spot must do!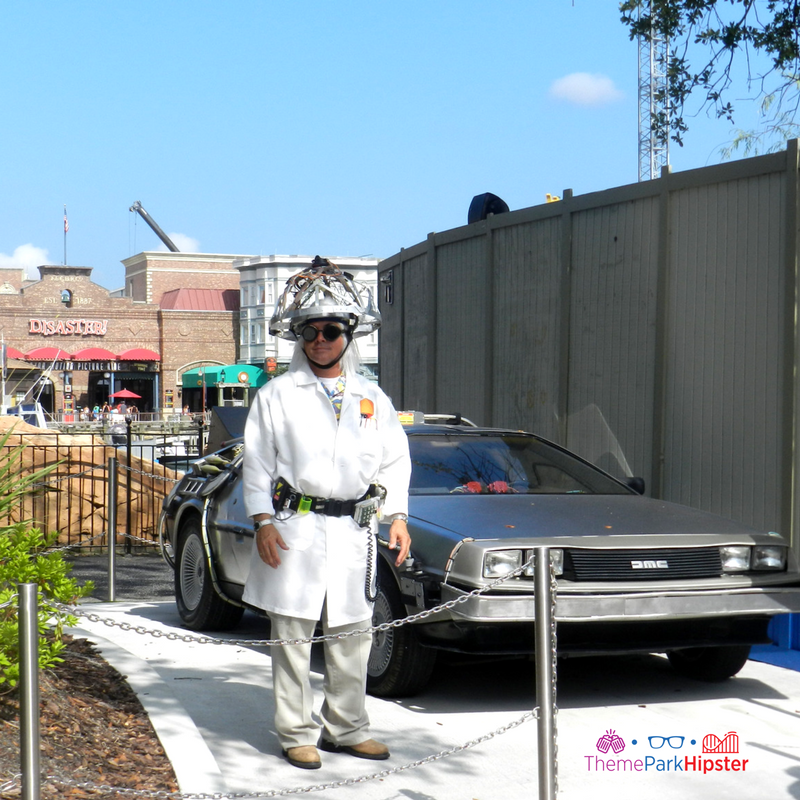 10 – Milhouse, Bart, and More Springfield Friends
Springfield's Simpson-inspired land has so many unique photo opportunities that you can come up with on your solo Universal Orlando trip.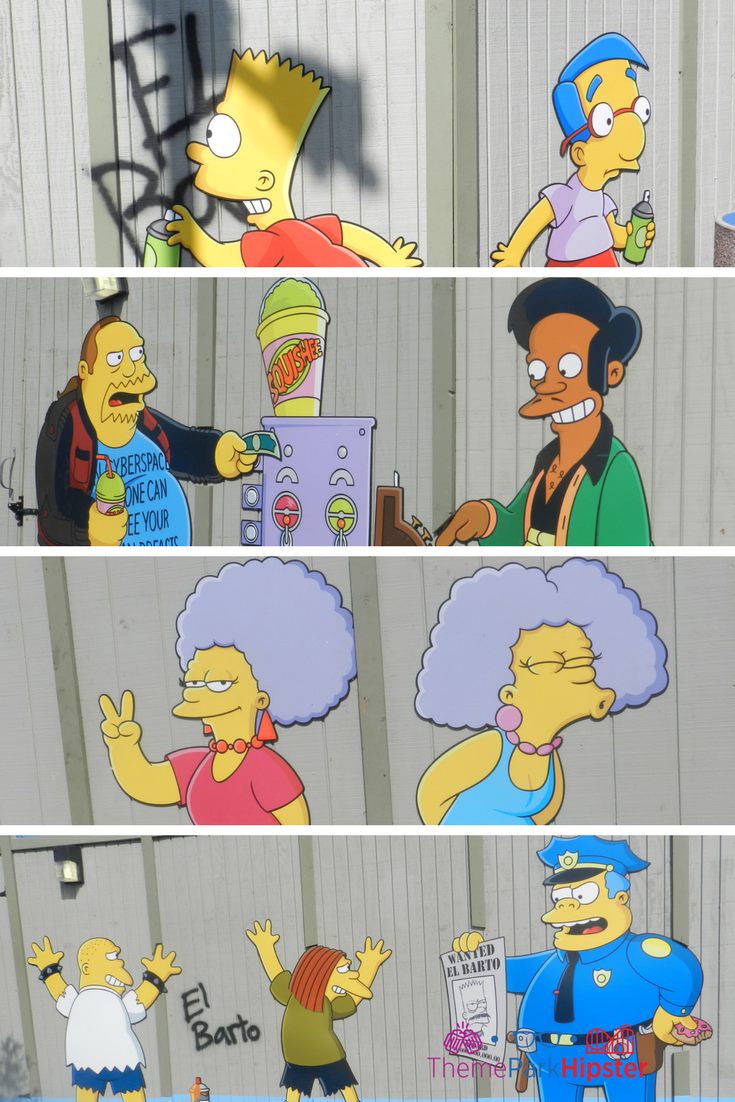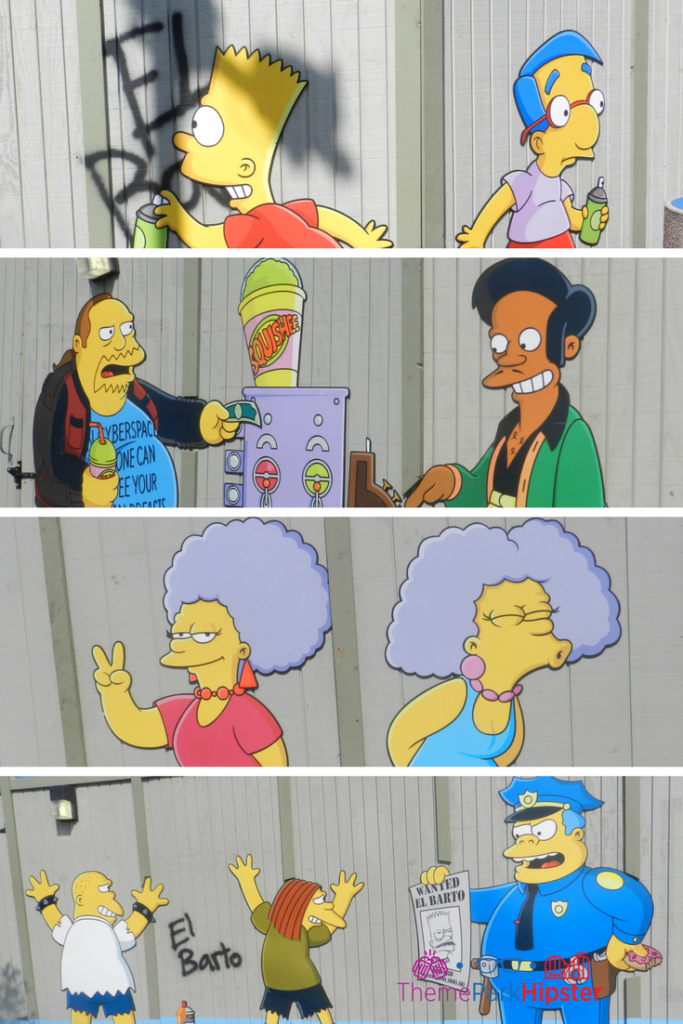 My favorite spot is the fence towards the back on the side of the Kwik-E-Mart where there are famous characters doing some infamous shenanigans.
As you can as you can see Bart is spray painting, while Milhouse is looking terrified as usual.
Read how to find your perfect vacation home rental in Orlando by Clicking HERE!
11 – The Men in Black Alien Attack Attraction
The Men in Black Alien Attack attraction has the incredible World's Fair icon in front of the ride.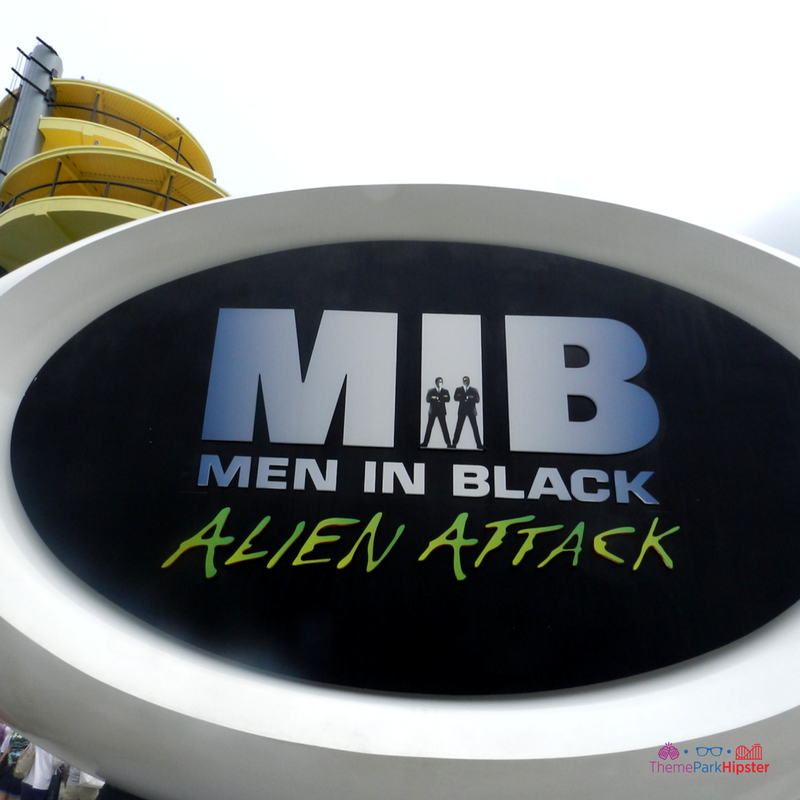 The yellow color pops in every picture I've taken and it's definitely a photo that you must have on your Universal Studios Florida day.
12 – The Famous Lard Lad statue in Springfield
This famous donut spot is where you will see many of the Simpson characters getting their sweet fix from in the Simpsons animation.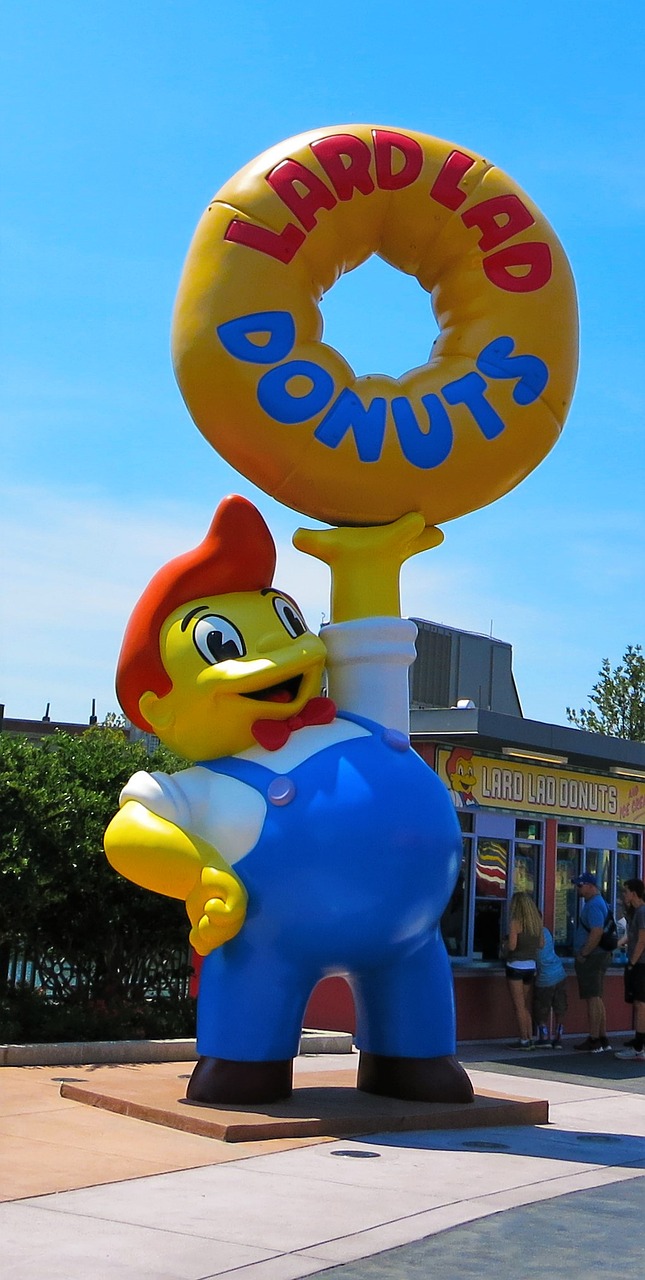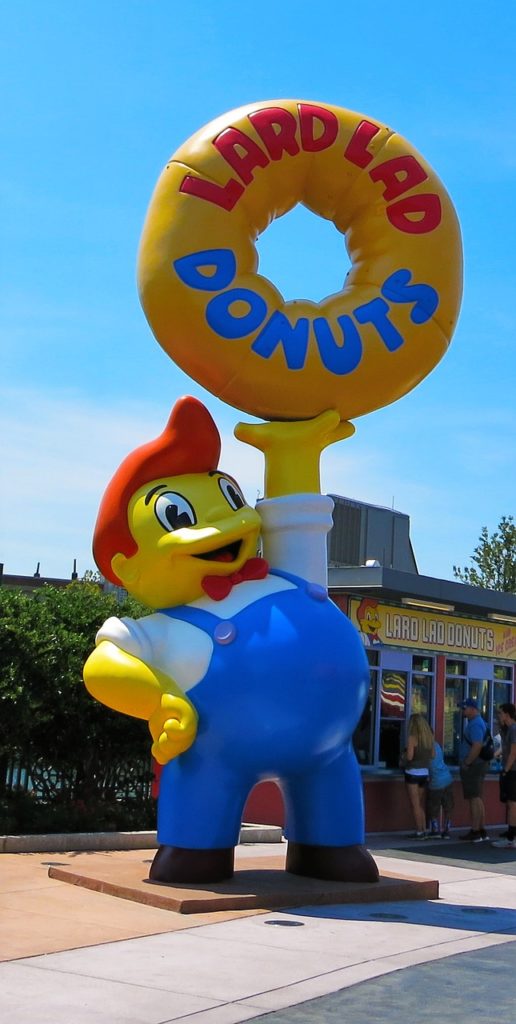 The famous Lard Lad statue inside of Springfield is definitely an Instagram-worthy spot and one photo that you cannot miss on your trip.
Plus, this Universal Studios photo looks good from all angles!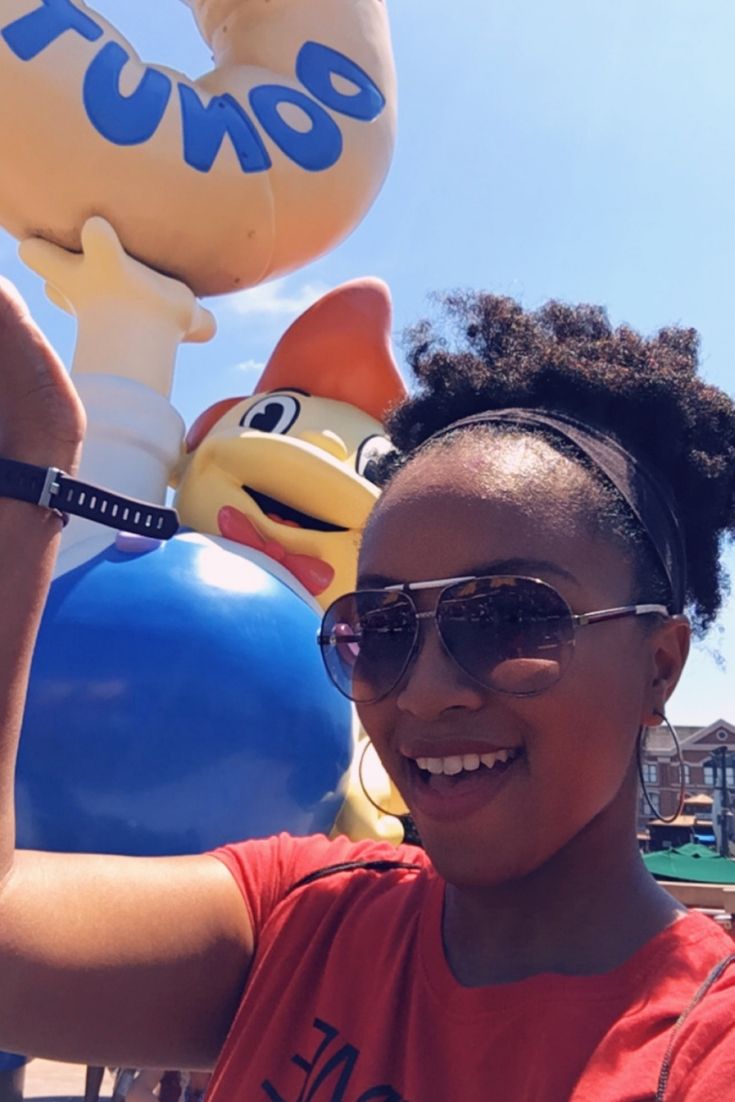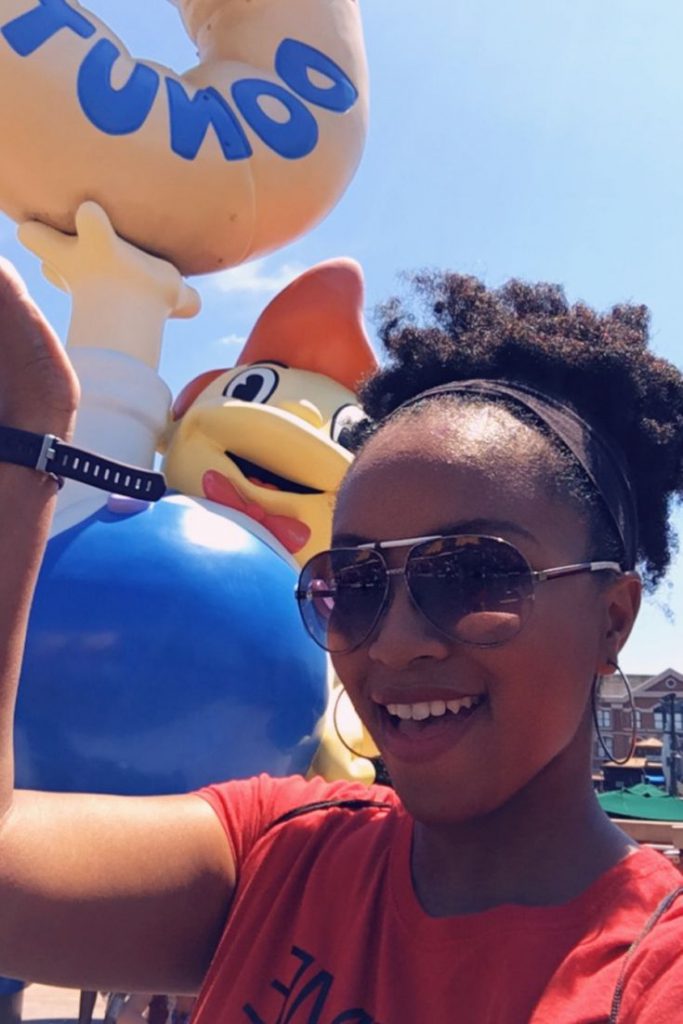 Top.
Bottom.
Sideways.
And selfie mode!
13 – Chief Wiggum and the Delicious Doughnut from the Simpsons
This is one of my favorite photos to get in Springfield. Chief Whigham is definitely known to have a doughnut or two or three.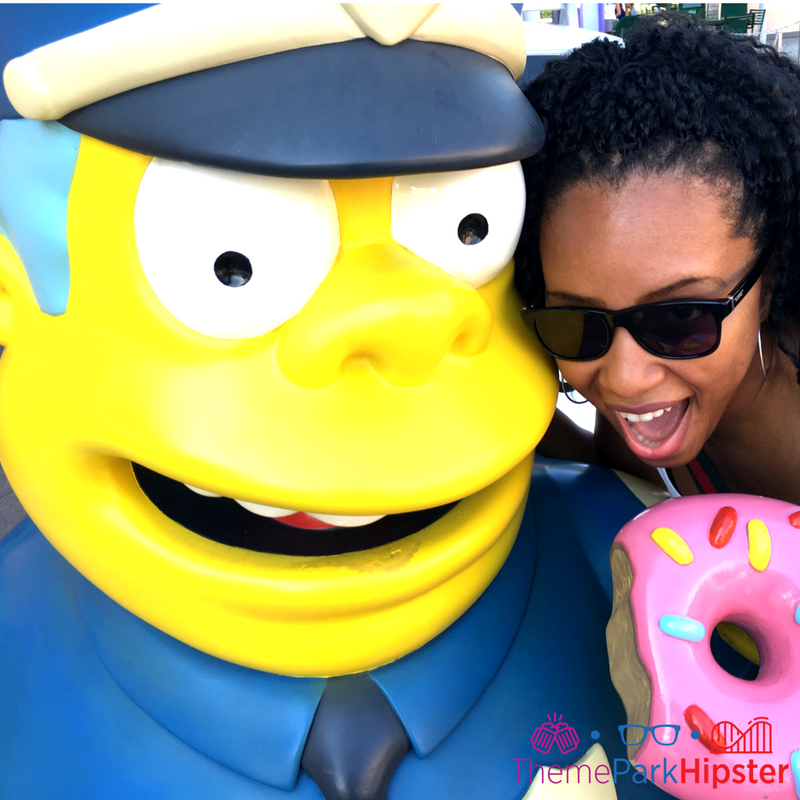 So, why not join him!
14 – The Classic Mel's Drive-In
The classic Mel's Diner it is a Hollywood staple and a Universal Studios Florida photo spot must do.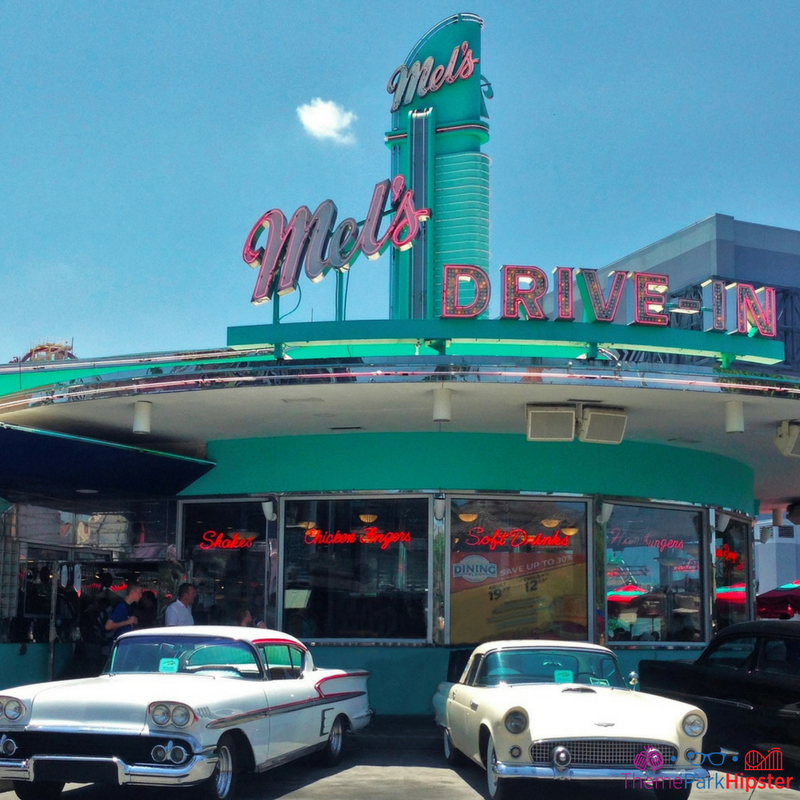 You can see all the classic cars and even stop in for a bite while you are on your solo Universal Orlando trip.
Ready to start planning your next Universal Orlando vacation? Listen to the latest podcast episode on Apple or on your non-Apple device now!
15- Bruce the Shark
Let's not forget the famous shark who was the original Sharknado. You can still find Bruce the Shark in the San Francisco section of Universal Studios Florida.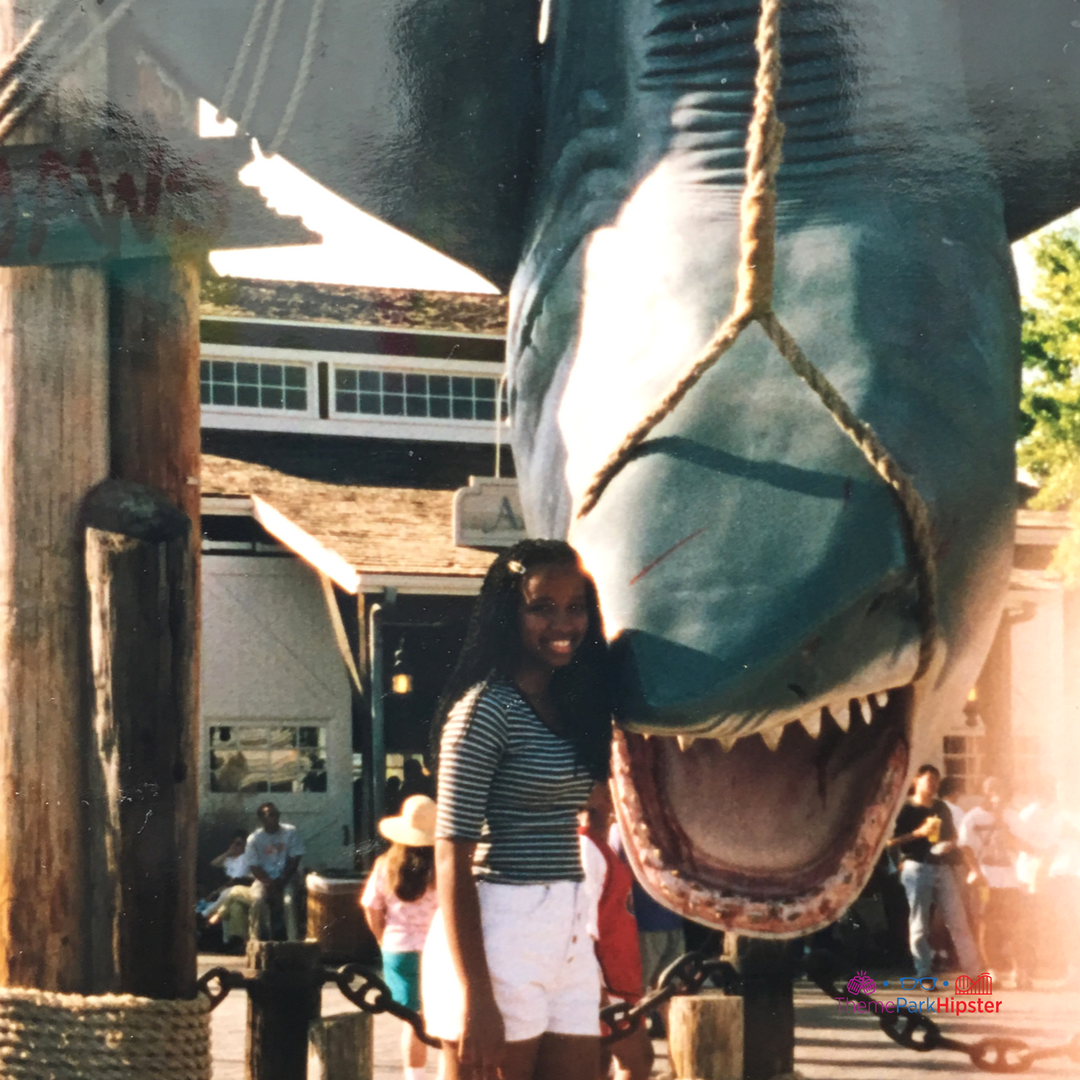 Complete Your Own Universal Studios Photo Spot Checklist Below!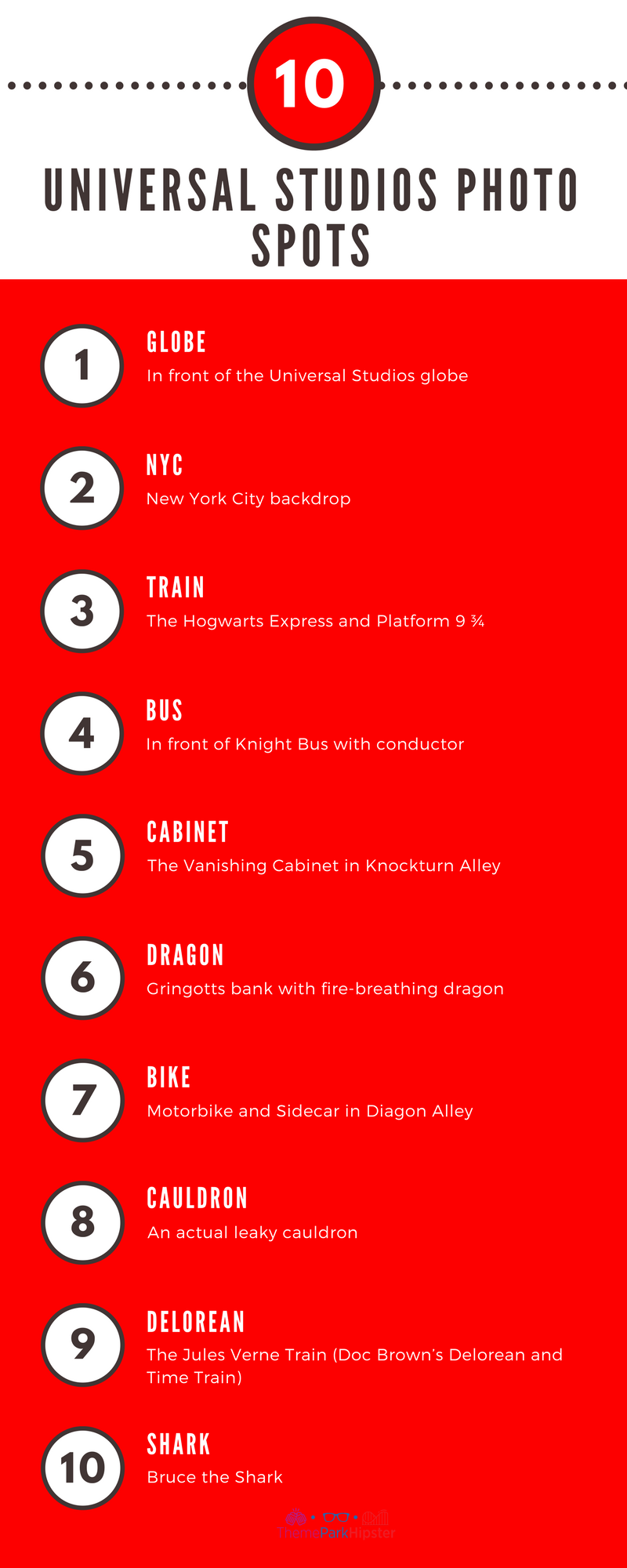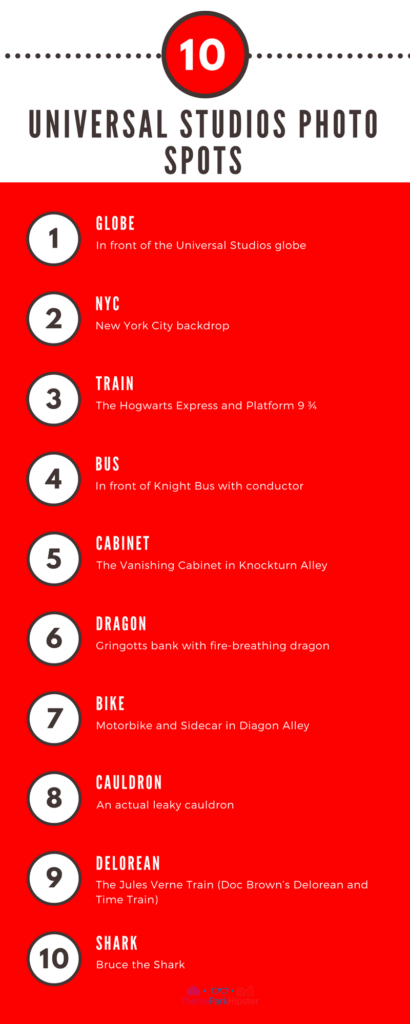 What to Know Before You Go
Before you make your way out to Universal Studios, you may have a few questions that you need answered to make your trip go perfectly.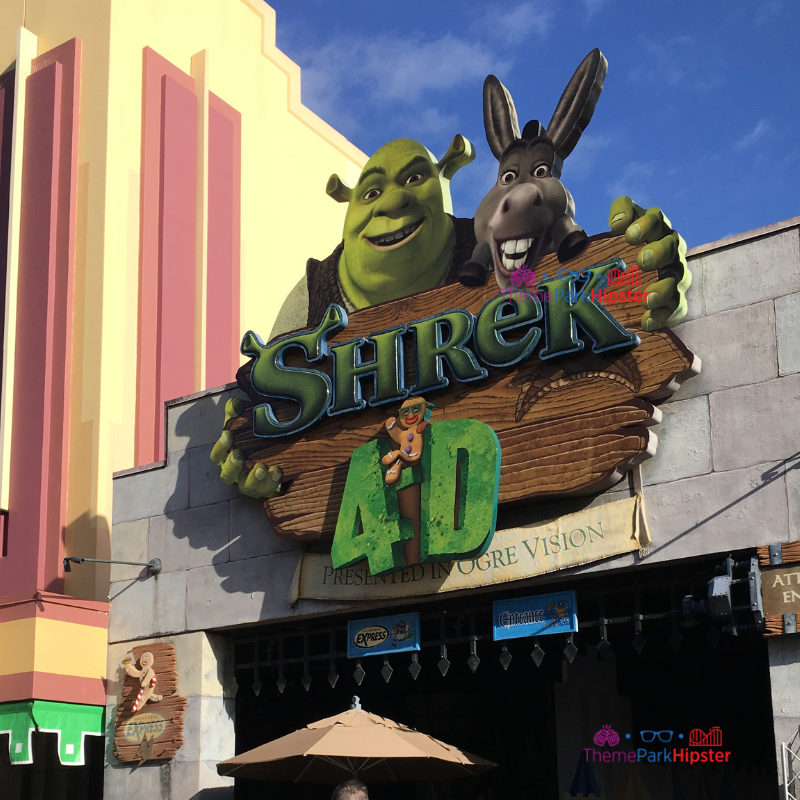 Your first question may be:
What's the best itinerary for Universal Studios Orlando?
You'll want to save time on your Universal Orlando trip, so you must have a game-plan to save time and see the most popular attractions.
You can grab your FREE Universal Orlando Resort Guidebook here!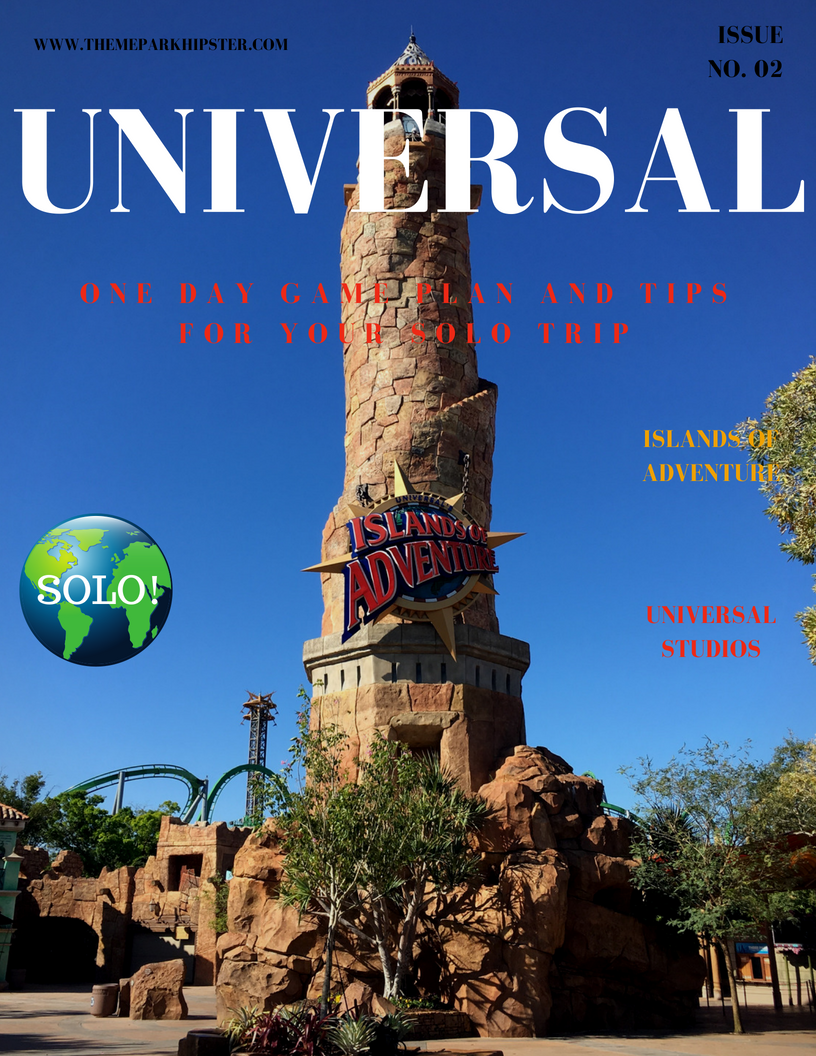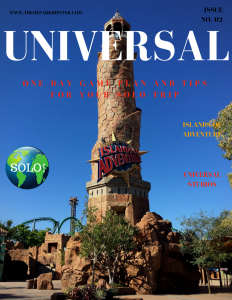 More questions you may have are:
What time does Universal Studios open?
Universal Studios Florida is open 365 days a year from 9 a.m to 6 p.m. in the regular season.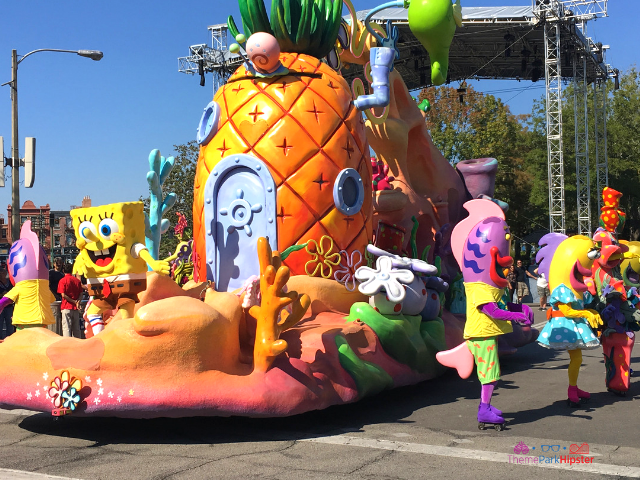 Hours may change based on the busyness of the park.
Read the best days to go to Universal Studios Florida here!
How much does it cost to go to Universal Studios in Florida?
The cost of admission starts at $128, but I like discounts so I use Undercover Tourist to find cheap Universal Studios tickets.
What should I do first at Universal Studios Orlando?
One of the best Universal Studios Orlando tips that I can give you is to start at Diagon Alley first.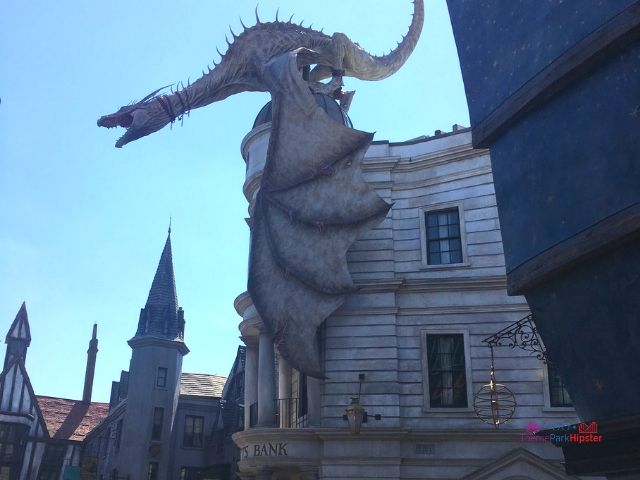 This Harry Potter-inspired area will fill up quickly making the line for the two attractions (Escape from Gringotts and Ollivanders wand experience) extremely long.
Final Thoughts on Taking Universal Studios Photos
As you can see, Universal Studios Florida offers not only world-class rides and attractions, but photo opportunities and memories that you can make on your very own solo trip.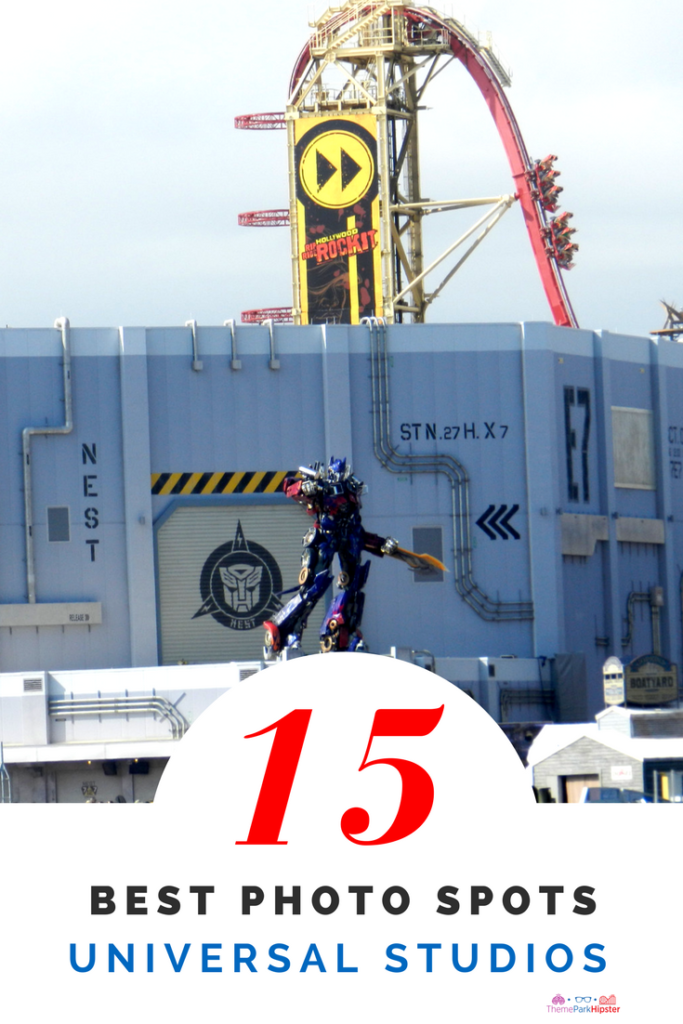 Let me know what are the best photo spots in Universal Orlando to you?
---
If you enjoyed this article, then you'll love these:
Until next time, Happy Park Hopping Hipsters!
NikkyJ
(Original date February 18, 2018/Updated July 6, 2020)