Are you a minimalist packing pro or even an over-packer? Don't worry, I got you! Today I will give you the full guide on creating the perfect theme park packing list.
I will go through how to pack for your day on both a family vacation or your very own solo trip to a theme park.
So, if you don't know where to start, then this is definitely for you (that amusement park enthusiast)!
THIS POST MAY CONTAIN AFFILIATE LINKS. PLEASE READ MY DISCLOSURE FOR MORE INFO. Which means if you click on certain links, I may receive a small commission at no additional charge to you.
Getting Started on Your Theme Park Packing List
Please keep in mind that you don't necessarily have to use this vacation packing checklist for your solo trip. I created this guide for you to give you a starting point for your theme park day.
This list can easily be done with friends, but if you're a solo traveler, then you want to know how to pack for your solo trip to help ease your anxiety.
It will also take one thing off of your to-do-list while you are preparing for your theme park vacation.
ORDER NOW to secure your Orlando theme park ticket reservation in the parks! GET MY TICKETS.
Why Planning Your Theme Park Vacation Packing Checklist is Important?
The first thing I like to do is to know which theme park I will be attending and what type of vacation do I plan on having.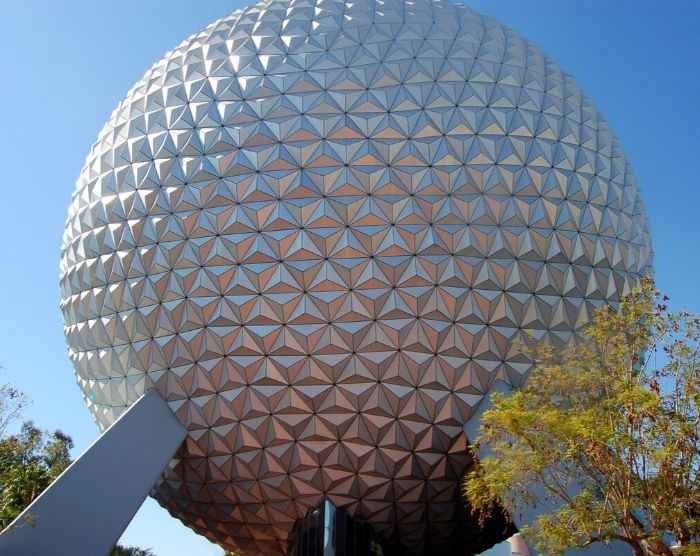 Will it be one filled with foodie adventures only, a trip of watching theatrical amusement park shows, or one that totally revolves around roller coasters?
Packing for Florida Theme Park Weather
Now you're probably like, why do I need to figure out what to wear? Why can't I just get up and put on something?
You can do that, but I've always found that if you have an idea of what you're going to wear, you can plan ahead of time. It'll also let you know the weather that you could expect on your day.
Because Florida weather can be crazy and the summertime can be interrupted with midday rain showers.
Plus, the crazy hot days are unbearable, so you want to wear something that's going to make you comfortable for both the rain and sweltering heat.
Ready to plan your theme park trip? Watch the best vacation planning tips on YouTube. Get started here!
What to wear to an amusement park if it's cold?
There are other times of the year when Florida can't get a little bit cooler and that's where you're going to want to think about bringing a light sweater.
One of the reasons that I recommend planning on what to wear is because sometimes there are special events that may occur.
If you want to partake in a tour day that will have you walking constantly, then you'll want to pack something that's light such as leggings, a t-shirt, and comfortable sneakers for the ladies.
This will help you make sure that you're being as comfortable as possible on your solo theme park trip.
Don't Make My Mistakes…more reasons to plan your theme park list ahead of time
Another reason why you want to plan ahead is because there are thrilling rides and I know you don't want to have a dress on while you're on a rollercoaster.
First of all, that's uncomfortable and when you get in the seat you will have to put your dress between your legs just to make sure it doesn't blow up.
So, those are some of the things to think about.
And if you do plan on getting on water rides, then one of the tips I will tell you is to please DON'T WEAR WHITE, especially if you're a woman.
Why You Shouldn't Wear White to a Theme Park?
It was at SeaWorld Orlando in the earlier 2000s and I got on Journey to the Atlantis. I had these white shorts on that I was so in love with when I was a teenager that I definitely had to wear them on my trip.
On that day, I thought my monthly Aunt Flow (woman cycle) had left, but after I got off of that water ride, I was pulled aside by an older woman who said, "baby, do you know your period is on?"
I was sooooo embarrassed and traumatized!
Me and my sisters left the park immediately and after that day, I do not wear white bottoms at ALL!
Another Reason I Don't Recommend Wearing White to an Amusement Park
You now know why I will not wear white, but some other practical reasons why I would say not to wear white is because of the ease of your outfit to get dirty and the Florida rain showers.
I was at Star Wars: Galaxy's Edge preview a couple of weeks ago and a woman wearing a white shirt got completely drenched.
After she sought shelter under our canopy, there was a quiet moment when she realized that we all were staring at her because we could clearly see her red bra.
If you want to wear a white shirt on your solo trip, then maybe wear it with a black undershirt tank top.
It may not be the best suggestion for the Florida heat, but at least you will not be exposed in an afternoon rain shower.
Get up to 25% off of your Universal Studios Tickets with Groupon TODAY!
What to Wear to a Theme Park?
Now that we understand why you need to plan your things to bring to an amusement park ahead of time, let's go through what to wear on your vacation.
Like I mentioned before, you'll want to have comfortable shorts, leggings that are comfortable and breathable but thick enough where you don't see your underwear.
If you are a male, then I recommend some comfortable shorts such as khakis and comfortable sneakers.
Hipster Power Tip: Because Florida sun is so bright, I recommend purchasing good quality leggings that prevent your underwear from showing.
1. Sports Bra
When I'm at a theme park, I don't want to feel any discomfort from a wired bra so I just recommend sports bras. As a woman, if you wear a super comfortable bra to the park, it will make all the difference in your day.
2. Clothing to Block the Sun
There is something called UPF clothing. These are clothing that are actually sun protective and a company called Cool Bar produces UV ray protective clothing which is absolutely amazing!
If you want that extra layer of protective clothing that is also breathable, then the UPF clothing is something that you're definitely going to want to look into for your trip.
3. Fanny Pack
A Fanny pack for the amusement parks is coming back in style, so don't laugh at me!
Fanny packs are the way to go if you don't want to bring a big backpack with you on your solo theme park day. They are in style with many fashionable options for you to choose from.
Watch the Full Universal Orlando Packing List Video here on YouTube!
What to Pack in Your Theme Park Bag?
Now that we know what to wear to the theme parks, you should know what to put inside your bag.
Now this is the thing, I'm going to give you a list, but you can take out or leave whatever you feel is perfect for your solo trip.
General Theme Park Packing List: 21 Things to Bring to an Amusement Park
A small umbrella (a must in Florida summers to block sun and rain)
Backup shirt (just in case I get too sweaty in a summertime)
Cell phone
Debit cards, cash, and I.D.
Feminine care and hygiene products like deodorant
Hand sanitizers and hand wipes
Hat and sunglasses
Lip gloss
Portable charger for my phone
Reusable water bottle
Light snacks
Small thing of hand lotion
Sunscreen
Water mist fan or cooling towel for the summer
Download your complete Walt Disney World Packing List here!
Water Park Packing List
Get the BEST water park tips here!
Epcot Festival Packing Checklist
Read about Epcot festivals here!
Wizarding World of Harry Potter Checklist
Read more about the Wizarding World of Harry Potter here!
What are the Best Bags for Amusement Parks?
Since we're talking about bags, what type of bags do I recommend? There are only three main types of bags that I recommend:
1. A Small Bookbag
I like to bring a smaller bookbag to the park, but not one that is as heavy duty as a school bookbag. You can find one at the Dollar Tree or Five Below.
If you want to spruce it up, then get a Harry Potter bag. This is the bag I bring on most of my solo theme park trips.
2. Drawstring Bag
The drawstring bags are very light and are usually cheaper depending on the brand.
Sometimes they don't last long, but if you're not putting anything too crazy in there, those are perfect to bring. You take them off and on easily because of their lightweight.
This is one of my favorite things to have on my theme park packing list!
Recommended: The Solo Theme Park Traveler's Guide
3. Fanny Pack
As mentioned earlier, fanny packs are coming back in style!
You can not only wear them as a practical way of holding your theme park essentials, you can wear them across your chest or around your waist.
Hipster Power Tip: If you have a three-pronged Fanny pack, then you won't have to get a locker on Hagrid's Magical Creatures Motorbike Adventure at Universal's Islands of Adventure.
If you do have to bring a purse, then I suggest bringing one of those cross-body types of purses where the purse part is very small with a strap that can go across your body.
Get up to 76% off of the Orlando attractions with Groupon TODAY!
Final Thoughts on Your Theme Park Packing List
You are now armed with all the amusement park tips for your best solo vacation packing list.
Did I miss anything on this theme park packing list? Please let me know in the comments section below.
If you enjoyed this article, then you'll love these:
Until next time, Happy Park Hopping Hipsters!
NikkyJ
(Original Date: November 20, 2016/Updated July 21, 2022)