Thinking about making a solo trip out to Busch Gardens Tampa Bay anytime soon? This wild and adventurous theme park is known to have some of the best roller coasters and thrill rides in Florida. Formerly known as the Dark Continent, Busch Gardens Tampa Bay invites you to seek adventures in the lush and mysterious lands of Africa.
I have so many fond memories of this magnificent theme park. It was the first time I had rode a roller coaster, Python, and it was the first park I was able to explore on my own. Busch Gardens was also a place where I created great memories with my large family, being that it was a much more affordable theme park for families to attend together.
Busch Gardens was opened in Tampa, Florida on March 31, 1959 by the Anheuser-Busch company as a free animal attraction alongside a brewery. It has since become a 335-acre theme park divided into African-themed regions: Egypt, Congo, Birds Garden, Jungala, Morocco, Nairobi, Pantopia, the Cheetah Hunt area, Sesame Street Safari of Fun, and Stanleyville that can be done in one day.
THIS POST MAY CONTAIN AFFILIATE LINKS. PLEASE READ MY DISCLOSURE FOR MORE INFO.
The Ultimate Busch Gardens Guide
Busch Gardens Tampa Bay is about 70 miles from the Walt Disney World Resort. There is a shuttle service that offers round-trip transportation to the park. The round-trip fare is free with park ticket purchase and departs Orlando daily with a maximum of three stops to Busch Gardens. Reservations are highly recommended and can be reserved by calling 1-800-221-1339 or visit Mears Destination Services online.
Busch Gardens usually opens at 10:00 a.m. and closes at 6:00 p.m.; however, during the peak summer days the park may be open until midnight. Remember when planning your trip, always check the park's website or mobile app for the current hours and wait times.
---
BUSCH GARDENS TICKETS AND PRICES
Busch Gardens Parking
$20: General parking for cars, motorcycles, trucks, recreation vehicles and campers (FREE for Annual Pass Members); Save $2.00 when purchased online.
$25: Preferred parking ($13 for Annual Pass Members; FREE for Platinum Members)
Busch Gardens Tickets
One day admission starting at $89.99
Play & Dine: Busch Gardens Tampa Bay + Eat Free All Day starting at $104.99
Fun Card Pay: For a Day, Get All of 2019 at Busch Gardens plus Adventure Island FREE starting at $99.99
Tampa Bay CityPASS: Attractions include: Busch Gardens® Tampa, The Florida Aquarium, Tampa's Lowry Park Zoo, Clearwater Marine Aquarium and Chihuly Collection presented by the Morean Arts Center OR Museum of Science & Industry (MOSI). $107.00
Busch Gardens Annual Passes
Busch Gardens only starting at $9.99/month
SeaWorld or Adventure Island + Busch Gardens starting at $12.99/month
SeaWorld + Busch Gardens + Adventure Island or Aquatica starting at $14.99/month
Busch Gardens All-Day Dining Plan
All you can eat and drink at Busch Gardens.
Adult: $34.99
Child: $19.99
Busch Gardens Quick Queue
You can skip the line on major attractions. Prices start at $19.99 and varies based on how busy the park may be that day. Below are the current attractions included in the Quick Queue system:
Falcon's Fury
Cheetah Hunt
SheiKra
Montu
Kumba
Stanley Falls Flume
Congo River Ride
Cobra's Curse
Scorpion
SandSerpent
*Prices subject to change.
---
BUSCH GARDENS TOURS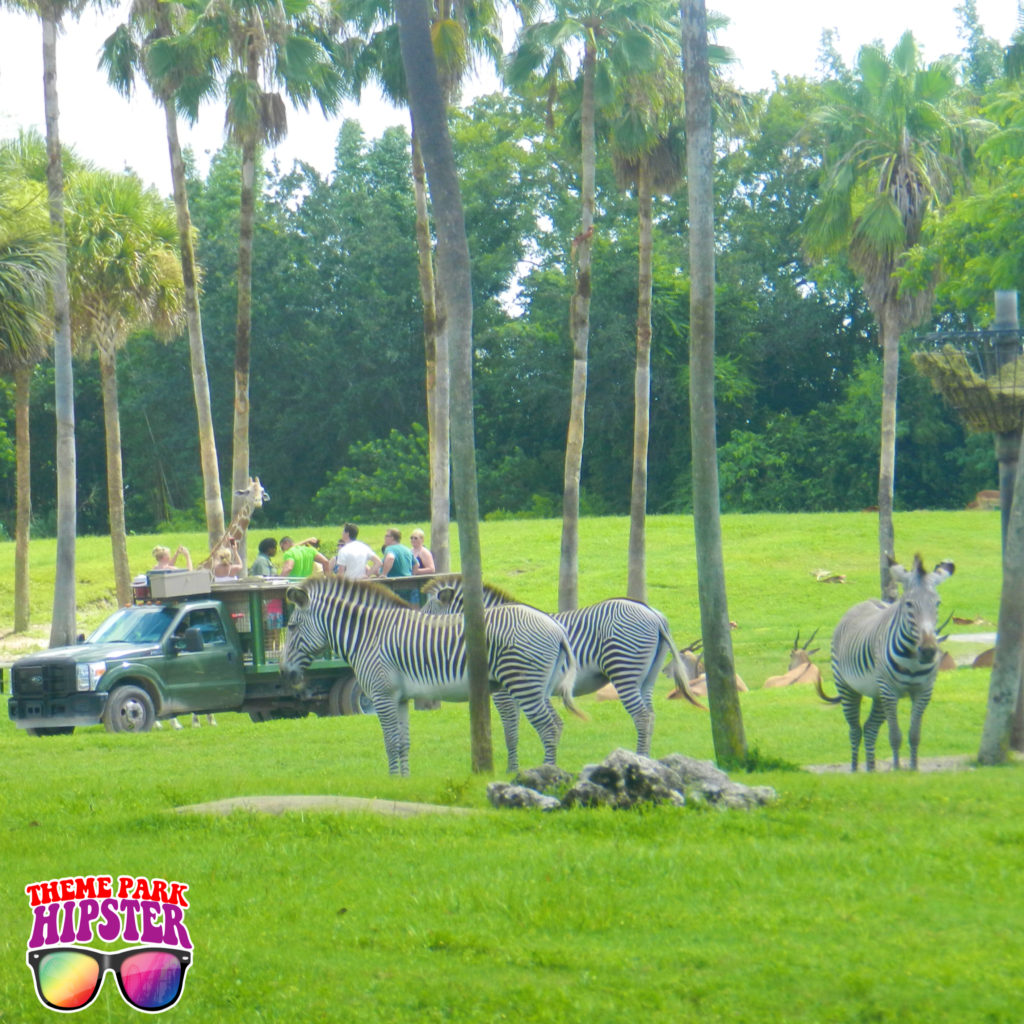 Behind-the-Scenes Tour of the Animal Care Center
An in depth 75-minute tour of how the Busch Gardens zoological staff care for the animals on property. $29.00
Elephant Insider Tour
45-minute walking tour with specialized trainers.$29.00
Elite Adventure Tour
The ultimate VIP experience of Busch Gardens where you can customize your own 7-hour tour. $199.00
Guided Adventure Tour
An in-depth tour of the whole Busch Gardens theme park, complete with front of the line access, lunch, 30-minute off-road wildlife safari, the opportunity to feed giraffes, and more. $99.99
Heart of Africa Tour
75-minute guided tour where you will get up close and personal with wild animals of Africa. $39.00
Keeper for a Day Tour
You will work with zoological staff caring for giraffes, antelope, birds and more! This hands-on experience last 6.5 hours. $249.00
Penguin Insider Tour
Guided tour with specialized trainers. $29.00
Serengeti Night Safari
2.5-hour walking tour through the Edge of Africa and the Serengeti plain served with light refreshments. $74.99
Serengeti Safari
Open-air touring vehicle that takes you through the Serengeti plain. $29.00
Tiger Insider Tour
30-minute walking tour with specialized trainers. $29.00
*Discounts available for Pass Members. Prices subject to change.
---
11 EASY TIPS FOR BUSCH GARDENS
17 Things You Can't Miss at Busch Gardens | ThemeParkHipster Show Episode 15
1 – Get there early
Arrive 45 minutes prior to park opening is the best way to maximize your day, especially if you're trying to do it in one day.
2 – Dress appropriately
Florida weather is mostly hot and humid except for the beautiful months of December, January, February, and March.
3 – Find quiet, shaded spots
The Edge of Africa and Myombe Reserve are two, usually serene, sitting areas. The great thing about Busch Gardens is the availability of hidden spots tucked away throughout the park that also offer great views and shade.
4 – Go during the weekdays
To avoid the frustration that a crowed day at a theme park can bring, I suggest avoiding holidays, the weekends, and the summer. This is the time that both locals and tourists flood the park bringing unbelievable attraction wait times and difficult navigation throughout the park.
5 – Bring quarters for locker rentals
This tips is especially important if you're traveling solo and you want to ride roller coasters.
6 – Download park guide
Map out day prior to visit. This is a great way to make a note of your must do's and also a way to help you see and experience as much as you can if you're only there for a short visit.
7 – Pass on Preferred Parking
Try to get to Busch Gardens early and park near the tram station in the regular parking section. If you pay for an upgrade to preferred parking, then there is a possibility that you may get placed in the back of that lot and will have to walk quite a distance to the front gates.
8 – Find Busch Gardens discounted tickets and special deals
Websites such as CityPASS, AAA, Undercover Tourist, and local businesses are perfect places to start!
9 – Grab a Birthday Pin
If it's your special day, be sure to stop by guest relations for a special birthday pin to wear at the park.
10 – Purchase the Quick Queue Pass
This is a most important tip if you're going on a busy day.
11 – Purchase the All-Day Dining Deal
For one low price, you will get a band that allows you to eat at participating restaurants all day. 1 entrée, 1 side or dessert, and 1 fountain drink, tea or water for each visit. Basically, an all you can eat day at the park. Participating restaurants are Zagora Café, Serengeti Overlook™ Pub, Bengal Bistro, Dragon Fire™ Grill and Zambia Smokehouse. Sharing is prohibited and may lead to revocation of your dining pass if found in violation of the rule.
Solo Theme Park Traveler Tip: If you see a family struggling to get a group photo, offer to take their picture. In return, someone from their circle might reciprocate the offer to you.
---
BUSCH GARDENS ONE-DAY ITINERARY


Download and go over the park map.

Plan to arrive prior to the gates opening.

Check out the famous Florida gators in Morocco.

Join the Cheetah Hunt.

Ride Cobra's Curse.

Experience Montu.

Enjoy a stroll on the Edge of Africa or in the Myombe Reserve to relax.

Take the Skyride over to the middle area of the park.

Ride Sheikra.

Have lunch at Zambia Smokehouse.

Ride Stanley Falls.

Conquer the Congo River Rapids

Ride Kumba.

Dive into the Scorpion Roller Coaster

Ride the Phoenix

Experience the Sand Serpent Roller Coaster.

Conquer Falcon's Fury.

Grab a delicious pretzel and beer at Twisted Tails Pretzels.

Catch up on any park shows that you want to watch.
---
SPECIAL EVENTS AT BUSCH GARDENS
Sights and Sounds | Christmas at Busch Gardens
Food and Wine Festival (March and April)
Coasters, music, food, drinks, fun and more can all be experienced in this standout Busch Gardens annual event.
Summer Nights (June, July, and August)
Experience the terrifying roller coasters at night and party with other Hipsters as DJs play your favorite tunes throughout the night.
Howl-O-Scream (September and October)
The Dark Continent inspired theme park transforms into a terrifying, bone-chilling event where you'll scream your way through the park.
Christmas Town (November and December)
Christmas treats, Santa's house, Rudolph and more can be found in this annual Winter Wonderland experience right in the heart of Tampa Bay.
---
BUSCH GARDENS ATTRACTIONS AND ENTERTAINMENT

Thrill Rides
Cheetah Hunt, Cheetah Hunt Area
Triple launch coaster with cheetah like speed and the park's longest ride (4400 feet).
Thrill: High
Height Requirement: Minimum of 48"
Cobra's Curse, Egypt
Spin coaster, featuring a vertical lift that takes you through the dark legend of the King Snake.
Thrill: Moderate
Height Requirement: Minimum of 42"
Falcon's Fury, Pantopia
Pivot 90 degrees in midair to a face-down dive in the tallest (335 feet) freestanding drop tower in America.
Thrill: High
Height Requirement: between 54" and 77"
Kumba, Congo
Hear the ferocious roar of the lion in this classic must do roller coaster.
Thrill: High
Height Requirement: 54"
Montu, Egypt
The Egyptian god named roller coaster with seven inversions.
Thrill: High
Height Requirement: Minimum of 54"
Phoenix, Pantopia
A classic swing boat ride that can go in a complete circle.
Thrill: Moderate
Height Requirement: 48"
SheiKra, Stanleyville
Floorless 90-degree dive roller coaster straight down at speeds topping 70 mph.
Thrill: High
Height Requirement: Minimum of 54"
Scorpion, Pantopia
The second roller coaster built at Busch Gardens with a 360-degree vertical loop.
Thrill: Low
Height Requirement: Minimum of 42"
---
Animal Encounters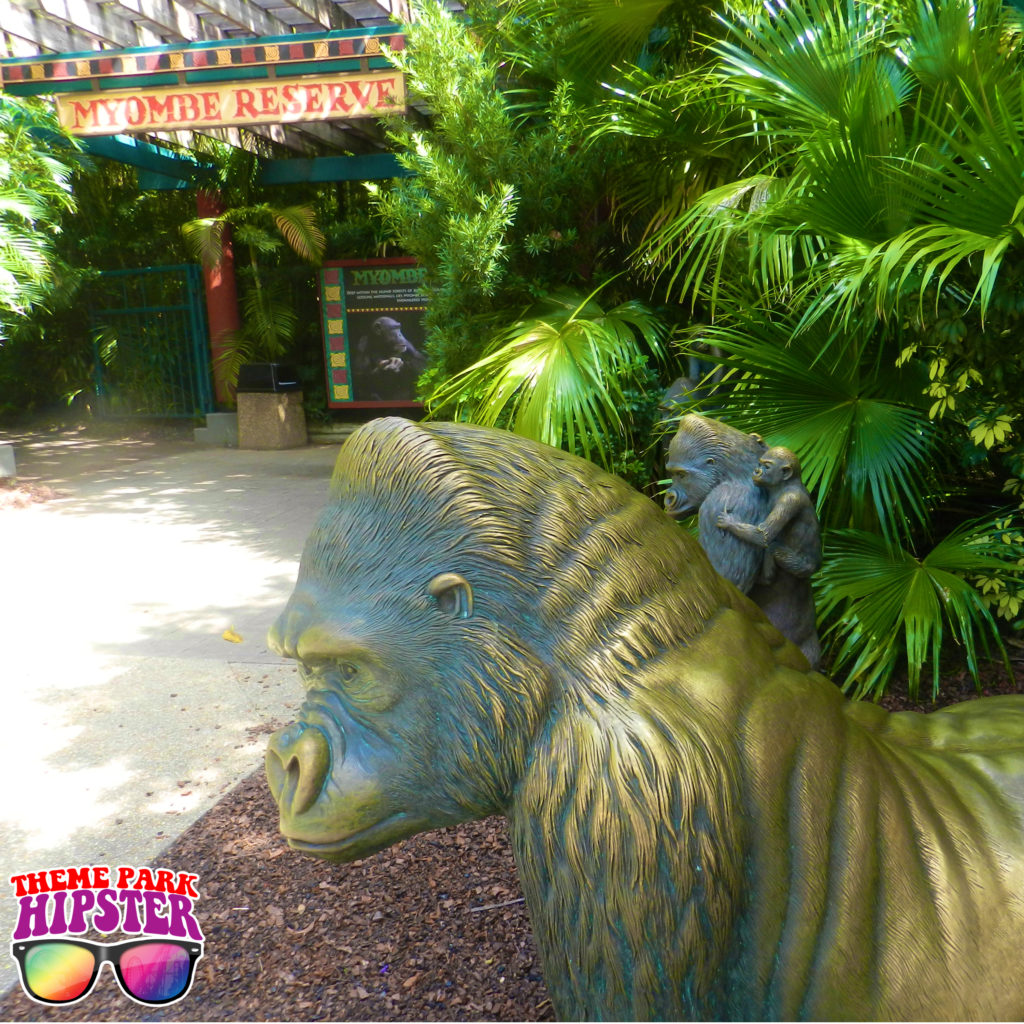 Animal Care Center, Nairobi
This animal nursery features a state-of-the-art facility where guests can view animals receiving treatment, x-rays, and other forms of medical and physical care.
Lory Landing Aviary, Bird Gardens
Features a free-flight aviary for up close encounters and a flamingo lagoon accompanied with a beautiful tropical backdrop.
Cheetah Run, Cheetah Hunt Area
Come face-to-face with the fastest animal on land.
Edge of Africa, Egypt
Walk through the quiet African-inspired village while you watch and learn about the majestic lions, crocodiles, hippos, hyenas, and more.
Elephant Interaction Wall, Nairobi
Meet the powerful creatures face-to-face.
Jungala, Jungala Area
Get up close with Bengal tigers and orangutans.
Penguin Point, Nairobi
Check out the African Penguins who live in warmer weather and water temperatures between 40 and 70 degrees.
Myombe Reserve, Nairobi
Get lost in this quiet reserve filled with gorillas and chimpanzees.
Walkabout Way, Bird Gardens
Go Down Under and have a hands-on experience with kangaroos.
Official Busch Gardens Tip:

For Lory Landing, purchase a cup of nectar on your way in to the habitat to hand-feed the lorikeets. Also check the keeper times on the back of your park map to see special animal behaviors, feedings.
---
Water Rides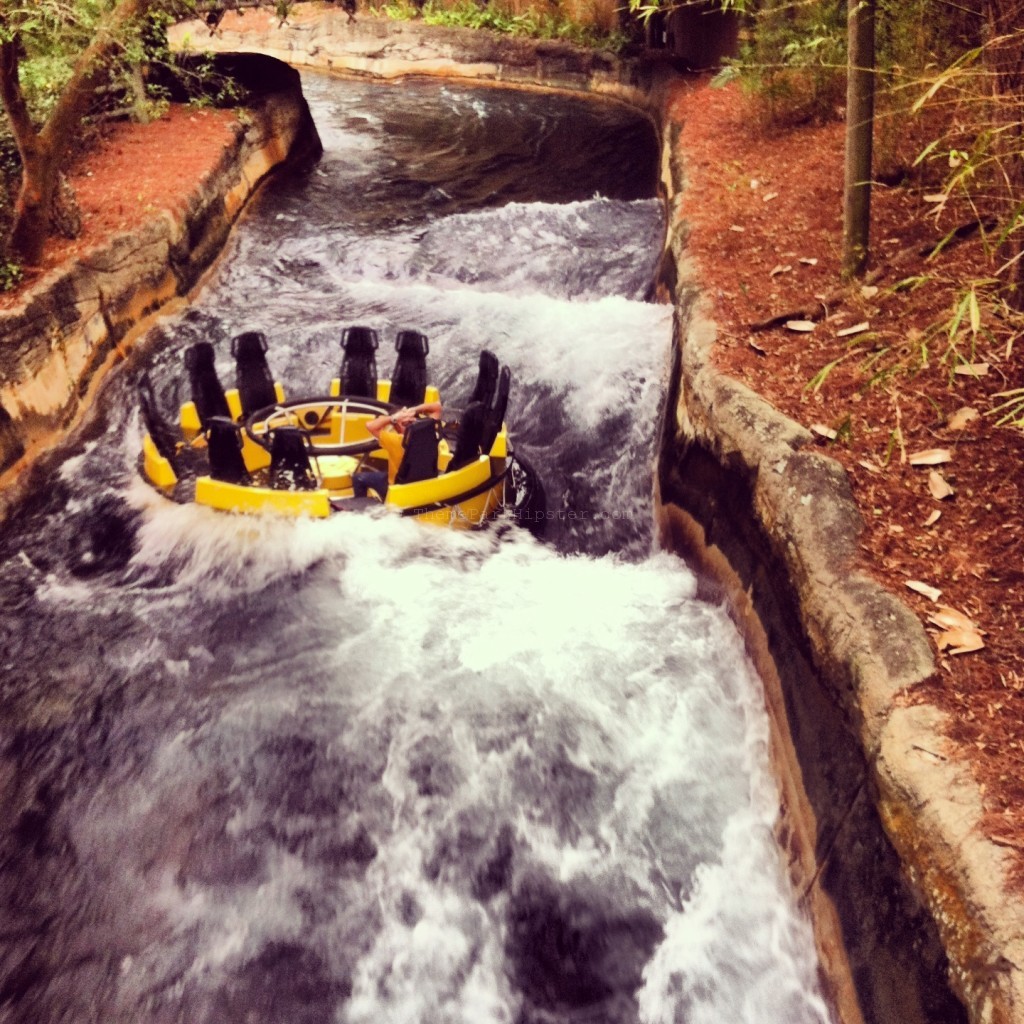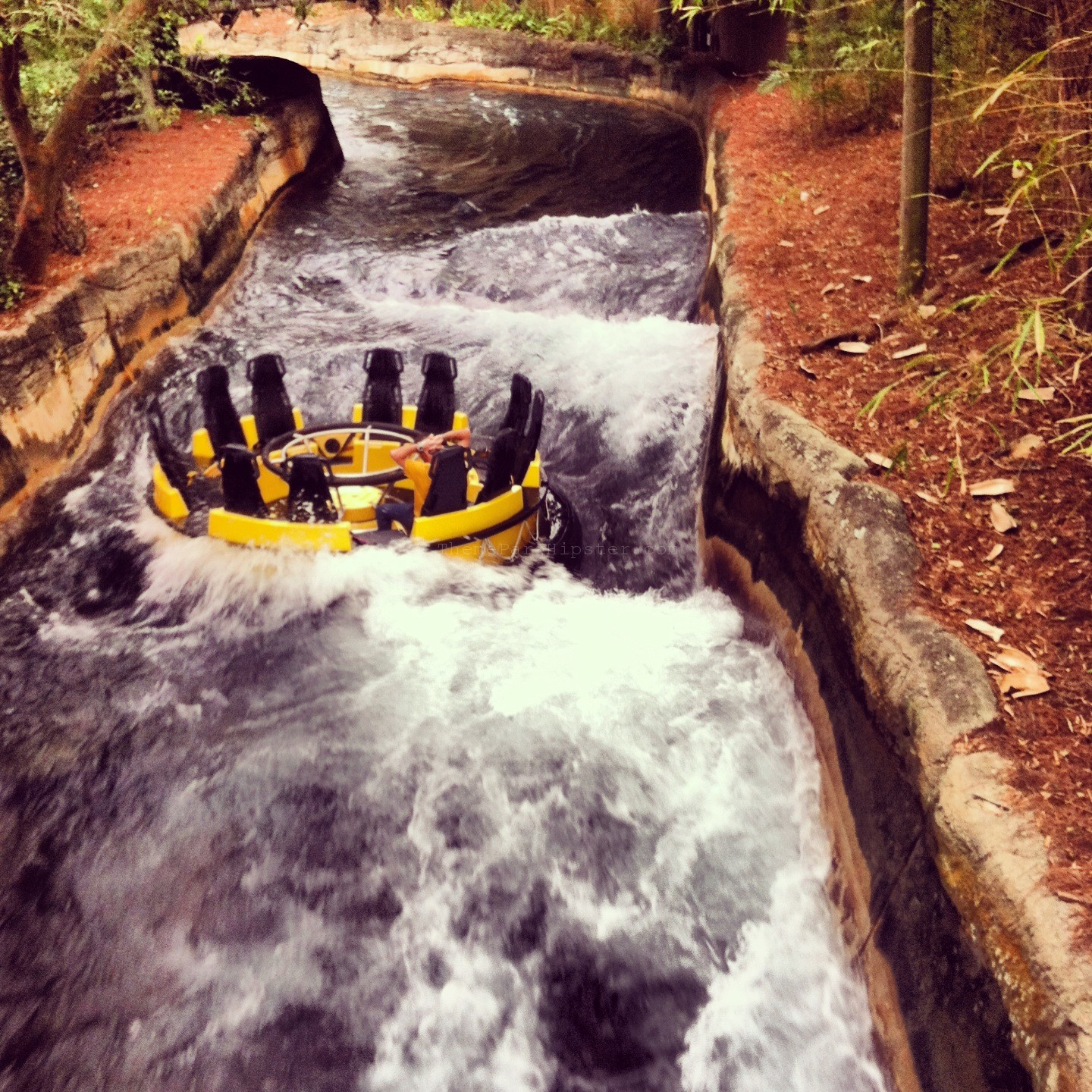 Congo River Rapids, Congo
Prepare to get soaked on this thrilling river adventure through waterfalls and deep caves.
Thrill: High
Height Requirement: Minimum of 42"
Stanley Falls, Stanleyville
Get pleasantly refreshed on this classic water log-flume ride.
Thrill: Moderate
Height Requirement: Minimum of 46"
---
Family Friendly Attractions
Grand Caravan Carousel, Pantopia
Arabian stallions-themed carousel.
Thrill: Low
SandSerpent, Pantopia
A family fun "wild-style" coaster filled with drop, sharp curves, and more!
Thrill: Moderate
Height Requirement: Minimum of 46" with a possible companion.
Serengeti Express Train, Nairobi
Travel around the park and watch exotic animals roam about. The train has stops in the Congo, Nairobi and Stanleyville stations.
Thrill: Low
Height Requirement: None
Skyride, Cheetah Hunt Area and Stanleyville
Get a bird's eye view of the Busch Gardens in the cable car
Thrill: Low
Height Requirement: Riders must be 56" or accompanied by a supervising companion.
Ubanga-Banga, Congo
Classic carnival style bumper cars.
Thrill: Moderate
Wild Surge, Jungala
Prepare to be launched out of a 35-foot mountain crater in this drop tower attraction.
Thrill: Moderate
Height Requirement: Must be at least 42" tall to ride alone or 38" tall and accompanied by a supervising companion to ride.
---
Busch Gardens Shows
---
For the Junior Hipsters
---
DINING AT BUSCH GARDENS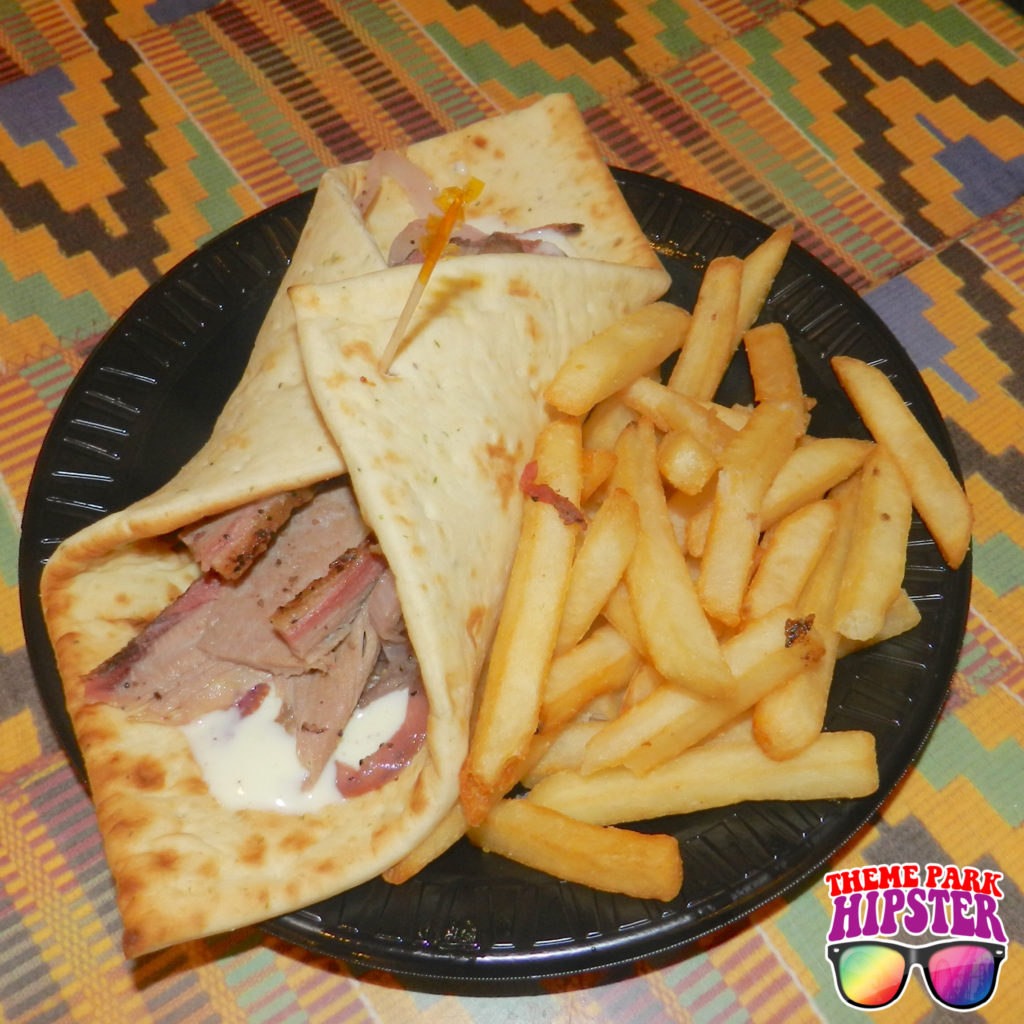 Dining at Busch Gardens is way better than the early days. The addition of the Zambia Smokehouse has made for pretty satisfactory theme park dining experience. Although the offerings haven't reached to the levels of its counterparts in Orlando, you will have a variety of places to choose from.
Bengal Bistro, Counter Service, $, Multiple Cuisines
Jungala
Cheetah Snacks, Counter Service, $, American
Cheetah Hunt Area
Dragon Fire Grill, Cafeteria Style, $, Multiple Cuisines
Pantopia
Garden Gate Café, Counter Service, $, American
Bird Gardens
Ice Cream Parlor, Counter Service, $, Ice Cream
Morocco
Kenya Kanteen, Counter Service, $, American
Nairobi
Kettle Corn, Counter Service, $, Popcorn
Find in Pantopia
Pantopia Grill, Cafeteria Style, $$, American
Located in Pantopia
Refresh Market, Beverage Service, $, Beverages
Stanleyville
Serengeti Overlook Pub, Quick Service, $, American
Egypt
Serengeti Overlook Restaurant, Buffet/Full Service Restaurant, $$, Variety Cuisine
Egypt
Serpent Snacks, Counter Service, $, American
Egypt
Sheikra Sweet Treats, Counter Service, $, American Sweets
Stanleyville
Sultans Sweets, Counter Service, $, Bakery
Morocco
Twisted Tails Pretzels, Counter Service, $, Pretzels
Pantopia
Zagora Cafe, Counter Service, $, American
Morocco
Zambia Smokehouse, Cafeteria Style, $$, Barbecue
Stanleyville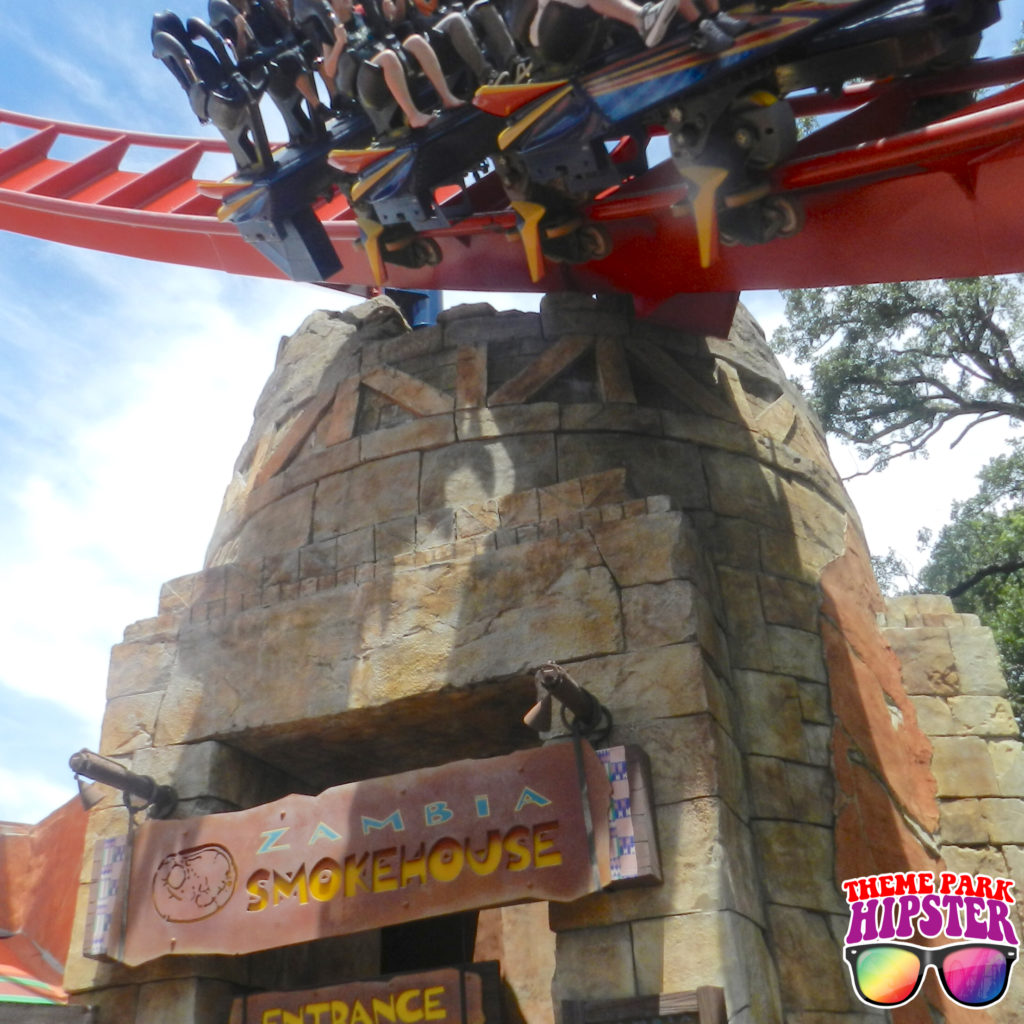 * $ ($14.99 and under), $$ ($15 to $34.99), $$$ ($35 to $59.99), $$$$ (over $60)*
---
SHOPPING AT BUSCH GARDENS
If you're an avid theme park souvenir collector, then you'll be happy with the wide range of knickknacks, trinkets, and apparel available within the park. You will also find African crafts and clothing in the Morocco section of Busch Gardens. Check out the shops below:
Abby Cadabby's Treasure Hut
Caravan Crossing
Cheetah Gifts
Cobra's Crypt Marketplace
Cookie Monster's Trading Post
Cub's Closet
Emporium
Gwazi Gifts
Kariba Marketplace
Marrakesh Market: Inspired Threads
Merchandise Kiosks
Montu Gifts
Nature's Kingdom
Painted Camel Bazaar
Sahara Trading Company
Tiger's Treasures
Tropical Wave
Xcursions
---
OVERALL
Busch Gardens is one of my favorite theme parks to go to, especially on my solo excursions. It offers such a wide range of attractions and exhibitions that can be enjoyed by anyone. I personally enjoy the nostalgic factor of the classic theme park days in Florida that Busch Gardens so eloquently includes within its gates. To end this guide off I want to list a few Pros and Cons of the park. Please feel free to leave any of your tips and stories about Busch Gardens in the box below.
Pros of Busch Gardens
Easy parking
Free charging stations
Great emphasis on the preservation of nature
Lots of thrill rides with great animal habitats in one park
Cons of Busch Gardens
Approximately an hour and a half from Orlando
Park is very dark at night
Park map on website is sometimes outdated
Lacks a variety of theme park dining options
For more information visit the official Busch Gardens website to start Planning Your Busch Gardens Trip!
Don't forget to get up to 50% off or more on Tampa Bay's 5 best attractions at CityPASS.com for your next vacation.
---
Are you interested in more theme park guides? Check out more articles below.
Until next time, Happy Park Hopping Hipsters!
NikkyJ


Last Update November 23, 2018
*Prices, attractions, events, and dining experiences subject to change and may be offered seasonally.