Question of the week: How to Socialize on Your Solo Theme Park Trip?
Does the idea of feeling lonely and not having someone to experience a theme park with you hold you back from traveling solo?
If being alone scares you, don't worry. I know how it feels to be nervous about your first solo trip.
Since I started traveling to theme parks alone, I've noticed I've become more confident in introducing myself to new people. This gives me a chance to truly be myself, since I am in my theme park "zone."
THIS POST MAY CONTAIN AFFILIATE LINKS. PLEASE READ MY DISCLOSURE FOR MORE INFO. Which means if you click on certain links, I may receive a small commission at no additional charge to you.
Solo Travel for Introverts
You may notice when you're with your friends you're more involved in the conversation, but when you're alone you're pleasantly nudged to spark up a conversation with someone waiting in an attraction line with you.
Sometimes I want to talk and sometimes I don't.
Theme parks are my refuge. My peace…
It goes without saying that my solo trips to parks like Walt Disney World, Universal Orlando Resort, SeaWorld, and more are quite refreshing.
However, there are moments when I want to reach out to others in the park, but the introvert inside of me has to push through my own self-limiting thoughts and strike up a conversation.
Throughout my theme park travels, I've found a few little tricks for learning how to socialize on a solo theme park trip.
"Solo trips are amazing. I do it a few times a year! I can literally do everything on my own personal bucket list."

Quoted from a ThemeParkHipster subscriber!
How to Travel Alone and Not Be Lonely
Now that's a big question to answer. In today's article I will show you how to meet people while traveling by yourself. If you want to learn how you can go to theme parks alone, then be sure to check out The Solo Theme Park Traveler's Guide.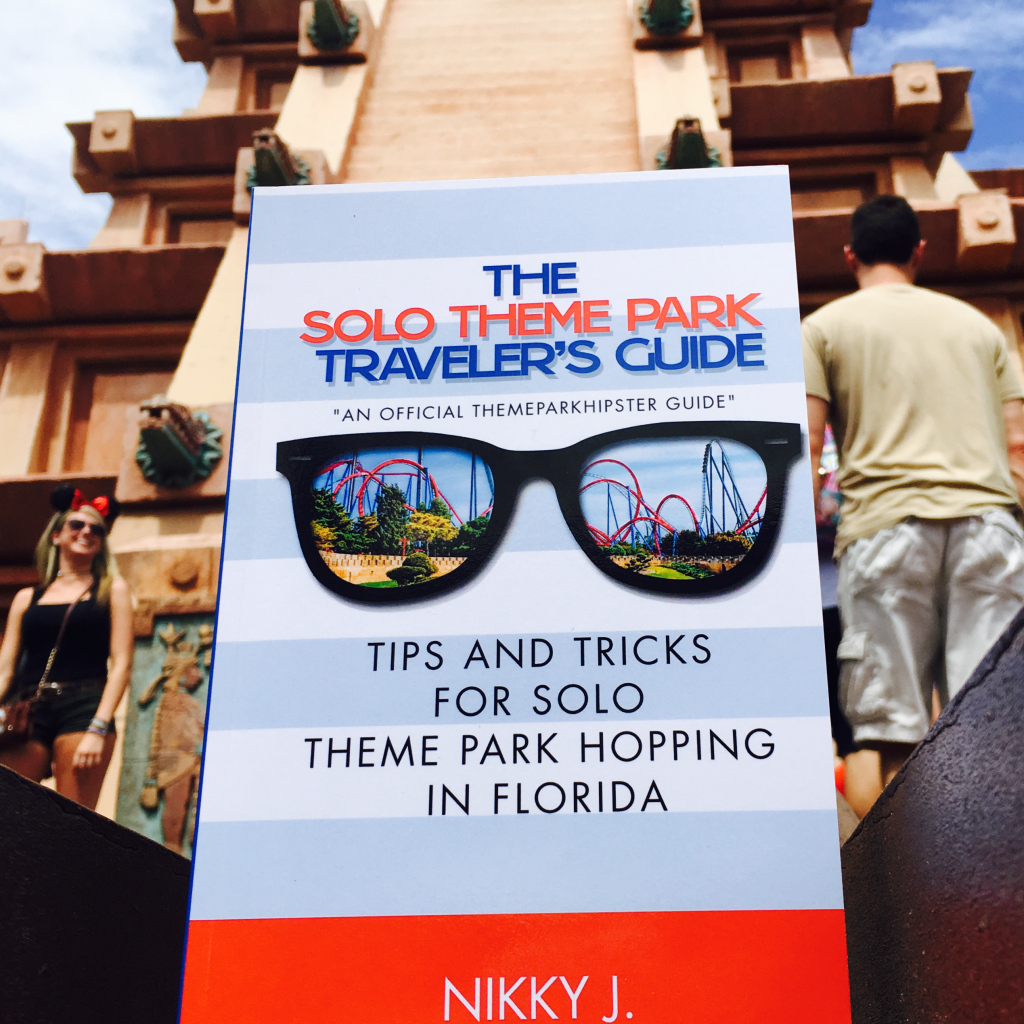 This handbook will walk you step-by-step to planning that first solo theme park vacation.
7 Tips to Be Sociable When Traveling to Theme Parks Alone
Let's go over how to socialize and how to make friends while traveling solo.
1. Join the Theme Park Hipsters Facebook Group
Get familiar with your social media community. There are lots of Facebook groups dedicated to theme park enthusiasts of almost any theme park.
These groups usually have people in it who frequently travel to parks solo. They're also places to get instant theme park news and the latest theme park hacks and tips.
Your Instagram community is another place to get to know others online.
Once these relationships are formed online, it makes it easier to meet singles while traveling to theme parks.
2. Check Out MeetUp.com
MeetUP.com is the perfect place to join active groups who meet up in person on scheduled basis to do things of common interests.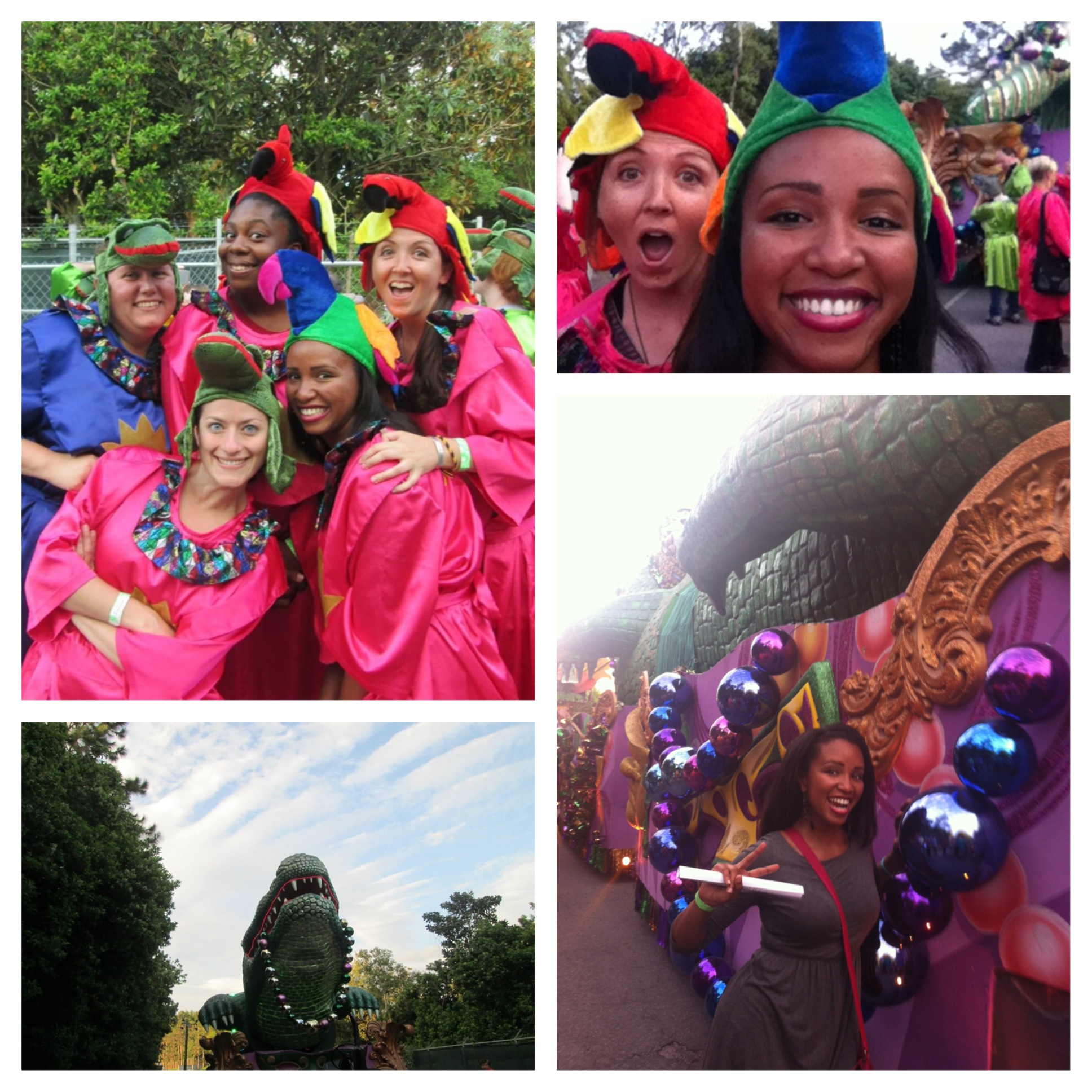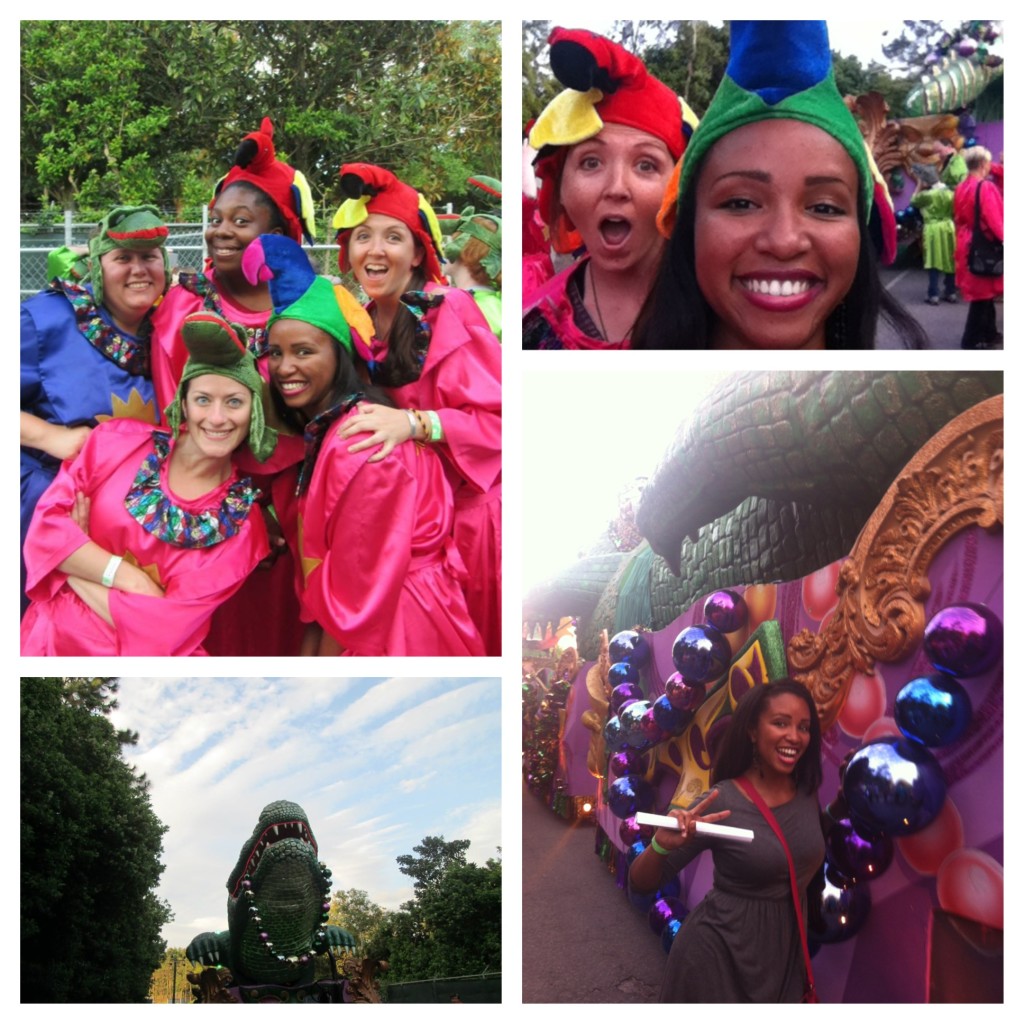 This is the place where I've met some of my best friends when I wanted to find other adults into Disney and Harry Potter, such as myself.
We've had fun meet ups in the Wizarding World of Harry Potter enjoying games and brews behind the Hogshead. We've also had fun touring the World Showcase of Epcot playing drinking-inspired games.
If I'd never joined MeetUp.com, I would've never been able to get over my fear of introducing myself to people.
3. Hang Out in Resort or Theme Park Bar Area
Many of the onsite resorts and hotels have hip lounges with staff bringing the theme park magic right in the bar.
So, make good use of the lobby, common room or lounge area of the resort. Try to engage with people while in the common areas and avoid looking down on your phone. It's like saying "don't talk to me."
Instead, have an open posture that's inviting and just people watch. Eventually there will be an opportunity to start a conversation.
4. Spark Up a Conversation Waiting in Line
This may be an advance approach for introverts, but you can have something on hand like the ThemeParkHipster app, where you can play theme park trivia while waiting in line.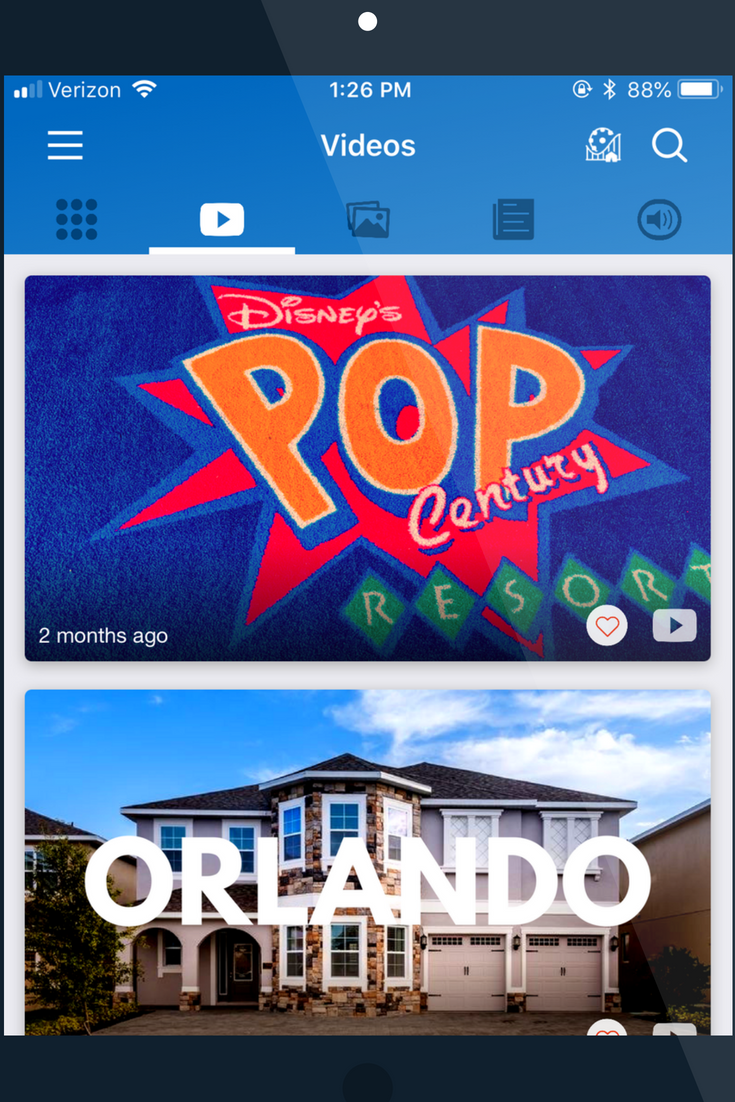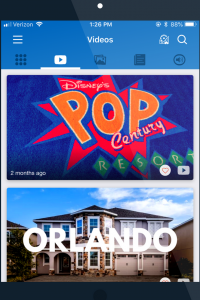 This will have others looking at you or over your shoulder to see what you're doing. A very cool conversation starter.
I've know some solo travelers who have become a part of a group because they started a conversation with a family in line.
The family realized the traveler was alone and felt obligated to have the solo traveler join their "family." But if that's way too intense for you, you always politely decline.
5. Chat with Theme Park Staff
Staff, especially Disney Cast Members, enjoy chatting with theme park goers. Be sure to mention your solo journey to park staff.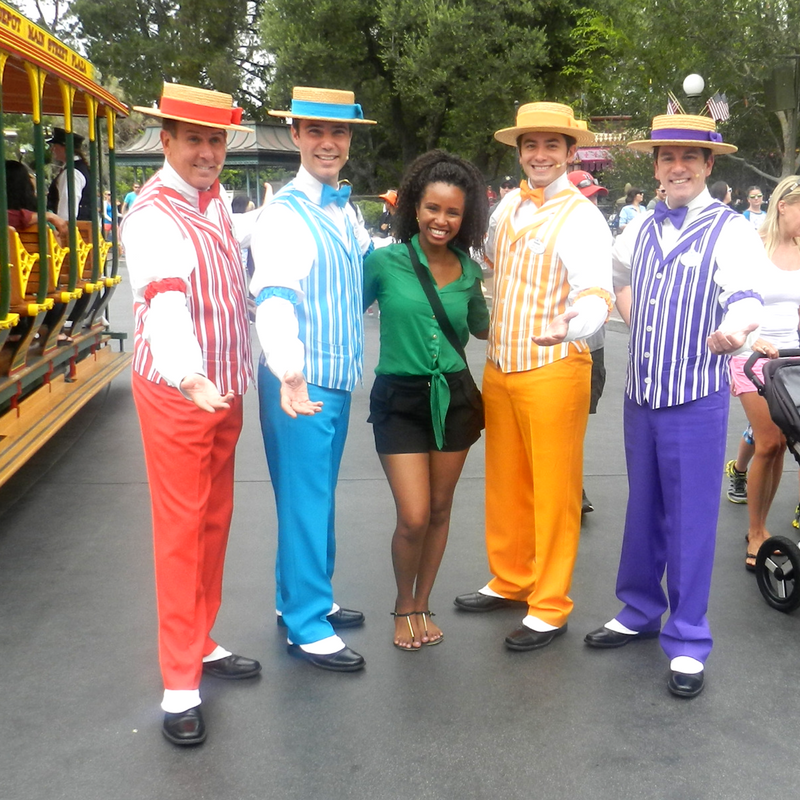 You never know what you may receive. Parks like Walt Disney World are known for "plussing" visitors vacation.
6. Pick a Resort Based on How Social You Want to Be
It's easy to book a hotel and stay cooped up in your room only leaving to go to one of the parks. This is not the best way to get comfortable with socializing with people on your solo trip.
Ask yourself:
How sociable do you want to be?
Perhaps a Bed & Breakfast would be a perfect way to make sure you keep your socializing goals to the forefront. You will at least have some interaction with the owners.
What are the best Disney resorts for Solo Travelers?
7. Do a Seminar or Short Theme Park Tour
During specials events such as, the Epcot Food and Wine Festival, Disney allows you to learn trade secrets and exotic recipes all-the-while enjoying the Walt Disney World atmosphere. This will in turn put you in a social situation with a purpose.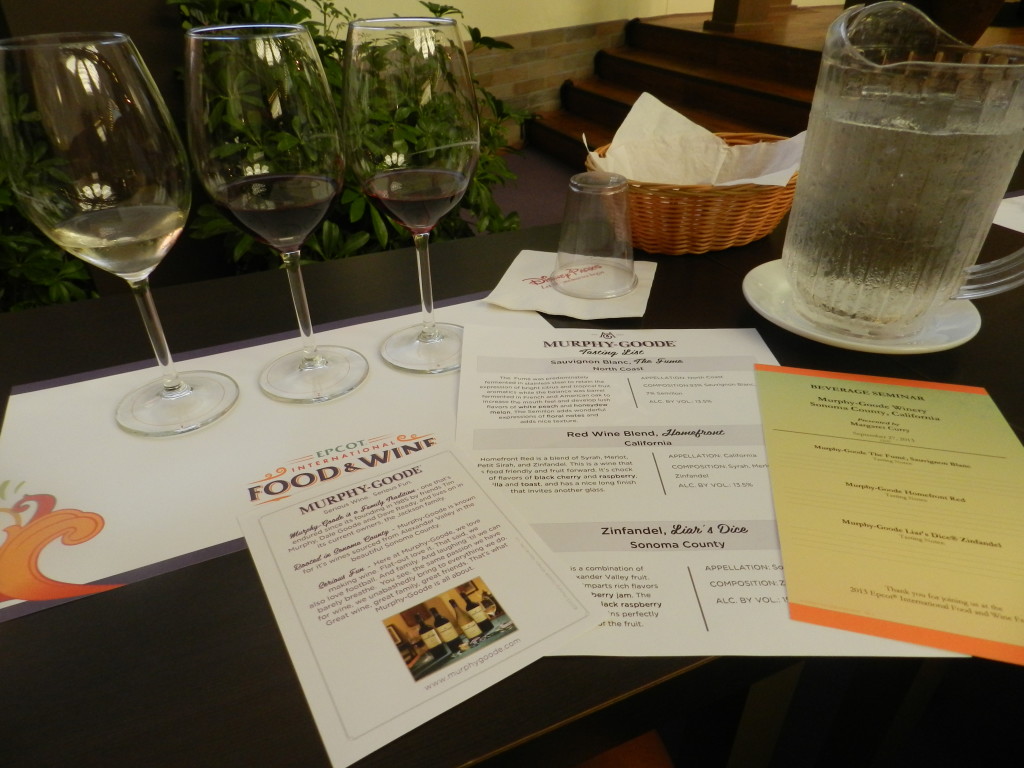 Everyone attending will have a shared interest. You will have something in common with other attendees, making conversation easy as you discuss the topics mentioned in the class.
This is a good way of learning how to socialize on your solo trip.
Theme Park Tours
If you want something more in-depth than a seminar, then I suggest doing a short tour.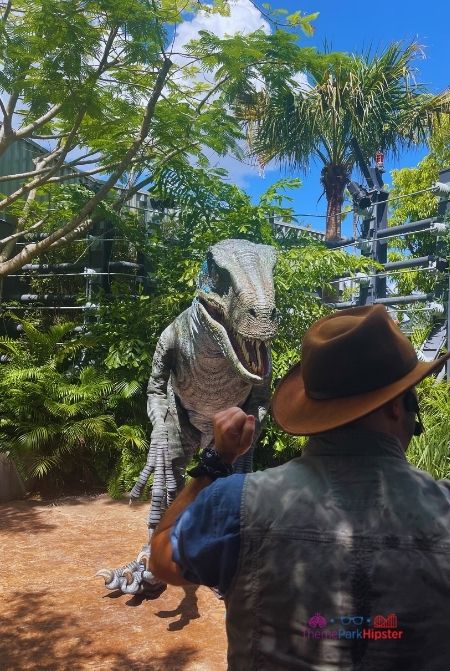 Behind-the-scenes theme park tours are great ways to get some social time by being in a small group of other theme park enthusiasts. You'll also learn amazing theme park history and secrets while being somewhat of a social butterfly.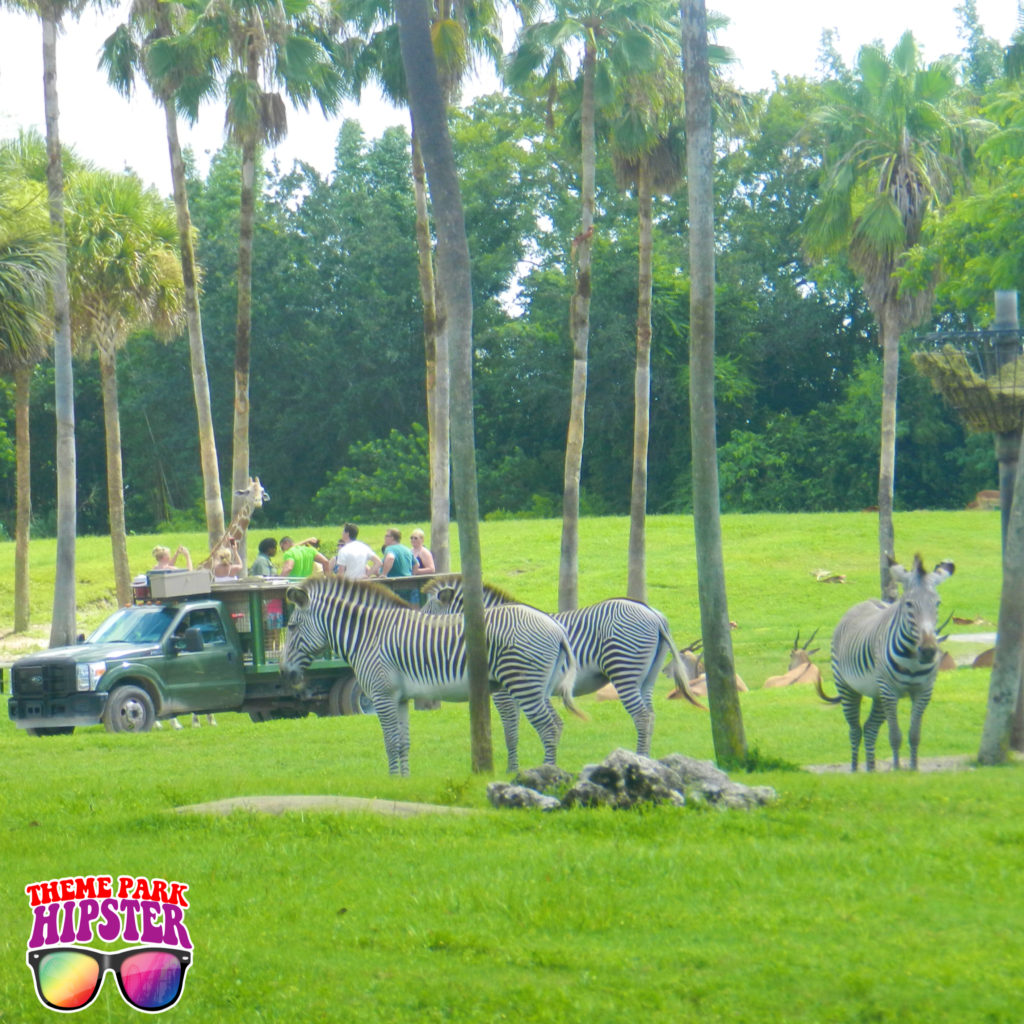 You should schedule a tour on one of the first few days of your trip. This is a good way to break the ice on your solo theme park vacation and you never know what adventures may happen afterwards.
Final Thoughts on How to Socialize on Your Solo Trip
Overall, just have fun, live it out, and repeat!
My challenge for you on your next solo theme park trip is to get courageous and strike up a conversation with a complete stranger.
You can start off with a simple question for directions to an attraction or where to find a Dole Whip at Disney.
After all, you never know who you may meet along the way that may become a lifelong friend.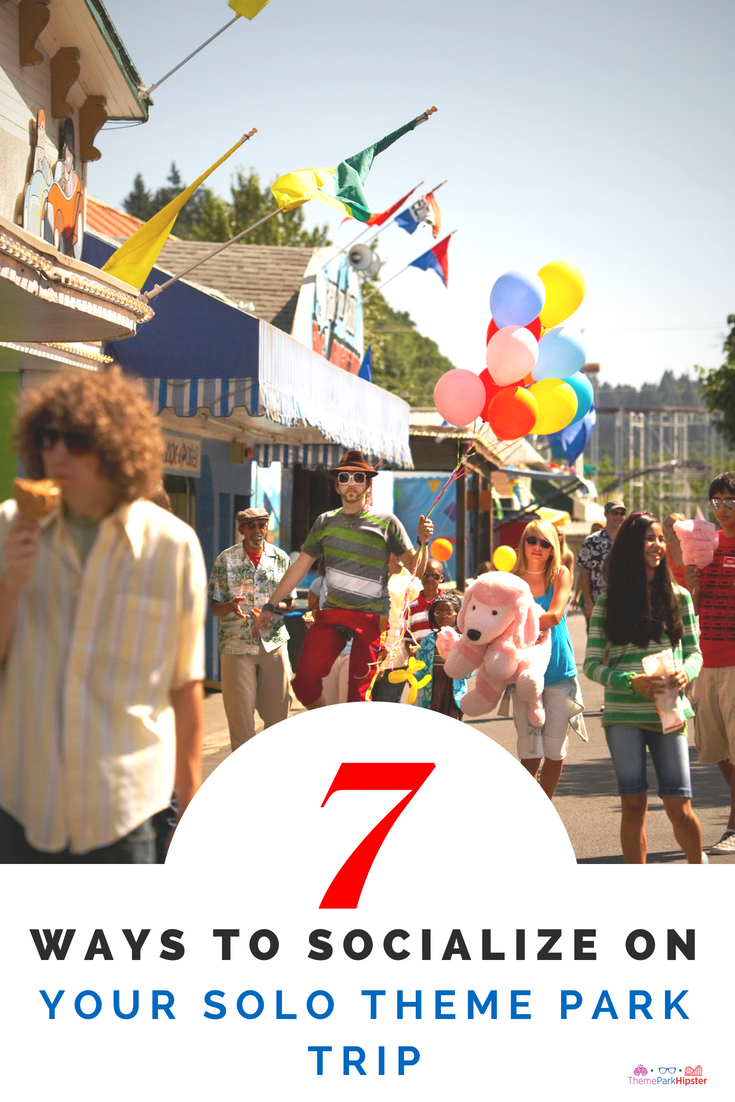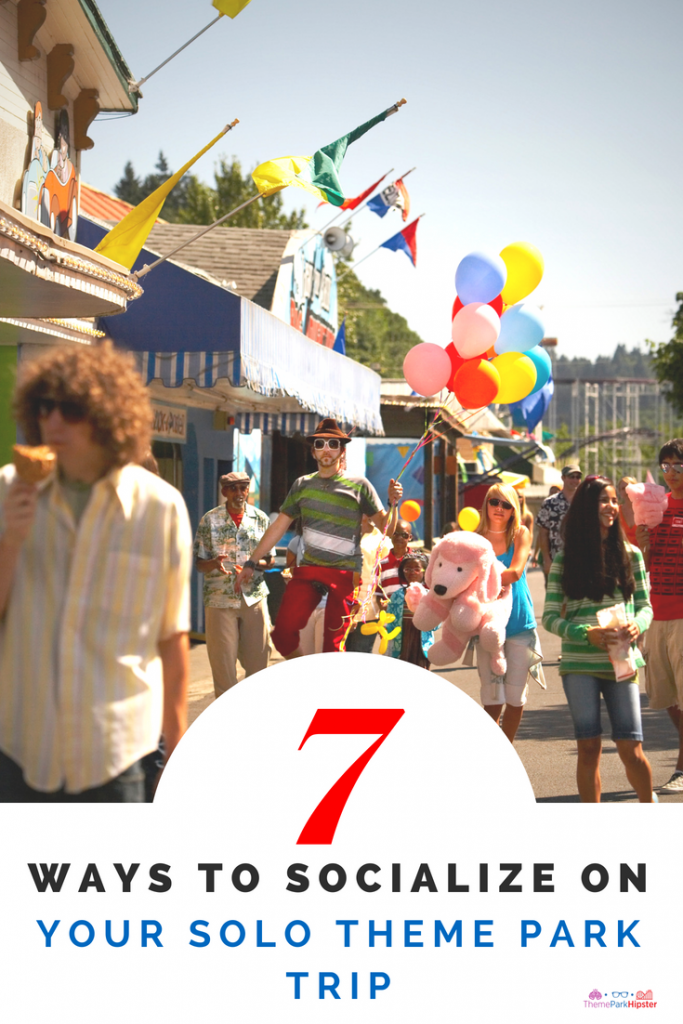 Now that you know how to socialize on your solo trip, do you think you'll be able to do it alone? Let me know in the comments section below!
If you enjoyed learning how to socialize on your solo trip, then you'll love these:
Until next time, Happy Park Hopping Hipsters!
NikkyJ
(Original post date July 2018/Updated July 13, 2021)