There's no better way to celebrate Halloween than to have a day at Cedar Point. Whether with a loved one, friends or on a solo trip, HalloWeekends at Cedar Point 2020 is so much fun.
And yes, you CAN have a blast going by yourself!
THIS POST MAY CONTAIN AFFILIATE LINKS. PLEASE READ MY DISCLOSURE FOR MORE INFO. Thank you!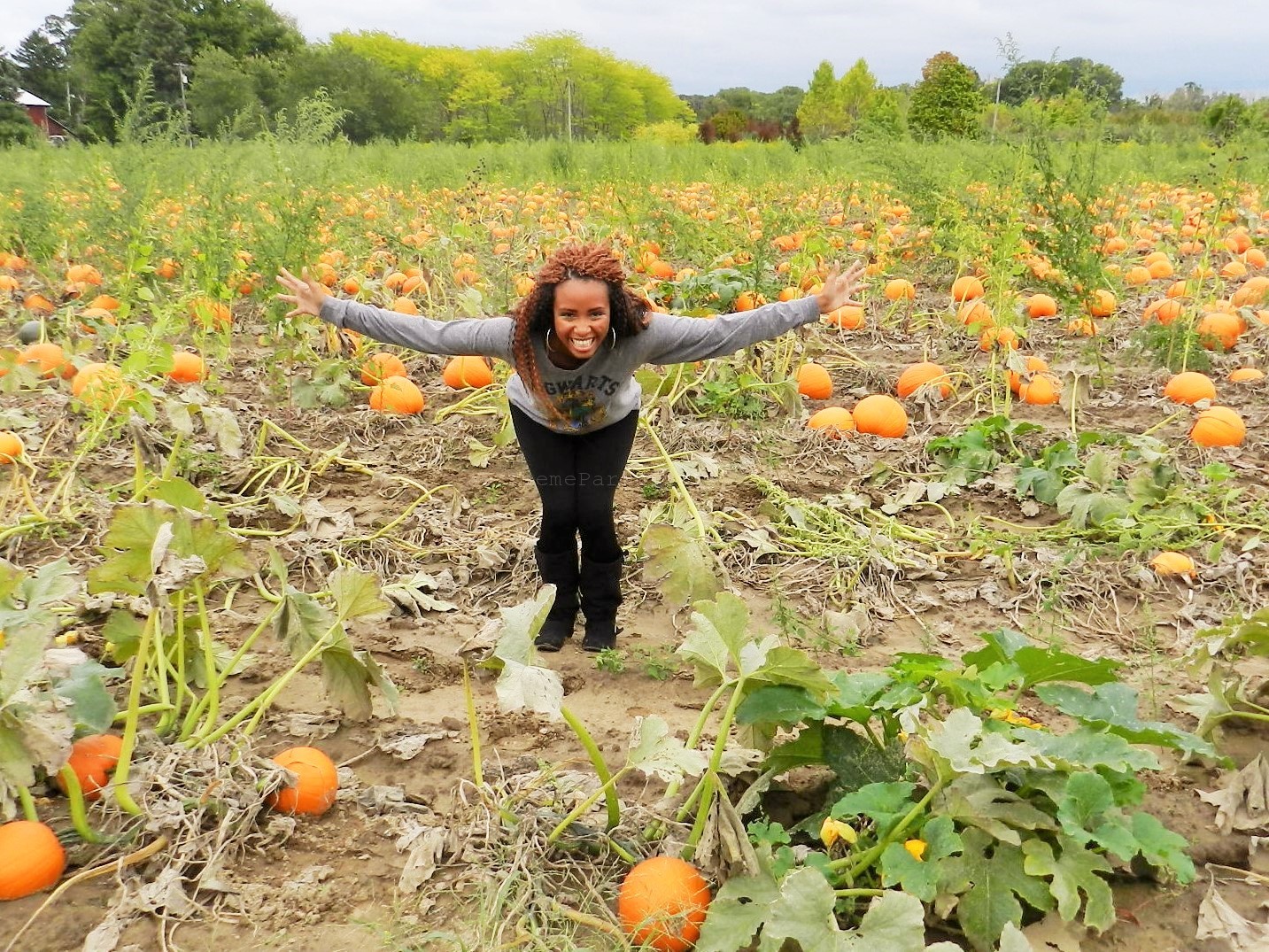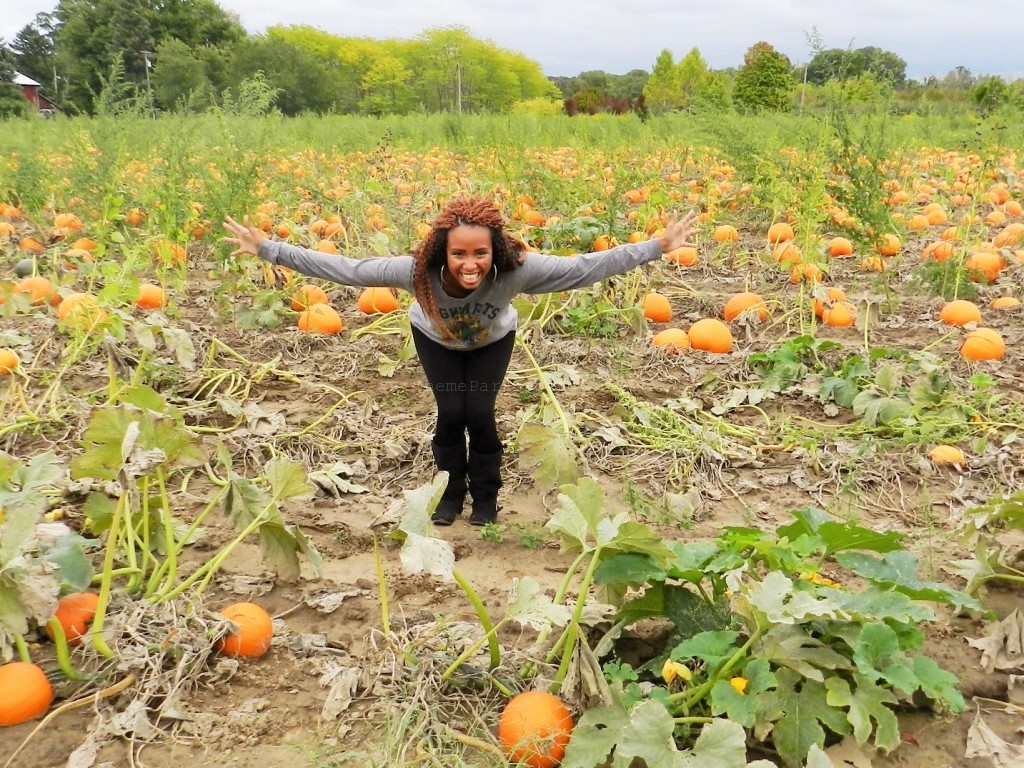 Cedar Point in Sandusky, Ohio is a theme park lover's dream. Primarily known as the roller coaster capital of the world, it is a 364-acre collection of thrilling entertainment and excitement for every age.
It is also the second oldest operating amusement park in the U.S., first opening its doors in 1870.
Before you head out to the park, you'll want to take note of the dates, times, events, and haunted houses for 2020.
Will Cedar Point Have Halloweekends In 2020?
2020 UPDATE: According to Cedar Point, A new "Tricks and Treats Fall Fest" will be introduced starting September 12th and go through November 1st. The event will take the place of HalloWeekends for 2020 only, and has been designed with unique entertainment, food and activities for all ages.
This event will enable better social distancing and capacity management. You'll hear more exciting details in the coming weeks.
Cedar Point HalloWeekends 2020 Dates
Every fall, Cedar Point gears up for the ghostly holiday with their HalloWeekends event.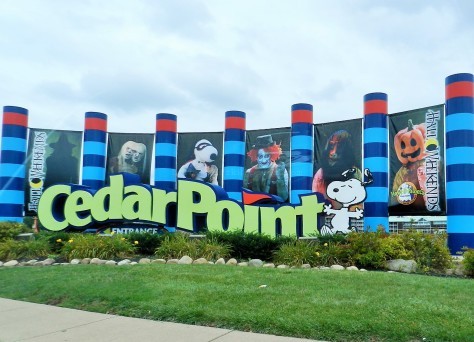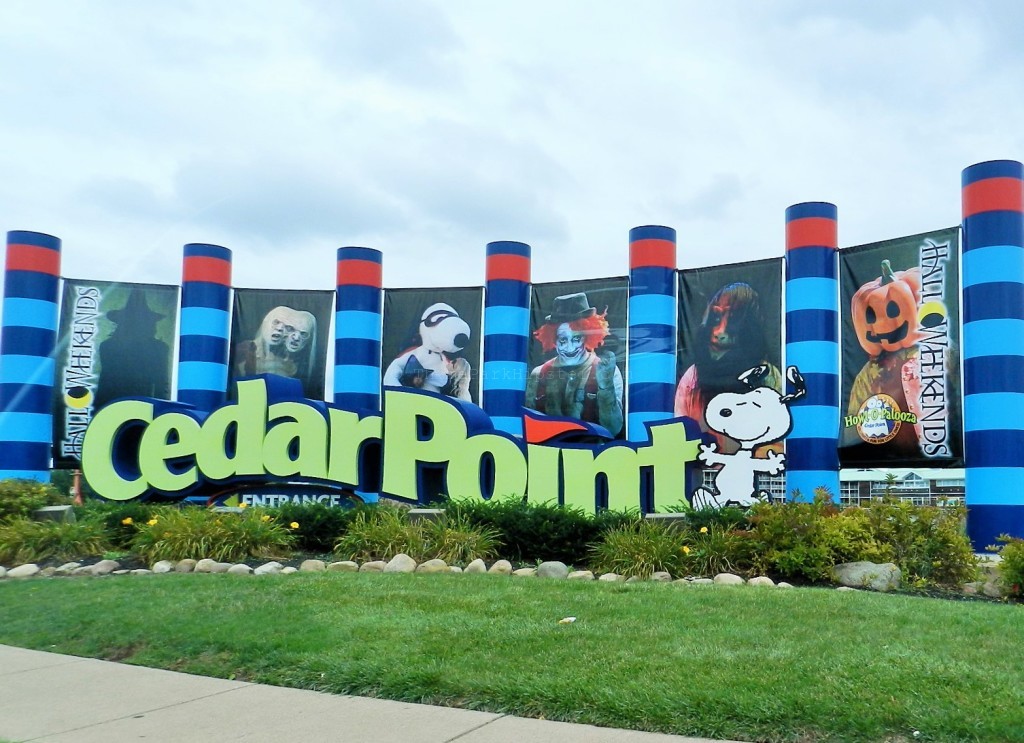 Starting September 19 and running until November 1, 2020 (Saturdays and Sundays only), the park changes into a spooktacular party where monsters wander after dark in this truly unnerving celebration!
Cedar Point HalloWeekends Hours
Cedar Point HalloWeekends hours are Fridays from 6 p.m. to midnight, Saturdays from 11 a.m. to midnight, and Sundays from 11 a.m. to 8 p.m.
How Scary is HalloWeekends?
This annual event features Cedar Point's world-class rides, roller coasters and sinister haunted attractions.
Throughout HalloWeekends, you'll be able to enjoy Cedar Point's interpretation of the frightening holiday through their haunted mazes and scarezones.
One of the things I really like about HalloWeekends is that it has ghostly shows for all ages, but it isn't "too" scary. Even the youngest and most sensitive of beings will enjoy the fall offerings at this event.
19 Survival Tips for Cedar Point HalloWeekends
After dark, the park has the ability to haunt you with its spooky houses, scarezones, and entertainment!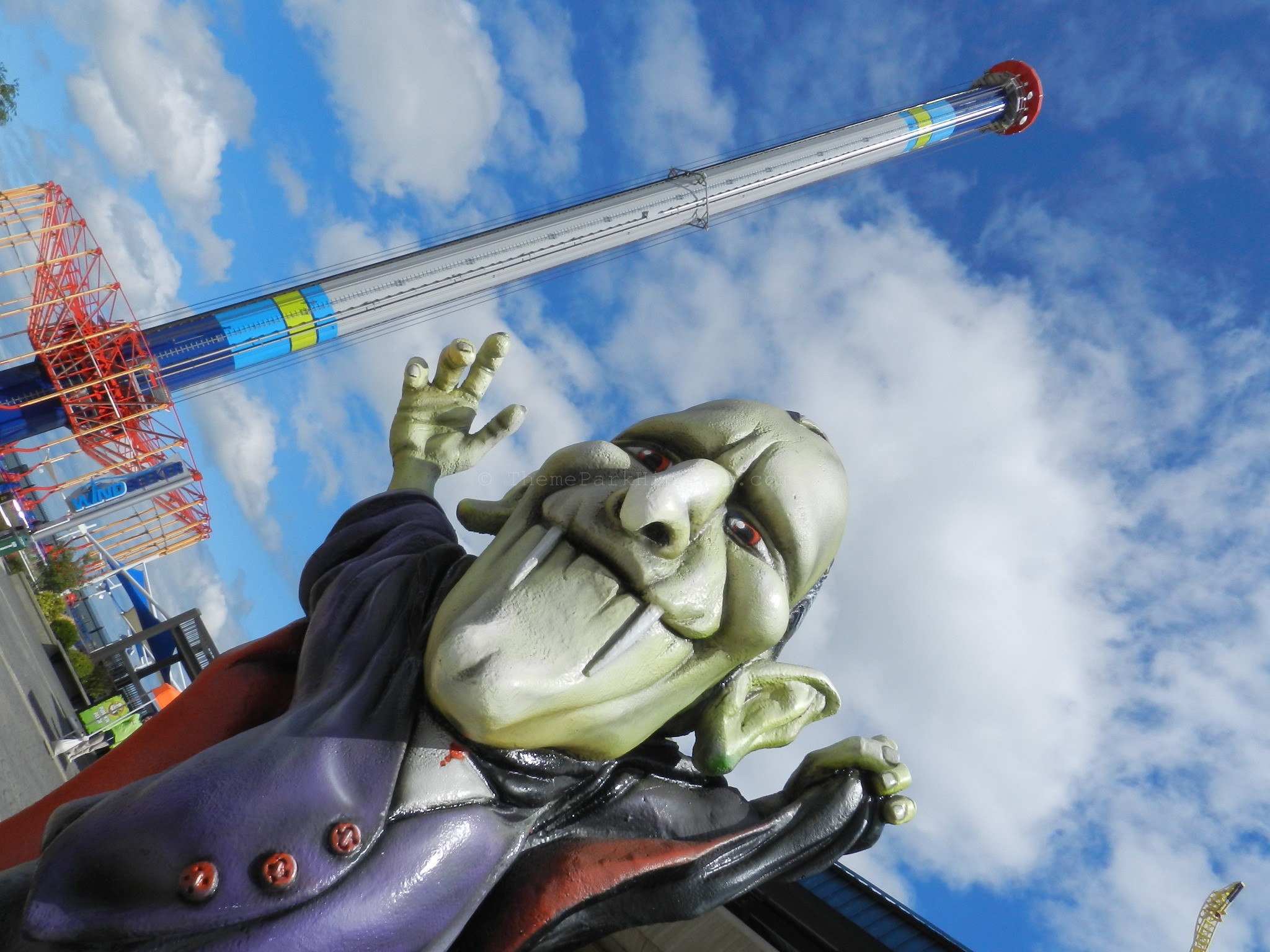 So, if you're looking to celebrate Halloween at the roller coaster capital of the world, then let me give you some tips to make the most of your trip.
Although the event is slightly changed this year, you can use some of this strategies for your visit.
1 – Know What Scary Areas to Avoid
If you want to stay away from the scarier parts of the park, stick to the front area of Cedar Point, which is family-friendly. The haunted mazes towards the front portion of Cedar Point are "tween approved" and not as scary as the ones further into the park.
2 – Have a Game Plan Before You Go
View the park map from Cedar Point's website in order to know what attractions and shows you want to check out.
Mapping out your day will also help you decide which houses, scarezones, and rides you don't want to miss on your trip.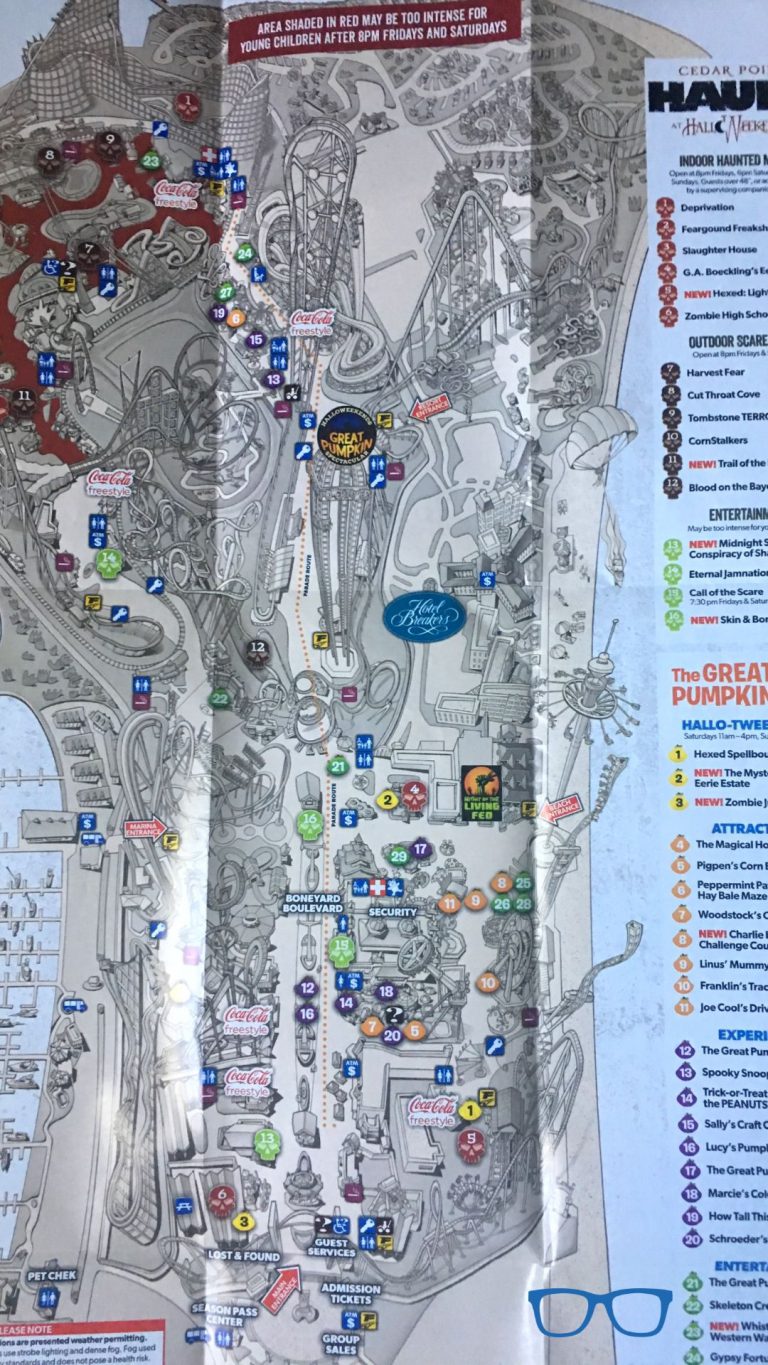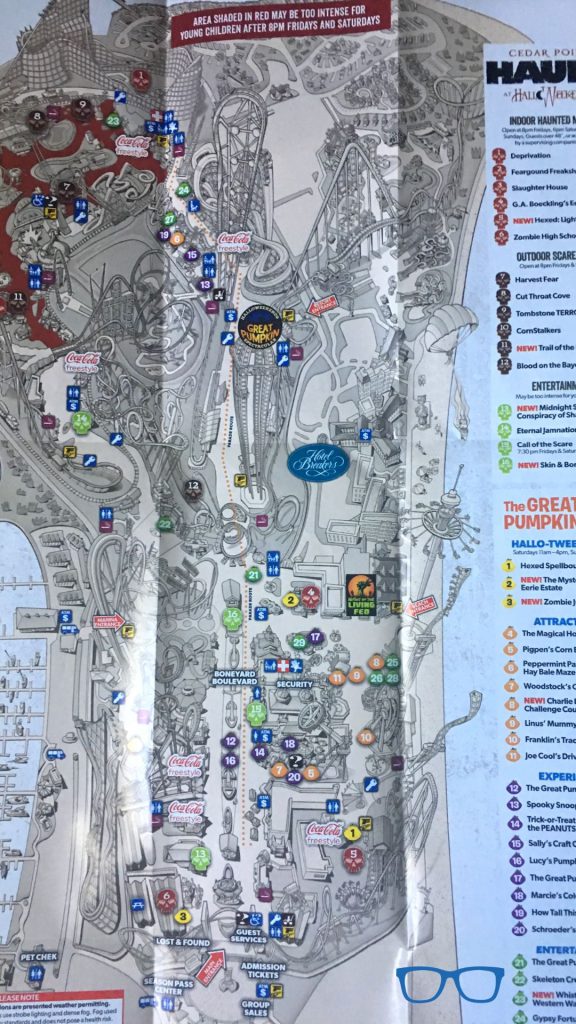 Hipster Power Tip: Use the Cedar Point app to go over the park map and to work out where you want to go. You can also check out their calendar to view the show times during the event.
Are all rides open during HalloWeekends at Cedar Point?
Most rides and roller coasters at Cedar Point stay open during HalloWeekends.
I recommend saving the opportunity for riding the permanent attractions towards the end of the night once you have done the haunted mazes.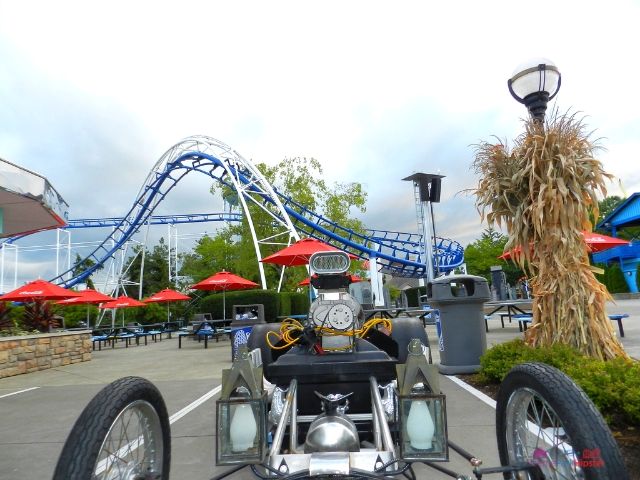 3 – Check the Weather in Sandusky, Ohio Before Your Trip
Before you head out to Cedar Point, be sure to check the weather. Don't be like me and assume September will be cold.
Average Cedar Point Weather
May High 68° / Low 54°
June 78° / 64°
July 83° / 70°
August 80° / 68°
September 73° / 61°
October 61° / 49°
4 – Prepare for the Heat (Just in Case…)
Again, don't be like me and think that Sandusky, Ohio has perfect cool throughout the opening season.
In fact, I went to Cedar Point last September and packed all my winter clothes thinking the average temperature would be 60 degrees.
…hey I'm a Floridian and anything under 63 degrees is cold to me.
Come to find out, it was averaging 87 degrees with suffocating humidity. I was sad thinking that I was going to escape the Florida heat for a brief week.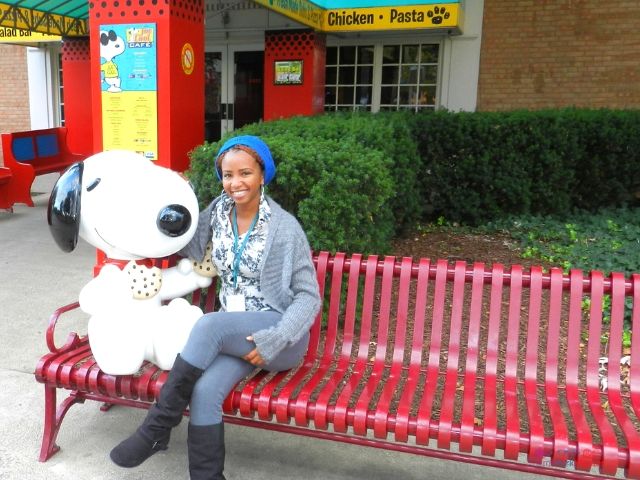 5 – Dress for the Season
Whether you plan on going in the summertime or the fall portion of the park season, it is important for you to dress comfortably for either one.
During the hotter months, light clothing with comfortable shoes, sunglasses and a hat is recommended to battle the bright sunshine.
In the cooler months, jeans with a light sweater or jacket will do just fine in the battle between you and the chilly Lake Erie winds.
Should you choose Style, Comfort, or Both?
I choose comfort over style, but I'm trying to get better at combining the two.
What I do recommend is wearing comfortable sneakers for all of the standing, walking, and running you will be doing.
Trust me, you will thank me later.
6 – Have Water Handy
Stay hydrated and drink plenty of water!
Bringing a water bottle that you can refill is ideal. You'll also want to avoid consuming alcohol on hot days as it can further dehydrate you.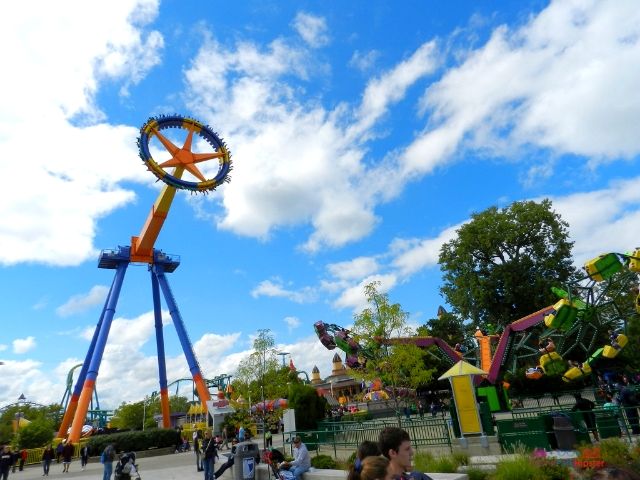 7 – Start Early to Avoid the Crowds
This tip is especially important if you will be at Cedar Point for only one day. HalloWeekends at Cedar Point is special in the fact that you only need to pay one price to enjoy the park thrills during the day and the terrifying haunts at night.
If you will be staying later for the haunting festivities, consider taking a 2 to 3-hour break during the day, away from the park, to recharge yourself for more fun later!
Hipster Power Tip: Grab your lunch and head out to the majestic shore of Lake Erie where you can spend your park break relaxing next to one of America's most gorgeous lakes.
8 – Set A Budget and Stick to It
Be aware that your money can get spent quickly if you're not paying attention to your budget and sticking to it.
Why?
Because there's plenty of fun games to play, souvenirs to buy, and V.I.P. experiences to enjoy!
So, be strategic with meals and snacks and try to only buy one souvenir on your trip.
…and no, I don't want you to not have fun buying your favorite trinkets, I just want you to go back home without being broke.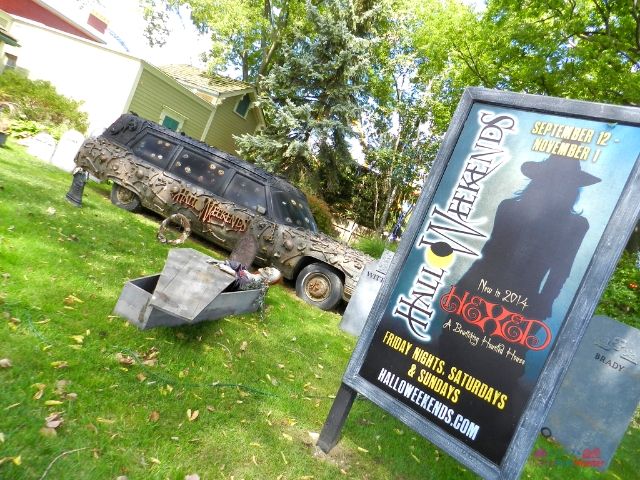 9 – Enjoy the Fall Décor
Cedar Point has some of the best Halloween décor of any amusement park. Plus, you enjoy going through the grave stones of the classic "dead" rides from Cedar Point's history.
10 – Get the Fright Lane Pass
For an additional cost, you can get a Fright Lane Pass. This will save you lots of time by allowing you to jump right to the front of the line on both haunted mazes and the CornStalkers scarezone.
I recommend that you purchase your Fright Lane Pass in advance, because they do sellout once you're in the park.
Hipster Power Tip: Saturdays are the best days to buy the Fright Lane Pass, since it's usually the busiest day of the week for HalloWeekends.
When you purchase the Fright Lane Pass, you'll receive access to the Skeleton Key Rooms. There are usually around 5 Skeleton Key Rooms for you to explore.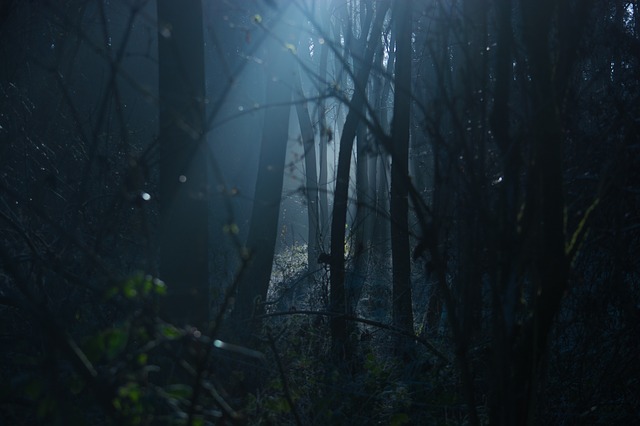 These rooms offer an exclusive, interactive and intense experience that's only accessible by your skeleton key.
Keep in mind that the Fright Lane Pass does not include admission to the park, nor Fast Lane perks.
11 – Walkthrough the CornStalkers
You do not want to miss the CornStalkers Scarezone. It opens at 8 p.m. on Fridays and Saturdays, so try to go as early as possible to avoid the long line.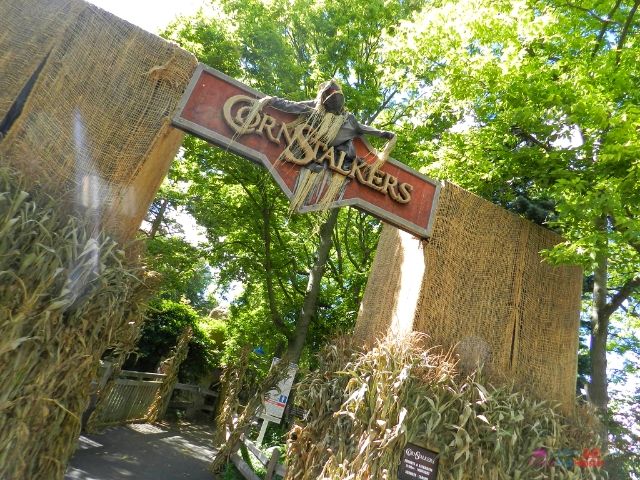 The CornStalkers scarezone takes you through disorienting, twisted paths with evil beings lurking amongst the field. It's absolutely terrifying and a HalloWeekends must do!
12 – Visit All of The Scare Zones for The Ultimate Experience
In my personal opinion, I think the scarezones at Cedar Point have a slight edge over the haunted houses. The scareactors really thrive in this environment and are very creative in where they hide for those epic jump scares.
Also, some of the areas throughout the park have thick foliage and suffocating fog that makes it really dark and scary. This adds to the mysterious ambiance of the scarezone, especially in the area between Millennium Force and Maverick.
The frights of the scarezones usually start around 8 p.m., so don't enter them if you're too scared.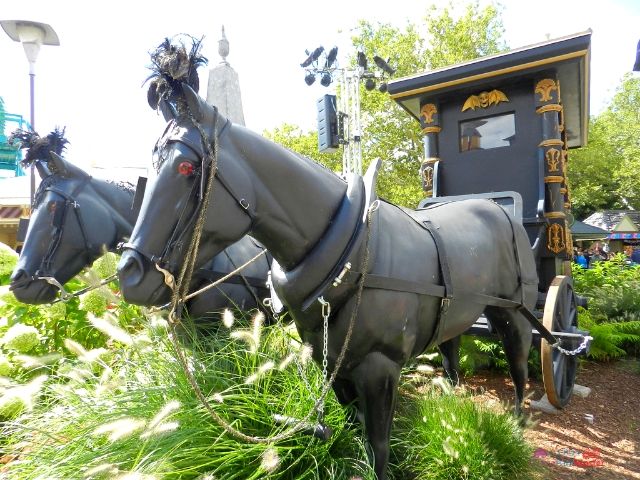 13 – Know Ways to Not Get Too Scared
To survive HalloWeekends without running off for cover, you'll want to stay away from the scarezones and stick to the kid-friendly areas of the park.
If you don't want to be scared at all, Cedar Point provides a lit necklace you can wear that says NO BOO. The necklace lets the park monsters pass you and save their scares for another victim!
Think of it as a force field to protect you from the scary creatures.
Take note that these necklaces are not free and are usually priced around $20 each.
14 – Enjoy HalloWeekends Entertainment
There's an array of entertaining options for you to enjoy at HalloWeekends such as:
The Great Pumpkin Parade
Live shows
Animatronic monsters providing fun entertainment throughout the evening
Light displays that celebrate the season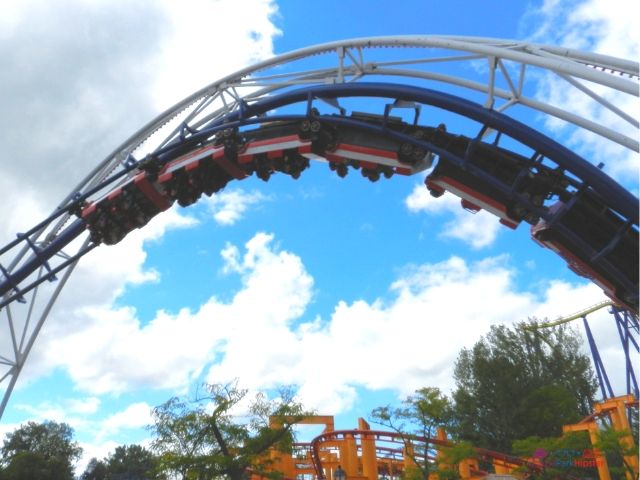 15 – Ride to Top Roller Coasters at Night
If you know me, then you know how much I rave about riding Maverick at night!
I must say that this is an absolute must do!
If you're a roller coaster fanatic, then you must saddle up and ride crazily through the night on this wild adventure.
Maverick will take you through a "twisted horseshoe roll" and a 400-foot-long speed launch through a pitch-black tunnel at a top speed of 70 mph!
Others rides like Valravn and Rougarou are just as thrilling in the night.
16 – Spend More than a Day at Cedar Point
To get a well-rounded experience, expect to explore the park over two days. Three days is ideal to really experience everything without rushing around.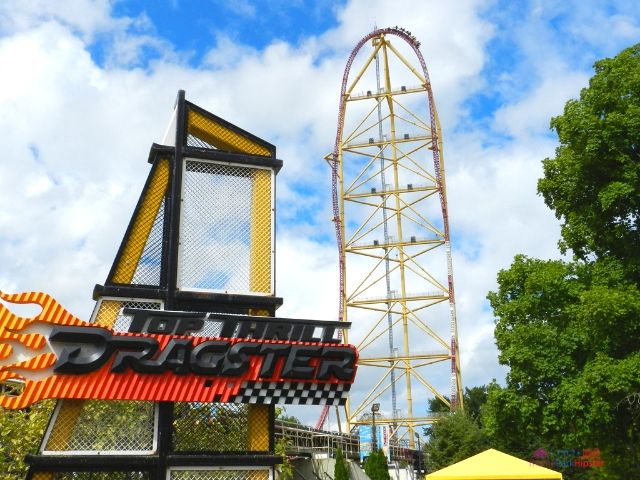 Saturdays are always popular, which translates to more crowds, and more time to take in all of the rides and attractions.
You can get the perfect Cedar Point Itinerary here!
17 – Save the Coasters for the Evening
If you want to avoid the crowds during HalloWeekends, the you should ride the roller coasters at night and do the haunted attractions right when they open up during the latter part of the day.
The thrilling coasters have the longest wait times during the day, while the evening brings about higher wait times for the haunted mazes.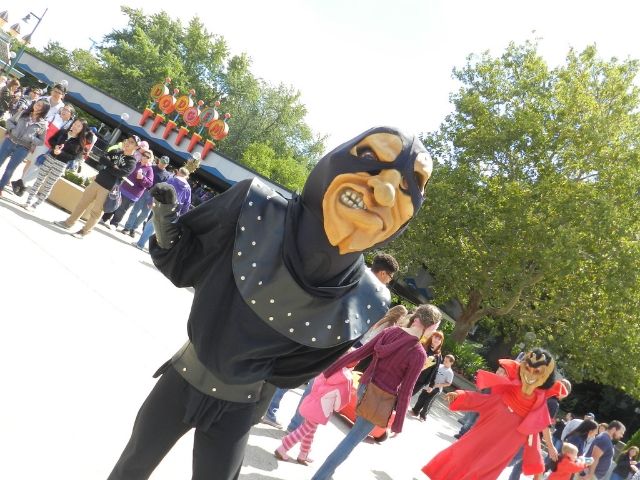 18 – Go with a Group of Friends
Going to HalloWeekends at Cedar Point with a group of friends makes it so much fun as the night goes on. However, going with your significant other is fun too, since you'll have someone to protect you.
19 – Just Remember to Pace Yourself and Have Fun!
You're really going to have a great time, so try not to stress too much and enjoy the delightfully, ghoulish frights of HalloWeekends at Cedar Point.
Cedar Point HalloWeekends Houses and Entertainment
Now that you know how to survive HalloWeekends, let's look at some of the unique experiences happening during this event.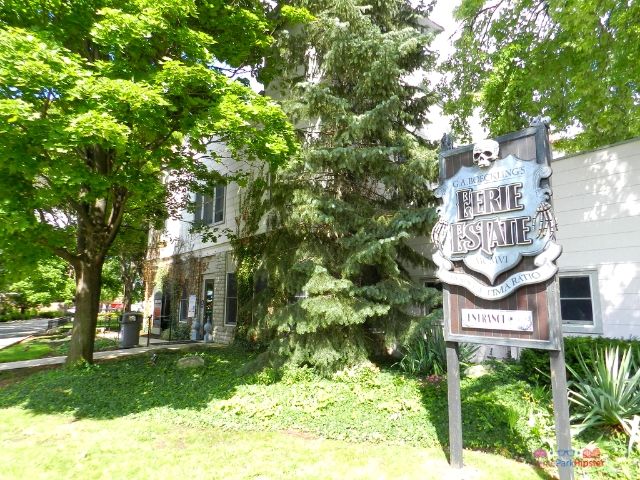 HalloWeekends Haunted Mazes
Deprivation – your biggest fears of claustrophobia and darkness come to life in this maze
Fearground Freakshow – enter into a one-of-a-kind show put on by Professor Von Fleece
Slaughter House – don't become one of the butcher's newest victim in this bloody nightmare
G.A. Boeckling's Eerie Estate – you'll want to make sure you don't become a permanent resident of this haunted mansion
Hexed: Lights Out – you will have to navigate your way out of the witches' dark lair
Zombie High School – be sure to make it out alive through the zombie-filled high school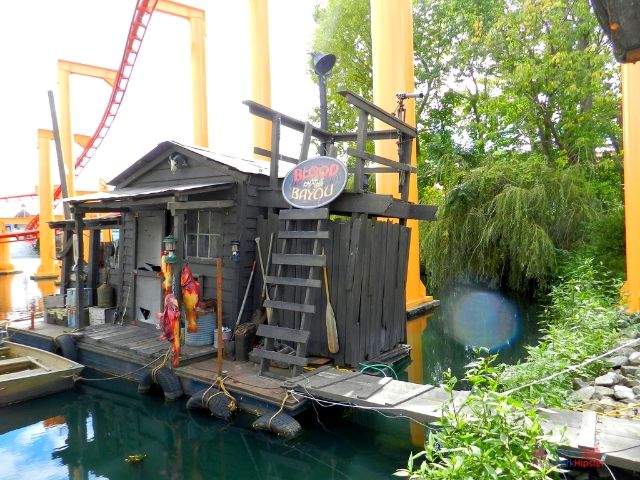 HalloWeekends Scarezones
Harvest Fear – instead of a Harvest Fair, you'll be walking through creepy rituals of the past
Cut Throat Cove – be sure you're not the next victim of pirates still roaming the sunken ships
Tombstone TERROR-tory – FrontierTown is literally turned into a Ghost Town…just make sure you're out before you're turned into its next resident
CornStalkers – see how far you can navigate your way throughout this disturbing cornfield…be careful of the evil hiding amongst the stalks
Trail of the Forsaken – enjoy a walk through an eerie pathway in FrontierTown filled with wicked practitioners lurking about
Blood on the Bayou – beware of the quiet waters around you in this scarezone…you may come face-to-face with your worst shadowy nightmare
Entertainment
Boneyard Battleground
Happily Never After
Raging Inferno
The Pumpkin Patch
Toxicity
Whistlin Willie's Western Wake
More Experiences
Dead End
Kitchen Alley
Fall Food Fest
HalloWeekends Pumpkin Spectacular
The GREAT PUMPKIN FEST
If the other activities are too scary for you, then you can enjoy the Halloween festivities for the whole family in the GREAT PUMPKIN FEST.
Hallo-Tween Mazes
You can catch these mazes on Saturdays from 11 a.m. to 4 p.m. and Sundays from 11 a.m. to 2 p.m.
Hexed Spellbound
The Mystery of Eerie Estate
Zombie Jr. High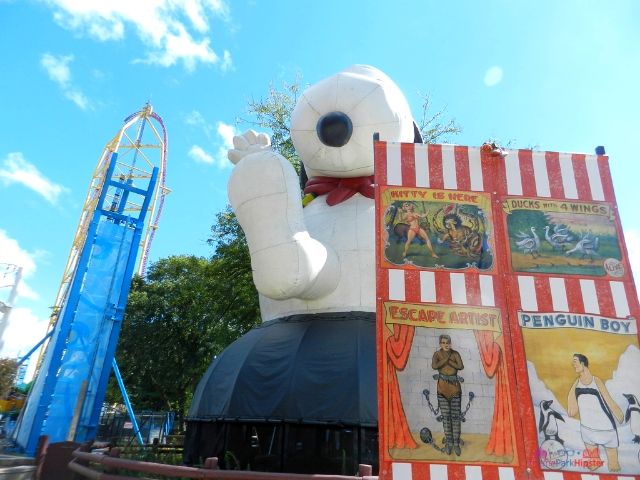 Attractions
The Magical House on Boo Hill – this is a whimsical walk-through house
Pigpen's Corn Box – play in a sandbox-like adventure with thousands of corn kernels
Peppermint Patty's Hay Bale Maze – enjoy a miniature maze created just for the little ones
Woodstock's Crazy Cornstalks – take a walk through this family-friendly cornstalk maze
Charlie Brown's Challenge Course – enjoy an adventurous obstacle course created just for kids
Linus' Mummy Pit – join Linus in this foam party pit
Franklin's Tractor Trek – experience a tractor race built just for kids
Joe Cool's Drive-In Movie – take a break and enjoy a classic showing of "It's The Great Pumpkin, Charlie Brown!"
Experiences
The Great Pumpkin Patch
Spooky Snoopy Eye Spy
Trick-or-Treat with the PEANUTS
Sally's Craft Corner
Lucy's Pumpkin Painting
The Great Pumpkin Photo Spot
Marcie's Colorful Creations
How Tall This Fall Photo Spot
Schroeder's Games of Skill
Entertainment
The Great Pumpkin Parade – watch this spectacular parade where you'll see all the classic PEANUTS characters
Skeleton Crew – watch a circus-inspired celebration for everyone to enjoy in Celebration Plaza
Whistlin' Willie's Western Wake – join the local townies as they celebrate the "life" of Whistlin' Willie
Halloween Hijinks and Count Snooptacula's Costume Contest – enjoy a fun costume contest for the little ones 54 inches and shorter
Camp Spooky Dance Party – join the PEANUTS and dance your heart out in this fun party
Disco Drac's DJ Dance Off – join Disco Drac for another fun dance party for you to experience
Scare-eoke – Singalong to your favorite spooky tunes
What to Know Before You Go to HalloWeekends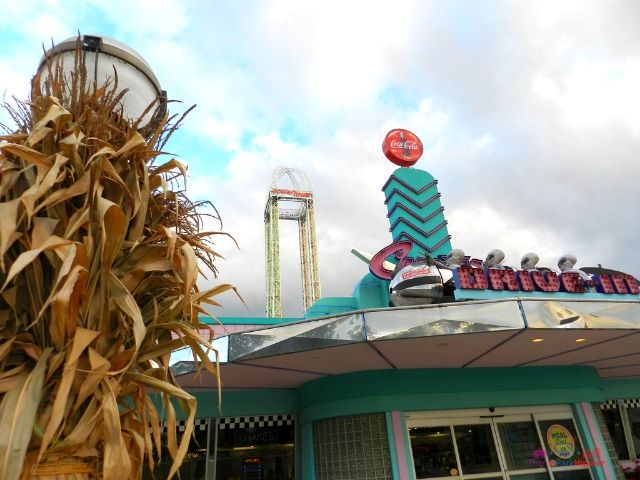 Before you make you way over to Cedar Point, you should know a few answers to some of the most common questions asked.
Is Cedar Point busy during HalloWeekends?
HalloWeekends are busy since they only happen on the weekends. Friday nights are less crowded than Saturday nights so you'll want to come as early as possible.
The event gets crowded as the night goes on.
Is Cedar Point HalloWeekends scary?
Yes it is.
Although it's no Halloween Horror Nights, the houses and scarezones are intense with lifelike bloody scenarios.
Jump scares are throughout the event, but sometime the eerie, foreboding feeling is even scarier.
It's because of this that I suggest you stay around the front of the park for a "less scary" HalloWeekends experience.
Also, don't forget to get a NO BOO necklace I talked about earlier if you don't want any of the scareactors to come after you.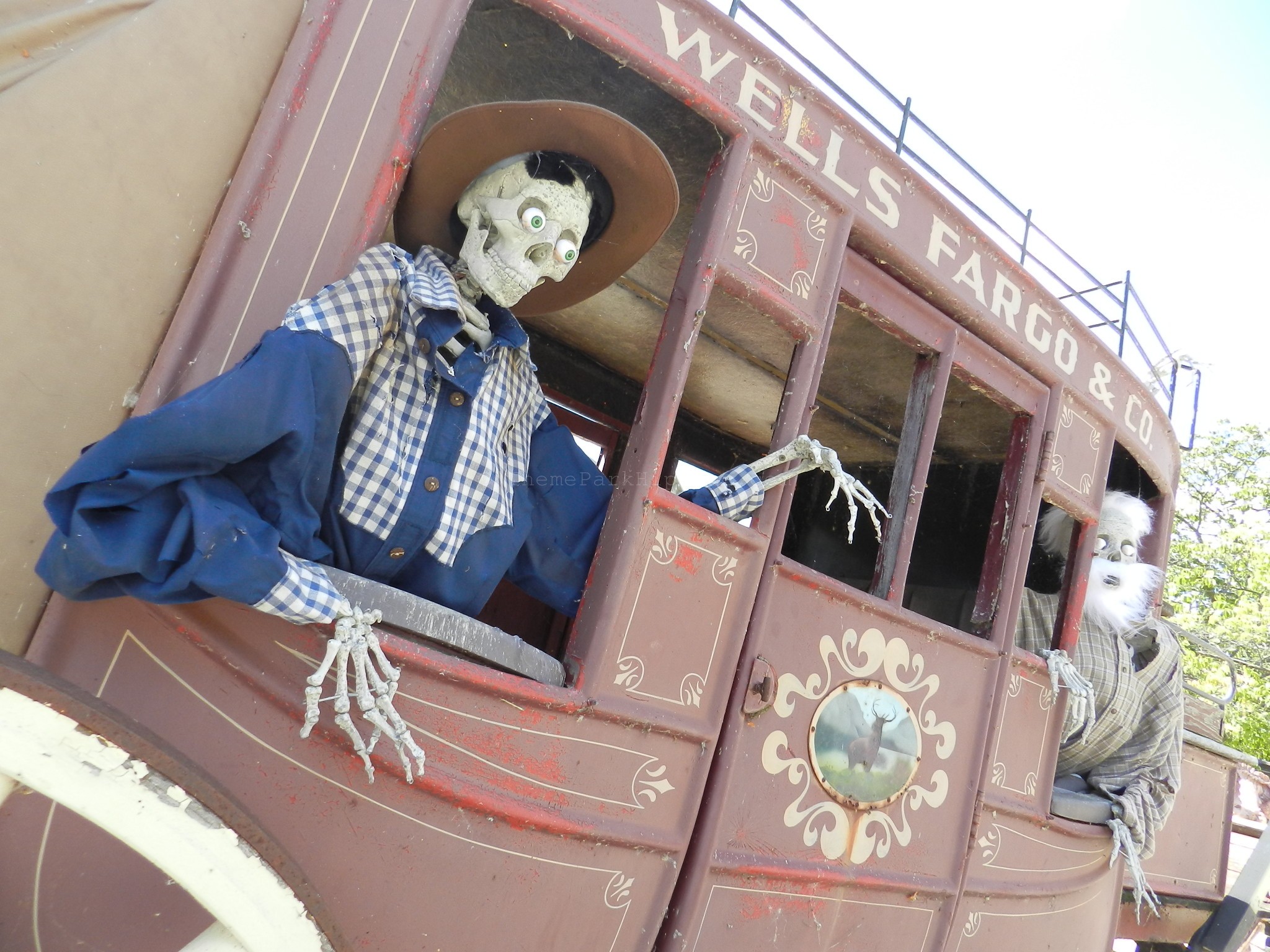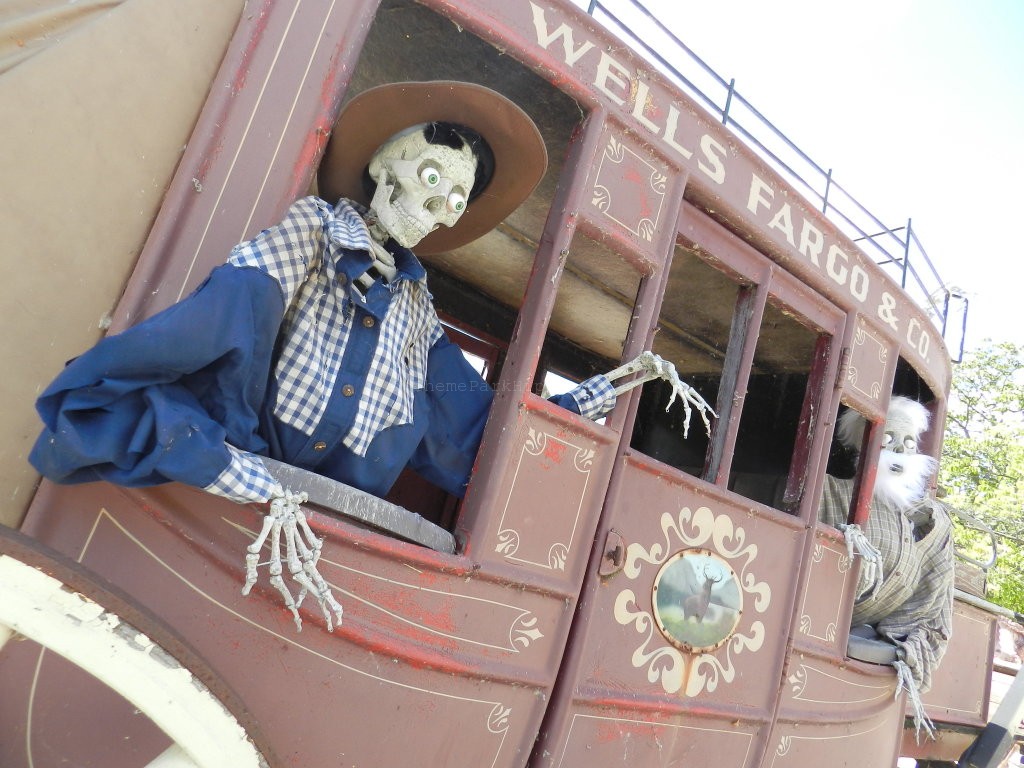 What time do the haunted houses start at Cedar Point?
The haunted houses generally start at 8 p.m. on Fridays, 6 p.m. on Saturdays, and 3 p.m. on Sundays. Always check the times on the day of your trip to get the most accurate schedule.
Hipster Power Tip: If you stay at one of Cedar Point's on-site properties, you will be able to enter the park early before the general public.
Where to find Cedar Point HalloWeekends tickets?
Cedar Point HalloWeekends tickets can be purchased at the onsite gate as a regular park ticket with inclusion of many of the park's top attractions.
However, I recommend buying your tickets early as there are special perks to purchasing your HalloWeekends' tickets online.
For one, you will be able to skip the long, drawn out ticket queue and head right away into the gates for your amusement park adventure.
Secondly, Cedar Point offers many discounts for advance ticket purchasers.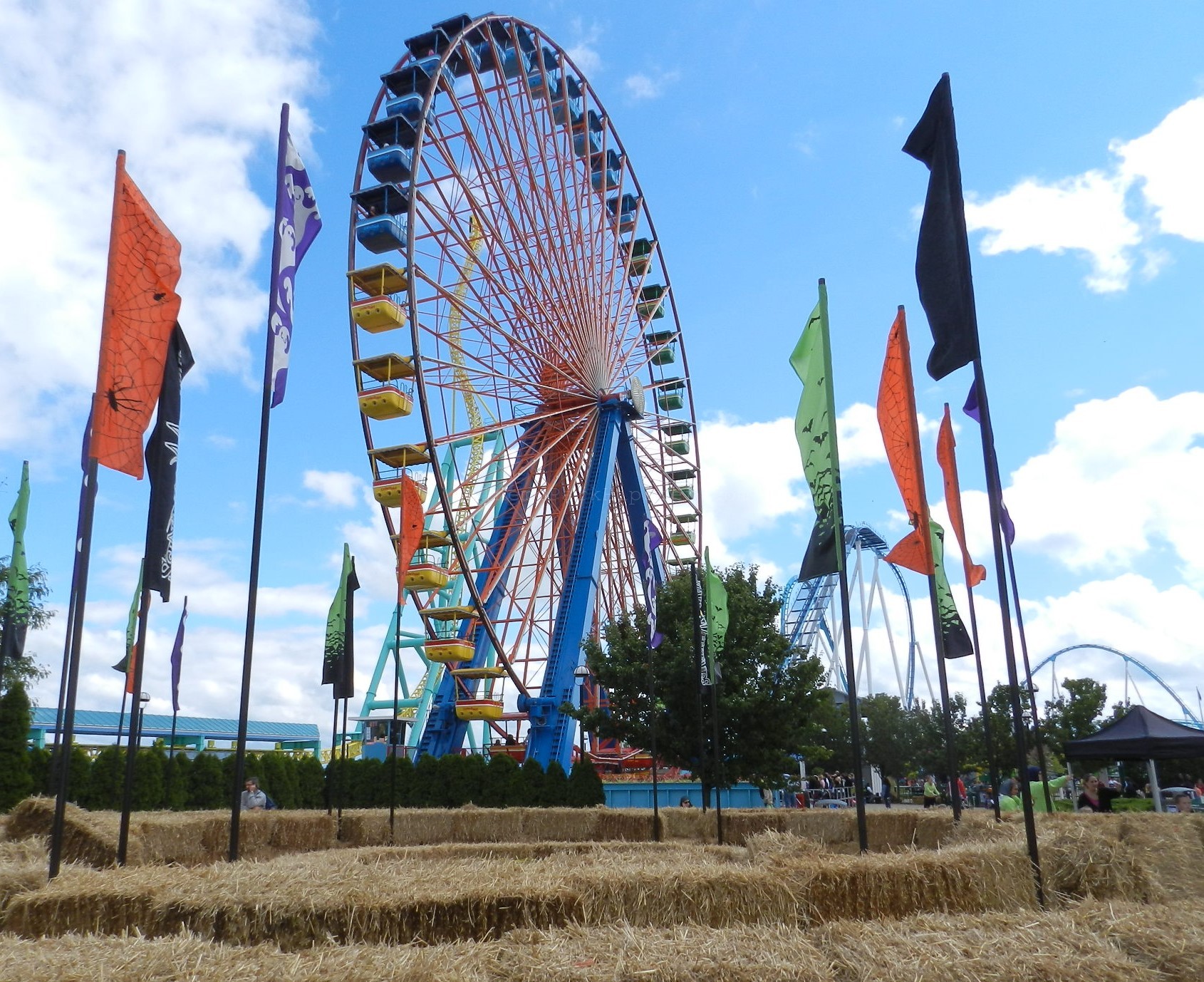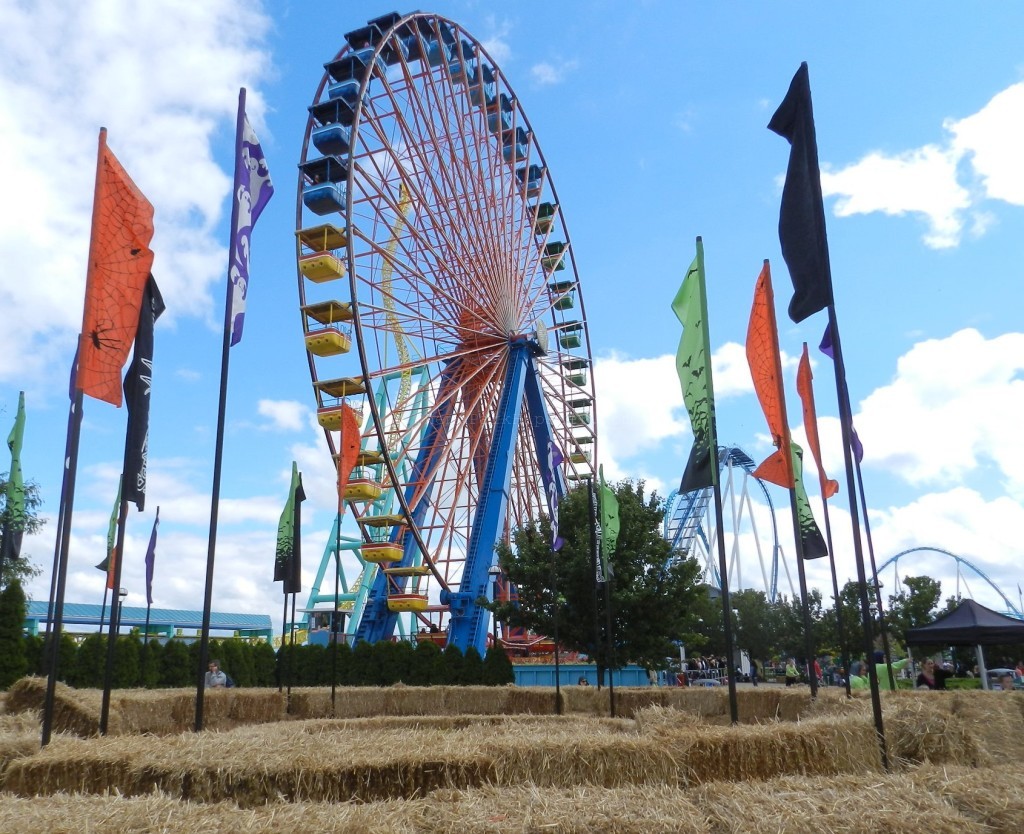 How much does a Cedar Point ticket cost?
Tickets for the 2020 season are now available for prices as low as $49.99 for a single day ticket depending on peak days vs. non-peak days.
Prices are subject to change.
What are Cedar Point hours?
Cedar Point usually opens at 10:00 a.m. and closes at 10:00 p.m. in the summer months.
How much does it cost to park at Cedar Point?
Parking at Cedar Point is $20.00 for each vehicle, or $30.00 for preferred parking.
Can you leave Cedar Point parking lot and come back the same day?
Yes you can as long as you have your parking receipt handy.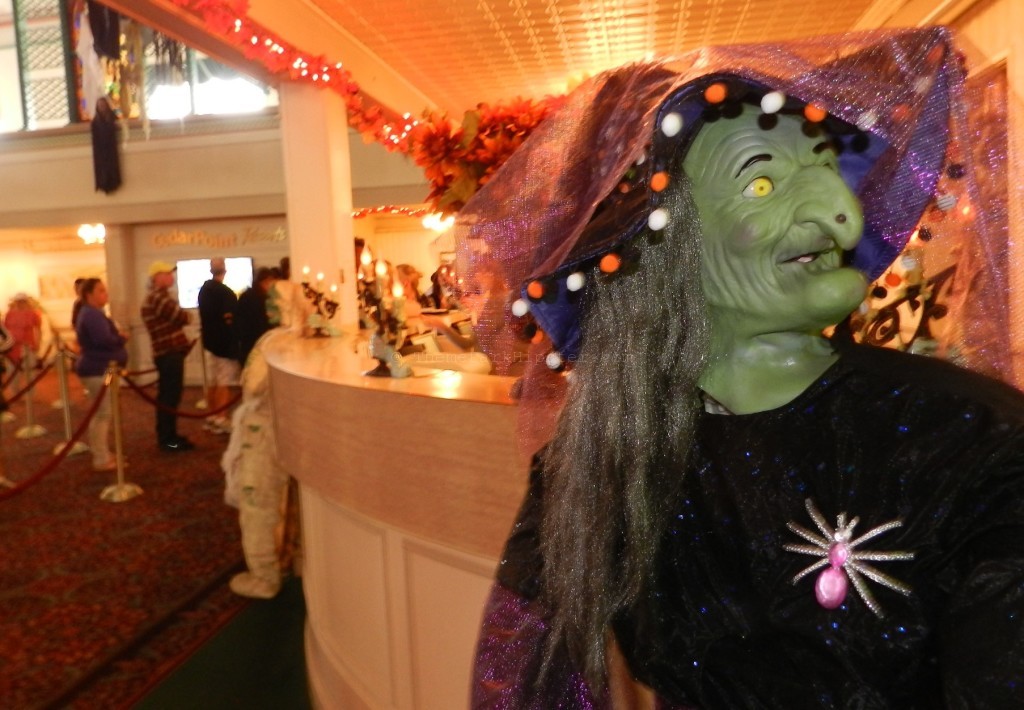 Can you walk from Hotel Breakers to Cedar Point?
You sure can!
There are two park entrances that will land you directly into Cedar Point within a 5-minute walk. They are:
Resort Entrance (near Gemini Midway)
Beach Entrance (near Lakeside Midway)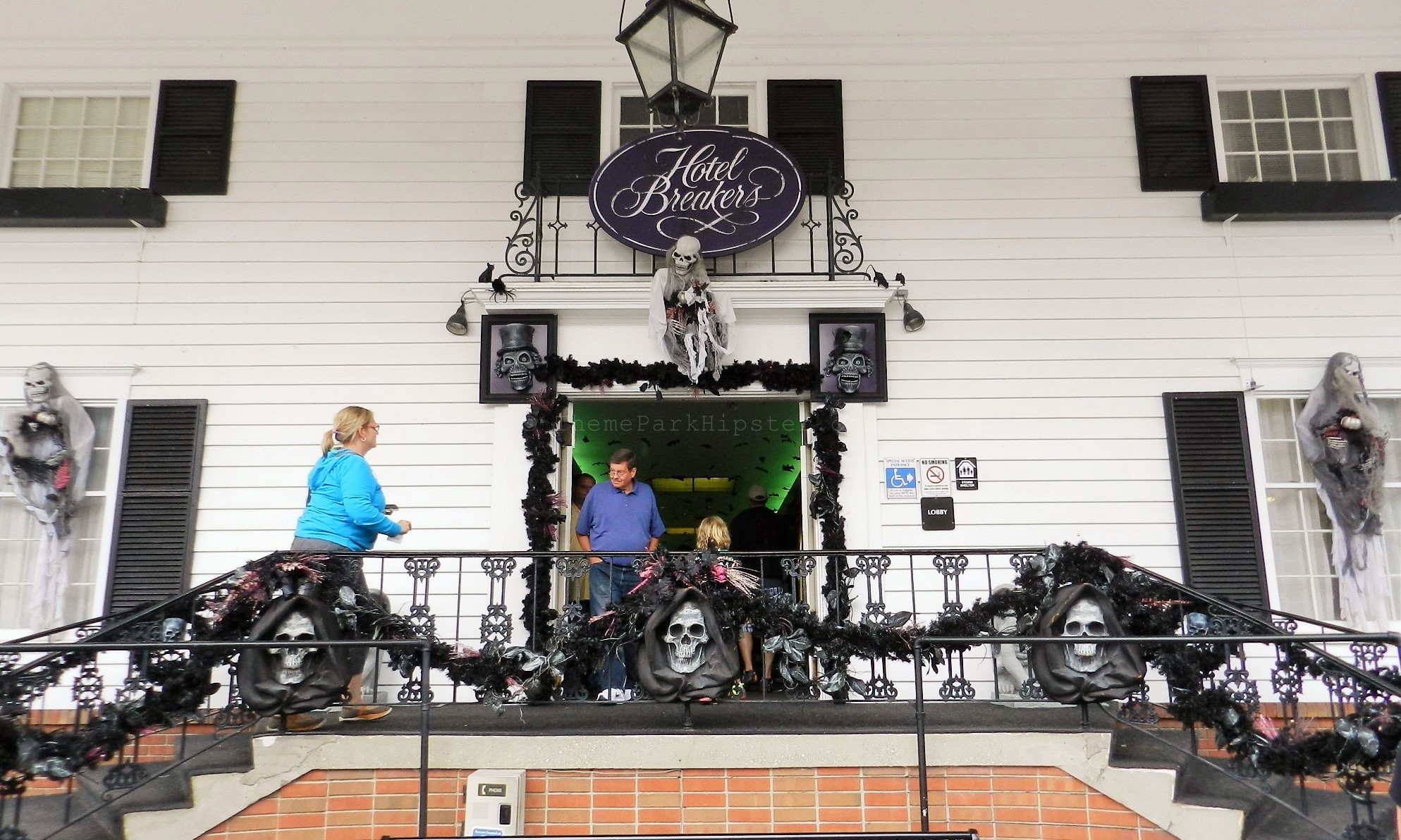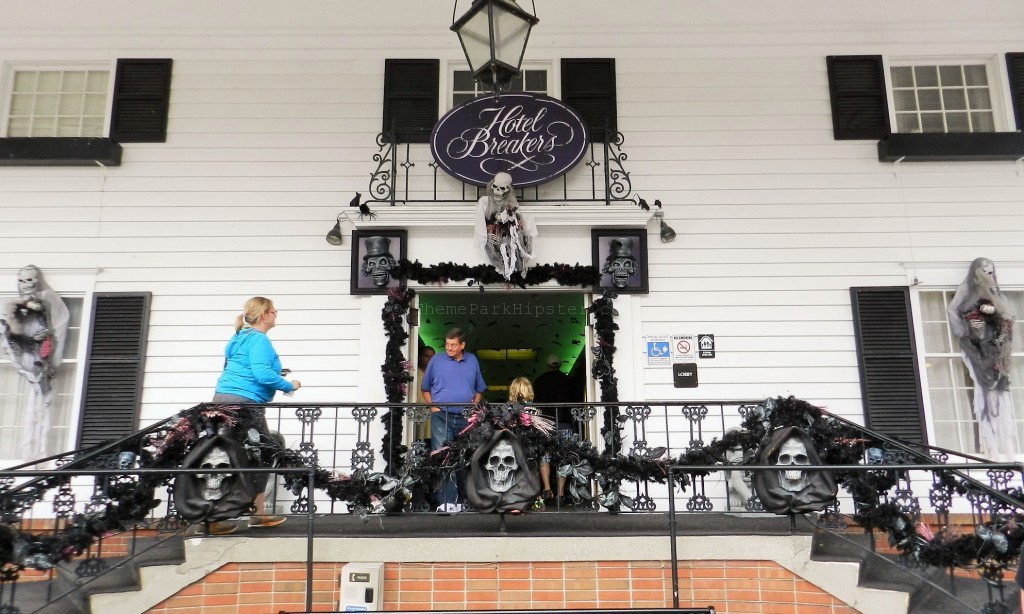 Can you bring water into Cedar Point?
You can bring individual, unopened water bottles, as well as special diet/need items, may be brought into the park.
Beer, wine and liquor are also items that you cannot bring into the park.
Does Cedar Point have water rides?
Yes. Cedar Point currently has two water rides:
Snake River Falls
Thunder Canyon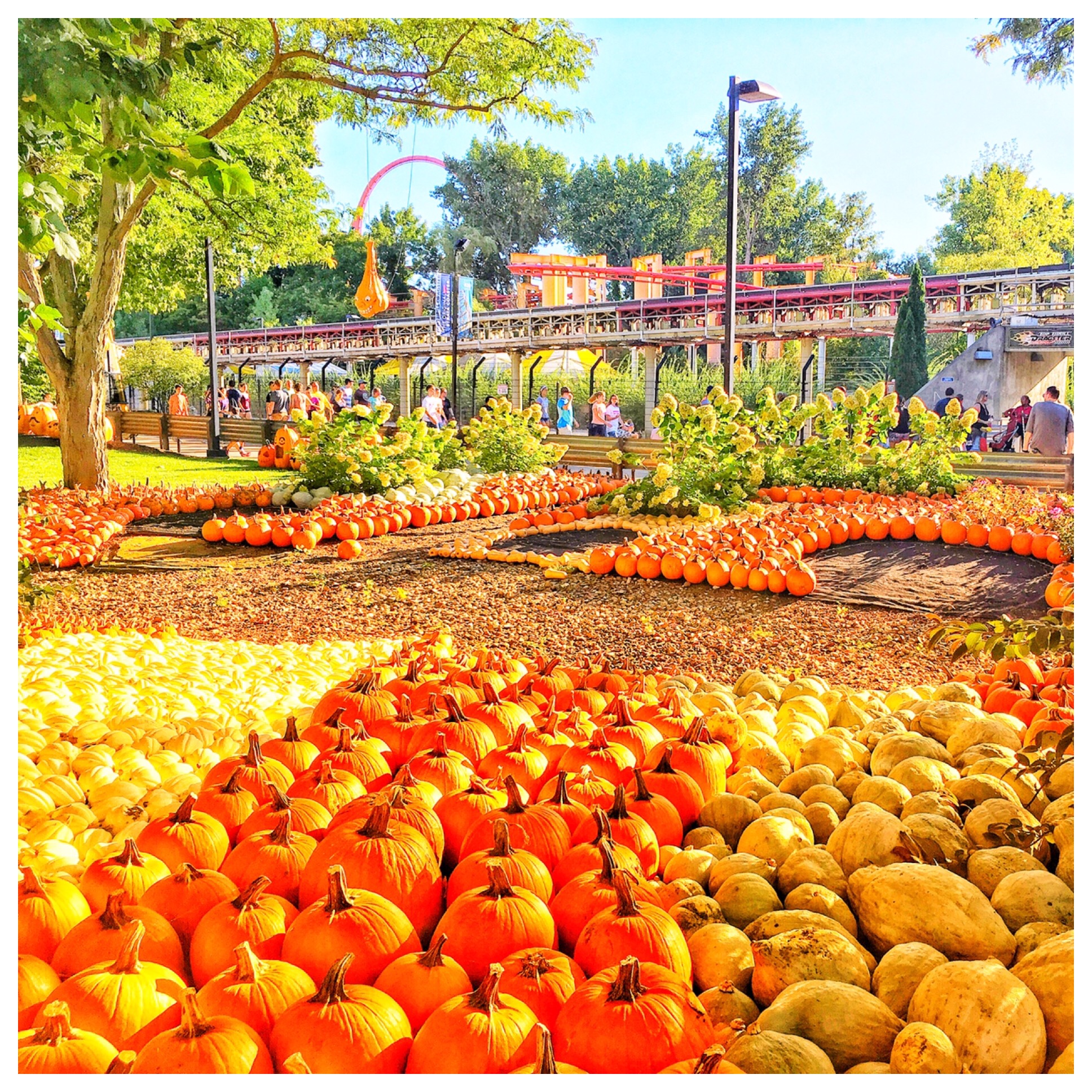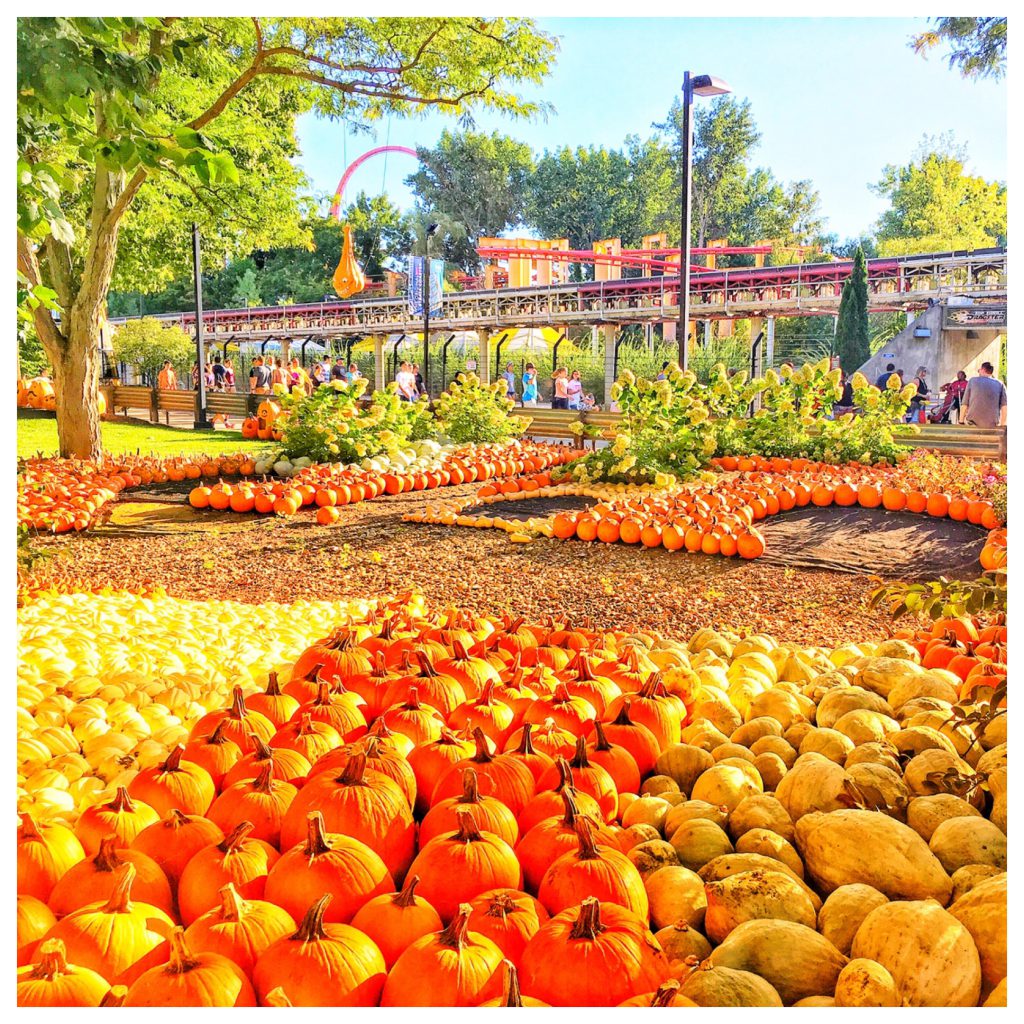 Final Thoughts
So, is HalloWeekends worth it?
Absolutely!
No matter if you are a hard-core scare fanatic, or just want to take it easy and celebrate Halloween without getting your adrenaline up, Cedar Point does not disappoint.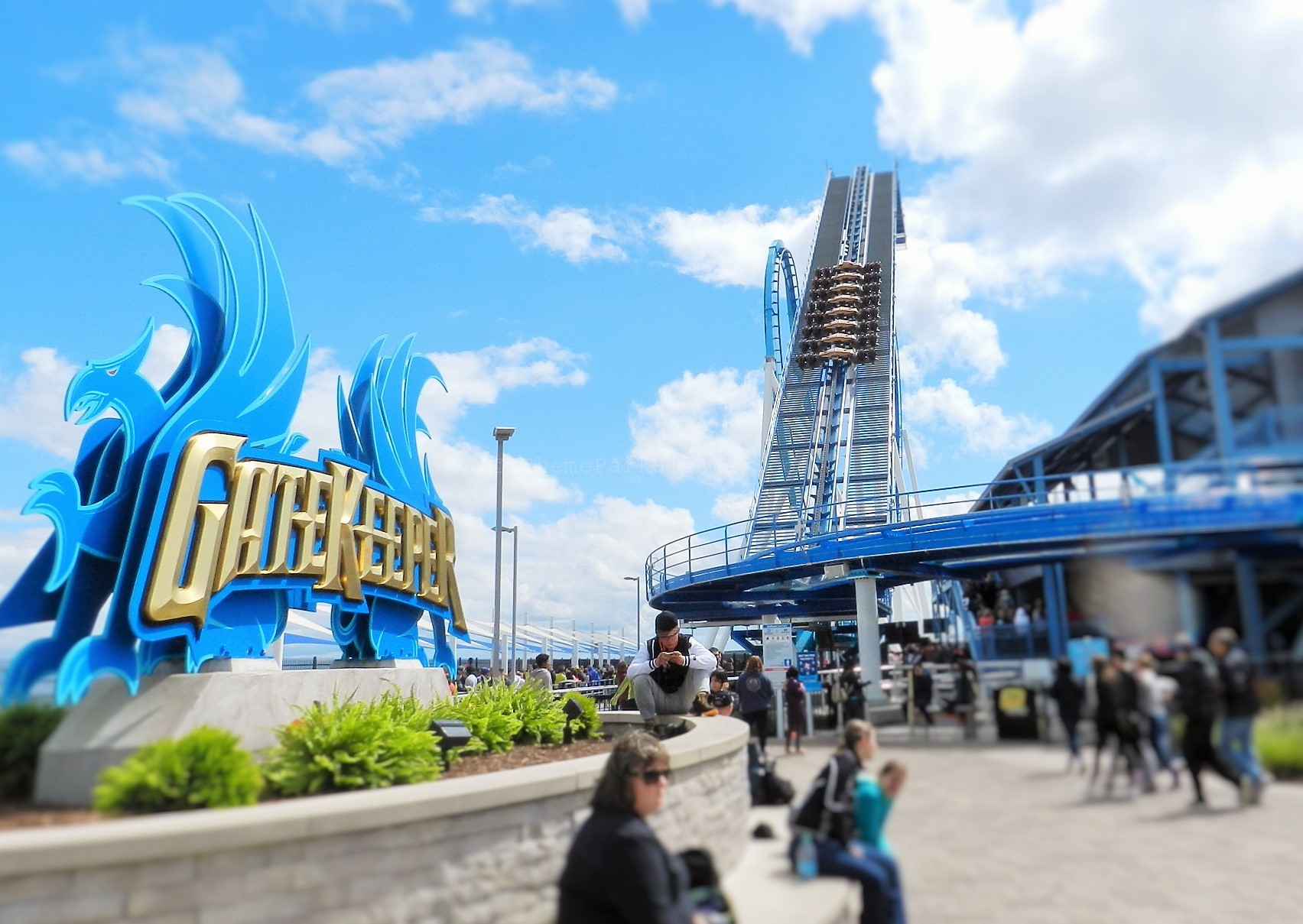 It is also a great place to go it solo and you will surely make a ghoulish friend or two on your visit.
If you follow the tips above, know what you want to do and prepare accordingly, it is the best way to celebrate the Halloween season.
If you're thinking about visiting Cedar Point this season, then hit me up with a comment below. I'd love to answer any questions you may have.
Read 45 Cedar Point First Timers Tips here or if you're more of a podcast person, then you can listen to the tips here.
Book your next trip at Cedar Point's Hotel Breakers!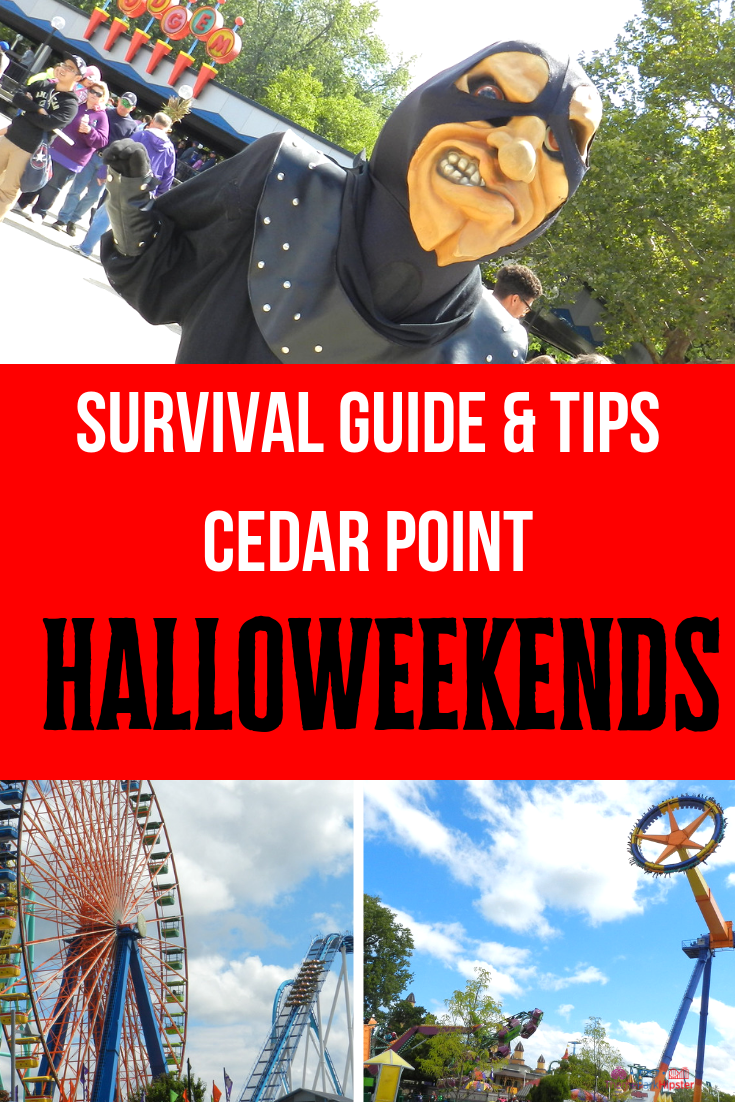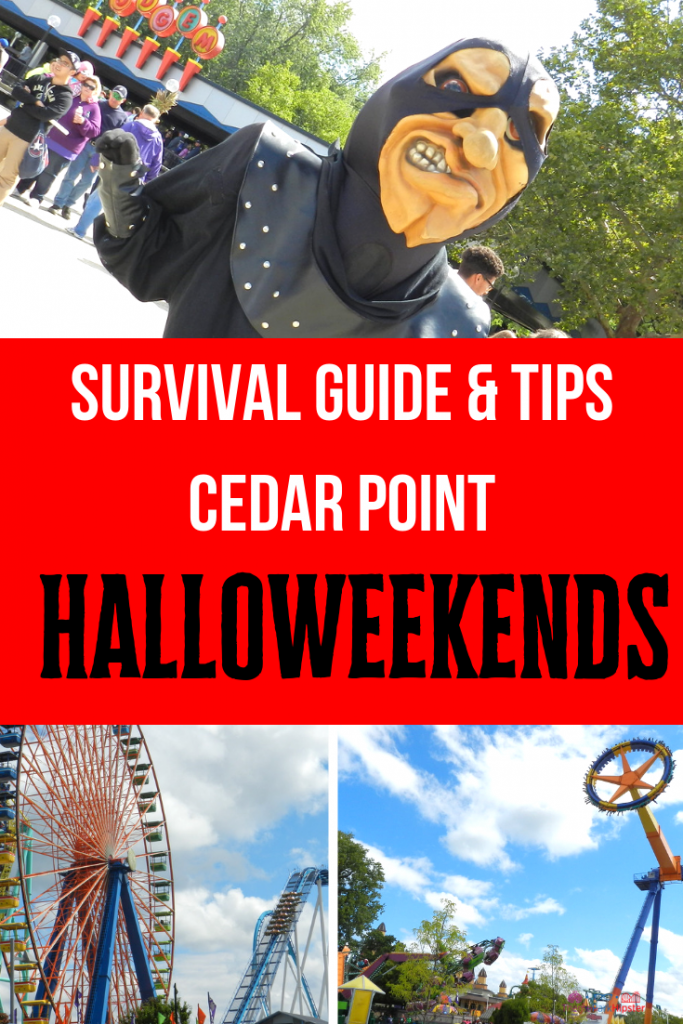 ---
If you loved this article, then you'll enjoy these theme park guides.
Until next time, Happy Park Hopping Hipsters!
NikkyJ
(Original Article Date: Fall 2013/Last updated August 8, 2020)