Going to Universal Studios Hollywood is such a fun thing to do, whether you have one day, three days, or more at this theme park.
However, if you are going, you want to ensure that you have the best time possible and get to do everything you want to do.
If you are new to theme parks, or just new to this park, if you just head into your visit unprepared, you may miss out on some awesome opportunities.
Through this article, you will find all the tips and tricks you need to know to get the most out of your day or days in Universal Studios Hollywood .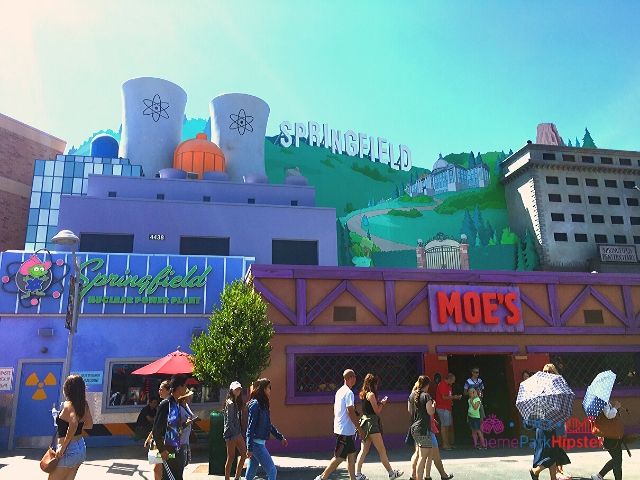 THIS POST MAY CONTAIN AFFILIATE LINKS. PLEASE READ MY DISCLOSURE FOR MORE INFO. Which means if you click on certain links, I may receive a small commission at no additional charge to you.
What to Expect at Universal Studios Hollywood
Before we get into the tips, let's go over a few of the most common questions.
What time does Universal Studios Hollywood open?
Universal Studios Florida is open 365 days a year from 9 a.m. to 6 p.m. in the regular season.
Hours may change based on the busyness of the park.
How much does it cost to go to Universal Studios Hollywood?
The cost of admission starts at $104, but I like discounts so I use Undercover Tourist to find cheap Universal Studios tickets that sometimes include Express Passes to skip the lines.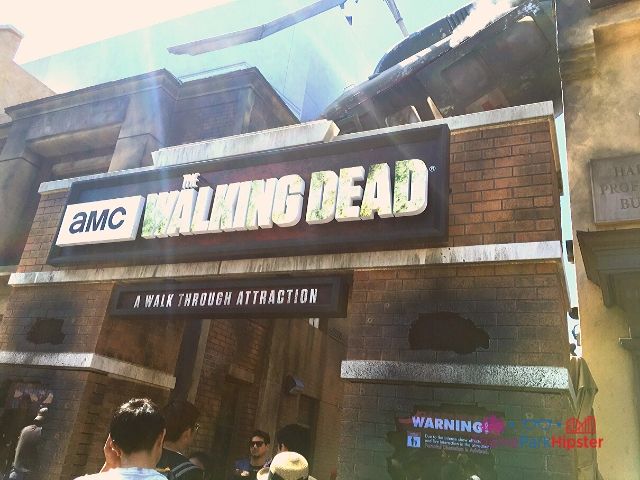 What should I do first at Universal Studios Hollywood?
One of the best Universal Studios tips that I can give you is to start in the Wizarding World of Harry Potter first.
This Harry Potter-inspired area will fill up quickly making the line for the three attractions (Harry Potter and the Forbidden Journey, Flight of the Hippogriff and the Ollivanders wand experience) extremely long.
New Policies for 2021
Reservations are required for General Admission and Universal Express Purchased Prior to April 8: you canmake your reservations here
If your ticket requires a reservation, you will need to provide a valid reservation confirmation
Reservations no longer required for Pass Members
If you purchased a ticket on April 8, 2021 or later, you do not need to make a reservation as your dated ticket already counts as your reservation.
Universal Studios Hollywood can only welcome out-of-state visitors age 12 and over as children under age 12 are not eligible for the current immunization
According to Universal Studios, to visit the theme park you must either be a California resident or an out-of-state visitor who is fully immunized (at least 14 days after final dose was administered) for the virus with an injection authorized for emergency use by the FDA or WHO, and party size for all visitors is limited to a maximum of three households.
New Safety Measures in Place at Universal Studios Hollywood
Face covering required for everyone
Temperature check required for everyone: guests with a temperature of 100.4 degrees or greater will not be admitted
It is recommended to wash your hands often and for at least 20 seconds.
Social distancing is in place and guests must keep at least 6 feet (2 meters) from others not in your party
There are Floor Markings to show where to stand
Avoid contact with people who are sick
Hand sanitizer will be required and will be available at select locations and attractions
Single Rider Line is unavailable until further notice
Visit the official Universal Studios website for more information.
23 Easy Tips to Do Universal Studios Hollywood Like a Pro!
Now that we have the basics out of the way, let's go through the best tips for you upcoming trip.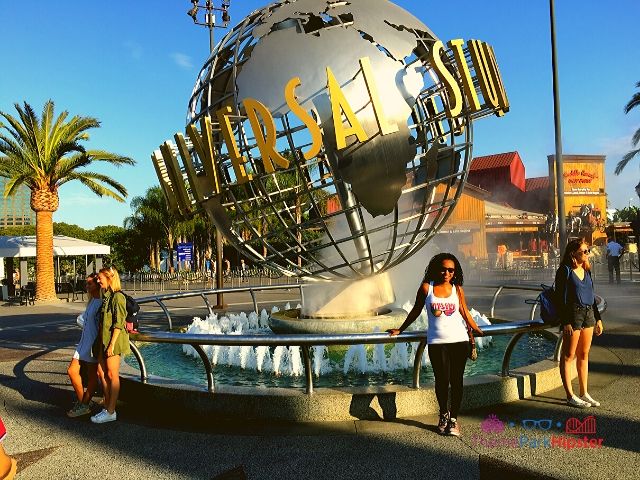 1. Buy Tickets in Advance
While it is always an option to show up the theme park day of and buy admissions right there, this is not your best bet for a couple of reasons.
First of all, you will end up spending more money on your actual ticket price.
Purchasing your Universal Studios Hollywood ticket online you will allow you to find the top-notch deals to help you get your tickets at the best price possible.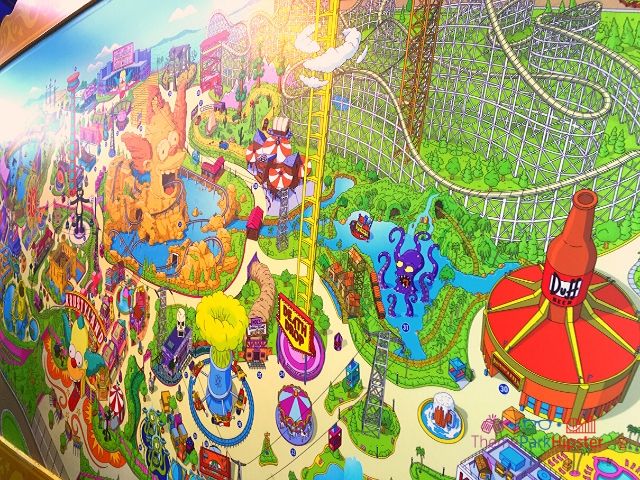 If you wait to buy your ticket at the park gates, then it is very rare that you will not pay full price.
This is one of the Universal Studios Hollywood tips you'll want completed before your trip.
Secondly, you will waste time. If you buy your tickets at the park, you are just giving yourself one more line to stand in instead of trying the food, watching shows, and riding rides.
Watch: My Full First Time Visit to Universal Studios Hollywood HERE!
2. Pick the Perfect Day(s) to Go
Just like any other amusement park, there are days when Universal Hollywood Studios is almost guaranteed to be completely packed with people.
There are a few different sites you can use to check out which days are the best.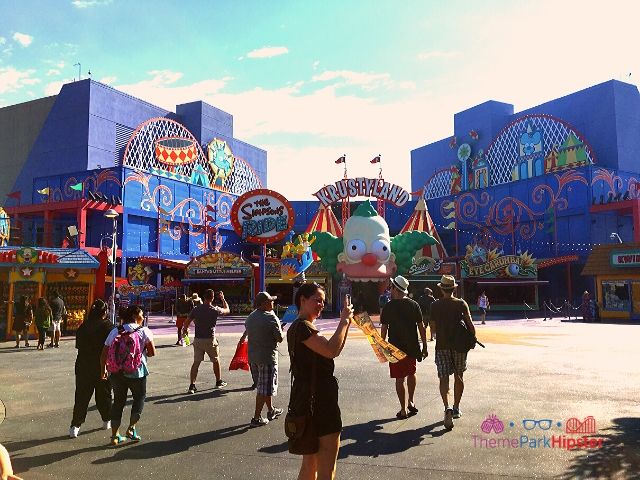 Of course, it is understandable that there are times when you and your group can only go on certain days.
As a general rule, some of the busiest times are the first week of the year, MLK Jr Day, Spring break, pretty much all of the summer, and the week of Christmas.
Hipster Power Tip: If you want to see special holiday attractions, you can still see them, but maybe avoid going the week of the actual holiday.
3. The Early Bird Gets the Worm
Get to the park early, by at least thirty minutes, and that does not include time to park.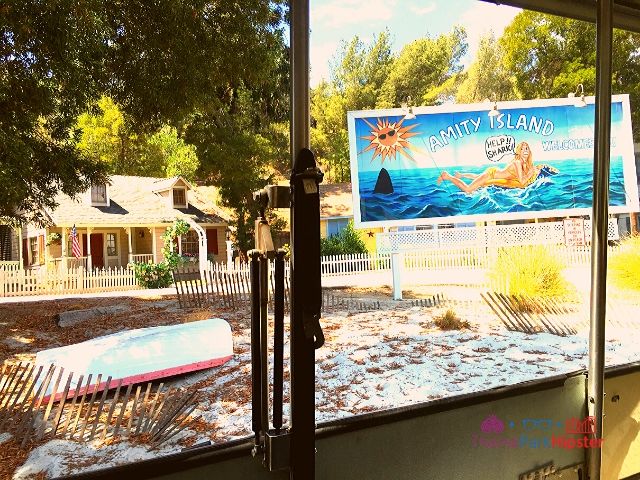 The earlier you get to the park, the closer to the front of the admissions line you will be and the quicker you will get in to start your day, ahead of the crowds.
Take advantage of the first couple hours after the park opens to ride some of the busier attractions.
Like hinted at before, this does not include parking, and you should save yourself additional time to find a parking spot and get to the entrance of the park.
4. Universal Express Passes
Getting a Universal Express Pass can save you lots of time and allow you to make the most out of your day.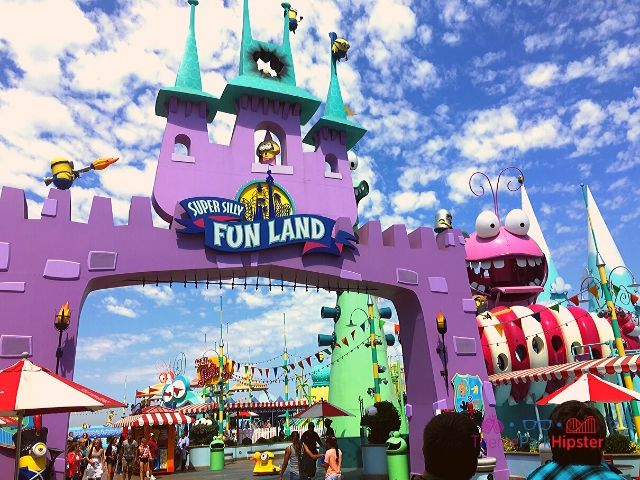 It's kind of like Disney's FastPass+ system. The regular Universal Express Pass lets you bypass the lines once for every attraction that participates.
You can also purchase a Universal Express Unlimited Pass that will let you bypass the lines for the attractions as many times as you want.
The Unlimited Pass is really nice if you are hoping to ride that favorite ride as many times as possible in the day.
5. Bring What You Can
You cannot take anything you want into the park (obviously), but you should take advantage of what you can take in.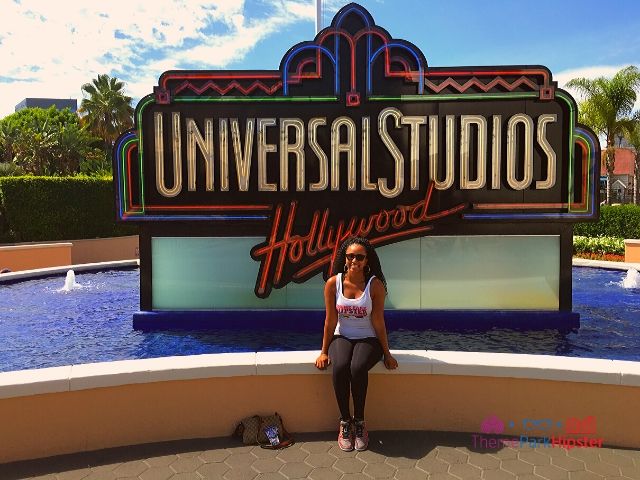 You are allowed to take in 2 liters or fewer water bottles, baby food (which sometimes can equate to grown people food), small snacks, and fruits and veggies (a staple when most of what you buy in the park is junk food.)
Taking in these items can help you save money and time because you do not have to buy as much food and can snack while you are waiting in line: multitasking!
What can I bring to Universal Studios Hollywood?
Acceptable items:
Bottled water (maximum 2 liters)
Small snacks
Any food required for special dietary needs
Food required for medical purposes and medically-indicated nutritional supplements
Baby food/baby formula
Soft-sided insulated bags no larger than 8.5″ wide x 6″ high x 6″ deep
Prohibited items:
Alcohol
Marijuana
Glass containers
Open containers
Large coolers of food
Hard-sided coolers Soft-sided coolers larger than 8.5″ wide x 6″ high x 6″ deep
Coolers, suitcases, and bags with wheels
6. Single Riders Can Save Time
Sometimes part of the fun is riding a ride with the people you came with, but if you do not mind splitting up, some of the rides offer a Single Rider Line which is perfect for us solo travelers.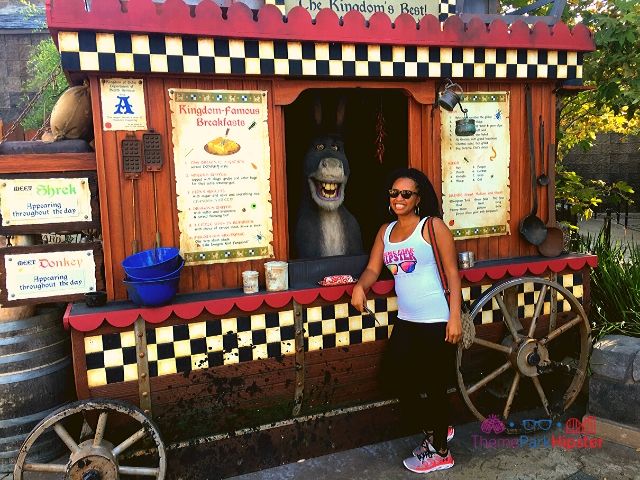 They will take people from this line for the one or two seats leftover that bigger groups do not want to take.
Often, the Single Rider Line goes pretty fast, so it can allow you to get in and out faster.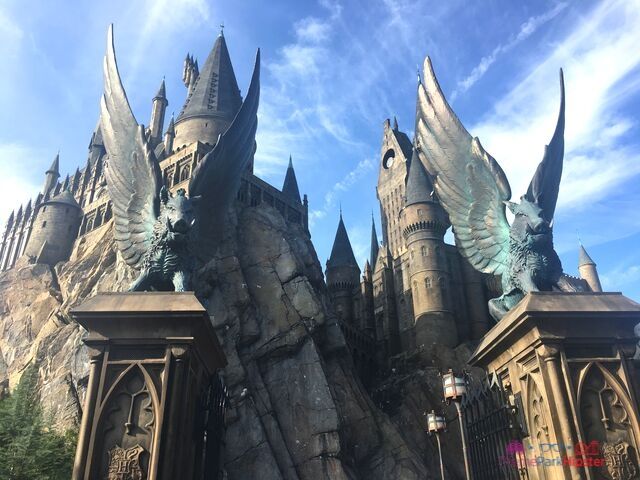 Single Rider Lines at Universal Studios Hollywood:
Flight of the Hippogriff
Harry Potter and the Forbidden Journey
Jurassic World – The Ride
Revenge of the Mummy – The Ride
Transformers: The Ride 3D
Please Note: Single Rider Line is currently unavailable until further notice.
7. Eat at Weird Times
If you are eating your meals in the park (whether it is all three or just one), consider eating at weird times. This can save you time in a couple of ways.
When you eat at a weird time, you will not have to stand in as long of lines to get your food.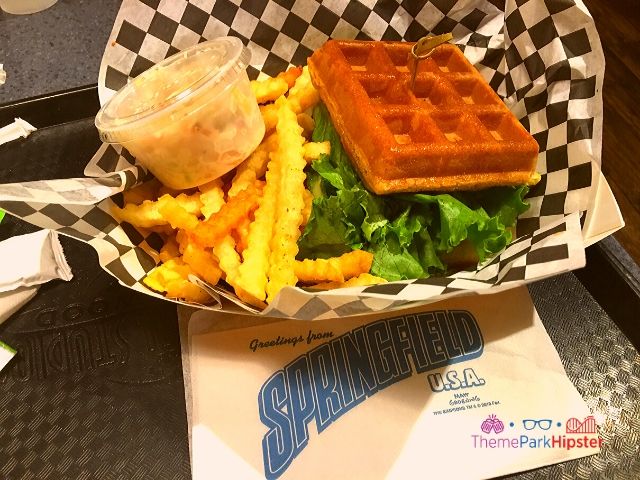 Sometimes lunch rush lines at the most popular spots can be just as bad as ride lines. Additionally, you will get to spend the normal meal times riding rides, and the lines will be shorter.
Think about it, while everyone is getting food, they won't be in line. You'll thank me later for this Universal Studios Hollywood tip.
Read: What's the Magic Behind the Famous Beignets at Disneyland?
8. The VIP Experience
If you really want to get the most out of your experience and have the money for it, consider buying the VIP experience.
You will get a personal tour guide to take you around the park (including areas that other people do not get to see), and they will take you to the front of lines and front seats at shows.
9. Take a Break and Get More Done
People who want to do a theme park in a day, or who just want to make the most out of a single day, usually want to get to the park before it opens and stay until it closes.
This is a great strategy, but believe it or not, you may want to consider taking a break in the middle of the day.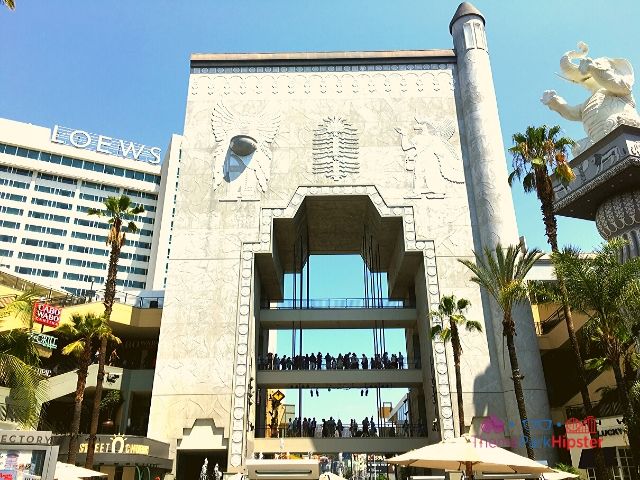 If you are staying at a hotel nearby, return in the middle of the day when it is hottest and most grounded for a nap or just a short break period. This will allow you to avoid the crowds and become refreshed again to get more done in the evening.
10. Get the App, Use the App
Universal Hollywood Studios has an app that you can download and use all over their park (with their free Wi-Fi.) With this app, you can do lots of different things.
A few of the most helpful is the ability to make plan out your own itinerary, stay up-to-date with the latest wait times and access to the park map.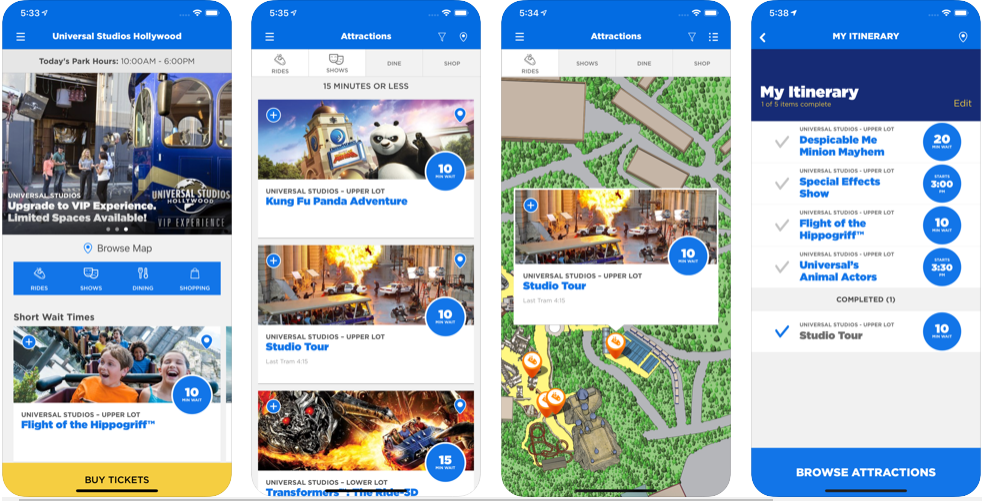 No more carrying around pesky paper maps that take up space and get lost way too easily.
11. If You Are Taking the Kids
If you are taking the kids, take advantage of the Child Switch Program that the park offers. This program allows one parent or group of adults to wait with a child that is too short or cannot ride a ride for some other reason.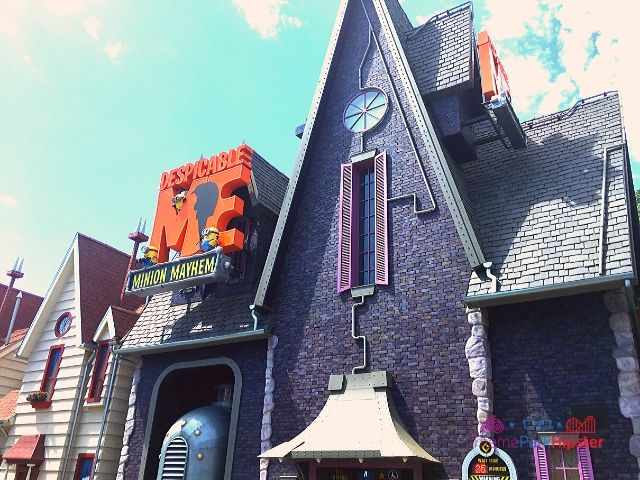 The other adults can then switch out and not have to wait in line again.
Of course, there are plenty of things you can do with your little ones, but sometimes there are rides you want to ride even if your kids can't.
Hipster Power Tip: Don't forget to check out the NEW Secret Life of Pets: Off the Leash rides using the Virtual Line™ experience.
12. Complete Sections at a Time
There are two main sections of Universal Studios Hollywood, the Upper and Lower Lots. It is best to do one lot at a time, in entirety, as the escalator ride from one to the other is about 7 to 10 minutes long.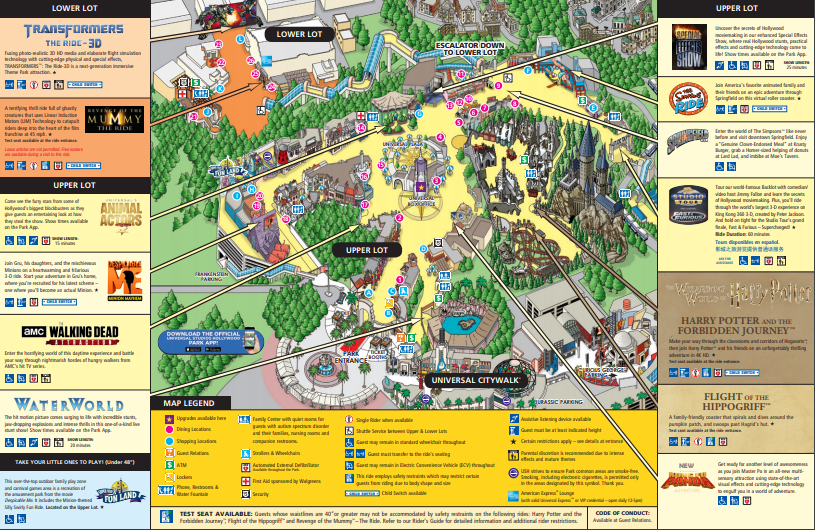 It is generally recommended that you start with the lower lot before it gets too busy, but the main goal is to complete one before starting the other.
This is one of the TOP Universal Studios Hollywood tips you should do.
13. Explore the Wizarding World of Harry Potter
Universal Creative has done a spectacular job of bringing the novels of J.K. Rowling to life. As you approach the "Please Respect the Spells Limits" Hogsmeade sign, you'll feel like you have officially made it home.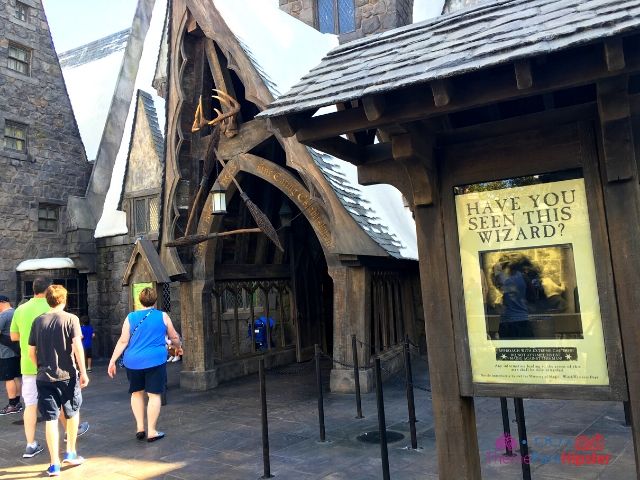 You do not want to miss out on all the amazing fun that is in the Wizarding World of Harry Potter, but this is one of the busiest parts of the park, so it is a good idea to do the rides in this section in the morning before it gets too busy.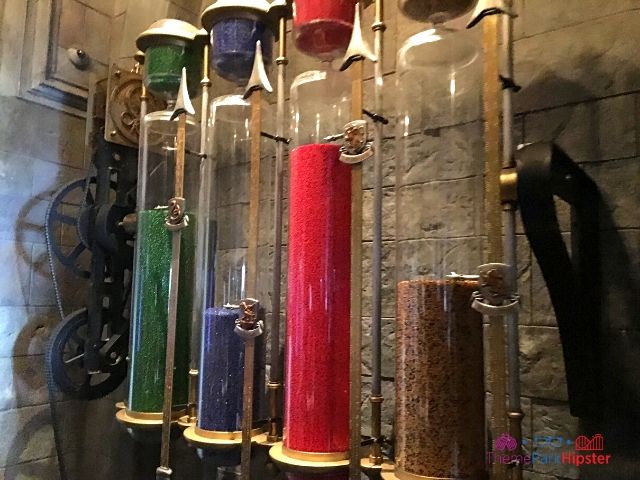 Additionally, do not forget some of the other magical attractions like getting a wand or trying some butter bear (yes, your kids can have it too.) You will be sure to have a mystical time.
What the best Wizarding World of Harry Potter Hogsmeade itinerary?
Jump on Harry Potter and the Forbidden Journey
Stop by Ollivanders for your wand
Ride Flight of the Hippogriff
Explore the shops inside Hogsmeade Village
Enjoy the Hogsmeade entertainment
Come back later to watch the nighttime show over the castle
14. More People, More Fun, Less Money
A solo trip to Universal Studios Hollywood is what we're all about here on ThemeParkHipster, but going to Universal Hollywood Studios with all your friends or family can be so much fun.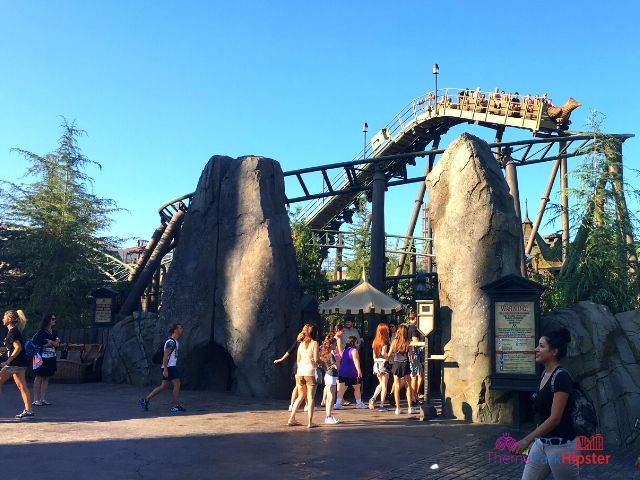 It can actually save you money.
The park offers discounts for big parties (of ten or more people), and it is worth a call to the park if you are planning to buy that many people. Take more people, have more fun, and actually spend less money (in comparison.)
15. Go on the World-Famous Studio Tour
Sometimes people skip out on the Studio Tour because it is time-consuming and may not sound that exciting, but you must do it.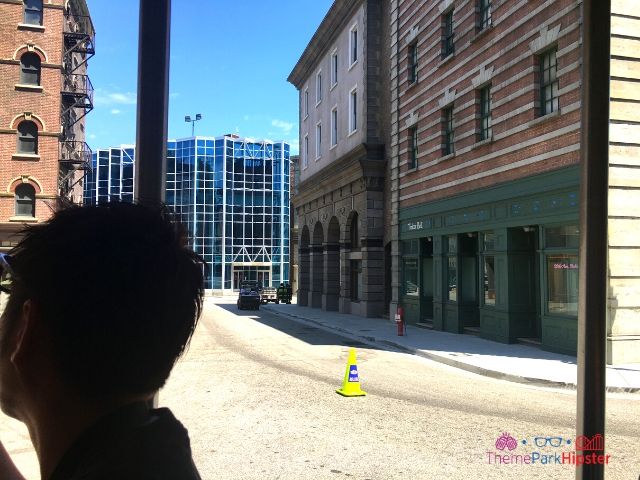 Especially, on your first trip to Universal Studios Hollywood.
The whole tour is packed with movie magic that will leave quite happy.
Plus, it's a nice break to rest your feet just in case you don't have hotel to go back to in the middle of the day to take your break since it lasts for about 60-minutes.
What to expect on the Studio Tour?
On this real Hollywood set, you'll get to visit 13 city blocks on four acres of historic studio lot.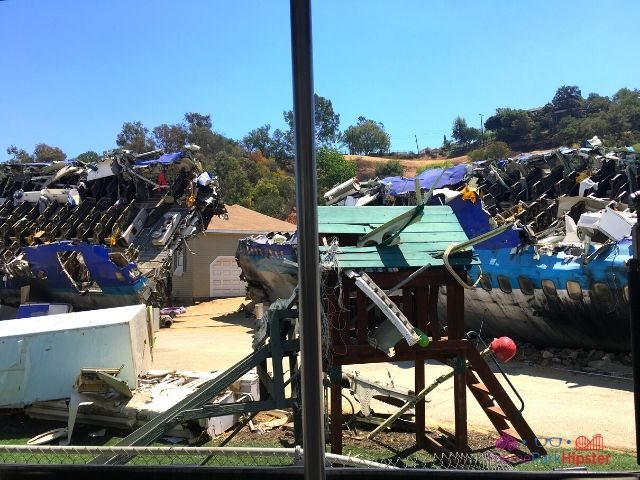 You'll also get to come face-to-face with Norman Bates himself, the destruction left behind from War of the Worlds, the shark-inspired film set of Jaws, the monstrous King Kong, and more!
16. Take a Snapshot of Where You Parked
This next tip is known by most theme park regulars but is very important, especially if you do not have a photographic memory. When you park, take a picture of the section sign.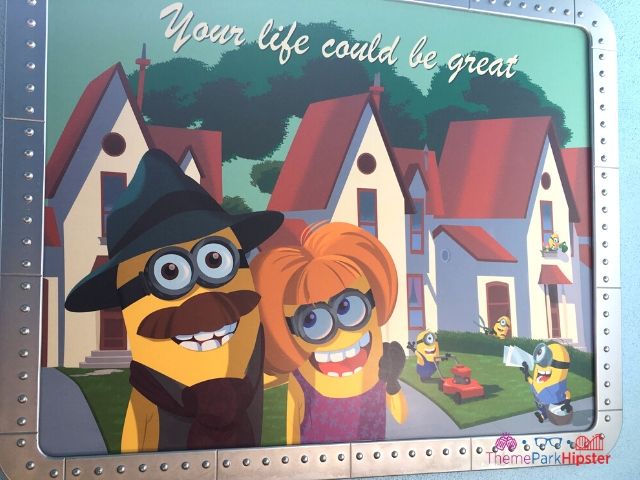 It will help you can get back to your car after a long day of adventure and fun.
Plus, it's not fun at all when you are leaving a theme park exhausted from a day of fun only to spend hours wandering around the parking lot looking for your car.
This is one of the best Universal Studios Hollywood tips you must do!
17. Save Shopping at the End of Your Visit
If you are getting souvenirs, buy them at the end of your trip. This way, you do not have to carry them around with you and can save time by entering the shops as they empty out at the end of the day.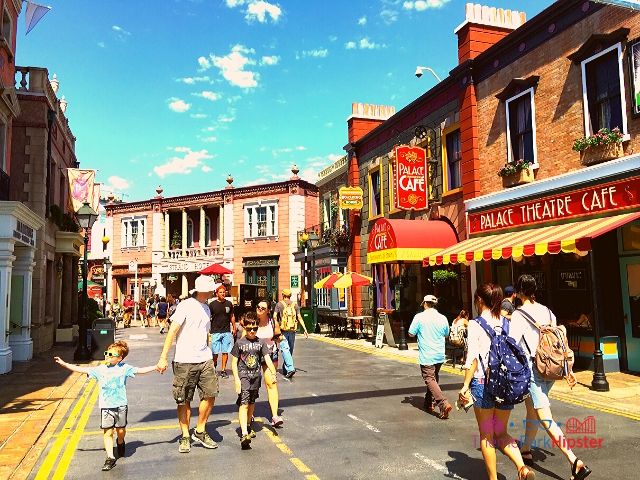 As you make your way back to the park entrance, stop into your favorite shops and buy all the things you've had your eyes on throughout the day.
This is one of the top Universal Studios Hollywood tips to remember.
18. Share Food to Try More
There is so much food to try at Universal Studios, and you will probably want to try it all. So, get one or two of each thing (depending on how big your party is) on the menu, and all try it.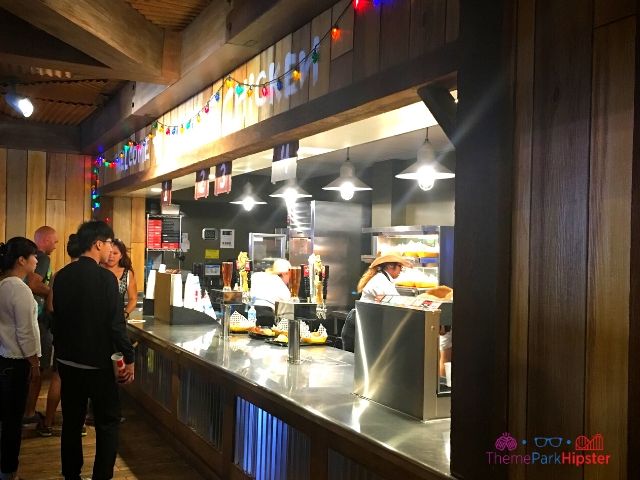 This way, you can try all the specialty foods you want. Even if you could eat that entire donut from Springfield, you may not want to because then you cannot try all the other delicious foods.
Plus, it's like you're creating your own foodie tour around the park.
19. Get Photos not Signatures
At Universal Hollywood Studios, the characters rarely sign autographs; they just take pictures. While this is a bummer, I think that photos are the better souvenirs.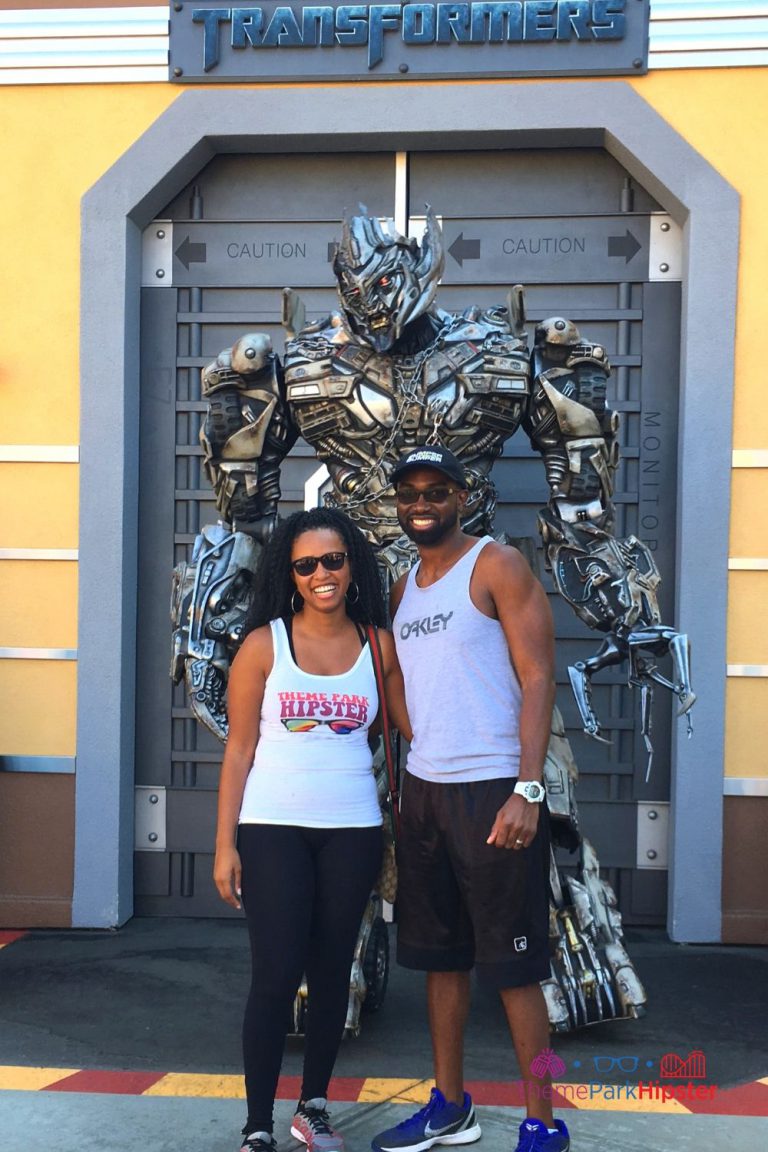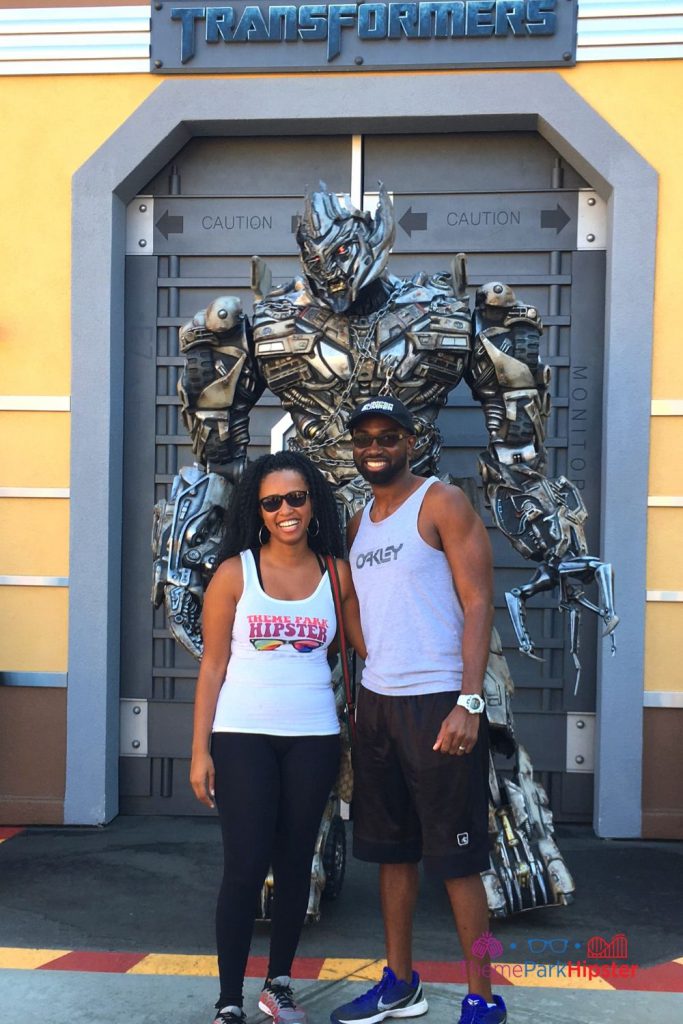 Just remember to print them out from your phone once you get home.
20. Know How to Conquer Universal Studios Hollywood in One-Day
You may be asking if it is possible to do it in a day, and yes, it is, to an extent.
While you may not get to try all the foods, see all the shows, and ride all the rides, it is possible to experience the majority of Universal Studios in a day.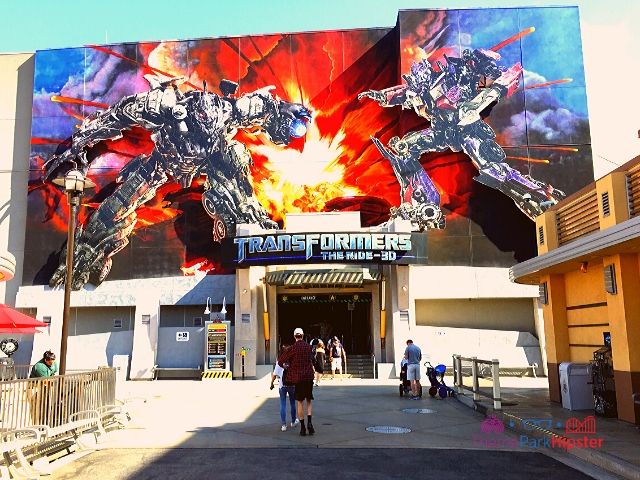 If you are trying to accomplish this, though, you want to follow most of the tips above and map out a plan of attack beforehand.
Remember to prioritize and do things by location!
This is one of the best Universal Studios Hollywood tips to remember.
Universal Studios Hollywood Itinerary for One-Day
Arrive Early
Discover the Wizarding World of Harry Potter
Enjoy the Attractions of the Lower Lot
Go Back Up to the Upper Lot and Do the Attractions
Have Lunch in Springfield
Do the Studio Tour
Watch the Shows
Meet Characters
Re-do Your Favorite Rides
Do Some Shopping
Have Dinner in CityWalk
21. Experience the Must-Do Rides
Universal Studios Hollywood has some of the top theme park attractions in the country. So, be sure to put these experiences on your must do list!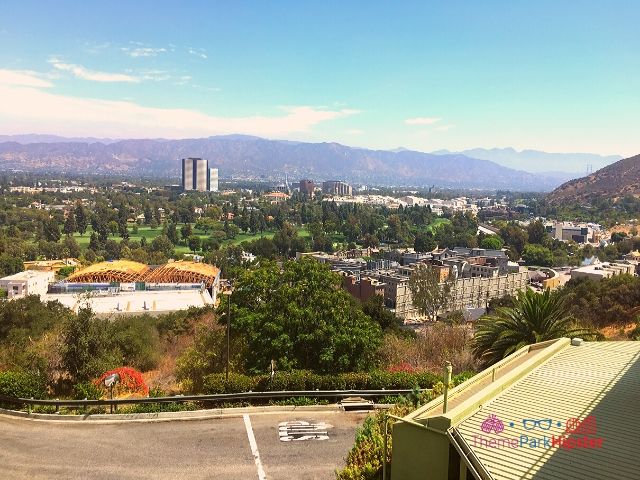 Best Things to Do at Universal Studios Hollywood
Harry Potter and the Forbidden Journey™: Must be 48″ (122 cm) tall. (Upper Level)
Jurassic World — The Ride: Must be 42″ (107 cm) tall. Children 42-48″ (107-122 cm) must be accompanied by a Supervising Companion (Lower Level)
Revenge of the Mummy℠ — The Ride: Must be 48″ (122 cm) tall. (Lower Level)
The Secret Life of Pets: Off the Leash: Must be 34″ (102 cm) tall. Children 34-48″ (102-122 cm) must be accompanied by a Supervising Companion (Upper Level)
The Simpsons Ride: Must be 40″ (102 cm) tall. Children 40-48″ (102-122 cm) must be accompanied by a Supervising Companion (Upper Level)
The World-Famous Studio Tour (Upper Lot)
TRANSFORMERS™: The Ride-3D: Must be 40″ (102 cm) tall. Children 40-48″ (102-122 cm) must be accompanied by a Supervising Companion (Lower Level)
WaterWorld (Upper Level)
Ready to plan your theme park trip? Watch the best vacation planning tips on YouTube. Get started here!
22. Go Solo!
Now you know that I had to drop this tip in just for you. If you have never thought about going to a theme park alone, then Universal Studios Hollywood should be one of the parks you consider making that solo trek.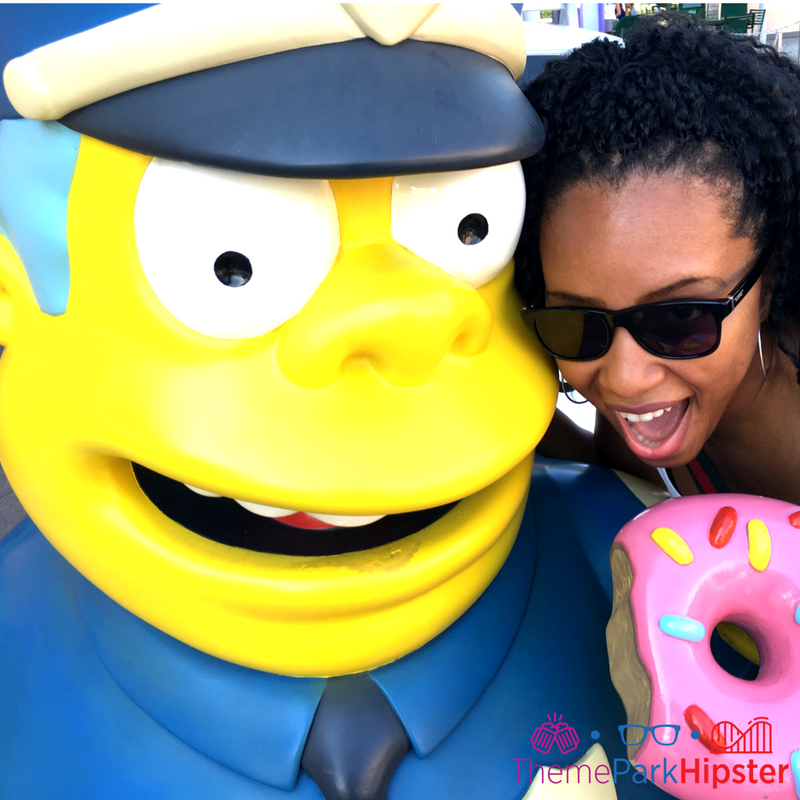 Why go solo?
Going solo allows you to do Universal your way! This is the MAIN PERK of going to Universal Studios alone. Plus, you can take advantage of the Single Rider Line, making it one of my favorite Universal Studios Hollywood tips!
Read: 5 Amazing Benefits of Going to Theme Parks Alone (Solo Travel for Women)
23. Have Fun!
Your Universal Hollywood trip will be what you make it, so please try to enjoy yourself. Sometimes the unexpected or annoying points of your vacation make for the best stories.
Theme Park Hacks at Your Finger Tips. Plan your next vacation with the latest tips and tricks on the ThemeParkHipster App. Download Today!
Let's Wrap this Up!
Now you are armed with all the tips and tricks you need to conquer Universal Hollywood Studios and have an amazing day or days.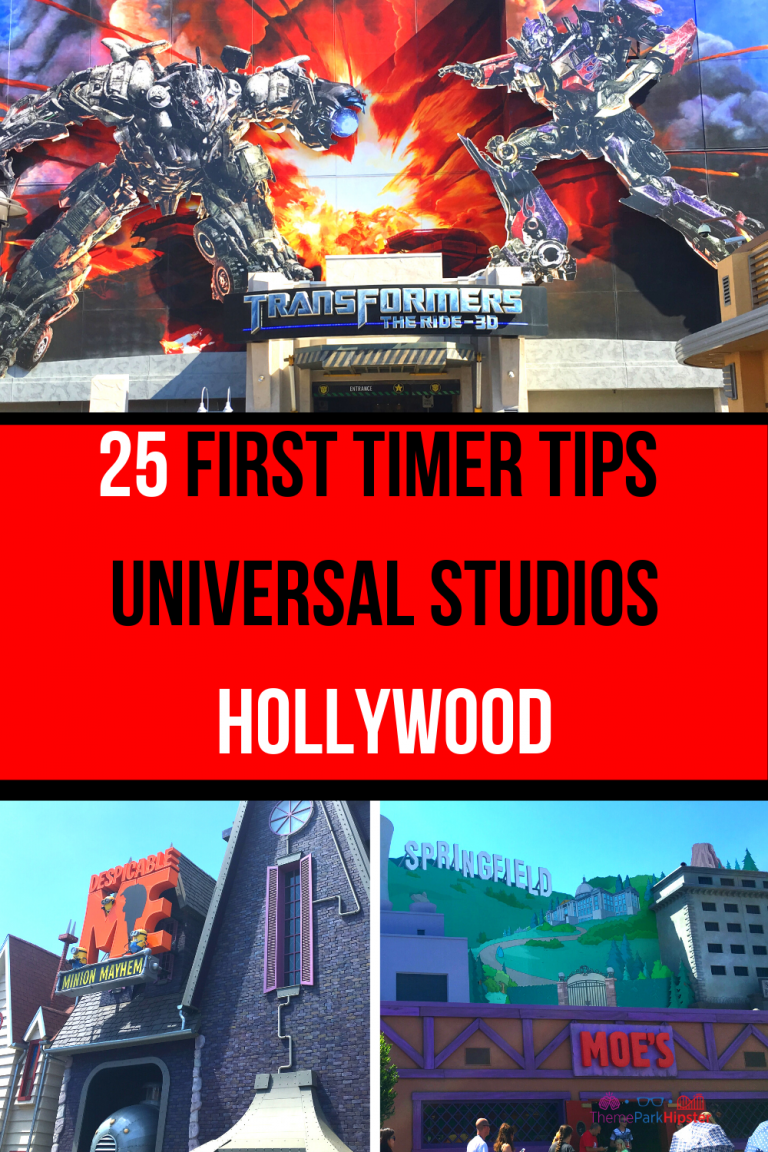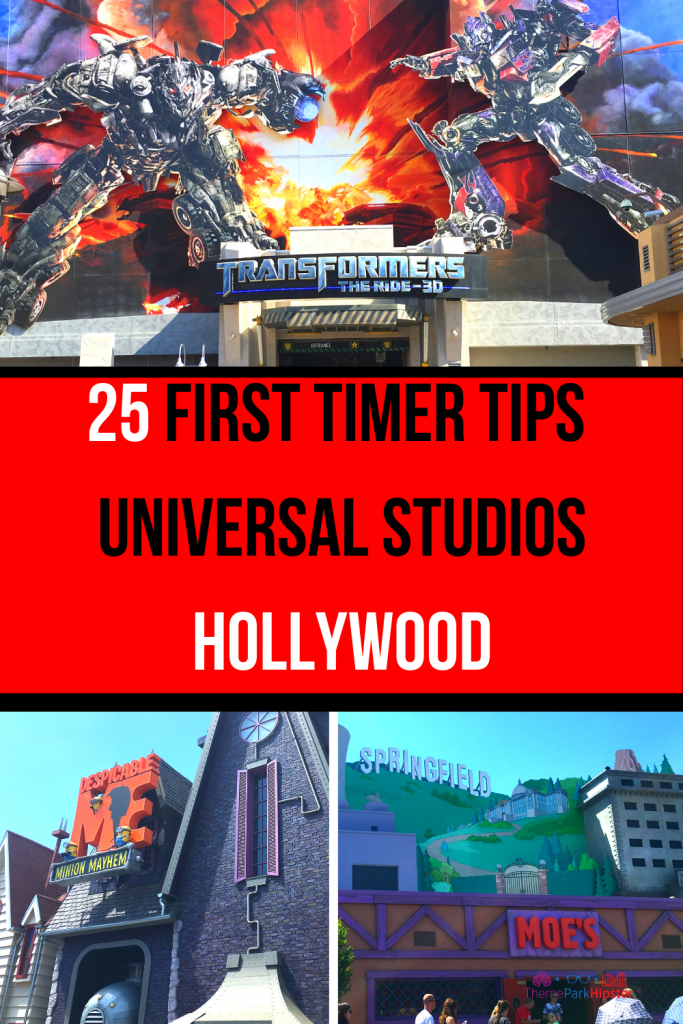 Make sure to have fun with all the experiences you can have!
Until next time, Happy Park Hopping Hipsters!
UP NEXT: How to Plan the BEST California Road Trip Itinerary for 7 Days
(Original Article Date: April 16, 2020/Updated May 17, 2021)