Do you know what time is fast approaching? You guessed right, it's Christmas!!! One of the best places to celebrate Christmas is at SeaWorld Orlando which is located at the heart of the tourist scene in central Florida.
This festive period is usually filled with many seasonal activities and if you are one of those people who don't have plans yet.
Don't worry, I've got you covered.
SeaWorld is one of the best theme parks to visit as a family or for a solo adventure. Celebrating the holidays at SeaWorld is one of the best things you can do for you and your family.
THIS POST MAY CONTAIN AFFILIATE LINKS. PLEASE READ MY DISCLOSURE FOR MORE INFO.
In this article, we'll go over:
What to expect at SeaWorld Christmas Celebration
Things to do for the holidays at SeaWorld Orlando
Tips for your park visit
The top Frequently Asked Questions
Now that we have the overview down, let's get right into this guide.
What You Do Need to Know About SeaWorld Orlando
SeaWorld Orlando is one of the few aquatic theme parks remaining in the country. This park offers all the features typical of the classic American amusement park where people of all ages can visit and find something to do.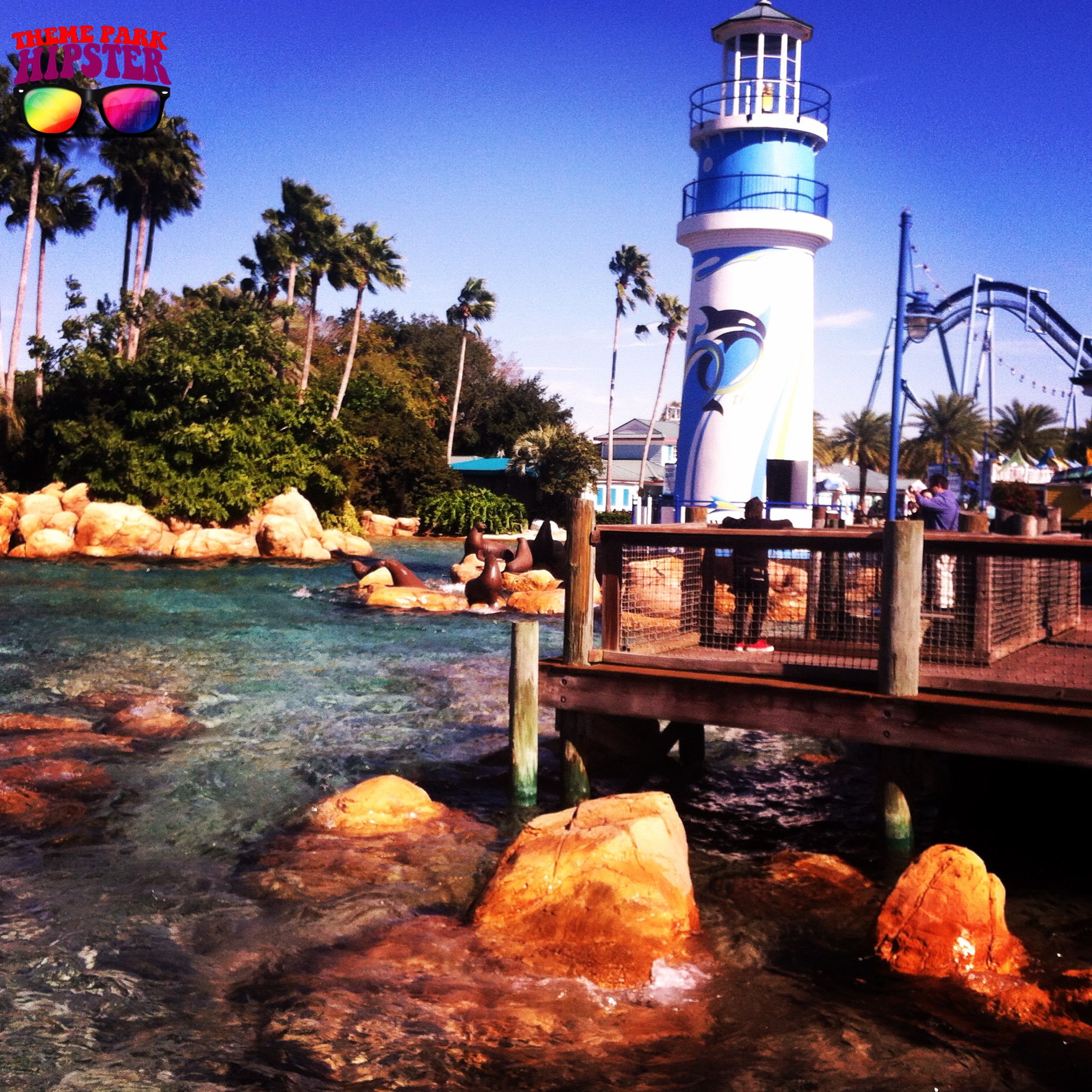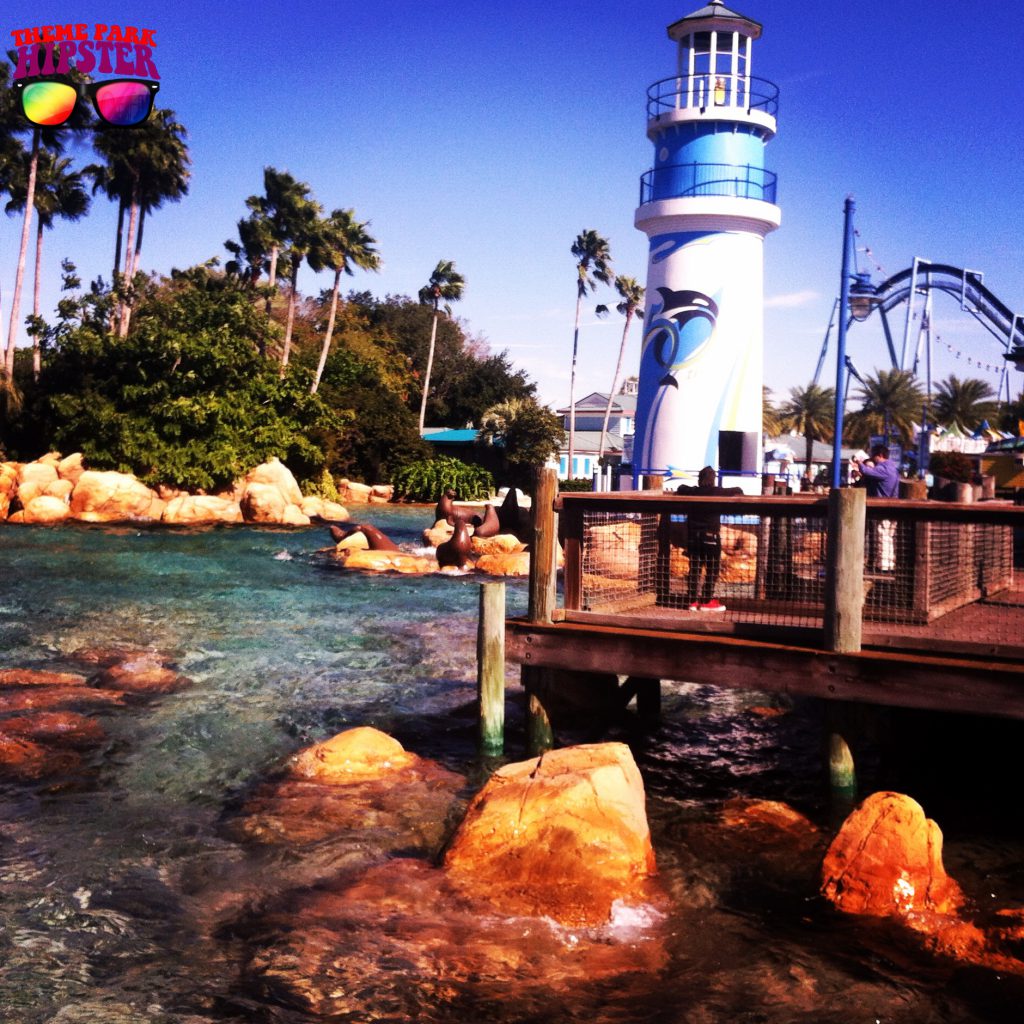 When approaching the park gates, you'll see a watery entrance reminding you of a gorgeous bay in San Diego.
Once you're inside the gates, you'll experience watery thrills, hear tropical noises, and see colorful topiary displays.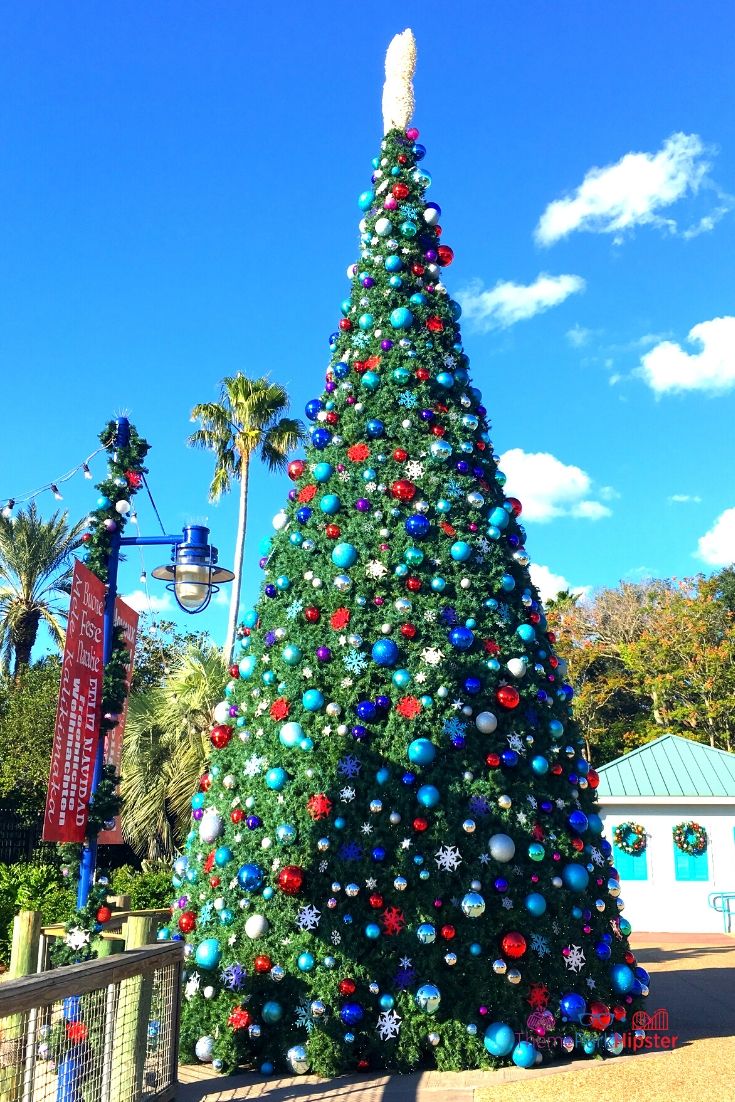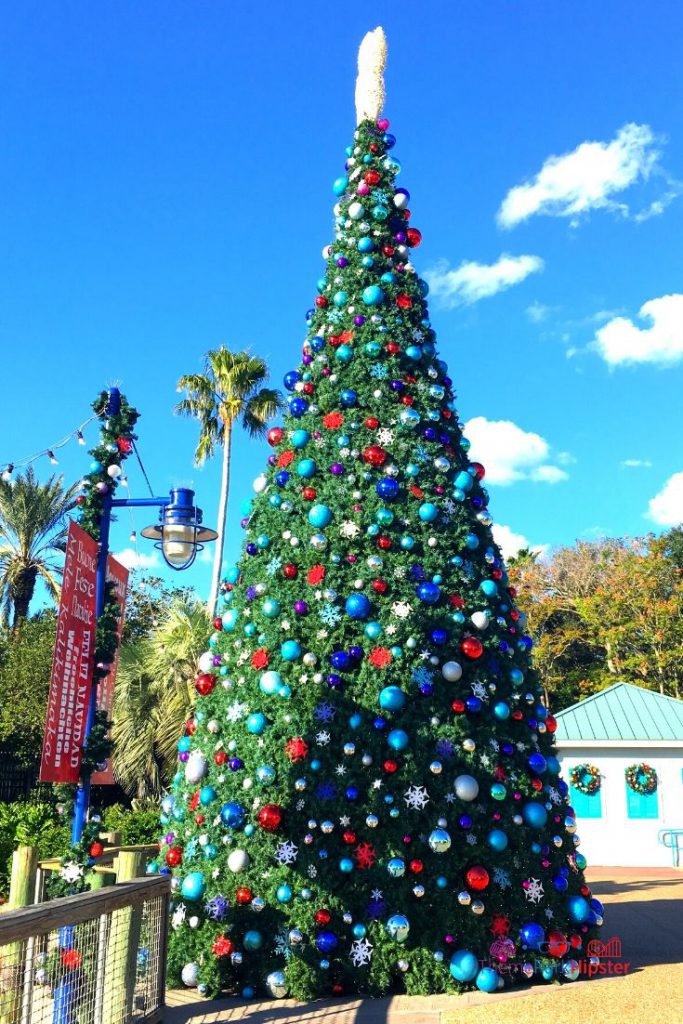 You can enjoy the holidays at SeaWorld Orlando with your family as it is very budget-friendly and kids under the age of 2 have free admission into the park.
SeaWorld Orlando Hours
On a typical day, SeaWorld opens at 9 a.m. and closes at 6 p.m. but during the busy seasons, it can stay open until 10 p.m.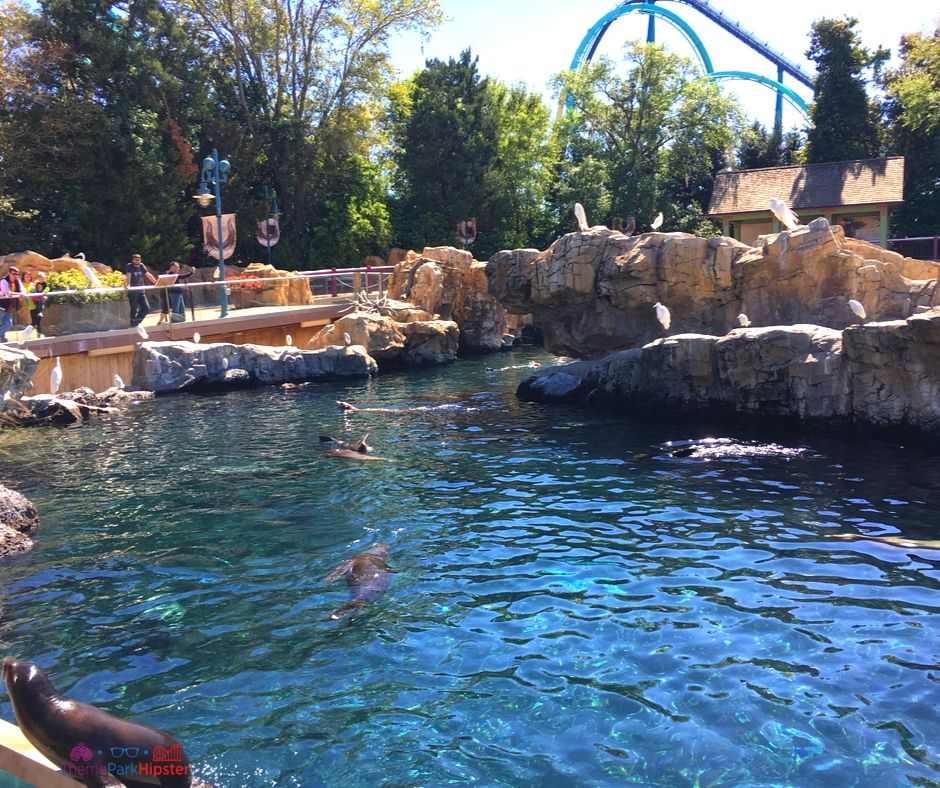 Things to Do at SeaWorld Orlando
In addition to this year's holiday happenings, you can also enjoy some of the year-round tours and activities that this aquatic park is known for such as:
Dolphin Encounter – in this tour, you will be able to spend time with the dolphins in the park, where you'll interact with the Atlantic dolphins for close to 60 minutes
Sharks Up-close Tour – here, you will be allowed to touch a small shark and learn different facts about them
Penguin Tour – here, you'll be given a tour and lecture on taking care of penguins
Wild Arctic Tour – this interactive tour that lasts up to 60 minutes and involves an up-close encounter with beluga whales, seals, and other arctic creatures
Sea Lion Tour – this tour will show you how sea lions are taken care of at the park
Private VIP Tour – in this VIP tour, you and your group will be given a curated tour of SeaWorld Orlando for close to 7 hours. You will also be given many expert tips, VIP access, and reserved seating to various shows.
What is the SeaWorld Christmas Celebration?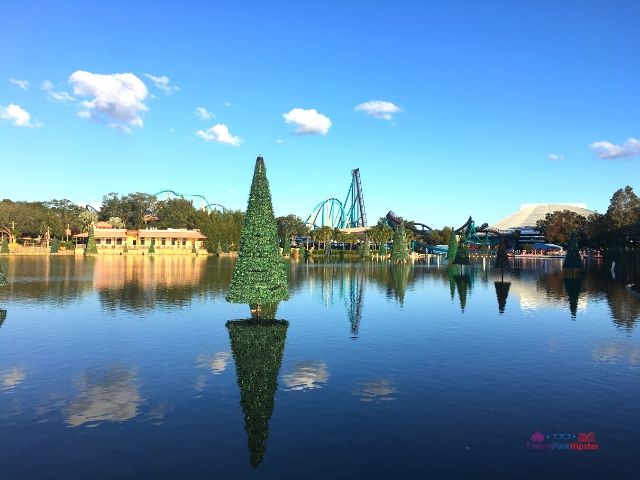 You can visit this Orlando theme park at any time but going to SeaWorld at Christmas is one of the best experiences you can have during this Yuletide season in central Florida.
This is because they have the special SeaWorld Christmas Celebration where the park is transformed into your own Winter Wonderland.
At this aquatic theme park, you'll enjoy heartwarming shows, meet-and-greets with Santa and all his holiday friends, seasonal treats, a chance to watch twinkling lights and so much more!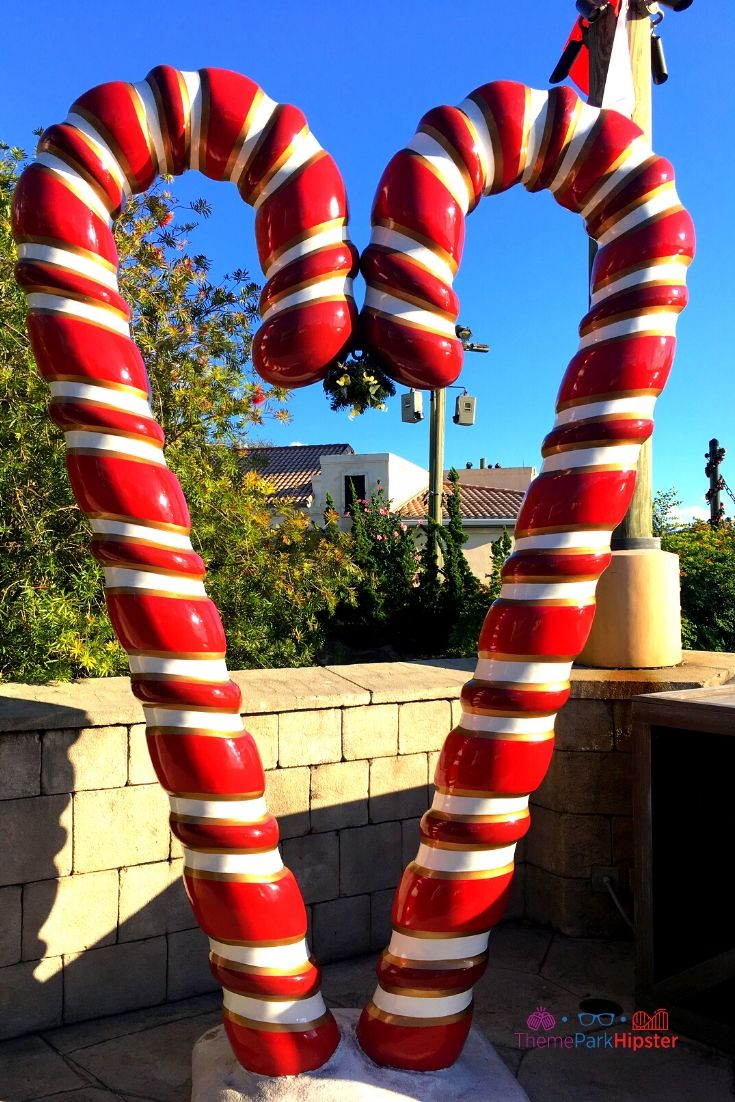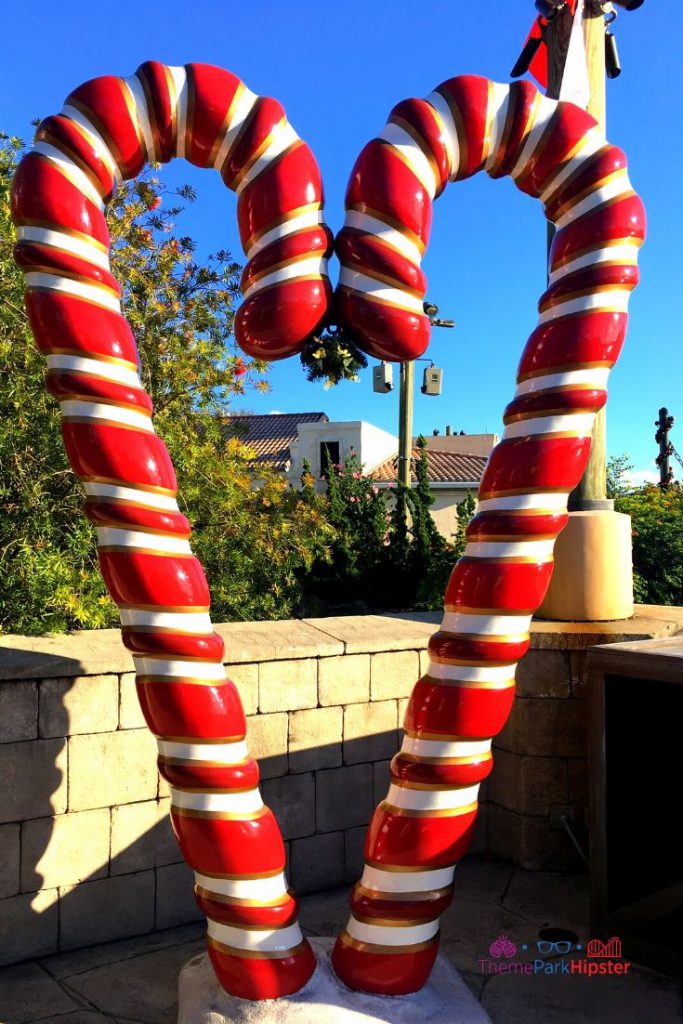 These are just a few things that makes the SeaWorld Christmas Celebration a must do holiday event for both the young and the old.
ORDER NOW to secure your theme park ticket reservation in the parks! GET MY TICKETS.
During the holiday season at SeaWorld you will be able to:
Discover the Christmas Market
Listen to holiday tunes
Meet Rudolph and friends at Rudolph's Christmas Town
Shop for the perfect gifts in holiday-inspired shops
Taste special Christmas treats unique to this event only
Listen to the beautiful story of Christmas with the O Wondrous Night show
Visit Santa's House at the Wild Arctic
Experience the world-class Christmas parade with your favorite Sesame Street characters
Watch outstanding ice skaters
With all these fun holiday activities, you can see that Christmas at SeaWorld is truly one of the best seasonal events in Orlando that offers so much more for your money than other parks in the area.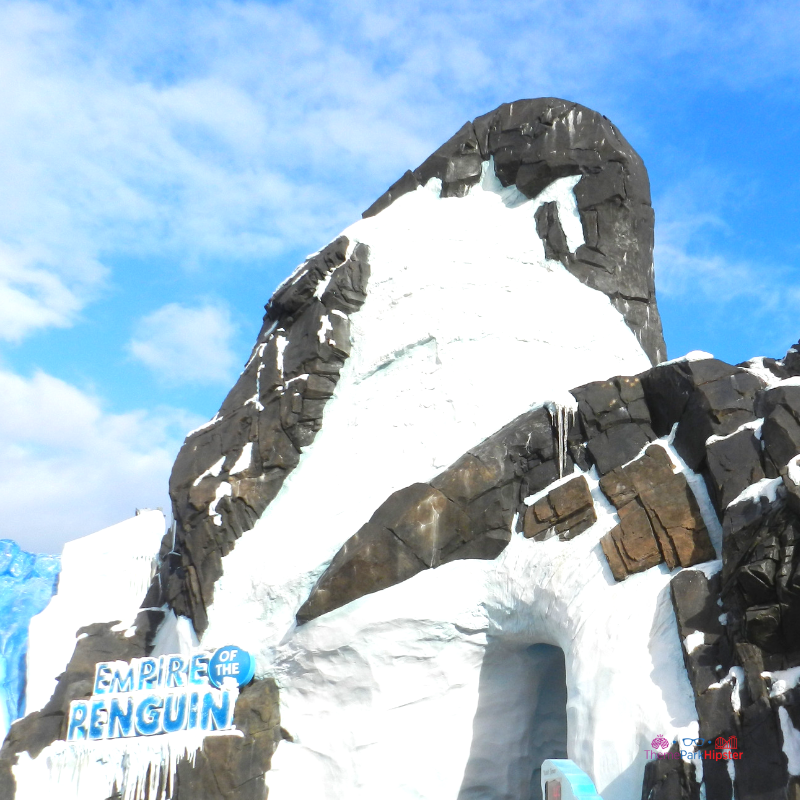 SeaWorld Orlando Christmas Celebration Dates
The SeaWorld Christmas Celebration 2019 will take place from November 23rd to December 31st.
During this period, you don't want to miss the 3 million Christmas lights twinkling throughout the park.
What time does SeaWorld Christmas Celebration start?
Although you can participate in many of the holiday celebrations around the time that the park opens, SeaWorld does trickle in specific times of certain events such as:
Meeting Santa – opens daily at 10 a.m.
Rudolph's Christmas Town – opens daily at 5 p.m. (not available on Dec. 2 – Dec. 5 and Dec. 9 – Dec. 12.)
The Christmas Market – opens daily with the park on Bayside Pathway (not available on Dec. 2 – Dec. 5 and Dec. 9 – Dec. 12)
Signature Shows – shows such as Sesame Street Christmas Parade, Sea Lion High, Pets Ahoy Holiday Spectacular, O Wondrous Night, Winter Wonderland on Ice, and Miracles change daily so you will want to view your park map at the time of your visit for specific times.
6 Exciting Ways to Enjoy the SeaWorld Christmas Celebration
As mentioned earlier in this guide, you can participate in many of the fun holiday activities at SeaWorld.
Before we go through the tips you'll need to make the most of your time, you'll want to know what to expect from each Christmas activity.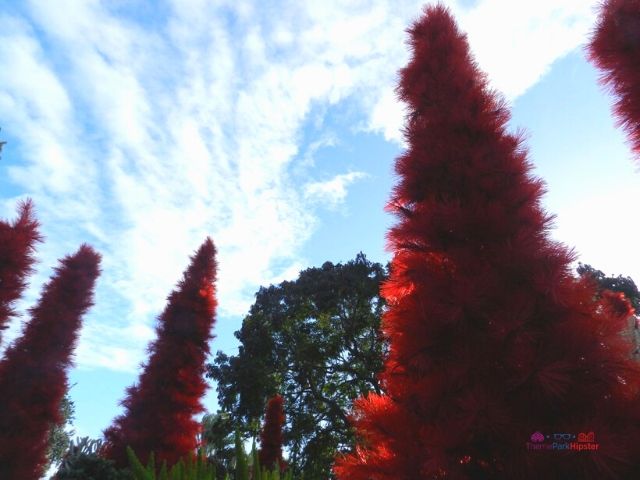 1 – Check Out the Numerous Christmas Lights
During the Christmas period, SeaWorld takes decorating to a whole new level. They decorate the park over 3 million lights with countless holiday decorations everywhere in the park.
These aquatic-inspired decorations make it the perfect place to get yourself pumped for the festive celebrations.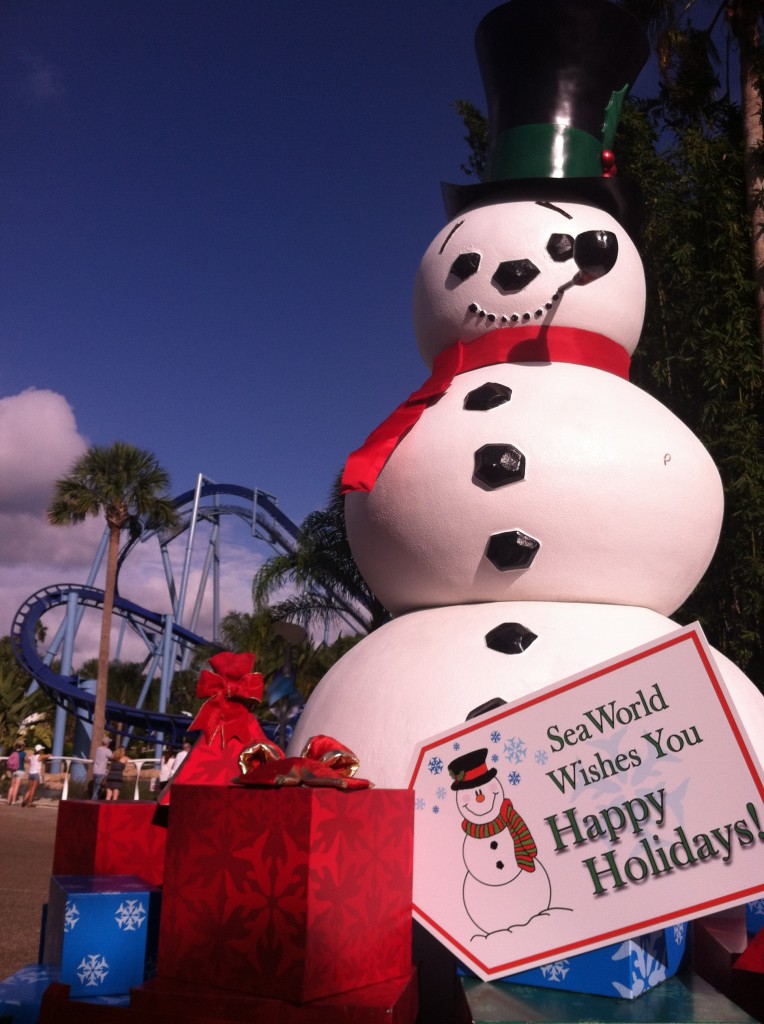 2 – Interact with Famous Christmas Characters
At SeaWorld, you'll have the opportunity to interact with different holiday characters such as Rudolph the Reindeer, Clarice, Bumble, and Yukon Cornelius.
This interactive session is always a hit for both kids and adults alike so be sure to head on over there to meet Rudolph and his friends.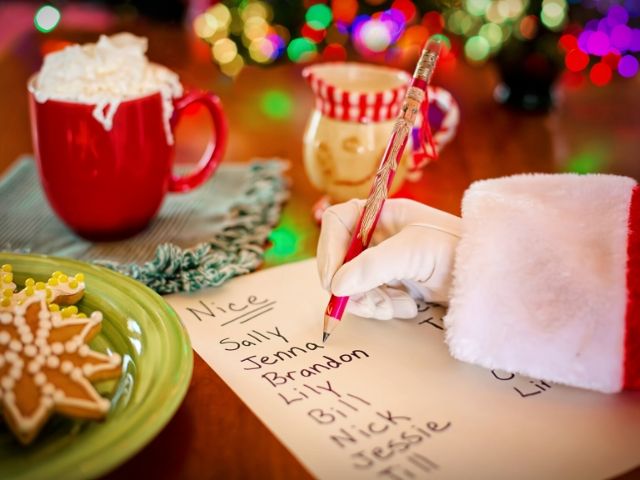 3 – Sample Different Holiday Treats
This is by far my absolute FAVORITE thing to do at SeaWorld for Christmastime.
All over the park, there are different food booths where you can sample different holiday treats and beverages.
You'll need to buy a punch card which is relatively cheap in order to sample the holiday offerings.
You can view the SeaWorld Christmas Menu Below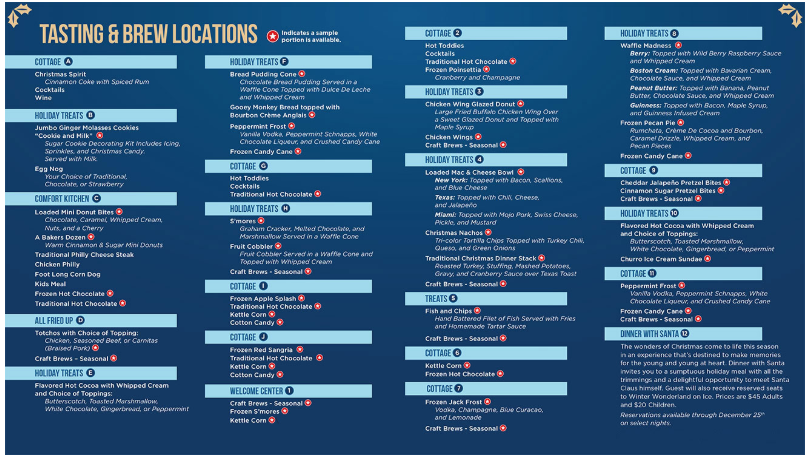 For one price you can purchase a sampler card that will allow you to taste 5 to 10 items on this list depending on which sample option you choose. You can learn more about it here.
4 – Visit the Christmas Market
The Christmas Market is probably the most festive area in the park along the Bayside Pathway. Here you'll be able to shop your heart out and taste delicious dishes reflective of the holiday.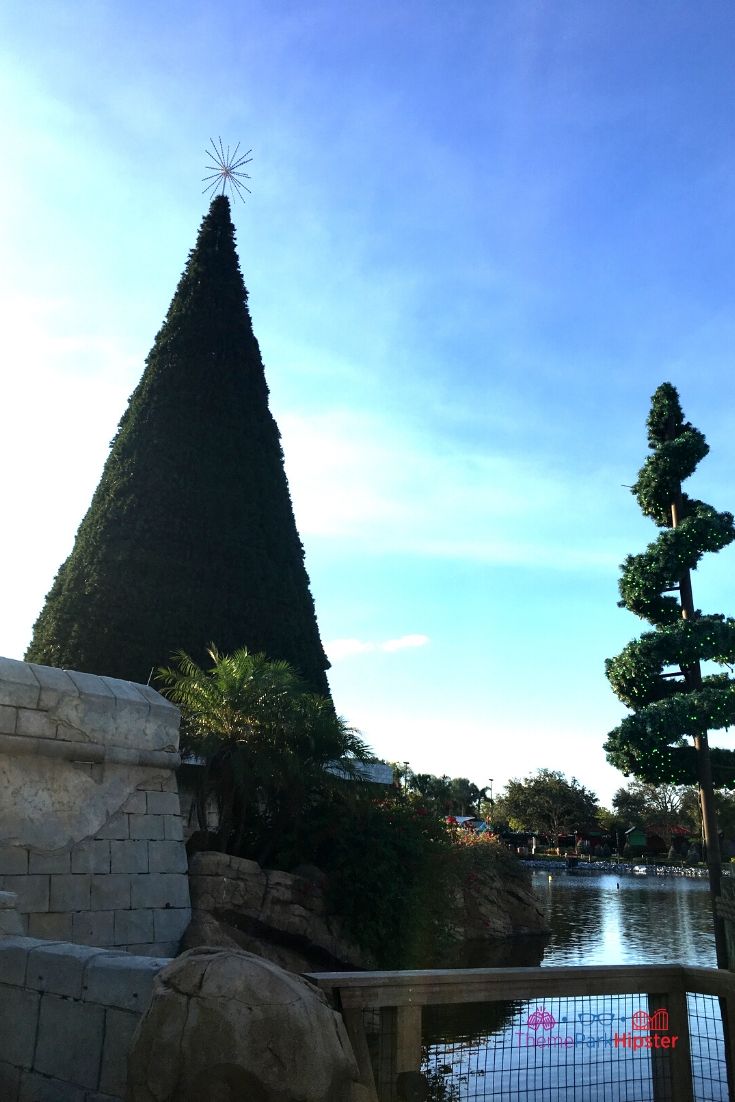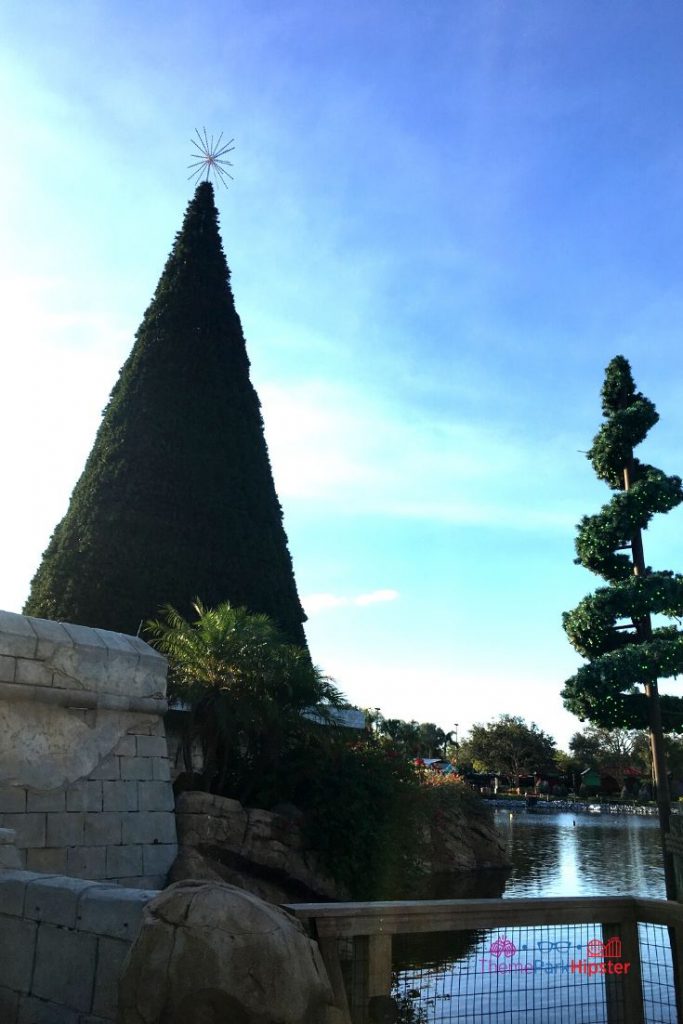 Apart from shopping in the Christmas Market, there are also other forms of entertainment present to thrill you.
The model train will be on display and the Christmas elves will be available to play holiday music for you.
5 – Enjoy the Holiday Shows
All the 8-holiday shows begin in the evening and they are a hit during the Christmas celebration. These eight shows include:
Sesame Street Christmas Parade
Sea Lion High: The Christmas Special
O Wondrous Night
Pets Ahoy Holiday Spectacular
Winter Wonderland on Ice
Shamu Christmas Miracle
Sea of Trees
Snow Flurries at Waterfront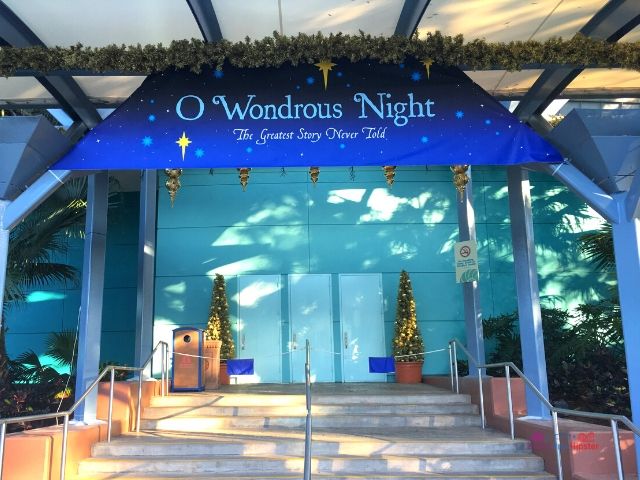 6 – Meet Santa
You and your family can meet Santa at SeaWorld close to the Wild Arctic attraction.
I believe that every holiday event must give you the opportunity to meet the big guy himself. SeaWorld delivers on that requirement and allows everyone to take that epic photo with Santa.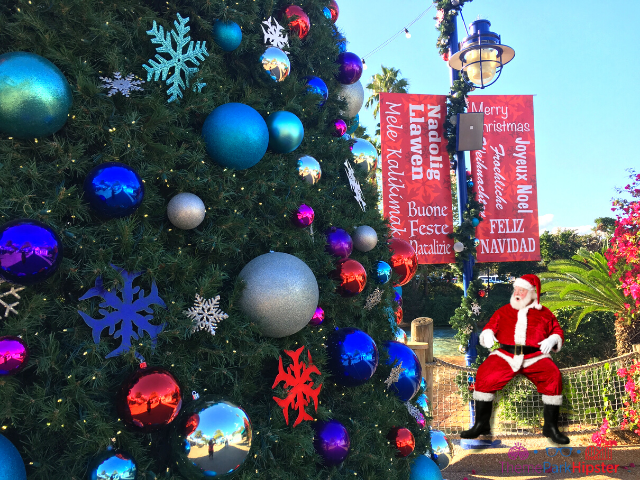 You can try it too as you are never too old for Santa, right?
Hipster Power Tip: You can enjoy dinner with Santa plus get a priority reserved seating at the Winter Wonderland on Ice that starts at $45 for adults and $20 for kids. You can make your reservation here.
11 Tips You Must Know for SeaWorld's Christmas Celebration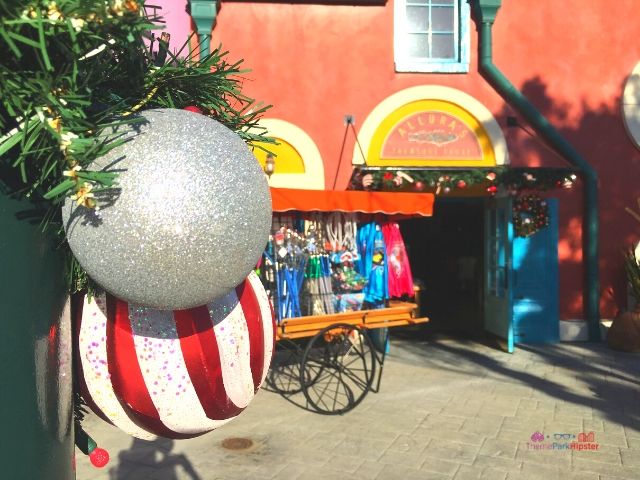 During this festive period, the theme park has quite a lot of activities happening and it can get overwhelming.
This is why I will give you some pro tips to help you navigate through the SeaWorld Park during the Christmas Celebration and get the most of your holiday experience.
Here are the tips to help you this season.
1 – Grab a Park Map
I always recommend reviewing the park map before your trip. You can get it on the official SeaWorld website or through their app.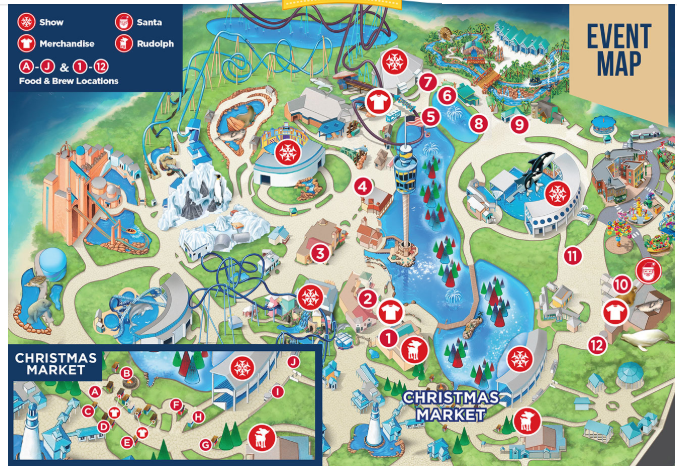 If you're not able to do that, don't worry. There are maps placed throughout the park to help you find your way to the top holiday attractions.
2 – Have Your Strategy in Place
Having a strategy is very essential especially if you want to see all of the different holiday shows and activities. It can be a bit tough to get in all done in one day, but it's possible if you have a game plan.
You can view my favorite SeaWorld Itinerary here.
3 – Get to SeaWorld Christmas Celebration Early
Although some of the festivities for don't start until later in the afternoon, I still think it's good to get to SeaWorld Orlando early if possible. This will give you time to enjoy the thrilling rides and unforgettable shows.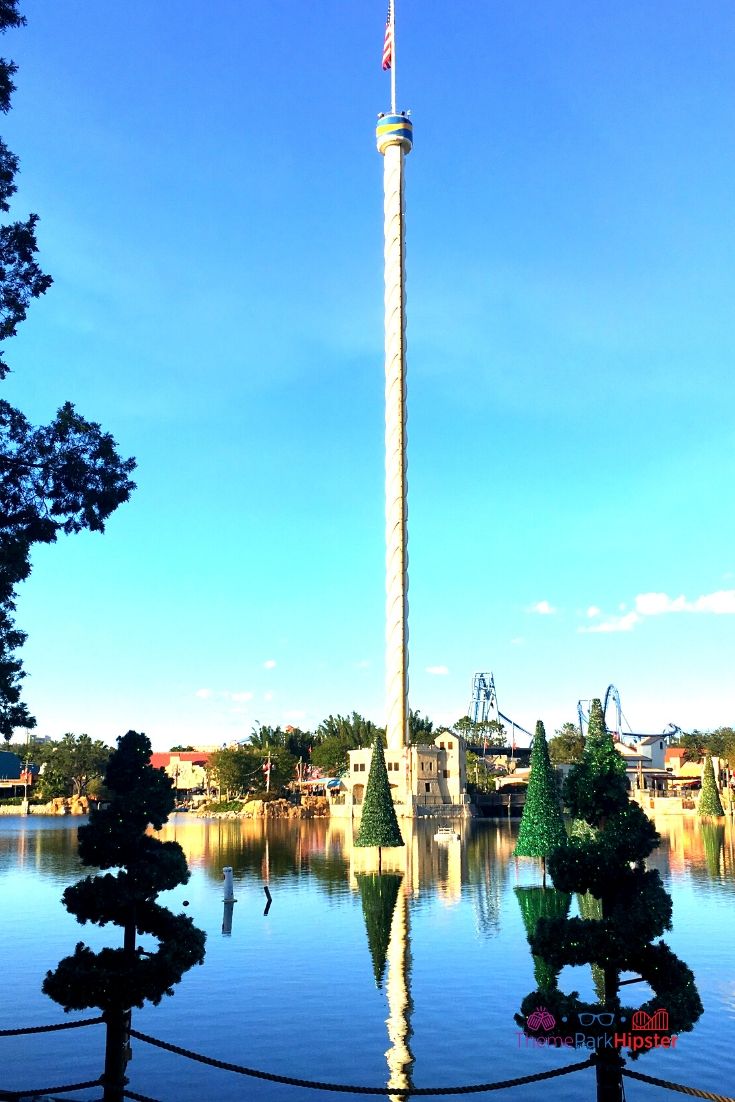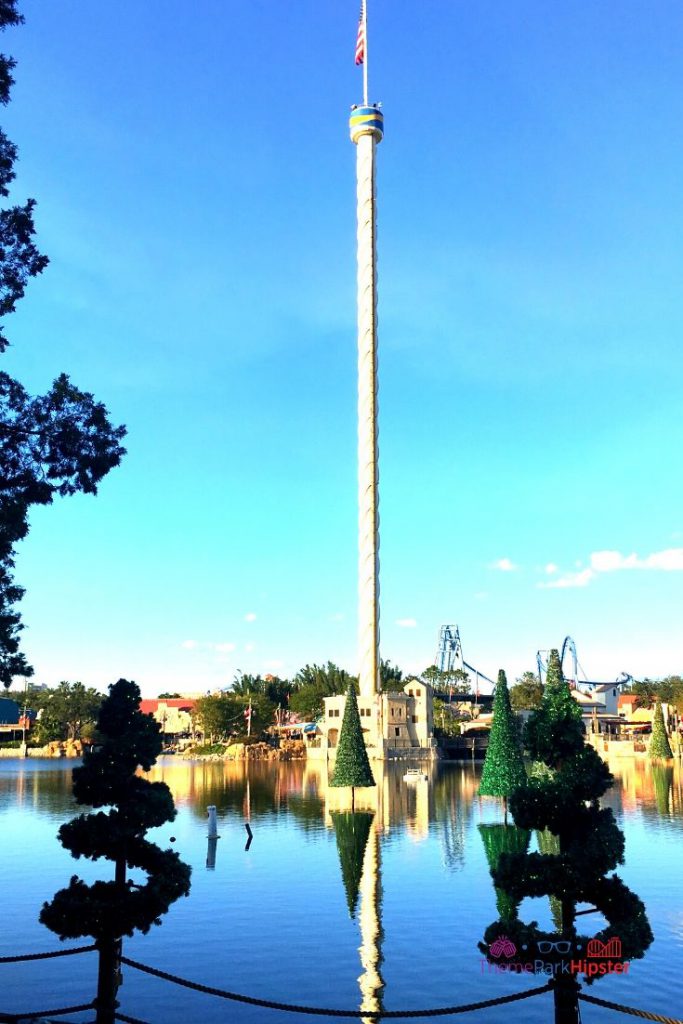 Once the holiday happenings start, you'll be able to focus primarily on them without worry about missing out on an attraction.
Just remember that the park schedule of operation varies each day, so be sure to check the Christmas Celebration dates before you head out.
4 – Watch the Sea of Trees Show from the Bridge Pathway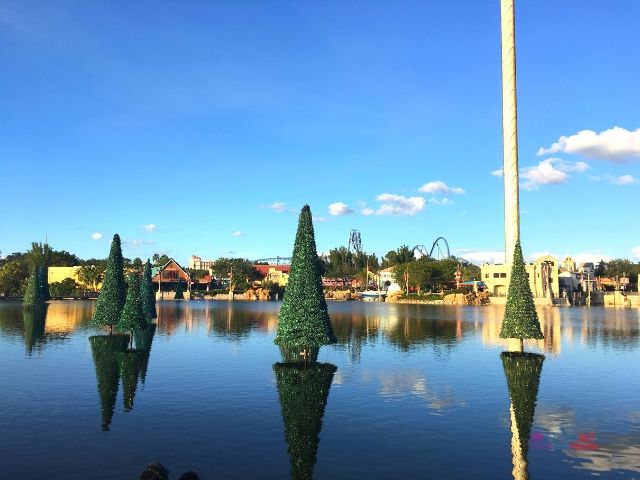 Watching this show from the bride is ideal as you'll have a clear view of the show in 360-degrees.
Another option is to find an unobstructed view from the Christmas Market area, that way you can have a good seat and a nice beverage to enjoy while watching the Sea of Trees Show.
Theme Park Hacks at Your Finger Tips. Plan your next vacation with the latest tips and tricks on the ThemeParkHipster App. Download Today!
5 – Watch the Holiday Shows
SeaWorld has incredible seasonal shows such as O Wondrous Night that you must watch on your trip. Be sure to take your time enjoying the shows and fit them inside of your schedule while visiting the park.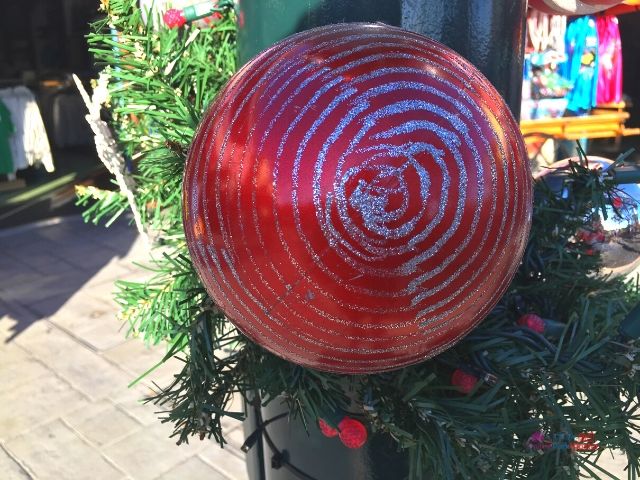 6 – Check Groupon for Discount SeaWorld Christmas Tickets
You can find great deals for SeaWorld theme park tickets on Groupon.
They can change each day so be sure to check it before you get to the park if you want to save some money.
7 – Try the Christmas Celebration Meal Specials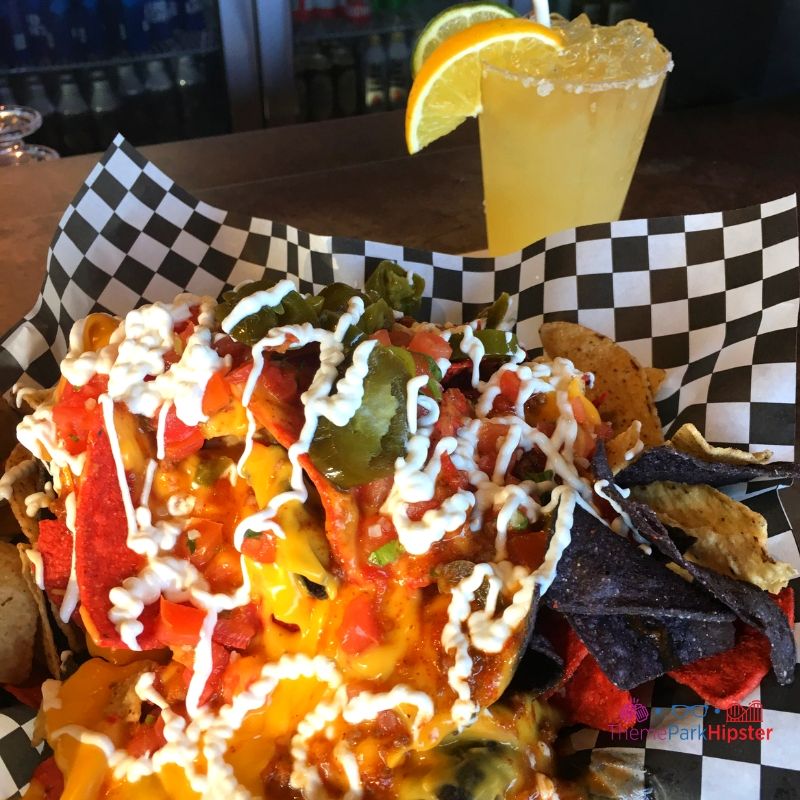 I love the loaded nachos at SeaWorld, but one of the meals they serve only during the holidays is the Chicken Wing Glazed Donut.
And yes, I did just put chicken wings and donuts together!
This treat is made up of a large fried buffalo chicken wing over a sweet glazed donut and topped with maple syrup. This totally a wonderful SeaWorld creation and special for holidays at the park.
8 – Drink the Best Holiday Beverages
In addition to the savory options like the Chicken Wing Glazed Donut are Christmas treats and beverages such as Eggnog, Hot Toddies, and hot cocoa just to name a few.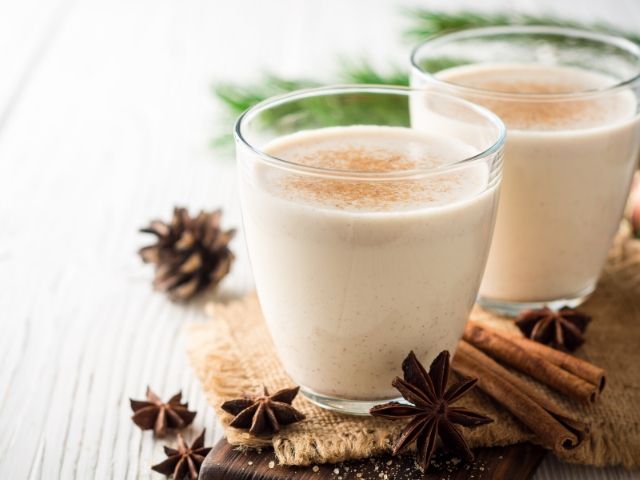 They're all available in the different booths throughout SeaWorld.
9 – Go Holiday Shopping
You can buy some unique Christmas gifts from SeaWorld all over the park, but particularly in the Christmas Market.
Many of the Yuletide items are only sold during this holiday period so you must buy what you need as they won't be available until the next Christmas season.
10 – Celebrate Christmas at SeaWorld the Week Before
If you can come a week or two before Christmas Day, you'll be able to do many of the things listed in this guide without the hassle of the crowds.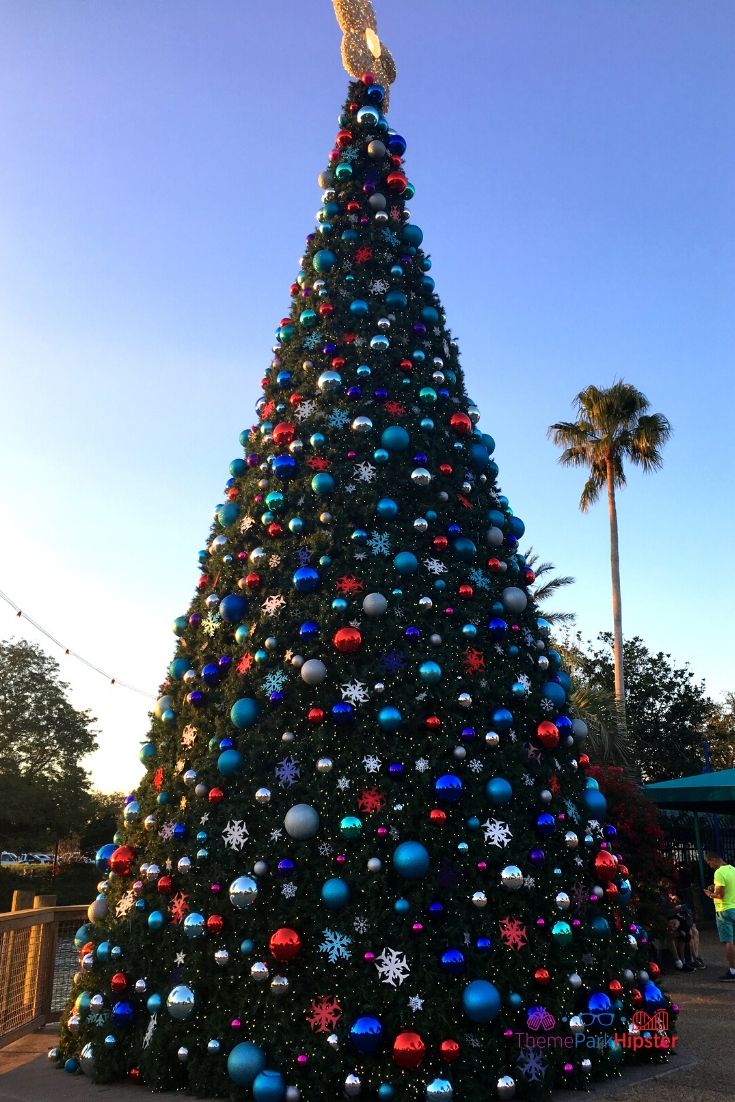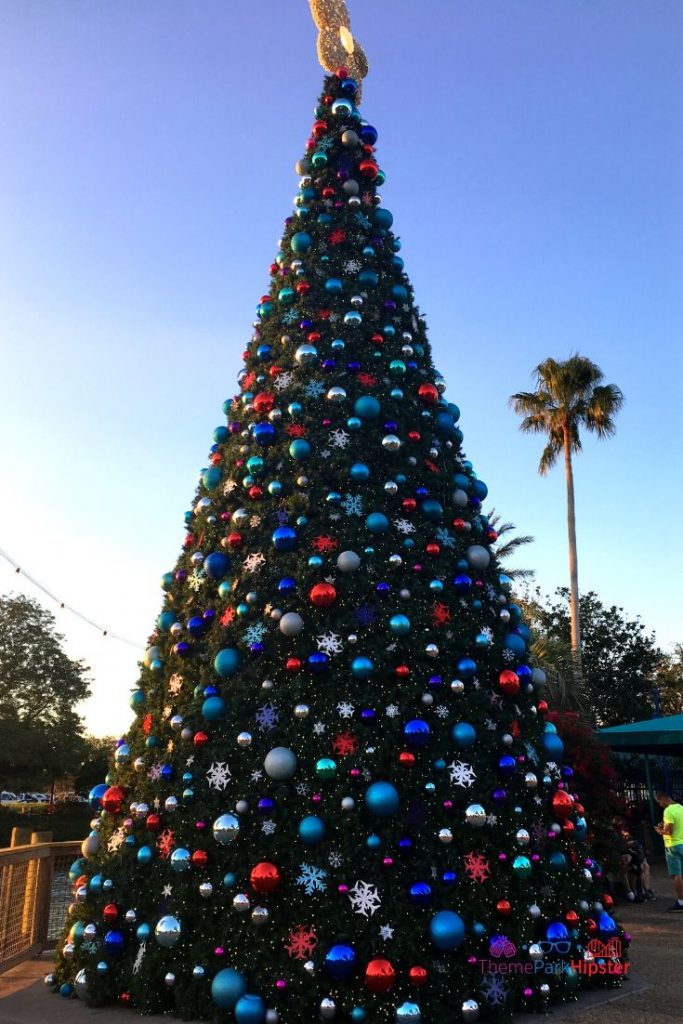 It doesn't matter what day you celebrate as long as you understand why you're celebrating.
11 – Take Lots of Photos
Become your own snow globe by entering into the snow globe prop to get the first-hand experience on what it's like to be inside of one.
Remember that you can use your PhotoKey to get all your pictures stored that day while at the park.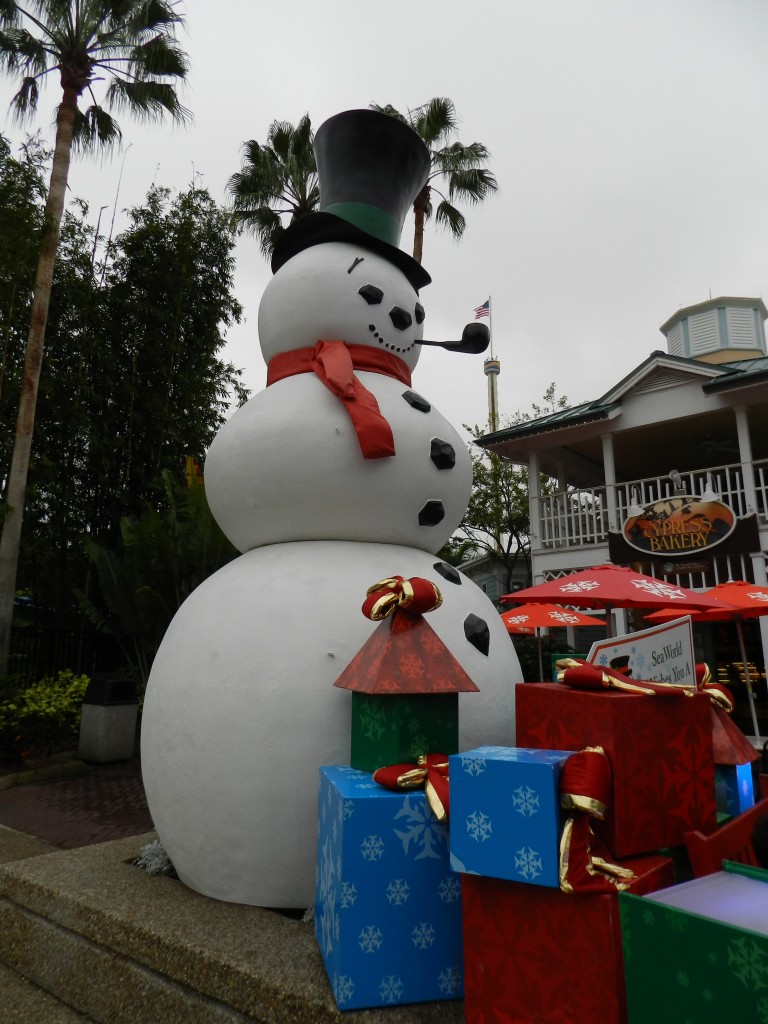 What is PhotoKey at SeaWorld?
It's a subscription-based photo app that SeaWorld uses to store your photos taken by their Team Members digitally with your own PhotoKey card that will be stored to your account.
What to Know Before You Go (Frequently Asked Questions)
Before we end this SeaWorld Christmas guide, let's go through a few of the most common questions about the event.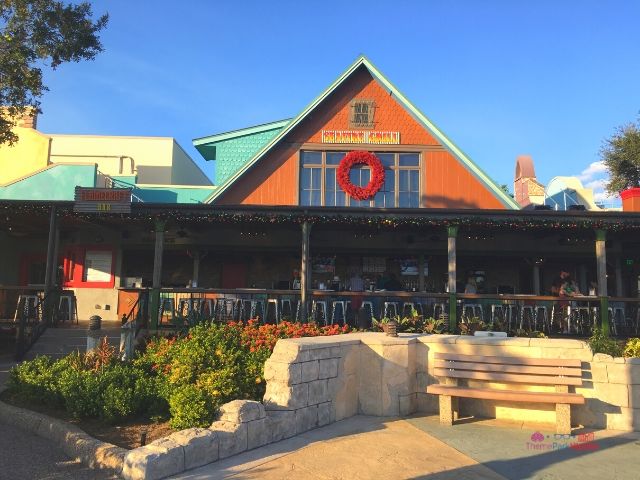 Is SeaWorld Open on Christmas Day?
SeaWorld is not just open on for the holiday season, it is also open on Christmas Day!
Is SeaWorld Usually Crowded at Christmas?
Because of SeaWorld's Christmas Celebration, a large number of people come to the park to enjoy all the holiday events and shows.
Although SeaWorld is not as crowded as the Disney parks, this is the time that locals flood the park to enjoy the holiday festivities and to ride the world-class attractions after their own Christmas celebrations at home.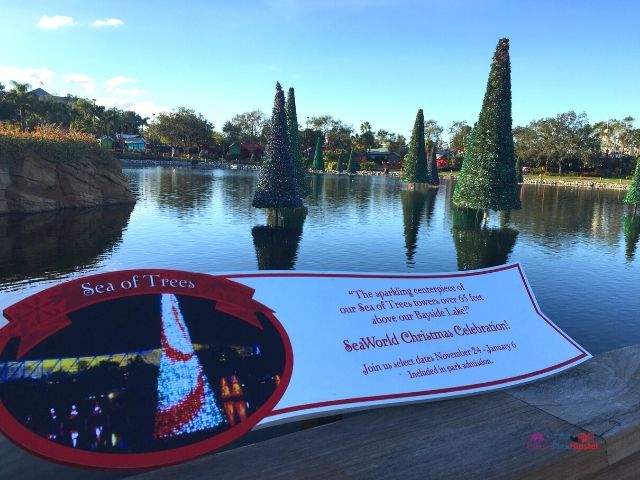 What Are the Dates for SeaWorld Christmas Celebration In 2019?
The Christmas Celebration begins on November 23rd and ends on December 31st.
What Ages to Get Free Passes at SeaWorld?
Children below age 2 get free passes at SeaWorld to most of the shows.
Can I Get Discounted SeaWorld Tickets?
Yes, you can get discounted tickets from different discount websites such as Undercover Tourist or Groupon.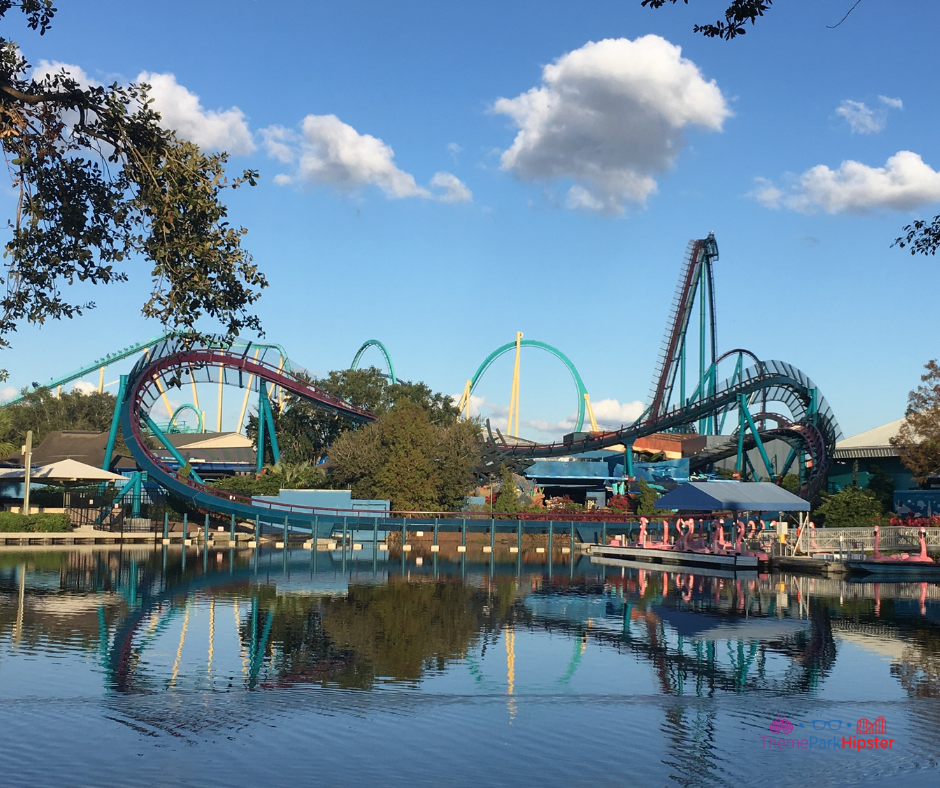 How much is SeaWorld Christmas Celebration?
It is free!
The Christmas Celebration at SeaWorld is included with park admission. So, all you need to do is show up and enjoy the festivities.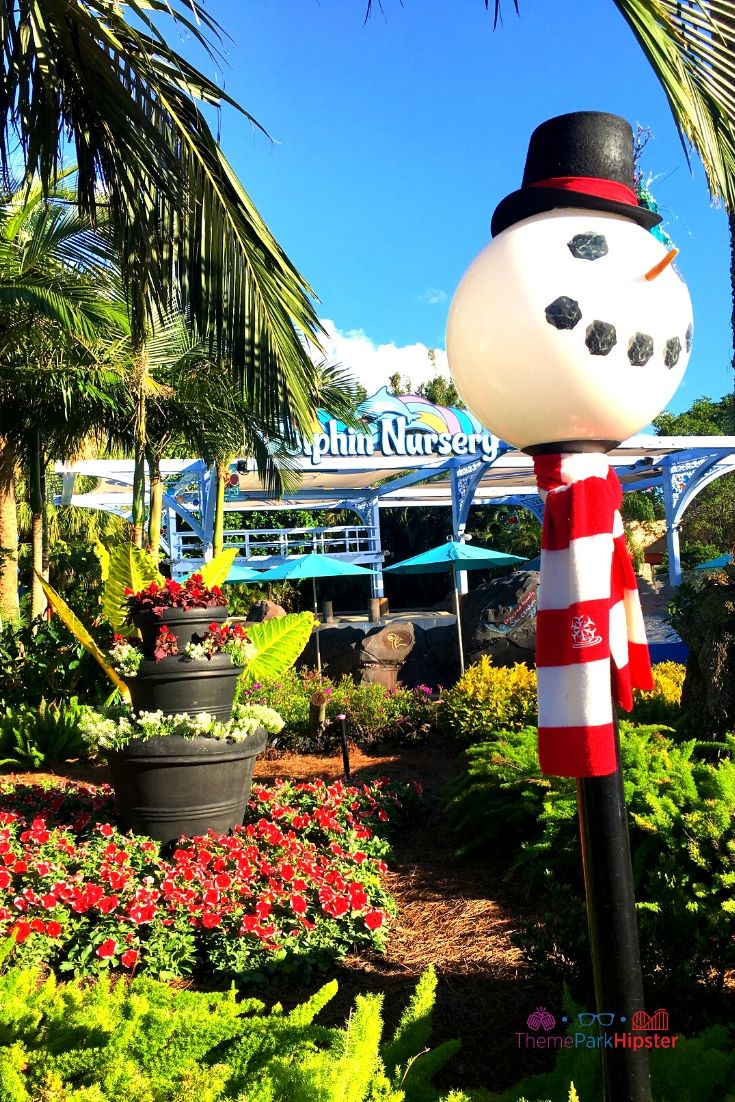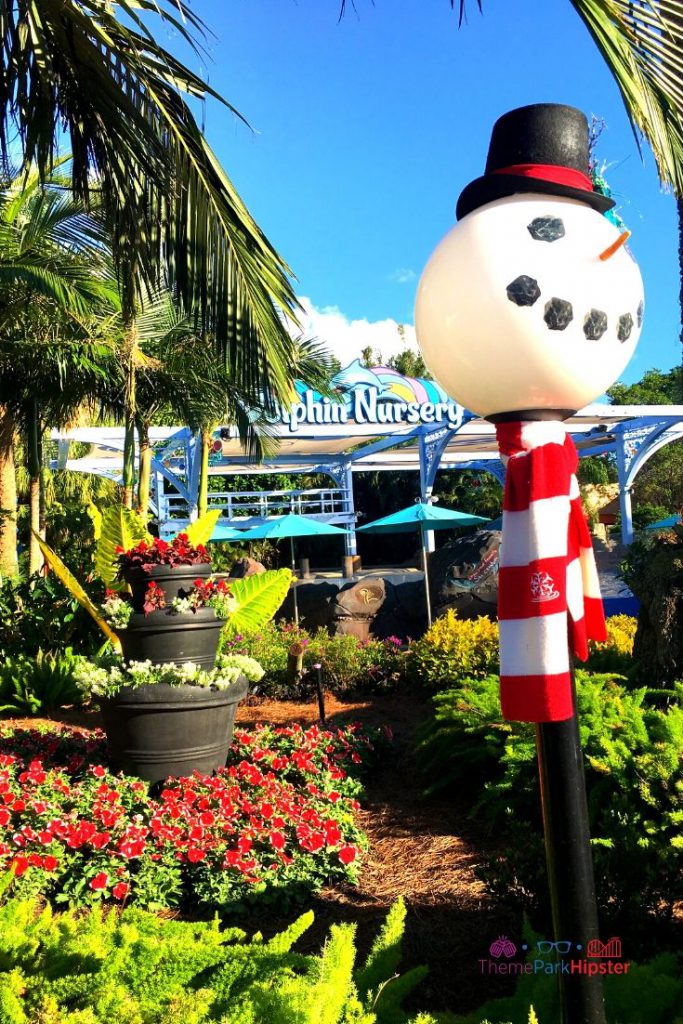 You will have to pay for merchandise and any food, but you can participate in some the holiday activities at SeaWorld Orlando at no additional cost to you.
Final Thoughts
You can visit SeaWorld Orlando at any time of the year, but the Christmas period is picturesque and gives you the opportunity to enjoy all the Yuletide extras such as the shows and savory treats.
Regardless of whether you go solo, with your partner or your entire family, SeaWorld Orlando is one of the best places to be in during this magical holiday season.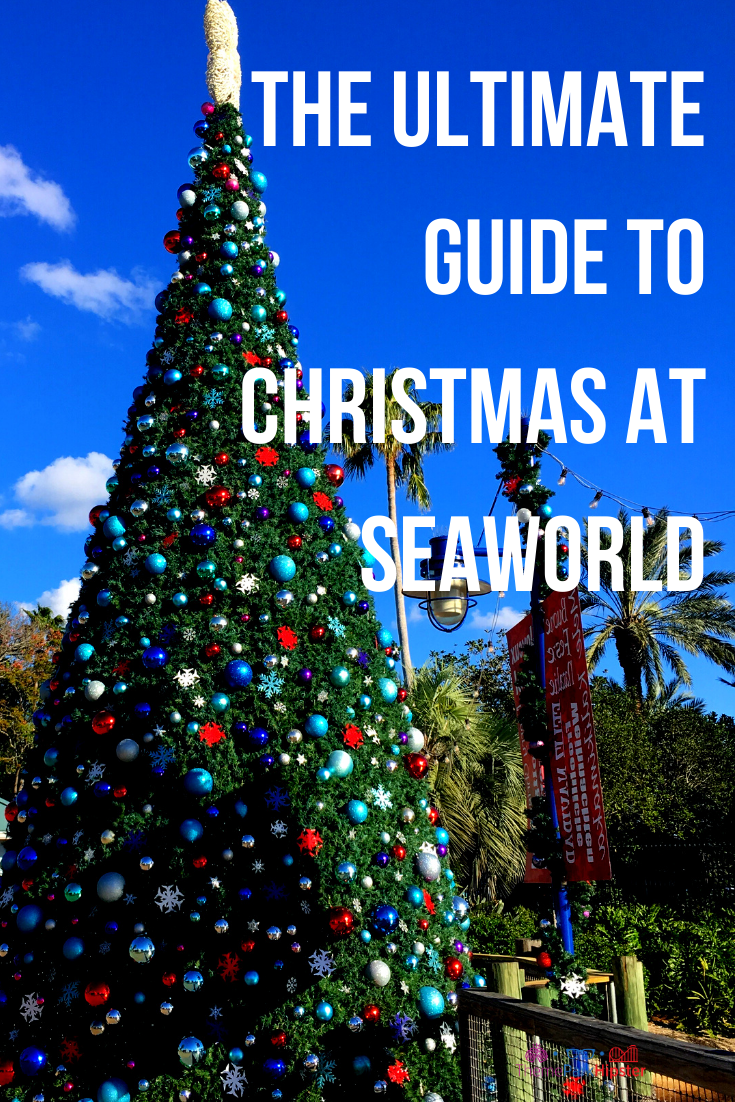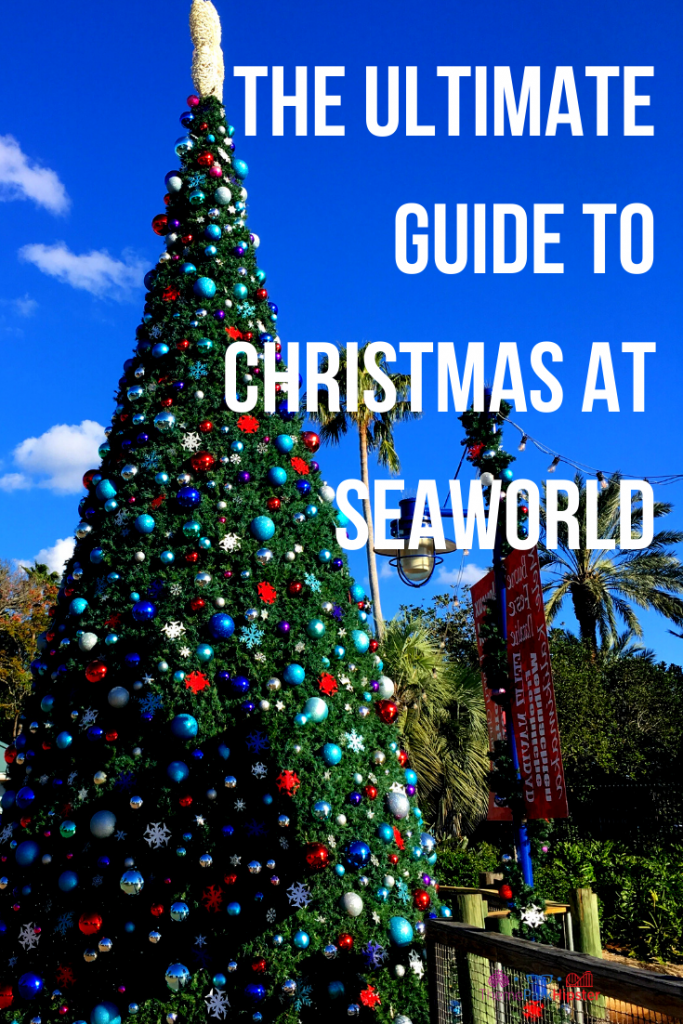 Have you ever been to SeaWorld Christmas Celebration? Let us know in the comments section below.
If you enjoyed this article, then you'll love these:
Are you planning a Busch Garden's vacation soon? Read the Theme Park Vacation Planning Guide for your next dream trip!
Until next time, Happy Park Hopping Hipsters!
NikkyJ
(Original Date: December 2016/Updated November 18, 2019)