Theme Parks Solo: Universal Orlando Resort Edition!
Have you ever wanted to go to Universal Studios solo?
What about Islands of Adventure solo?
Or perhaps the idea seems a bit weird???
The Universal Orlando Resort parks are made perfectly for solo adult travelers. I know you're probably thinking this has got to be the oddest idea but trust me, you can do it!
There's a way to do Universal Orlando solo without thinking it's weird….
…that's if you know what to do.
What to Pack for Universal Studios Florida | The Best Items to Bring to Universal Orlando Resort
THIS POST MAY CONTAIN AFFILIATE LINKS. PLEASE READ MY DISCLOSURE FOR MORE INFO. Which means if you click on any of the links, I'll receive a small commission. This helps support the website and allows me to bring you more content. Thank you for your support!
Universal Orlando Resort is a wonderful adult playground that's just as fun to experience alone.
Pulling up to the park, you will notice the lush vegetation greeting you on every side. You then head through the party vibe atmosphere of CityWalk where you can stop for a quick espresso or just continue to the left for Islands of Adventure or to the right for Universal Studios Florida.
I have found that there are so many tips online about doing Universal as a family or with a group of friends. There's hardly anything out there for those wanting to do Universal Orlando Resort alone.
For you guys, I now have The Solo Theme Park Traveler's Guide for theme park hopping alone. A handbook I wanted to share with you all. In celebration of the release, I put together this post of tips just for you!
Since I started traveling to theme parks solo, I've noticed that I've become more confident in introducing myself to new people. This gives me a chance to truly be myself, since I am in my "zone."
It goes without saying that my trips to Universal Orlando Resort are refreshing when I am visiting alone. Don't get me wrong, there are moments when I want to chat with others in the park, but the introvert inside of me has to push through my own self-limiting thoughts just to strike up a conversation.
If this sounds like you, then I recommend scheduling a tour on one of the first few days of your trip. This is a good way to break the ice on your solo theme park vacation and you never know what adventures may happen afterwards.
If a tour is out of the budget, then read my 11 favorite tips to help you jump start your solo Universal adventure!
---
11 Pro Tips to have the Best Universal Orlando Solo Trip
1 – Start Small
Because this way of travel can be intimidating to Universal fans, I recommend easing into solo travel. For example, try getting to one of the parks ahead of your group. So, if you guys plan to meet up at Islands of Adventure around 11 a.m., then get to the park at 9 a.m. just to see if you feel comfortable conquering the park alone.
By the time you meet back up with your family, you will have knocked out a few rides. This may just convince you to try a whole day of Universal on your own.
2 – Plan and Research Your Universal Orlando Vacation
The idea of going to Universal alone may already be too stressful for you, so I highly suggest planning out your days ahead of time. This will decrease the anxiety of doing Universal solo. If you have an itinerary, then you won't dwell on the fact that you're traveling on your own. An authorized Universal Orlando Vacation Planner can help you organize your trip.
Mapping out your day is a good way to make sure you're able to enjoy each must do item. Route your path around the park in advance by downloading a map online or on your phone.
You can download and sign up to receive your own FREE Universal itinerary here.
3 – Take Advantage of the Single Rider Line
This line can cut your wait time in half and that's always a benefit of going to a theme park alone. It allows you to get around to most of the attractions quickly, because you don't have to wait in the normal ride line.
Single Rider Lines at Universal Studios Florida:
Harry Potter and the Escape from Gringotts
Hollywood Rip Ride Rockit
Fast and Furious Supercharged
MEN IN BLACK Alien Attack
Revenge of the Mummy
TRANSFORMERS: The Ride 3-D
Single Rider Lines at Universal's Islands of Adventure:
The Amazing Adventure of Spider-Man
Doctor Doom's Fearfall
Harry Potter and the Forbidden Journey
Skull Island: Reign of Kong
Be aware that on busy days if the regular line is long, then there's a chance the single rider line may be long as well.
4 – Theme Your Days at Universal Orlando Resort
What I mean by this is to make it a day of trying every unique snack at Universal or riding every thrill ride at both Islands of Adventure and Universal Studios.
[click_to_tweet tweet="Sometimes I plan a day full of water rides and some days are just a day of character meet and greets. Every type of themed day can be created inside the Universal Orlando Resort world." quote="Sometimes I plan a day full of water rides and some days are just a day of character meet and greets. Every type of themed day can be created inside the Universal Orlando Resort world." theme="style3″]
5 – Do Universal Your Own Way
Since it's your solo Universal trip, it's your time to do Universal your way!
This is the MAIN PERK of going to Universal Orlando Resort alone. In order to get all your Universal Orlando Resort must do's, I suggest doing a bit of researching on the web and writing everything down you want to experience.
Hipster Power Tip: Do a special theme park tour. The VIP Experience is also an option and gives you an in-depth guided tour throughout Universal Studios.
6 – Choose the Perfect Universal Orlando Resort Hotel
It's easy to book a hotel and stay cooped up in your room only leaving to go to one of the parks. This is not the best way to get comfortable with socializing with people on your solo trip. Ask yourself:
How social do you want to be?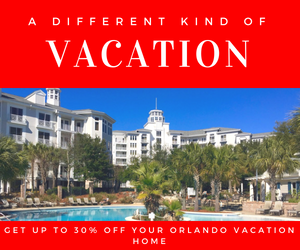 I highly recommend choosing a lively hotel. Staying at a hip hotel with an active bar area, such as the Hard Rock Hotel or Cabana Bay, makes it easy to meet new people.
You can even do this when you're on a trip with family as a way to get used to doing things alone. This can be done by stepping away for an hour to hang out at the bar or inside the hotel lobby.
Both the Hard Rock Hotel and Cabana Bay have hip lounges with staff incorporating the theme park charm inside the bar.
So, make good use of the lobby or lounge area of your resort. Try to engage with people while in the common areas and avoid looking down on your phone.
It's like saying, "don't talk to me."
Instead, have an open posture that's inviting and just people watch. Eventually there will be an opportunity to start a conversation.
7 – Don't be Afraid to Socialize
Avoid being shy if you can. I know it can be a daunting task to try to introduce yourself to people. It's always easier to stay to yourself.
I know firsthand what it's like to be an introvert, but get out of your comfort zone and introduce yourself to at least one person on your solo Universal trip.
Get familiar with your social media community. There are lots of Facebook groups dedicated to theme park enthusiasts of almost any theme park.
These groups usually have people in it who frequently travel to parks solo. They're also places to get instant theme park news and the latest theme park hacks and tips. Your Instagram community is another place to get to know others online.

Once these relationships are formed online, it may lead to you all meeting in person.
MeetUp.com is my favorite way to find other Universal Orlando fans. There are multiple groups within the site for adults who love going to theme parks alone.
I have personally used MeetUp throughout the years and have met some of my best friends on there.
8 – Take Your Time
This is the time for you to get into the nooks and crannies Universal has to offer. At Universal Studios there are so many shops and alleys to discover that you'll end up creating your own story of adventure.
The Wizarding World of Harry Potter is a perfect place to get lost and find little hidden eggs and details left from the Universal Creative team.
9 – Take Lots of Photos at Universal Orlando Resort
Get as many selfies as you can of your Universal Studios and Islands of Adventure memories.
Don't forget to take photos with characters in the park.
This may seem a little juvenile, but it's actually a cool thing to do. I know people who go alone just to meet some of the unique characters through Universal Studios.
With your Universal Orlando Resort photo memories, you'll always remember why your solo trip to was worth the effort.
10 – Know the Perks Doing Universal Orlando Solo
Perk #1: Freedom. There's an incredible sense of independence when you're exploring the parks by yourself.  You can Celestina Warbeck perform on stage in Diagon Alley without anyone mocking you about your choice in entertainment.
A big plus is that your day will move a lot faster, meaning that you'll do more without the feeling of being overwhelmed.
Perk #2: You Become a Better Problem Solver. Because it's just you on this vacation path, you will have to come up with plan A, plan B, and plan C for some of the theme park events. When you're with a group of friends you have many opinions or solutions to problems that arise; however, when it's just you, you are the sole problem solver.

Perk #3: You Meet Incredible Solo ThemeParkHipsters
Since I started going to Universal by myself, I've noticed that I've become more confident in other social settings. Traveling solo to Universal Orlando Resort makes me happy, which makes me more comfortable introducing myself to others.
You may notice when you're with your friends you're more involved in the conversation, but when you're alone you're softly nudged to spark up a conversation with someone waiting in an attraction line with you.
11 – Remember You're Home and Never Truly Alone
Remember, when you arrive at Universal Orlando Resort you are home. The team members and Universal Orlando guests are all your family, so enjoy every moment of this big family reunion!
Have I convinced you to go to Universal solo? Why not be courageous, take the leap and go!
Don't spend your life waiting for others schedule to line up with yours in order for you to make that solo trek.
If you want to go to Universal, then go!
Now go out there and start your solo theme park adventure! Let me know below if you've ever went to Universal Orlando Resort by yourself or if you're thinking about going at it alone in the comments below?
---
If you enjoyed this article, then you'll love these:
Want more theme park tips? Check out the theme park tips page. If you're thinking about going to Disney alone, then read the top 18 tips. Are you planning a Disney vacation soon? Read the Disney Vacation Planning Guide for your next dream trip!
Don't forget to discover the new magical Disney adventure of Toy Story Land at Hollywood Studios® Theme Park.
Until next time, Happy Park Hopping Hipsters!
NikkyJ