You may be wondering if it is safe and okay to travel alone to Disney?
Having traveled to Walt Disney World alone on many occasions, I can understand that it can be overwhelming for first-time solo travelers.
Its expansive parks and infinite options don't just confuse but also daze.
Popular all across the world, the parks are always crowded with Disney fans which include kids, adults, and even seniors.
While I resonate with the nervousness, I assure you that once you step inside this magical place, you will forget everything and just let your hair down.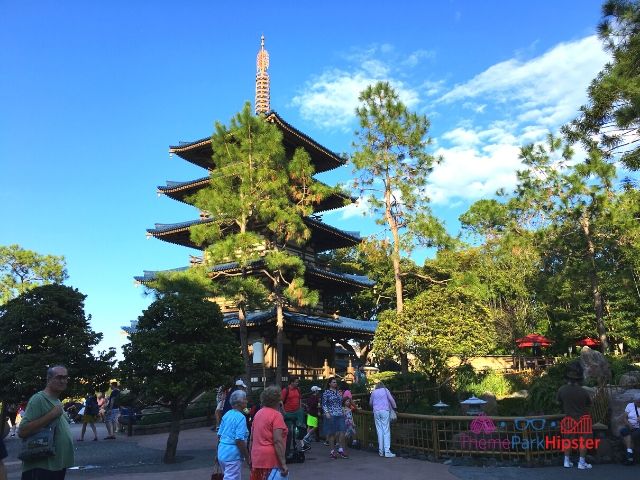 THIS POST MAY CONTAIN AFFILIATE LINKS. PLEASE READ MY DISCLOSURE FOR MORE INFO. Which means if you click on certain links, I may receive a small commission at no additional charge to you.
Tackling the First Solo Trip
I remember my first trip to The Most Magical Place on Earth as a solo female traveler. It was both, exciting and scary.
I spent hours doing research on different commute options, rides, Disney passes, etcetera.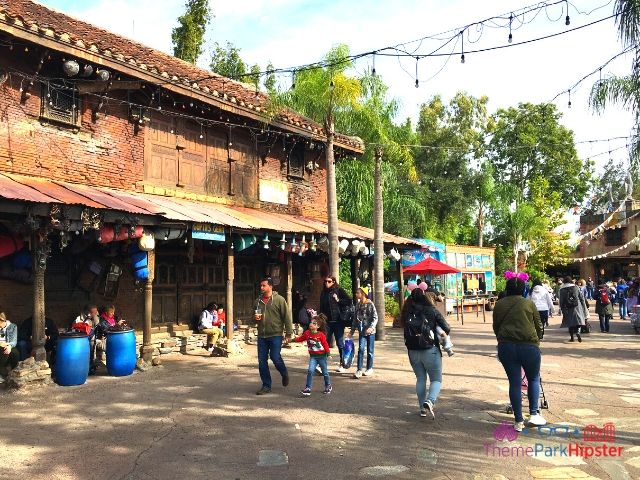 But what bothered me the most was the lack of sense of safety I felt at first (even though it was Disney).
So, I did a lot of research on safety tips for traveling alone to Disney World.
Knowing how to keep myself safe didn't just help me at the WDW, but also eased my nervousness before the trip.
I know many Disney fans who long to spend a week at The Most Magical Place on Earth.
But the idea makes them too anxious, the plan freezes.
Which is why in this article I am going to share the tips that helped me in hope that they will help my fellow female travelers (you) too.
Read on to feel independent, encouraged, and empowered to go on the adventure, alone.
Perhaps, I should first answer the most important question that may have popped up repeatedly in your head.
ORDER NOW to secure your ticket reservation in the parks! GET MY DISNEY TICKETS!
Is Disney World Safe for Solo Female Travelers?
The answer is yes.
Walt Disney World is the safest place to be in Orlando. While the chances of crimes may not be 100% squashed, they are extremely rare.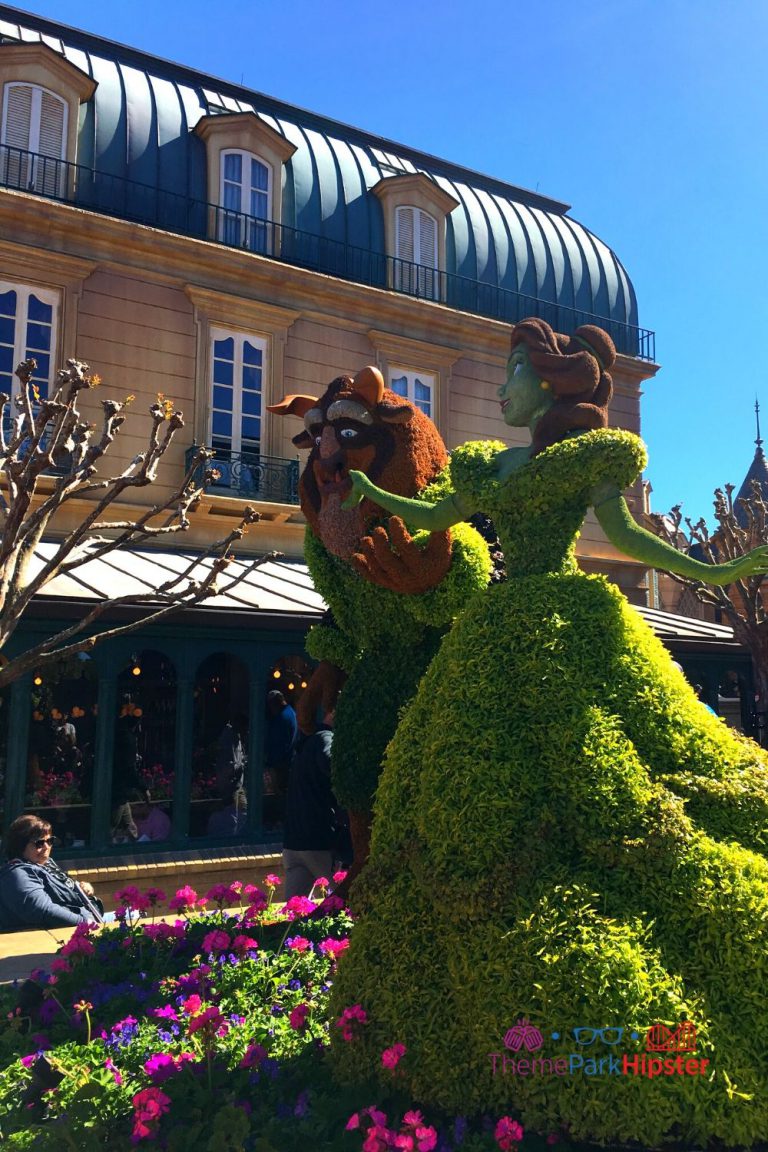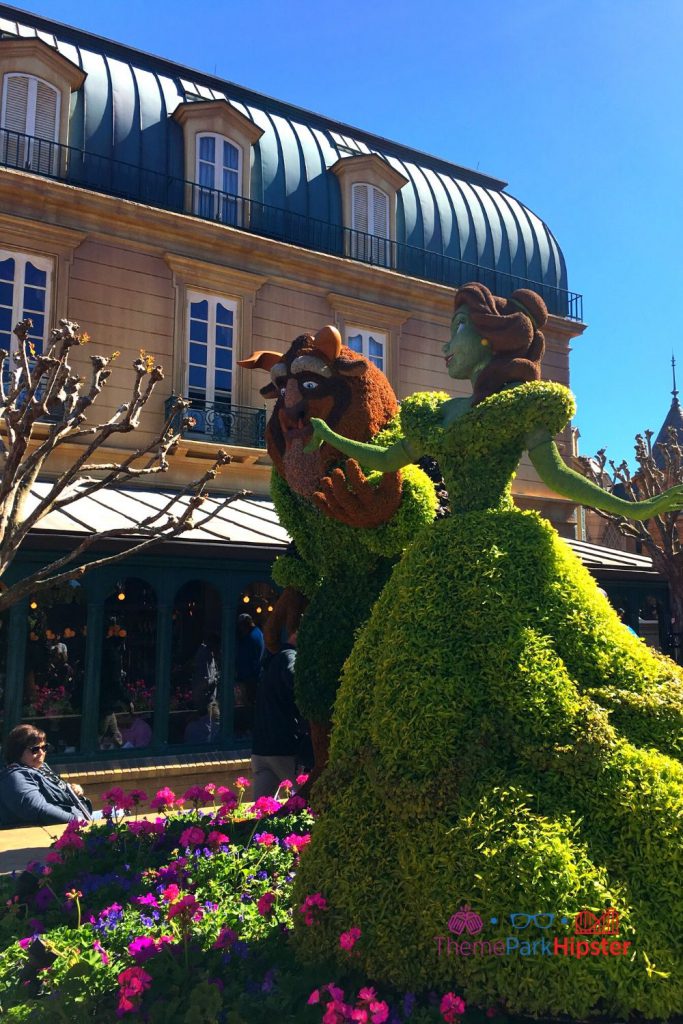 All thanks to the tight security and inconspicuous camera coverage.
In addition to that, there are many other ways that WDW takes to guarantee your safety. Entry to all parks begins with security clearance.
There are undercover officers, driving patrols, walking patrols, trained police dogs, and one-way mirrors too.
Disney-owned resorts have their own security kiosks where it is mandatory to show IDs to get an entry.
Shop Sale Items at shopDisney.com!
A noticeable police presence can be seen at Disney Springs too, where patrolling is done with aforementioned trained dogs.
With tight security as such, the only crime that is often heard of now and then is theft.
Luckily, there are things you can do to avoid that. Read what this solo Disney traveler had to say below:
"Most of my family and friends tried to change my mind or discourage me from traveling so far by myself, but reading your blog put those doubts and fears to rest. I had one of the most freeing experiences of my life at Disney World and Universal Studios."

Lisi – From American Samoa
9 Tips for Traveling Alone for the First Time
It's best to stay informed on some of the extra safety steps and you will dodge all kinds of, probable and less probable, bad situations.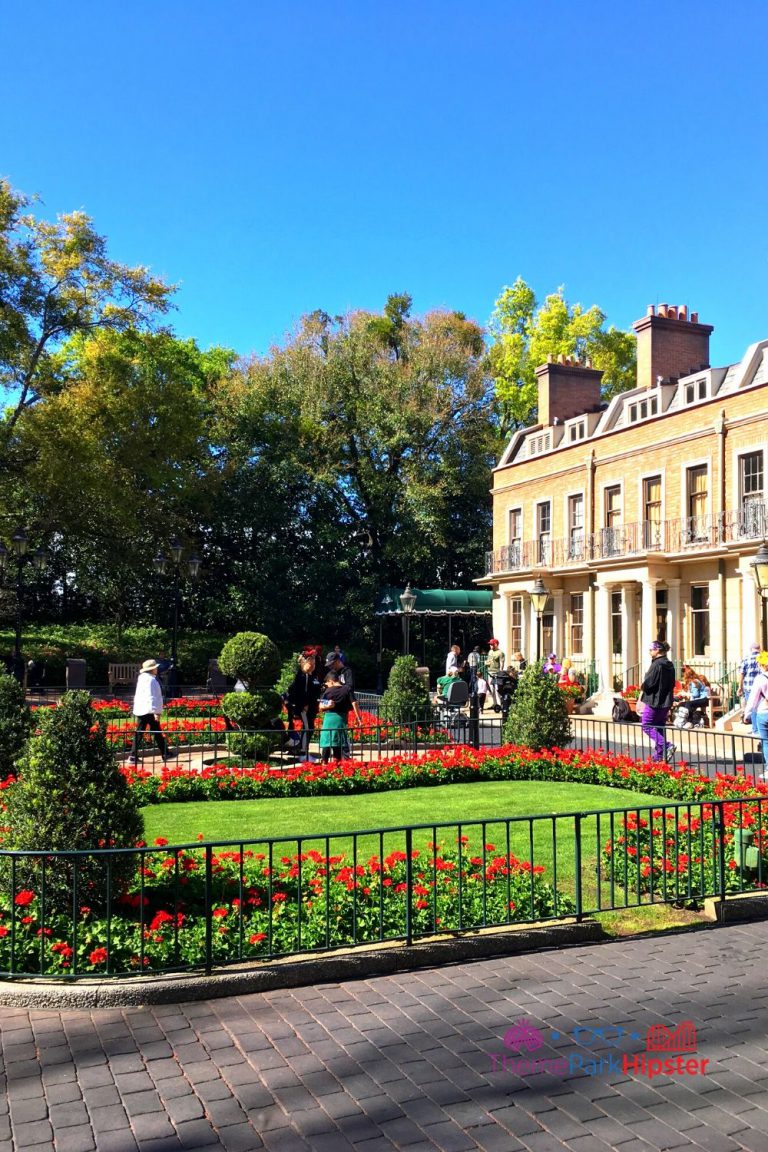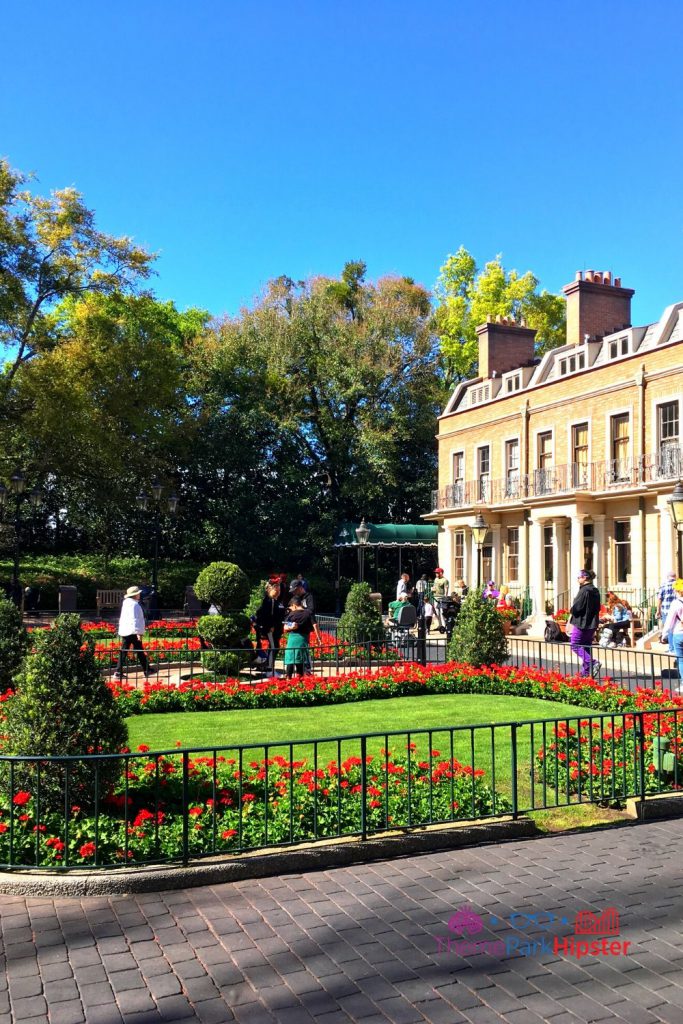 These safety measures will also give you a sense of security and you will feel more confident about traveling alone.
With that said, let us get down to safety tips for traveling alone to Disney World!
1 – Go Informed
Disney World is among the most-talked-about travel destinations.
Having heard its name a lot can trick anyone, including you and me, into thinking that we know everything there is to know about it.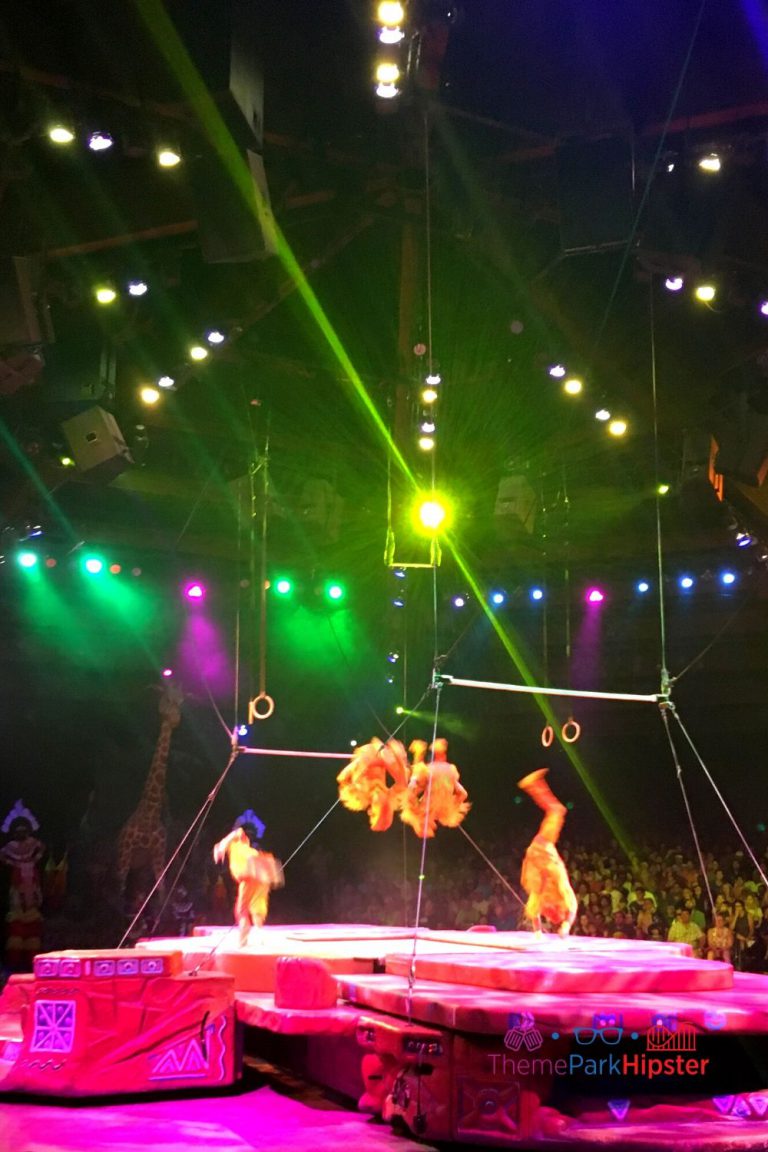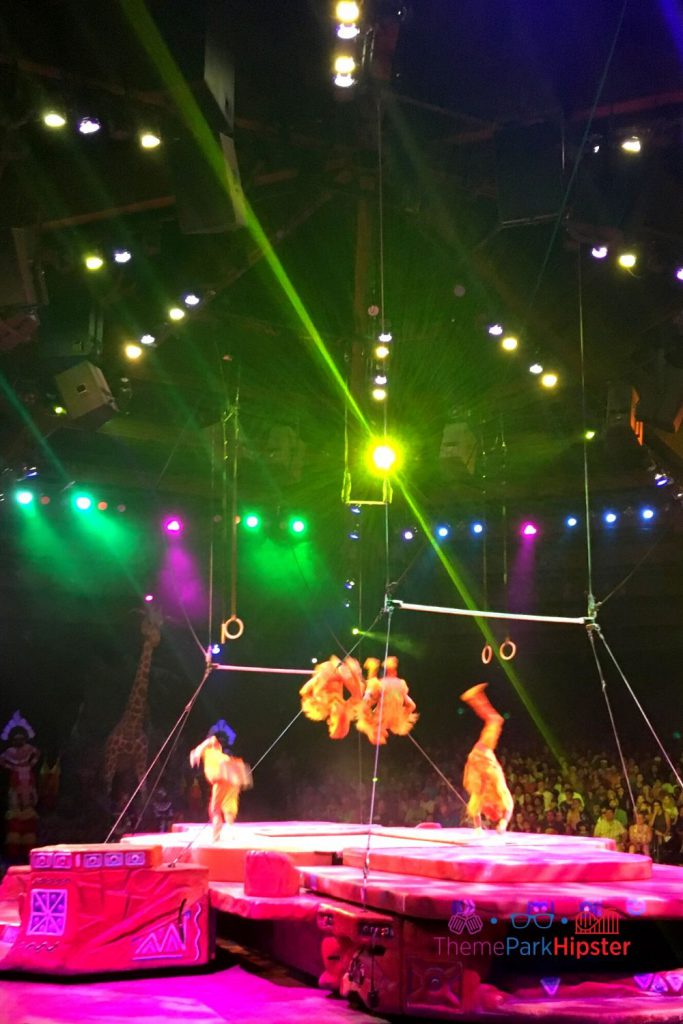 This overconfidence almost got me! And then I sat down to learn about its rides.
That is when I realized how little I knew about the parks, their rules, their routes, variety of passes, and even their timings.
Which is why my first safety tip for traveling alone is to do the homework and learn all about Disney World, especially:
Doing in-depth research will help you make informed decisions, such as where to stay, what to explore, best transit options, etc.
2 – Stay on Disney World Property
Staying on-site will reassure the Disney Protection Bubble.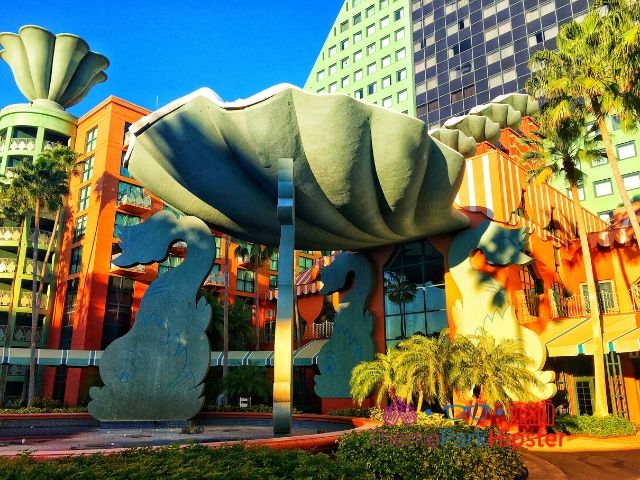 Your entire trip will be within Disney. All you will need to do is land on the airport, board the Magical Express, and check into the hotel.
Your dining and in-park transportation will also be under the safety-net of WDW.
If your budget allows, or the idea makes you feel more at ease about traveling to Disney World alone, then go for it and stay on site.
Ready to start planning your next Disney World vacation? Listen to the latest podcast episode on Apple or on your non-Apple device now!
3 – Pick the Right Hotel
Choosing the best hotel or resort will depend on whether you are planning to visit one park or more.
For instance, if you plan an Epcot-only trip, consider the resorts that are close to the park, like the Yacht Club or the Beach Club.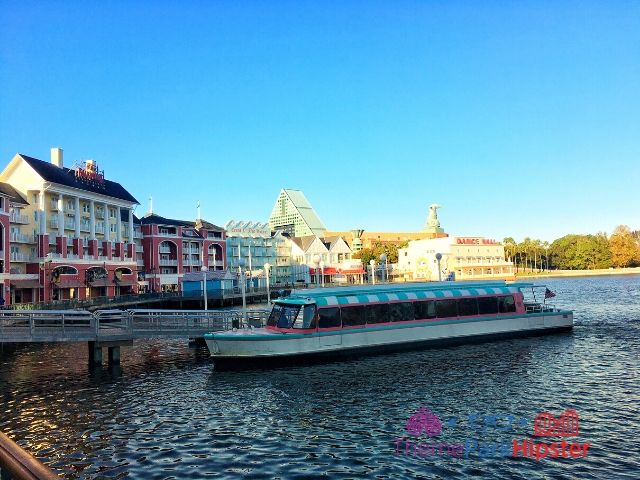 But if you plan to visit just Magic Kingdom, pick a monorail resort for easy access to the park.
Check out Magical New Arrivals at shopDisney.com! Shop Now!
4 – Have a Plan and Book in Advance
Walt Disney Parks are well-planned but huge. There is no way you will be able to explore it all in a single trip.
Having a plan in advance will help you prioritize what can be missed and what is strictly unmissable.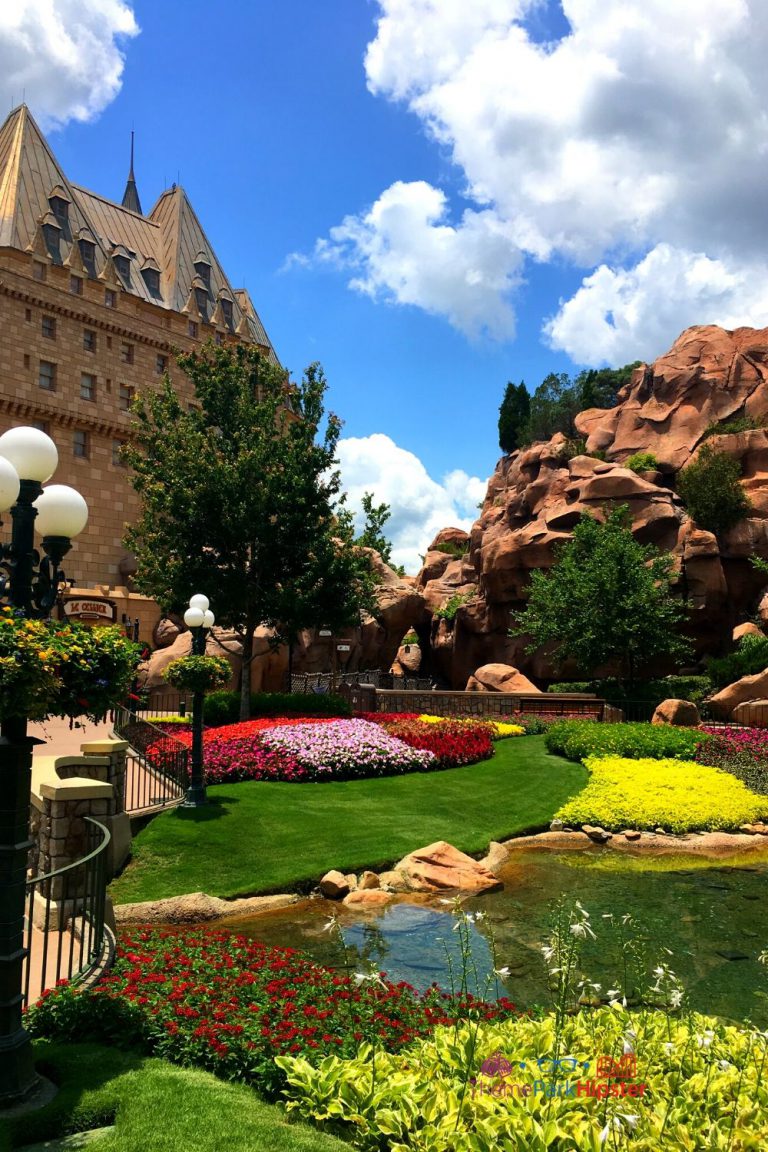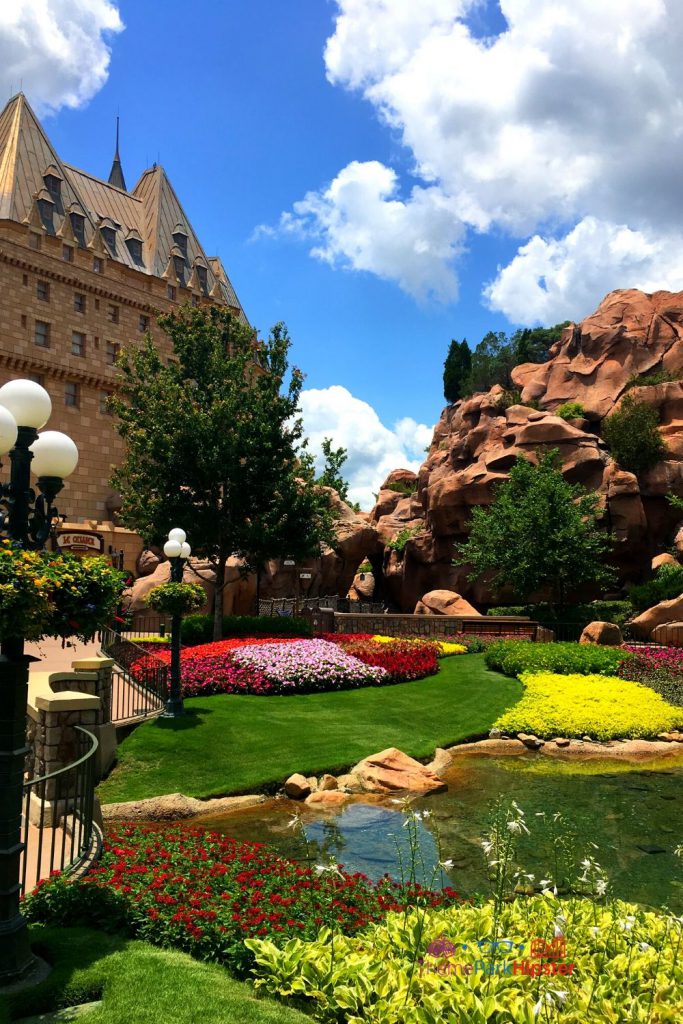 It may not feel like a safety travel tip for women, but it will help with the anxiety.
A pre-planned trip will allow advanced bookings and the benefits of doing are many.
No more standing in long queues (hint FastPass+), well-planned itineraries for each day, and no last-minute rushes are few of them.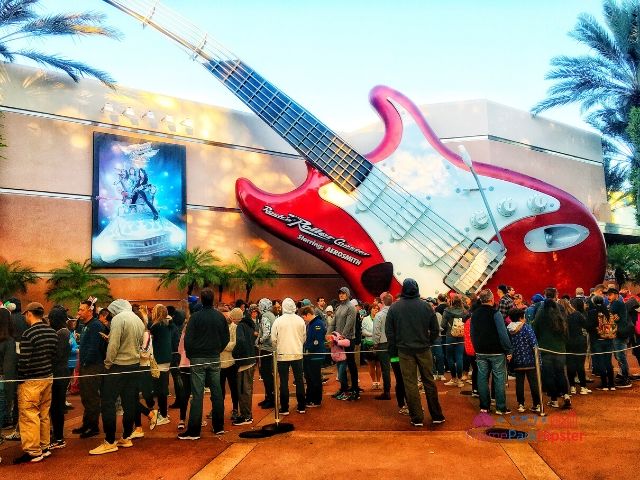 By booking in advance, you will be prepared to handle setbacks like limited budget, theft, losing valuables, or even losing your way.
So, book everything before strapping on your mouse ears.
You will feel sorted and more at ease about your solo trip to Disney World.
5 – Be Street Smart
When I was planning my earlier trips, the caveat I heard the most was to be street smart lest I could get into trouble.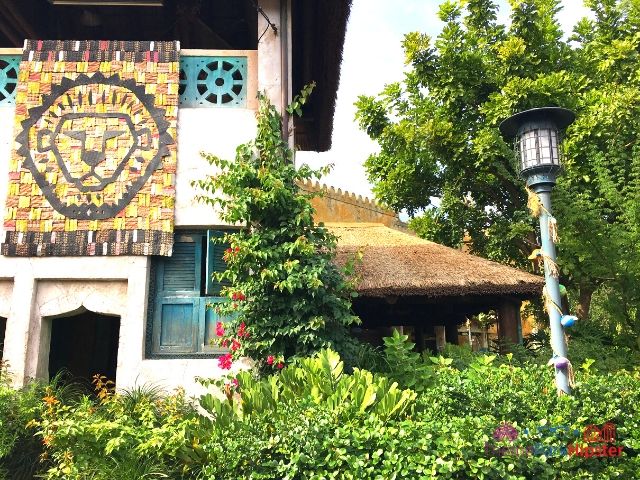 Perhaps, this is the most circulated travel safety tip for solo women. Nevertheless, it is the most important one too.
What does is it mean to be street smart, especially at WDW?
It simply means to be aware of the surroundings, learning first-hand about the destination, and being able to navigate it more confidently.
This certainly does not mean to be overly cautious. The idea is to keep your wits about you, but enjoy the vacation.
How to be Street Smart?
You can be street smart by carrying money/debit cards in your front pocket, knowing where your phone is, keeping emergency numbers on speed dial, staying away from poorly-lit areas, and not trusting everyone.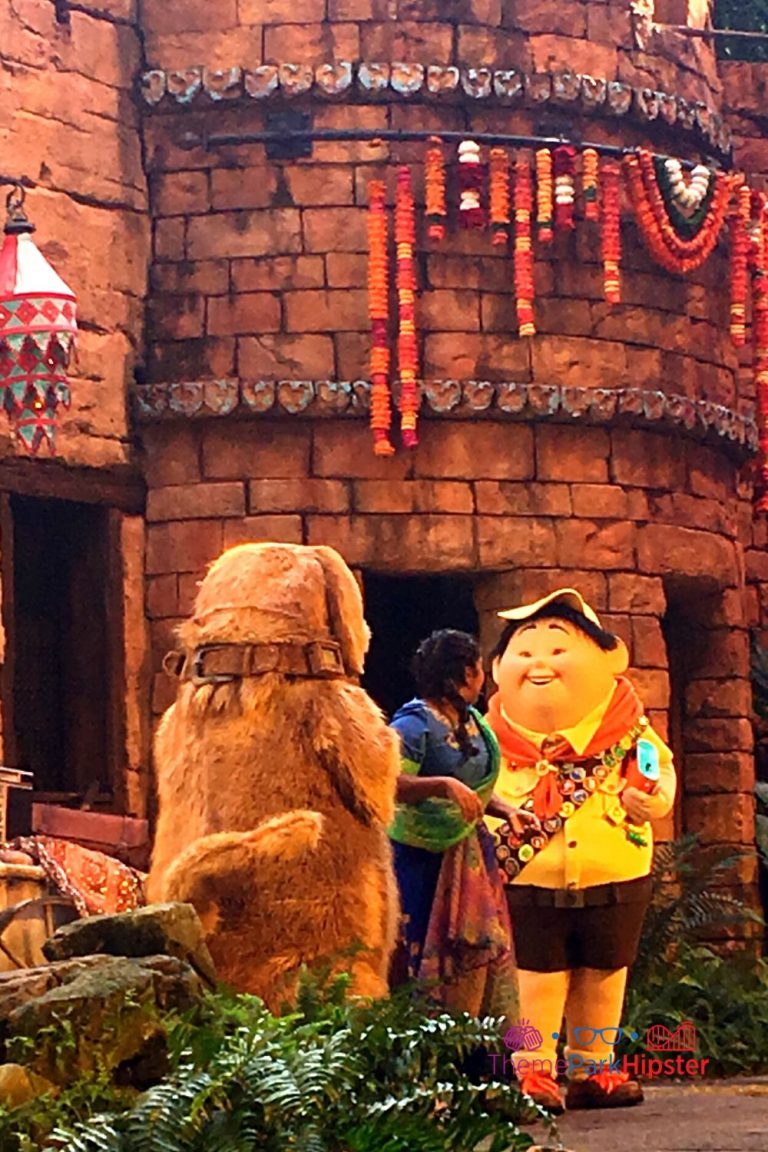 Also, if you do bring a bookbag into the park, keep your wallet further down and not close to the top where someone could easily pull it out without your awareness.
Do not let your headphones drown you out.
Be present – to keep safe and to enjoy the Happiest Place on Earth to the fullest.
These basic survival skills will make you more adaptable. You will able to explore the Walt Disney World like you have always belonged there (which you have).
6 – Get the Disney App and Know How to Use It
"My Disney Experience Mobile App" is available on both Android and Apple devices.
It is designed to help Disney guests with planning, exploring, and enhancing their vacation.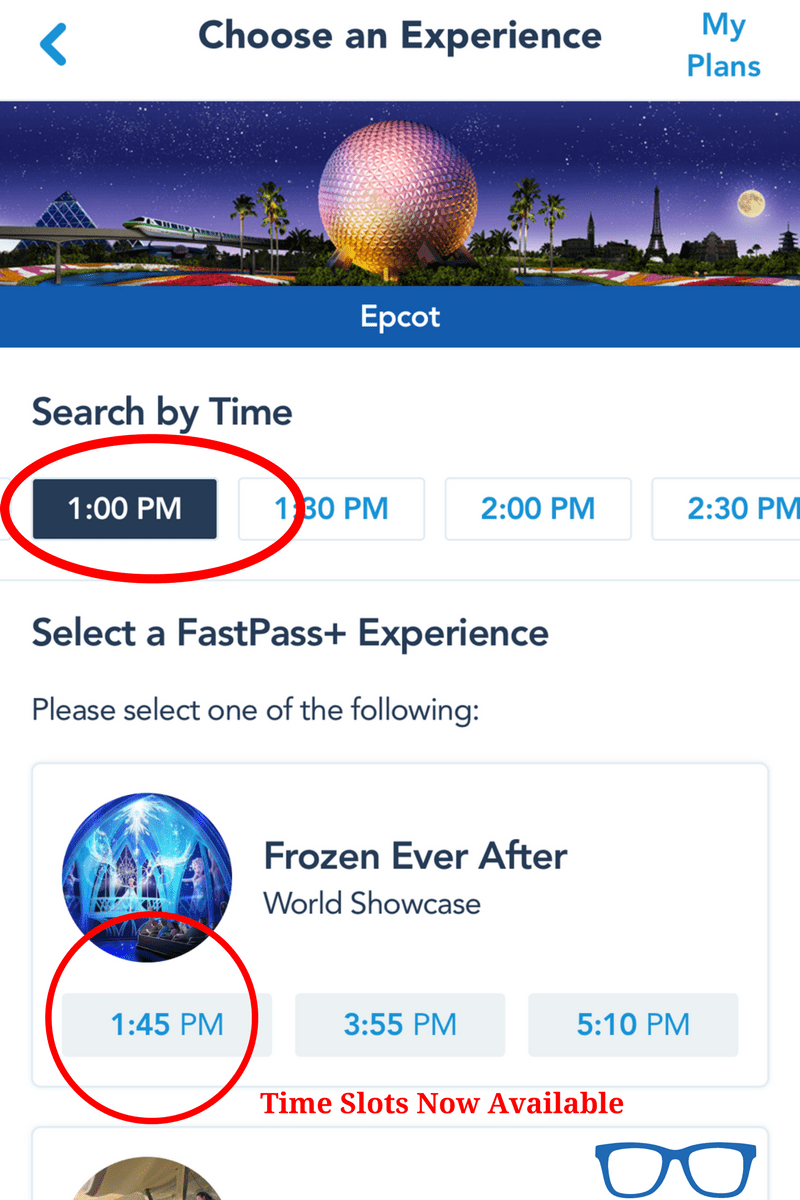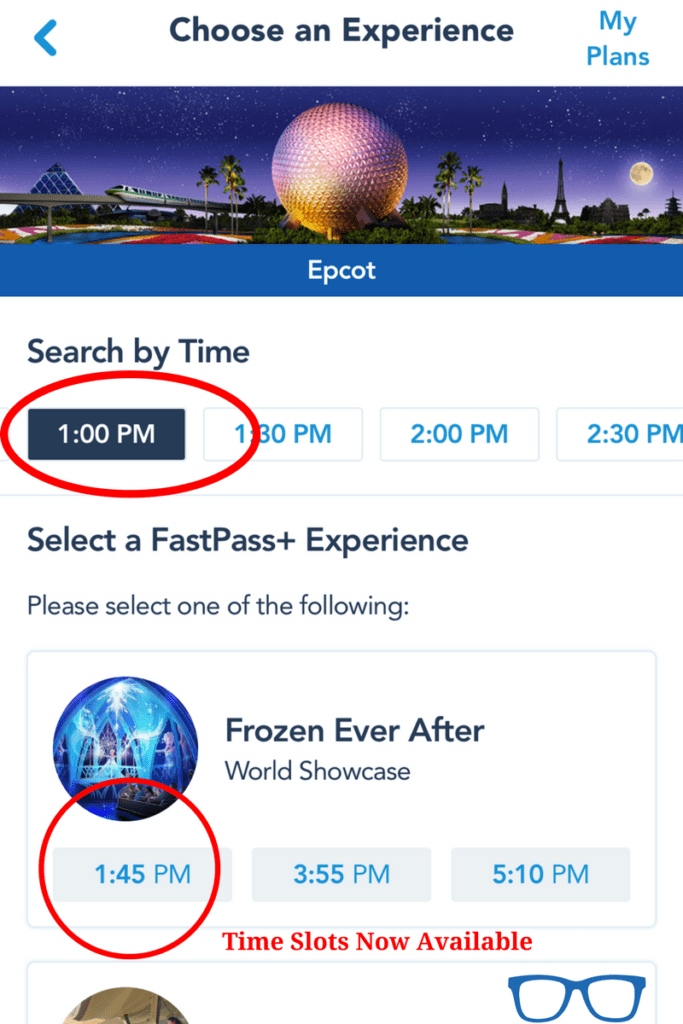 The app is a directory of all the important information about the four parks.
It features attraction wait times, fireworks timings, parade timings, character greeting locations, GPS-enables map, and a list of all fun things to do at each park.
The app also works as a virtual assistant, planner, and manager. You can select, buy, and modify FastPass+ experiences on it.
It has a dedicated My Plan section where all your reservations are kept organized. Just turn to them whenever in need.
The app also provides the option to share the curated itinerary with your friends and family! Check that as one of the top solo travel safety tips.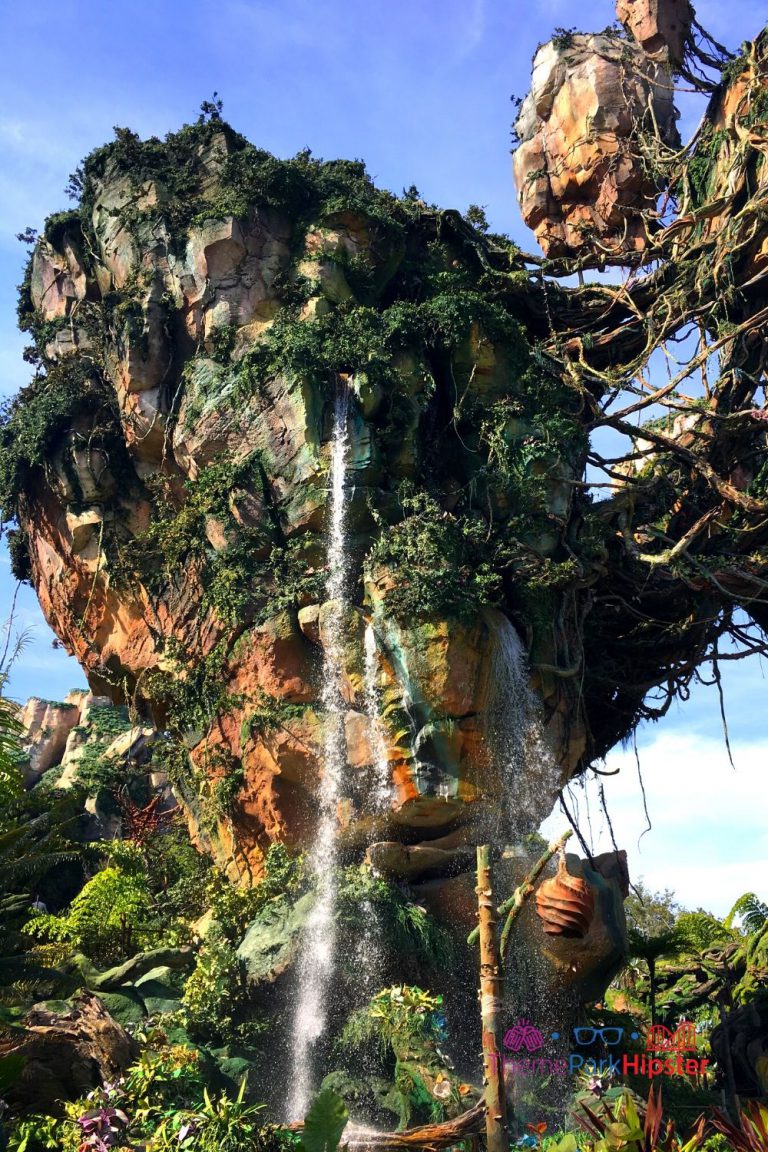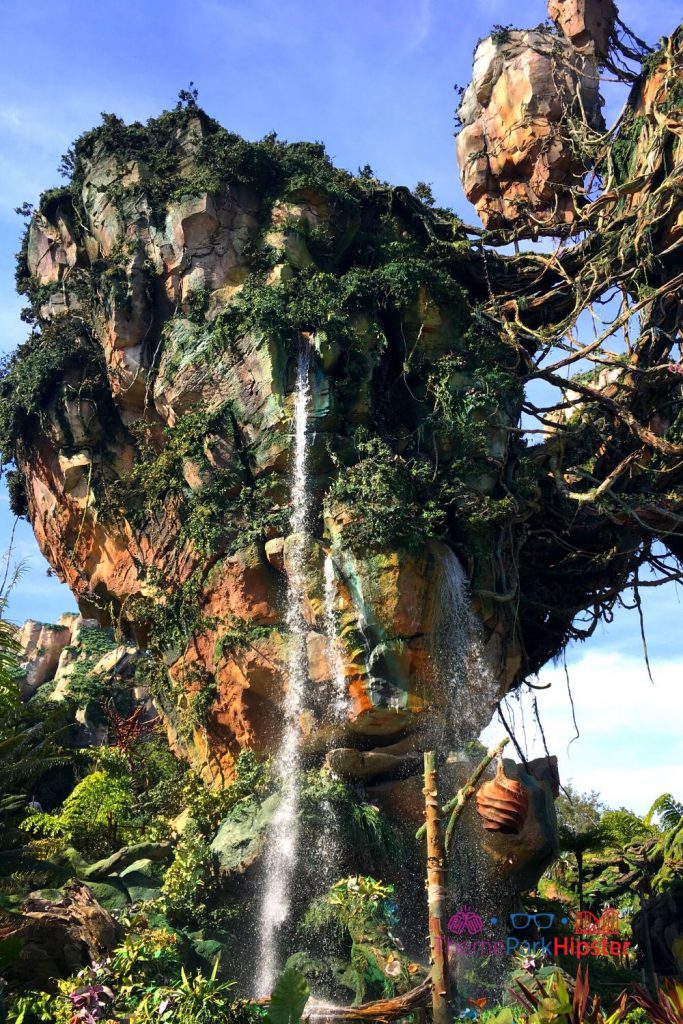 And lastly, you will be able to check-in online before even arriving at Disney World. It will make your arrival a lot smoother.
Everything you need to know about the Walt Disney World is on this application.
Save up to $62 on Disney World 5-Day Park Hopper! Hop through all Disney parks.
7 – Prepare for Unpredictable Weather
Weather is an important aspect of a vacation. It has the power to make or break the trip.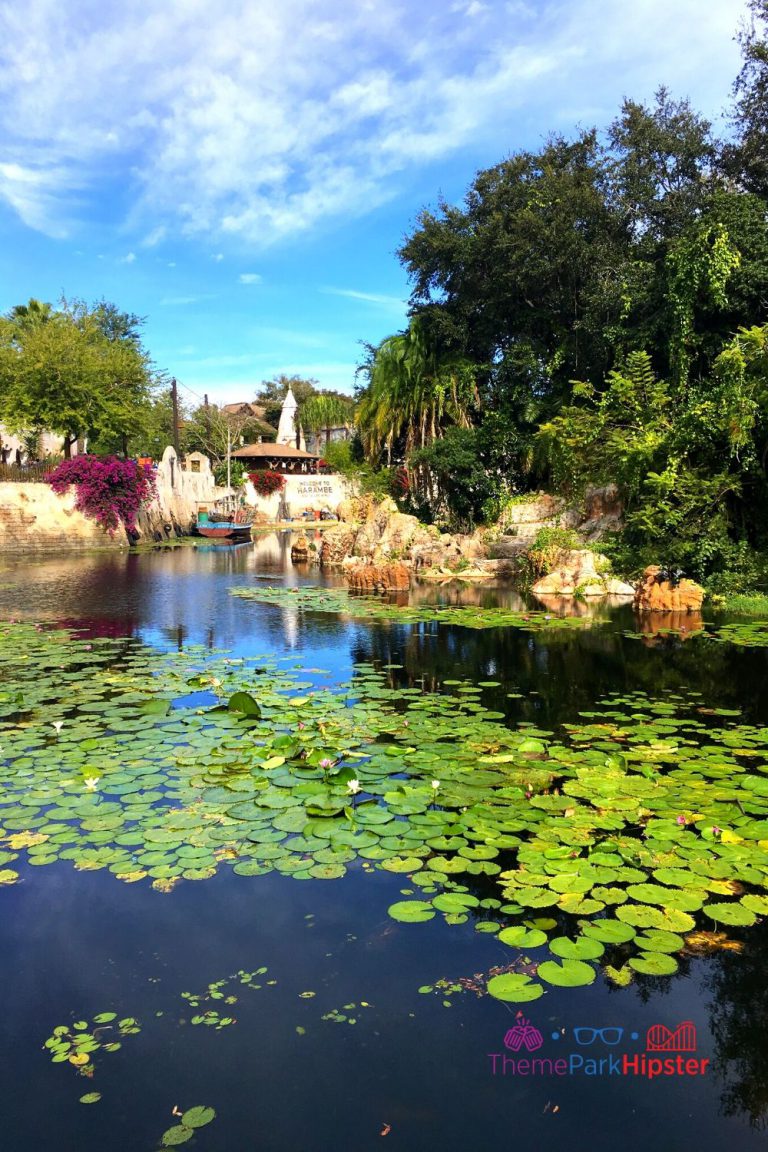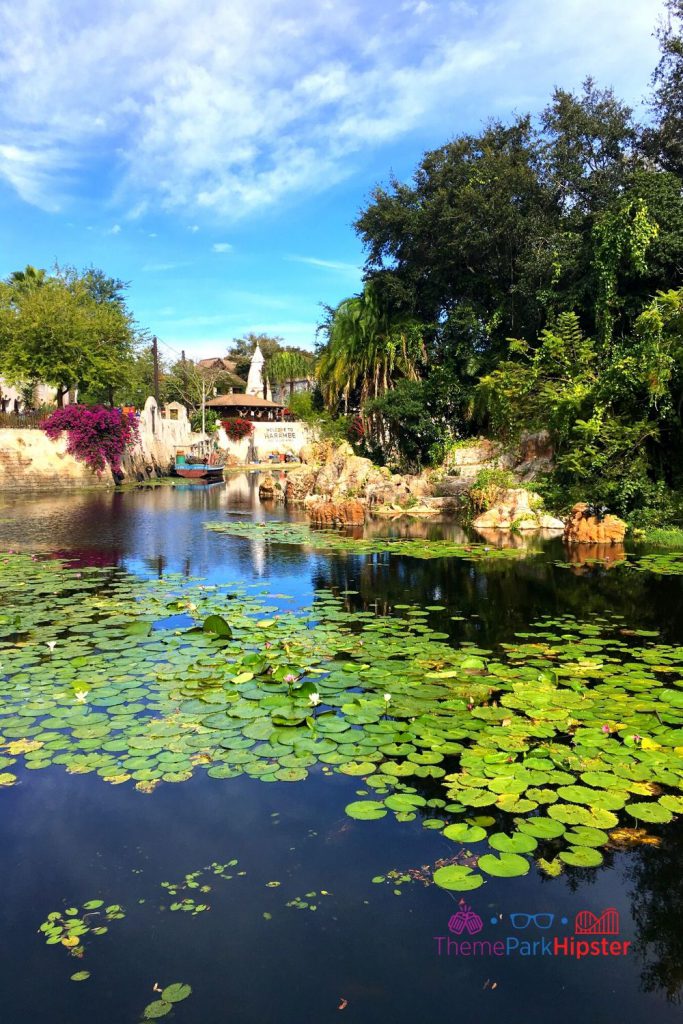 Having said that, always check future weather statistics to pack the right clothes, shoes, and accessories.
In addition to this, be prepared for unpredictable weather such as extreme heat or heavy downpour.
Always pack an umbrella and sunscreen, regardless of which season it may be.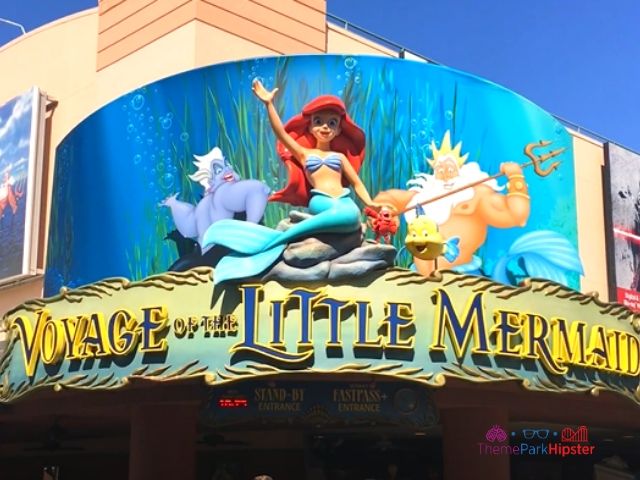 Preparing for unpredictable weather and carrying essentials will keep your trip safe from being destroyed. You will not be taken aback or disappointed.
Read: What to Pack for Walt Disney World
8 – Let People Know Where You Are
Keep in touch with your love ones or someone that's close with you.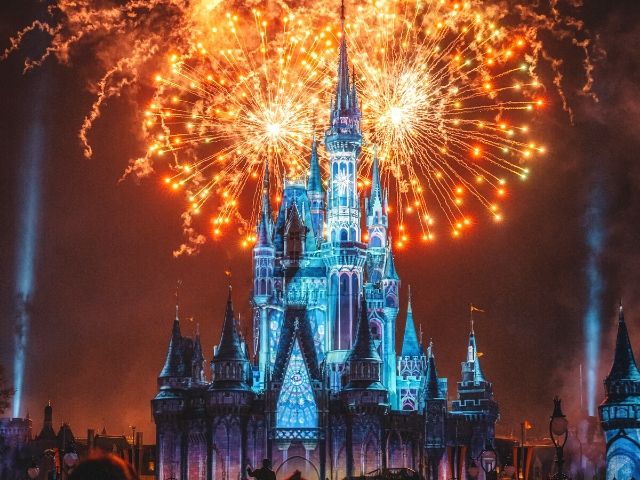 As mentioned earlier, tighter security measures have also been added to the Disney Park protocols.
However, I recommend letting people know what your itinerary is, the park you will be attending, and ways to contact you.
9 – Know Where to Find Help
The last of my safety tips for traveling alone to Disney World is that you should know where to head when in need of help.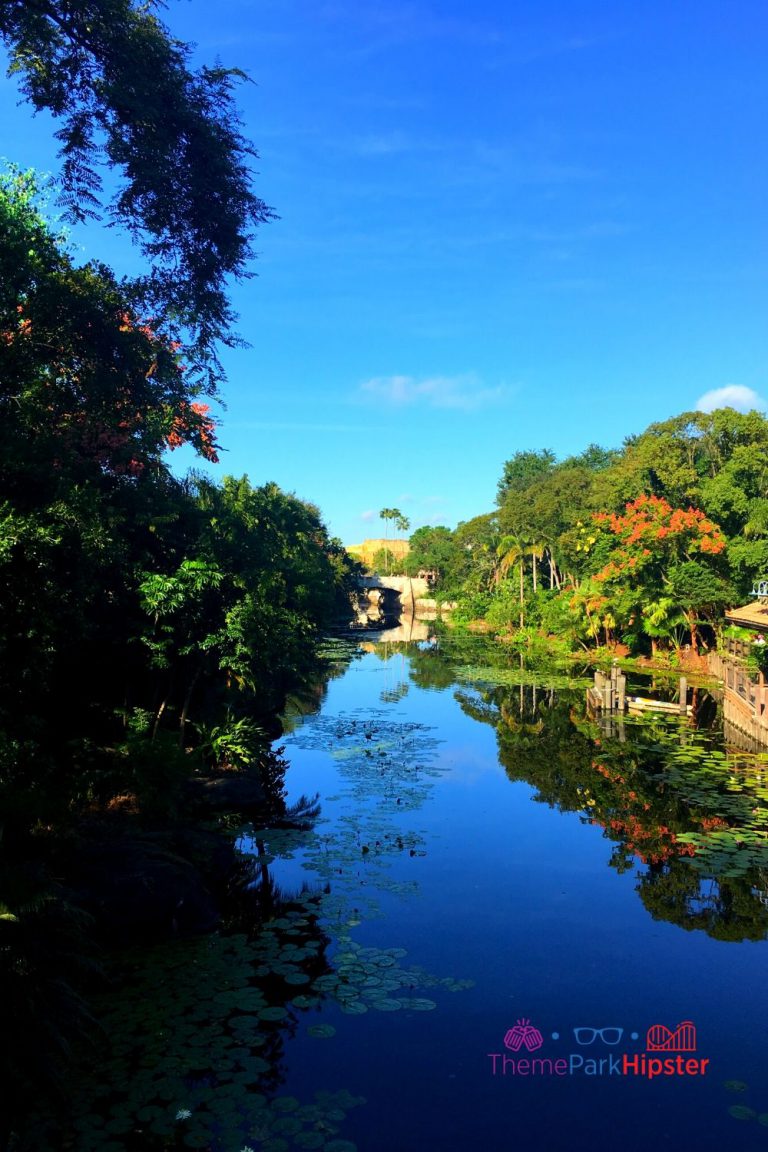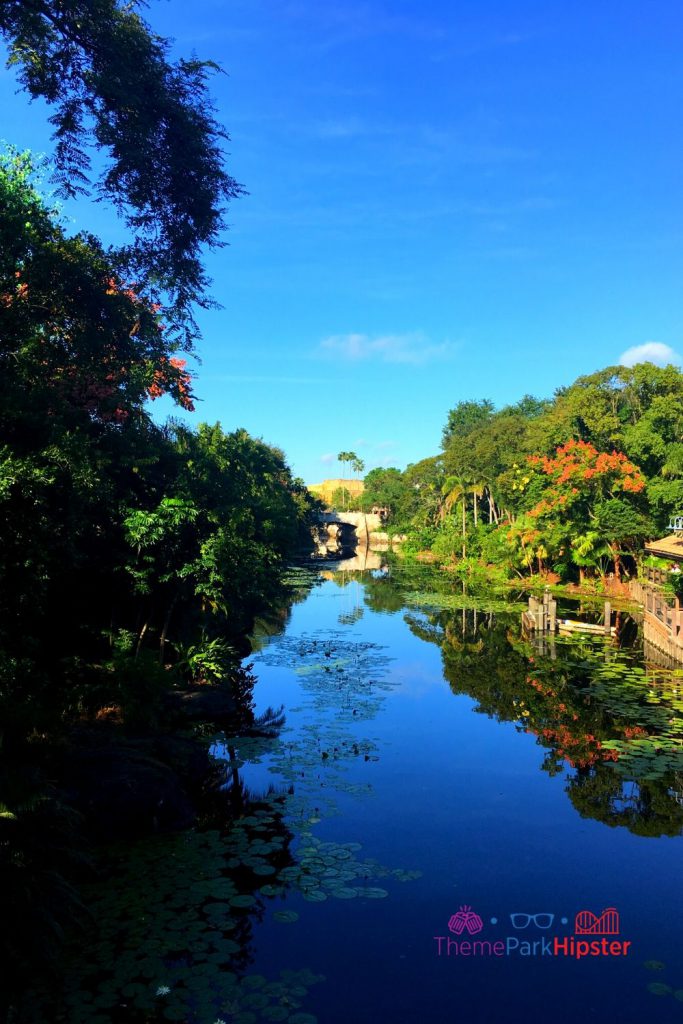 Be it a theft report or medical emergency, you should know where to find help.
Medical Emergencies
Disney provides in-room medical services to its guests, but emergencies can come anywhere, even on a ride.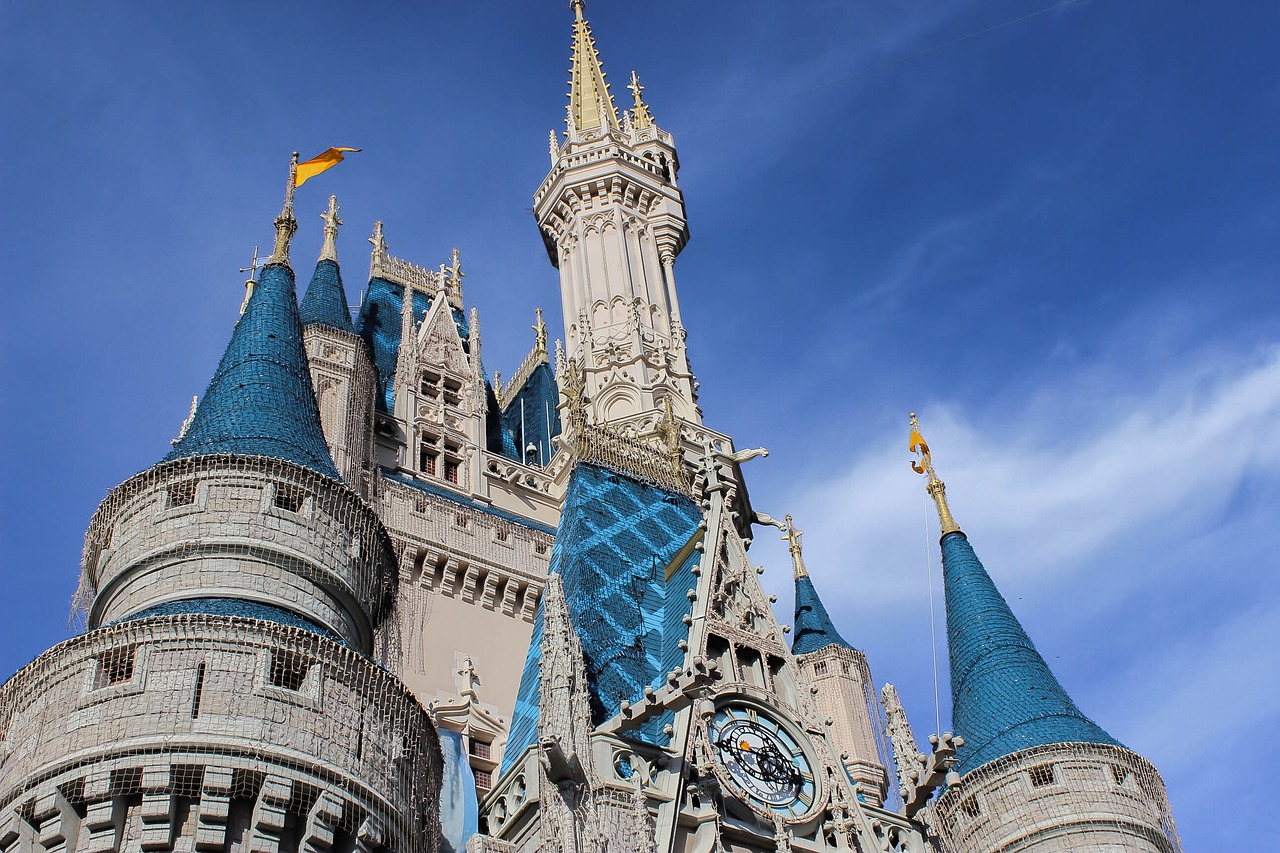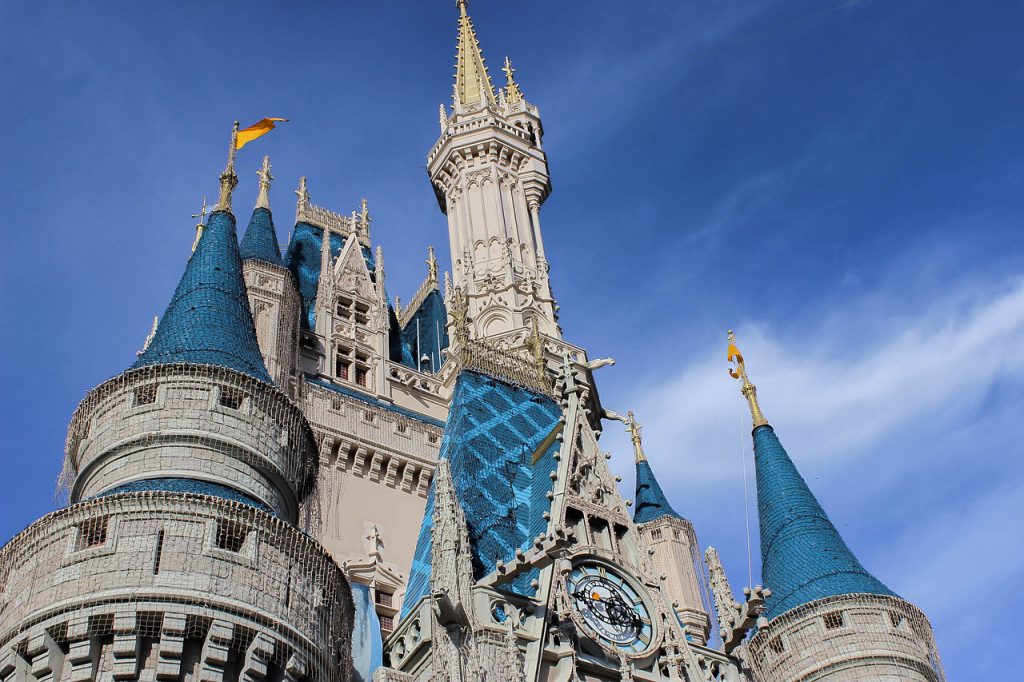 The idea is not to scare you, but to prepared for all kinds of mishaps.
There are First Aid Stations on all parks.
You will find them on the map of the Disney app.
They are equipped with pain relievers, ice packs, band-aids, and other solutions to medical problems.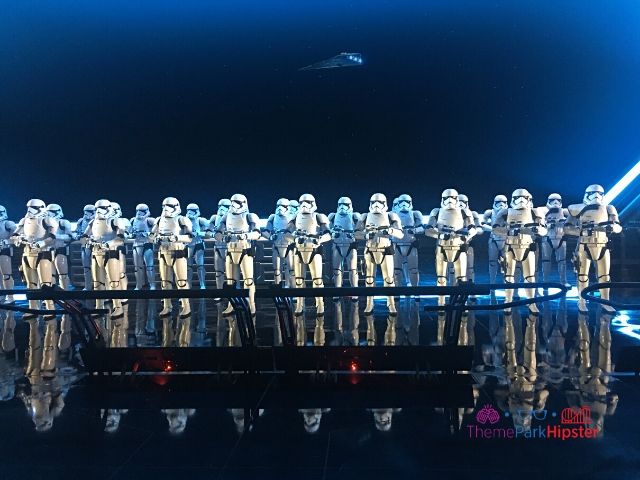 The urgent care, Centra Care, is also available near the Walt Disney World Resort.
If nothing else works, you can always ask for help from any Cast Member.
Hipster Power Tip: Don't forget to pack your common or prescribed medications for your trip.
Losing Valuables
If your problem is related to losing a phone, wallet, or any other valuable, the first solution is to trace your way back and see if you can find it.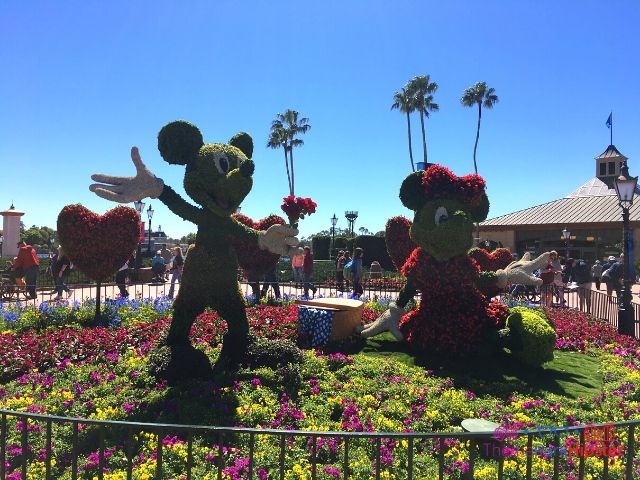 No luck?
Then ask for cast assistance. Give it some time and then contact Disney World Lost and Found. The number to their Lost and Found is (407) 824-4245.
There is no guarantee you will get your valuable back, but at least you will have a choice to increase the chances.
Frequently Asked Questions for Your Solo Disney Trip
Now that you are put to ease about traveling solo to Disney in the safest way, let's go through some of the most common questions I receive.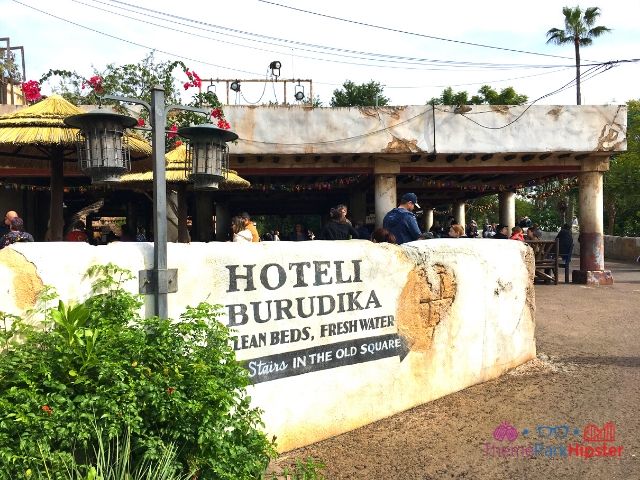 Is it odd to go Disney World alone? Will I enjoy it?
The idea of traveling Disney Alone may be off-putting since stereotypically it is a 'family' place.
But as you step into the happiest place, you will not be able to help but enjoy your time there.
Disney World is brimming with things to do.
There will be very little time to overthink your solo-situation. Plus, you will find yourself among many solo Disney travelers and the idea won't feel too weird then.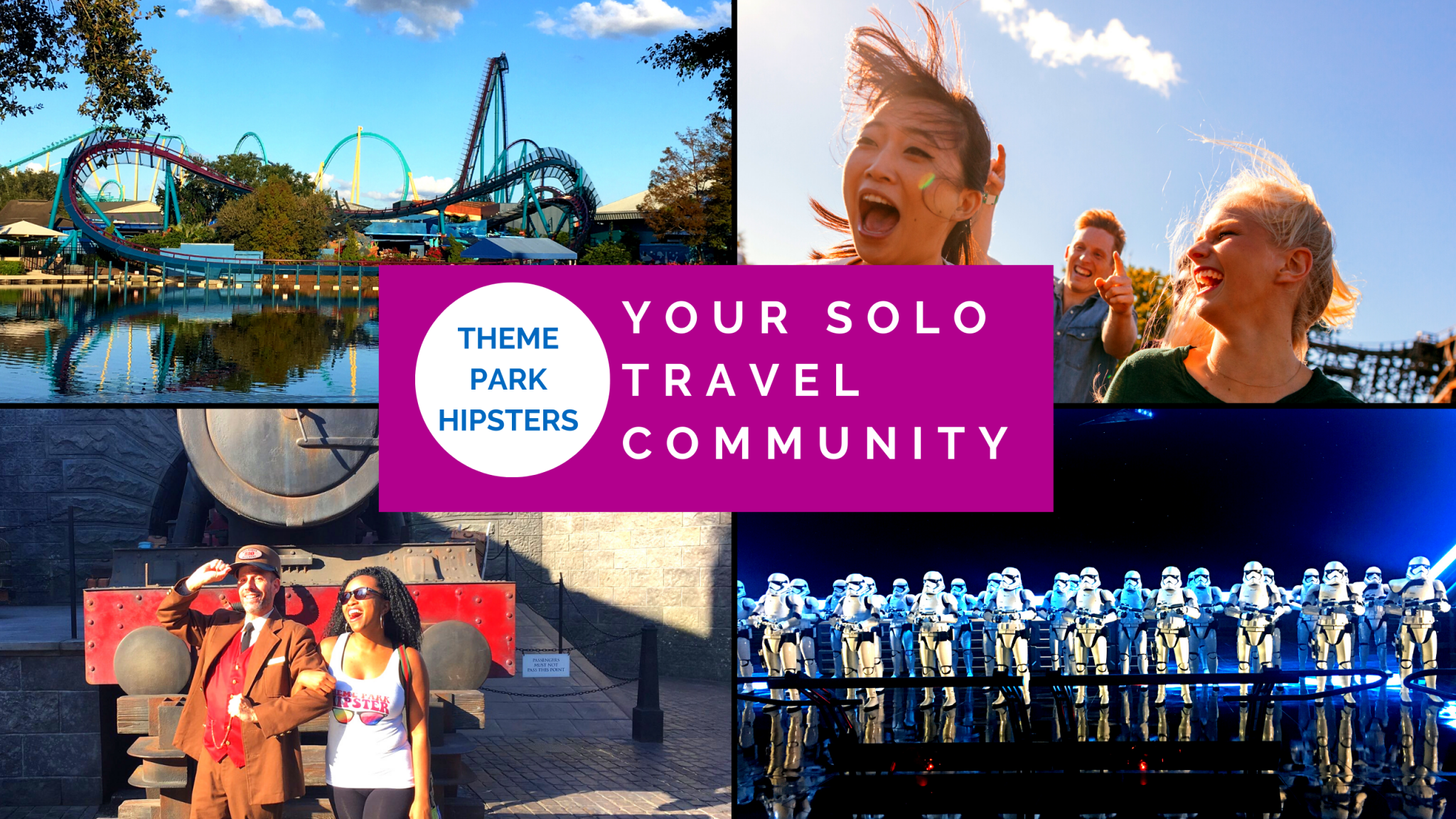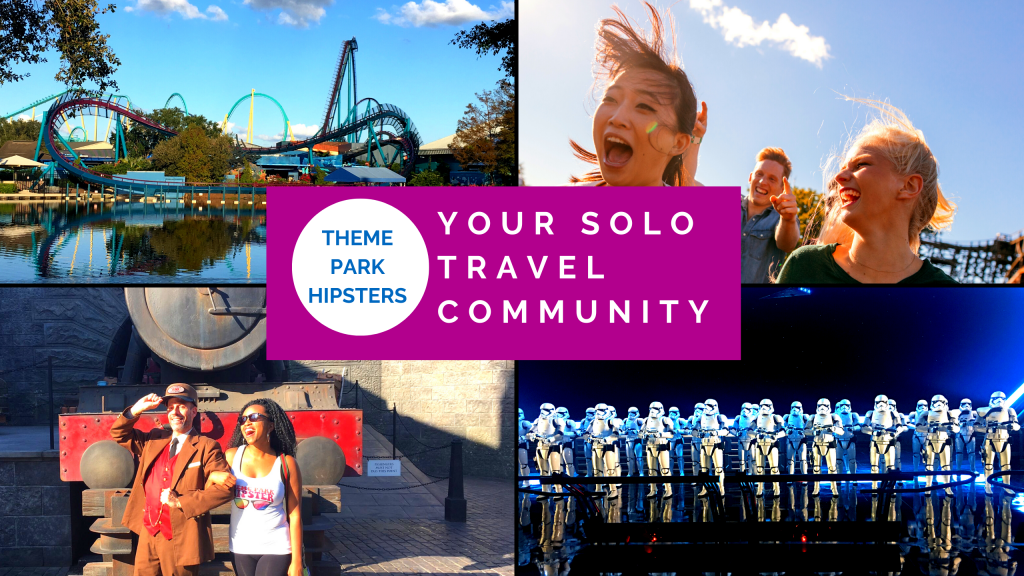 Join the Conversation on the Solo Disney Traveler Community on Facebook!
Is staying on site worth it?
Yes, it is worth it to stay on Disney World property. It makes a trip to Disney World easier, safer, and convenient.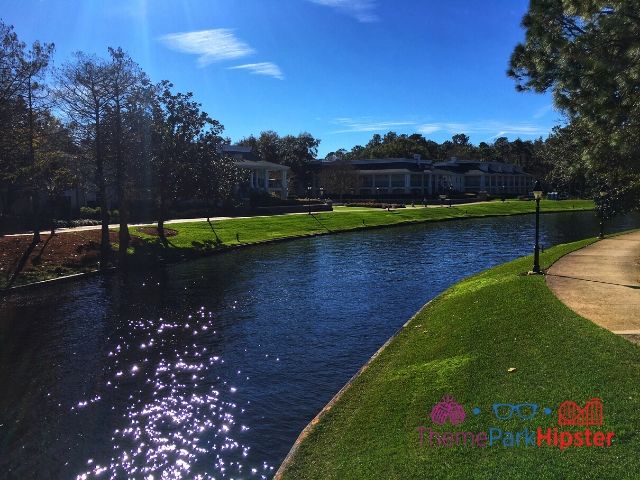 By staying onsite, you also enjoy benefits like Early Access to FastPass+ Planning, Extra Magic Hours, complimentary MagicBand, Disney transit, and more.
What is the best time to visit Walt Disney World?
The best to visit Walt Disney World is from Mid-November through Mid-December. Sidestep the Thanksgiving week.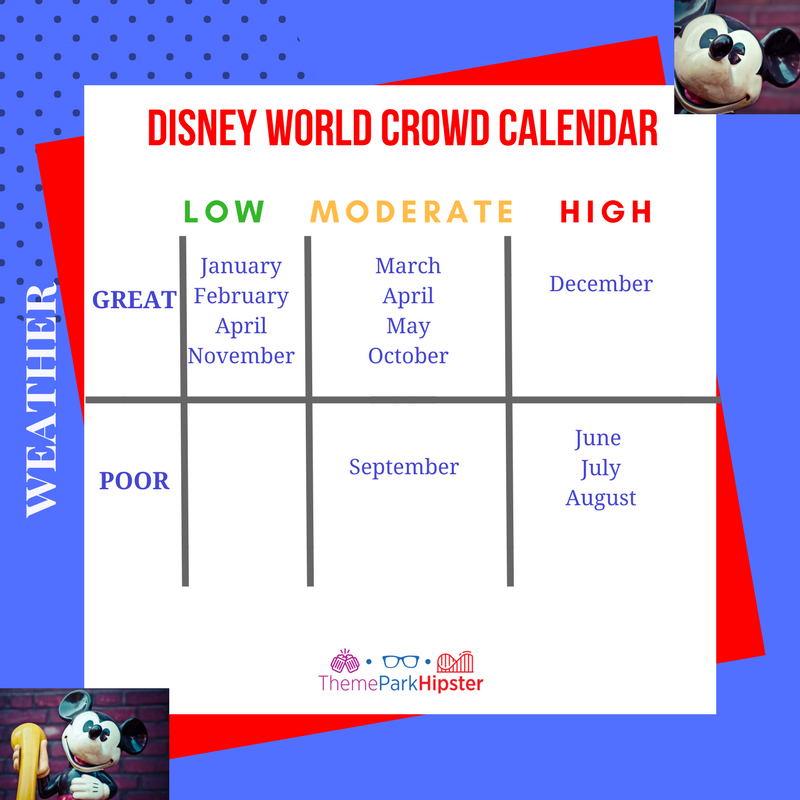 If you want to ditch the crowd, travel during the second week of January. It will be less crowded and inexpensive, but some rides may be closed for refurbishment.
Get the Ultimate Disney World Crowd Calendar here!
I am 18, can I travel Disney World alone?
Yes.
Both from age requirement and safety perspective, an 18-year old can travel alone to Disney World. He/she can also book a room at certain Walt Disney World resorts.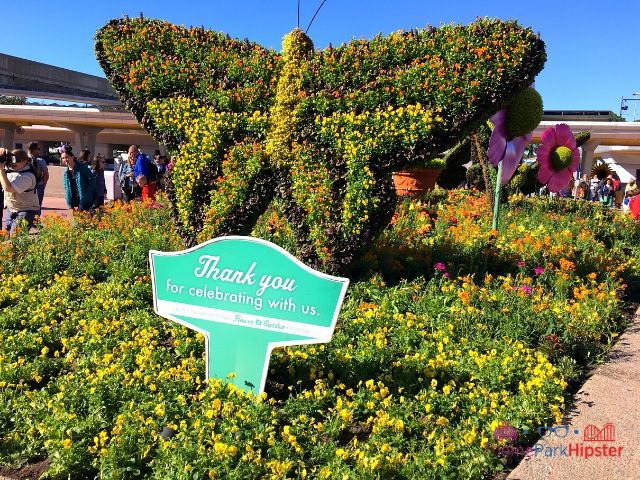 Carrying a credit card in the reservation holder's name is mandatory.
Let's Wrap Up Your Safety Tips
The idea of traveling the massive Walt Disney World Resort alone for the first time can be overwhelming. But don't let it change your mind.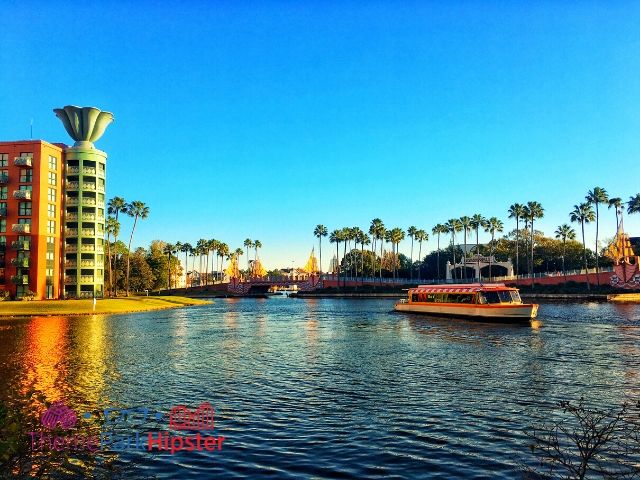 Instead, read about all the Disney travel tips you'll need on how to keep safe and how to plan for everything while you are at the parks.
One part of this solo trip is to explore, and the other is to discover your potential.
So, set forth, traverse the zigzagging, mind I say magical, paths and return an empowered individual!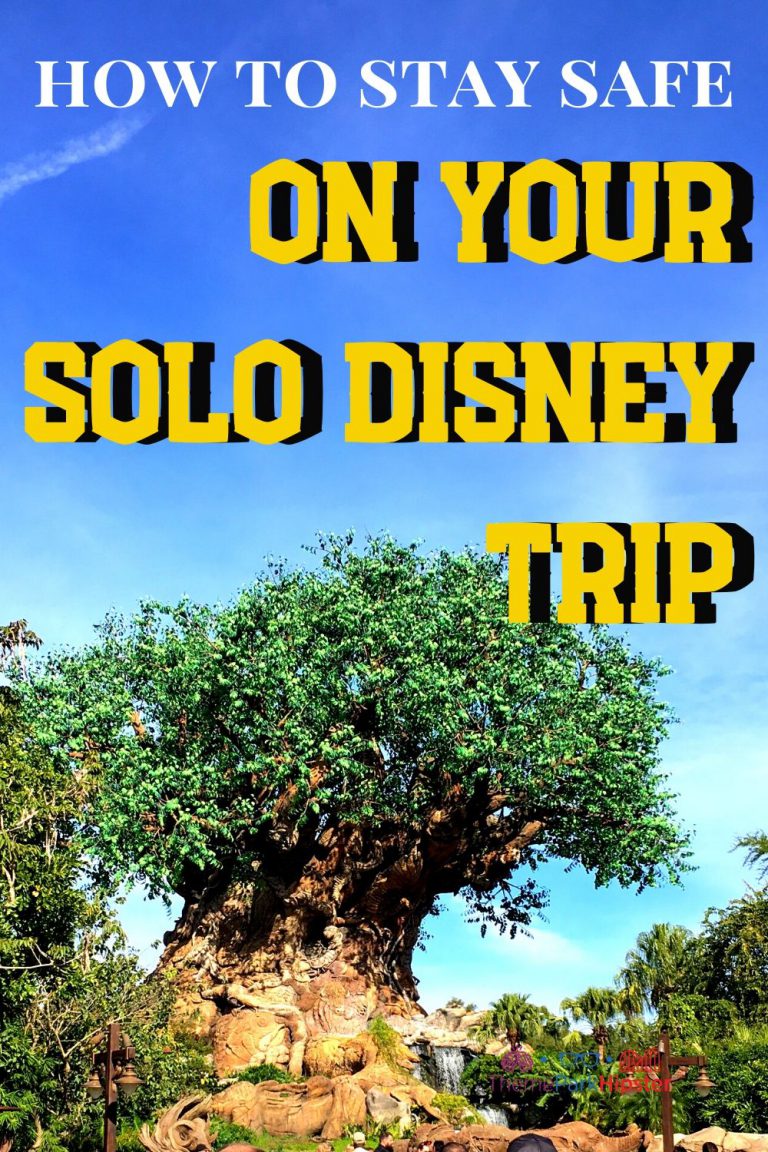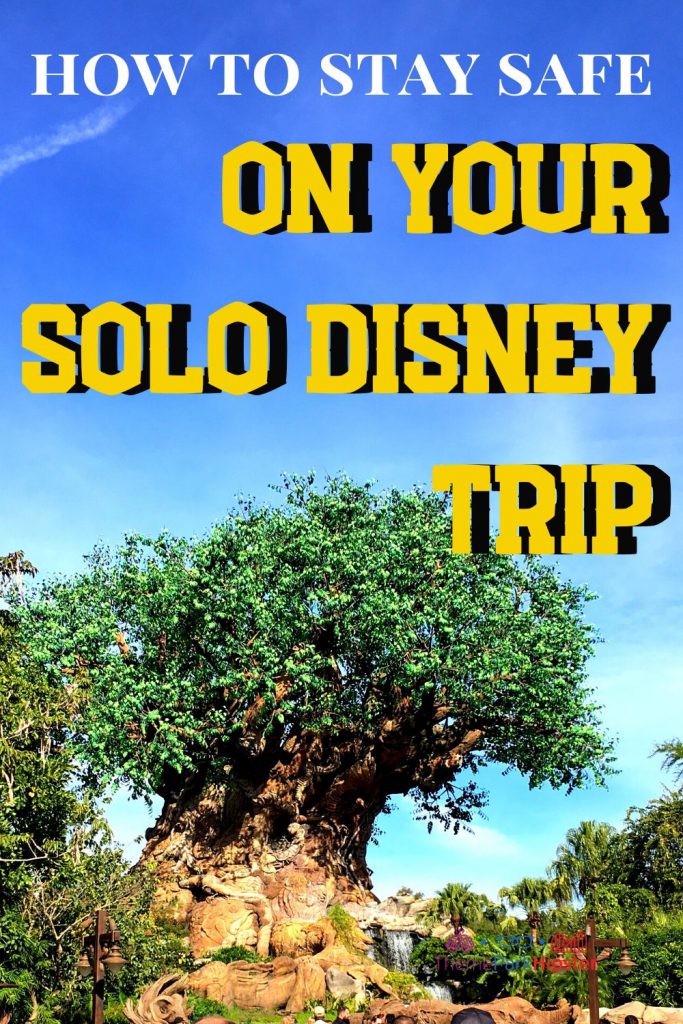 Are you ready to make that solo trip? If so, read the full Disney World planning guide here!
Until next time, Happy Park Hopping Hipsters!
NikkyJ