'Tis the season to get all lit up like a Christmas tree with the Cinnamon Toast Crunch Drink from the Wizarding World of Harry Potter Hogsmeade.
Imagine heading to Hogwarts on a picturesque morning with the intentions of grabbing a cold cup of butterbeer at the Hogshead to start your day.
The barmaid notices that you're a lonely kind of muggle and offers you a delicious take on breakfast to make you magical journey just a bit better.
THIS POST MAY CONTAIN AFFILIATE LINKS. PLEASE READ MY DISCLOSURE FOR MORE INFO. Thank you!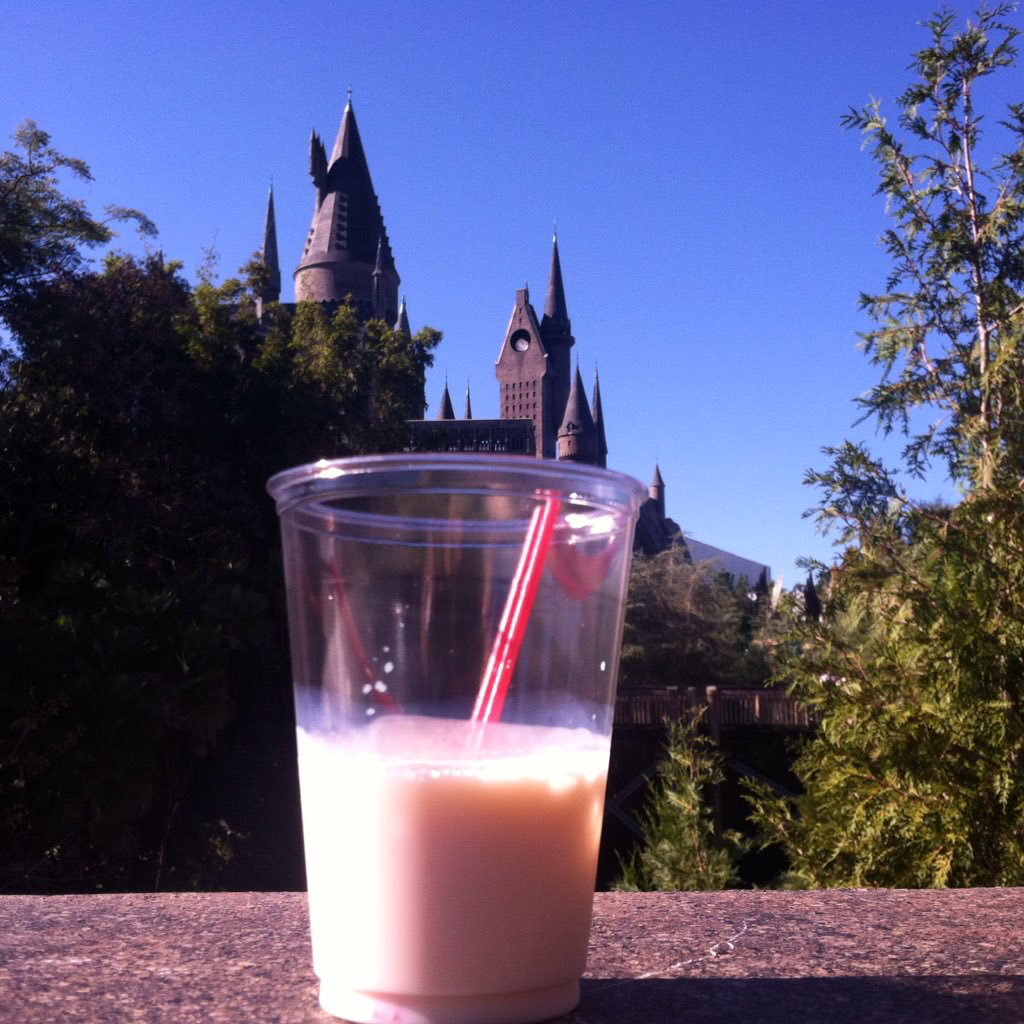 Your Cinnamon Toast Crunch Drink Adventure Starts!
The journey includes a sweet drink blending FireBall Whisky, RumChata and two cubes of ice to make the perfect adult breakfast beverage called the Cinnamon Toast Crunch.
Yeah I know it's not the real cereal and yeah many drinks have similar ingredients…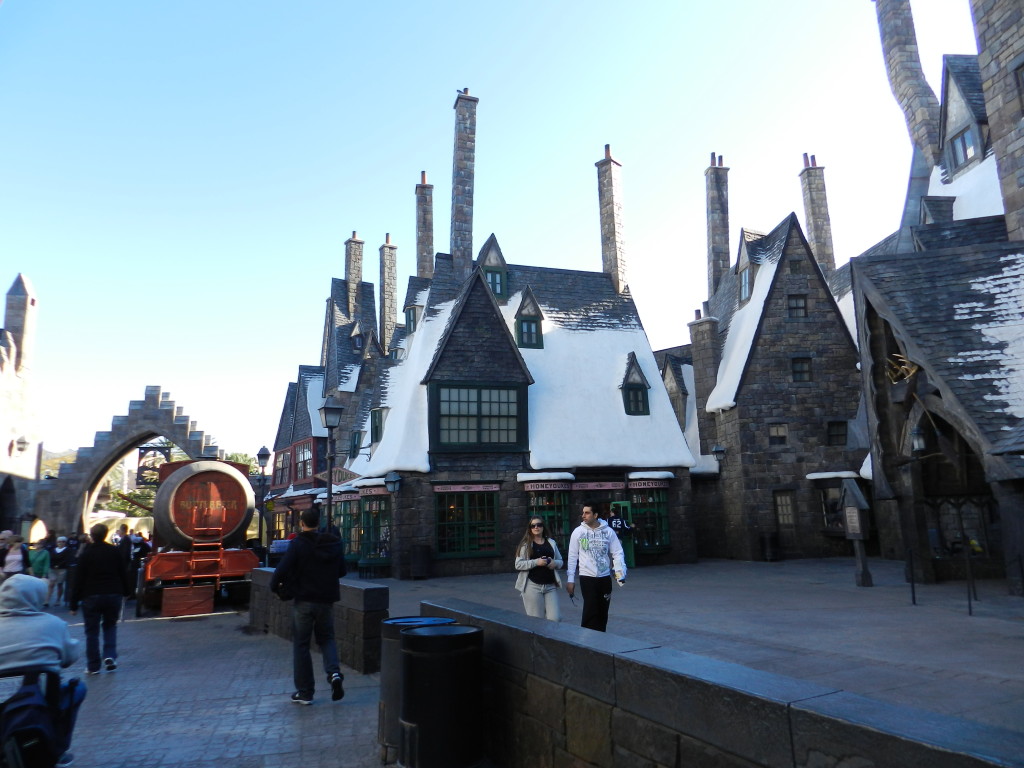 …but there's something about the charming world of Harry Potter that makes this drink taste extra special and delightful to the soul.
ORDER NOW to secure your Orlando theme park ticket reservation in the parks! GET MY TICKETS.
Let's Breakdown the Ingredients of the Cinnamon Toast Crunch Drink
There are only two main components of this magical drink: RumChata and Fireball Whiskey.
RumChata
RumChata is bottled from a made-from scratch cream liqueur recipe that uses five times distilled Caribbean rum and a combination of cream, cinnamon, vanilla, sugar and other top-secret flavors.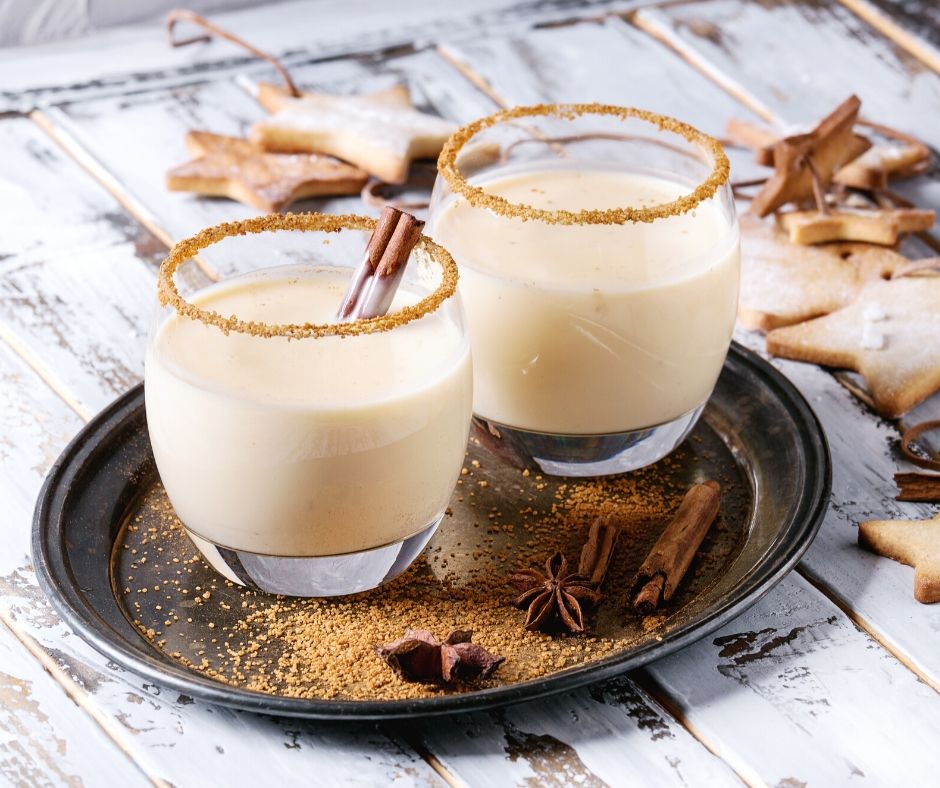 Fireball Whisky
Fireball Whisky is a cinnamon flavored whisky-based liqueur produced by the Sazerac Company. You can enjoy both RumChata and Fireball Whisky can be enjoyed in coffee, tea, straight up and in various dessert-based cocktails.
Cinnamon Toast Crunch Drink Recipe from Hogshead
Now that we know what to expect from this delicious Wizarding drink, let's go through how to make it.
How to Make a Potter-inspired Cinnamon Toast Crunch Drink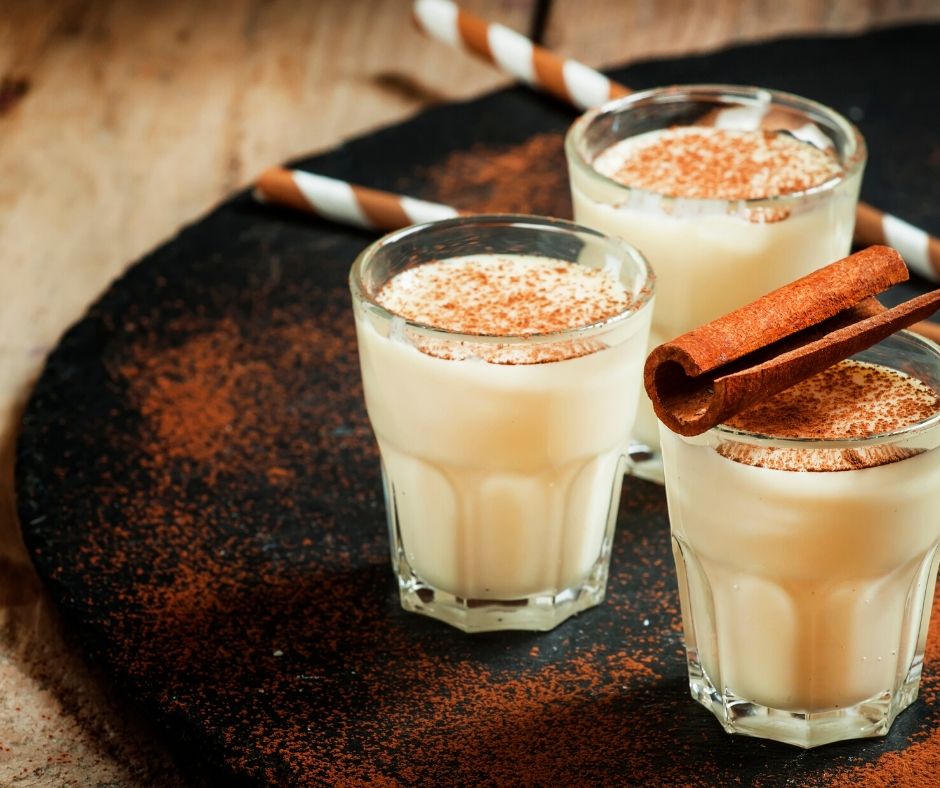 Time needed: 5 minutes.
6 Easy Steps to Making Your Cinnamon Toast Crunch Shot
Rim Shot Glass with Crushed Cinnamon Toast Crunch Cereal
Place Two Cubes of Ice in a Shaker
Add One Part Fireball Whisky
Add One Part RumChata
Shake Well and Strain into a Shot Glass
Top with Whip Cream
Hog's Head Pub
You can grab your delicious treat at the Hog's Head which is located on the side of the Three Broomsticks Restaurant.
You'll recognize the name of this bar from the Harry Potter books and is owned by Professor Dumbledore's brother, Aberforth Dumbledore.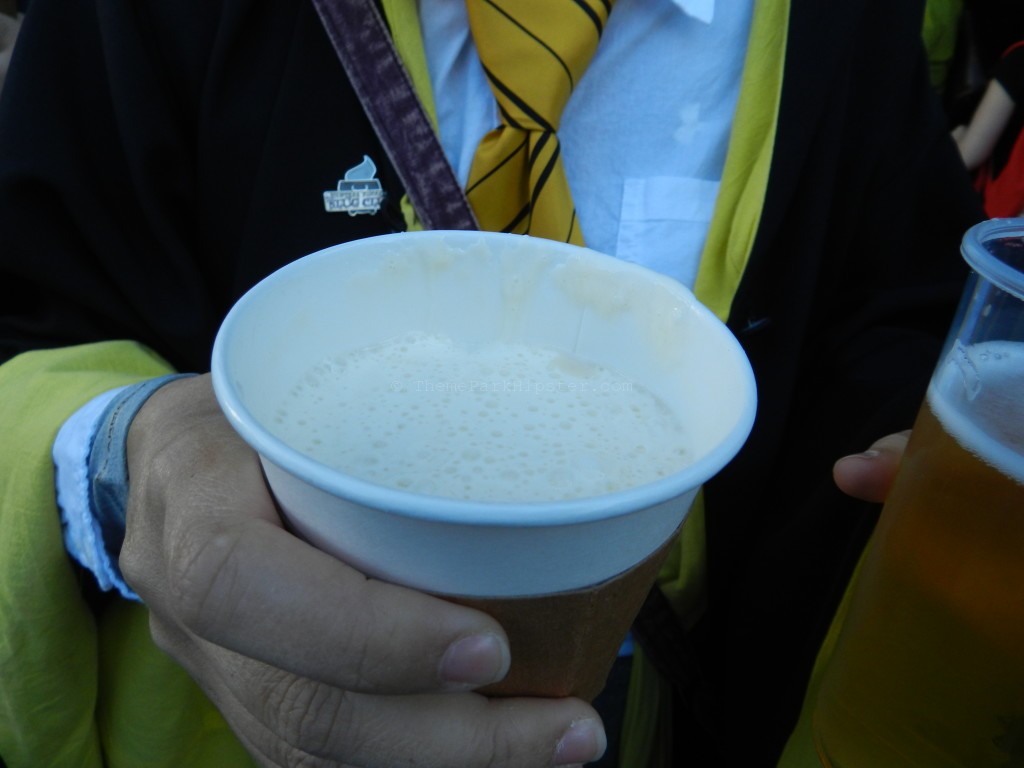 Hog's Head Menu
Butterbeer™
Domestic and imported beers
Gillywater (bottled water)
Hog's Head™ Brew
Pumpkin Juice™
Specialty drinks, wine, spirits, and mixed drinks
What to Know Before You Go
Before you immerse yourself into the Wizarding World of Harry Potter in Orlando, you should know a few basic things.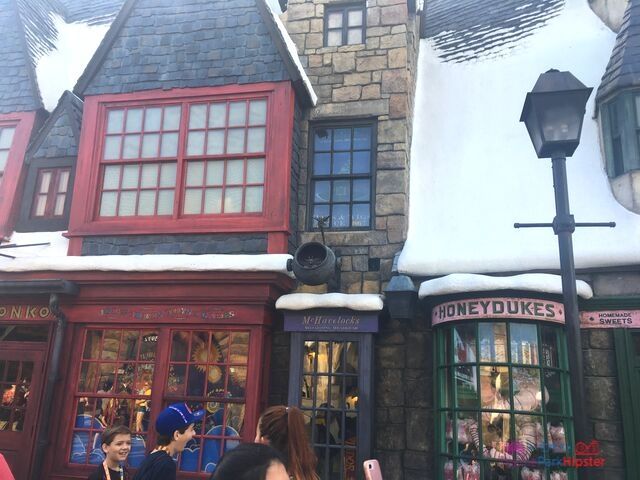 Which Park is Harry Potter World Located in Orlando?
Harry Potter World in Orlando (and yes I did use that term…this is a Muggles' guide ), is divided into two sections:
What is the Difference between Hogsmeade vs. Diagon Alley?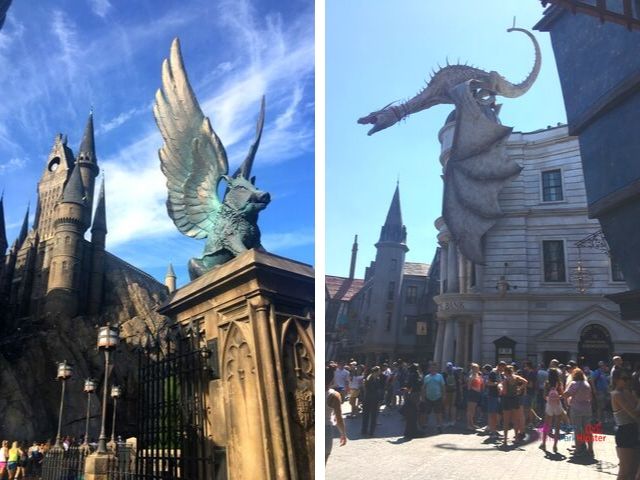 Diagon Alley focuses on the Wizard's experience shopping, dining, and socializing in the secret London location.
Hogsmeade focuses on the experience of the Hogwarts students living and learning inside the castle. Plus, their experiences exploring the little village of Hogsmeade.
Does Universal Hollywood have Hogsmeade or Diagon Alley?
Universal Hollywood currently does not have a Diagon Alley section. You can still experience the Hogsmeade adventure in the Hollywood park!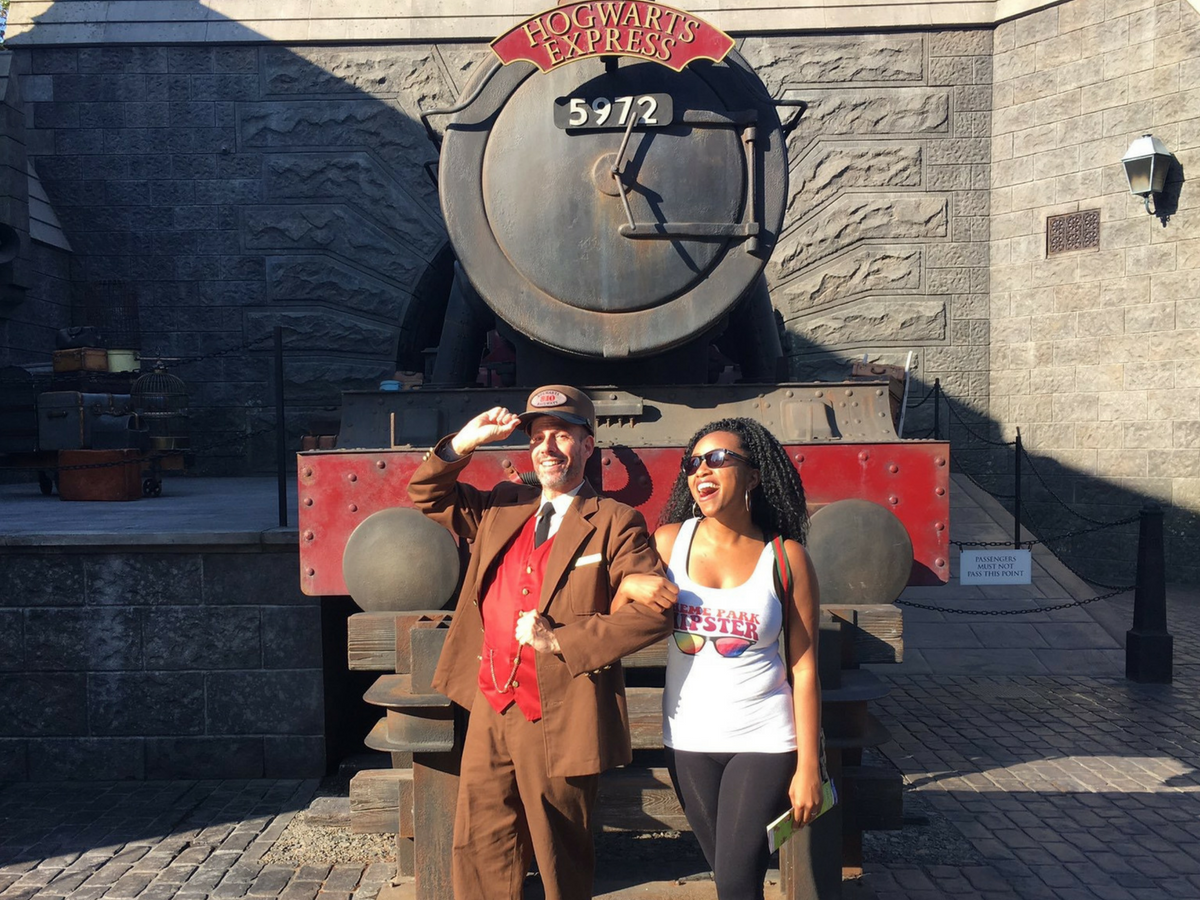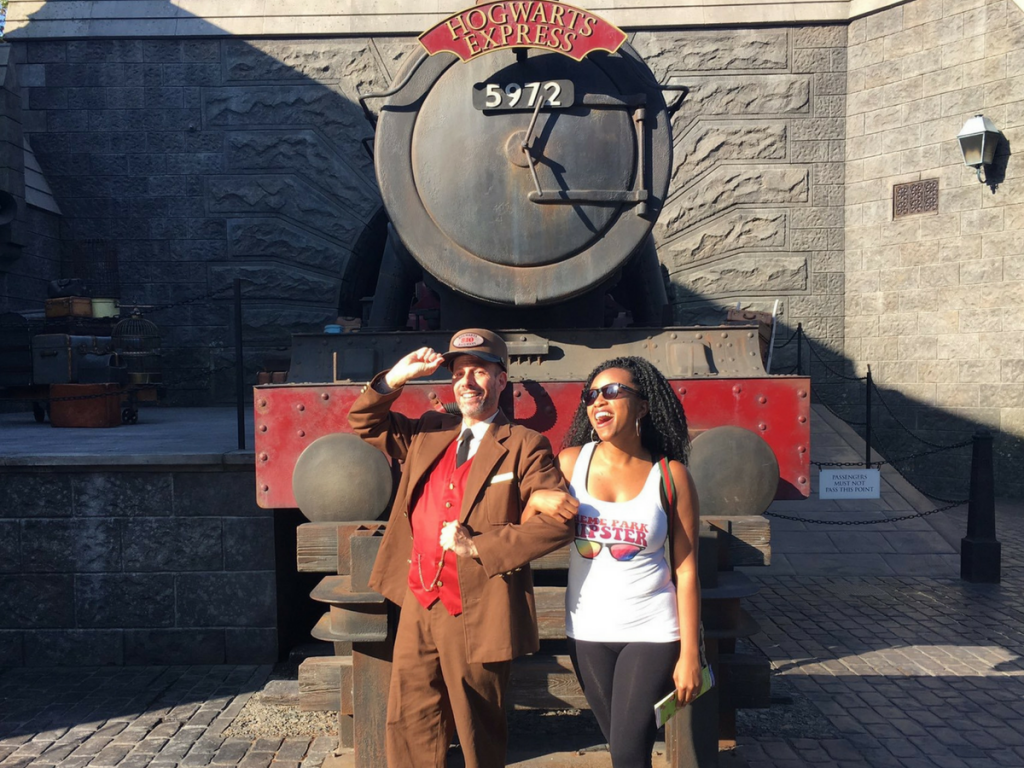 Can you walk though Hogwarts at Universal?
Yes you can!
If you don't want to ride this attraction, you can inform a Team Member that you would like to do a tour of the castle and they'll lead you to the right path.
Hipster Power Tip: Be sure to take advantage of the Child Swap Program. This program works by allowing one member of your party to wait in a designated area along with any children who are unable or unwilling to participate.
Be sure to look up, look down, look everywhere!
I love finding new things to do and explore in the Wizarding World of Harry Potter. For first timers you may be overwhelmed with every incredible detail going on.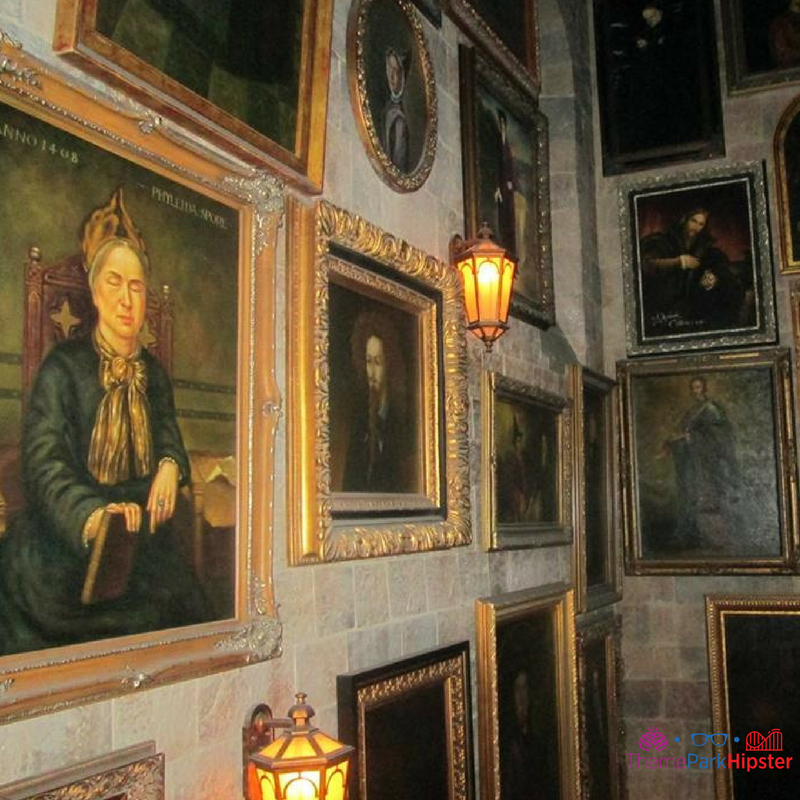 So, here are a few cool things to look for:
The sounds of Moaning Myrtle in the restroom
The shadow of a house elf quickly walking upstairs in the Three Broomsticks
On the Forbidden Journey, check the cabinet left of the Fat Lady for props used in the film
Find bottles of Skele-Gro in Filch's Emporium

Final Thoughts on Your Cinnamon Toast Crunch Adventure
So while you're out thinking of a cool and refreshing drink to have, be sure to ask for the Cinnamon Toast Crunch Drink at the Hogshead Bar inside the Wizarding World of Harry Potter Hogsmeade.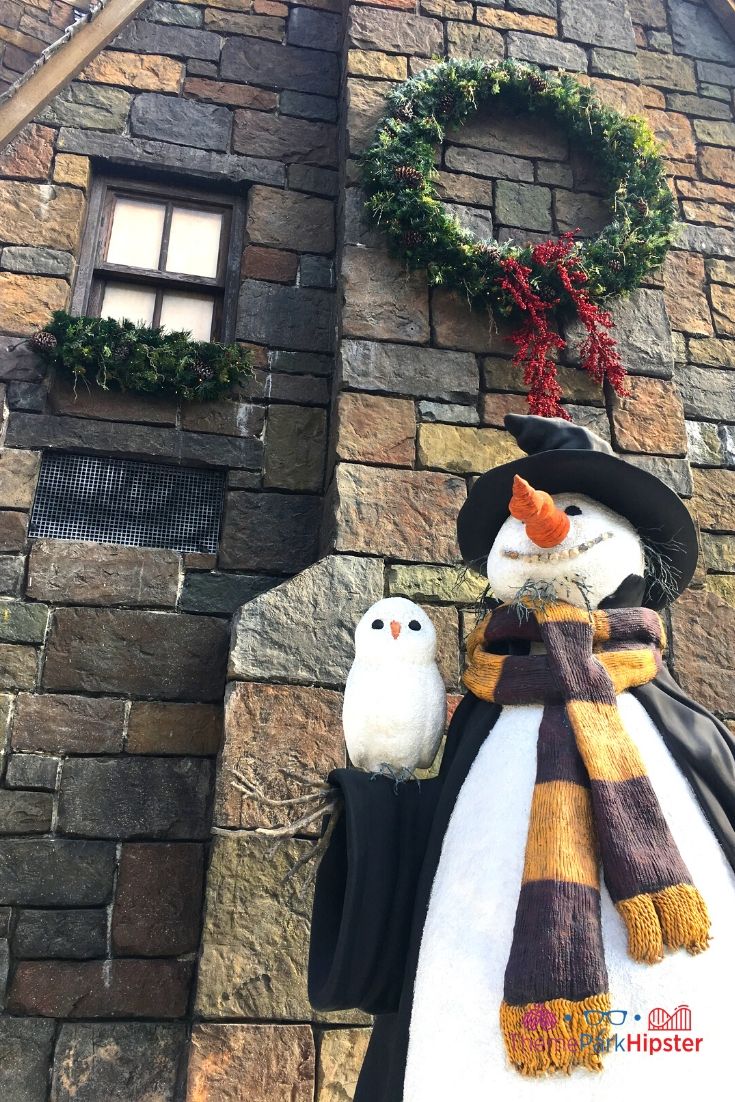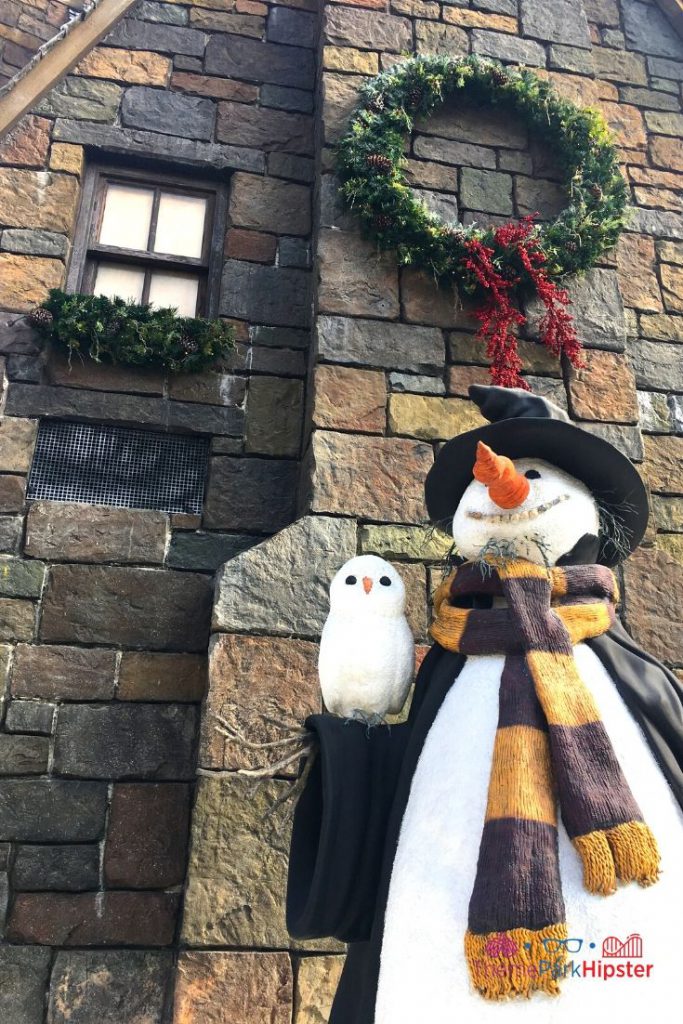 It's perfect for the holiday season at Universal Orlando Resort.
Have you ever been to The Wizarding World of Harry Potter and had one of the drinks there? If so, let us know in the comments section below.
---
If you enjoyed this article, then you'll love these:
Until next time, Happy Bar Hopping Hipsters!
NikkyJ
(Original Article Date: June 10, 2016/Updated on November 17, 2019)