Can you imagine spending the holidays with the Grinch, wizards in Hogsmeade, and giant parade floats galore? Well that's what you'll get when discovering the holiday happenings for Christmas at Universal from November 14 through January 3, 2020.
The yuletide season is finally here and I am so happy to be able to spend another year with my loved ones.
Just in case you're visiting central Florida or even if you are a local, I wanted to give you some alternative holiday options for celebrating this festive time of year.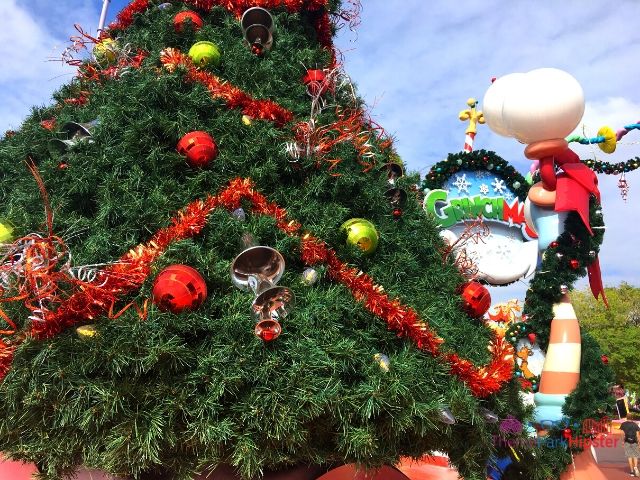 THIS POST MAY CONTAIN AFFILIATE LINKS. PLEASE READ MY DISCLOSURE FOR MORE INFO. Thank you!
Safety for Your Universal Orlando Resort Trip
Due to the 2020 pandemic, you'll notice a few holiday events such as the parade, the Grinchmas breakfast and show, the Hogwarts Castle Christmas show, and the Mannheim Steamroller event are all cancelled this year.
Although this year is a bit different, Universal Orlando is taking it serious to protect your health by focusing on "screening, spacing and sanitization." This will include:
Screening guests and team members
Having everyone practice social distancing
Requiring face coverings
Limiting capacity at the parks, attractions and hotels
Cleaning more often than before the pandemic
ORDER NOW to secure your theme park ticket reservation in the parks! GET MY TICKETS.
Things to for Christmas at Universal Orlando
The magic of the holiday season is in the air and there's no better place to be than in Orlando. With so many theme parks to choose from, each one has to bring its A-game for the Christmas season.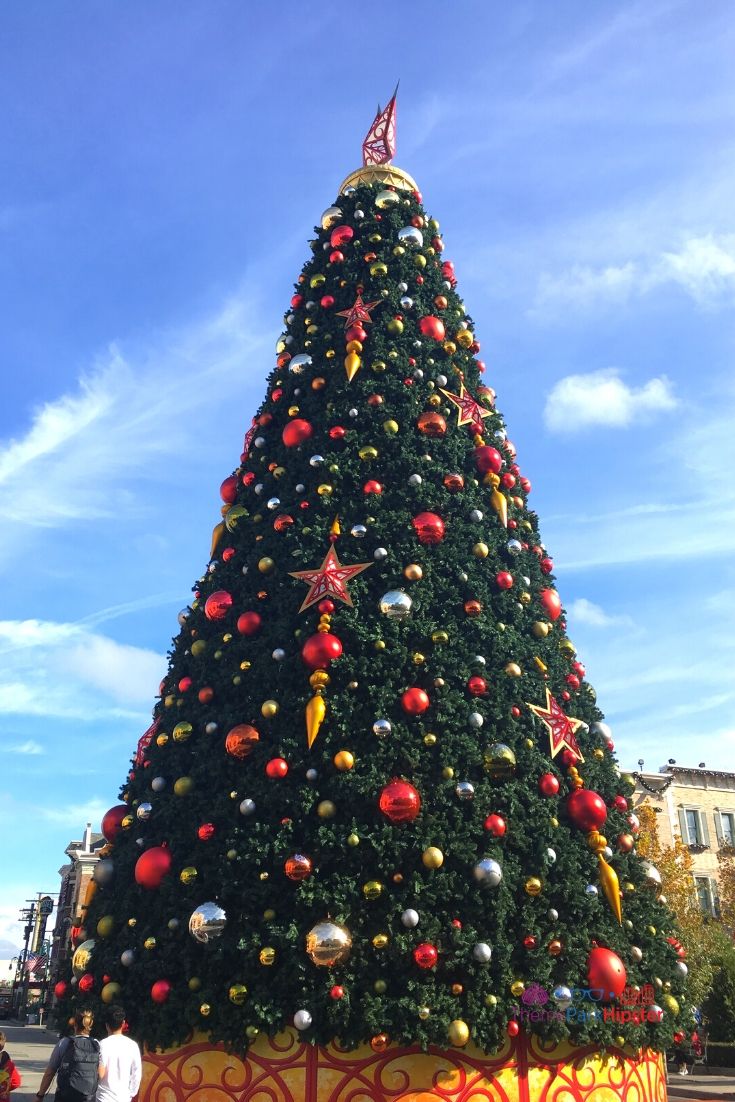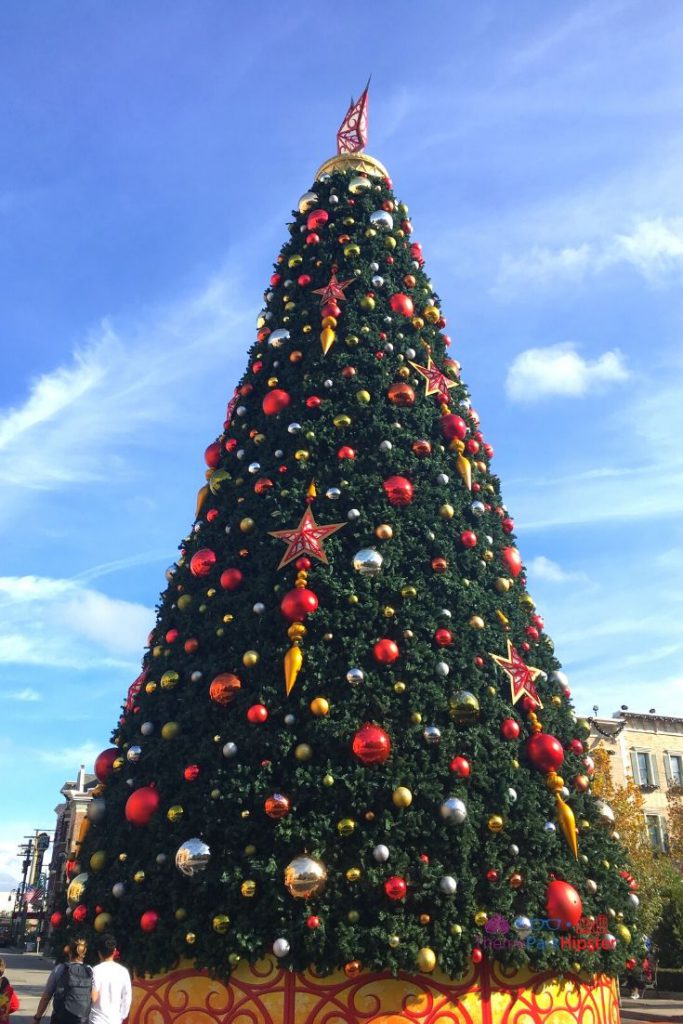 Universal Orlando definitely does that!
From enjoying fun interactions with one of Dr. Seuss's classic characters, to the enchanting Macy's Holiday Parade float tour at Universal Studios, there's something for everyone at this resort.
Ready to plan your theme park trip? Watch the best vacation planning tips on YouTube. Get started here!
In this festive guide, we'll go over:
Things to Do for Christmas at Universal Orlando Resort
What to Expect During the Holidays at Universal
How Crowded it is for Christmas at Universal
Tips to Make the Most of Your Day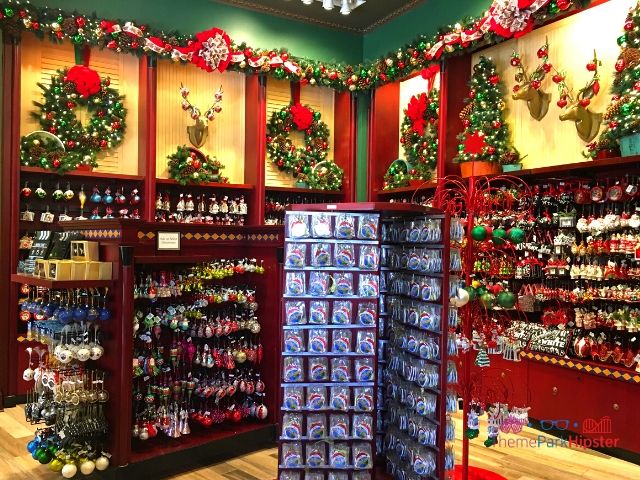 Holidays at Islands of Adventure
Islands of Adventure was once rumored to be Universal's answer to Disney's Magic Kingdom theme park.
This concept has since changed, making Islands of Adventure stand on its own by leading parks in having the top thrill rides.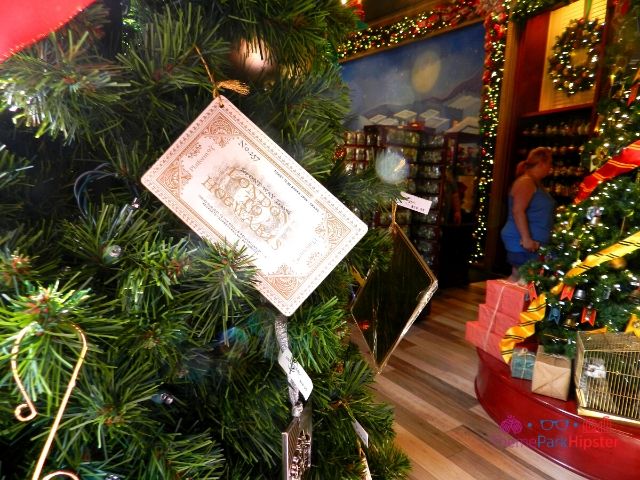 It has enhanced its popularity in the magnificent theming found in the Wizarding World of Harry Potter.
Islands of Adventure is located in the Universal Orlando Resort and is just a quick ten minute walk from Universal Studios or a short ride on the Hogwarts Express.
When planning out your time at Universal for the holidays, I suggest doing the first part of your day at Islands of Adventure then Universal Studios in the afternoon.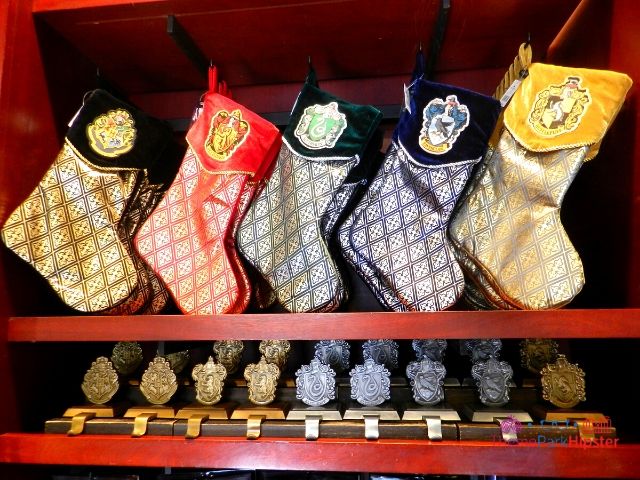 Christmas in The Wizarding World of Harry Potter at Islands of Adventure
Whether you're a fan of the boy wizard or not, you'll be engulfed in the holiday magic come to life inside The Wizarding World of Harry Potter Hogsmeade.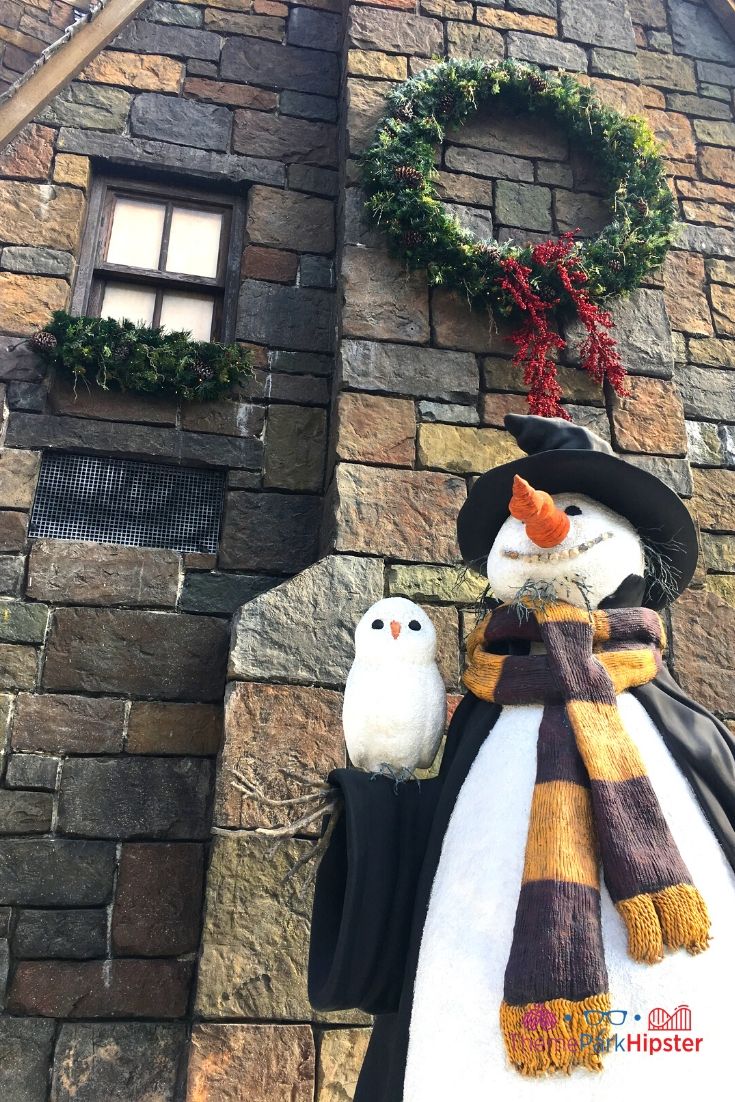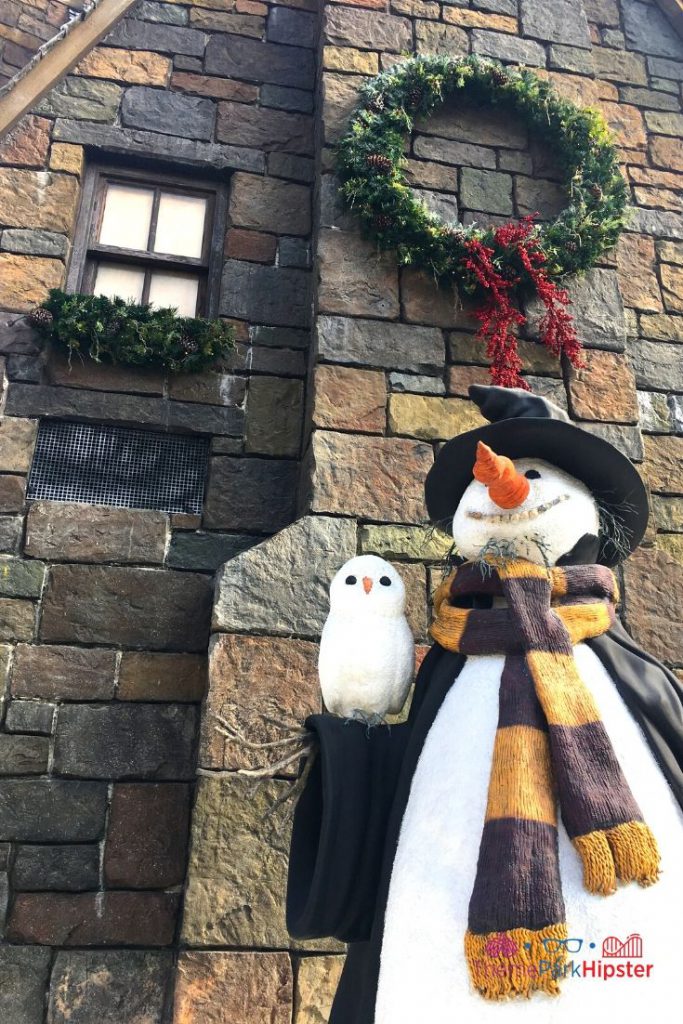 The village of Hogsmeade is perfectly decorated with charming garland and lights as the students of Hogwarts serenade Muggle guests with classic Christmas carols.
You'll also be able to enjoy seasonal food and drinks that includes hot Butterbeer!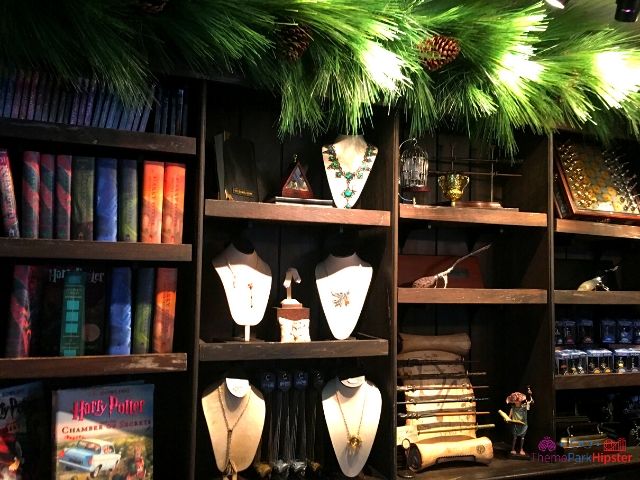 To cap off your Harry Potter Christmas, you'll be treated with a spectacular projection show to showcase the holiday spirit inspired by J.K. Rowling's stories on the Hogwarts castle (cancelled for 2020).
Grinchmas at Universal's Islands of Adventure
Enjoy Christmas at Universal Orlando by partaking in the holiday season with the Grinch.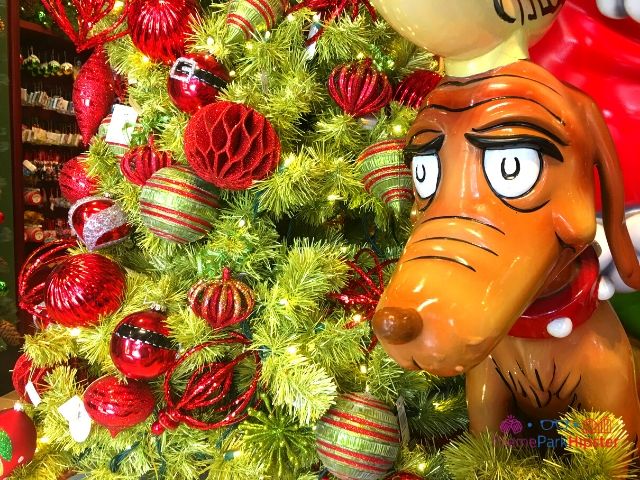 This year, Grinchmas is "technically" not going on; however, you can see the Grinch and the characters of Whoville roaming Islands of Adventure in the Spirit of the Season.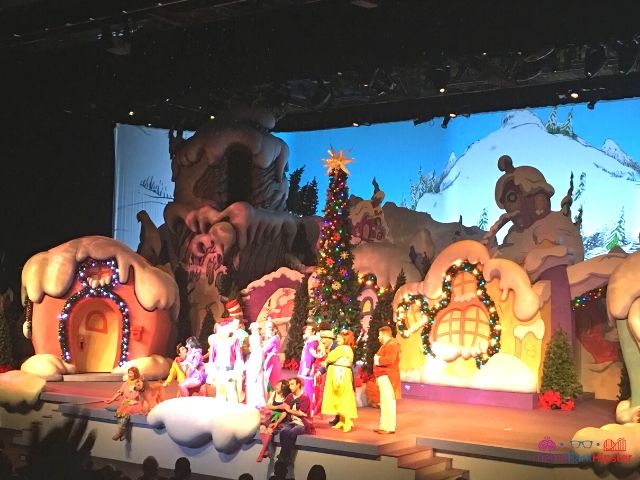 Ready to start planning your next Universal Orlando vacation? Listen to the latest podcast episode on Apple or on your non-Apple device now!
Christmas at Universal Studios Orlando
If your idea of Christmas is spending time in Orlando with family at a Universal Orlando Resort, then you've chosen the perfect place.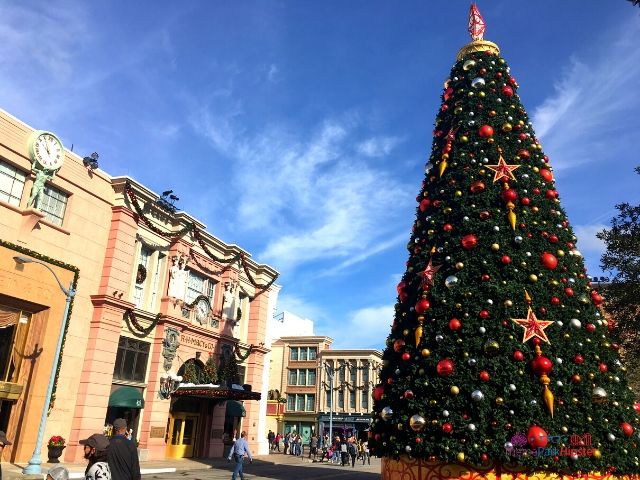 Among the coasters, magic, and fairy-tales are some of the best holiday happenings right here in the theme park capital of the world.
Learn how to find your perfect vacation home rental in Orlando by Clicking HERE!
What's New for 2020 at Universal Orlando for Christmas
Universal's Holiday Experience featuring Macy's Balloons at Universal Studios Florida: Although the parade is not going on this year, you'll be able to get up-close to the spectacular balloons used in the annual holiday parade at Universal Studios.
Universal's Holiday Character Celebration at Universal Studios Florida: According to Universal, you will get to sing and dance along with some of your favorite characters as they arrive aboard the majestic holiday floats with proper physical distancing.
Holiday Tribute Store: For the first time this year, you can experience a tribute store at Universal Studios dedicated solely to Christmas. It features four immersive rooms.
Holiday Tree Hunt: To celebrate the season, you can go on a holiday tree hunt to search for 16 holiday-themed trees scattered throughout the shops in the theme parks and CityWalk. Once you complete the hunt and collect your stamps, you'll be eligible to receive an exclusive Holiday Tree Hunt-branded ornament.
Holiday Treat Trail: According to Universal, you can participate in this holiday adventure by grabbing a complimentary Holiday Treat Trail brochure that outlines a list of specialty food and beverage menu items across select dining venues. Once you purchase all qualifying items will receive a special sweet treat.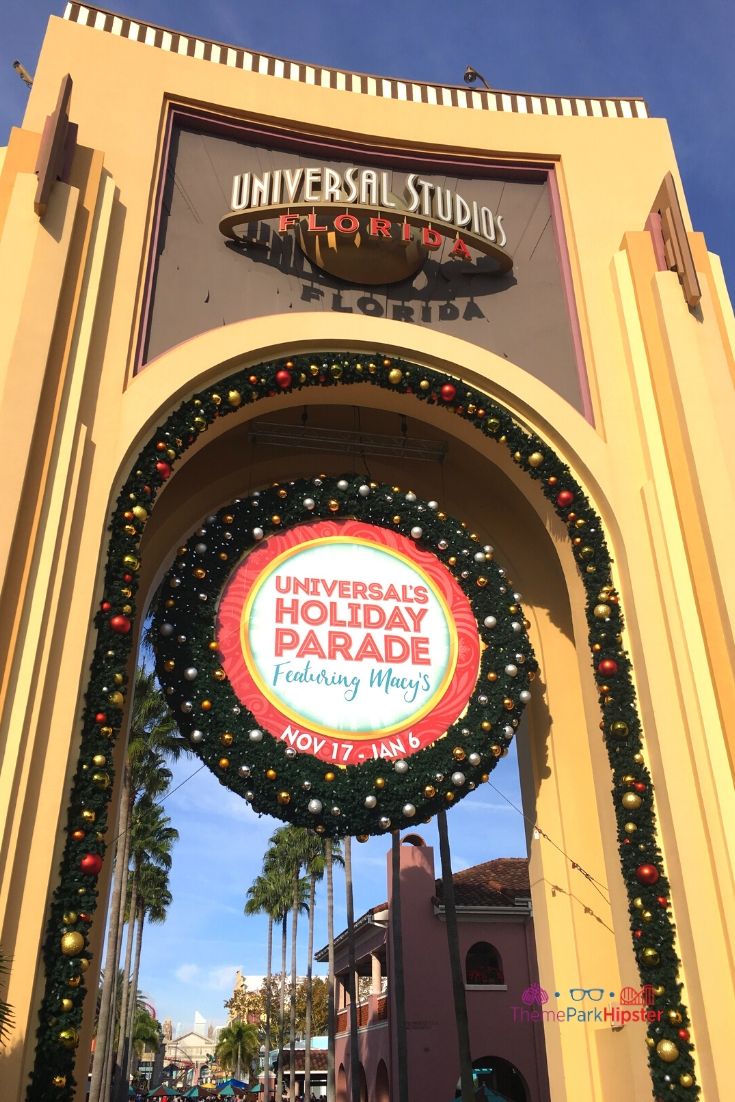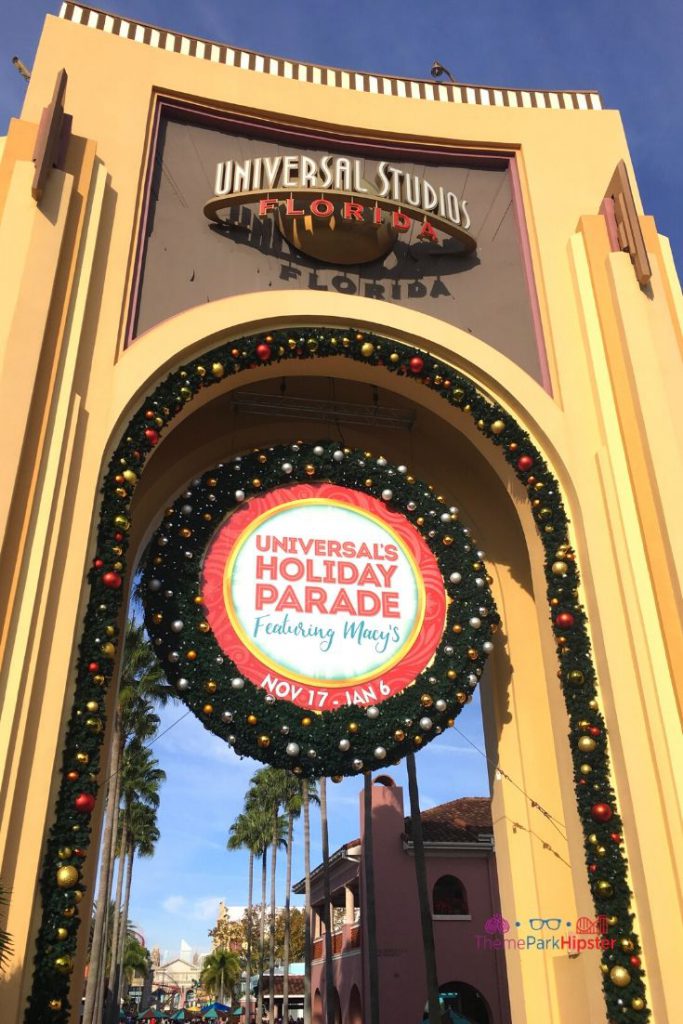 Christmas in The Wizarding World of Harry Potter at Universal Studios Florida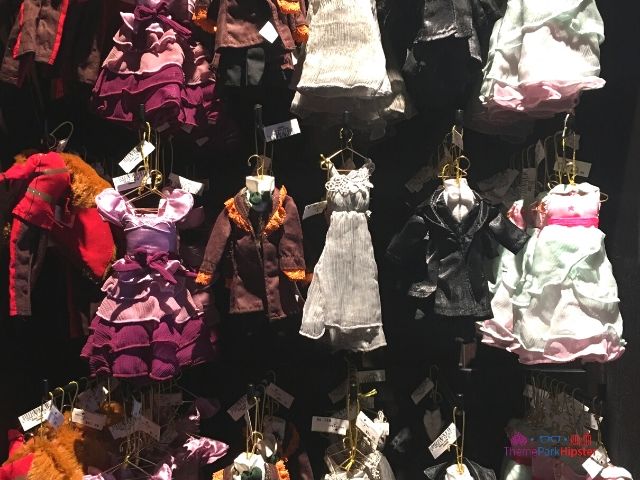 Join wizards, witches, and Muggles in the festive streets of Diagon Alley.
You'll not only get to not only enjoy the holiday décor and seasonal treats, you'll also be serenaded to the sounds of Celestina Warbeck and the Banshees.
More Things to Do For Christmas at Universal Orlando
You don't only have to visit the theme parks at Universal to enjoy the holiday spirit. There are seasonal happenings occurring all over the resort too!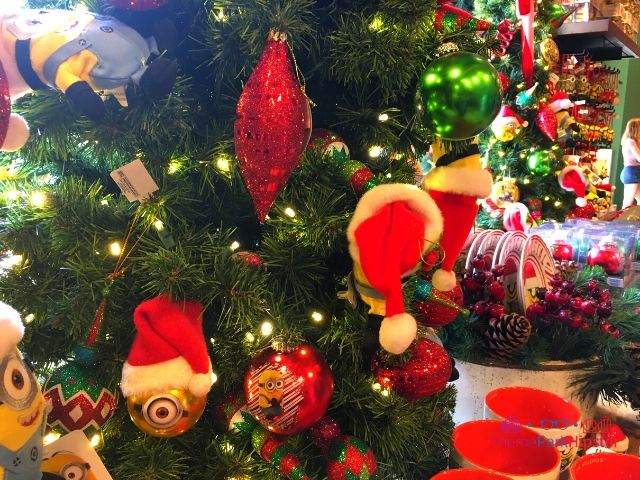 Christmas at Universal Orlando Resort Hotels
It doesn't quite feel like the holidays until you make a trip to the Universal resorts at Christmas!
And just like your touring adventure through the Disney Resort hotels, you can do the same at Universal. They decorate all of the resort in holiday décor complete with holiday feasts and activities for you to participate in.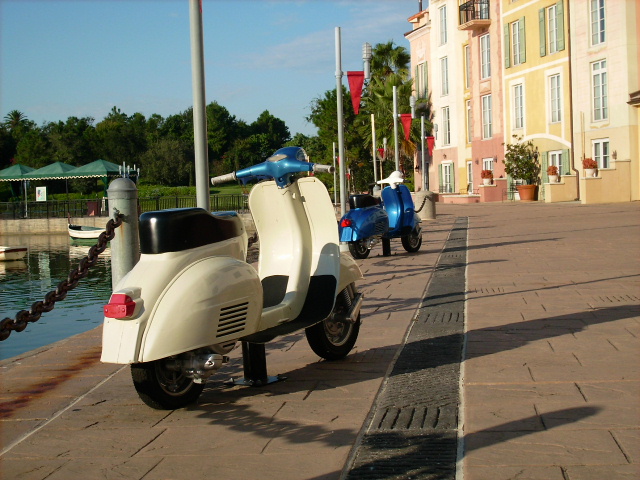 The on-site hotels of Universal Orlando Resort will be offering a variety of holiday happenings for the season.
Have fun at one of the spectacular on-site hotels at Universal Orlando Resort. Experience a different take on the yuletide merriments at:
Loews Portofino Bay Hotel
Hard Rock Hotel®
Loews Royal Pacific Resort
Universal's Cabana Bay Beach Resort.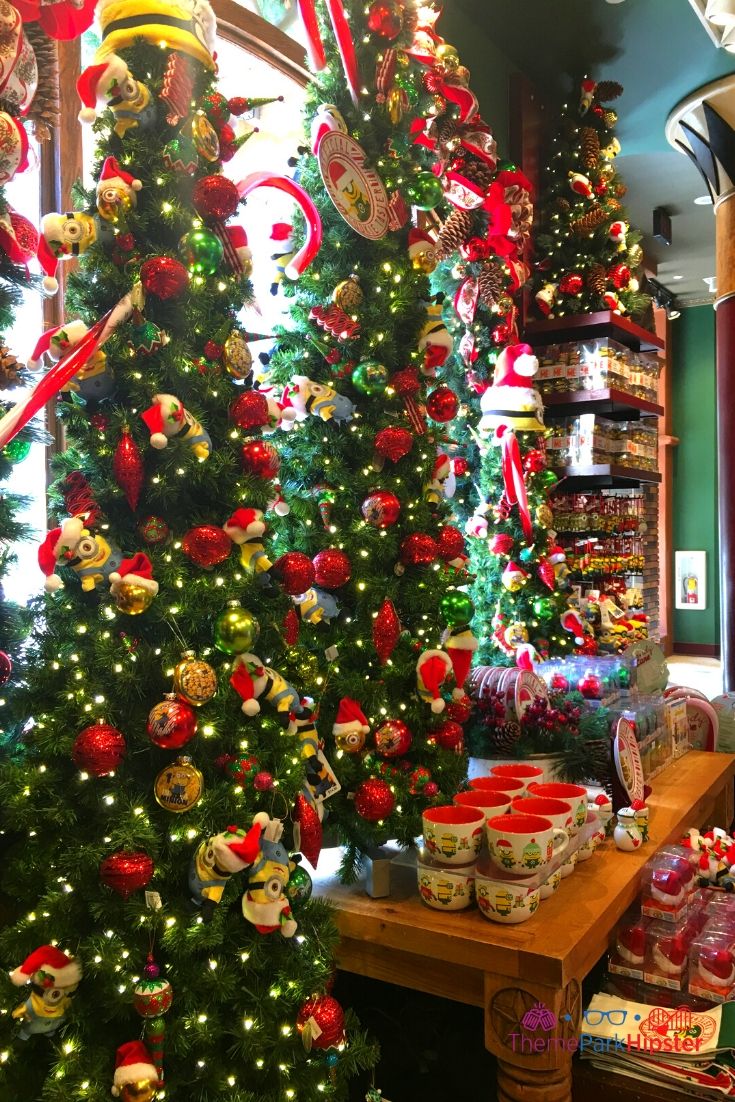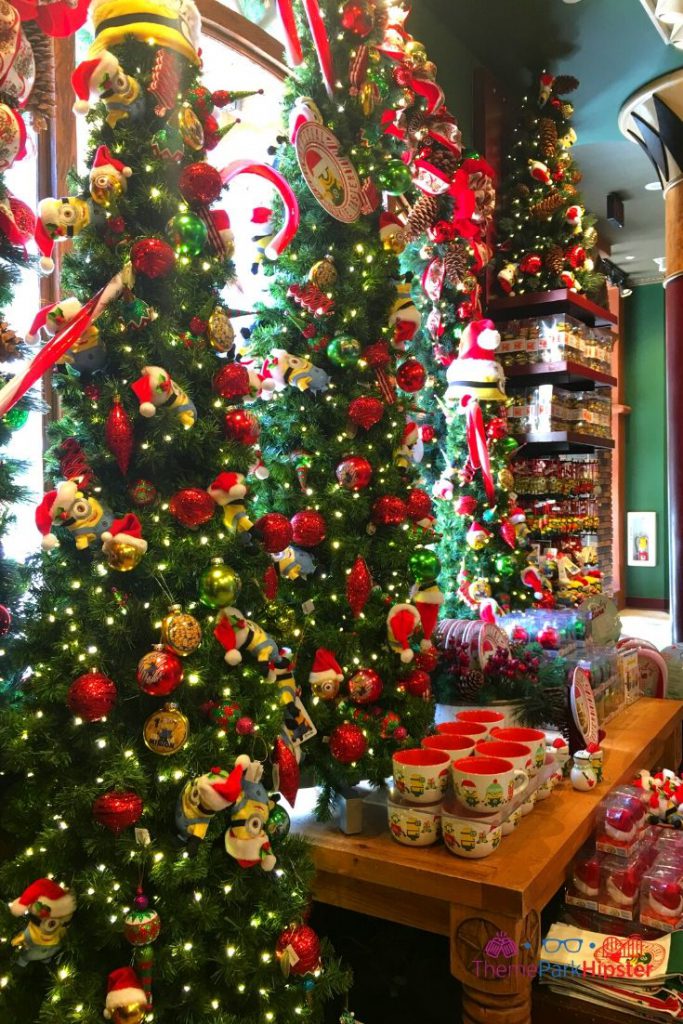 This is a budget friendly way to experience Christmastime at Universal.
New Year's Eve Celebrations at Universal Orlando
If you haven't thought about celebrating New Year's Eve at Universal, then you should highly consider it. The atmosphere inside CityWalk is electric as the countdown gets you ready to ring in the new year.
The good thing about Universal is that they have events for people of all ages to enjoy from family-friendly festivities at Universal Studios Florida to a posh party for guests 21 and up at EVE at Universal CityWalk.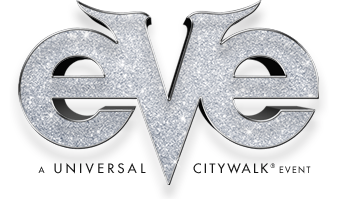 However, it looks like this year's event will be cancelled due to the pandemic. I will do my best to keep you updated if anything changes.
You can get more information on Holidays at Universal Orlando Resort, here.
Tips for Doing the Christmas at Universal Orlando Resort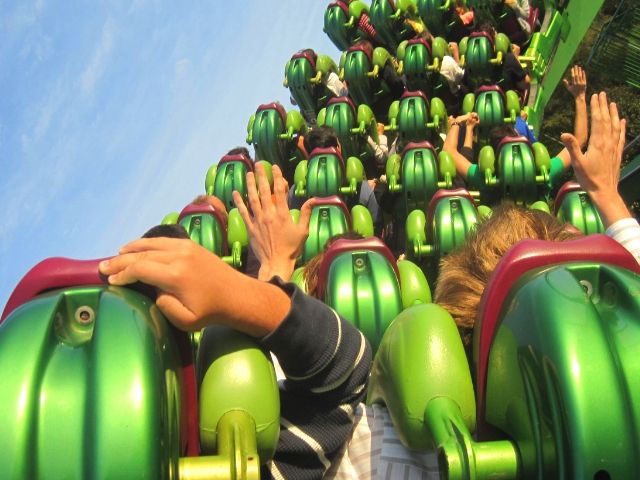 1 – Map Out Day Before You Get to Universal
Mapping out your day is a good way to make sure you're able to enjoy each must do item. Route your path around the parks in advance by viewing the map on the Universal Orlando app.
Also, plan a route of attack and know what rides and attractions you want to experience. You can get your Universal Itinerary for adults here!
2 – Choose One Universal Park and Start Early
Christmas Day at Universal is going to be super crowded. This will make you so frustrated on your solo Universal trip and if you're with a large group, you guys may become snappy with each other.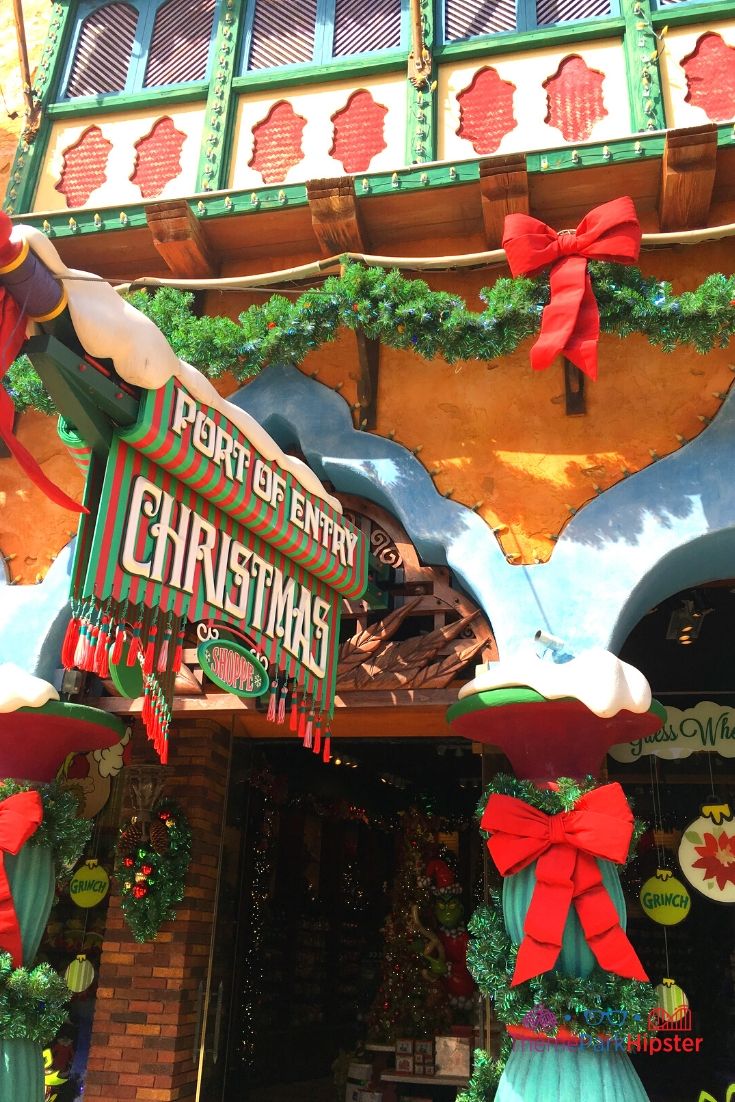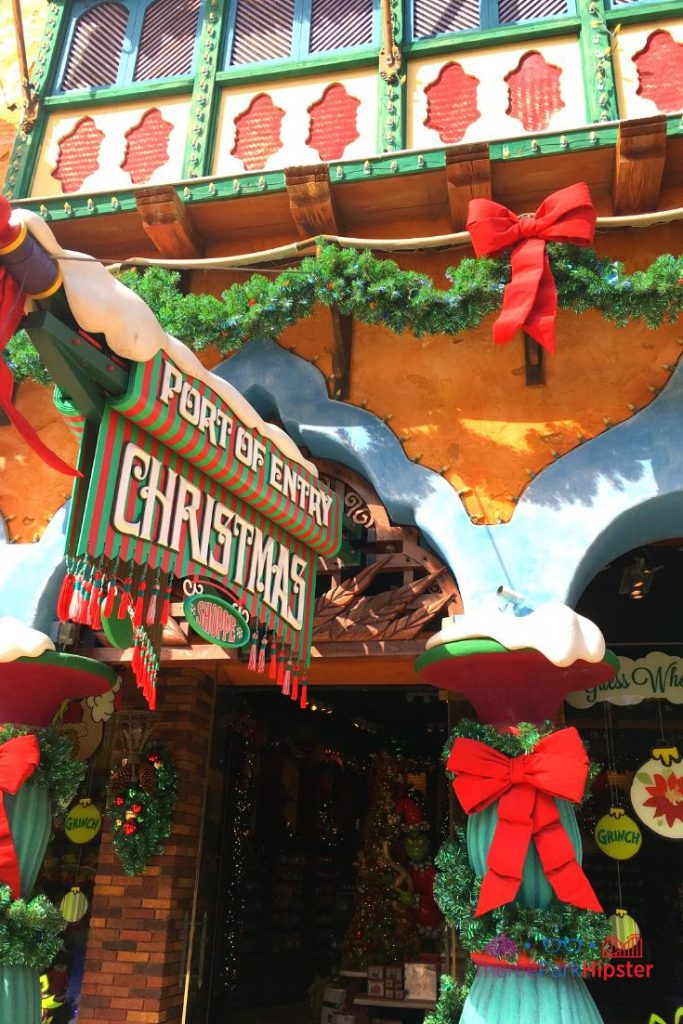 So, sticking to one park and getting there right before the gates open is a must on Christmas day.
It is also very common to see theme parks reach full capacity on major holidays like Christmas. I recommend to stay in the park all day, because even if you leave for a break there's a chance you may not be able to get back in.
3 – Get Universal Express Passes Before Arrival
If there's any day that requires an Express Pass, it is Christmas Day and week at Universal.
On those peak days, it gets extremely hard to do and see each attraction available at the park.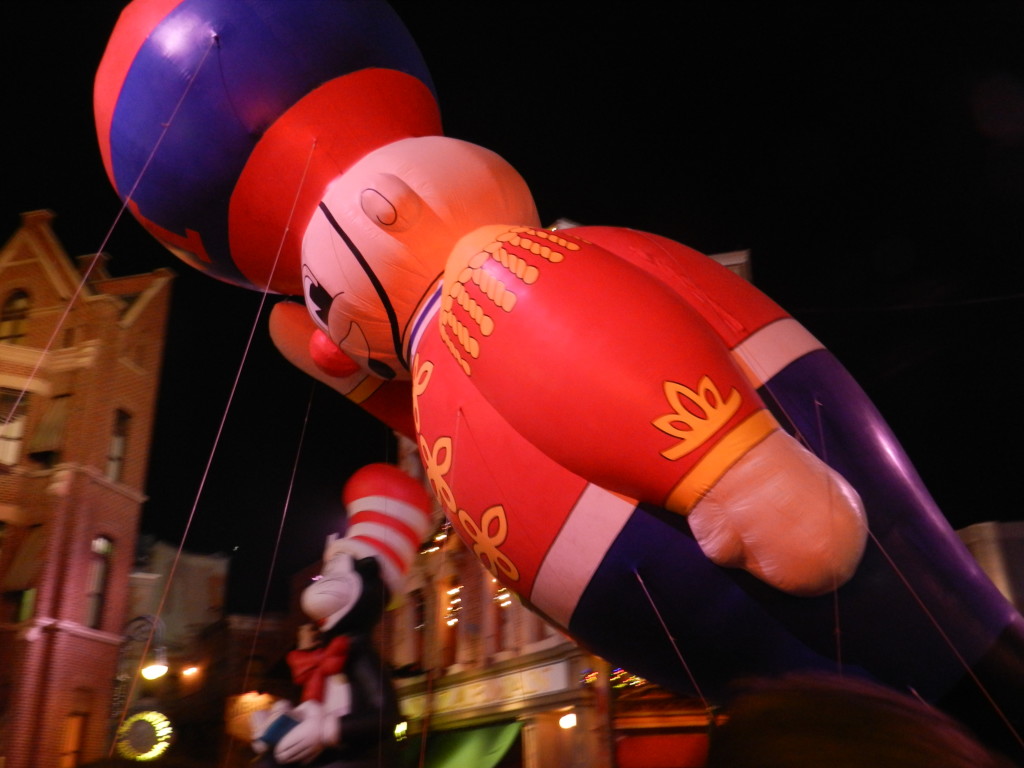 If you're not into the whole ride thing and you're just fine doing a ride here-and-there, then pass on the Express Pass and spend that money on some theme park food and merchandise.
4 – Stay at a Universal Orlando Resort Hotel
If you can make it work, then I recommend staying at a Christmas holiday. Not only can you enter the parks early, but if you stay in a higher cost resort, you'll be able to use your room key as an Express Pass.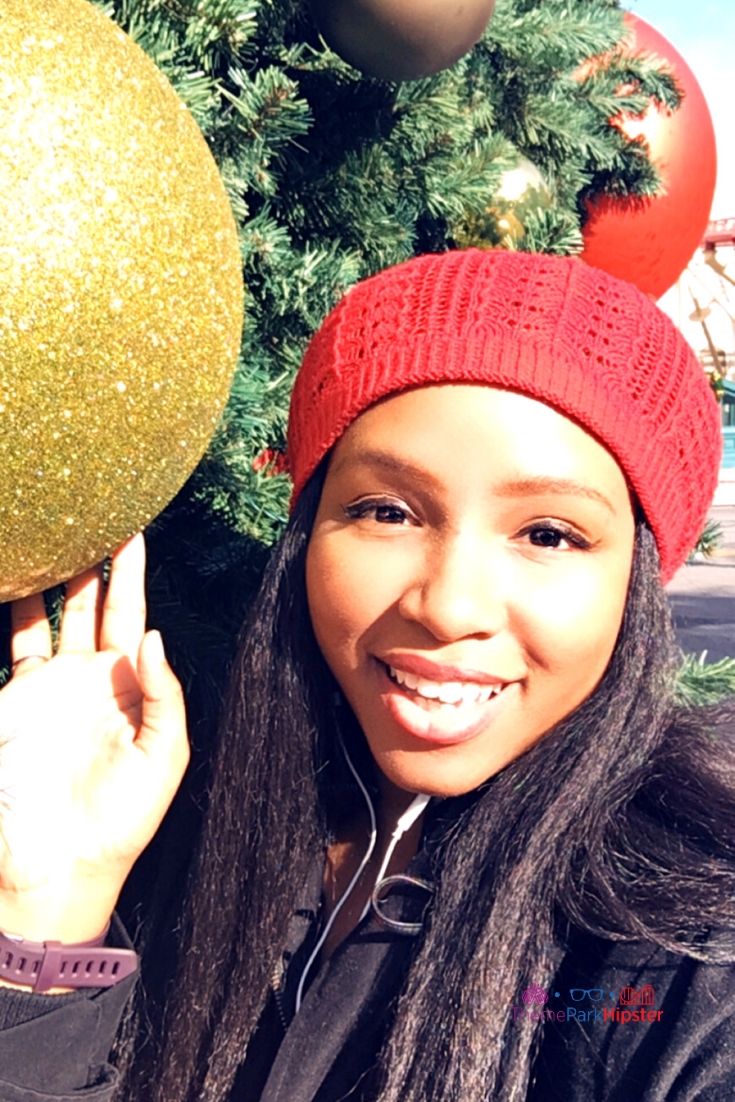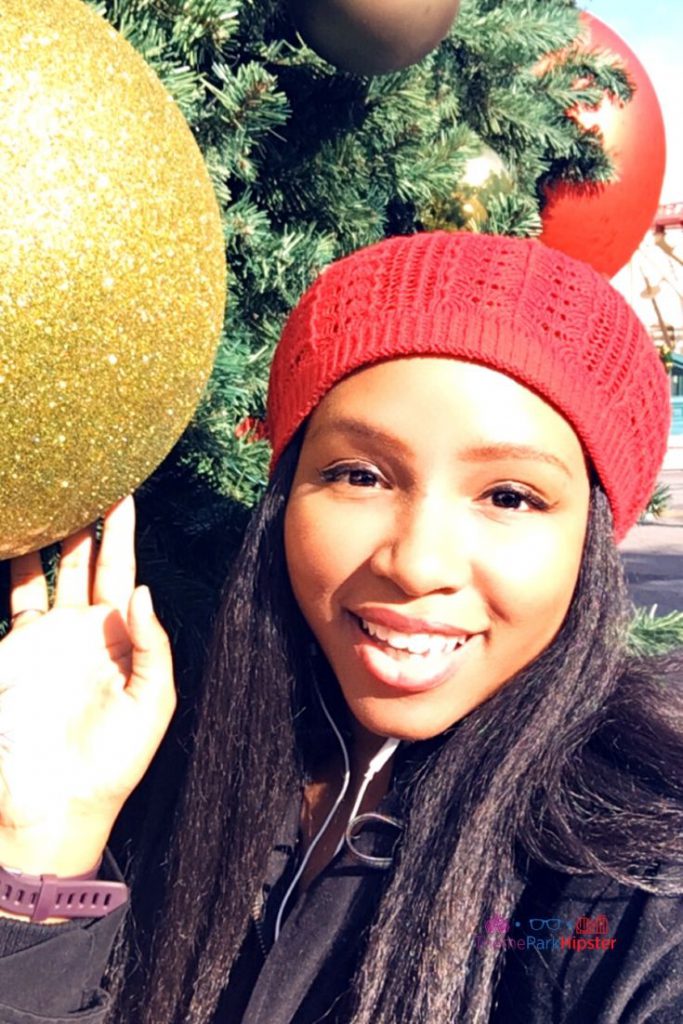 Be sure to play with your budget to see if this tip can work in your favor.
Theme Park Hacks at Your Finger Tips. Plan your next vacation with the latest tips and tricks on the ThemeParkHipster App. Download Today!
5 – Have Christmas Dinner Outside of Peak Times
Consider enjoying your holiday meal before lunchtime or right before the dinner rush. This will allow you to take your time and enjoy the celebrations with your loved ones over a delicious feast.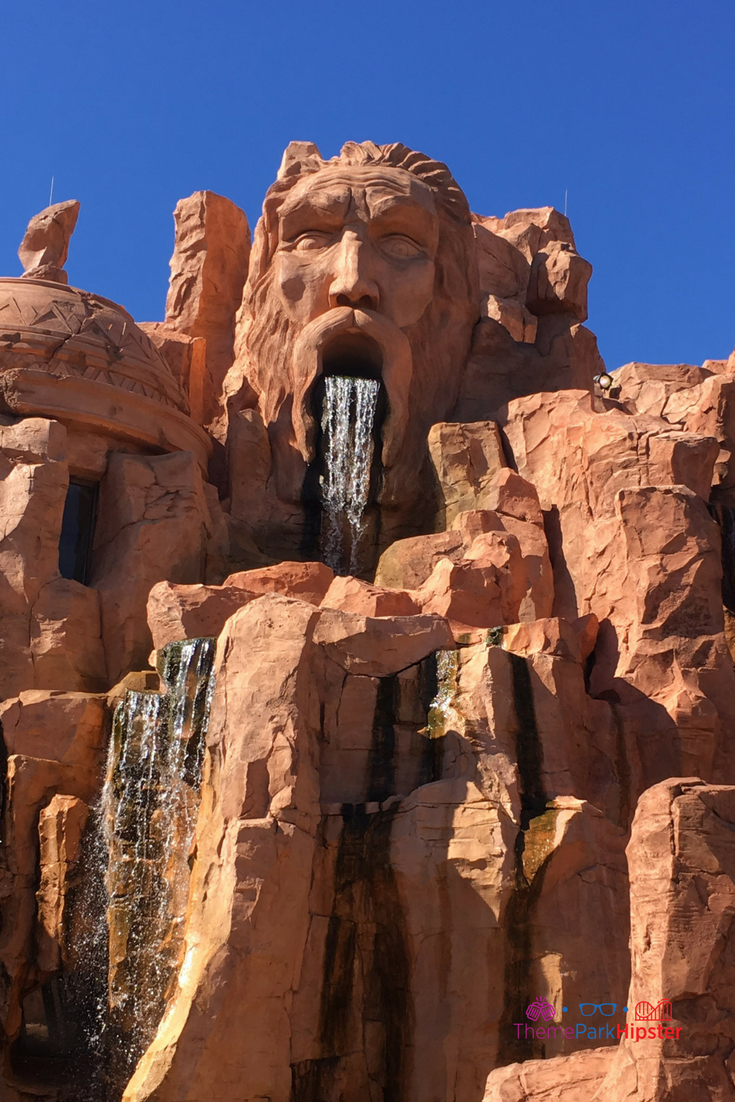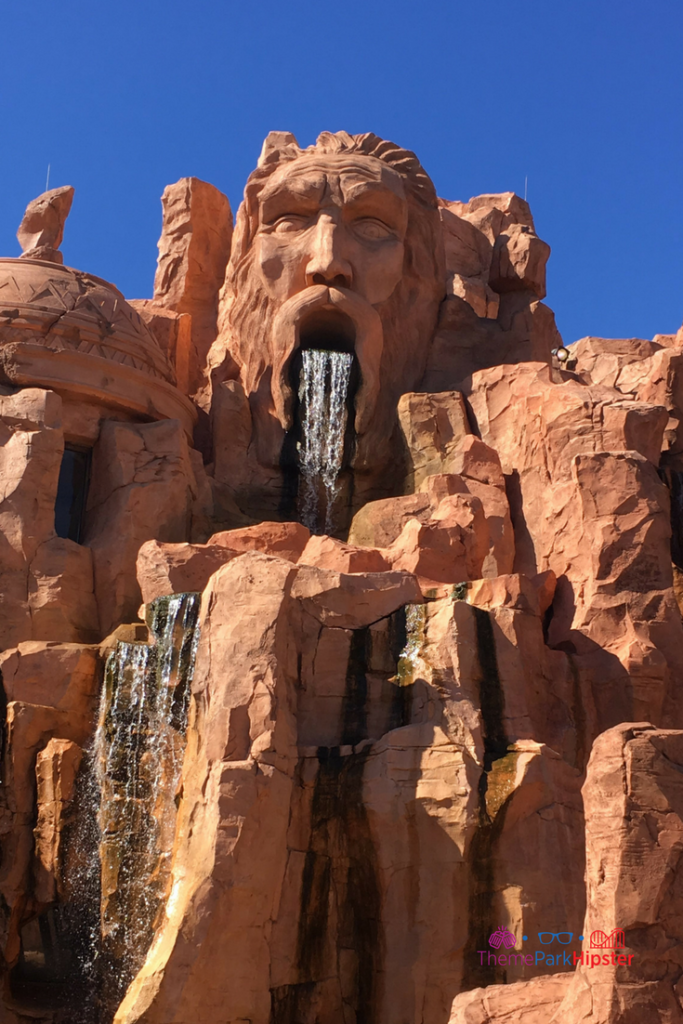 6- Celebrate Christmas at Universal the Day Before or a Week Before
If you can come the week before or a few days after Christmas Day, you'll be able to do many of the things listed in this guide without the crowd.
All that matters is that you'll be with the ones you love at one of the most enchanted places on Earth. It doesn't matter what day you celebrate as long as you understand why you're celebrating.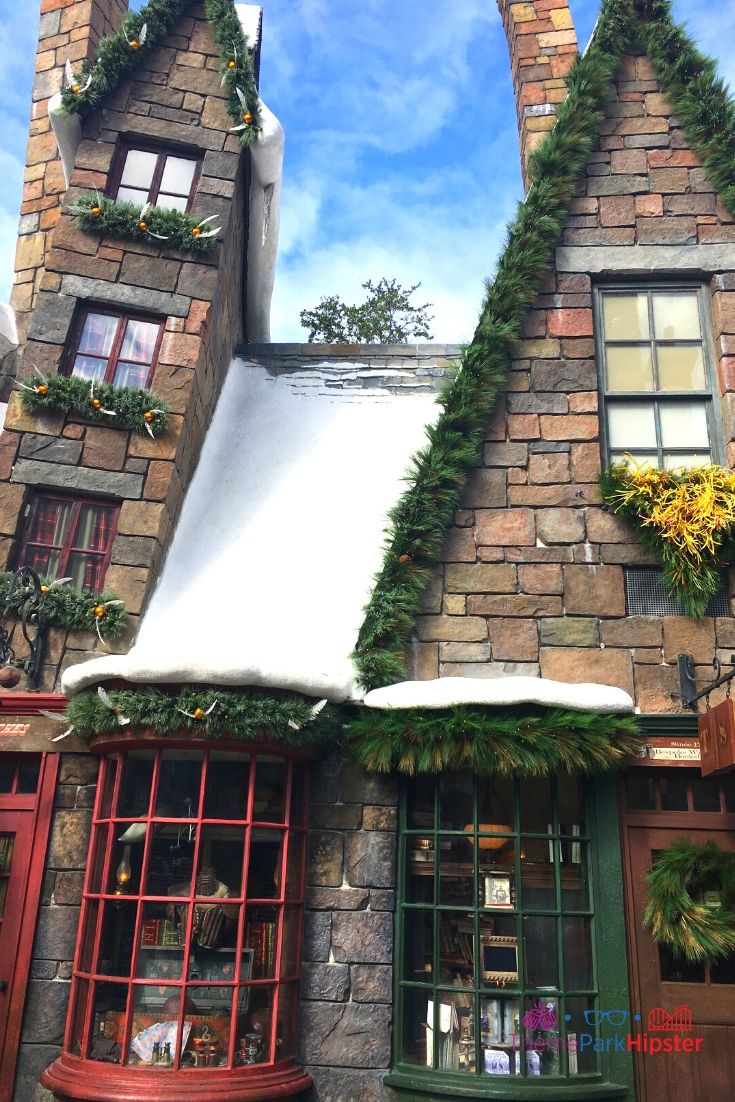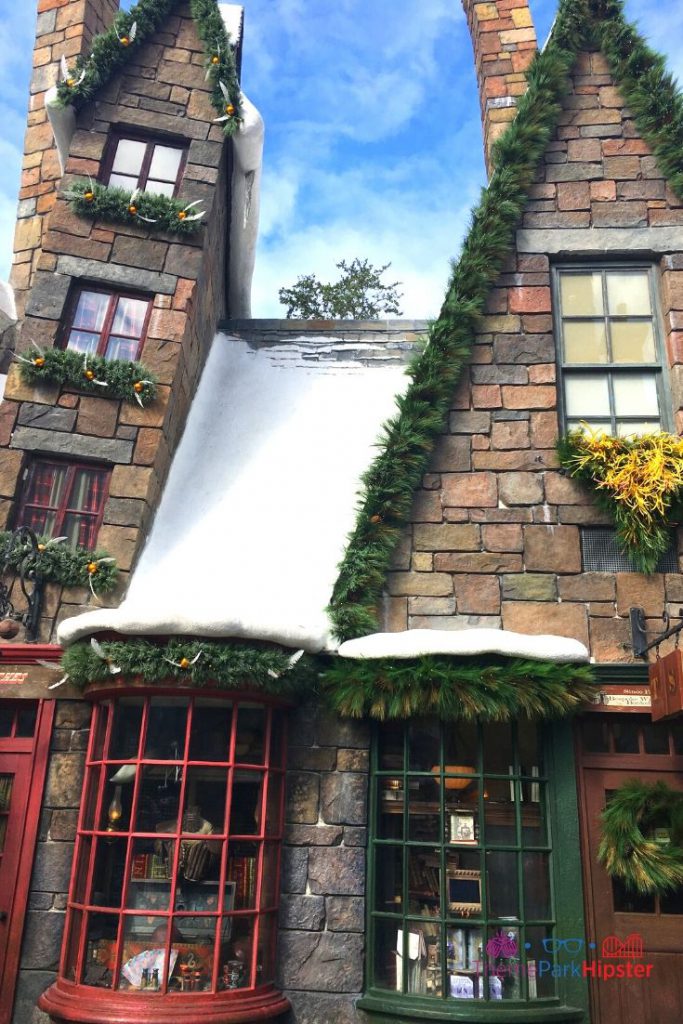 7 – Go with Good Spirits
This is going to be a busy holiday week at Universal Resort so be patient and just enjoy the festivities happening around you.
Not many people are able to have a trip for Christmas at Universal so count yourself lucky and have fun.
What to Know Before Your Universal Orlando Visit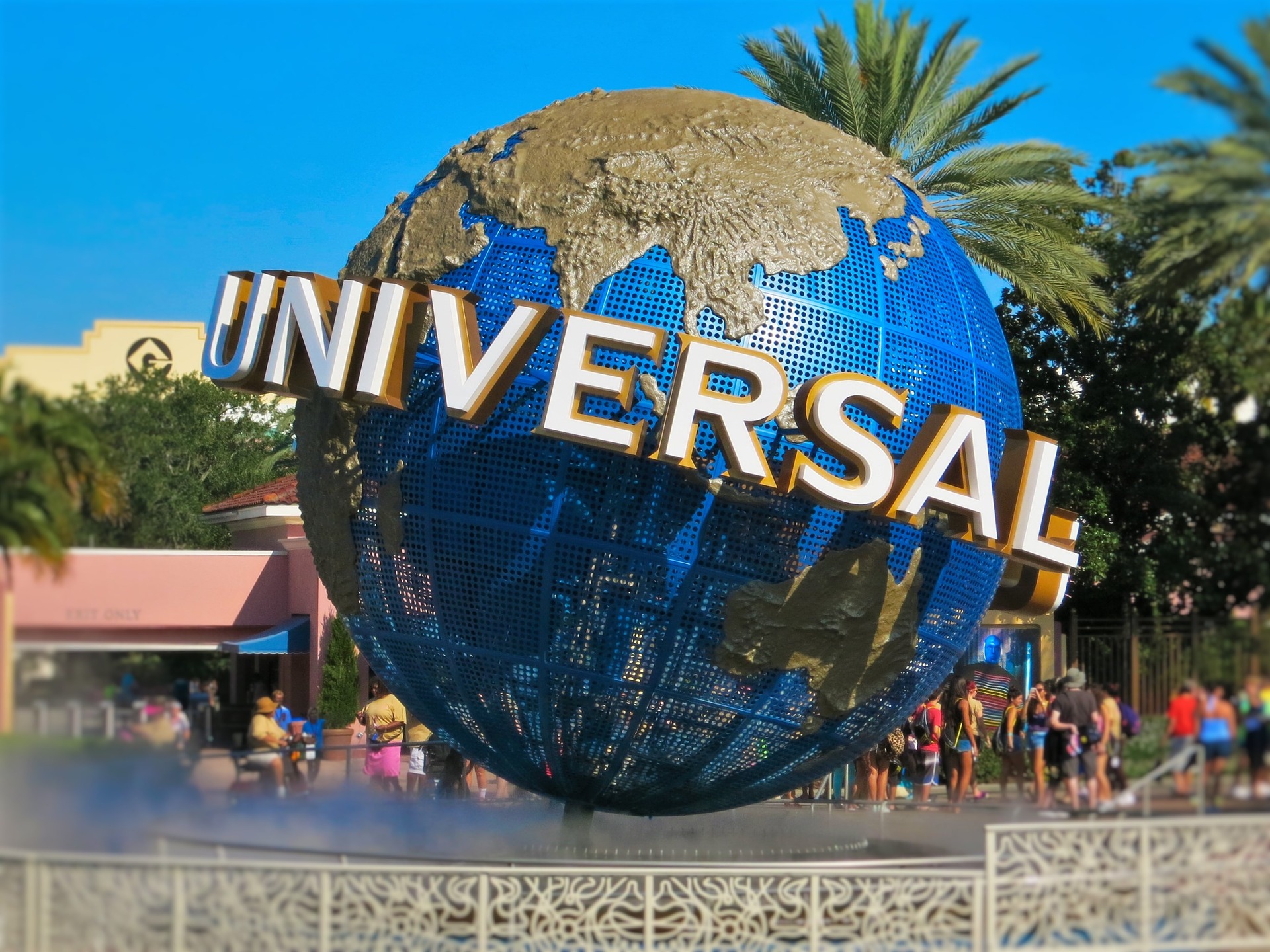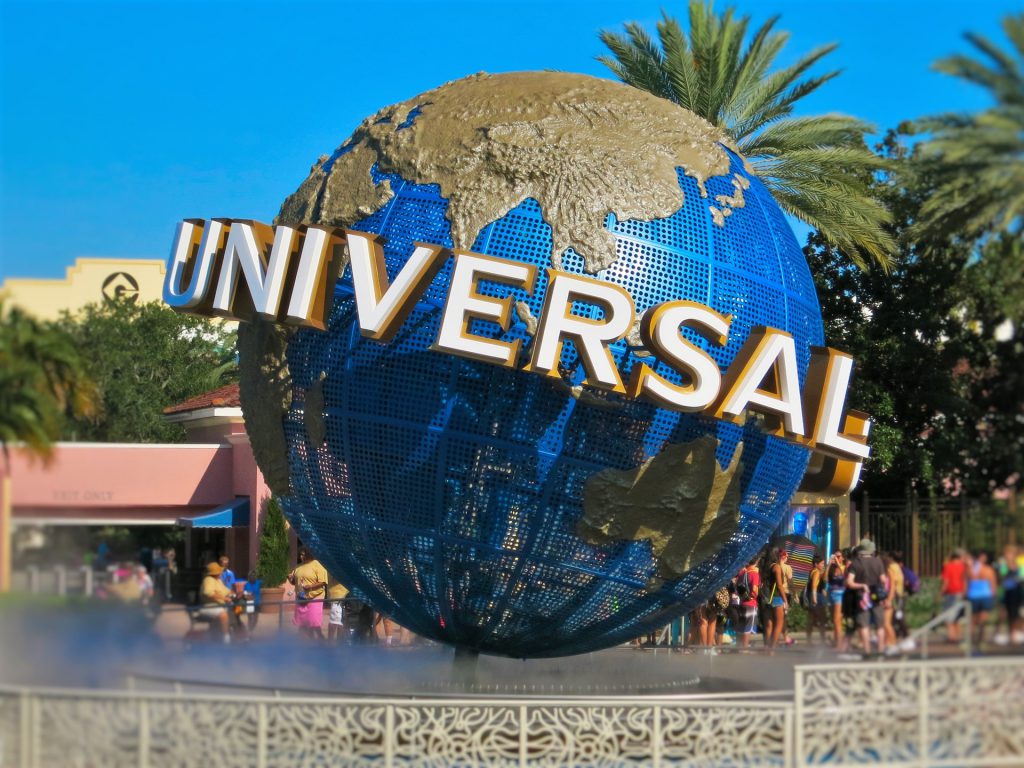 What time does Universal Studios open?
Universal Studios Florida is open 365 days a year from 9 a.m to 6 p.m. in the regular season.
Hours may change based on the busyness of the park.
How much does it cost to go to Universal Studios in Florida?
The cost of admission starts at $125, but I like discounts so I use Undercover Tourist to find cheap Universal Studios tickets.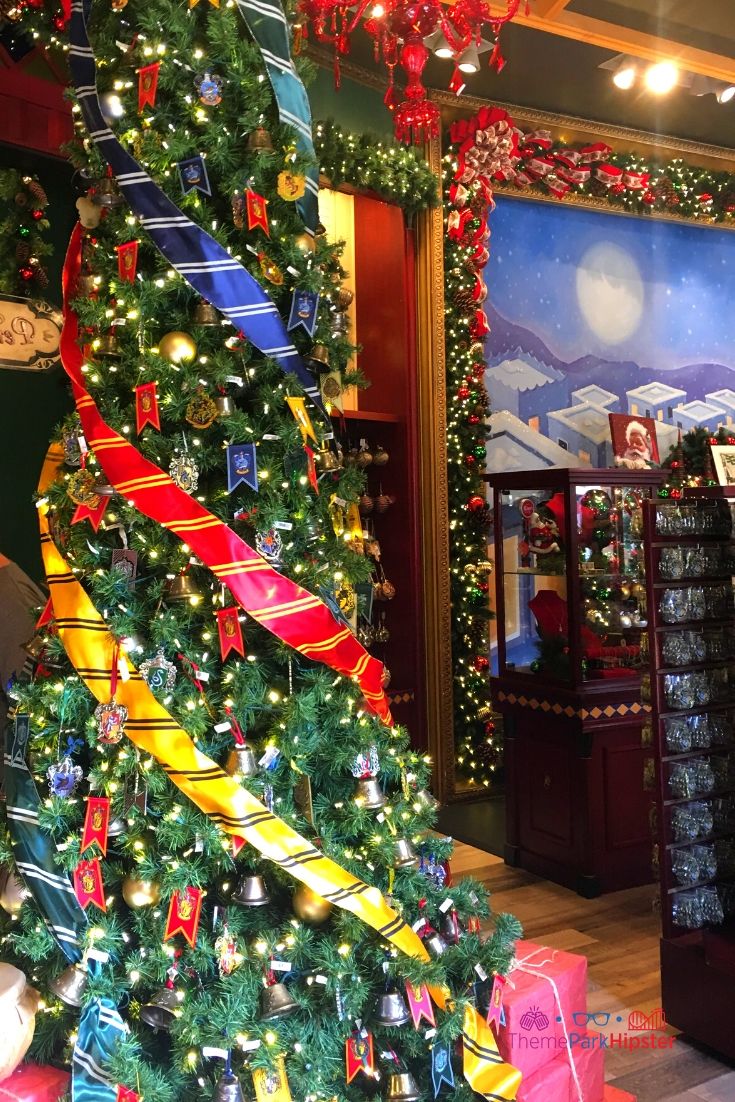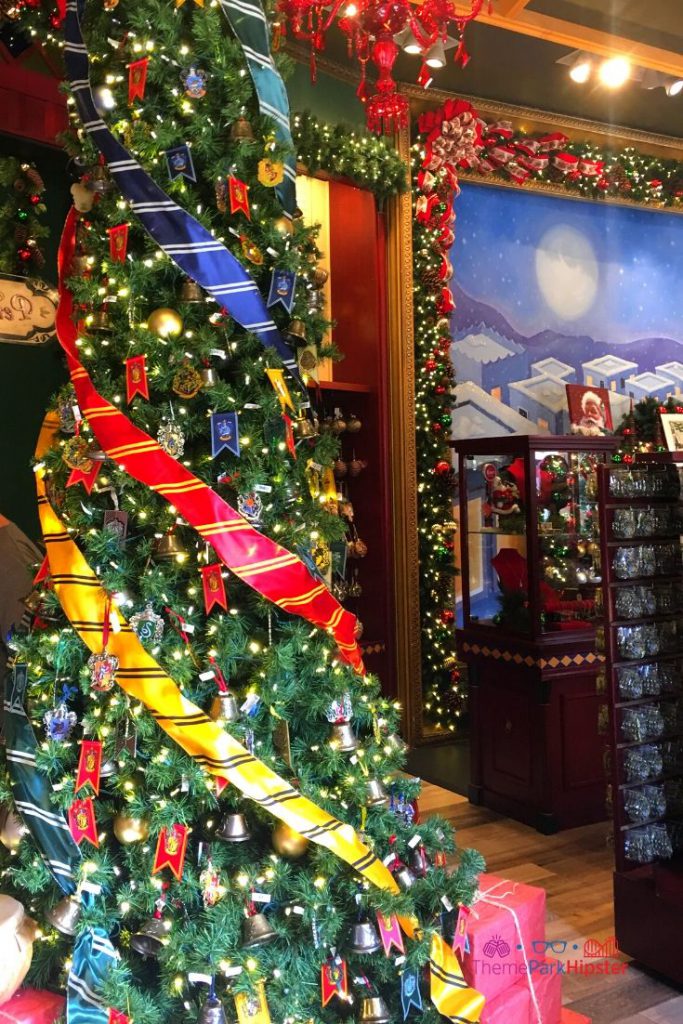 What should I do first at Universal Studios Orlando?
One of the best Universal Studios Orlando tips that I can give you is to start at Diagon Alley first.
This Harry Potter-inspired area will fill up quickly making the line for the two attractions (Escape from Gringotts and Ollivanders wand experience) extremely long.
If you're at Islands of Adventure, then you must experience Hagrid's Magical Creatures Motorbike Adventure first!
Final Thoughts on Christmas at Universal
I hope this guide for Christmas at Universal Orlando Resort helps you plan out your trip. The holidays at both Universal parks are truly magical during this time of year.
So, don' worry about trying to do and see everything. Just enjoy your moments exploring the attractions and save the others rides that you may not get to for another Universal visit!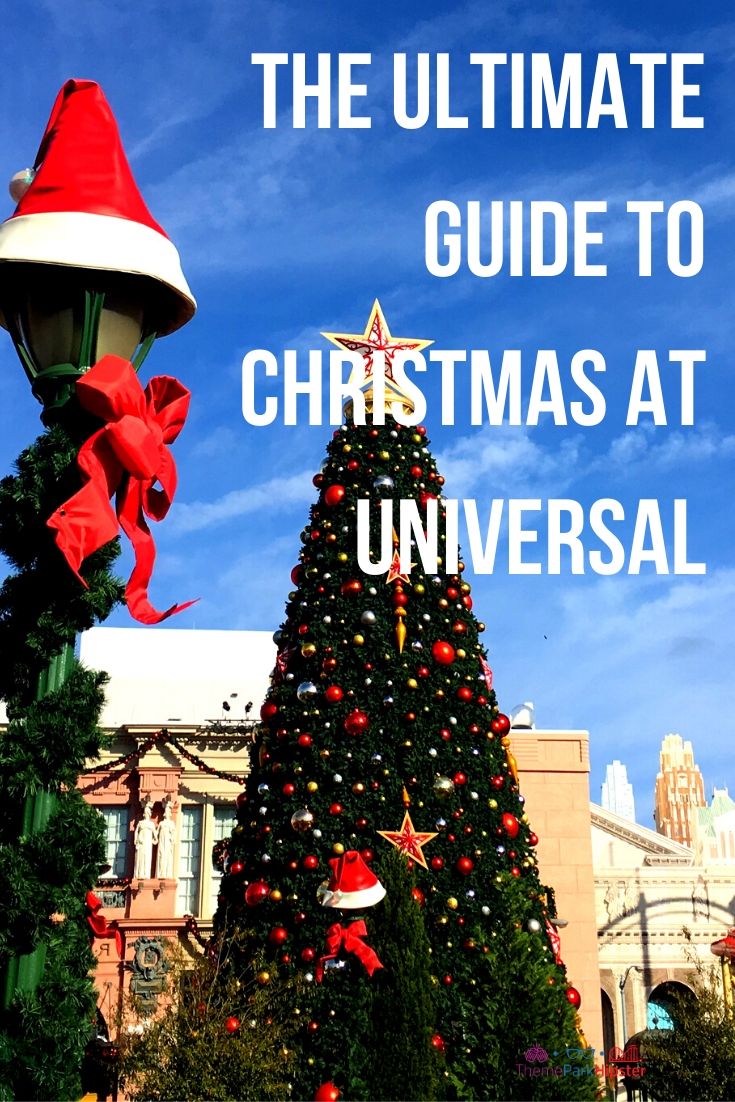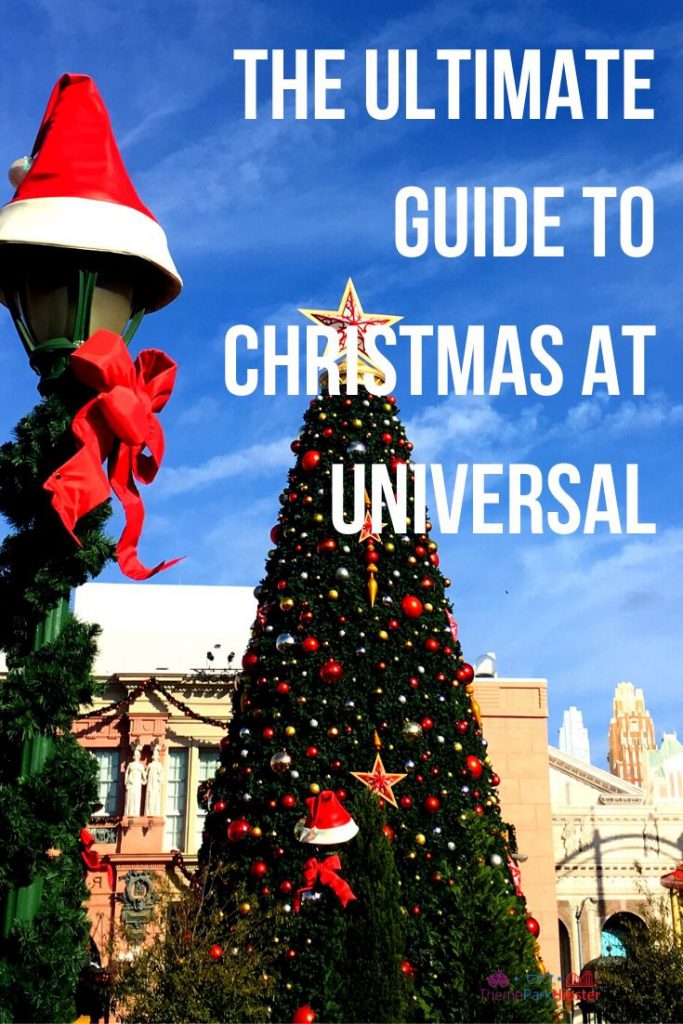 Let me know what your favorite holiday event is at Universal Orlando in the comment section below.
If you enjoy this article, then you'll love these holiday-inspired tips:
Until next time, Merry Christmas Hipsters!
NikkyJ
(Original Date: December 20, 2014/Updated November 30, 2020)