Christmas at Disney World is like no other vacation destination in the world and Epcot Festival of the Holidays adds to that seasonal magic in a big way.
The holidays around the world experience shows you how to enjoy this time of year with cultural traditions and practices from countries across the globe.
And believe me, Epcot does Christmas in Disney the right way!
After reading this guide, you'll be ready to spend your Yuletide season at Epcot Festival of the Holidays too.
THIS POST MAY CONTAIN AFFILIATE LINKS. PLEASE READ MY DISCLOSURE FOR MORE INFO. Thank you!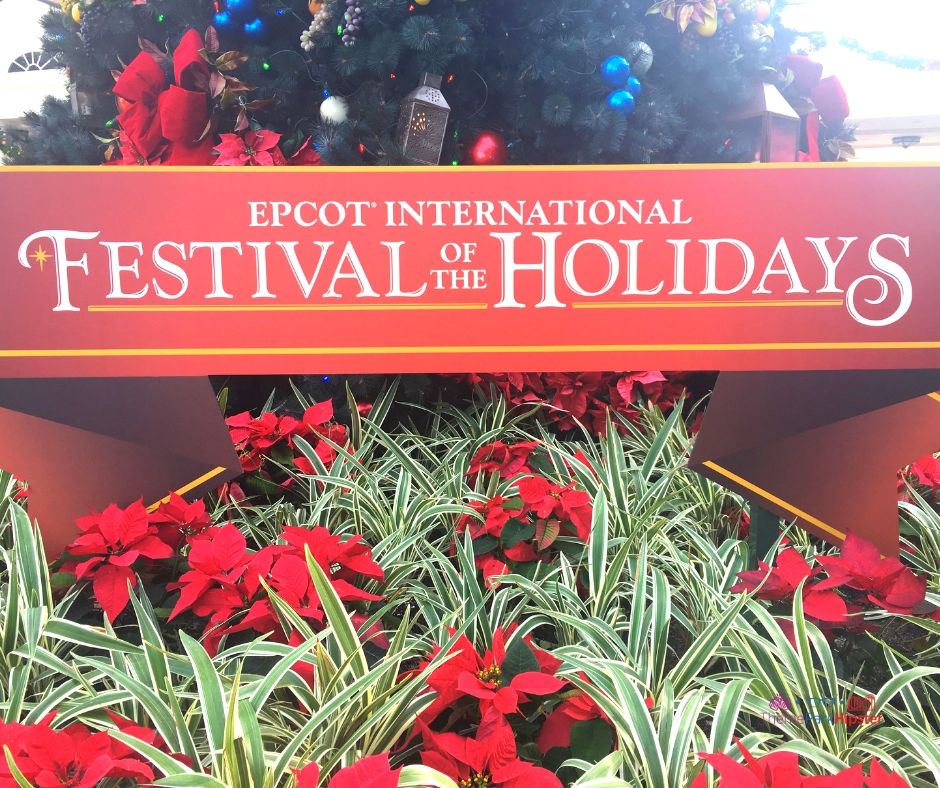 What is the Epcot International Festival of the Holidays?
This Epcot Festival is Disney's way of introducing you to global celebrations that take place around the world during this time of year.
At the Epcot International Festival of the Holidays you can expect to enjoy sweet and savory treats from the Holiday Kitchens and the opportunities to hear festive stories from Cast Members represented in each country.
What are the Epcot Festival of the Holidays 2019 Dates?
This seasonal Epcot Festival will take place from November 29th through December 30th of 2019 and is included with your theme park admission!
Epcot Festival of the Holidays Tips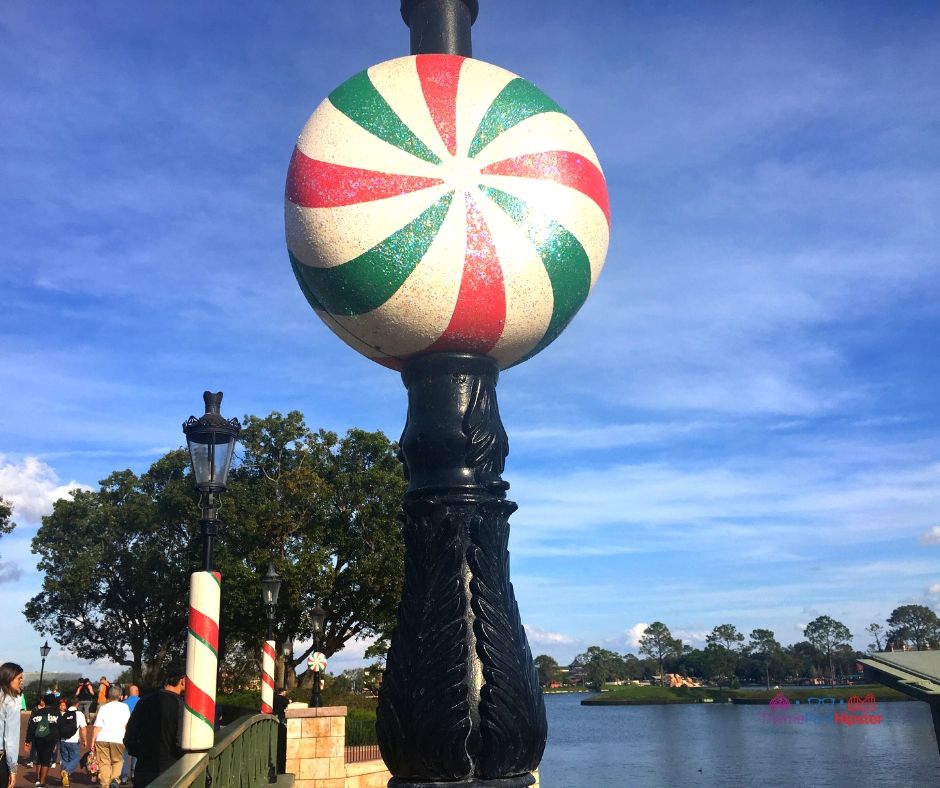 Now that we have the basic information out of the way, I take it as my honor to give you the best tips to maximize your time and money at this holiday event!
1 – Start Early
Coming early to experience the holidays around the world will give you a chance to pace yourself.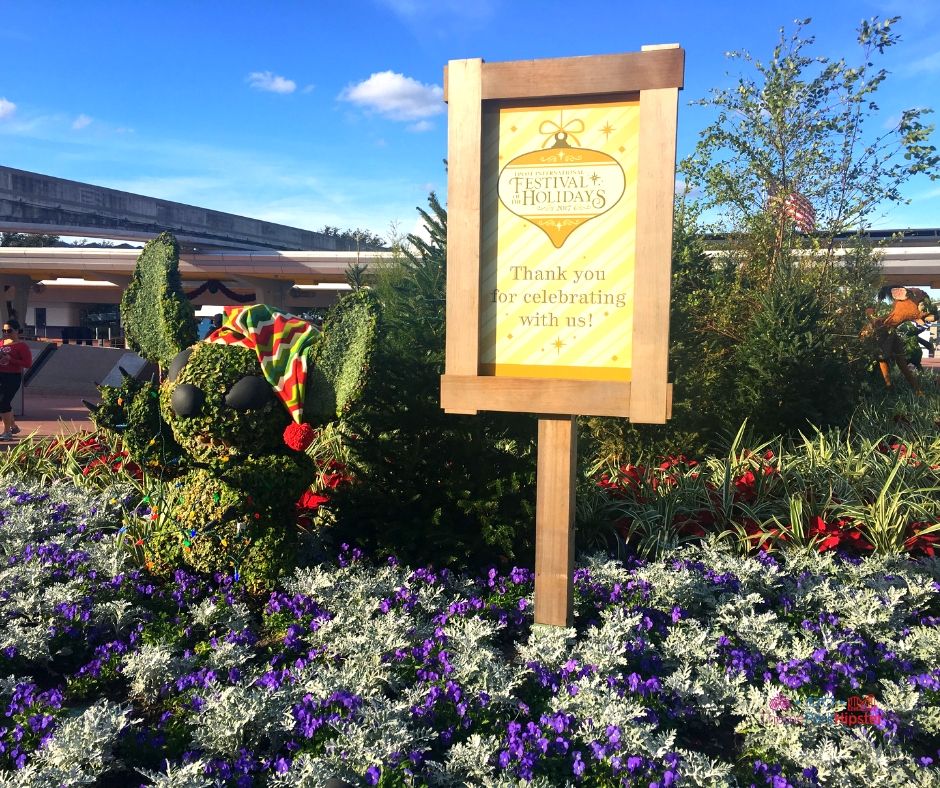 You will be able to enjoy not only the amazing food that's being offered, but you'll also get to experience the attractions and seasonal activities in both Future World and World Showcase.
ORDER NOW to secure your theme park ticket reservation in the parks! GET MY TICKETS.
2 – Map Out Your Day
This is another classic tip for any avid Disney traveler. Mapping out your day will save you the headache of missing out on any of your must do items, especially if you're only able to visit once.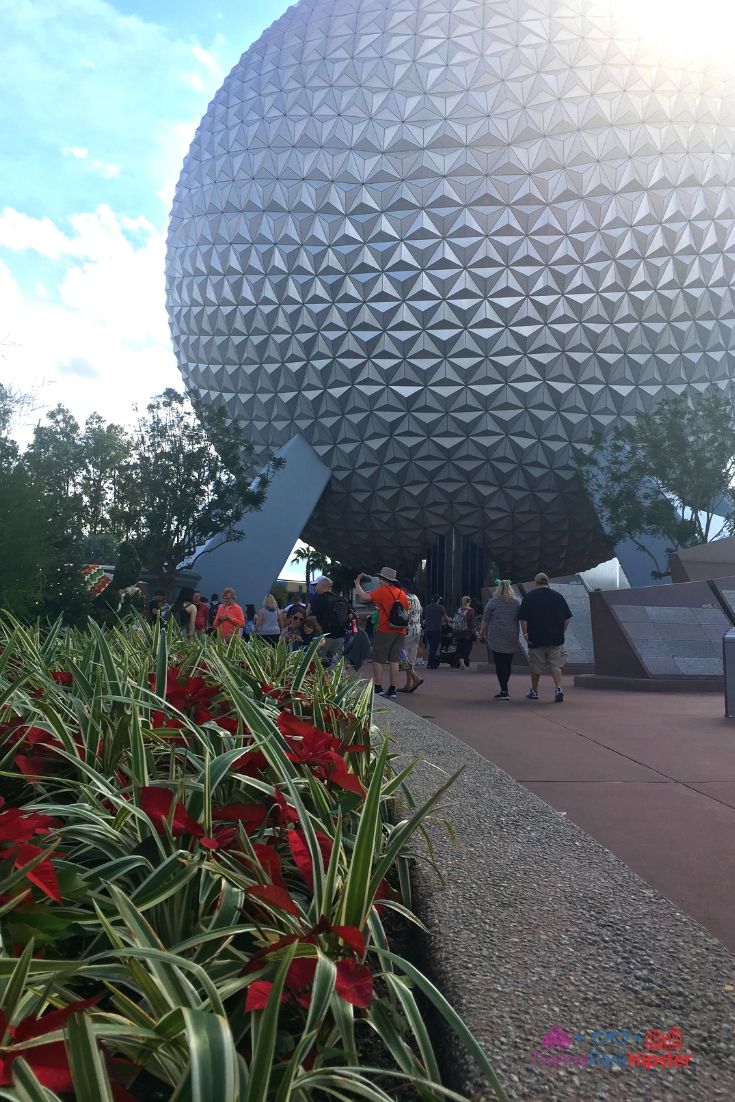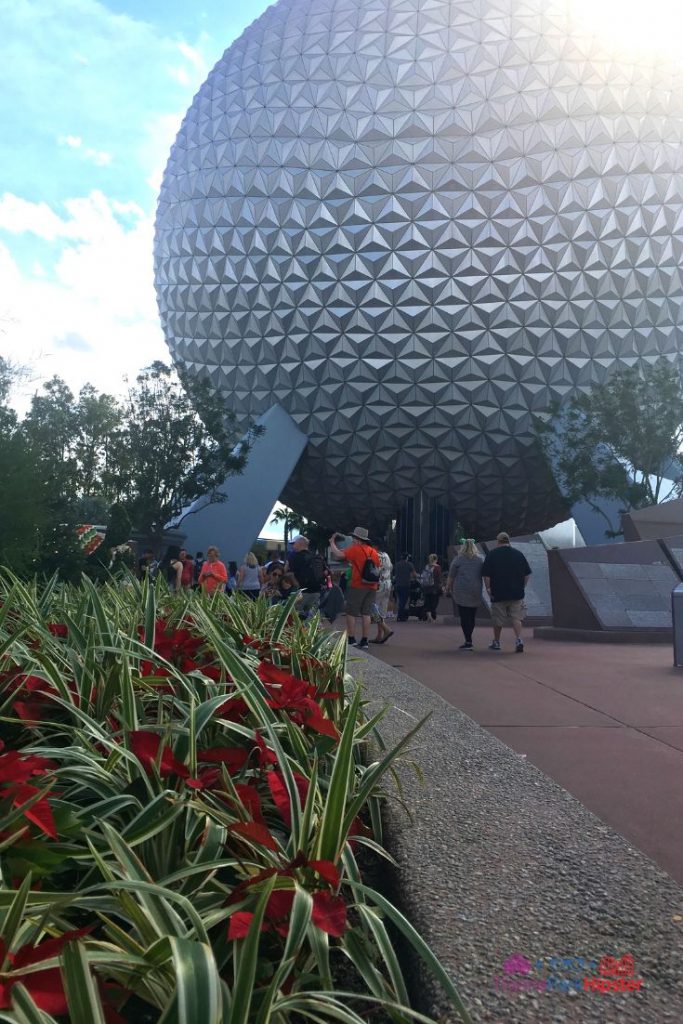 This tip is very important, because it will help guide you on:
Where to find each kitchen (food booth at Epcot)
What time the holiday activities will start
Information regarding speakers, performers, and other special Disney guests
Hipster Power Tip: Do the popular attractions in Future World first such as Soarin Around the World and Test track in the first part of the day, then head over to World Showcase to enjoy the other holiday treats.
3 – Get a Festival Passport
Festival Passports are free and available all over Epcot. The passport is a booklet that allows you to personalize it with your name, country, date issued, and date of completion.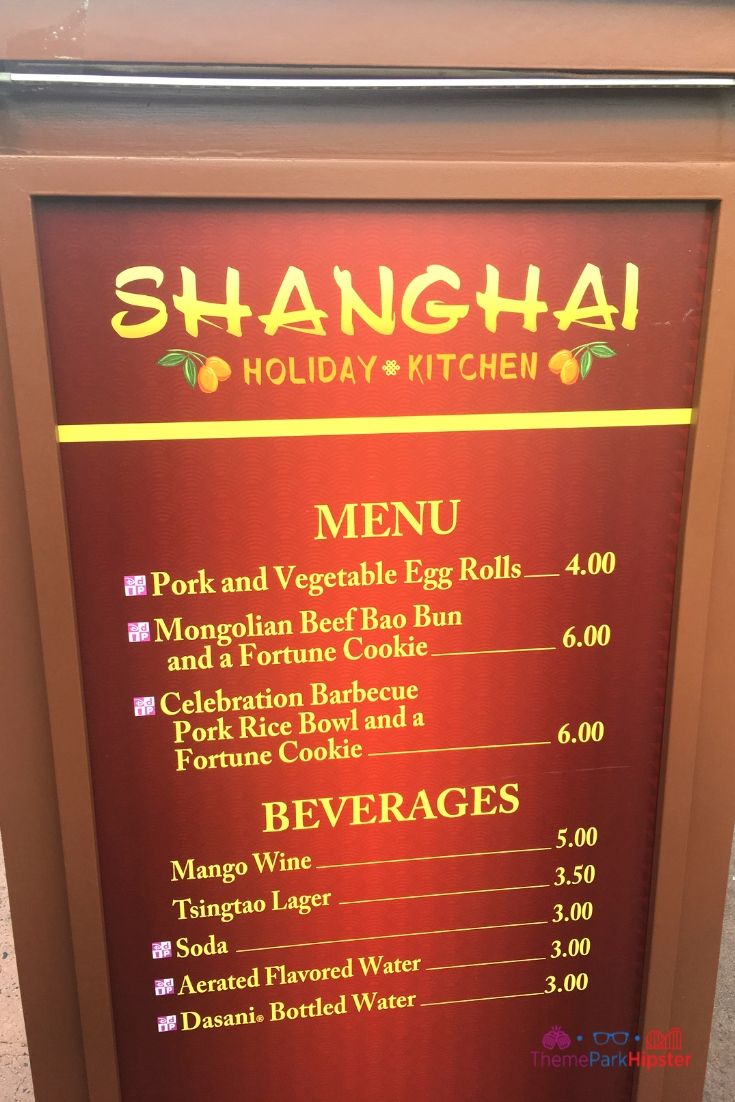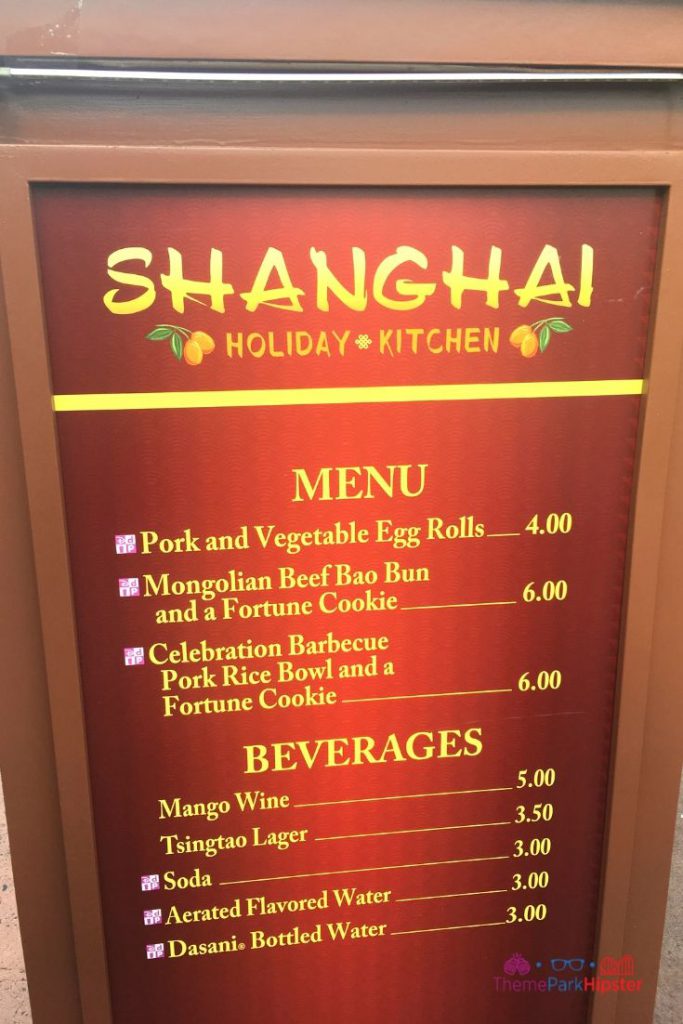 It also includes the locations of the cookie trail, detailed food booth dishes, merchandise options, and Epcot Processional information.
Stickers are also included for you to mark off which booth you've visited.
4 – Visit all the Holiday Kitchens
While enjoying the holidays around the world at Epcot, be sure to eat your way through the kitchens.
In case you don't know, the kitchens are little food booths that give you a sample size of a seasonal dish for the country represented.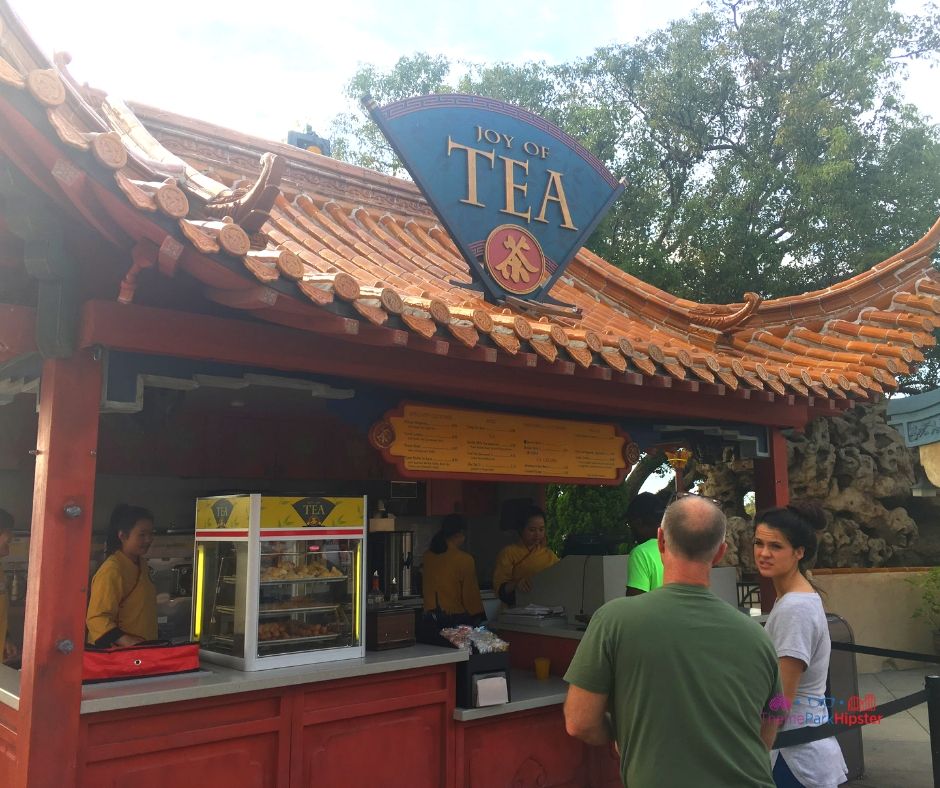 Below are the 2019 Holiday Kitchens at the Epcot Festival of the Holidays:
Las Posadas Holiday Kitchen in Mexico
Shanghai Holiday Kitchen in China
Bavaria Holiday Kitchen in Germany
Prost! Craft Brews
Tuscany Holiday Kitchen in Italy
L'Chaim Holiday Kitchen
American Holiday Table Kitchen in America
Shi Wasu Holiday Kitchen in Japan
Sapphire Holiday Kitchen in Morocco
Le Marché De Noël Holiday Kitchen in France
Yukon Holiday Kitchen in Canada
Feast of the Three Kings Holiday Kitchen
Holiday Sweets & Treats Kitchen in the Promenade Refreshments
5 – Go Over the Epcot Festival of the Holidays Menu Before Your Visit
Since you'll have a new way of celebrating the holidays at Disney World, you should not only have a game plan of what to do, you'll want to map out all your must try food at Epcot.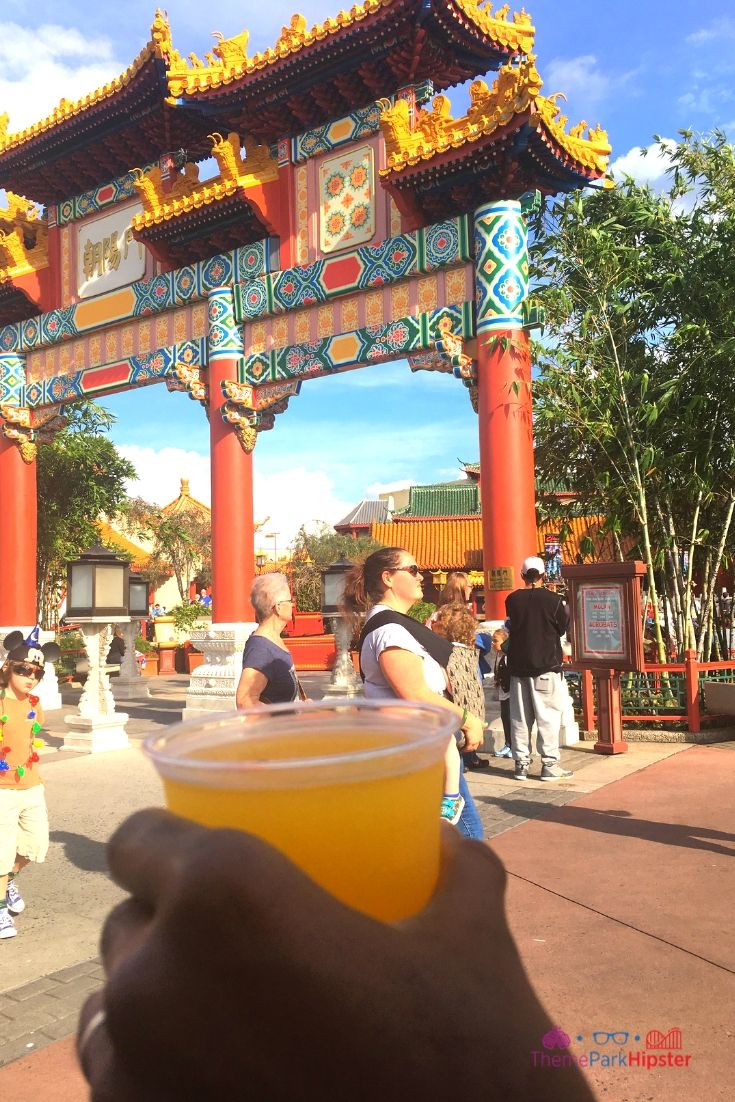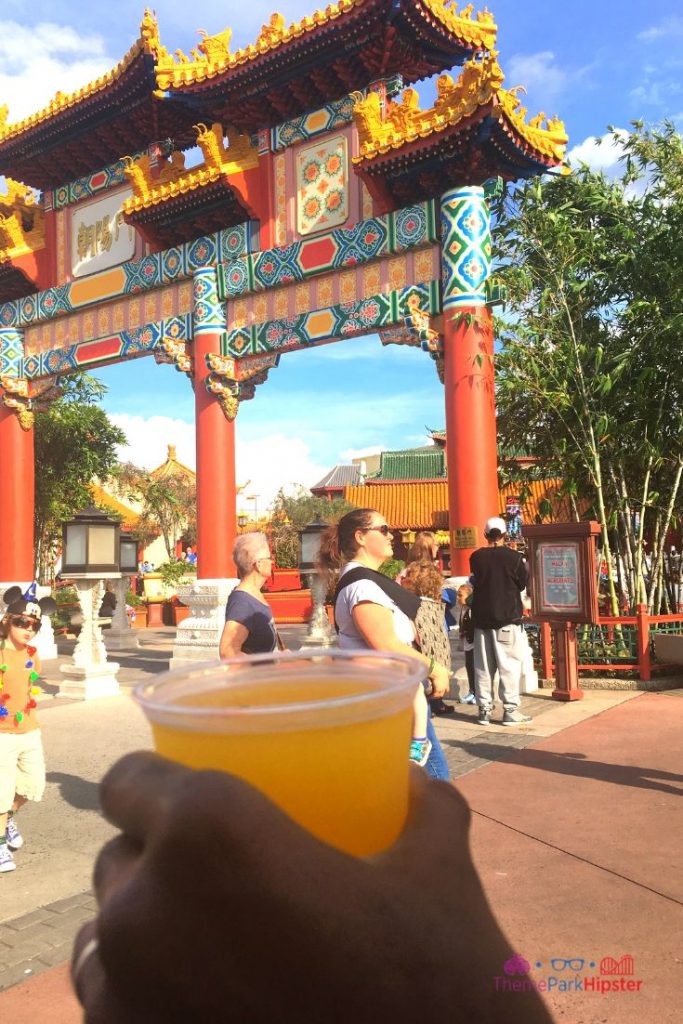 You can review the menu at towards the end of this guide.
6 – Watch the Holiday Storytellers
The thing I really love about the holidays around the world at Epcot is listening to the storytellers. Many of the countries inside World Showcase highlights a significant holiday pastime of its culture through oral tradition.
From Santa Claus cheery stories to legends of the Great White North from Canadian Voyageurs, there's something you'll learn from this incredible addition to the event.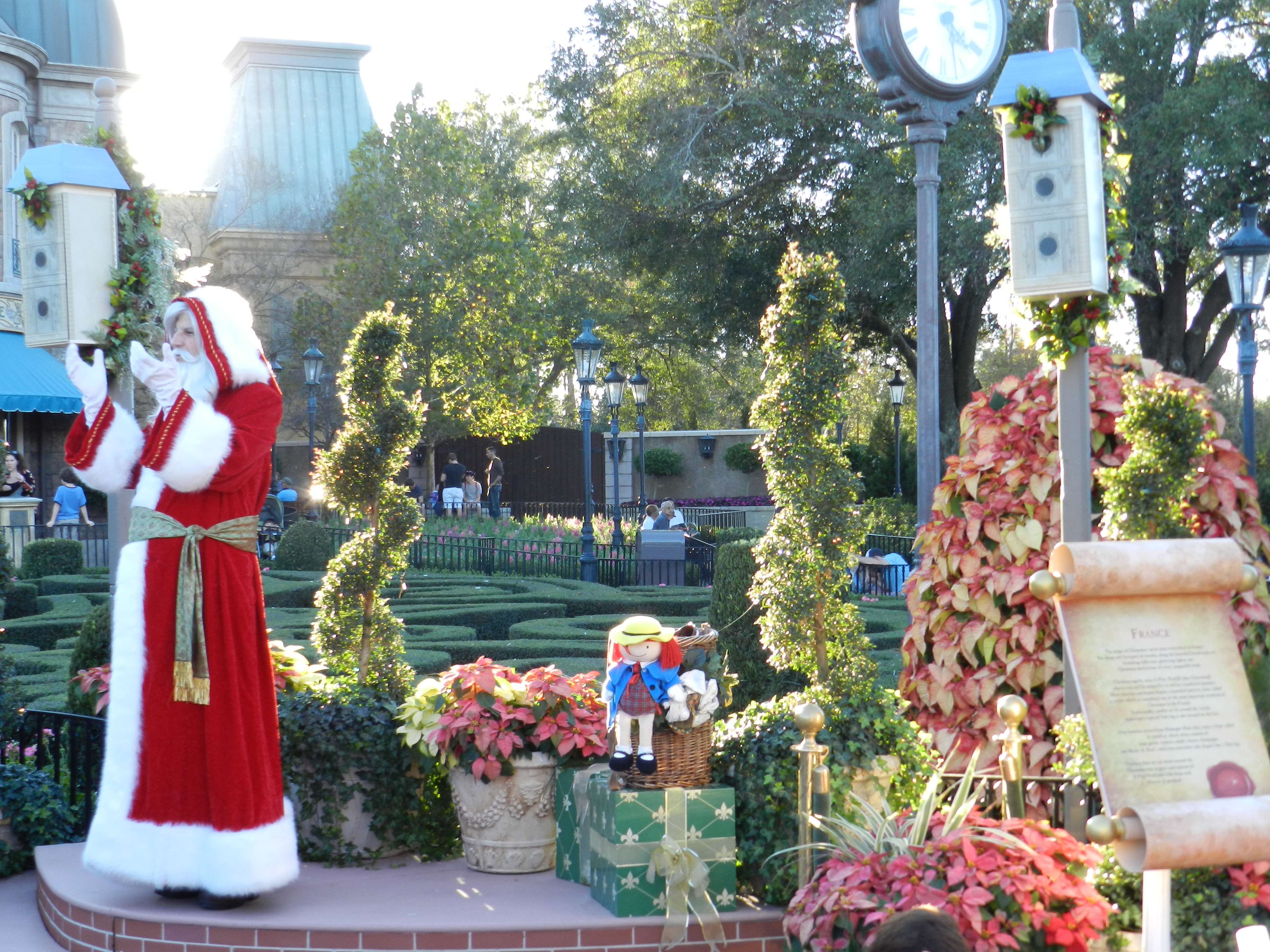 2019 Holiday Storytellers
Mexico (Listen to tunes of Fiesta de Navidad with mariachi band and dancers)
Norway (Watch the mischievous Barn Santa try to help tell the Christmas storyteller in Norway)
China (Watch the Chinese New Year lion dance)
Germany (Listen folk music inspired by the holidays)
Italy (Learn how Italy celebrates the Epiphany)
The American Adventure (Meet Santa and Mrs. Claus and learn about Hanukkah and Kwanzaa)
Japan (Learn about the Daruma doll)
Morocco (Listen to festive band play their own holiday music)
Between Morocco and France (Learn about the Hanukkah celebrations across the globe)
France (Listen to Père Noël speak on the Magic of Christmas)
United Kingdom (Learn about the holiday traditions of the U.K. from Father Christmas)
Canada (Learn about the Great White North holiday traditions)
7 – Go During the Weekdays
For the best time I recommend attending the festival during the weekdays (Monday through Thursday). These days tend to be the least crowded days at Epcot.
This will help you be able to make the most of your time at the festival.
How crowded is Epcot during Thanksgiving and Christmas?
Any major holiday should be avoided at the Disney parks. However, the week of Thanksgiving and the last two weeks of December tend to be the busiest times of the year to visit Walt Disney World.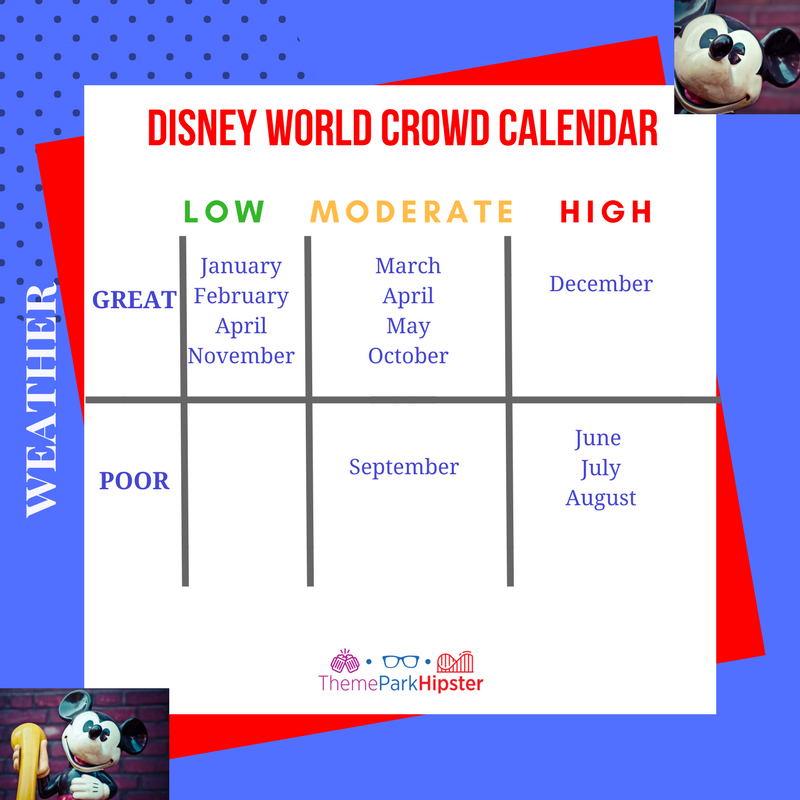 You can learn how to beat the crowds at Disney here.
8 – Watch the Voices of Liberty
During the Christmas season at Epcot, the Voices of Liberty trade their patriotic tunes for holiday classics. This is definitely a must do during the festival and you can catch them inside the lobby area of the American Adventure.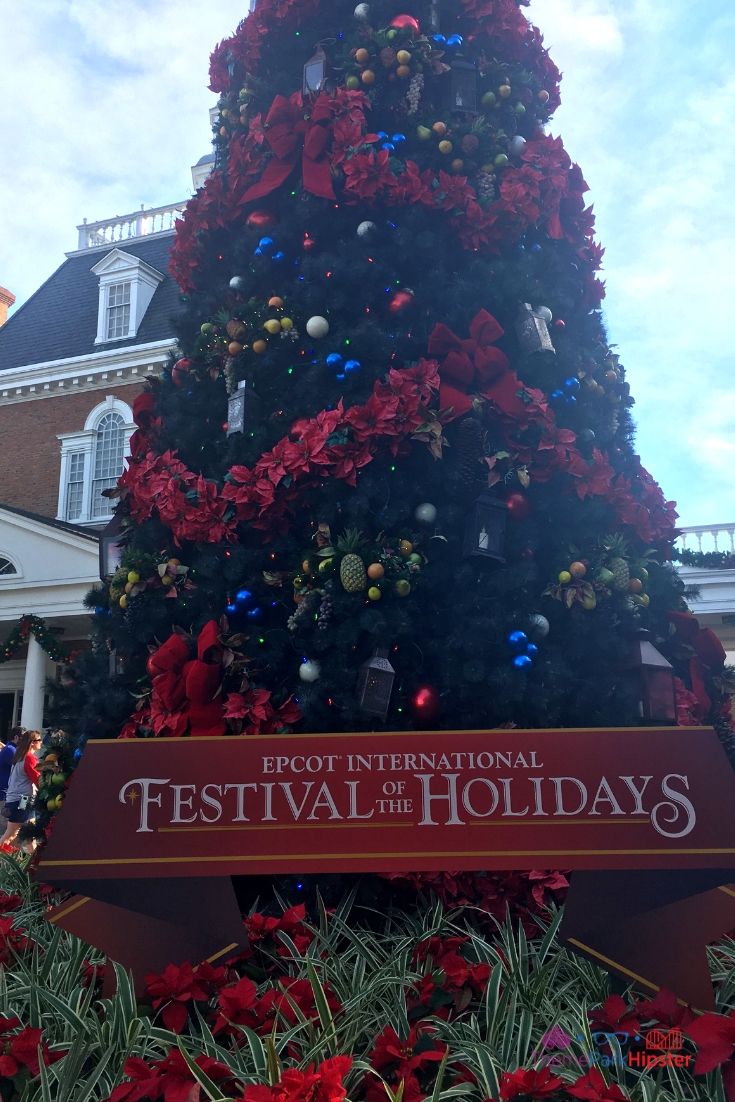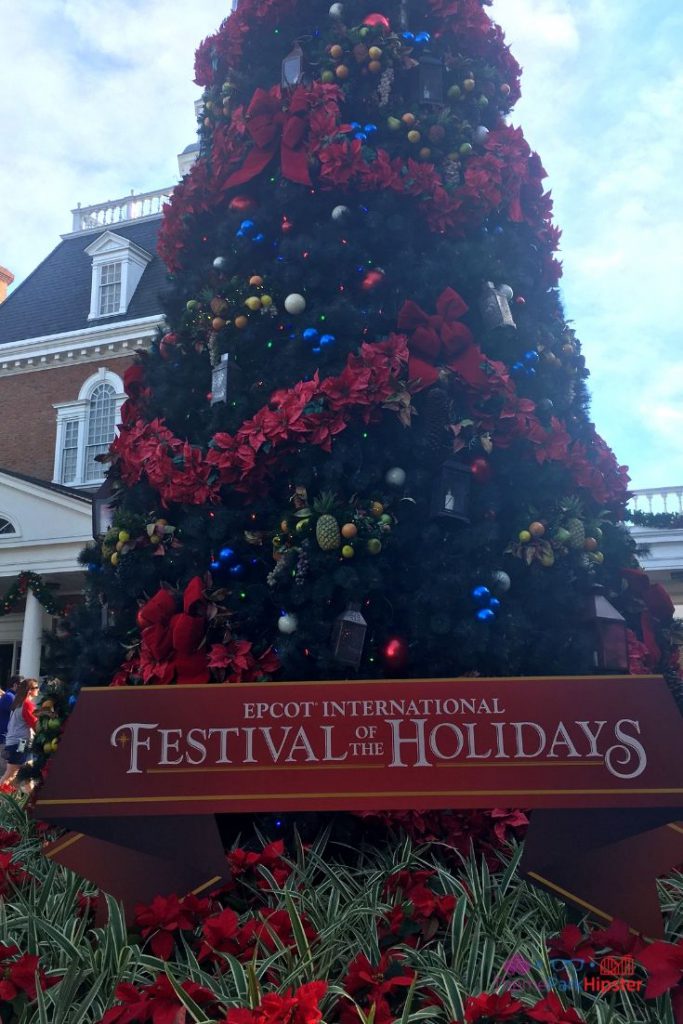 9 – Plan to Visit Multiple Times
The Epcot International Festival of the Holidays is like no other Yuletide festival out there. That's why I recommend visit on multiple occasions throughout the season.
You will need a trip to try all the seasonal treats, a trip for participating in each holiday activity, and a trip to retry your favorites.
10 – Enjoy Candlelight Processional
The Candlelight Processional at Epcot brings you along on the incredible Nativity story. Each year a celebrity narrator takes Disney guests through the journey complete with a mass choir and a 50-piece orchestra.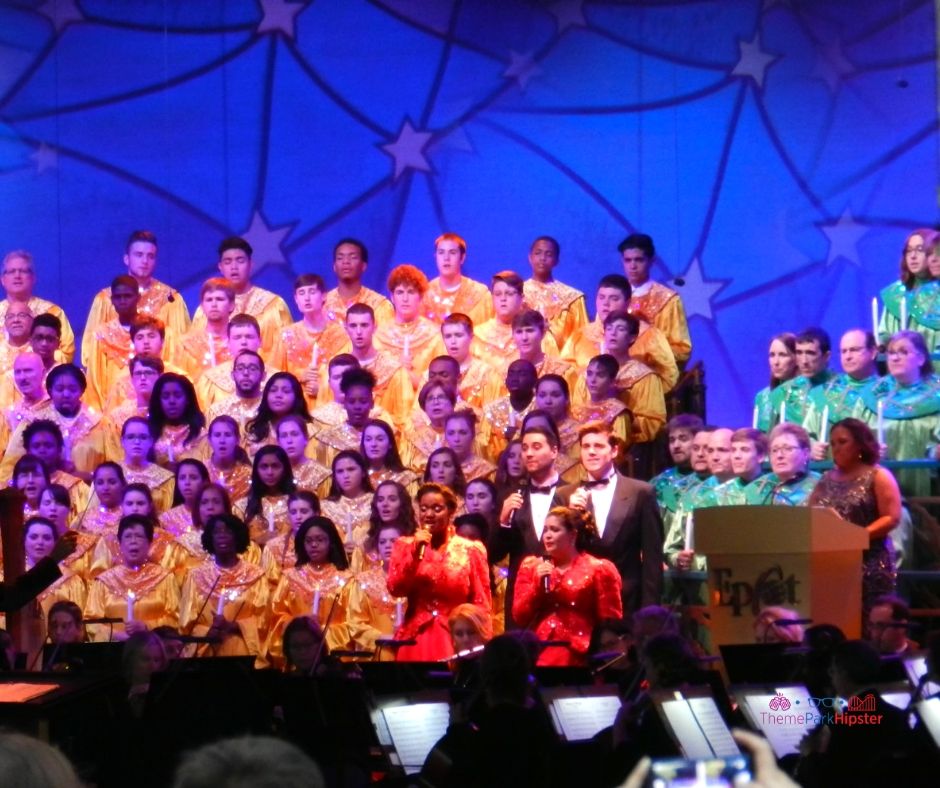 Each evening the choir, that's shaped like a Christmas tree, transports you magically into that wonderful night in which the Savior was born.
This year's festival is bringing back fan favorites such as Neil Patrick Harris and Whoopi Goldberg, but there are also some other good celebrities coming to help make this amazing annual holiday even more spectacular!
When is the Epcot Candlelight Processional and what are the times?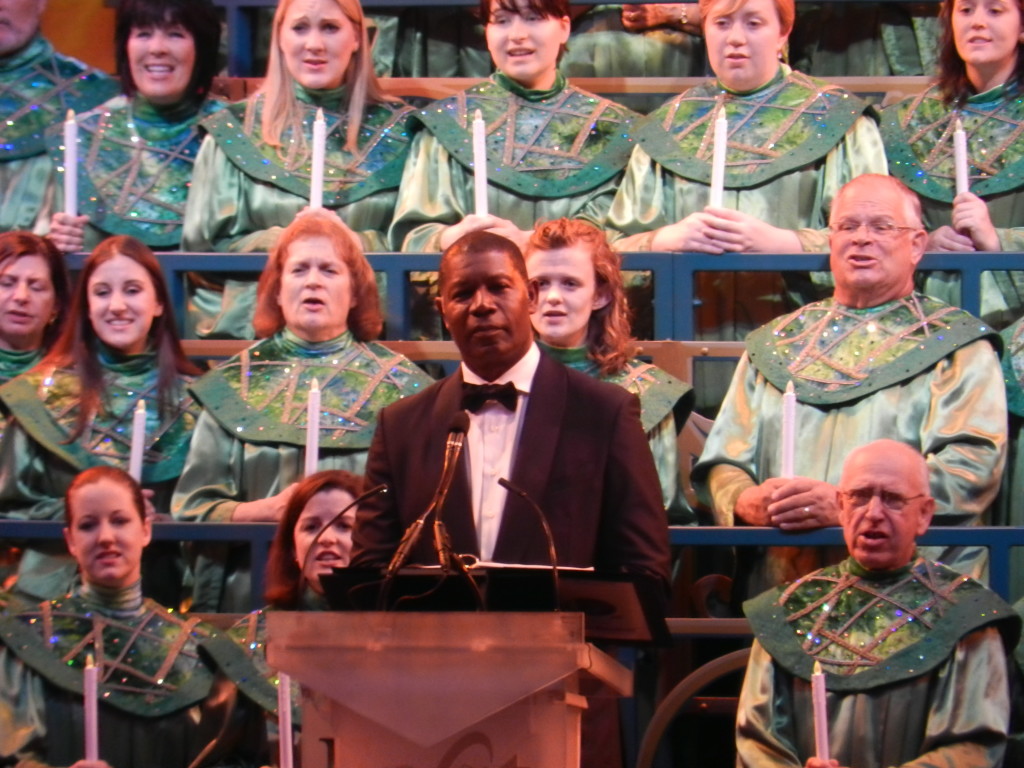 This holiday event runs nightly from November 29th through December 30th of 2019 with three showtimes per night (5:00, 6:45 and 8:15 p.m.).
Hipster Power Tip: I've found the second and third shows tend to be the best. The narrator is usually warmed up and there's a better opportunity to get the seat of your choice.
11 – Buy a Disney Wristlet Gift Card
Tasting the many samples without a set budget can turn a fun trip into one of financial regret…
…trust me, I've made this mistake a few times.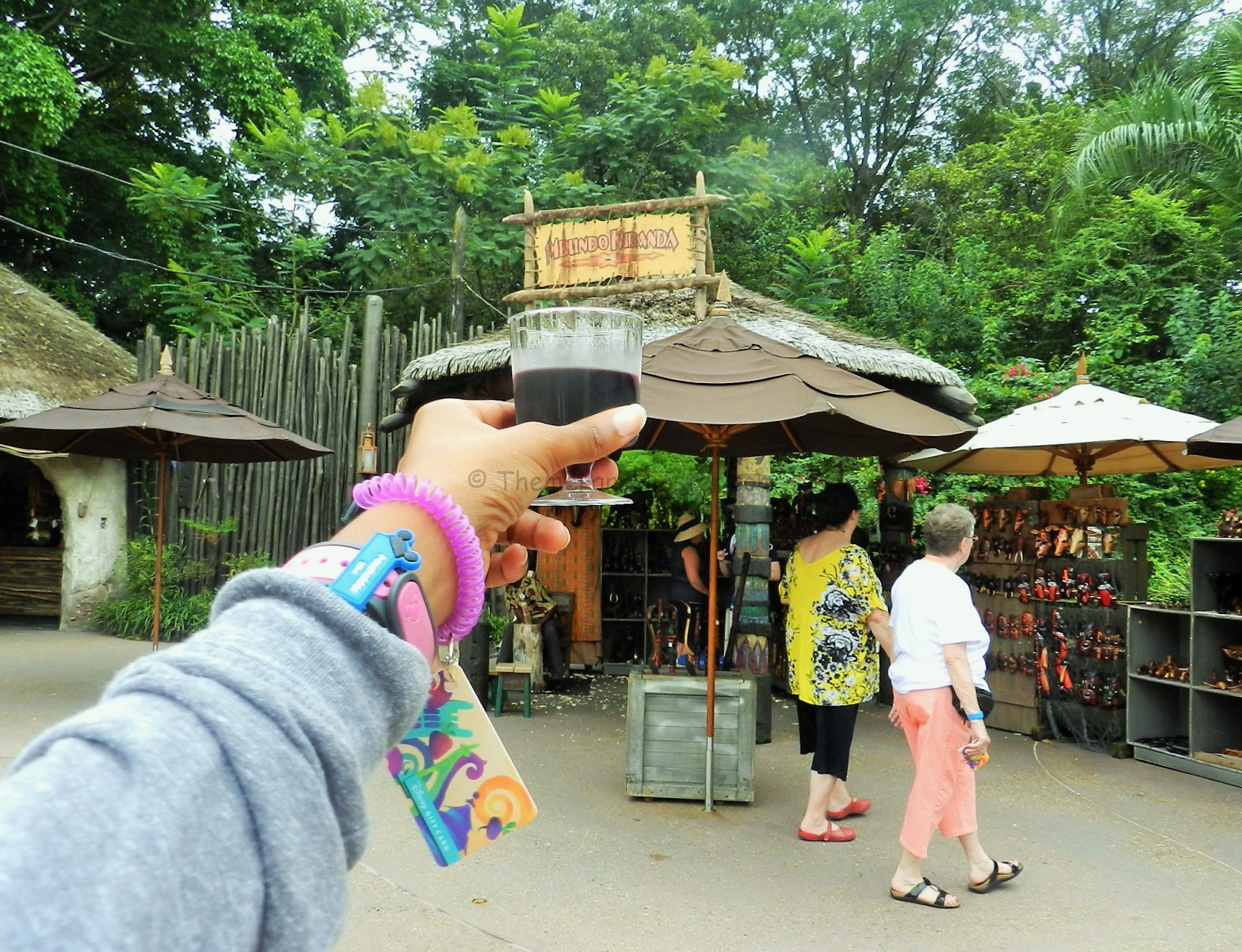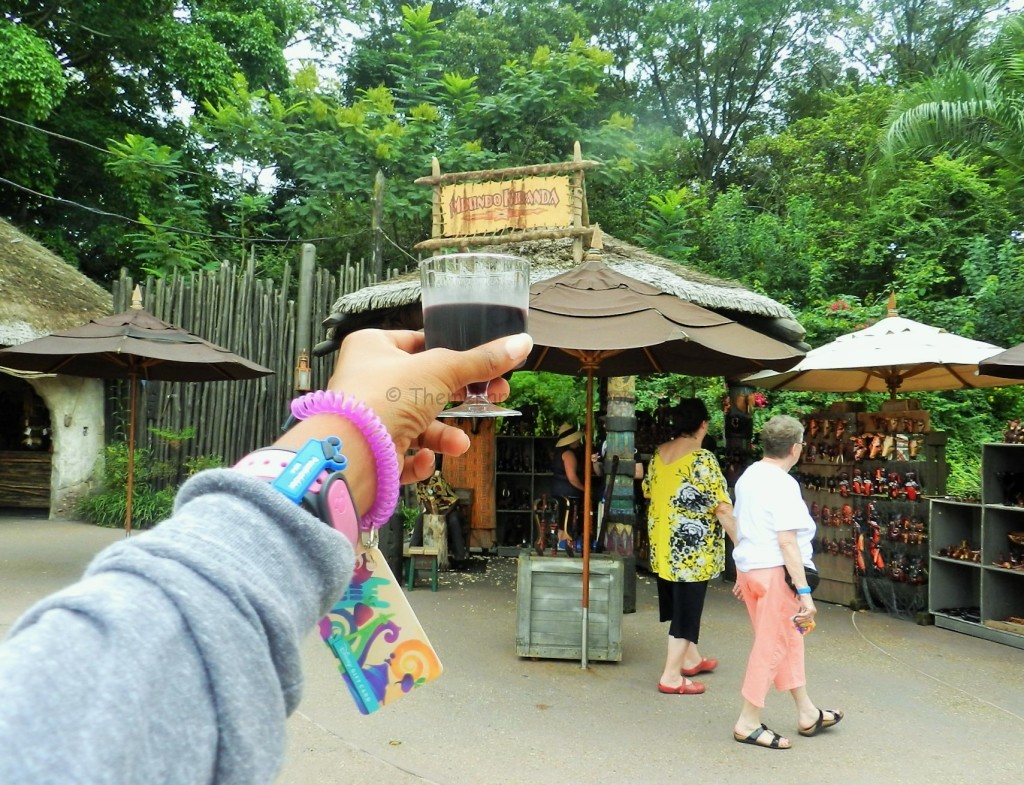 So, be sure to put buying a Disney wristlet gift card at the top of your priority list. It will prevent unnecessary swiping of your bank card which may lead to a not so magical time at Disney's Epcot.
12 – Remember that the Kitchens Close Before the Park Does
Just to make sure you're not surprised on your trip; the Holiday Kitchens do close at 9 p.m. which is earlier than the closing time of the park on some nights.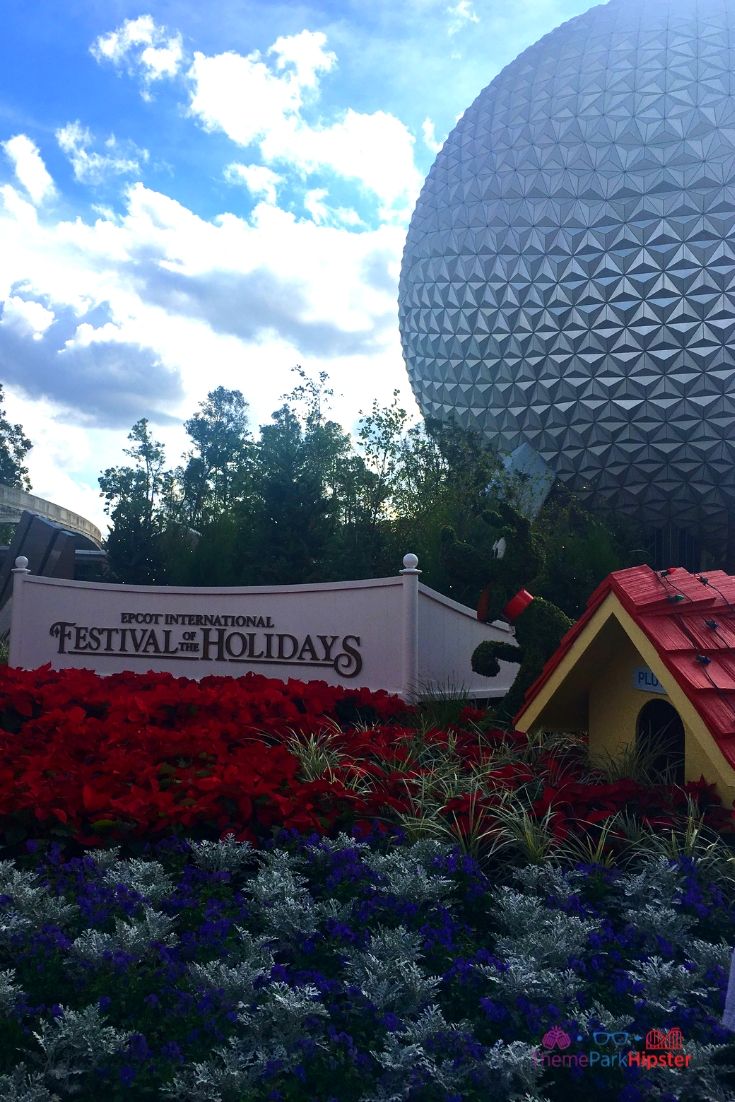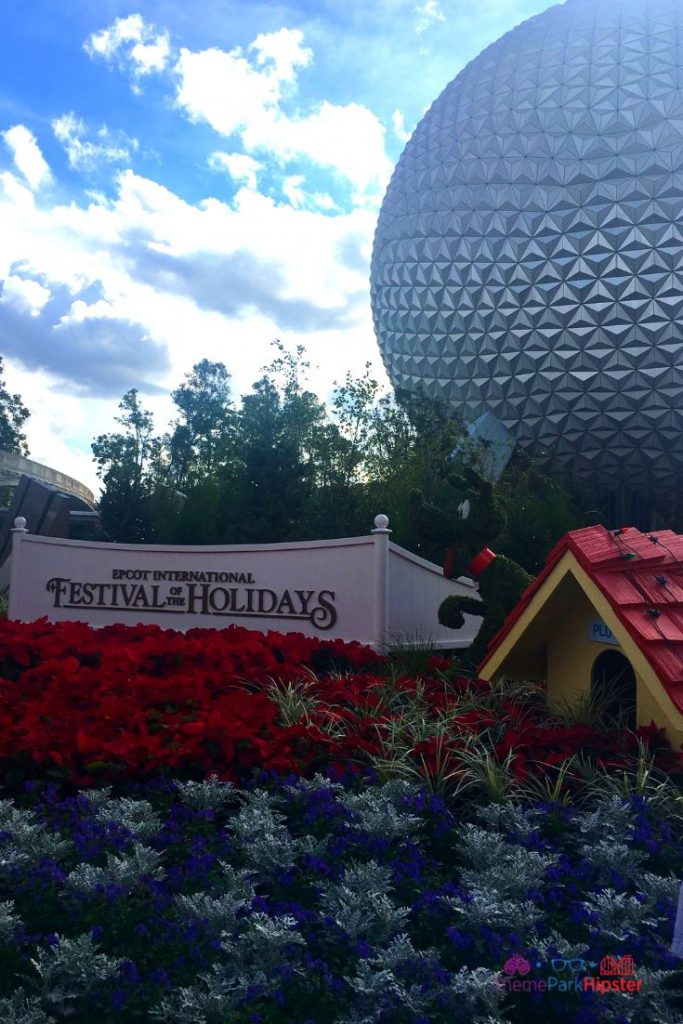 So, be sure to plan out your day with that time in mind that way you don't miss any of your high priority treats on your list.
Learn how to find your perfect vacation home rental near Disney World by Clicking HERE!
13 – Budget for Your Day
Believe it or not, $3 here or $5 there adds up quickly. I recommend budgeting $45-$55 for each person in your party.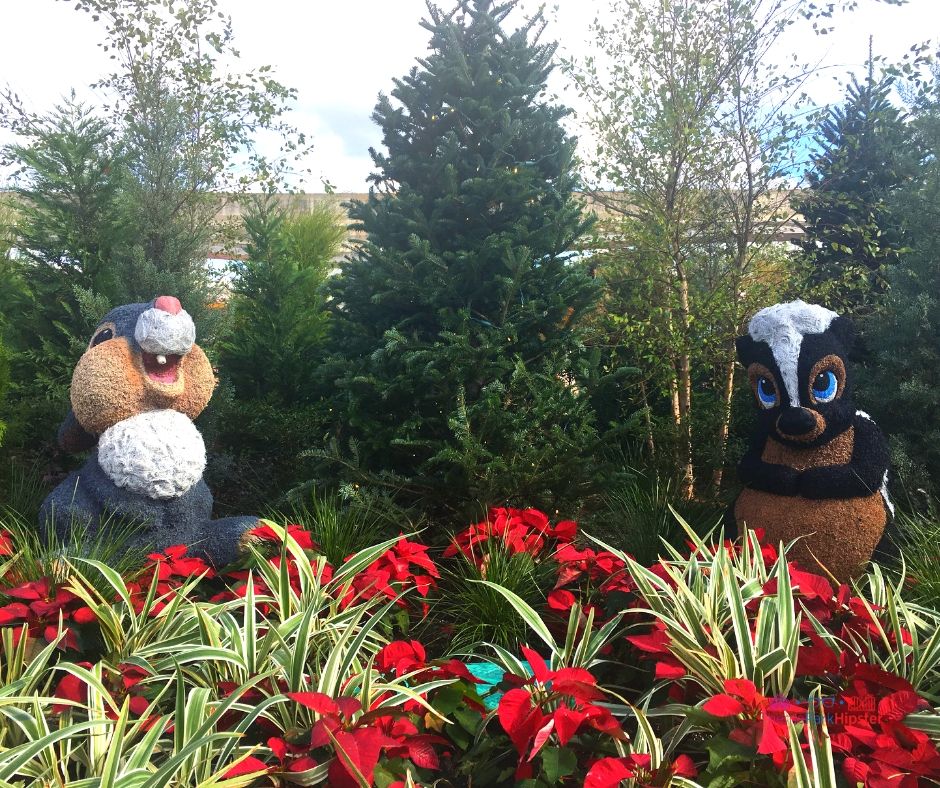 And that's just for food!
Beer and wine samples are poured at about 3 ounces for wine and 6 ounces for beer or cocktails. On average, adult beverage samples usually cost between $3-$9 with cocktails around $9.50.
14 – Split the Cost
Going with a friend or two or three lowers your budget and makes the event memorable. You can share multiple dishes without leaving Epcot broke.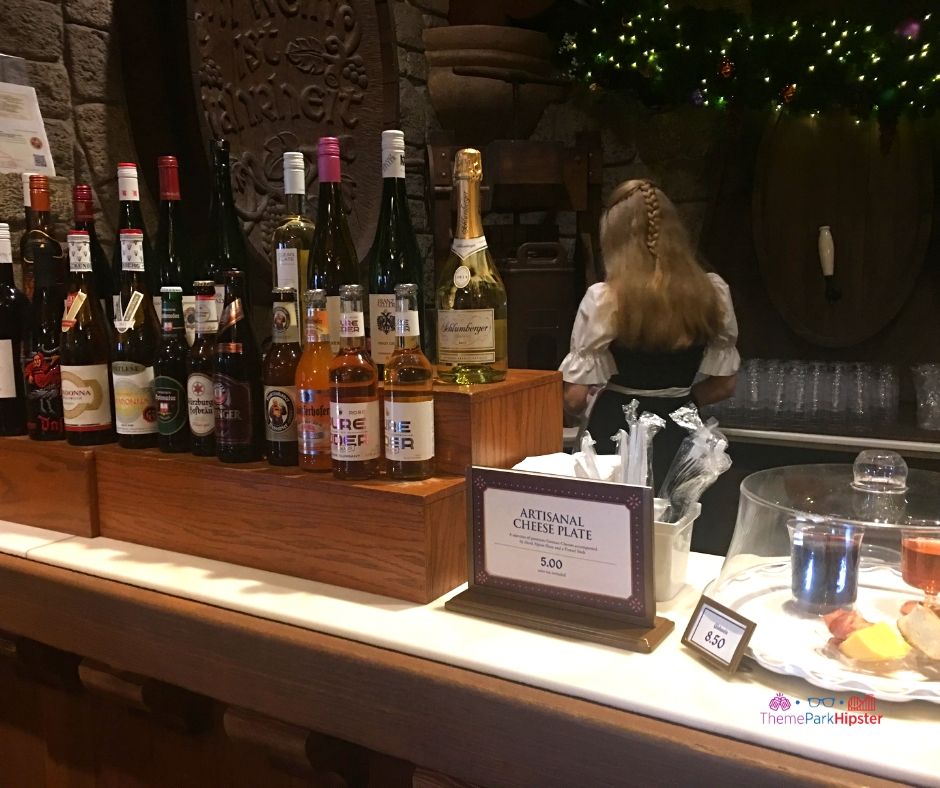 Hipster Power Tip: Share a beer or wine flight with a friend. Each flight contains 3 to 4 samples.
15 – Share Your Table with Others
It's Epcot and it's your home, so why not make new friends by sharing your table. On busy festival days, finding a table can be hard.
If your group is small and you have an extra spot, why not invite someone over who you see searching the area for a place to enjoy their fabulous dish.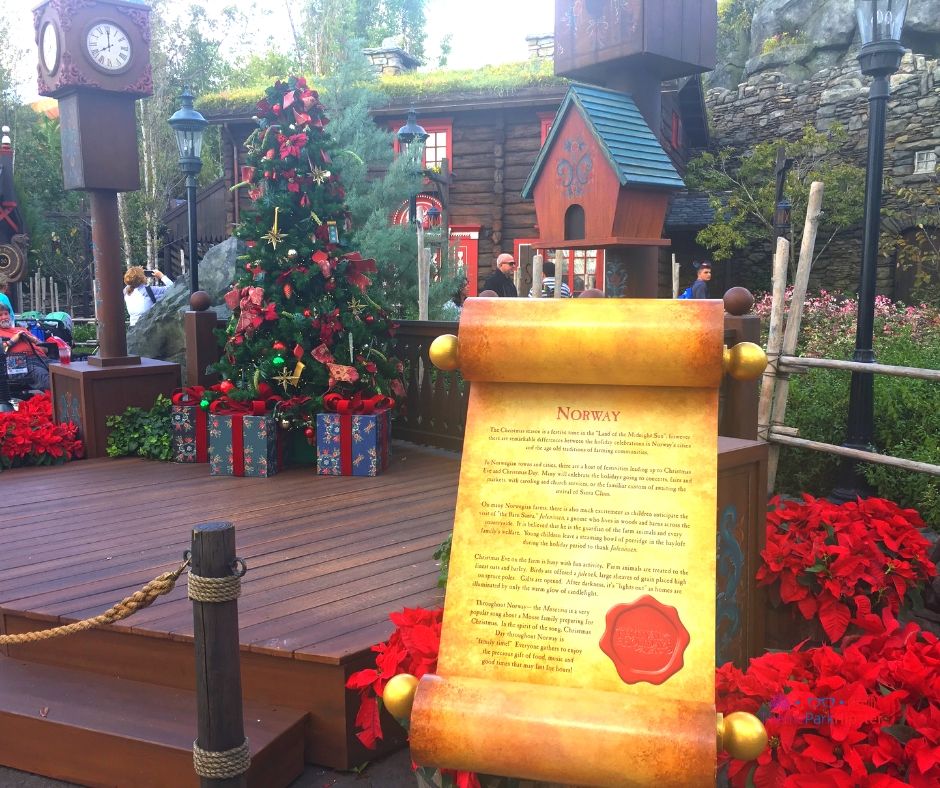 16 – Plan for A Cab or Have A Designated Driver in The Group
Previewing the festival's menu gives you an idea of what delicious treats can be expected. There are lots of drinks (mostly adult inspired) that will hopefully leave you balanced and able to walk out.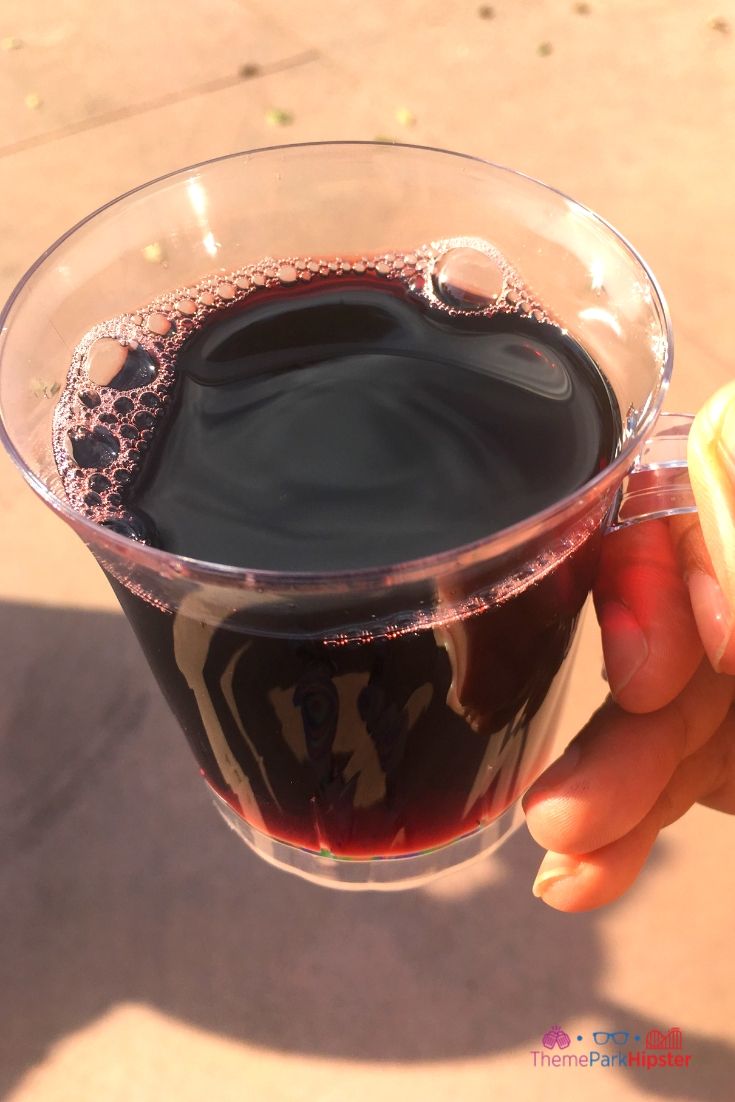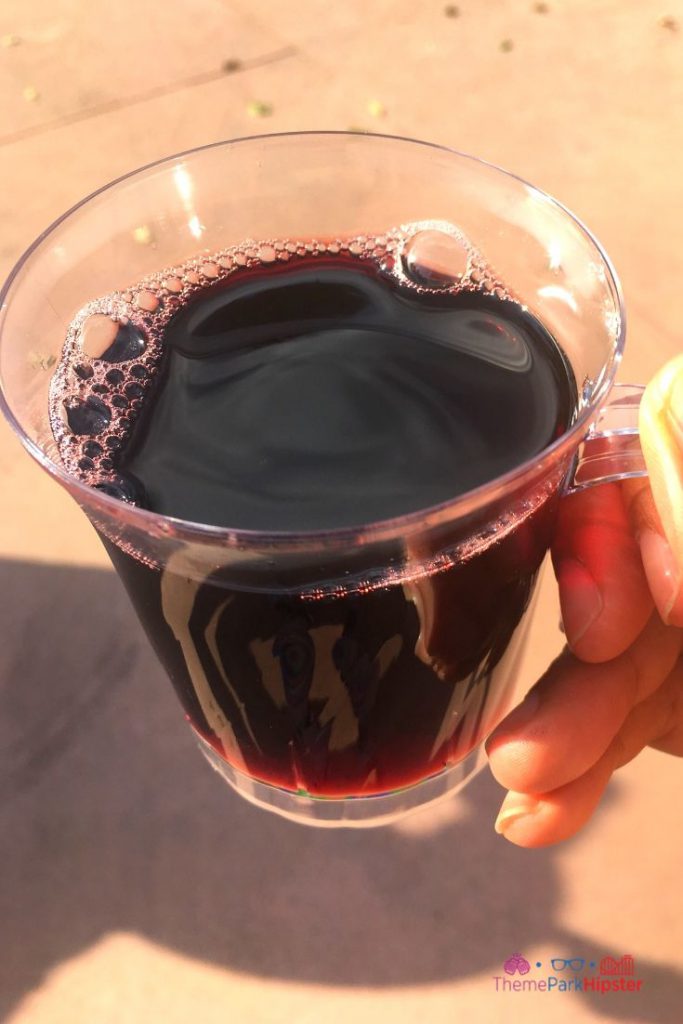 Be sure to have a plan for this kind of indulgence, it makes for a safe and fun experience at Epcot.
Hipster Power Tip: Stay hydrated by drinking lots of water and taking frequent breaks.
17 – Watch Joyful! A Gospel Celebration of the Season
This group of gospel singers really know how to bring the house down at Epcot. Each year, this incredible group of talent blesses the Epcot guests with some incredible Christmas songs meant to leave you inspired after each show.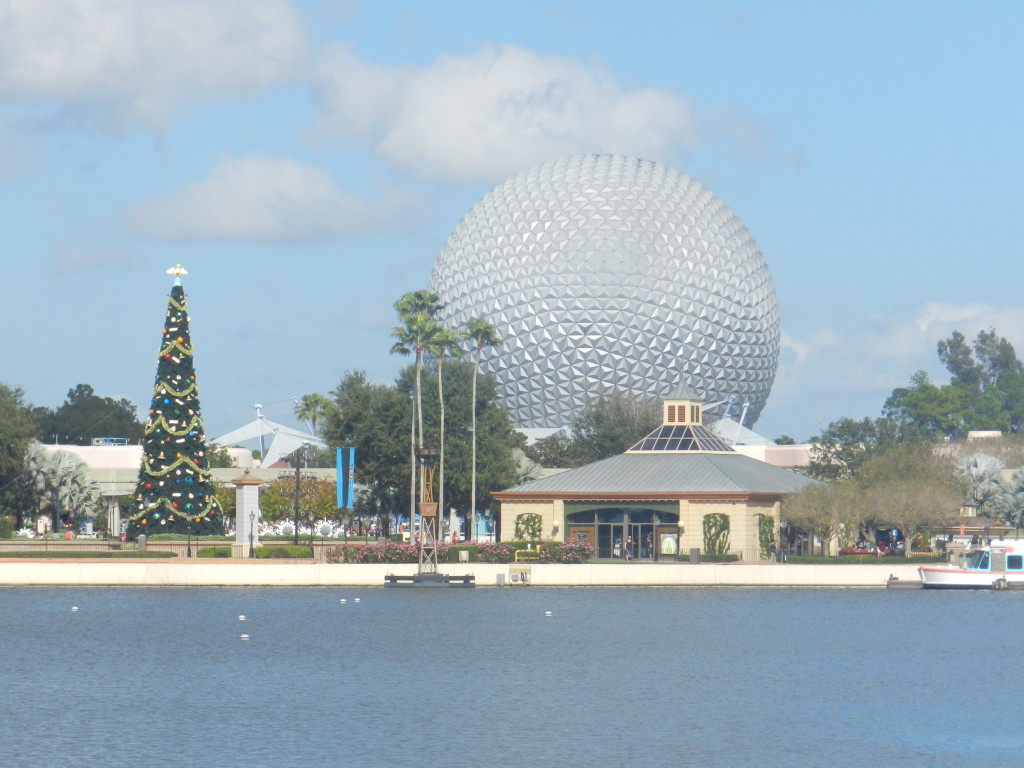 Check your park map on arrival to see what time they will be performing.
Hipster Power Tip: Look for Epcot SCROLLS that tell the story of each country's holiday tradition around World Showcase. There are 13 SCROLLS for you to find this year.
18 – Get a Photo with Santa
No trip to Disney during Christmas time is complete without a photo with ole Saint Nick. You can find him and Mrs. Claus on the side of the American pavilion.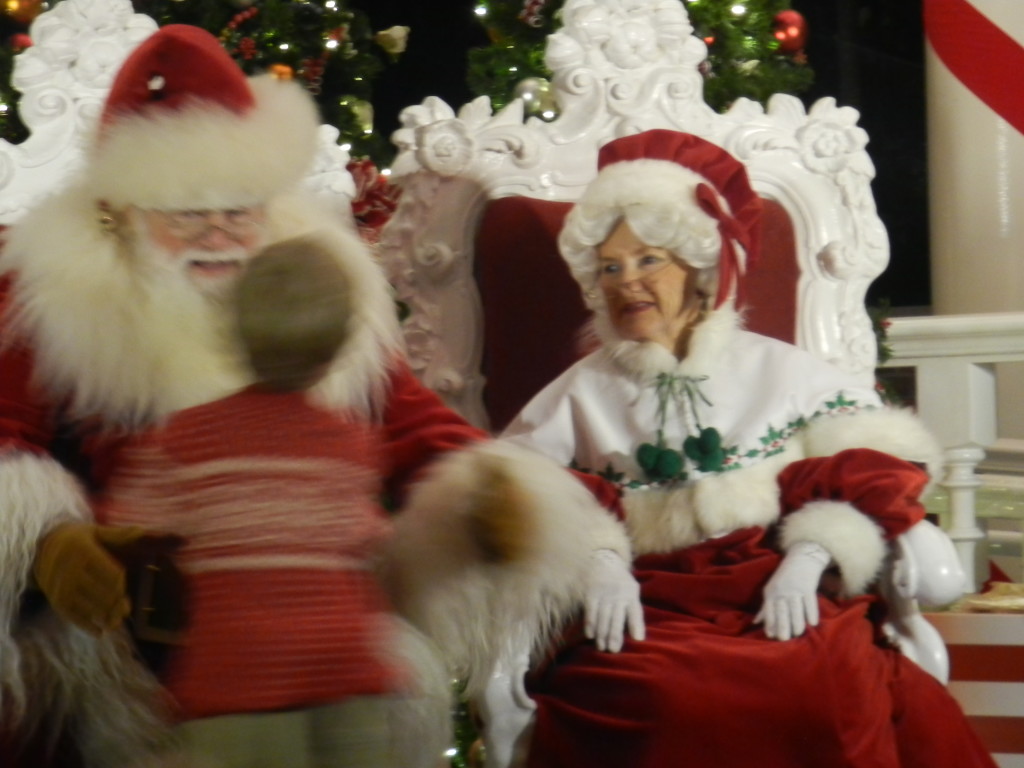 19 – Book Your Reservations Early
If you want to have a guaranteed seat to see your favorite celebrity narrator, then I recommend booking an Epcot Candlelight Processional Dining Package.
You'll avoid the extremely long lines and you'll get to enjoy a delicious 3-course meal or buffet meal to enhance your day at the park.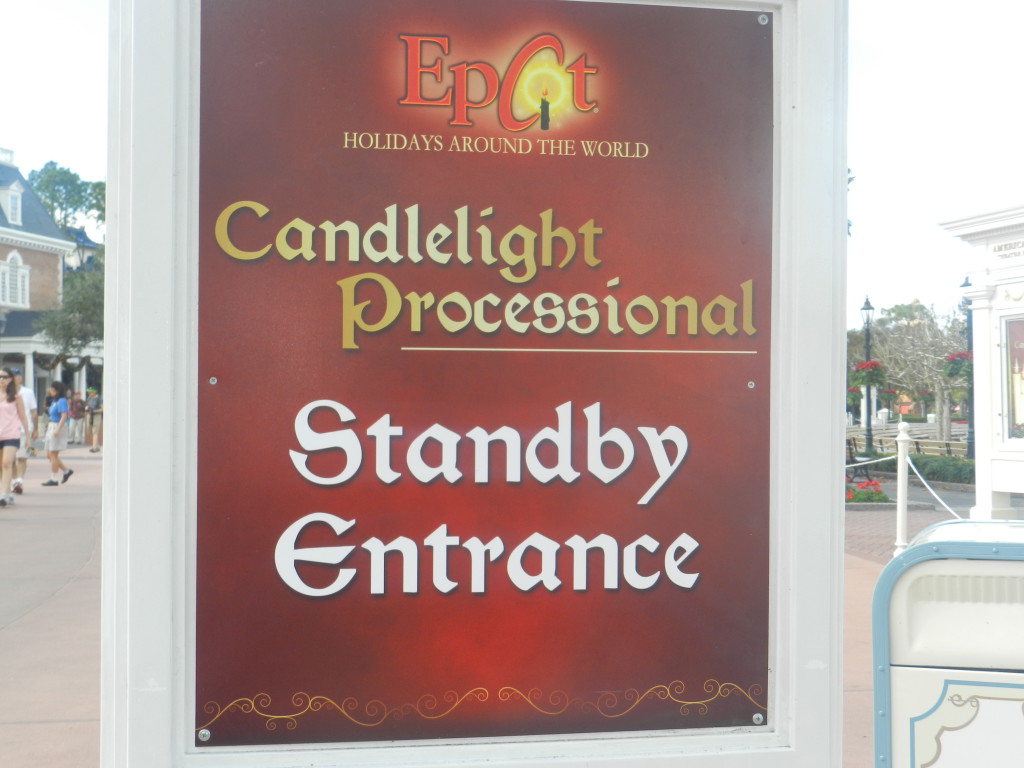 You can make your reservations by calling 407/WDW-FEST (407-939-3378) and remember to book quickly to guarantee your spot.
20 – Do the Cookie Stroll
Just in case you thought your holiday trip at Epcot couldn't get any better, you now have a sweet way of incorporating dessert hopping into your worldly adventure.
The Cookie Stroll allows you to go to a few select locations where you buy a cookie and get your passport stamped with a special design.
After you have tasted all the recommended cookies, you can stop by Sweets & Treats Holiday Kitchen with your passport to receive a free Santa Mickey Sugar Cookie to show completion of your challenge!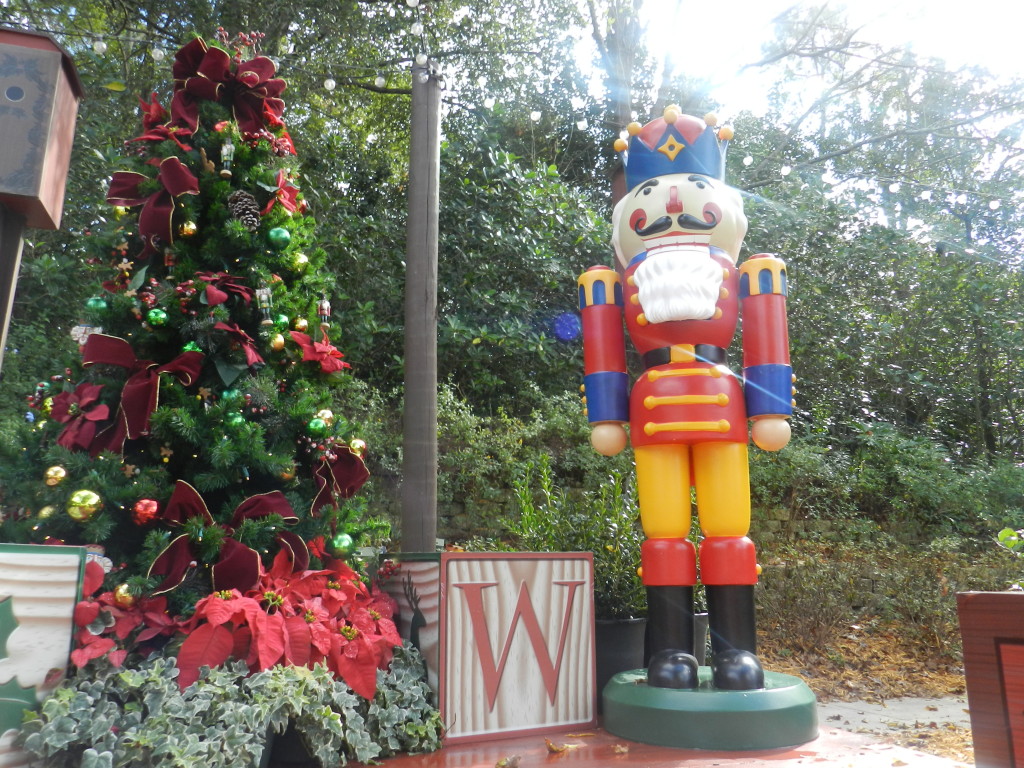 2019 Cookie Stroll Locations
Bavaria Holiday Kitchen at the Germany Pavilion Linzer Cookie
American Holiday Table at the America Pavilion Gingerbread Cookie
Yukon Holiday Kitchen at the Canada Pavilion Peppermint Pinwheel Cookie
Feast of the Three Kings near the Mexico Pavilion Chocolate Crinkle Cookie
L'Chaim Holiday Kitchen between the Morocco and France Pavilions Black-and-White Cookie
21 – Try New Things
It's easy to stick with the things most familiar to you, but that's not what Epcot Festival of the Holidays is all about!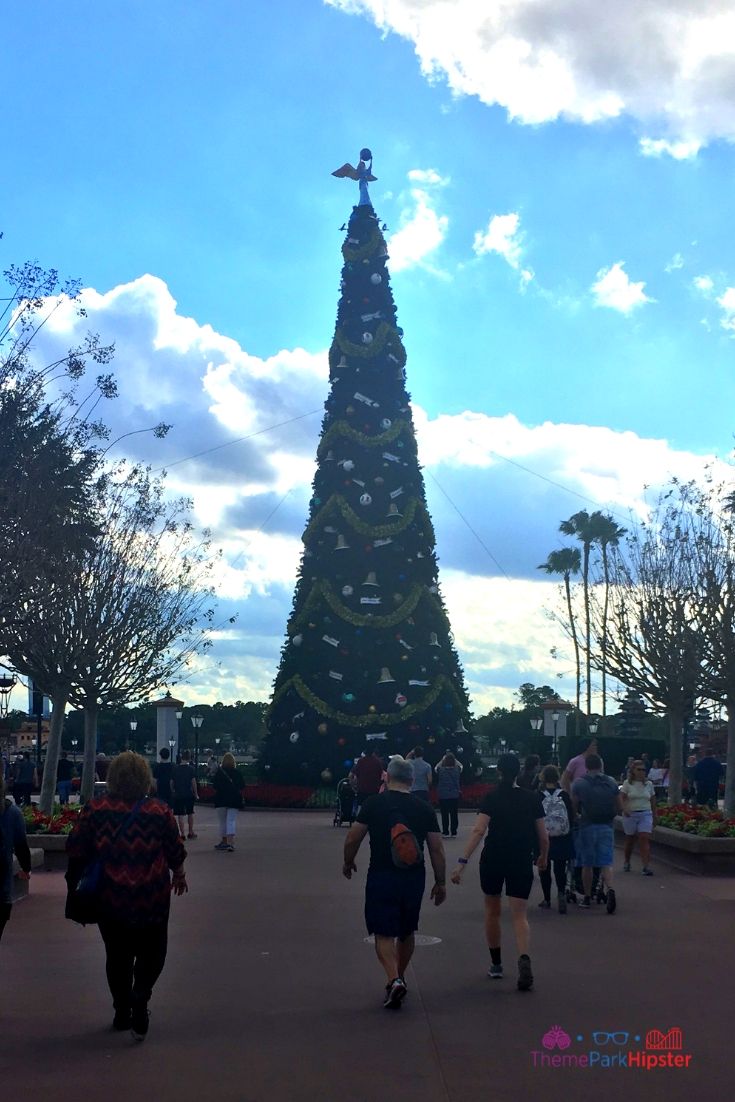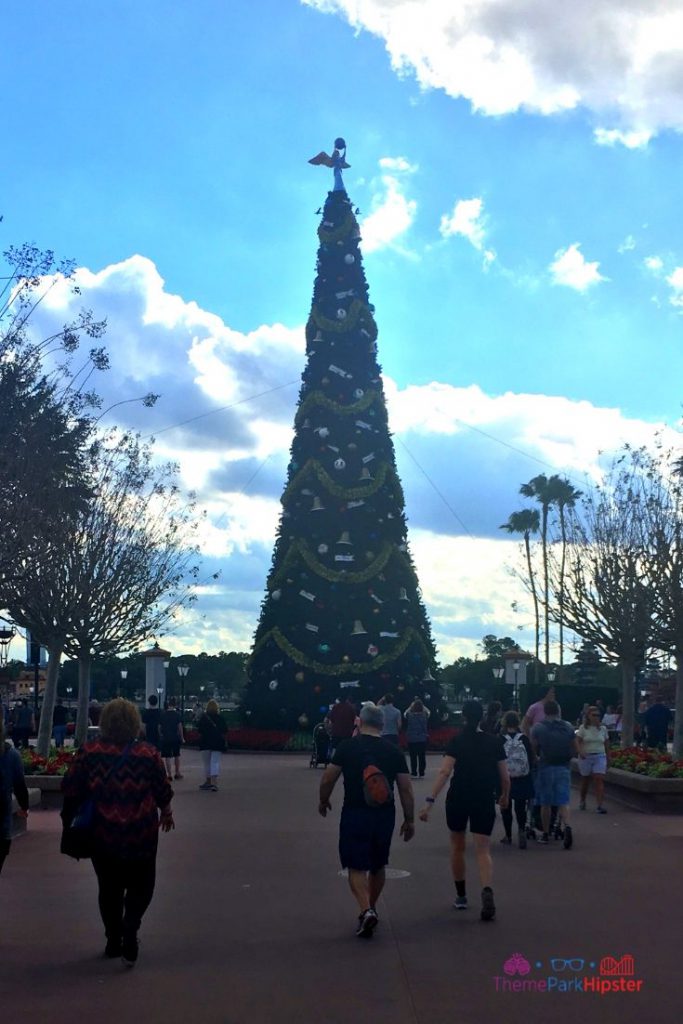 Stop by and listen to stories you've never heard or try food you've never dreamed about tasting. Since the portions are smaller, it's a great way to try something at least once (or twice as Andrew Zimmern states).
It was at the Food and Wine Festival that I learned the art of eating escargot and it was delicious! Or maybe it was tasty due to the fact that the dish was smothered in butter and garlic…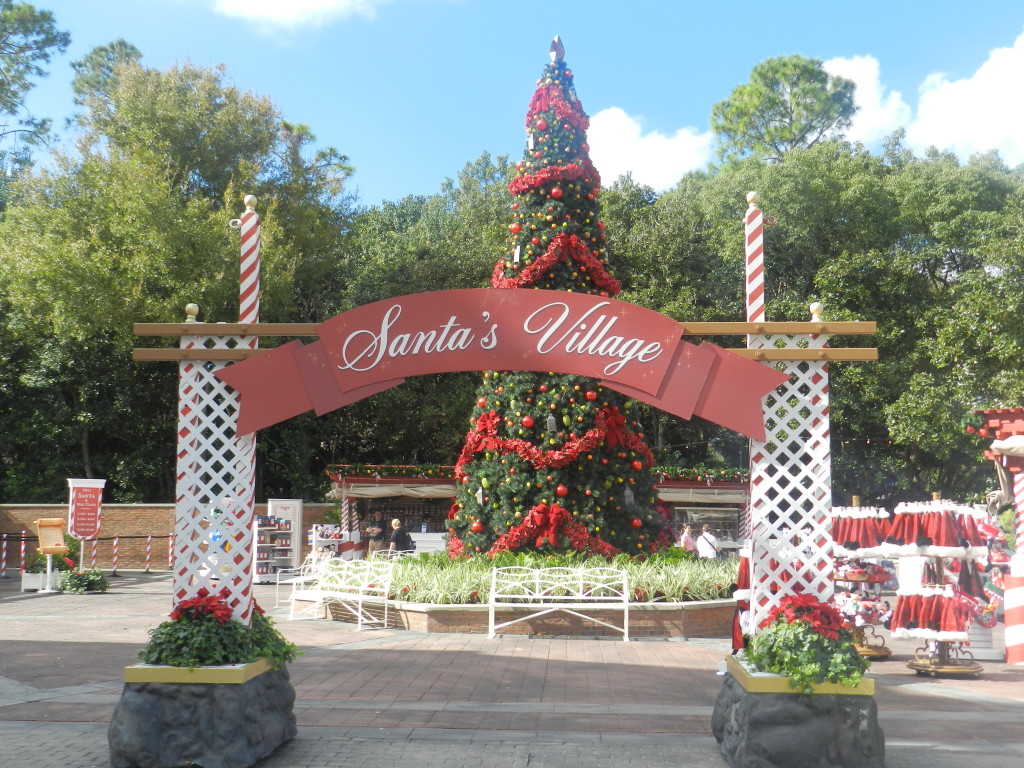 Either way it goes, the Epcot Cast Members definitely understand how to ease guests, like you and me, into exploring new cultural cuisines and practices.
22 – Try the Turkey Poutine from the Refreshment Port
Ever since I went to Canada, I fell in love with Poutine. After all, it combines my love of fries with all things hearty such as deep-flavored cheeses and comforting gravy just to name a few.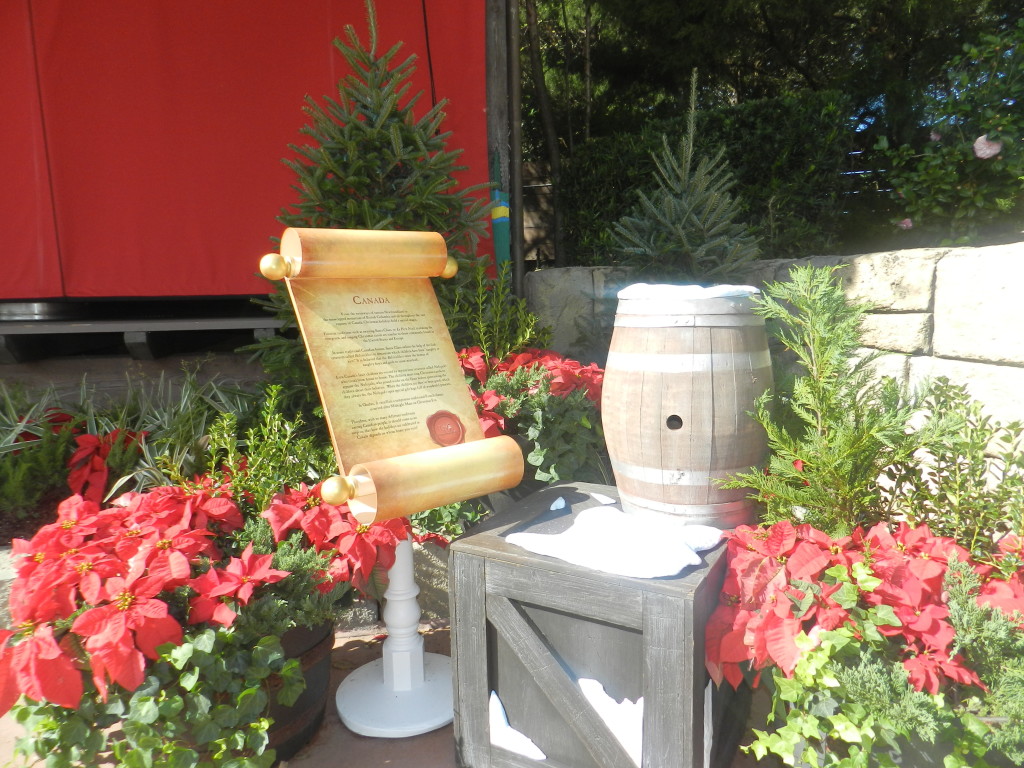 At the Refreshment Port near Canada in Epcot, you can expect to see seasonal Poutines come and go through out the year.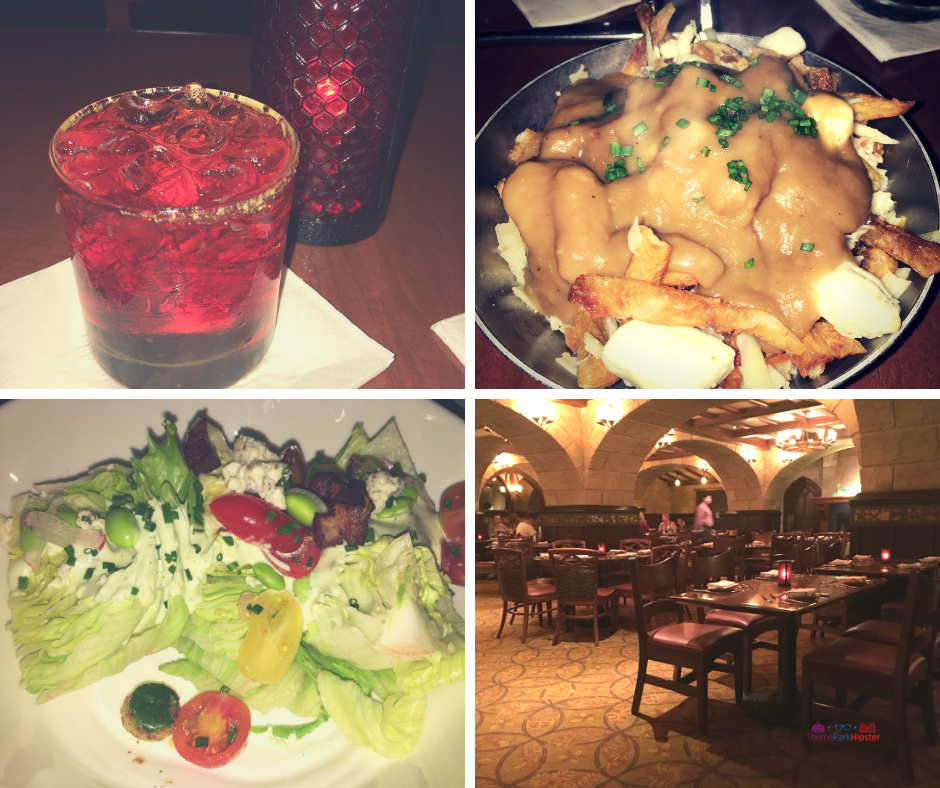 But Christmastime is when we get one of the best offerings for the year which is the Turkey Poutine. It comes with French fries with turkey gravy, cranberry relish and crispy onions.
23 – Do the Chip & Dale's Christmas Tree Spree Scavenger Hunt
Just like the other Epcot festivals, the holiday experience offers a Chip and Dale themed one where you'll have to look for Chip & Dale ornaments all over World Showcase.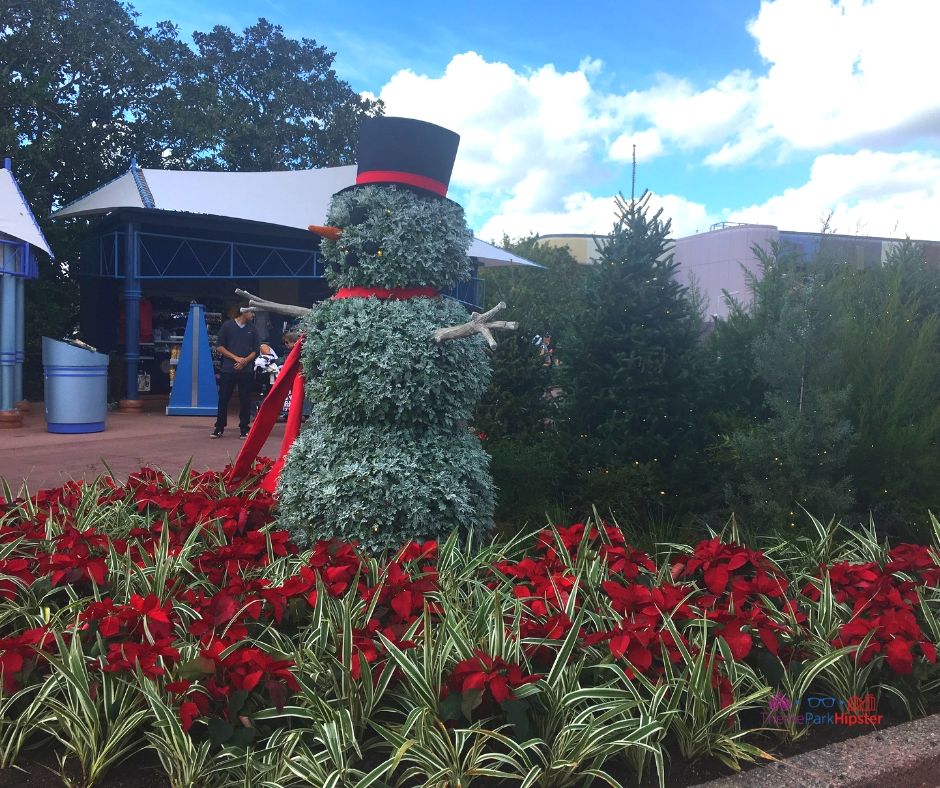 Once you find them all and place the corresponding sticker on the map that you've purchased for $6.99, you can return to Pin Central, Disney Traders or World Traveler at International Gateway to pick up your surprise!
Theme Park Hacks at Your Finger Tips. Plan your next vacation with the latest tips and tricks on the ThemeParkHipster App. Download Today!
24 – Grab Fireworks Spot Early
After you have indulged in all the seasonal fun at Epcot, it's time to find your perfect spot for the fireworks show. One of my favorite locations is the quiet area between Germany and the African-inspired Refreshment Post underneath the trees.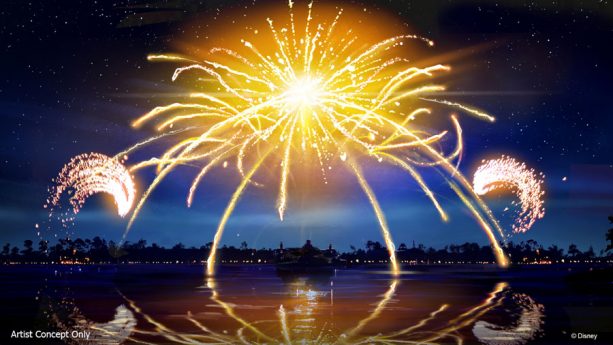 But I recommend getting a reservation closer to the start of the show at Spice Road Table with a window seat. This is the ultimate way to top your day off at Epcot in the most epic way!
25 – Have Fun at the Epcot Festival of the Holidays!
You're really going to have a great time, so try not to stress too much if you find yourself spending too much time at the kitchens or listening to the storytellers.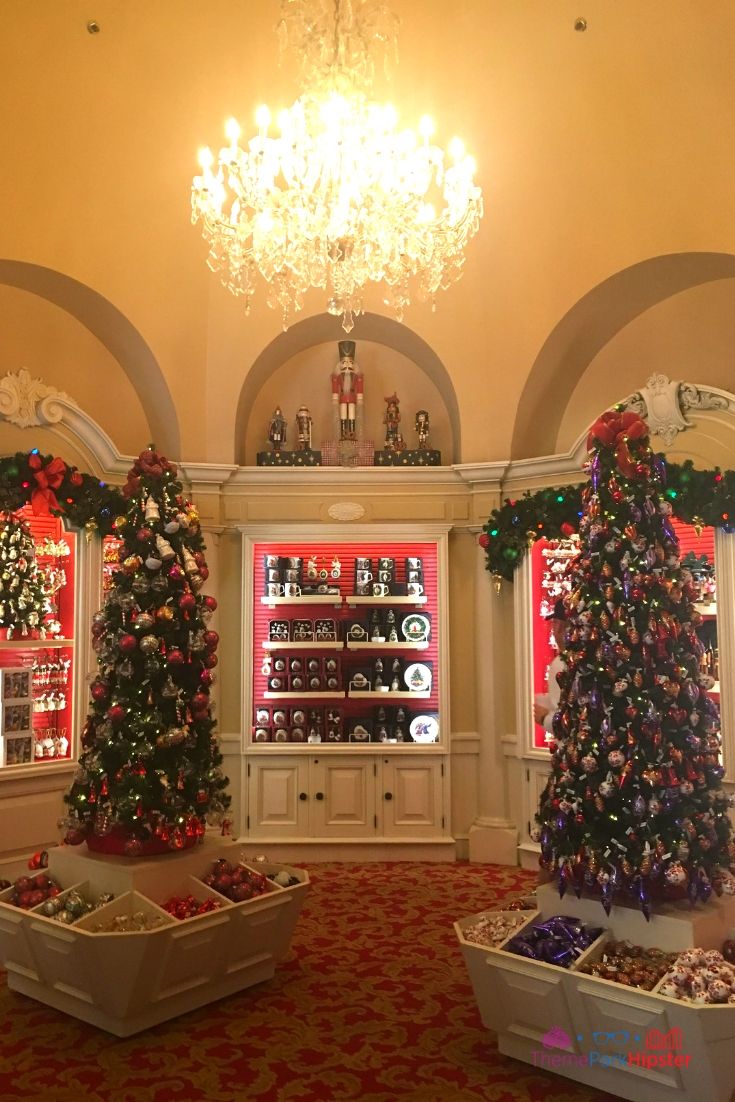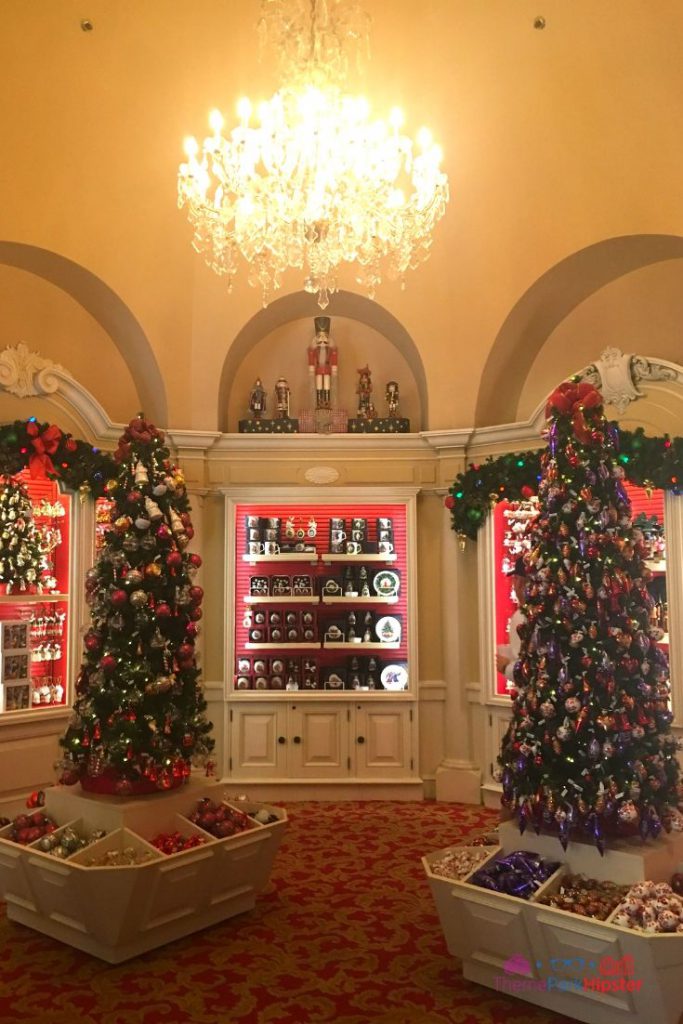 There's always something going on in the park that will allow you to have the best time ever!
Epcot International Festival of the Holidays Menu
Before we end this holiday festival guide, let's go over what you can expect to eat this year at the event.
Las Posadas Holiday Kitchen in Mexico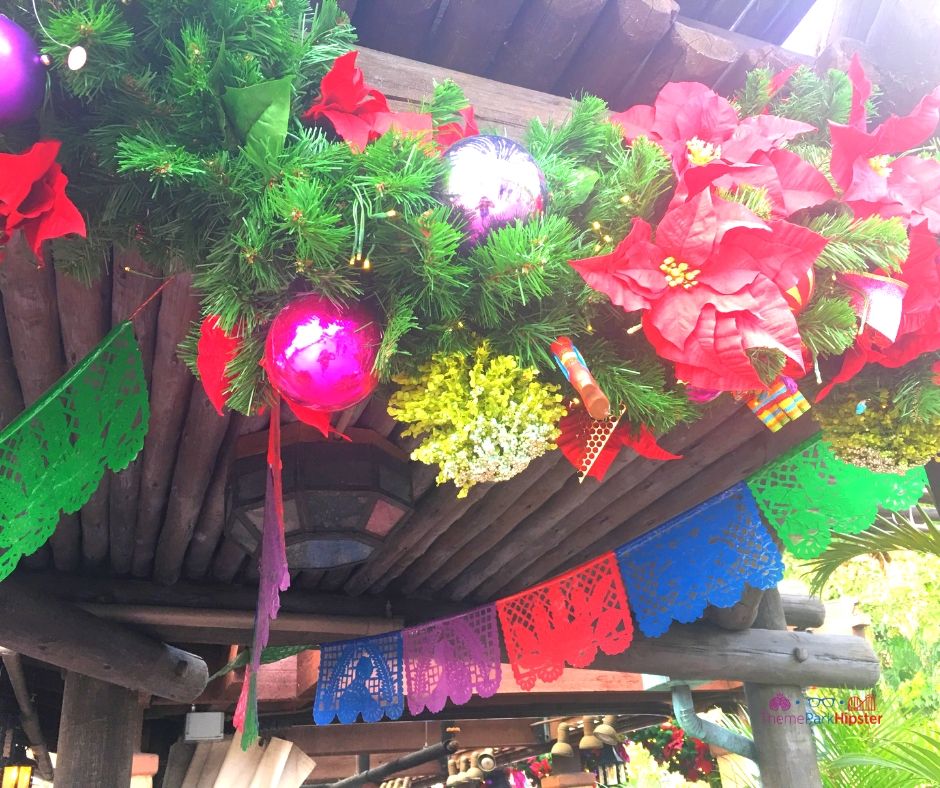 Food Items
Giant Tostada de Puerco: Braised Pork served on a Giant Tostada with Chipotle Black Bean Spread, Guajillo Sauce, Queso Fresco, Crema Mexicana, Pickled Onion and topped with Chicharron Dust (gluten-friendly)
Tamal de Pollo: Braised Chipotle Chicken served in a Corn Masa with Yellow Mole and topped with Toasted Pumpkin Seeds, Queso Cotija and Crema Mexicana (gluten-friendly and kid-approved)
Horchata Cheesecake: Creamy Rice Cheesecake served with Cajeta Sauce
Beverages:
Holiday Cider: Hard Apple Cider with Cinnamon-infused Tequila
Mexican Fruit Punch: Mezcal, Red Wine and Blackcurrant Liqueur infused with Star Anise, Cinnamon, Clove, Ginger and Orange Peel (served warm)
Horchata Margarita: Tequila, Horchata Rum, Cinnamon Whisky and Agua de Horchata, served on the rocks
Shanghai Holiday Kitchen in China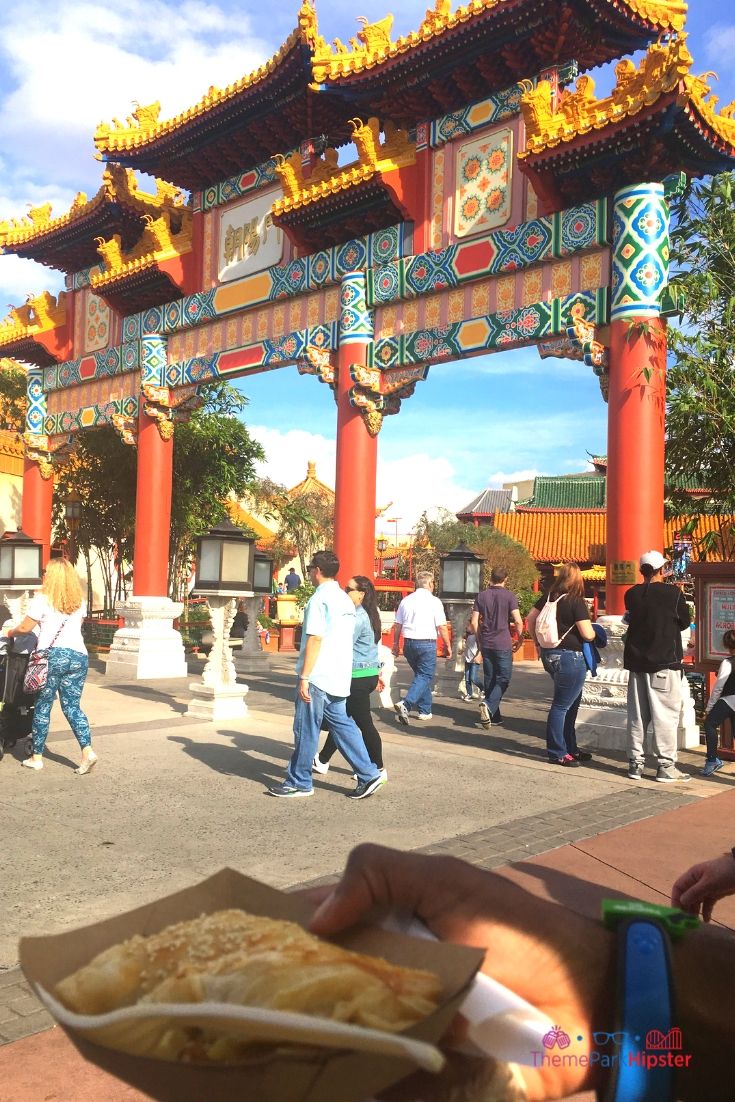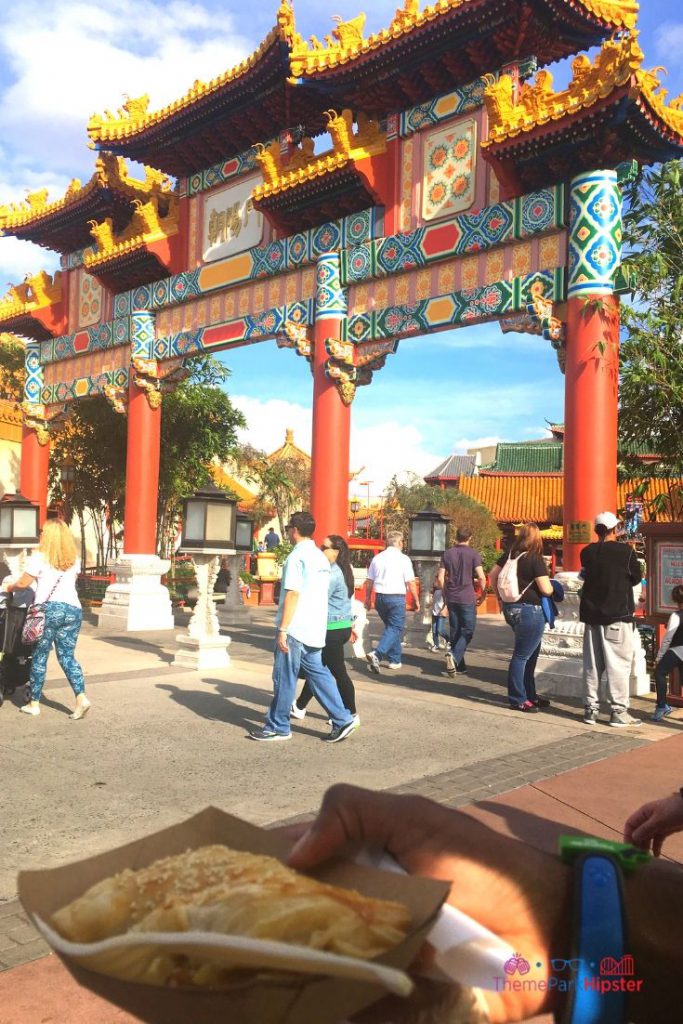 Food Items:
Pork and Vegetable Egg Rolls (kid-approved)
Mongolian Beef Bao Bun and a Fortune Cookie
Celebration Barbecue Pork with Steamed Rice and a Fortune Cookie
Chengdu Street Fries
Beverage Items:
Tsingtao Beer
Firework: Jose Cuervo Tequila Gold, Vodka, Mango Syrup, Orange Juice and Soda Water
Marco Boba: Amaretto, Iced Coffee, Milk and Boba
The Lucky Mo: Peach Schnapps, Peach Syrup, Orange Juice, Pineapple Juice and Coconut Milk
Prost! Craft Brews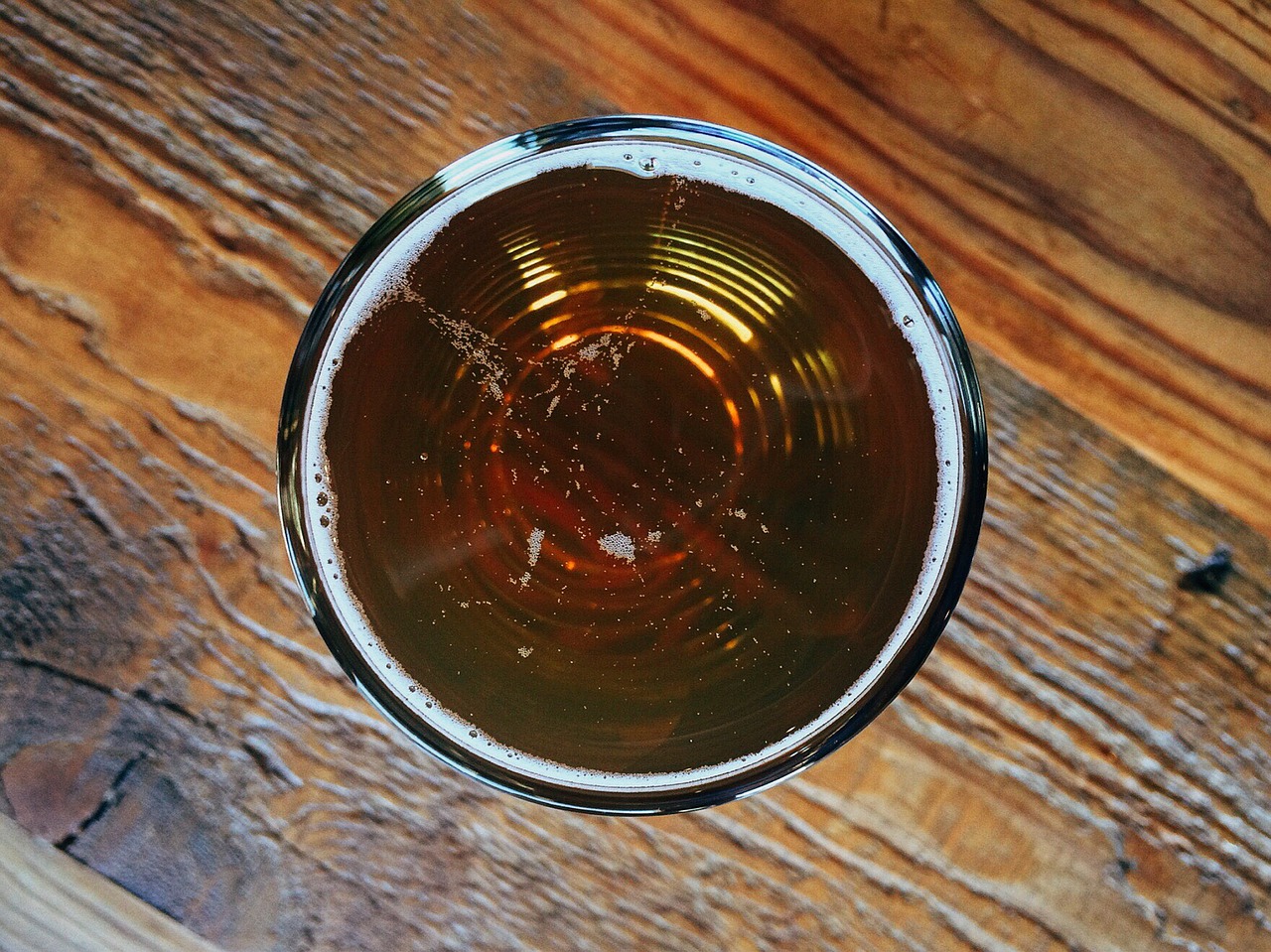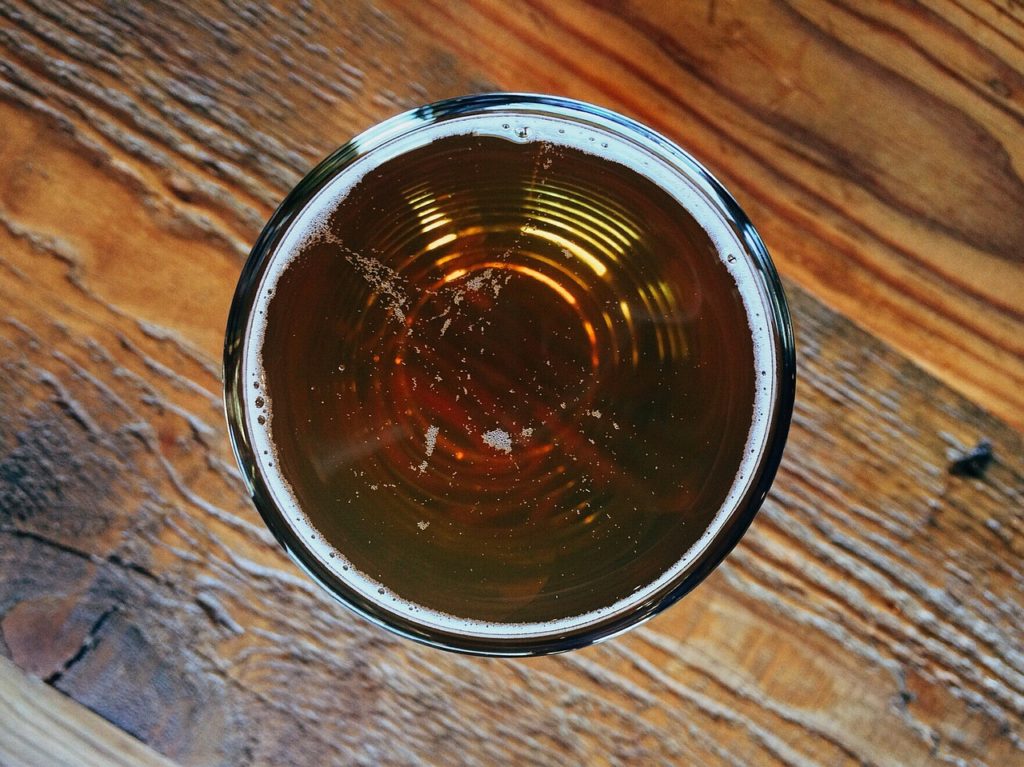 Beverages:
M.I.A. Beer Company White Christmas IPA, Doral, FL
3 Daughters Brewing 70 Degree Winter Weizen, St. Petersburg, FL
Shipyard Candy Cane Coffee Porter, Clearwater, FL
Anchor Brewing Christmas Ale, San Francisco, CA
Barrel of Monks Brewing Figgy Terno Boca Raton, FL
Castle Church Brewing Here I Stand Stout, Orlando, FL
Beer Flights also available
Bavaria Holiday Kitchen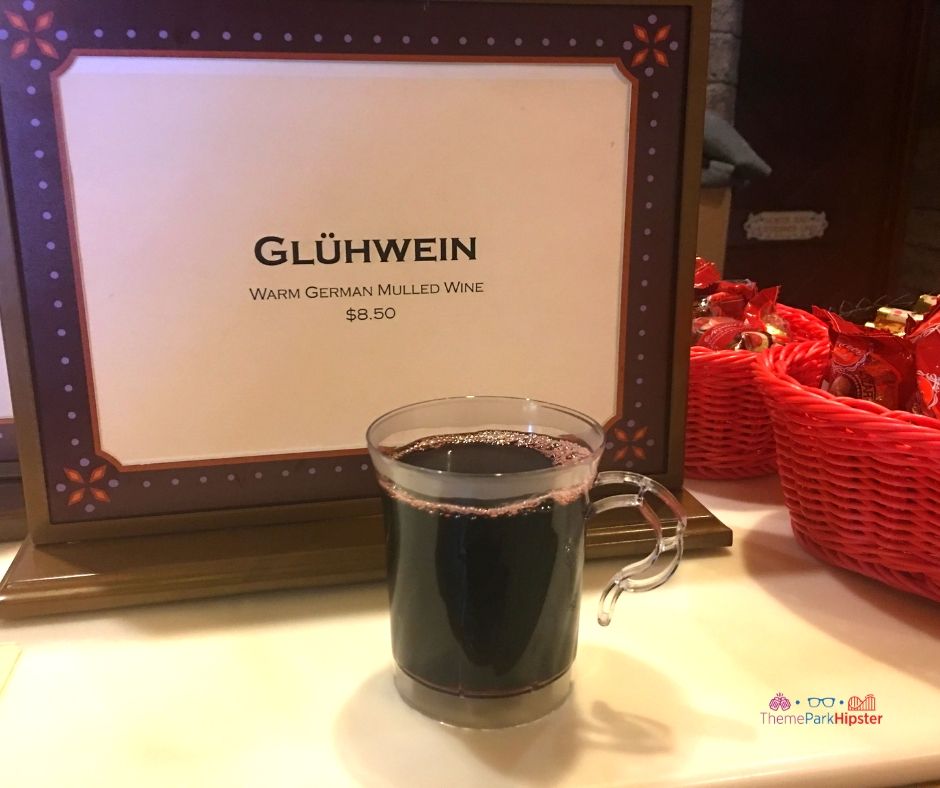 Food Items:
Potato Dumpling with Mushroom Sauce (kid-approved)
Pork Schnitzel with Mushroom Sauce and Spaetzle
Cheese Fondue in a Bread Bowl with Fresh Steamed Baby Vegetables and Marble Potatoes (kid-approved)
Black Forest Roulade with Cherry Whipped Cream
Linzer Cookie
Beverages:
Possmann Pure Hard Apple Cider, Frankfurt, Germany
The Possmann Pure Hard Black Currant Apple Cider, Frankfurt, Germany
Schöfferhofer Pomegranate Hefeweizen, Frankfurt, Germany
Regional Riesling
Glühwein: House-made Hot Spiced Wine
Cider Flight also available
Tuscany Holiday Kitchen in Italy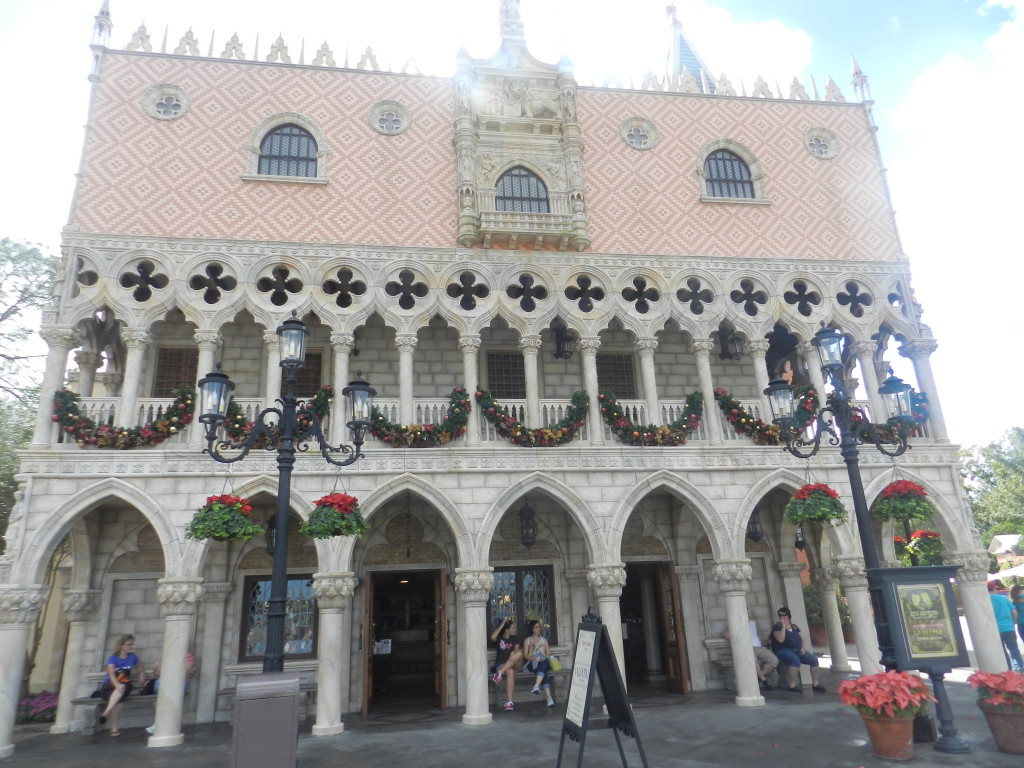 Food Items:
Bianca Neve: Italian Flatbread, Mozzarella and Parmesan (kid-approved)
La Genovese: Rustic Flatbread, Vidalia Onions, White Wine Braised Beef Tenderloin Tips and Mozzarella
Collezione Barilla: Pennette Pasta, Sweet Sausage, Caramelized Onions and Creamy Sauce (kid-approved)
Crespelle di Mele: Cinnamon Apple Fritters and a Vanilla Sauce Drizzle with Confectioners Sugar
Bacio al Cioccolato: Warm Hazelnut Chocolate Cake with Caramelized Berry Sauce
Panettone Mignon: Miniature Traditional Italian Christmas Fruitcake
Beverage Items
Peroni Nastro Azzurro Pilsner
Pinot Grigio, Santa Marina
Chianti, Gabbiano
Prosecco, Villa Sandi
Corbinello, Montegrande
Moscato Fior D'Arancio, Montegrande
Italian Margarita with Limoncello and Tequila
L'Chaim! Holiday Kitchen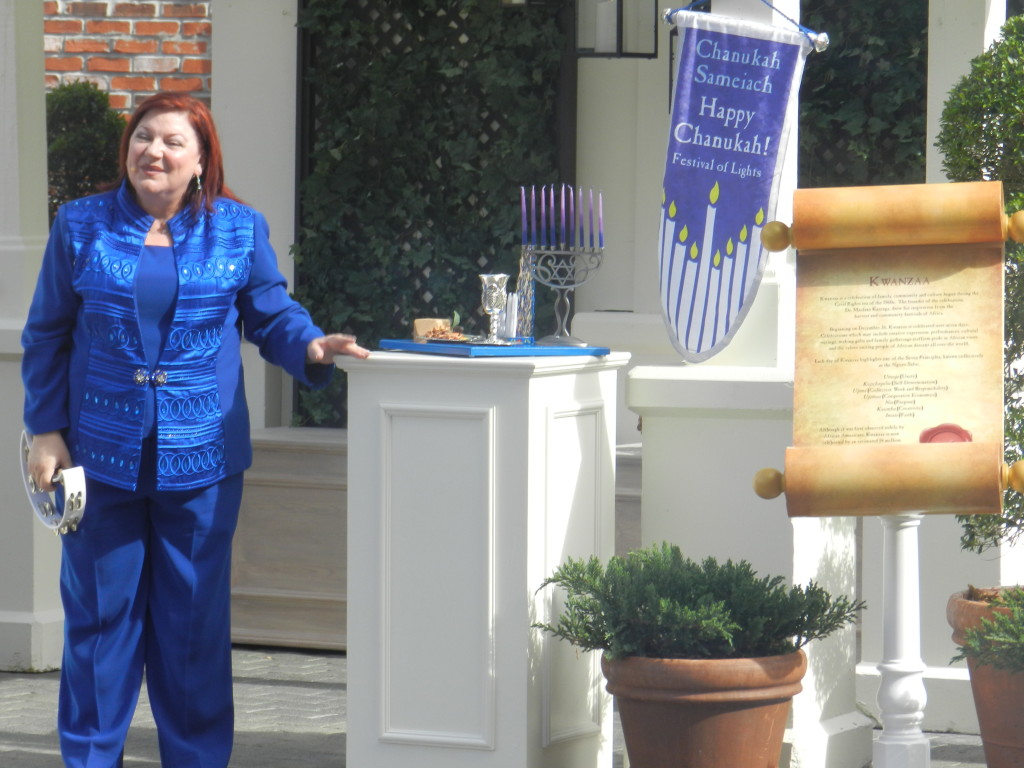 Food Items:
Pastrami on Rye with House-made Pickles and Deli Mustard
Smoked Salmon Potato Latkes
Potato Latkes with Sour Cream (kid-approved)
Sufganiyot: Mini Jelly-filled Donuts
Black and White Cookie
Beverages:
Egg Cream: Milk, Chocolate Syrup and Seltzer (non-alcoholic)
Shmaltz Brewing Company Chanukah Hanukkah Pass the Beer, Clifton Park, NY
Blue Cosmo Cocktail
American Holiday Table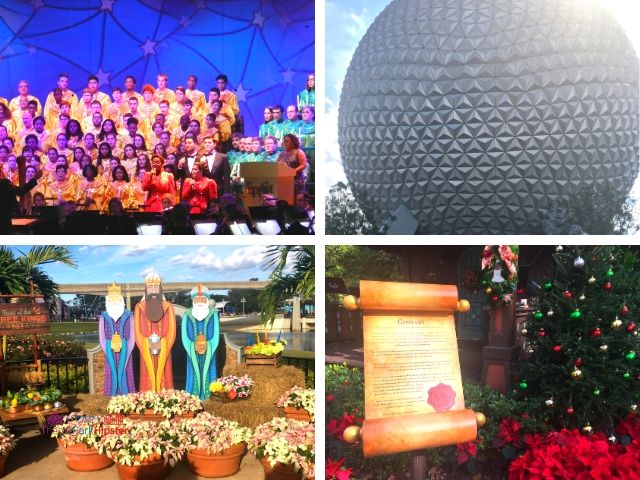 Food Items:
Slow-Roasted Turkey with Stuffing, Mashed Potatoes, Green Beans and Cranberry Sauce (kid-approved)
Hand-carved Smoked Ham with Green Beans and Sweet Potato Casserole (gluten-friendly and kid-approved)
Chocolate Pecan Tart with Whipped Cream and Whisky-caramel Sauce
Gingerbread Cookie
Beverages:
Hot Cocoa (non-alcoholic) (kid-approved)
81Bay Brewing Company Cinnamon Cranberry Orange Wheat Ale, Tampa, FL
Shipyard Eggnog White Porter, Clearwater, FL
Playalinda Brewing Co. Peppermint Chocolate Porter, Titusville, FL
Cocoa Candy Cane: Hot Cocoa with Peppermint Schnapps
Holiday Beer Flight also available
Shi Wasu Holiday Kitchen in Japan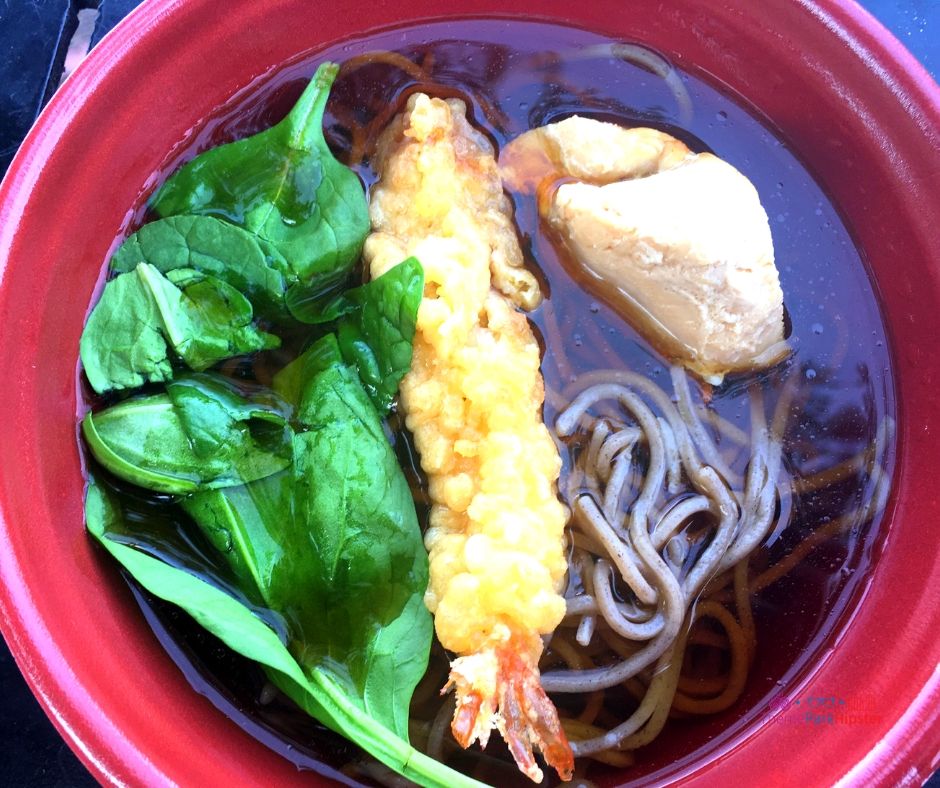 Food Items:
New Year Celebration Soba: Buckwheat Soba Noodles in Hot Dashi Soup with Kakiage (Vegetable Tempura) and Chopped Green Onion
Chirashi Sushi Tree: Sashimi-grade Tuna, Salmon, Ikura and Yellowtail with Vegetables decorated on a bed of Rice
Matcha Crème Brûlée: Creamy Green Tea Custard with a Caramelized Sugar Crust topped with Mochi, Red Bean Jam and Strawberry
Beverages:
Ichigo Milk Boba: Strawberry Cream Drink with Japanese Calpico and popping Strawberry Boba Pearls (non-alcoholic)
Sapporo Draft Beer
Tsubaki Whiskey Sour: Plum Wine with Whiskey, Cranberry Juice, Sugar and Lemon
Sapphire Holiday Kitchen in Morocco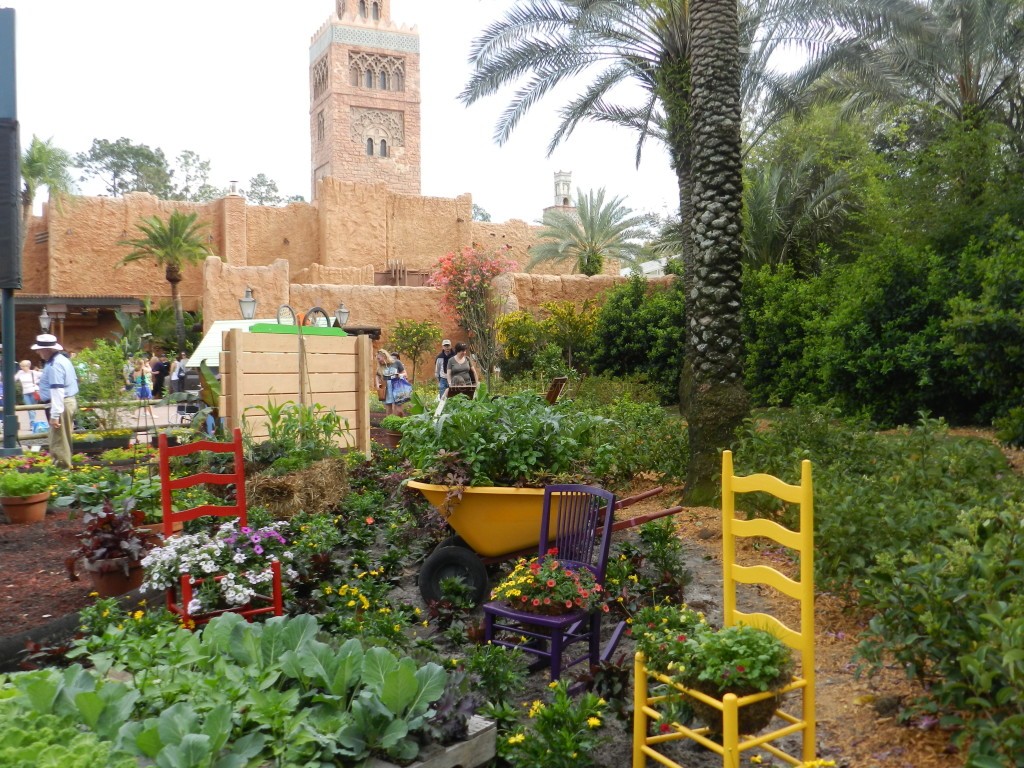 Food Items:
Grilled Lamb Kefta Kebab and Grapes with Euro Cucumber, Red Pepper, Pickled Pearl Onions and Harissa-Cilantro Dressing
Confit of Chermoula Chicken Drum with Cinnamon Granny Smith Apple, Toasted Almonds, Brussels Sprouts and Pinot Noir Glaze
Sfenj: Warm Beignets with Cream, Cinnamon-Sugar and Chocolate Sauce
Beverage Items:
Casa Beer
Bonassia Red Wine
The Andalusian "Poinsettia" Cocktail: Sparkling Wine, Orange Liqueur and Cranberry Juice topped with Orange Blossom Water
Walnut Spiced Coffee with Walnut Liqueur and topped with Cinnamon and Whipped Cream
Le Marché de Noël Holiday Kitchen in France Pavilion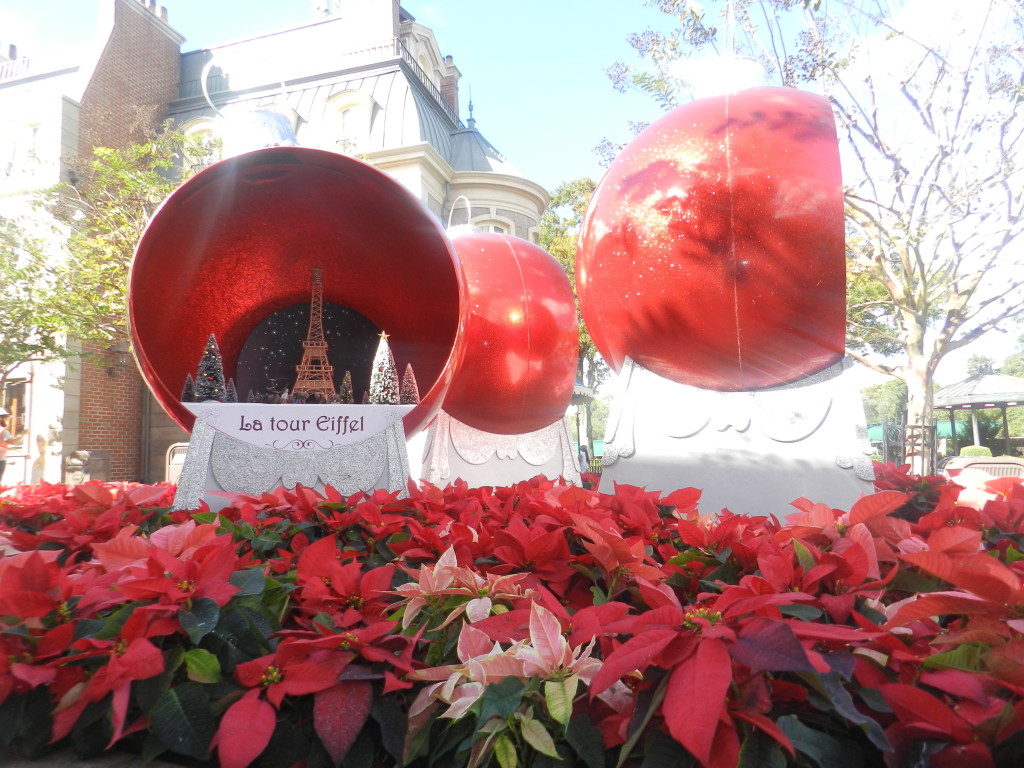 Food Items:
Rillette de Saumon: Salmon Spread with House-made Bread
Bouchée à la Reine Traditionnelle: Turkey and Mushrooms in a Veloute Cream Sauce served in a Light Puff Pastry
Bûche de Noël au Chocolat: Christmas Log—Chocolate Cake with Dark Chocolate Caramel Ganache (kid-approved)
Beverage Items:
Sparkling Rose Veuve Dubarry Cuvée Prestige
Syrah, Grand Vallon, Charles Brotte
Kir Imperial: Sparkling Wine and Chambord Liqueur
Frozen Hot Chocolate Martini: Grey Goose Vanilla Vodka and Chocolate Milk
Holiday Sweets & Treats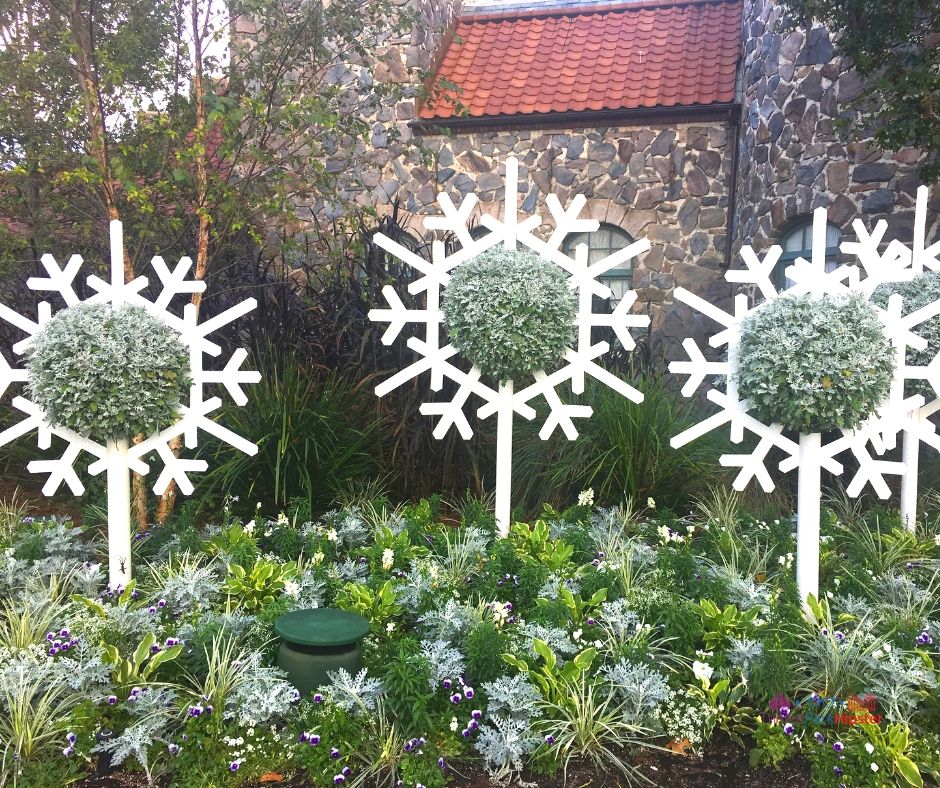 Food Items:
Peppermint Sundae: Chocolate Ice Cream, Whipped Cream and Peppermint Candy (gluten-friendly and kid-approved)
Beverages:
Hot Cocoa (non-alcoholic) (kid-approved)
Chocolate Peppermint Shake Featuring Twinings® Peppermint Cheer Tea (non-alcoholic)
Shipyard Eggnog White Porter, Clearwater, FL
Hot Cocoa with Assorted Cordials (Baileys Irish Cream, Frangelico Liqueur or Fireball Cinnamon Whisky)
Chocolate Peppermint Shake Featuring Twinings Peppermint Cheer Tea and Whipped Cream Vodka
Feast of the Three Kings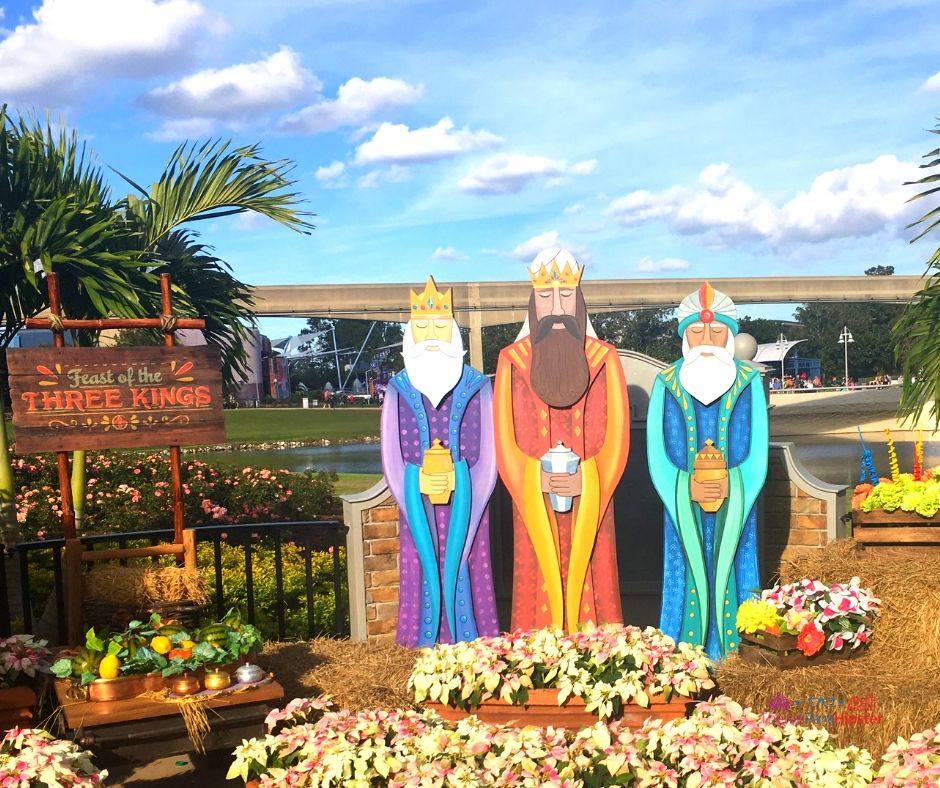 Food Items:
Pastelón: Sofrito-marinated Beef with Sweet Plantains and Olives (gluten-friendly)
Queso Fresco-stuffed Arepa topped with Shrimp, Crushed Avocado Aji and Tomato Sauce (gluten-friendly)
Arepas topped with Melted Queso Fresco (gluten-friendly and kid-approved)
Tres Leches Rice Pudding with Pumpkin Seeds (gluten-friendly)
Chocolate Crinkle Cookie
Beverages:
Coquito: Tropical Eggnog (non-alcoholic) (kid-approved)
M.I.A. Beer Company Tres Reyes Mango Golden
Coquito: Tropical Eggnog with a Bacardi Gold Dark Rum Floater
Yukon Holiday Kitchen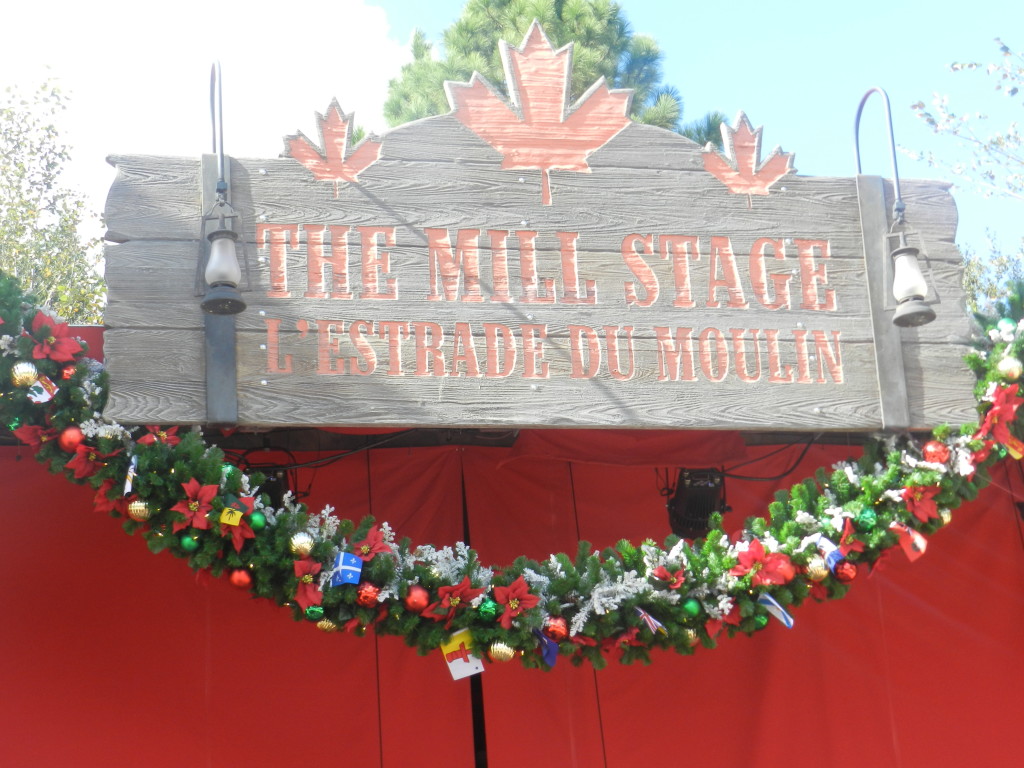 Food Items:
Seared Verlasso® Salmon with Crown Maple Whisky Glaze, Parsnip Silk, Apple Chutney and Hazelnut Croquant
Canadian Wild Rice and Ham Soup with Almonds served with a Pretzel Roll
Maple Bûche de Noël: Maple Mousse rolled in Gingerbread Chiffon Cake with Cranberry Sauce and Pecan Crumble (kid-approved)
Peppermint Pinwheel Cookie
Beverages:
Frozen Coffee (non-alcoholic)
Unibroue Éphémère Cassis
Inniskillin Riesling Icewine
The Inniskillin Pearl Vidal Icewine
Inniskillin Gold Oak Icewine
Frozen Coffee with Tap 357 Whisky
Icewine Flight also available
More Holiday Treats at Epcot Festival of the Holidays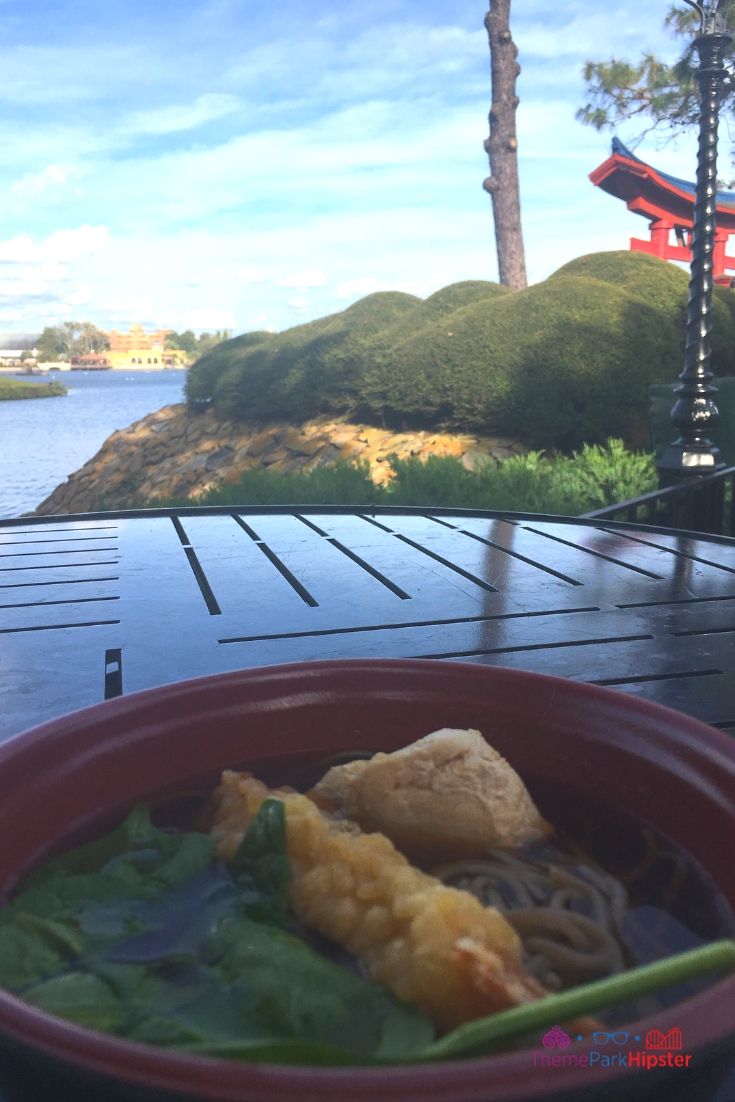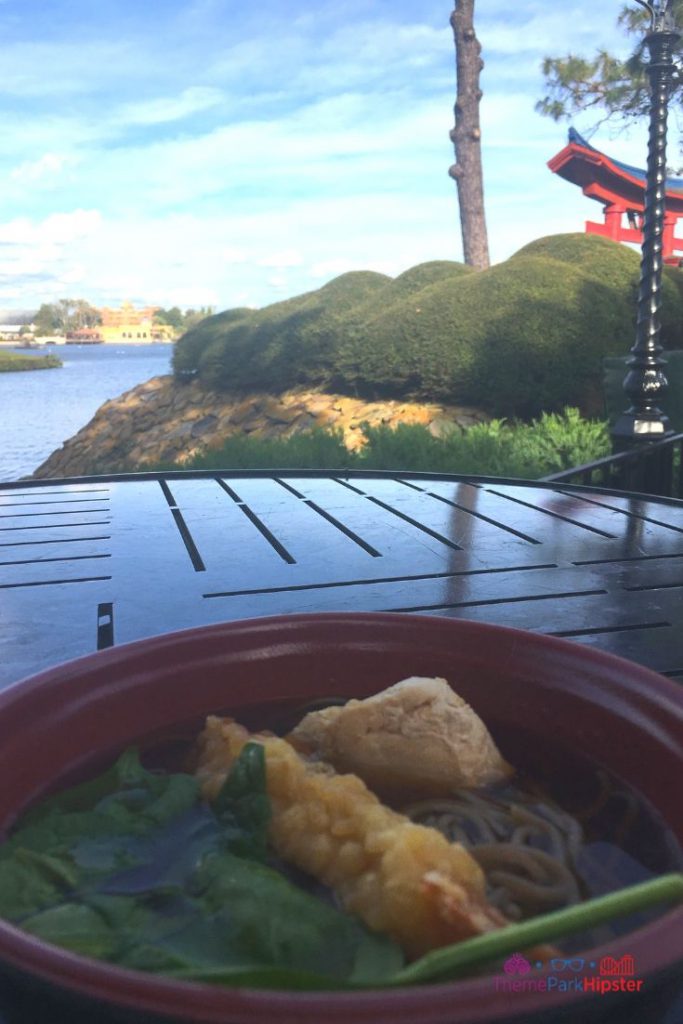 Les Halles Boulangerie-Patisserie
Bûche de Noël au Chocolat: Chocolate Christmas Log with Chocolate Orange Cream Mousse and Chocolate Crunch Biscuit (kid-approved)
Canada Popcorn Cart
Pecan Maple Bark with Maple Sugar
Fife & Drum Tavern
Holiday Apple Pie Sundae with Soft-serve Ice Cream, Caramel Sauce and Crunchy Streusel Topping (kid-approved)
Funnel Cake
Pumpkin Spice Funnel Cake
Joffrey's Coffee & Tea Company
Future World East: Choco-Latte: Latte with Chocolate Sauce and Baileys Irish Cream Liqueur
Canada: Ginger Chai Madness: Chai Latte with Baileys Irish Cream Liqueur and Gingerbread Syrup
Showcase Plaza: Coconut Snowstorm: Latte with RumChata and Coconut Syrup
The American Adventure: Toffee Coffee: Latte with Baileys Irish Cream Liqueur and Sea Salt Caramel Toffee Sauce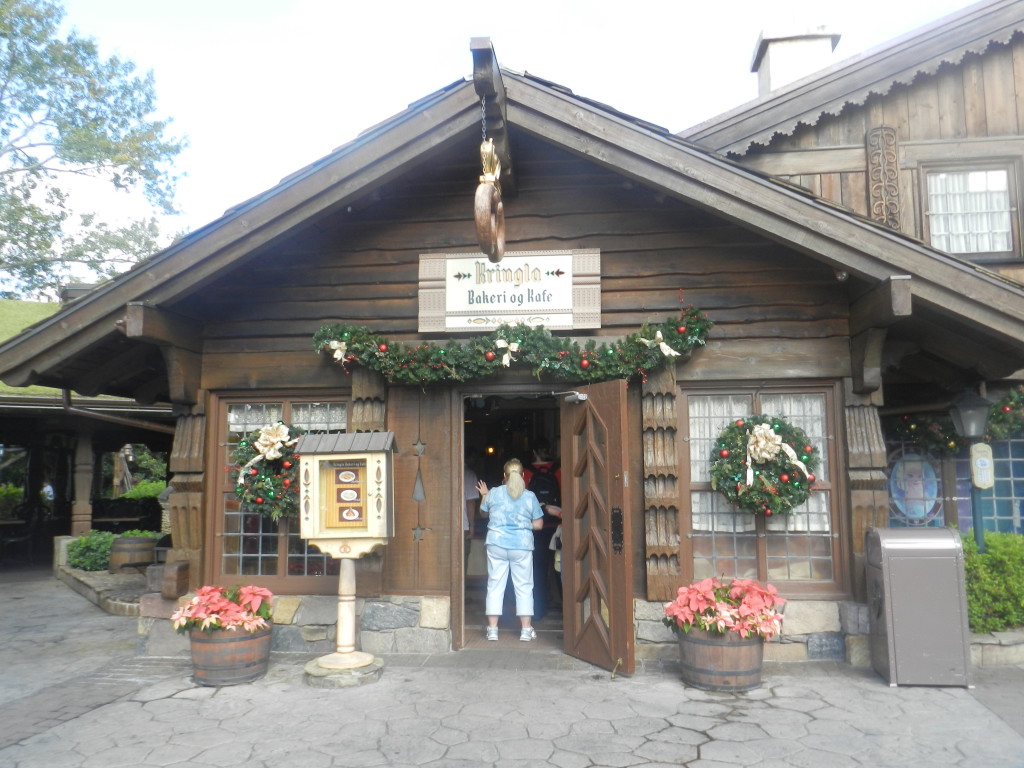 Kringla Bakeri Og Kafe
Traditional Holiday Rice Cream
L'Artisan des Glaces
Glace au Pain d'Epices: Gingerbread Ice Cream with Gingerbread Pieces (kid-approved)
Refreshment Outpost
Food Items:
Warm Caramel Stuffed Salted Pretzel with Soft-serve Ice Cream and Chocolate Sauce (kid-approved)
Beverage Items:
Coca-Cola Cinnamon Float (non-alcoholic) (kid-approved)
Shipyard Eggnog White Porter, Clearwater, FL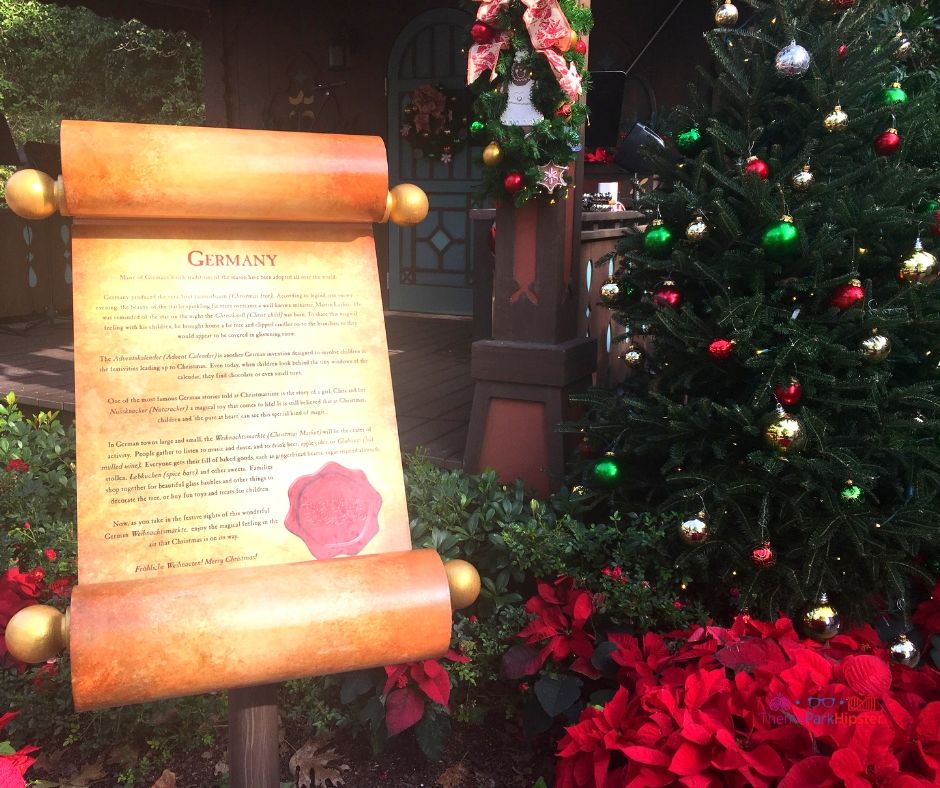 Refreshment Port
Food Items:
Turkey Poutine: French Fries with Turkey Gravy, Cranberry Relish and Crispy Onions
Beverage Items:
T.G. Lee Eggnog (non-alcoholic)
Delicious T.G. Lee Eggnog with Spiced Rum
The Tea Caddy
Twinings Iced Christmas Toddy: Twinings Iced Christmas Tea with Honey (non-alcoholic) (kid-approved)
A Twinings Iced Christmas Toddy: Twinings Iced Christmas Tea with Honey and Drambuie
UK Beer Cart
Mulled Cider: Strongbow Hard Apple Cider, Twinings Orange and Cinnamon Herbal Tea, Pimms No. 1 and Apple Juice with Star Anise (served warm)
Ready to start planning your next Disney World vacation? Listen to the latest podcast episode on Apple or on your non-Apple device now!
Final Thoughts on Epcot Festivals of the Holidays
Now that you are ready to conquer Epcot Festival of the Holidays, what are you most excited to enjoy? Is it the food, the Candlelight Processional narrators, or the Storytellers?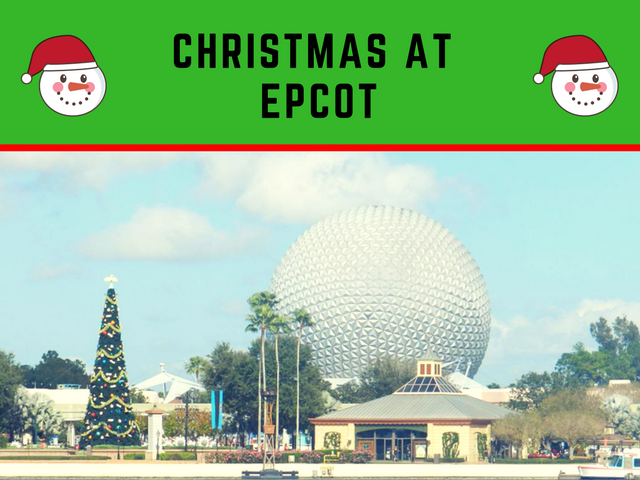 Let us know down in the comments section below.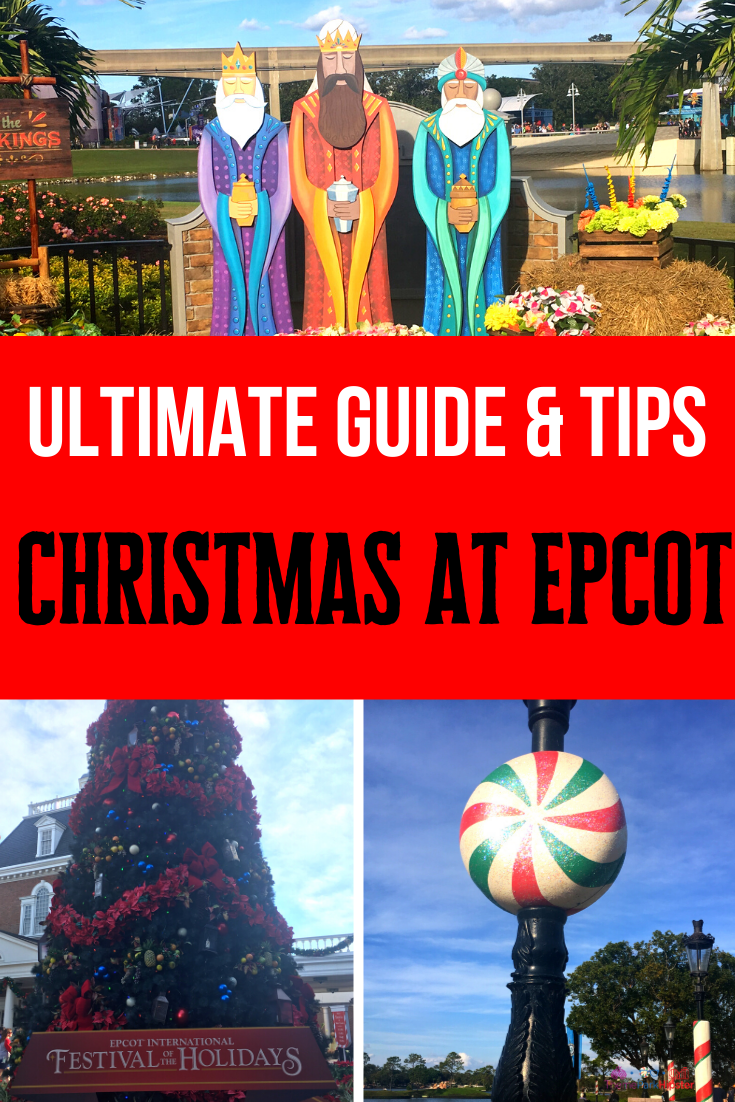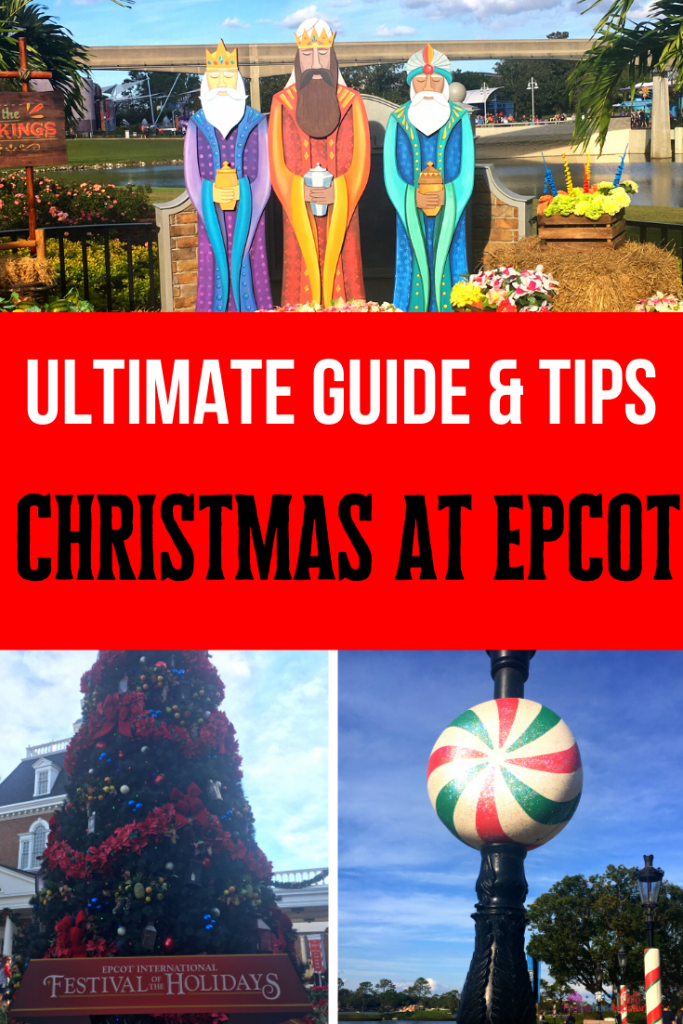 If you enjoyed this article, then you'll love these:
Planning a trip soon? If so, read the Disney Vacation Planning Guide for your next dream trip!
Until next time, Happy Holidays Hipsters!
NikkyJ
(Originial Post Date: December 22, 2017/Updated November 13, 2019)