Today I have a real treat for you— we are going to go over everything you need to know about Mickey's Not-So-Scary Halloween Party tickets and dates.
Plus, we're going to dive deep in order for you to know how to maximize your time at this Magic Kingdom event.
THIS POST MAY CONTAIN AFFILIATE LINKS. PLEASE READ MY DISCLOSURE FOR MORE INFO.
Listen to the Full Podcast Episode 51 Below
In Today's Episode We'll Uncover Everything You Need to Know About Mickey's Not-So-Scary Halloween Party
What's new
Mickey's Not-So-Scary Halloween Party tickets
The best time to go to Mickey's Not-So-Scary Halloween Party
Costume ideas
How to maximize your time
What things to skip
Which activities are the best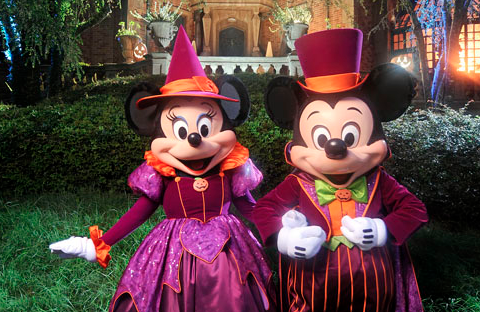 Summer vacation might be over, but one interesting annual event that's not to be missed has only just started – the Mickey's Not-So-Scary Halloween Party.
Enjoy the most thrilling Halloween season this year at the Magic Kingdom without the terrifying frights.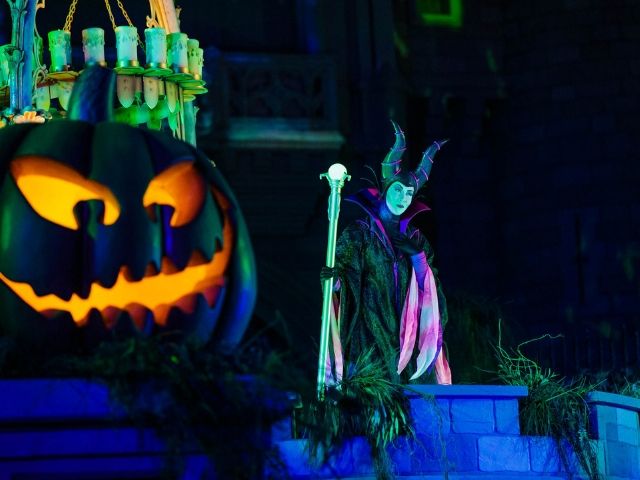 Mickey's Not-So-Scary Halloween Party Dates are as follows: CANCELLED
August 13, 18, 21, 25, 28
September 1, 4, 7, 11, 13, 15, 18, 20, 22, 25, 27, 29
October 1, 2, 4, 6, 8, 9, 12, 13, 15, 16, 18, 20, 22, 23, 25, 27, 29, 31
November 1
The 2021 events have been cancelled due to the pandemic. Disney will host a smaller event called the Disney After Hours Boo Bash. Below are the events listed from the previous year to give you an idea of what happens each year at this event. You can also go through the tips to prepare for next year's event.
Mickey's Not-So-Scary Halloween Party Ticket Prices
You can purchase Mickey's Not-So-Scary Halloween Party Tickets online and in advance, though some wait until the event date draws closer for one reason – to keep tabs on the weather conditions.
For bookings, all you need do is to select the number of tickets and choose the right date. Please note that you don't need a ticket for kids age 3 and below.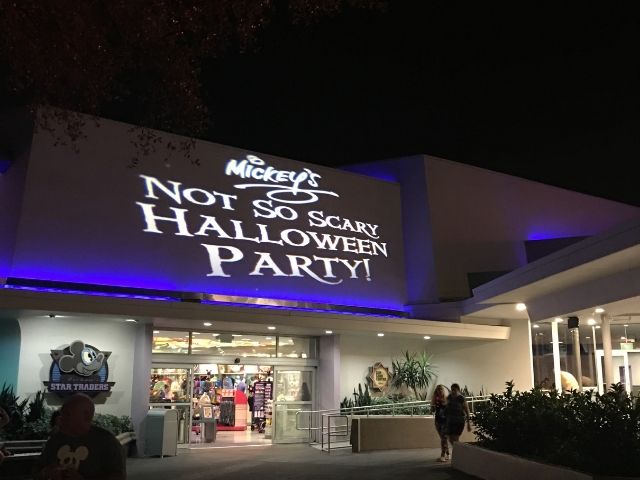 Do you have to buy a ticket for Mickey's Not-So-Scary Halloween Party?
Yes you do. This Disney Halloween party is a separated event that occurs each fall at the Magic Kingdom.
How much are tickets to Mickey's Not-So-Scary Halloween Party?
The 2020 Mickey's Not-So-Scary Halloween Party tickets price for kids aged 3 – 9 range from $80 – $144, and for adults expect price range from $85 – $149.
The price for the party depends on the night you choose.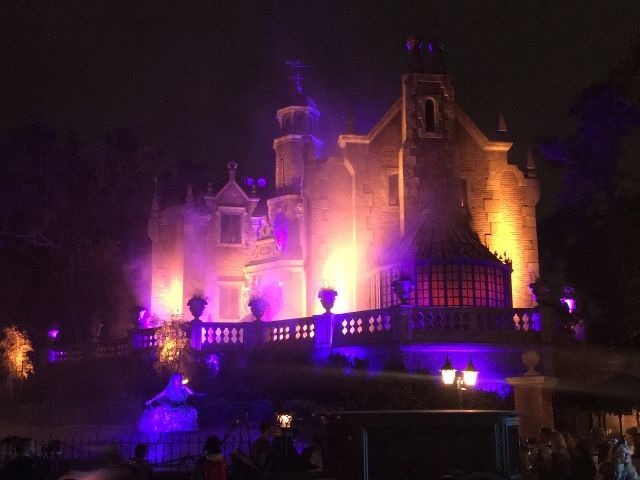 Do Annual Passholders get a discount on Mickey's Halloween party?
Equally impressive is the fact that annual passholders get tickets at a discount for the Halloween Party, with prices ranging from $69 – $105 for kids and $74 – $110 for adults.
All you have to do is log into your My Disney Experience account to purchase your discount ticket.
Unfortunately, discounted prices aren't available for Passholders on the night of Halloween. This means you will have to pay in full.
NEW – Mickey's Not-So-Scary Halloween Party Pass
Walt Disney World Resort is introducing the new Mickey's Not-So-Scary Halloween Party Pass that will give you the opportunity to experience Mickey's-Not-So-Scary Halloween Party at Magic Kingdom Park for up to 35 nights.
The cost of this pass was $299 per adult (plus tax) or $284 (plus tax) for children in 2019. Prices for 2020 are still pending.
Guests with an existing event ticket can modify to a Mickey's Not-So-Scary Season Pass by calling (407) 939-4295 or visiting any Walt Disney World theme park ticket window.
What to Know Before You Go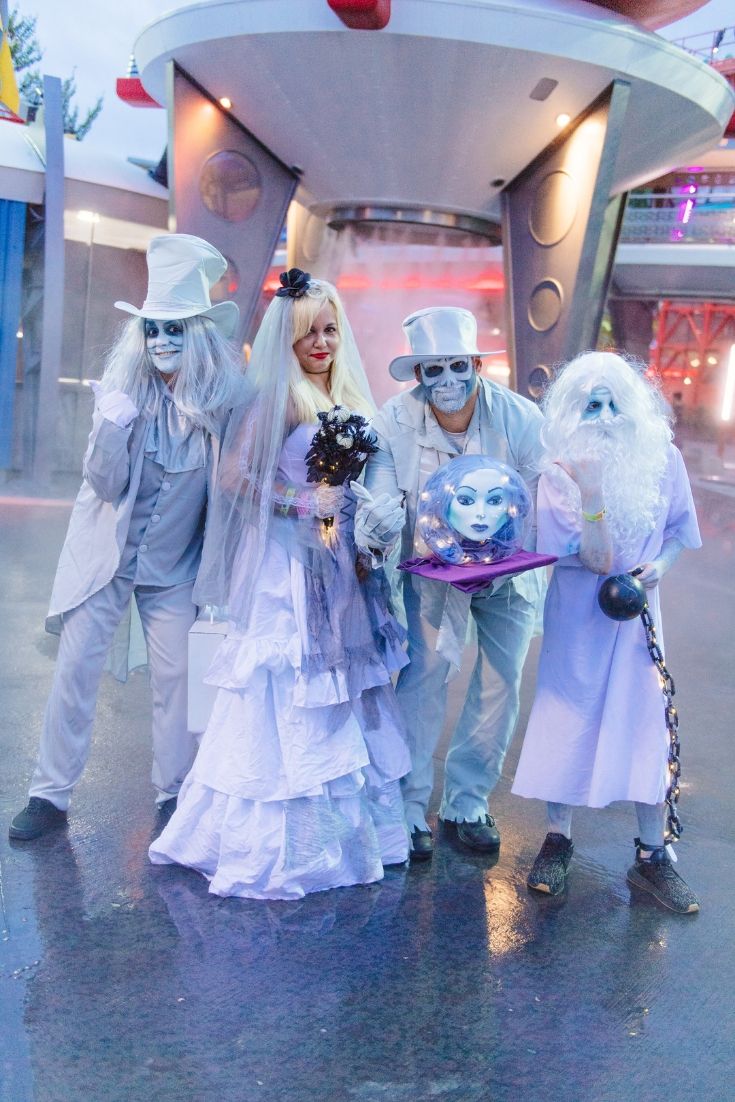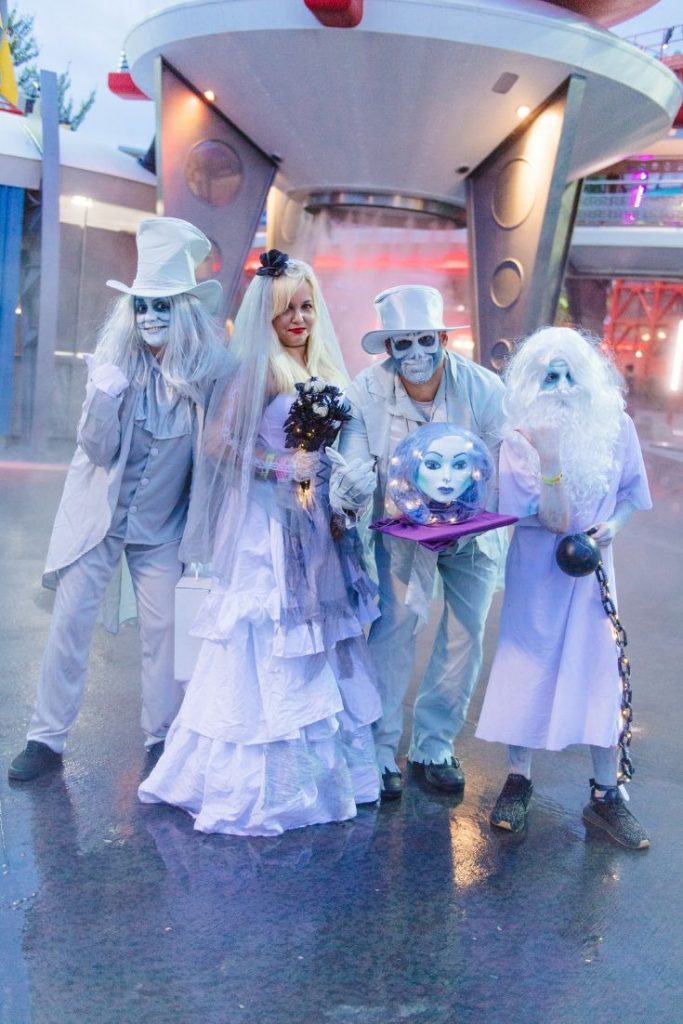 Before you make your way out to this year's Halloween party, let's go through a few of the most common questions.
Should You Take the Little Ones?
Mickey's Not-So-Scary Halloween Party is a family event, so kids are welcomed. You can bring your entire family member to catch in on the fun and excitement or you can go solo.
Can I visit the Magic Kingdom on Days When Mickey's Not-So-Scary Halloween Party is at Night?
Of course, you can. Sometimes, the park isn't as crowded during the weekdays of the event. While exploring the park, you'll be asked to leave if you're not one of the party guests.
How Will They Know I'm a Halloween Party Guest?
If you get to the park around 4 p.m., which is earlier than usual, you can visit stations around the park where you can register for the party.
You'll give Cast Members your ticket information, and in return, you will get a wristband, so they can easily identify you as a party guest.
Do I Have to Pay More for the Trick-or-Treat Experience?
No! You don't have to. The trick-or-treating experiences are included with your ticket price.
Do I Have to Dress Up to Trick-or-Treat at Mickey's Not-So-Scary Halloween Party?
Wearing a costume to trick or treat is not mandatory, but it's definitely a lot of fun to dress up for the Halloween party!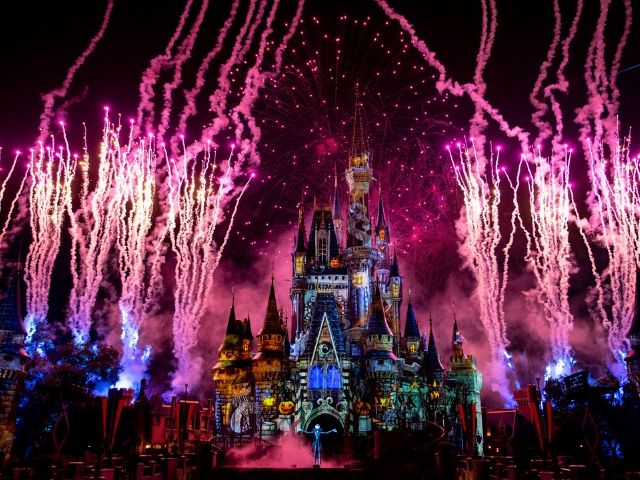 When Does the Parade and Fireworks Start?
The Boo to You Parade takes place twice during the party. However, the first one which usually runs around 9:15 p.m. attracts a much larger crowd that the second which starts at 11:15 p.m.
The all-new fireworks show, replacing HalloWishes, starts at 10:15 p.m.
It's one of the most spectacular sights of the event. The fireworks are not only colorful but also more prominent when compared to the typical Disney firework show.
Where Are the Candy Locations?
There are lots of spots where you can trick-or-treat in the park. Some of the top locations for trick-or-treating include Adventureland, Frontierland, Liberty Square, Fantasyland, and Tomorrowland.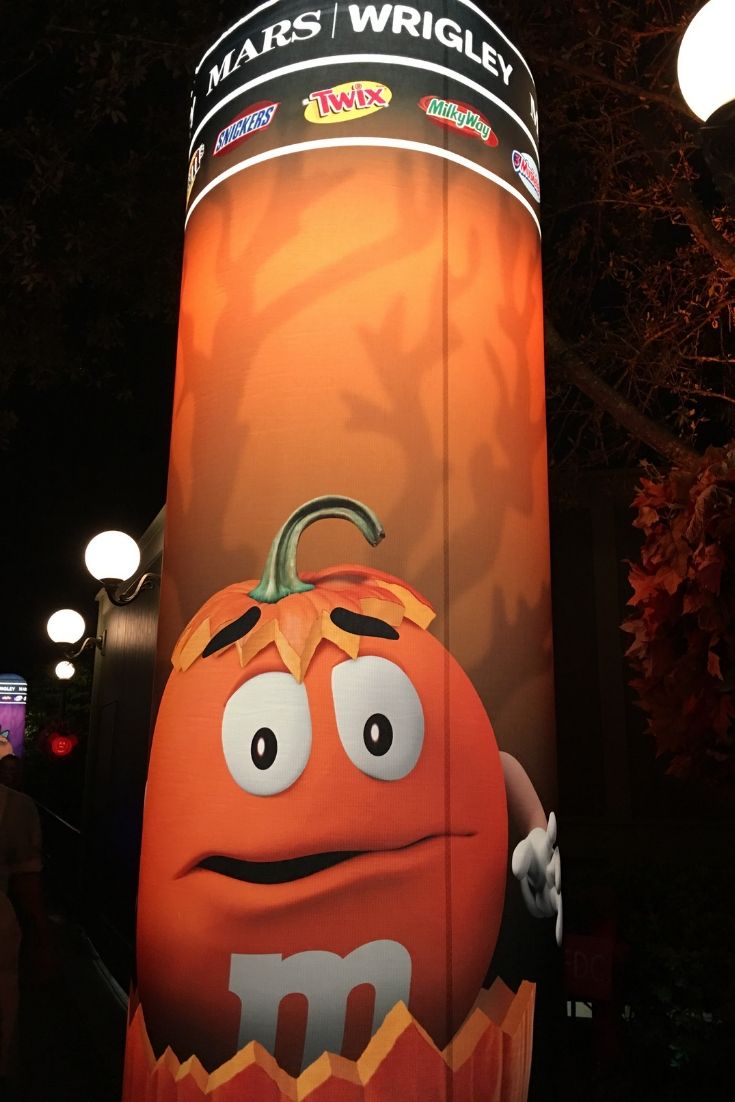 How Crowded is the Event?
Over the years, the event has become increasingly popular. The dates closest to Halloween attracts more crowd.
However, it is always less crowded than a typical day at the park
Can you use FastPass at Mickey's Not-So-Scary Halloween Party?
FastPass+ is not offered during the party since it is a ticketed event with a lower crowd level. I recommend using a FastPass+ reservation before the party.
Once the event starts, go to your favorite characters, do the rides during the first parade, then trick-or-treat throughout the night.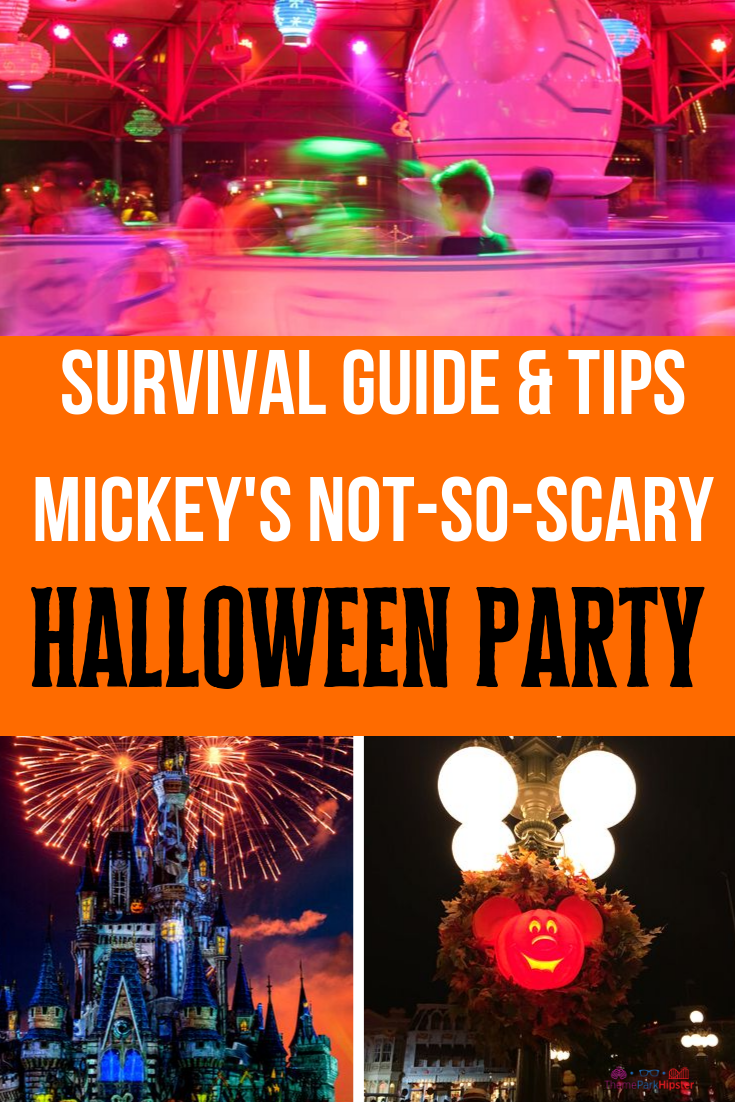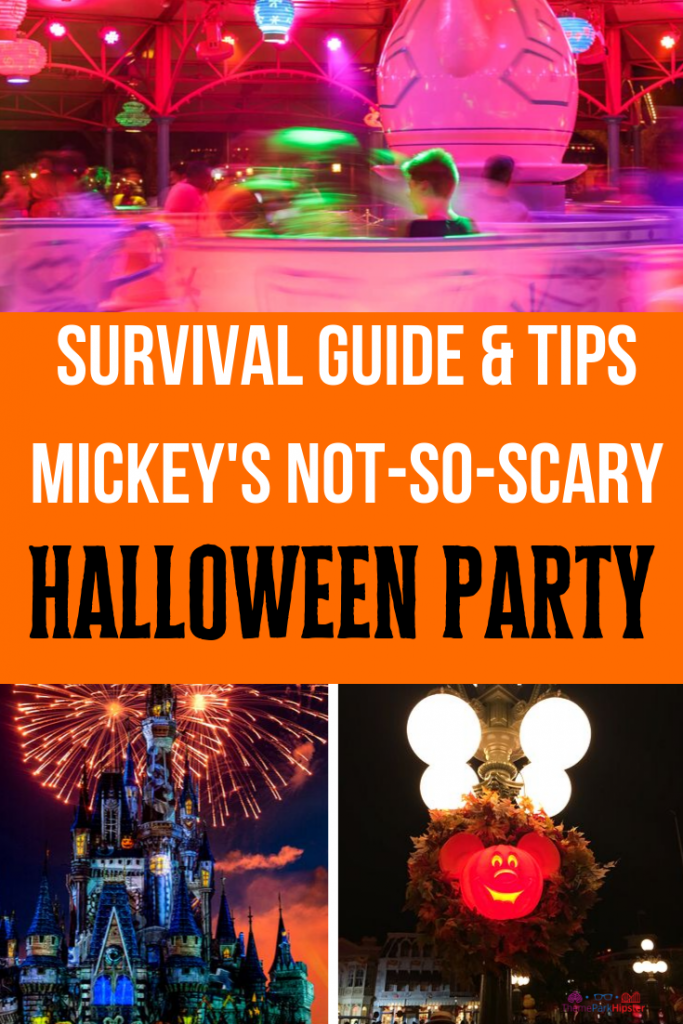 Thanks for Listening!
To share your thoughts:
To help out the show:
Leave an honest review on iTunes. Your ratings and reviews really help and I read each one.
Subscribe on iTunes.
Until next time, Happy Park Hopping Hipsters!
NikkyJ
(Original date April 6, 2017/Updated July 15, 2021)