Are you wondering if you should visit the Disney Springs Christmas Tree Trail this year? Absolutely!
Disney Springs is a favorite spot for me to hang out. And during the holidays the shopping, dining, and entertainment district of Walt Disney World gets a magical makeover with glittering lights, beautiful garlands, tasty treats, and the sounds of Christmas carols ringing in the air.
One super special event that goes on at Disney Springs during the holidays is the Christmas Tree Trail. In years past the trail was located on the Marketplace side of Disney Springs with an entrance near Bibbidi Bobbidi Boutique.
But due to the pandemic the 2021 version the Christmas Tree Trail is going to look a little bit different than years past.
Here's everything you need to know about enjoying the Disney Springs Christmas Trees Trail.
THIS POST MAY CONTAIN AFFILIATE LINKS. PLEASE READ MY DISCLOSURE FOR MORE INFO. Which means if you click on certain links, I may receive a small commission at no additional charge to you.
Where is the Christmas Tree Trail at Disney Springs?
This year, the Christmas Tree Trail is more like a Christmas tree scavenger hunt with trees scattered across Disney Springs. There's a tree spotting map that's given as a separate guide, so be sure to snag one up to know where the best trees are.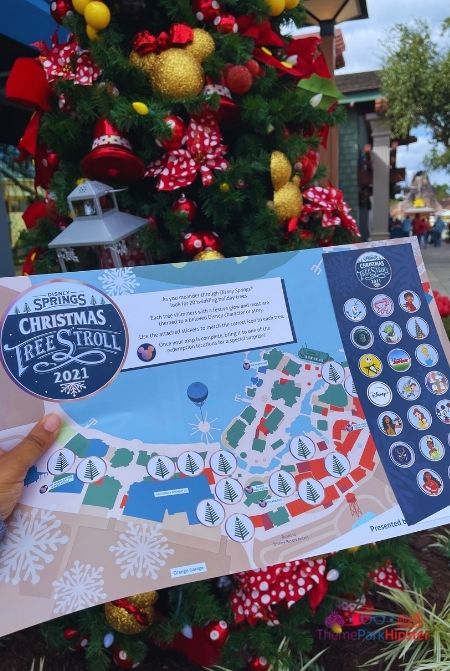 How Does the Disney Springs Christmas Tree Trail Work?
All you have to do is pick up your Christmas Tree Stroll map from select locations, then you find the spot that has a tree marked on the map. Once you get to that area, you'll see what the Christmas tree theme is and add the matching sticker to it (ADDED BY EDITOR).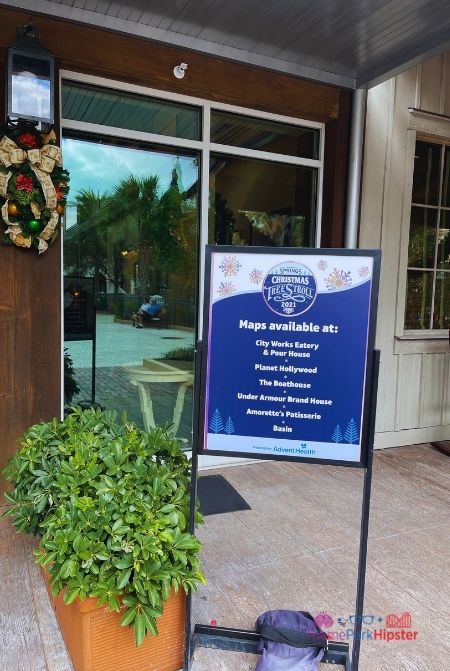 Once you have found all of the Disney Springs Christmas trees, you'll return to one of the map pickup locations and redeem your free holiday pin (ADDED BY EDITOR).
A fun little added feature this year are the discounts that you can find on the back of your Christmas Tree Stroll map. You can enjoy discounts of up to 20% to places such as the Basin, Blaze Pizza, Vera Bradley, UGG, City Works, The BOATHOUSE, Morimoto Street Food, Chicken Guy and so much more (ADDED BY EDITOR)!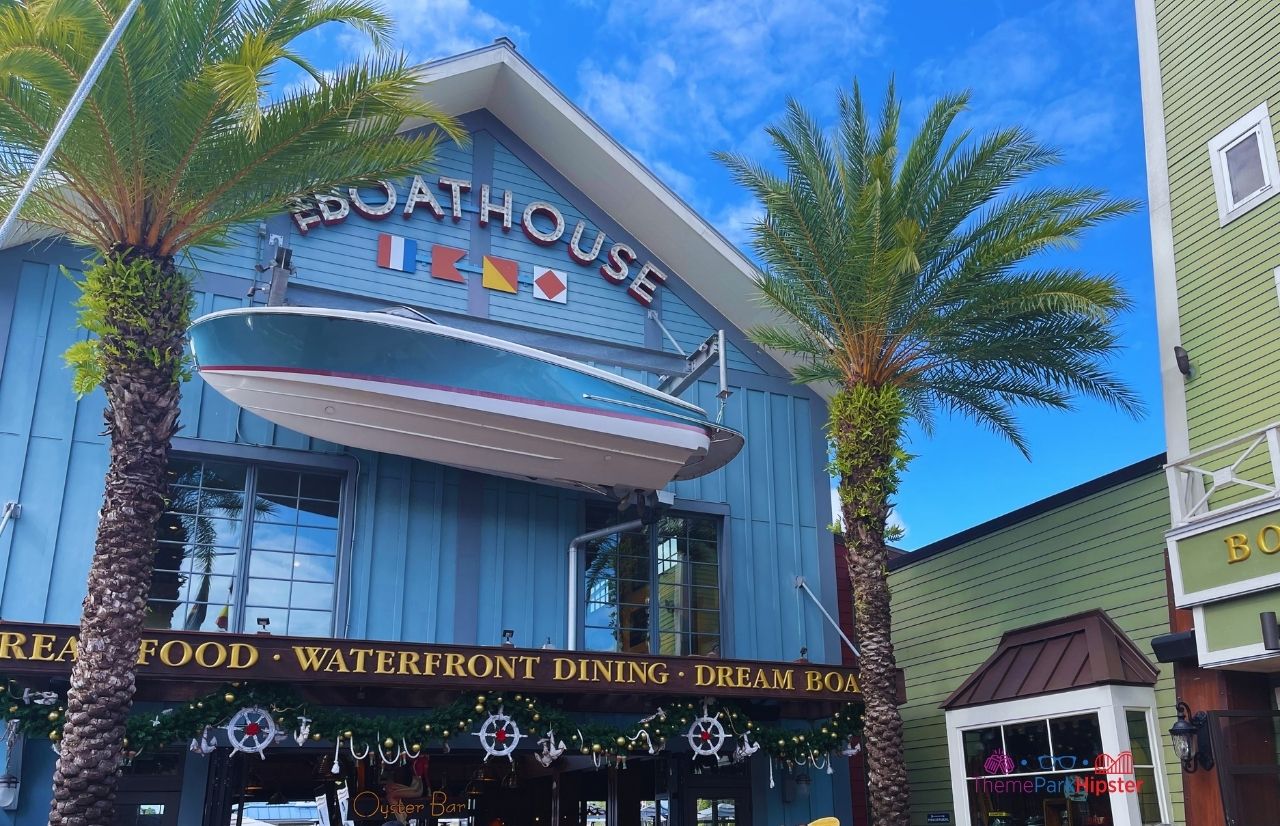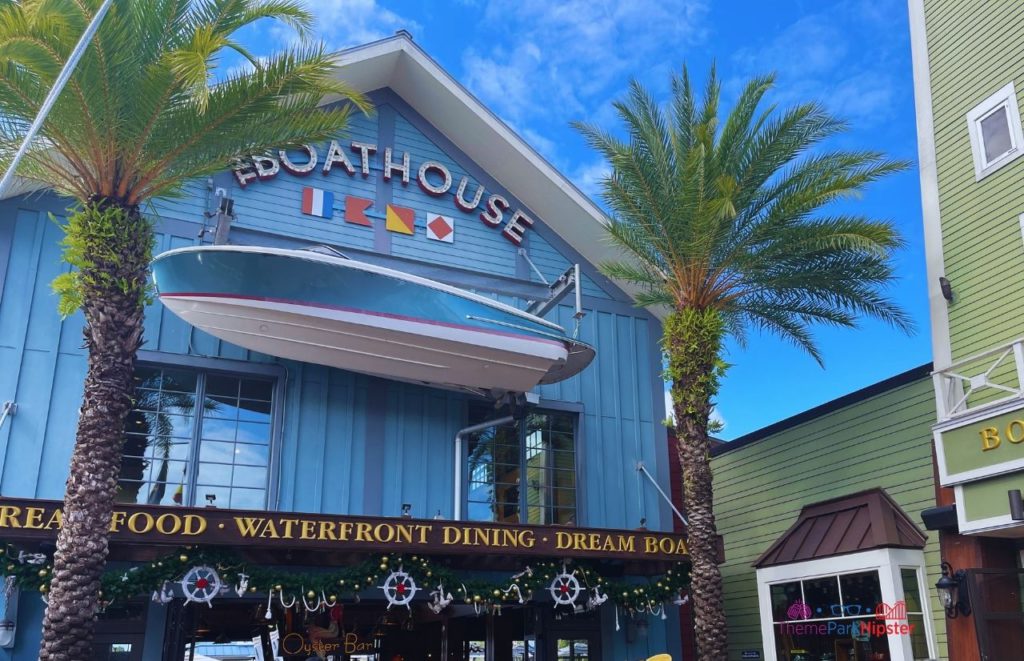 All you have to do is show the Cast Member the back of your map for them to scan it and redeem your discount (ADDED BY EDITOR).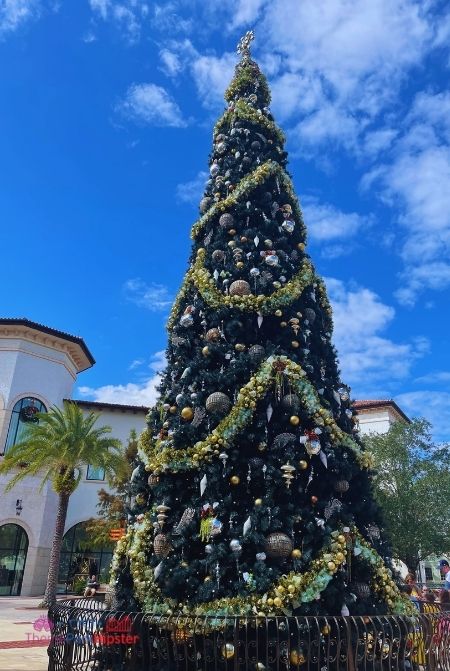 This year you'll be able to find the Disney Springs Christmas Tree Trail Stroll map at the following locations:
Planet Hollywood
Under Armour Brand House
Amorette's Pastisserie
Basin
Ready to plan your theme park trip? Watch the best vacation planning tips on YouTube. Get started here!
When Does the Christmas Tree Trail start?
The Disney Springs Christmas Tree Trail officially begins November 5th and goes through December 30th. You can search for trees from opening to close at Disney Springs.
Is the Christmas Tree Trail at Disney Springs Free?
It sure is! You don't even have to pay for parking at Disney Springs. So, you can make this a fun and free new family holiday tradition each year at Walt Disney World (ADDED BY EDITOR)!
What Types of Christmas Trees are in Disney Springs this Year?
The best part about the Disney Springs Christmas Tree Trail is that the actual trees are so over-the-top with decorations. Many of the trees are decorated with ornaments and garlands to reflect Disney movies like Princess and the Frog, Moana, Nightmare Before Christmas, and The Lion King.
Other trees represent favorite Disney attractions like The Haunted Mansion and Pirates of the Caribbean.
How can I bring some of the Christmas Tree Trail home with me?
Each of the trees along the Christmas Tree Trail will have ornaments that can be purchased from various stores around Disney Springs.
These ornaments often have some sort of indicator that they can be bought and where to find them.
If for some reason a store is out of a particular ornament ask a Cast Member to search other Disney locations to see if it's available anywhere else on property.
They will be able to tell if that ornament is in stock at a theme park, a resort, or somewhere else at Disney Springs.
4 Easy Tips for exploring the Disney Springs Christmas Tree Stroll
Try to find a guide map! This will help you find the best trees that people rave about all season long like the Haunted Mansion tree and the Walt Disney World 50th Anniversary Celebration tree.
Don't forget to pick up your free holiday pin once you complete the Disney Springs Christmas Tree Stroll!
Stop to take a break at Jock Lindsey's Hangar Bar. During the holiday season the Disney bar gets a festive twist with drinks and snacks to match the merry season.
Don't try to do it all in one day. There's so much to do at Disney Springs that it can be challenging to see everything, including the Christmas Tree Trail, in one day. If you must visit Disney Springs in on day, try getting there early and visiting on a weekday for the least amount of crowds.
Enjoy Some of the BEST Disney Springs Christmas Trees below from Past Years!
Final Thoughts
With these tips and tricks in your pocket you're sure to have a fun time exploring Disney Springs and the Christmas Tree Trail this holiday season.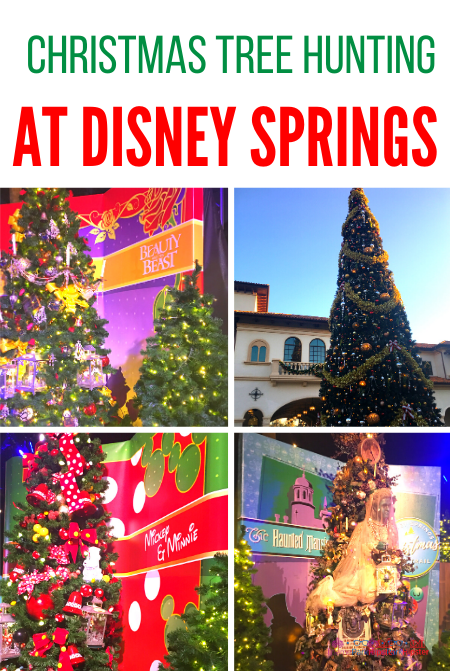 Which Christmas Tree do you like the best? Let us know in the comments section below!
About the Author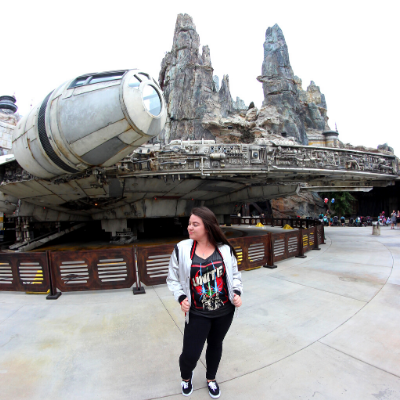 Megan is a theme park expert and frequent traveler to magical places. She covers all things Disney and Universal and runs marathons for fun.
She thinks you can tell a lot about someone by the name of their signature lipstick, and hers is NARS Dragon Girl.
If you enjoyed this article, then you'll love these:
UP NEXT: Christmas at Disney Springs: Guide to Your Most Magical Season Yet!
(Original Article Date: October 31, 2020/Updated by Editor on November 10, 2021)