The Epcot Candlelight Processional is the perfect way to enjoy all of the festival food, drinks, and culinary adventures with a yuletide treat to end the of your solo day or day with family.
If you're planning on attending the Epcot International Festival of the Holidays, then you must listen to one of your favorite entertainers narrate the beautiful Christmas Story at this joyful event.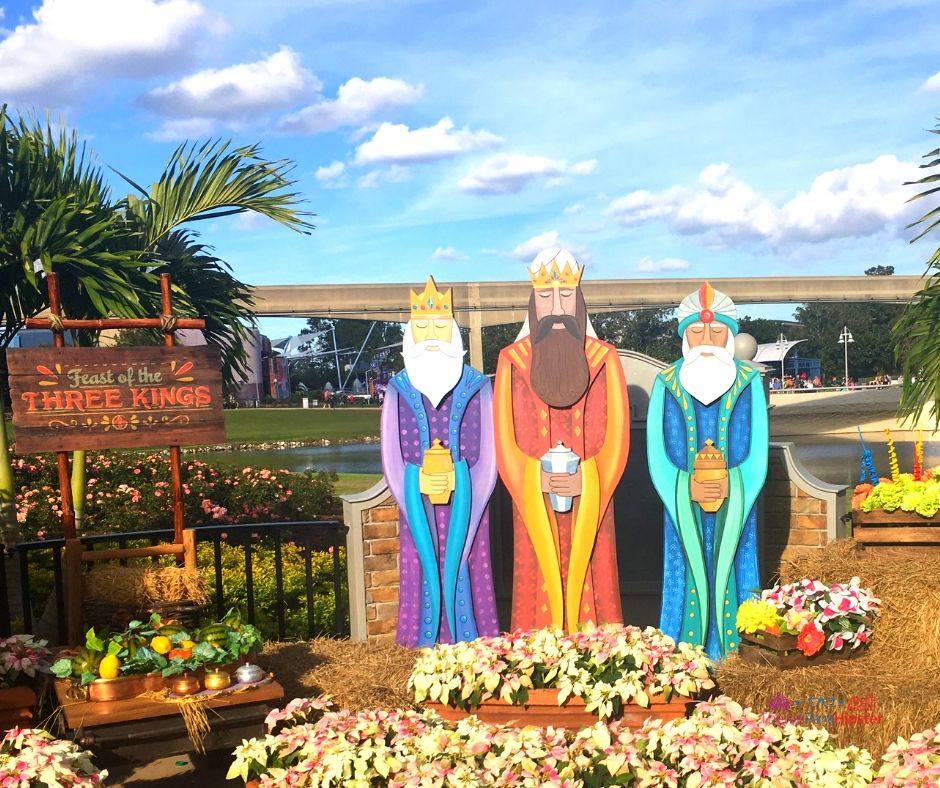 THIS POST MAY CONTAIN AFFILIATE LINKS. PLEASE READ MY DISCLOSURE FOR MORE INFO.
What is the Epcot Candlelight Processional?
The Candlelight Processional at Epcot brings you along on the incredible Nativity story. Each year a celebrity narrator takes Disney guests through the journey complete with a mass choir and a 50-piece orchestra.
Each evening the choir, that's shaped like a Christmas tree, transports you magically into that wonderful night in which the Savior was born.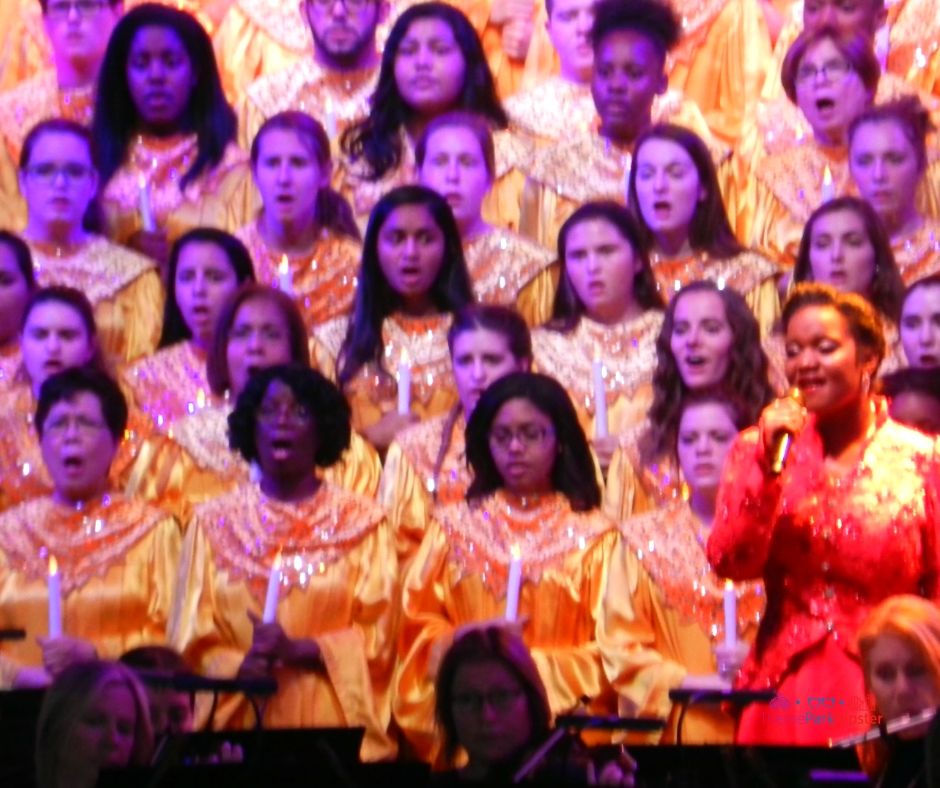 The annual yuletide series is a part of the Epcot International Festival of the Holidays and takes place on the American Gardens Theatre stage in the American Adventure Pavilion at Epcot.
This year's festival is bringing back fan favorites such as Pat Sajak, but there are also some other good celebrities coming to help make this amazing annual holiday even more spectacular!
ORDER NOW to secure your Orlando theme park ticket reservation in the parks! GET MY TICKETS.
When is the Epcot Candlelight Processional?
This holiday event runs nightly from November 25th through December 30th of 2022 with three showtimes each night (5:15 p.m., 7:00 p.m. and 8:30 p.m.).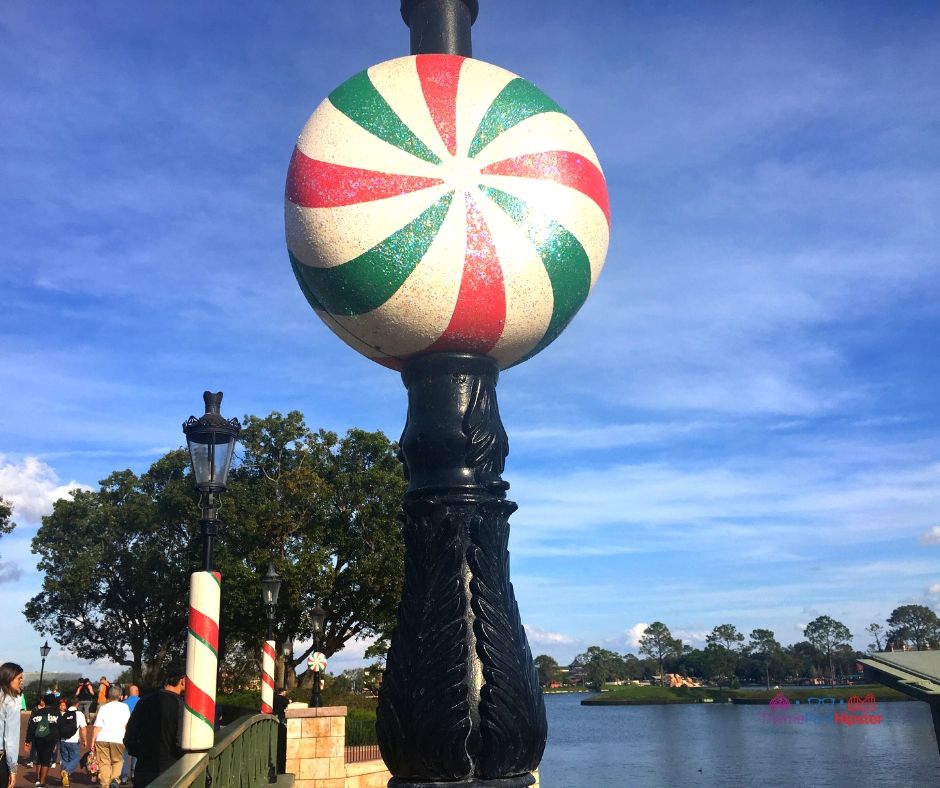 Not only will you get to experience the wonders of the Candlelight Processional at Epcot, you'll also to get to go through all 11 World Showcase pavilions to learn how each culture celebrates the holidays.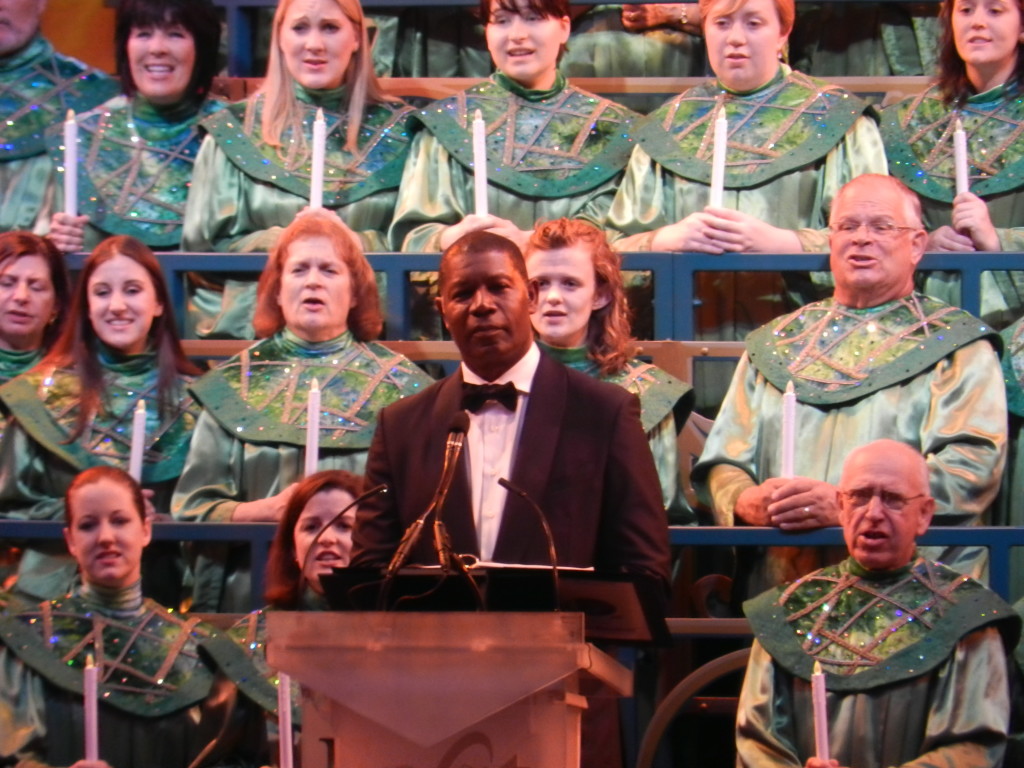 2022 Epcot Candlelight Processional Narrators Schedule
You can marvel at the Candlelight Processional in the America Gardens Theatre. Here's who is scheduled to appear:
Simu Liu: November 25 and 26, 2022
Chita Rivera: November 27 through 29, 2022
Raul Esparza: November 30 and December 1, 2022
Whoopi Goldberg: December 2 and December 3, 2022
Isabella Rossellini: December 4 through December 6, 2022
Daymond John: December 7 and December 9, 2022
Josh Gad: December 10 through December 12, 2022
Gloria Estefan: December 13 and December 14, 2022
Neil Patrick Harris: December 15 through December 18, 2022
Mariska Hargitay: December 19 and December 20, 2022
Cal Ripken Jr.: December 21 through December 23, 2022
Marie Osmond: December 24 through December 26, 2022
Courtney Vance: December 27 and December 28, 2022
Angela Bassett: December 29 and December 30, 2022
Epcot Candlelight Processional Times and Details
Where: America Gardens Theatre at World Showcase, Epcot
When: Daily from November 25th through December 30th of 2022
Showtimes: Nights at 5:15 p.m., 7:00 p.m. and 8:30 p.m.
*Per Disney the lineup is subject to change at any time.
7 Beginner Tips for the Epcot Candlelight Processional
Now that we know what this year's schedule is and what you can expect, let's go through my top tips for you to make the most of your time at EPCOT.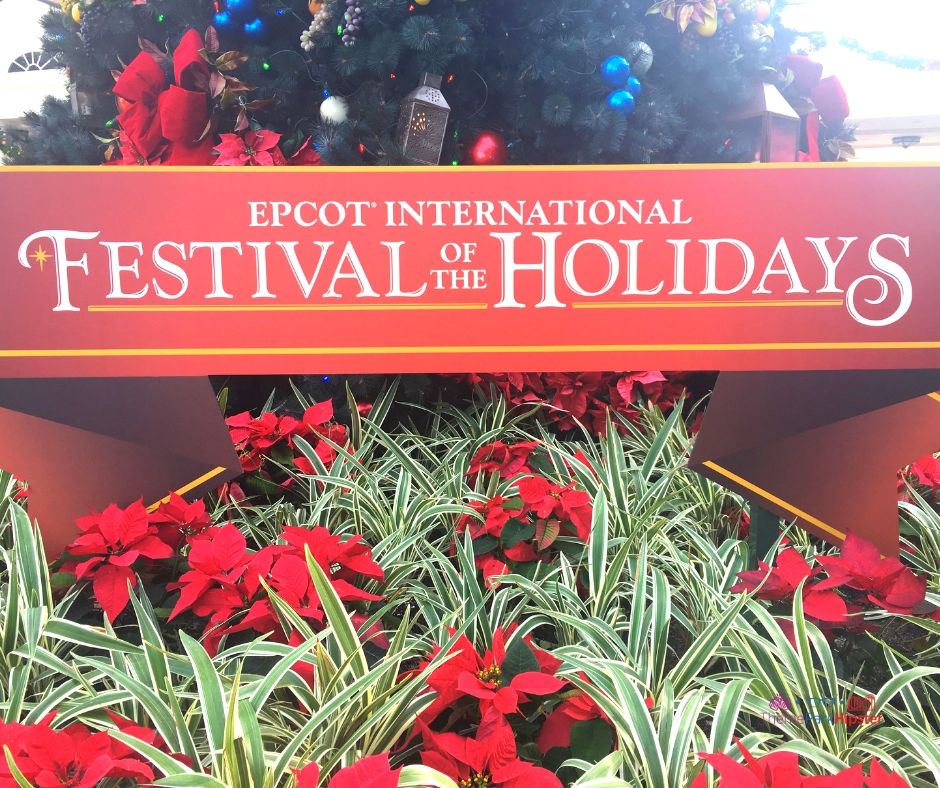 1. Get there Early
Popular narrators tend to have LONG lines waiting to grab the best seats between each show. This is especially important if you plan on experiencing the Candlelight Processional on December 25th.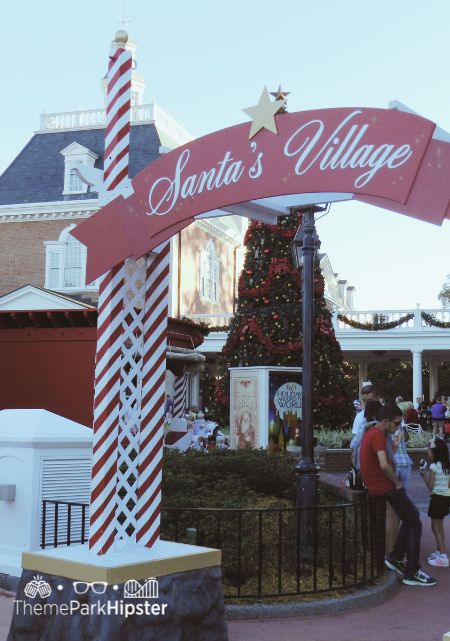 The outdoor theater seats roughly 1,000 people on benches. This number sounds like a lot, but the area quickly fills up.
2. Bring Sun Protective Gear
Accessories such as a hat, sunglasses, an umbrella, and sunscreen are great to have just in case you have to wait a while to be seated.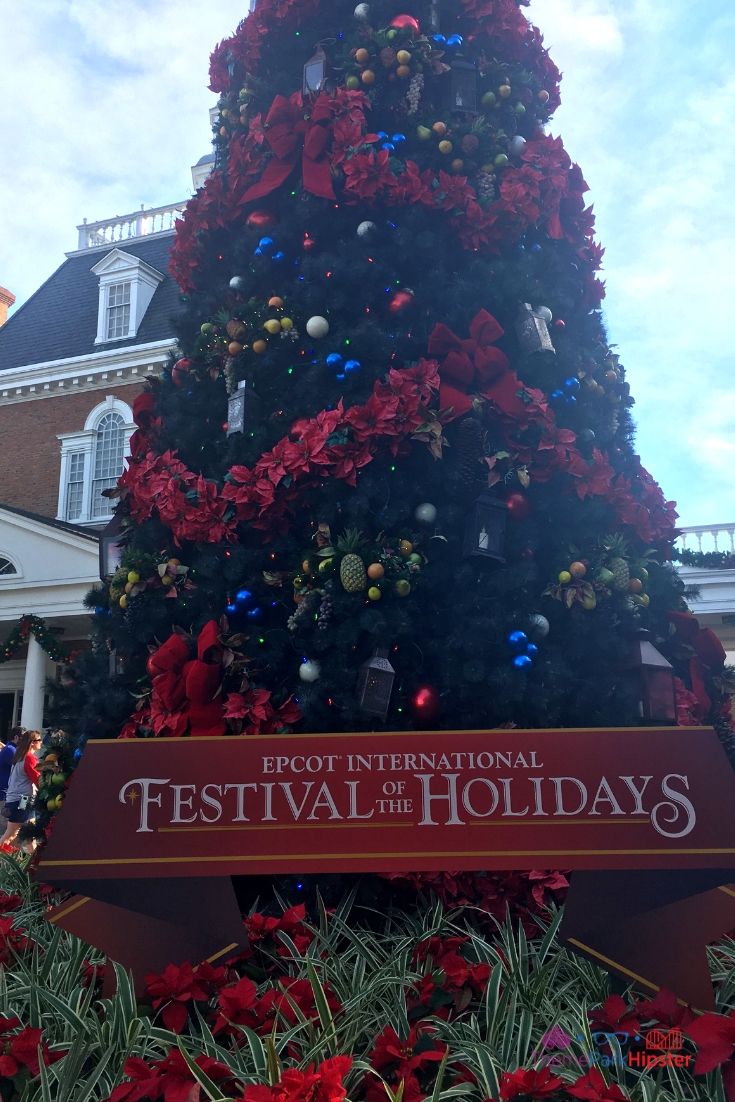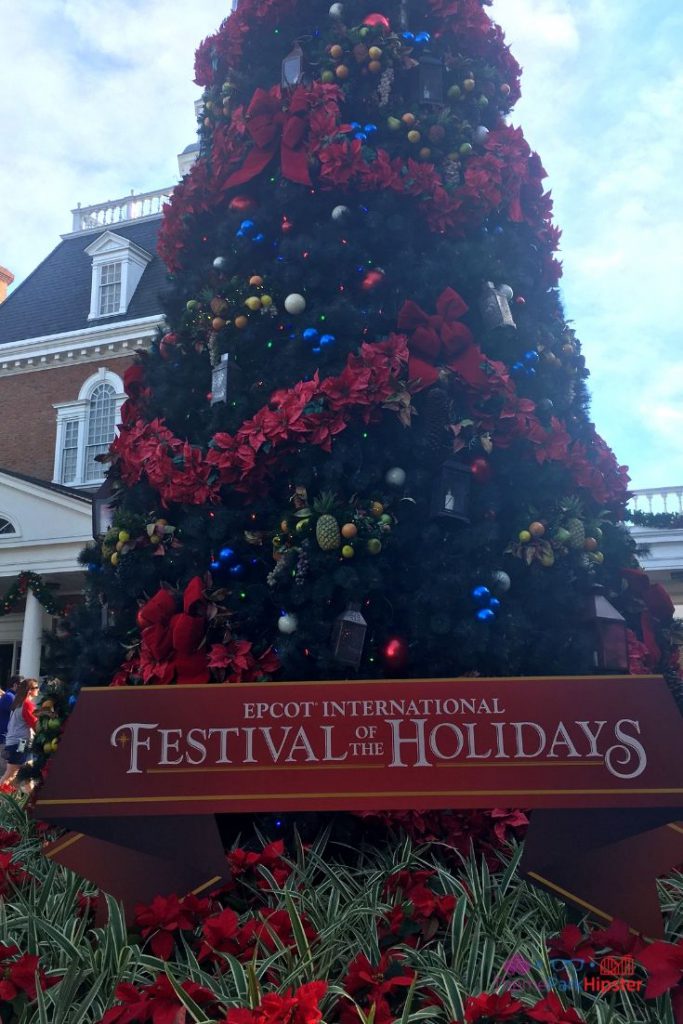 The queue for the Candlelight Processional at Epcot is basically in the walkway of World Showcase. So, you will not have any shade to keep you protected from the sun.
3. Don't Worry if You Don't Get in the Theatre
You can still view and hear the celebrity narrators from the American Pavilion pathway or courtyard.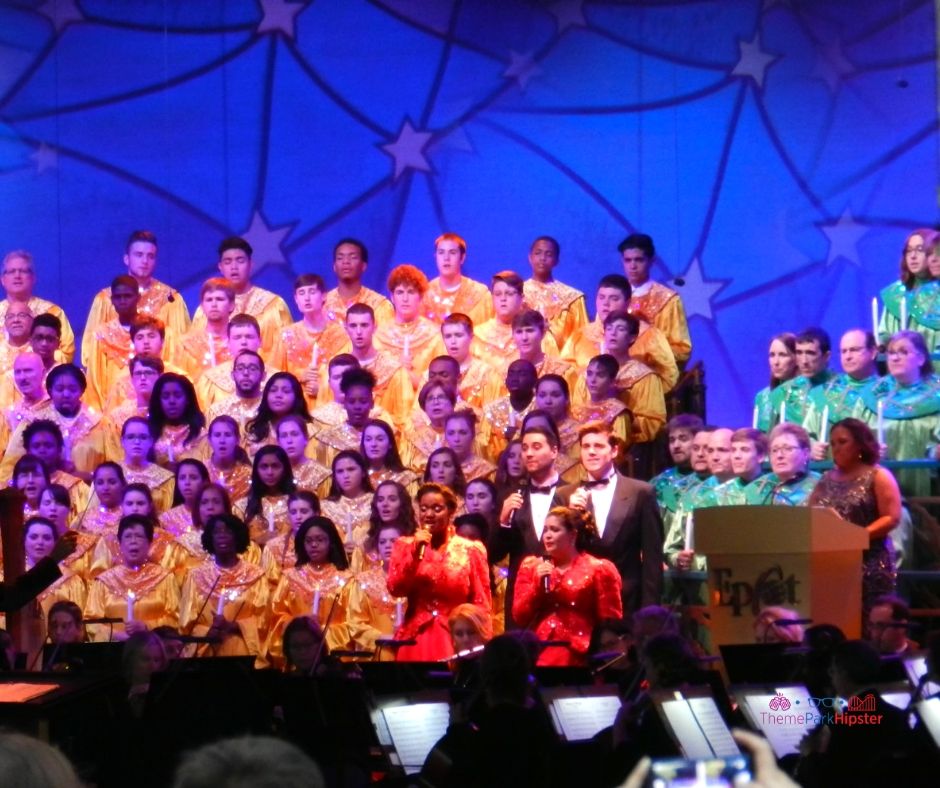 Get up to 76% off of the Orlando attractions with Groupon TODAY!
4. Remember that Queue Lines Sometimes Form on Both Sides of the Theatre
There are usually two queues on each side of the American Gardens Theatre.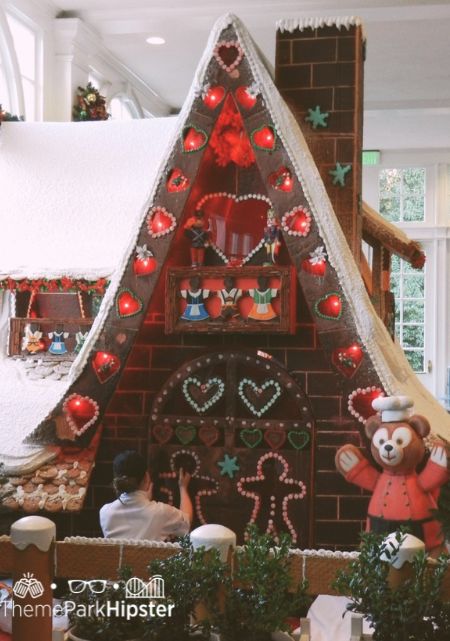 But, be sure to check that the line that is closer to Japan is not specified for the Epcot Candlelight Processional Dining Package.
5. Double Check the Schedule Before You Go
Before you make your way out to the Candlelight Processional, be sure to double check the performance schedule.
Although Disney does confirm the dates with the celebrities, there have been times when the narrators have had to change last minute due to unforeseen circumstances.
6. Don't Feel Bad if You're Not Able to Go to the First Show
The first show of the evening is usually the hardest to get in since people are waiting throughout the day to be the first to experience the Christmas Story.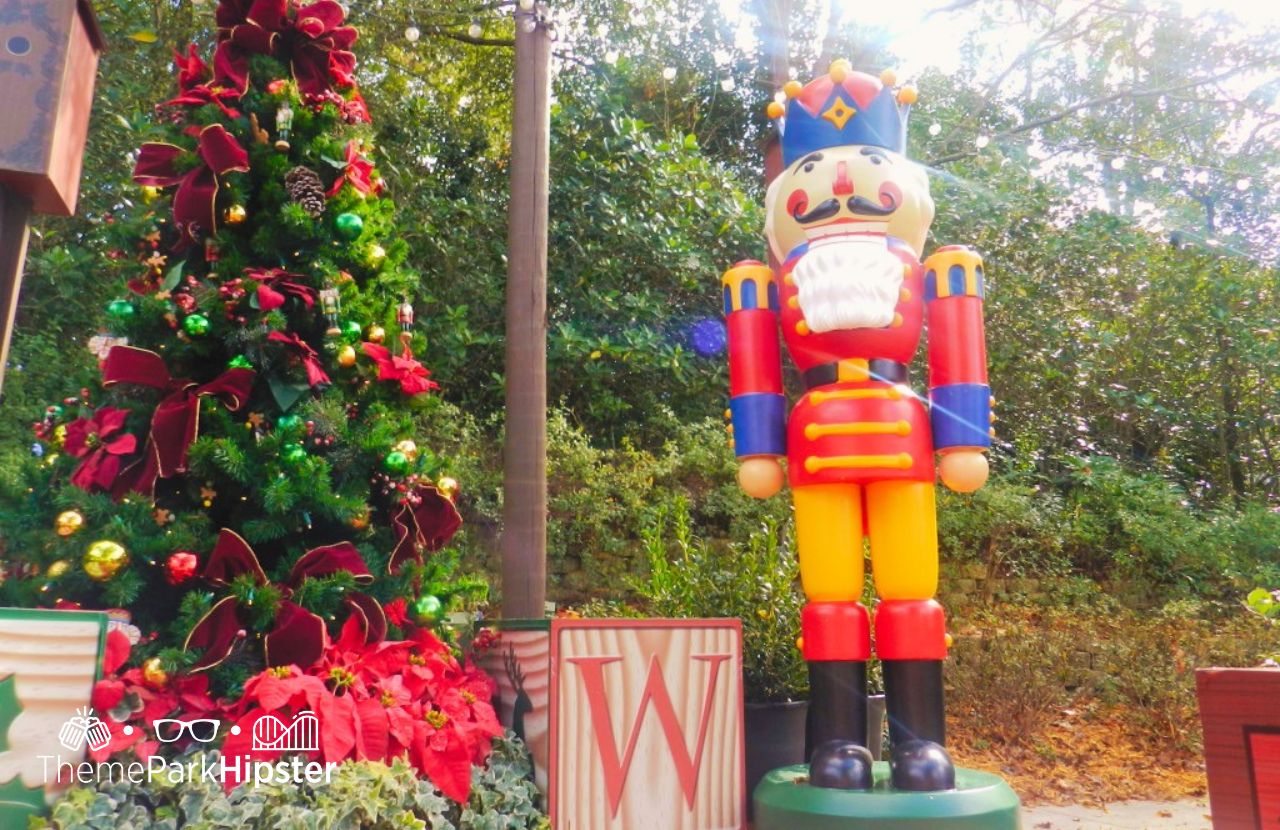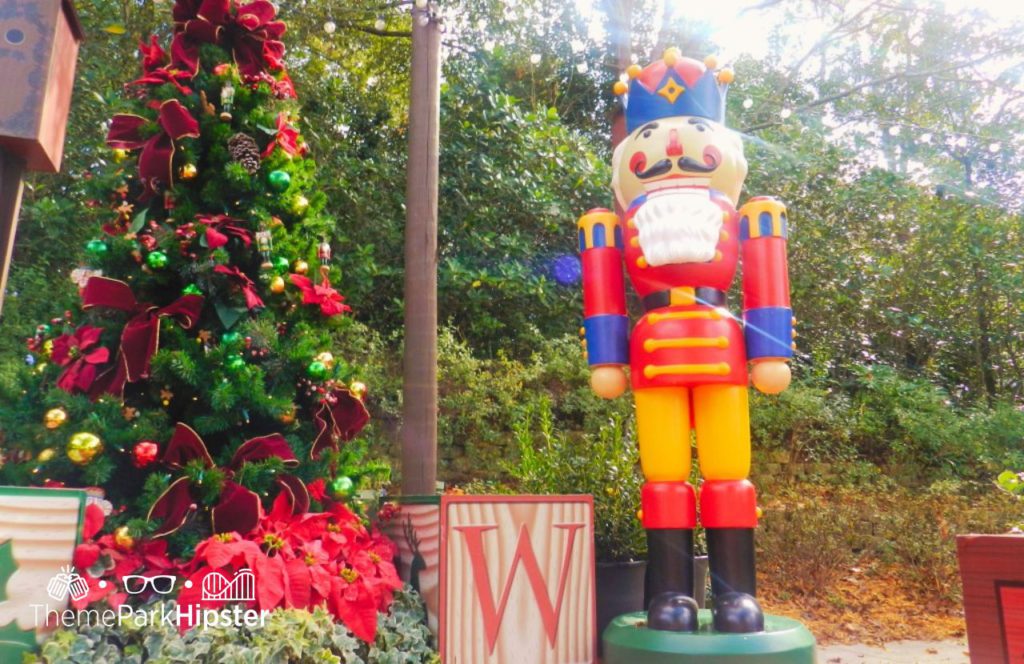 I've found the second and third shows tend to be the best. The narrator is usually warmed up and there's a better opportunity to get the seat of your choice.
7. Book an Epcot Candlelight Processional Dining Package
If you want to have a guaranteed seat to see your favorite celebrity narrator, then I recommend booking an Epcot Candlelight Processional Dining Package.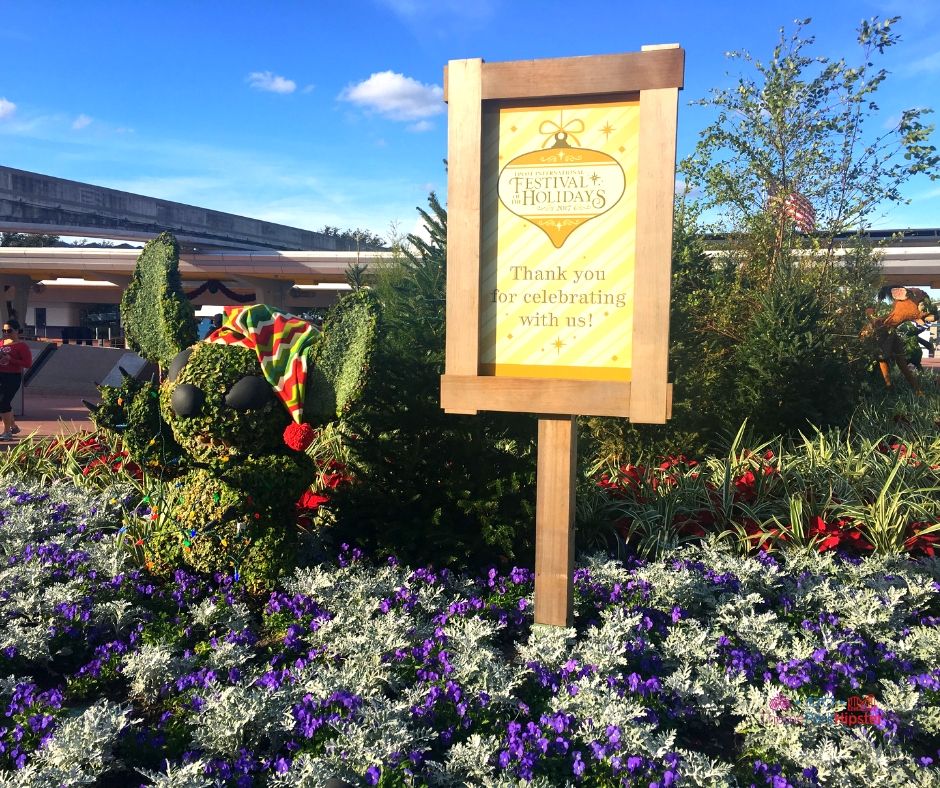 You'll avoid the extremely long lines and you'll get to enjoy a delicious 3-course meal or buffet meal to enhance your day at the park.
Booking a dining package is definitely my favorite type of way to enjoy country hopping and exploring at Epcot!
Epcot Candlelight Processional Dining Package: What to Expect…
Why not enjoy a meal that also guarantees your seat for any Epcot Candlelight Processional.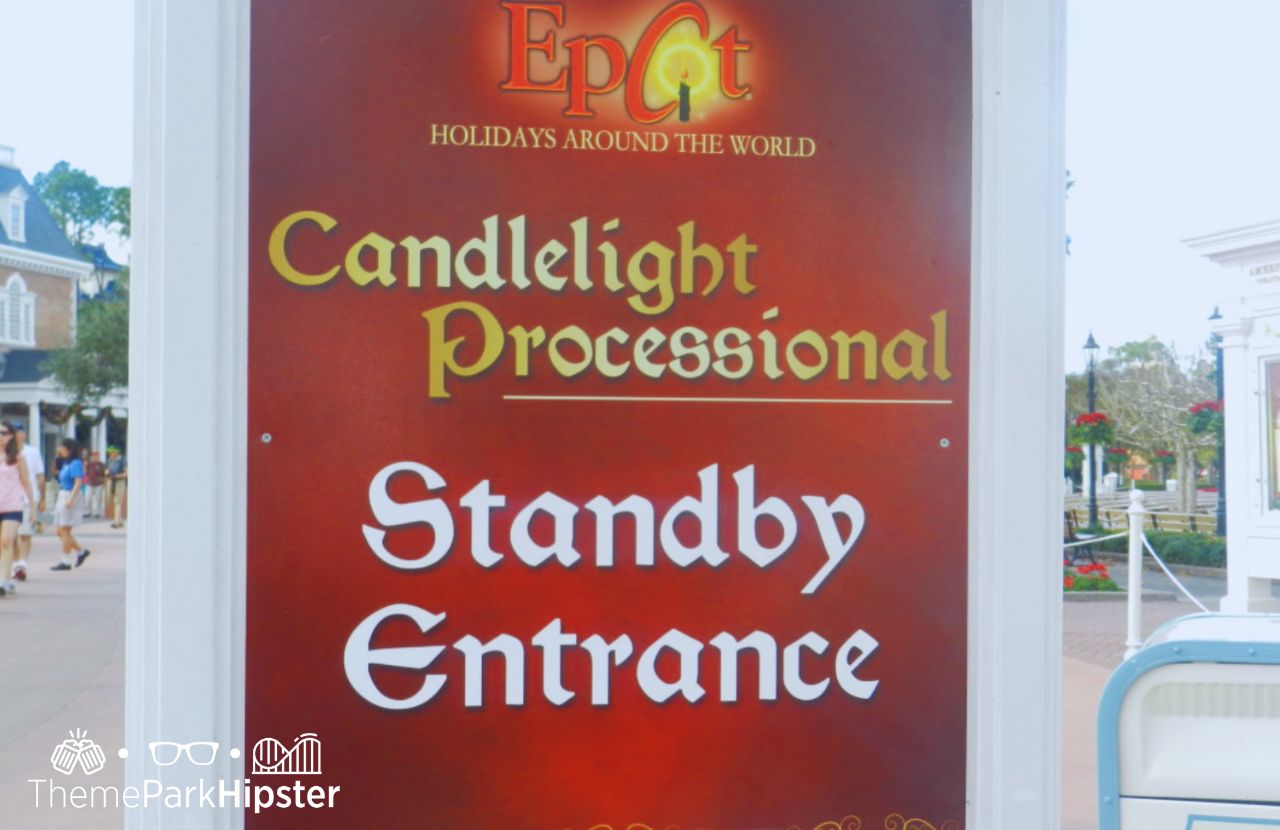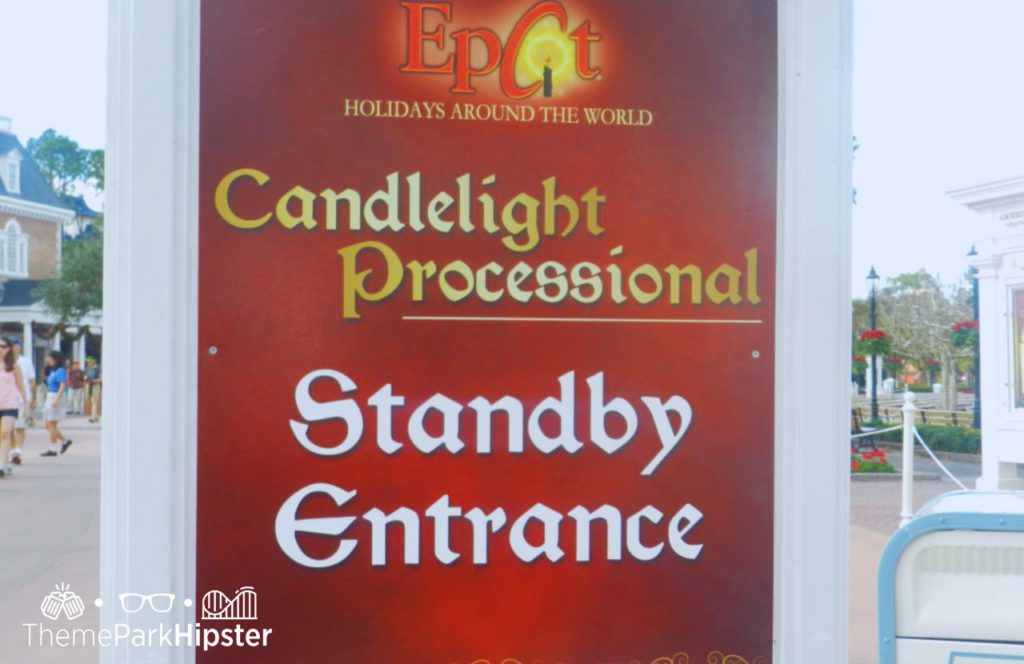 You can feel safe knowing that you will not miss any of your favorite celebrity narrators, because your reservation is confirmed!
According to Disney, availability is limited and advance reservations are highly recommended and can be made up to 180 days prior to your visit.
What's included in the Epcot Candlelight Processional Dining Package?
The Epcot Candlelight Processional Dining Packages allows you to choose to have lunch or dinner prior to the nightly presentation.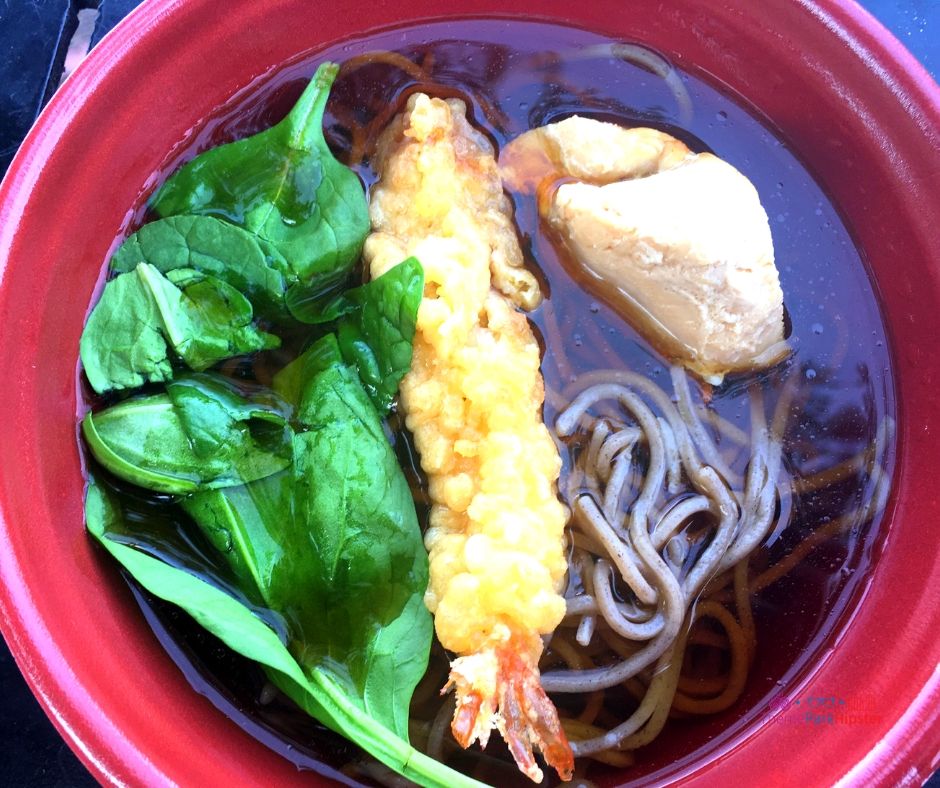 Each meal includes:
An appetizer
Entrée
Dessert
Or one full buffet (if applicable)
Non-alcoholic beverage
One guaranteed seat per person to the Candlelight Processional held on the same day
Epcot Candlelight Processional Dining Locations
You can choose your Dining Package from one of 4 excellent eateries around Epcot theme park.
Information to Know Before Booking Your Epcot Candlelight Processional Dining Package
Candlelight Processional Dining Packages are only offered during the holiday season.
Alcohol will only be served to Guests ages 21 and older.
Reservations required
You will receive your Candlelight Seating badges at the restaurant after your meal.
You'll enter the America Gardens Theatre in a separate queue and it's seated on a first-come, first served basis. However, your seating is guaranteed.
Don't FORGET that both a theme park reservation and valid theme park admission are required. EPCOT admission is not included in the price of the dining package.
ORDER NOW to secure your Walt Disney World theme park ticket! GET MY TICKETS.
How to Book for the Epcot International Festival of the Holidays Dining Package
You can make your reservations by calling 407/WDW-FEST (407-939-3378) and remember to book quickly to guarantee your spot.
Find your perfect vacation home rental near Disney World TODAY!
Things to Know Before You Go to Epcot International Festival of the Holidays
Now that you know what to the Epcot Candlelight Processional is, let's go through everything you must know before enjoying Christmas at Disney World.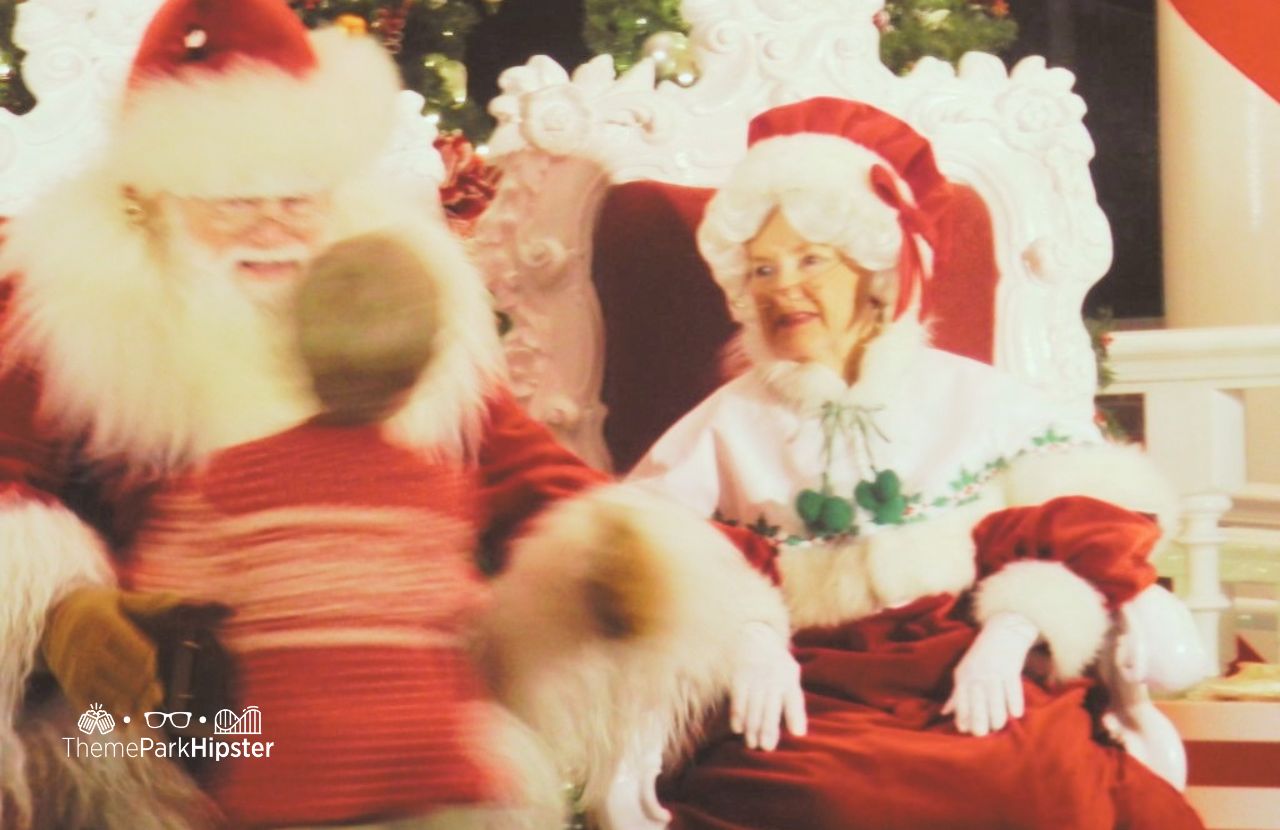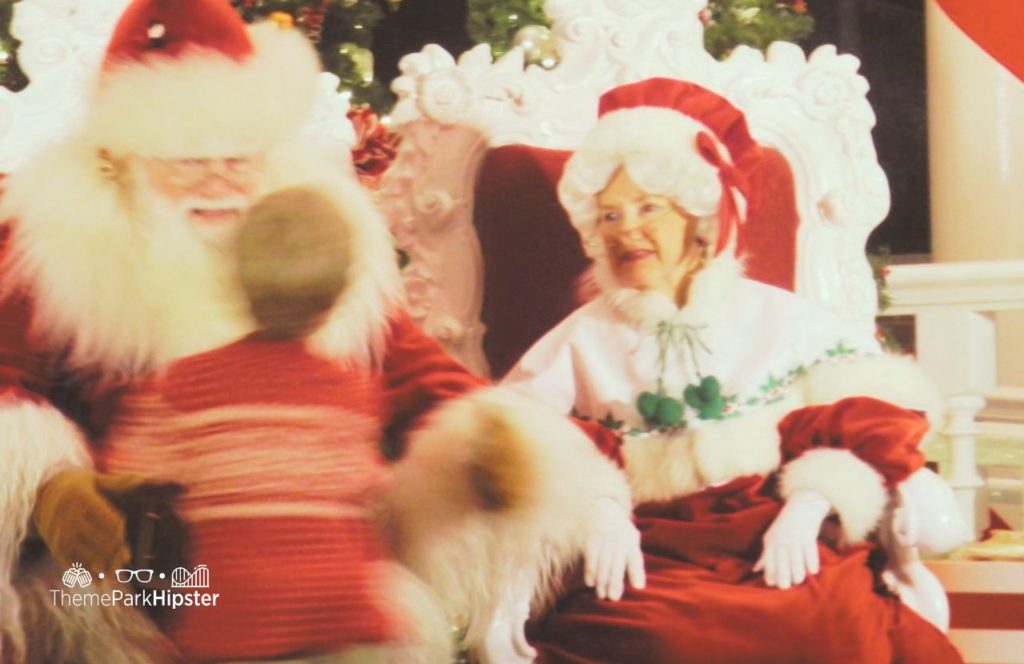 What to Expect from the Epcot Festival of the Holidays
In case you didn't know, the Candlelight Processional at Epcot is only one piece of all the festive fun during the holidays.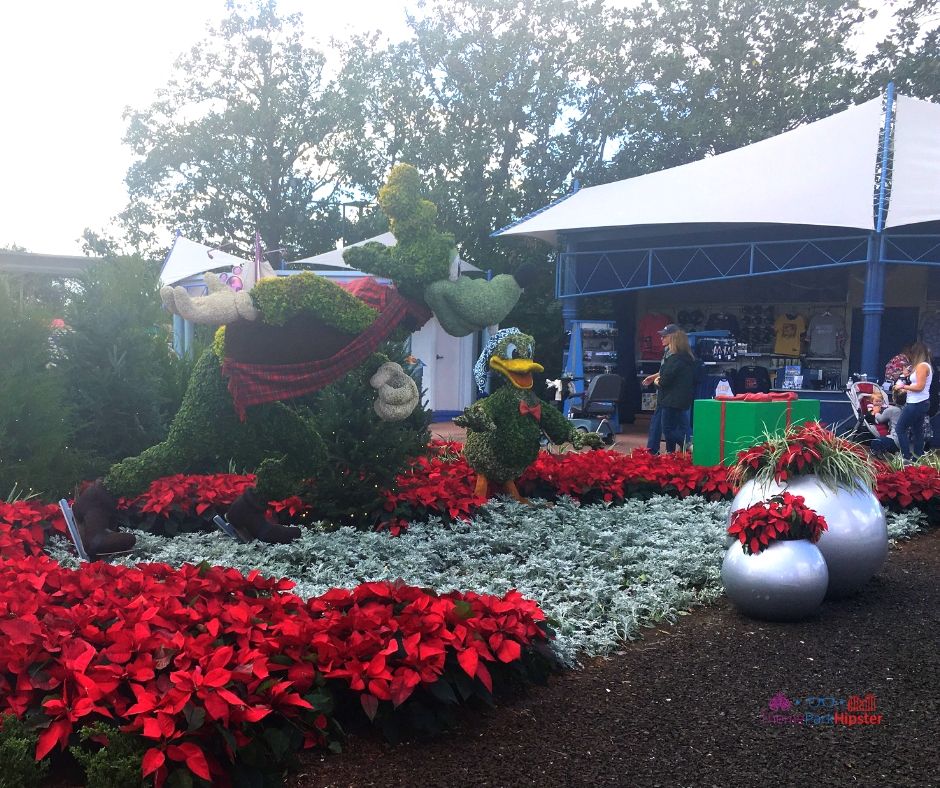 At the Epcot International Festival of the Holidays you can expect to enjoy sweet and savory treats from the Holiday Kitchens and the opportunities to hear festive stories from Cast Members represented in each country.
Just imagine a Christmas version of Epcot Food and Wine Festival and you'll understand what the Holidays Around the World is like during this season at the park.
How much does Epcot cost?
A one-day REGULAR season Epcot ticket starts at $109* (prices do fluctuate based on the season).
What are the Best Rides at Epcot for Adults
How many countries does Epcot have?
There are 11 (eleven) countries in Epcot for you to enjoy and explore.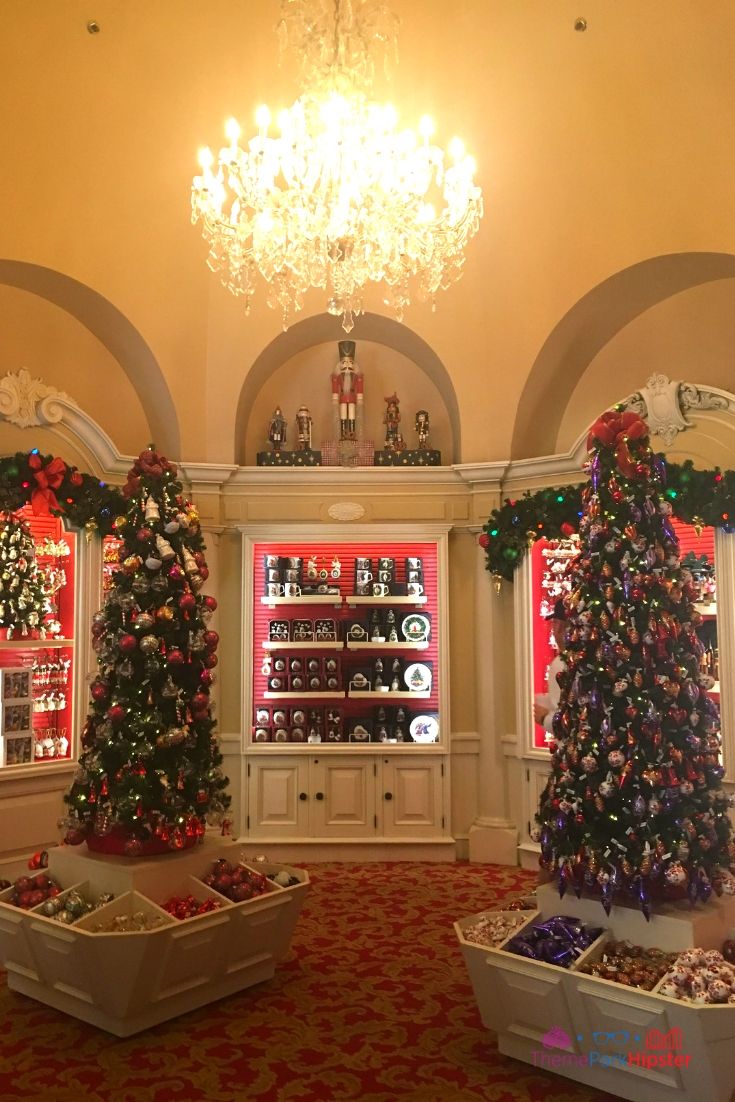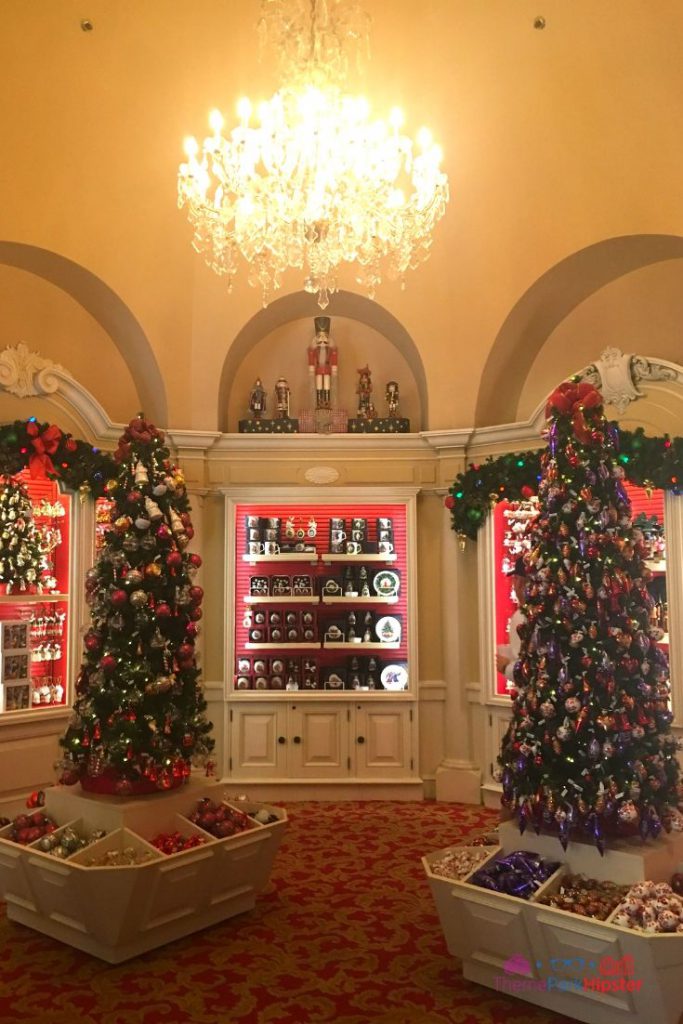 What are the countries in Epcot?
Get Your Disney Very Merriest Tickets here!
Do you need a separate ticket for Epcot Festival of the Holidays?
You do not need an additional ticket to participate in the Holidays Around the World at Epcot.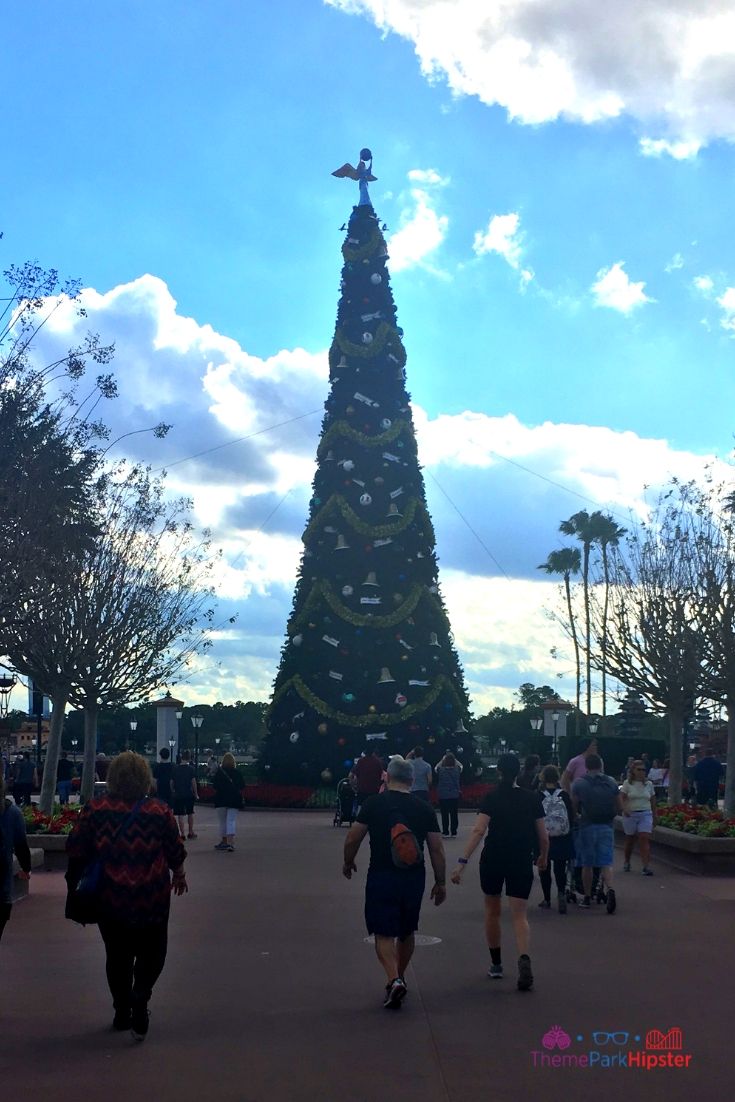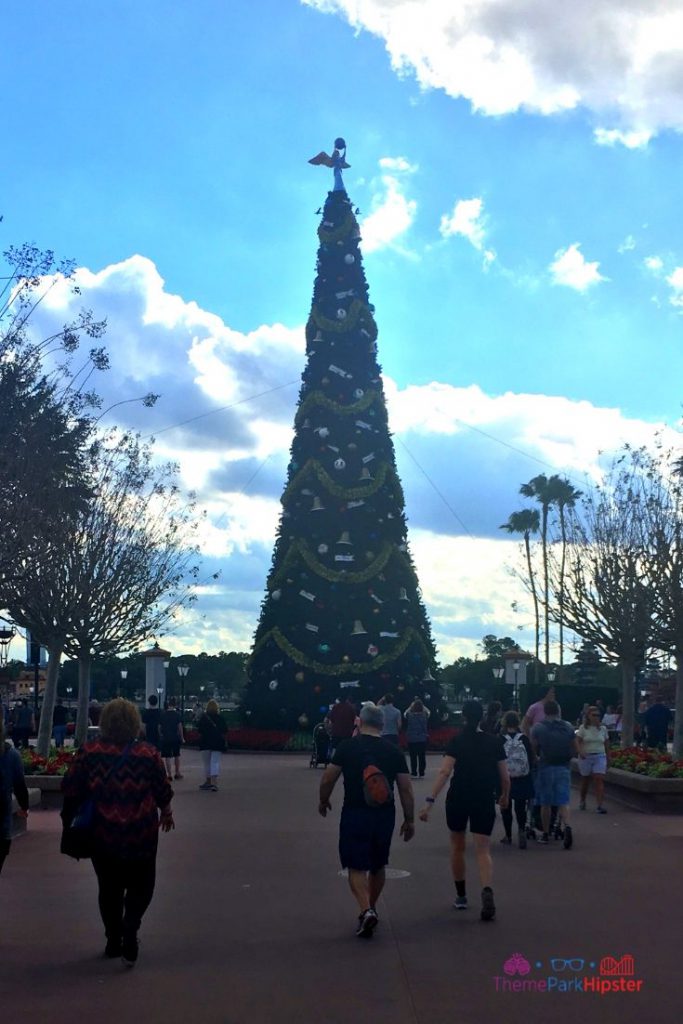 If you plan on doing any of the special dining experiences, then you will have to pay additional fee.
Can you use snack credits at Epcot Festival of the Holidays?
You sure can! But keep in mind that the Disney Dining Plan is currently suspended at this time.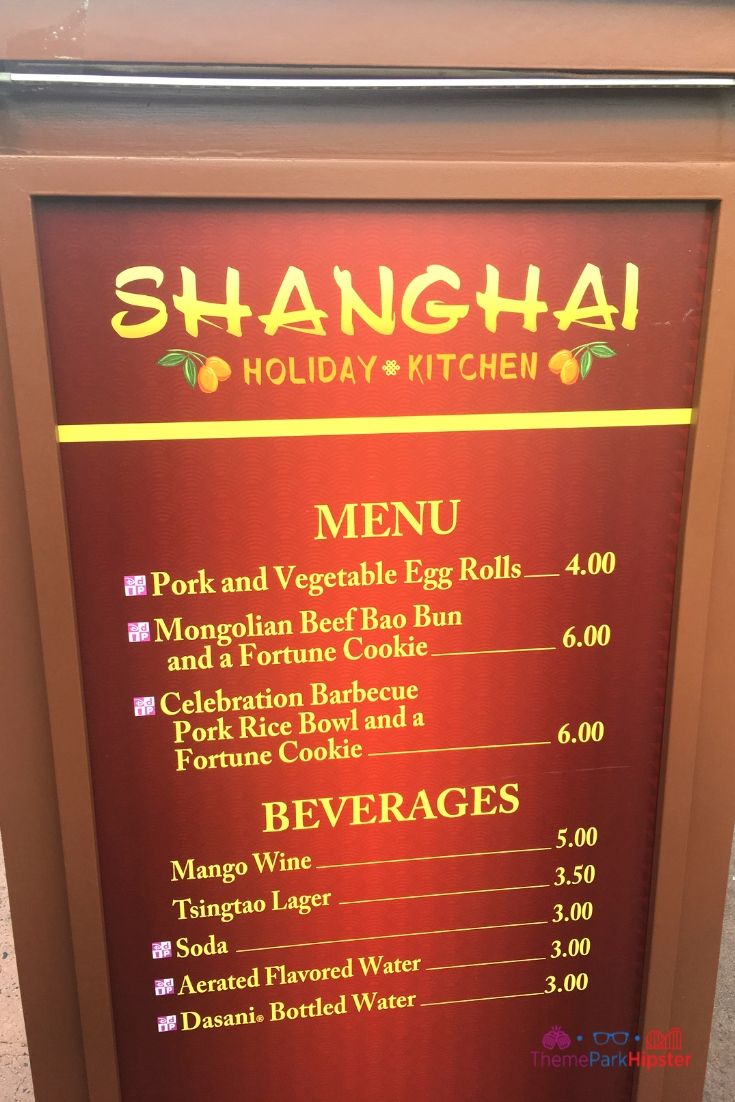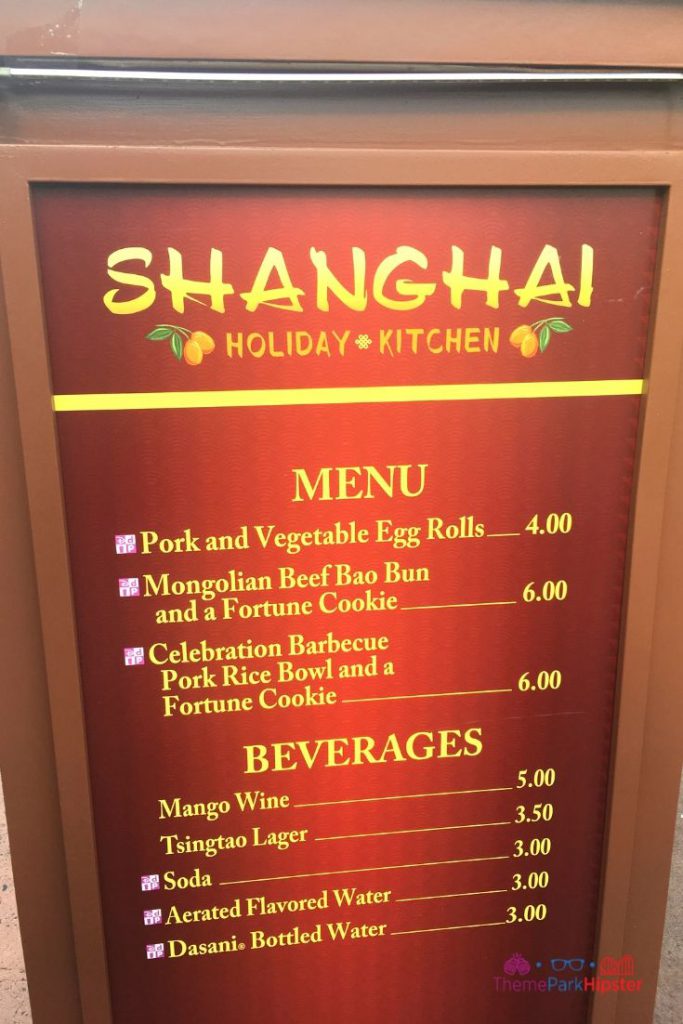 The snack credit can be used for most food items under $5.49. Simple snacks include pastries, ice cream bars, water bottles and soda.
Where are the best places to have a drink Epcot?
Like everywhere in the park and I mean that.
Nothing else needs to follow…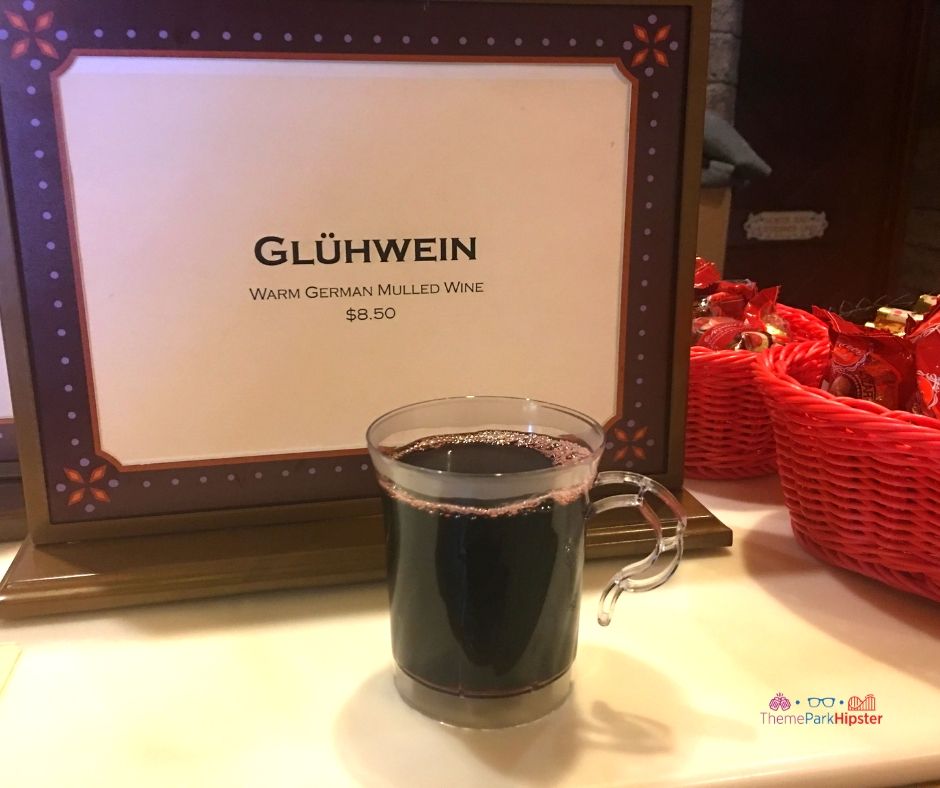 I will say that Tutto Gusto Wine Cellar in the Italy Pavilion and La Cava Del Tequila in the Mexico Pavilion are the absolute best places to chill and enjoy a drink. If it's not too crowded.
Have Your Drinking Around the World at Epcot Passport Handy
Don't get overwhelmed trying to plan your perfect route around World Showcase. You already have enough to worry about for your Disney vacation.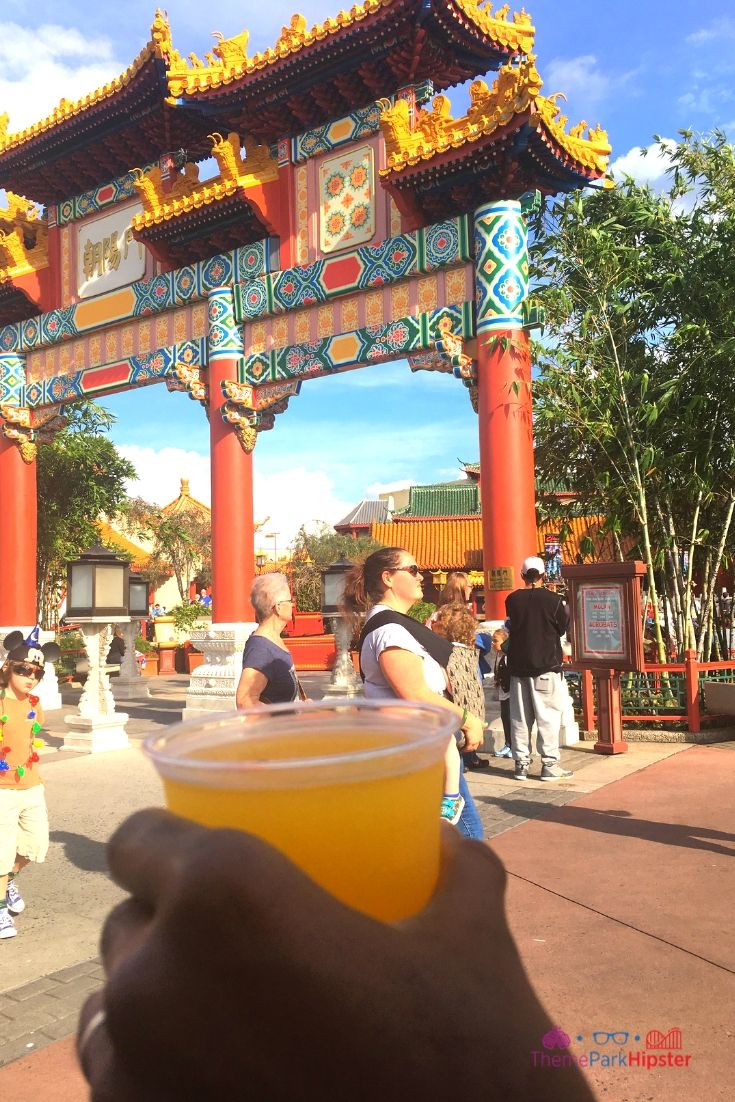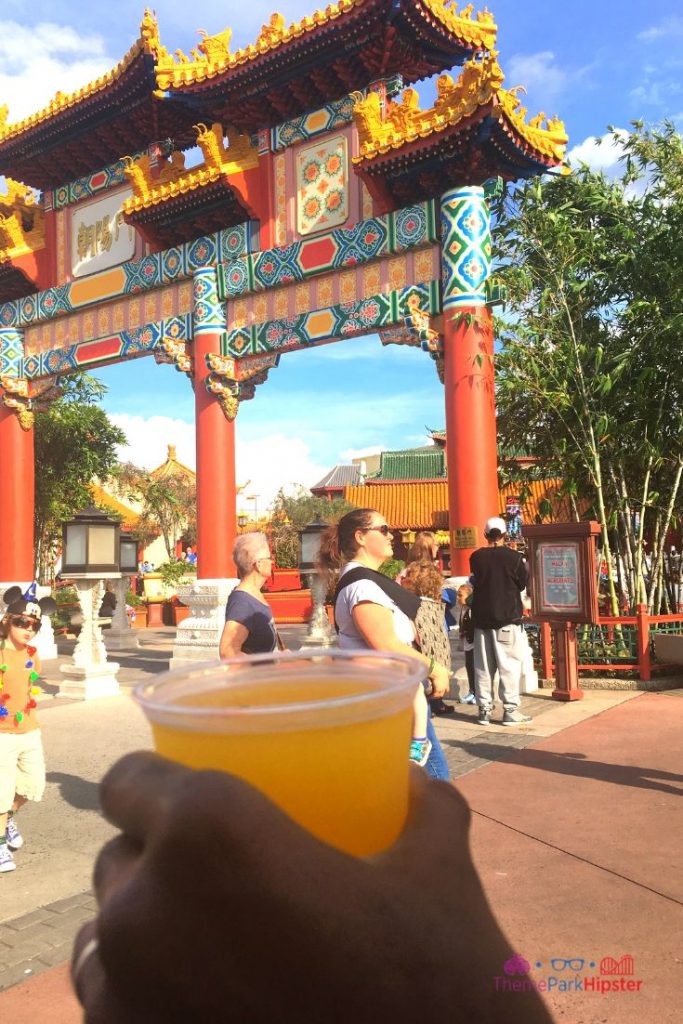 Get your Drinking Around the World Passport to help you keep track of your progress of the best drinks in Epcot.
Grab your own copy below!
What are the best drinks at Epcot?
My top 5 must have alcoholic beverages are:
Avocado Margarita from La Cava del Tequila in Mexico
Mediterranean Journey for Spice Road Table in Morocco
Leaping Leprechaun from Rose & Crown Pub in United Kingdom
Canadian Apple Ice Wine from the Trading Post in Canada
Tokyo Sunset from Kabuki Cafe in Japan
Read more about the best drinks at Epcot here!
Is the Candlelight Processional at Epcot Worth It?
Absolutely! You have to at least try it once. Plus, it's included in your Epcot park admission so why not check it out on your day.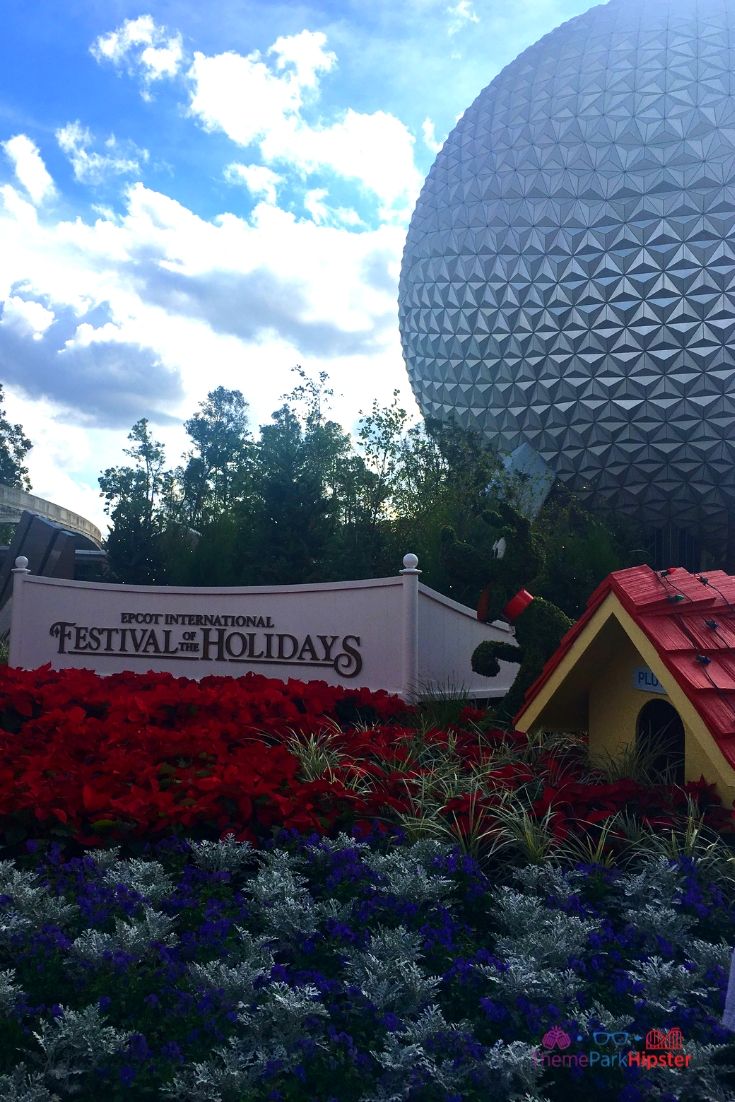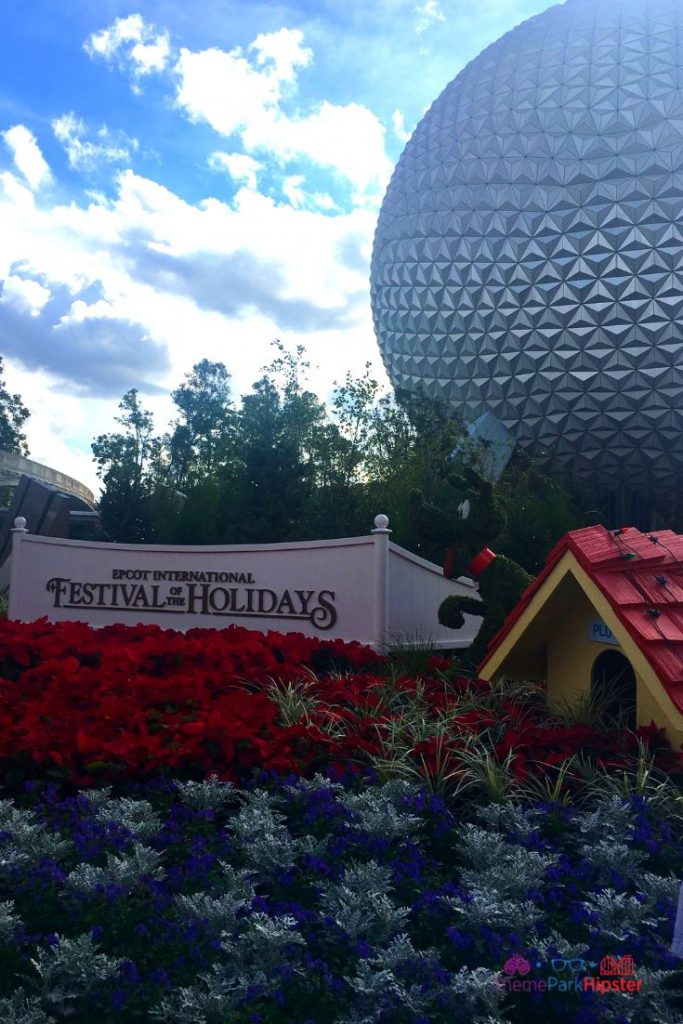 Disney during the holidays is just simply incredible and ending your day off with the beautiful story of Christmas at Epcot is what I call the best way of doing the parks during this time of the year.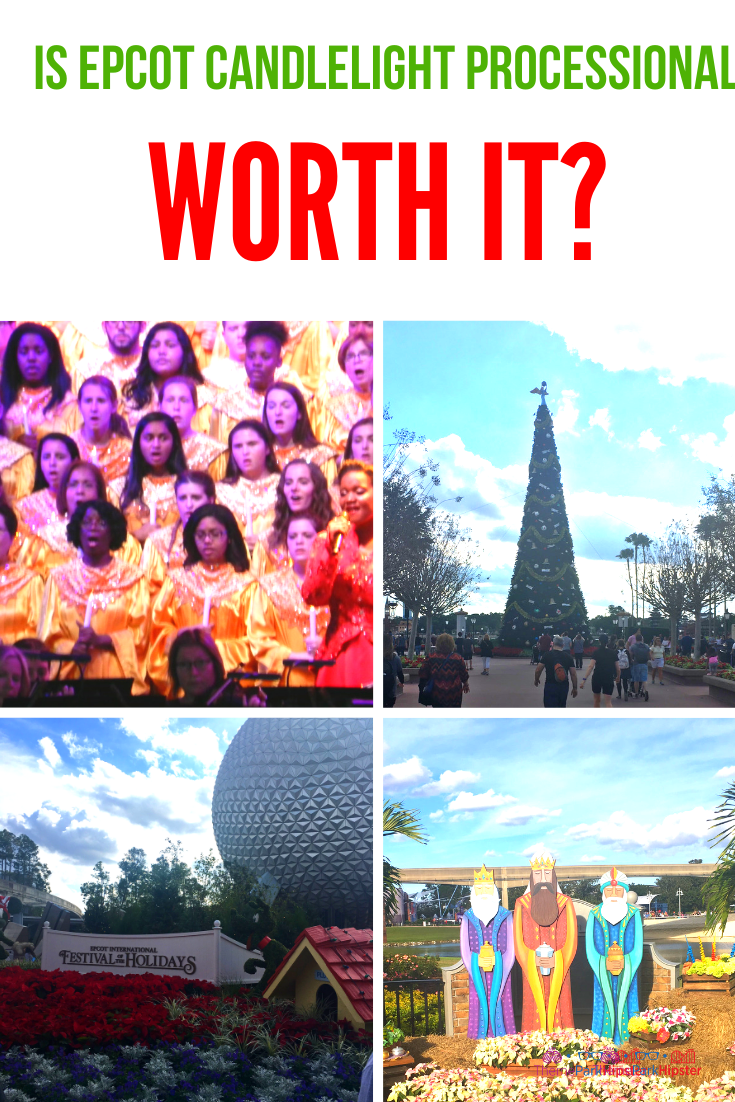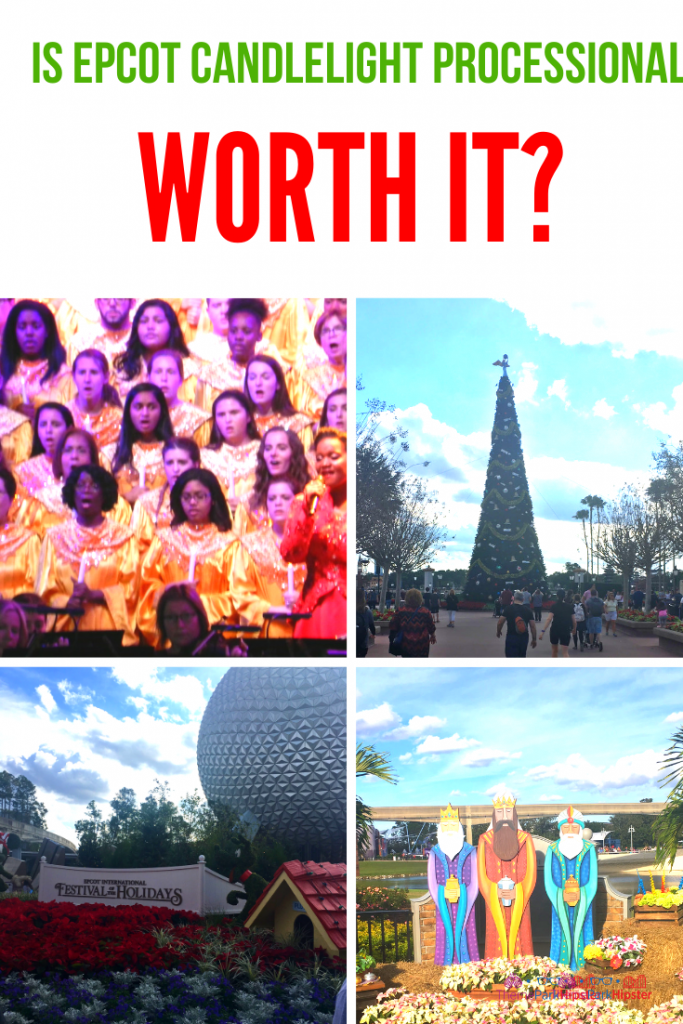 Now that you're ready to go to Epcot, let us know which narrator you're looking forward to seeing in the comments section below!
If you enjoy this article, then you'll love these holiday-inspired tips:
Read the Disney Vacation Planning Guide for your next dream trip!
Until next time, Happy Holidays Hipsters!
NikkyJ
(Original Article Date: November 11, 2014/Updated October 21, 2022)