Can you smell the sweet aromas of the Disney World gingerbread houses coming from this page?
Well maybe I am pushing the imagination button just a bit, but I'm super excited to share with you something really cool that Disney does for the holidays.
Each Christmas season, the Disney Parks and resorts displays the most over-the-top gingerbread houses for everyone to enjoy each year. Many of the beautiful displays can be seen for free and yes, I did just say free!
THIS POST MAY CONTAIN AFFILIATE LINKS. PLEASE READ MY DISCLOSURE FOR MORE INFO. Thank you!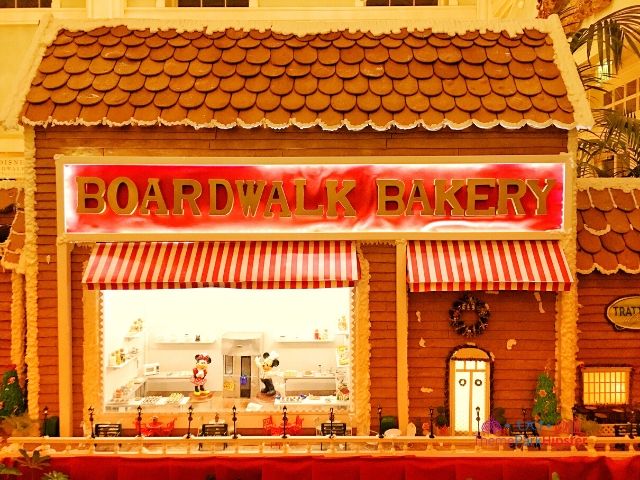 What's New for 2020? Are the Gingerbread Houses being put up this year at Walt Disney World?
The 2020 events have been cancelled due to the pandemic. Below are the events listed from the previous year to give you an idea of what happens each year at this event. You can also go through the tips to prepare for next year's event.
History of the Gingerbread House
Over the years, legends have stated that gingerbread was first introduced to Europe around the 11th century from crusaders returning from the Middle East.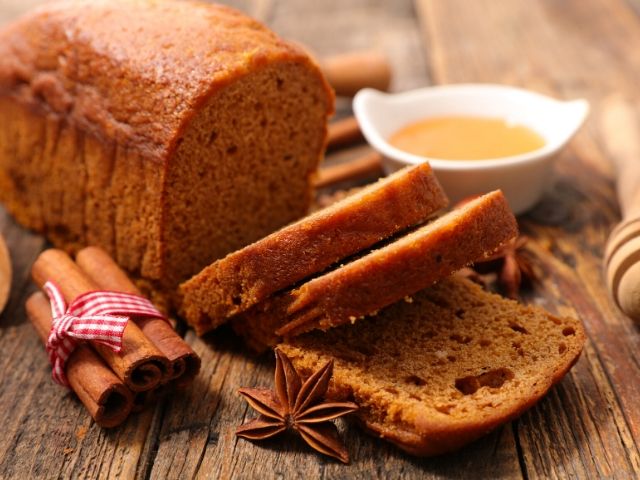 However, the tradition of baking and creating elaborate gingerbread houses wouldn't become popular in Europe until the 13th century.
After the release of Brother's Grimm, the art of gingerbread making was event more popularized in countries such as Germany with Nuremberg, Germany, becoming known as the "Gingerbread Capital of the World" in the 1600s.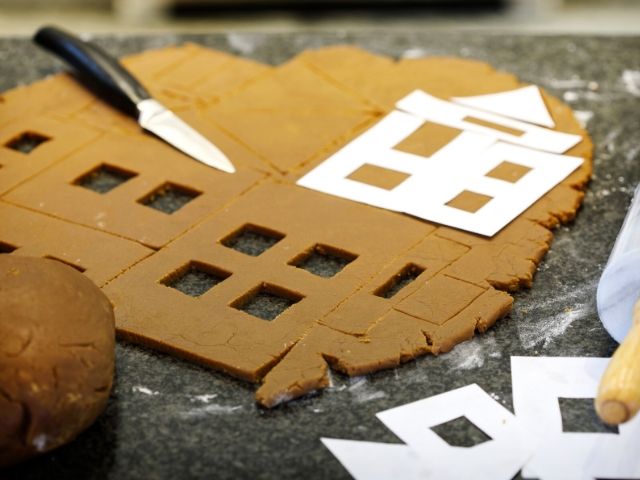 Even within the baker's community, there were a group carved out who only focused on gingerbread making in the 17th century of Europe and were the only ones allowed to bake this delicious treat unless it was Easter or Christmas.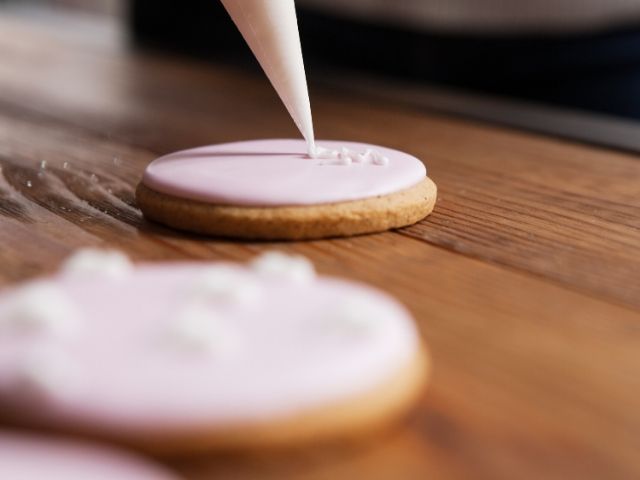 During those two holidays, anyone could make gingerbread.
ORDER NOW to secure your theme park ticket reservation in the parks! GET MY TICKETS.
Disney World Gingerbread Houses Over the Years
Throughout the years, Walt Disney World has brought the magic of gingerbread making to its parks and resorts.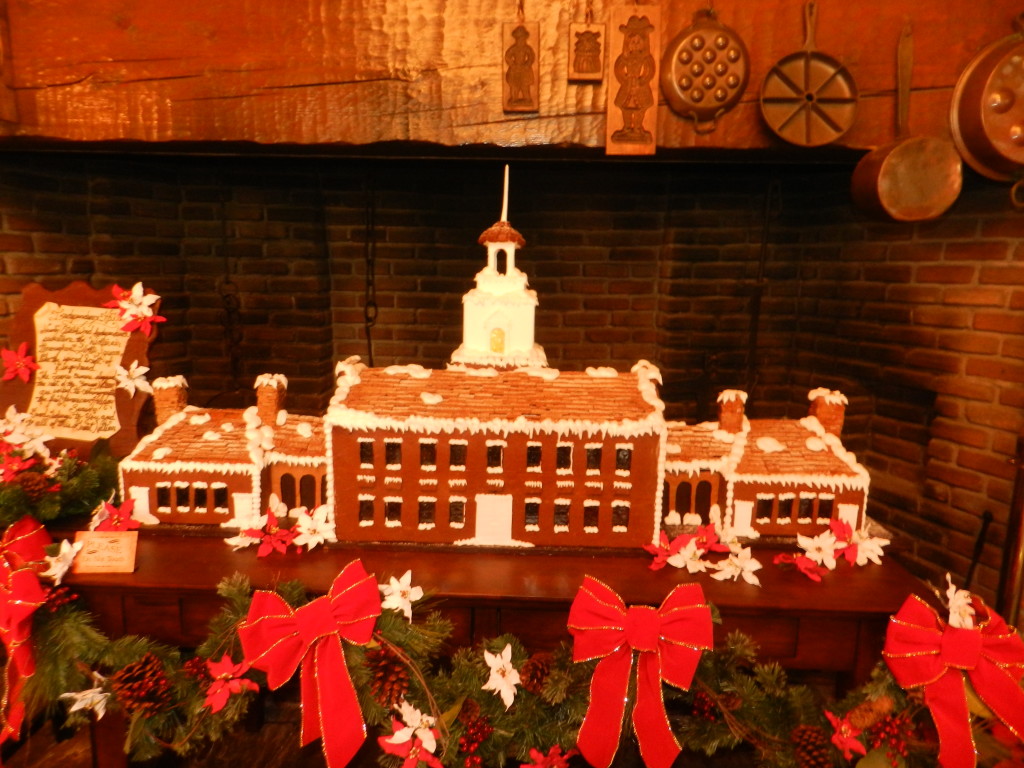 During the holiday season, the Disney Chefs create their own Yuletide tradition for you to enjoy with one-of-a-kind gingerbread displays that can only be seen at Disney properties.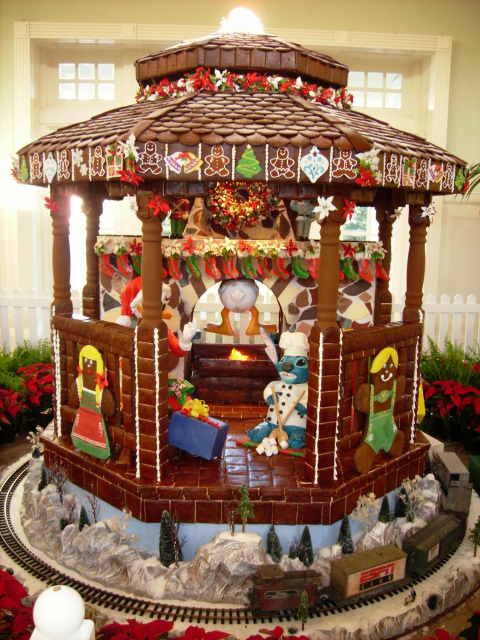 Take for instance the Grand Floridian life-size gingerbread house that has been bringing in Disney guests from all around the world since 1999. People who only want to see how this incredible display is created.
Where are the Gingerbread Houses at Disney?
Now that we have a little bit of history, let's go through which Disney hotels and parks have gingerbread houses.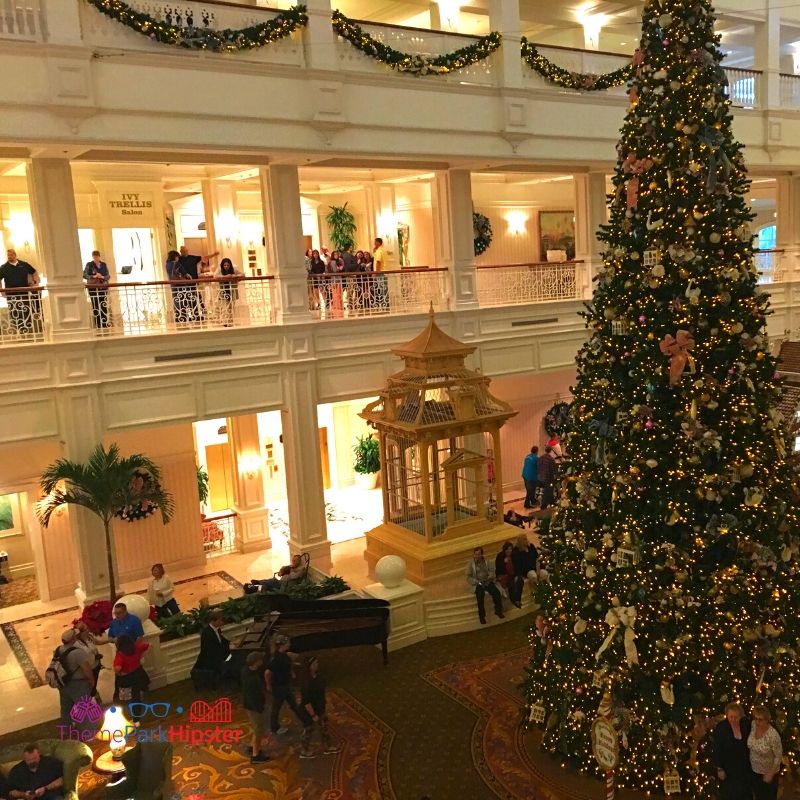 1 – Grand Floridian Resort & Spa Gingerbread House
You'll definitely want to stop by the Grand Floridian to see the signature sweet display now in its 20th year at Walt Disney World.
According to Disney, the classic Austrian recipe inspired the ornaments, cookies and the house that stands 14 feet tall in the lobby of this resort.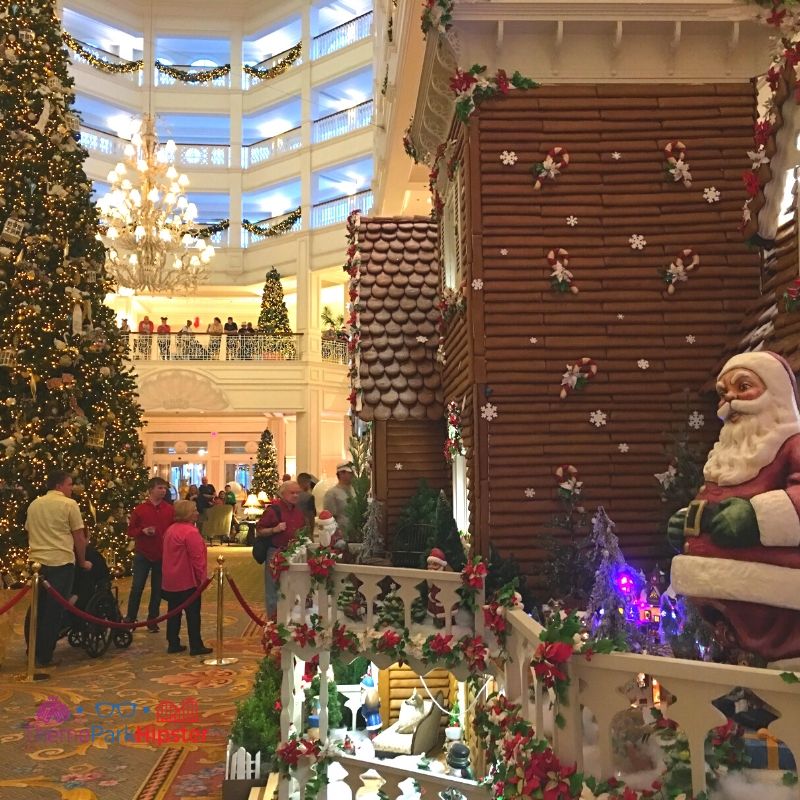 Fun Facts About the Grand Floridian Gingerbread House
10-foot-wide
15-foot-long
14-foot-tall
Covered with more than 10,000 pieces of gingerbread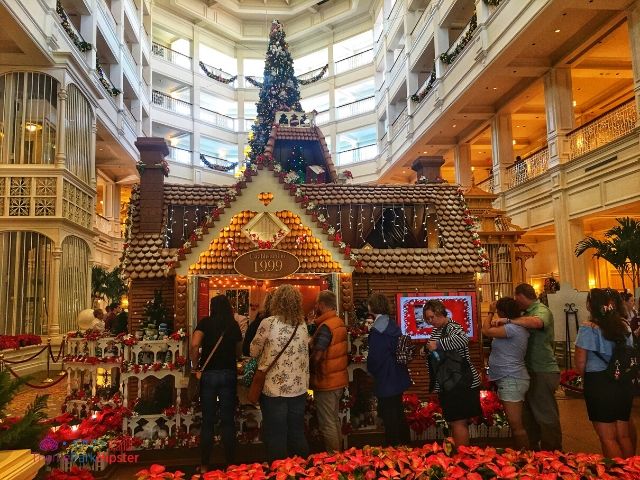 The Gingerbread house at the Grand Floridian also acts as a sweet kiosk called The Bake Shop where you can buy your own holiday treats such as s'mores, cookies, peppermint bark, your own Disney World gingerbread house kit and so much more!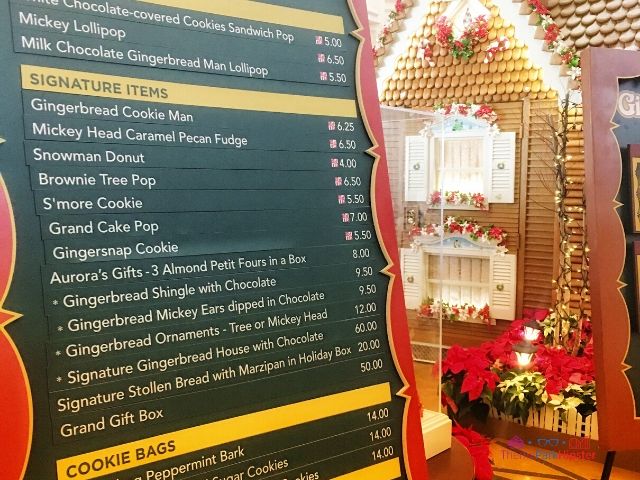 You can also participate in gingerbread house decorating demonstrations each day here from December 1st until the 25th.
Grand Floridian Gingerbread House Menu
White Chocolate-covered Cookies Sandwich Pop
Mickey Lollipop
Gingersnap Cookie
Milk Chocolate Gingerbread Man Lollipop
Grand Cake Pop
Aurora's Gifts – 3 Almond Petit Fours in a Box
Gingerbread Shingle with Chocolate
S'more Cookie
Gingerbread Mickey Ears dipped in Chocolate
Mickey Head Caramel Pecan Fudge
Gingerbread Ornaments – Tree or Mickey Head
Brownie Tree Pop
½ lb. bag of Peppermint Bark
A ½ lb. bag of No Added Sugar Cookies
½ lb. bag of Assorted Gingerbread Cookies
Snowman Donut
Signature Gingerbread House with Chocolate
Grand Gift Box
Signature Stollen Bread with Marzipan in Holiday Box
Gingerbread Man (Gluten Free)
Thin Mint Cookie (Gluten Free)
Hipster Power Tip: If you only want the gingerbread house shingle and the line is too long at the shop, you can visit the Grand Floridian store adjacent to the house to pick up your own shingle with a less wait time.
How long does the gingerbread house stay up at the Grand Floridian?
This Grand Floridian display will be up until the end of December.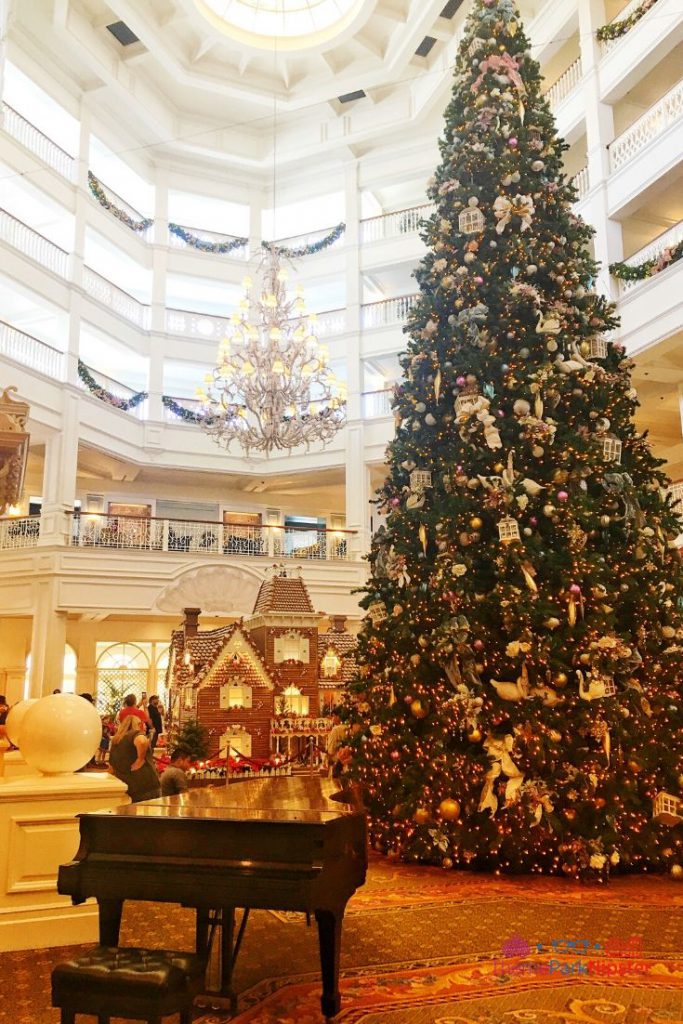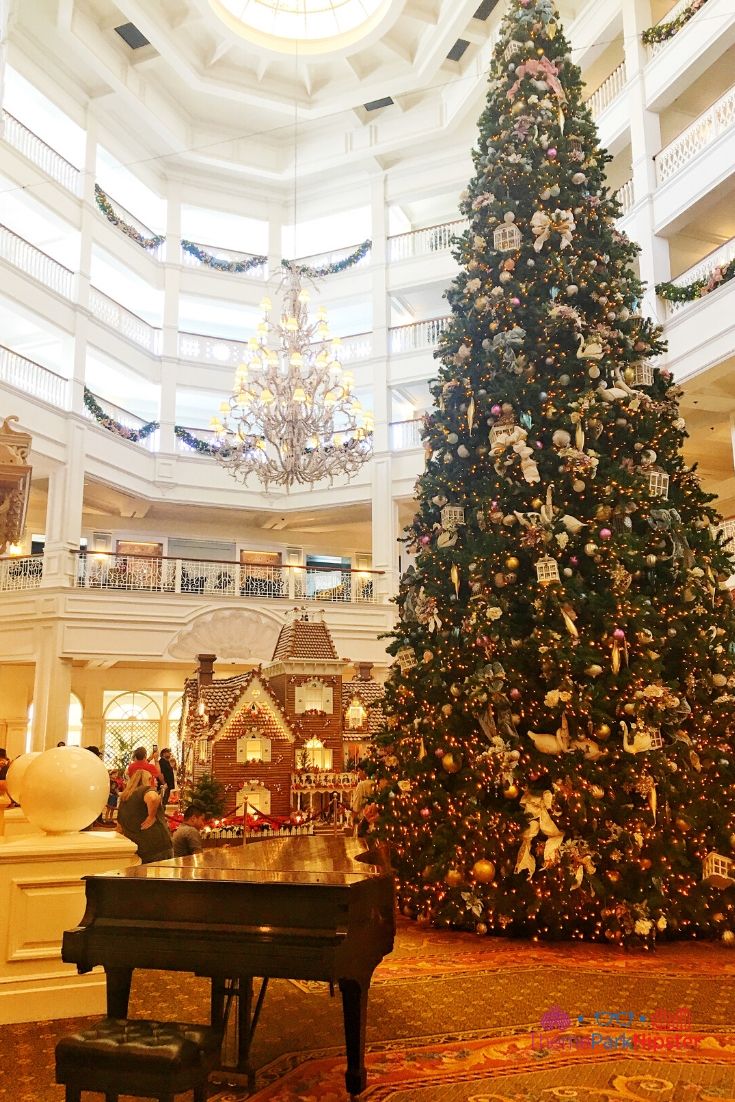 You can view it anytime during that time period, but if you want any of the sweet treats, you'll have to visit the shop inside the house from 9:30 a.m. until 10 p.m. each day.
What happens to the Grand Floridian Gingerbread House?
Each year, Cast Members remove all the gingerbread from the house to the Disney Tree Farm to rinse the sugar off.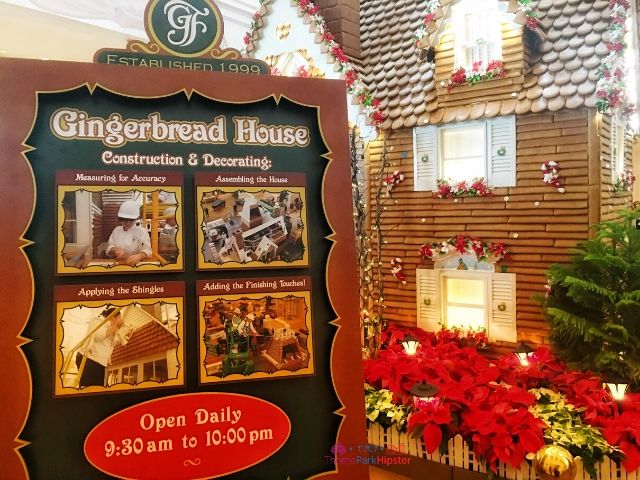 After it has been thoroughly rinsed, the sugar that comes off is left to feed the bees who'll go on to pollinate the local flowers and produce honey for us as well.
2 – Disney's Contemporary Resort
The contemporary Resort has been home to some fun gingerbread houses in the past such as the Frozen-inspired one from a few years ago.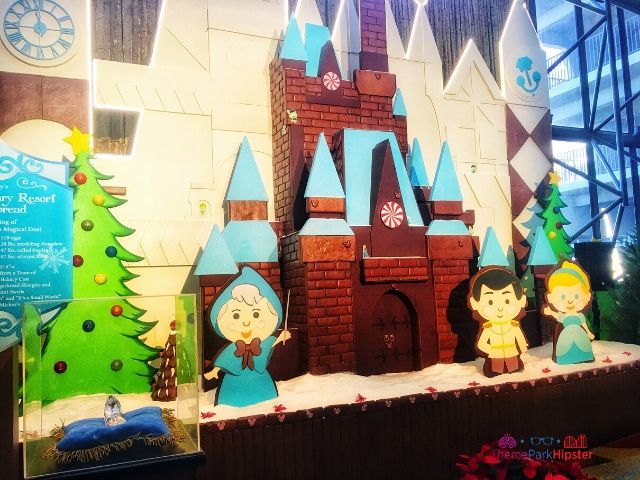 This year we'll have an 18-ft Cinderella Castle with an "it's a small world" backdrop.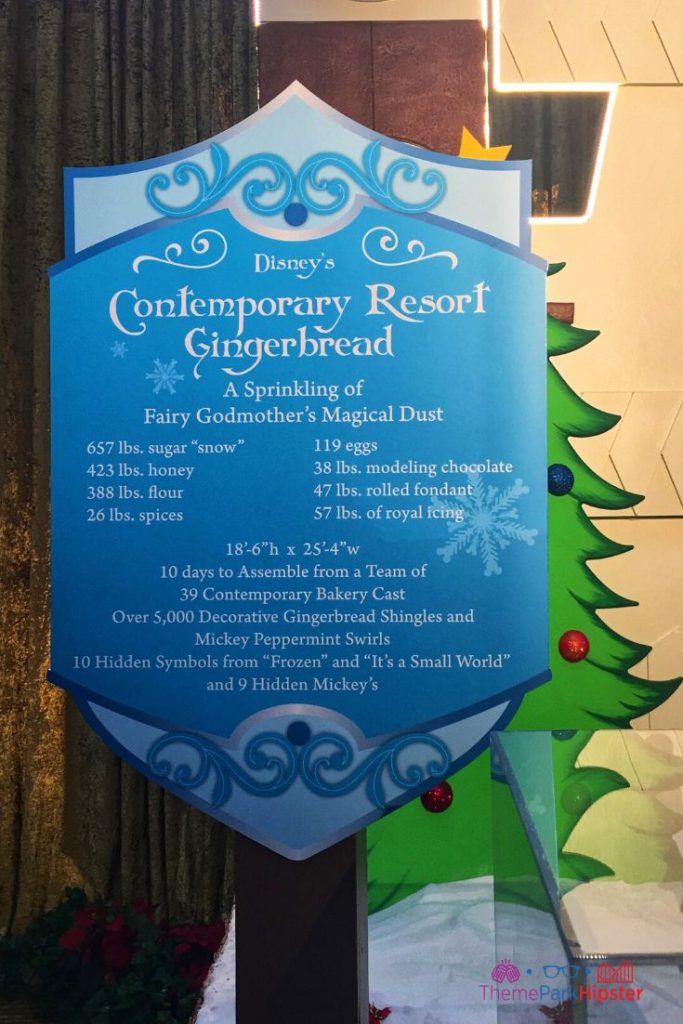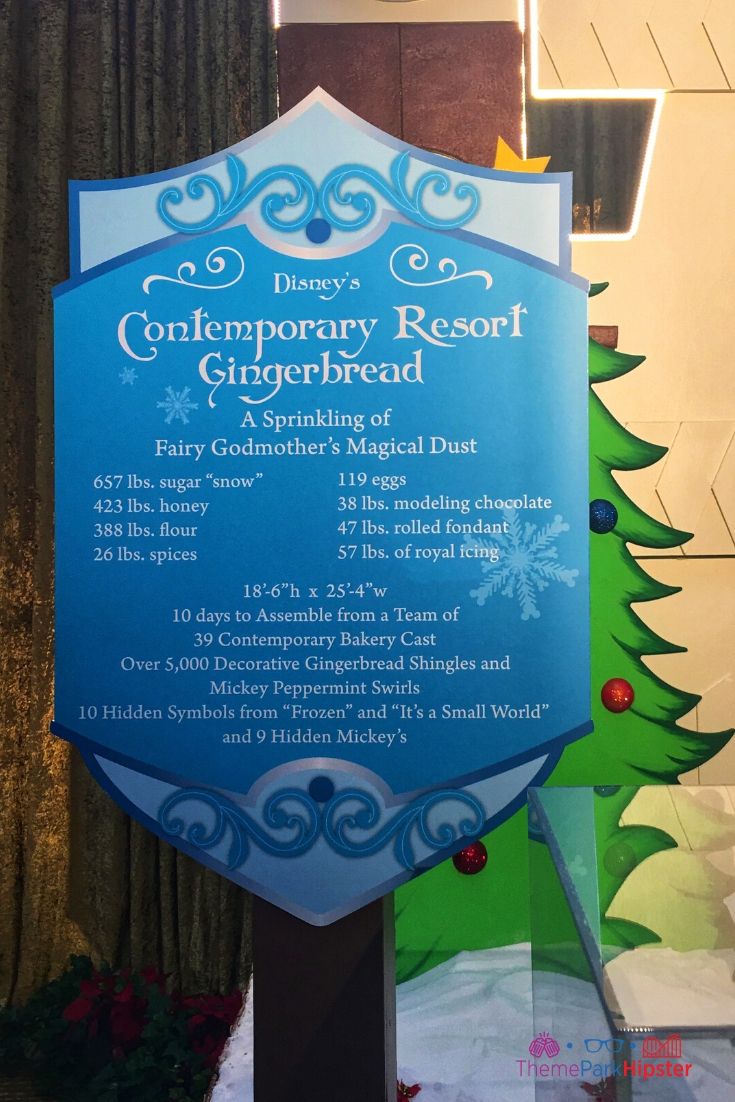 It is made from more than 5,000 gingerbread shingles, 47 pounds of rolled fondant, 38 pounds of modeling chocolate and so much more!
3 – Wilderness Lodge Resort
This year Disney's Wilderness Lodge Resort is getting their own gingerbread house inspired by the majestic bears of the great northwest.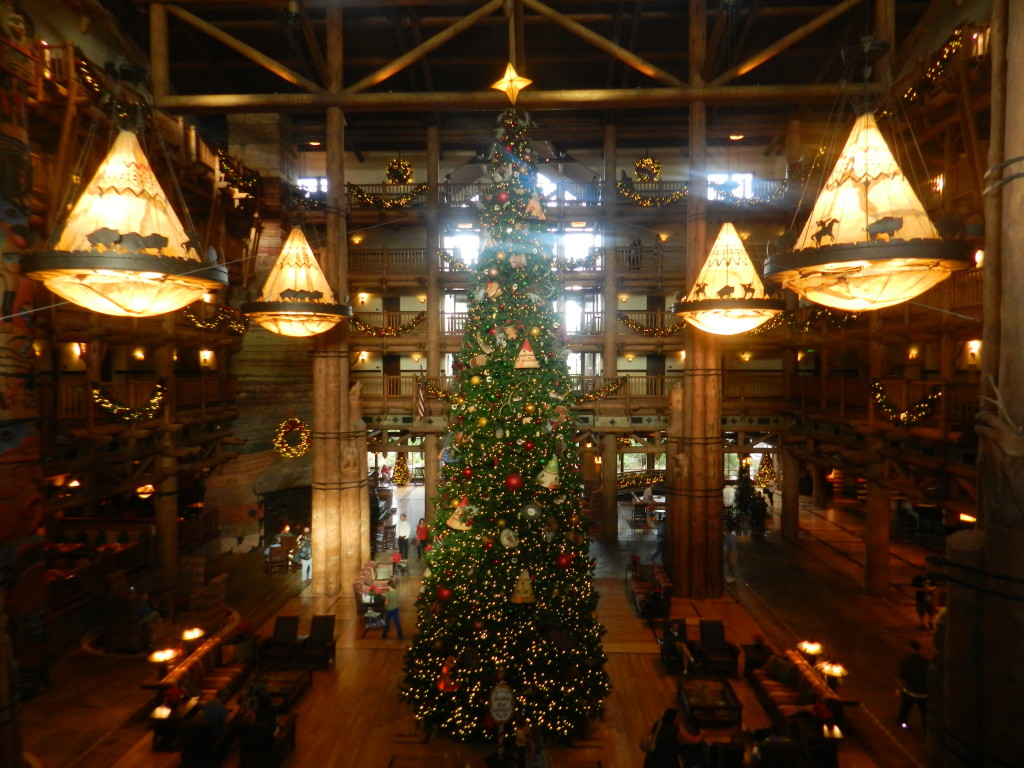 4 – Disney's Beach Club Resort
Peter Pan-themed majestic horses are all decorated with chocolate, sugar and fondant in this scrumptious classic carousel.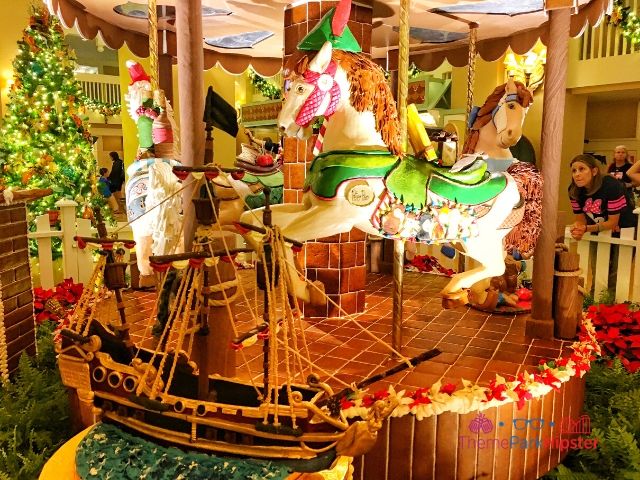 This year each house represents a character from this beloved Disney animation.
Gingerbread Carousel Ingredients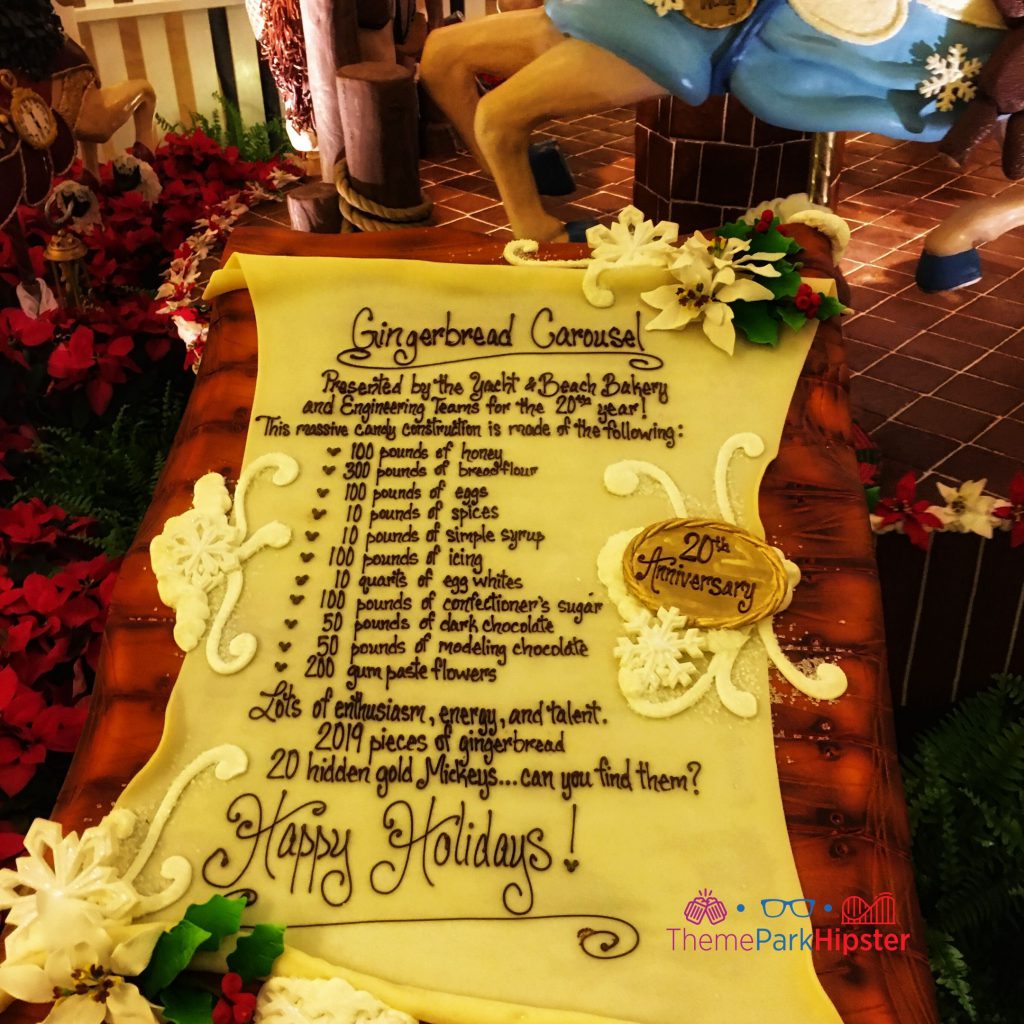 This holiday carousel is in its 20th year at Disney's Beach Club Resort and it still spins with all decorations completely edible!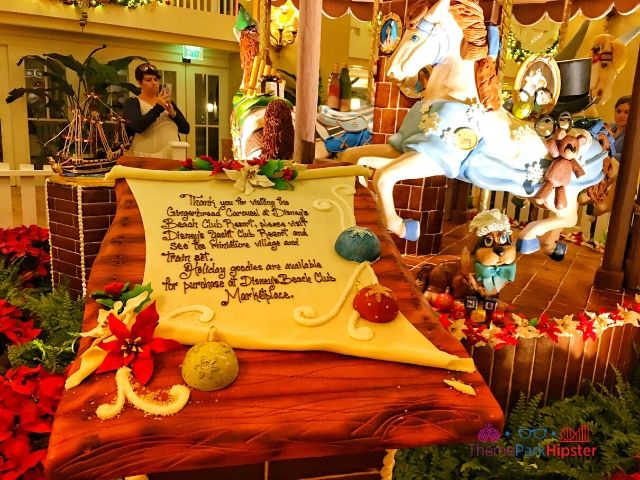 While you're there be sure to find all 20 Hidden Mickeys.
5 – Disney's BoardWalk Resort
The BoardWalk Resort is another one of my favorite Walt Disney World Resort hotels to visit during the holidays. Not only is their gingerbread display stunning, the whole resort takes on a life of its own for the holidays.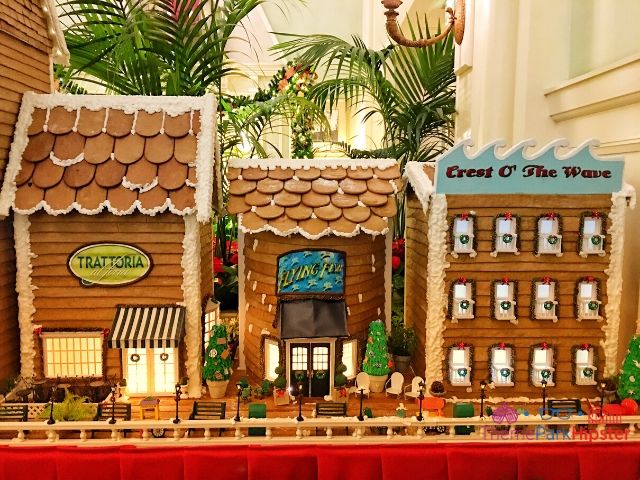 This year's gingerbread display brings the Disney board walk right inside the lobby with a miniature presentation of this family location on property. Don't forget to look for the 25 Hidden Mickeys too!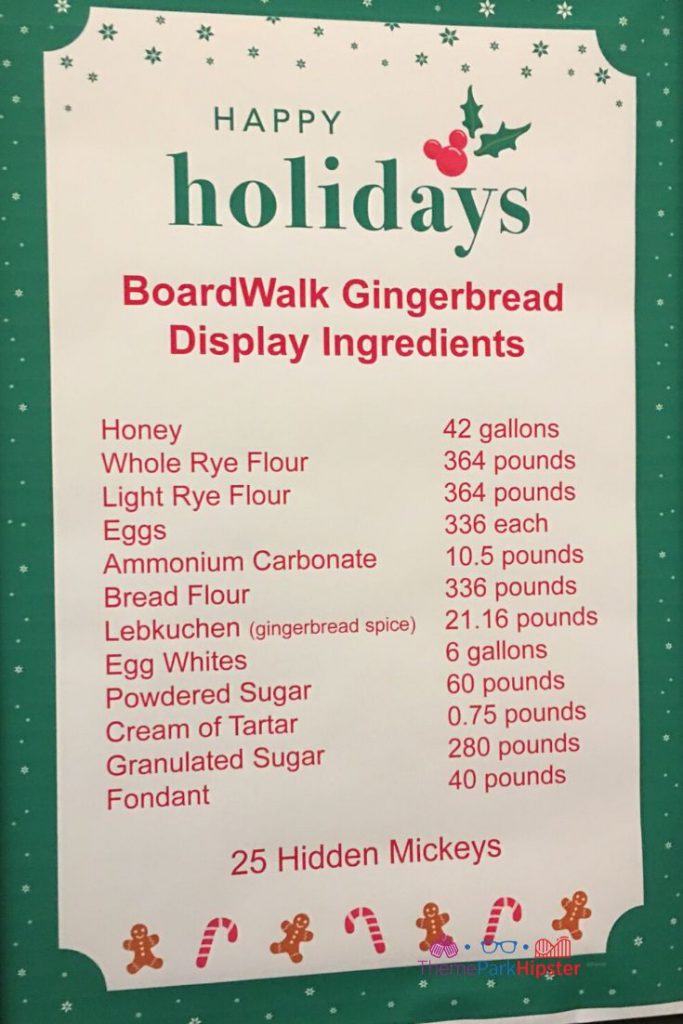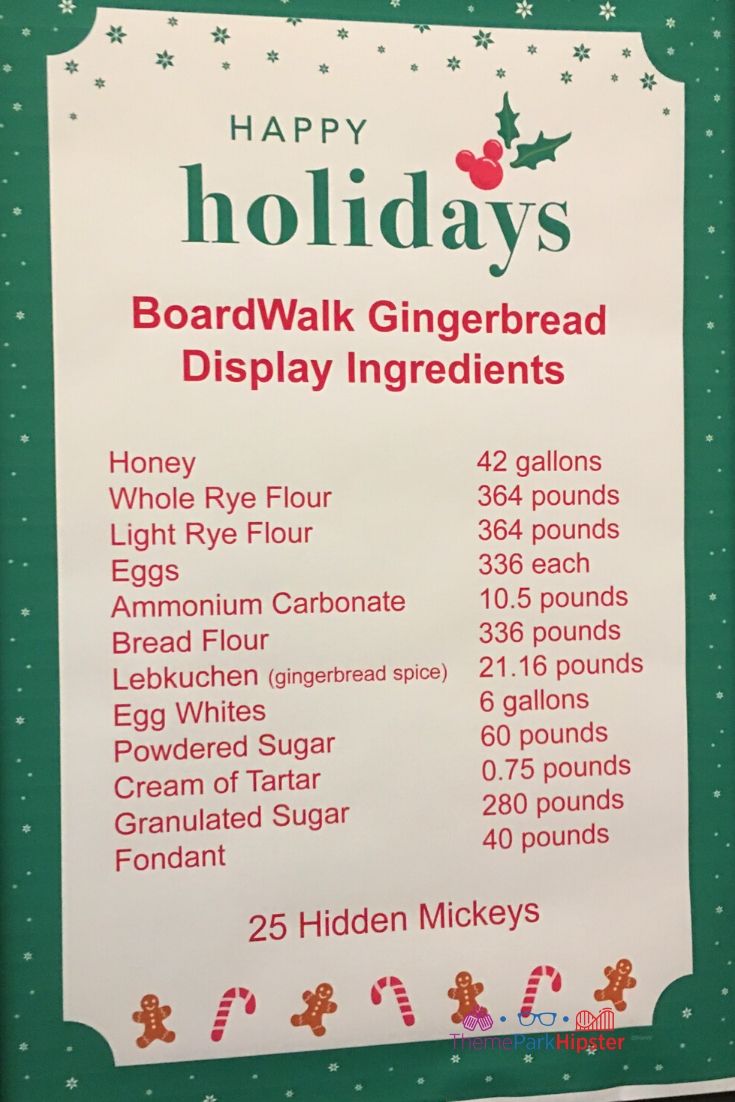 Be sure to walk around the board walk area to see more holiday decorations outside. It's just so magical.
Plus, you can watch the Epcot fireworks show from the boardwalk for free!
Learn how to find your perfect vacation home rental near Disney World by Clicking HERE!
National Gingerbread House Day (December 12th)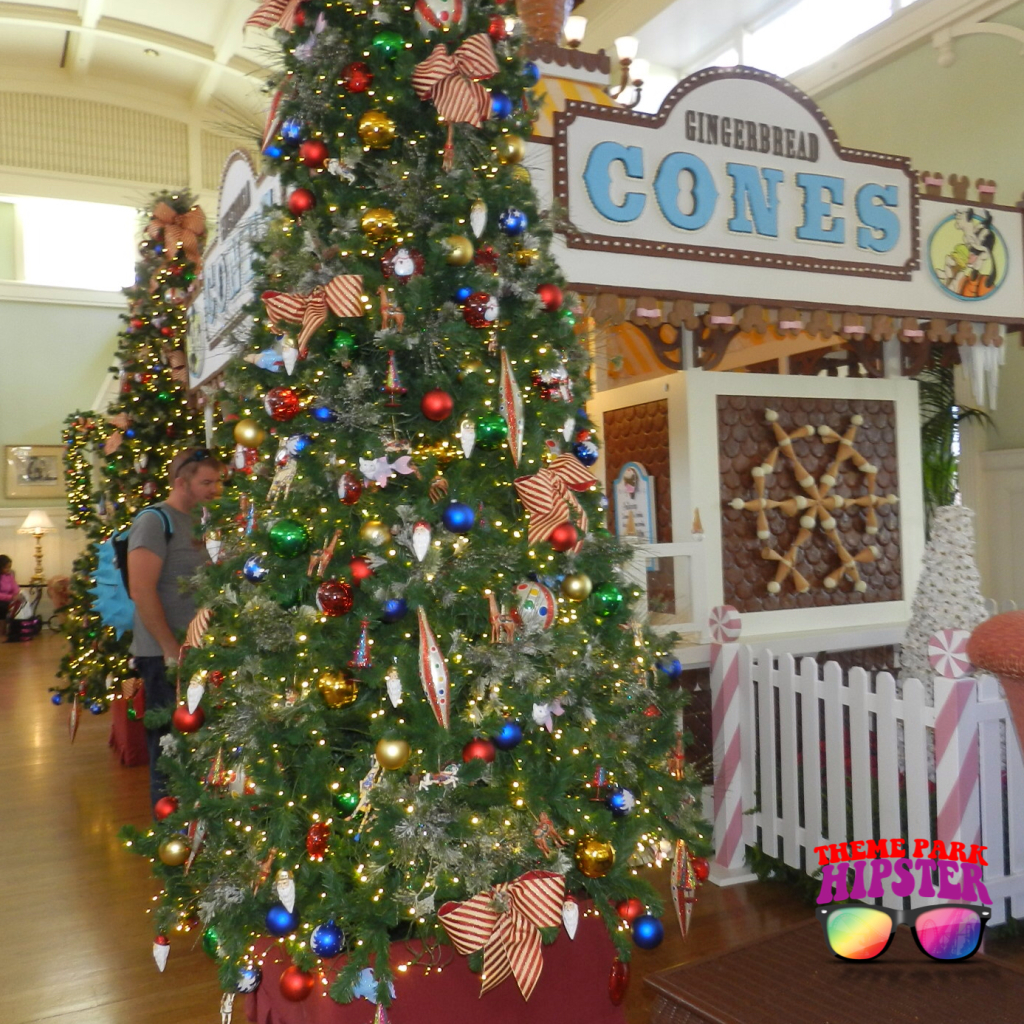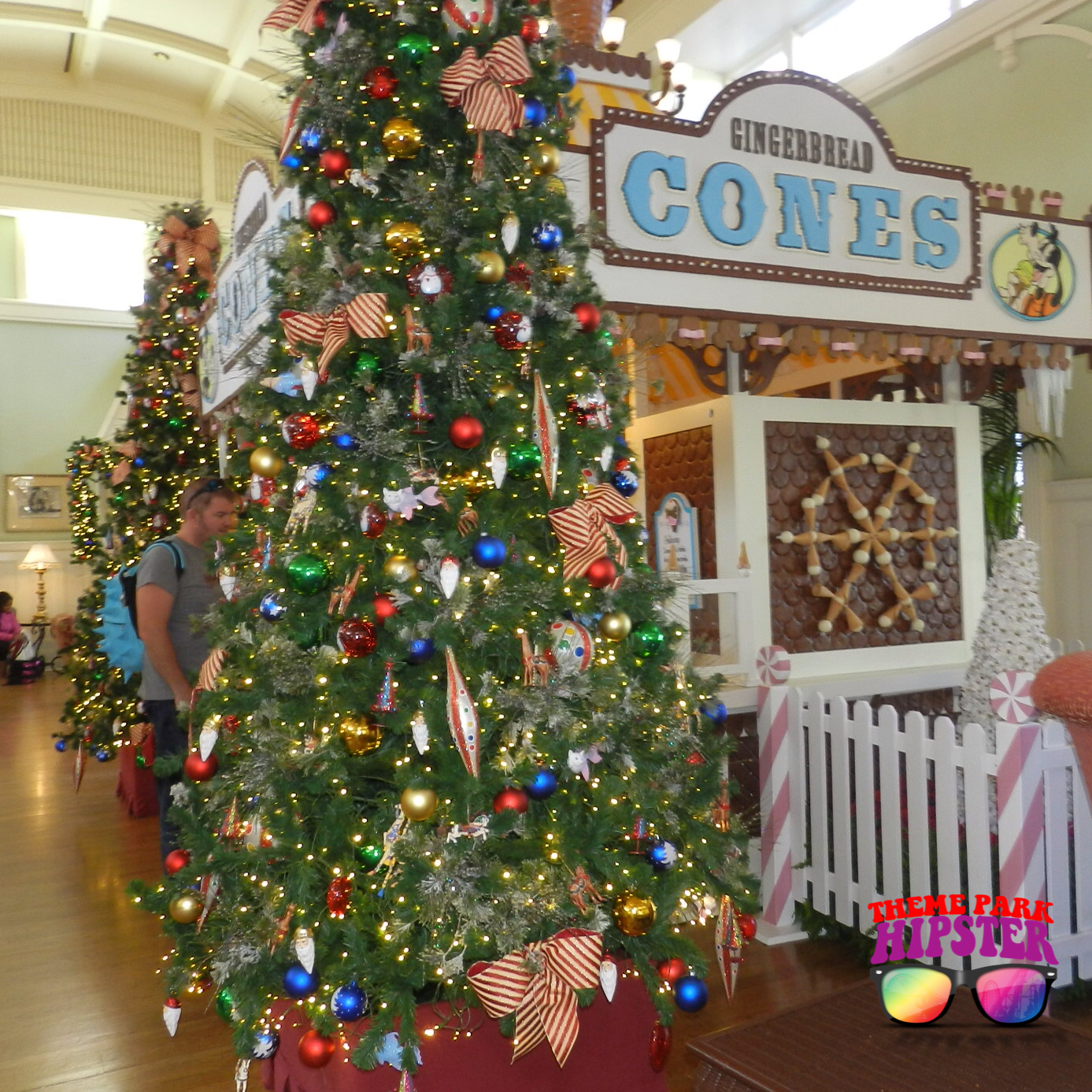 Just in case you want to make your holiday touring at Disney special, you should think about doing the Disney World gingerbread house excursion on the national holiday.
Grab Your Own Pair of Disney World Gingerbread Ears from Amazon Below!
Yep, there's a National Gingerbread House Day that occurs each year on December 12th.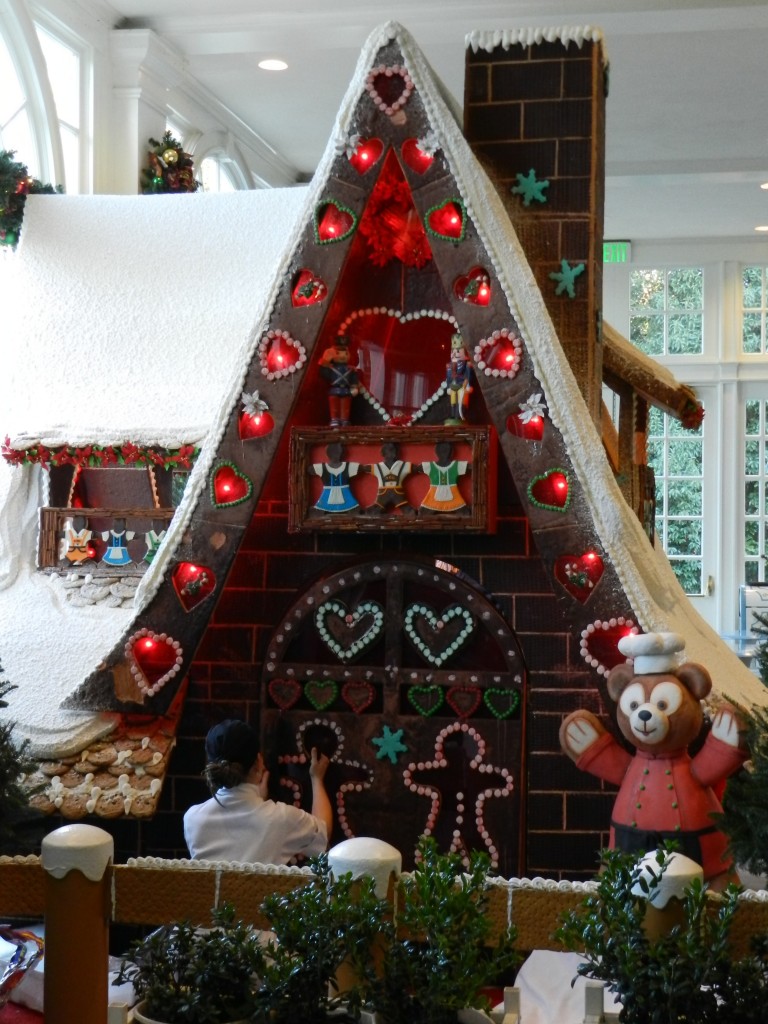 Once you've done your enchanted adventure through the seasonal displays across the Disney resort, be sure to go home or back to your hotel room and finish the day off by creating your own gingerbread house.
Final Thoughts on Disney World Gingerbread Houses
As you can see, there's so much to at Walt Disney World for the Christmas season. Enjoying the beautiful gingerbread houses is just one feature of all the holiday happenings that occur each year.
Remember that you can do this tour for free is you know how to do it the right way!
You can read how with this article, Perfect Disney Resort Christmas Decorations Tour.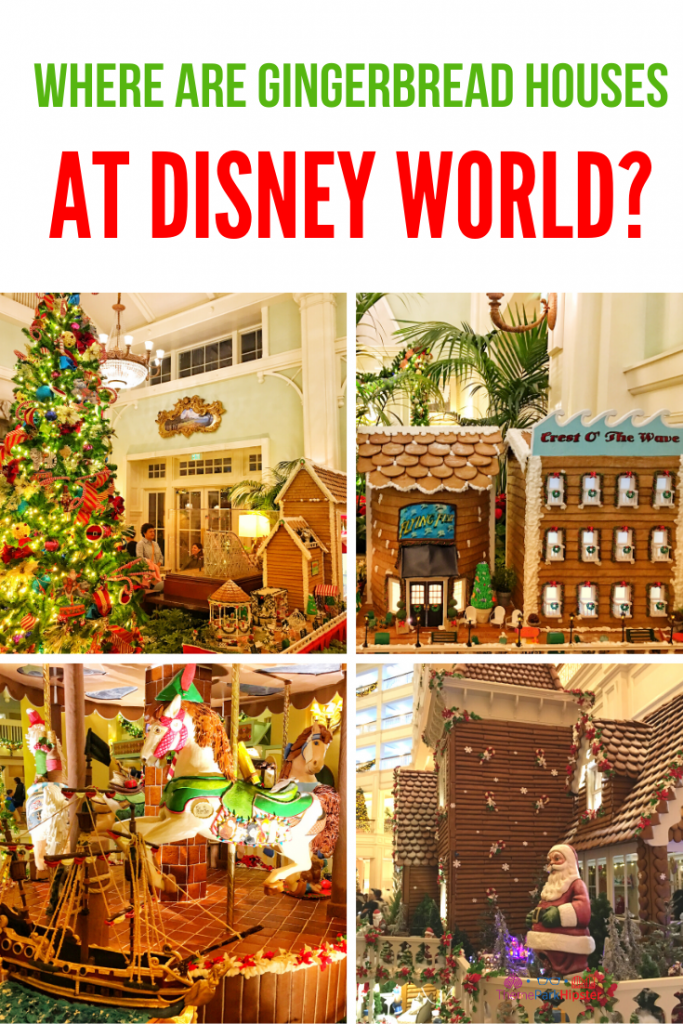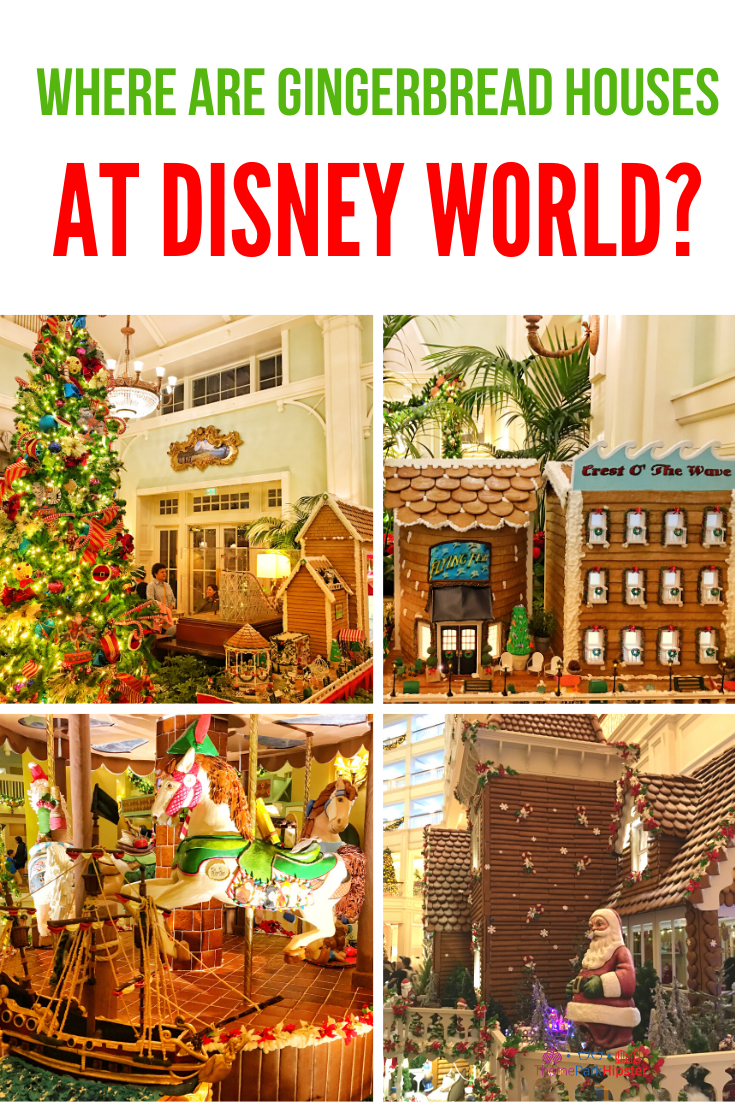 Have you ever seen any of the Disney gingerbread houses? If so, let us know in the comments section below.
If you enjoyed this article, then you'll love these:
Read the Disney Vacation Planning Guide for your next dream trip!
Until next time, Happy Holidays Hipsters!
NikkyJ
(Original Article Date: December 17, 2014/Updated November 4, 2020)