World Showcase at Walt Disney World's Epcot is full of hidden details and treasures. One of the overlooked pavilions is the Morocco Pavilion. It's a great example of why World Showcase is one of the best places to slow down and appreciate all the beauty that was put into it.
Today, I will be breaking down why Morocco Pavilion is a gem that deserves some more appreciation.
I will be breaking the pavilion down as follows:
History
Story
Dining
Shopping
Entertainment
THIS POST MAY CONTAIN AFFILIATE LINKS. PLEASE READ MY DISCLOSURE FOR MORE INFO. Which means if you click on certain links, I may receive a small commission at no additional charge to you.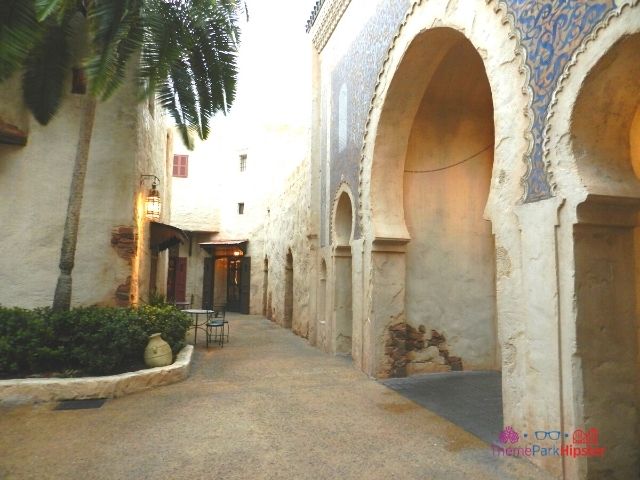 History of the Morocco Pavilion
World Showcase began to come to fruition in 1974 and the idea was to pay for the venture with international sponsors. It was originally scheduled to open in 1979 but was delayed due to the energy crisis of 1976 and structural issues on the site.
In the end, World Showcase opened with nine countries in 1982 but Morocco was not part of the original nine. Morocco Pavilion would not open until 1984.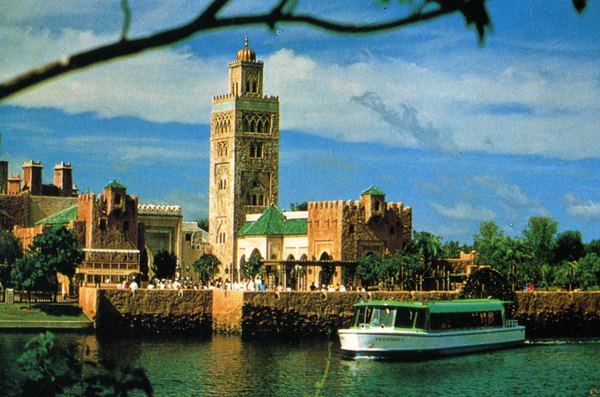 Morocco Pavilion is special because it is the only country in World Showcase where its government was involved in its creation. King Hassan II sent his personal artisans from the country to build the entire pavilion.
They took special care to create many gorgeous mosaics and buildings that are seen in the pavilion. Everything you see in that pavilion was made by the people it represents which only helps build the true authenticity of it.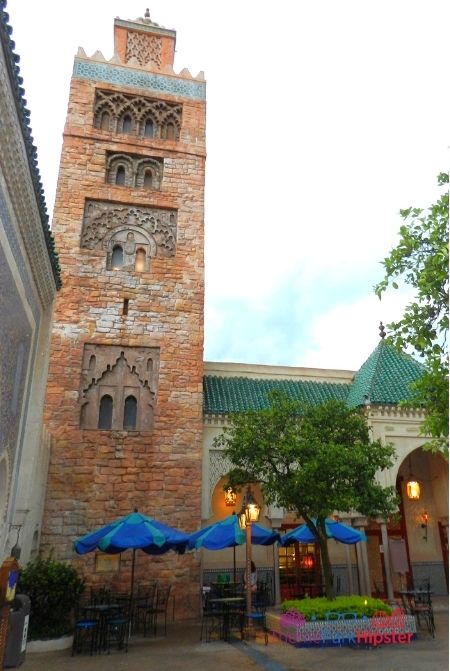 The Pavilion is the only one sponsored by its government and not a corporation like the others. It truly is a shame that it is one of the least visited.
Story
The pavilion is made to look like a true Moroccan city, featuring an old city and a new city.
The pavilion has several replicas including a Minaret, the same one from Marrakech, Chellah, the Necropolis in Rabat, the Koutoubia, and Bab Boujeloud, the gateway to the Fez House that leads guests in the Bazaar area.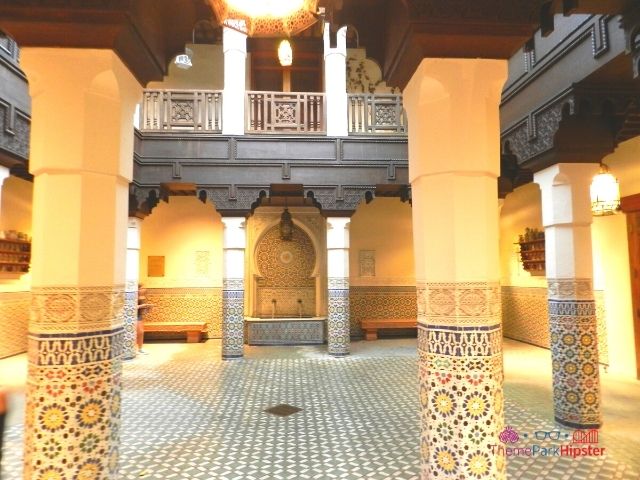 The Old City is put on display as a busy marketplace (Aladdin, anyone?) This is also known as the Medina where the Bab Boujeloud replica is seen.
ORDER NOW to secure your Orlando theme park ticket reservation in the parks! GET MY TICKETS.
Dining – Restaurants in the Morocco Pavilion
There are many delicious dining locations available inside this gorgeous pavilion, one which include a stunning view of the World Showcase Lagoon.
Spice Road Table
The Spice Road Table is located right by the lagoon focuses on Mediterranean small plates and is a fairly new addition to the pavilion, opening in 2014. You will obtain excellent views of Epcot's nighttime spectacular here with scrumptious and authentic Moroccan dishes.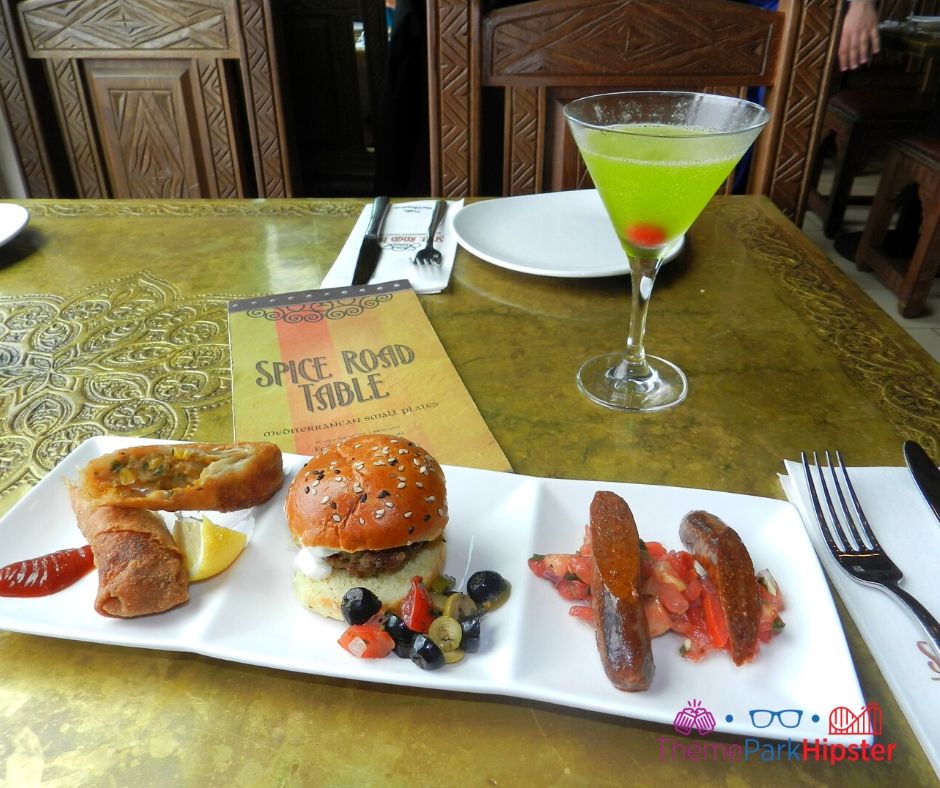 The Tangerine Café
Tanerine Café is one of my favorite quick service locations at Epcot, serves up shawarma platters that the Avengers would be sure to approve of. Guests will appreciate its pricing as well as the healthy options.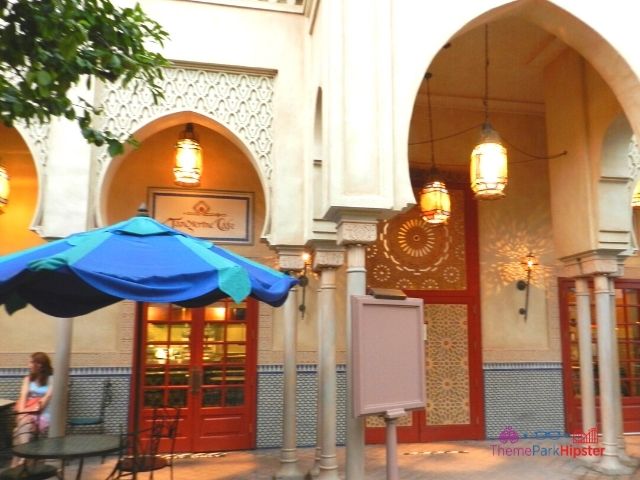 The Moorish Café and Pastry Shop
Attached to the café is The Moorish Café and Pastry Shop. This café serves yummy crepes, coffees, wines, and the best Baklava you'll probably ever have! This is the place to be adventurous and try the Tangerine Coffee.
Restaurant Marrakesh
The Restaurant Marrakesh has a wonderful blend of Moroccan and Arabian dishes for lunch and dinner for guests to enjoy! You can also appreciate that this was a place where the artisans that King Hassan II sent did hand tiling work on. It was made to feel like a Sultan's palace.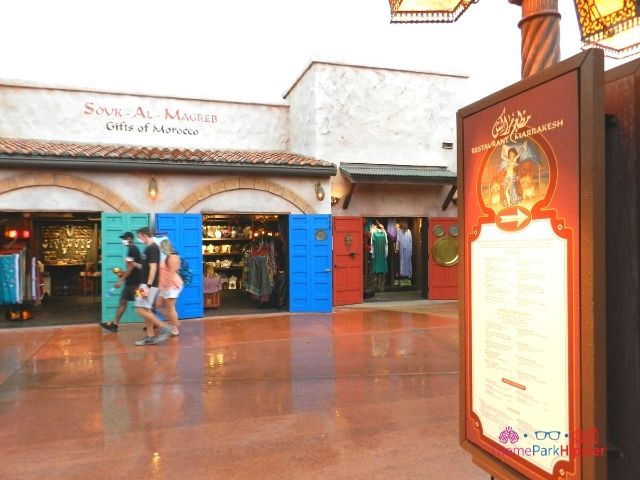 Brass chandeliers and Bukhara carpets add to the culture of the restaurant and make it more authentic. During dinner, Belly Dancing and the music of the culture can be enjoyed while dining.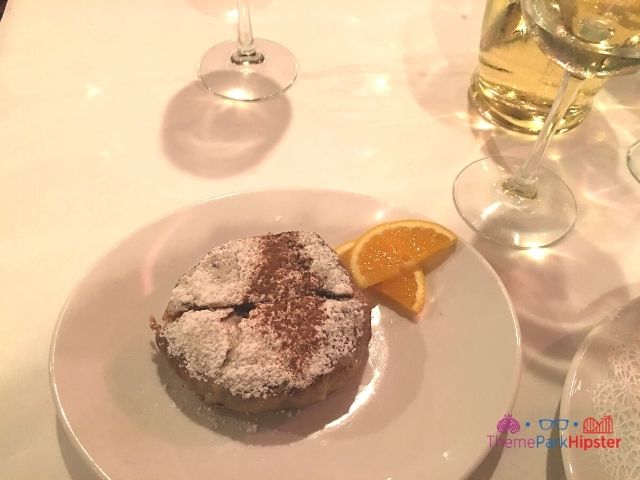 You can dine on Roast lamb, couscous, shish kebab and a wide variety of delicious dishes.
Shopping
This is another overlooked aspect of the pavilion. If you search deep through the pavilion, you can find shops filled with amazing treasures!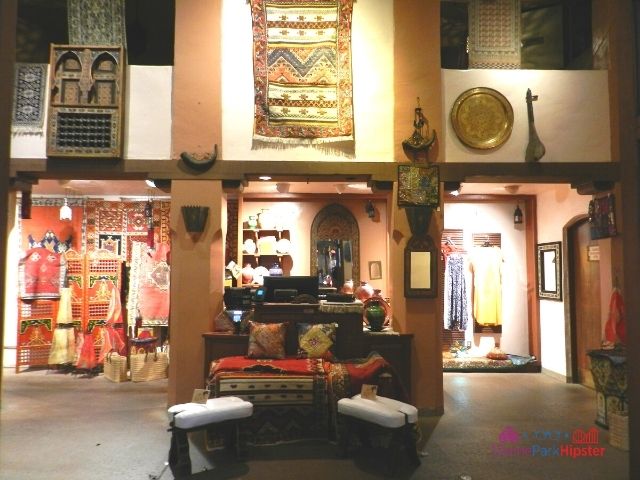 Souk-Al-Magreb
Most guests see the Souk-Al-Magreb which sells the belly dancing guides, attire, couscous and utensils to make it, Fez hats, made popular by the 11th Doctor of the Doctor Who franchise, and sweet smelling rose water.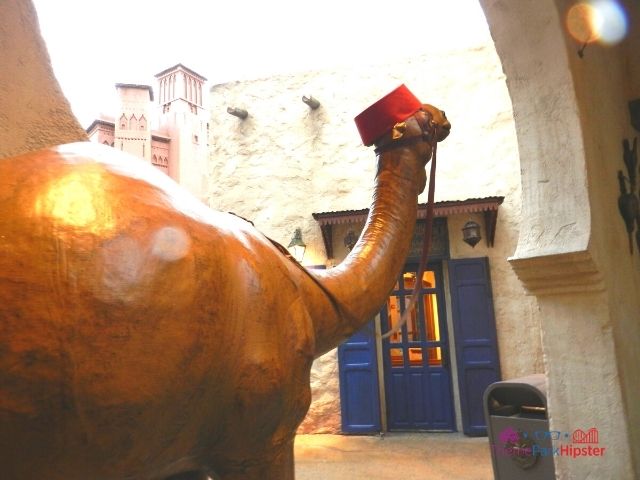 Tangier Trades
For some specific pieces to quench you taste, check out Tangier Trades, where jewelry, daggers, mirrors made from camel bones and Moroccan style clothing and shoes can be bought.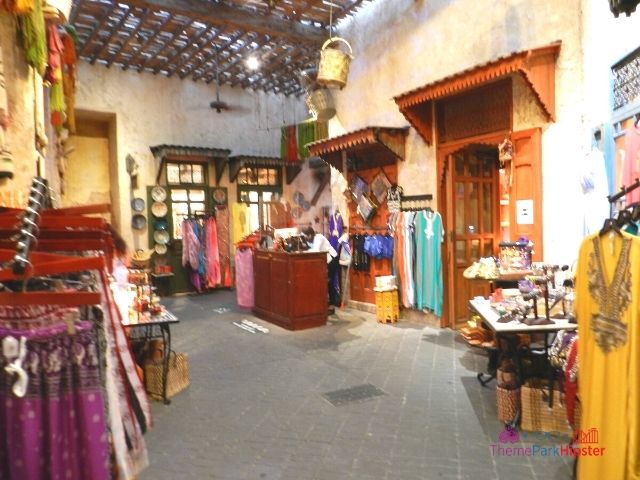 Casablanca Carpets
For Home décor, try Casablanca Carpets where Moroccan sconces, lanterns and rugs can be found. All of which would bring an interior decorating fan to tears with their beauty.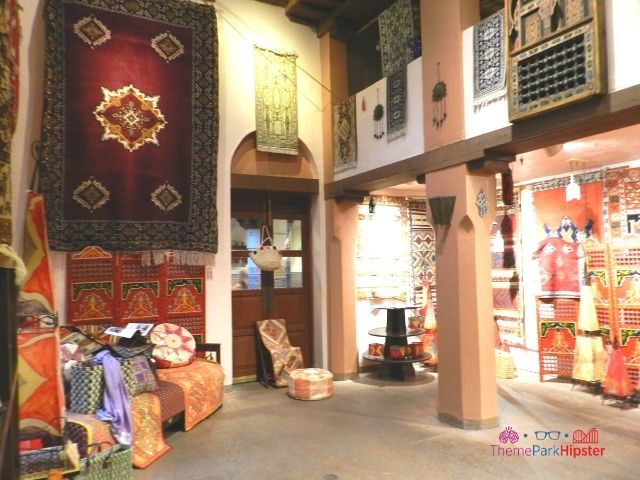 Brass Bazaar
The Brass Bazaar showcases the most gorgeous mosaic fountains along with brass and silver plates and mirrors that you will probably ever see!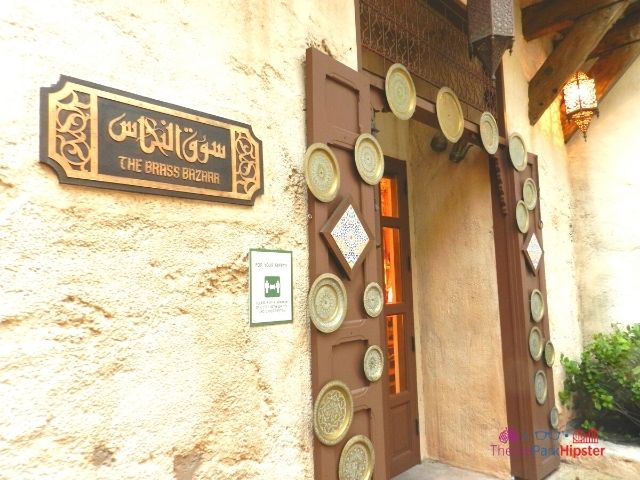 The outdoor bazaar is an extension of this shop and quality, handmade baskets, Moroccan instruments and decorative vases and ceramic tiles.
Medina Arts
For more ceramic options, Medina Arts is available and I highly recommend at least peeking in some of these spectacularly beautiful shops.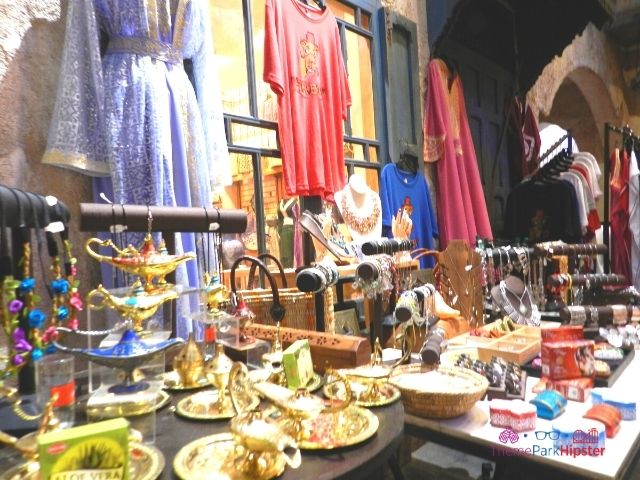 Entertainment
Sadly, the pavilion's downfall is its lack of entertainment. Princess Jasmine from the hit 1990's Disney Animated film, "Aladdin", can be met here. Occasionally, Aladdin will be with her and on rare occasions, so will the genie.
It is important to note that characters are not doing meet and greets due to the global pandemic at this time.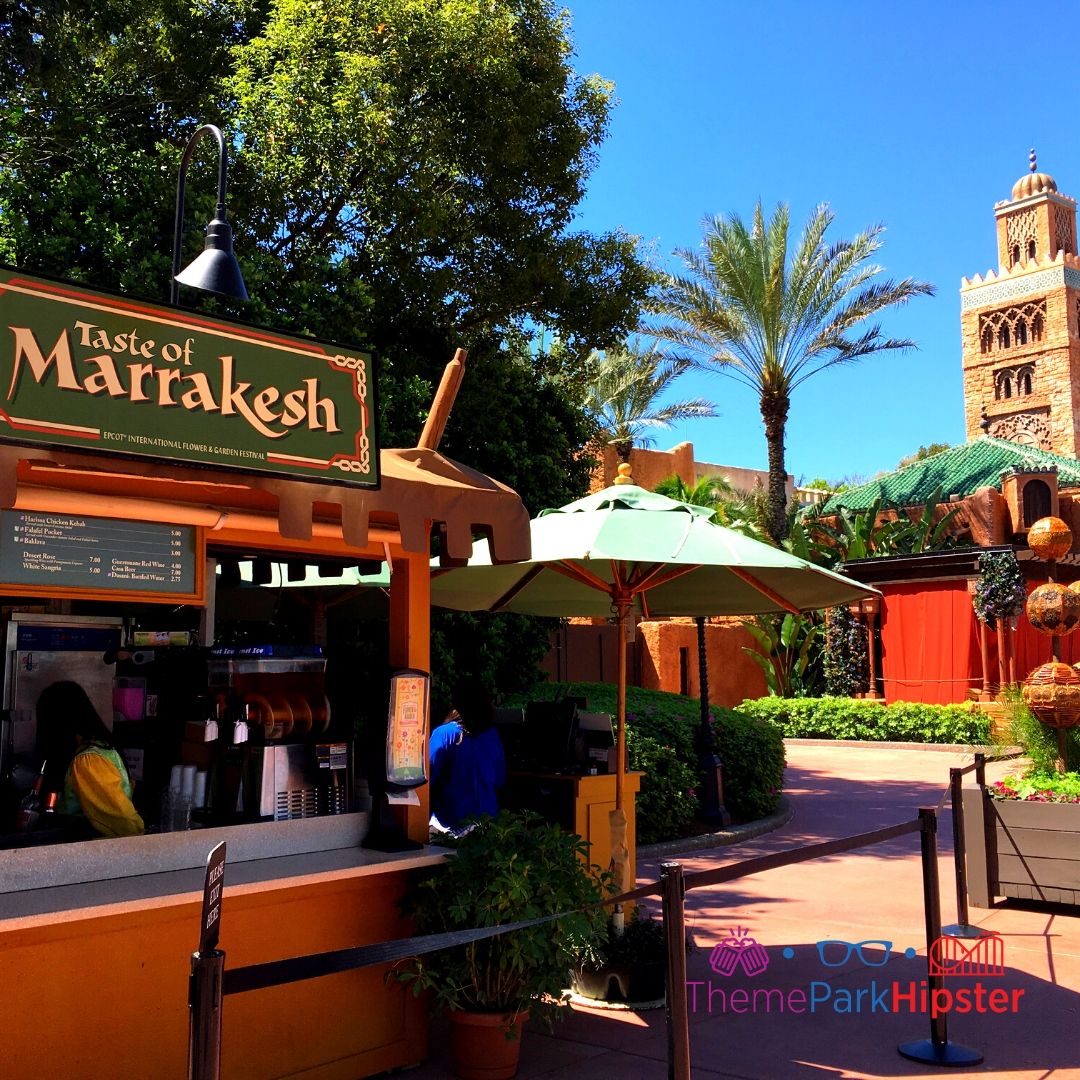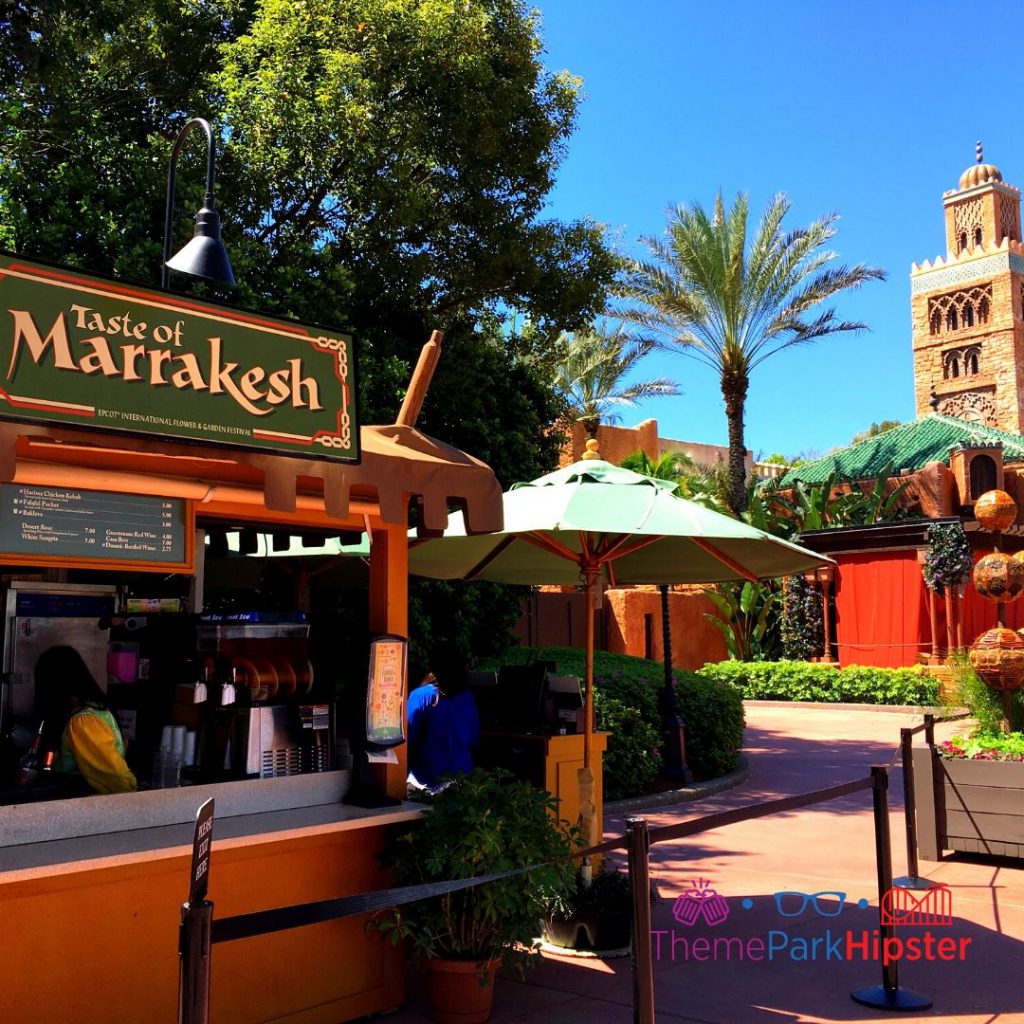 They have a small stage set up that features a Moroccan Music and dance act. You can check disneyworld.com for times but this act is also temporarily unavailable as well.
Overall
The pavilion's deep history and story tends to be overlooked by guests but if you frequent the parks, I would highly recommend taking a few minutes to explore the pavilion.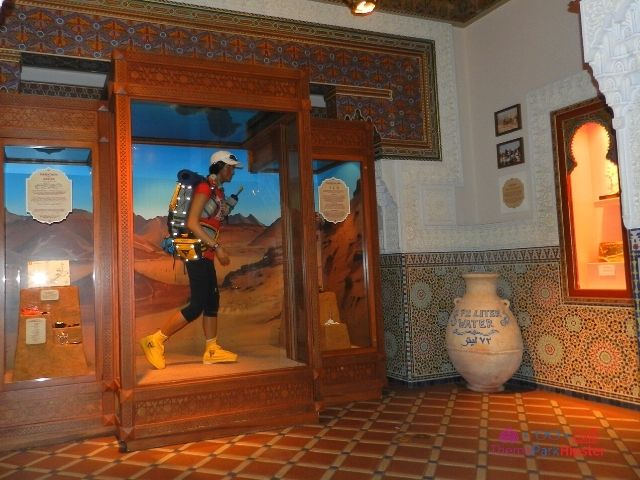 This pavilion is the only one where its government is involved and where they brought the beauty of their country through their creativity, dining, music and more with the hands of its people.
Take a moment to bask in the smells and sounds. Speak to the natives that work in the pavilion and ask questions. Book an ADR and try the superb dishes. Ultimately, appreciate the glorious wonder of the pavilion that King Hassan II and Disney has brought to us.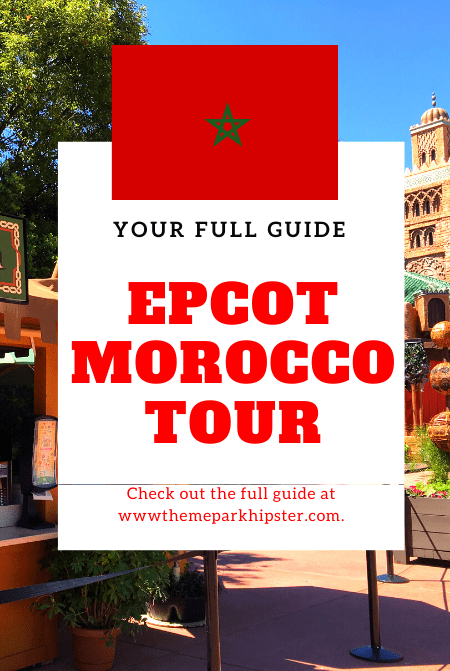 Have you ever explored this underrated location in Disney's Epcot? If so, let us know in the comments section below.
Until next time, Happy Park Hopping Hipsters!
About the Author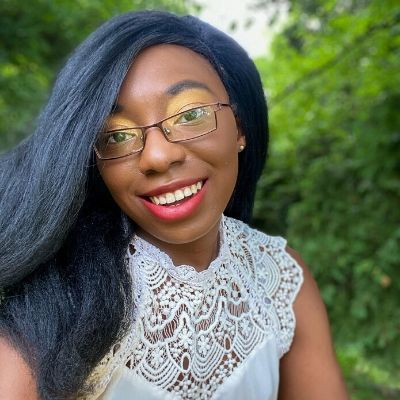 About the Author
Victoria is a professional solo traveler here to make your solo trips as stress free AND enjoyable as possible for you.
She has over 5 years of Disney and Non-Disney travel experience and was featured by POPSUGAR as one of the Top 50 Black Disney Creators you should follow.
She is a Proud Native to Baltimore, Md but always will call Disney World home. You can find her at Disney Tea with V.
UP NEXT: Let's Tour the Epcot Mexico Pavilion (Complete Guide)