It's the most wonderful time of the year! Nope not Christmas, but close enough. The 26th annual Epcot Food and Wine Festival is where food and theme park aficionados rendezvous to satisfy their daring epicurean desires.
The Epcot Food and Wine Festival will feature more than 20 global marketplaces with dates from July 15th through November 20, 2021!
129 days of pure Epcot festival bliss! So, I take it as my duty to inform and give tips to both new comers and returnees of everything each ThemeParkHipster should know for the 2021 festival!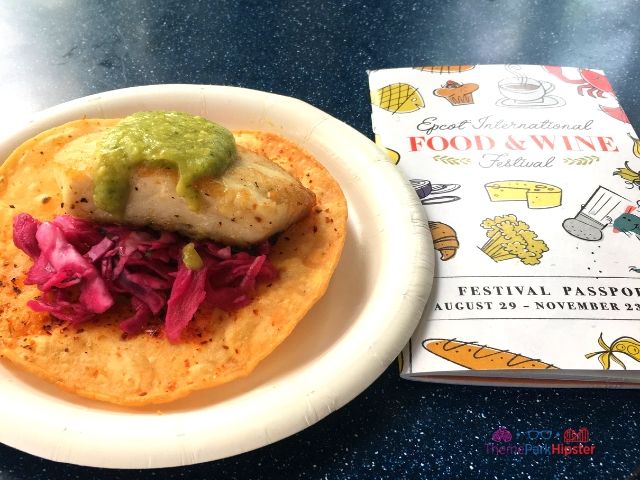 THIS POST MAY CONTAIN AFFILIATE LINKS. PLEASE READ MY DISCLOSURE FOR MORE INFO. Which means if you click on certain links, I may receive a small commission at no additional charge to you.
Epcot International Food & Wine Festival Welcome Center & General Information
Once you start your Food and Wine experience, you'll want to visit the World ShowPlace Events Pavilion (located between Canada and the U.K. Pavilion).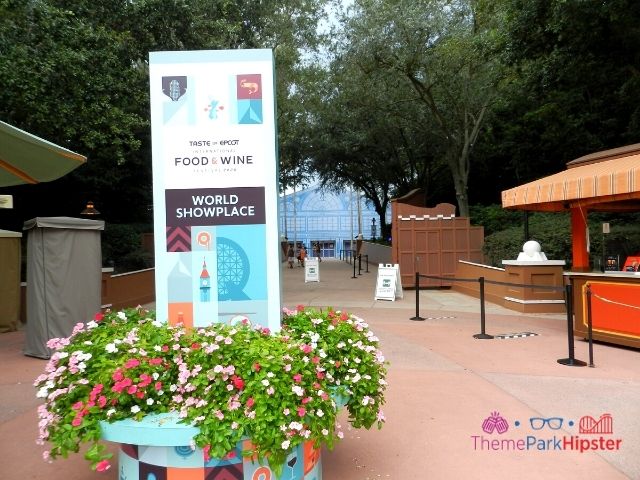 General Epcot Festival Details
Food booths are open daily July 15 to November 20, 2021 from park open to park close
Food and beverage offerings are not included in park admission
A

ll menu prices and items are subject to closure or change without notice
ORDER NOW to secure your Walt Disney World theme park ticket! GET MY TICKETS.
What's New at Epcot Food and Wine Festival for 2021
This year you will notice that many of the additional tours and dining experiences are missing from this Epcot festival such as:
Special Parties like Party for the Senses
Disney has adjusted the festival to reflect the current times that we are living in. Hopefully, things will change for the better and the wonderful additions that we have come to love, will return for 2022.
New Entertainment at Epcot Food and Wine Festival
Instead of the fan-favorite Eat to the Beat Concert, this year the Epcot Food and Wine Festival will focus on local Central Florida talent to provide you with fun entertainment for 2021. Let's go through what you can expect during your trip.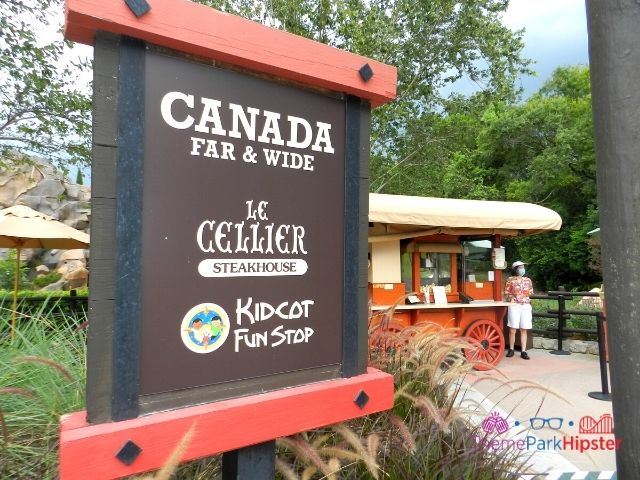 JAMMin' Chefs (Canada Mill Stage)
This musical crew creates music using everyday items such as kitchen pots, pans and other household items.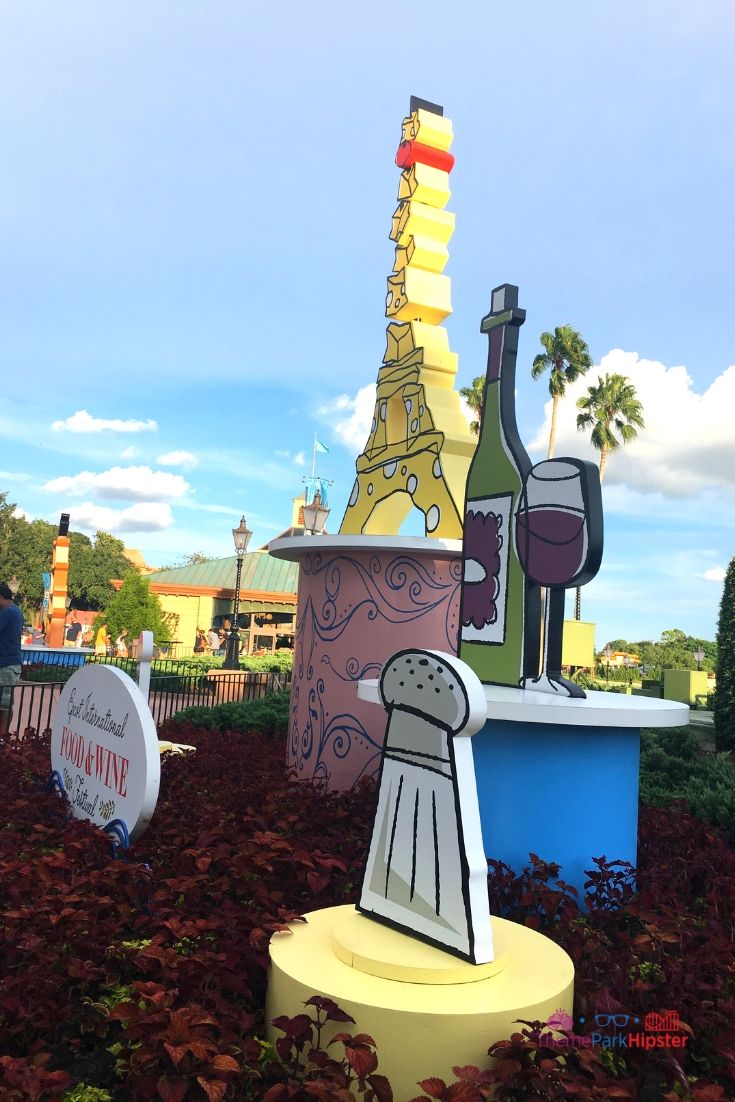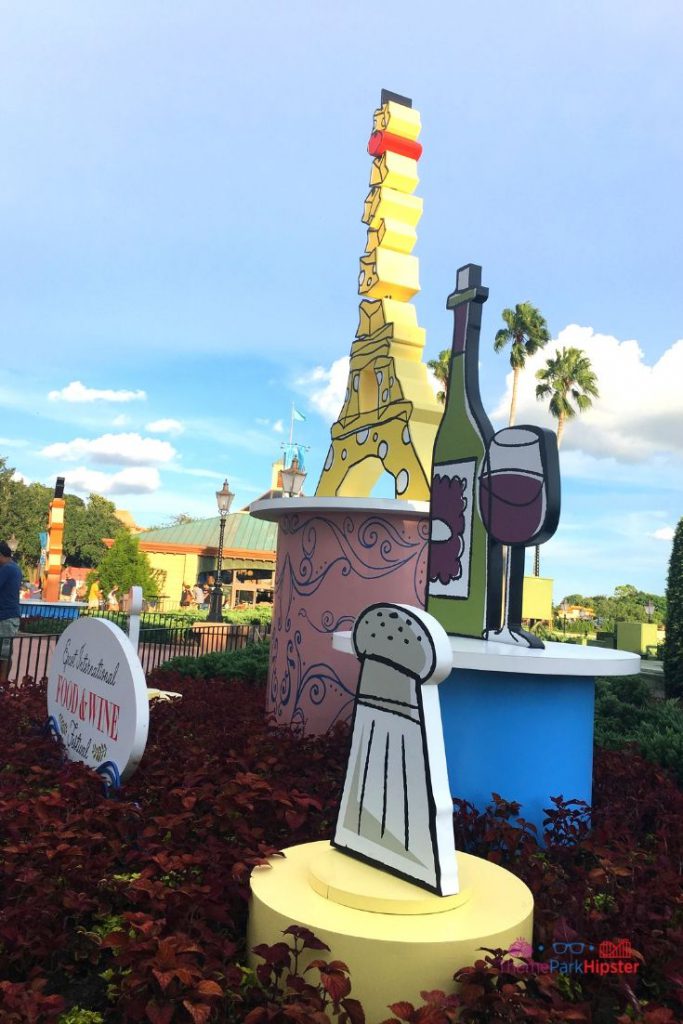 Mariachi Cobre (America Gardens Theatre)
This band is filled with the world famous traditional folk music from Jalisco, Mexico. The ensemble also includes 3 guitarists, 12 trumpet players, and 7 violinists that will take you into their own culture, while being in the charm and magic of Walt Disney World.
Voices of Liberty (America Gardens Theatre)
The Voices of Liberty is an Epcot ensemble that sings traditional American music with the most talented Cast Members at Disney World.
America Gardens Bandstand
From Friday evenings through Monday evenings, this concert series will feature local Central Florida bands who will play chart-topping songs on the American Gardens Theatre at Epcot. Below is the current schedule, but there will be more dates added.
July 16 to 19: Epic! Live
July 23 to 26: Champagne Orchestra
July 30 to August 2: Element
August 6 to 9: Sound Society
August 13 to 16: The Hooligans
August 20 to 23: The Vybe
August 27 to 30: The M-80s
September 3 to 6: Latin Ambition
September 10 to 13: Audio Exchange
September 17 to 20: The Hooligans
September 24 to 27: Epic! Live
New Global Marketplace Food Booths at Epcot
This year, Epcot will be introducing eight new food booths for the year's event. Let's go through them all for you.
Brew-Wing at the Epcot Experience – NEW!
Food
Garlic-Parmesan Wings with Celery and Ranch (gluten/wheat-friendly)
Barbecue Wings with Celery and Ranch (gluten/wheat-friendly)
Traditional Buffalo Wings with Celery and Ranch (gluten/wheat-friendly)
Teriyaki-Sesame Wings with Celery and Ranch
Mango-Habanero Wings with Celery and Ranch (gluten/wheat-friendly)
Cheese Flatbread
Pepperoni Flatbread
Beverages
Ivanhoe Park Brewing Company Pineapple Vibes Blonde Ale, Orlando, FL
Central 28 Beer Company Groveland Road Blood Orange IPA, DeBary, FL
Wicked Weed Brewing Watermelon Dragonfruit Session Sour, Asheville, NC
Bold Rock Honeycrisp Hard Cider, Nellysford, VA
Starcut Ciders Magpie Hard Cider, Bellaire, MI
Blake's Hard Cider Co. Apple Lantern Roasted Pumpkin, Armada, MI
Beer Flight
Cider Flight
Ready to plan your theme park trip? Watch the best vacation planning tips on YouTube. Get started here!
Kenya – NEW! Opening October 1
Food
Kenyan Coffee Barbecue Beef Tenderloin with Sweet Potato & Corn Mealie Pap and Kachumbari Slaw (gluten/wheat-friendly)
Piri Piri Skewered Shrimp with Citrus-scented Couscous
Beverages
Lobster Landing – NEW! Opening October 1
Food
New England Lobster Tail with Lobster Bisque Sauce
Lobster Chowder with Bacon, Corn, Potatoes and Oyster Crackers
Baked Lobster Dip with Old Bay Chips (gluten/wheat-friendly)
Beverages
Coronado Brewing Co. Salty Crew Blonde Ale, San Diego, CA
Steenberg Sparkling Sauvignon Blanc, South Africa
Sean Minor Chardonnay, California
Cape Codder: Vodka with Cranberry, Pomegranate and Lime
Mac & Eats – NEW! Opening October 1
Food:
Traditional Macaroni and Cheese with Herbed Panko
Truffle Macaroni and Cheese with Herbed Panko
Cowboy Macaroni and Cheese with Smoked Pork Belly, Brisket Burnt Ends, Pickled Peppers and Onion Straws
Macaroni and Cheese with House-made Italian Sausage and Peppers (plant-based item)
Beverages:
81Bay Brewing Co. Lemon Hazy IPA, Tampa, FL
L'Ecole No. 41 Chenin Blanc Old Vines, Columbia Valley, WA
Evolution by Sokol Blosser Pinot Noir, Willamette Valley, OR
The Noodle Exchange – NEW!
Food
Traditional Spicy Vietnamese Beef Pho with Shaved Beef, Enoki Mushrooms, and Thai Basil (gluten/wheat-friendly)
Char Siu Pork Udon with Enoki Mushrooms, Bok Choy, and Soy Pickled Egg
Shrimp and Coconut Curry Rice Noodles with Shiitake Mushrooms and Thai Basil (gluten/wheat-friendly)
Tofu Pho with Enoki Mushrooms and Thai Basil (gluten/wheat-friendly, plant-based item)
Beverages
Playalinda Brewing Company Yaupon Brothers Green Tea Pale Ale, Titusville, FL
A to Z Riesling, Oregon
Rotunda Bistro – NEW!
Food
Chilled Smoked Shrimp Salad (gluten/wheat-friendly)
Wild Mushroom and Truffle Tart with Gruyère and Crème Fraîche
Chilled Crab and Avocado Parfait with Caviar (gluten/wheat-friendly)
Beverages
Domaine Carneros Cuvée Brut Rosé, California
The Swanky Saucy Swine – NEW!
Food
Crispy Barbecue Pork Rinds with Pimento Cheese (gluten/wheat-friendly)
Roasted Porchetta with Pork-fat Roasted Rosemary Potatoes and Lemon-Parsley Salsa Verde (gluten/wheat-friendly)
Soy-glazed Sticky Ribs with Green Onions and Peanuts
Crispy Pig Ear Salad with Fire Roasted Tomatillo Sauce, Pickled Red Onions, Queso Fresco, Roasted Corn Salsa and Avocado Cream (gluten/wheat-friendly)
Beverages
Parish Brewing Co. SIPS Pinot Noir Black Currant Sour, Broussard, LA
Rombauer Zinfandel, California
Bourbon Bloody Mary with Labrot & Graham Woodford Reserve Bourbon Whiskey
Tangierine Café: Flavors of the Medina – NEW!
Food
Fried Falafel Pita with Tahini Sauce (plant-based item)
Grilled Kebabs with Couscous, Tomato-Onion Salad and Garlic Aïoli

Lemon-Garlic Chicken
Moroccan Spiced Lamb
Harissa-marinated Beef Tenderloin Tips

Stone-baked Moroccan Bread with Hummus, Zaalouk and Zhoug Dips
Pistachio Cake with Cinnamon Pastry Cream and Candied Walnuts
Beverages
Fresh Orange Juice (non-alcoholic)
Fresh Blood Orange Juice (non-alcoholic)
3 Daughters Brewing Fig Hard Cider, St. Petersburg, FL
Bold Rock Ginger Turmeric Hard Cider, Nellysford, VA
Woodchuck Cinnamon Nutmeg Hard Cider, Middlebury, VT
Fig Cocktail with White-Cranberry Juice and Fig Vodka
Cider Flight
CORKCICLE® Classic Tumbler
Epcot Scavenger Hunts for 2021
Each Epcot festival offers a scavenger hunt that's unique to that particular event. For this Disney food festival you can expect to go on an adventure with Remy from Ratatouille and delight in some of the best cheeses with Emile.
Remy's Ratatouille Hide & Squeak Scavenger Hunt
This Ratatouille-inspired experience allows you trot all over Epcot World Showcase looking for the culinary master, Remy.
How does the Ratatouille Scavenger Hunt work?
Purchase your map and stickers from select Festival merchandise locations (Port of Entry, Pin Traders, World Traveler)
Find Remy hidden throughout World Showcase
Once you find him, match the ingredient that he has with the right sticker and add it to your map
Find them all and bring your completed map to Disney Traders, World Traveler or Gateway Gifts
Receive your special prize
Emile's Fromage Montage
This fun adventure will have you tasting different cheeses from around the globe in a variety of unique ways.
How does the Epcot cheese scavenger hunt work?
Purchase any 5 cheese dishes from select Global Marketplaces listed on your Epcot Passport
Collect ALL 5 stamps
Bring the stamped Festival Passport to Shimmering Sips
Receive your special prize
Where to find the cheeses on Emile's Fromage Montage?
Crispy Barbecue Pork Rinds with Pimento Cheese – The Swanky Saucy Swine
Passion Fruit Cheesecake with Toasted Macadamia Nuts – Hawaiʻi
Schinkennudeln: Pasta Gratin with Ham, Onions, and Cheese – Germany
Griddled Cheese with Pistachios and Honey – Greece
The Corned Beef Corner Route: Smoked Corned Beef with Crispy Potatoes, Cheese Curds, Pickled Onions, and Beer-Cheese Fondue – Flavors from Fire hosted by The NFL on ESPN
Have a DIFFERENT kind of Orlando vacation with a Resort home next to Disney World. Find Your Disney Resort Vacation Rental here!
Epcot Food and Wine Festival Merchandise
If you love collecting Food and Wine Festival merchandise, then you'll be happy with this year's sweetly themed items.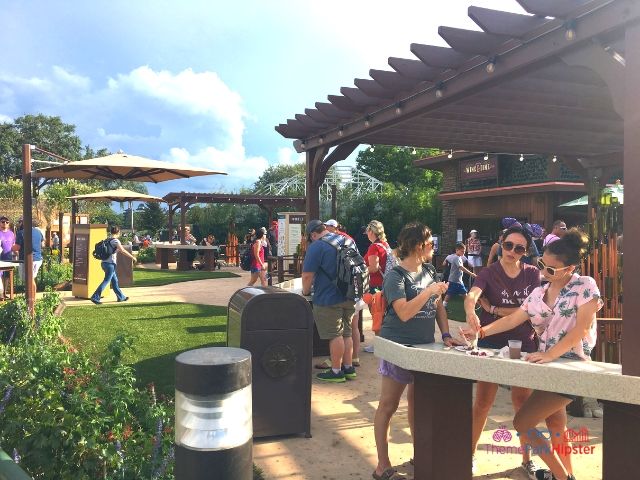 This year Epcot will have a number of Food and Wine Festival inspired merchandise for you to choose from while browsing on your Disney shopping spree. Let's go through the collections that will be available for you this year:
Epcot International Food & Wine Festival Logo Collection
Belle Be Our Guest Collection
Remy Shake Things Up Collection
Apple Orchard Collection
Figment Passholder Collection
Get More Epcot Merchandise
You can also get some of your favorite Epcot merch from shopDisney and Amazon below!
Spaceship Earth Dress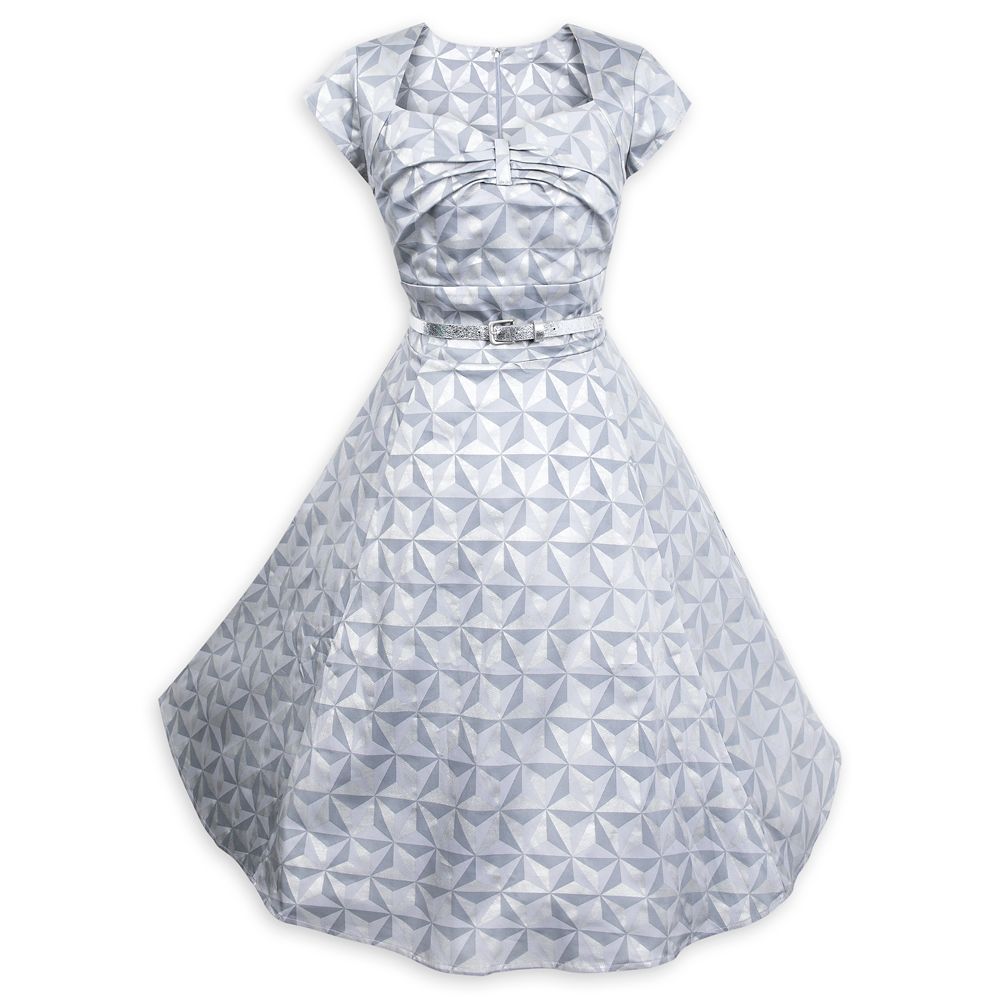 Epcot Spaceship MagicBand
Epcot Food and Wine Festival News
There are a few new things starting on October 1, 2021 during the Epcot International Food and Wine Festival:
Disney Wine & Dine Half Marathon Weekend
Are you a runDisney runner? Maybe you've been thinking about completing a marathon as this year's goal.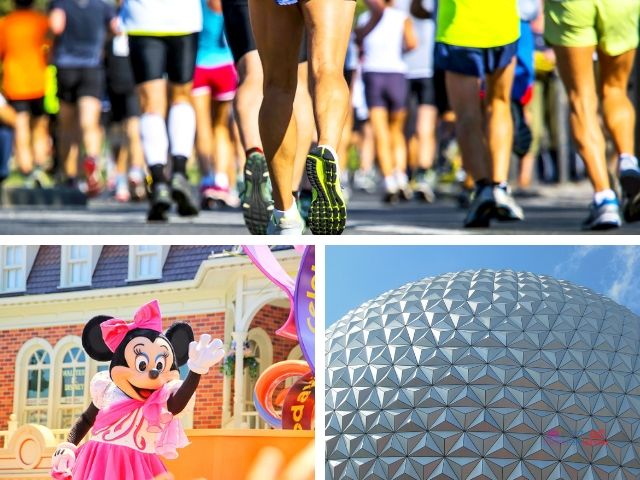 Why not conquer two things at once and visit Disney's Epcot on your solo trip AND participate in the Disney Wine & Dine Half Marathon Weekend.
It will take place during the weekend of November 4th through the 7th. You can get all the details right here!
10 Pro Tips for 2021 Epcot Food and Wine Festival
Now that you know what to expect at this year's Epcot Food Festival, let's go through a few tips to help you maximize your time and save money on your trip.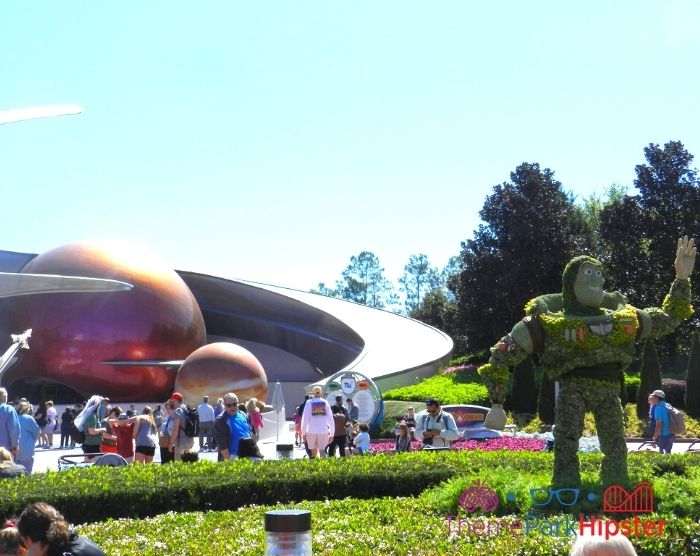 1. Get there early.
Coming early to the Food and Wine Festival will give you a chance to pace yourself by enjoying the attractions in Future World, allowing you to take your time globetrotting around World Showcase.
2. Go during the weekdays.
For the best time I recommend attending the festival during the weekdays (Monday through Thursday).
3. Plan to visit multiple times.
You will need a trip to try it all, a trip for seminars, and a trip to retry your favorite food dishes and top Epcot rides.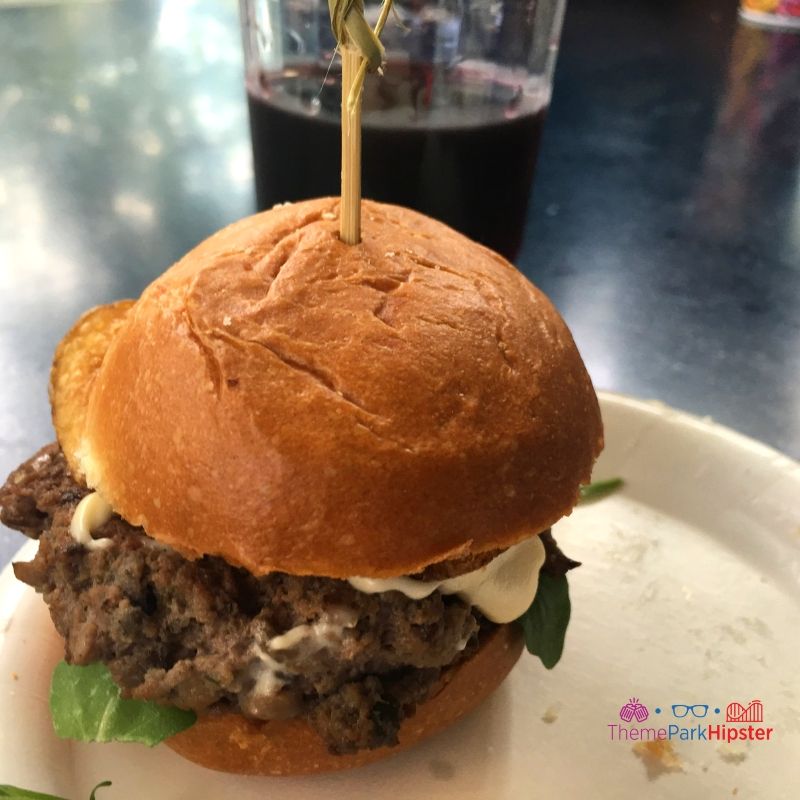 4. Put money on a Disney wristlet gift card.
Tasting the many samples without a set budget could turn a fun trip into one of financial regret…
…trust me, I've made this mistake a few times.
Be sure to put buying a Disney wristlet gift card at the top of your priority list.
5. Attend the seminars and special events (once they return).
There's no better way to enjoy the event than attending the amazing variety of classes. The classes are done very well and are lots of fun!
6. Split the cost.
Going with a friend or two or three lowers your budget and makes the event memorable. You can share and really make the most of the dishes without leaving the park broke.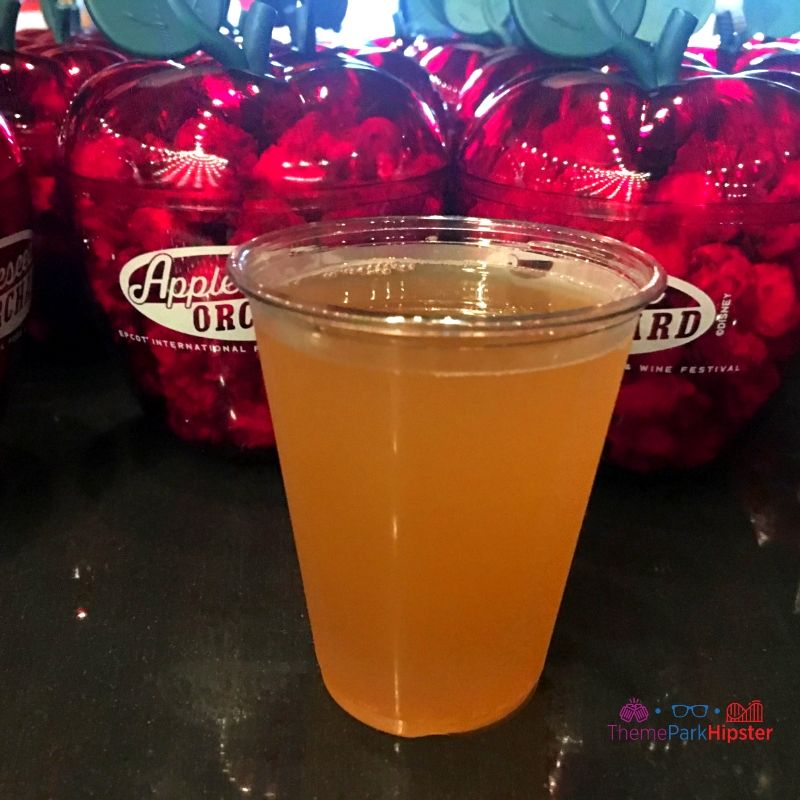 7. Plan for a cab or have a designated driver in the group.
Previewing the festival's menu gives you an idea of what delicious treats can be expected. There are lots of drinks (mostly adult inspired) that will hopefully leave you balanced and able to walk out.
Be sure to have a plan for this kind of indulgence, it makes for a safe and fun experience at Epcot.
8. Map out and plan out your day.
This is another classic tip for any avid Disney traveler. Mapping out your day will save you the headache of missing out on cool things especially if you're only able to visit once.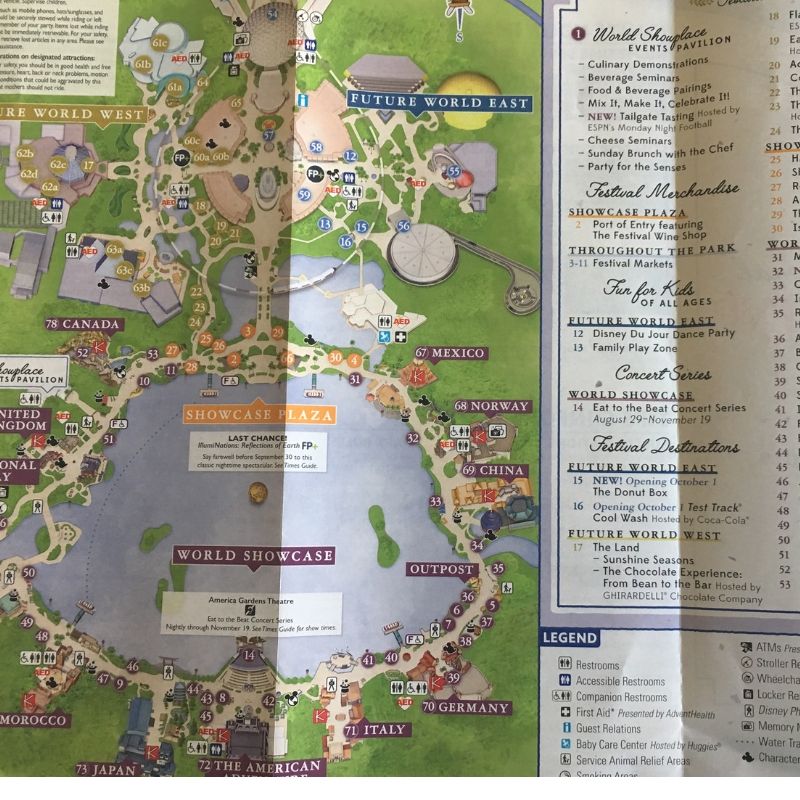 This tip is very important, because it will help guide you on where to find the marketplaces, what time seminars/events will occur, and any additional information regarding speakers, performers, and other special Disney guests.
9. Reservations are Your Friend.
Most Food and Wine Festival fans know that the small spots for the great classes fill up fast. Therefore, it is highly recommended to reserve what seminar, restaurant or event you're the most excited to attend.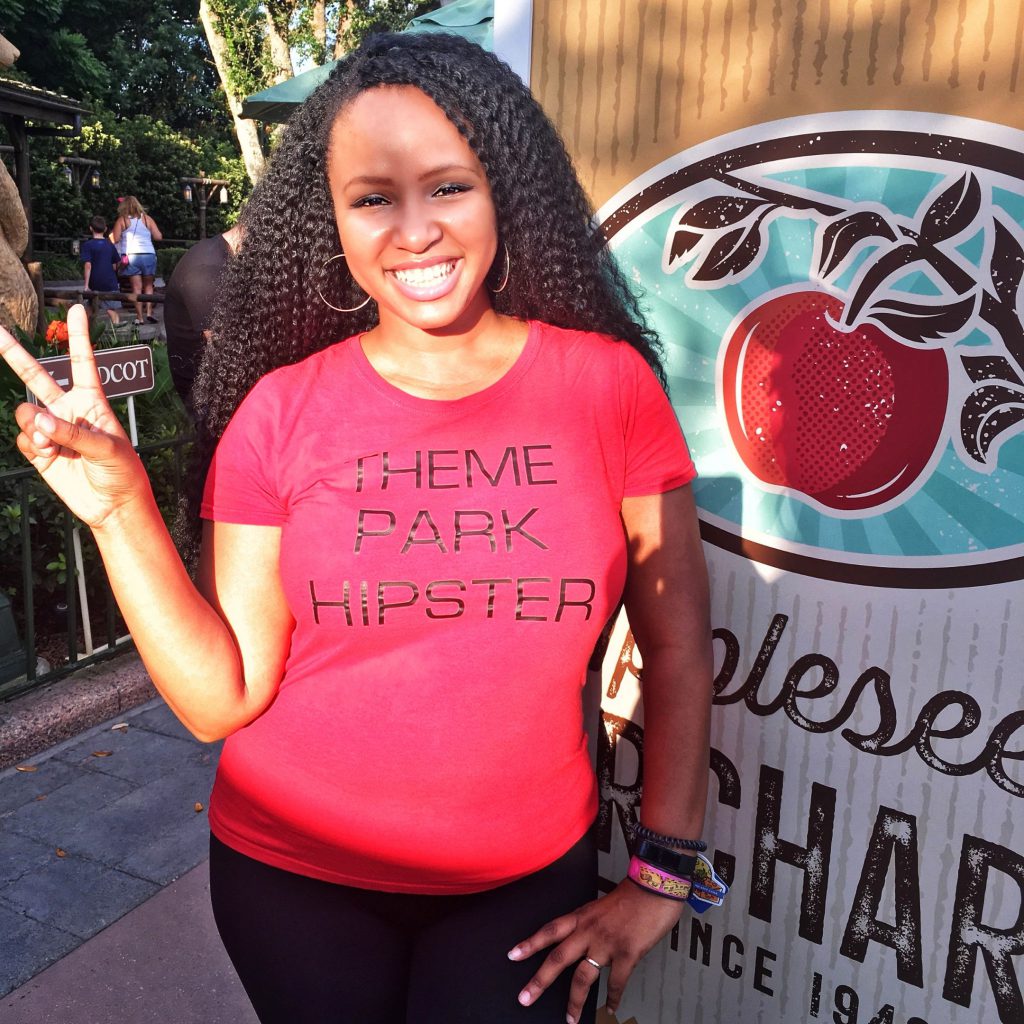 10. Have Fun!
You're really going to have a great time, so try not to stress too much if you find yourself spending too much time at the marketplaces or in the classes.
There's always something going on in the park that will bring great delight to your heart. Have fun, learn something, eat well, and drink up!
Listen to MORE Epcot Food and Wine Festival Tips here!
How to Book for the Epcot International Food & Wine Festival Special Events and Seminars
Reservations can be made by calling 407/WDW-FEST (407-939-3378) or online. Remember to book quickly to guarantee a spot.
What to Know Before You Go to Epcot
As you prepare for your trip out to the Epcot Food and Wine Festival, let me answer a few of the most commonly asked questions for you.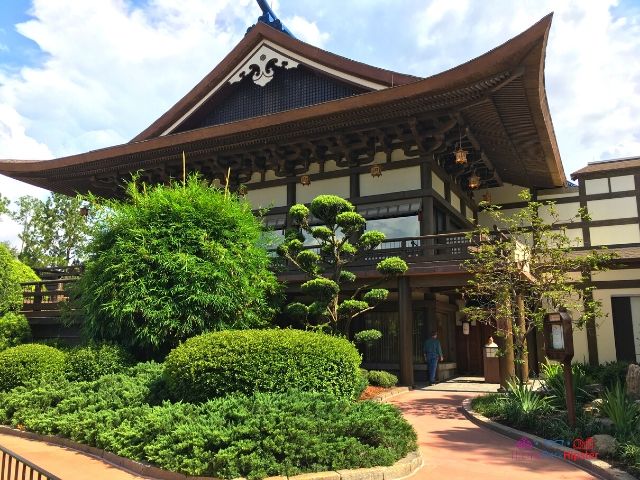 How much does Epcot cost?
A one-day REGULAR season Epcot ticket starts at $109* (prices do fluctuate based on the season).
What are the Best Rides at Epcot for Adults
Living with the Land
Mission Space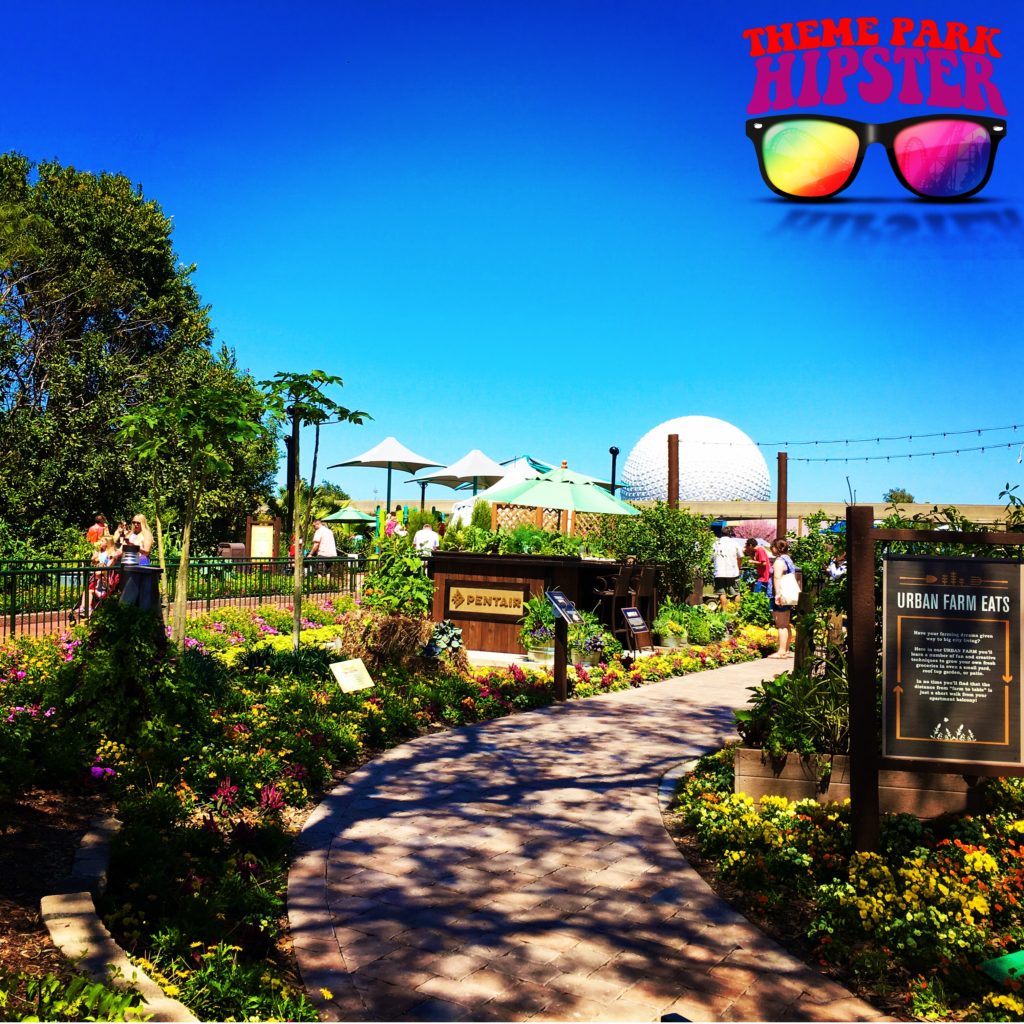 How many countries does Epcot have?
There are 11 (eleven) countries in Epcot.
What are the countries in Epcot?
Do you need a separate ticket for Epcot Food and Wine?
You do not need an additional ticket to participate in the Epcot Food and Wine Festival.
If you plan on doing any of the special dining experiences, then you will have to pay additional fee.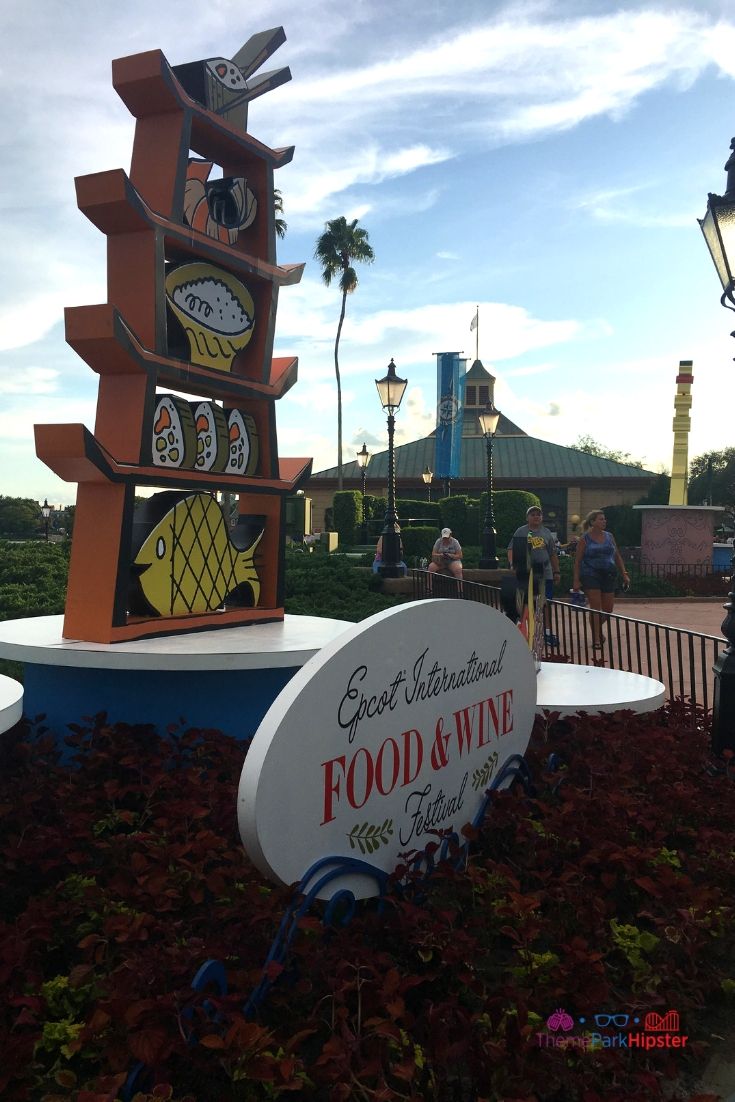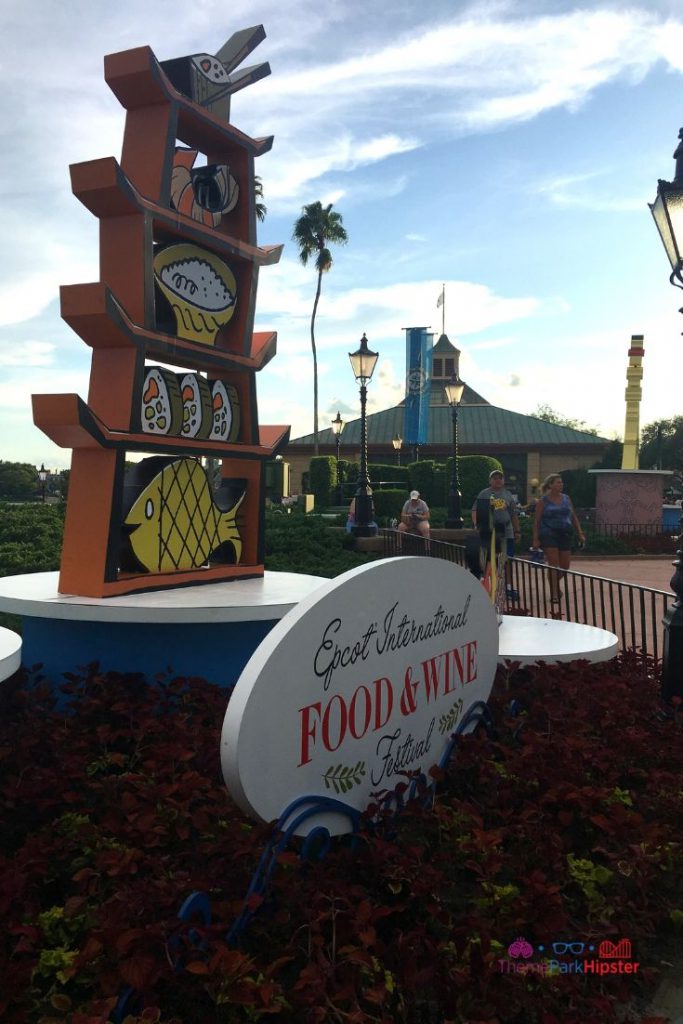 Can you use snack credits at Epcot Food and Wine Festival?
You sure can! The snack credit can be used for most food items under $5.49. Simple snacks include pastries, ice cream bars, water bottles and soda.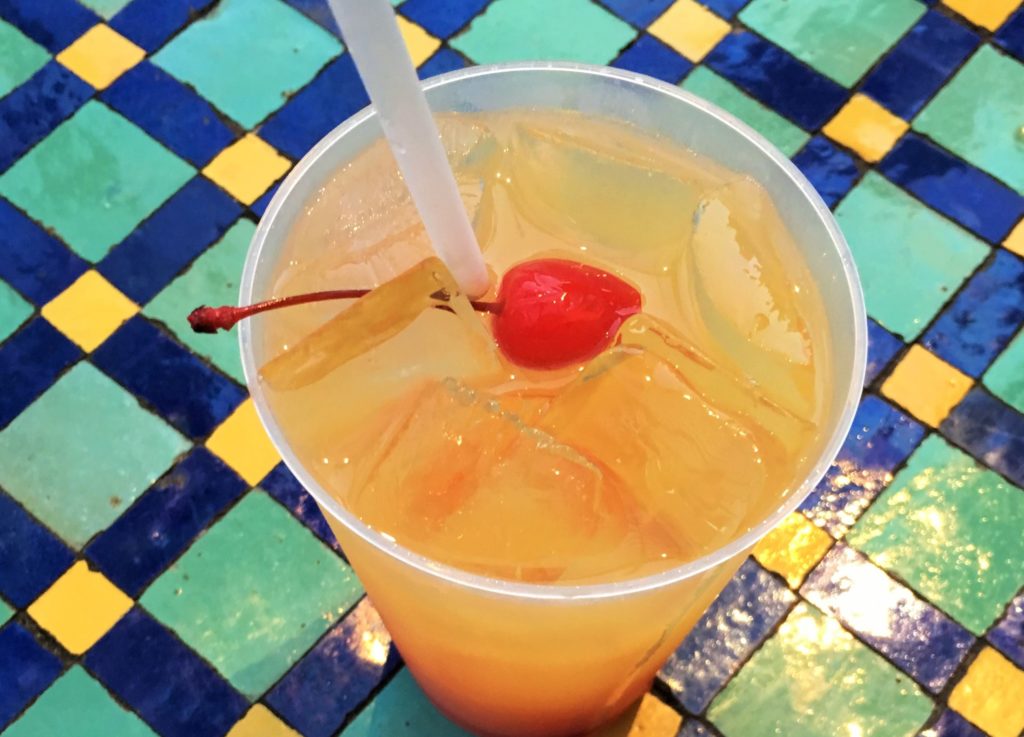 Since many of the items on the Epcot Food and Wine Festival menu are in that category, you can use your snack credits to partake in this Disney dining adventure!
*Please note that the Disney Dining Plan is temporarily suspended.
Where are the best places to have a drink Epcot?
Like everywhere in the park and I mean that. Nothing else needs to follow…
I will say that Tutto Gusto Wine Cellar in the Italy Pavilion and La Cava Del Tequila in the Mexico Pavilion are the absolute best places to chill and enjoy a drink. If it's not too crowded.
Have Your Drinking Around the World at Epcot Passport Handy
Don't get overwhelmed trying to plan your perfect route around World Showcase. You already have enough to worry about for your Disney vacation.
Get your Drinking Around the World Passport to help you keep track of your progress of the best drinks in Epcot.
What are the best drinks at Epcot?
My top 5 must have alcoholic beverages are:
Avocado Margarita from La Cava del Tequila in Mexico
Mediterranean Journey for Spice Road Table in Morocco
Leaping Leprechaun from Rose & Crown Pub in United Kingdom
Apple Ice Wine from the Trading Post in Canada
Tokyo Sunset from Kabuki Cafe in Japan
Read the best drinks at Epcot here!
Final Thoughts
I hope this post helped guide you towards a great experience at the 2021 Epcot International Food & Wine Festival!
Don't worry if you're not able to see and do everything. I just want you to have fun and enjoy exploring all the different countries.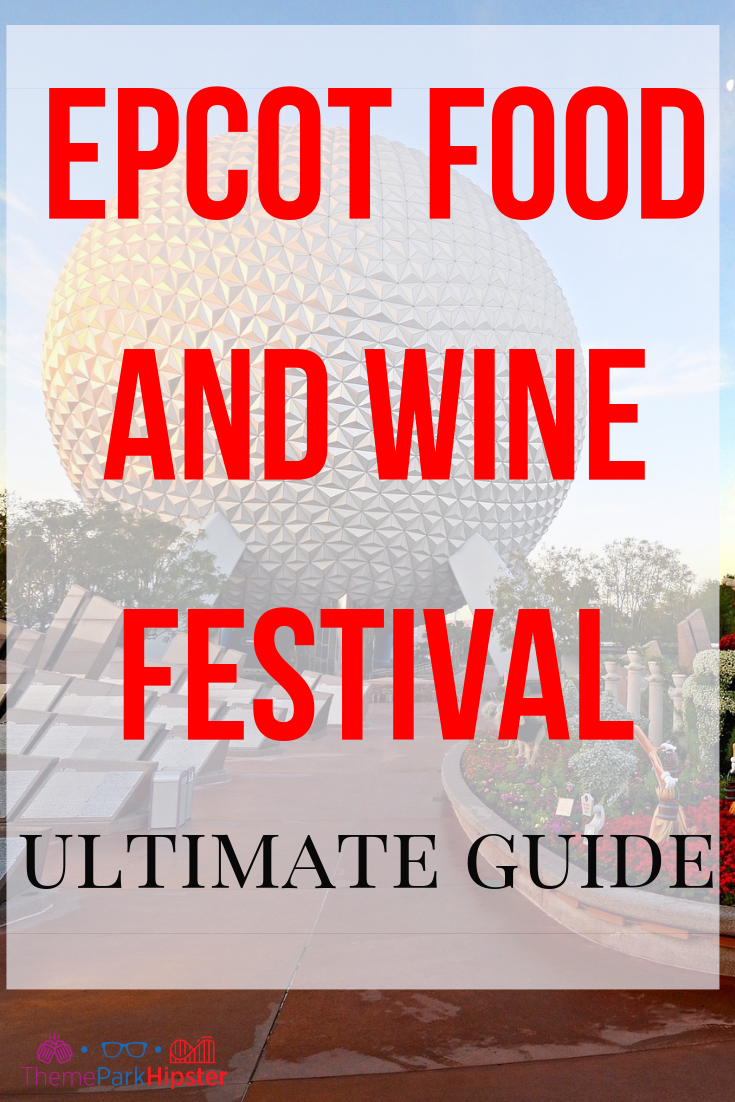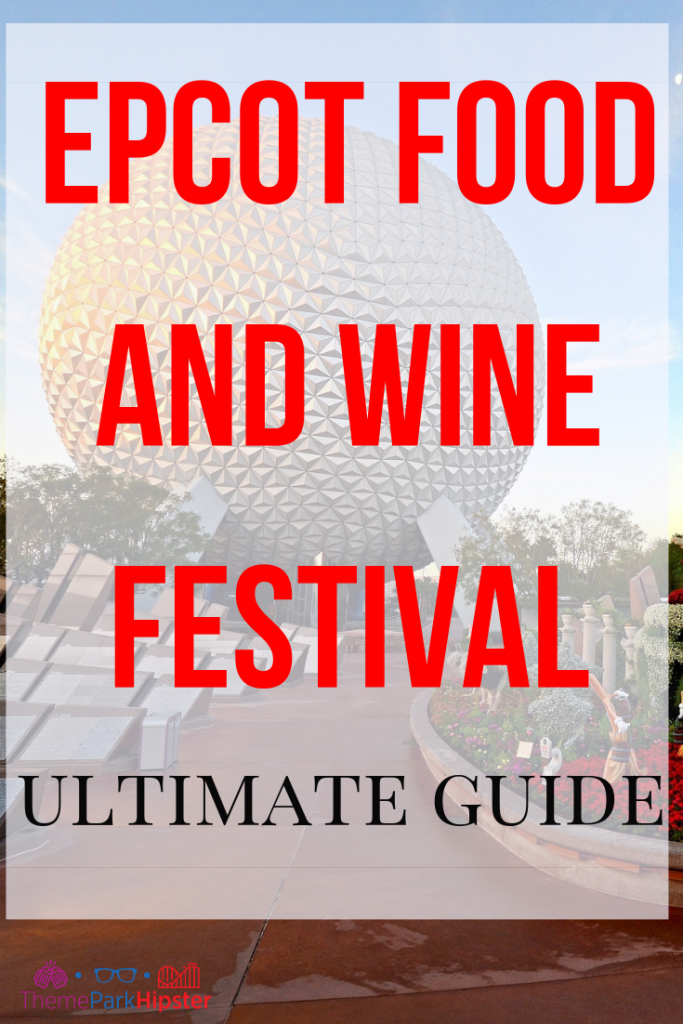 What's your favorite thing to do at the festival? Let me know in the comments section below.
Get More Epcot Festival Tips Here:
Until next time, Happy Park Hopping Hipsters!
NikkyJ
Planning a trip soon? If so, read the Disney Vacation Planning Guide for your next dream trip!
(Original Article 2017/Updated July 15, 2021)