Happy Holidays! It's time to celebrate Thanksgiving at Busch Gardens Tampa Bay. If you don't have any dinner plans, then I have a few fun ways to enjoy your holiday at the park.
Among the coasters and animals is one of the best fall festival dining experiences right here in Florida.
THIS POST MAY CONTAIN AFFILIATE LINKS. PLEASE READ MY DISCLOSURE FOR MORE INFO. Thank you!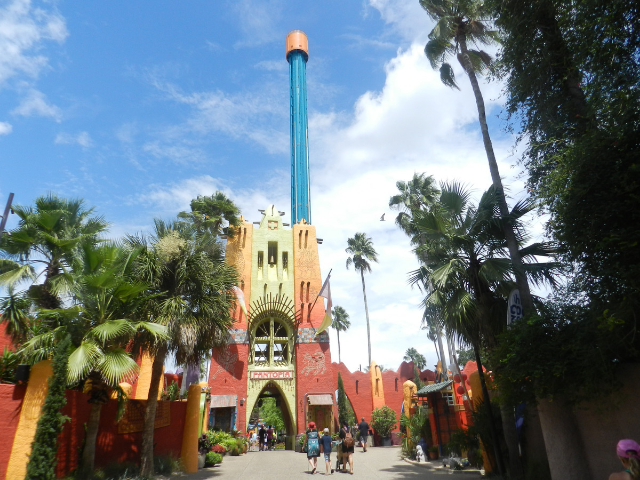 Thanksgiving Day Taste Of The Holidays Buffet
On November 28 from 12 p.m. to 6 p.m., you can enjoy a hearty feast with your family to compliment your Thanksgiving Day adventure.
According to Busch Gardens, you'll be able to get a special prix fixe feast with delicious sliced turkey and fixings, plus soups, salads and dessert options.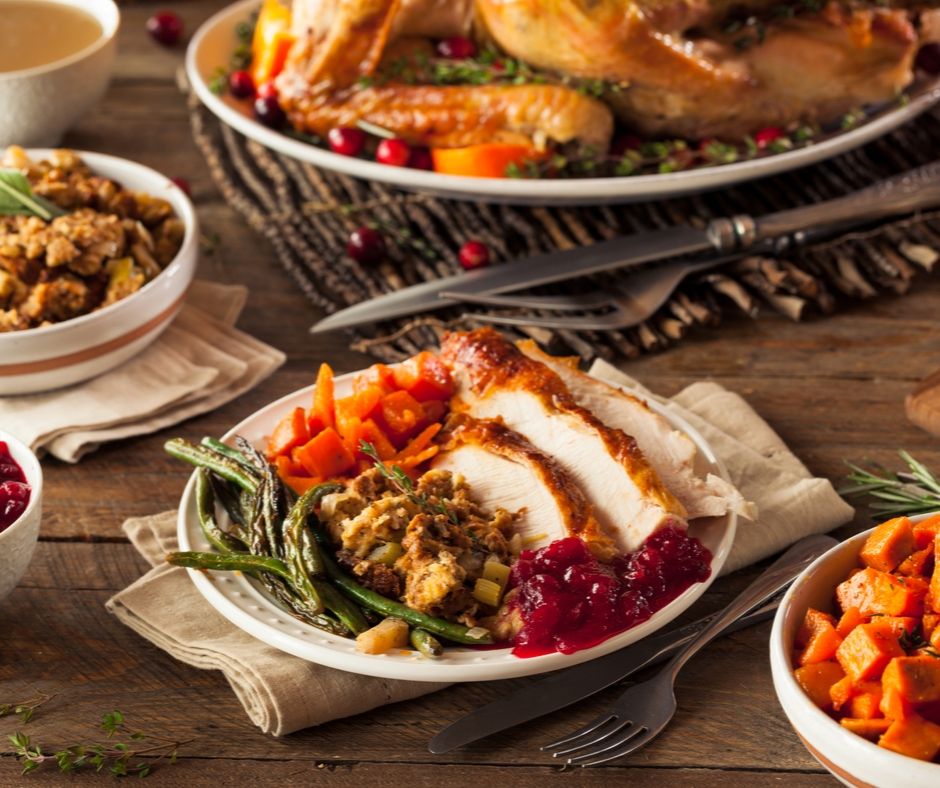 Serengeti Overlook Holiday Feast
This year you can partake in your own holiday feast with a fantastic view at the Serengeti Overlook Restaurant.
Busch Gardens only full-service restaurant will offer this Yuletide treat on select dates from November 16 until December 31, 2019.
ORDER NOW to secure your theme park ticket reservation in the parks! GET MY TICKETS.
While dining you'll not only enjoy their signature fried chicken and pumpkin cheesecake, you'll have a one-of-a-kind view of the Serengeti Plain.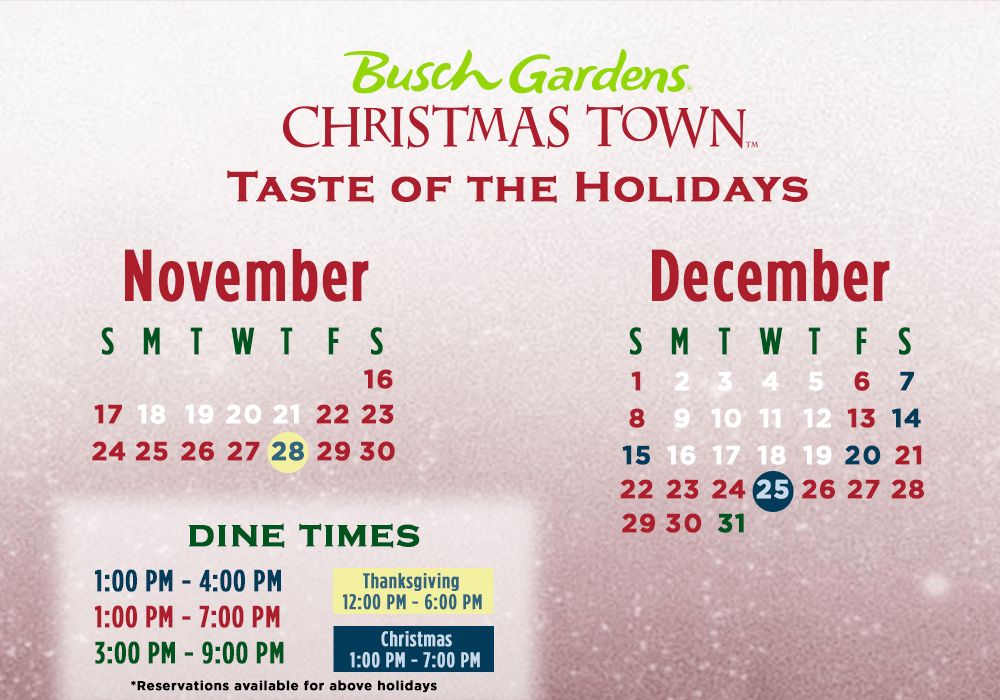 So, be sure to look out for zebras, giraffes and more while enjoying your holiday feast.
Cost of the Thanksgiving Day Feast at Busch Gardens
The Thanksgiving Day holiday feast at the Serengeti Overlook Restaurant is from 12 p.m. to 6 p.m. and costs $28 per person.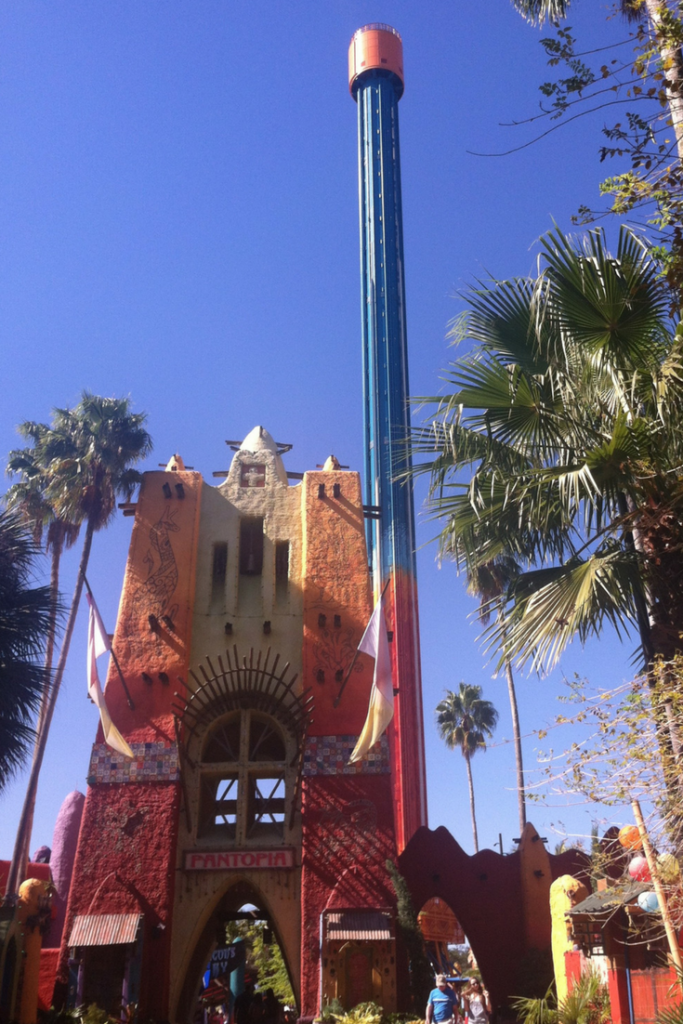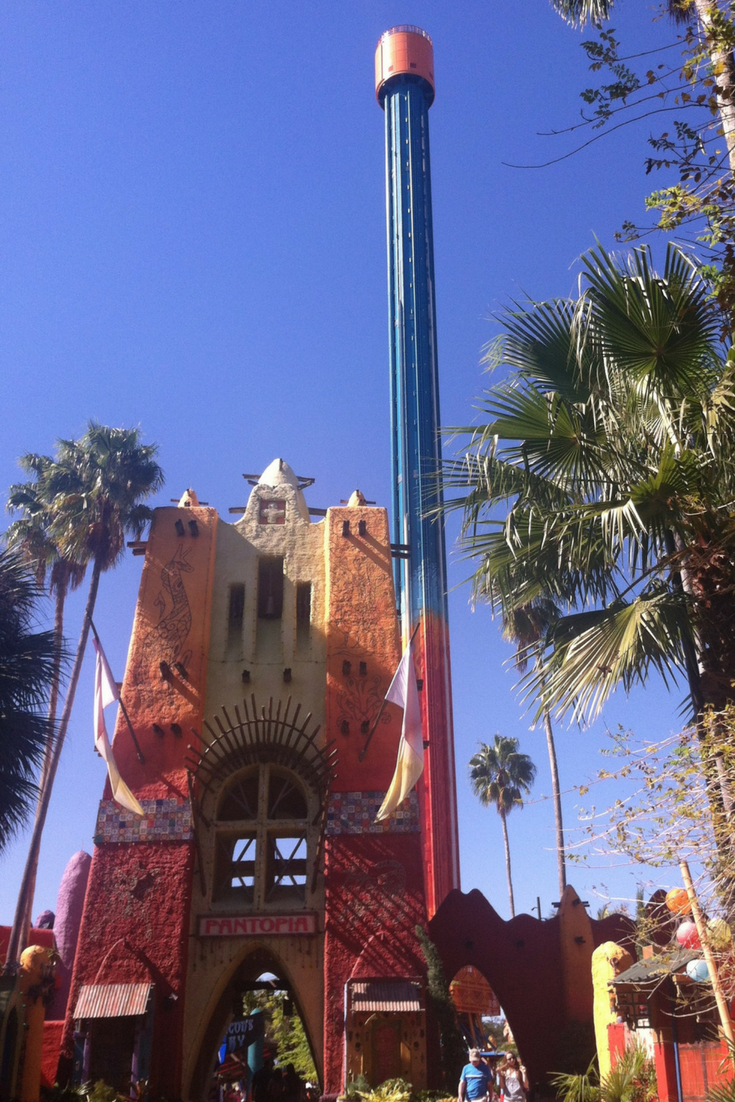 Pass Members can save up to 20% on this dining experience. Please remember that reservations are highly recommended on Thanksgiving Day as seating is very limited.
Feast Menu at Busch Gardens Serengeti Overlook Restaurant
With your meal you'll get to enjoy the buffet-style experience for each person in your party.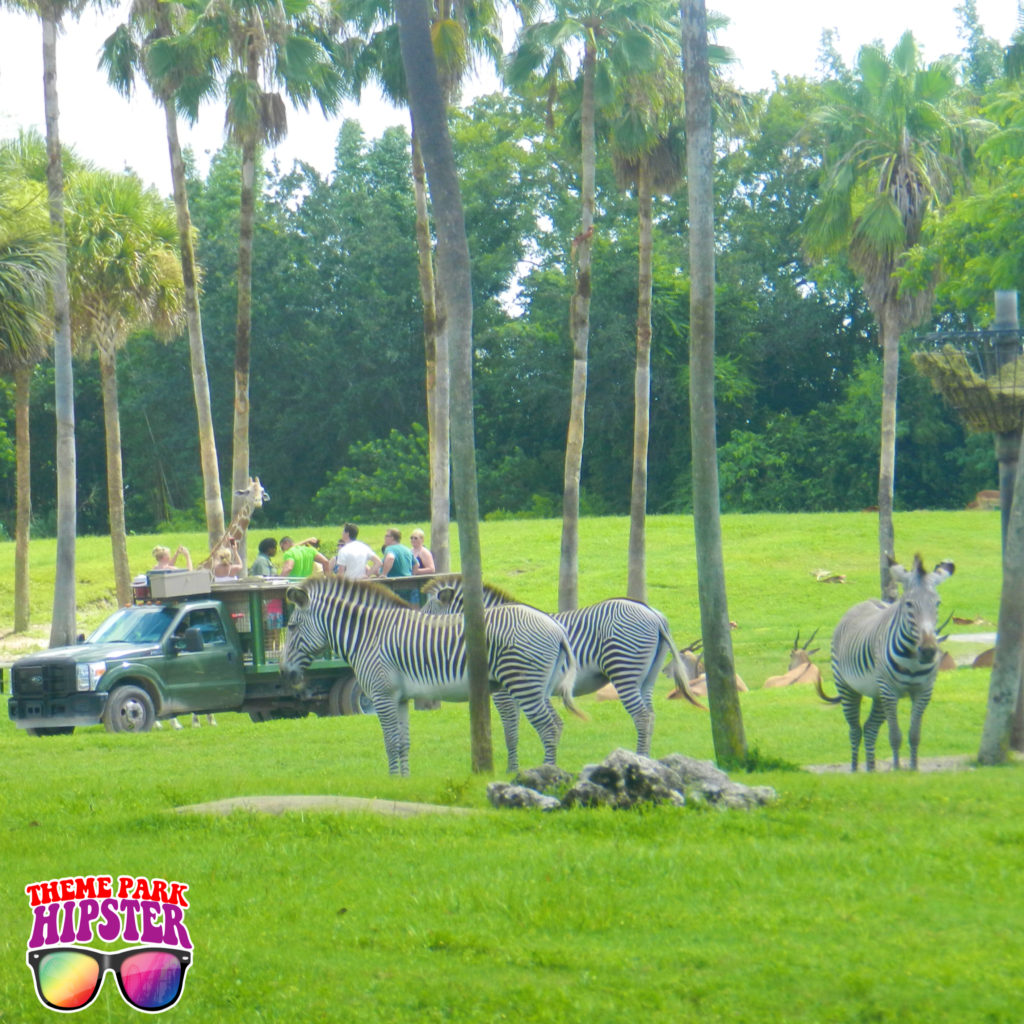 Thanksgiving Day Taste of The Holidays Buffet Menu
Starters
Char Grilled Chicken Soup
Dinner Rolls
House Salad
Seasonal Fresh Fruit
Chef-Attended Carving Station
Prime Rib Au Jus
Smoked Turkey Breast
Grand Buffet
Chef's Vegetables
Gemelli Carbonara
Chicken Strips
Gemelli Marinara
Herb Infused Baked Cod
House Signature Fried Chicken
Mac and Cheese
Potato Casserole
Tuscan Loin of Pork
Desserts
Assorted Holiday Cupcakes
Pumpkin Cheesecake
Warm Kahlua Chocolate Chip Bread Pudding
Beverages
Coffee, Tea and Coca-Cola Beverages
Select Beer and Wine Available for Sale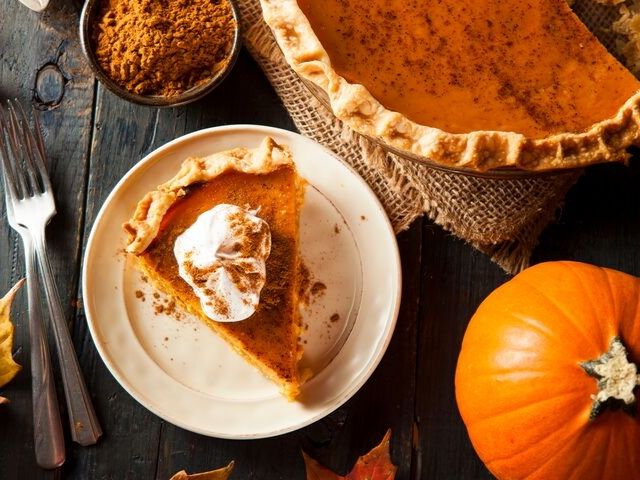 Reservations are highly suggested and park admission is required and does not include the cost of the meal.
You can get more information on the Feast here!
What to Know Before You Go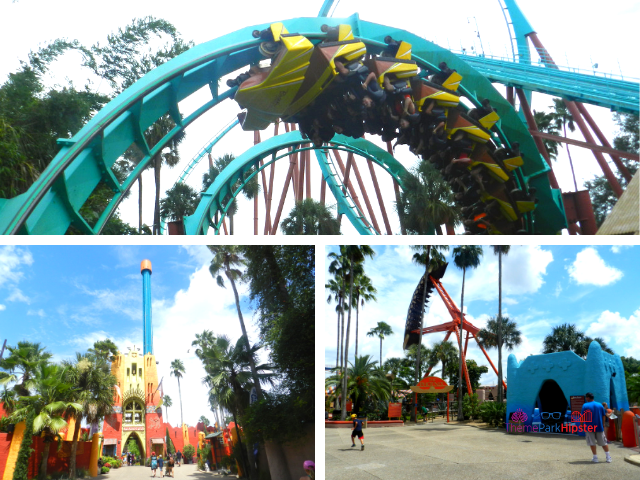 What should I pack for Busch Gardens?
Comfy Shoes
Small Bag
Breathable Clothing
Sun Protection
Small Umbrella
Water
Hand Sanitizer
Phone
Park Ticket
If you are wearing loose-fitting shoes, you should leave them at the loading platform. Any other loose articles can be placed inside any locker located throughout the park.
You can get the full Theme Park packing checklist here!
How to Get to Busch Gardens Tampa from Disney World
Travel WEST on I-4 to I-75 (About 58 Miles)
Merge onto I-75 NORTH via EXIT 9 toward Ocala (stay on I-75 for about 3.74 miles)
Take EXIT 265 toward Temple Terrace (this exit is also the exit for the University of South Florida)
You will merge onto E Fowler Ave/FL-582 W via EXIT 265 and stay on here for about 4.65 miles
Turn left onto N McKinley Dr/County Hwy-585A (stay on here for about 1 mile)
Make a U-turn onto N McKinley Dr/County Hwy-585A
Arrive and park at Busch Gardens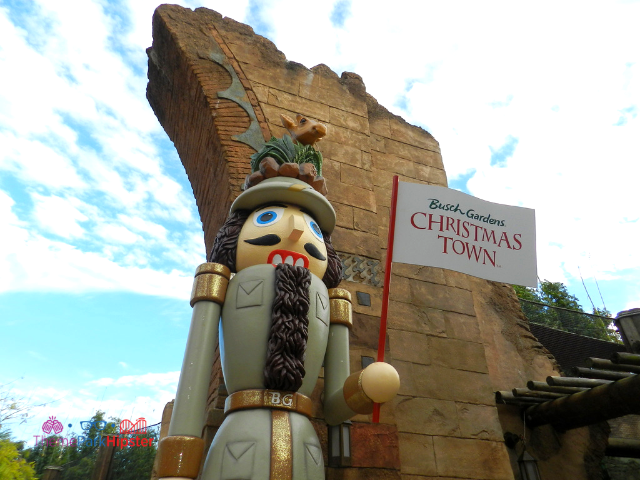 Busch Gardens Tampa Address
The address for Busch Gardens is 10165 N McKinley Drive Tampa, FL 33612.
Busch Gardens Tampa Hours
Busch Gardens usually opens at 10:00 a.m. and closes at 6:00 p.m. However, during the peak summer days the park may be open until midnight.
Remember when planning your trip, always check the park's website or mobile app for the current hours and wait times.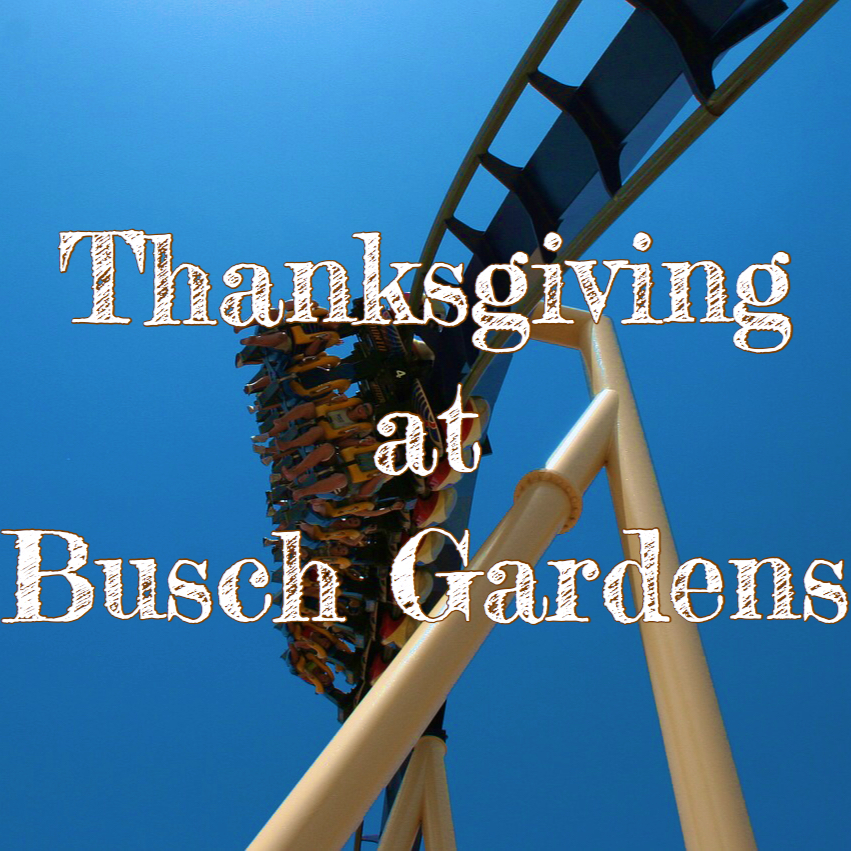 Is Busch Gardens Busy on Thanksgiving Day?
Holiday peaks, crowd sizes, weather, and a few other factors have a lot to do with your Busch Gardens experience, including how long you'll be waiting in line for your favorite rides.
Because of this, expect higher crowds on both Thanksgiving Day and the weekend following the holiday.
Thanksgiving Day at Busch Gardens Itinerary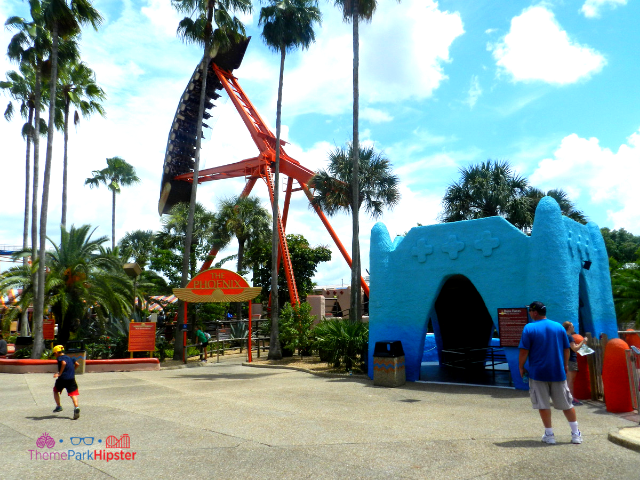 Download and go over the park map.
Plan to arrive prior to the gates opening.
Check out the famous Florida gators in Morocco.
Join the Cheetah Hunt.
Ride Cobra's Curse.
Experience Montu.
Have Your Thanksgiving Day Feast.
Enjoy a stroll on the Edge of Africa or in the Myombe Reserve to relax.
Take the Skyride over to the middle area of the park.
Ride Sheikra.
Conquer Tigris!
Ride Stanley Falls.
Conquer the Congo River Rapids
Ride Kumba.
Dive into the Scorpion Roller Coaster
Ride the Phoenix.
Experience the Sand Serpent Roller Coaster.
Visit Christmas Town Village.


Read the full Busch Gardens Tampa Bay Guide here!
Christmas Town at Busch Gardens
After your Thanksgiving Day Feast, be sure to enjoy the sights and sounds of Christmas at Busch Gardens.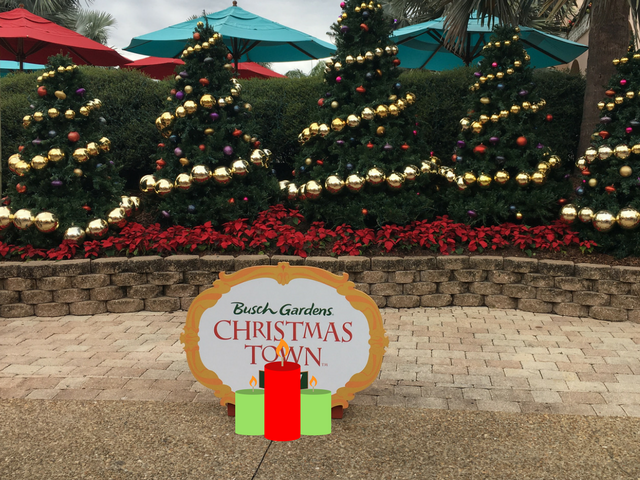 During the holiday season at Busch Garden's you will be able to:
Watch world-class ice skaters
Listen to melodious tunes
Visit your favorite Sesame Street characters
Discover Christmas Town® Village
Shop for the perfect gifts
Taste special Christmas treats
Enjoy the model trains that encircle a miniature Christmas city
Meet Rudolph and friends, including Sam the Snowman, at Rudolph's Winter Wonderland
Visit Santa's House
This event is every night from November 16, 2019 – January 6, 2020 with holiday activities starting around the afternoon time.
Admission to Busch Gardens Tampa Bay's Christmas Town is included with park admission.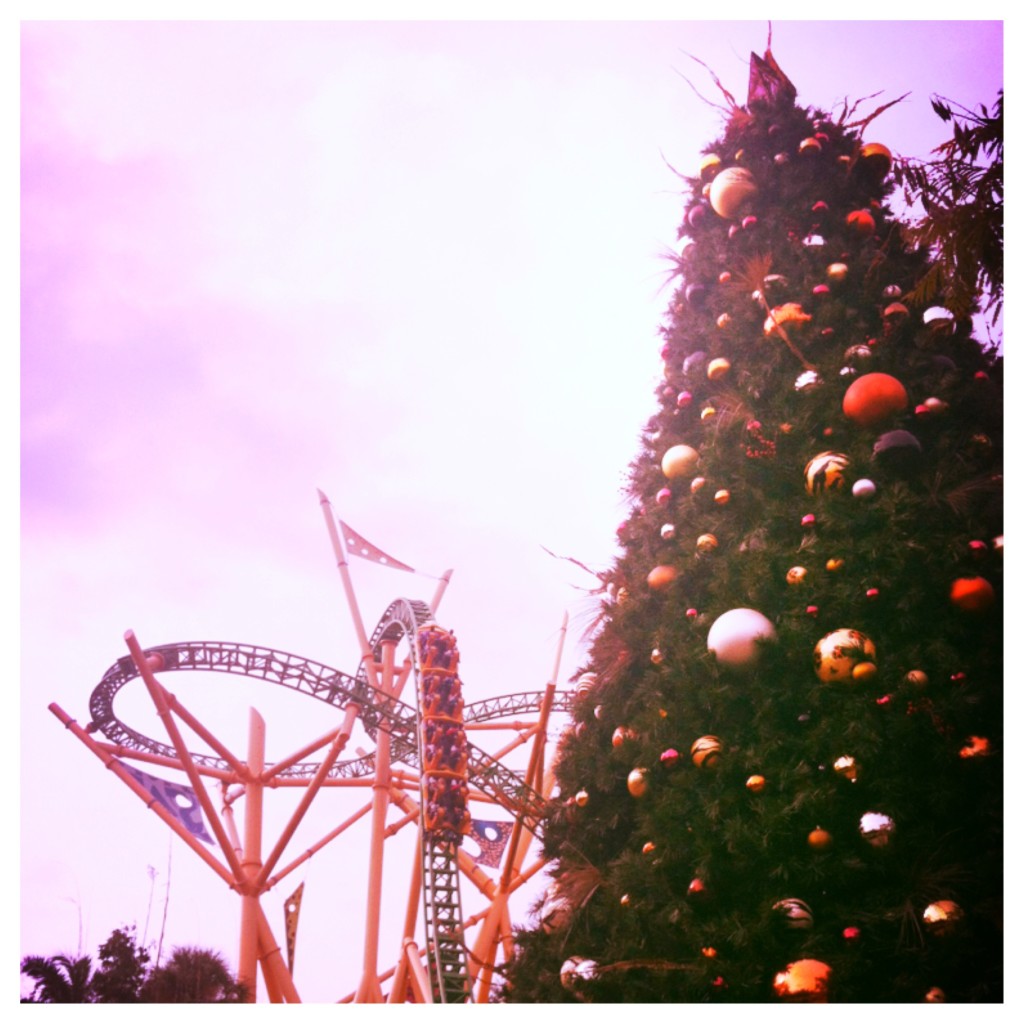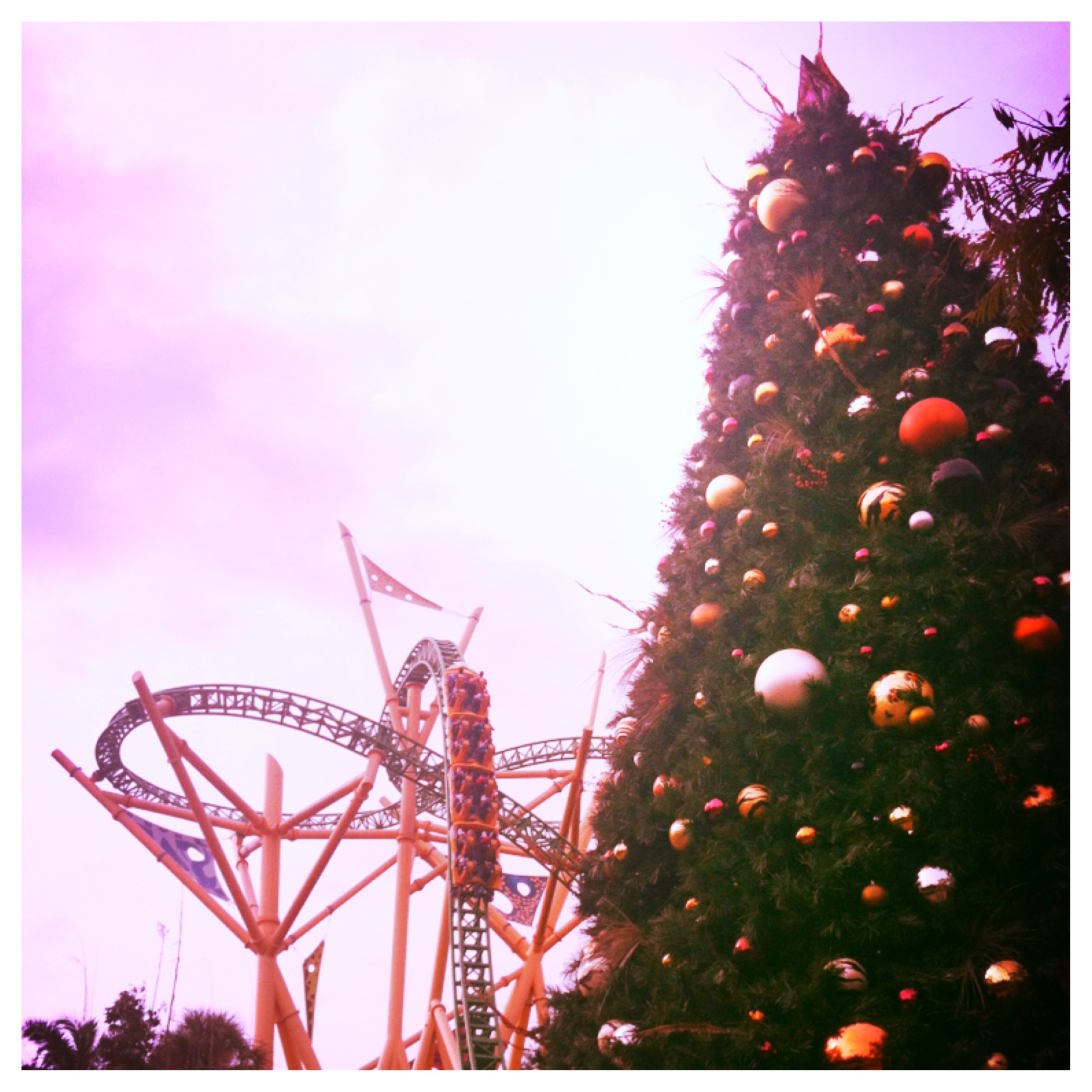 Anyone with a ticket to Busch Gardens, a valid Fun Card or Annual Pass can enjoy this festive holiday event.
Learn more about Christmas Town here!
Final Thoughts on Going to Busch Gardens for Thanksgiving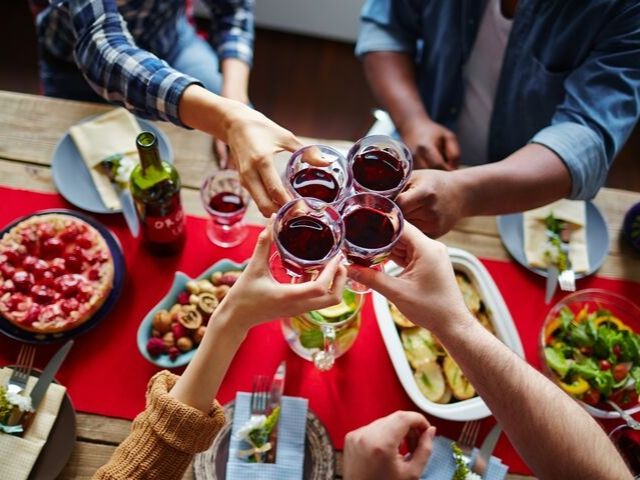 Overall, you're going to have an incredible Thanksgiving holiday at Busch Gardens. Just make sure that you plan our your day in advance and don't forget to partake in the Christmas Town experience.
What are your Thanksgiving Day plans? Let us know in the comments section below.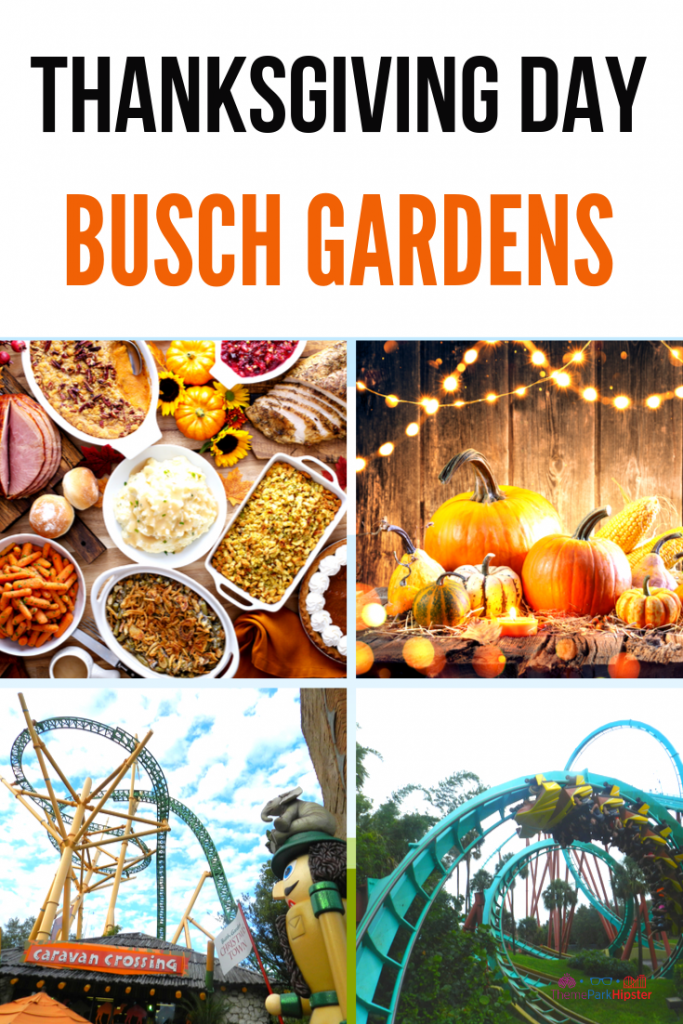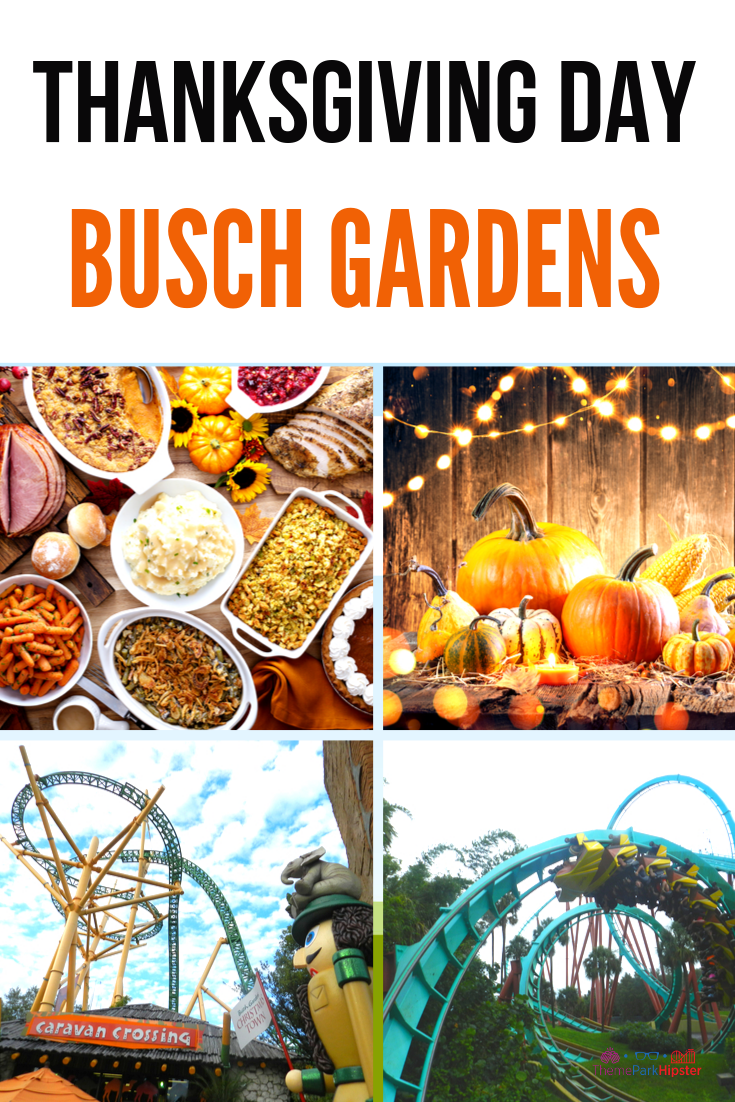 ---
If you enjoyed this article, then you'll love these:
Want more theme park tips? Check out the theme park tips page. If you're thinking about going to Busch Gardens alone, then read the top 18 tips.
Happy Thanksgiving Hipsters!
NikkyJ
(Original Article Date: November 6, 2016/Updated October 15, 2019)