Dessert overload with sweetness swirling throughout my palate, sugarplums dancing on my plates, and divine nectar of the vine to quench my thirst were all a part of my dining experience during my 3D Disney's Dessert Discovery adventure at Epcot's Food and Wine Festival.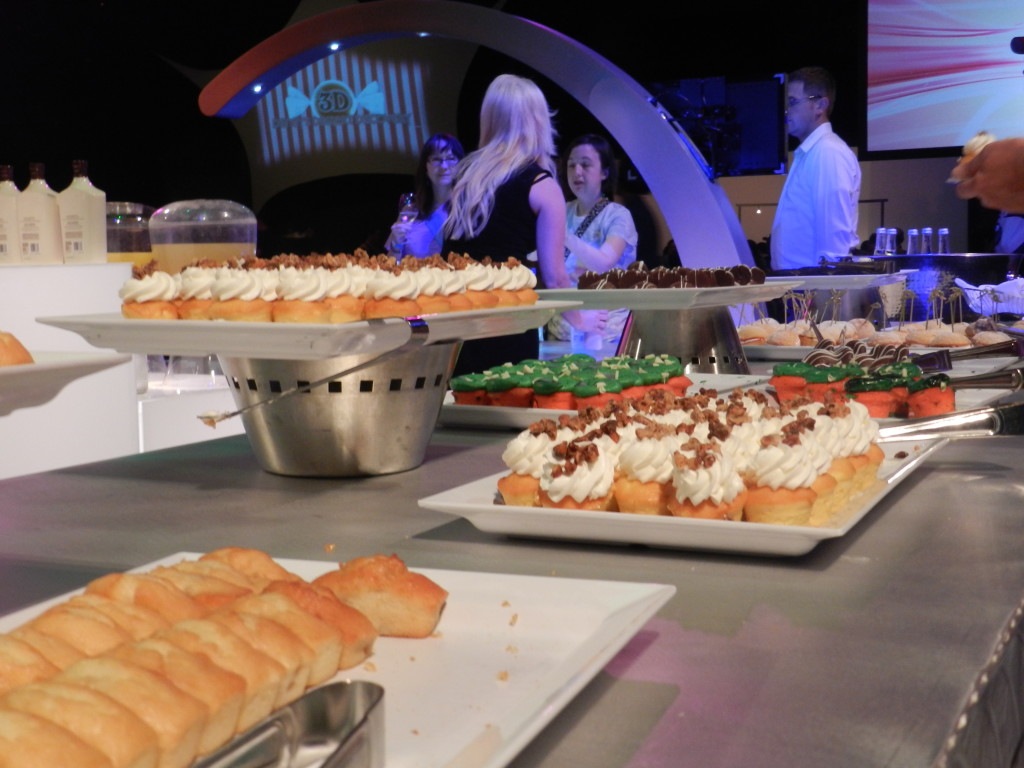 This event was recommended to me a couple of years ago, but the cost was way too steep for me at the time especially since I didn't know what the experience entailed. When I was presented with the offer to go this year by my dear friend I felt as if this was the time to do it. After all, we're supposed to be on this YOLO kick, lol…and let me tell you that we were two big adults (along with a packed out room full of adults) who were literally acting like children in a candy store with grown-up beverages galore to keep us all laughing, eating, singing, and dancing to the tunes of the sugary band.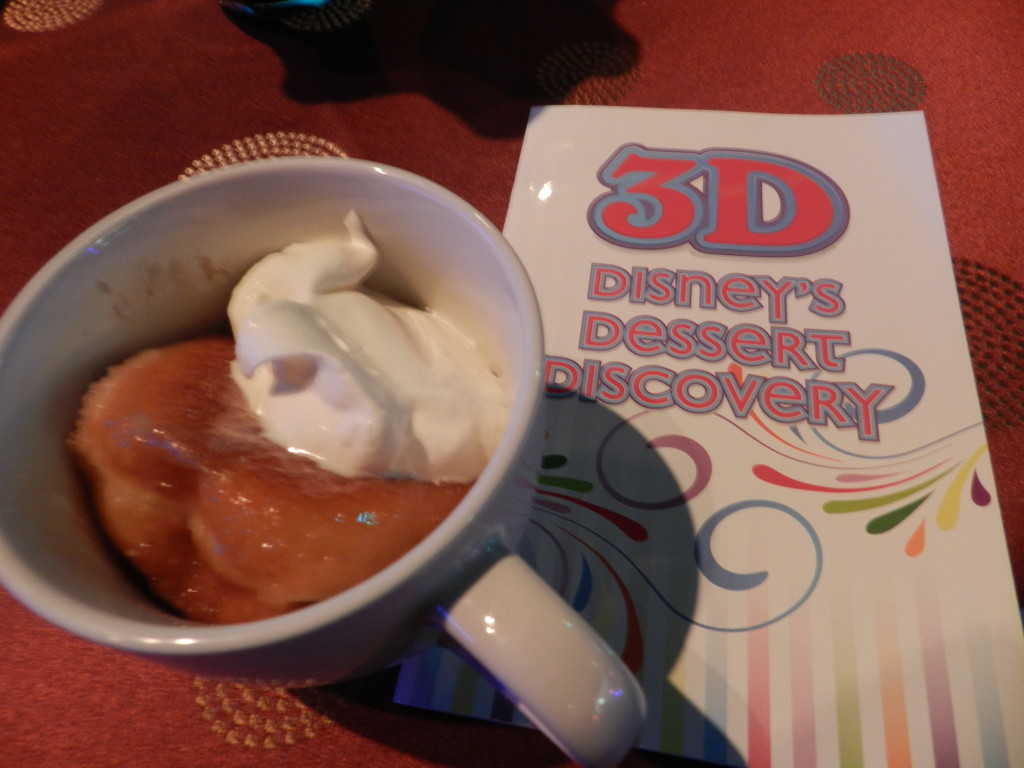 As we hopped our way around to The World Showplace Events Pavilion, the tasty treats were divided into six sections that had delicious dishes with spirits to compliment the taste.
Pink Section:
Signature Doughnuts
Red Stag Flambeed Cinnamon Doughnuts with choice of Coffee Gelato or Vanilla Ice Cream, Whipped Cream and All Natural CherryMan Farm to Market Maraschino***
Bites of Cake
Ghirardelli Chocolate Bacon Brittle Cake Bars
Butter Pecan Cupcakes
Cavalados Apple Crumb Cake
Mickey Brownie Bite
Peanut Butter and Jelly Whoopie Pie
No Gluten No Sugar Added Lemon Bars
Watermelon Cupcakes***
Beverages
An Assortment of Pinnacle Vodka
Green Section:
Cheese, Fruits, and Berries***
Selection of Irish Dairy Board Artisan Cheeses
Watermelon Slices
Fresh and Dried Fruits
Driscoll's Only The Finest Berries
Baguettes and Crackers with Kerrygold Butter
Popcorn and Pretzels
A Selection of Gourmet Flavored Popcorns
Warm Pretzel Sticks with Ghirardelli Chocolate Fondue, Jalapeno Nacho Cheese Dip, Four Cheese Beer Fondue, Spinach Artichoke Dip, Spicy and Yellow Mustards, and Tapenade Dip***
Beverages
Cordial featuring an assortment of DeKuyper and JDK&Sons Liqueurs
Middleton Family Wines (Paso Robles, California)***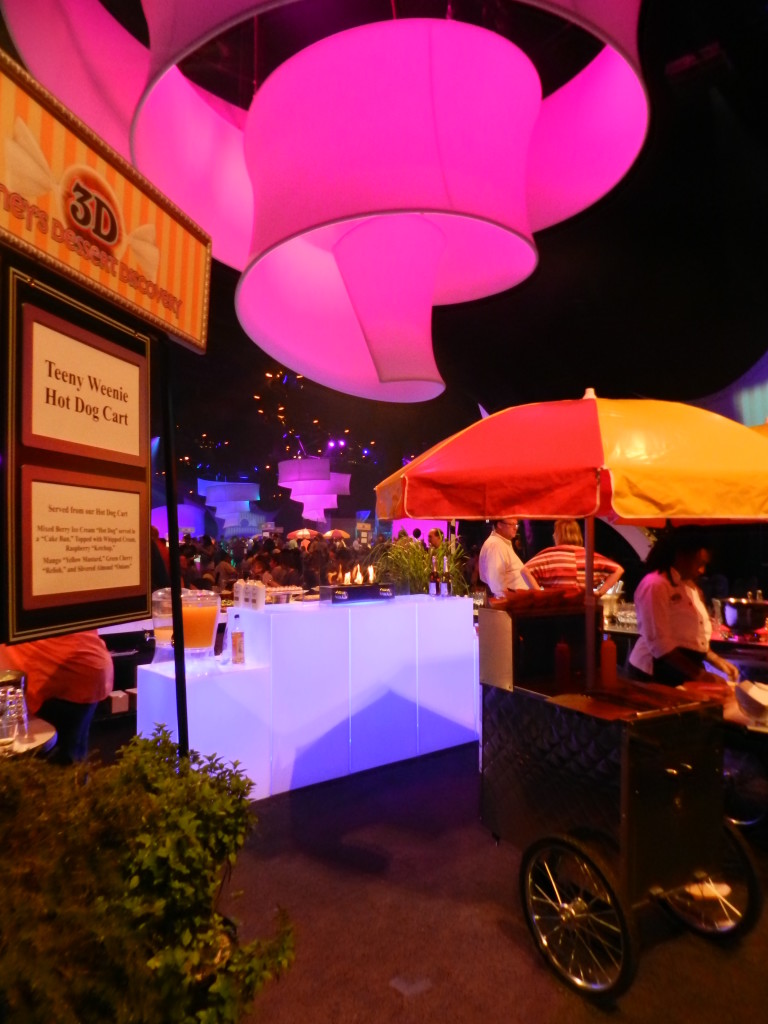 Yellow Section
Teeny Weenie Hot Dog Cart
Mixed Berry Ice Cream "Hot Dog" served in a "Cake Bun," topped with Whipped Cream, Raspberry "Ketchup," Mango "Yellow Mustard," Green Cherry "Relish," and Slivered Almond "Onions"
Charcutiere
Variety of Meats, Seafood, Artisan Breads and Rolls, Dips and Chutneys***
Gingered Japanese Watermelon Salad***
Watermelon Fire and Ice Salsa with Fresh Made Tortilla Chips***
Beverages
The Great Whiskey Debate
Canadian Club
Knob Creek Rye
Kilbeggan Irish Whiskey
Laphroiag 10 year
Maker's 46
La Face Cachee de la Pomme (Quebec, Canada)
NEIGE Premier, Sparkling Apple Ice Wine***
NEIGE Bubble, Sparkling Apple Wine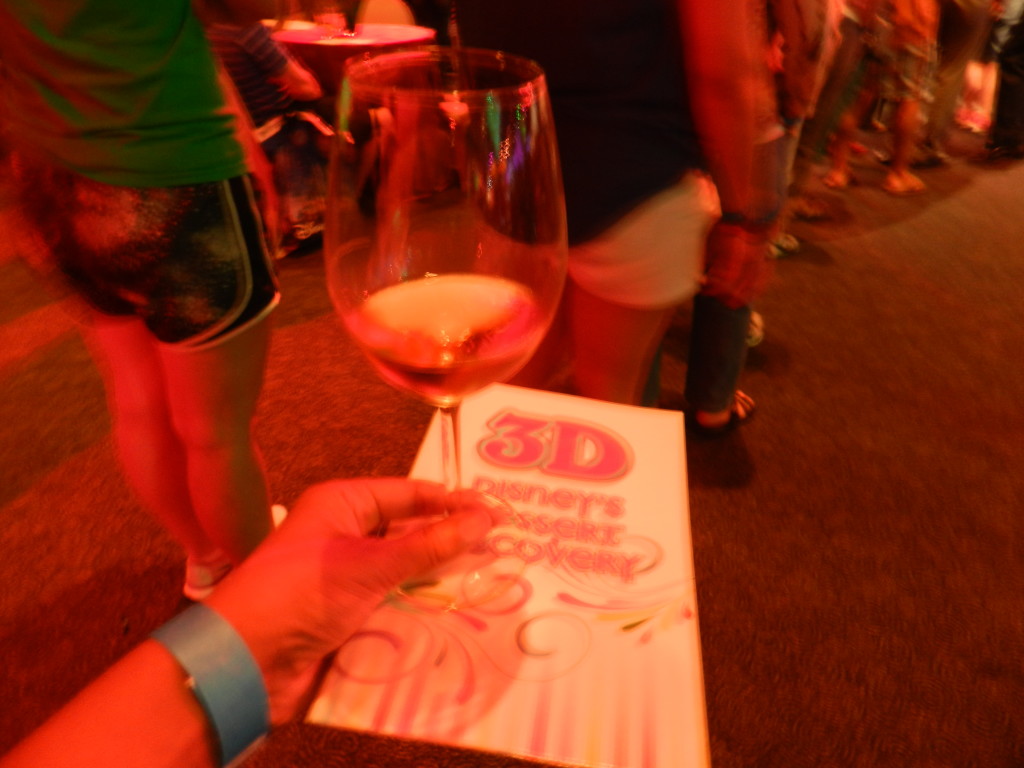 Orange Section:
Same Cheese, Fruits, berries, popcorn, and pretzels as the Green Section
Beverage
Flavored Whiskey
Red Stag Black Cherry
Red Stag Spiced
Jim Beam Honey
Jim Beam Maple
Red Stag Hardcore Cider Cocktail
Martini
Martini Prosecco
Martini Asti***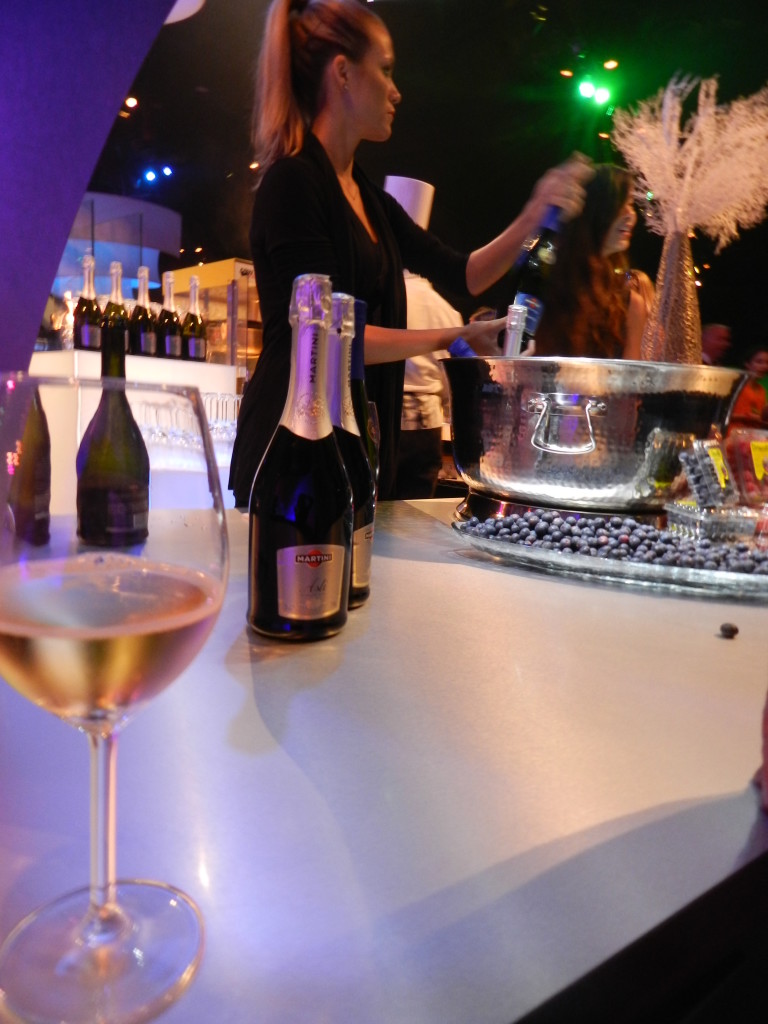 Purple Section
Bites of Cakes as mentioned in the Pink Section
Teeny Weenie Hot Dog Cart as mentioned in the Yellow Section
Beverages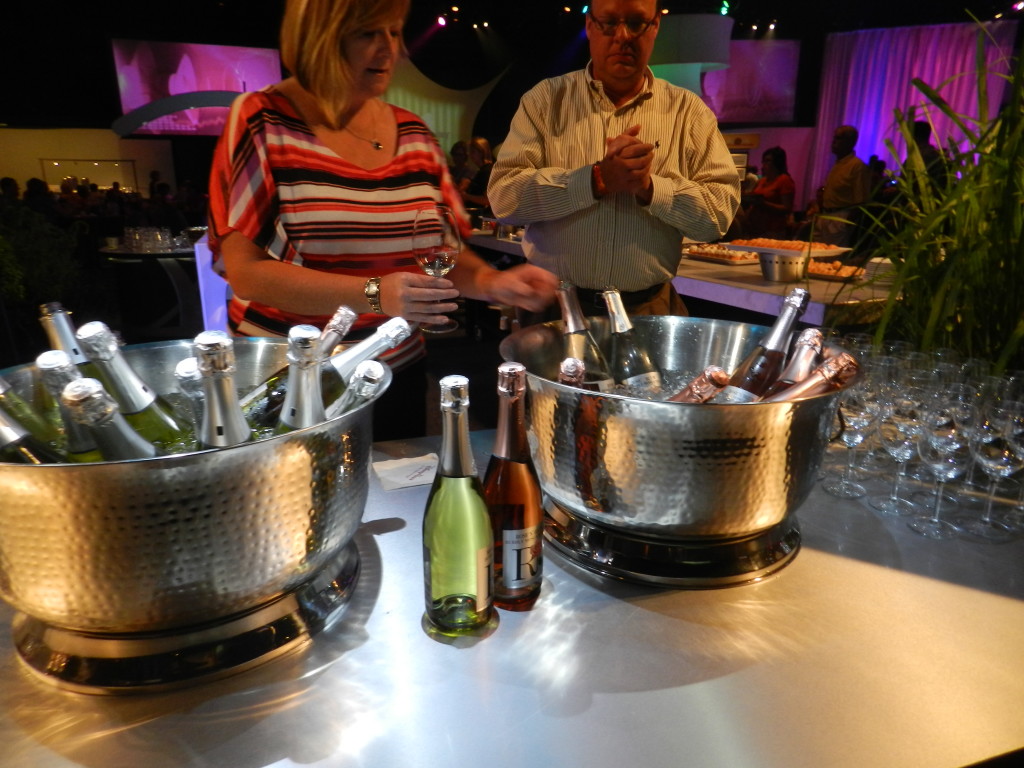 Rose "N' Blum
Bubbly Moscato
Bubbly Moscato Rose
Caribbean featuring Sauza and Cruzan
Sauza Blue Margarita
Cruzan Rum Punch
Velvet Cin Rum Cream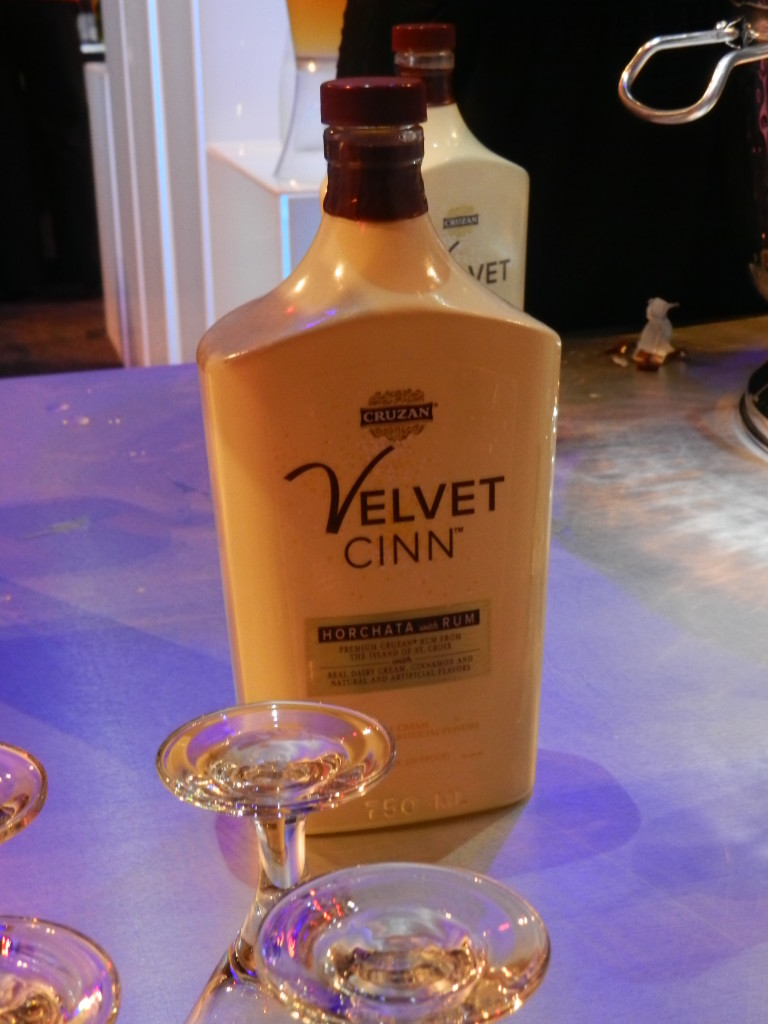 Blue Section
Charcutiere as stated in the Yellow Section
Signature Doughnuts as stated in the Pink Section
Beverages
Skinnygirl Wine (California)
Skinnygirl Prosecco
Watermelon Aqua Fresca
All Natural CherryMan Farm to Market Maraschino Aqua Fresca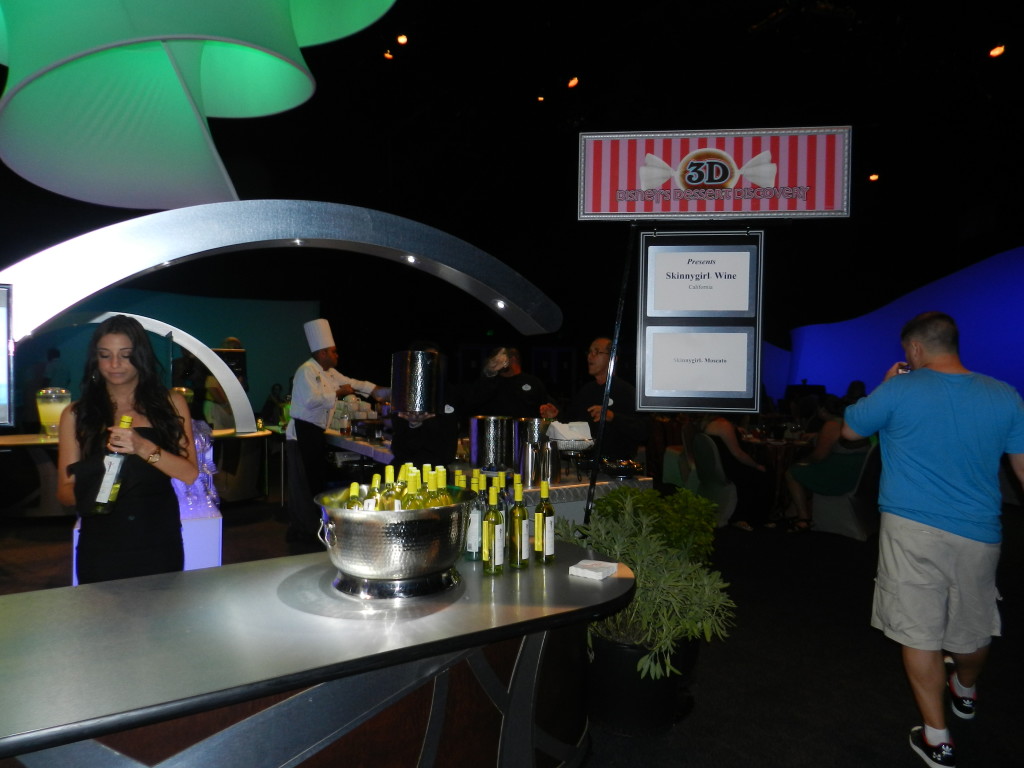 As you can see the night was a success and the cherry on top was watching the Illuminations Fireworks show with the special 3D glasses; an experience that took an already spectacular show to an amazing level.  All I can say is a combination of sugar overload, a few cocktails ingested, and a fireworks show with 3D Mickey heads coming straight at you makes for a pretty awesome night at EPCOT to me!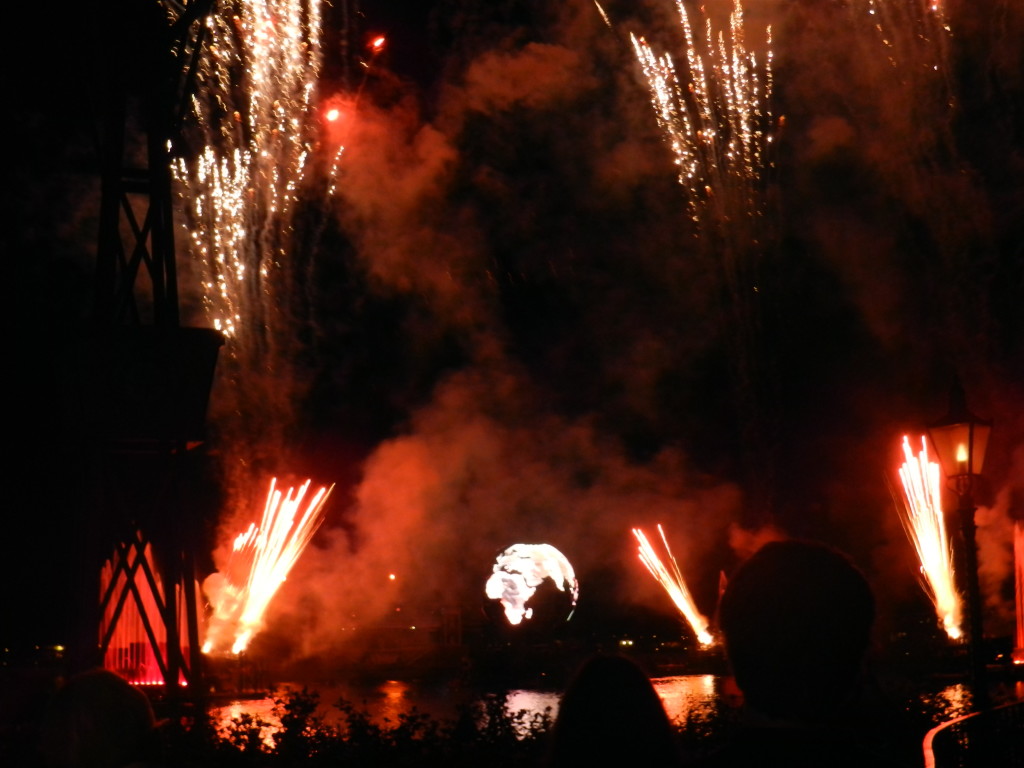 If you plan on coming here are a few details and tips:
Cost: $55 plus tax
Admission to EPCOT is required
Date: October 25, 2013
Time: 8pm until 930pm
Tip: Eat a light meal prior to this event because if you haven't noticed that the menu is 90% sweet goodness 🙂
For more information on 3D Disney's Dessert Discovery please click here.
NikkyJ
***indicates my favorites