Do you know the top Epcot Food and Wine Festival tips to make the most of your time and save?
If not, then today I have a real treat for you— we are going to go over everything you need to know about doing the Epcot International Food and Wine Festival!
The Epcot Food and Wine Festival will feature more than 30 global marketplaces with dates from July 27th through November 18th of 2023.
THIS POST MAY CONTAIN AFFILIATE LINKS. PLEASE READ MY DISCLOSURE FOR MORE INFO. Which means if you click on certain links, I may receive a small commission at no additional charge to you.
Listen to the Full Epcot Food & Wine Festival Podcast Episode 26 Below!
1. Get to Epcot Food and Wine Festival Early
Coming early to the Epcot Food and Wine Festival will give you a chance to pace yourself.
You will be able to enjoy not only the amazing food that's being offered, but you'll also get to experience the attractions in all of Epcot.
Get the best price on your Walt Disney World Vacation Package… Guaranteed!
2. Map Out Your Day
This is another classic tip for any avid Disney traveler.
Mapping out your day will save you the headache of missing out on any of your must do items, especially if you're only able to visit once.
Grab Your Disney World Itinerary for Adults Below
This tip is very important, because it will help guide you on:
Where to find each marketplace
What time seminars/events will occur
Any information regarding speakers, performers, and other special Disney Guests
Get your Mickey's Not-So-Scary Halloween Party Tickets TODAY!
3. Get an Epcot Festival Passport
Festival Passports are free and available all over Epcot.
The passport is a booklet that allows you to personalize it with your name, country, date issued, and date of completion.
It also includes the locations of marketplaces, a detailed list of the dishes, merchandising options, and concert information.
Be sure to mark off which food booth you've visited so that you can complete your Epcot foodie challenge around the world!
Read the complete guide to Epcot International Food and Wine Festival here!
4. Visit the Odyssey
This part of the park is a bit hidden, but you can find it between Test Track and the Mexico Pavilion.
You'll want to visit this area to not only enjoy some of the delicious festival dishes, it's also a good place to escape the Florida heat.
In the past, Disney offered special festival entertainment and merchandise in this location which is perfect for your trip out to the Food and Wine Festival.
5. Go to Epcot During the Weekdays
For the best time I recommend attending the festival during the weekdays (Monday through Thursday). These days tend to be the least crowded days at Epcot.
This will help you be able to make the most of your time at the festival.
6. Plan to Visit Multiple Times
The Epcot International Food and Wine festival is like no other festival out there. That's why I recommend visiting on multiple occasions throughout the season.
You will need a trip to try it all, a trip for seminars, and a trip to retry your favorites.
ORDER NOW to secure your Walt Disney World theme park ticket! GET MY TICKETS.
7. Attend the Food and Wine Festival Seminars (Postponed this Year)
There's no better way to enjoy the event than attending the amazing variety of classes.
The prices range from a luxurious all-encompassing experience to budget friendly 45-minute presentation.
A plus is that you will get to meet many of your favorite chefs and try the dishes and drinks in your class.
The sessions are done very well and are lots of fun!
8. Put Money on a Disney Wristlet Gift Card
Tasting the many samples without a set budget could turn a fun trip into one of financial regret…
…trust me, I've made this mistake a few times. Be sure to put "get a Disney wristlet gift card" at the top of your priority list.
9. Budget for Your Day
Believe it or not, $4 here or $8 there, all adds up quickly. I recommend budgeting $55-$65 for each person in your party. And that's just a budget for food!
Beer and wine samples are poured at about 3 ounces for wine and 6 ounces for beer or cocktails.
On average, adult beverage samples usually cost between $4-$10 with cocktails around $13.50.
10. Split the Cost
Going with a friend or two or three lowers your budget and makes the event memorable. You can share multiple dishes without leaving Epcot broke.
Hipster Power Tip: Share a beer or wine flight with a friend. Each flight contains 3 to 4 samples.
11. Share Your Table with Others
It's Epcot and it's your home, so why not make new friends by sharing your table. On busy festival days, finding a table can be hard.
If your group is small and you have an extra spot, why not invite someone over who you see searching the area for a place to enjoy their fabulous dish.
Only do this if YOU'RE COMFORTABLE. Times are much different now.
12. Plan for A Cab or Have A Designated Driver in The Group
Previewing the festival's menu gives you an idea of what delicious treats can be expected.
There are lots of drinks (mostly adult inspired) that will hopefully leave you balanced and able to walk out.
Be sure to have a plan for this kind of indulgence, it makes for a safe and fun experience at Epcot.
Hipster Power Tip: Stay hydrated by drinking lots of water and taking frequent breaks in the air conditioned buildings.
13. Book Your Reservations Early
Reservations are your friend! Most Epcot Food and Wine Festival fans know that the small spots for the great classes fill up fast.
I highly recommended to reserve the seminar or special event you're the most excited to attend right away.
Reservations can be made by calling 407/WDW-FEST (407-939-3378) or online. Remember to book quickly to guarantee a spot.
Please Note: Seminar classes are currently postponed at the time of updating this guide.
14. Try New Things
It's easy to stick with the things most familiar to you, but that's not what Epcot Food and Wine Festival is all about!
Since the portions are smaller, it's a great way to try something at least once…or twice as Andrew Zimmern states.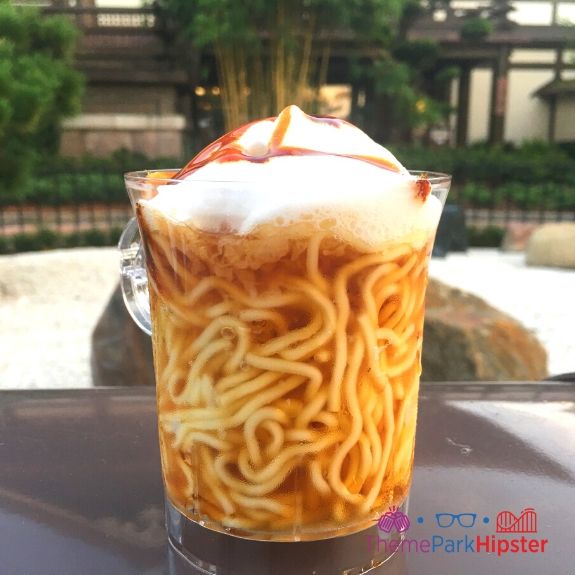 It is at the festival that I learned the art of eating escargot. Maybe due to the dish being smothered in butter and garlic!
Epcot chefs definitely understand how to ease guests, like you and me, into exploring new cultural cuisines.
Ready to plan your theme park trip? Watch the best vacation planning tips on YouTube. Get started here!
15. Have Fun at Epcot!
You're really going to have a great time, so try not to stress too much if you find yourself spending too much time at the marketplaces or in the seminars.
There's always something going on in the park that will allow you to have the best time ever!
Have fun, learn something, eat well, and drink up!
Ready to start planning your next Disney World vacation? Listen to the latest podcast episode on Apple or on your non-Apple device now!
What to Know Before You Go to Epcot Food and Wine Festival
Now that you have the best tips for your Disney festival trip, let's go through a few of the most commonly asked questions.
How much does Epcot cost?
A one-day REGULAR season Epcot ticket starts at $109; however, prices do fluctuate based on the season.
What are the Best Rides at Epcot for Adults
How many countries does Epcot have?
There are 11 (eleven) countries in Epcot.
What are the countries in Epcot?
China
Do you need a separate ticket for Epcot Food and Wine?
You do not need an additional ticket to participate in the Epcot Food and Wine Festival.
If you plan on doing any of the special dining experiences, then you will have to pay additional fee.
Ready to make your trip out to Walt Disney World Resort, then get your no obligation, FREE Quote by filling out the form with The Park Prodigy by Clicking HERE!
Can you use snack credits at Epcot Food and Wine Festival?
You sure can! The snack credit can be used for most food items under $5.49. Simple snacks include pastries, ice cream bars, water bottles and soda.
Since many of the items on the Epcot Food and Wine Festival menu are in that category, you can use your snack credits to partake in this Disney dining adventure!
*Please note that the Disney Dining Plan is temporarily suspended.
Where are the best places to have a drink Epcot?
Like everywhere in the park and I mean that. Nothing else needs to follow…
I will say that Tutto Gusto Wine Cellar in the Italy Pavilion and La Cava Del Tequila in the Mexico Pavilion are the absolute best places to chill and enjoy a drink. If it's not too crowded.
Have Your Drinking Around the World at Epcot Passport Handy
Don't get overwhelmed trying to plan your perfect route around World Showcase. You already have enough to worry about for your Disney vacation.
Get your Drinking Around the World Passport to help you keep track of your progress of the best drinks in Epcot.
What are the best drinks at Epcot?
My top 5 must have alcoholic beverages are:
Avocado Margarita from La Cava del Tequila in Mexico
Mediterranean Journey for Spice Road Table in Morocco
Leaping Leprechaun from Rose & Crown Pub in United Kingdom
Apple Ice Wine from the Trading Post in Canada
Tokyo Sunset from Kabuki Cafe in Japan
My Final Thoughts on the Best Tips for Epcot Food and Wine Festival
I hope this post helped guide you towards a great experience at the 2023 Epcot International Food & Wine Festival!
Don't worry if you're not able to see and do everything. I just want you to have fun and enjoy exploring all the different countries.
What Epcot Food and Wine Festival tips do you think is the most helpful for making the most of your time? Leave your comment below!
Read More Epcot Food & Wine Festival Tips Below:
Until next time, Happy Park Hopping Hipsters!
Planning a trip soon? If so, read the Disney Vacation Planning Guide for your next dream trip!
(Original Article Date July 27, 2018/Updated July 26, 2023)