Do you ever feel like assisting the organizers at runDisney? Now is your best chance to do that. Becoming a runDisney volunteer is truly a rewarding experience.
You'll have the opportunity to cheer on racers as they endure and eventually cross the finish line.
I've teamed up with a few experts to help me guide you on how to become a runDisney volunteer.
THIS POST MAY CONTAIN AFFILIATE LINKS. PLEASE READ MY DISCLOSURE FOR MORE INFO. Which means if you click on certain links, I may receive a small commission at no additional charge to you.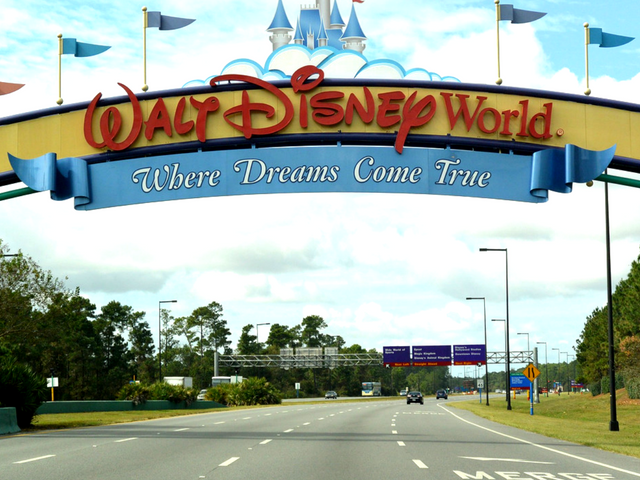 So, what does it take to become a volunteer, and how is it done?
Before we go into details, let's first understand what is runDisney?
What is runDisney?
Just as the name implies, runDisney events are races that take place at Walt Disney World throughout the year. On event days, the roads are closed to vehicle access, except for those used to monitor the marathon races by the organizers.
As a runner, you are then able run through some of the most beautiful and magical theme parks in the world at Walt Disney World Resort.
Plus, you'll get to experience sights and sounds truly spectacular and worth the endurance of finishing the race.
ORDER NOW to secure your ticket reservation in the parks! GET MY DISNEY TICKETS!
Types of Races at Disney World
You have the option to choose the perfect distance that best suits your fitness level and ability. These options include a 5K, a 10K, and a Half Marathon, which takes place on weekends.
Plus, there's a full marathon that is organized once every year.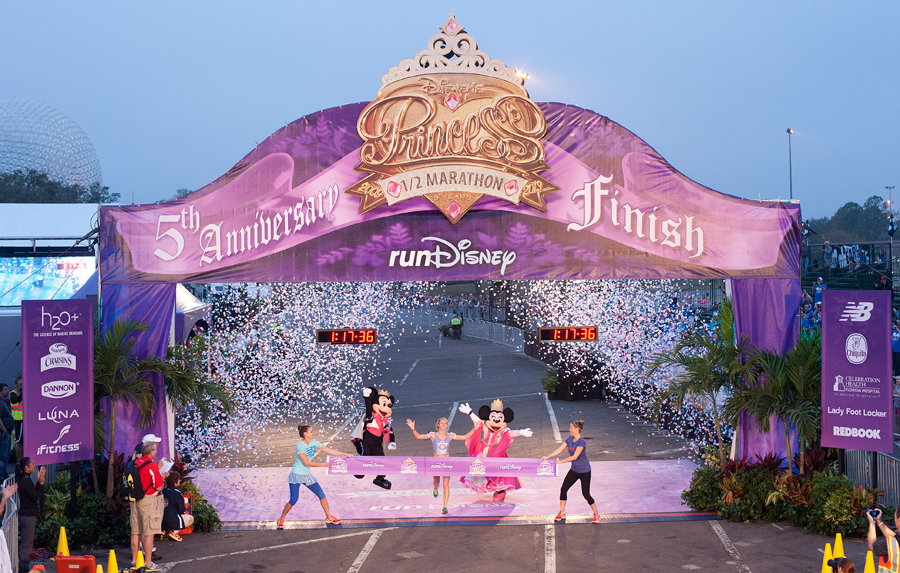 Here is a List of the runDisney 2019/2020 Dates and Events
runDisney Virtual Running Shorts:
Disneyland Paris Run Weekend:
Disney Wine and Dine Half Marathon Weekend:
October 31 – November 2, 2019
Walt Disney World Marathon Weekend:
Disney Princess Half Marathon Weekend:
Star Wars Virtual Half Marathon:
January 3 – March 31, 2020
Star Wars Rival Run Weekend:
Although registration for the runDisney volunteer 2019 and 2020 season is ongoing, it does fill up quickly.
You should keep in mind that a Walt Disney World marathon is not just about the races alone – it is packed with so much fun and entertainment that you won't feel like you're at a marathon.
More like a party with the most magnificent friends in the world since, you'll get to see classic Disney characters.
runDisney 2020 Medals
One of the most rewarding parts of the event are the Disney marathon medals that are given out to you once you finish your race.
The medals represent your hard work and everything that you did to accomplish your goal of finishing the race. You can commemorate your experience with the Gone for a Run Medal Display rack.
Designers at Gone for a Run produce Disney-inspire high-quality medal displays where your runDisney runner can hang each medal from all the races completed.
Walt Disney World Marathon Weekend
Just in case you didn't know, the Walt Disney World Marathon Weekend 2020 medals have been announced!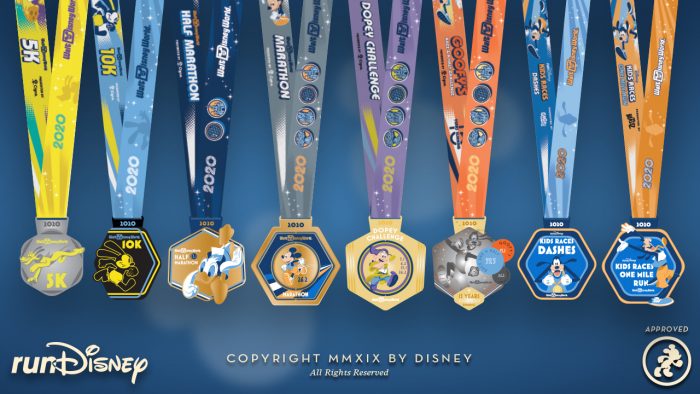 If you are not aware, the Walt Disney World Marathon Weekend is the ultimate runner's event at Disney. This is the weekend where you'll truly get test your limits with multiple challenges!
Hipster Power Tip: The shirts and medals are exclusive for each Disney race.
How to Become a runDisney Volunteer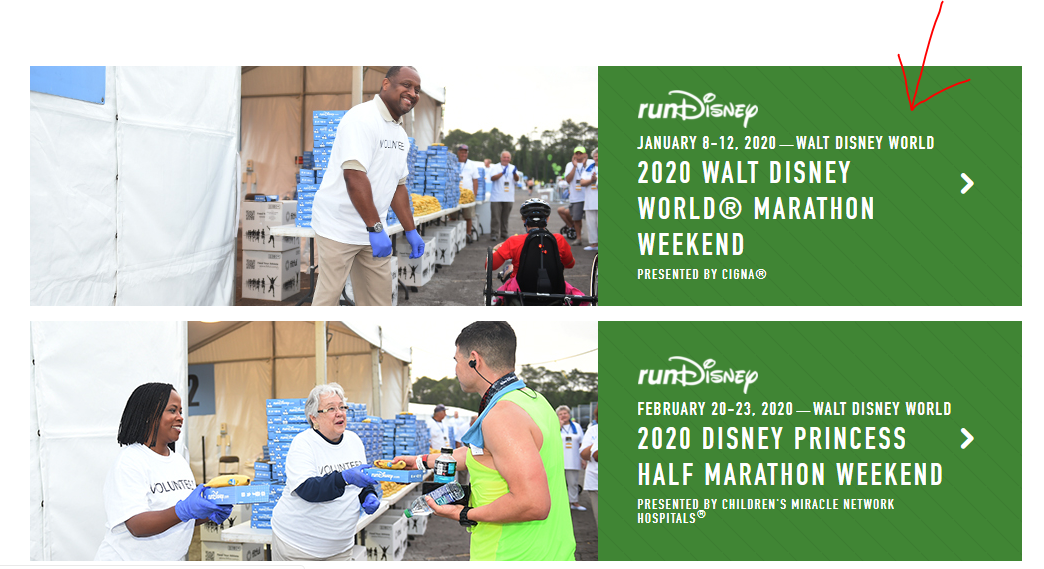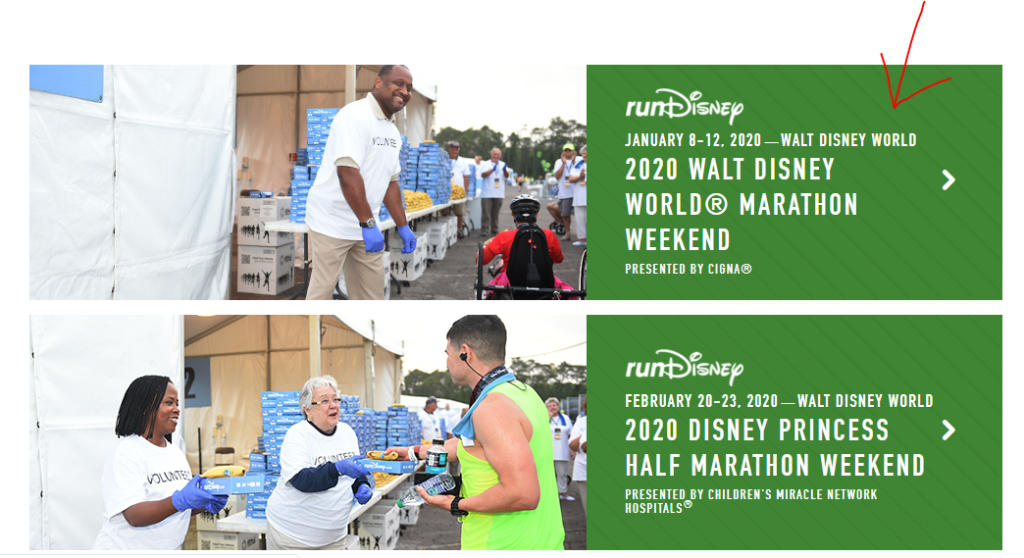 As mentioned earlier, the positions for a runDisney marathon volunteer get filled up faster than you think.
With the Disney Wine & Dine Half Marathon Weekend, along with all the races scheduled for 2019 and 2020, you only stand a chance of becoming one of the volunteers at the event if you act quickly.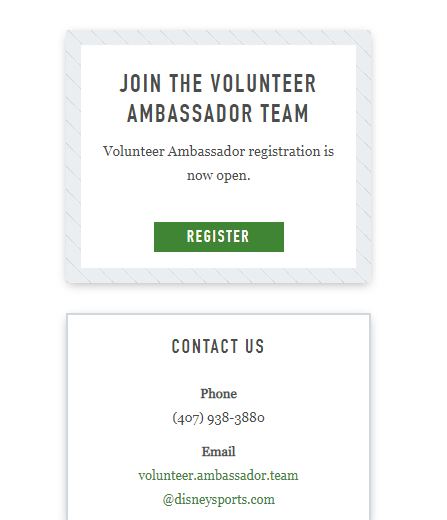 Once you complete your registration, you become a member of the Walt Disney World Resort Volunteer Ambassador Team and you help support other non-profit organizations that may be present.
Organizations such as, Second Harvest Food Bank of Central Florida, Leukemia & Lymphoma Society, Children's Miracle Network Hospitals and more!


The runDisney volunteer sign up process is easy and seamless.
First you have to visit the official website for the event.
On the page, you will get instructions on how to register to become a volunteer at runDisney.
You will now be able to choose whatever event best suits you and also choose what assignment is a perfect choice for you.
There will then be many options available include a runDisney medical volunteer, unwrapping and hanging medals for distribution and many more for you to choose from.
After registering successfully, you will receive information in the mail about 30 days to the event detailing your name tag and instructions for race day.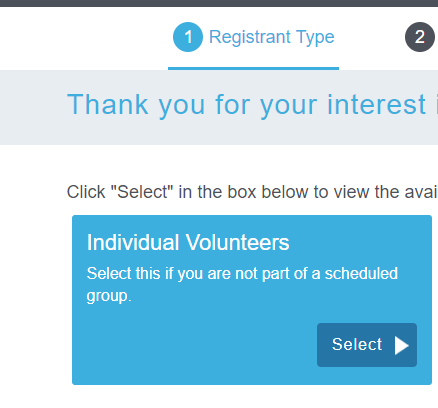 Some of the Volunteer Ambassador Team opportunities include:
Assisting at the Expo Center
Crowd control
Distributing medals
Helping the race go smoothly
Providing course refreshments
Registering athletes
Supporting non-profit organizations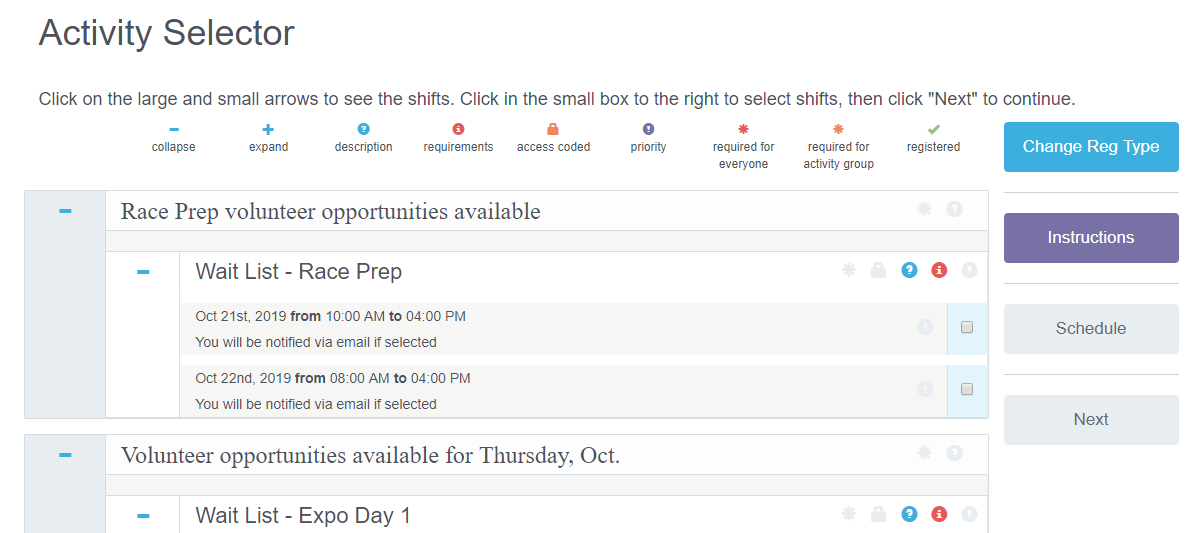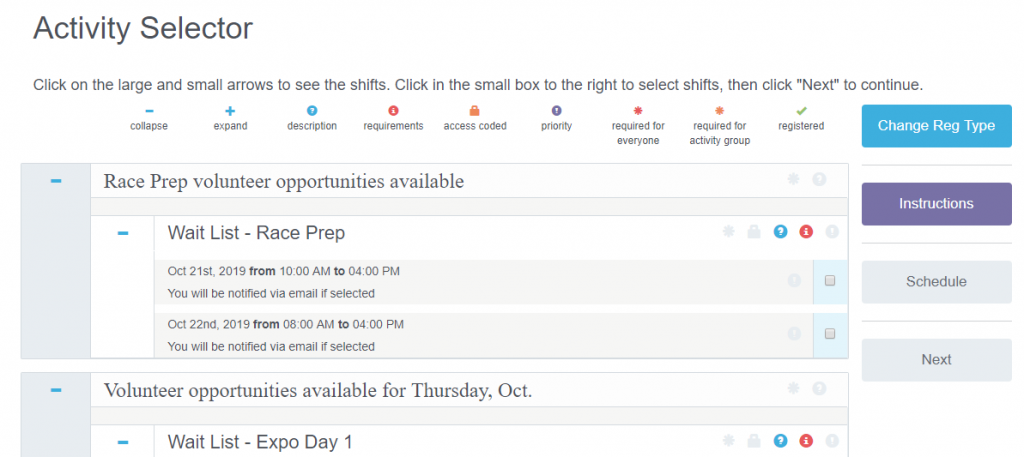 Volunteers are always needed at runDisney to ensure a hitch-free event. The runDisney volunteer registration page usually opens at least 3 months before an event, so you should be prepared.
The best tip I can give you is for you to sign up for email notifications. The alerts will notify you when registration dates are open.
Who is Eligible to Become a runDisney Volunteer?
A runDisney volunteer ambassador must be 14 years or older
Volunteers below the age of 18 must fill a parental/legal guardian consent form and must present a runDisney volunteer waiver signed by a parent or guardian
Any Volunteers with kids below the minimum age cannot participate
Volunteers below the age of 16 must be in the company of an adult
If you want to specialize in areas such as medical volunteering, then you'll need to have background and knowledge in health-related issues.
runDisney medical volunteers include: state certified/licensed MDs, DOs, PAs, DPMs, ARNPs, RNs, ATCs, PTs, PMs and EMTs.
11 runDisney Volunteer Tips to Remember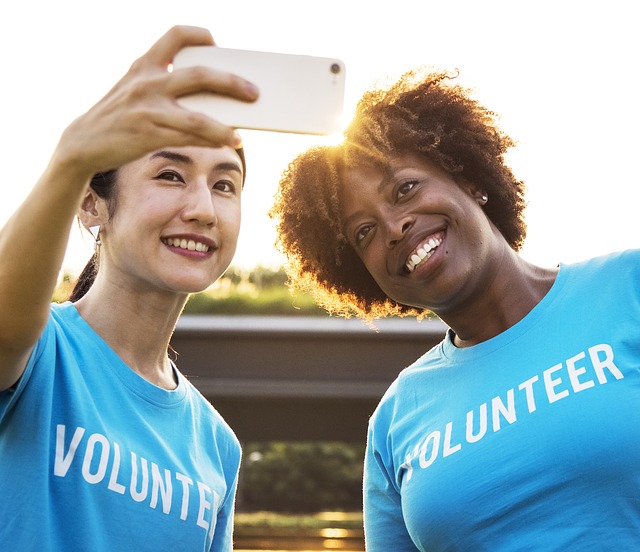 Here are some useful tips on how to make your volunteering job at the event not only fun, but a successful one.
Know when marathons are scheduled
Sign up for real-time notifications via email to know when volunteer registration opens
Once registration opens, sign up right away to guarantee choosing the shift your prefer
Review your schedule letter prior to getting to the event
Don't forget to print, sign and bring your waiver to the race
Bring appropriate weather gear such as small umbrella, sunglasses, a jacket, etc.
Keep track of all the events and shifts you have signed up for during the event
Remember that runDisney will provide you with t-shirt or a jacket for the event depending on which race and shift you have signed up for
Be sure to follow the security guidelines given by Disney
Wear comfortable clothing such as khakis and sneakers
Be flexible, be safe, have a positive attitude and have just fun!
Things to Know Before You Go
Whether you're volunteering or if you're a marathon participant, you should know a few things before the start of your runDisney event.
What are the runDisney Volunteer Perks?
The first perk is having the ability to help runners accomplish their goal of completing a race. Secondly, you'll receive a commemorative piece of apparel plus snacks at the start of every shift.
The best perk is that you also receive a 1-day ticket to Walt Disney World! The ticket is MAILED to you 30-60 days AFTER you volunteer.
In order to qualify for the free ticket, on select events you can earn one point for each hour volunteered.
Once you've received 16 points, Disney will mail you a one day park pass.
How will the weather be like at the event?
There's no simple answer to this question. You're advised to check for weather updates before venturing out, so that you can be better prepared for the event.
However, weather at the Disney World can be unpredictable sometimes. It's Florida, and things can take a turn for the worse.
For the most part, Disney tries to schedule the races during the milder seasons in Florida. So, you should be able to tolerate the weather.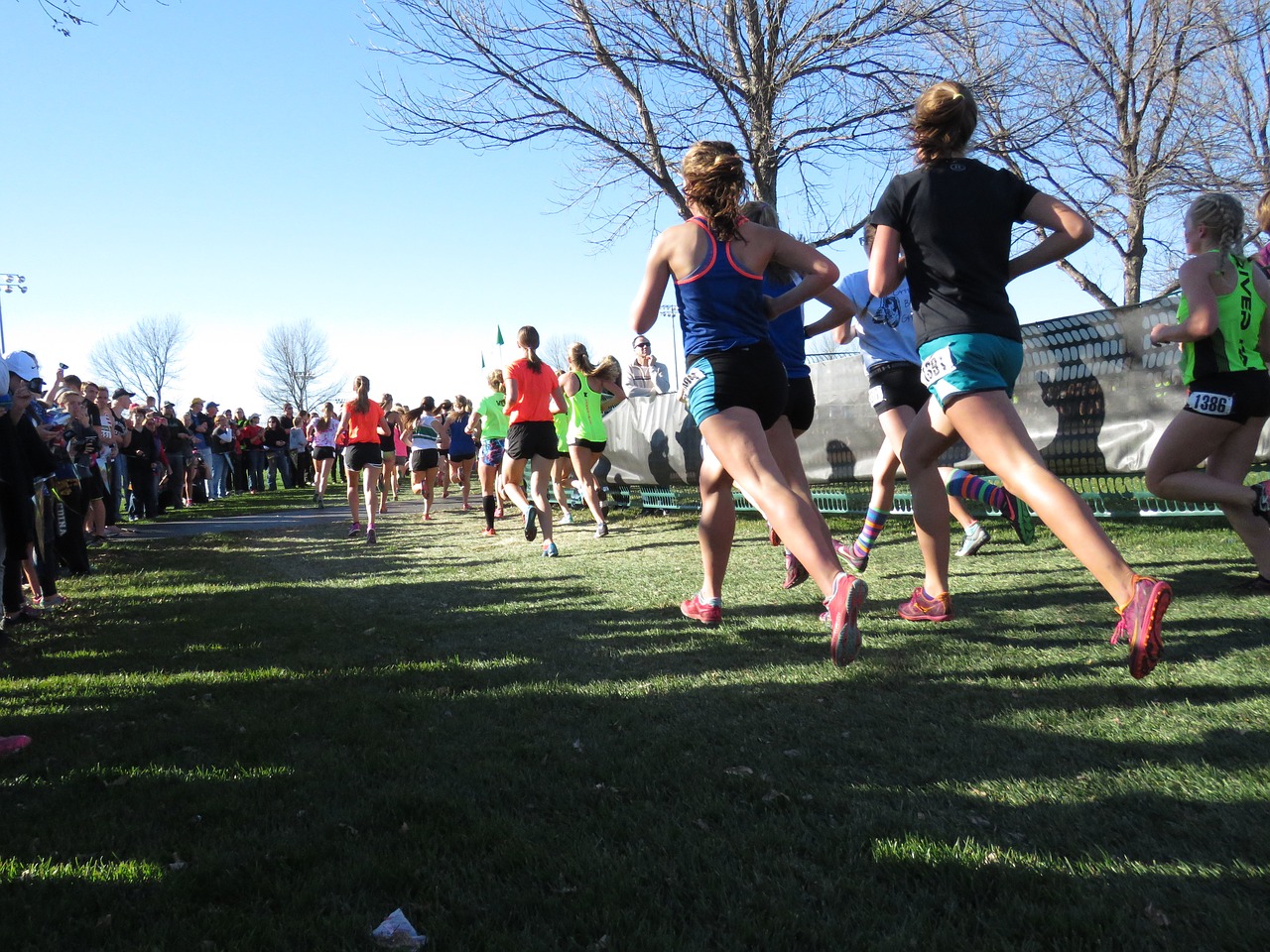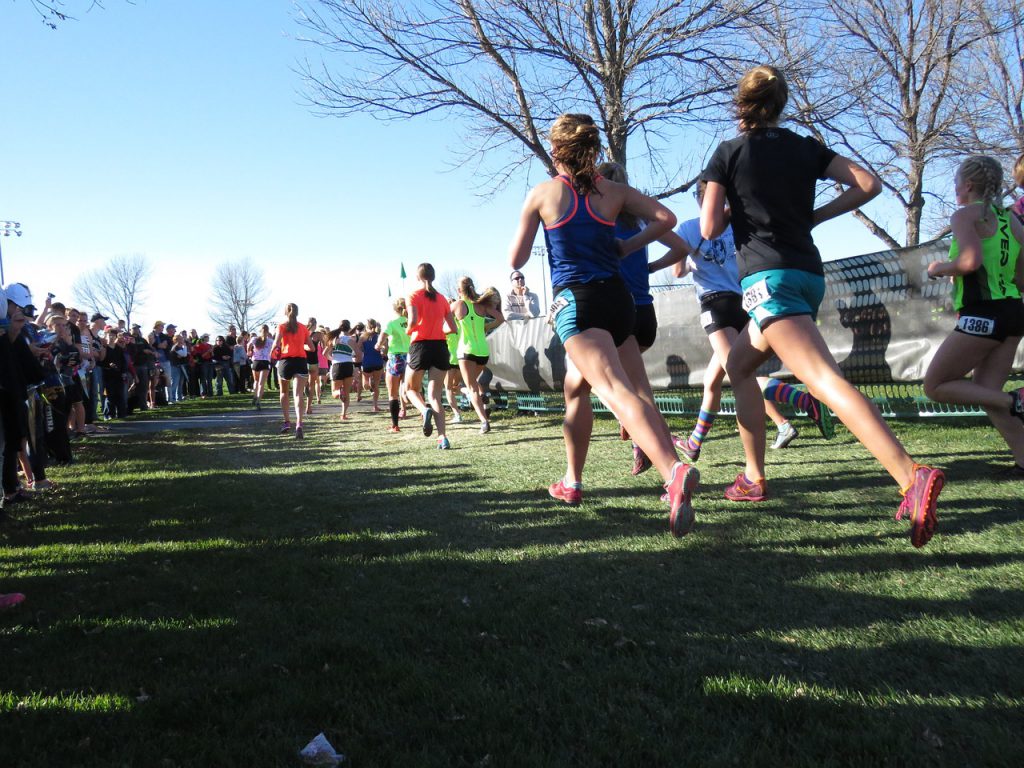 How do I know which one of the resorts is a Host Resort?
During runDisney, all official Disney World Resorts are host resorts automatically.
Who do I call for help?
If you're having issues with your tickets, bib or hotel, then you should contact a runDisney travel agent, only if you use their services. They are in a better position to address the issue.
If otherwise, contact runDisney directly. You will find details on how to reach them on their contact pages
How to I get to the Expo?
There's free parking for runDisney volunteers at ESPN Wide World of Sports. On the other hand, you can take a runDisney Expo Bus directly from your Disney World Resort at no extra cost.
If you don't have a car of your own and are staying offsite, you can book a ride-sharing service such as Uber or Lyft.
The Expo Center
The Expo Center is filled with vendors from all over the country who will have the newest running gear and accessories to check.
You'll also be able to find official runDisney merchandise available for purchase inside the Expo.
What do I need to pick up my bib?
To pick up your runDisney race bib, you will need to head over to the ESPN Wide World of Sports complex. Be sure to have your photo ID and runDisney volunteer waiver handy.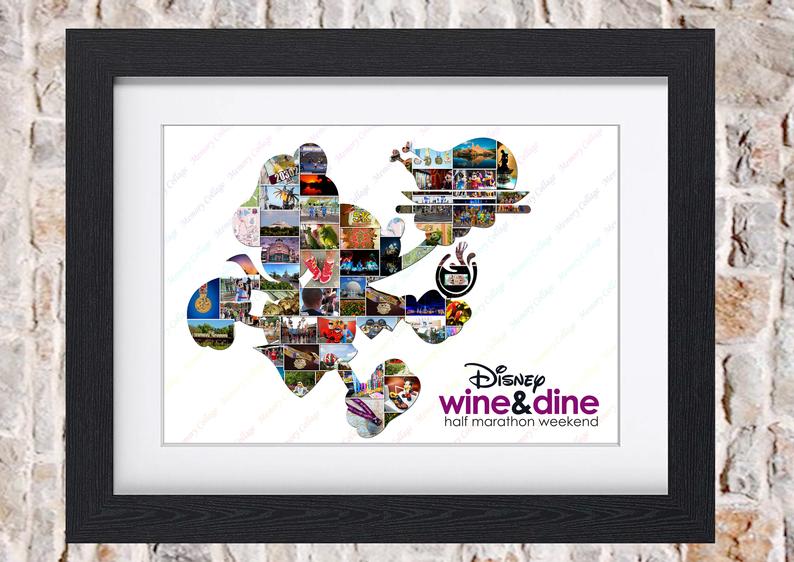 How do I get my runDisney Photos
According to Disney, all photos taken by photographers during runDisney events will be linked to your bib number and can be view from your My Disney Experience account.
For more answers to your questions, call the Volunteer Ambassador Team Information Line at 407-938-3880, or email volunteer.ambassador.team@guest-contributordisneysports.com. 
Final Thoughts
If you like to help others accomplish their running goals and you enjoy spending time at Walt Disney World, then there's just one way to do that – become a runDisney Volunteer.
Remember that by becoming a volunteer for the races held at Walt Disney World, you may qualify for a one-day Disney Theme Park ticket which lasts for 12 months.
This is one of the ways organizers show appreciation for a runDisney volunteer.
I hope this article was able to help you decide if you want to become a runDisney volunteer. To learn more about runDisney merchandise and shoes, read the 19 Perfect runDisney Gift Ideas here!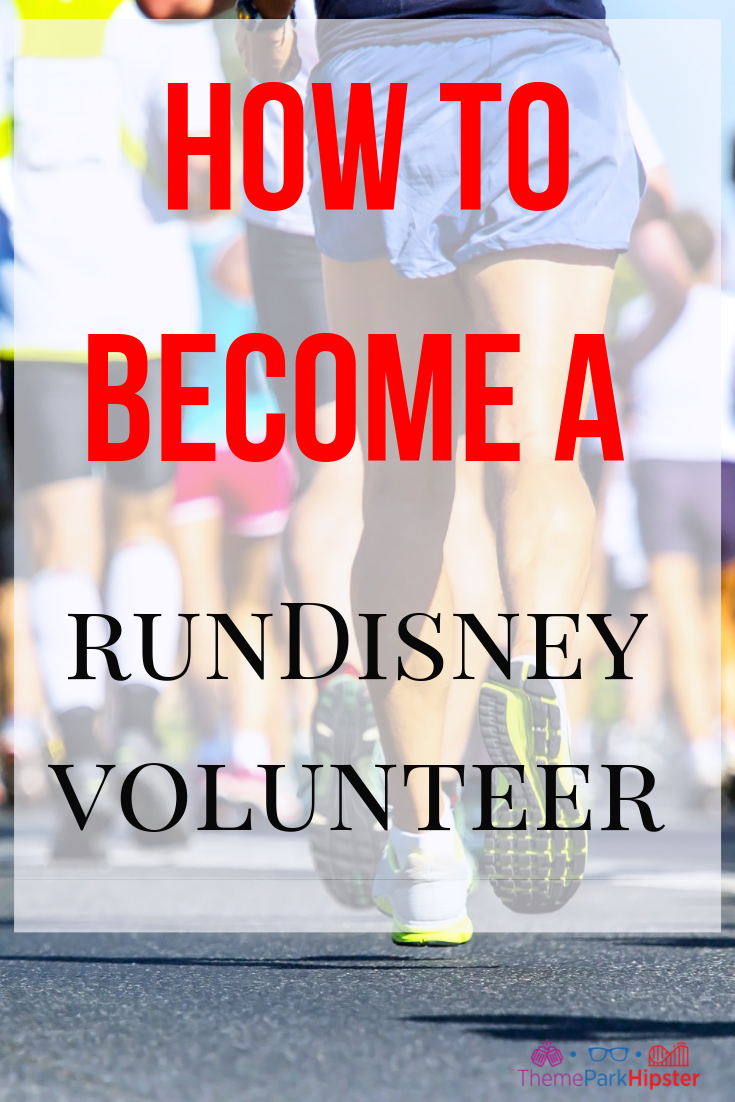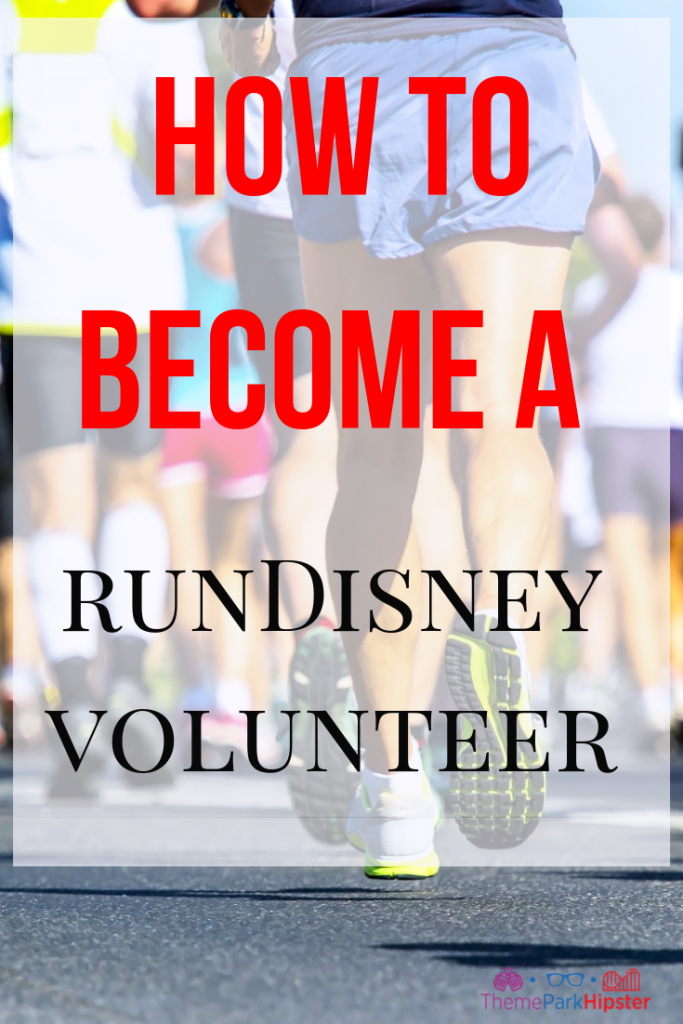 If you enjoyed this article, then you'll love these:
Are you planning a Disney vacation soon? Read the Walt Disney Vacation Planning Guide for your next dream trip!
Until next time, Happy Park Hopping Hipsters!
NikkyJ
(Original date July 2014/Updated August 2019)