Are you ready to learn the best Epcot International Flower and Garden Festival tips for this year's event?
Spring is around the corner and you probably can tell due to the pollen, the birds, the bees, and the flowers springing to life.
This means that the Epcot International Flower and Garden Festival is here!
There you will find me in the midst of the colorful garden creations, the brilliant seminars, and the tantalizing cocktails from March 2nd through July 4th for 2022.
This Epcot festival debuted in 1994 and I'm so excited to show you how to have the best day ever!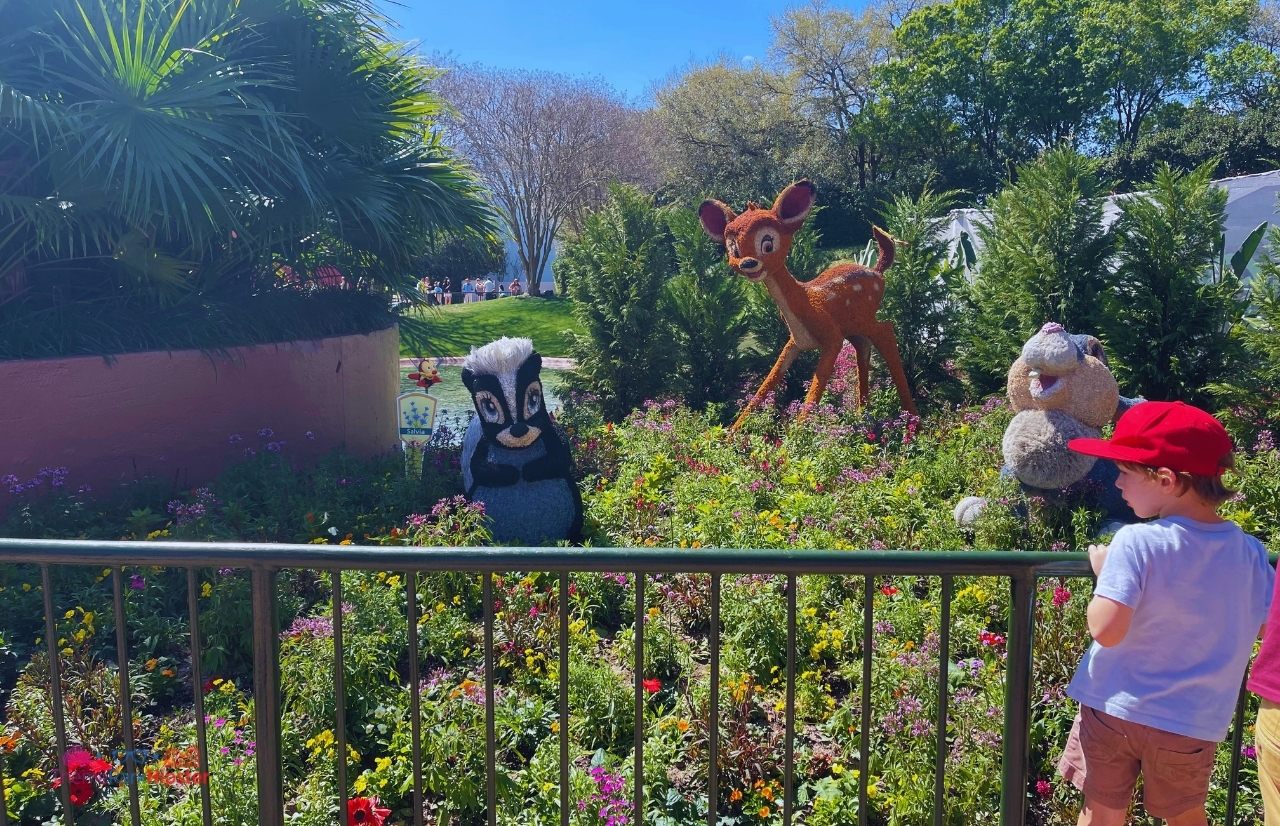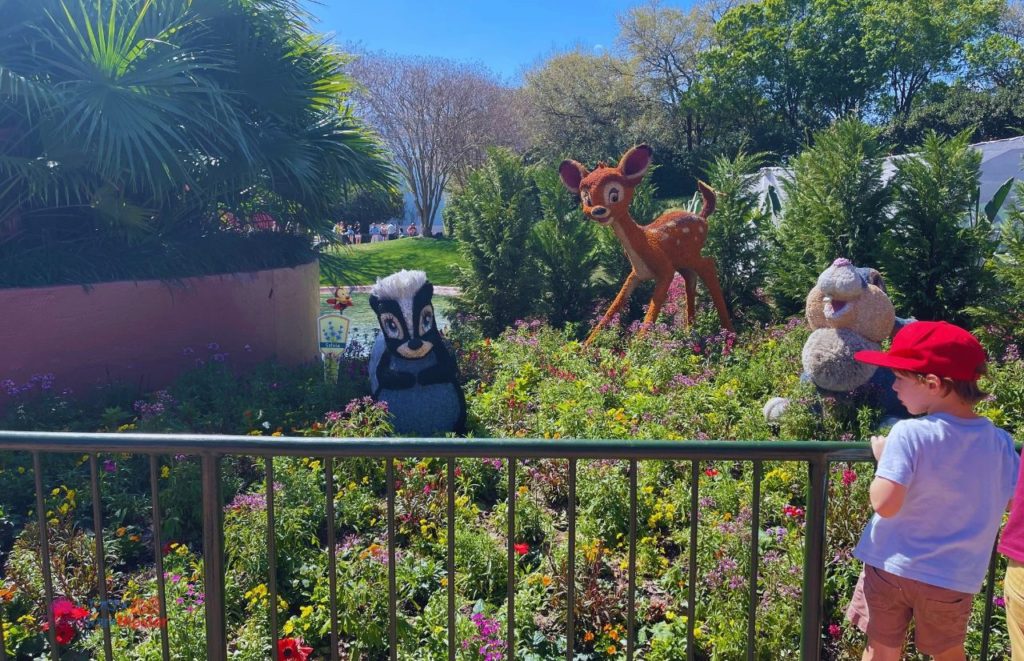 THIS POST MAY CONTAIN AFFILIATE LINKS. PLEASE READ MY DISCLOSURE FOR MORE INFO. Which means if you click on certain links, I may receive a small commission at no additional charge to you.
17 Pro Tips for Epcot International Flower and Garden Festival
The Epcot International Flower and Garden Festival has definitely blossomed into its own major festival at Walt Disney World.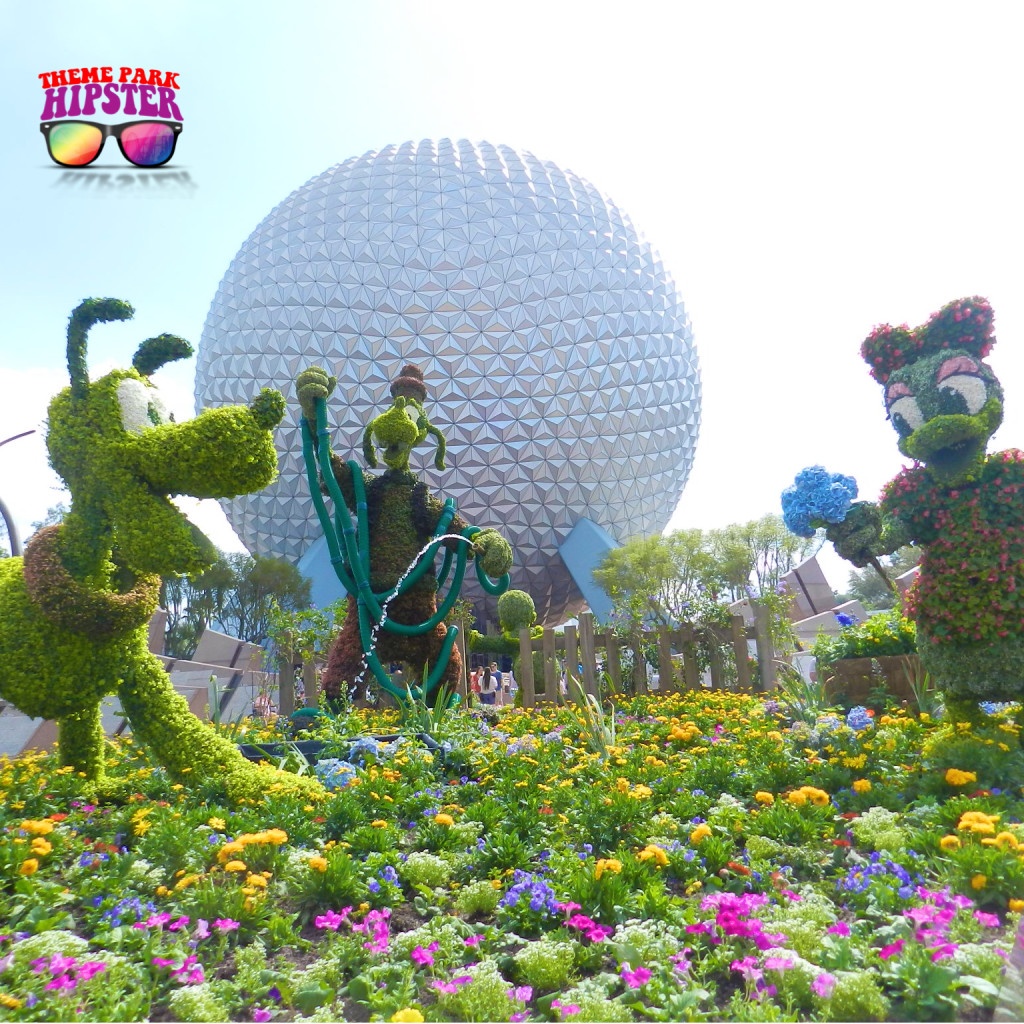 So, I thought it would be great to give you some basics tips on how to maximize your time at the festival.
ORDER NOW to secure your ticket reservation in the parks! GET MY DISNEY TICKETS!
1. Go During the Weekdays
Anyone visiting Walt Disney World on a regular day knows that going at the right time is extremely important.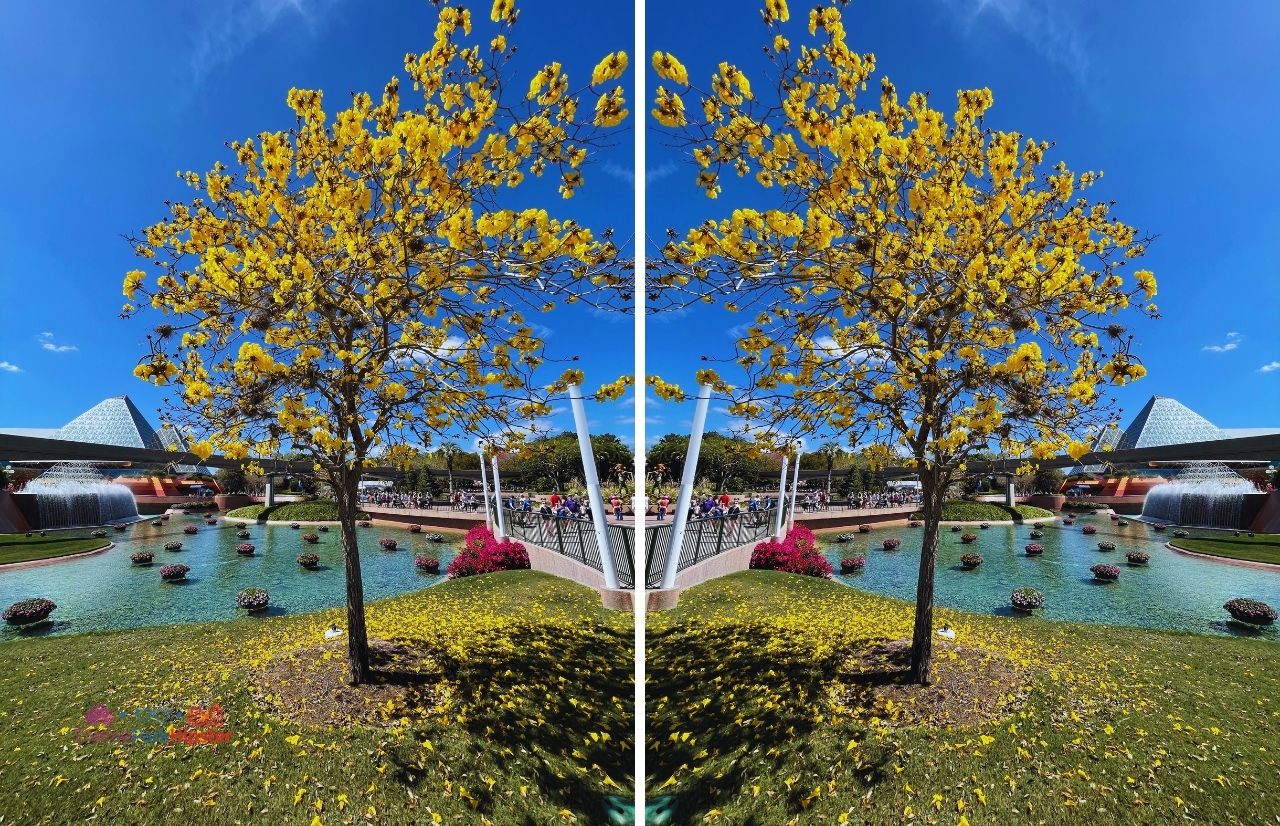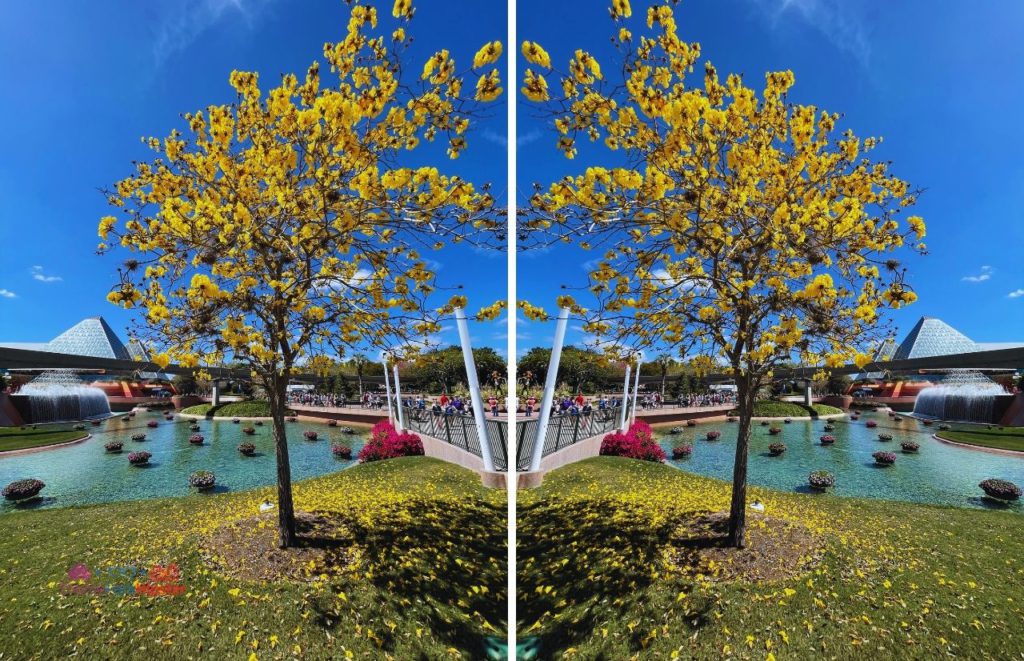 This concept is even more important during special events and holidays.
That's why I recommend attending the Flower & Garden Festival during the weekday (Monday through Thursday) in order to optimize your international globe hopping experience at Epcot.
Please Note: The attractions live entertainment are included with park admission. However, food, drinks and special packages are sold separately. Epcot is open 9 a.m. to 9 p.m. daily (festival "kitchens" open daily at 11 a.m.)
2. Get there Early
We've all heard the saying…
"the early bird catches the worm, you snooze, you lose"…so on and so on.
It's the classic tip for any theme park visitor, especially any Disney guest.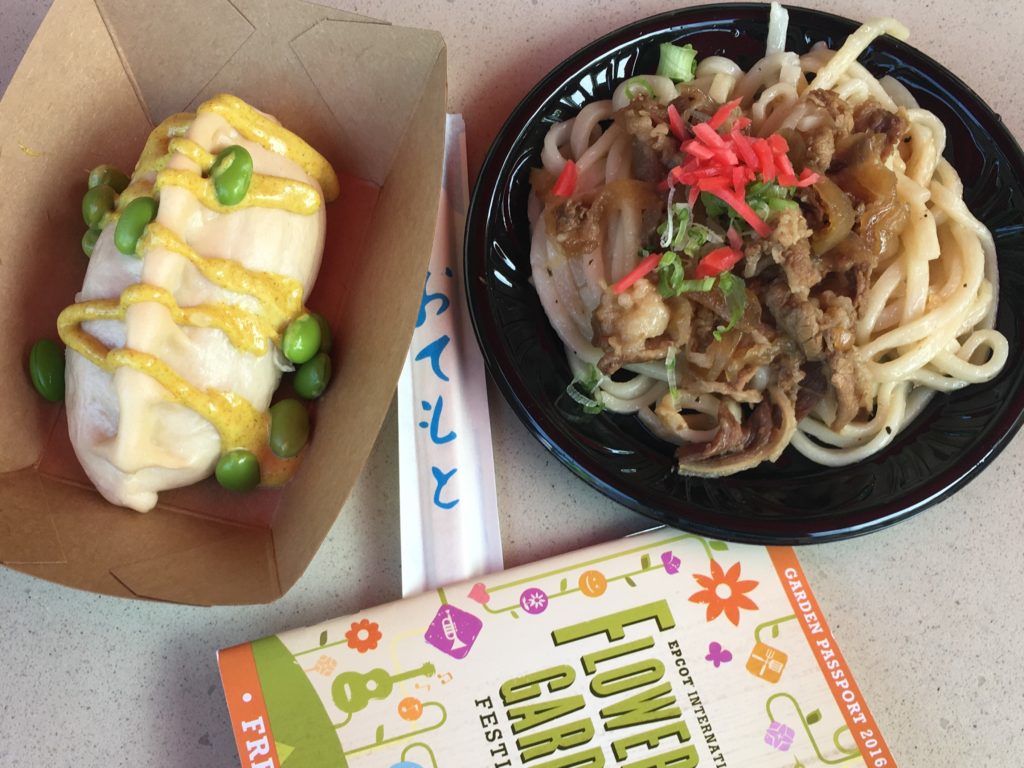 Coming early to the Epcot Flower & Garden Festival will give you a chance to pace yourself by allowing you to enjoy the festival attractions in both Future World and World Showcase.
3. Attend the Tours (Currently Postponed)
There's no better way to enjoy the event than attending the amazing educational garden tours, which are mostly free or budget friendly.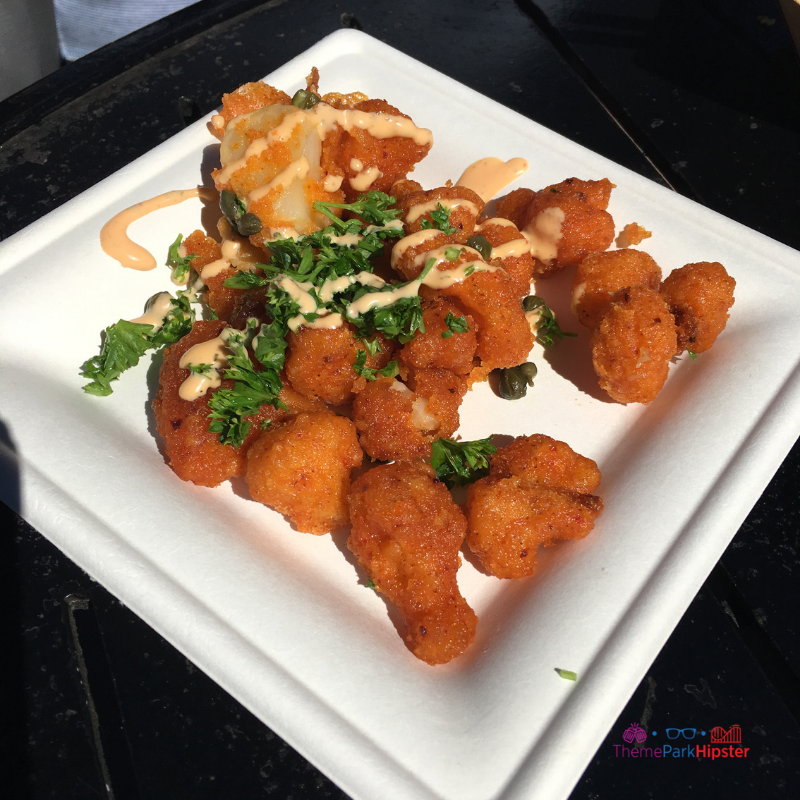 A plus is that you will get to meet many of your favorite floral and topiary presenters in a much more relaxed environment compared to the Epcot Food and Wine Festival.
Ready to start planning your next Disney World vacation? Listen to the latest podcast episode on Apple or on your non-Apple device now!
4. Grab a Garden Passport
The passport is a pamphlet that allows you to personalize it with your name, country, date issued, and date of completion.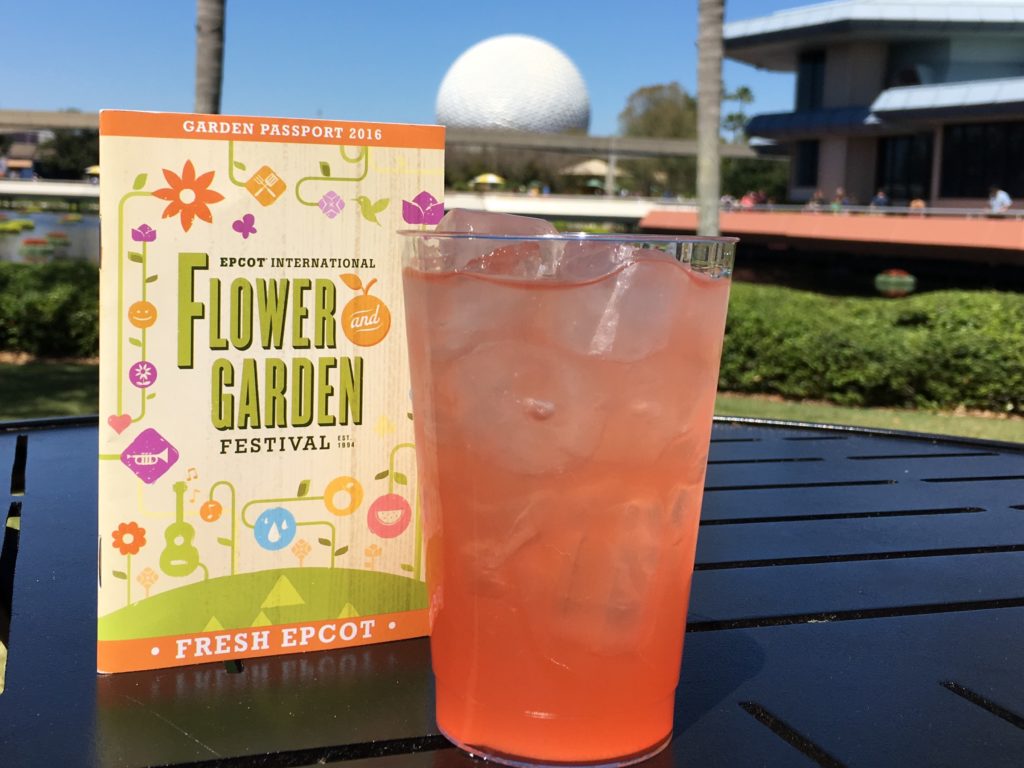 It also includes the locations of the topiaries, the outdoor kitchen offerings, merchandise options, and concert information.
Make sure you bring a pen or pencil to mark off which kitchens you've visited.
5. Buy a Disney Wristlet Gift Card
For the typical pro foodie, savoring the many samples is a must.
However, doing this without a set budget could turn a fun trip into one of financial regret…
…trust me, I've made this mistake a few times.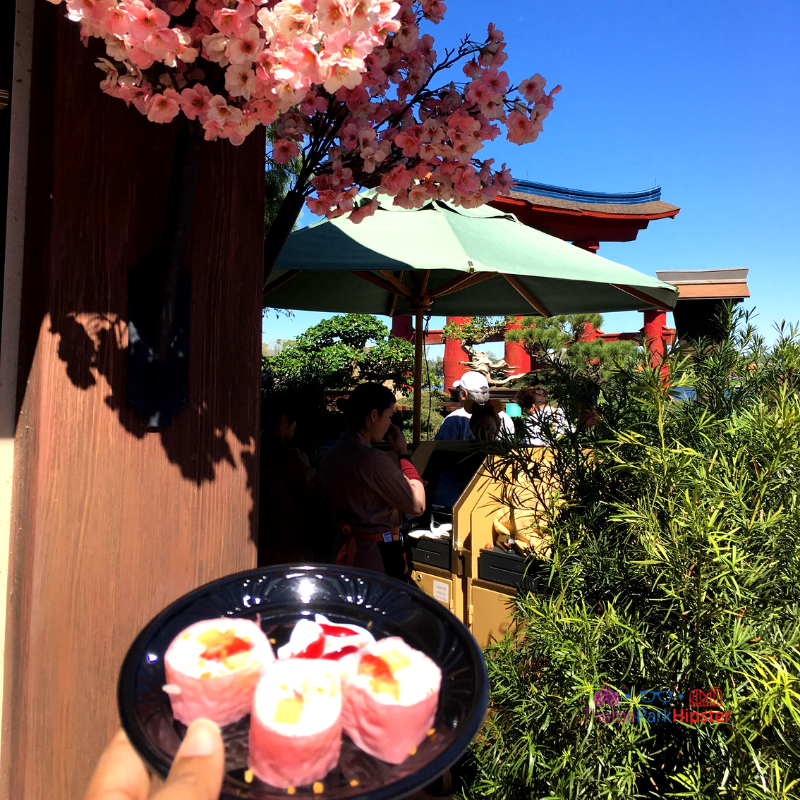 Buying the wristlet gift card will also prevent any unexpected credit card swiping if you're a bit tipsy from the adult libations.
This is one of the best Flower and Garden Festival tips to follow!
Read: How to Do Epcot Flower and Garden Festival in 1-Day with 5 Easy Steps
6. Split the Cost
Going with a friend or two or three always turns an already great journey into one of epicness! Just ask my friends.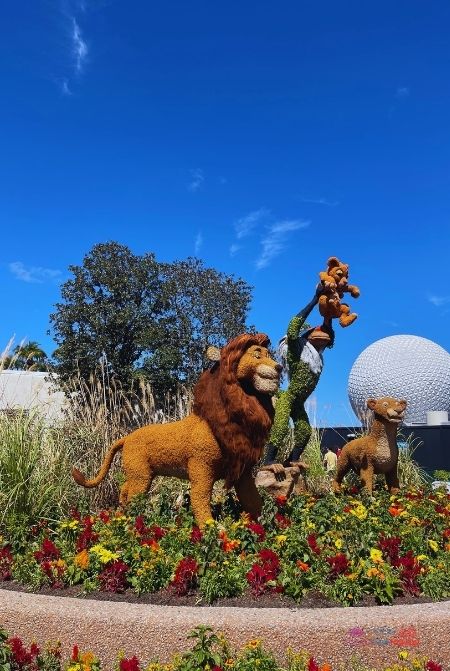 It also means that if you're on a budget and down for sharing, then you can really try most of the dishes without leaving the park financially wounded. So, share with someone you trust.
7. Book Your Park Reservations
Although Park Hopping is back, you will need still book a reservation for your day at Epcot. You can read how this new Disney reservation system works here.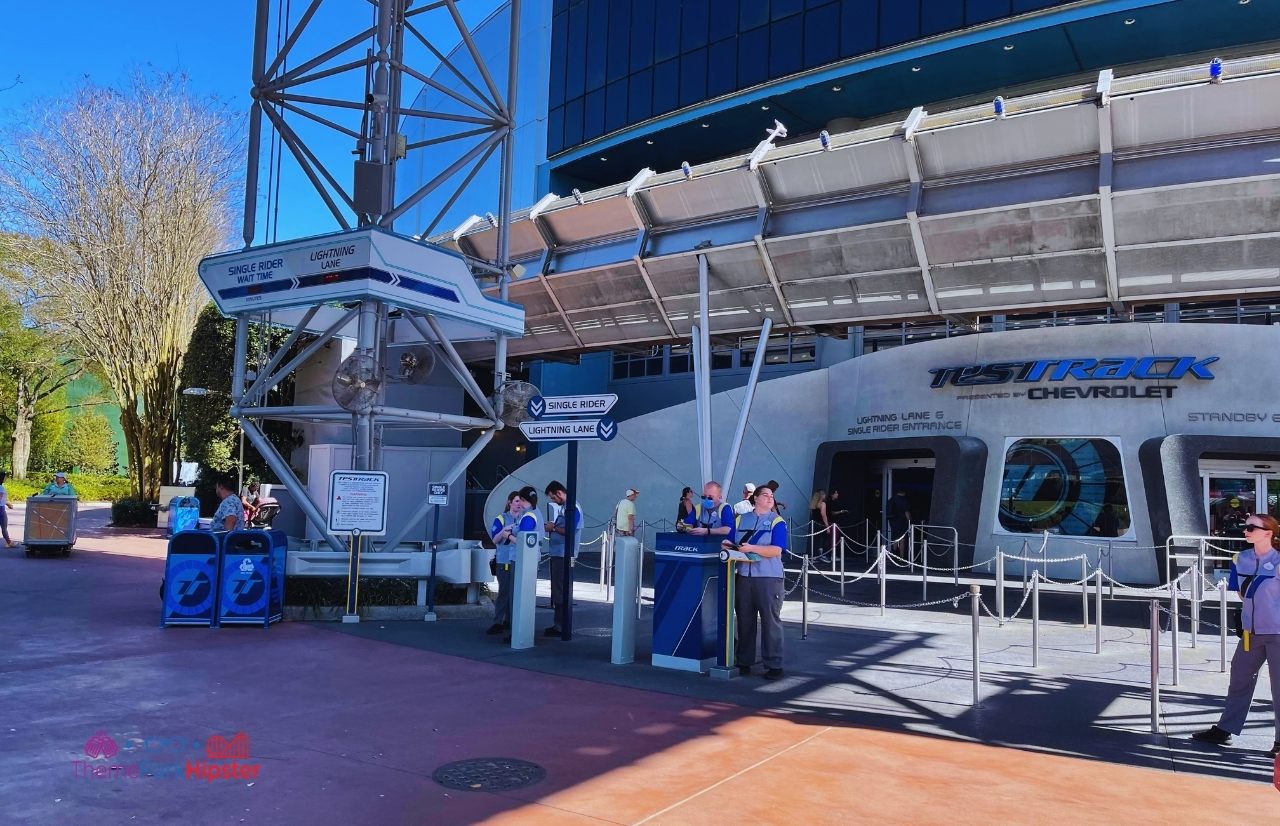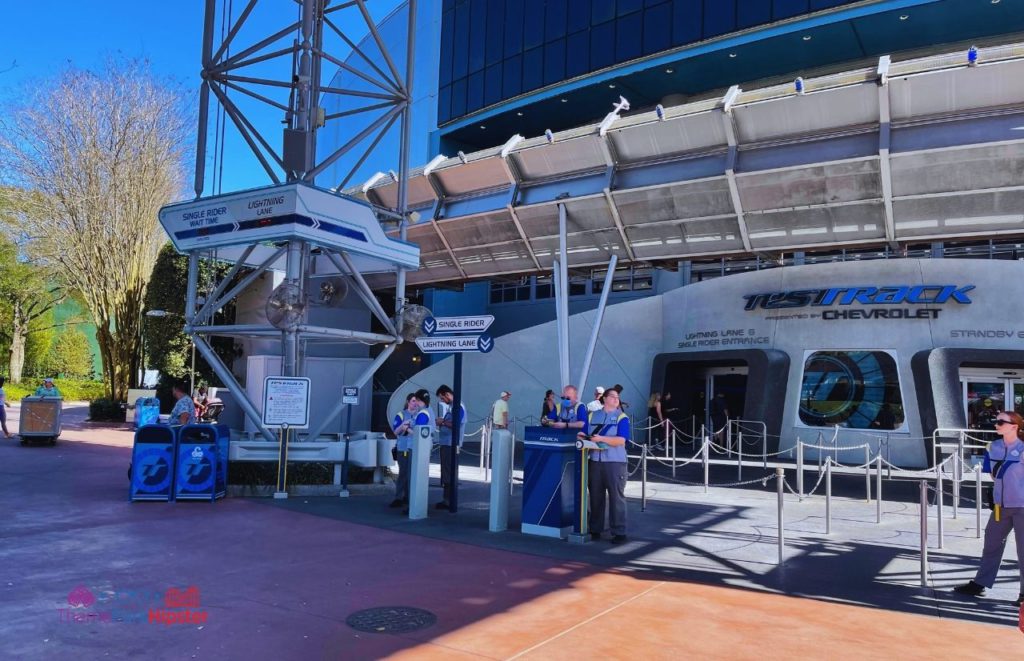 You'll ALSO want to book your dining or special event reservation as soon as you know your Disney vacation dates. Popular Epcot restaurants and annual events book up quickly.
Read: 7 Best Restaurants at Epcot that You MUST Try
8. Explore the Topiaries
Walkaround and check out the beautiful topiary displays created by the talented Disney staff.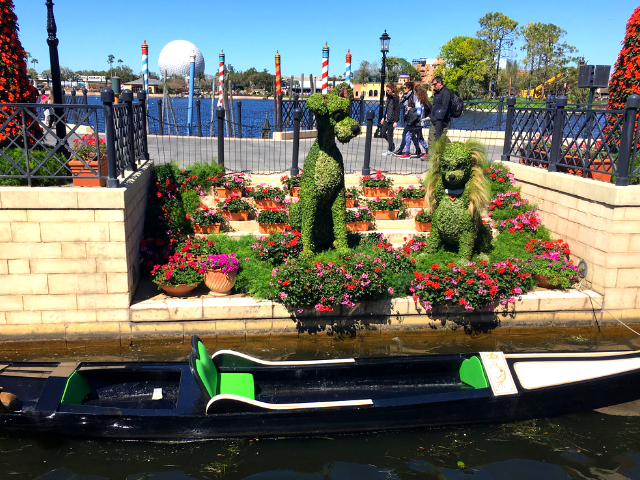 Don't forget to get your picture at some of the spots with a PhotoPass opportunity.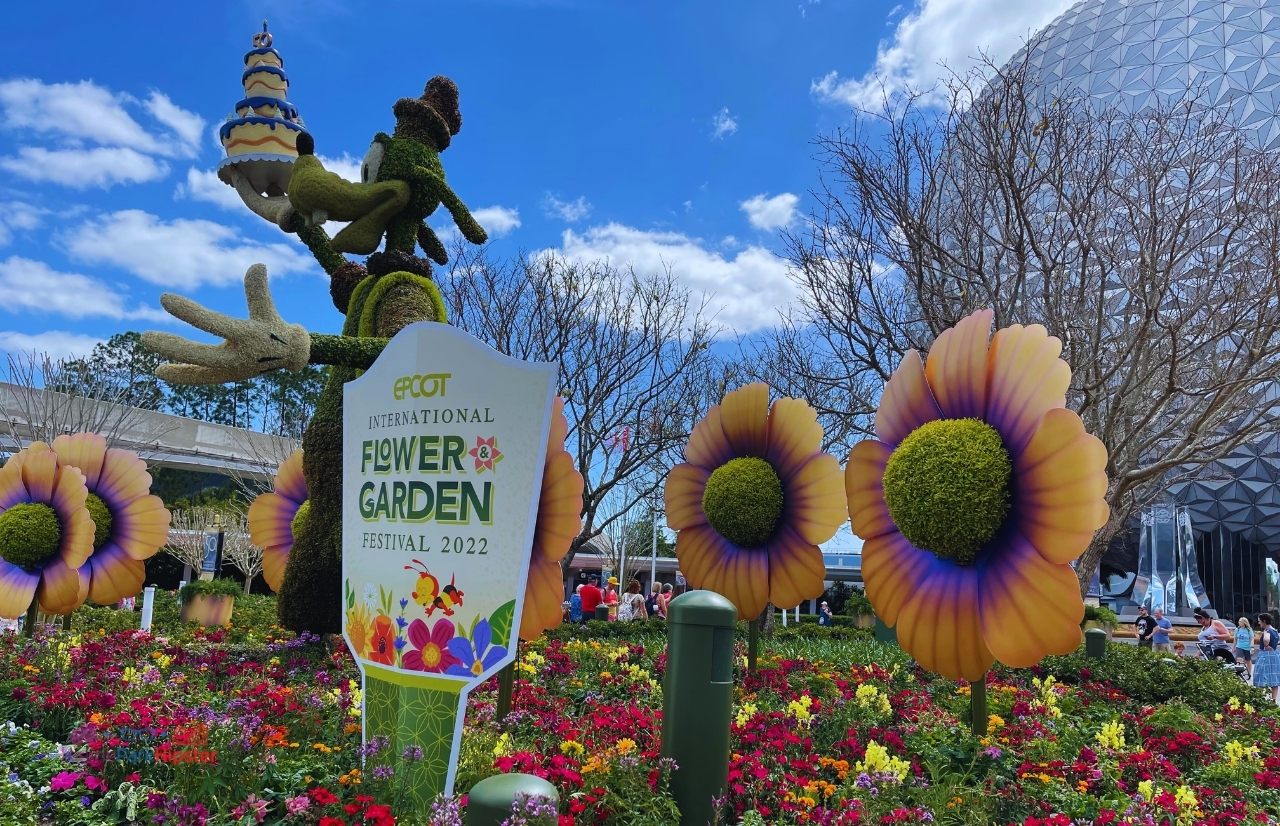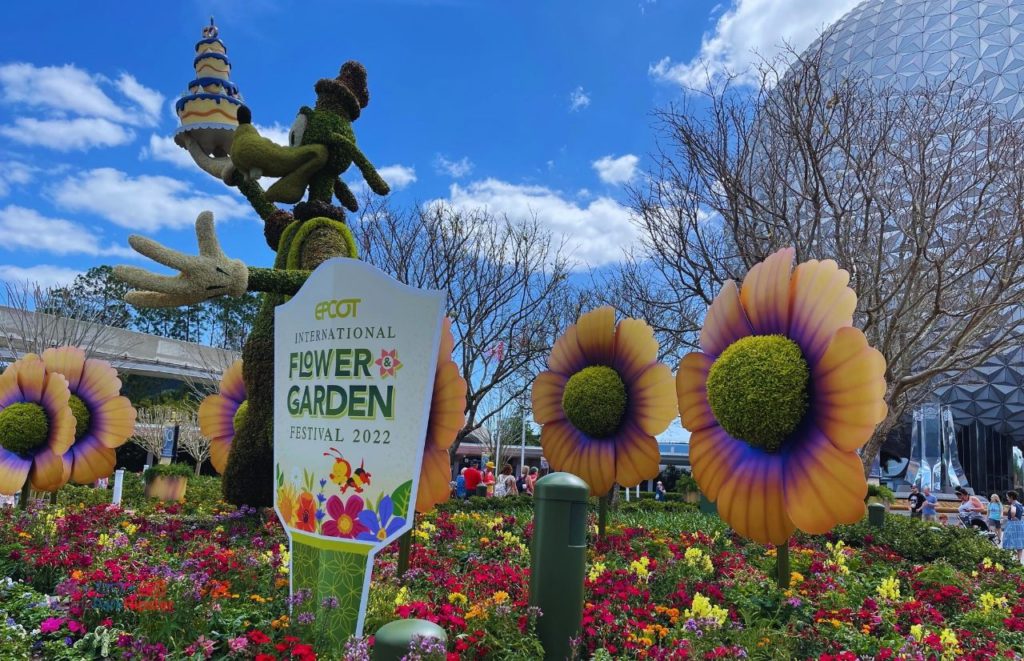 9. Map Out Your Day
This is another classic tip for any avid Disney traveler. You can read some of my Epcot International Flower and Garden Festival must do's here!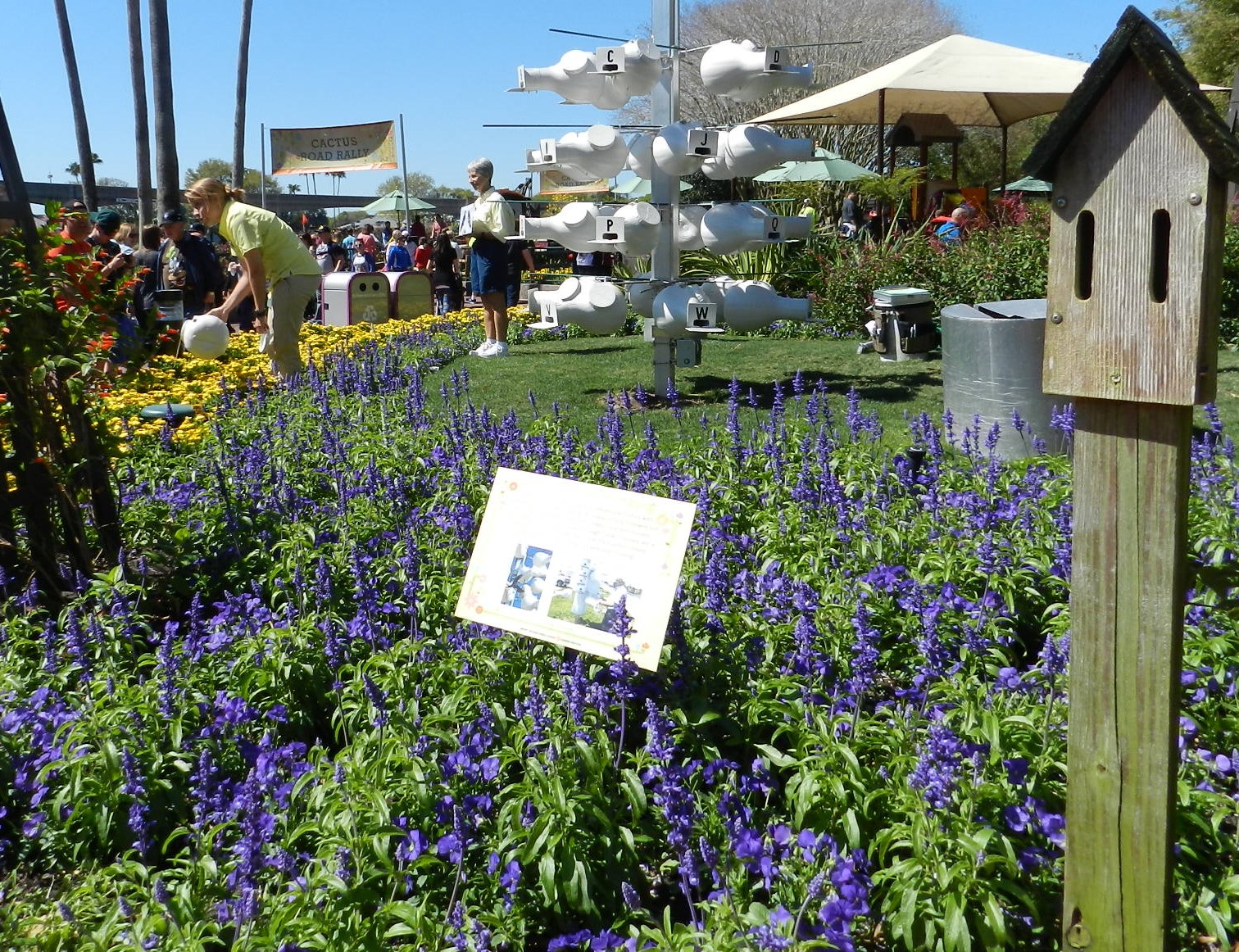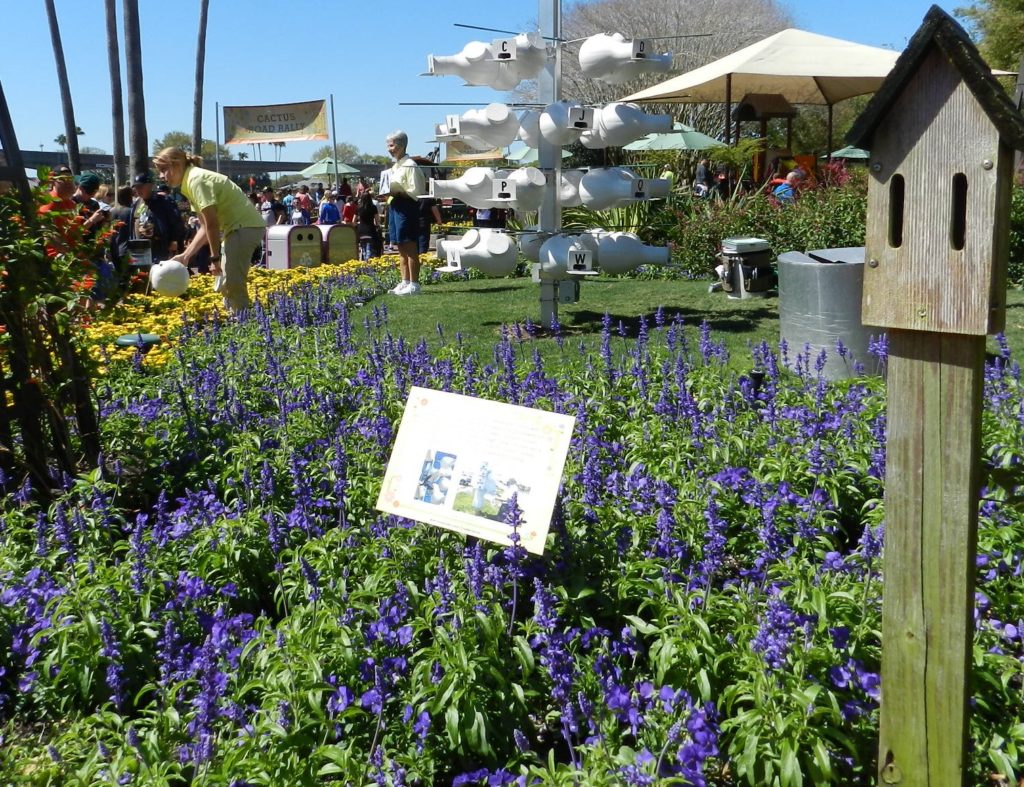 Mapping out your day will save you the headache of missing out on unique things, especially if you're only able to visit once.
This tip is very important, because it will help guide you on:
Where to find your gardening inspiration
What time the entertainment will occur
Any additional information regarding food locations, speakers, performers, and other special Disney guests
Check out Magical New Arrivals at shopDisney.com! Shop Now!
10. Plan to Visit Epcot International Flower and Garden Festival Multiple Times
You will need a few trips! One to try it all, another trip for seminars, and one to retry your favorites dishes all over again.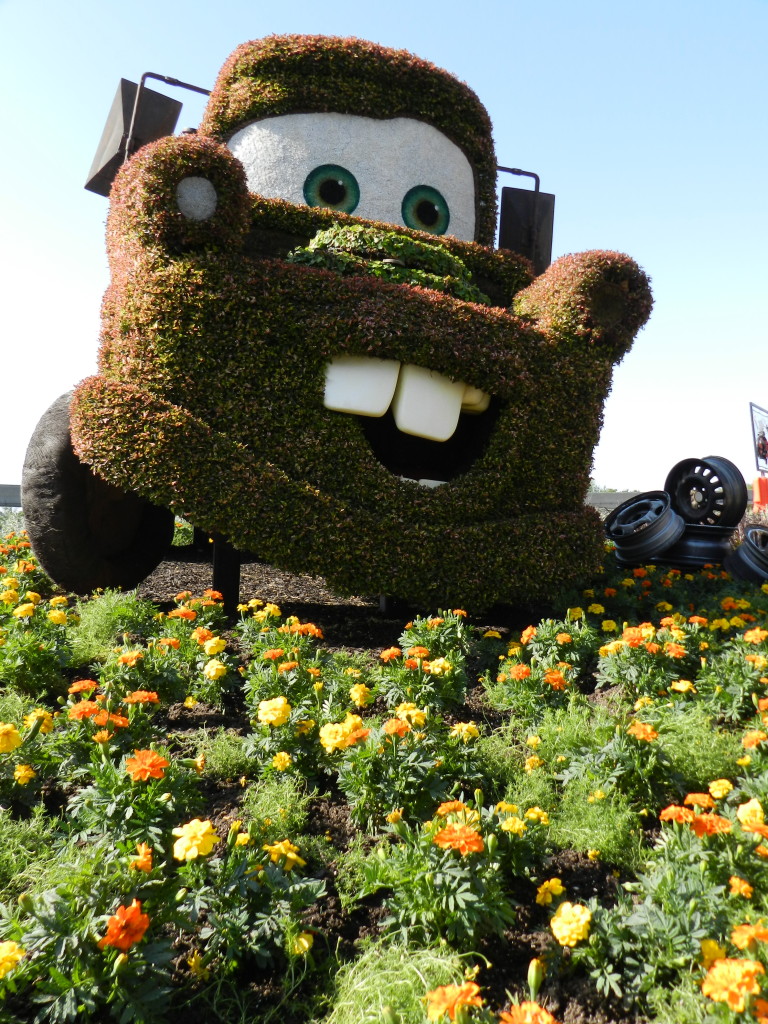 11. Plan for a Cab or have a Designated Driver in the Group
Previewing the festival's menu should give you an idea of what delicious treats can be expected.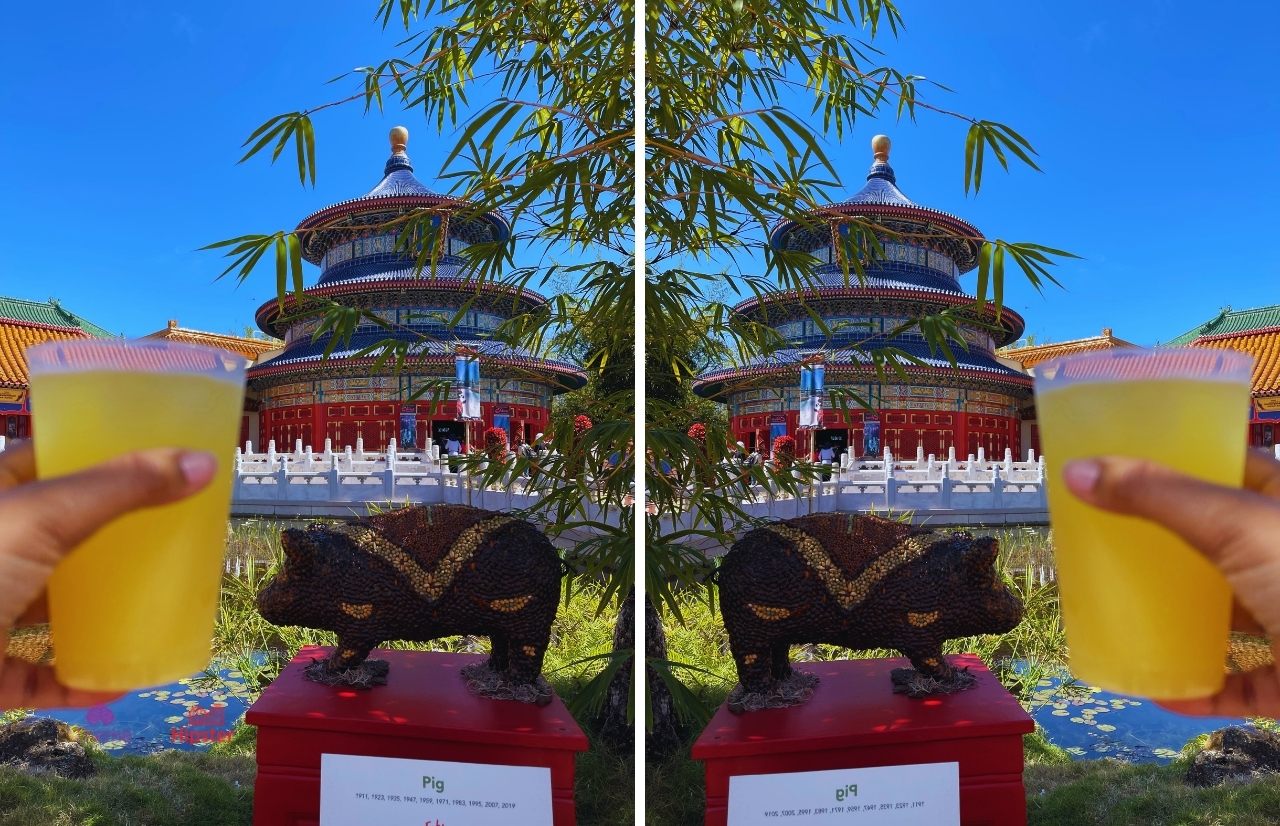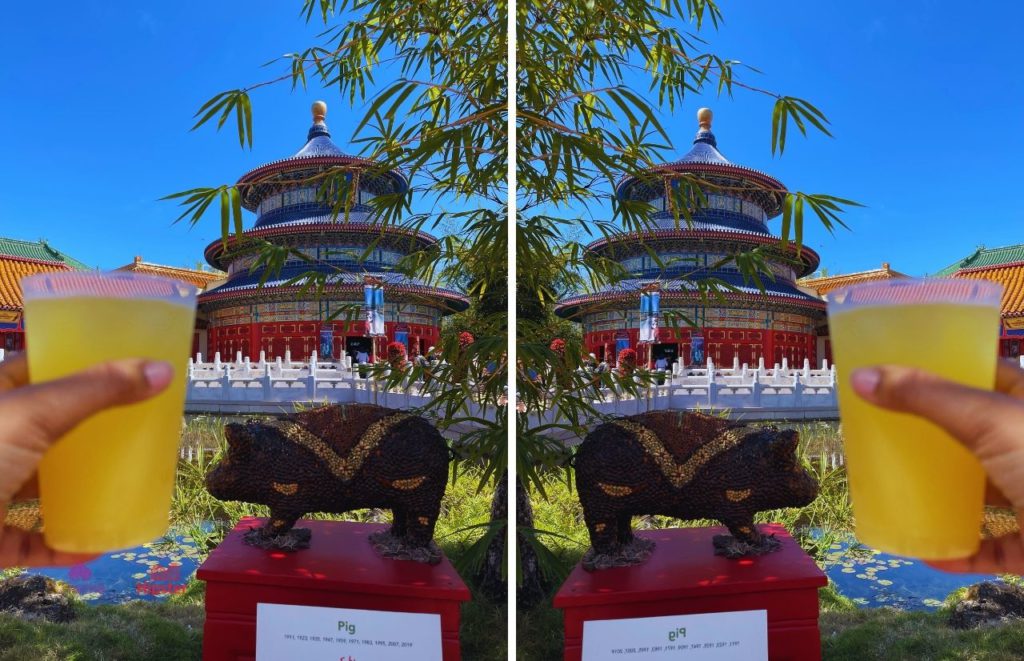 There are many beverages that infuse fresh ingredients with lively spirits. Hopefully, you will leave balanced and able to walk out. Be sure to have a plan for this kind of indulgence.
This will make for a safe and fun experience at Epcot.
12. Do the Egg Hunt!
The Egg-stravaganza scavenger hunt has returned.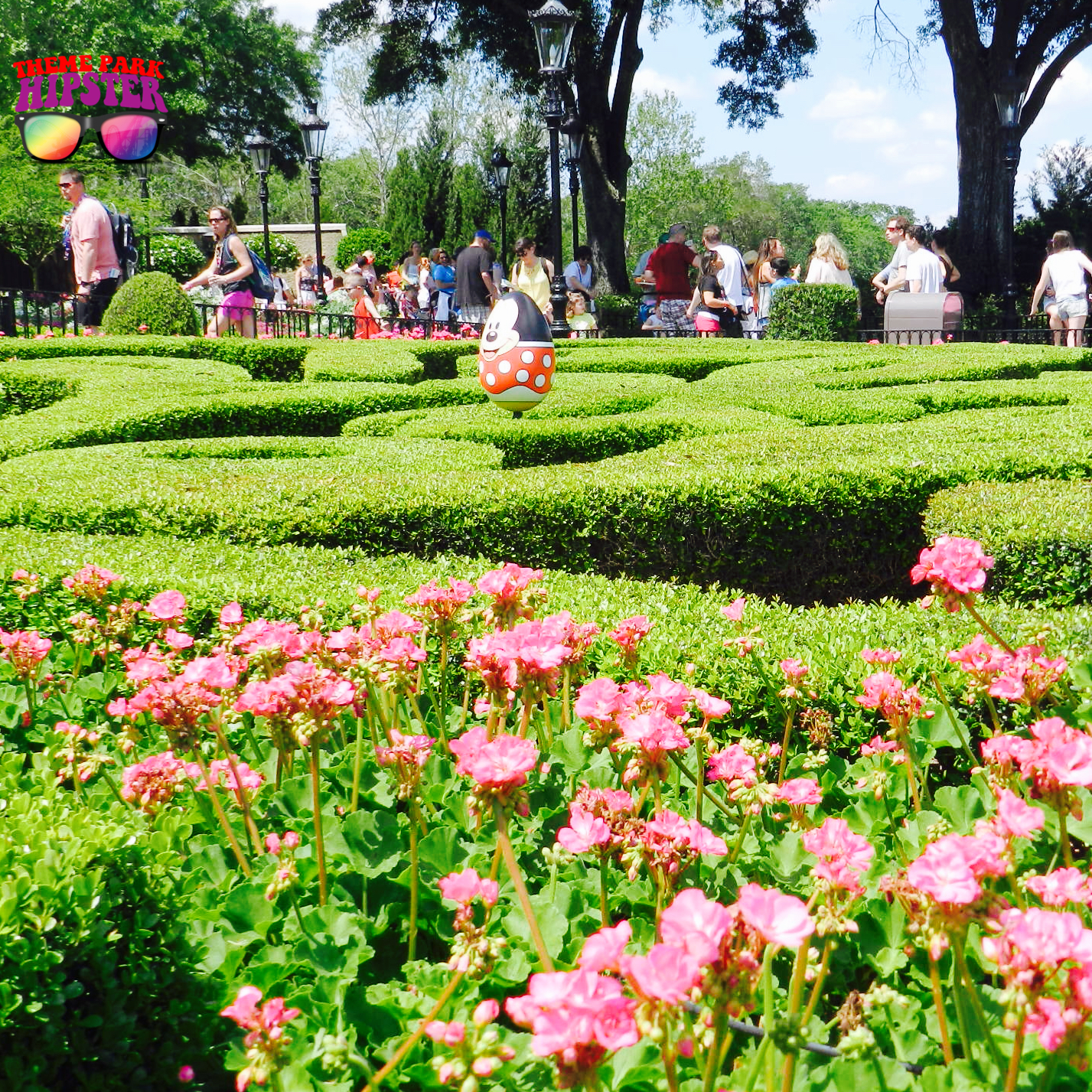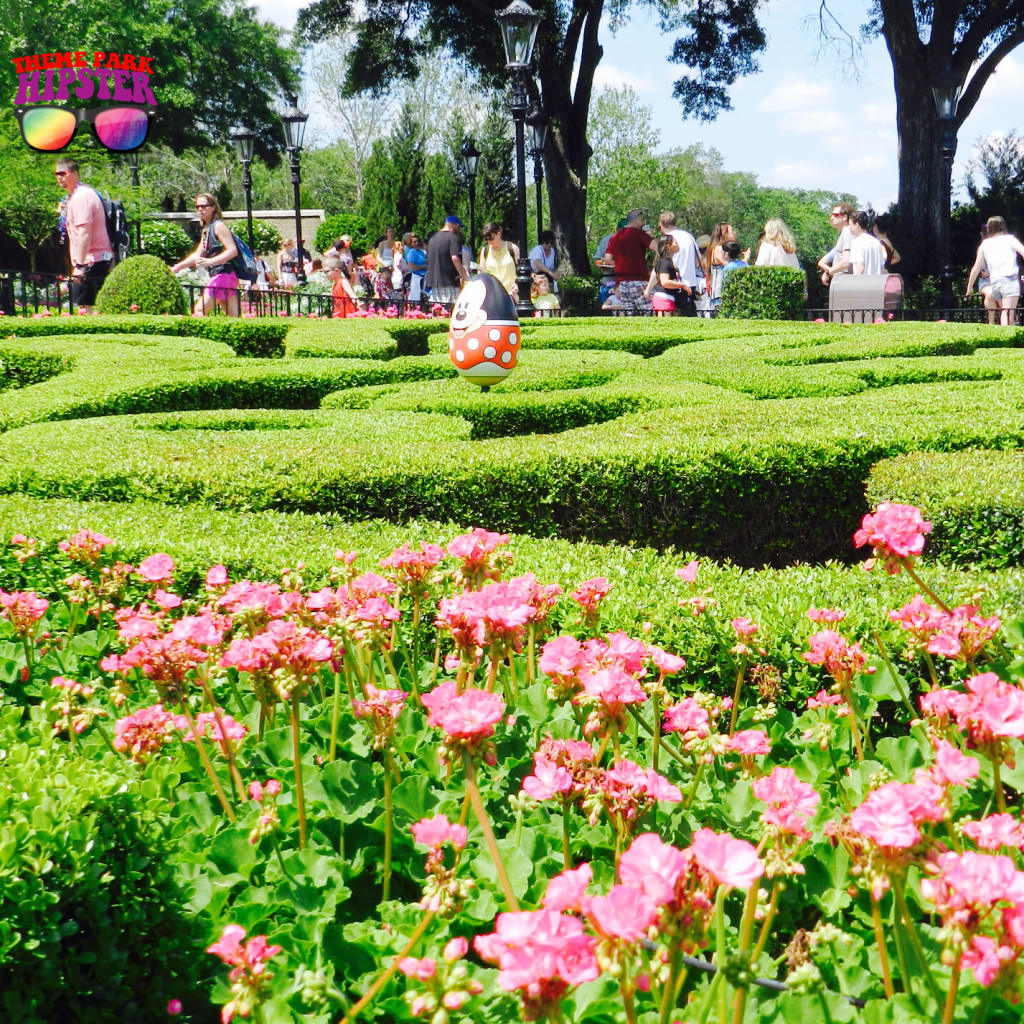 You can purchase the map for $7.99 at Disney Traders (price subject to change). The goal of this fun game is to find themed eggs around Epcot World Showcase.
You then turn it back in for a unique Disney character egg to take home.
13. Do the Tea Garden Tour (Postponed)
In the United Kingdom pavilion, you can do a complimentary guided tour in the tea gardens called, The English Tea Garden Tour Presented by Twinings of London.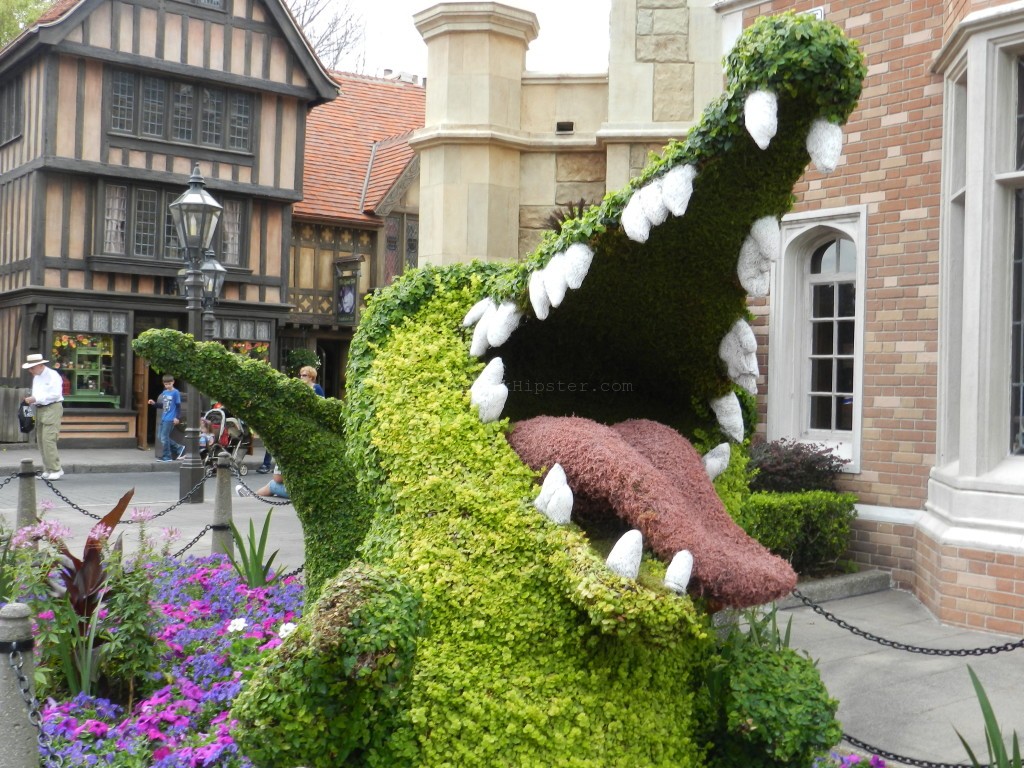 According to Disney, you'll learn more about the artistry behind the growing and blending of herbs, which is vital for the creation of uniquely flavored brews.
The English Tea Garden tour lasts approximately 20 minutes.
Same-day registration is available in The Tea Caddy gift shop.
Advance registration is recommended, as each tour is limited to only 20 Guests.
Tours are held Monday through Thursday at 3:30 p.m. and 5:00 p.m., and Saturday and Sunday at 1:00 p.m., 3:30 p.m. and 5:00 p.m.
Please Note: We are still waiting on Disney to see if this tour will return for 2022.
14. Eat Your Heart Out!
Enjoy all of the delicious, fresh offerings in the Kitchens at this year's Epcot Flower and Garden Festival.
This is one of my favorite Epcot Flower and Garden Festival tips since it involves food! There are so many options to choose from that you can spend a whole day trying all the unique and delicious items.
Read: Epcot Flower and Garden Menu (Cheat Sheet)
15. Keep Your Hands Clean
Throughout Epcot are hand washing and hand sanitizing stations to help you keep your hands clean while you eat your way around the world.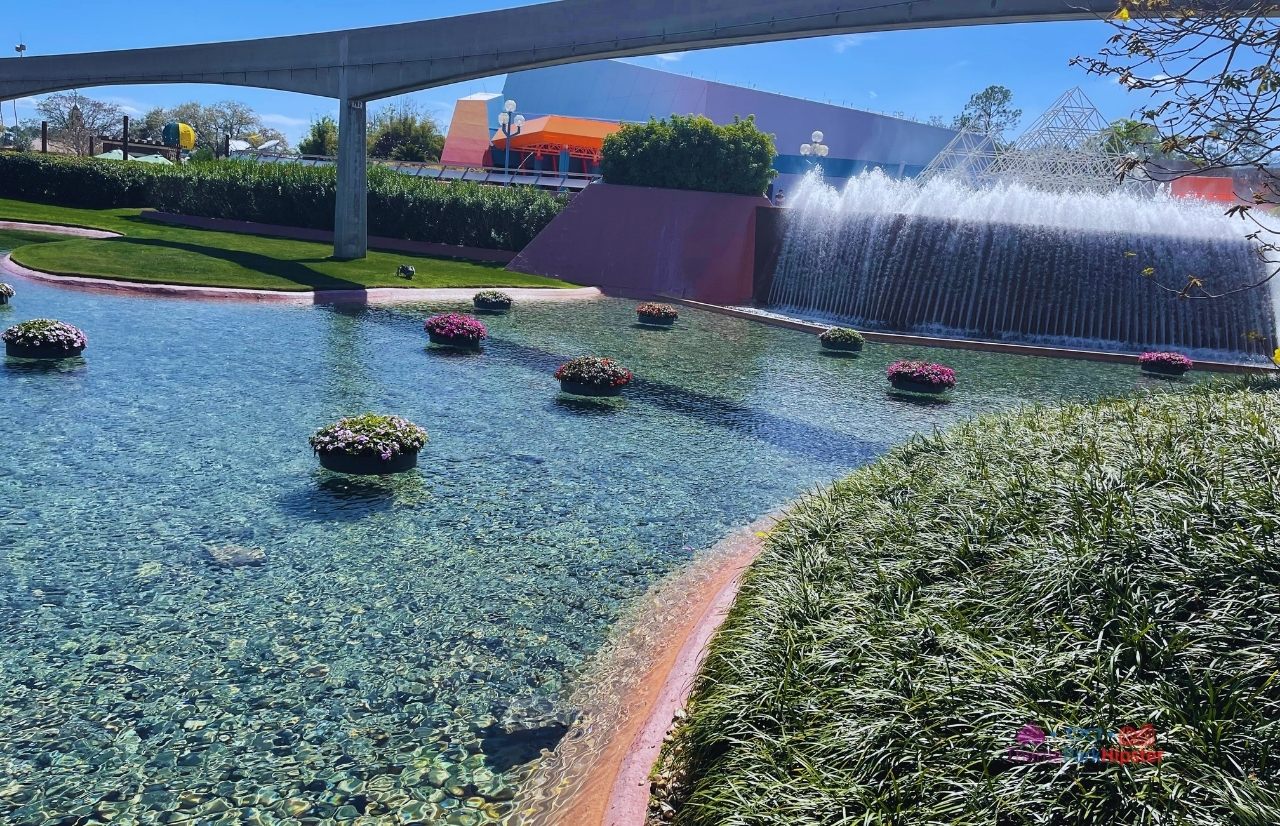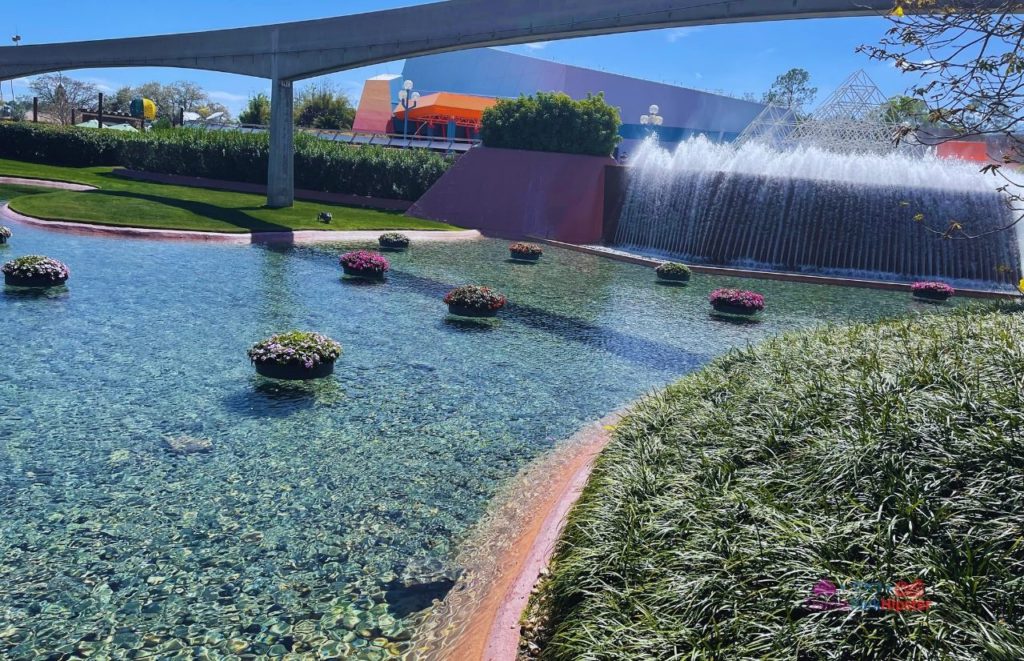 This is definitely a win for anyone doing Epcot during the Epcot International Flower and Garden Festival.
16. Try New Things
It's easy to stick with the things most familiar to you, but that's not what Epcot International Flower and Garden Festival is all about! This is one of my favorite Flower and Garden tips.
Since the portions are smaller, it's a great way to try something at least once…
…or twice as Andrew Zimmern states.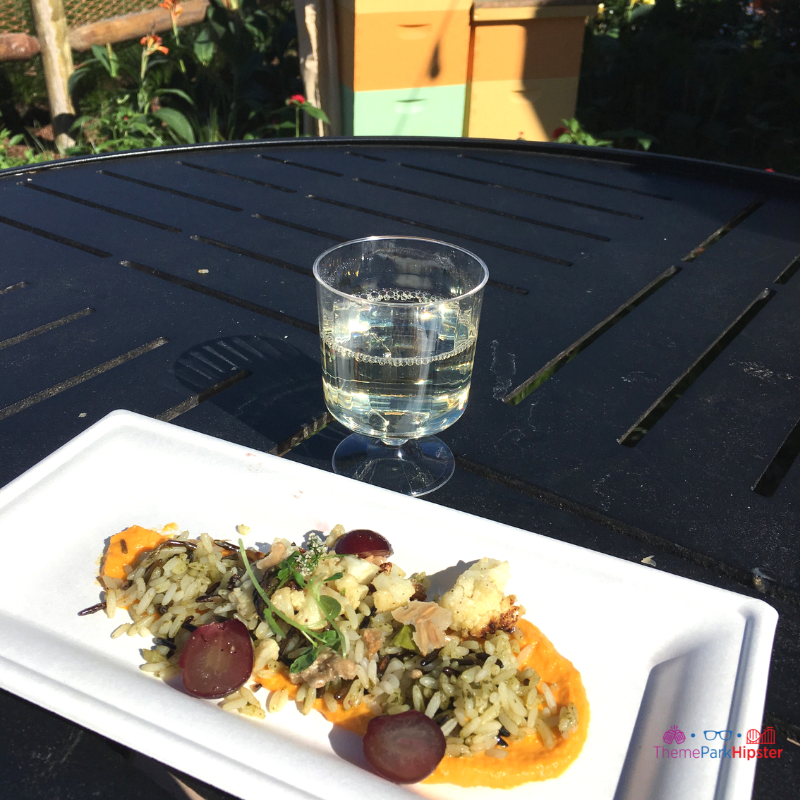 It is at the Epcot Food and Wine festival that I learned the art of eating escargot…
…maybe due to the dish being smothered in butter and garlic!
Epcot chefs definitely understand how to ease guests, like you and me, into exploring new cultural cuisines.
Read: What's New for Epcot International Flower and Garden Festival
17. Enjoy Yourself!
You're going to have fun no matter what type of day you decide to have at Epcot.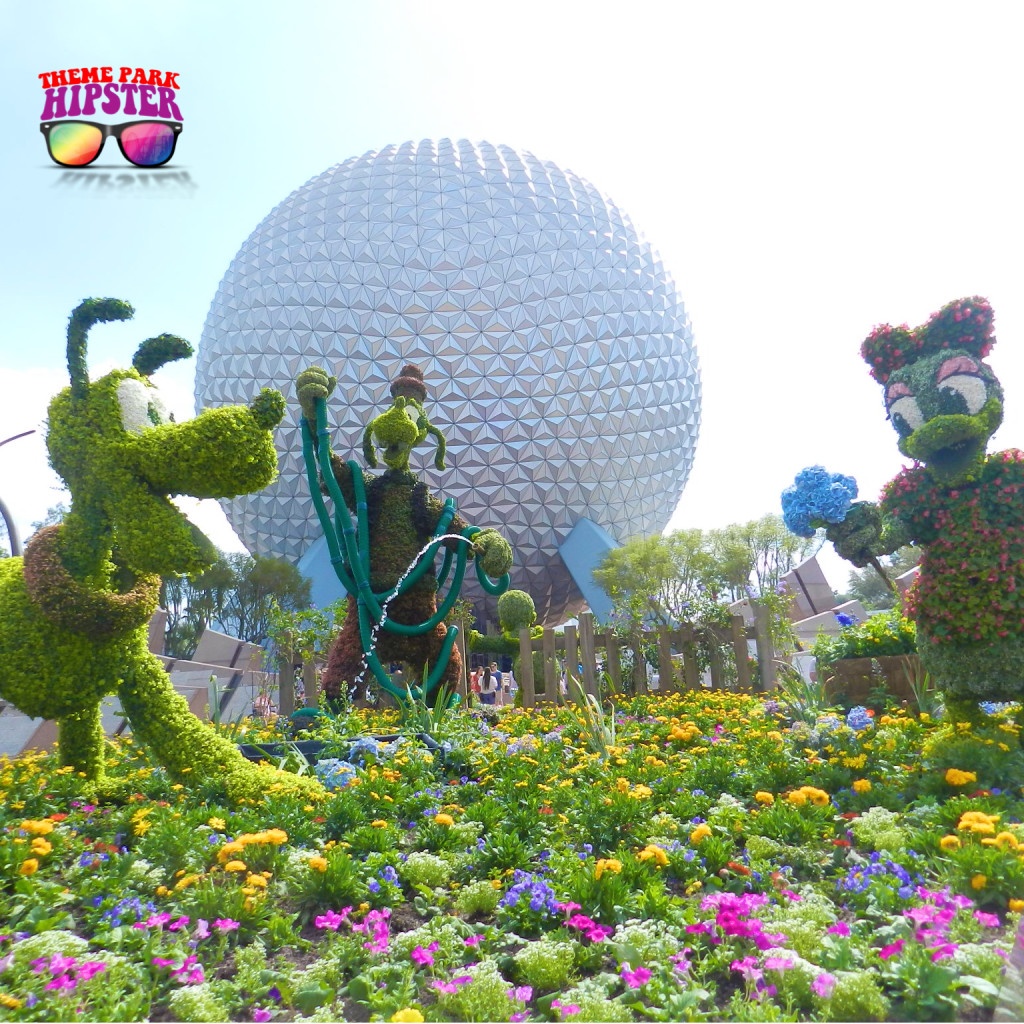 My biggest tip to having the best day is to plan out what you want to eat and do before you even get there.
You'll also want your park and dining reservations done before you arrive at the park.
Ready to plan your theme park trip? Watch the best vacation planning tips on YouTube. Get started here!
What to Know Before You Go to the Epcot Flower and Garden Festival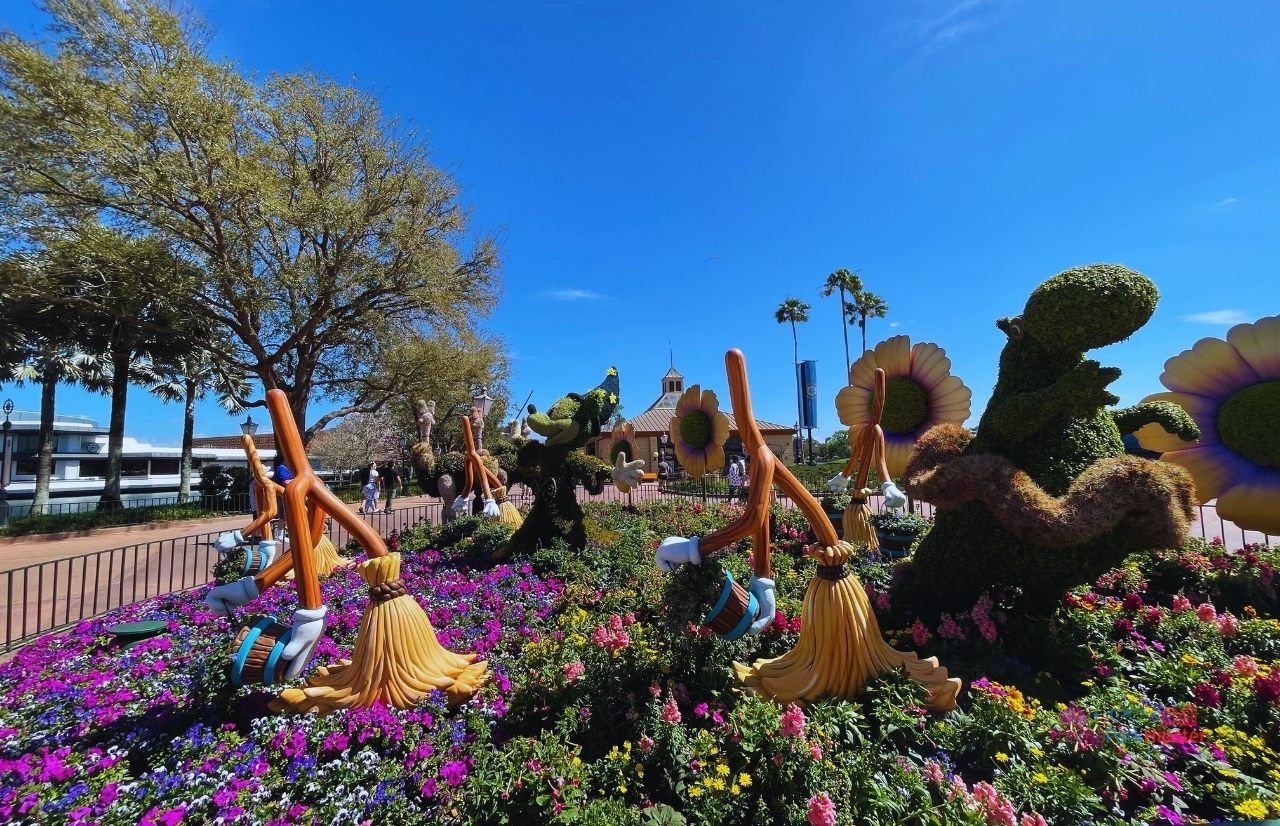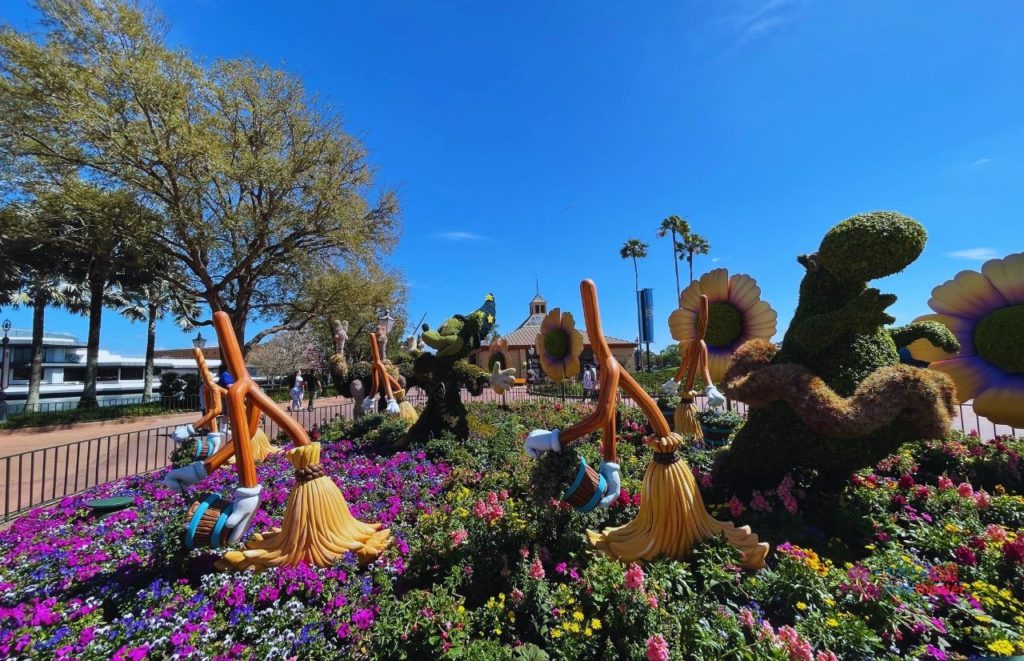 How much does Epcot cost?
A one-day REGULAR season Epcot ticket starts at $109* (prices do fluctuate based on the season).
Get Your Orlando Theme Park Tickets Today! CLICK HERE.
What are the Best Rides at Epcot for Adults
How many countries does Epcot have?
There are 11 (eleven) countries in Epcot World Showcase.
What are the countries in Epcot?
Where are the best places to have a drink Epcot?
Like everywhere in the park and I mean that.
Nothing else needs to follow…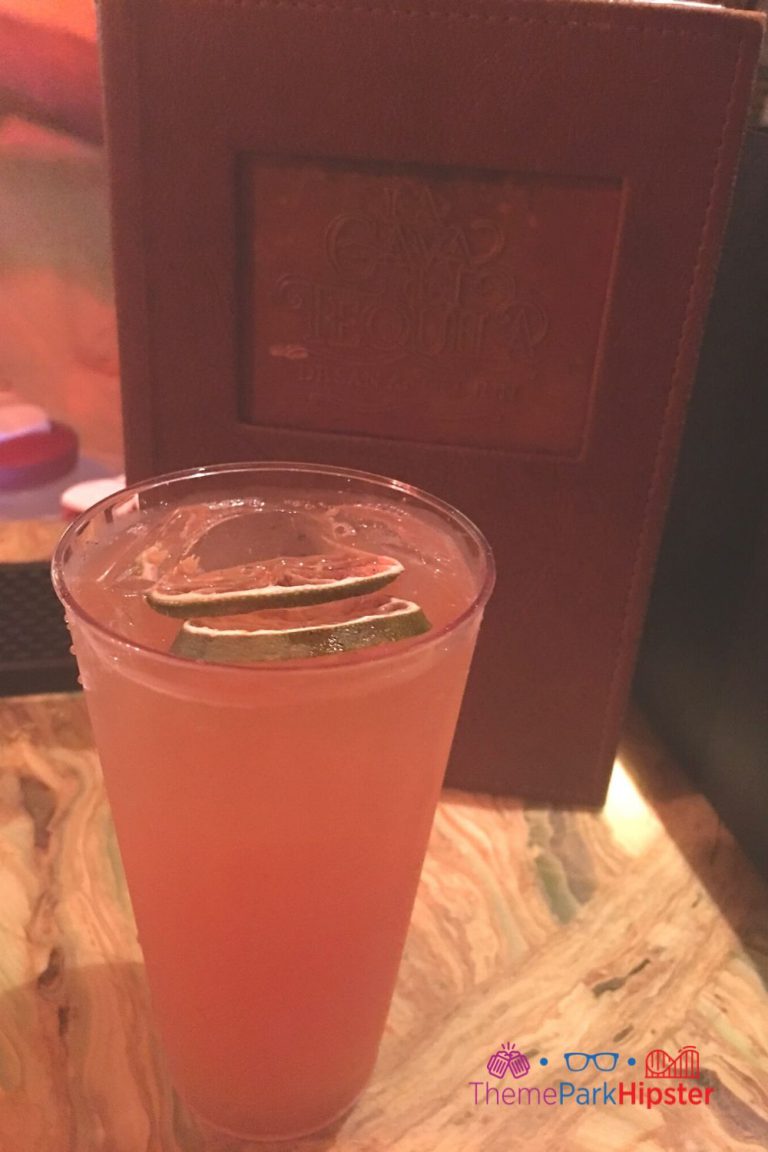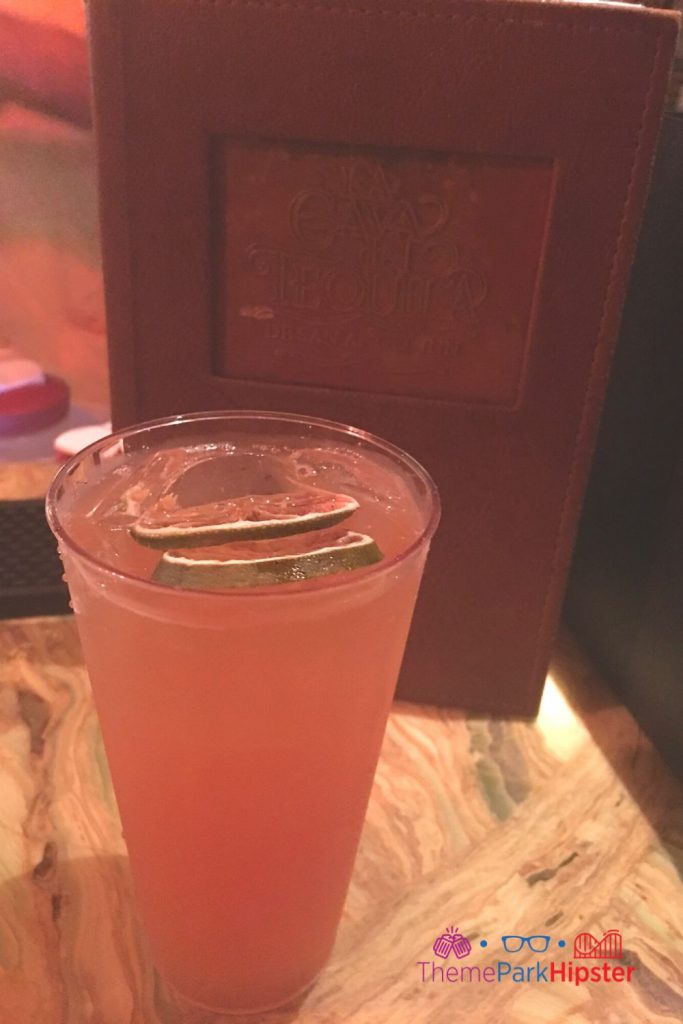 I will say that Tutto Gusto Wine Cellar in the Italy Pavilion and La Cava Del Tequila in the Mexico Pavilion are the absolute best places to chill and enjoy a drink. If it's not too crowded.
Have Your Drinking Around the World at Epcot Passport Handy
Don't get overwhelmed trying to plan your perfect route around World Showcase. You already have enough to worry about for your Disney vacation.
Get your Drinking Around the World Passport to help you keep track of your progress of the best drinks in Epcot.
Grab your own copy below!
What are the best drinks at Epcot?
My top 5 must have alcoholic beverages are:
Avocado Margarita from La Cava del Tequila in Mexico
Mediterranean Journey for Spice Road Table in Morocco
Leaping Leprechaun from Rose & Crown Pub in United Kingdom
Apple Ice Wine from the Trading Post in Canada
Tokyo Sunset from Kabuki Cafe in Japan
You can read more of the best drinks at Epcot here!
Final Thoughts on the Top Epcot Flower and Garden Festival Tips
Remember that you're really going to have a great time. Try not to stress too much if you find yourself spending too much time at the Kitchens.
There's always something going on at Epcot that will make your day memorable.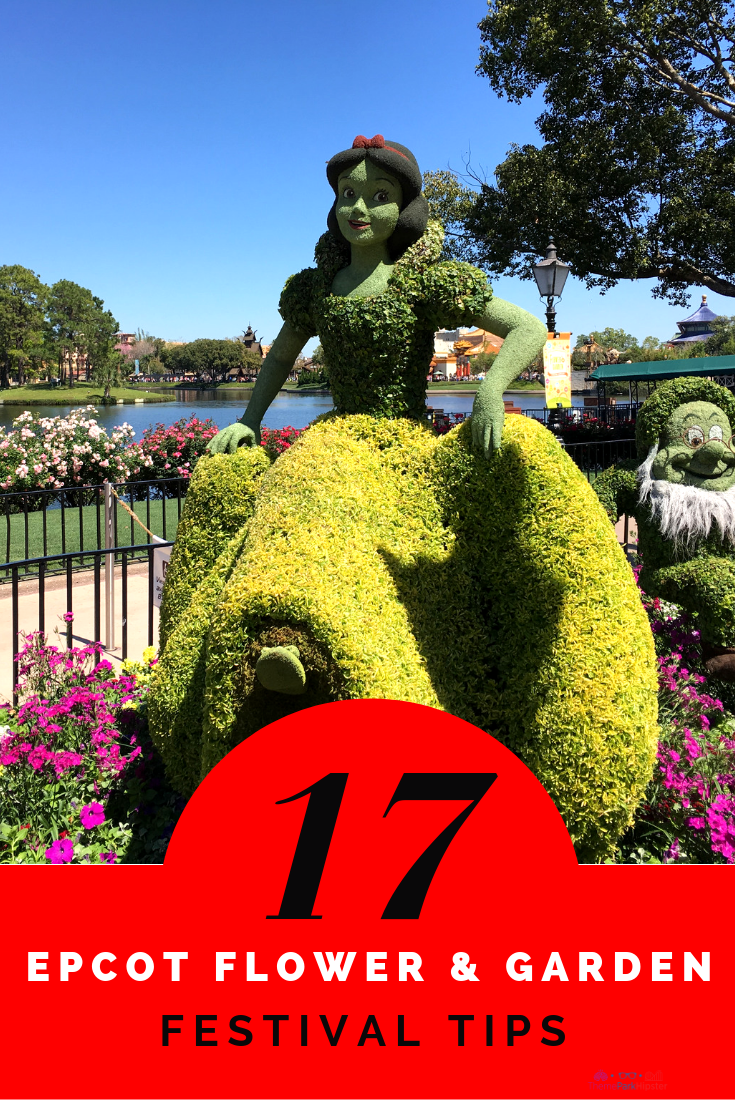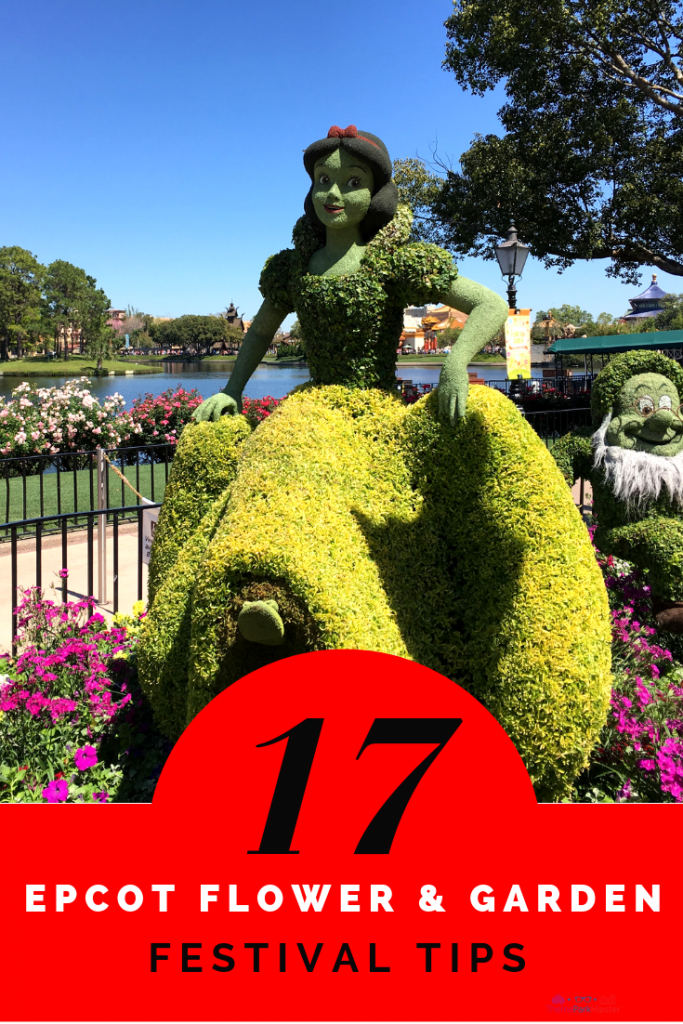 What are your favorite Epcot Flower and Garden Festival tips? Let us know in the comments section below.
Check out the articles below for more Epcot Festival Tips
Planning a trip soon? If so, read the Disney Vacation Planning Guide for your next dream trip!
Until next time, Happy Park Hopping Hipsters!
NikkyJ
(Original Article Date: Spring 2014/Updated March 12, 2022)