You've finally decided that this could be your year to go to Disney World alone. Don't worry what others will think of you.
Most people don't know how to do this type of travel and truly enjoy it.
Well I'm here to help you have the best and easiest solo day at any of the Walt Disney World parks.
THIS POST MAY CONTAIN AFFILIATE LINKS. PLEASE READ MY DISCLOSURE FOR MORE INFO. Which means if you click on certain links, I may receive a small commission at no additional charge to you.
How to Travel to Disney World Alone and Not Be Lonely
Now that's a big question to answer.
In today's article I will show you how to take the best steps to traveling by yourself . If you want to learn how you can go to theme parks alone, then be sure to check out The Solo Theme Park Traveler's Guide.
This handbook will walk you step-by-step to planning that first solo theme park vacation.
Get the Solo Travel Guide Below!
Why Have a Disney World Solo Trip
Since I started traveling to theme parks alone, I've noticed that I've become more confident in introducing myself to new people.
This gives me a chance to truly be myself, since I am in my "zone."
"It took a lot of courage to travel solo. But I looked at all the benefits and how can you not have fun at Disney!"

Wynter, @Dizneybae on Instagram
The Disney parks are suited for solo adult travelers.
It goes without saying that my trips are more are refreshing when I'm not able to find someone to go to Disney with me.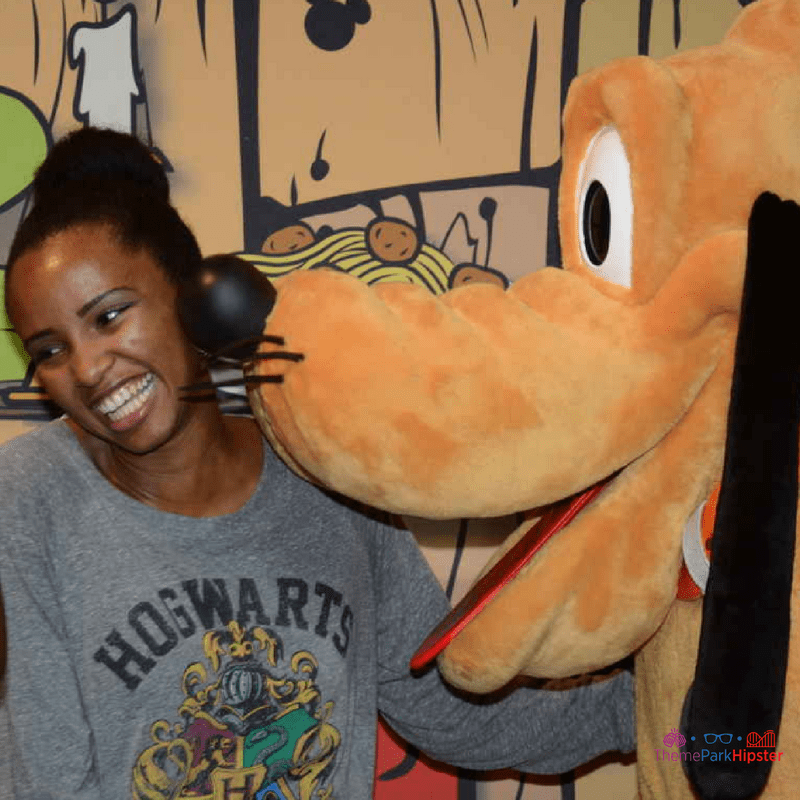 Don't get me wrong, there are moments when I want to reach out to others in the park, but the introvert inside of me has to push through my own self-limiting thoughts and strike up a conversation.
How to Visit Walt Disney World Solo
The following steps are easy simple ways to help you make a decision of going to Disney alone.
1. Start Small
First start by getting to the park ahead of your family. For example, if you guys plan to meet up at 12 p.m., then get to the park at 9 a.m. just to see how it feels to be alone.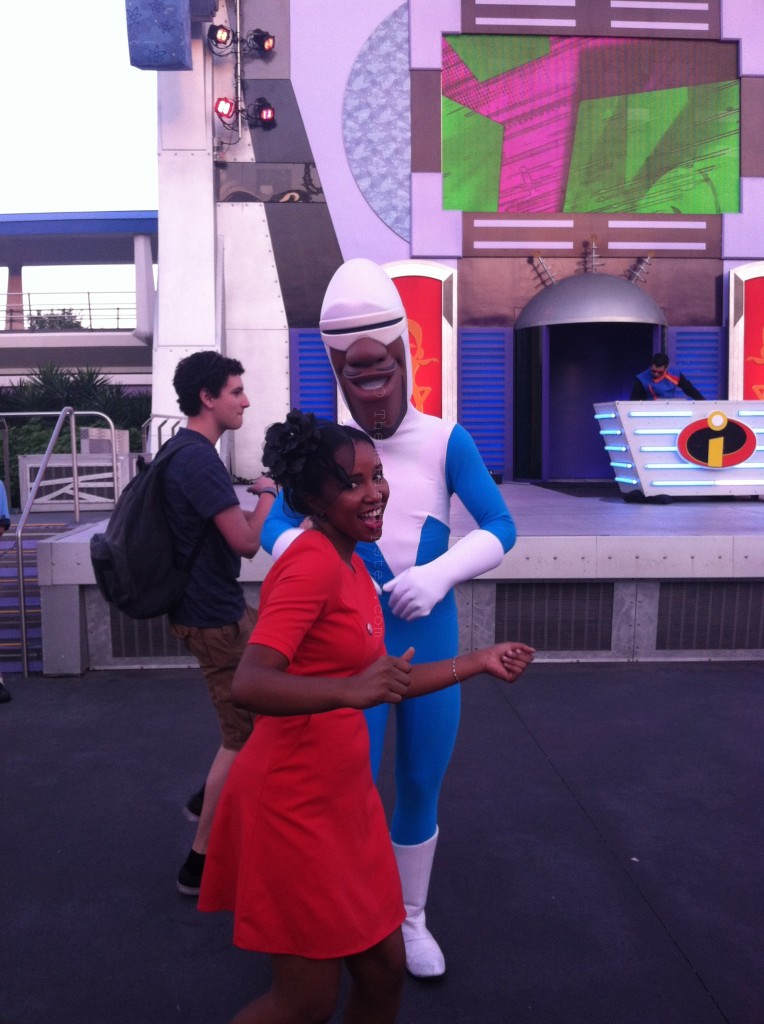 You may come to realize how much you truly like discovering Disney on your own.
2. Plan Your Day
This tip is essential in reducing the anxiety of going to Walt Disney World alone.
If you have a specific goal for that day, then you're more likely not to dwell on the fact that you're traveling alone.
Try making it a day of doing every thrill ride or even a day of tasting an item from each country in Epcot.

3. Research the Parks
Figure out which Disney park sparks your interest the most.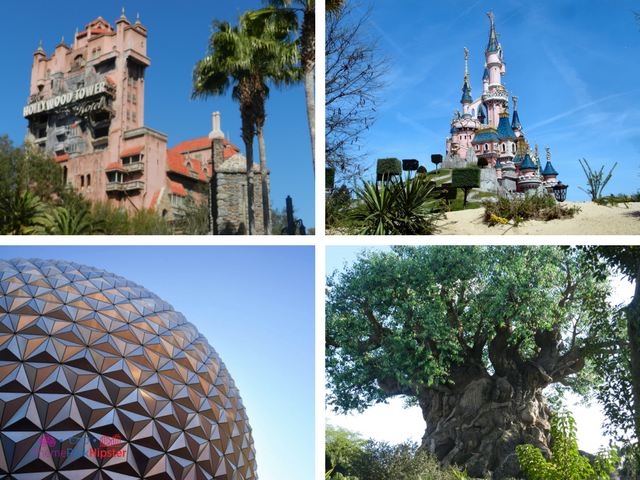 Whether you're trying to do a day full theatrical shows or a day of animal watching, you can find it all within Walt Disney World.
4. Make a List of Your Must Do Items
This is a definite must do tip for you solo Disney World vacation. You can get lost in all Walt Disney World has to offer that you'll miss some of the key experiences.
I suggest searching the web and write a list of your Disney must do items.
5. RSVP to Any Particular Event(s) You Want to Experience
Since Walt Disney World Resort is one of the top tourist destinations in the world, they offer way more than your typical amusement park.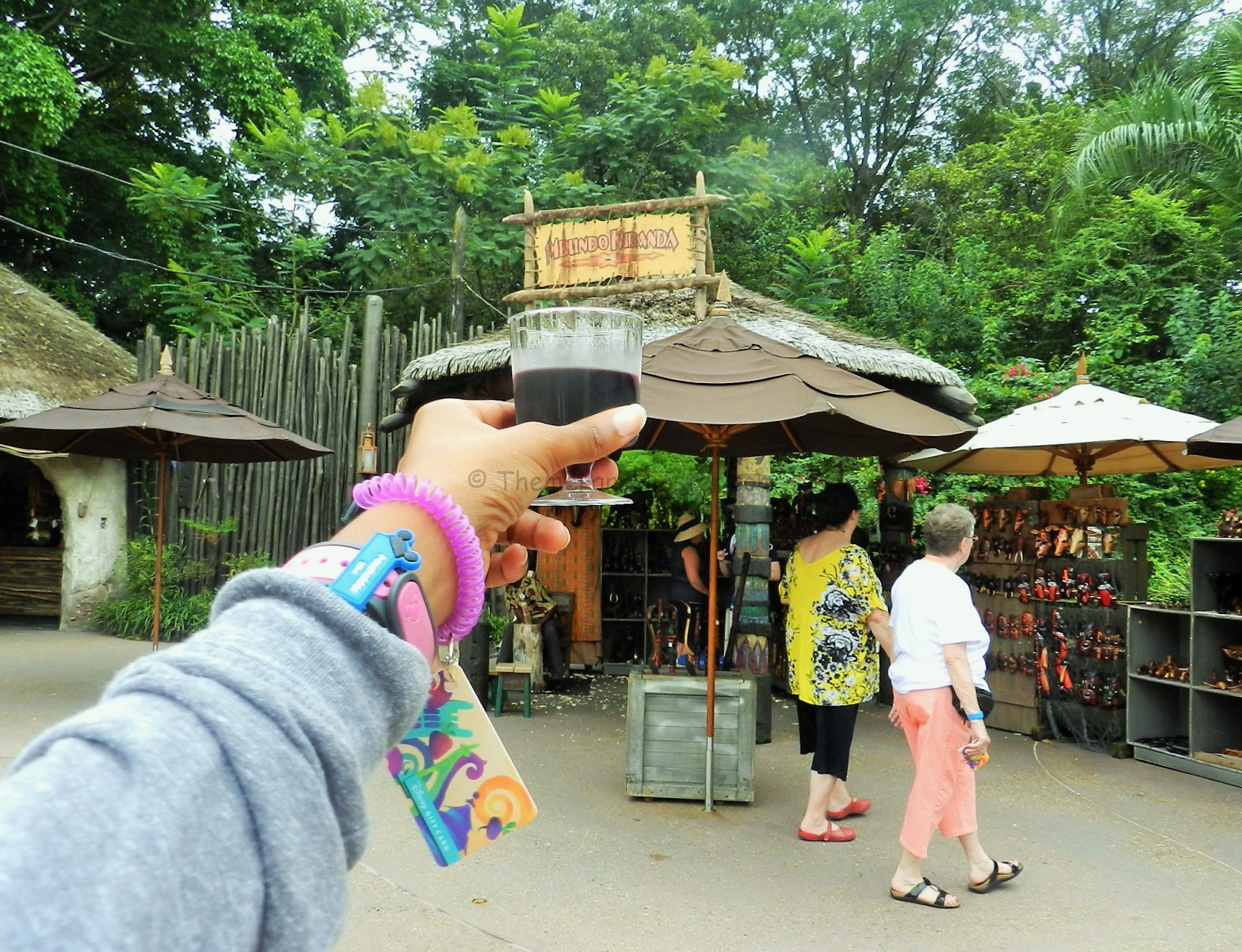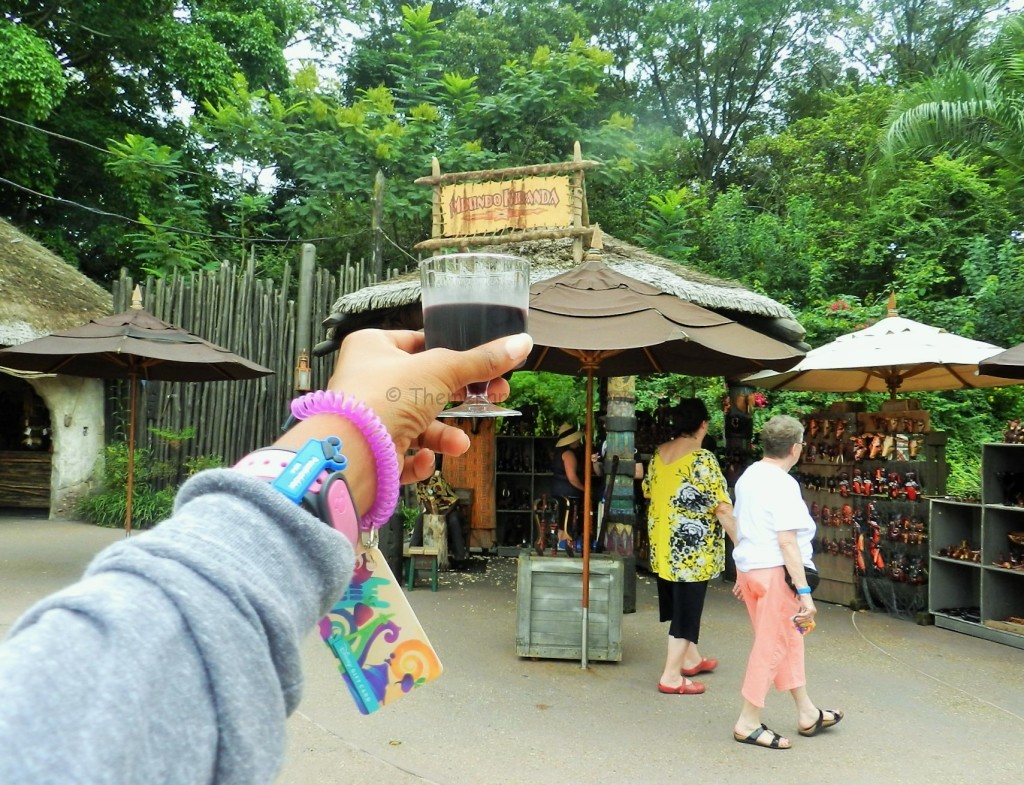 Dinner shows, VIP tours, and special events are just a few experiences alongside the parks that make a Disney vacation spectacular.
It is important to book your dining or special event reservation as soon as you know it's something you want to do.
The super popular events usually book up quickly.
6. Choose a Lively Hotel or Theme Park Bar to Meet New People
Another simple step to making that solo leap is to choose a great hotel.
Staying at a hip hotel with an active bar area makes it easy to meet new people. You can even do this when you're on a trip with family.
You can step away for an hour or two, hangout at the bar or hotel lobby, and practice the art of pleasant conversation. It's a great step in learning how to travel alone.
What are the best Disney resorts for Solo Travelers?
Read: 5 Best Disney Resorts for Solo Travelers
7. Tell Your Friends and Family Where You Will Be Traveling
For any solo trip it's important to have constant contact with your loved ones.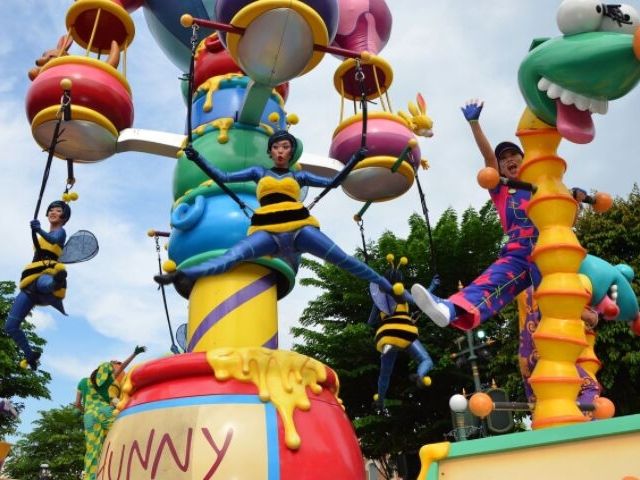 It makes your solo travel much safer and keeps everyone updated just in case there is an emergency.
Read: 9 Safety Tips for Women Traveling Alone to Disney World
8. Don't Be Shy
It's easy to stay to yourself.
I know firsthand what it's like to be an introvert, but get out of your comfort zone and introduce yourself to at least one person on your solo Disney trip.
You never know what lasting friendship or memory you will make in the process.
Listen: 7 Easy Ways to Meet People Traveling to Theme Parks Alone
9. Join an Online Solo Travele Community
Facebook is a wonderful place to join other Disney enthusiasts.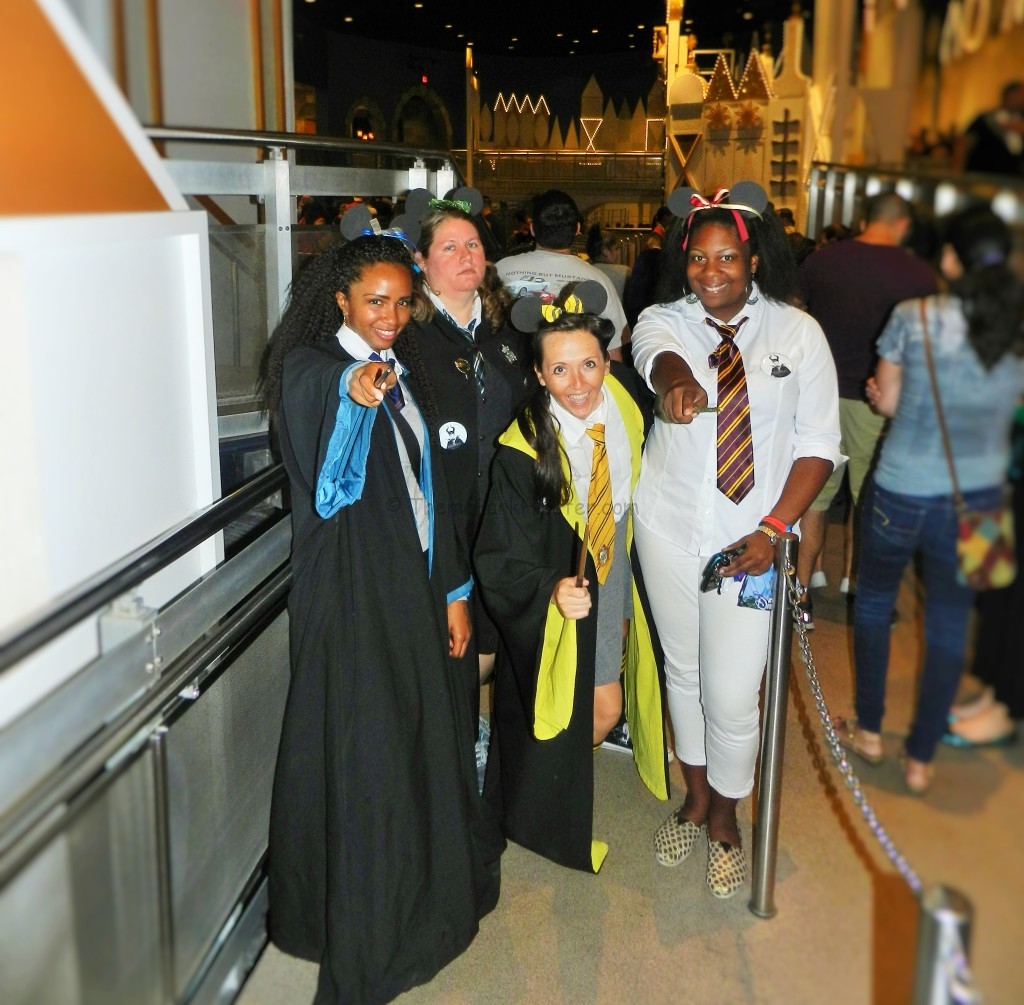 There are multiple groups within the site aimed at adults who love going to the parks, but don't have anyone to go with.
I have personally used online groups and have met some of my best friends on there.
Your Instagram community is another place to get to know others online.
Once these relationships are formed online, it makes it easier to meet singles at Disney World.
Join the Conversation on the Solo Theme Park Traveler's Community on Facebook!
10. Take the Leap and Go!
Don't wait for anyone.
If you want to go to Disney, then go!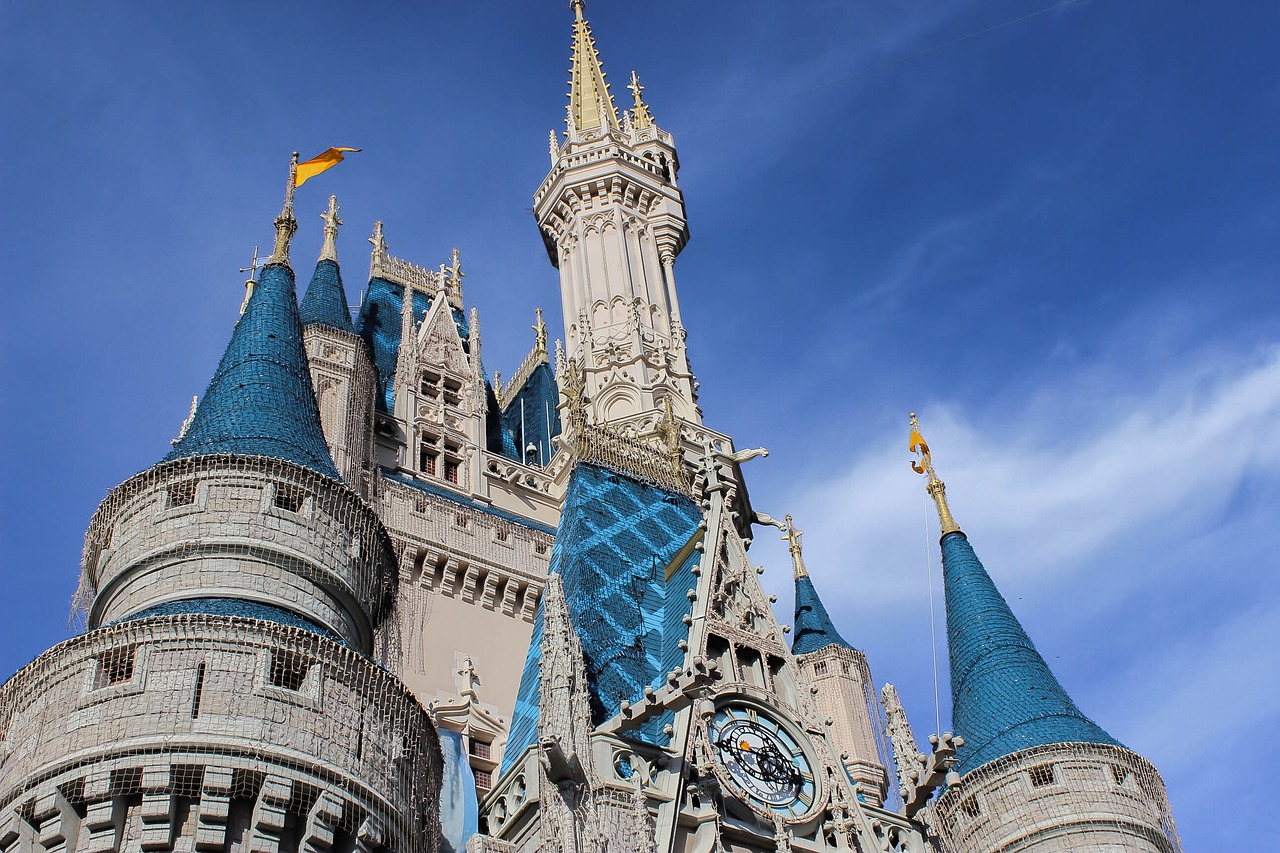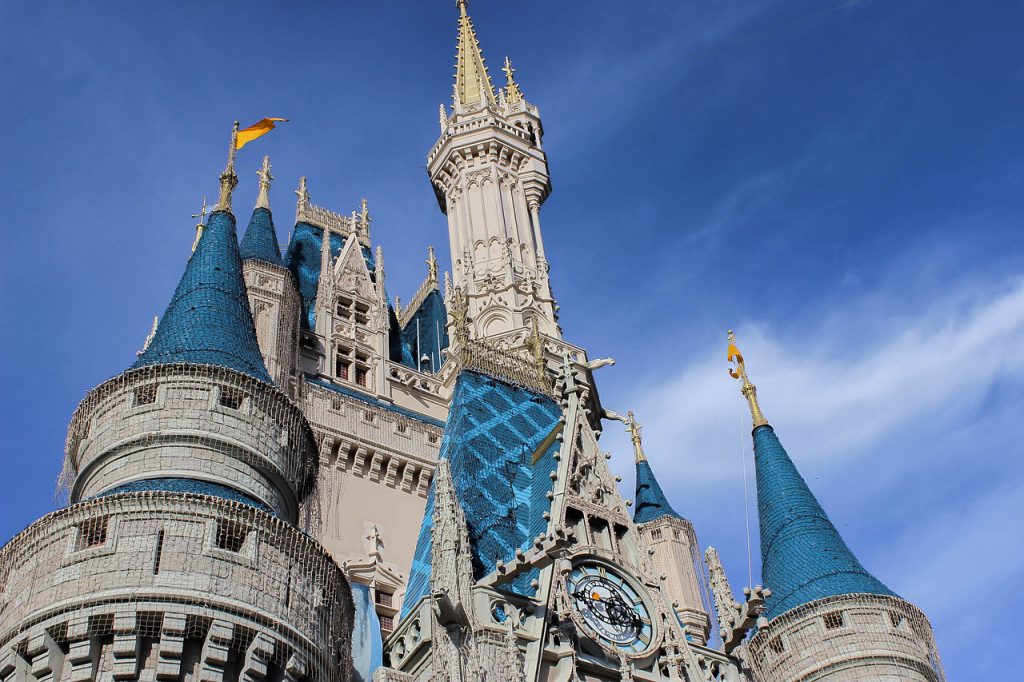 Waiting for others to line up their life with yours will have you waiting FOREVER. It is for this reason that I started going to theme parks alone.
11. Let the Park Staff Know You're Alone
Be sure to inform cast members, hotel concierge, or restaurant servers of your solo travel for possible perks.
Walt Disney World is known for "plussing" guest vacation experiences, so you never know what may happen.
Read: How to Be Alone at Disney Without Feeling Lonely
12. Enjoy the Solo Quest
Have fun and don't overthink it.
Yes, you're at Disney alone, but it's DISNEY WORLD!
The absolute best place to travel solo!
13. Stay Safe
This is the most important tip!
I want you to enjoy all Walt Disney World has to offer on your solo trip, but I wouldn't feel right if I didn't emphasis the need for you to stay safe.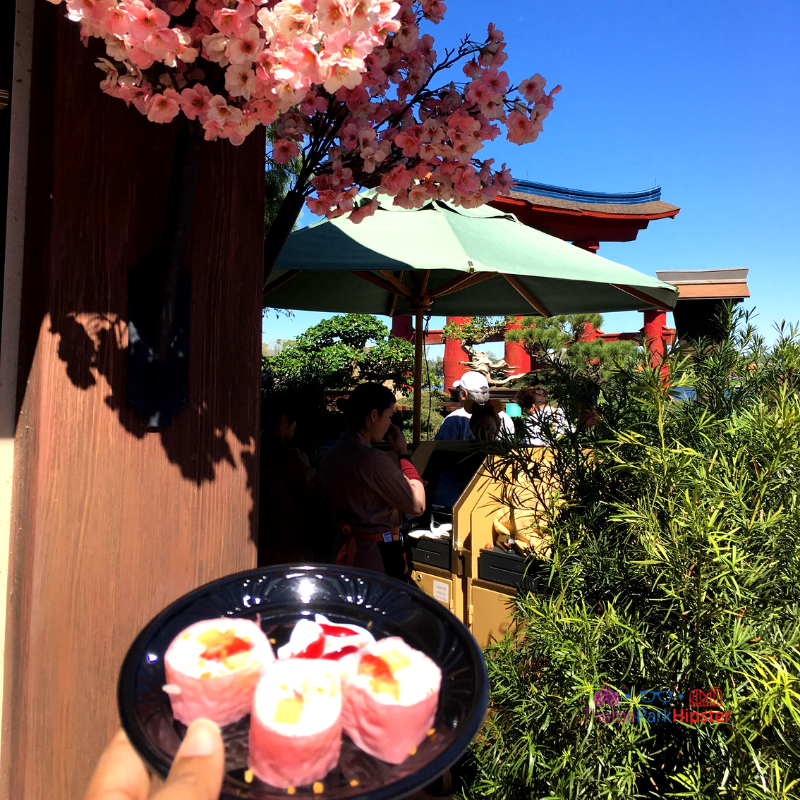 Disney is so immersive that it can take you away from "real life." Unfortunately, not everyone in this world has the best intentions.
Hipster Power Tip: Always stay alert and trust your instincts.
14. Create New Memories
Traveling to Walt Disney World alone is a wonderful way to create new memories. You never know how your day will be and you never know who you may meet.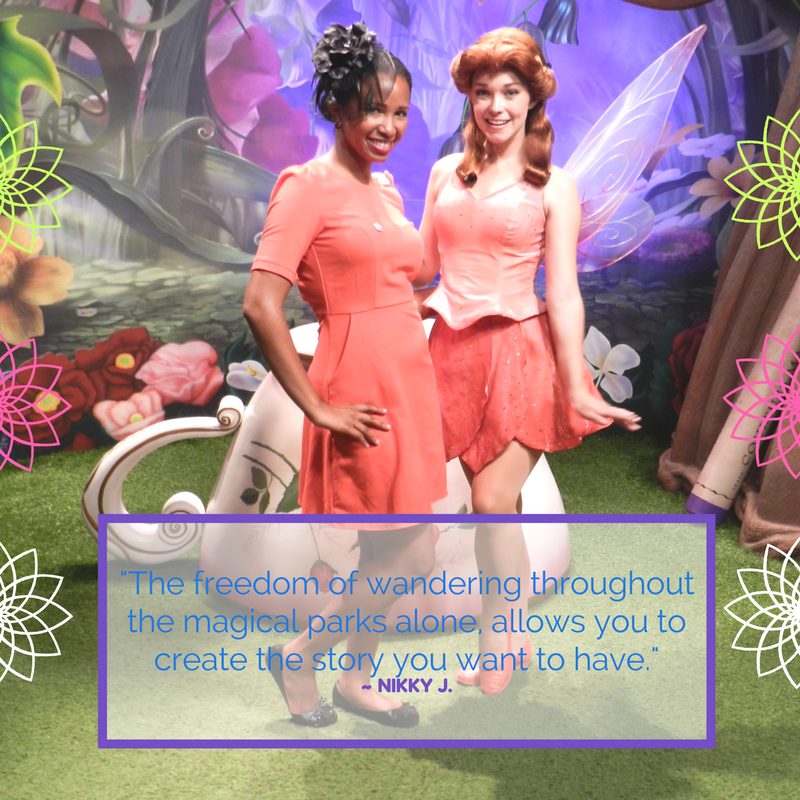 Make it your goal to go all in and experience a vacation like one you've never done before!
15. Remember You're Never Truly Alone
When you arrive at Walt Disney World you are home!
The cast members and Disney guests are all your family, so enjoy every moment of this big family reunion!
What to Know Before You Go
How much does it cost to go to Disney World?
A one-day REGULAR season one day park ticket starts at $109* (prices do fluctuate based on the season).
What day of the week is best to go to Walt Disney World?
Tuesday is the best day of the week to have your solo Disney day. If Tuesday doesn't work, Wednesday and Thursday are good as well.
Don't forget to grab your Disney Packing Checklist below!
What rides at Disney World have Single Rider Line?
The Magic Kingdom currently does not have any single rider attractions.
While planning out your day, you'll want to have your FastPasses for Disney booked as mentioned earlier in this guide and arrive early to the park.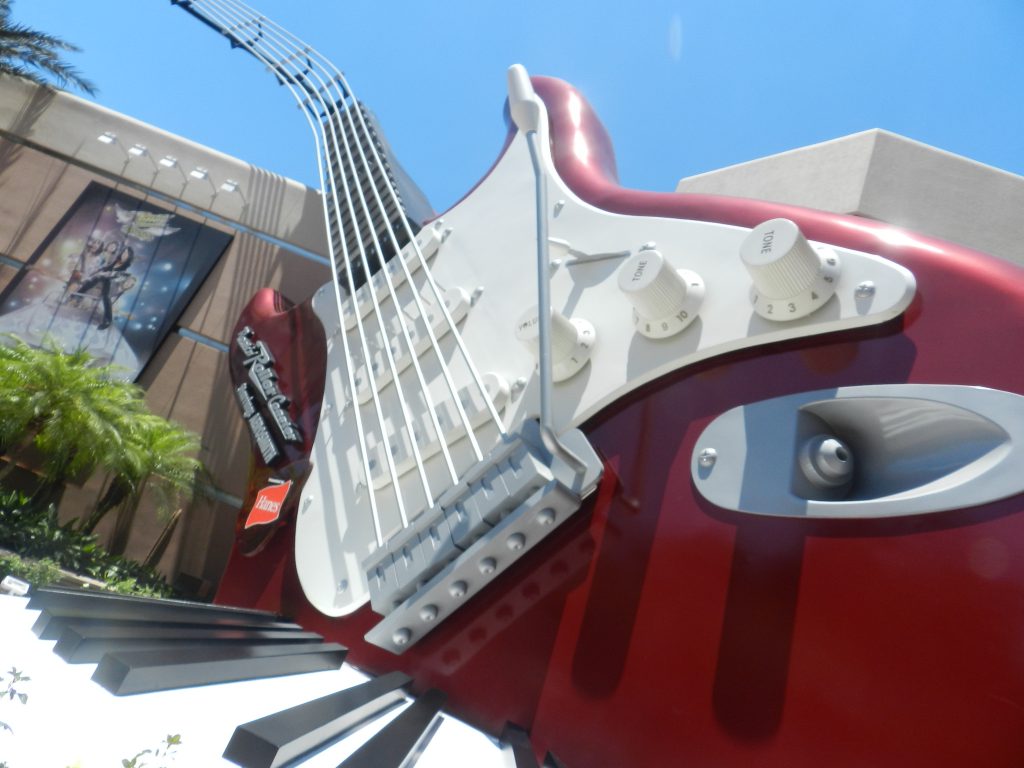 Disney World Single Rider Attractions
Test Track – Epcot
Rock 'n' Roller Coaster – Hollywood Studios
Expedition Everest – Animal Kingdom
Millennium Falcon: Smugglers Run – Hollywood Studios
Ready to start planning your next Disney World vacation? Listen to the latest podcast episode on Apple or on your non-Apple device now!
Final Thoughts on Going to Disney World Alone
Have I convinced you to go to Disney by yourself?
Be courageous, take the leap and go!
Don't spend your life waiting for others schedule to line up with yours in order for you to make that solo trek.
If you want to go to Disney World solo, then go!
Traveling solo to Disney brings me joy. It is my Theme Park Therapy and I want it to become yours.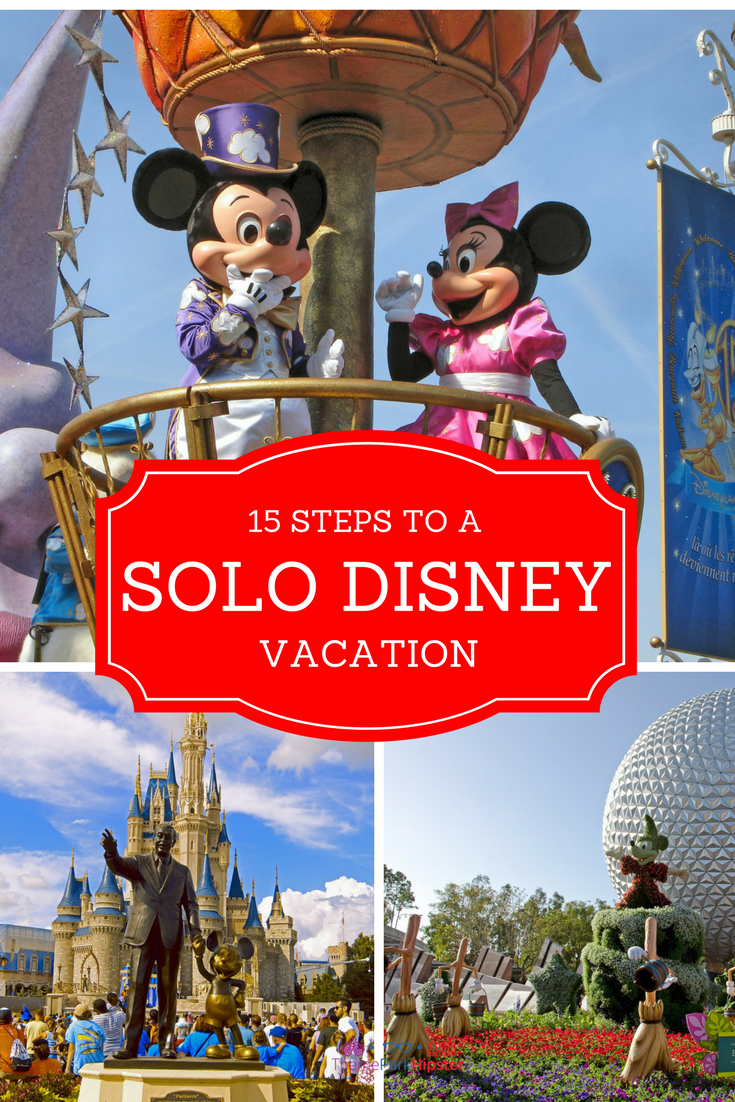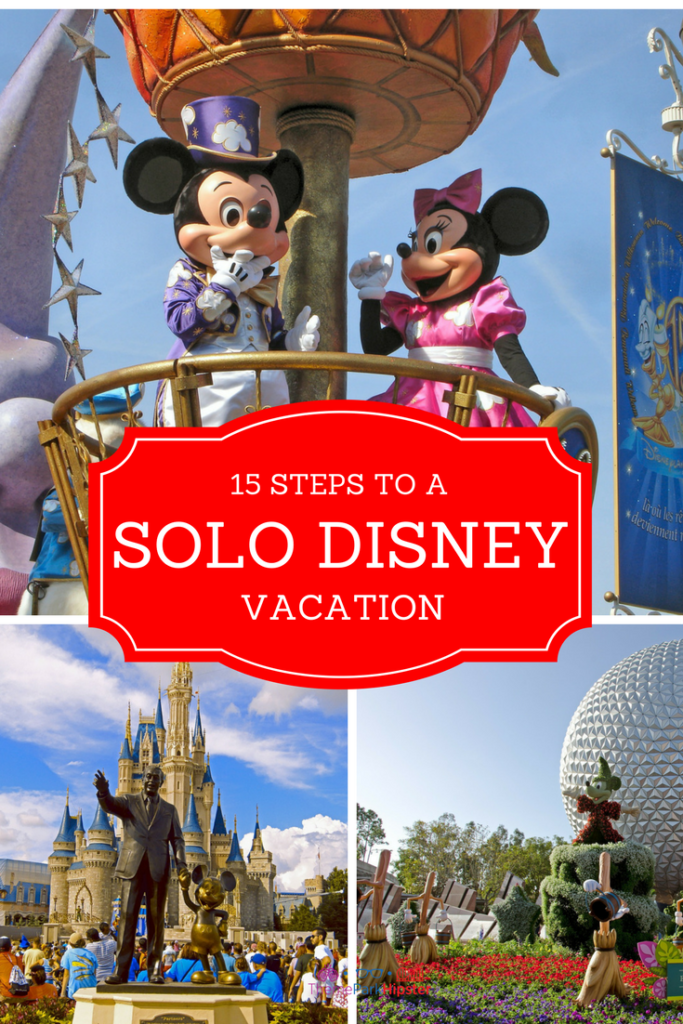 Let me know below if you've ever went to Walt Disney World by yourself? We want to hear about your Disney World solo trip report in the comments below.
Until next time, Happy Park Hopping Hipsters!
NikkyJ
UP NEXT: The REAL Story on Taking a Solo Disney Trip (Solo Traveler Highlight)
(Original Article Date November 12, 2017/Updated July 9, 2020)