You can save money if you know how to do Universal Orlando on a budget!
I don't want you to worry about breaking the bank for a chance at experiencing the famous wizard and the world-class theme park attractions.
Before you start your Universal Orlando budget planner, you should know that the resort has 3 theme parks with another one opening in the future plus multiple hotels to choose from and the famous CityWalk.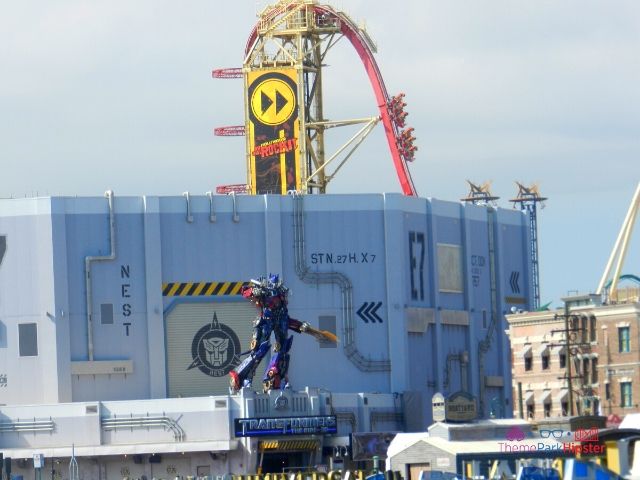 THIS POST MAY CONTAIN AFFILIATE LINKS. PLEASE READ MY DISCLOSURE FOR MORE INFO. Which means if you click on certain links, I may receive a small commission at no additional charge to you.
Universal Orlando Resort Theme Parks:
Islands of Adventure
Universal Studios Florida
Volcano Bay
With all those activities to participate in, you'll want to know these pro tips for doing Universal Orlando the cheap way!
Can you do Universal Studios in one day?
You can if you're super focused!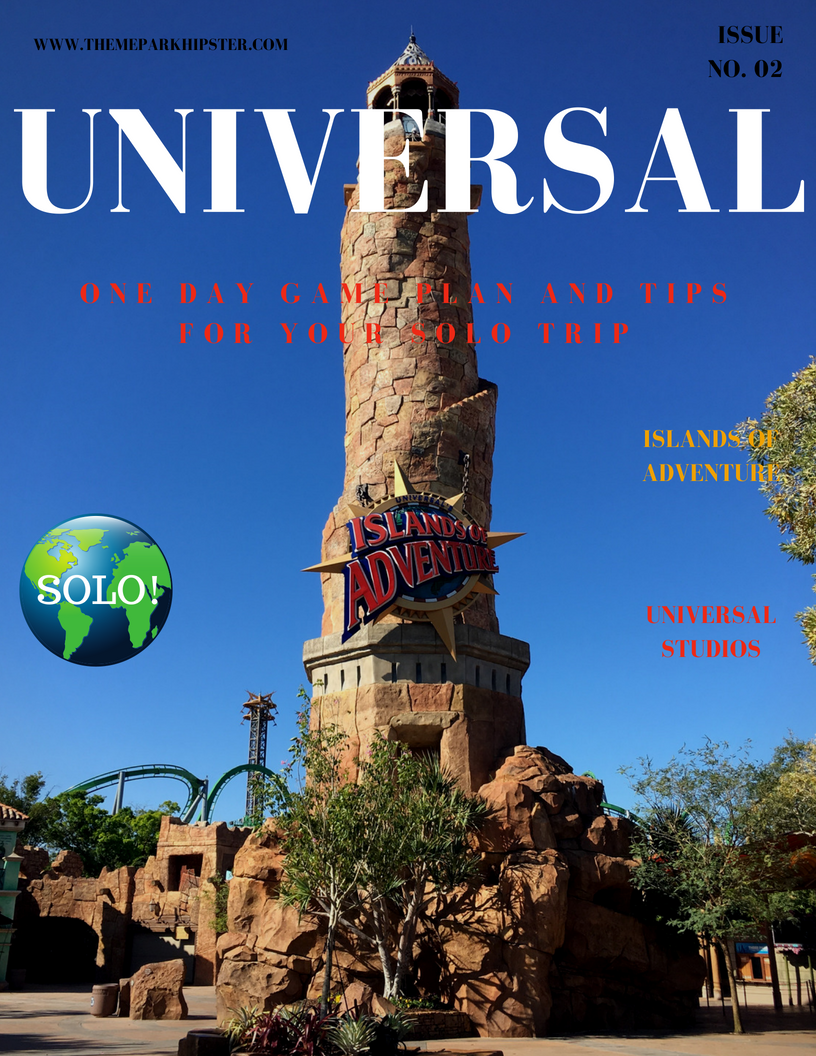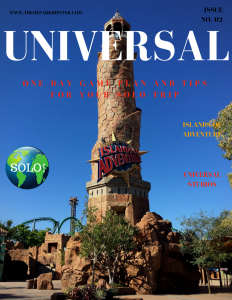 Grab your FREE Universal Orlando Resort solo guidebook here!
19 Universal Orlando Tips and Secrets to Save Money
Now that we have the basics out of the way, let go through ways that you can do Universal Orlando on a budget.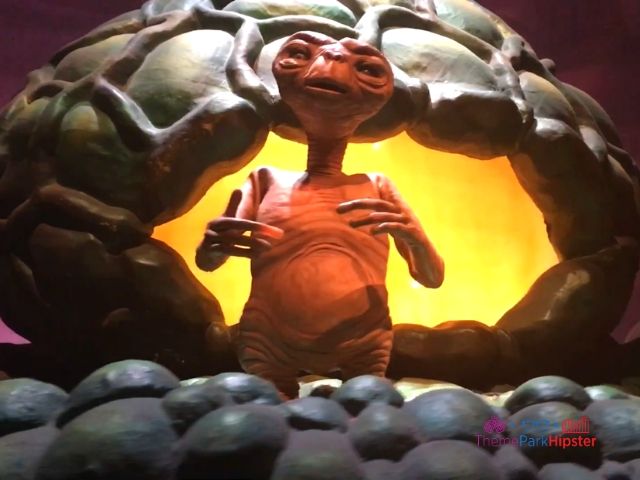 1. Shop Around
Remember that hotels are less expensive off-site. If you do stay onsite you will get special perks such as free transportation within the property, which can save on car rental or cabs.
2. Book a Universal Orlando Vacation Package with Your Tickets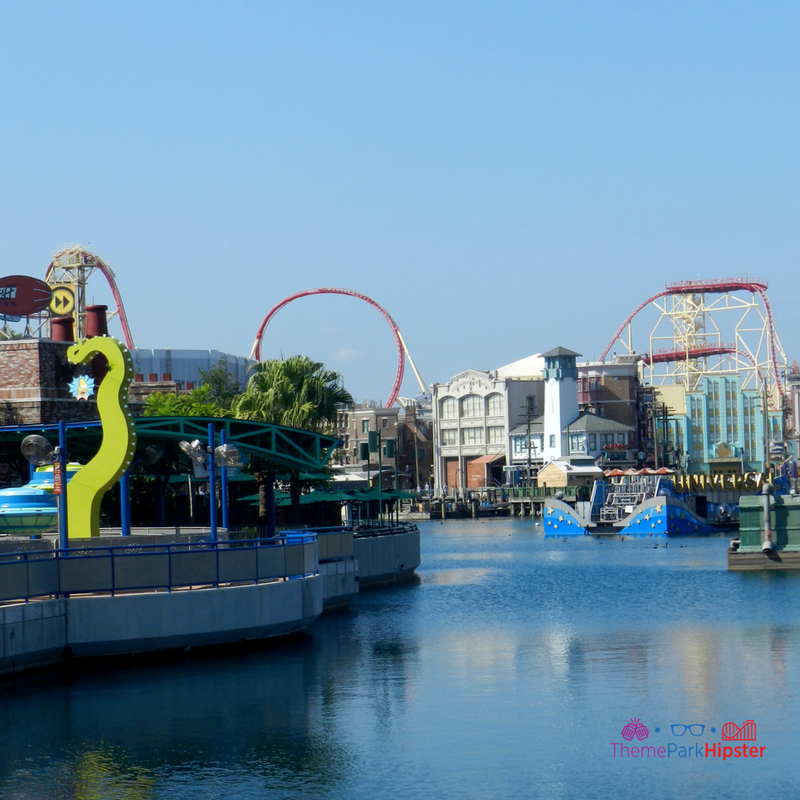 Through the authorize vacation sellers, you will be able to get a significant discount on your Universal Orlando Resort vacation package. Your theme park tickets will also get scooped up in that whole package price.
ORDER NOW to secure your Orlando theme park ticket reservation in the parks! GET MY TICKETS.
3. Use Professional or Club Discounted Rates
If you're a part of a professional organization or travel club, always check to see if they have any theme park discounts. Professional dental, pharmacy, and AAA organizations are just a few examples of companies that have theme park deals.
AAA usually has significant discounts on Universal Orlando theme park tickets, so be sure to look there if you are a part of the organization.
4. Stay at an All-suite Hotel with an In-room Kitchen
This is important because it gives you the chance to save on your dining budget. You can go grocery shopping and based on the planned-out meals, you do breakfast and dinner at your hotel or vacation rental and do a lunch at one of the parks.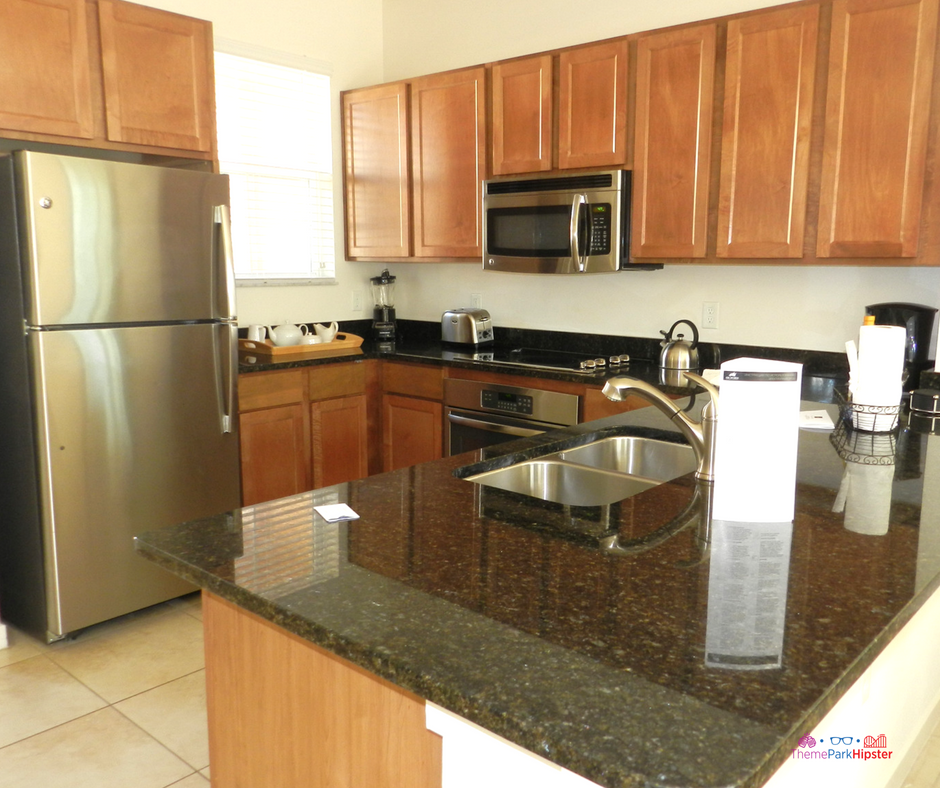 Just have it all mapped out. It will cut your dining budget in half.
Recommended: Universal Orlando Resort On-Site Hotels (Everything You Need to Know)
5. Look for a Flight Leaving on Tuesdays, Wednesdays, or Saturdays
Those days tend to be the cheapest to travel. Booking your actual ticket on a Tuesday mid-afternoon about 3 PM to 4 PM has been said to be the best time to book flights.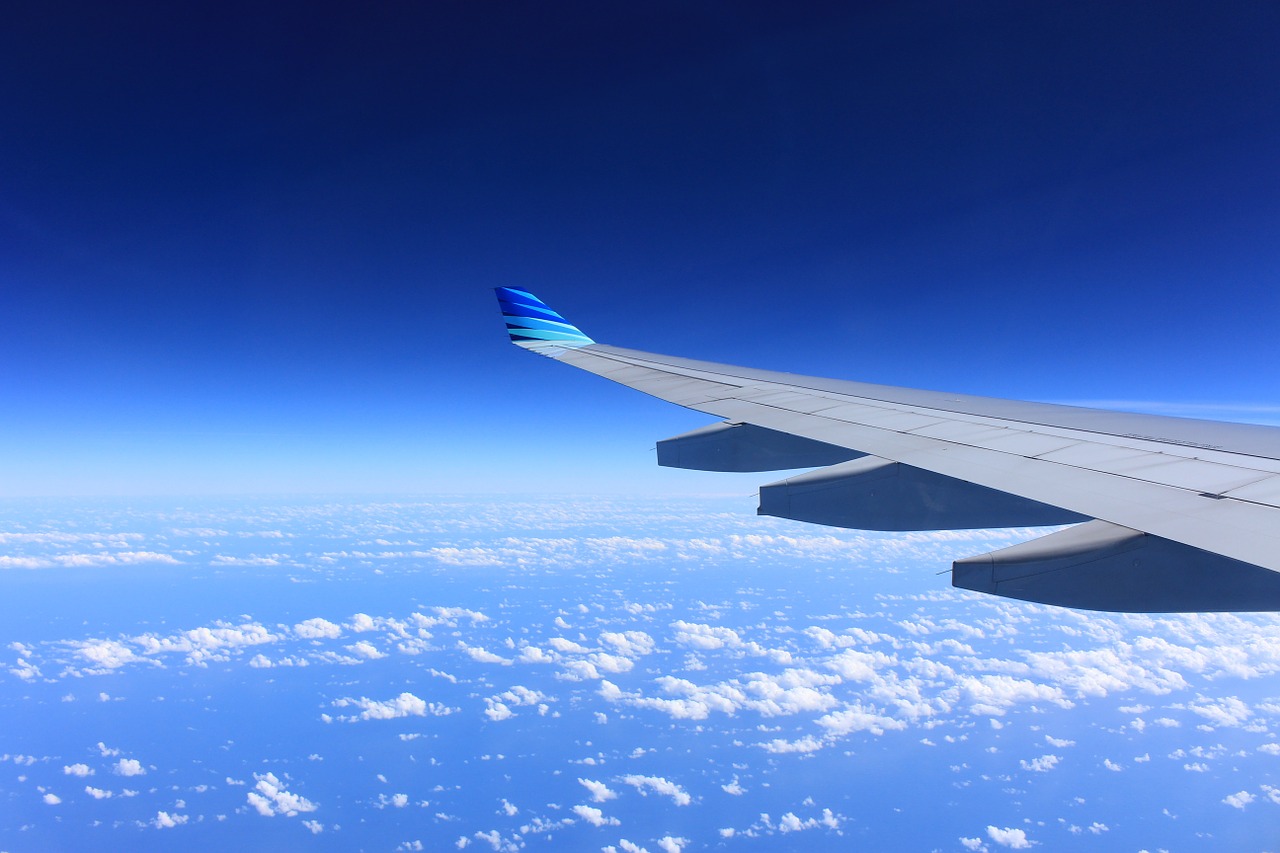 The industry is usually updating prices and for some reason I've been lucky when it comes to booking flights during that time.
Read: How to Find Cheap Flights to Orlando
6. Check Local Travel Agents for Discounts and Deals to help do Universal Orlando on a Budget
There are a lot of authorize travel agents in the Central Florida area. I personally recommend an organization that has a great reputation as a theme park vacation planner.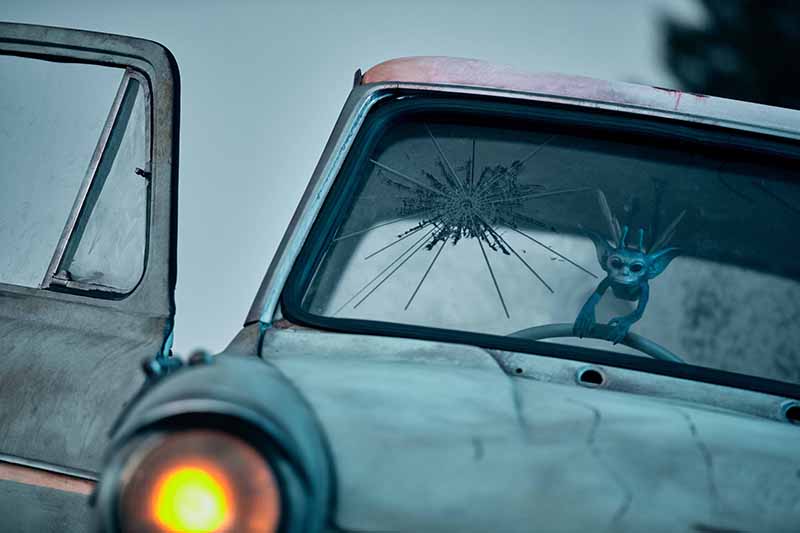 Travel agents can help you put your whole plan together. They usually know the different Universal Orlando discounts and deals that are available right away before anyone.
They also know different time frames that are best for you to book. They're really good with when it comes to planning a customizable Orlando vacation.
7. Get Universal Orlando Tickets from a Trustworthy Website and Purchase the Multi-day Park Pass
Be sure to find discounted Universal Orlando tickets that are one or two days short of your total vacation length.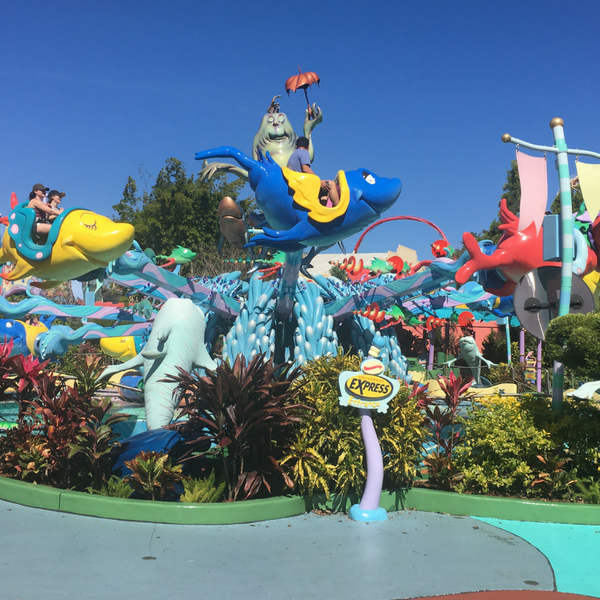 Buy your Universal Studios Florida ticket directly from Universal's website or from a reputable source such as The Park Prodigy or Groupon.com. Both Groupon and The Park Prodigy usually has special rates for Orlando theme park visitors.
ORDER NOW to secure your Orlando theme park ticket reservation in the parks! GET MY TICKETS.
8. Know the Universal Orlando Ticket Breakdown
There are a few options to choose from for Florida residents when buying a ticket for any of the Universal Orlando theme parks.
One day at just one of the parks (Universal Studios Florida or Islands of Adventure) start at $109. While Volcano Bay starts at $80. Both prices depend on the season.
If it's a busier season, then the price will be higher.
How much does it cost to go to Universal Studios, Islands of Adventure, and Volcano Bay?
The best option for you would be to have a 3-park-3-day ticket that starts at $92 per day if you don't want to park hop in the same day or $112 per day if you want to park hop. This gives you plenty of time to go back-and-forth among the parks.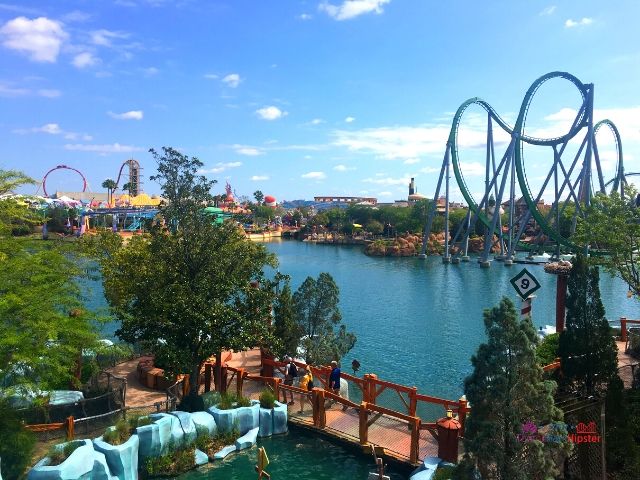 Let's go over some alternative ticket options for you!
3-Park – 2-Day Ticket Starting at $157 Per Day
The 3-Park 2-Day Park-to-Park Florida Resident Ticket entitles one (1) guest admission to Universal Studios Florida™, Universal's Islands of Adventure™ AND Universal's Volcano Bay™ on the same day.
Ticket is valid for any two (2) calendar days during a sixty (60) consecutive calendar day period which includes the first day any portion of the ticket is used.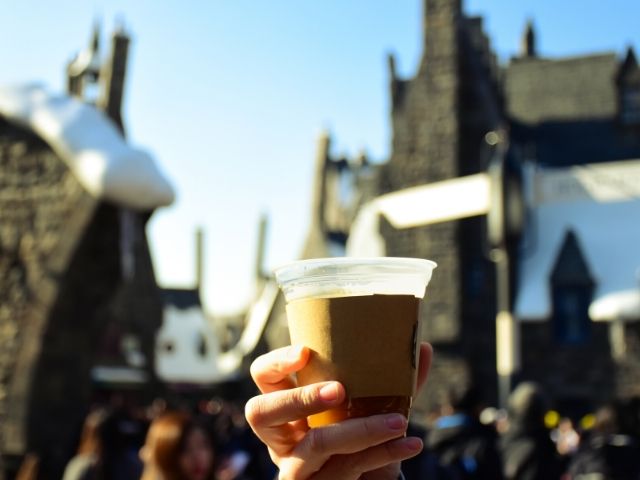 2-Park – 2-Day Ticket Starting at $137 Per Day
The 2-Park 2-Day Park-to-Park Florida Resident Ticket entitles one (1) guest admission to BOTH Universal Studios Florida™ AND Universal's Islands of Adventure™ theme parks on the same day.
Ticket is valid for any two (2) calendar days during a sixty (60) consecutive calendar day period which includes the first day any portion of the ticket is used.
You can view the whole list of ticket options here and save money too!
*Prices are subject to change (always check official website because of price fluctuations).
If you will be at Universal for more than four days, maybe book only two days to go to a park. On the first day in Orlando you may be tired or jet-lagged. Use that day to explore CityWalk or discover your resort.

On your last day, you may not want to go to one of the parks and try to travel back on the same day.
How many days do you need at Universal Studios?
Each Universal Orlando Resort park needs a full day to complete. Maybe two if you have the time and money.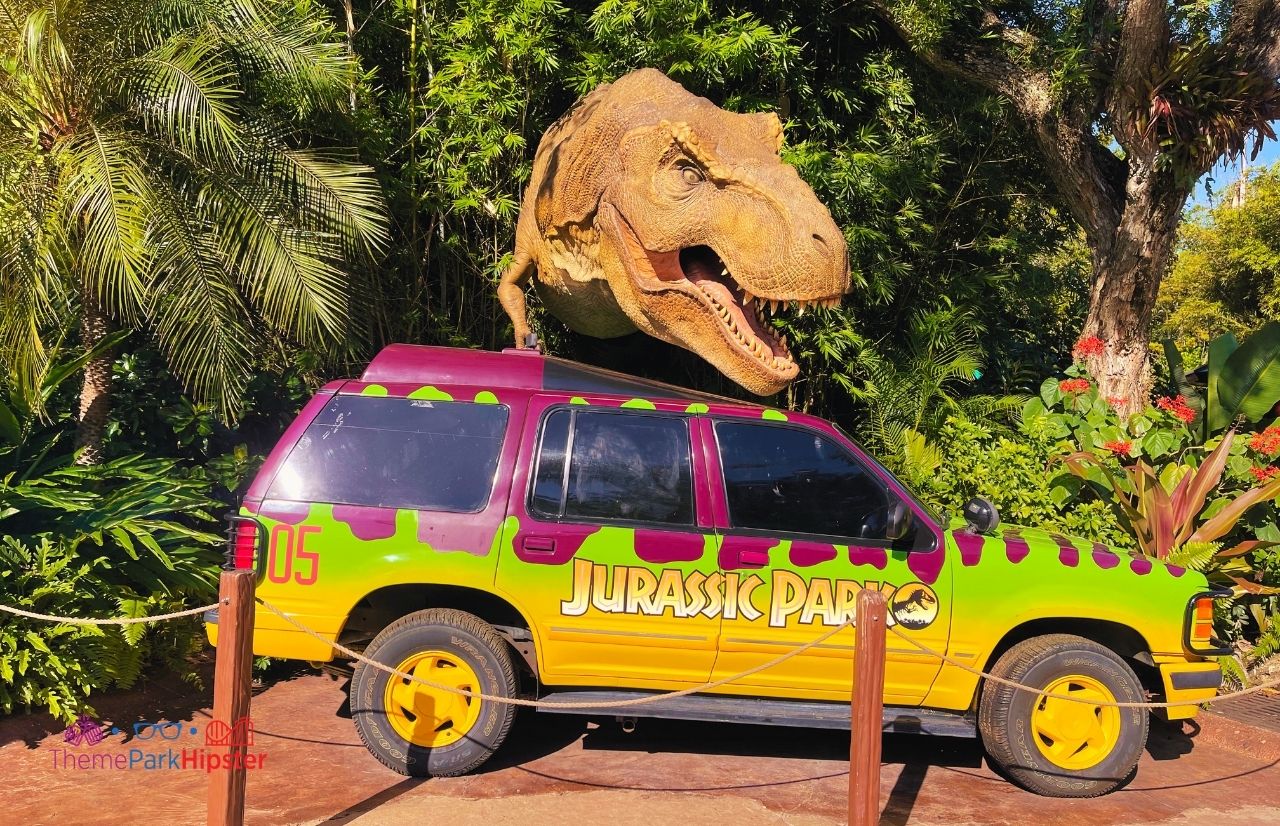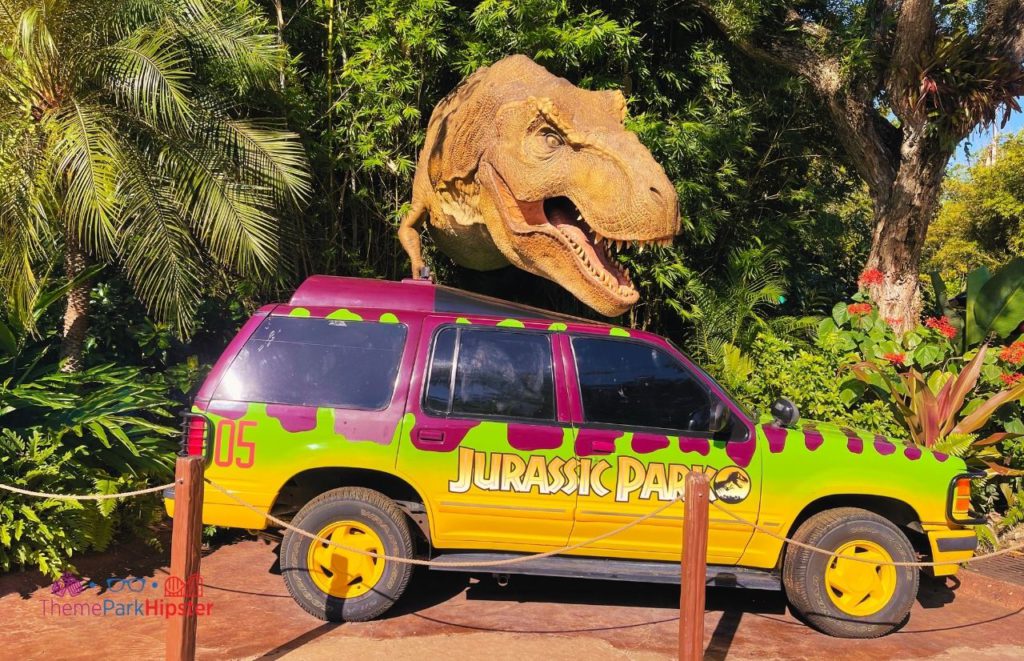 This is why I recommend the 3-park-3-day ticket for Universal Orlando Resort.
If you don't have the time nor the money, then listen to how to do Universal Studios Orlando in one day here!
9. Take Note of the Parking Deals
Self-parking is cheaper after 6:00 pm (unless there's a special event). It is FREE for Florida residents after 6:00 p.m,. which is perfect if you want to spend an evening hanging out and exploring CityWalk.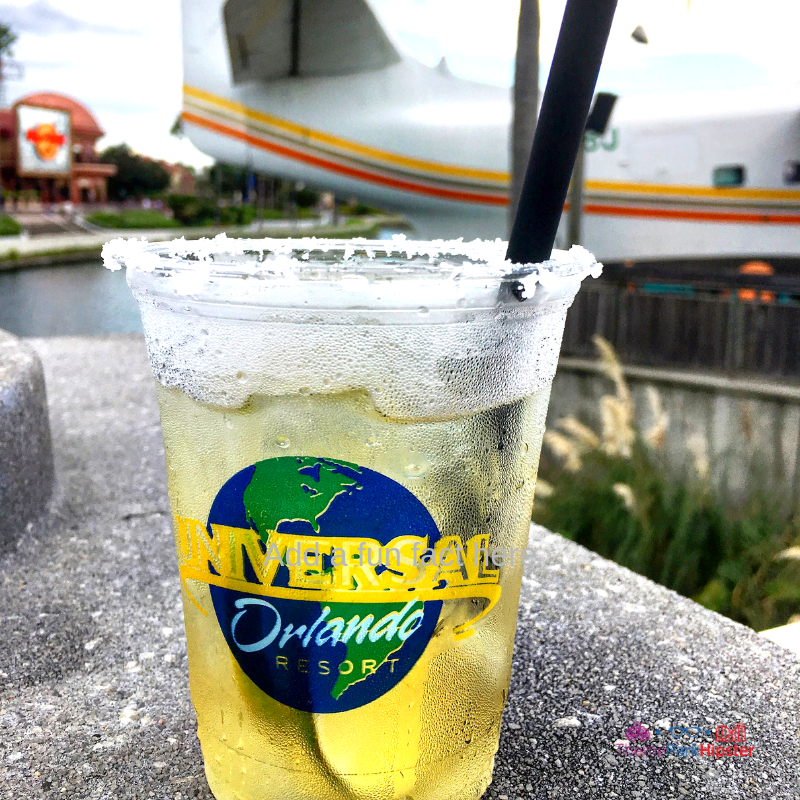 Passholder Parking Deals
Preferred Annual Passholders get FREE self-parking and a reduced price for valet parking at the parks
Premier Annual Passholders get FREE preferred self-parking and FREE valet parking at the parks
Ready to plan your theme park trip? Watch the best vacation planning tips on YouTube. Get started here!
10. Do Free (or almost free) Activities at Universal Orlando
There are so many other things you can do at Universal Orlando Resort for free…or almost free. Such as hanging out in CityWalk and exploring the beautiful resorts.
Things to Do at Universal for Free
Take a Free Water Taxi Ride
Enjoy the Italian piazza at Loews' Portofino Bay Hotel
Have fun in the Splash Zone Areas of Universal CityWalk
Dance along with the live DJ most nights on CityWalk
Do your own resort hopping tour
11. Take Advantage of Universal Orlando Freebies and Souvenirs
Hopefully your Universal trip does not dig too deep into your wallet. In case it does, take advantage of some of the free stuff you can grab while enjoying the parks.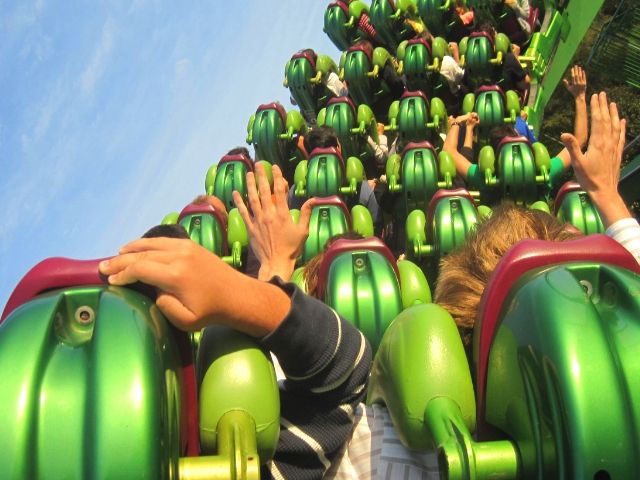 Free Universal Orlando Items:
Celebration buttons
Birthday Drink at Pat O'Brien's in CityWalk by joining the Pat O'Brien's Birthday List and E-Club
Stickers
Free Coupon Book with up to $150 in discounts if you purchase any Multi-Day, Park-To-Park theme park ticket on Universal's website
Cup of water at theme park kiosks
12. Use Discounted Travel Sites for Hotel Deals
Book portions of your vacation through website like Hotels.com for great hotel deals. Hotels.com offers a FREE night special.
When you book 10 hotel nights through their website, you'll receive one night free. You may get one of your nights at a participating Universal area hotel for free.
Save up to 25% on mobile exclusive offers with Hotels.com TODAY!
13. Book Vacation During the Off-season
Be sure to use Universal Orlando crowd calendars to help you determine the best season to book your Orlando vacation. I recommend early November or mid-January.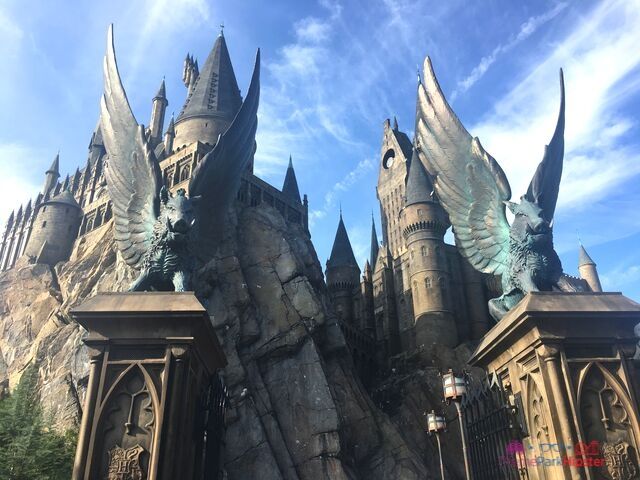 You will be able to maximize your days and really enjoy the whole property offered by Universal Orlando Resort.
Best Times to Visit Universal Studios Florida
January
February
April
November
These months are closely followed by March, May, September, and October as still pretty decent visiting times.
14. Don't Forget About a Vacation Home Rental
A vacation home is another great option where you can get a wonderful deal on lodging for your Florida vacation. Top Villas has one of the best villa rental agents in the world, offering the best homes, the best service and the lowest rates guaranteed.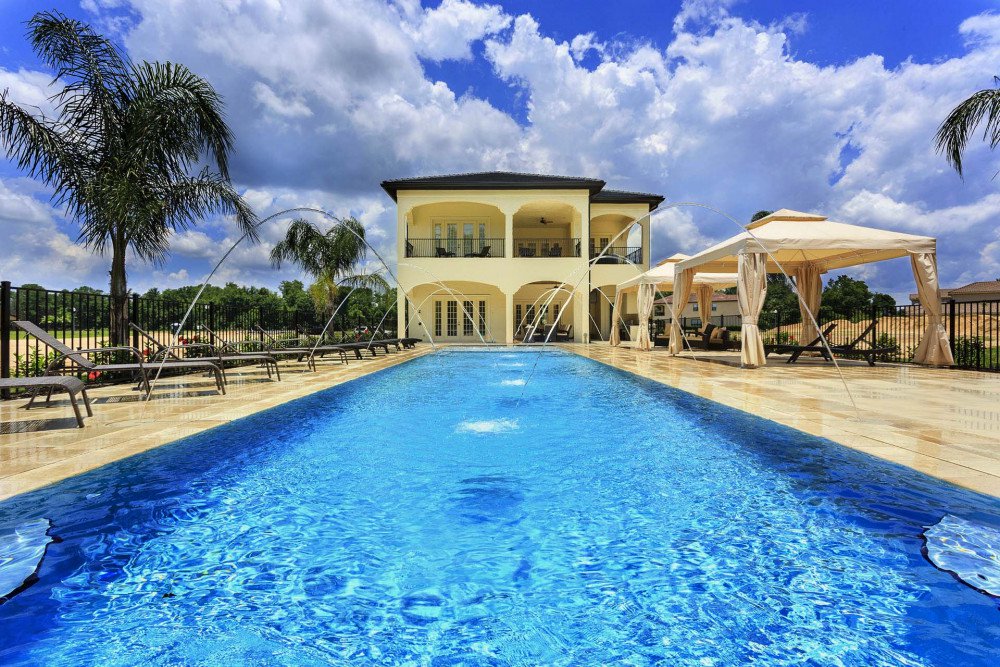 I am a fan of vacation home rentals with resort amenities for families or friends traveling to Orlando on an extended vacation.
15. Know How to Save Money on Food at Universal Orlando
If you're not planning on being at Universal Orlando Resort for more than 4 days and you usually eat light, then I say stock up on a few snacks to store in your hotel room from a local grocery store.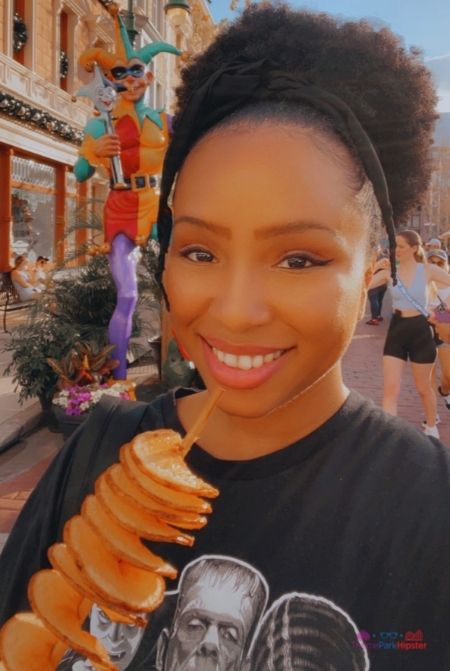 If you have breakfast and dinner covered with your food stored in the hotel room, then you can plan for one meal a day (lunch) inside of the parks. This is one of my favorite ways to do Universal Orlando on a budget.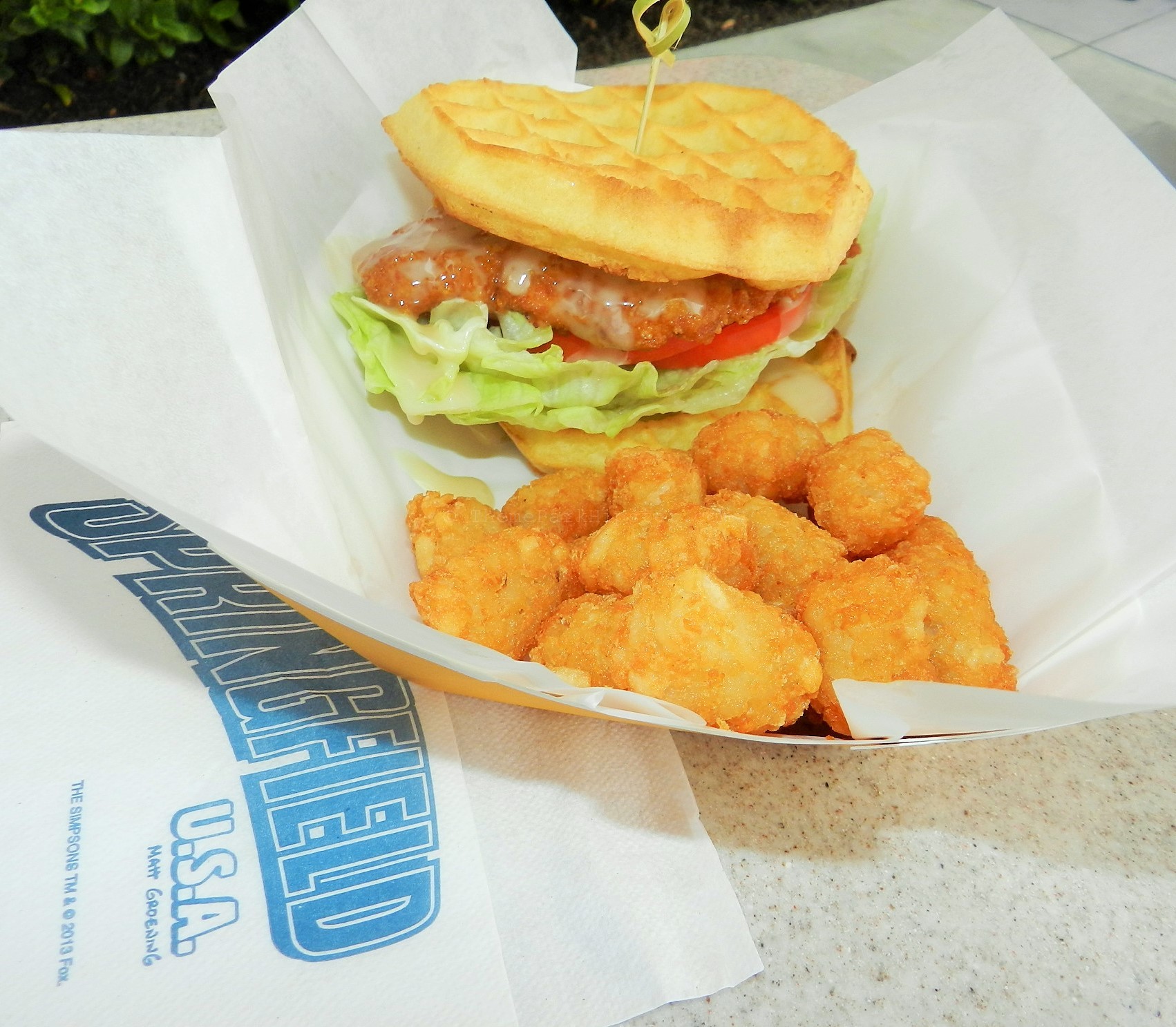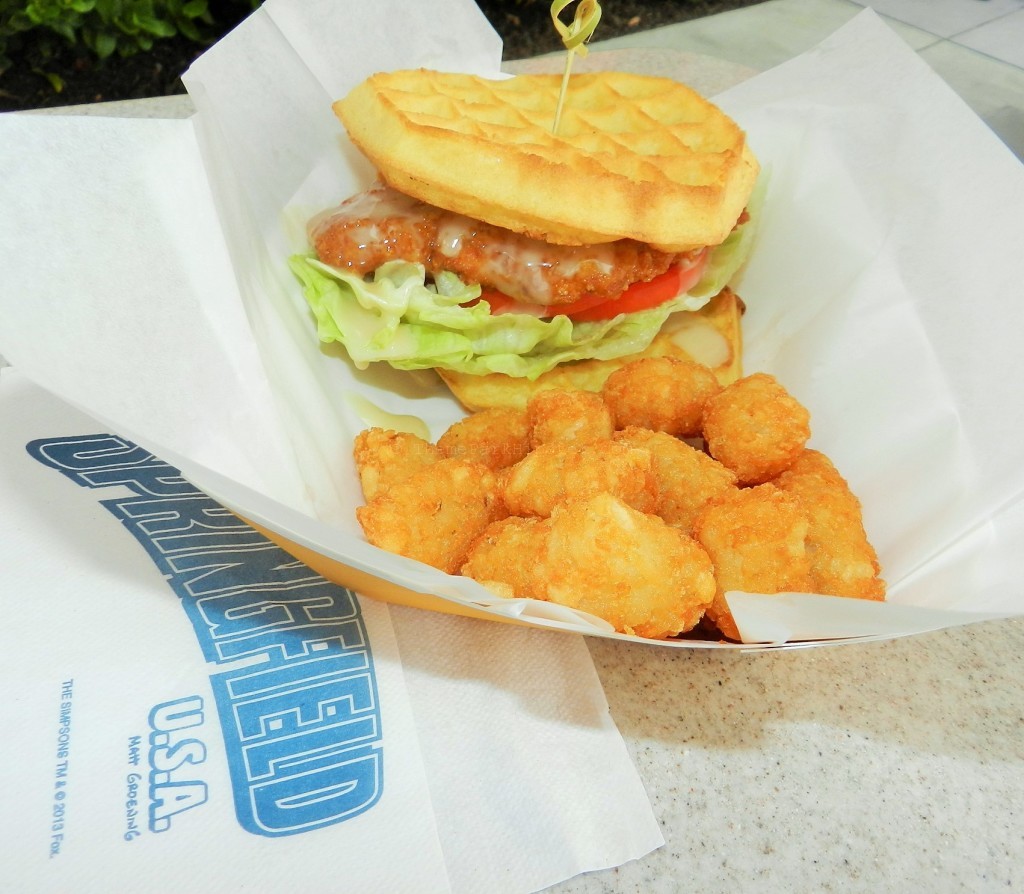 September is Orlando Magical Dining Month where high-end Orlando restaurants feature three-course, prix fixe dinners at an exceptional value. Some of the restaurants at Universal Orlando participate during this event, so you may be able to get a better dining option using this offer.
Refillable Drinks & Popcorn Buckets
You can also use refillable souvenir cups and buckets like the Coke Freestyle Souvenir Cup, the refillable buckets of popcorn, and the regular park beverage souvenir cup that can be purchased for one price and refilled throughout the day for a low cost.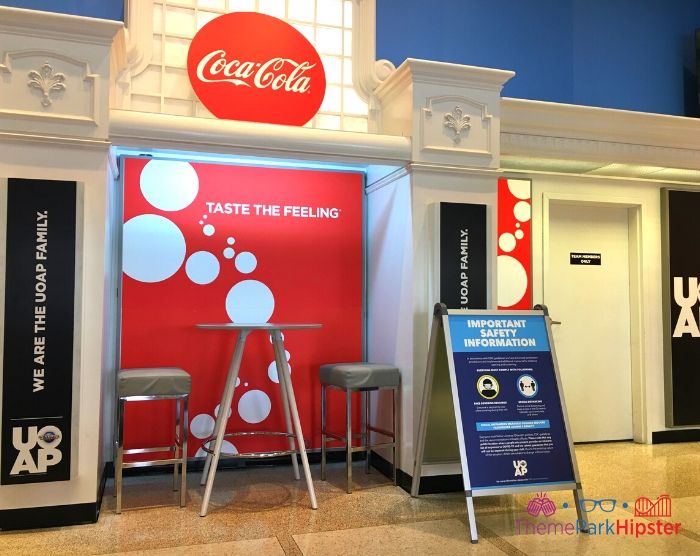 You can reuse the souvenir cups on another visit and refill them at whatever the current reduced refillable charge is at that time.
Ready to start planning your next Universal Orlando vacation? Listen to the latest podcast episode on Apple or on your non-Apple device now!
16. Bring Your Own Snacks and Water
As mentioned briefly, having snacks and water will help hold you over between your meals. It's also good to pack a light lunch if you want to avoid paying the cost of meals at the Universal Parks.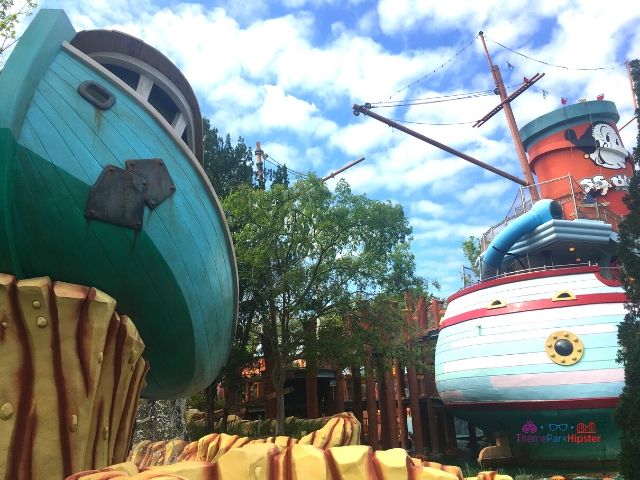 I usually pack a small sandwich and snacks with one meal in the park to treat myself on those solo days at Universal Orlando.
Water is very important to have especially in the severe summer heat. Be sure your snacks are within the Universal Orlando guidelines.
Acceptable items to bring into Universal Orlando Parks:
Bottled water
Small snacks that do not require heating
Any food required for medical purposes and medically indicated nutritional supplements
Food required for special dietary needs
Baby food/baby formula
Soft-sided insulated bags no larger than 8.5″ wide x 6″ high x 6″ deep
Prohibited items at Universal Orlando Parks:
Alcoholic beverages
Picnic lunches
Food that requires heating or refrigeration
Glass containers
Hard-sided coolers
Soft-sided coolers larger than 8.5″ wide x 6″ high x 6″ deep
Suitcases and bags with wheels
Folding chairs
Clothing with offensive language or content
Clothing that represents someone as emergency personnel
Weapons of any kind
Watch the Full Universal Orlando Packing List Video here on YouTube!
17. Purchase Universal Orlando Souvenirs Offsite
You can use websites like Amazon. to get quite a few of your Universal gear and swag. Also, local stores like Target, usually have a vast collection of Universal Orlando Resort merchandise for lower retail prices.
18. Buy Ponchos, Water, and Sunscreen Prior to Your Visit
Don't get caught up in the Orlando rain and the Universal Orlando $20 price of a poncho.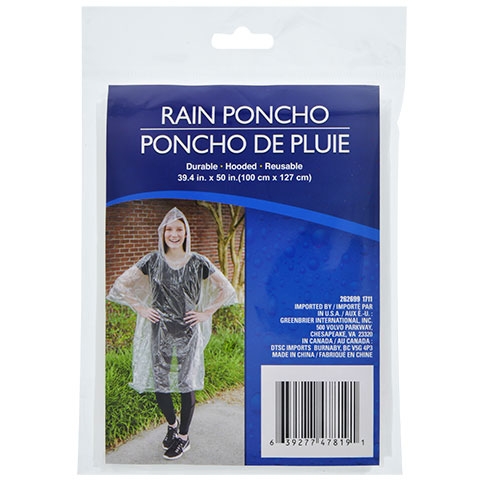 A lot of the items such as a poncho, sunscreen, and water can be bought at Dollar Tree for as little as $1.00.
19. Use Discount Websites for Cheap Orlando Activities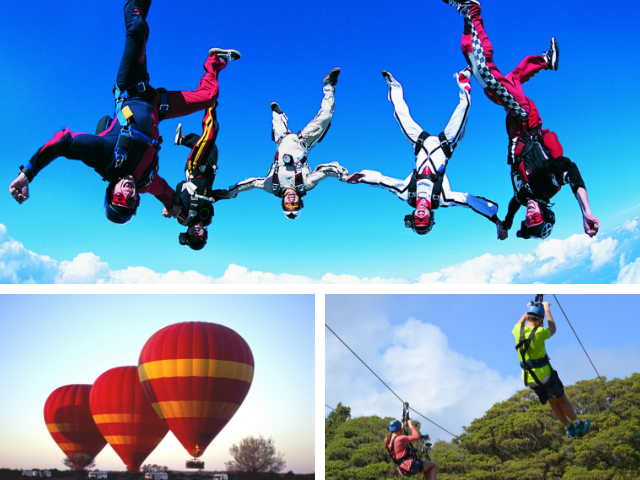 Get great discounts on different activities happening around Orlando. Websites such as Groupon has some of the best activities to do off of the Universal Orlando Resort properties.
Final Thoughts on Doing Universal Orlando on a Budget
I truly hope these Universal Orlando saving tips help you save and budget well on your next trip.
You may be thinking…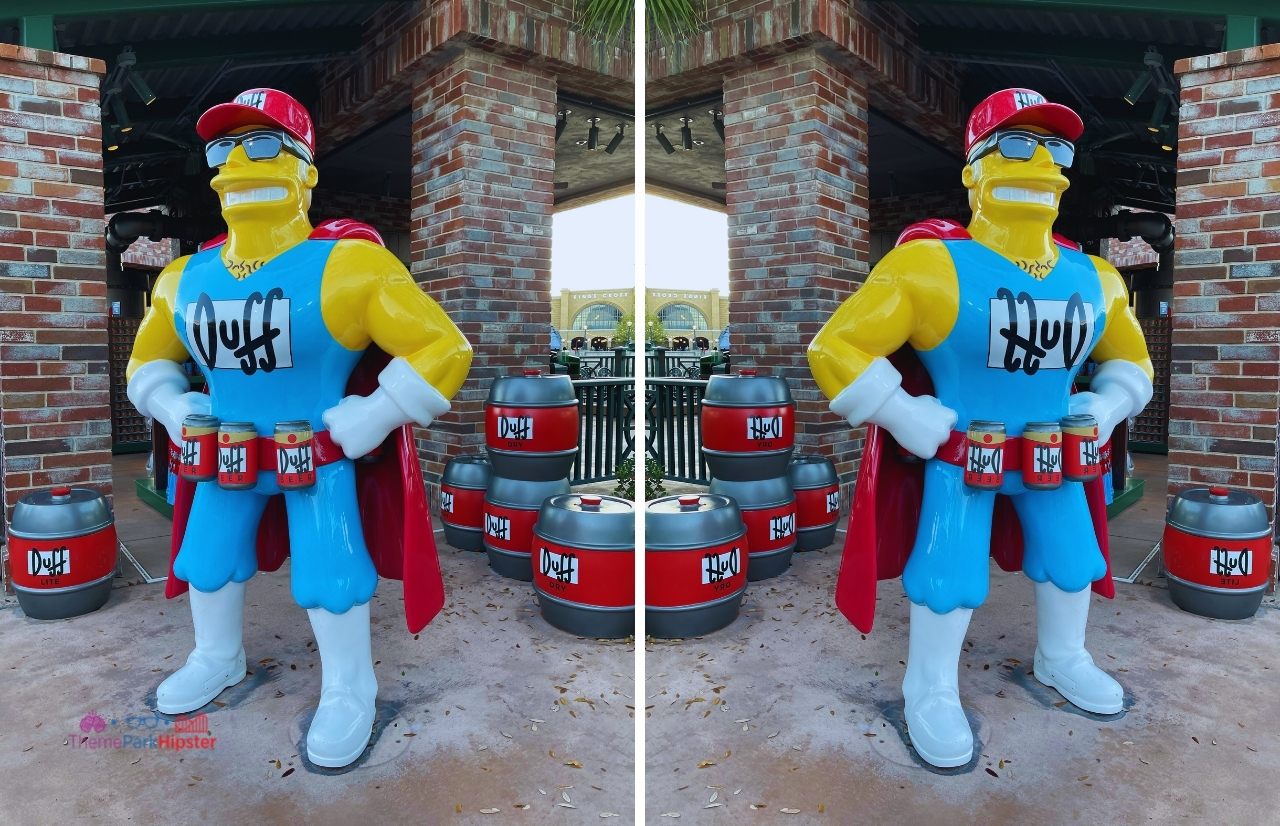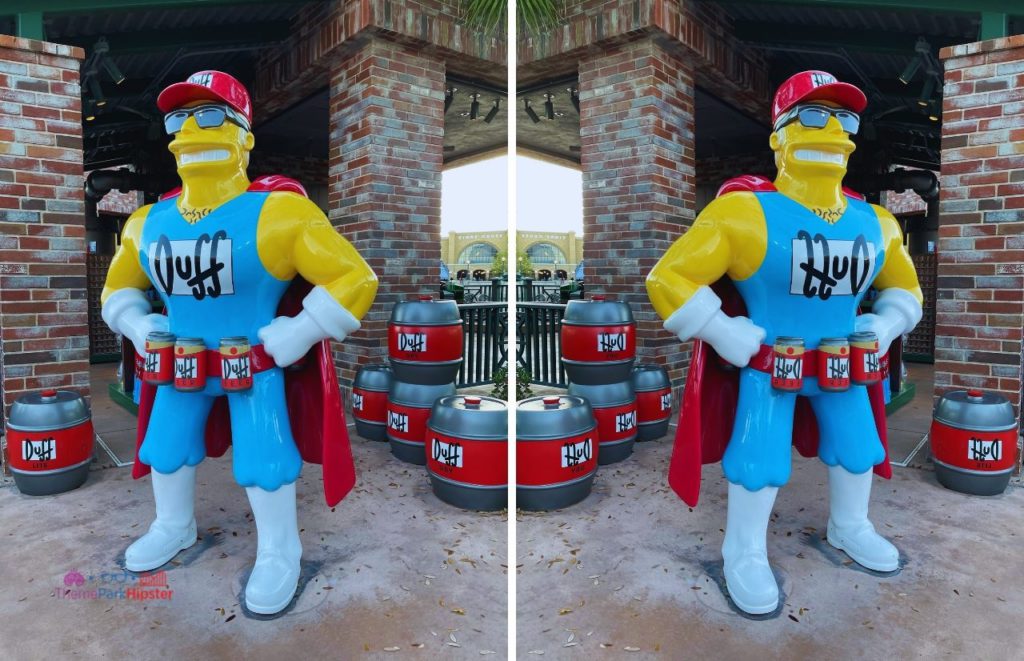 "How much should I save for Universal Studios?"
If you budget for:
Ticket: ~ $128
Parking at Universal Orlando ~ $28
Food ~ $45
Merchandise ~ $65
Your total for a solo day trip to Universal Studios would be ~ $266
Overall, use the tips in this article to help cut down as much of this cost as possible!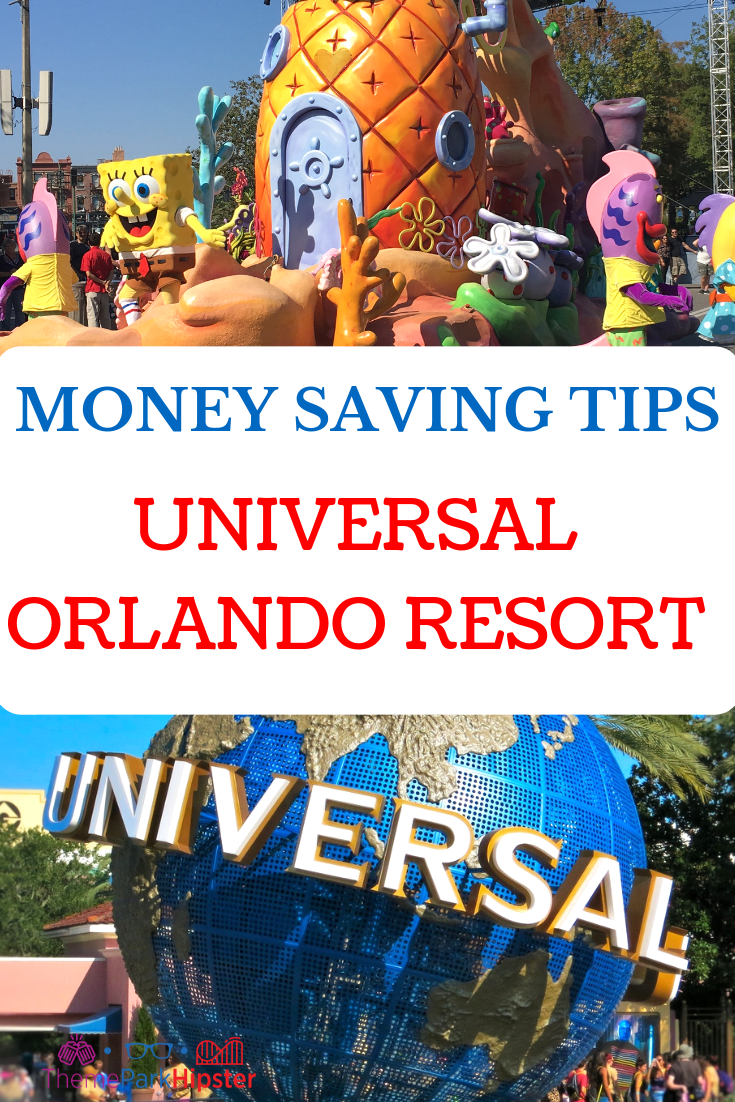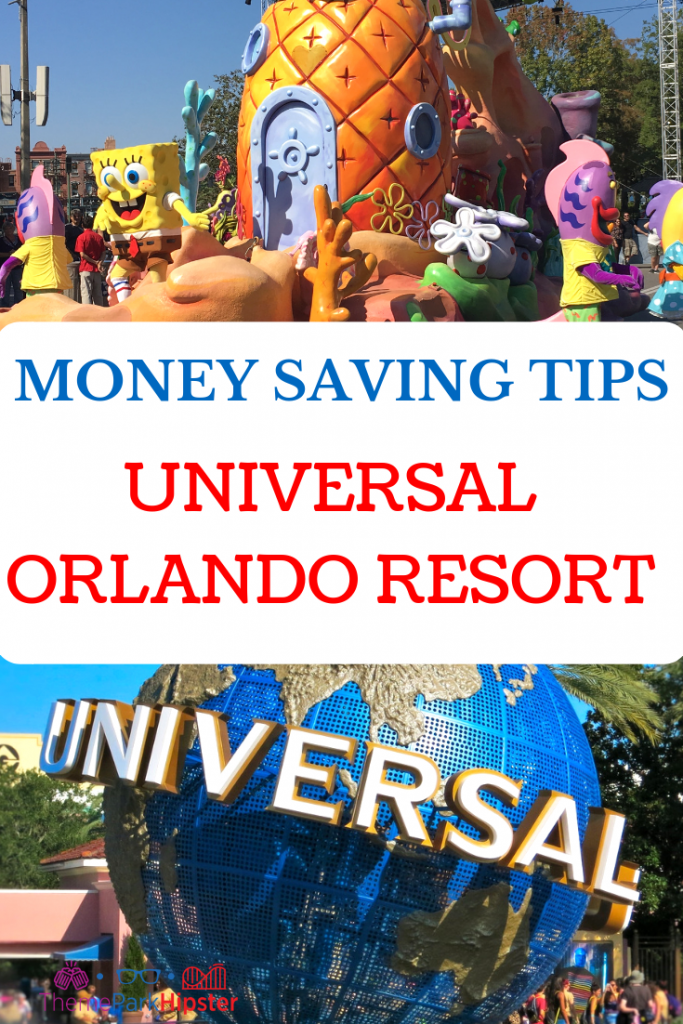 Let me know some money saving tips you use when doing Universal Orlando on a budget in the comments section below!
If you enjoyed this article, then you'll love these:
Until next time, Happy Park Hopping Hipsters!
NikkyJ
(Original Article Date: March 17, 2019/Updated May 9, 2022)