Are you ready to find some of the best hotels near Universal Orlando for solo travelers?
Sometimes, we solo travelers like to do what I call, "Ball on a budget."
No shame in that of course but sometimes the great thing about traveling alone is your ability to just go and visit the theme parks, even just for a quick weekend.
I am guilty of doing that many, many times.
And sometimes you do not want to pay a lot for your hotel, especially when you won't be in it much, besides to lay your head.
But you don't want to be in a disreputable place or area either. This is where I come in with my travel agent expertise to help you out!
I have scouted out the five best hotels near the Universal Orlando Resort that are great for solo travelers to stay during their next trip.
Whether it's a quick weekend getaway or an extended stay, you will feel great laying your head in these places!
THIS POST MAY CONTAIN AFFILIATE LINKS. PLEASE READ MY DISCLOSURE FOR MORE INFO. Which means if you click on certain links, I may receive a small commission at no additional charge to you.
Here is what we will be covering today about each:
Distance to Universal
Price
Amenities
Room Types
Pros/Cons
Something to note is that all of these hotels are taking steps and measures to ensure safety for every guests post Pandemic.
This should help you when deciding which of the hotels near Universal Orlando will work the best for you!
1. Hilton Garden Inn Orlando International Drive North
Hilton Garden Inn is a fantastic option when it comes to off property hotels! It is right off I-4 and only 2 miles away from Universal Orlando Resort.
It's even 8 minutes away from the Orlando International Premium Outlets if you get in the mood to shop a bit.
Nearby are 300 different dining options and entertainment activities to choose from, so you needn't go far if you don't want to dine on property for breakfast or dinner.
What to Expect at this Orlando Hotel
This hotel boasts 158 guest rooms starting at $95 a night, which is perfect for a quick weekend!
The room types include rooms with two double beds, king beds and king beds with sofa beds and pool views.
Hilton Garden Inn Orlando International Drive Amenities
They also have accessible and connecting rooms available for guests as well.
With your stay includes free parking, free Wi-Fi, non-smoking and pet friendly rooms, access to the outdoor pool, fitness and business center, whirlpool spa, tiki bar, fire pit and an on-site restaurant that serves up breakfast, lunch and dinner.
This makes it one of the best hotels near Universal Orlando for solo travelers.
Pros and Cons of Staying at the Hilton Garden Inn Orlando International Drive
One of the awesome pros about this hotel is that they have shuttles that can take you to and from Universal Orlando and SeaWorld Orlando.
You are also able to schedule a housecleaning during your stay at the front desk upon request.
Check in is at 3 p.m. and check out is at noon which gives you time to rest from your theme park ventures before you depart.
One of the downsides is that while the hotel has the basics when it comes to the room, it is a bit dated. However, it's still comfortable for a stay.
Some Hilton Honors Members have reported issues with credits as well, so something to keep in mind.
Book Your Hilton Garden Inn Orlando room TODAY!
2. Wyndham Orlando Resort International Drive
This hotel is one of I have stayed at recently and was graciously invited to stay at by the staff.
Not only is it close to Universal Orlando Resort and SeaWorld Orlando, it's also steps away from ICON Park, a popular entertainment district on International Drive.
It has recently undergone a few changes and refurbishments.
What to Expect at this Orlando Hotel
Rooms are fairly affordable, starting at $97 a night. The hotel features serene, tropical gardens and courtyards, offering up many options for relaxation and resting.
The Room Options at Wyndham Orlando Resort International Drive
2 double beds
Deluxe 1 king bed
Premium 1 king bed
2 double beds premium view
Premium view king bed
King bed junior suite
1 king bed family bunk room
Family bunk room 2 double beds
Accessible rooms are also available and there are a total of 537 rooms and 76 suites will assure you comfort and ease of access to special requests for your room.
Making it one of the best hotels near Universal Orlando for solo travelers.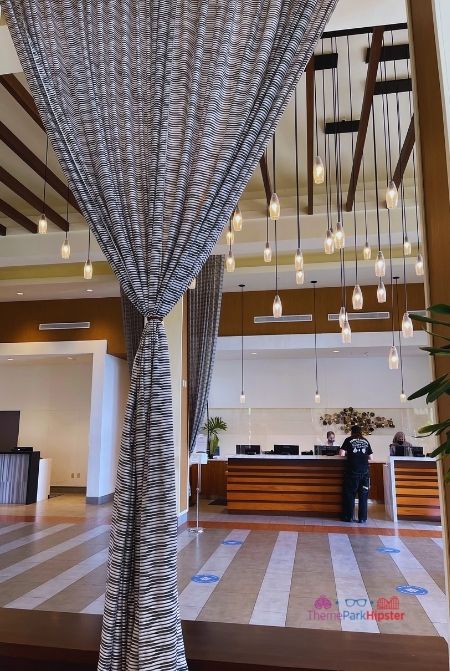 ORDER NOW to secure your Universal Studios theme park ticket! GET MY TICKETS.
Wyndham Orlando Resort Amenities
The resort has several amenities including free Wi-Fi, early and late check in and out available, outdoor pool, whirlpool spa, fitness and business center and sauna and steam rooms.
The hotel is also pet friendly, non-smoking and has on-site parking. The breakfast, bar and on-site restaurant and cafe allow you to get your fill without leaving.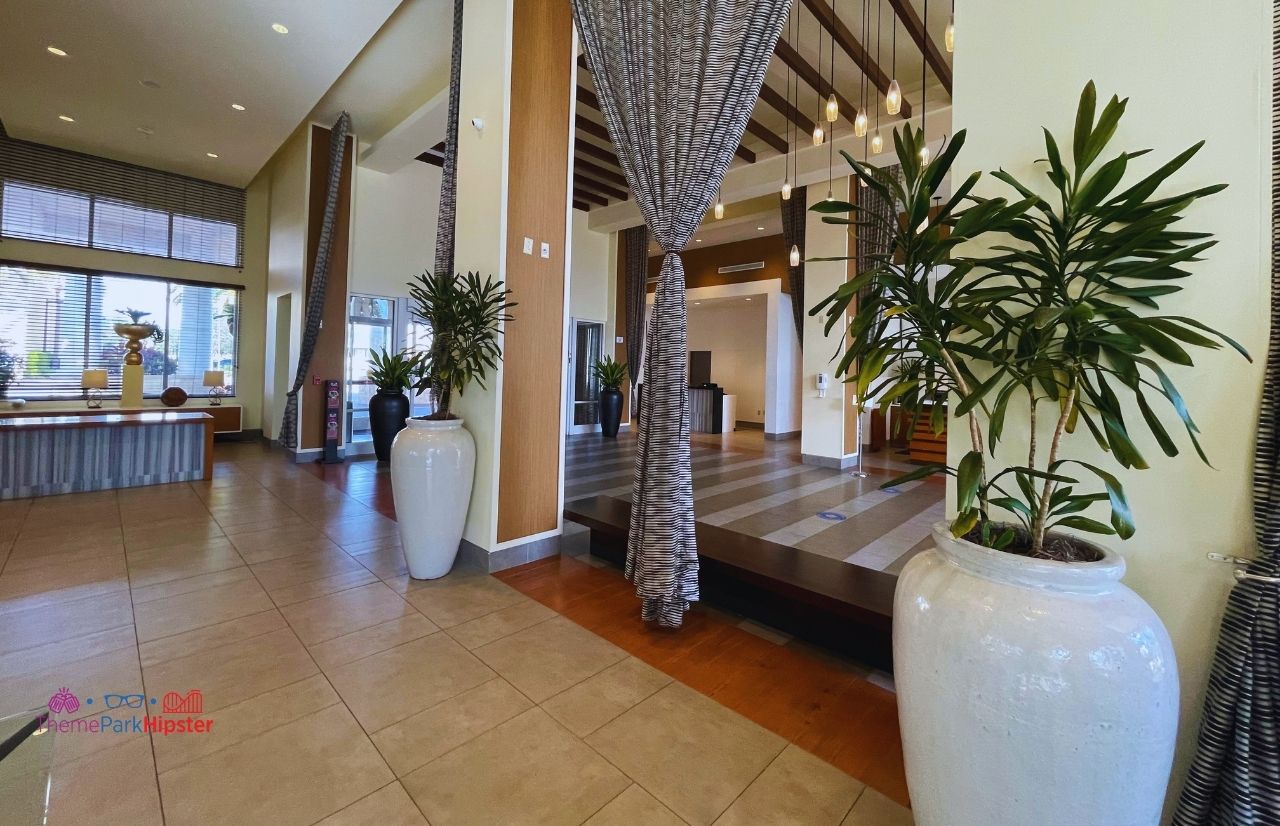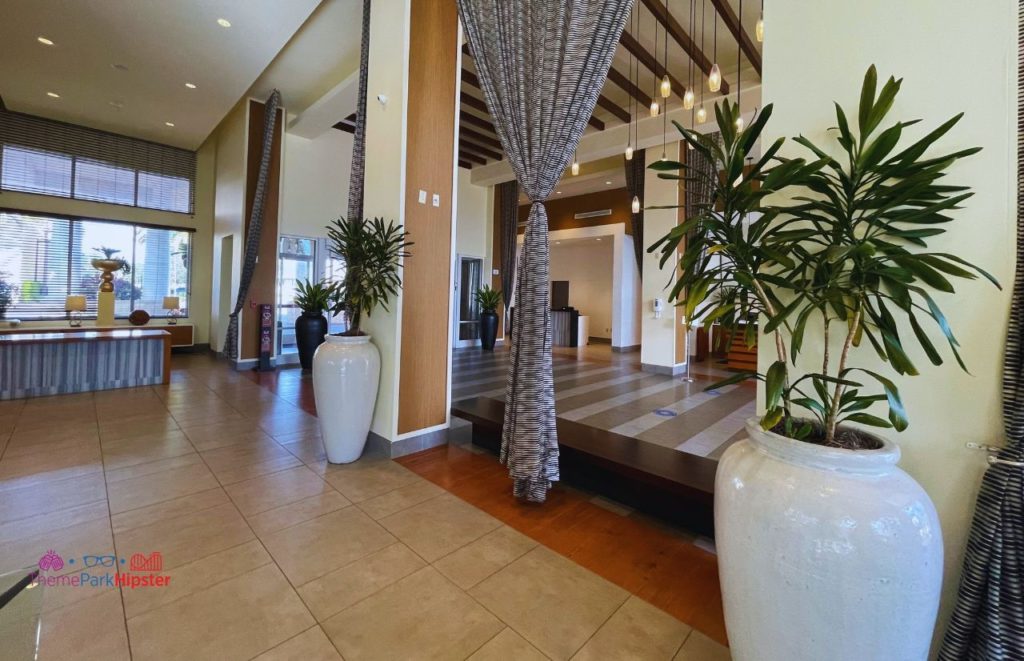 Right around the corner are convenience stores, so no Postmates or Doordash is necessary!
Pros and Cons of Staying at the Wyndham Orlando Resort
With that being said, the pros feature its proximity to the parks and even local areas, housekeeping while you are away and their ability to assist you with ticketing for local areas.
Book Your Wyndham Orlando Resort room TODAY!
3. Home2 Suites by Hilton Orlando Near Universal
If you are looking for a bit more space, comfort and proximity to Universal Orlando, look no further than one of its Official Partner Hotels!
The hotel is exactly 1 mile from Universal and 3 miles from SeaWorld Orlando, along with other local attractions in the area nearby.
What to Expect at this Orlando Hotel
It's fairly similar to the Hilton property first mentioned in the article, but it stands out due to its proximity, room types and price.
While the property has connecting and accessible rooms too, the only two suite types are:
2 queen bed nonsmoking studios starting at $174 a night
1 king bed 1 bedroom nonsmoking suite starting at $192 a night
You'll get plenty of leg room however with rooms that can sleep between 4-6 people which is great if you're a solo traveler.
Home2 Suites by Hilton Amenities
You can expect a living area separate from the bedroom, 2 TVs, full kitchen with microwave and Neutrogena bath products.
And of course, no Uber or Lyft rides for you with the scheduled shuttle to Universal.
Pros and Cons of Staying at Home2 Suites by Hilton
You can expect all the additional amenities mentioned in the above Hilton property with this one as well.
With many of the perks of this hotel being pros, the only real cons are that the breakfast hours were a bit shorter than desired, and the bathroom was a bit small with questionable water pressure.
Otherwise, as it is an official Universal Partner Hotel, which has to uphold strict requirements to be one, you should not have any issues staying here.
It is a bit on the higher side due to it being suites, but if you're staying a bit longer than a weekend and want more space, it's worth the money.
Book Your Home2 Suites by Hilton room TODAY!
4. Four Points by Sheraton Orlando International Drive
Our next hotel on our list has been honored with a AAA-Three Diamond Award and part of the Mariott Bonvoy properties.
This hotel is known for being an icon that you cannot miss on International Drive.
The Four Points is another one on this list that is an official Universal Partner Hotel and less than a mile away from the park itself.
What to Expect at this Orlando Hotel
The hotel boasts spacious, comfortable rooms with spectacular views of the city of Orlando. It's so nice to come to that kind of luxury and comfort after a full day at the park.
What I absolutely adore about this hotel is that it gives you quality at an affordable price.
You can catch a good deal on the hotel starting at $118 a night and there are even prepay and save options that start at $112.
Room types include 2 queen bed, 2 queen bed high floor, king bed, 2 queen bed city view, 1 king bed city view and accessible bedroom options.
Four Points by Sheraton Orlando Amenities
The amenities with the hotel proudly showcase its commitment to its visitors to keep them safe as they travel during the pandemic including contactless services & flexible cancellation.
Other amenities and features that will be greatly appreciated by solo travelers are the:
mobile key for your room
digital check in
various fitness and recreational activities on site and nearby
breakfast served for a fee
convenience store on-site
You can rest assure you can stay connected with the free high-speed Wi-Fi and non-smoking rooms. Complete with an outdoor pool, you can completely relax during your stay here.
Pros and Cons of Staying at Four Points by Sheraton Orlando
Surprisingly, while there are pros such as the free shuttle to Universal Orlando and SeaWorld and quaint restaurant and pool bar, there are quite a few downsides.
To put it plainly, there's a lot of fees. There is even a $5 per package that is delivered to your room for you.
Other hotels on the list offer some sort of free breakfast, while this one does not.
The furniture is a tad bit outdated, and shuttles are done by reservation and must be done 24 hours ahead versus other hotels that have theirs on a schedule.
It also has the least amount of rooms out of the ones featured and only 1 suite.
With this one, it will really depend on what specifically you want in your hotel but it's worth it for proximity to Universal and price to consider it as an option.
Book Your Four Points by Sheraton Orlando room TODAY!
5. Holiday Inn and Suites Across from Universal Orlando Resort
Last but certainly not least, we have Holiday Inn-an IHG hotel! This hotel is another Universal Partner hotel and located directly across from the property.
I can only say wonderful things about this hotel which I have personally enjoyed as a guest!
Everything from the room to the staff was impeccable and make it one of the best hotels near Universal Orlando for solo travelers.
What to Expect at this Orlando Hotel
All guest rooms and suites are filled with immense comforts to ensure you have the best stay possible.
You can take a look at the differences in what are offered between the deluxe guest rooms and suites here.
Rates start as low as $93 but depends on the room type. I will say that you get a decent amount of space for a good price, which is a good deal for solo travelers.
The Holiday Inn tends to have good packages and deals throughout the year as well which is great if you're planning to do a last-minute solo getaway.
Recommended: (VIDEO) Holiday Inn and Suites International Drive South in Orlando (A Budget-Friendly Hotel)
Deluxe Guest Room types included are 1 king bed leisure nonsmoking, 2 double bed nonsmoking, and 2 double bed premium non-smoking.
Meanwhile there is a plethora of suites which are the following:
2 double bed suites
1 king bed premium junior suite
2 double bed 1 bedroom suite premium nonsmoking
1 king 1 bedroom suite
1 king bed suite (and more made specifically for families)
The best part is that the suites start as low as $99 a night. That is a bomb deal if you want a little space for an affordable rate.
Holiday Inn and Suites Amenities
You can partake in free Wi-Fi throughout the hotel, fitness and business center and two outdoor pools, one heated and one not.
The on-site restaurant is a familiar franchise, TGIFridays with a bar attached that serves up breakfast, lunch and dinner. It does have limited hours, so be mindful of that when you plan your day.
Pros and Cons of Staying at the Holiday Inn and Suites Across Universal Orlando Resorts
I will say that the lack of dining options does hurt a bit, but it does help that there is a convenience store on-site and in room dining services in case you want to grab something small to eat.
The biggest downside is that this resort is tailored to families a lot despite there being plenty of options for solo travelers that they cater too.
Therefore, if you are looking for peace and quiet, this may not be the place for you.
If anything, I would highly suggest requesting to be put in a building not near the pool area, where families tend to visit to avoid loud noises. I did this for my stay and had no issues.
Book Your Holiday Inn and Suites room TODAY!
Final Thoughts on the Best Hotels Near Universal Orlando for Solo Travelers
When it comes to choosing a hotel to stay at during your solo travels, only you truly know what you want and value the most.
Whether its budget-friendly, more space, proximity to the local attractions or amenities, at the end of the day, we all just want a safe and comfortable place to rest at the end of a fun, adventurous day.
The options I shared today have just enough for every type of solo traveler to consider for their future Universal Orlando Resort visits, some vetted by me and some vetted by Universal Orlando themselves.
What was most important to me was to make sure that each hotel listed followed CDC protocols for cleanliness and safety for its guests.
The best advice I can give if this is your first time is to read reviews and/or feel free to reach out to a travel agent like myself who can make sure you can get the best hotel to fit your needs.
I hope this piece helped give you an idea of what is available to you for your upcoming solo trips to Universal Orlando.
What are your favorite hotels to stay at near Universal Orlando Resort? Share with other solo travelers in our Facebook Group!
Until next time, Happy Park Hopping Hipster!
About the Author
Recommended: Where to Stay in Orlando: Top 10 Hotels and Resorts for ALL Budgets
(Original Article Date Written on January 5, 2022/Updated by Editor on January 6, 2023)