Halloween Horror Nights was filled with terrifying scareactors and the guests who craved the screams. Among guests were some of Hollywood's famous stars and starlets.
Pop music sensation Ariana Grande bravely roamed the terrifying streets of Halloween Horror Nights 24 at Universal Orlando Resort with her family and friends on October 30, 2014.
Mexican actress and singer, Eiza Gonzalez, and her "From Dusk Till Dawn" co-star, DJ Cotrona, got more than one good scare while experiencing Universal Orlando's Halloween Horror Nights 24 on October 26, 2014.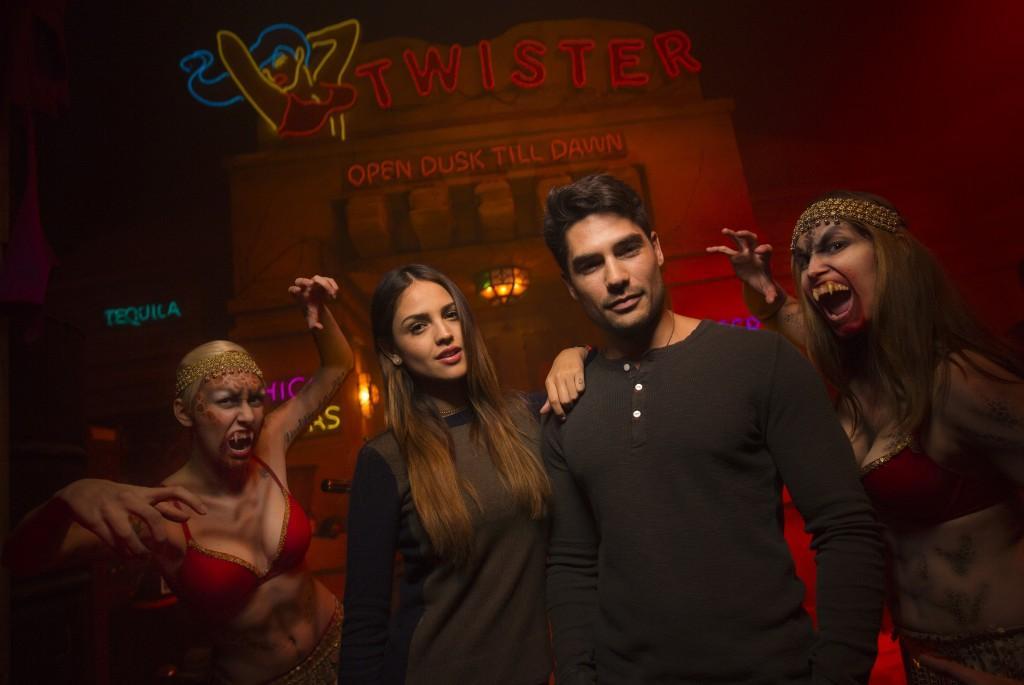 Get a quote on a Universal Orlando Vacation Package
Greg Nicotero, Co-Executive Producer and Director of Special Effects Make-Up for AMC's The Walking Dead, found himself surrounded by a horde of walkers at Universal Orlando's Halloween Horror Nights 24. During his visit to the event on October 25.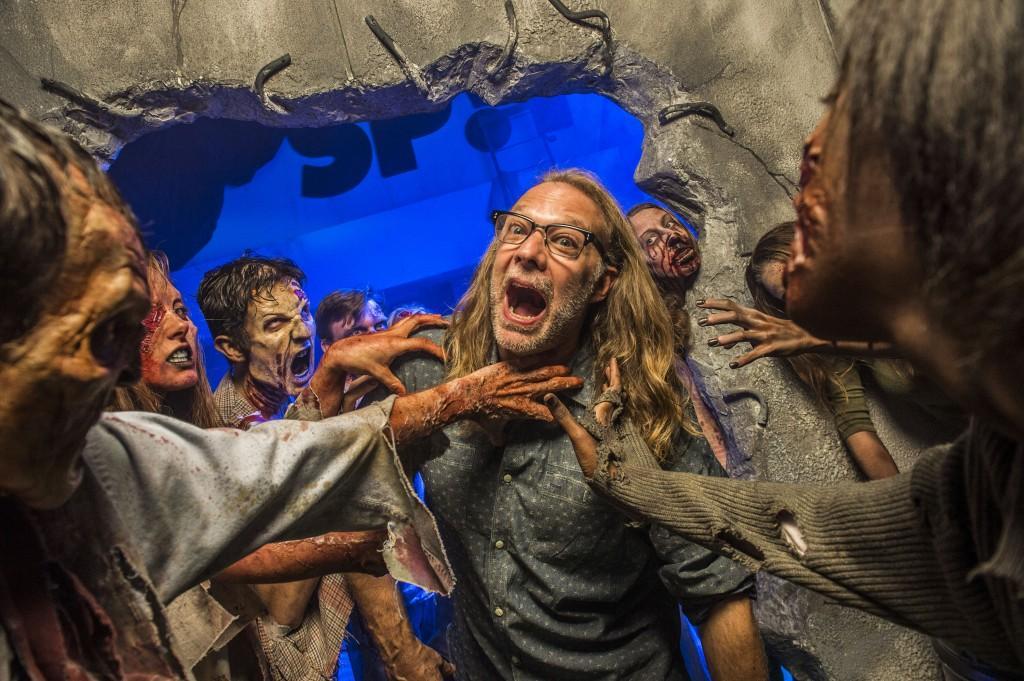 Until next year, Happy Haunts Hipsters!
Be sure to contact Laura at Destinations in Florida for the best Walt Disney World vacation package!
This is a sponsored post from Destinations in Florida. The links listed on this page are associated with ThemeParkHipster and are referred to as affiliate links. Click here for the complete Disclosure Statement.