Warner Bros. and Universal Orlando are partnering up again to celebrate the magic through A Celebration of Harry Potter.
This celebration recognizes the amazing storytelling and cinematic feats used to bring this wonderful world to life. The Wizarding fun will take place from January 26th -28th at various locations throughout Universal Orlando Resort.
THIS POST MAY CONTAIN AFFILIATE LINKS. PLEASE READ MY DISCLOSURE FOR MORE INFO. Which means if you click on certain links, I may receive a small commission at no additional charge to you.
What is A Celebration of Harry Potter?
The Celebration of Harry Potter is the ultimate meetup of Muggles, Witches, and Wizards all dressed to the nine to celebrate The Boy Who Lived.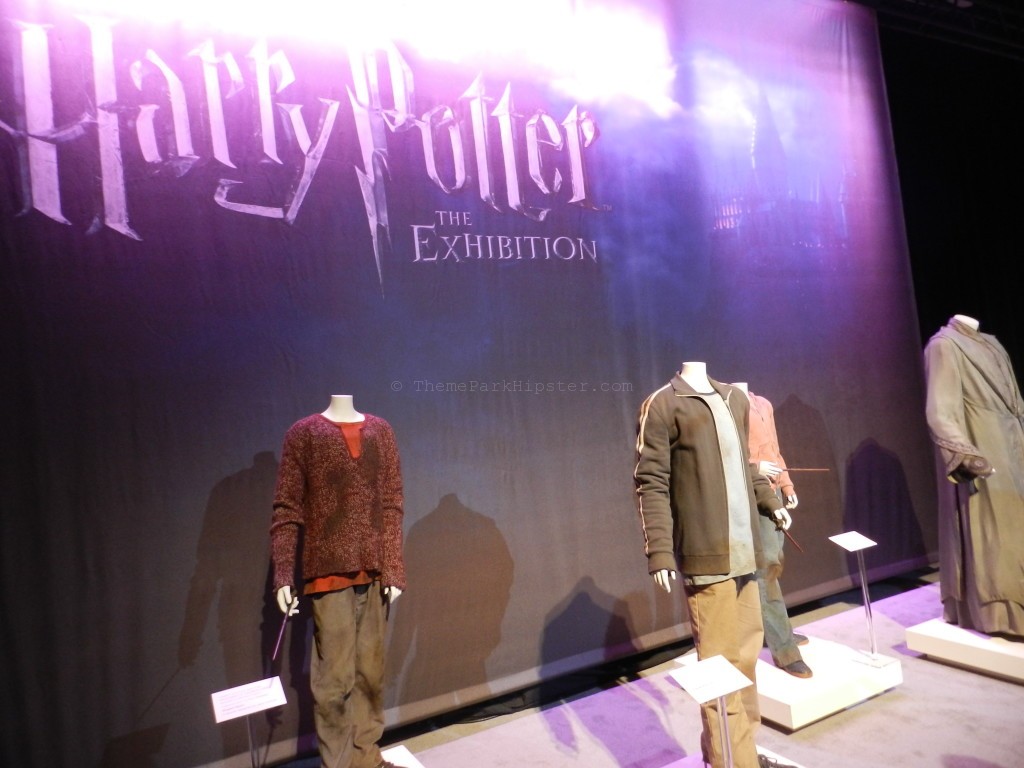 ORDER NOW to secure your Orlando theme park ticket reservation in the parks! GET MY TICKETS.
Will Harry Potter stars will be there?
Yes and they will include:
Bonnie Wright (Ginny Weasley)
James Phelps (Fred Weasley)
Oliver Phelps (George Weasley)
Stanislav Ianevski (Viktor Krum)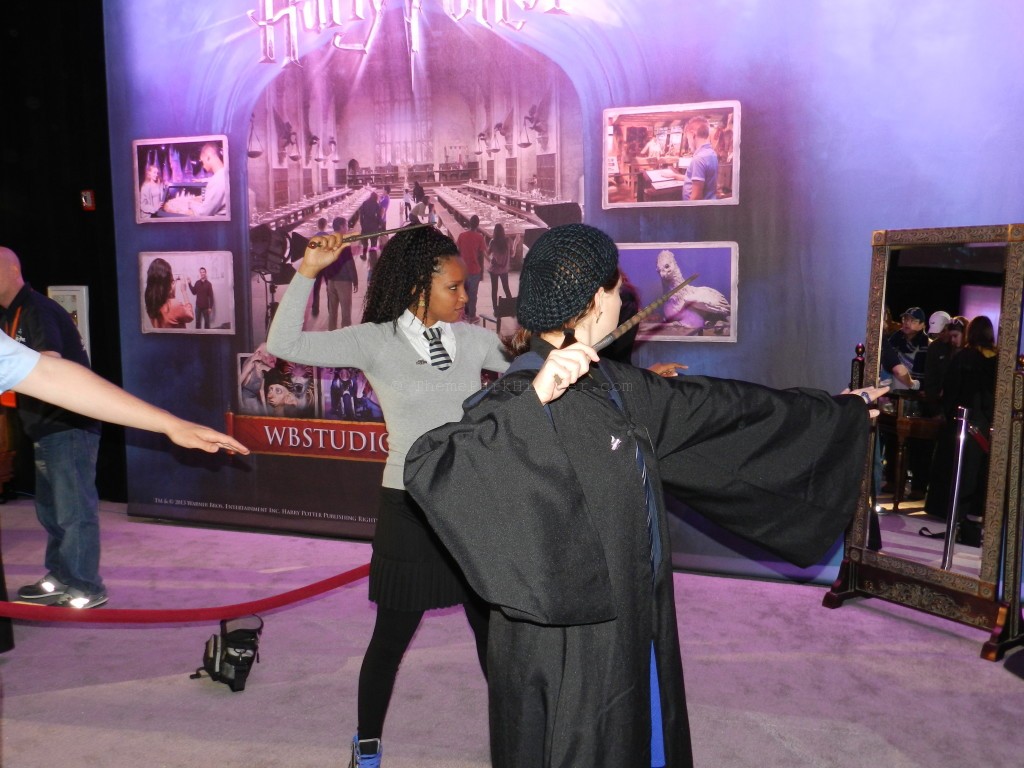 What are this year's Celebration of Harry Potter Activities?
When attending this year's event, you want to make sure that you:
Attend Wand Combat Class with Paul Harris
Learn the choreography in the Dance Like a Beauxbatons and Battle Like a Durmstrang class
Attend the Special Effects Secrets with John Richardson
Get behind-the-scene stories from Mina Lima (graphic designers for the Harry Potter™ Films)
Check out The Magic of Costumes in Harry Potter™ discussion
Get lost in The Nighttime Lights at Hogwarts™ Castle
Test your skills in Harry Potter™ Knowledge Challenge
Explore the Harry Potter™ Chalk Art Walk
Watch Film Screenings of classic Harry Potter films
Visit the Harry Potter Expo – An interactive experience that will display the classic props from the movie along with the Sorting Hat Experience
Explore Hogwarts castle, Hogsmeade, and Diagon Alley – Where you will be able to join Harry on the Forbidden Journey ride, help Buckbeak on the Flight of the Hippogriff, explore Zonkos, and grab a cup of butterbeer!
---
A Celebration of Harry Potter Tips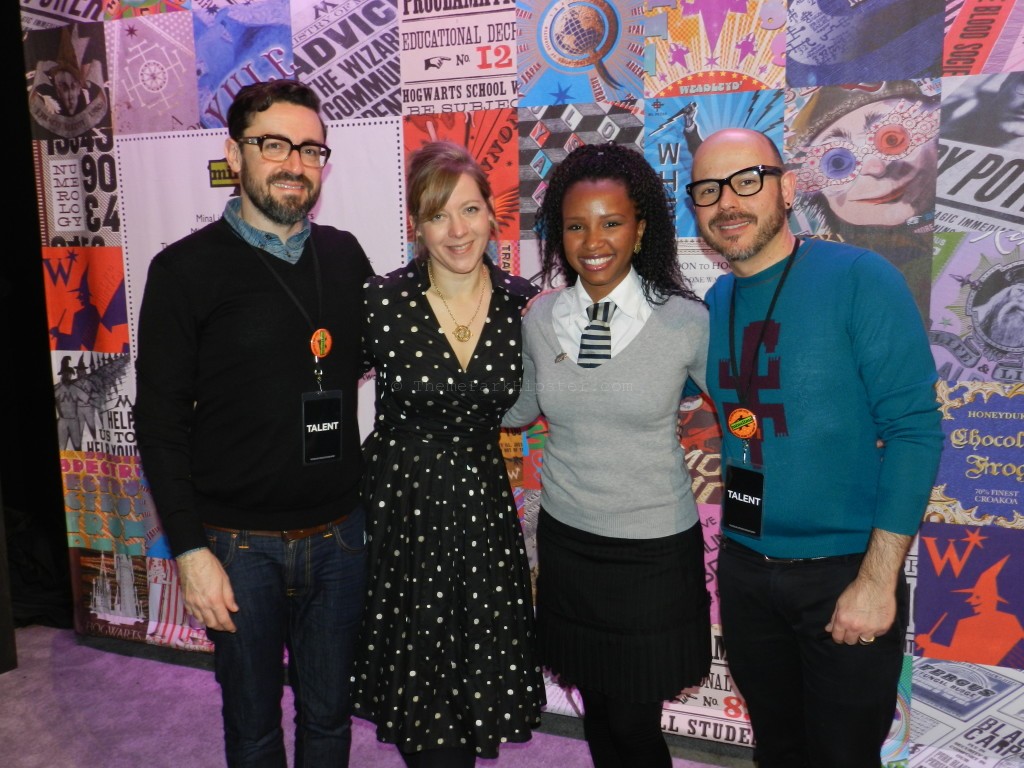 Here are the 15 top tips and best things to remember before attending this magical event:
Remember most of the scheduled events are included with park admission
Try to go multiple days (the event lasts 3 days)
Get to the park early and start at the Expo first
Plan your day and map out the events you'd like to attend in priority listing. Try to have a rough idea of event times AND location.
Buy Universal Orlando tickets online prior to visit
Remember you will need a Park-to-Park Ticket to see all of the event offerings
Download the Universal Orlando App
Check out the vacation packages if you plan on staying in Orlando and attending each event day
Remember majority of the events are first come, first serve…and they fill up super early
Try to get to an event at least an hour and a half in advance
Dress up in your best Wizard garb
Don't be afraid to go solo. You can meetup with the Central Florida SlugClub or Portkey to Magic groups if you want to have a great group of people to go with.
Meet Mina Lima
Have your theme park essentials. If you're a big Harry Potter fan like me, then you will be there all day. Make sure you bring a portable phone charger, your wand, and your robe.
Have fun and use #HPCelebration when posting pics!
Know the Costume Rules for A Celebration of Harry Potter
According to Universal, you may wear costumes at both theme parks during the event. No masks, veils, long trains, live animals, swords, or weaponry.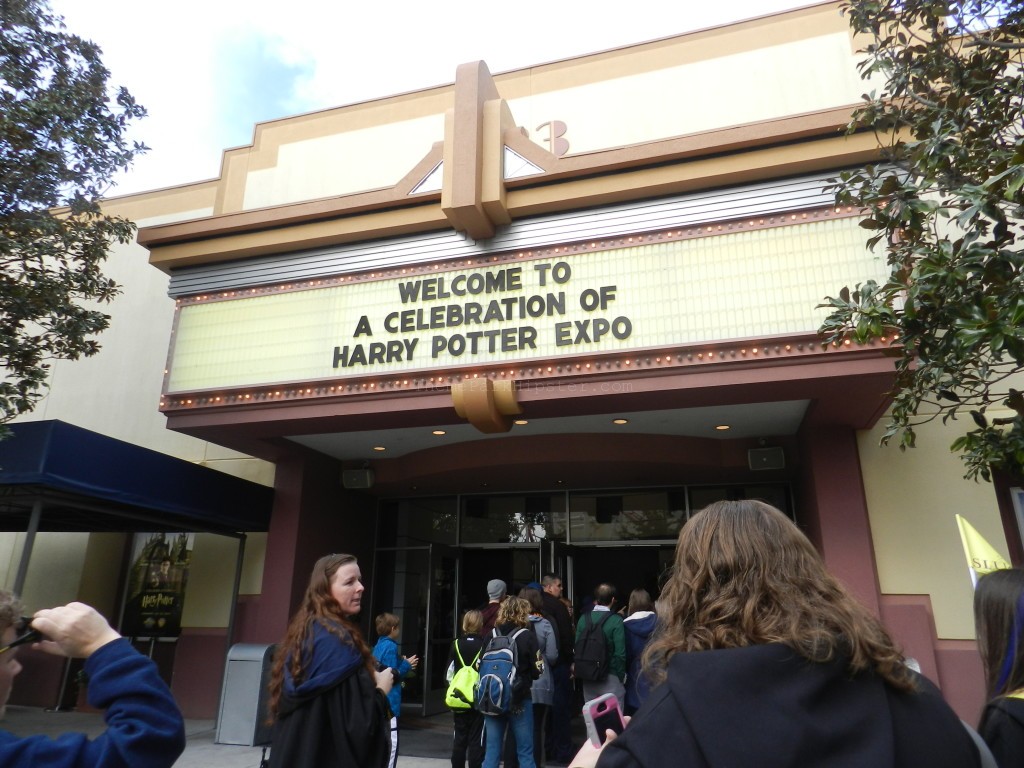 However, all home-crafted wands must be rounded on either end.
Costumes cannot exceed 28" (inches) wide x 80" (inches) high. Costumes cannot give the impression that you are a Universal team member.
Universal Orlando team members do have the sole discretion on costumes. Also, certain costumes may not be allowed on select rides due to safety concerns.
Universal does not want you to linger in CityWalk in your costume.
Final Thoughts on A Celebration of Harry Potter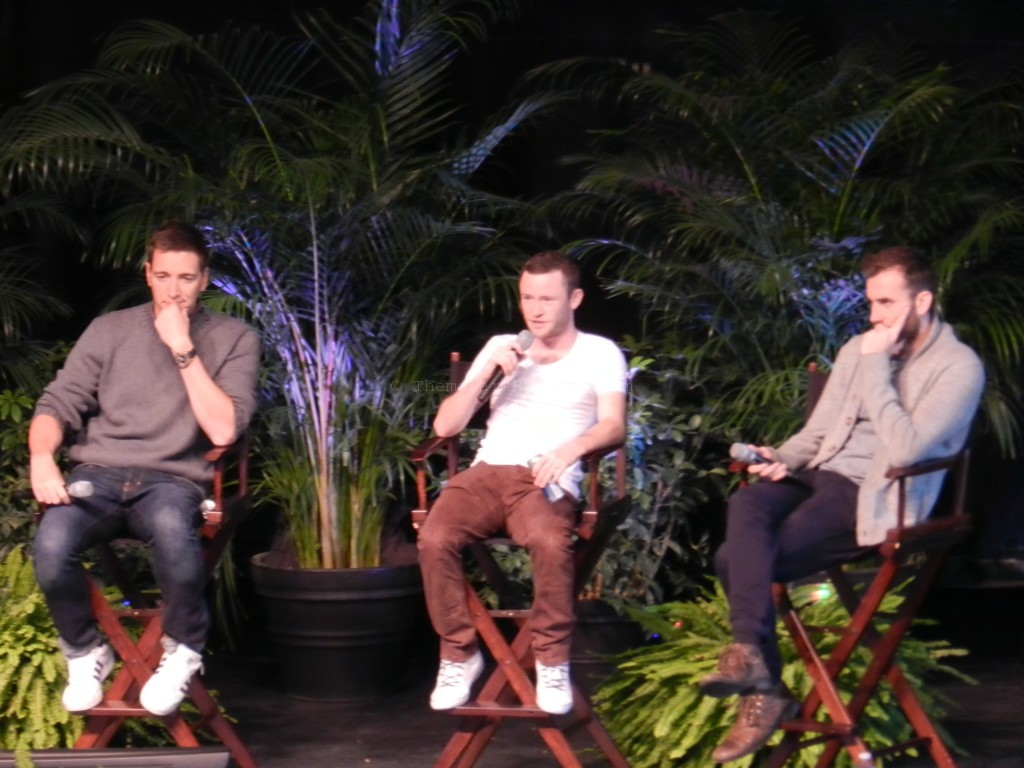 Keep these four things in mind and you will have a spectacular time at A Celebration of Harry Potter!
Prepare to wait. There's absolutely no getting around the long waits for almost every event. Remember to be patient and try to savor each moment.
Bring lots of water! Stay hydrated and splurge on one of those mist fans. If you choose to wear your robes, then try to wear some lighter clothing underneath.
Prepare for an unheard-of amount of people. If you're a big fan of the JK Rowling series, then waiting in line with other diehard wizards and witches will make the time more of a magical undertaking instead of a dreadful task.
Remember to enjoy the atmosphere and have fun! This event will be all what you make it. Universal Studios is known for pulling out pretty amazing surprises during Harry Potter celebrations.
Yes, it will be crowded.
Yes, it may be a bit warmer than the average American city.
…but in the end, you will have made wonderful memories!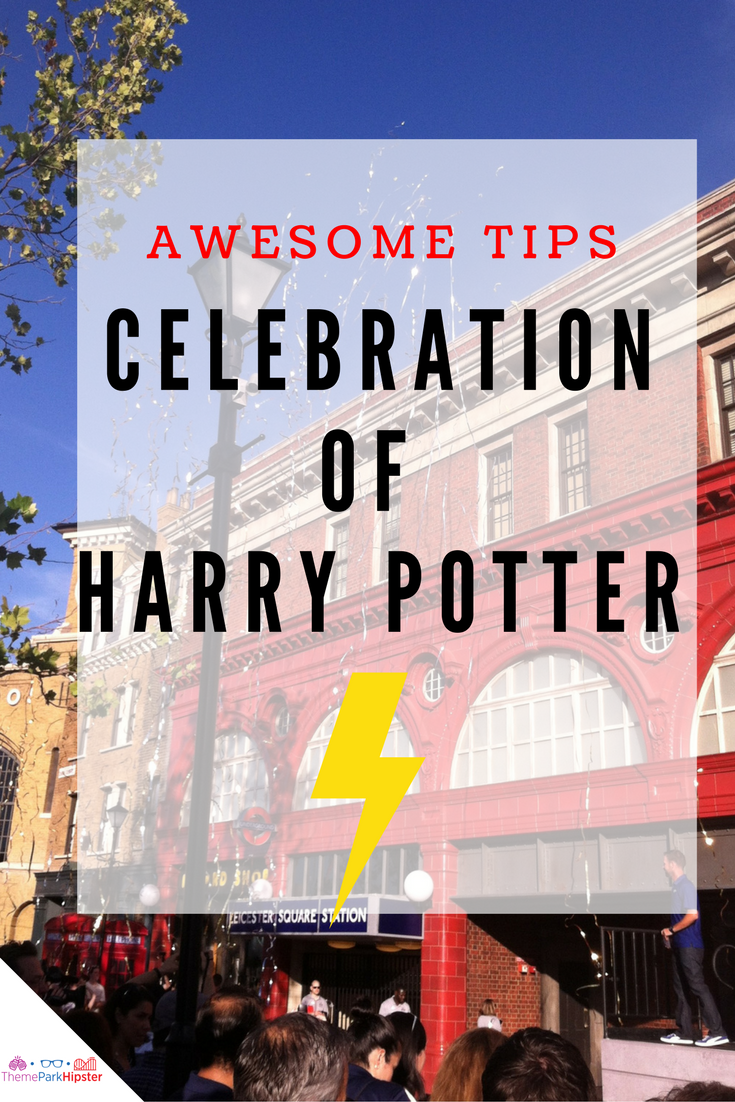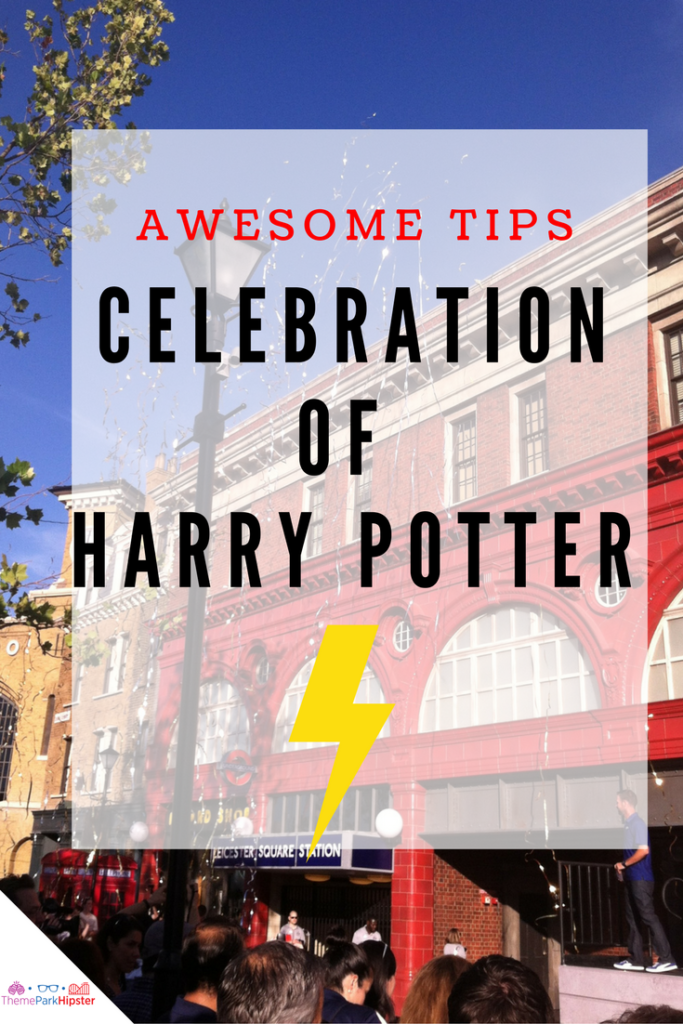 Let me know if you plan on going to A Celebration of Harry Potter in the comments section below!
---
If you enjoyed this article, then you'll love these:
Are you planning a Universal Orlando vacation soon? Read the Universal Vacation Planning Guide for your next dream trip!
Until next time, Happy Park Hopping Hipsters!
NikkyJ