Complete Wizarding World of Harry Potter Diagon Alley Universal Orlando Guide for Muggles
The Wizarding World of Harry Potter is a dream come true for the legions of Harry Potter fans the franchise has built over the last two decades.
As one of the more popular attractions at Universal Studios, Diagon Alley features a huge selection of magical activities that range from riding the Hogwarts Express to being a part of the wand selection process first hand.
Diagon Alley is themed around the Harry Potter series written by J.K. Rowling and is a must do for any fan!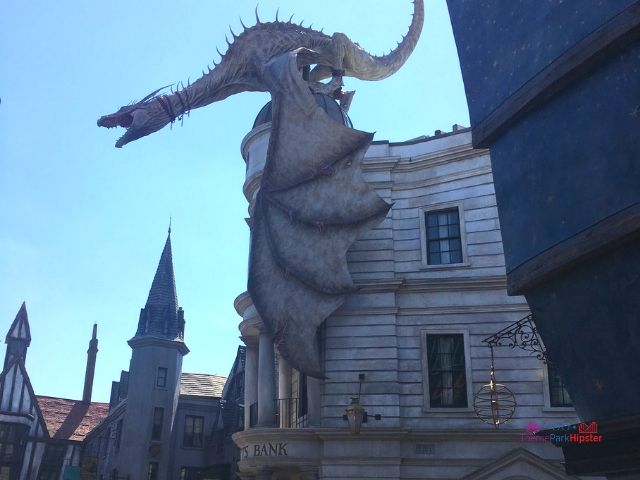 THIS POST MAY CONTAIN AFFILIATE LINKS. PLEASE READ MY DISCLOSURE FOR MORE INFO.
Which Park is Harry Potter World Located in Orlando?
Harry Potter World in Orlando (and yes I did use that term…this is a Muggles' guide ), is divided into two sections:
The Wizarding World of Harry Potter Hogsmeade – Located in Islands of Adventure
Wizarding World of Harry Potter Diagon Alley – Located in Universal Studios Florida
What is the Difference between Hogsmeade and Diagon Alley?
Diagon Alley focuses on the Wizard's experience shopping, dining, and socializing in the secret London location.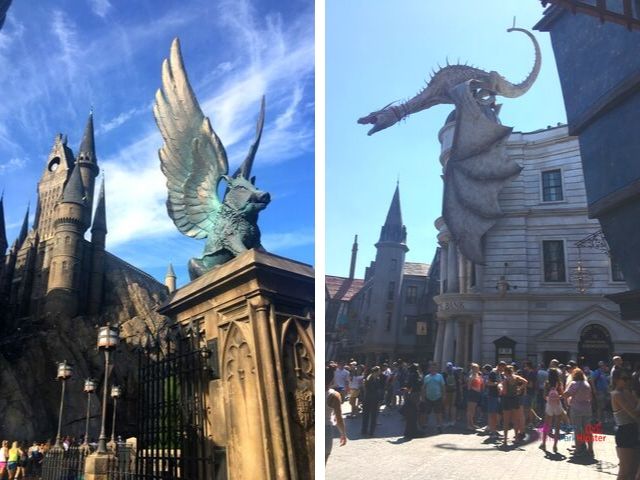 Hogsmeade focuses on the experience of the Hogwarts students living and learning inside the castle. Plus, their experiences exploring the little village of Hogsmeade.
Does Universal Hollywood have Diagon Alley?
Universal Hollywood currently does not have a Diagon Alley section. You can still experience the Hogsmeade adventure in the Hollywood park!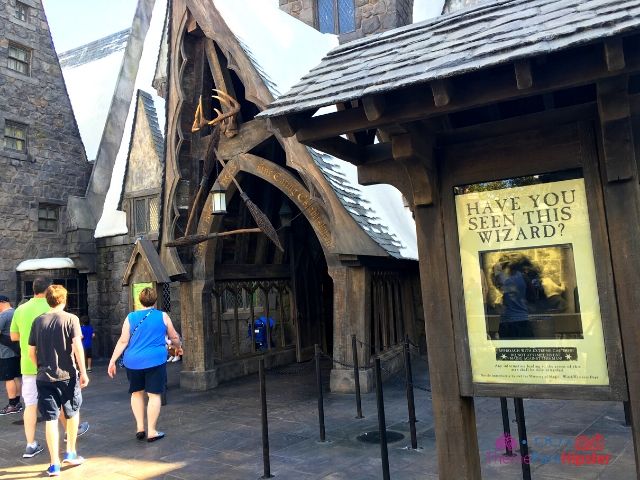 You all have read and watch my many countless trips to the Wizarding World of Harry Potter Diagon Alley, that I thought it would be great to give you the best guide to the Harry Potter inspired section of Universal Studios.
We'll Cover How to Make the Most of Universal Studios Diagon Alley
Where Diagon Alley is Located
Wizarding World of Harry Potter Tickets
Rides and Attractions Available in Diagon Alley
Dining Options in Diagon Alley
Wizarding World of Harry Potter Diagon Alley Shops
Diagon Alley Secrets and Tips
Your Very Own Complete Diagon Alley Itinerary
ORDER NOW to secure your Orlando theme park ticket reservation in the parks! GET MY TICKETS.
Where is the Real Diagon Alley?
The "real" Diagon Alley is located inside the Universal Studios Florida theme park.
But if you're a Harry Potter purist, then according to the books Diagon Alley is accessible from London through the Leaky Cauldron, which is on Charing Cross Road.
The Leaky Cauldron is a location that is only seen by wizards and is located between a bookshop and a record shop.
There are also two contenders for the REAL Diagon Alley in the "real world."
Most Potter fans debate between the two following locations:
1 – Cecil Court in London
The Cecil Court area has lots of bookshops and historic looking storefronts.
2 – Godwin's Court in London
The Godwin's Court area is very reminiscent of Diagon Alley with its whimsical looking houses and buildings.
What is Diagon Alley Universal Address?
The Wizarding World of Harry Potter – Diagon Alley Address is 6000 Universal Blvd, Orlando, FL 32819
What are the Diagon Alley Hours?
Diagon Alley inside Universal Studios Florida is opened 365 days a year 9 a.m. to 6 p.m. in the regular season.
Hours may change based on the busyness of the park.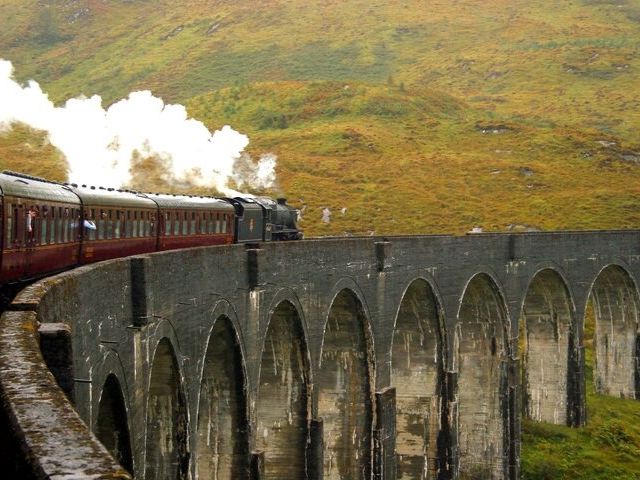 Diagon Alley Phone Number
You can reach guest services at Universal Orlando Resort by calling (407) 224-4233.
Read: How to do Universal Studios in Just One-Day (with Itinerary)
How Much are Tickets to the Wizarding World of Harry Potter?
There are a few options to choose from for Florida residents when buying a ticket for any of the Universal Orlando theme parks.
3-Park – 2-Day Ticket
The 3-Park 2-Day Park-to-Park Florida Resident Ticket entitles one (1) guest admission to Universal Studios Florida™, Universal's Islands of Adventure™ AND Universal's Volcano Bay™ on the same day.
Ticket is valid for any two (2) calendar days during a sixty (60) consecutive calendar day period which includes the first day any portion of the ticket is used.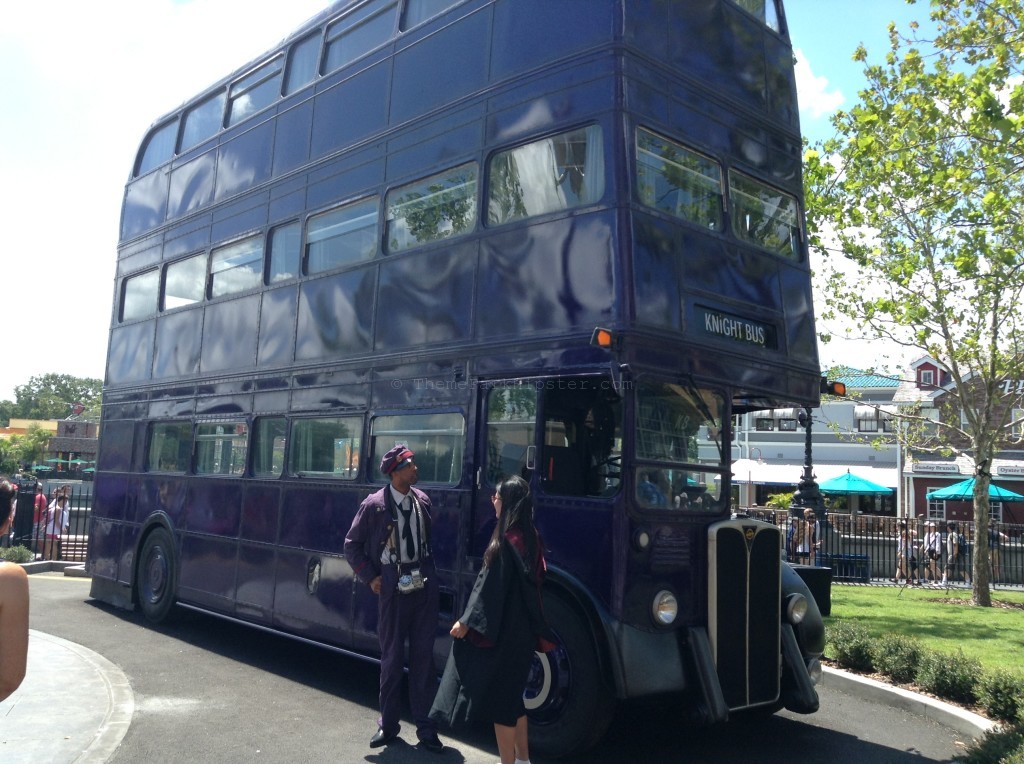 2-Park – 2-Day Ticket
The 2-Park 2-Day Park-to-Park Florida Resident Ticket entitles one (1) guest admission to BOTH Universal Studios Florida™ AND Universal's Islands of Adventure™ theme parks on the same day.
Ticket is valid for any two (2) calendar days during a sixty (60) consecutive calendar day period which includes the first day any portion of the ticket is used.
*Prices are subject to change.
ORDER NOW to secure your Universal Studios theme park ticket! GET MY TICKETS.
Is there a separate ticket for Harry Potter world?
You do not need a separate ticket for Diagon Alley since it is included in park admission.
If you want to visit Hogsmeade, you will need a ticket to Islands of Adventure since that portion of the Wizarding World of Harry Potter is located there.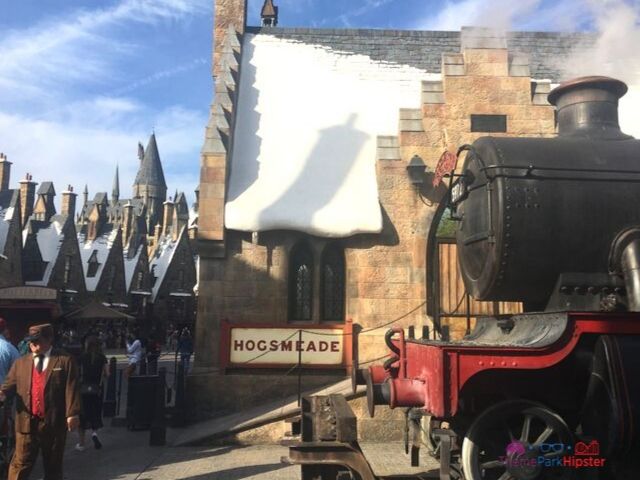 Visiting both areas Diagon Alley (at Universal Studios) and Hogsmeade (at Islands of Adventure) will require you to have a 2-park ticket.
Did you know that you can get Groupon Universal Studios tickets? You can find them here.
Is there Butterbeer in Diagon Alley?
Absolutely!
And you must try EVERY type of Butterbeer!
In case you're a Muggle, Butterbeer is a drink mentioned several times in the Harry Potter books. It is the drink of choice for many of the adolescents throughout the famous Wizarding story.
It's a staple drink and a must have beverage whenever you visit Universal Studios.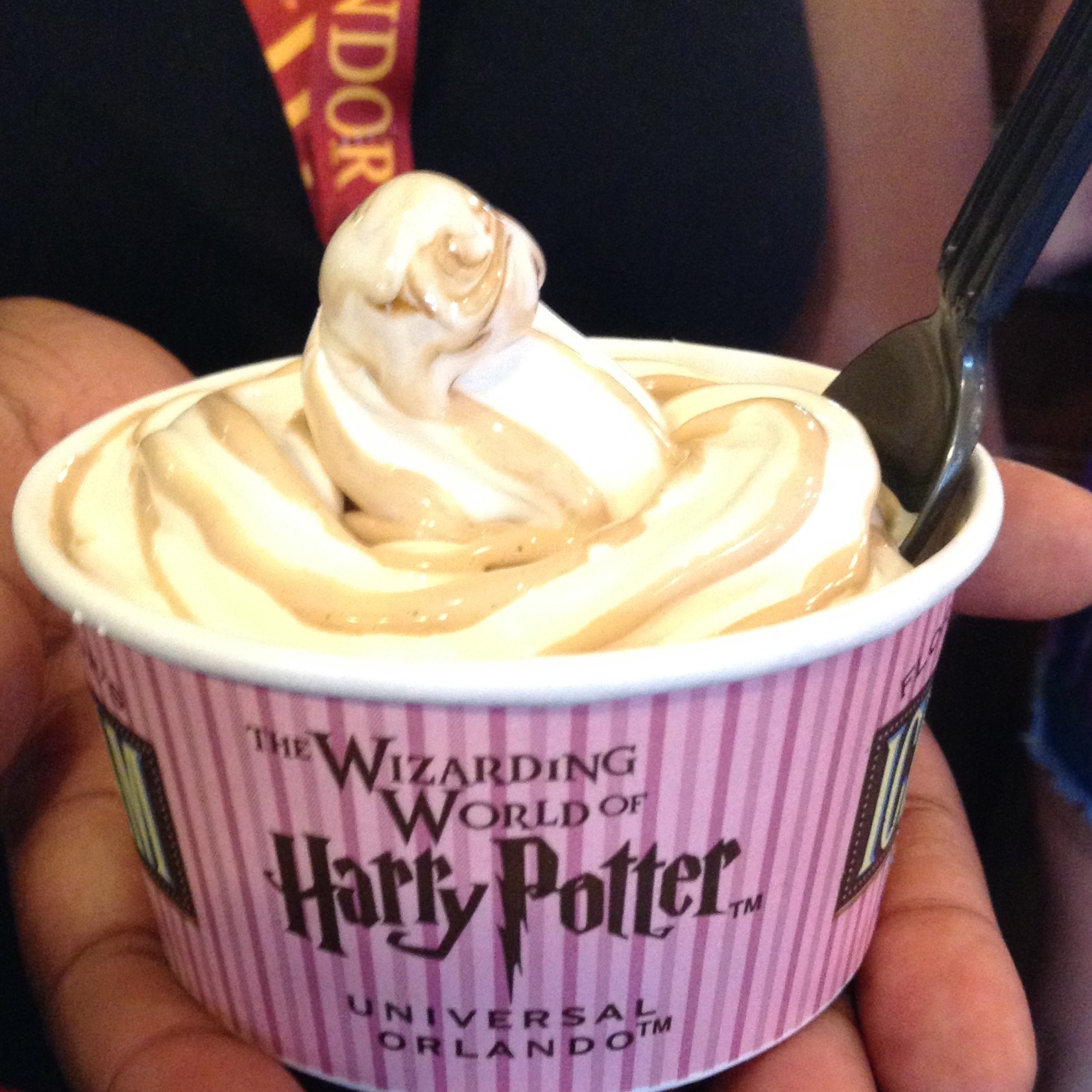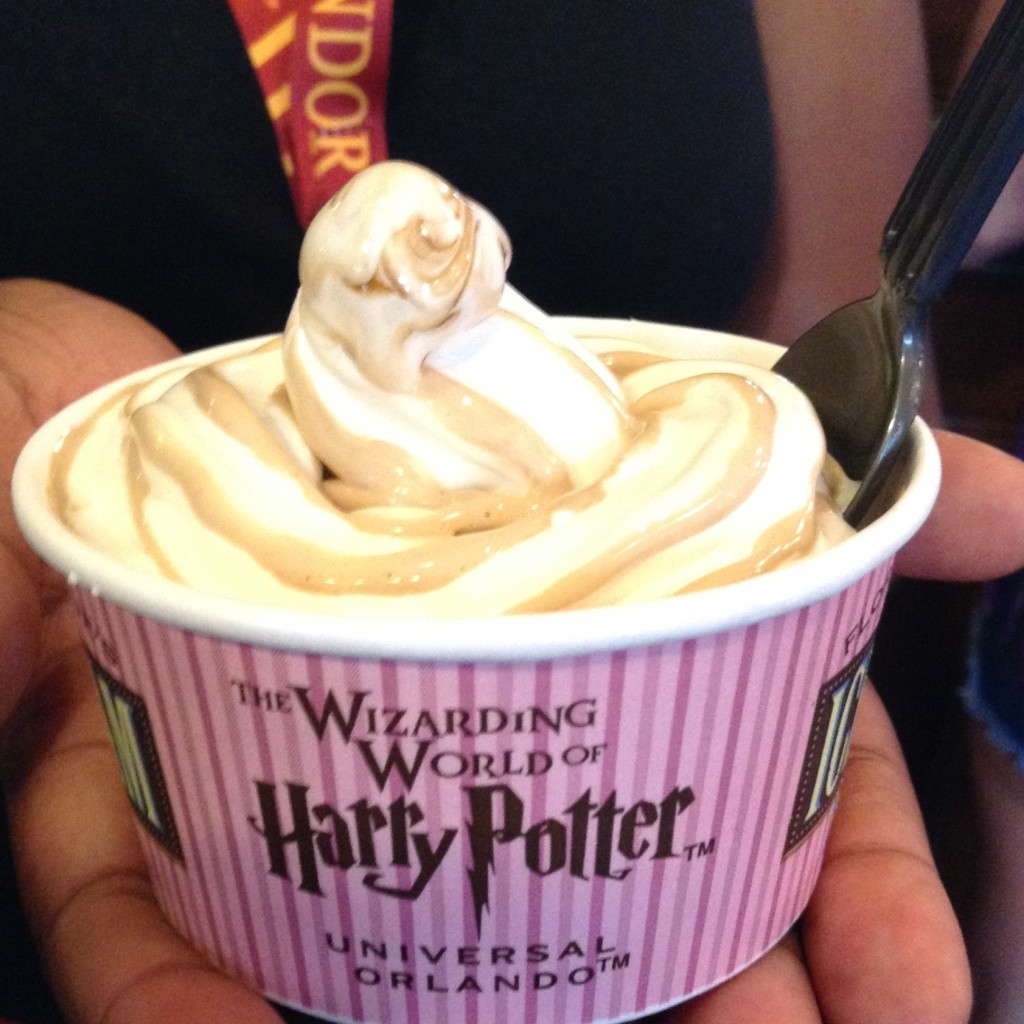 How is Butterbeer served?
Cold Butterbeer
Frozen Butterbeer
Hot Butterbeer (seasonal)
Butterbeer Potted Cream
Fudge Butterbeer
Butterbeer Soft Serve Ice-Cream
Sooooo many to choose from!!!
Where to find Butterbeer?
You can find a Butterbeer offering of some sort inside the Diagon Alley section of Universal Studios at:
The Leaky Cauldron
Hopping Pot
Sugarplum's Sweetshop
Florean Fortescue's Ice-Cream Parlour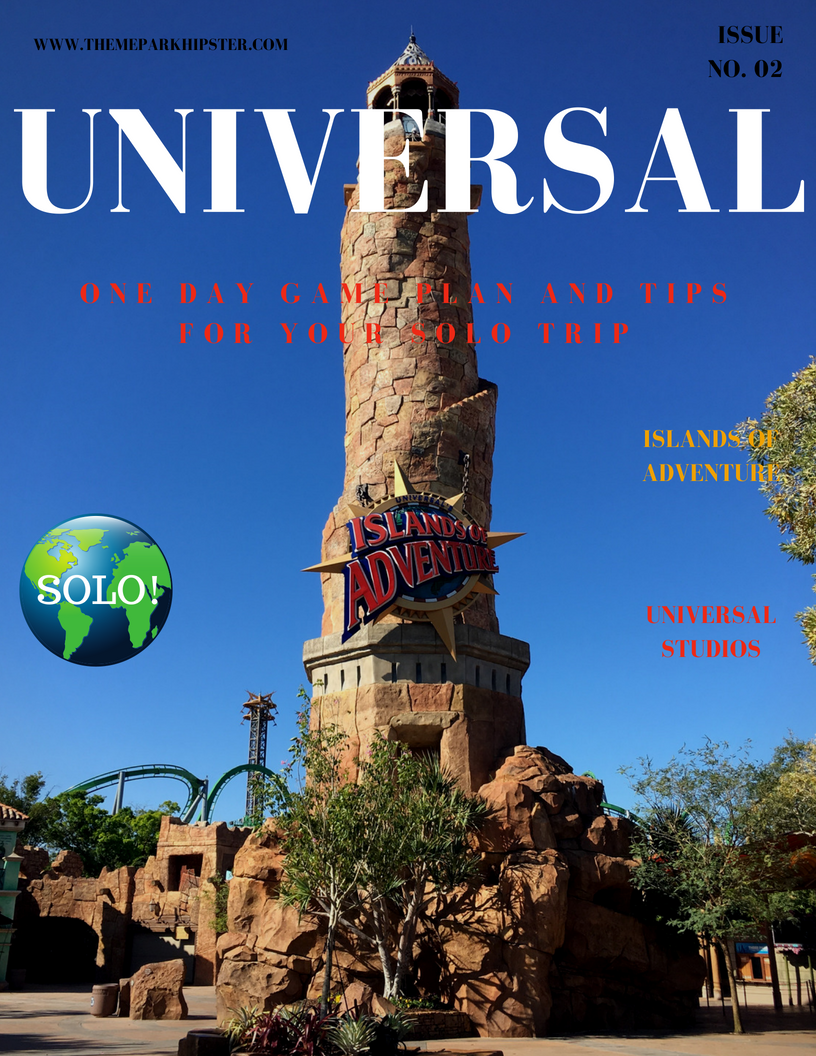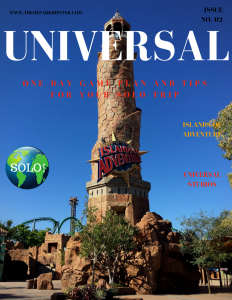 Things to Do in the Wizarding World of Harry Potter – Diagon Alley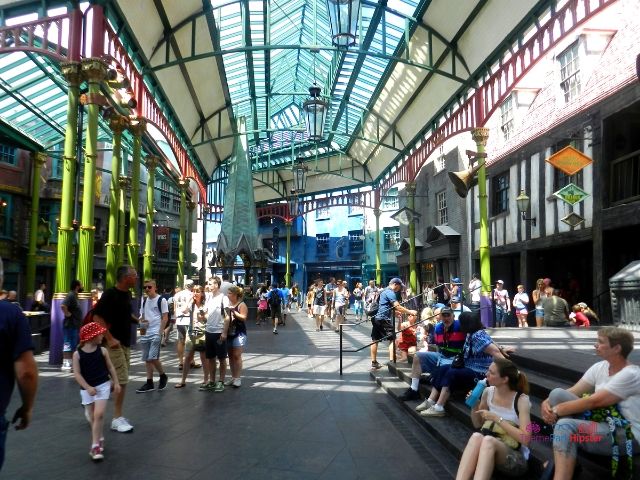 What Attractions and Rides are inside Diagon Alley Universal?
Here are the rides and attractions that you can do in this section of Universal Orlando.
Harry Potter and the Escape from Gringotts
Guarded by a fire-breathing dragon, this attraction starts with entry through the bank and its full staff of goblins.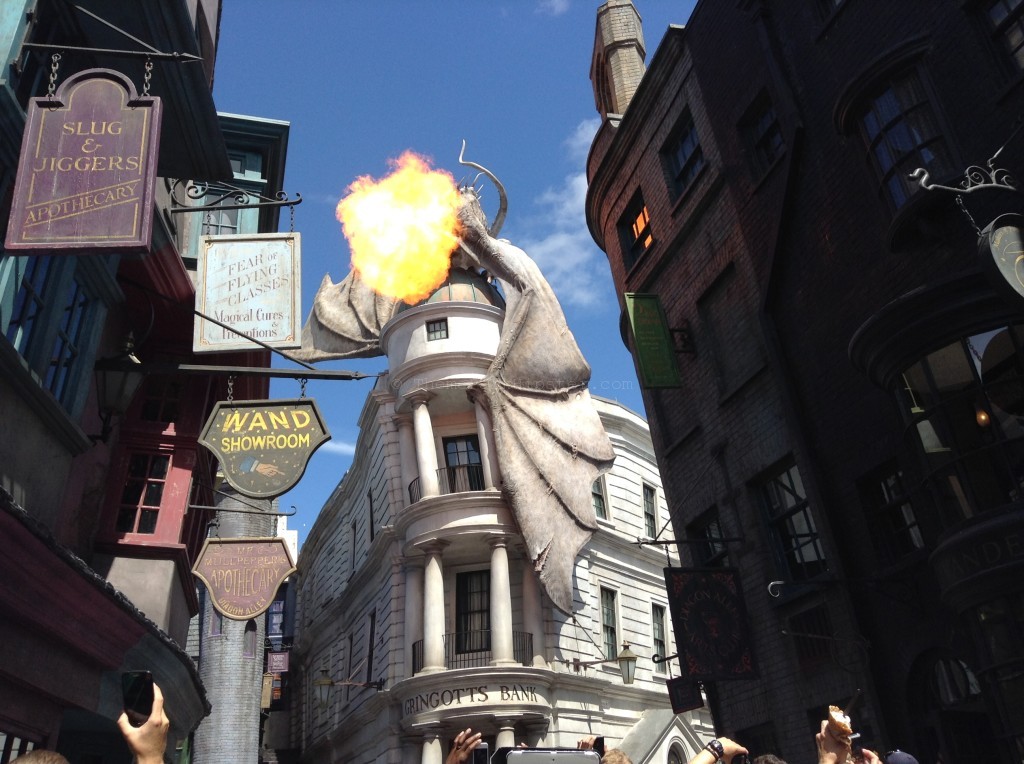 Before you can reach this exciting ride, you'll meet Harry, Ron, and Hermione while you go through bank security measures and stay out of Voldemort and Bellatrix's way.
Escape from Gringotts is one of the best rides in Orlando!
Hogwarts Express
This fun train ride departing from both King's Cross Station in London and Hogsmead™.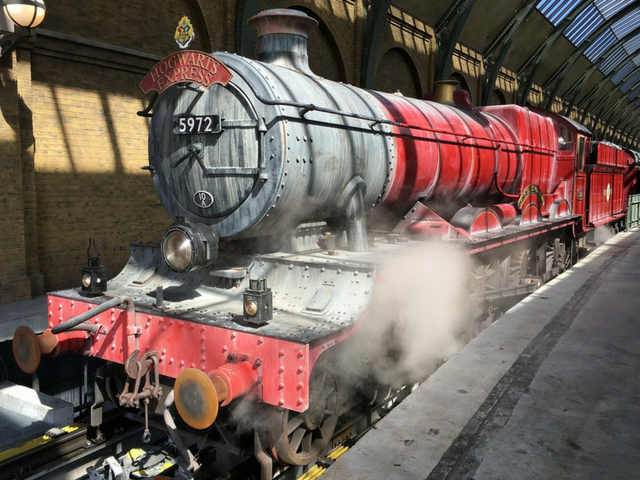 You'll need a park-to-park admissions ticket to ride from one to the other and back, but it's a great experience for any Harry Potter fan.
Hogwarts Express: King's Cross Station
Walk through a solid wall through the infamous Platform ¾ and board the train for a beautiful sight-seeing expression.
Pay attention!
You may see creatures on your way there.
Hipster Power Tip: The Universal Express Pass is now accepted at the Wizarding World of Harry Potter. Use it to skip lines so you can spend less time waiting and more time riding.
Besides the attractions above, there are other points of entertainment like the Knight Bus and Nocturne Alley where you can wave the map included in your wand purchase under a blacklight and reveal new figures.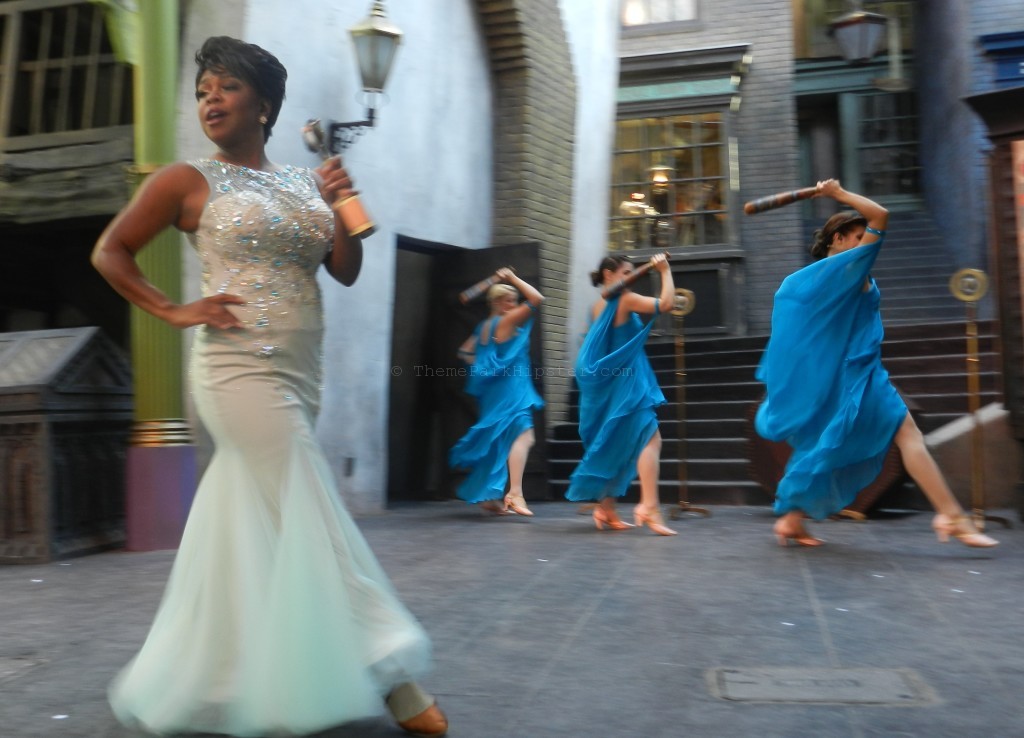 You can also stop in for a show to hear Tales of Beedle the Bard and listen to Celestina Warbeck and the Banshees for exclusive music not found anywhere else.
Read: What You Need to Pack for Your Visit to Universal Studios
Where Should You Eat and Dine at Diagon Alley?
For dining at Diagon Alley, the strip features the following restaurants:
1 – The Leaky Cauldron
This restaurant for traditional British food is where Harry stayed in Harry Potter and the Prisoner of Azkaban and is open during park hours.
Do you Need Reservations for the Leaky Cauldron?
You do not need reservations for the Leaky Cauldron. All seating is first come, first served.
However, I do recommend that you plan to visit right before the lunch rush or after the lunch rush to avoid waiting long for your seat.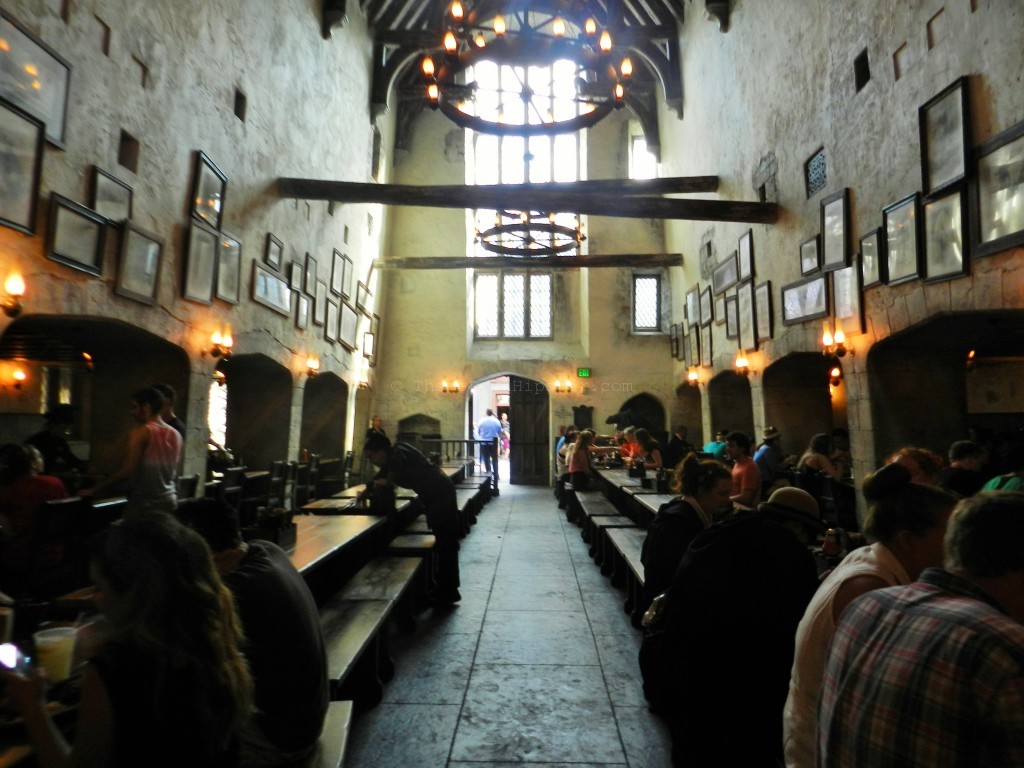 The Leaky Cauldron Menu
Breakfast at The Leaky Cauldron
Your breakfast at the Leaky Cauldron will include a small beverage.
Traditional Breakfast Fresh scrambled eggs, sausage links, black pudding, English bacon, baked beans, grilled tomato, sautéed mushrooms and breakfast potatoes
Pancake Breakfast Three fluffy buttermilk pancakes, crisp bacon and link sausage with butter croissant
American Breakfast Fresh scrambled eggs, breakfast potatoes, crisp bacon, and link sausage with butter croissant
Apple Oatmeal Flan with Yogurt & Fruit Freshly baked flan of apples and oatmeal served with yogurt and fresh seasonal fruit
Egg, Leek, & Mushroom Pasty Pastry wrapped scrambled eggs, mushrooms and leeks served with breakfast potatoes and fresh fruit
Kid's Breakfast – $12.39
Choose traditional, pancake or American
Breakfast Beverages
Pumpkin Juice™
Hot Tea
Fresh Brewed Coffee
Apple Juice
Orange Juice
Milk
Lunch and Dinner Menu at the Leaky Cauldron
Entrées
Ploughman's (Serves 2)
Fish & Chips
Bangers & Mash
Toad in the Hole
Beef, Lamb & Guinness Stew
Cottage Pie
Fisherman's Pie
Mini Pie Combination
Soup & Salad
Sandwiches
All sandwiches are served with wedge fries
Kids' Entrées
Macaroni Cheese
Fish & Chips
Mini Pie
Desserts
Cranachan
Butterbeer™ Potted Cream
Chocolate Potted Cream
Lunch and Dinner Beverages
Frozen Butterbeer™
Pumpkin Juice™
Tongue Tying Lemon Squash
Otter's Fizzy Orange Juice
Fishy Green Ale
Peachtree Fizzing Tea
Gillywater
Draught Beer
Wizard's Brew
Dragon Scale
Draught Beer
Whisky –
Fire Whisky
Wine by The Glass
*All pricing and menu options subject to change.
2 – Eternelle's Elixir of Refreshment
Small kiosk for cool, color-changing beverages throughout your day at the park.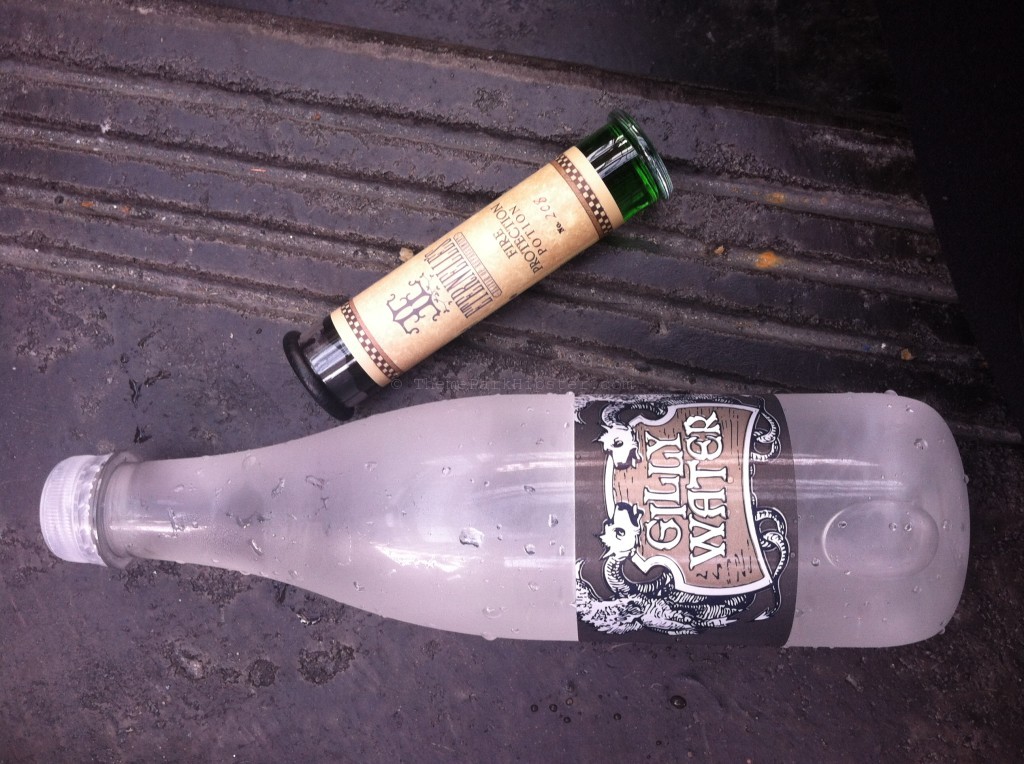 Choose between four flavors:
Babbling Beverage
Fire Protection Potion
Elixir to Induce Euphoria
Draught of Peace
3 – Florean Fortescue's Ice-Cream Parlour
Also featured in Harry Potter and the Prisoner of Azkaban, this parlour offers continental breakfast as well as several fun ice cream flavors.
4 – The Fountain of Fair Fortune
Stop for both alcoholic and non-alcoholic beverages at this shop named after one of the Tales of Beedle the Bard. Hours may vary here so call ahead if you can.
5 – The Hopping Pot
Walk-up counter that serves the famous Butterbeer™ ice cream. You can also pick up snacks and fun drink flavors.
Ready to plan your theme park trip? Watch the best vacation planning tips on YouTube. Get started here!
Diagon Alley Shops
First stop, Gringotts Money Exchange.
Gringotts Money Exchange
Trade your plain US dollars for $10 or $20 in Gringotts and use them at several locations in Diagon Alley and Hogsmeade and a few other areas throughout the Universal Resort.
You can exchange the money back to U.S. dollars at Guest Services.
On your way out, don't forget to ask the goblin behind the counter a question!
Quality Quidditch Supplies
The perfect store for aspiring Quidditch players. This shop has all the supplies you need to get started including sweaters and brooms.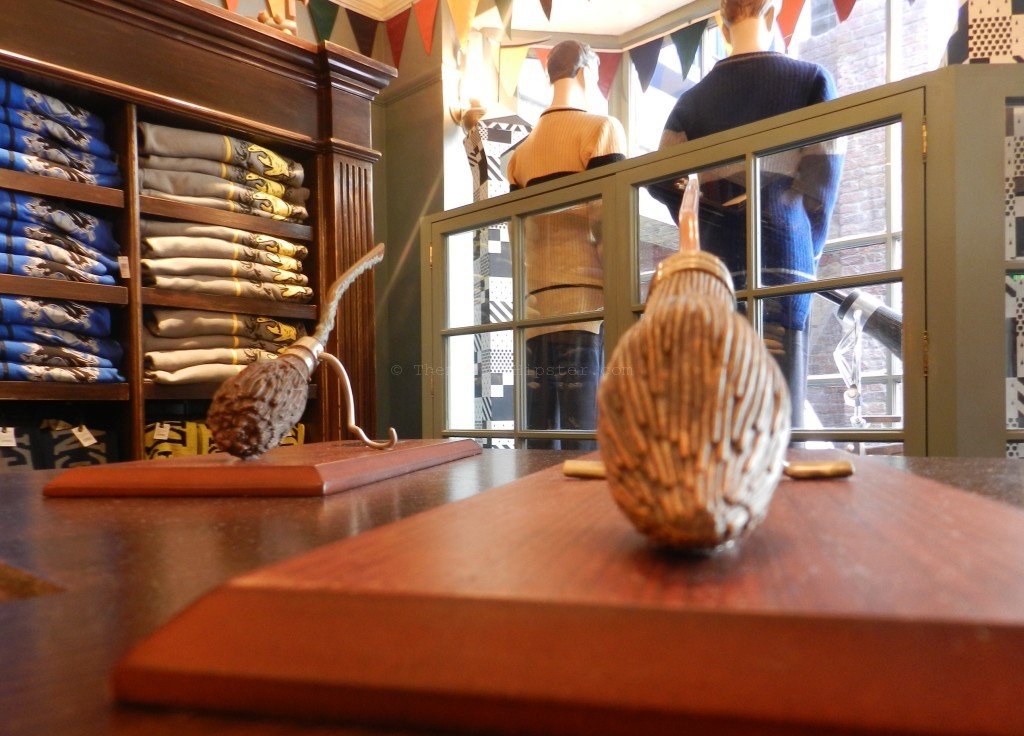 Borgin and Burkes
When it's not being used to smuggle Death Eaters into Hogwarts, you can view the Vanishing Cabinet located inside the Borgin and Burkes shop.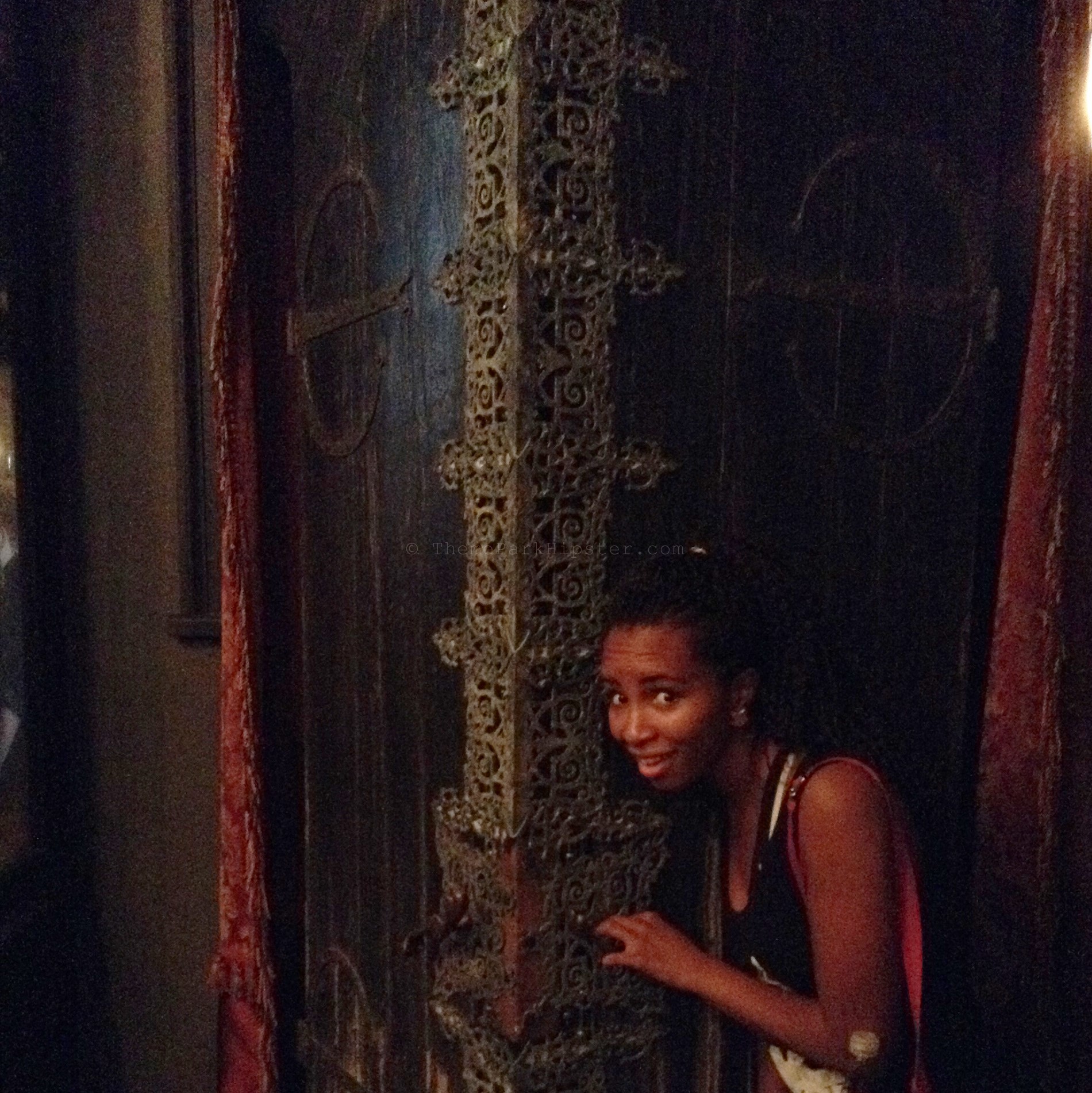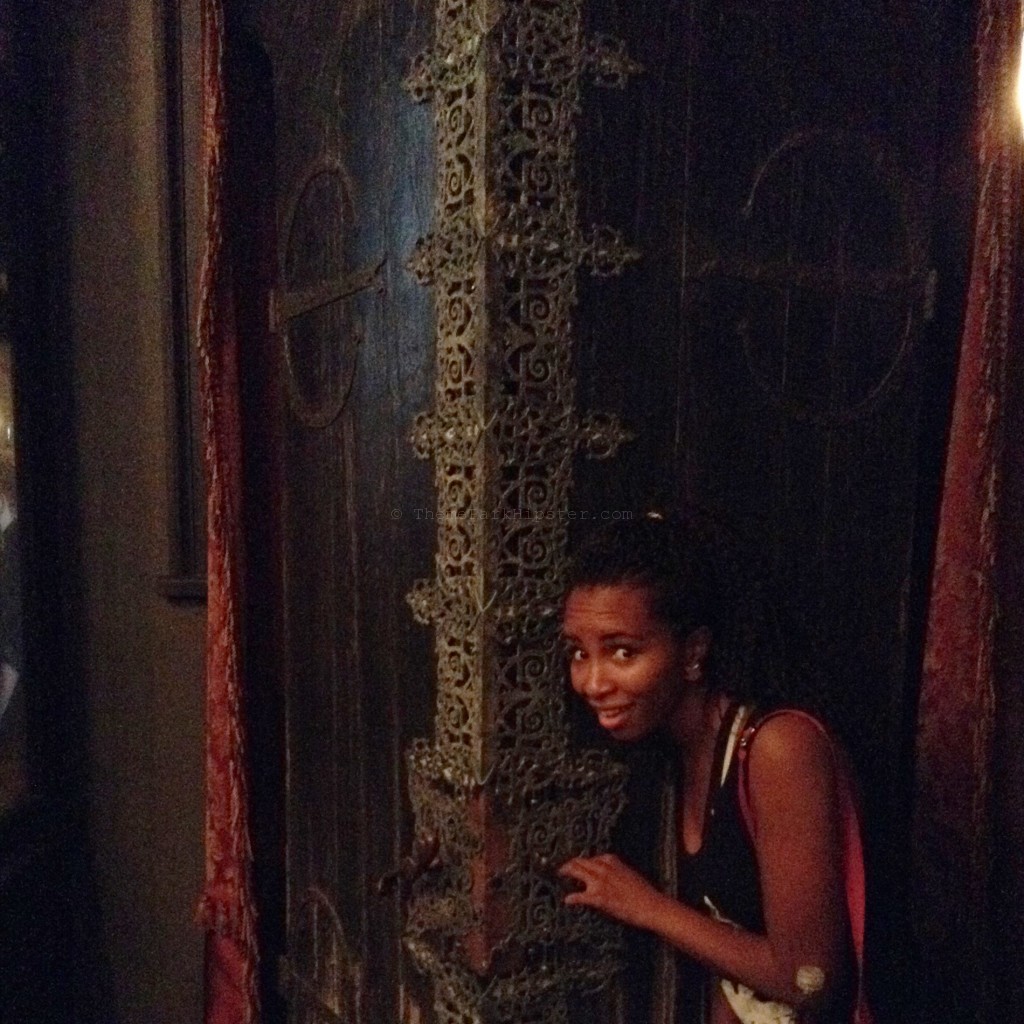 Pick up cool Harry Potter accessories, collectibles, and even a skull or two in the spooky store made even more ominous with its low lighting.
Hipster Power Tip: If you pay attention, you can hear birds in the Vanishing Cabinet at Borgin and Burkes. You can also stare in the mirror at Madam Malkin's Robes store for a great surprise!
Weasleys' Wizard Wheezes
This novelty store is inspired by the jokester antics of George and Fred Weasley.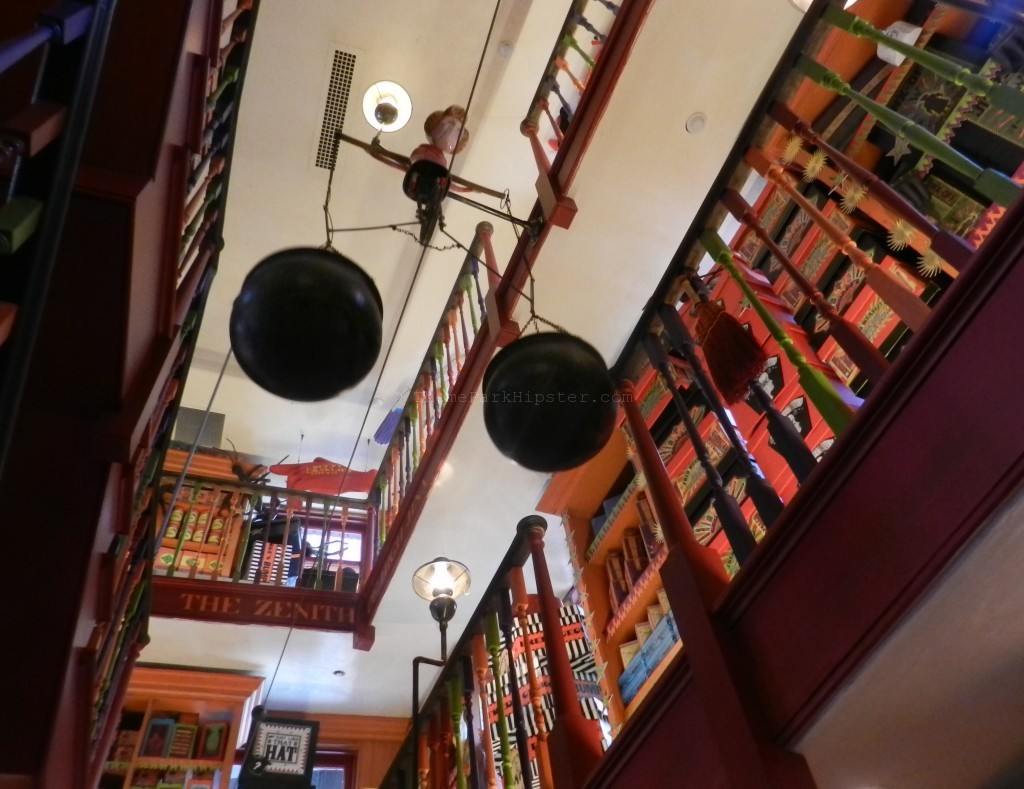 Find everything from Bombtastic Bombs and other magical jokes to love potions and Decoy Detonators.
Madam Malkin's Robes for All Occasions
Filled with all kinds of elegant attire, the Madam Malkin's store is a great way to spend time at Diagon Alley.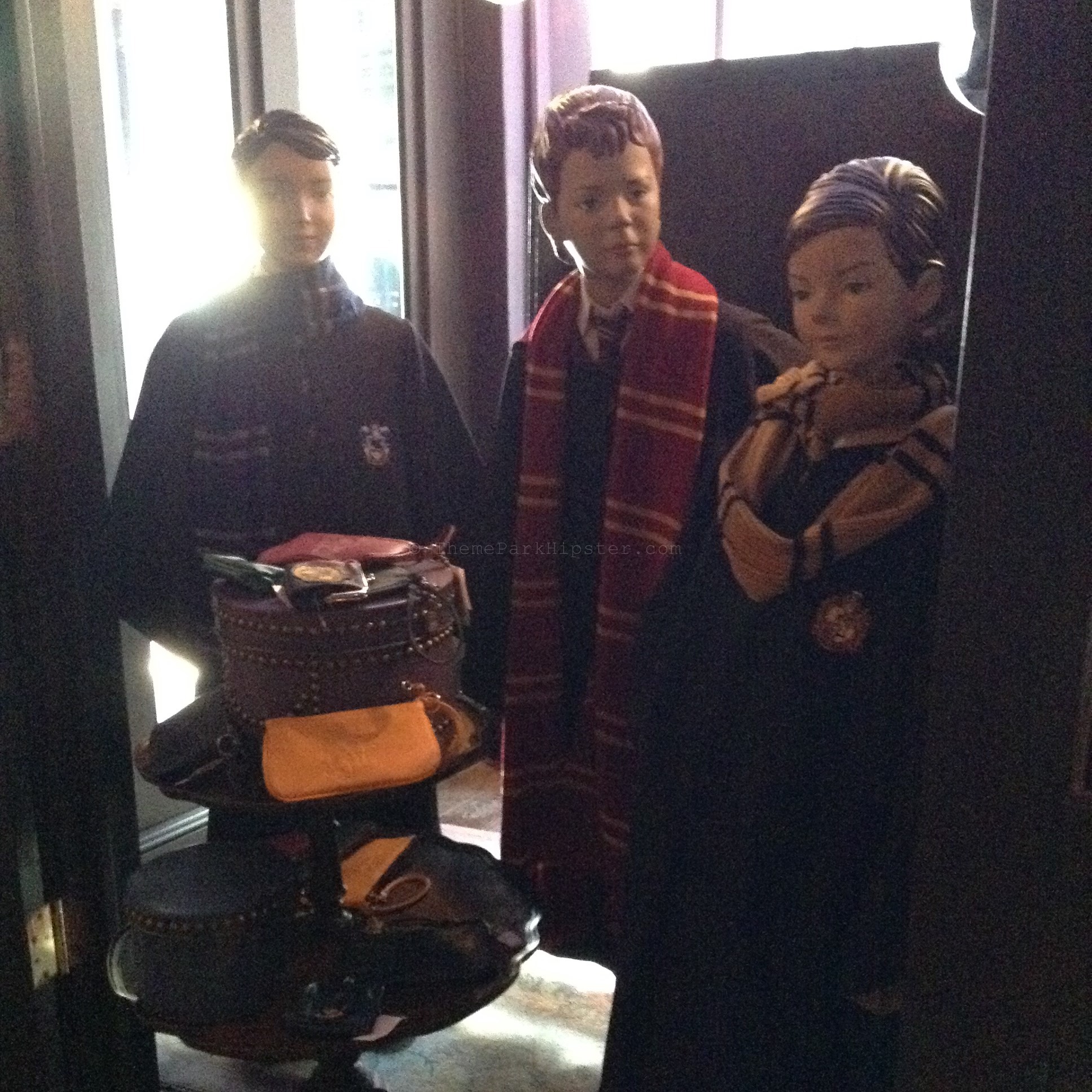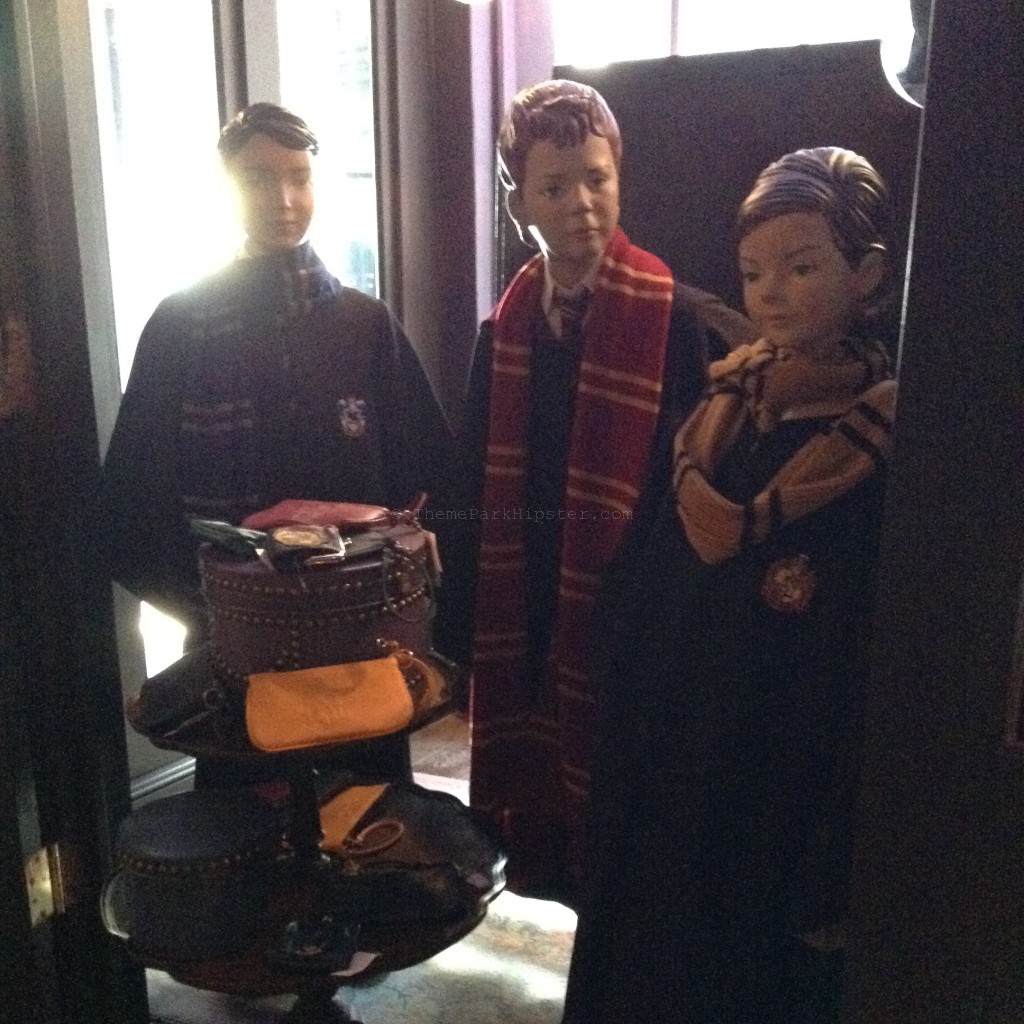 It has replicas of Hermione's famously Yule Ball gown as well as wizard-themed jewelry and, of course, wizard hats.
Sugarplum's Sweetshop
Stock up on sweets like Pink Coconut Ice and Exploding Bonbons at Sugarplum's.
Magical Menagerie
Take home a magical plush toy or purchase an owl as a souvenir.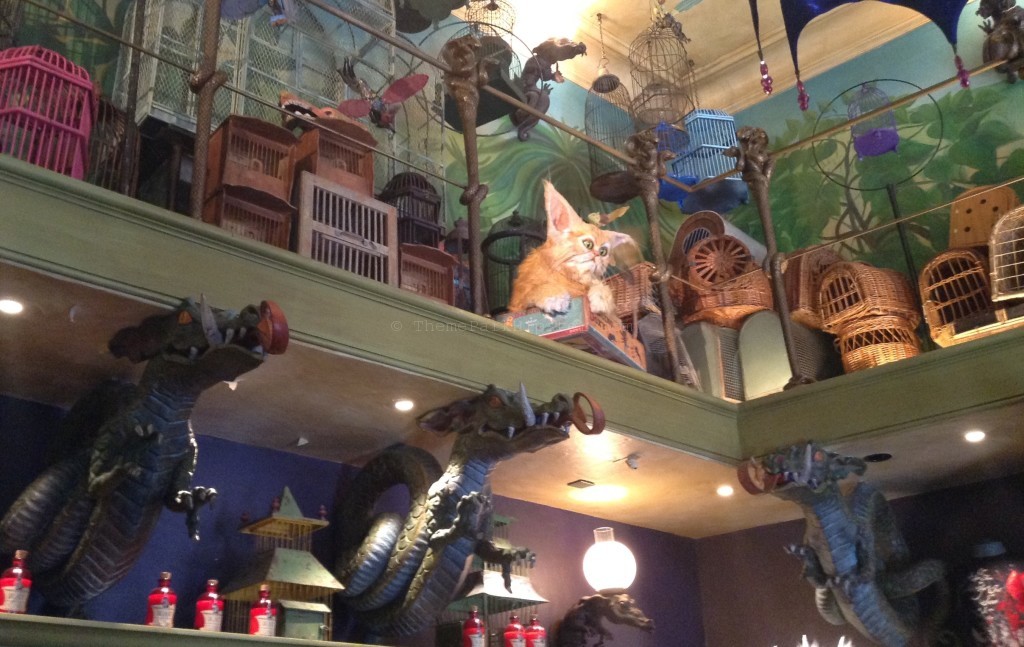 For those interested in trying their hand at Parseltongue, there's a snake you can view from outside of the store.
Ollivanders – Diagon Alley
Be selected by a wand from one of the hundreds of boxes stacked high at Ollivanders. This interactive experience is probably one of the best ones at the park and one of my favorites!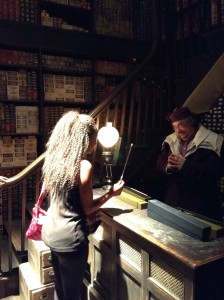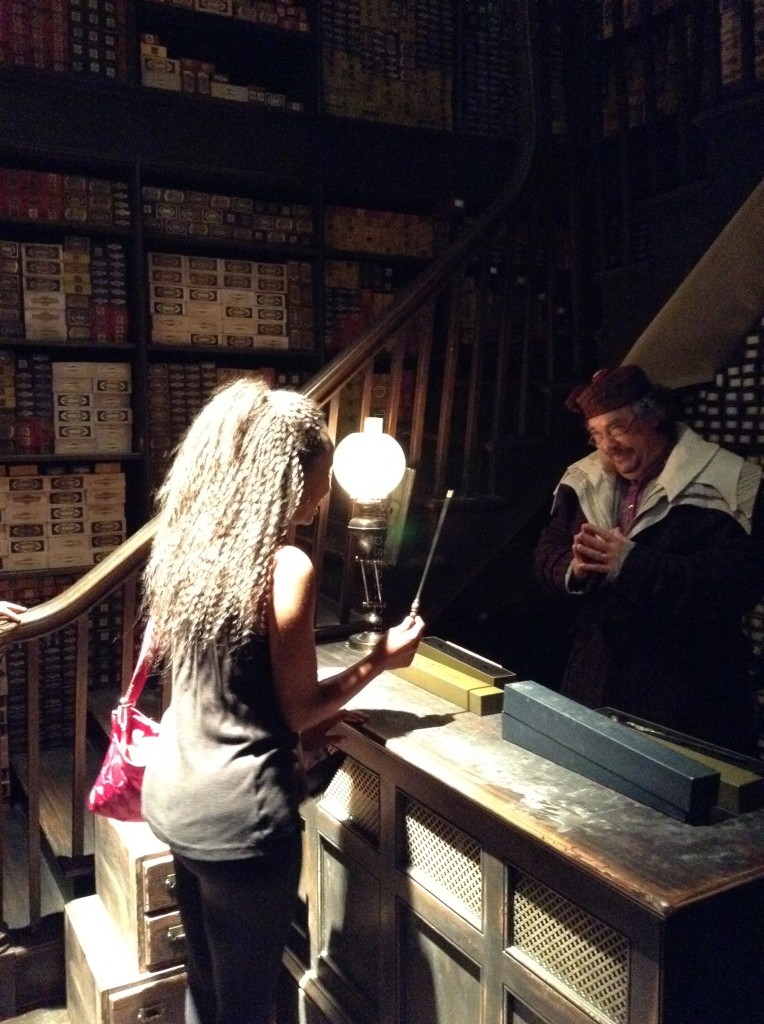 Wands by Gregorovitch – Diagon Alley
This wand-making shop rivals Ollivanders in magical sales. Here, you can purchase movie replicas and even a few interactive wands.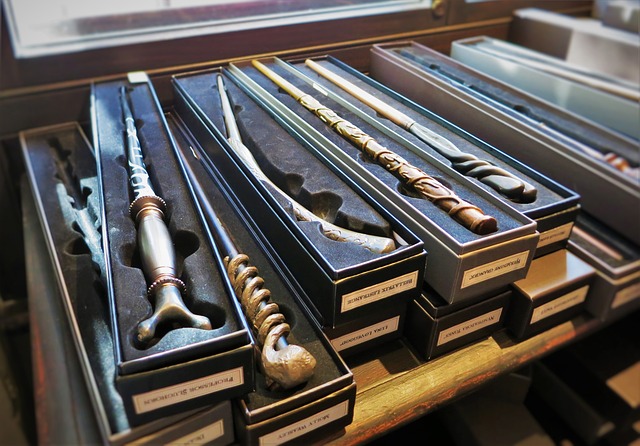 Scribbulus- Diagon Alley
For the writers, Scribbulus is the one-stop shop to buy your feather quills and inkwells. You can also get various stationery items, bookmarks, and even backpacks.
Wiseacre's Wizarding Equipment – Diagon Alley
This store is packed with a full supply of magic essentials. Stop here to get other magical items like crystal balls, moon charts, binoculars, and more.
Globus Mundi
The wizarding world's very own travel agency where you can get all of your magical globetrotting gear.
Ready to start planning your next Universal Orlando vacation? Listen to the latest podcast episode on Apple or on your non-Apple device now!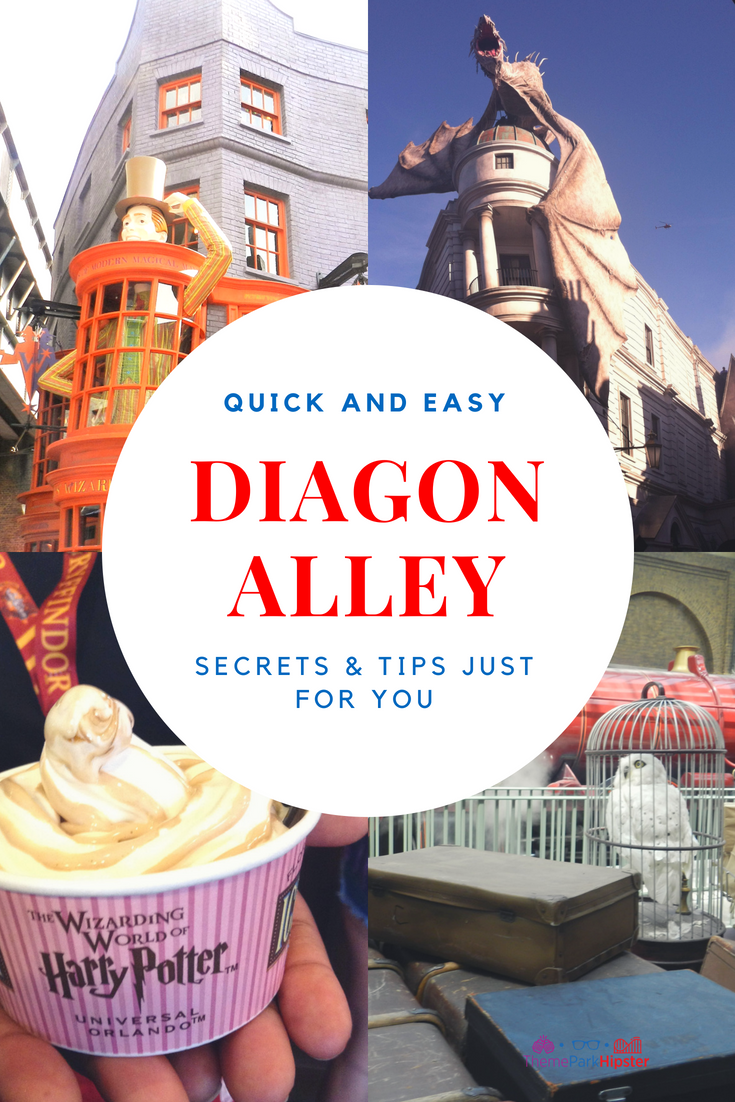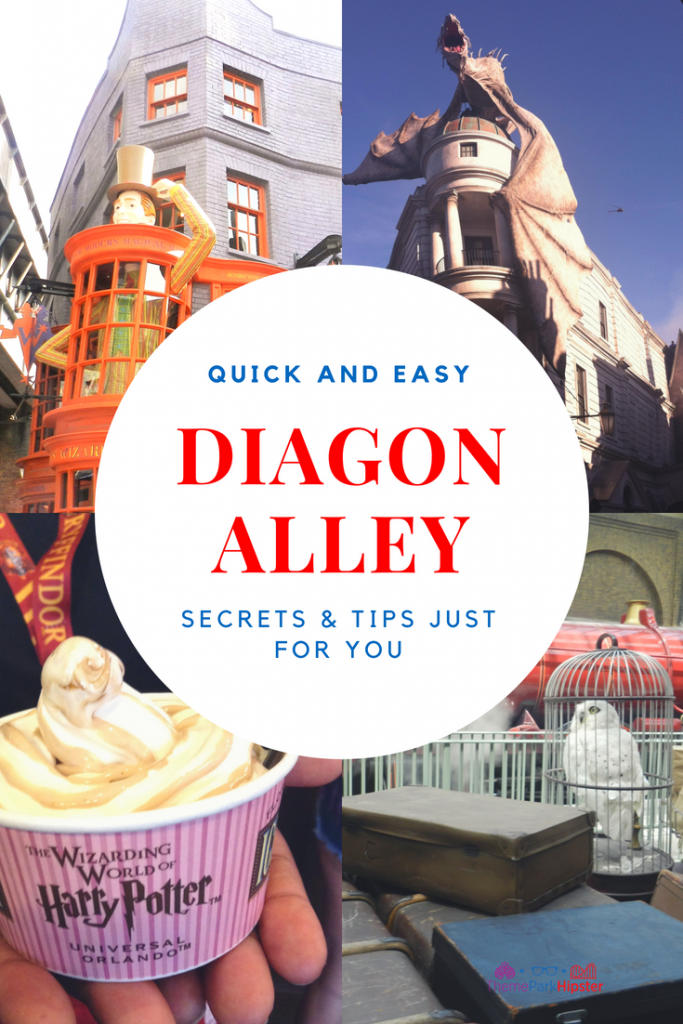 5 Diagon Alley Secrets You Must Know
There are quite a few secret treasures inside Diagon Alley. Here's a few you might run into:
If visiting the Knight Bus is on your list, you'll be able to see where Harry would rest or where you could've slept if you were a wizard on the bus.
You can even dial MAGIC in the phone booth to connect you to the Ministry of Magic.
As for the Leaky Cauldron, the façade is definitely written as it is described in Book 1, chapter 5 (page 68 of the paperback American edition), which scores huge points for authenticity!
The window of the record shop has a tribute to the Jaws ride and the King Cross Station has the same perfume ad that you will notice in the Half-Blood Prince.
Also, while you're waiting in the stations, look out for people going to platforms nine and ten.
As you've probably picked up by now, there's a lot to do at Diagon Alley.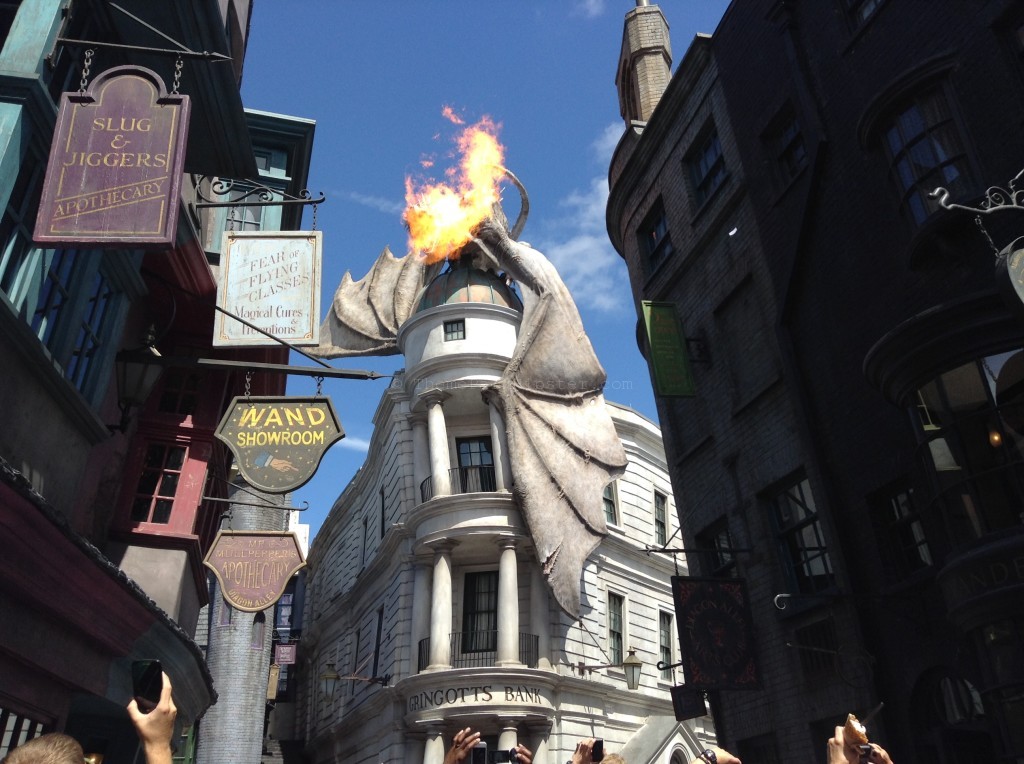 Now that you're a bit more familiar with many of their attractions, here's my take on the best way to spend the day based on my experience.
Your Diagon Alley Universal One Day Itinerary with Tips!
Upon arriving at Universal Studios Florida use the Blue Man Group side entrance. This is a usually short line and you can get right in and skip all the crowds at the front gate
Head over to Diagon Alley. Walk through the brick wall like Harry did and discover the Alley!
Talk to globins and ride Escape From Gringotts. I'd recommend riding Escape from Gringotts first and then exit the attraction to speak with the goblin and participate in the money exchange.
Visit Ollivander's Wand Shop. Check out Mr. Ollivander to possibly be chosen for a wand then go through all the shops in Diagon Alley.
Have breakfast or lunch at the Leaky Cauldron.
Watch Tales of Beedle the Bard, listen to Celestina Warbeck, and grab a drink at the Hopping Pot.
Discover Nocturne Alley. Once you're ready for a bit more adventure, travel down in the dark streets of Nocturne Alley and get a Harry Potter inspired tattoo at Borgin and Burkes.
Become a true wizard. I recommend partaking in the interactive wand experience; it's always pretty fun and you'll love it.
Have a Butterbeer™ ice cream and take a picture with the Knight Bus Conductor.
Visit Kreature at Grimmauld Place.
Call the Ministry of Magic in the telephone booth.
Walk back to London and enter King's Cross.
Board the Hogwarts Express before finally heading to Hogsmeade to conclude a wonderful day of wizardry.
Be Sure to Review Harry Potter Diagon Alley Map Before Your Visit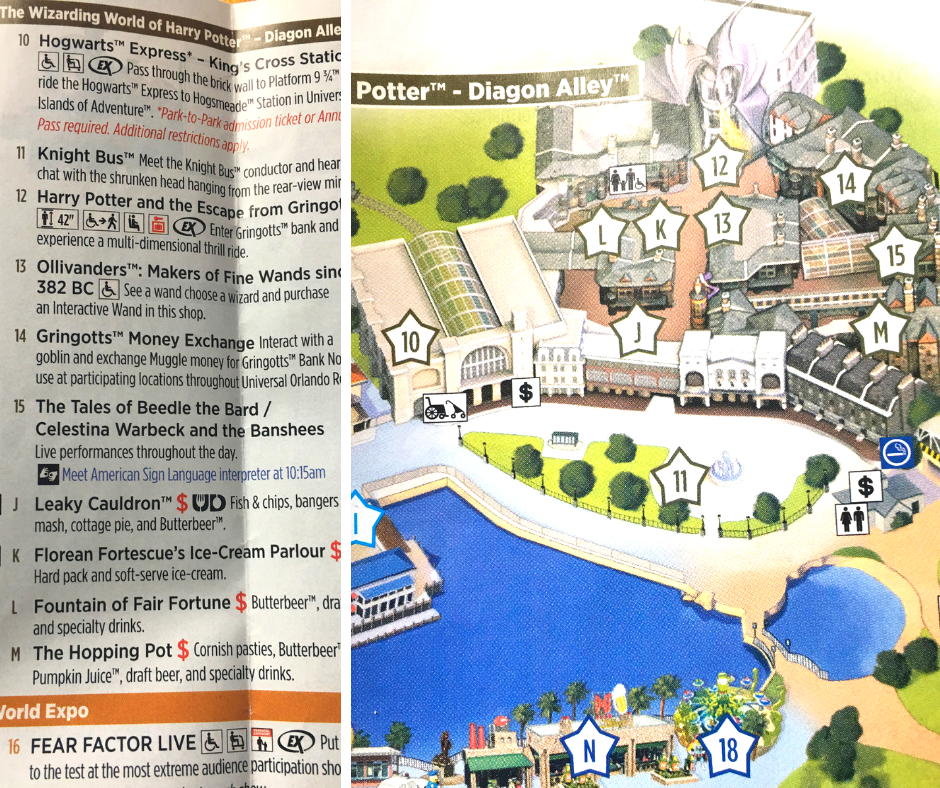 Final Thoughts
There's so much to do in Diagon Alley, so don't worry if you don't get to it all at once. Whatever you don't do in that day can be the inspiration for your next visit!
Harry Potter Diagon Alley Lego Set
If you can't make it to the real Diagon Alley, just recreate your own with the Lego set.

You can build all of the top locations featured inside Diagon Alley such as Gringotts™ Bank, Ollivanders™ Wand Shop, Flourish and Blotts, Quality Quidditch™ Supplies and Weasleys' Wizard Wheezes, plus a Mr. Ollivander minifigure with a wand.
You can find the Diagon Alley Lego set here!
I hope you enjoyed this Wizarding World of Harry Potter guide, the Diagon Alley edition.
My hopes are that I was able to answer your questions with the tips, itinerary and secrets laid out in this article.
If this is your first time going, then feel free to ask me any questions about Diagon Alley and I'll be sure to answer them for you.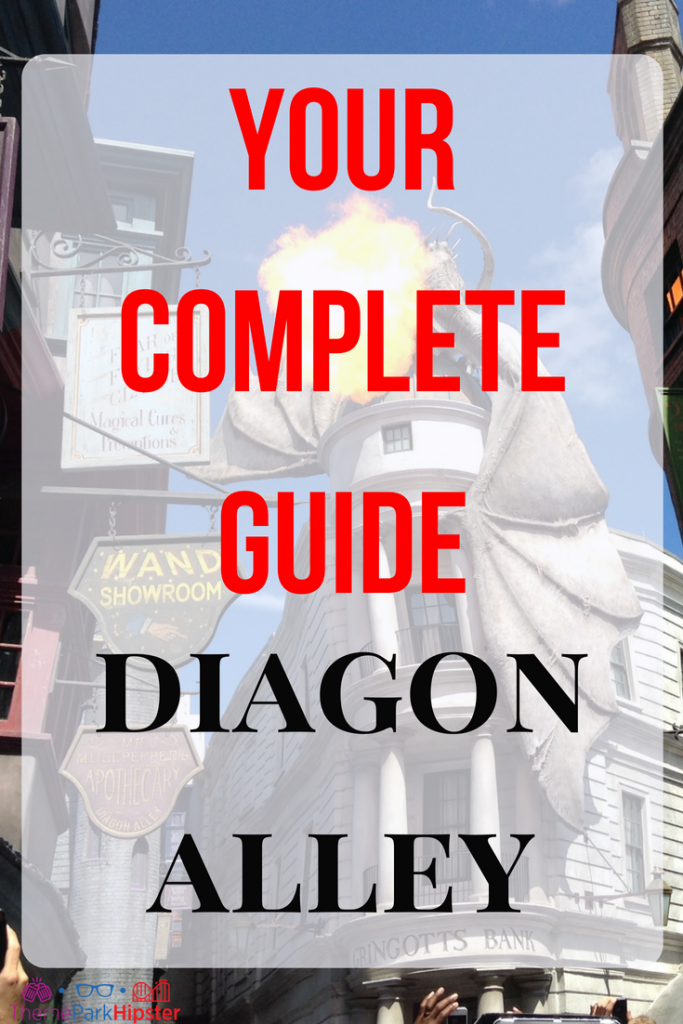 What's your favorite thing to do inside the Wizarding World of Harry Potter Diagon Alley? Let me know in the comments section below!
If you enjoyed this, then you'll love these Universal Orlando guides:
Until next time, Happy Park Hopping Hipsters!
NikkyJ
(Original date: June 2018/Updated: May 27, 2021)